A Look Into The 4 Generations Of K-pop Idol Fandoms Throughout The Years
How have the K-pop idol fandoms changed throughout each generation? Let's find out!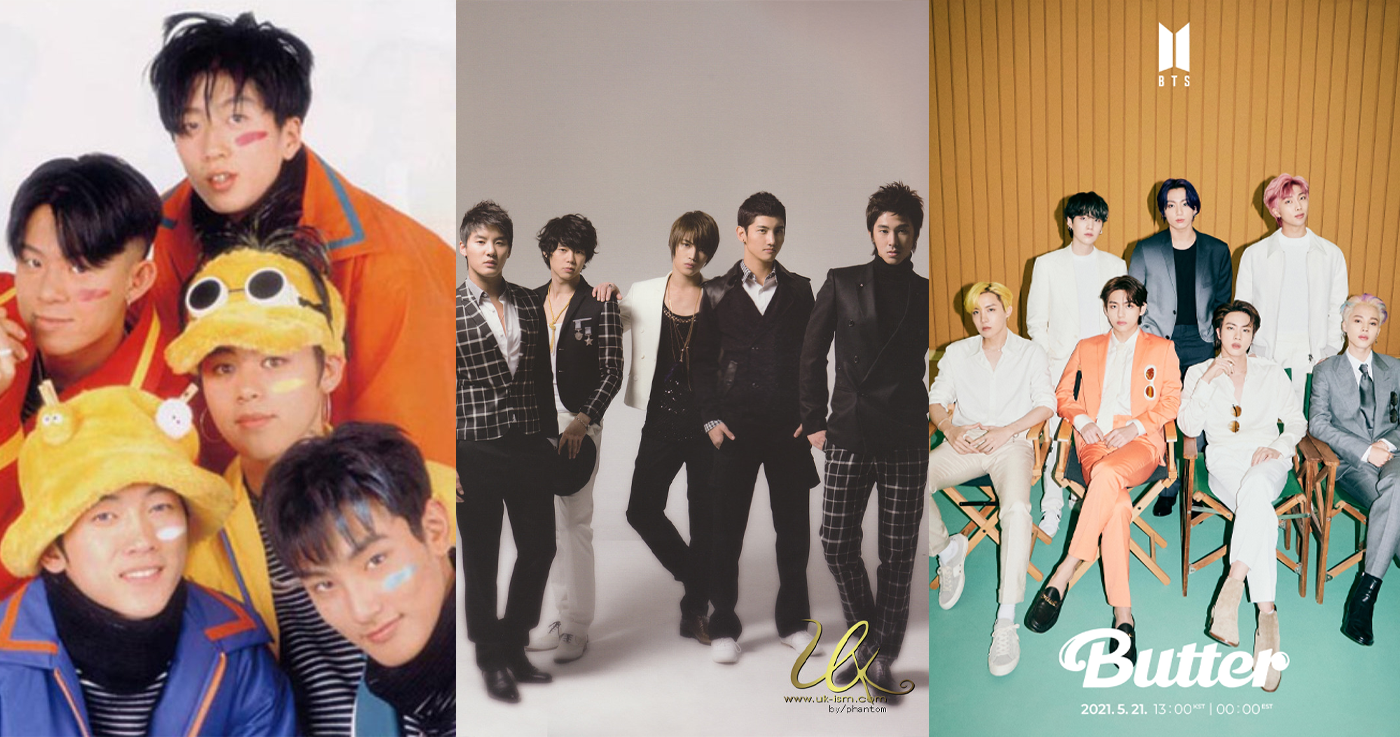 How much do you know about the history of K-pop?
It has already been more than 20 years since K-pop became mainstream in Korea.
Within K-pop, each fandom also has its own history over the last 20 years.
Taking a look at the past helps us understand how K-pop has changed over the years.
Today, let's take a trip down memory lane and learn about what has changed over the years.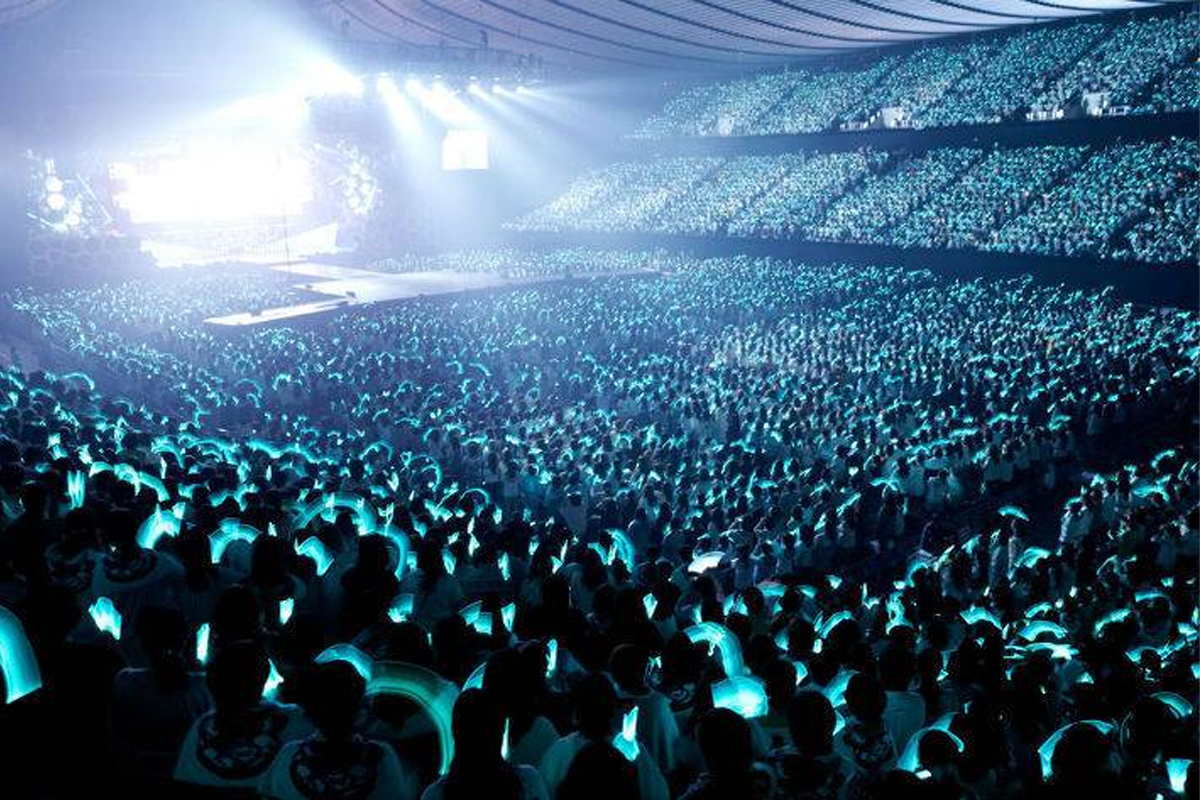 Just a little disclaimer before we start, each person is subject to have their own thoughts and opinions on this topic.
Please note that each generation I will be introducing below are just a few groups that most people agree on as the main representatives.
Also, each generation is divided into groups that were most popular and active during the era, not their debut year.
Now that we got that out of the way, shall we begin?
---
First Generation K-pop Idols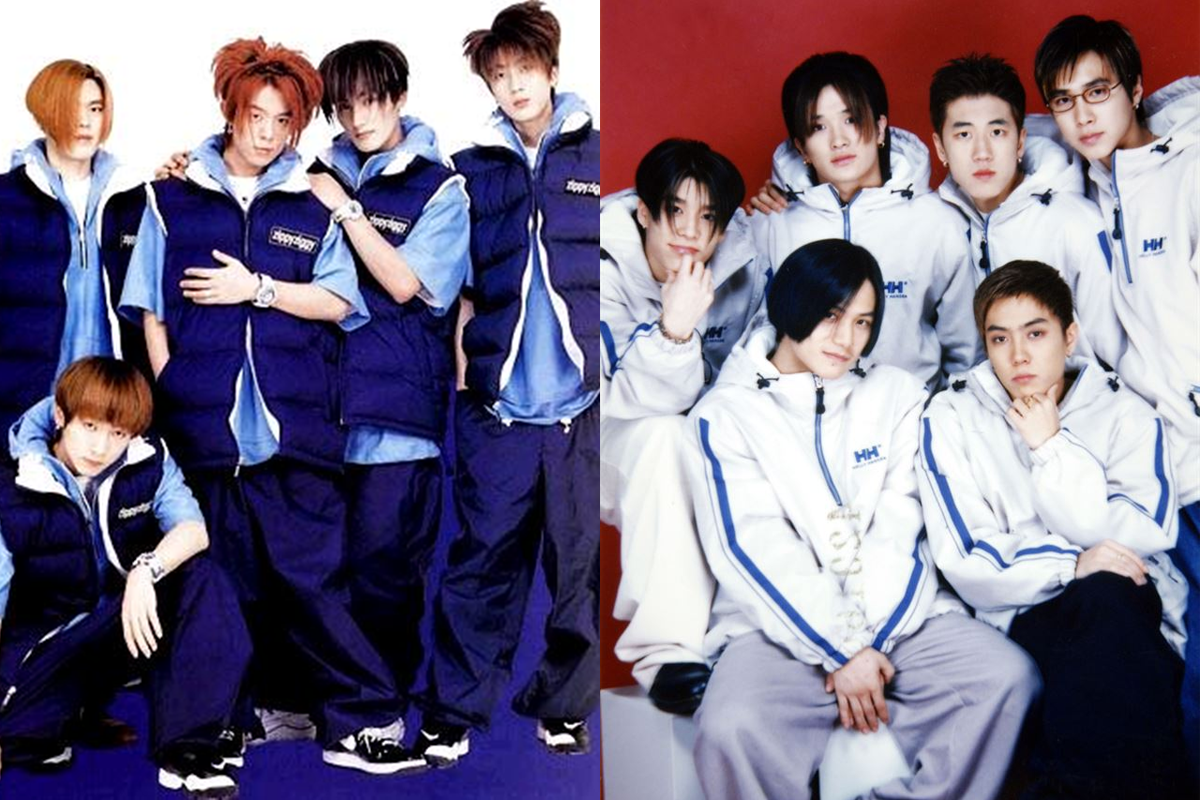 Years: 1996-2004
Representative Artists
Boy Groups: H.O.T., Sechs Kies, g.o.d, Shinhwa, and more
Girl Groups: S.E.S, Fin.K.L, Baby V.O.X, and more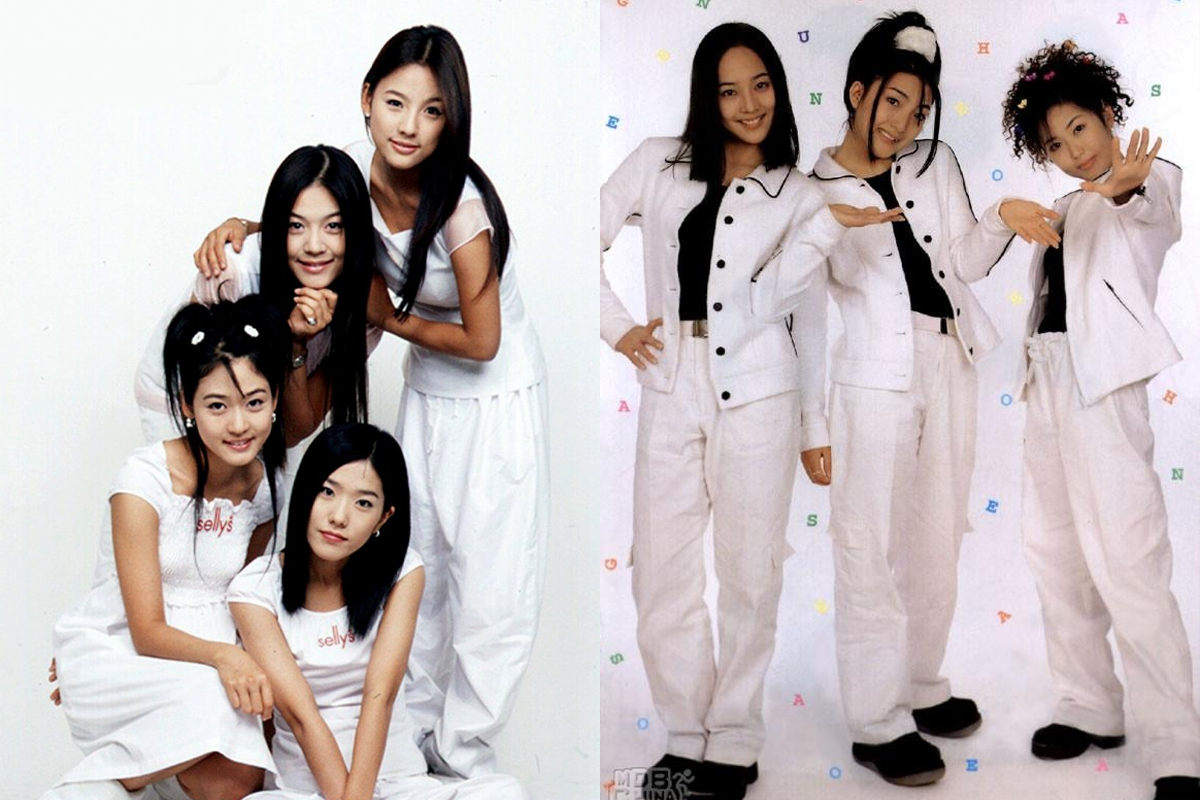 The first generation of idols began their journies after the iconic three-member group, Seo Taiji and Boys, disbanded and retired.
In 1996, SM Entertainment was inspired by Seo Taiji and Boys, American boy bands, and Japanese idol production to create the first K-pop idol group, H.O.T.
After, groups such as Sechs Kies, g.o.d, Shinhwa, S.E.S, Fin.K.L, and Baby V.O.X were created.
This was also when fan groups that loved and supported these idol groups developed.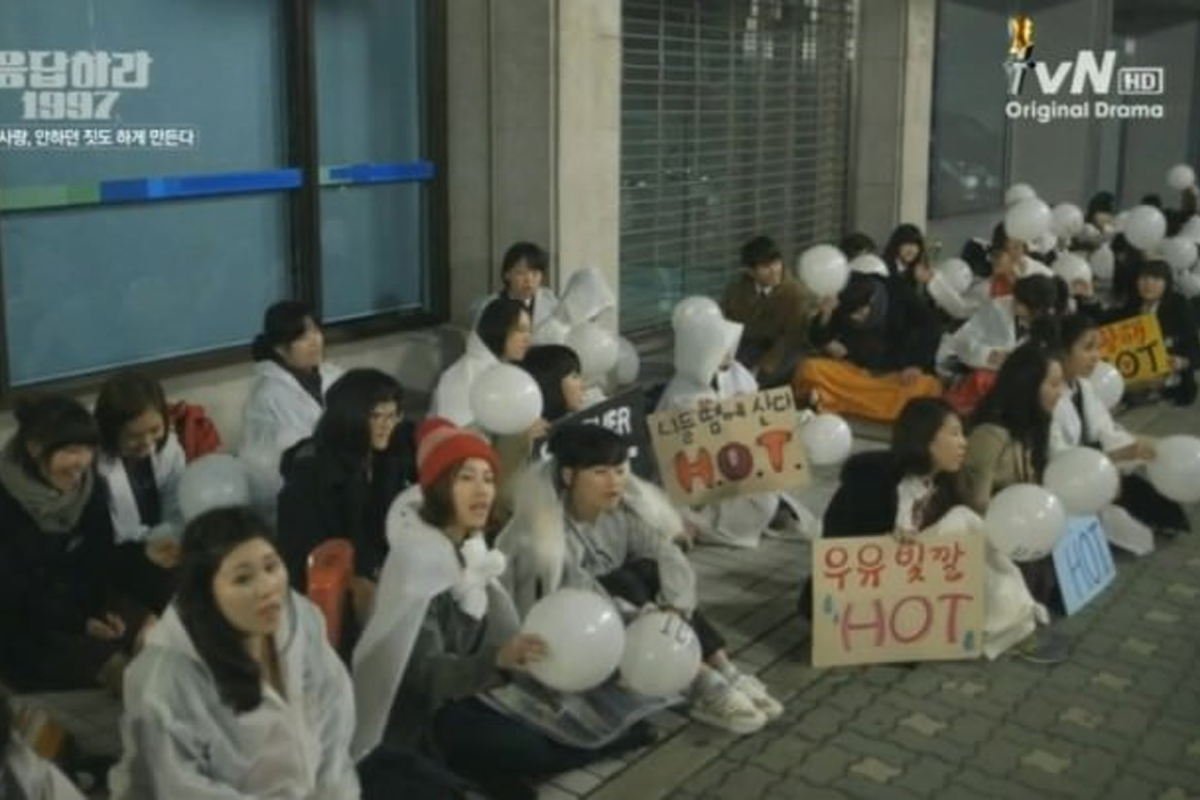 During this time, there was no Internet, so they had a completely different fandom culture than we do today.
When their favorite idol groups were on TV, they would record it on their video cameras.
To book concert tickets, they would line up the day before at a particular bank that sold them exclusively.
Also, music could only be listened to on an album.
So on the day of the release of an album, there would be long lines at the record store filled with fans trying to get their hands on the latest album.
At this time, the music market was highly active.
The legendary group, H.O.T, achieved a million sales every time they released an album.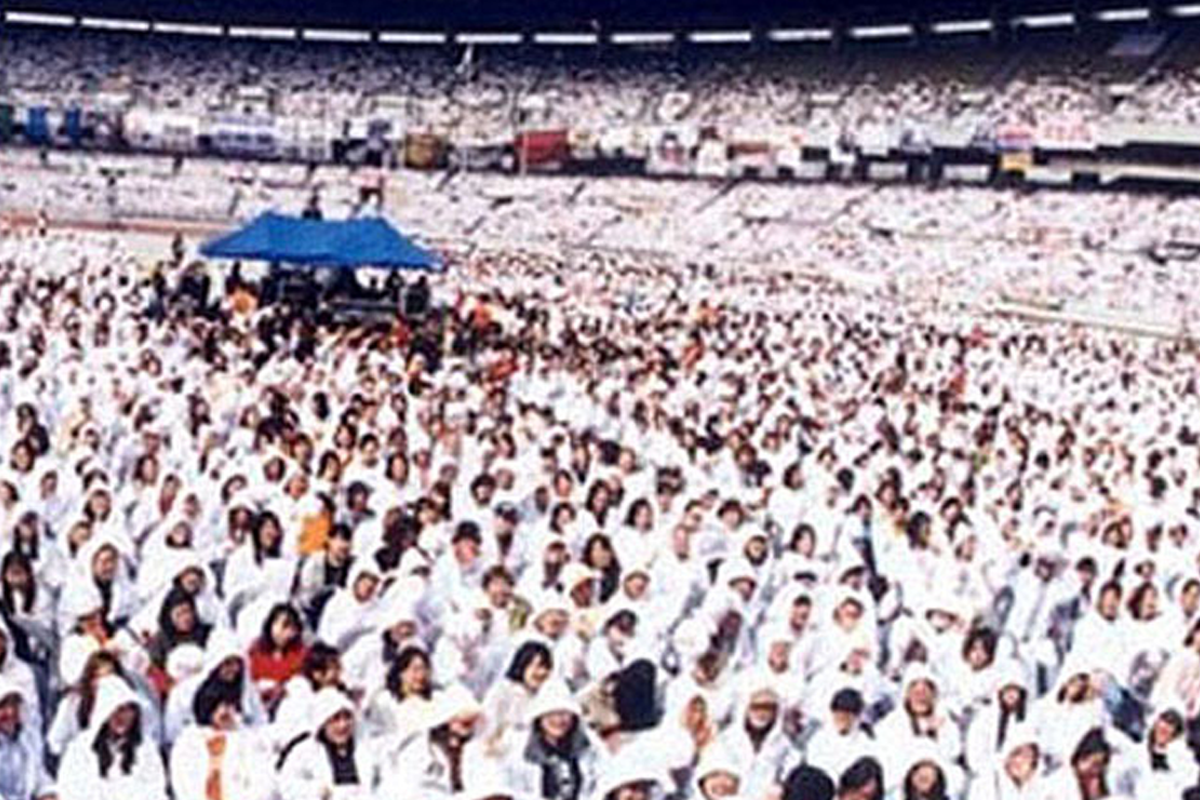 To this day, each idol group has its own symbols of color, right?
The culture of this started with the first generation of idol groups.
H.O.T was white, Shinhwa was orange, Sechs Kies was yellow, and g.o.d was blue.
However, they didn't have glow-in-the-dark light sticks during that time.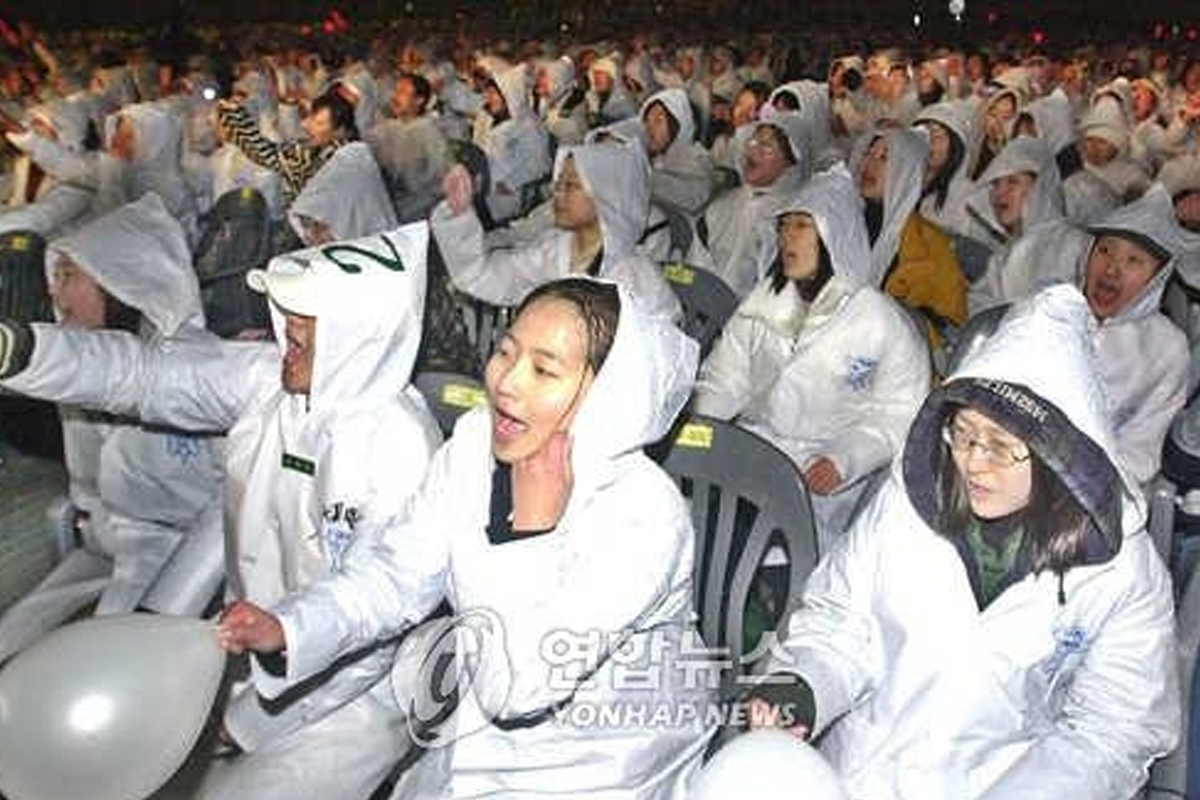 Instead, they had raincoats and balloons!
Fans cheered in the crowd wearing their favorite idol group's color symbols and waving balloons.
This was also when fan chats became a thing.
They would shout their member's names during the instrumental part of their performance.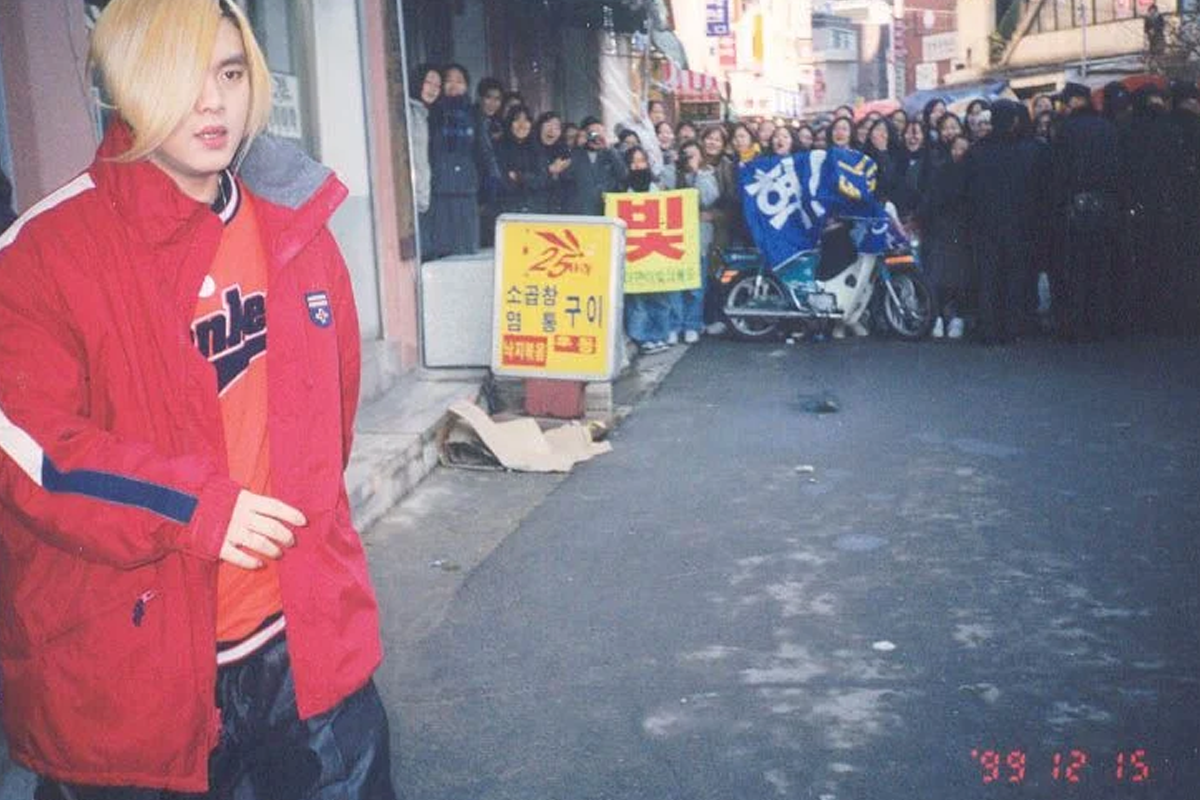 However, since it was the beginning of K-pop idol fandoms, there were many issues.
There were a lot of things that are not allowed today, that were permissible.
For example, visiting the idol group member's houses was very common.
No one thought that it was problematic to do so.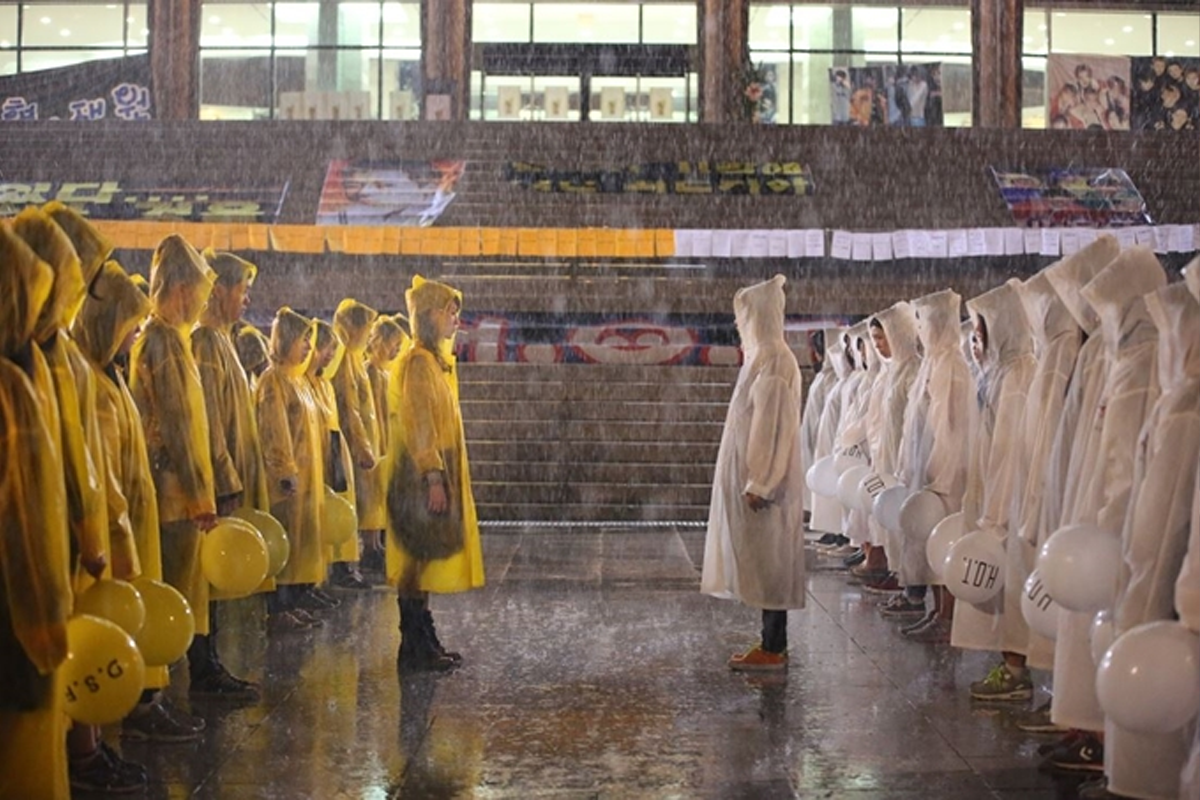 Also, during this time the rivalry between idol groups was very intense.
It was common for H.O.T and Sechs Kies fandoms to break out into physical fights at various concerts.
In addition, if rumors circulated of their favorite idols dating another idol, they were severely hated on and bullied.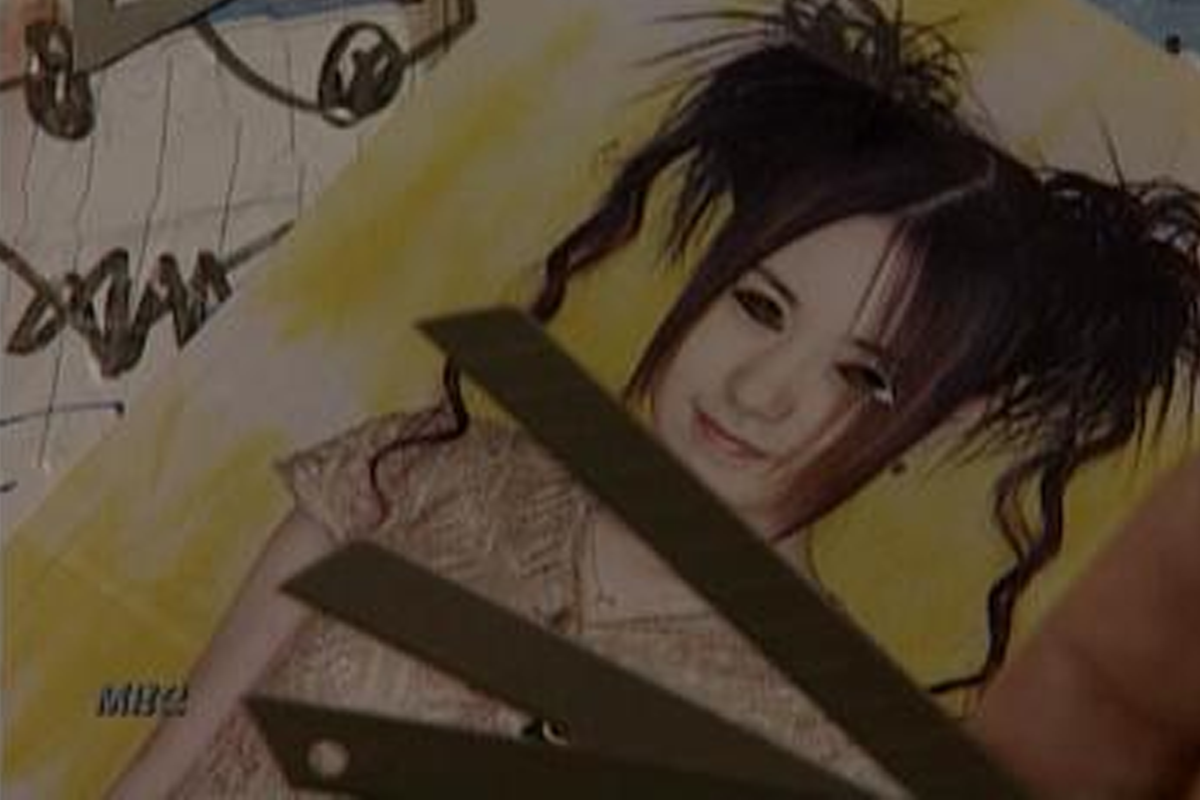 For example, Kan Mi-youn of Baby V.O.X was sent dead mice, death threats with the writing in blood, and razors in the mail after she was rumored to be dating Moon Hee-joon, a popular member of H.O.T.
There's even a video of crowds shouting, "Get off the stage!" while her group was performing because Fin.K.L came first place.
---
Second Generation K-pop Idols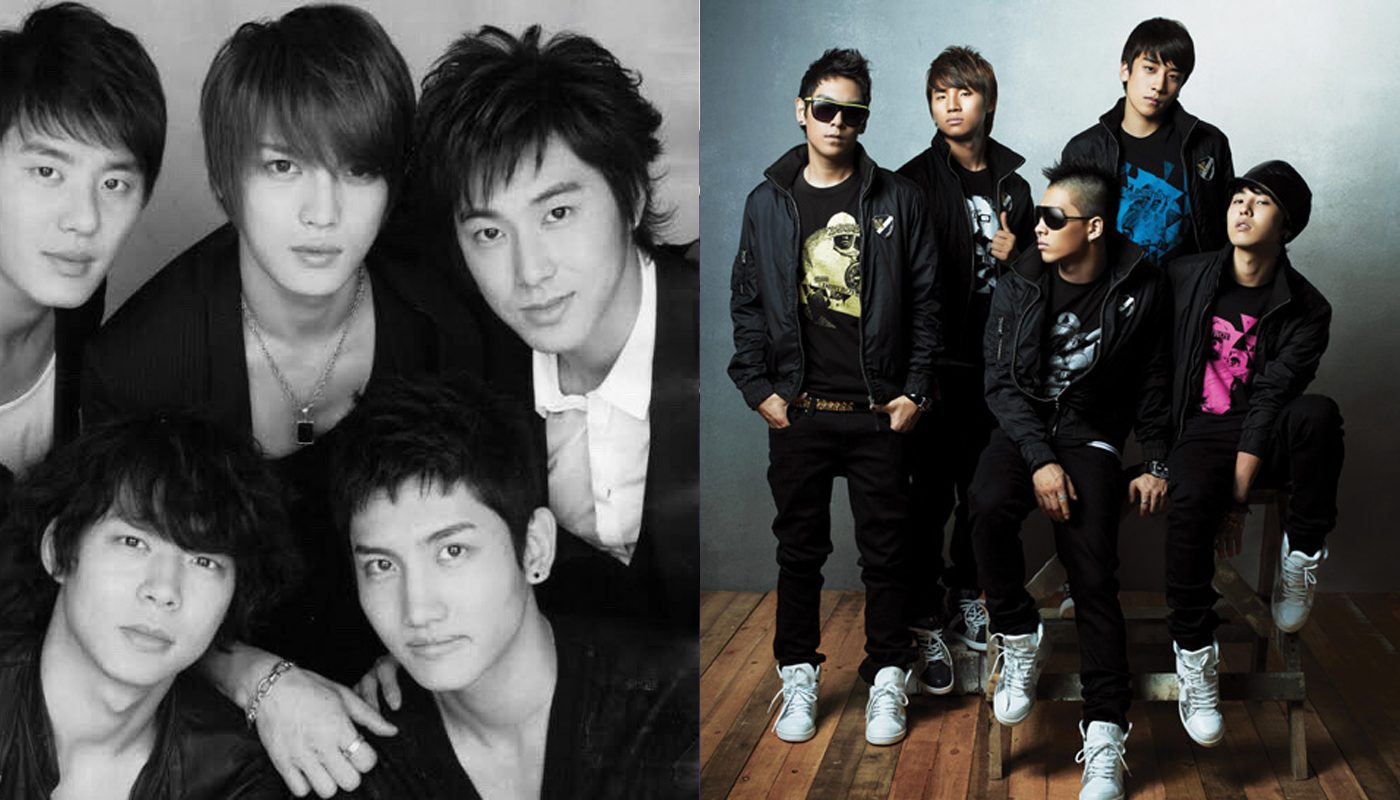 Years: 2005-2012
Early Representative Artists
Boy Groups: TVXQ, Super Junior, Big Bang, SS501, SHINee, 2PM
Girl Groups: Girls' Generation, Wonder Girls, KARA
Late Representative Artists
Boy Groups: BEAST (now Highlight), Infinite, MBLAQ, B1A4
Girl Groups: 2NE1, 4Minute, T-ara, f(x), Secret, Miss A, Apink, Girl's Day, Sistar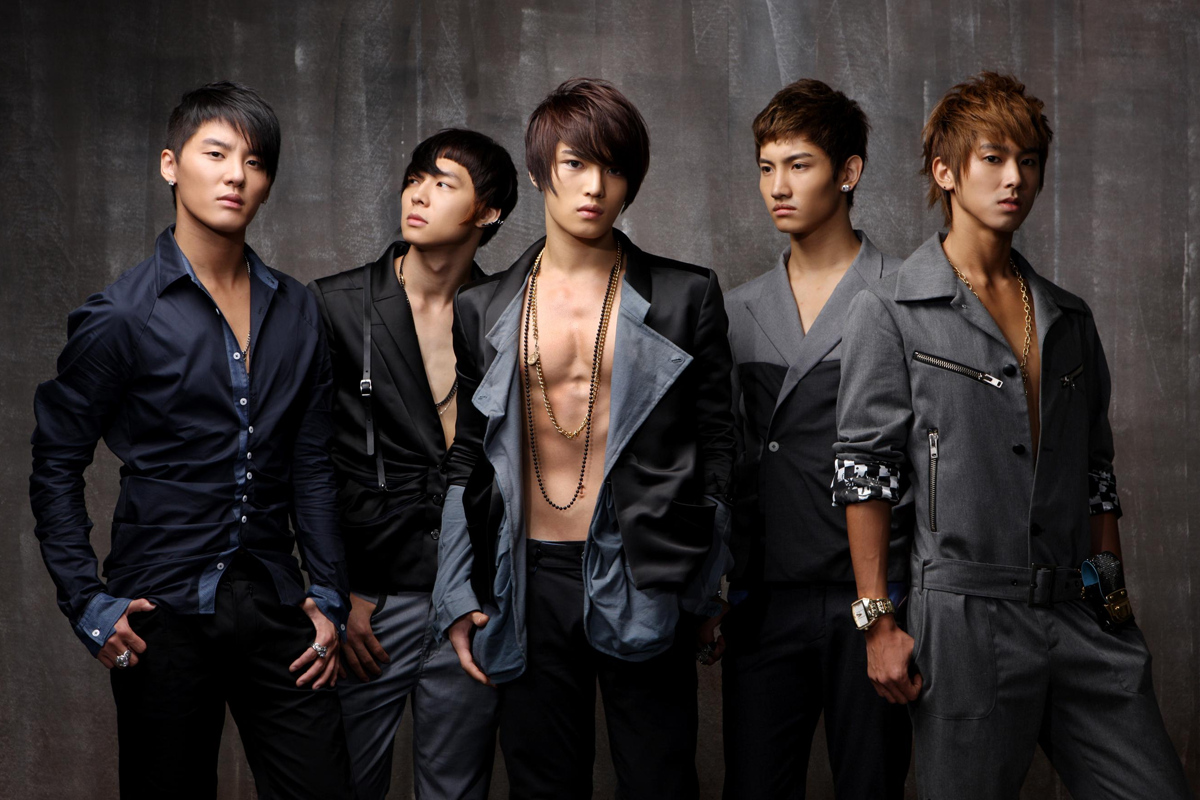 The transition from the first generation to the second generation was very distinct.
Most of the idol groups that led the first generation disbanded in the early 2000s.
After that, SM Entertainment debuted a five-member boy band TVXQ, paving way for the second generation of idols.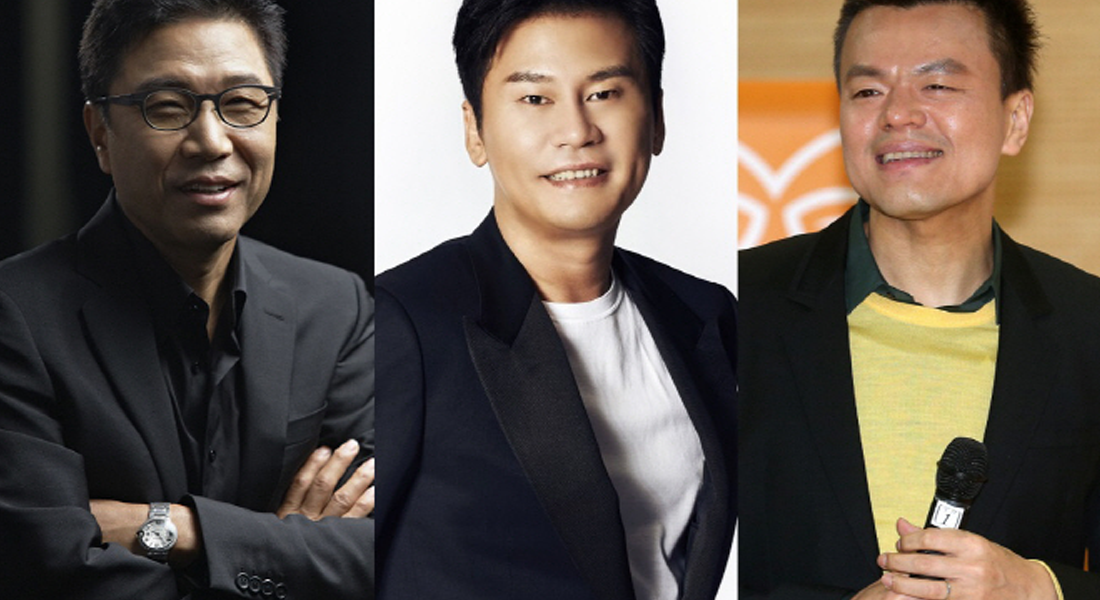 The next year, Super Junior and SS501 debuted in 2005, Big Bang in 2006, then Girls' Generation, Wonder Girls, and Kara debuted and earned great success as the second generation of idols.
From then on, the top 3 entertainment companies, SM, YG, and JYP that we know of today became massive.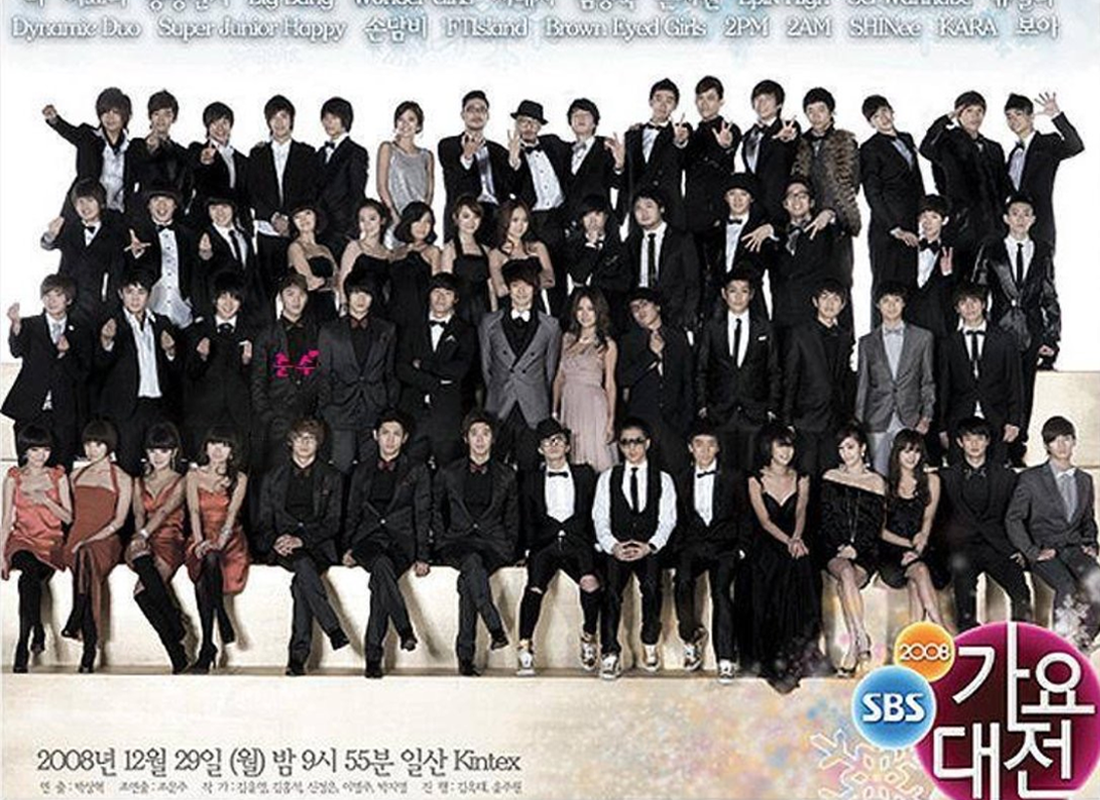 During this time when second-generation idols were most active was also when the K-pop music industry grew significantly.
Idol groups were not only loved by their fandoms, but the mainstream media began to pick up on their music.
For example, in 2010 when Girls' Generation music video for "Oh!" dropped exclusively on Korea's largest search engine website, Naver, they broke the Internet!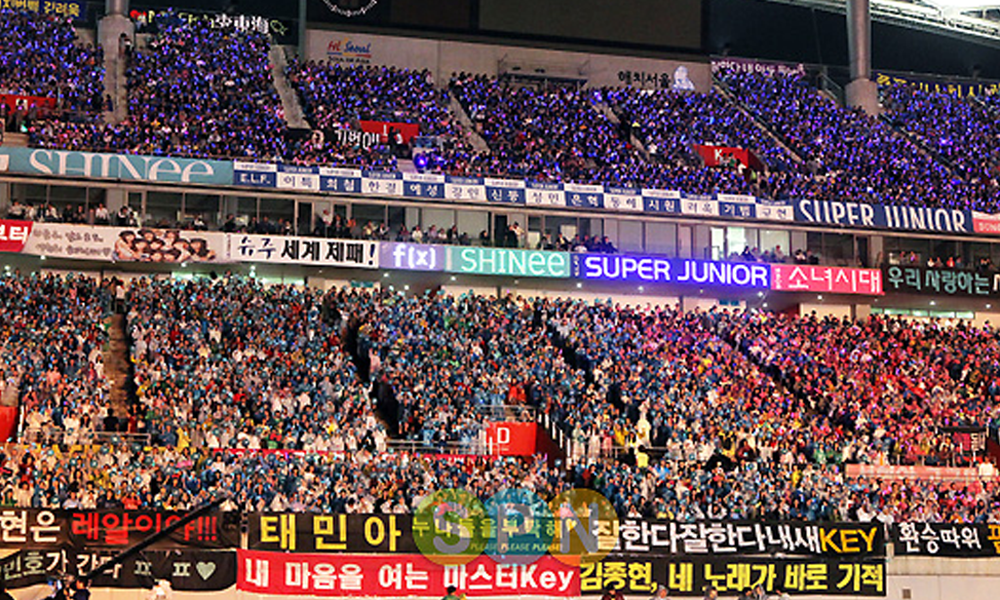 Source: Edaily
As the number of people that were born in the 1990s grew massively within the fandom of second-generation idols, there was a cultural shift.
This is because people that were born after the 1990s were much more familiar with the Internet and social media sites such as Twitter and Facebook.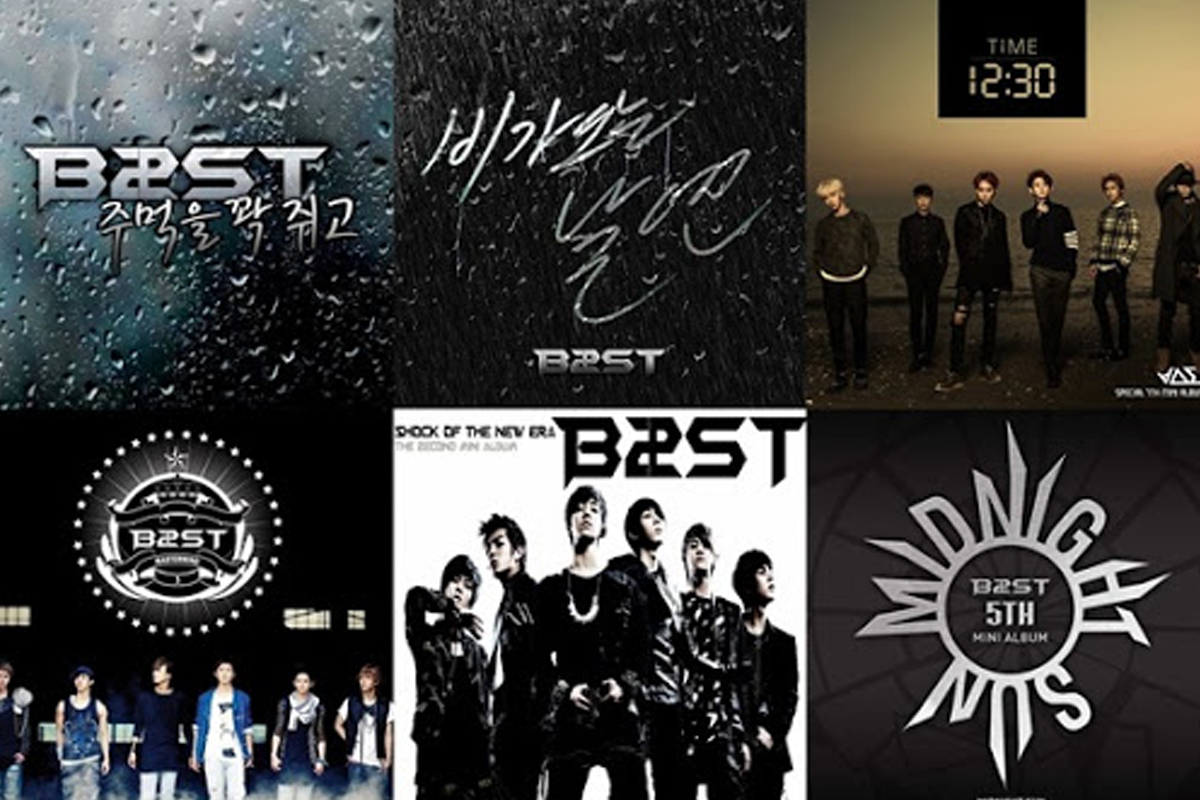 And as more started to listen to their music digitally or through streaming services, the vinyl record and album market suffered.
From this point on, owning a psychical copy of an album was equated with collecting merch and showing support for artists rather than for the purpose of listening to their music.
Contrary to before, since the second generation, sales volume for the week after the release of an album was an indicator of the size of the fandom.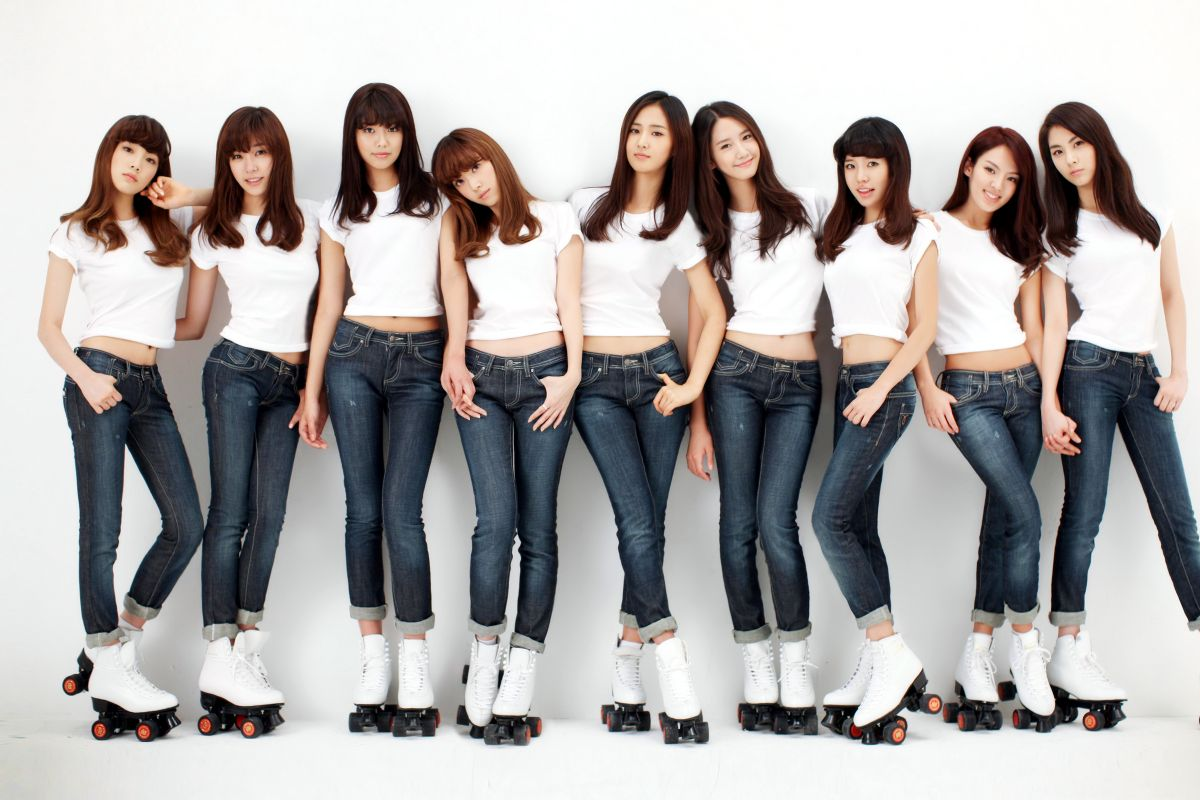 The second-generation idols were divided into two categories.
There were the record idols and music idols.
Idols with a large fandom and low mainstream popularity were labeled as record idols.
And idols with a relatively smaller fandom but large mainstream popularity were labeled as music idols.
In Korea, male idols were usually record idols, and female idols were music idols.
Regardless of which category they belonged to, it seems certain that the second-generation idols were loved by most Koreans overall.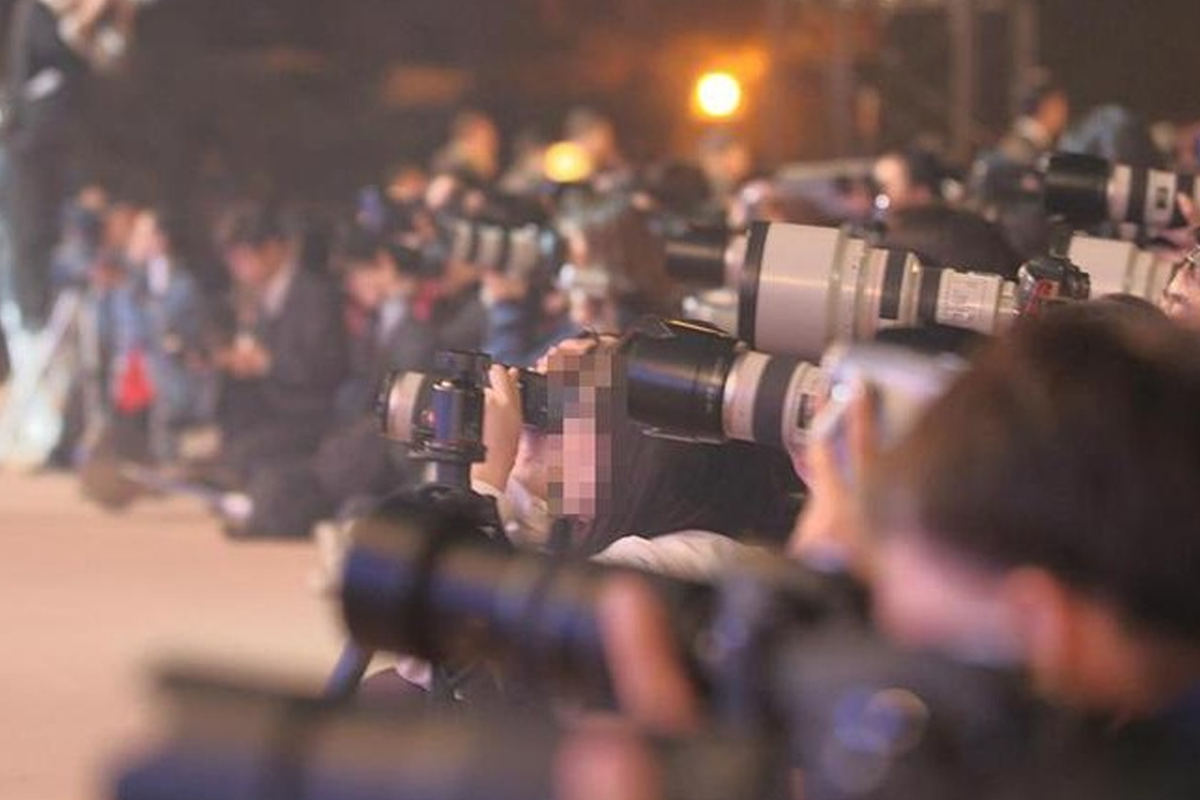 Fans that were called "cannons" also made an appearance during this period because they would carry a large camera the size of a cannon.
This phrase became popular and established itself in the fandom culture after SHINee debuted through SM Entertainment.
SHINee fans were infamous for taking high-quality photos and videos of the group with their enormous cameras.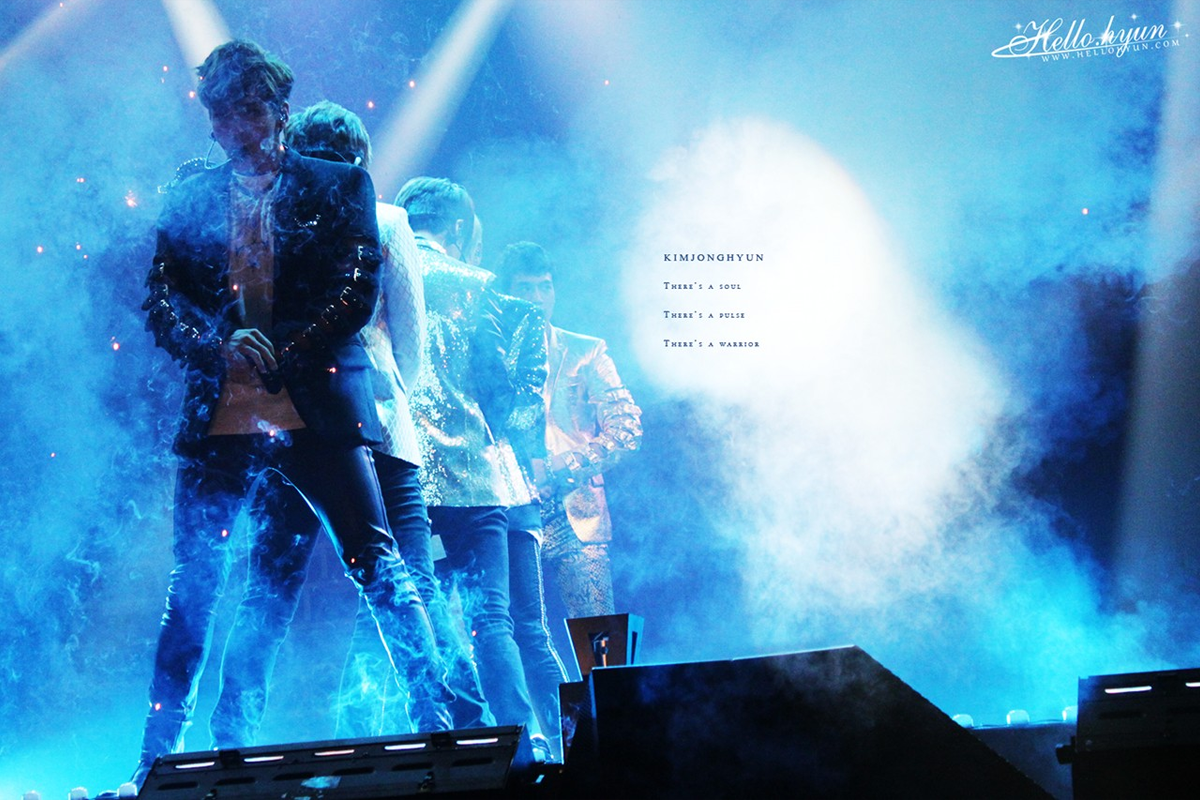 There were always fans who would take pictures of their favorite idols, but their pictures weren't of high quality nor were they professionally edited before this era.
As such, the second-generation idol's fandom culture was developed once more.
---
Third Generation Idols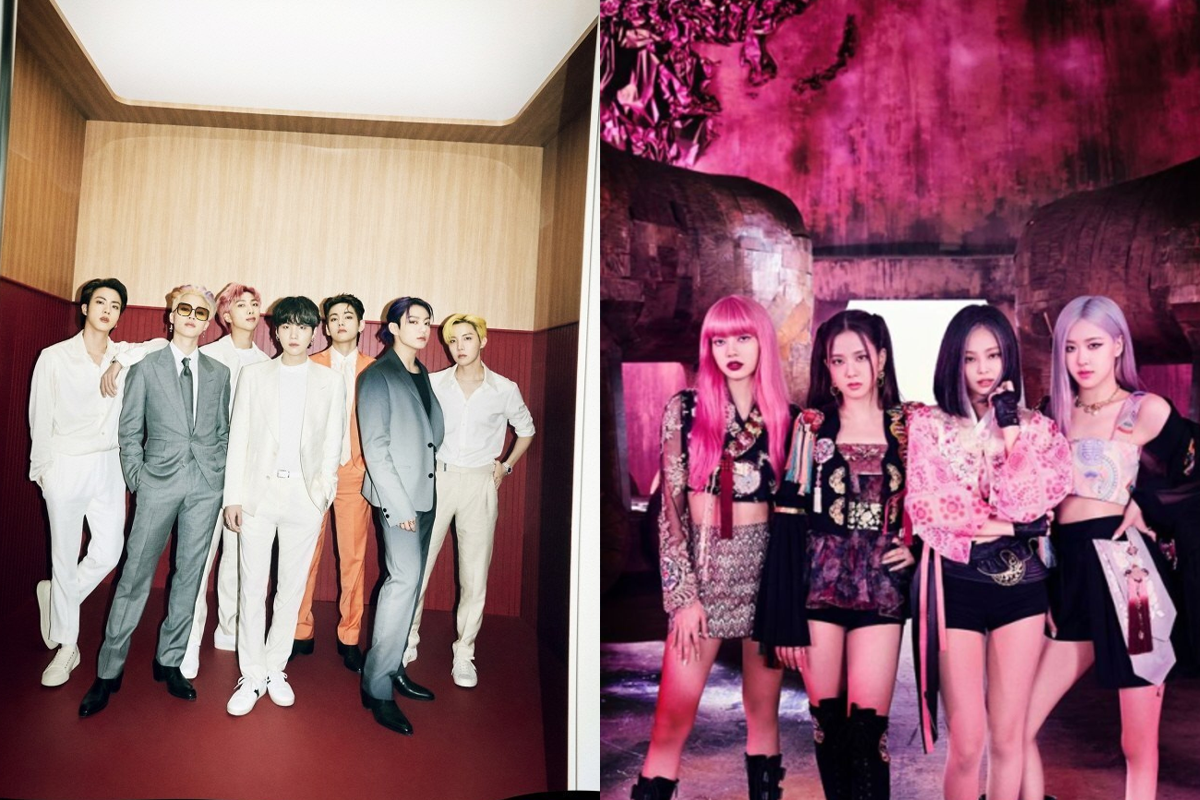 Years: 2013-2019
Representative Artists
Boy Groups: BTS, EXO, Seventeen, NU'EST, VIXX, GOT7, WINNER, iKON, MONSTA X, NCT
Girl Groups: BLACKPINK, TWICE, Red Velvet, AOA, EXID, Mamamoo, Lovelyz, GFRIEND, OH MY GIRL, WJSN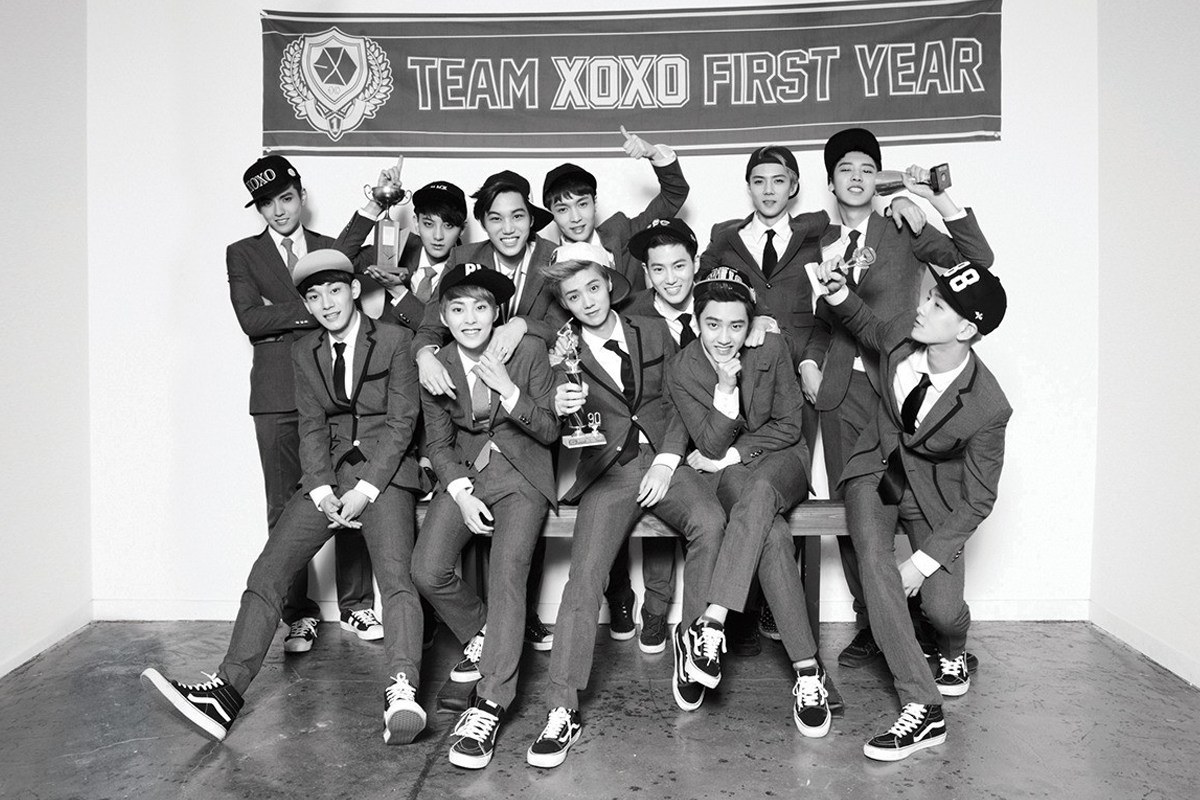 As the second generation idols were active for a long period of time, the third generation idols began in 2013 when EXO made a mega-hit with "Growl."
The transition between the second and third generations wasn't as distinct as the first and second generations.
This is because the second generation idols were active during this period as well.
Nevertheless, the distinction between the two generations still exists.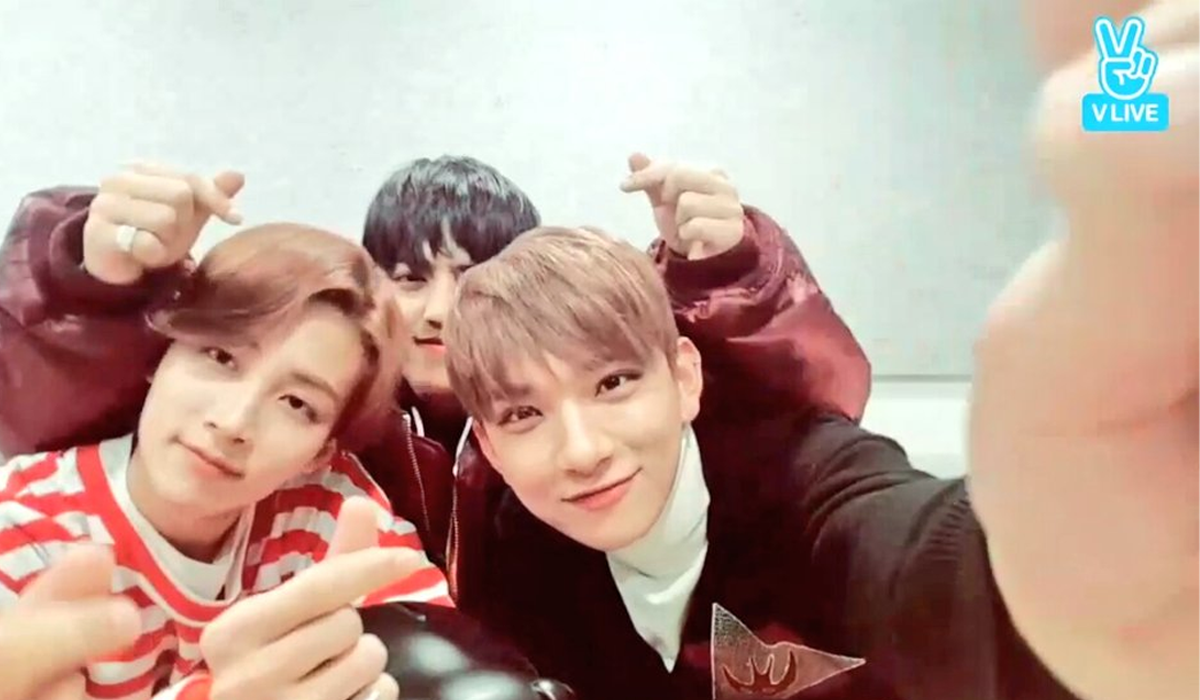 One of the top distinctions is that the third generation idols produced various content.
When the second generation idols grew popular, they appeared on many different TV programs, however, there weren't many other platforms for them to appear on besides TV and radio.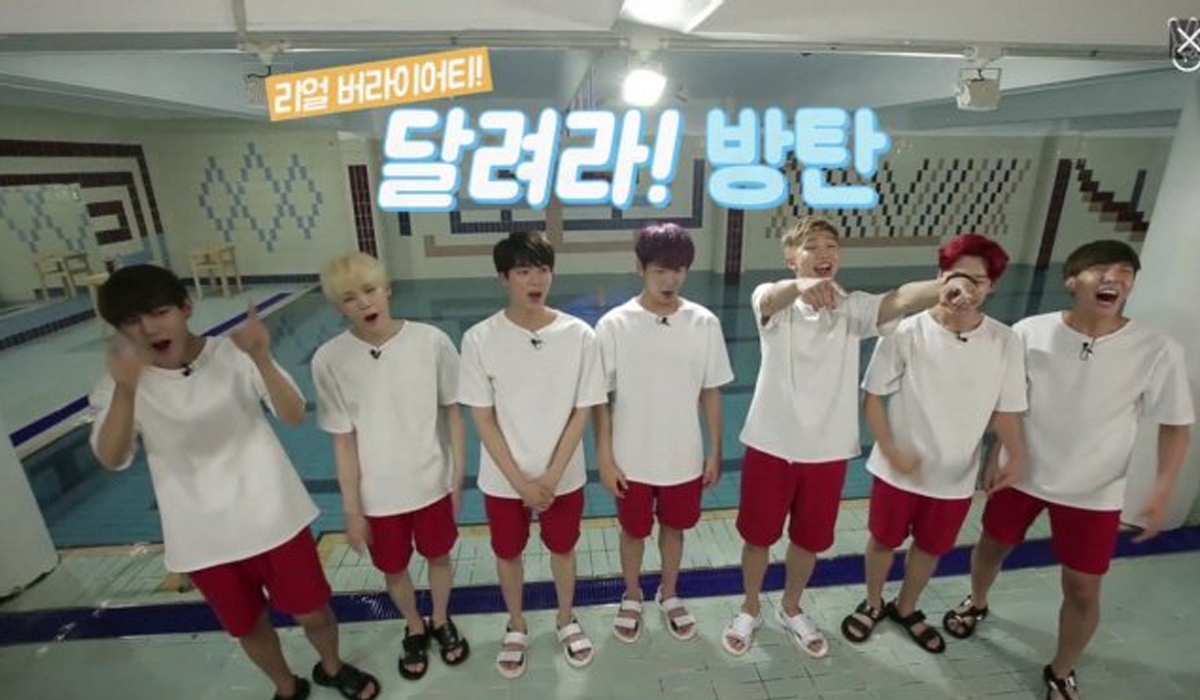 However, since the third generation, their entertainment companies produced content on YouTube and Naver V app which opened up a whole new market.
The rise of different media platforms also affected the idol industry greatly.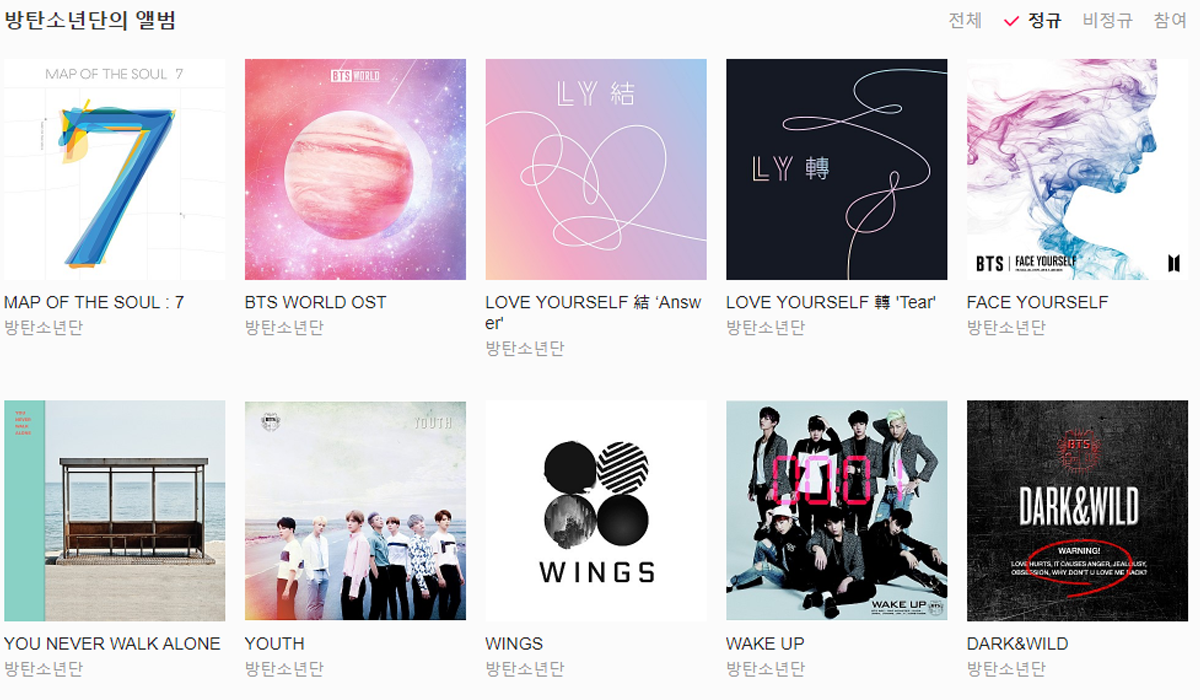 Also, the third generation idols saw massive growth in the music industry.
This is called "album inflation".
After TVXQ broke the first record with 100,000 album sales in 2008, EXO also became a hot topic when they made their first 100,000 album sales.
However, there are now 13 idols groups and 3 solo artists with more than 300,000 album sales from the beginning.
BTS, known as the top idol group that broke many records, sells well over 100,000 and reaches over 300,000 album sales every time they release a new album.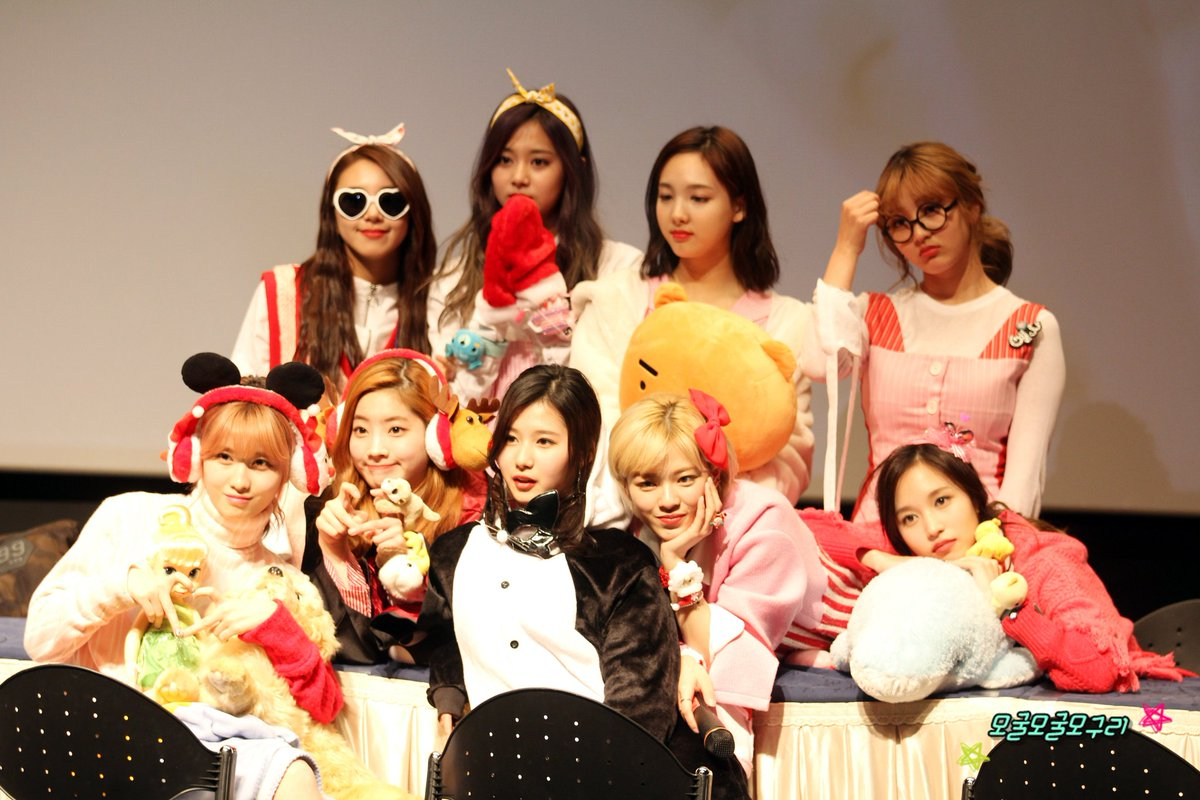 Since entertainment companies figured out a way to check fandom sizes during the second generation, they started various promotions to increase the hype.
They started selling merch such as photo cards, postcards and held fan signing events during this time.
This is why the album sales per fan grew significantly compared to previous times.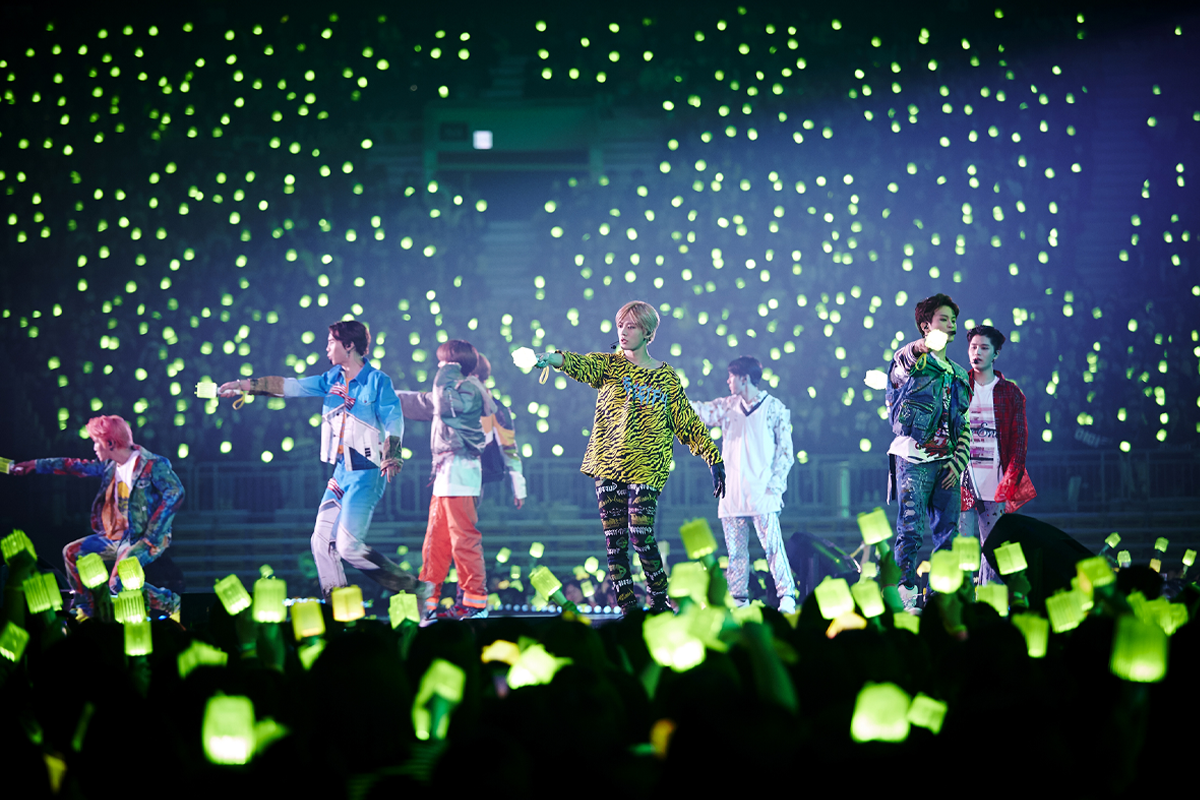 The biggest distinction of third-generation idols is their high level of participation.
Previously, the relationship between fans and idols was strictly divided as creators and consumers.
Since the third generation, the relationship felt more like they are following their dreams together.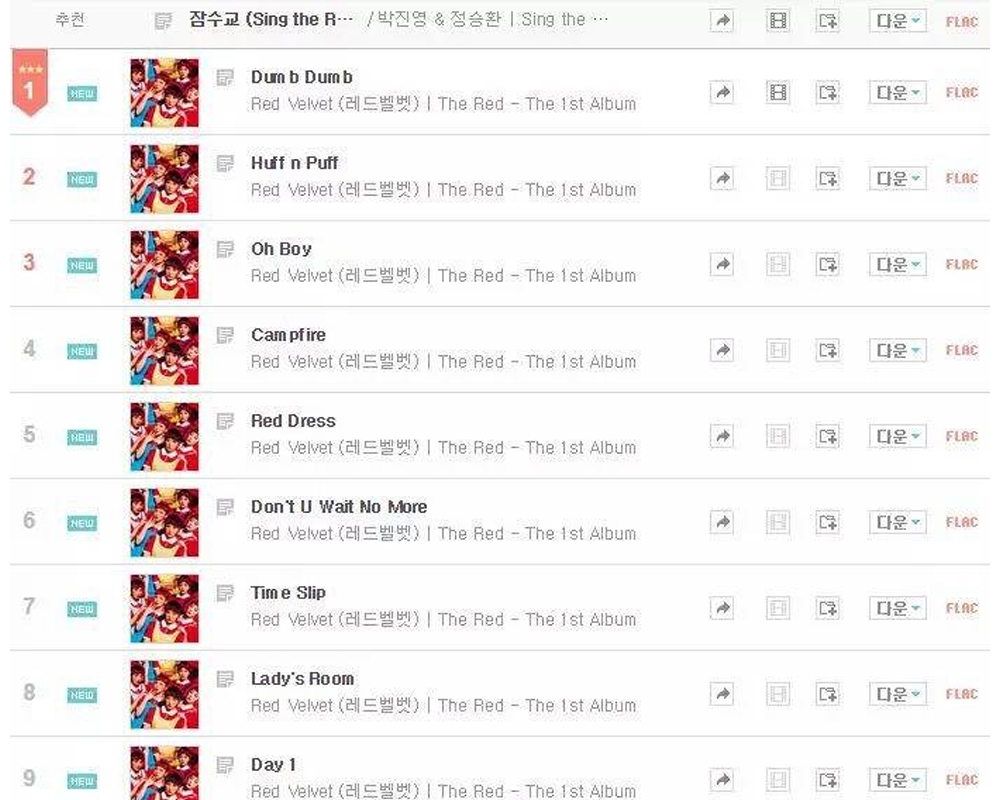 When an idol makes a comeback, fans begin to take an active role as a group.
This is called the "gun attack" (총공격). They work hard to help break records though "attacking" with music streaming and voting.
A few fans within a fandom will lead the "attack", then others will follow.
They carry out their goals with the money they collected through the fandom and with an intense love for their idols.
It's extremely systematic and organized!
---
Fourth Generation K-pop Idols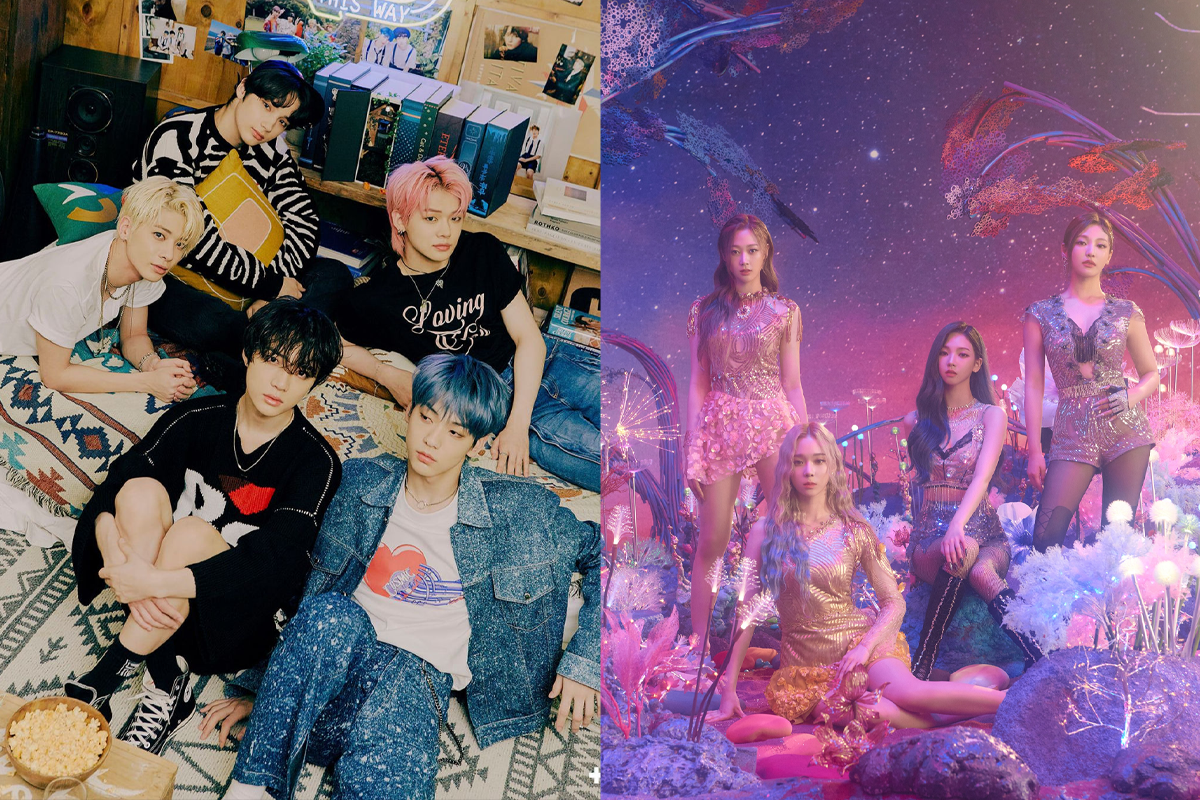 Years: 2019-Present
Representative Artists
Boy Groups: TOMORROW X TOMORROW, TREASURE, ENHYPEN, Stray Kids, ATEEZ, The Boyz, Verivery
Girl Groups: ITZY, aespa, (G)I-DLE, STAYC, NiziU, Everglow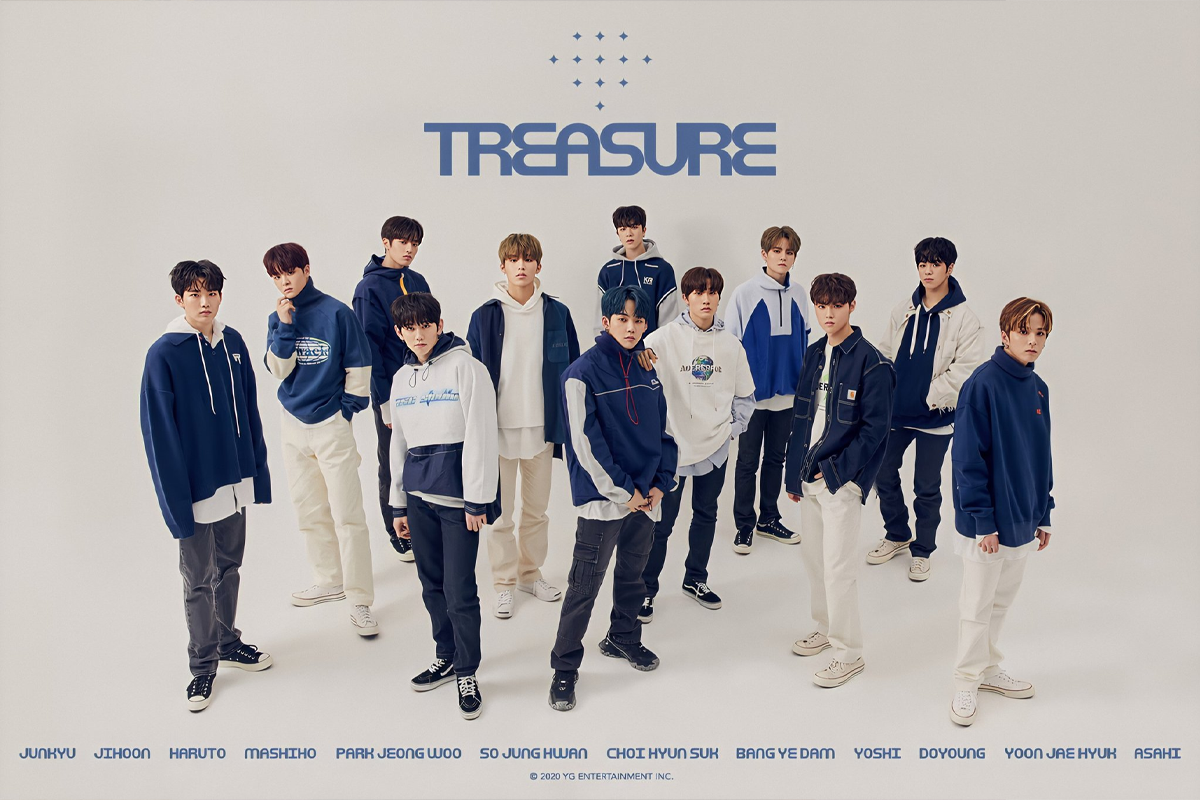 The fourth-generation idols appeared around 2019 to the present.
Various idols are currently active including the groups that debuted from entertainment companies that created third generation idols' success and groups from audition programs such as Produce 101.
Of course, there are some opinions that say that the fourth generation idols are yet to come because third-generation idols are still at the top.
However, since the K-pop idol industry is very saturated, it seems that the current third-generation idols at the top today won't be changing any time soon, so we will categorize the generation into four generations in this blog.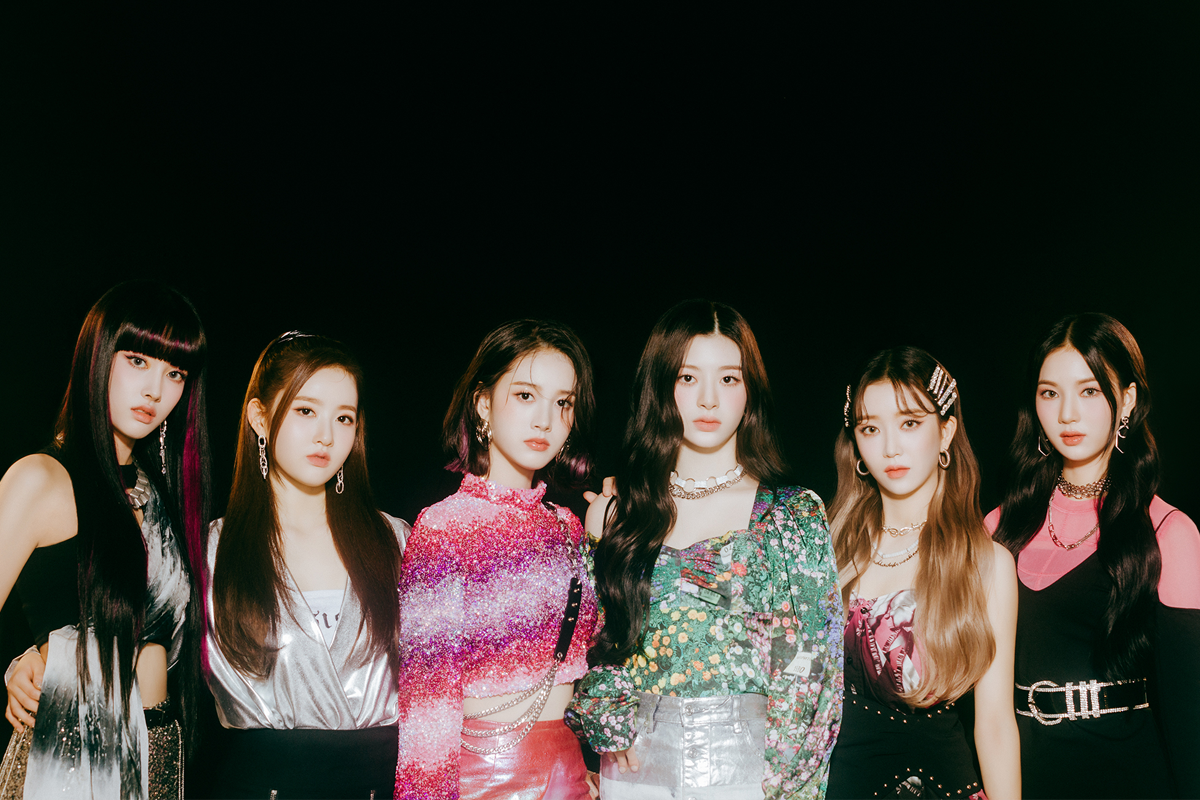 Fourth-generation idols often aim for worldwide success since the beginning of their debut.
Previously, groups would aim for success in Korea first, then make an international debut, whereas now, groups aim to go global since the start.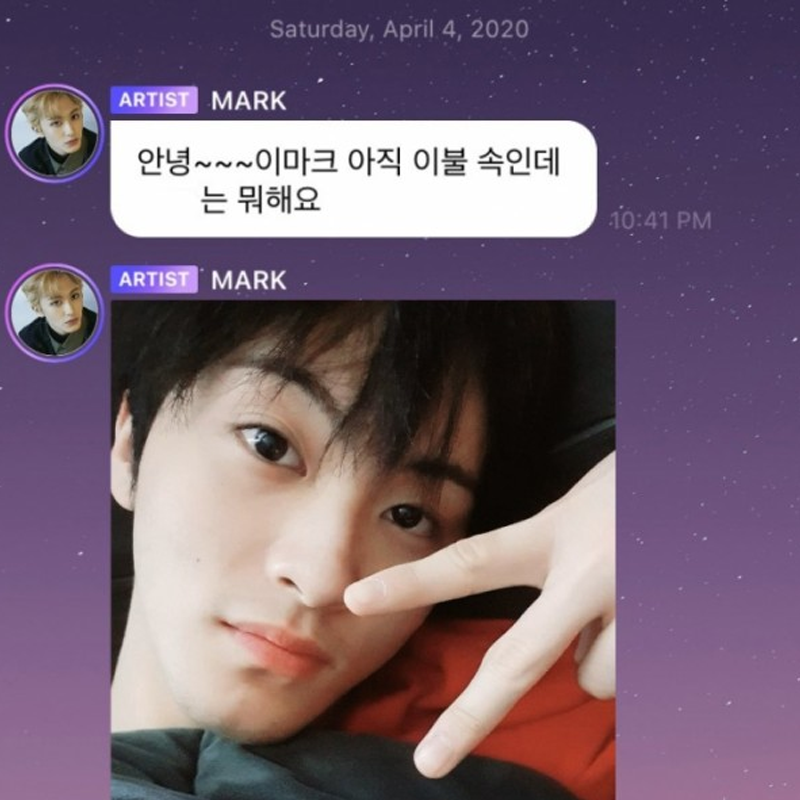 Source: getggul
The fourth-generation idol fandom is known to have two-way communications with their fans on new social media platforms.
The creation of various mobile platforms such as Lysn, Weverse, and UNIVERSE, allows for two-way communication with the idols and fans.
There have been two-way communication methods on other platforms too, but these platforms allow for a deeper bond and friendly conversations with fans.
I also am subscribed to one of my favorite idol groups and I get so excited whenever we exchange messages!
---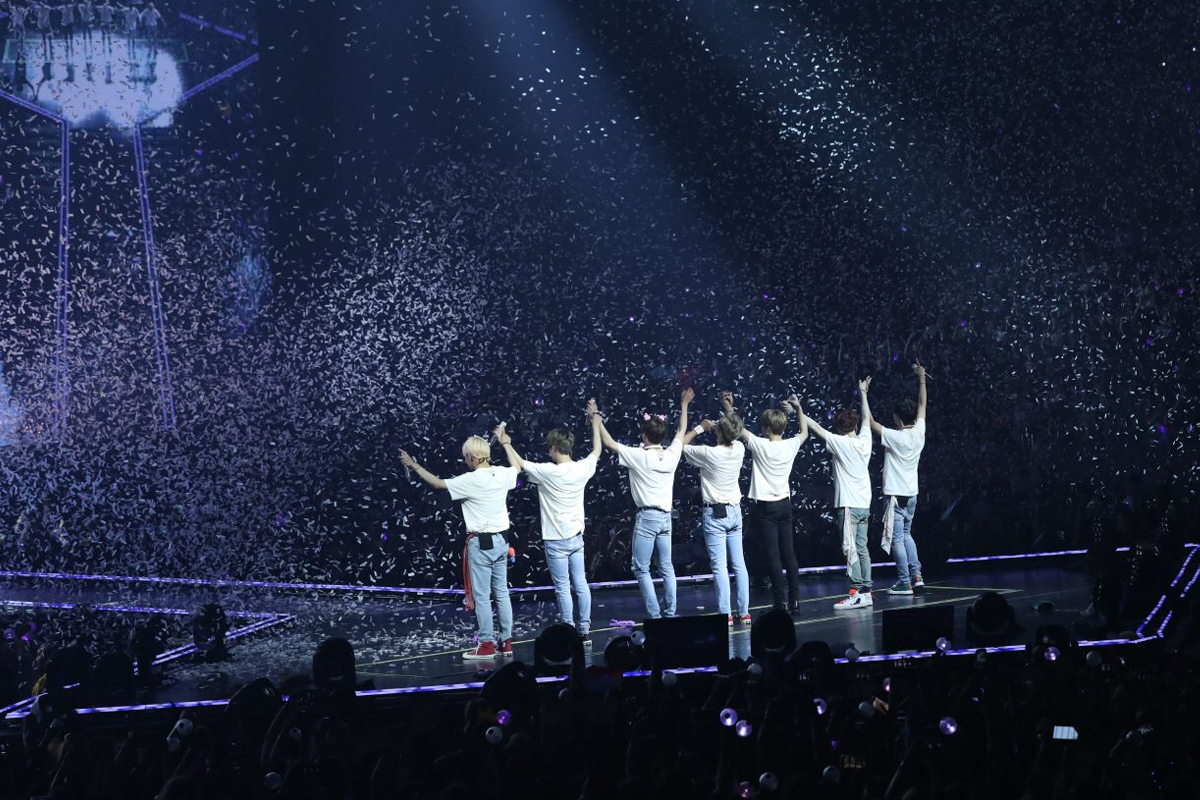 Today, we looked at the first generation to the fourth generation idols in K-pop over the past 25 years.
As someone that has been a K-pop fan for a long time, I was thrilled to be able to tell you the history of K-pop!
We are very curious and excited to find out how K-pop idols will change in the next generations to come.
---