Cafe Gongbech, Formerly Owned By BTS Suga's Brother, On Jeju Island
A Hot Cafe In Jeju Island That Used To Be Owned By BTS Suga's Brother. Come See Our Perspective And Experience Of This Getaway Spot.

There are many things to love about travelling to Jeju Island. For those who want to relax at the beach, or those adventurers taking on Hallasan, there is something for everyone.
But at some point, we all need a place to replenish on food and drinks. A great place to check out is Gongbech.
ARMY may know that this cafe was formerly run by BTS Suga's brother. Although it is no longer owned by Suga's brother, it is still worth checking out for many other reasons!
---
INFORMATION

Address: 제주시 구좌읍 동복로 83
83 Dongbok-ro, Gujwa-eup, Jeju-si, Jeju-do
Hours: 10:00-19:00
Prices: Americano 6,000 won
Dong Bok Sunset (Iced) 7,500 won
---
This cafe is tucked in the northeast coast of Jeju Island. It is located in a more remote area, so it can be difficult to get there by public transportation.
We were fortunate to have rented a car. So getting there was not that big of a problem. It was about a 10-minute drive from Hamdeok beach.
Something worth noting is that the parking lot easy to miss and is actually across the street from the actual cafe building.
Or should we say buildings...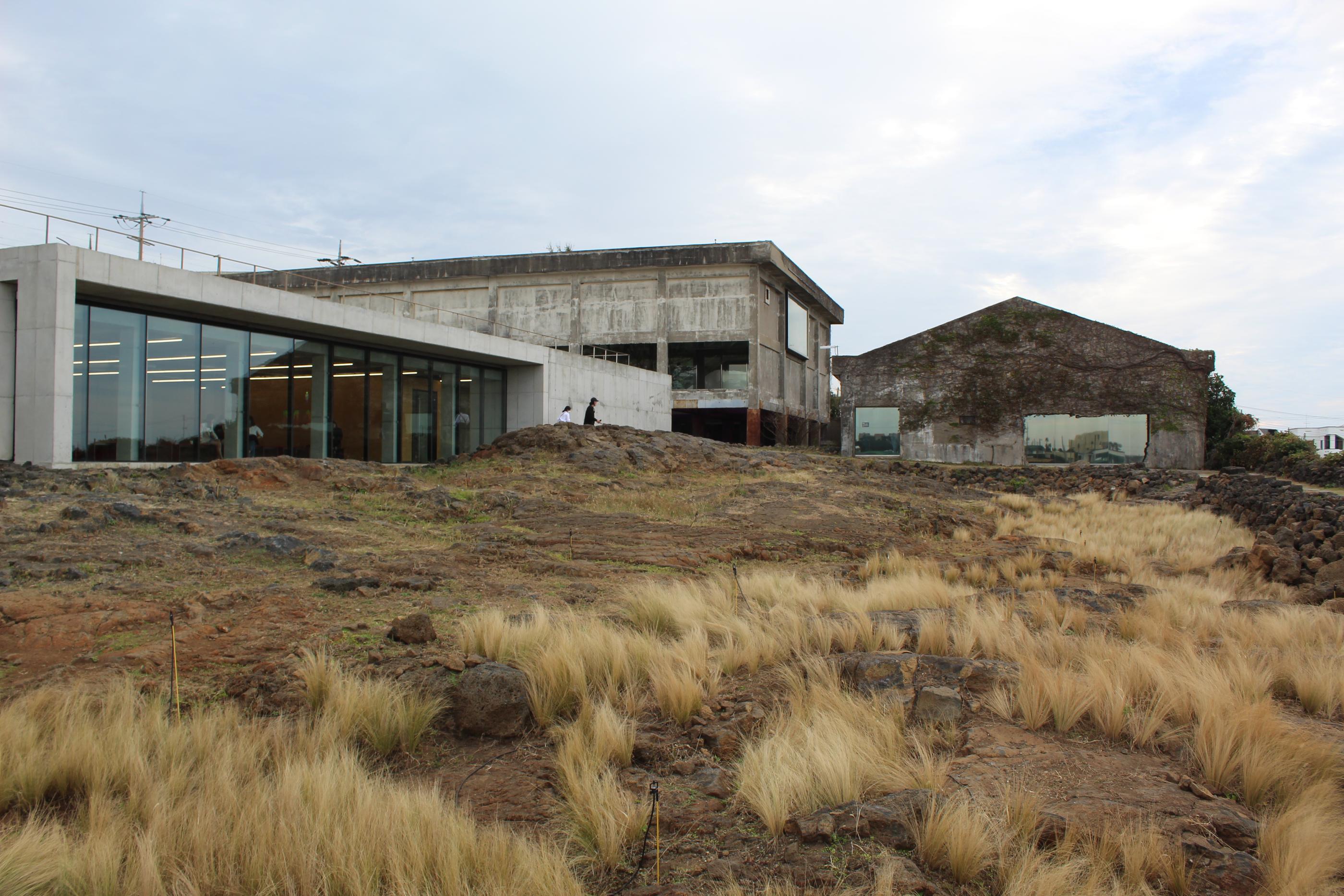 Gongbech is comprised of two industrial-looking buildings. One is looking more modern, while the other seems more like an abandoned shack (in a good way😅).
The modern/cube-like building is the main cafe, while the building covered with ivies is used as an art hall.
But the best thing about this cafe is probably the view. Since it is situated right on the coast you are so close to the ocean!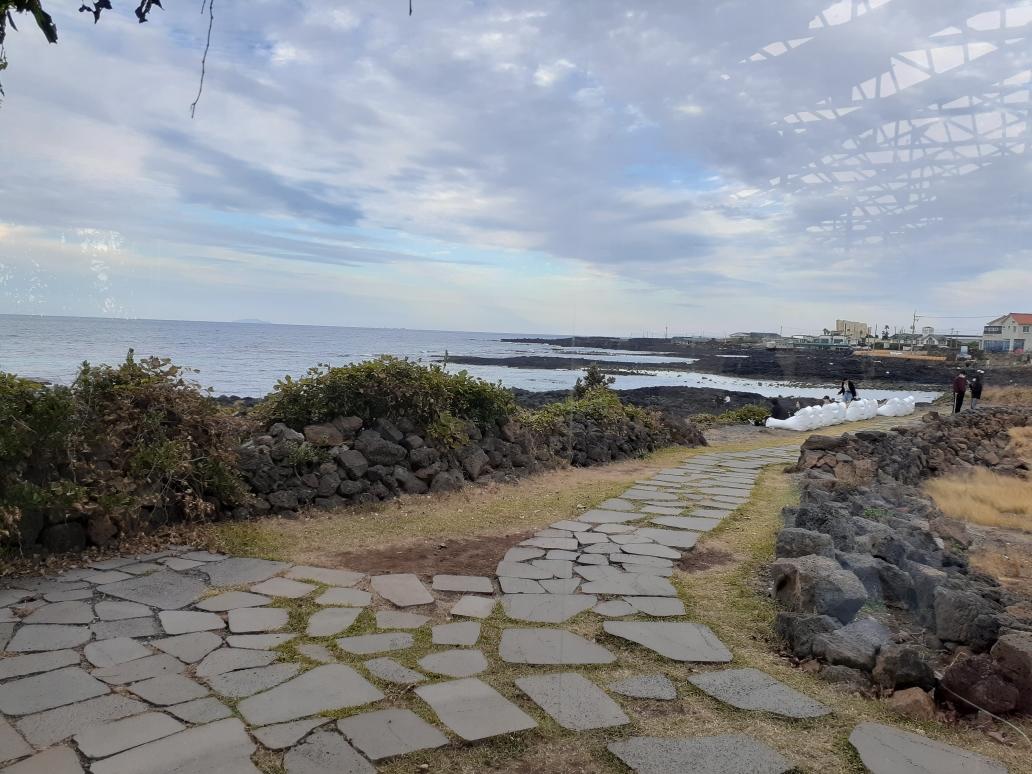 So whenever once you've finished with your food and/or drink, you can walk around the cafe and marvel at the water, sky and rocks.
Since Jeju was formed by the eruption of an underwater volcano, there are a lot of volcanic rocks. The contrast of the blue water and black rocks make it a super scenic environment.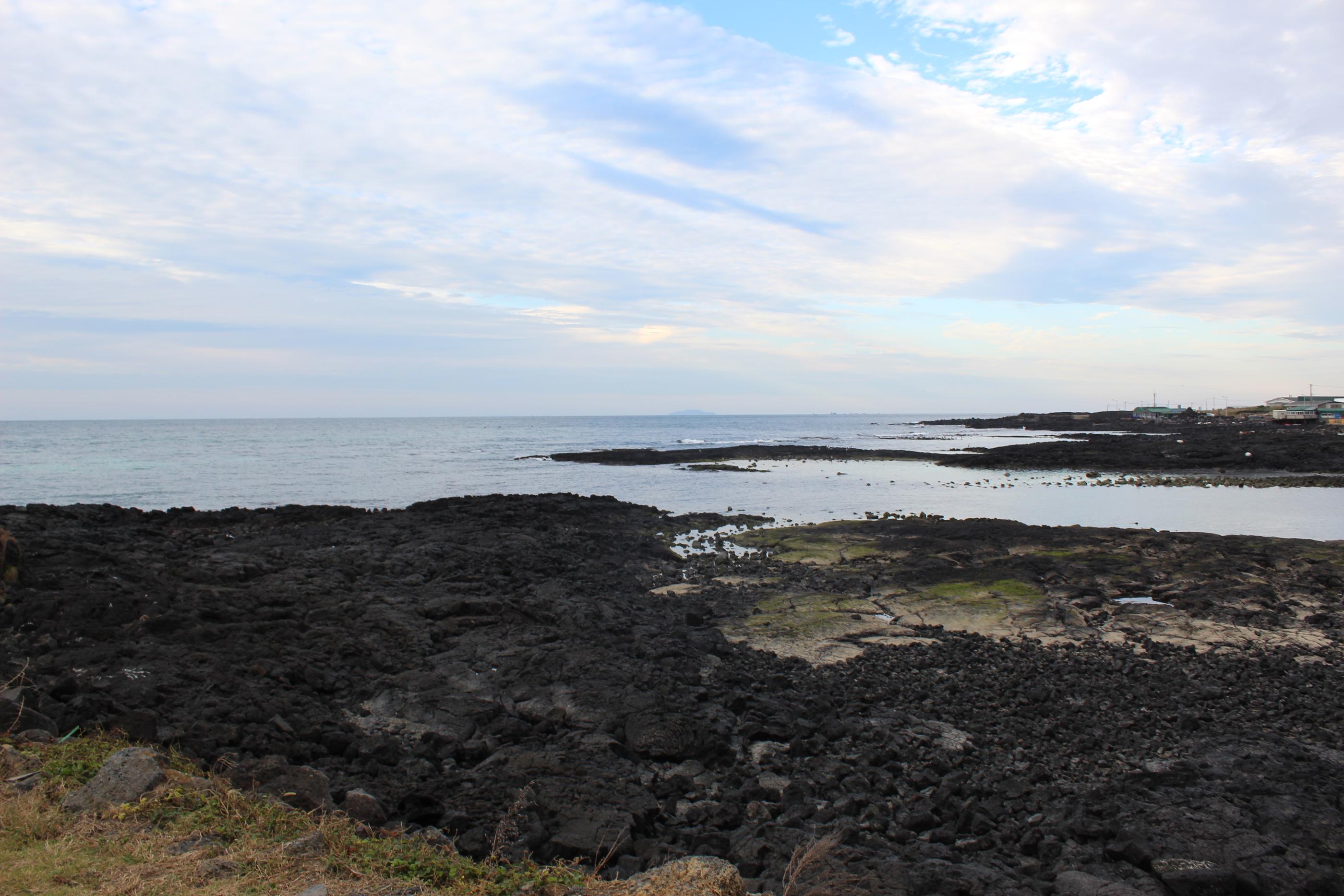 In a nutshell, Gongbech has great treats, fun spaces, and photogenic views.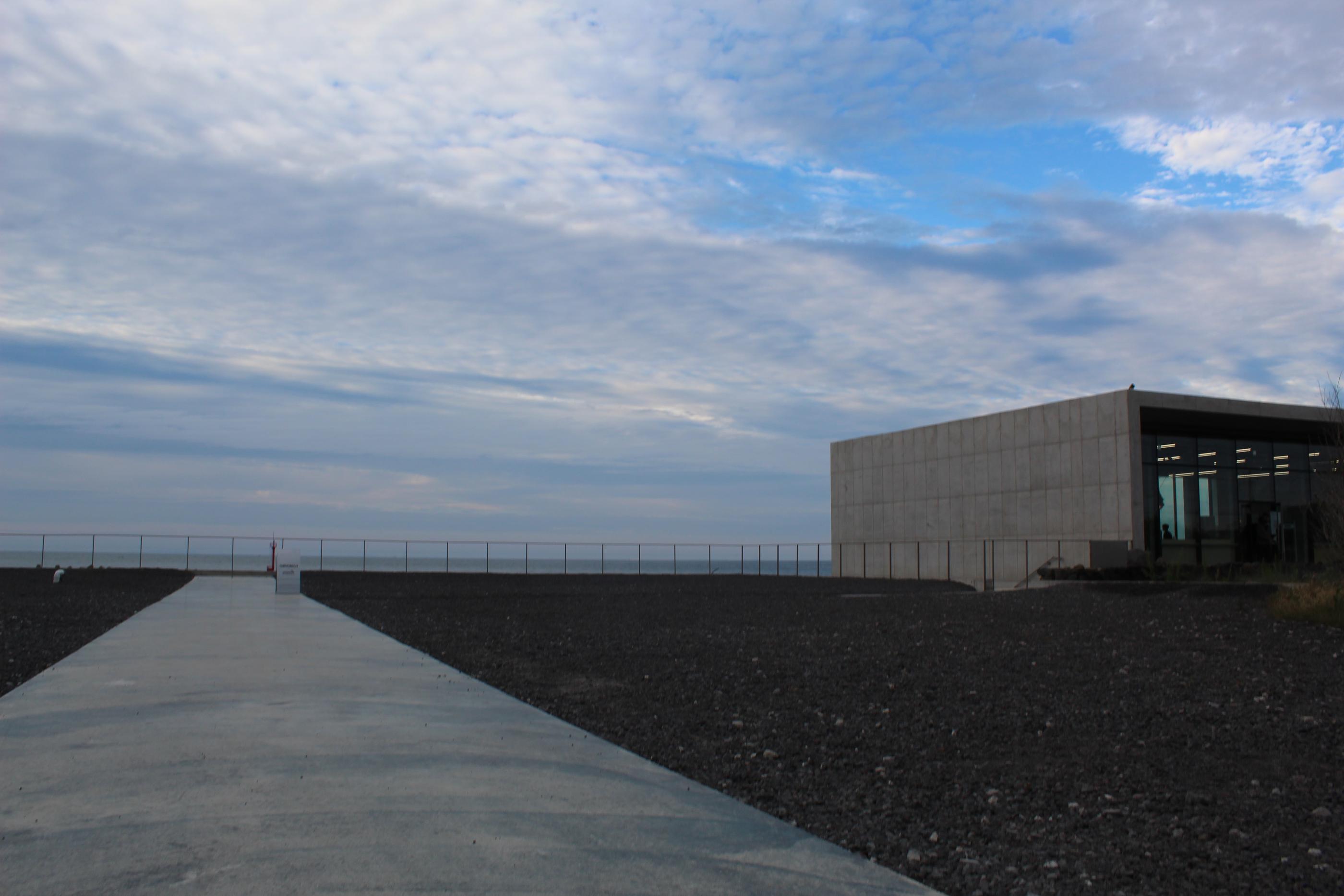 ---
CAFE
The main building at a first glance looks like a concrete cube so it can give off a cold vibe, but the floor-to-ceiling windows made it feel vey open and light.
You enter into the top floor of the building and that is the main part of the cafe where you would order.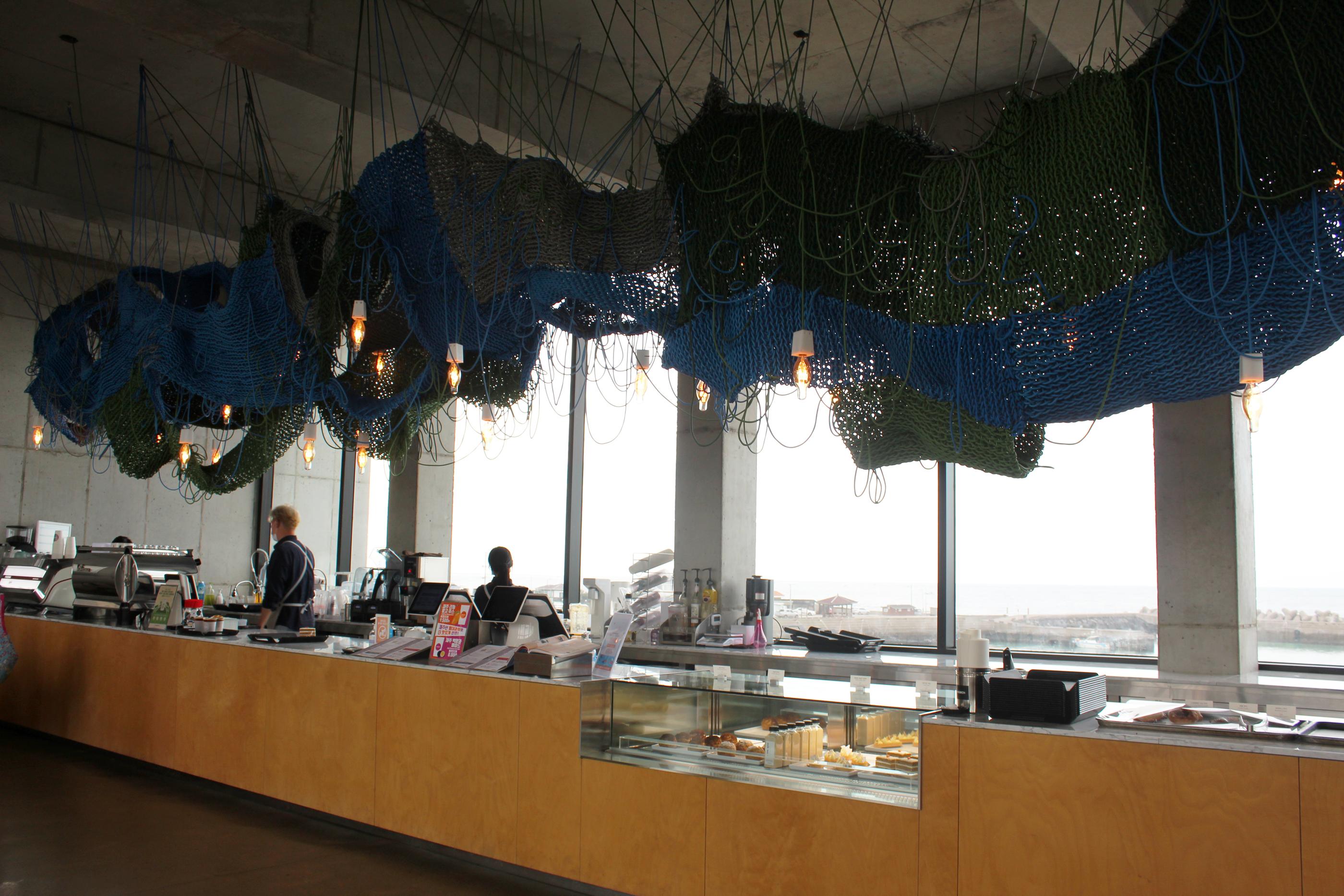 When you first look around the top floor, you may notice that there is no place to sit. Instead, all of their seating is on the floor below.
Because of the cafe's minimal decor and open layout you really appreciate the view.
On nice days, there are marshmallow-looking lounge chairs outside so you can sit up close to the water.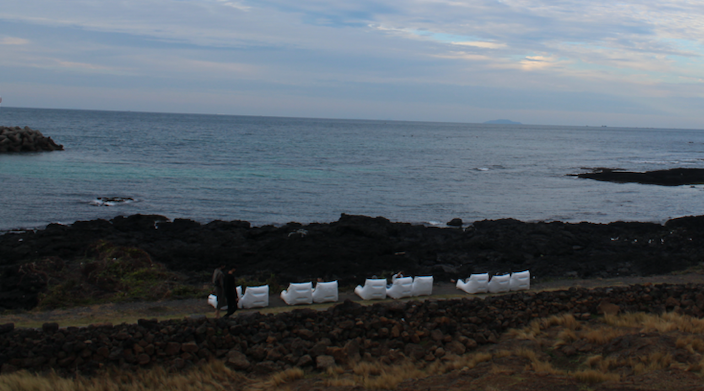 The view is even amazing from the bathroom! Look, the ocean is literally right there.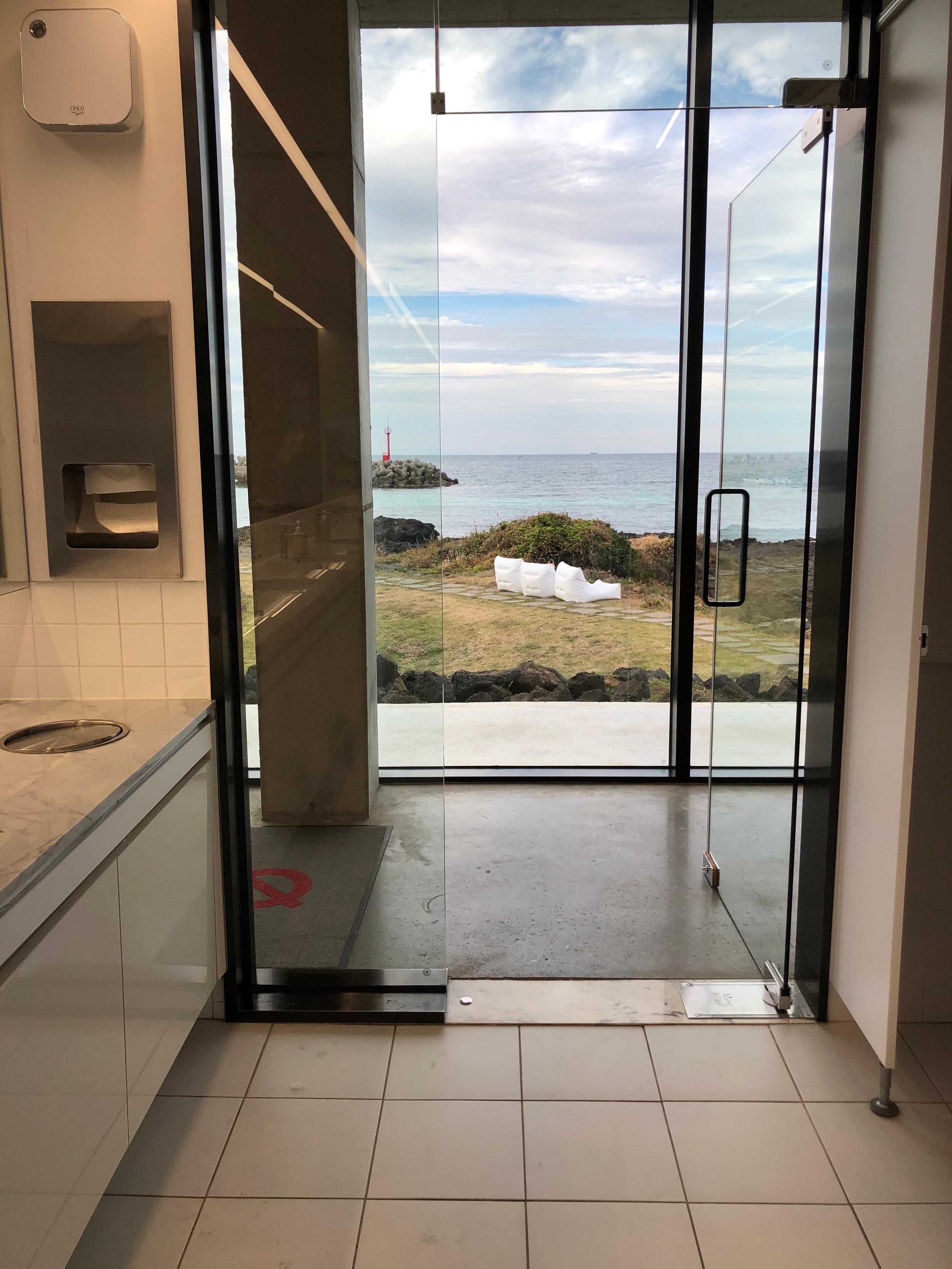 Since we went around late afternoon, many of the baked goods were already sold out.😢
We were able to snag a cream croissant and a sun-dried tomato pastry. For drinks, we ordered an americano, and one of their signature drinks called Dong Bok Sunset.
The Dong Bok Sunset is a fruit tea, but it wasn't too sweet. Many cafes in Korea tend to sweeten their iced teas with lots of syrup, but it did not seem like that here.
It tasted natural and delicious. Plus the colours were so pretty, like an actual sunset!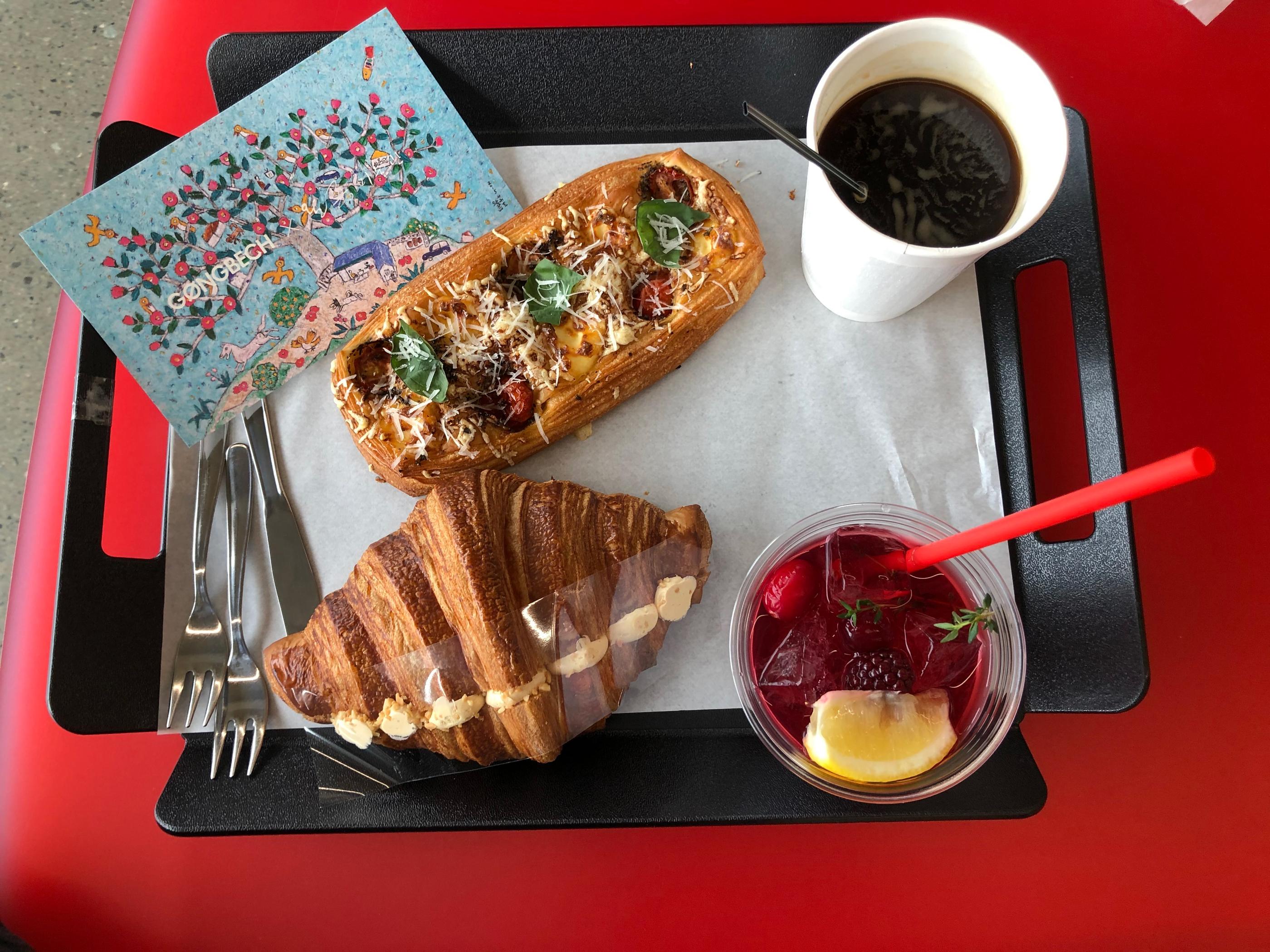 We were surprised at how even a simple americano could taste so good! It wasn't too bitter, weak, or sour. Or when coffee beans are roasted, they can get burnt, which you can sometimes taste in the drink. But this americano did not have any trace of a burnt taste.
As for the breads, the croissant was flakey and crisp on the outside but soft on the inside. The cream did not feel heavy at all.
The sun-dried tomato pasty was a perfect combination of fresh and savory. The puff-pastry was perfectly baked and the toppings really complemented each other. Although we don't see how you can ever go wrong with tomato and cheese.😋
Overall, the prices were on the more expensive side. But considering the taste and the fact that Jeju Island has to import all of their goods, we thought it was worth it.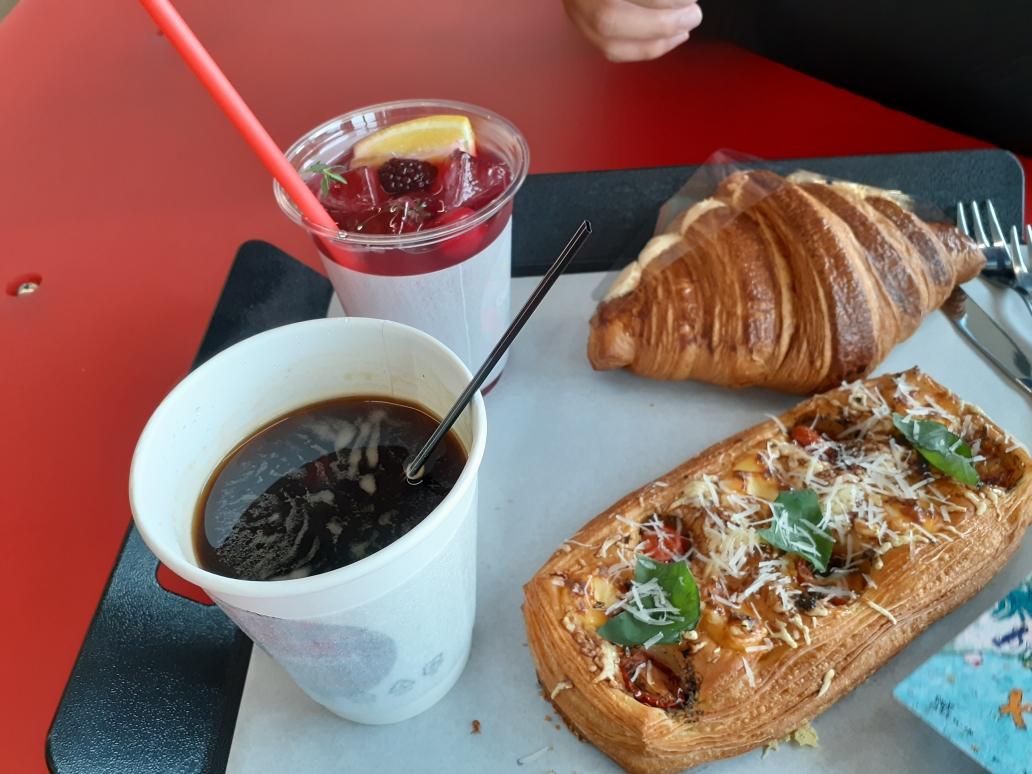 ---
ART HALL
Gongbech has an entire second building dedicated as an artistic space.
The building from the outside looks run down and in need of some TLC.
But when you enter you immediately see that is this effect is part of its charm.
There are holes in the ceiling but since the trees growing in the building it is very purposeful to have those holes to let in more light.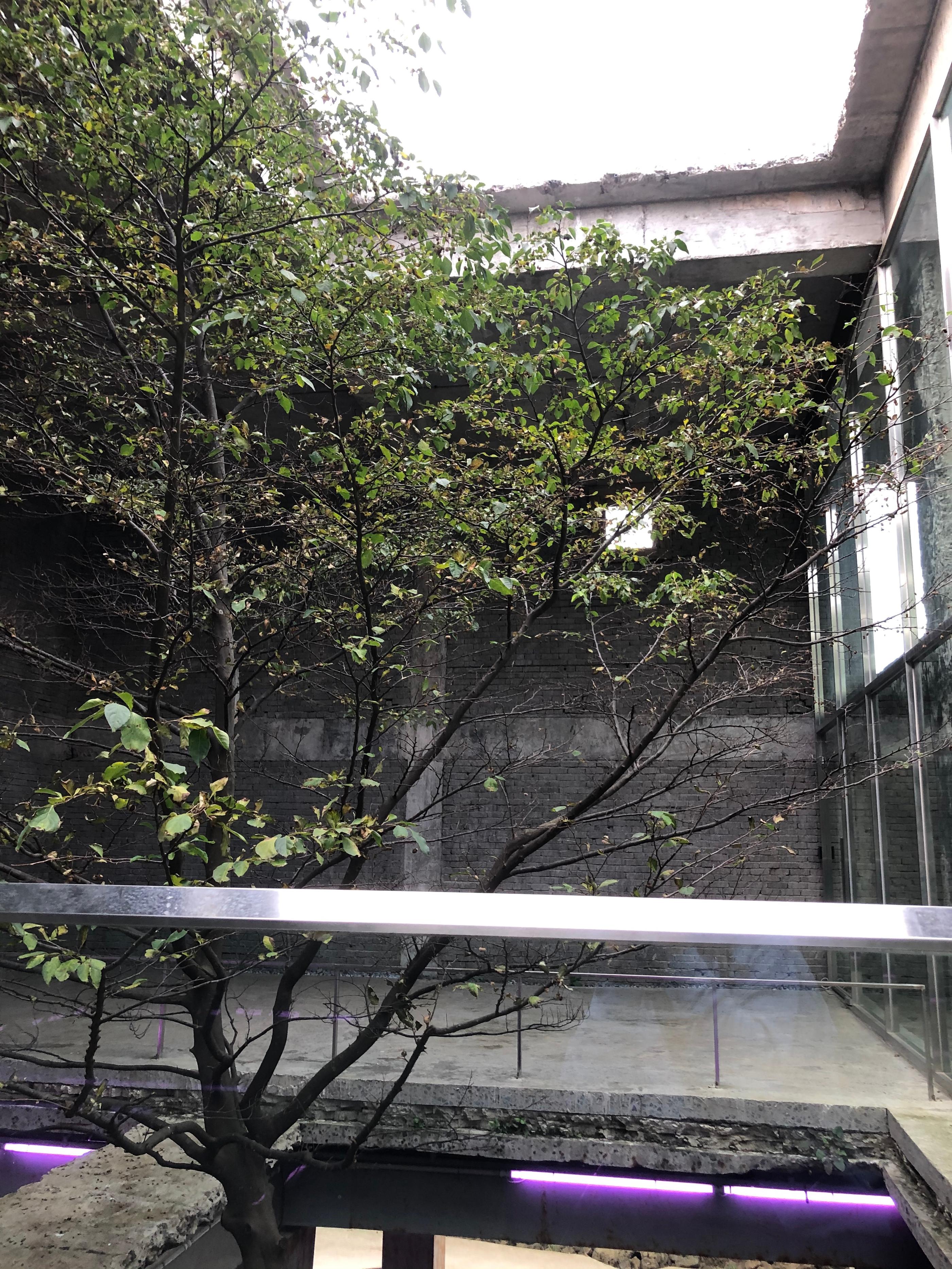 When we went they were announcing a collaboration with Korean artist Lee Wal-jong for an exhibition.
They even had stickers about this collaboration on their drink cups.
We loved the whimsical color use of Lee Wal-jong's pieces.
Our favorite was a series of clocks. The artwork was created by Lee Wal-jong and then the pieces were printed into clocks. The colors are very bright and fun.

There were many other pieces worth checking out, but we were just too enamored to remember to take photos to share with you all. But, more of a reason to go and check it out for yourselves, right?😉
---
If you are ever in Jeju Island we recommend checking out this cafe, whether you are an ARMY or not!
Enjoy a good cup of coffee and a baked good while taking in view of volcanic rock and the blue ocean. Also, be sure to spend some time exploring the art hall.
Thank you, and please let us in the comments if you have any other questions.
---