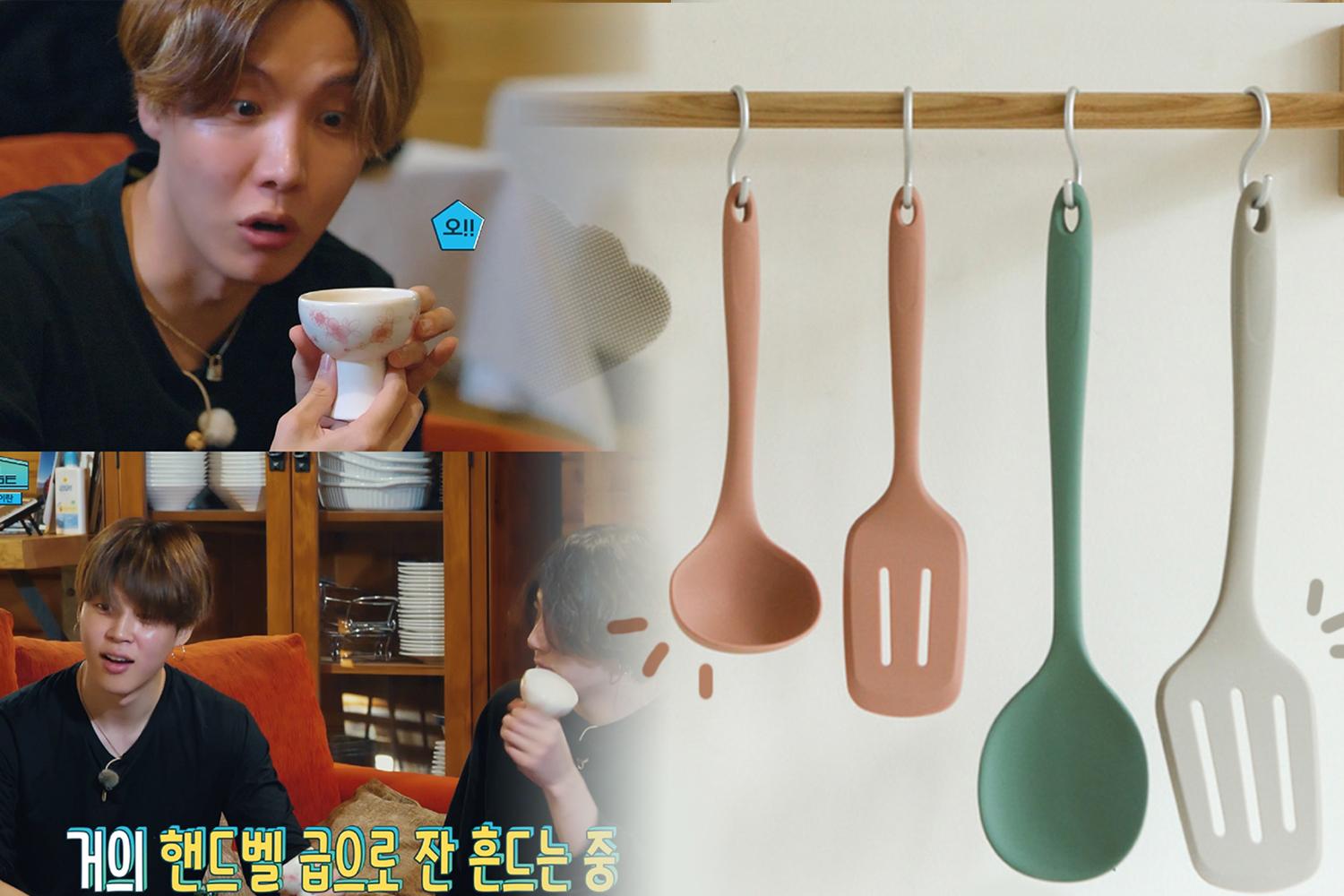 Do you all enjoy cooking at home?
Since more people are starting to cook at home, there is an increased demand for durable cookware, and pretty dishes.
Because of this demand, Korean companies are constantly refining and developing sturdy cookware with beautiful designs.
Today we will introduce some of the most-loved, and best-reviewed Korean kitchenware items and brands.
All the kitchen products from these Korean brands are known for their design and function. You can trust that these products will be of high quality and look great.
---
FIKA COOKWARE




FIKA 쿡웨어

Brand: Neoflam (네오플램)
Price Range: Each ₩40,000-₩50,000
(Approx. 36.22 USD-45.37 USD)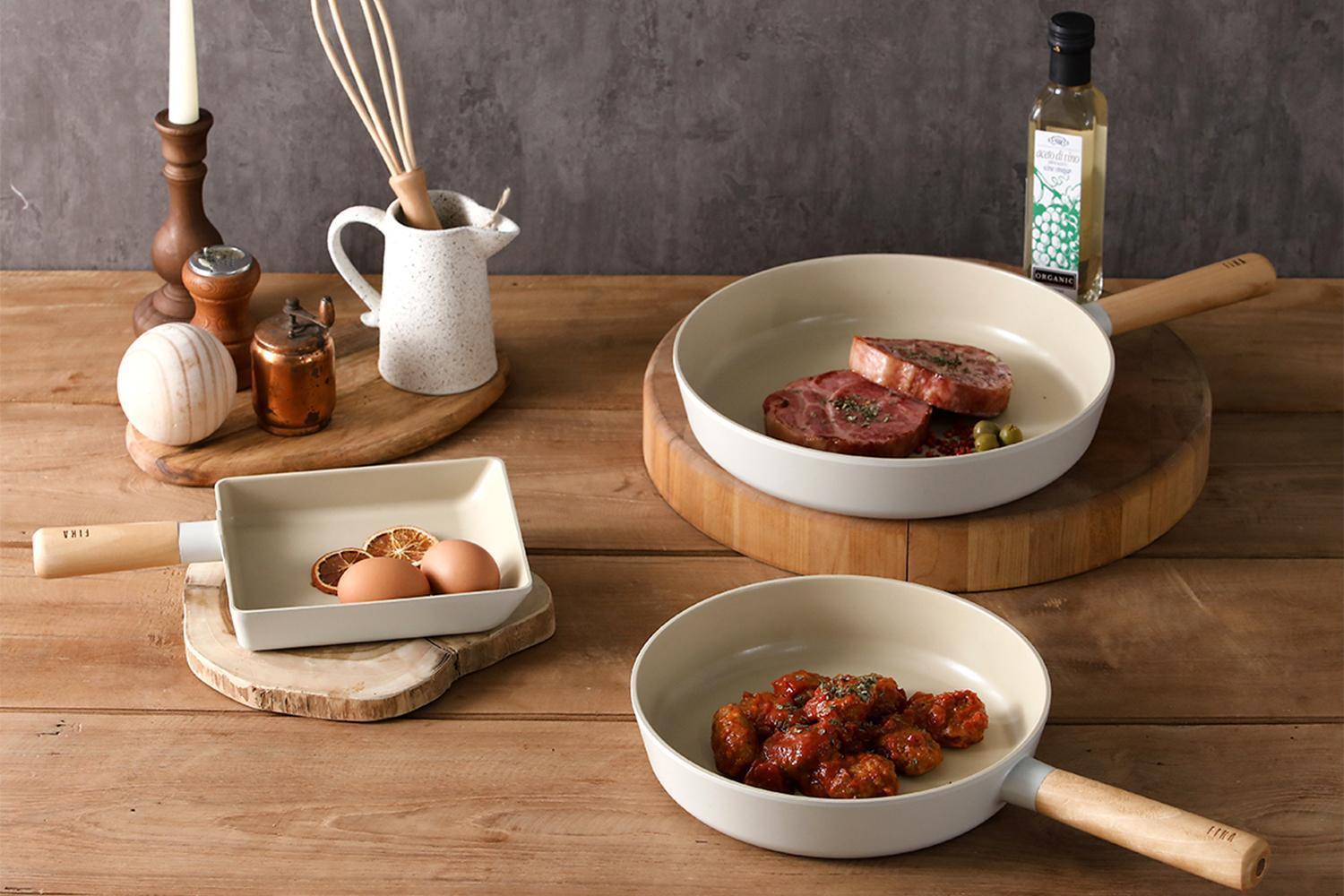 FIKA Cookware is a collection of pots and pans with stylish designs and colors.
There are various sizes of pots and pans, each with specialized functions from grilling, to stir-frying.
The design of these pots and pans are very pretty, so there is no need to plate food separately! Just snap a photo of your food in the pot or pan, and upload to social media.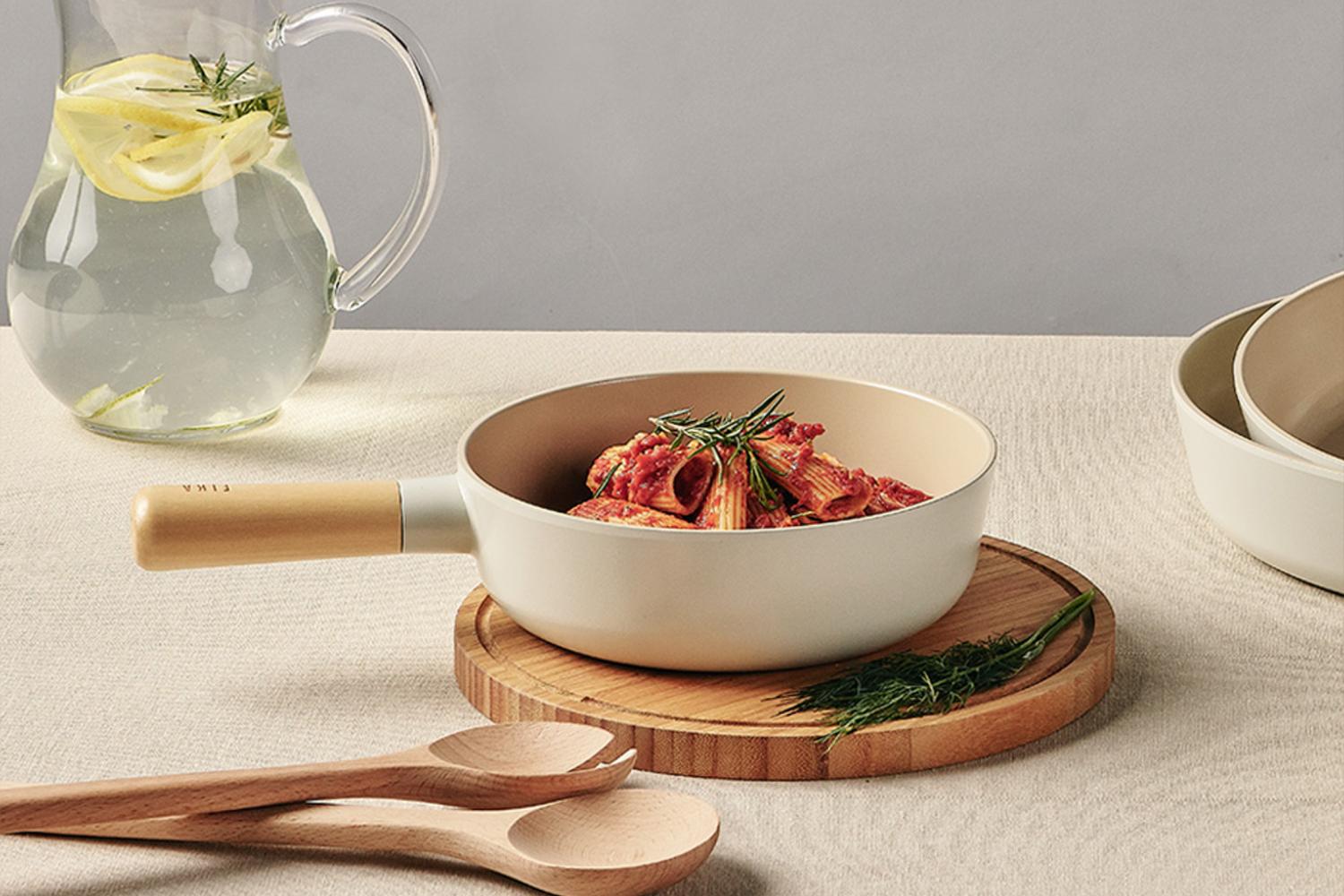 FIKA Cookware is convenient because they can be used on any heat source (gas, induction, hotplate, etc).
Also Neoflam's special technology allows for thermal efficiency with no harmful materials.
Above all, the best thing about these products is the aesthetic.
Even if you cook a simple meal like ramen in one of these pots, it looks good enough to upload to Instagram.
---
RETRO-T




레트로T

Brand: Neoflam (네오플램)
Price Range: Each ₩50,000-₩60,000
(Approx. 45.27-54.31 USD)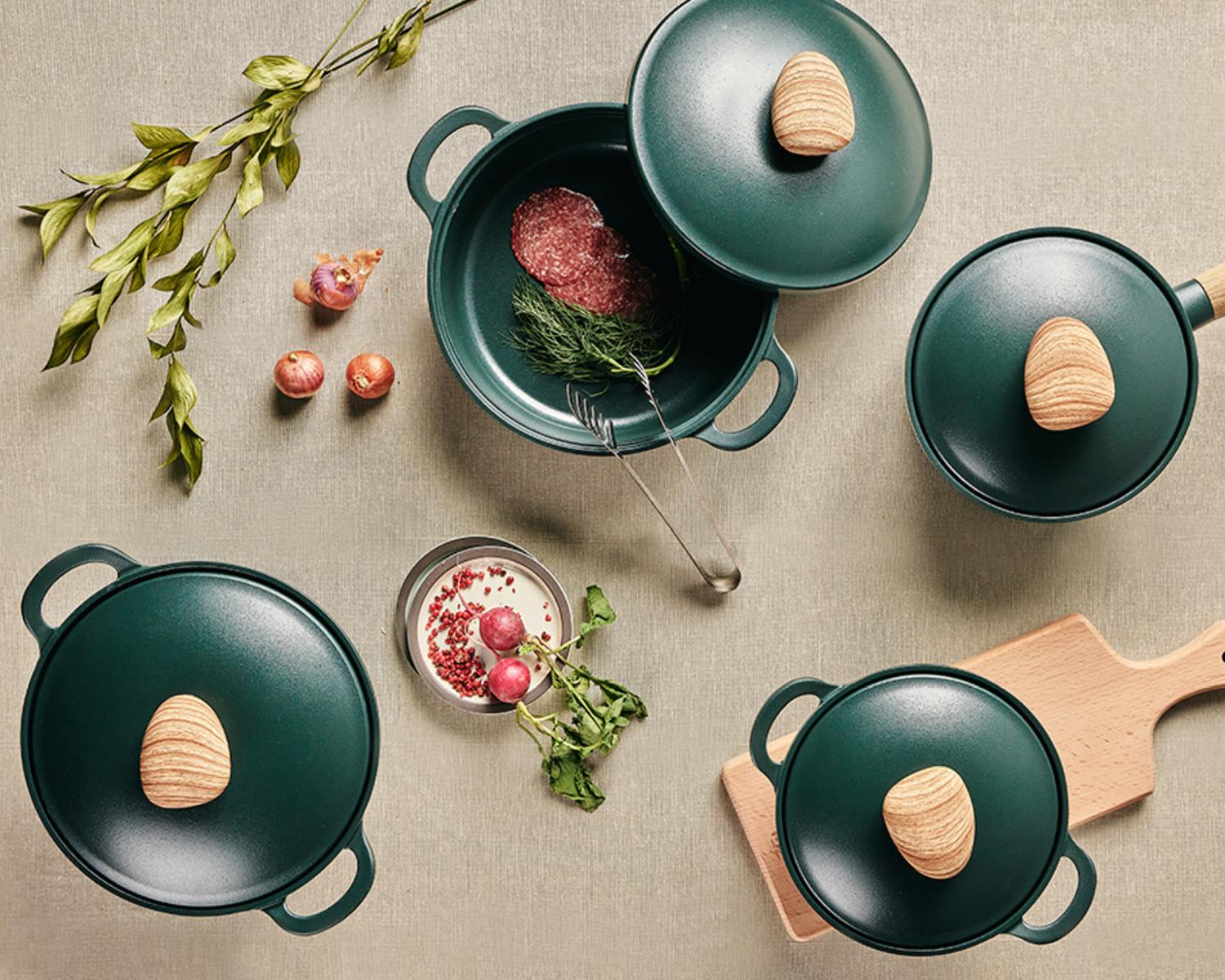 Retro-T is Neoflam's pot-ware collection. They are a series of light-weight pots meant to function like a cast-iron.
There are three options total, one-handled pot (18cm), and two-handled pot (18cm & 22cm).
As for colors, there are dark green and dark blue. Both colors are stylish, retro, and give a cast iron appearance.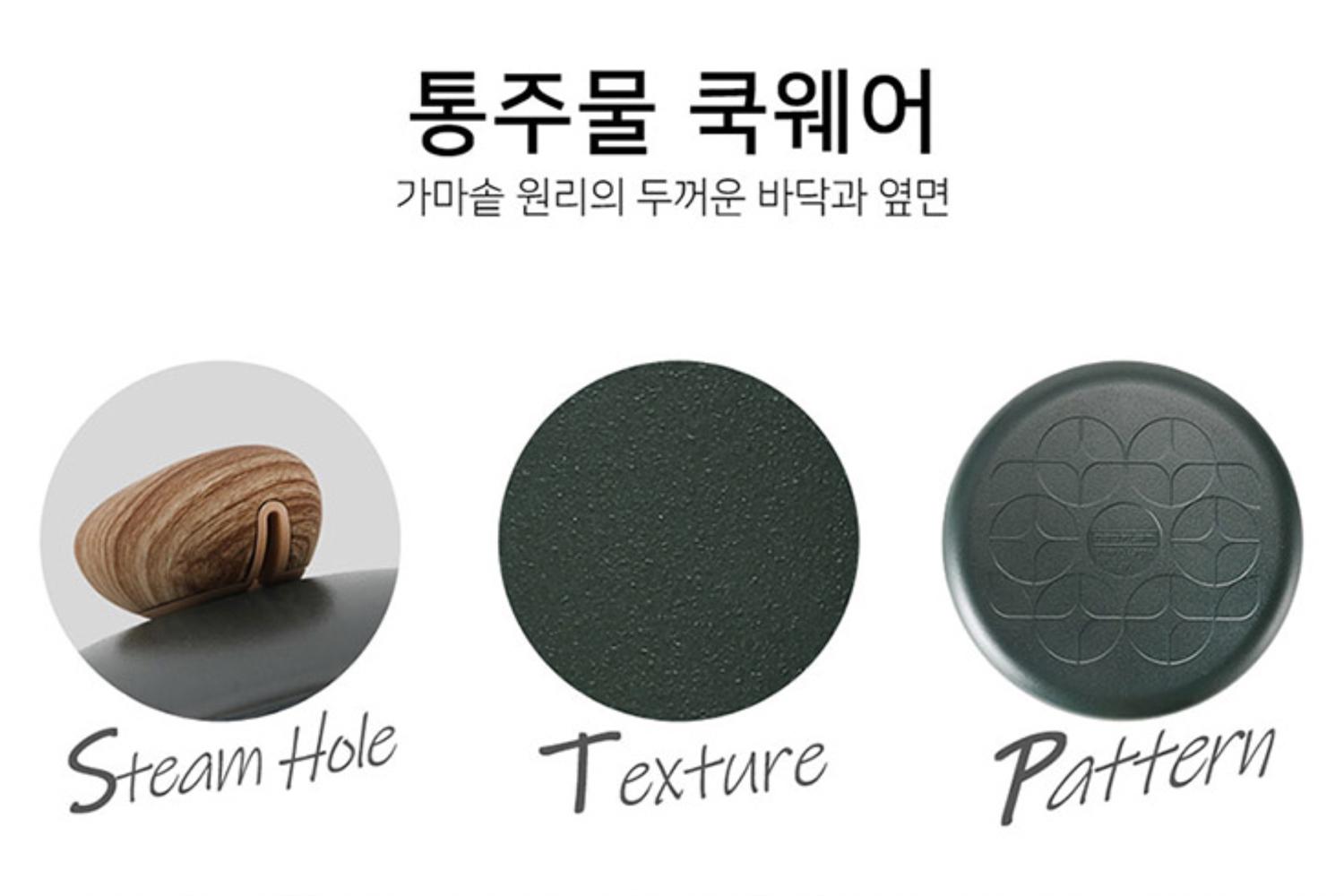 Retro-T has a heavy lid which traps steam, and increases the pressure in the pot. The ceramic coating allows for a cast iron texture.
Also, as shown in the photo above, the pattern on the pot allows for even distribution of heat.
We can tell that Neoflam considered a lot of various details when designing this pot!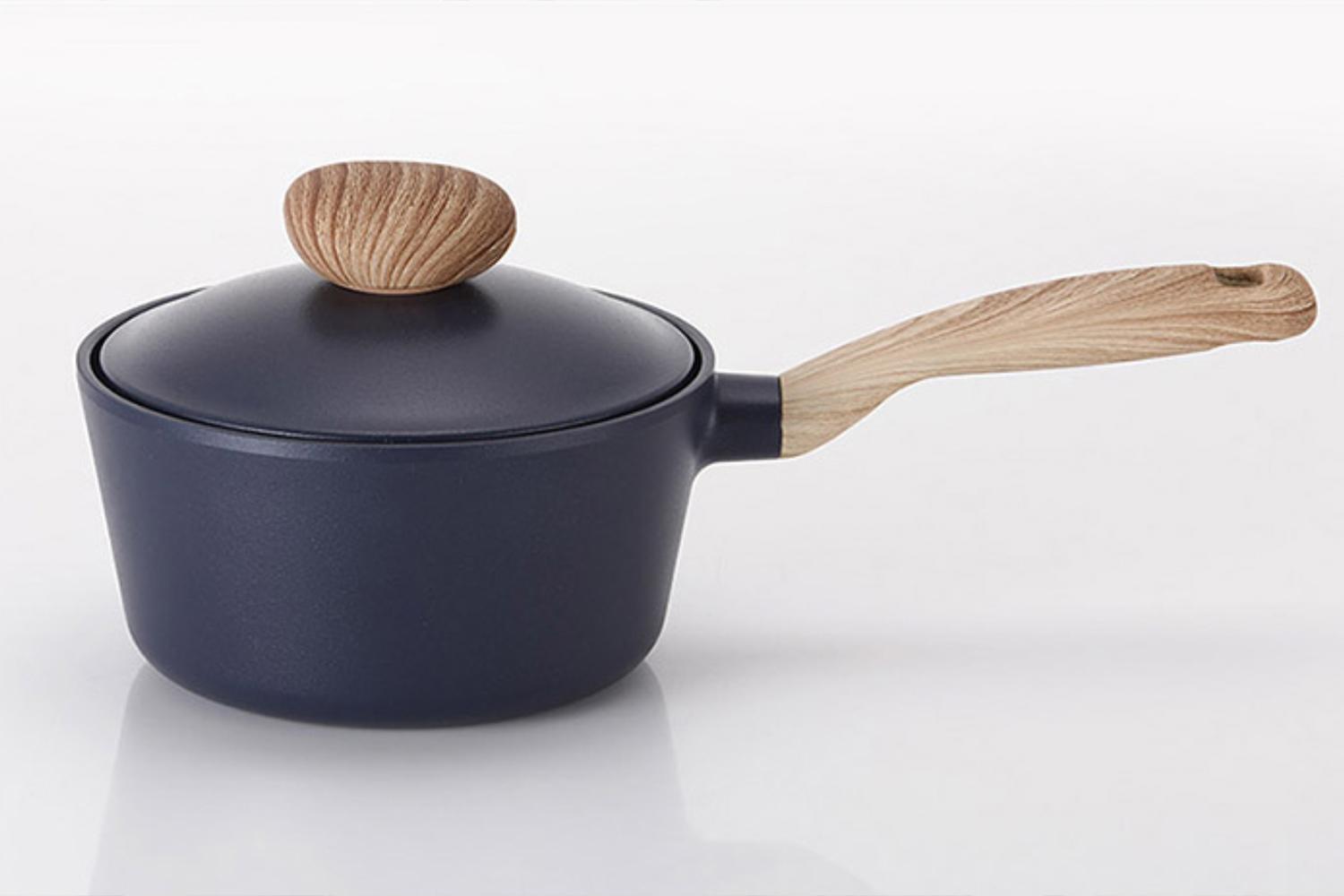 These pots remind us of cooking in a Korean cauldron (가마솥), which works great in preserving the natural flavors of food.
If you are looking for a light-weight pot that is gentle on the wrists, the Retro-T pot-ware collection may be perfect for you.
---
BONBON SILICONE KITCHEN UTENSILS


봉봉 실리콘 주방 조리도구


Brand: 55 BRAND (55 브랜드)
Price Range: Each ₩5,000-₩15,000
(Approx. 4.52 USD-13.57 USD)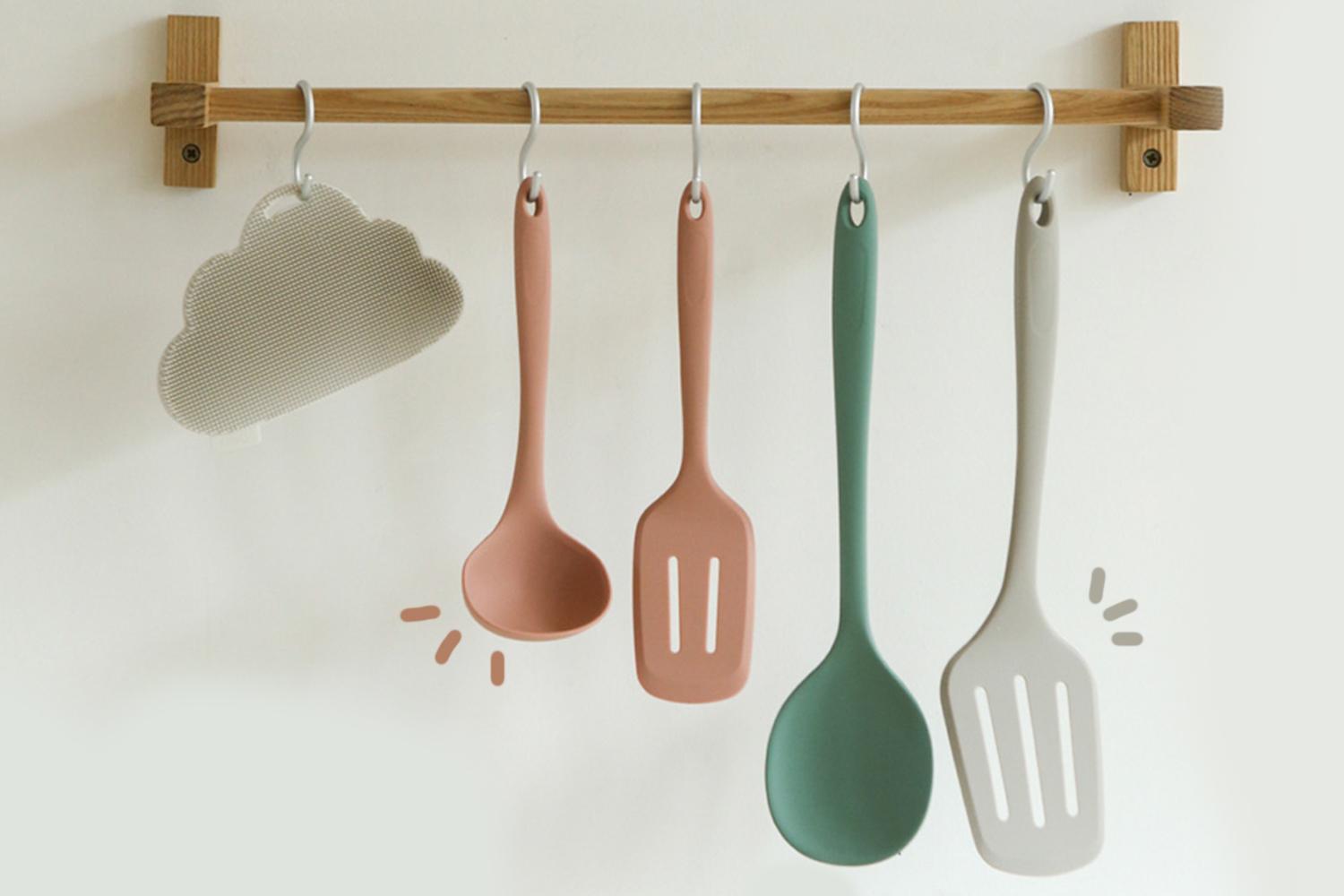 Bonbon silicone cooking utensils are becoming a hot item in Korean households!
There are a total of nine items in various sizes and types, such as mini spatula, spatula, multi-use spoon, cooking spoon, mini ladle, ladle, mini turner, turner, and frying-use chopsticks.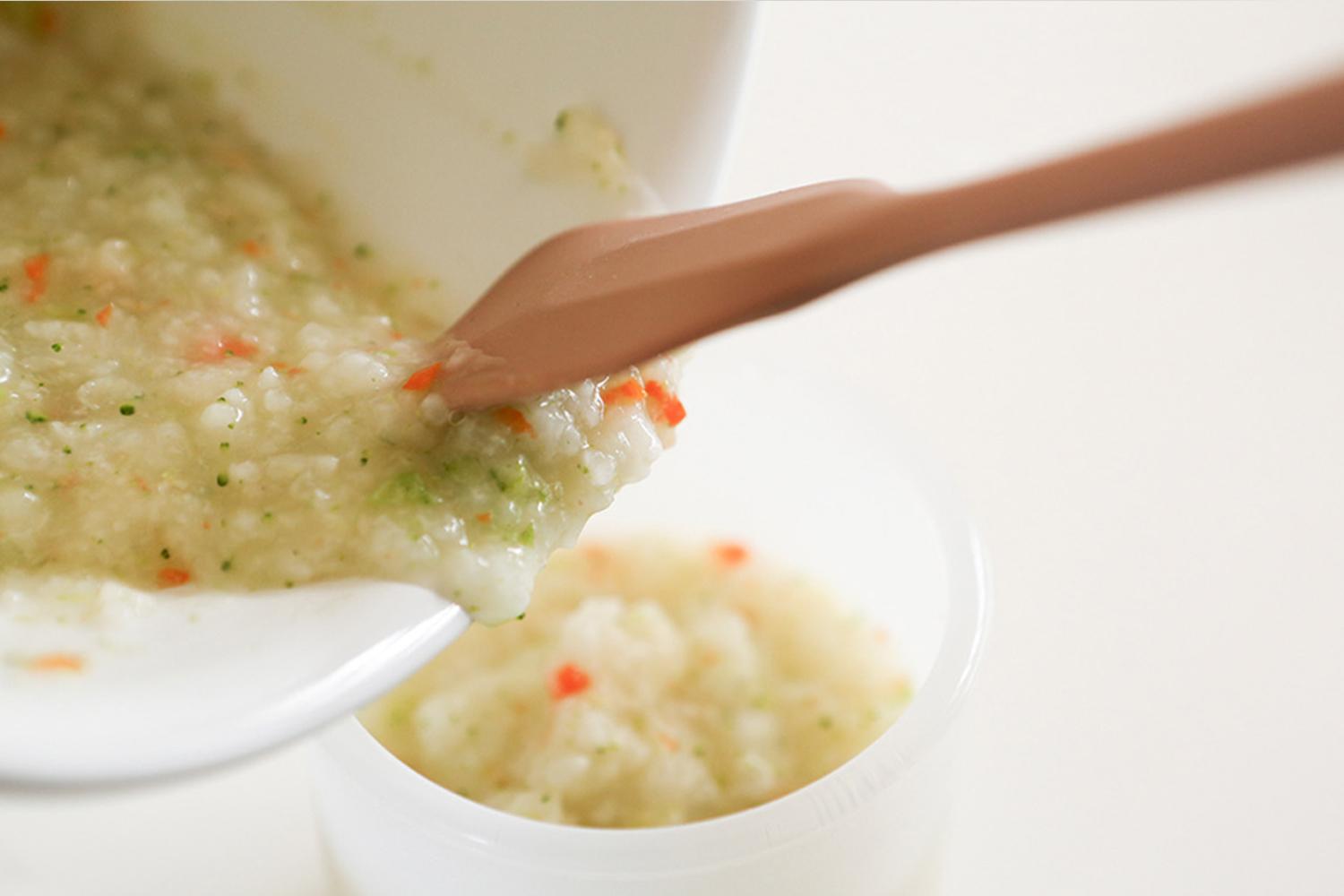 These BPA Free silicone cooking utensils will not scrape the coating on your pots and pans. Since they are soft, and free of harmful substances, you can use them to feed children and babies.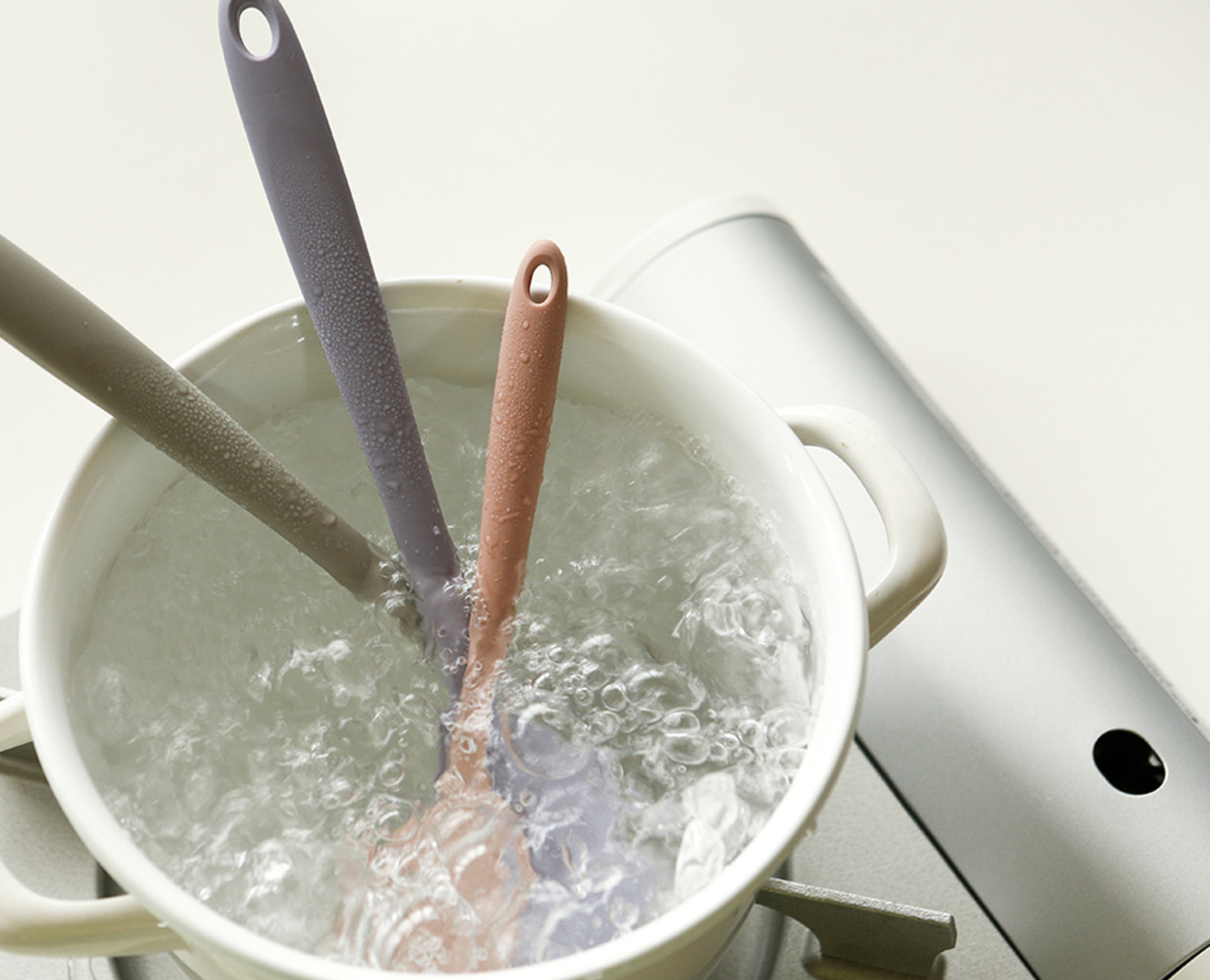 Also, these cooking utensils can withstand a wide range of temperatures from -40°C to 250°C. You can clean them easily by soaking in boiling water.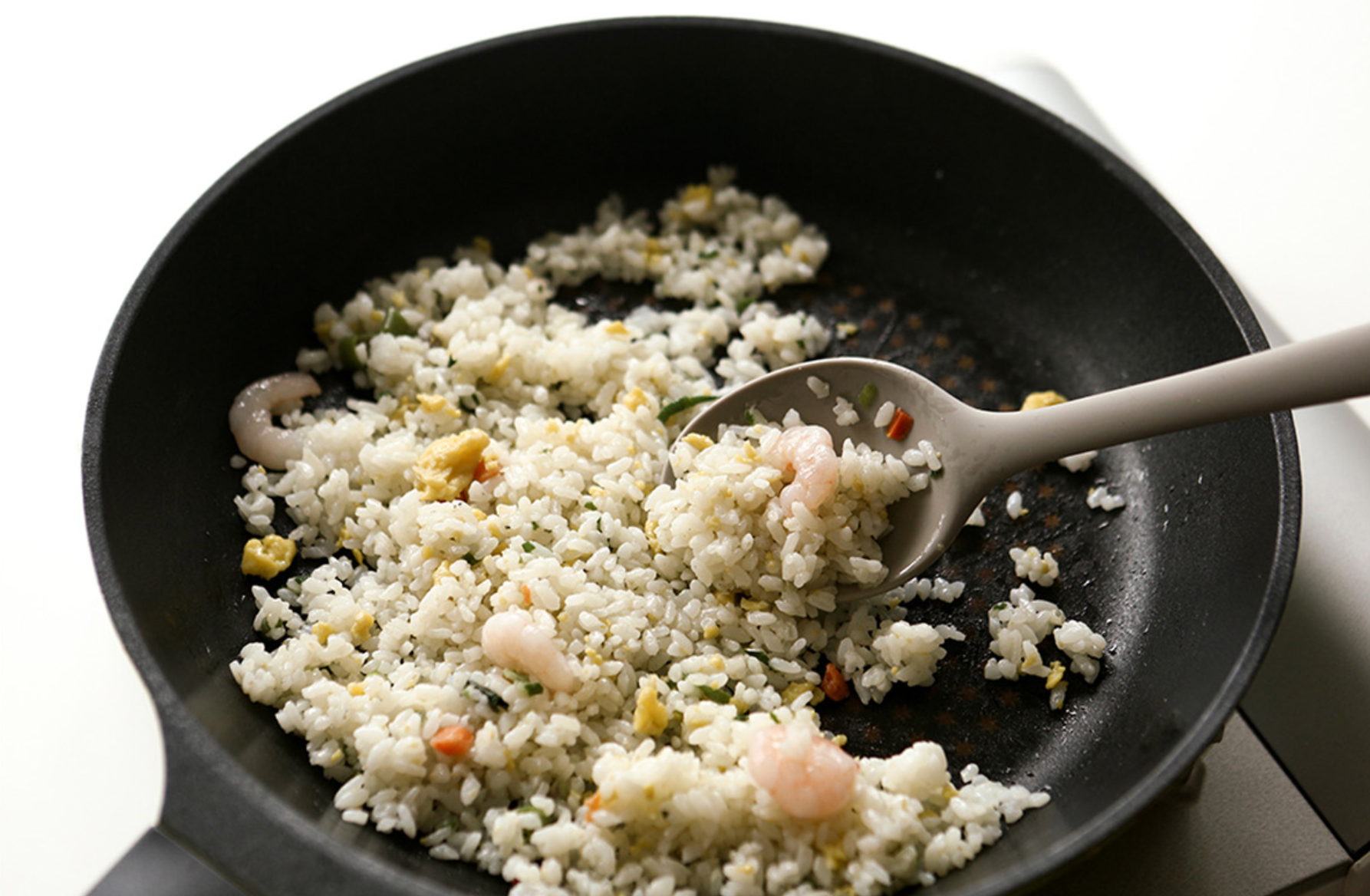 If you are worried about proper hygiene with wooden utensils, or tired of metal cooking utensils scratching your pots and pans, we recommend 55 Brand's Bonbon Silicone Cooking Utensils.
The designs are neat and cute, and their usages are versatile!
---
BONBON SILICONE STEAMER
봉봉 실리콘 찜기

Brand: 55 BRAND (55브랜드)
Price: ₩12,900
(Approx. 11.67 USD)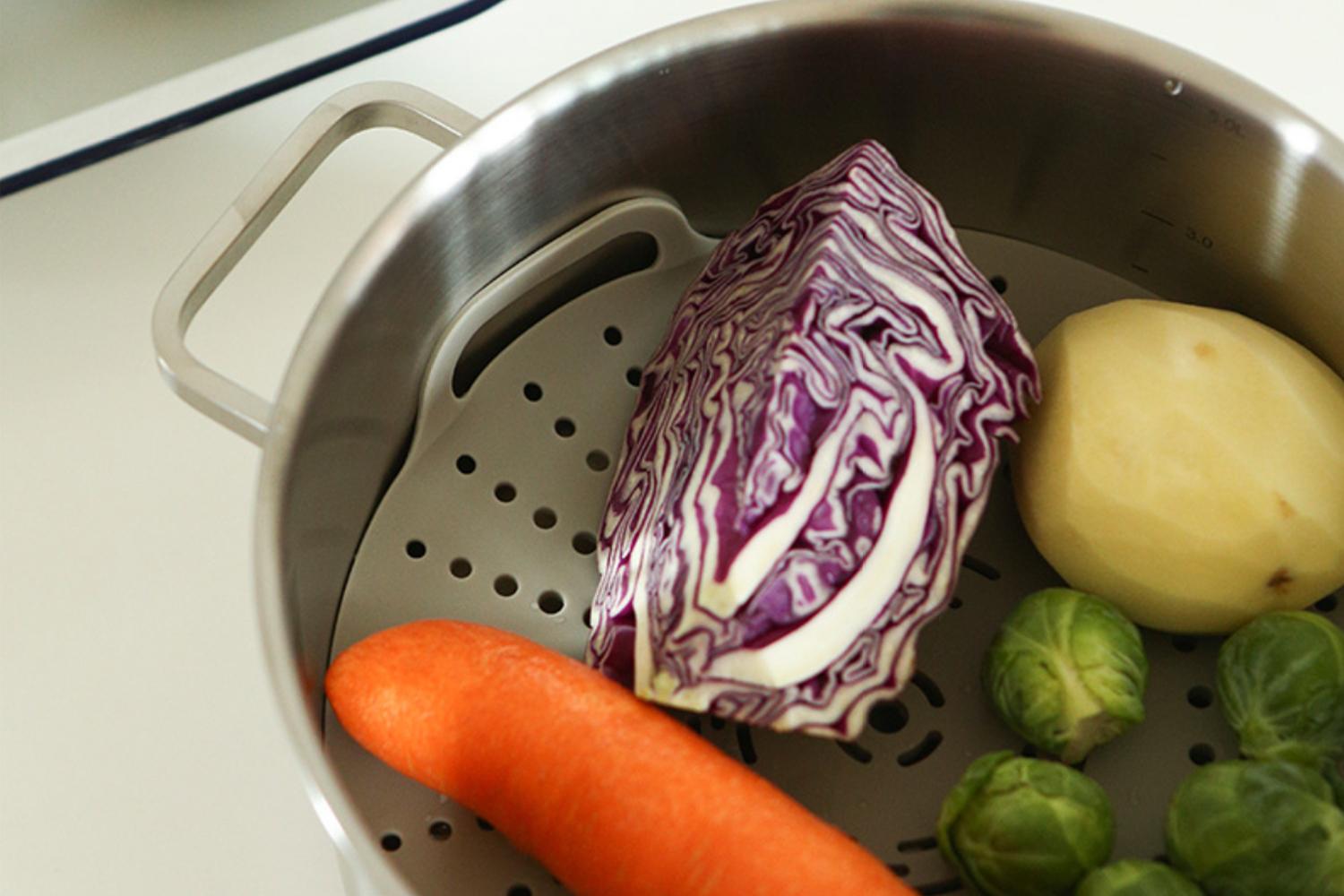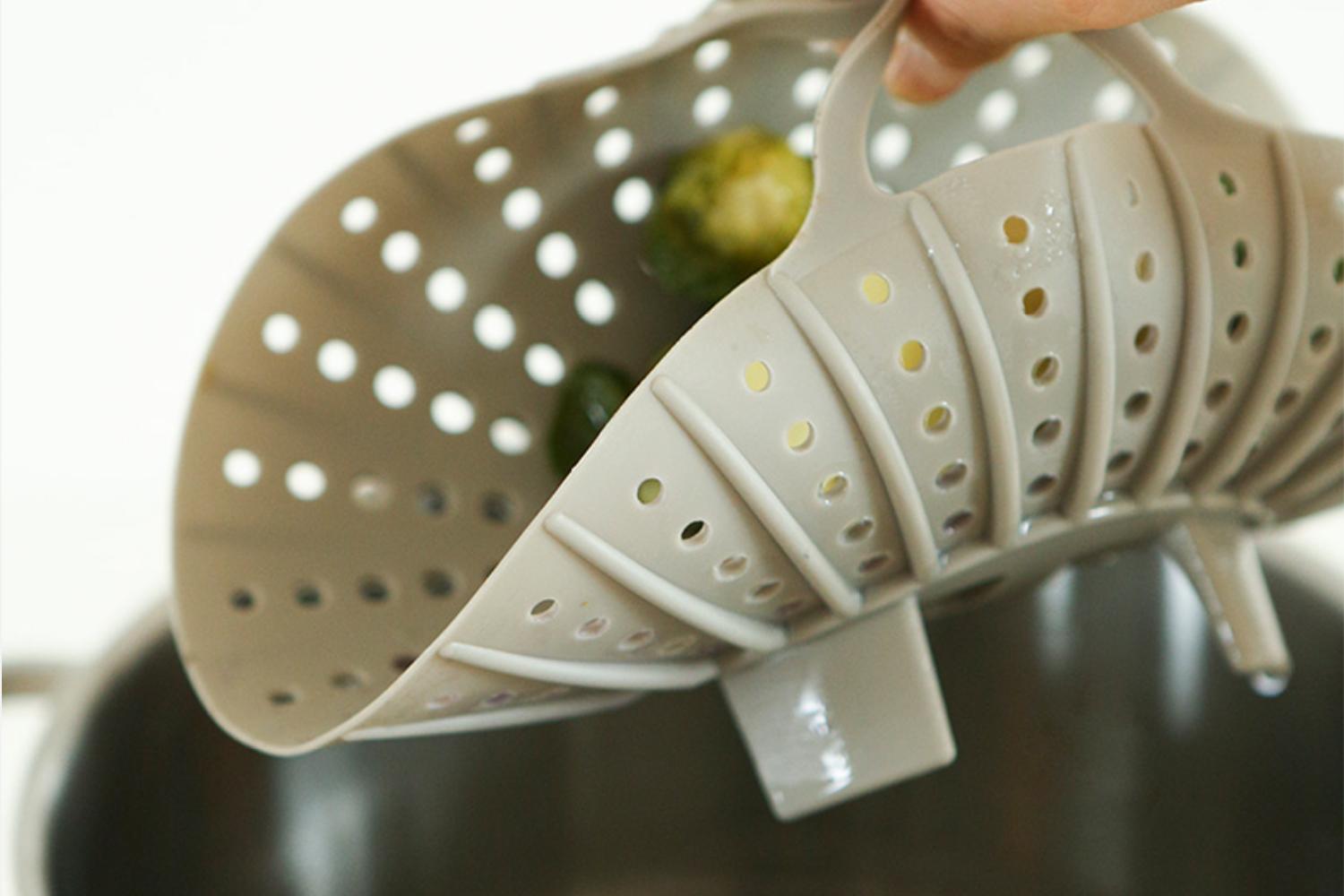 Along with the aforementioned Bonbon Silicone Cooking Utensils, the Bonbon Silicone Steamer has raving reviews from local users!
The Bonbon Silicone Steamer is handy for steaming vegetables like potatoes and broccoli, or cooking frozen dumplings in boiling water or the microwave.
It is also easy to clean, you can just soak it in boiling water.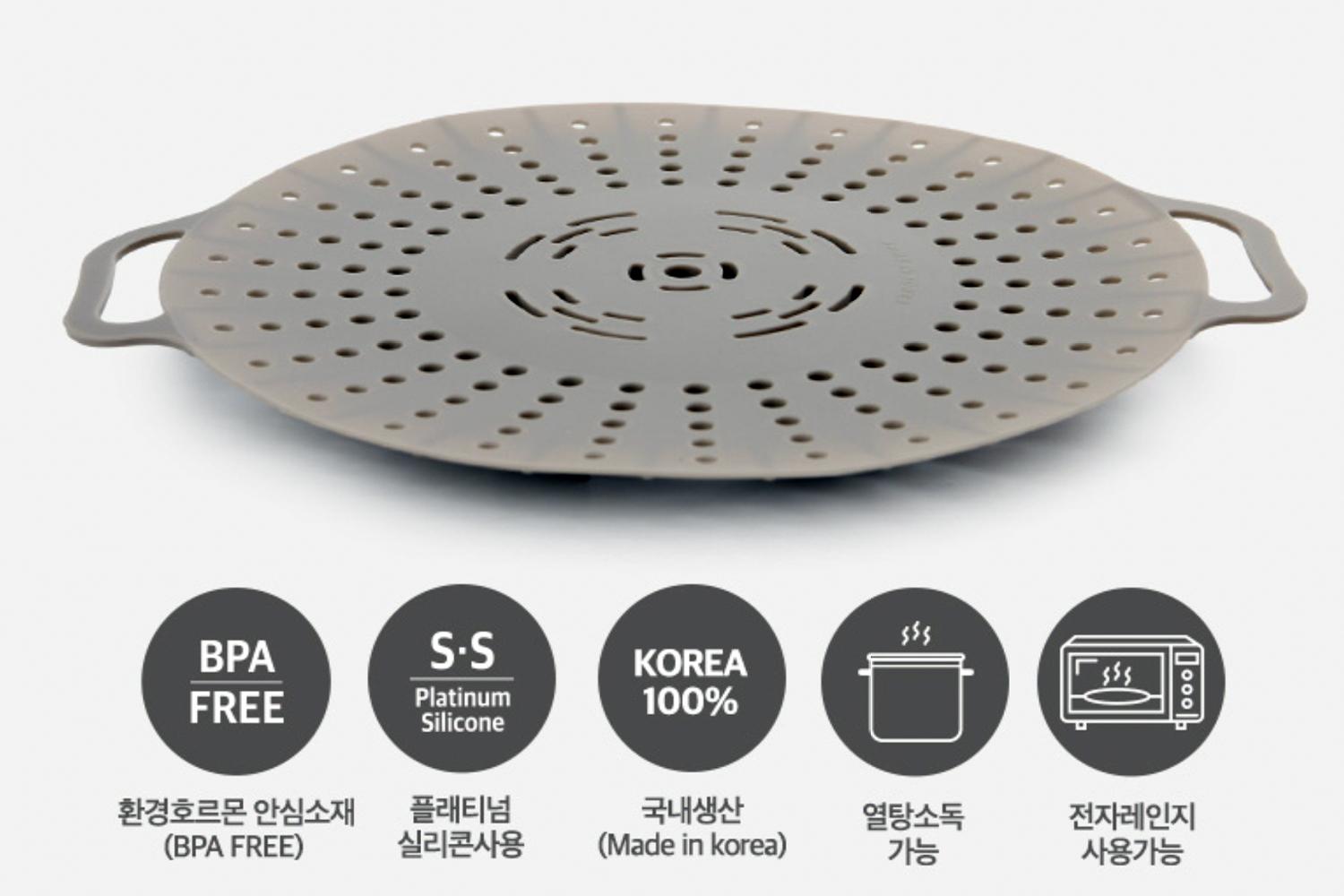 It is made with 100% non-toxic silicone so it is safe to microwave or leave in boiling water. Also, since silicone is a poor conductor of heat, it won't burn you if you touch it after heating.
If you don't like metal steamers since they get hot and rust, these silicone steamers may be for you!
---
SODAM COOKWARE SET
소담 쿡웨어 세트

Brand: Modori (모도리)
Price: ₩220,000
(Approx. 198.98 USD)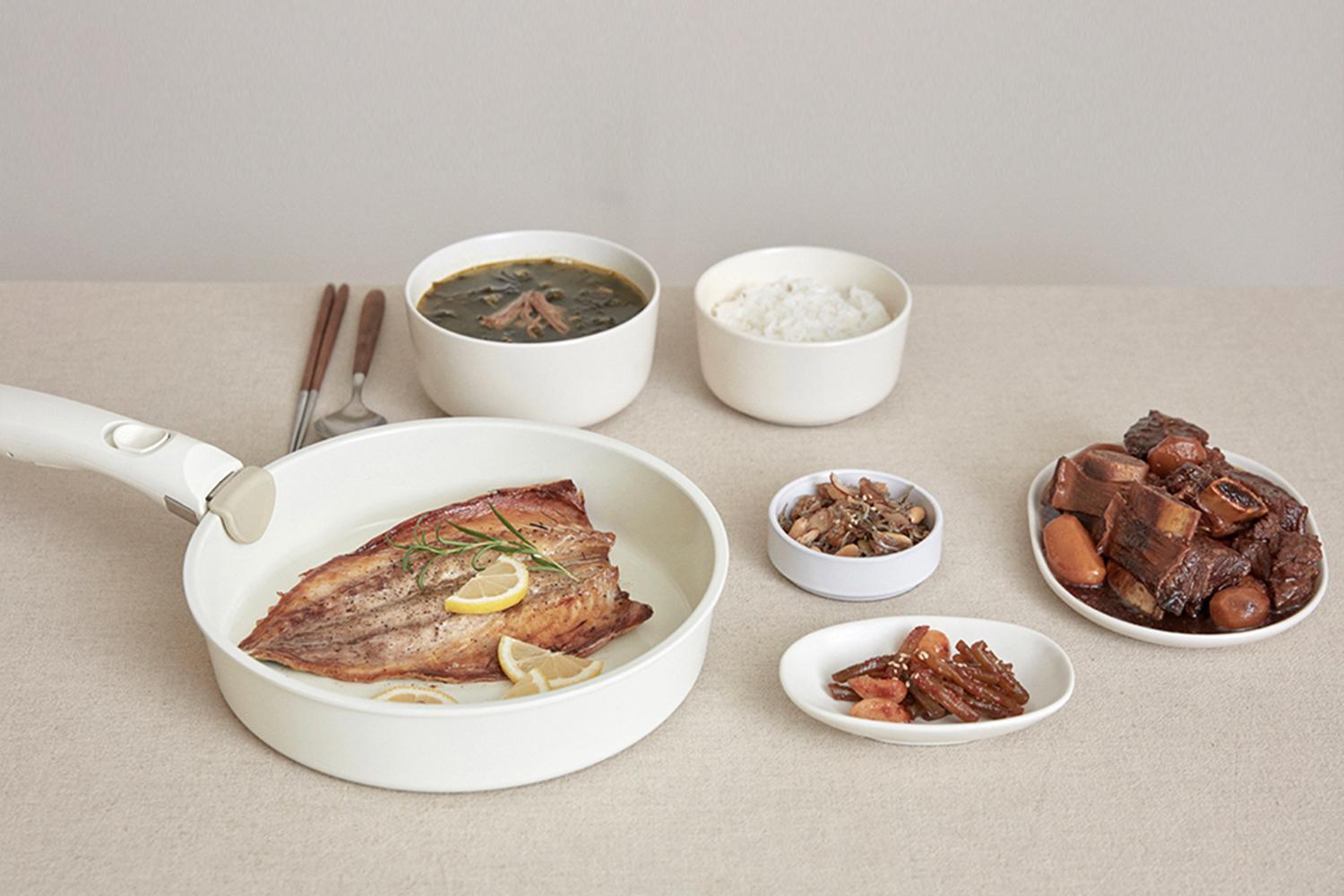 Modori's products are not flashy, but the company's aim for their products is to preserve natural flavors of the ingredients.
The Sodam Cookware Set is comprised of two sizes of pots (18cm with multi-purpose lid and 22cm), as well as one 24cm frying pan.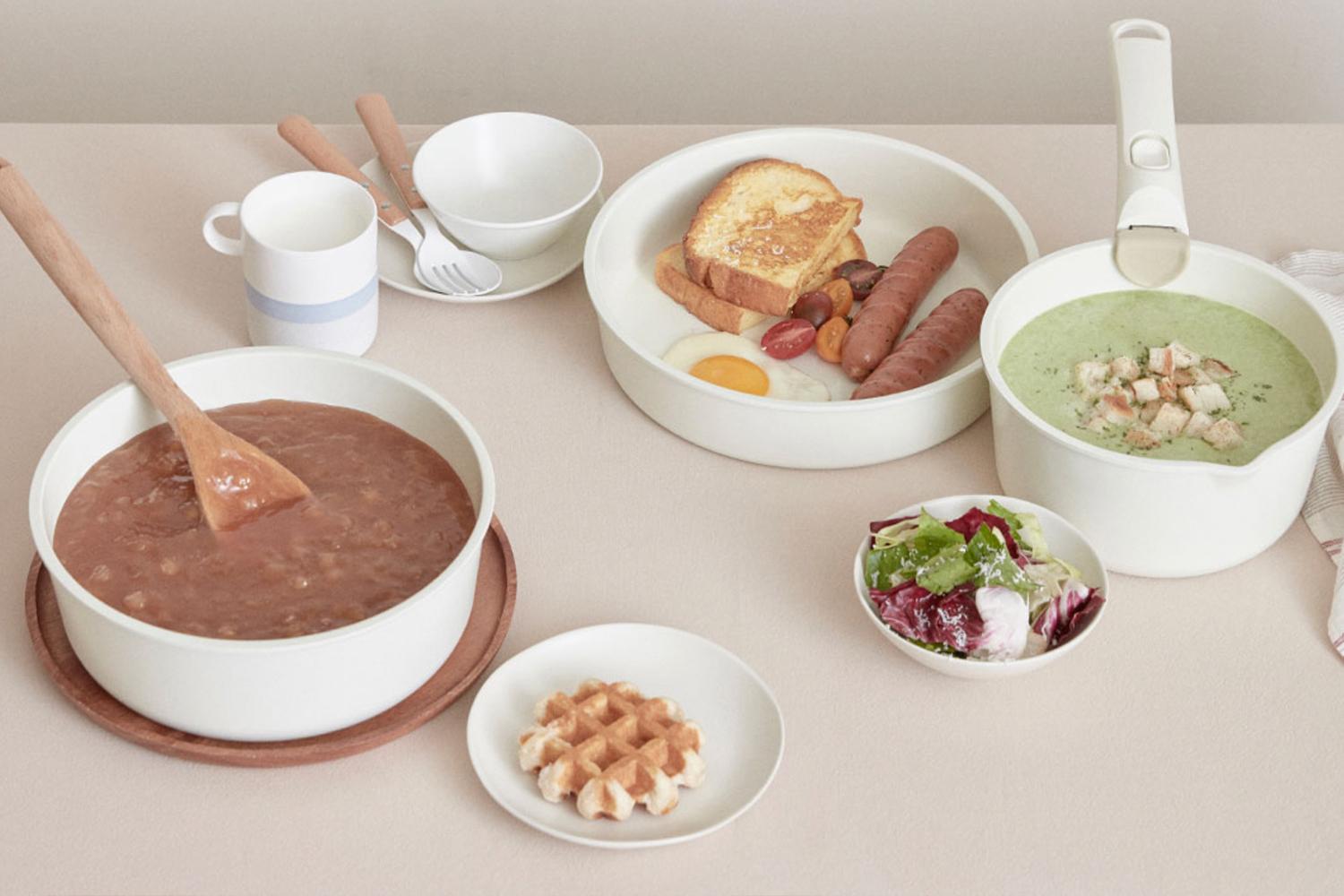 The practical design, and simple colors, will suit any kitchen.
These products are made with sand-derived materials like silicone and aluminum so they are safe and durable.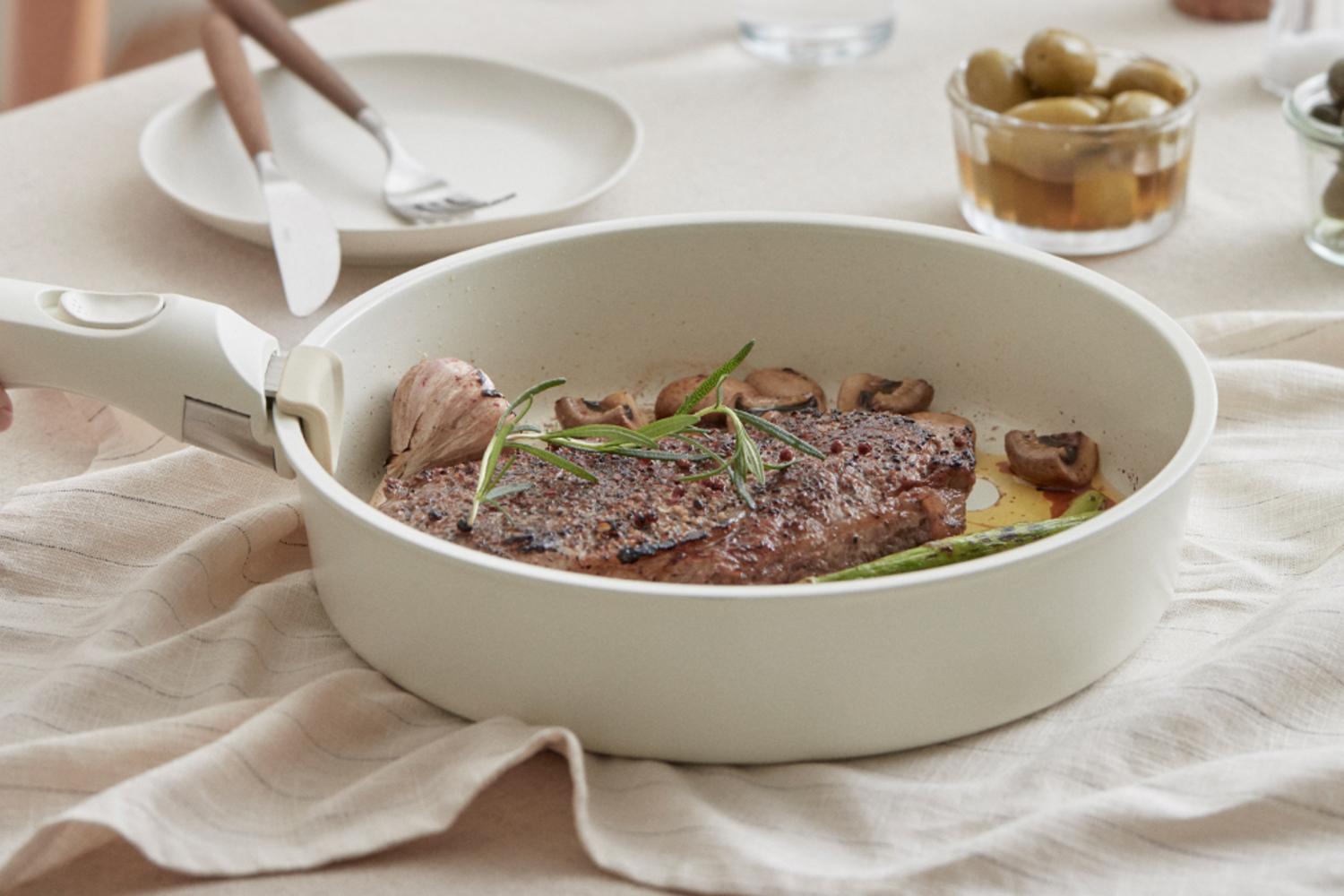 A great advantage of the Sodam Cookware Set is that the handle is removable! This makes it easy to go from stovetop to table. There is no hassle of additional plating, all you'd have to do is remove the handle.
The removable handle makes storing these pots and pans more convenient, and decreases the likelihood of bumping into a handle and getting hurt.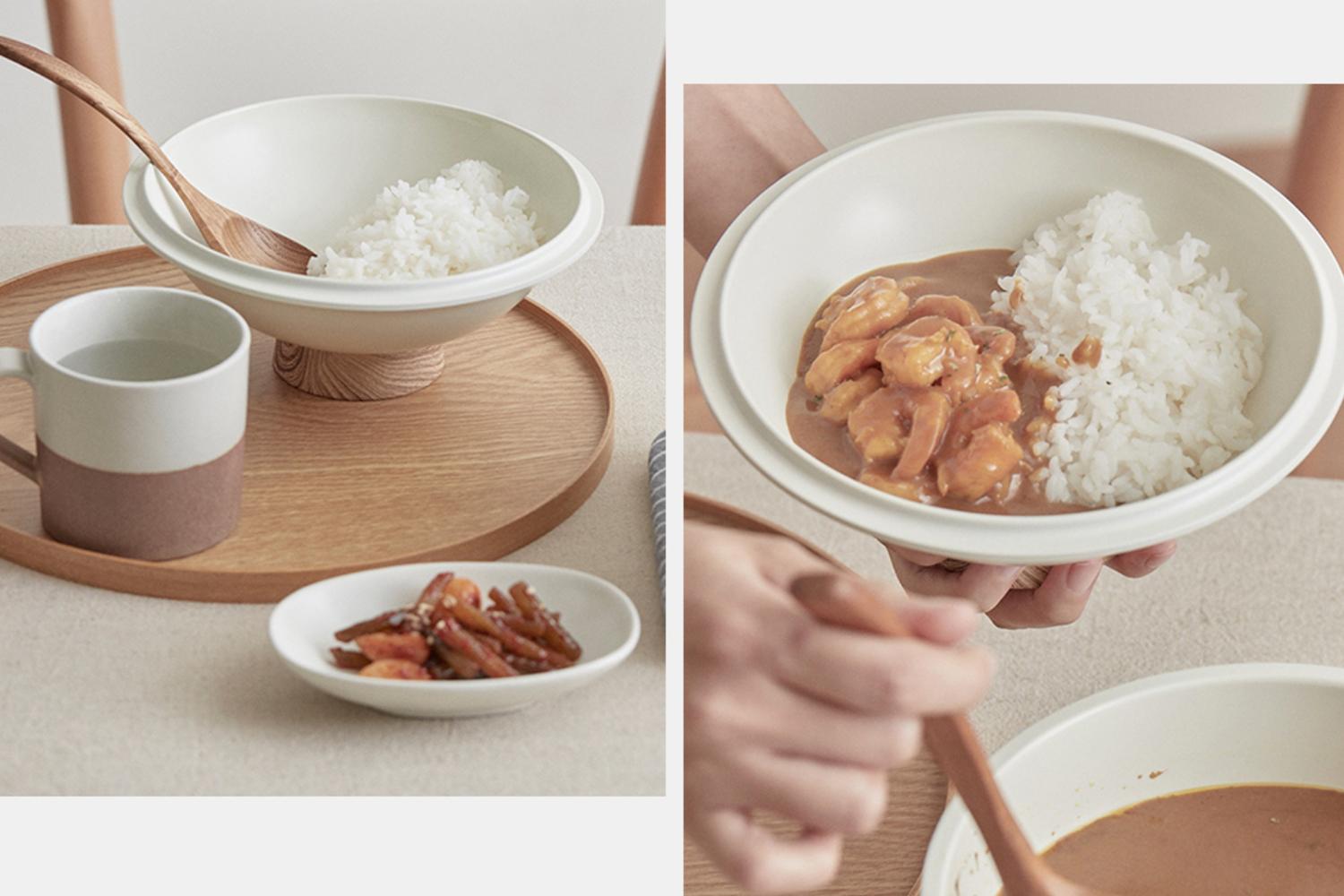 ---
MONO LUNCH BOX


MONO 런치 박스

Brand: PN Poongnyun (PN풍년)
Price: ₩65,000
(Approx. 58.79 USD)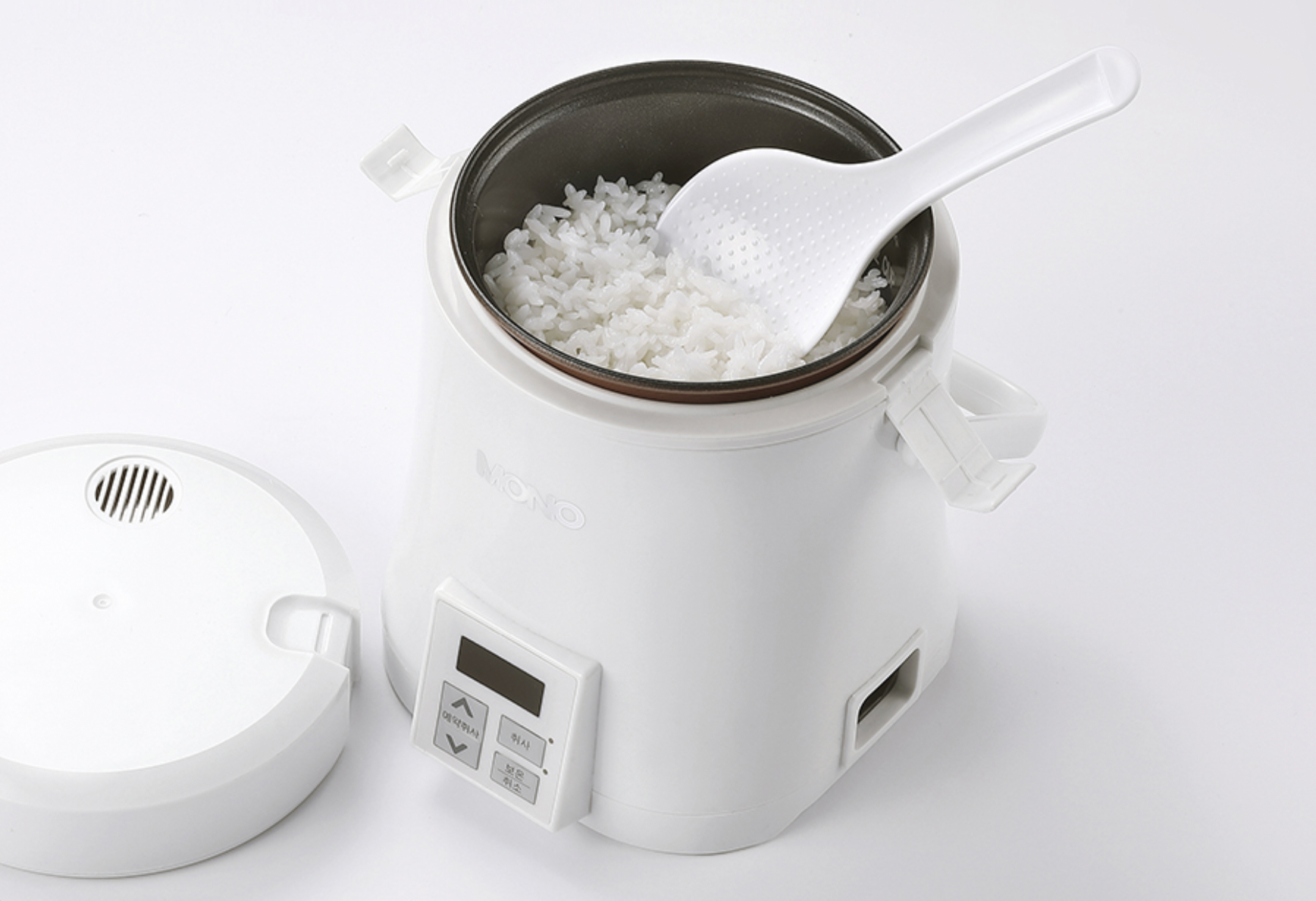 PN Poongnyun is a Korean brand that was established in 1954, and known for producing high-quality pressure cookers.
MONO Lunch Box is a pressure cooker for rice. Its capacity is 0.36L(approx. 2 servings) to allow for quick cooking.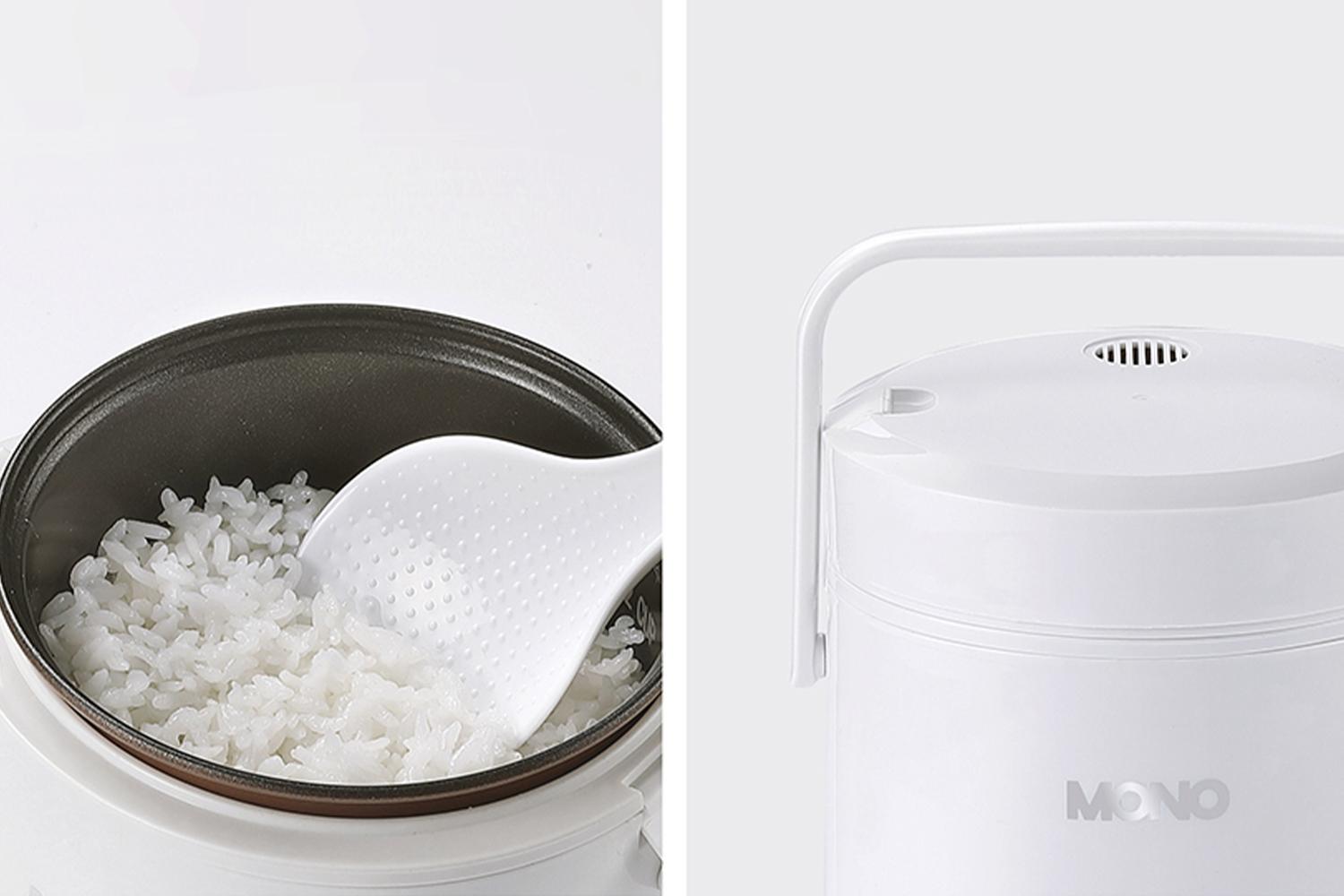 This product has other advantages besides the small cooking portions.
The main advantage is that this rice cooker is portable. You can cook rice anytime, anywhere, whether it is at work, home, camp site, etc!
It is small, light-weight, and all you have to do is press one button 30-40 minutes before a meal. The Mono Lunch Box makes a freshly cooked meal convenient.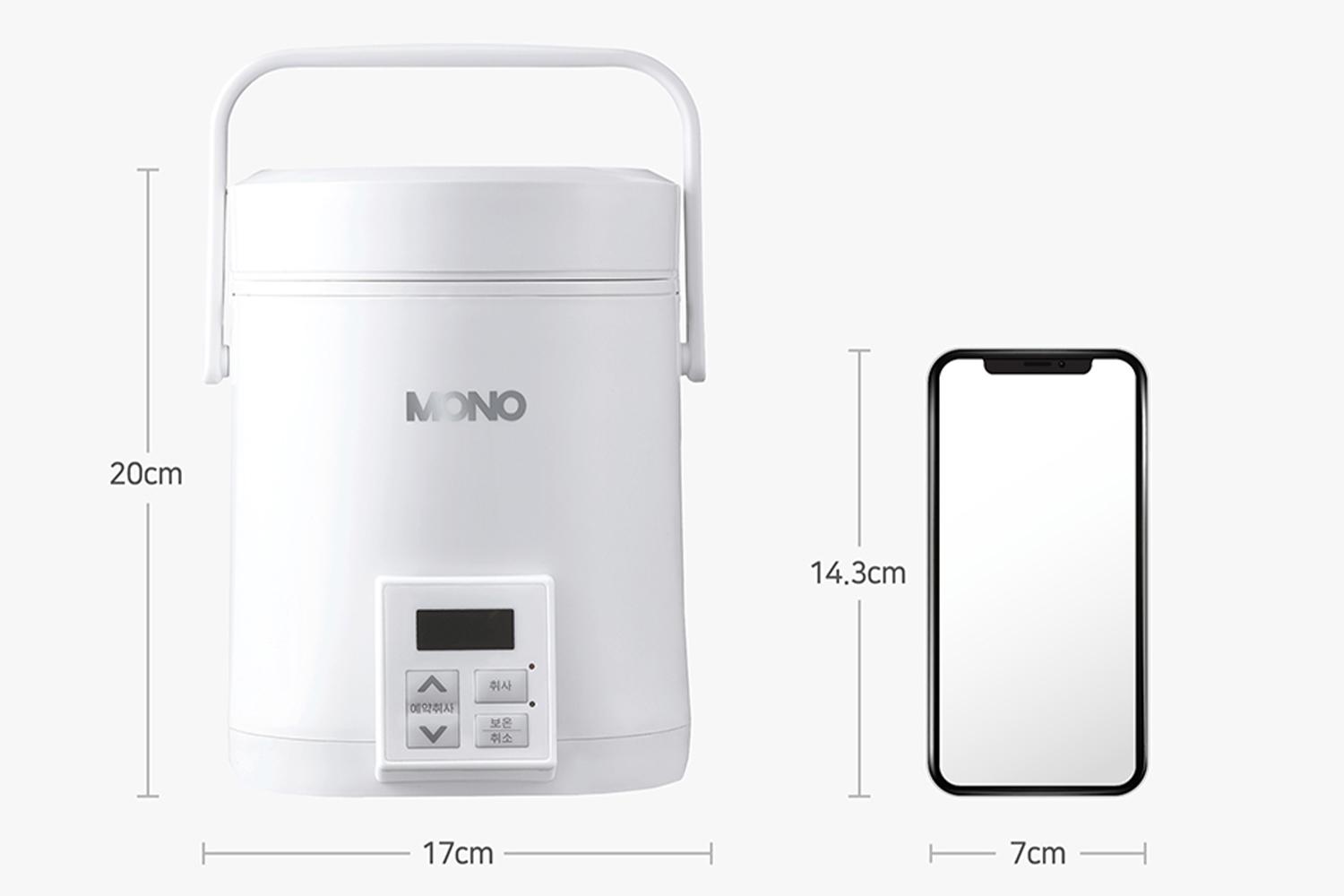 Also, it automatically switches to a warming mode after cooking. It can stay in this warming mode for up to five hours.
The inner pot and lid separate from the main body which makes cleaning easy.
If you are tired of constantly relying on frozen, or instant meals, you may want to check out this product!
---
WIDE BLOOM DISH RACK




와이드 블룸 식기건조대

Brand: Hanssem (한샘)
Price: ₩79,900
(Approx. 72.27 USD)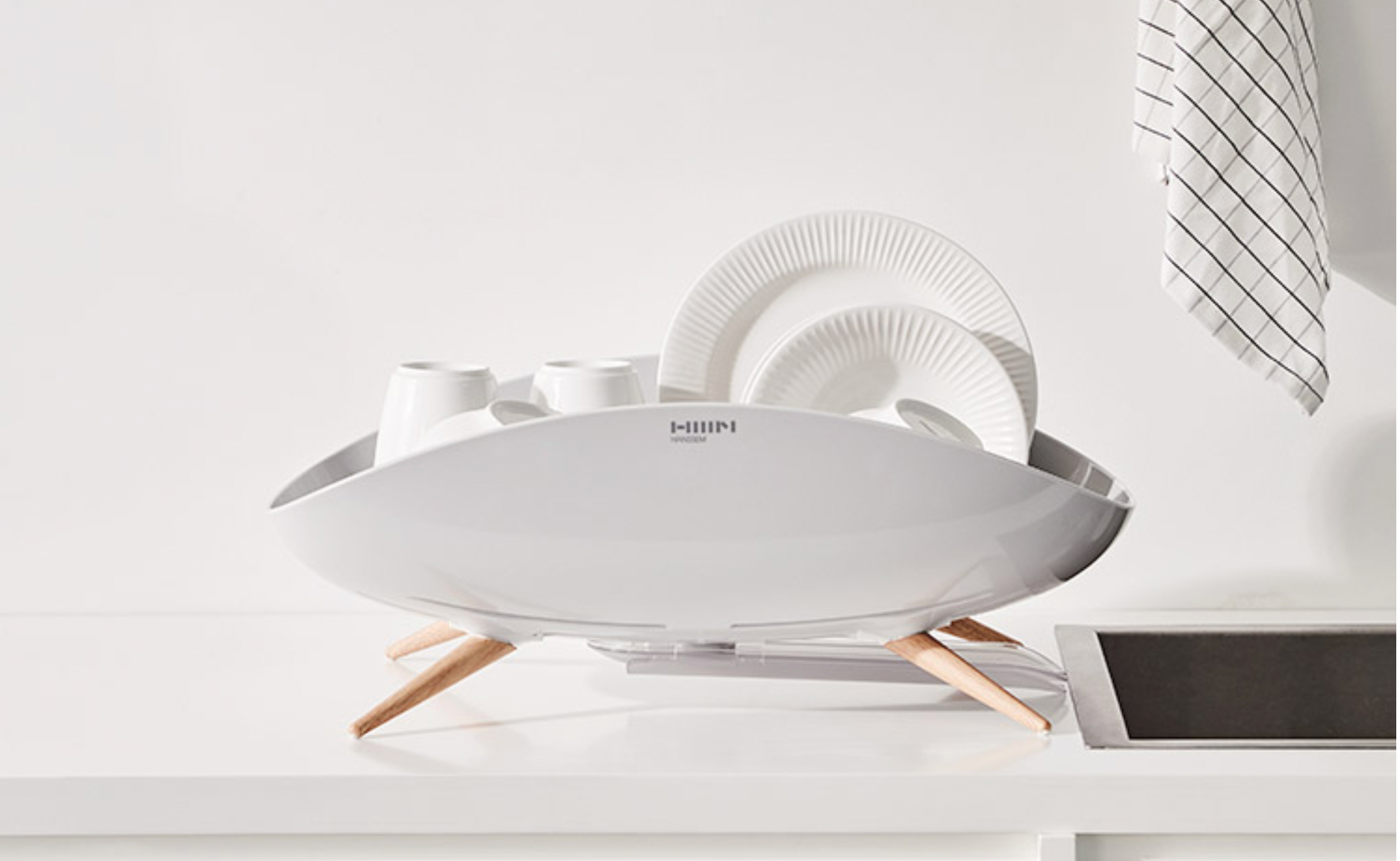 Hanssem is a beloved Korean furniture company. They produced the Wide Bloom Dish Rack.
There are two colors available, light gray and pink!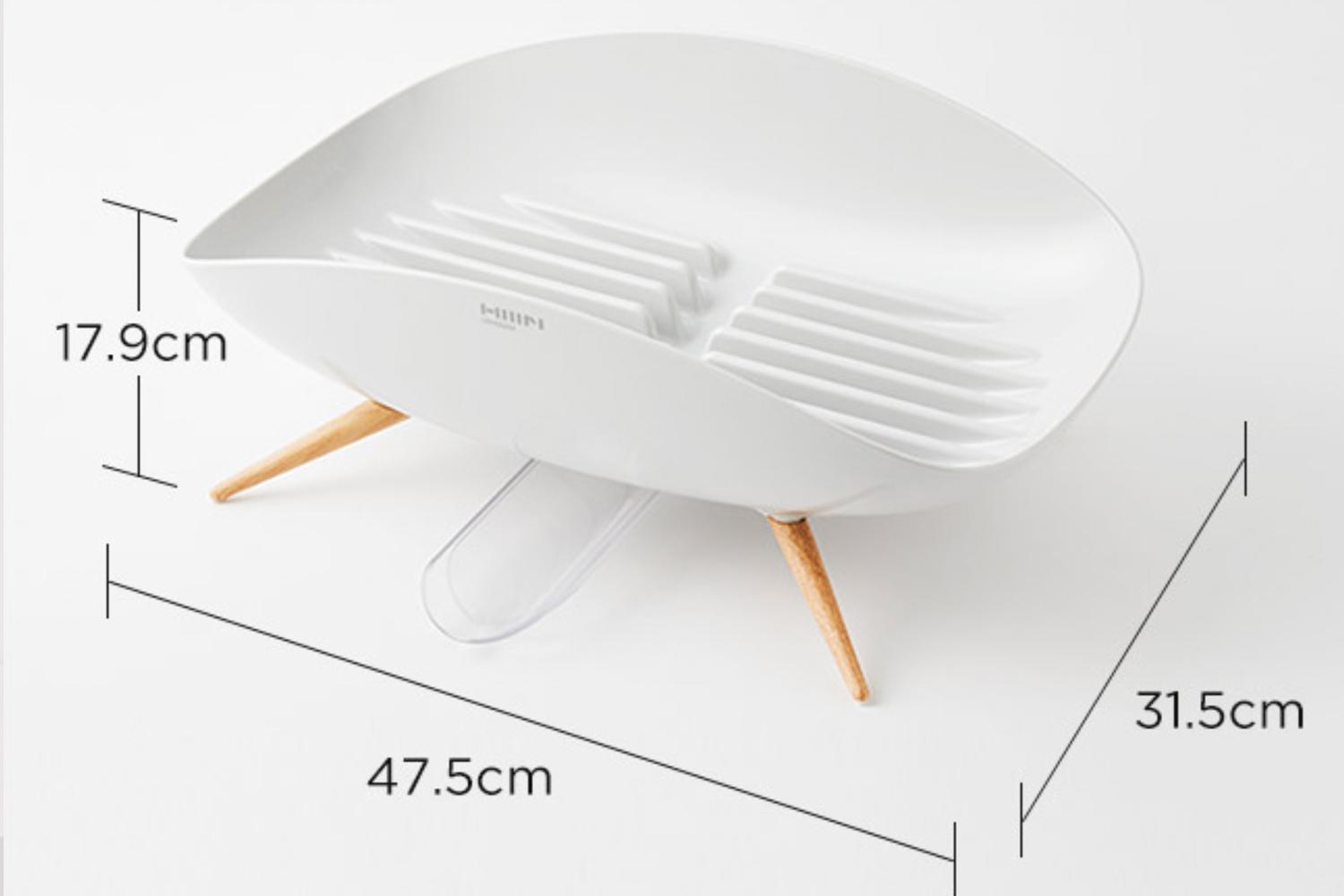 Unlike most other dish racks, the Wide Bloom Dish Rack has an elegant and chic design. The main body is curved and raised with wooden legs.
The curved design allows for water to drain easily and quickly.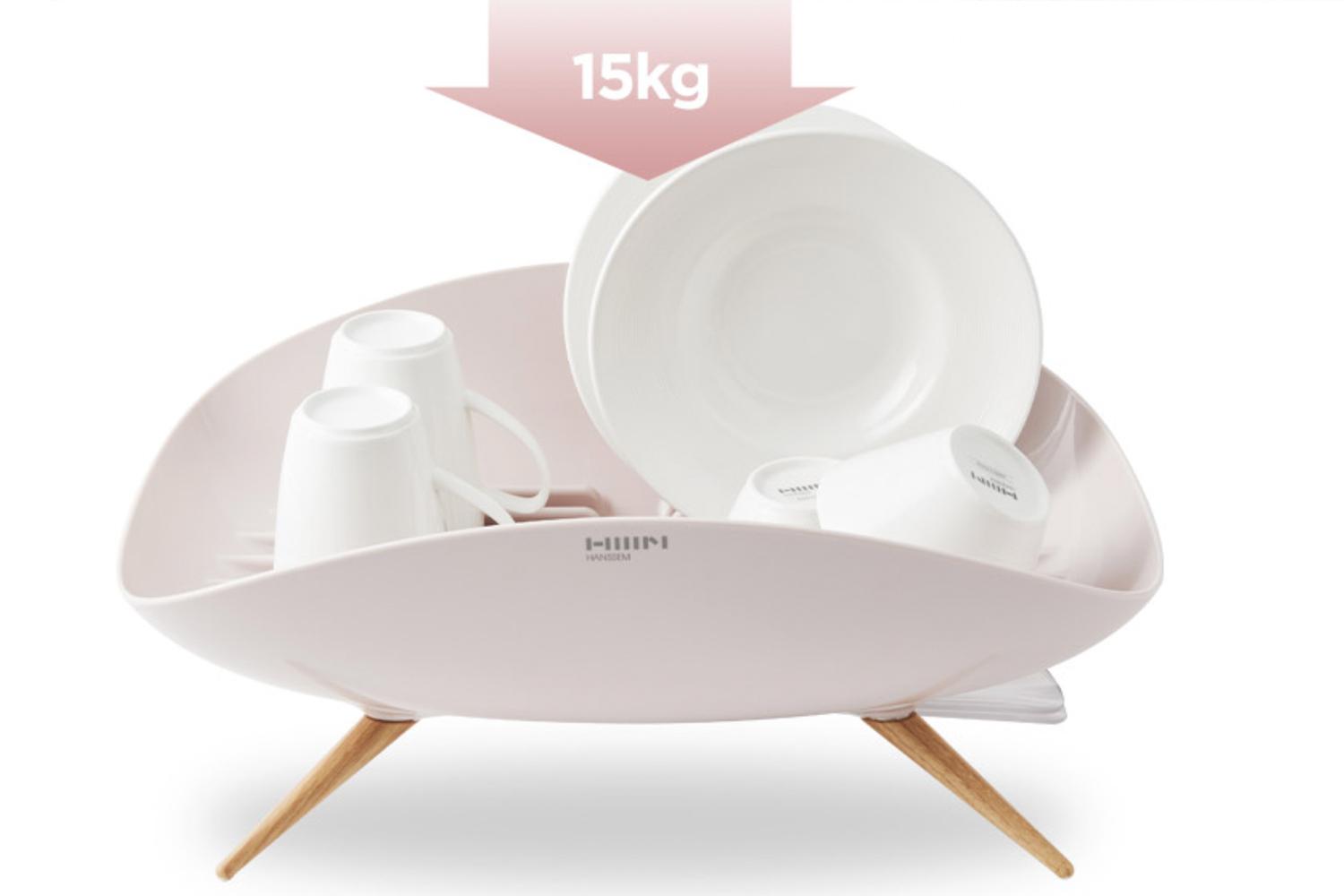 This dish rack is sturdier than it looks, it can withstand weight up to 15kg! There is also plenty of storage space.
Since the rack is raised with wooden pegs, it takes up less space on the kitchen counter.
---
KWANGJUYO BELL CUP




광주요 소리잔

Brand: KwangJuYo (광주요)
Price Range: Each ₩15,000-₩30,000
(Approx. 13.57 USD-27.13 USD)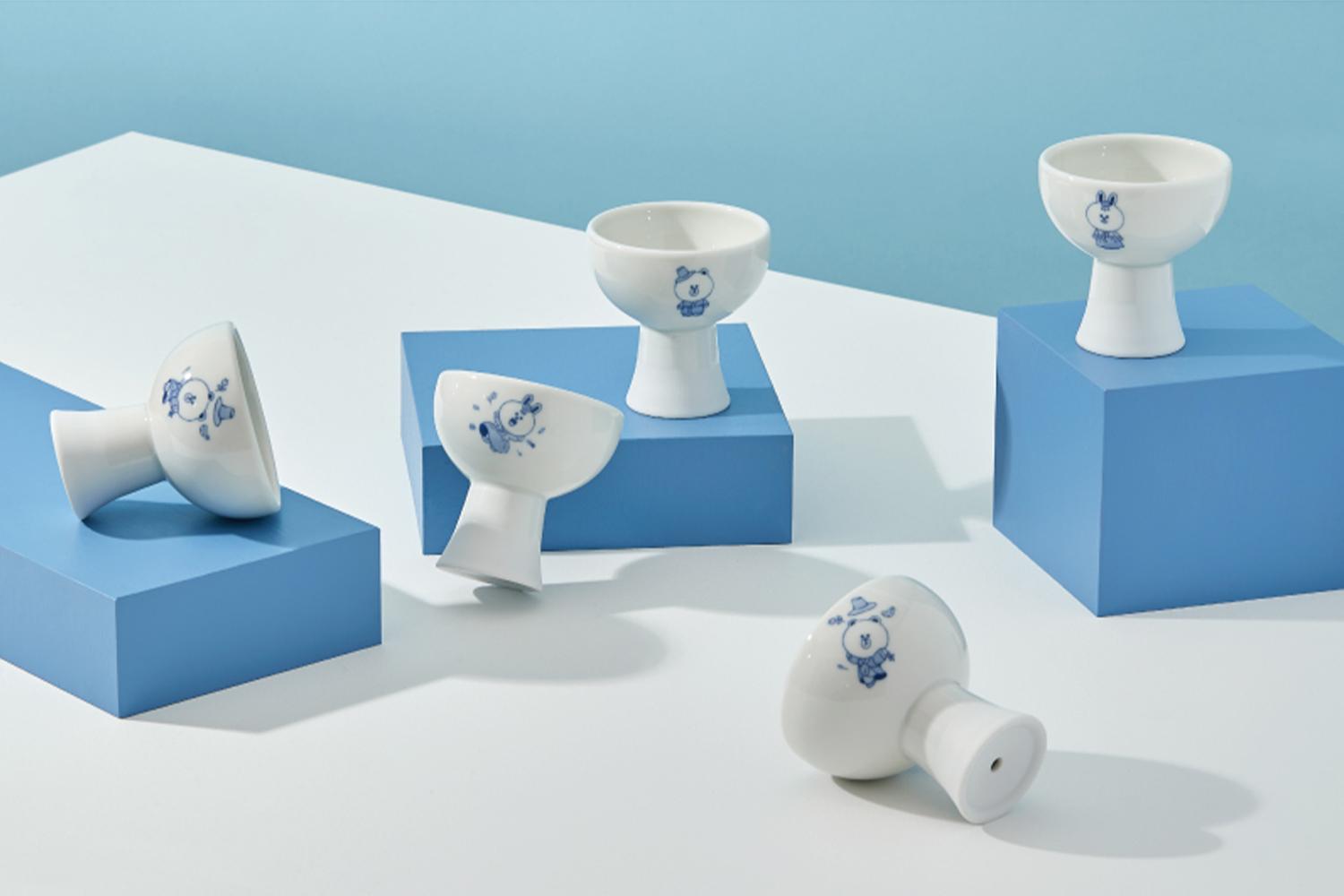 KwangJuYo is a brand established in 1963 that has adapted traditional pottery making styles of "Gwanju Guanyo" from the Joseon dynasty.
Their most popular item is the Bell Cup (소리잔).
The Bell Cup gets its name because of the beautiful sound that is produced from beads hitting the clay when the cup is shaken.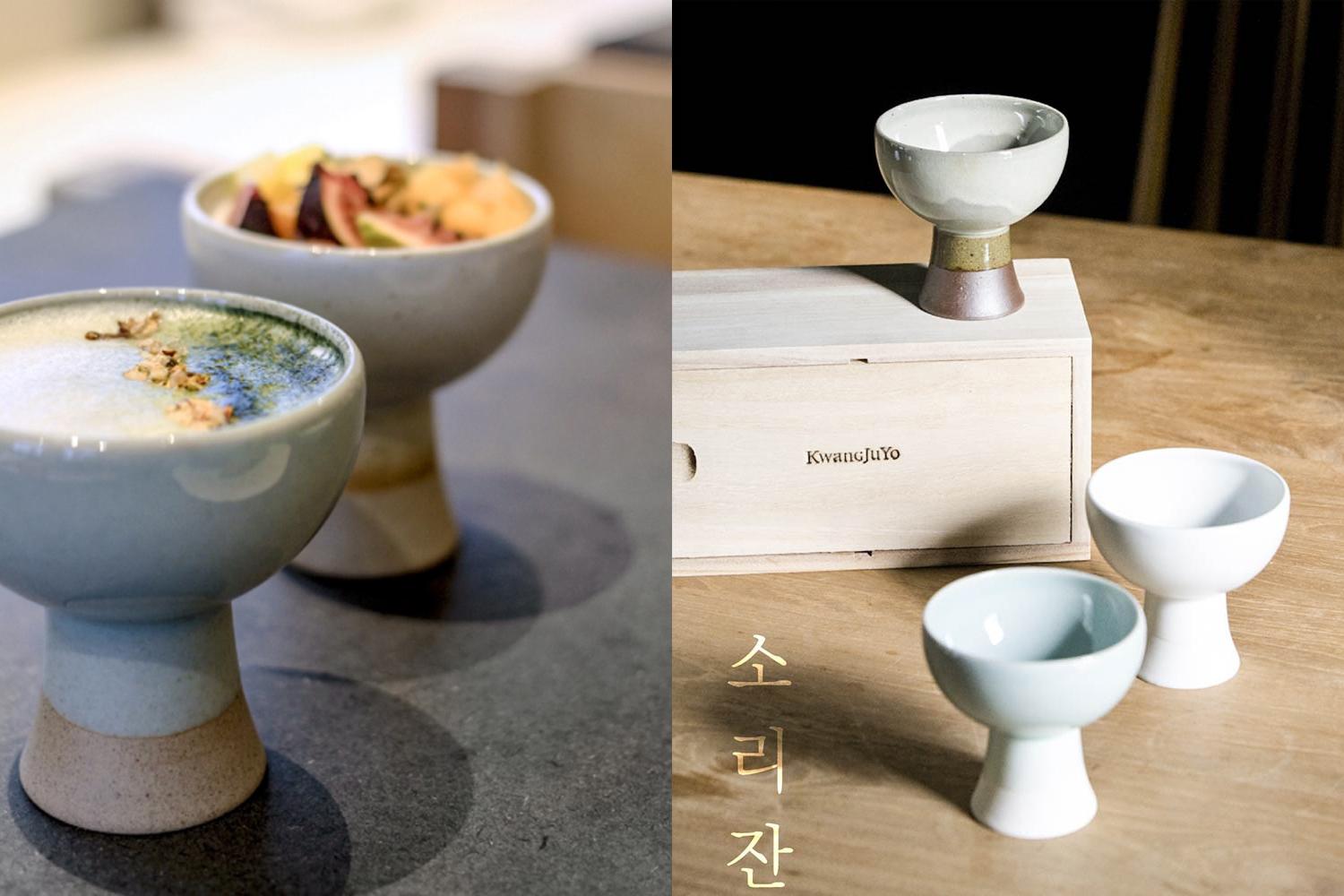 These cups are perfect for making toasts with loved ones!
Not only are these cups good for drinks, but you can use them as dessert bowls or sauce bowls.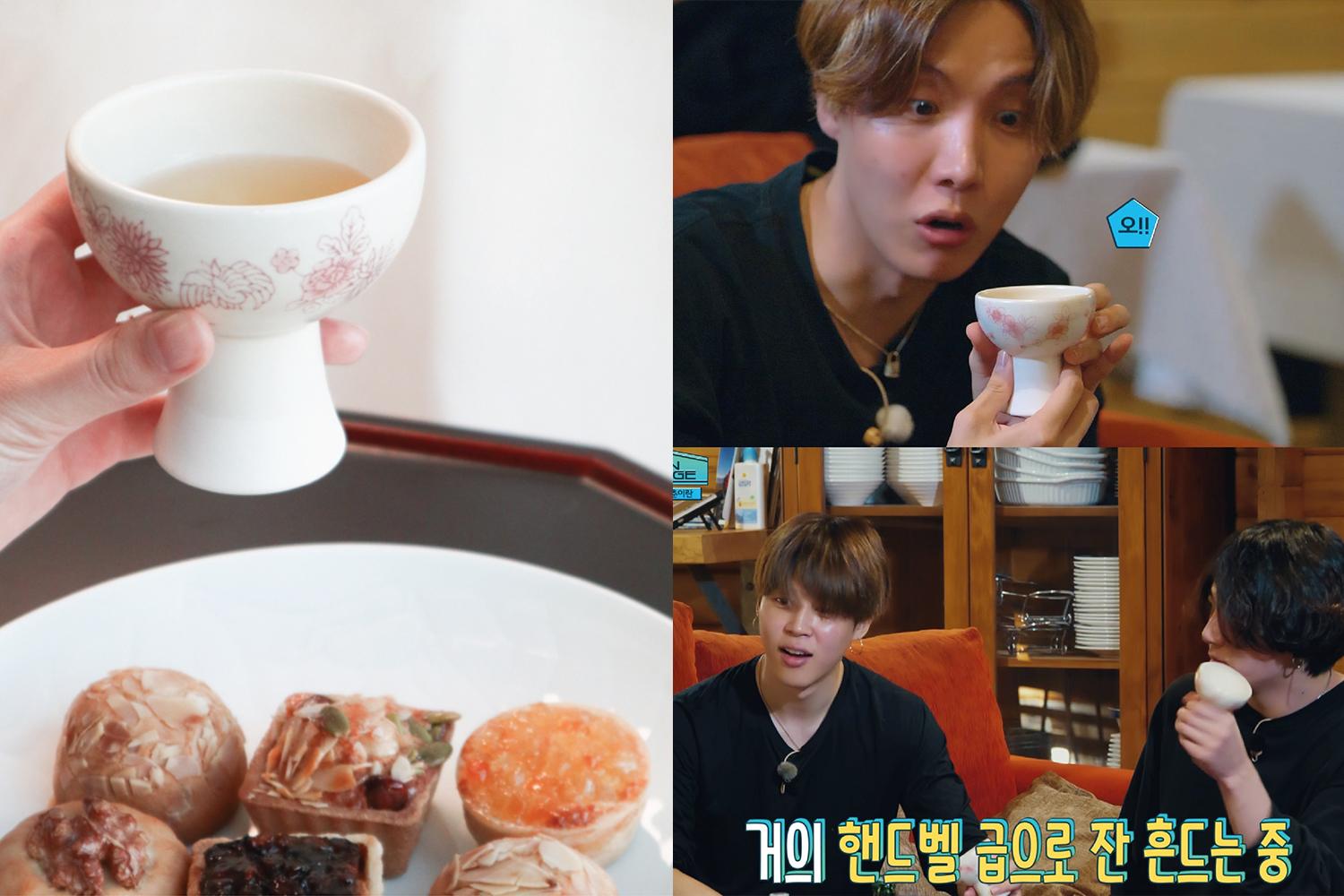 Even members of BTS were infatuated by these Bell Cups!
J-Hope and Jimin immediately fell in love with these Bell Cups, and Jungkook used one like a handbell.
---
All of the kitchenware products in this blog are well loved, and commonly used by Koreans.
You can keep an eye out for these products on our Creatrip online shop and get them shipped to your country, to your doorstep!