How To Rent Electric Scooters In South Korea
Tired Of Walking? Let's Try E-Scooters! All You Need To Know When Renting An E-Scooter in South Korea!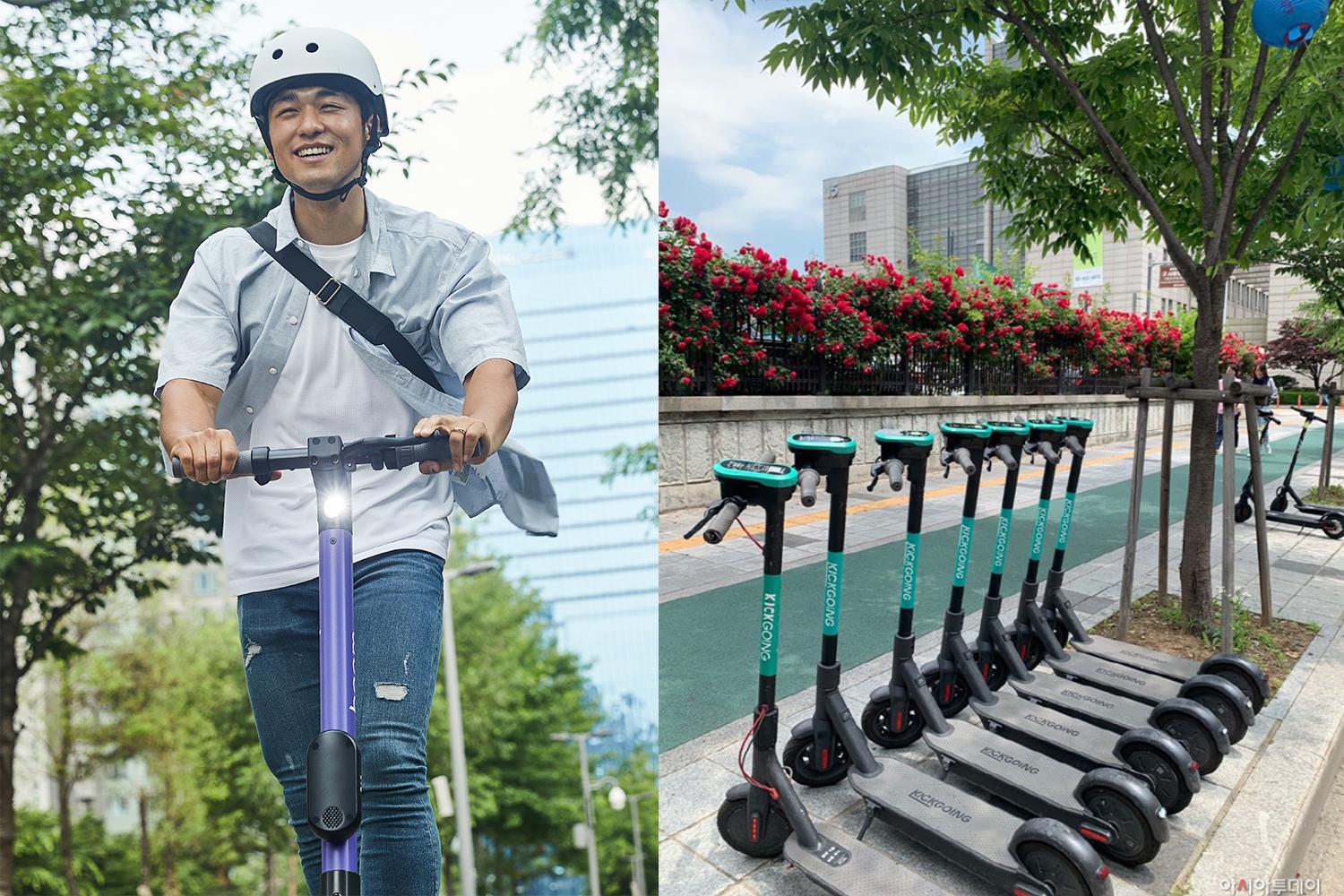 While traveling, we have all been in situations where our destination is a bit far to walk, but too close to justify going by public transportation.
Faced by this dilemma, renting an electric scooter parked on the side of the road could be the perfect solution!
After being introduced to South Korea in 2018, shared e-scooters can now be found in downtown areas of major cities such as Seoul, Busan, and Daegu.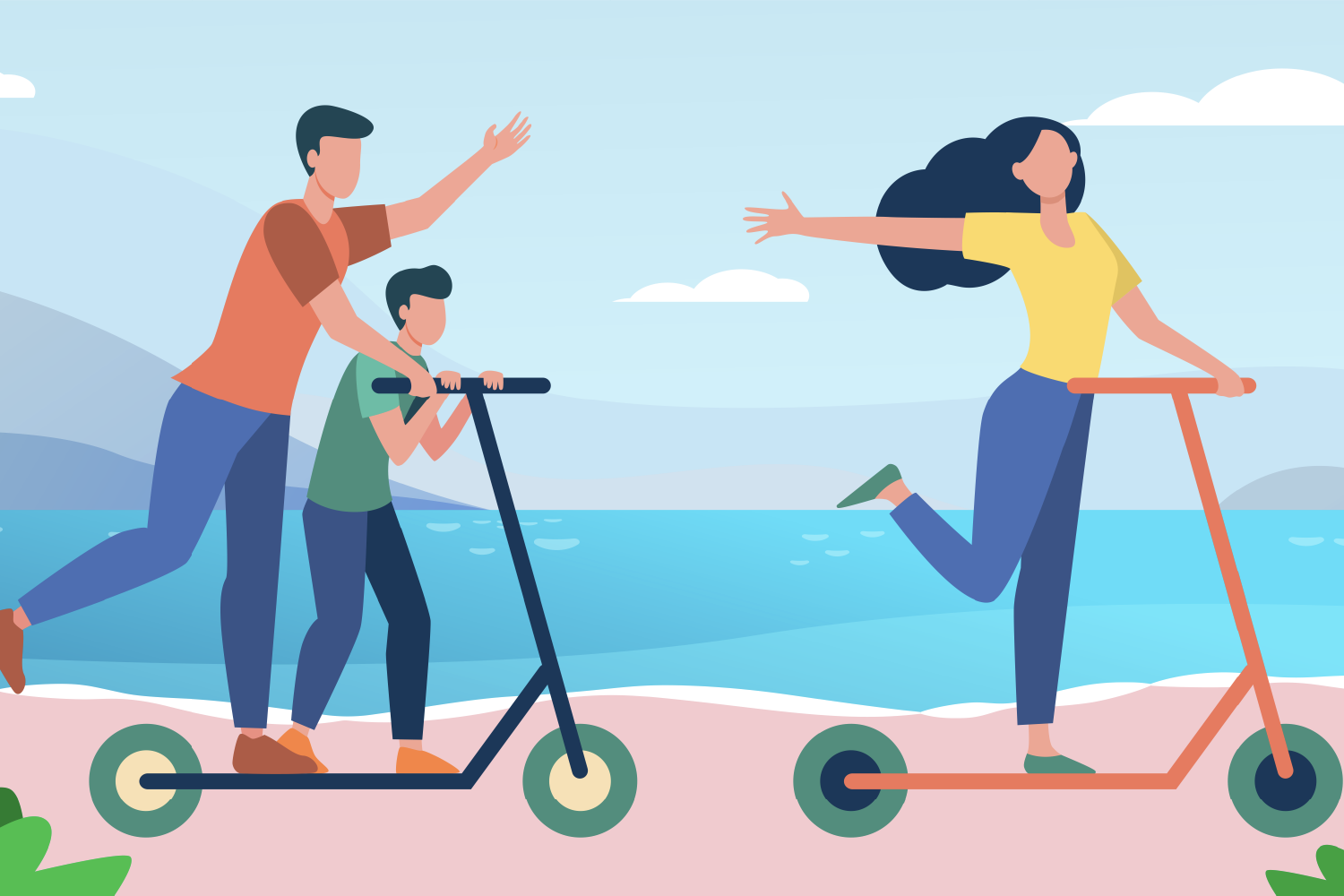 It's a convenient and efficient way of getting around. However, e-scooters have also caused controversy. Several accidents have occured because of users who drive recklessly on roads and sidewalks.
So today, we will let you know all you need to know about e-scooter services in South Korea, including safety measures and reviews from our editor!
---
Rules You Must Know Before Renting E-Scooters

Since electric scooters have only recently been introduced as a means of transportation in South Korea, safety rules and laws have not been fully established yet.
Although there may be some slight changes in the future, for everyone's safety, you should always observe the following rules.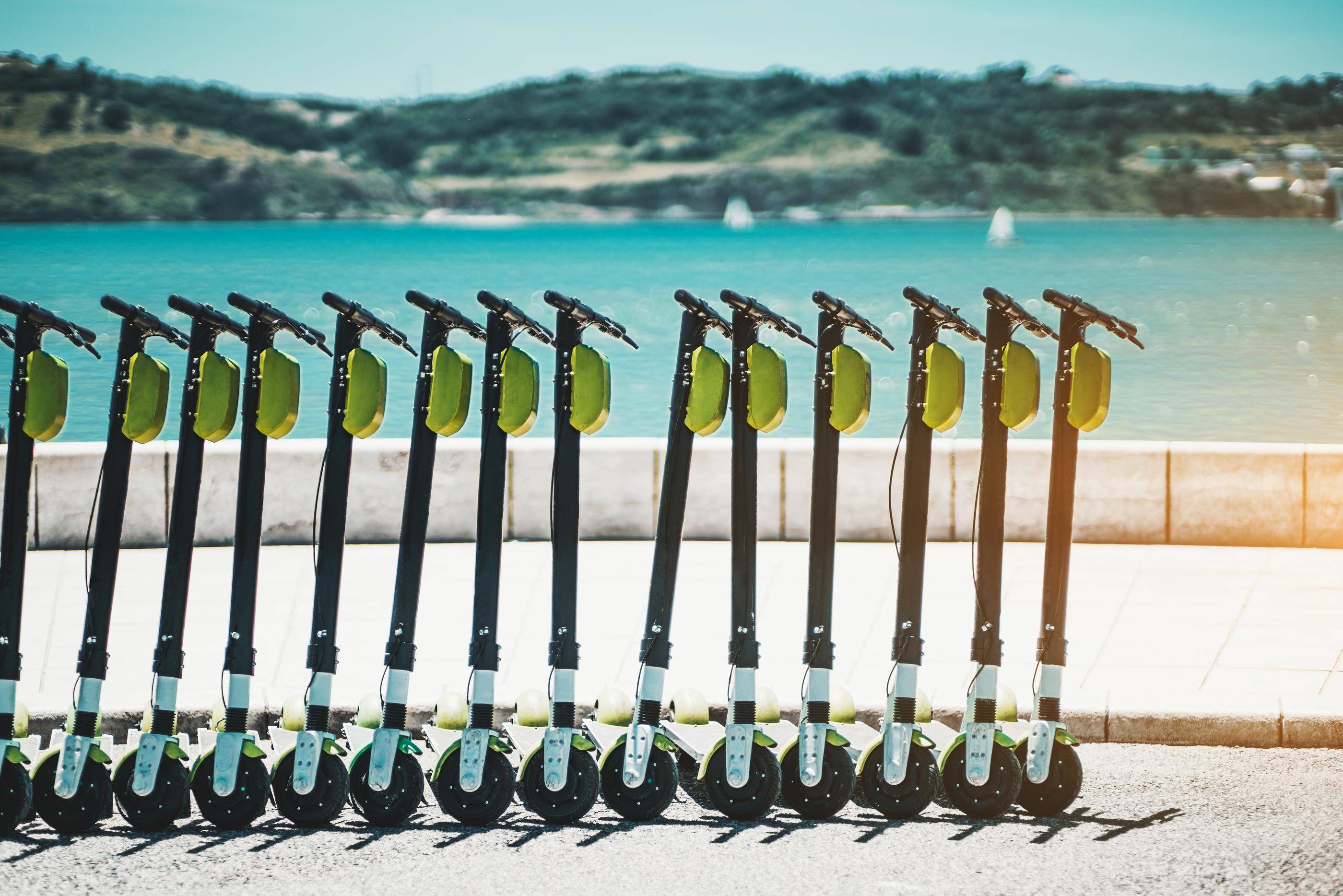 - Wear a helmet.
- Always give way to pedestrians.
- Don't ride e-scooters on sidewalks (use the right side of roads or bicycle lanes).
- No more than 1 person per e-scooter.
- Observe traffic rules.
- Never drink and drive.
---
Apps For E-Scooter Rental

Several e-scooter rental companies have appeared in South Korea since 2018. Currently, the top 3 e-scooter sharing services are Lime, Kickgoing and Xingxing, all vying for the first place.
In Seoul, Lime and Kickgoing have many users, whereas Xingxing scooters seem to be more common in other regions.
Depending on the service, you will find that there is a difference in price, availability and ride comfort. Among the many different companies out there, we have picked five of the most common e-scooter services to let you know of their characteristics and differences!
Please note that all services require an international driver's license, a credit card that can be used for payments in South Korea, and a mobile phone for verification.
LIME (라임)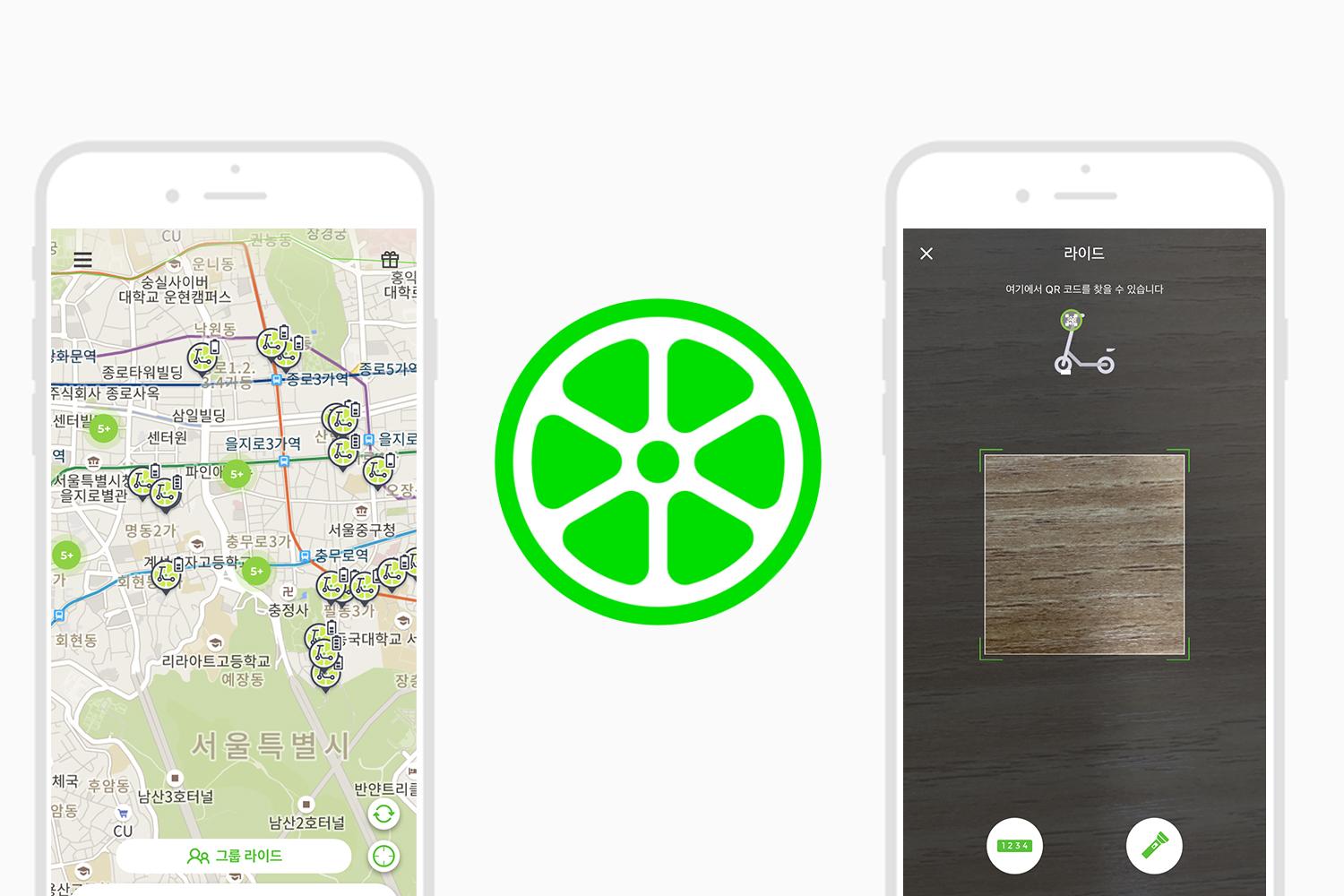 Our Rating: ★★★★☆
Price: 1200 won basic fee, 120 won per minute.
LIME is among the more expensive of the services we tried. On the flip side, the handlebar on their scooters are solid, and it is easy to find your balance.
There is also a speedometer that shows you how fast you are going, which we found very convenient.
KICKGOING (킥고잉)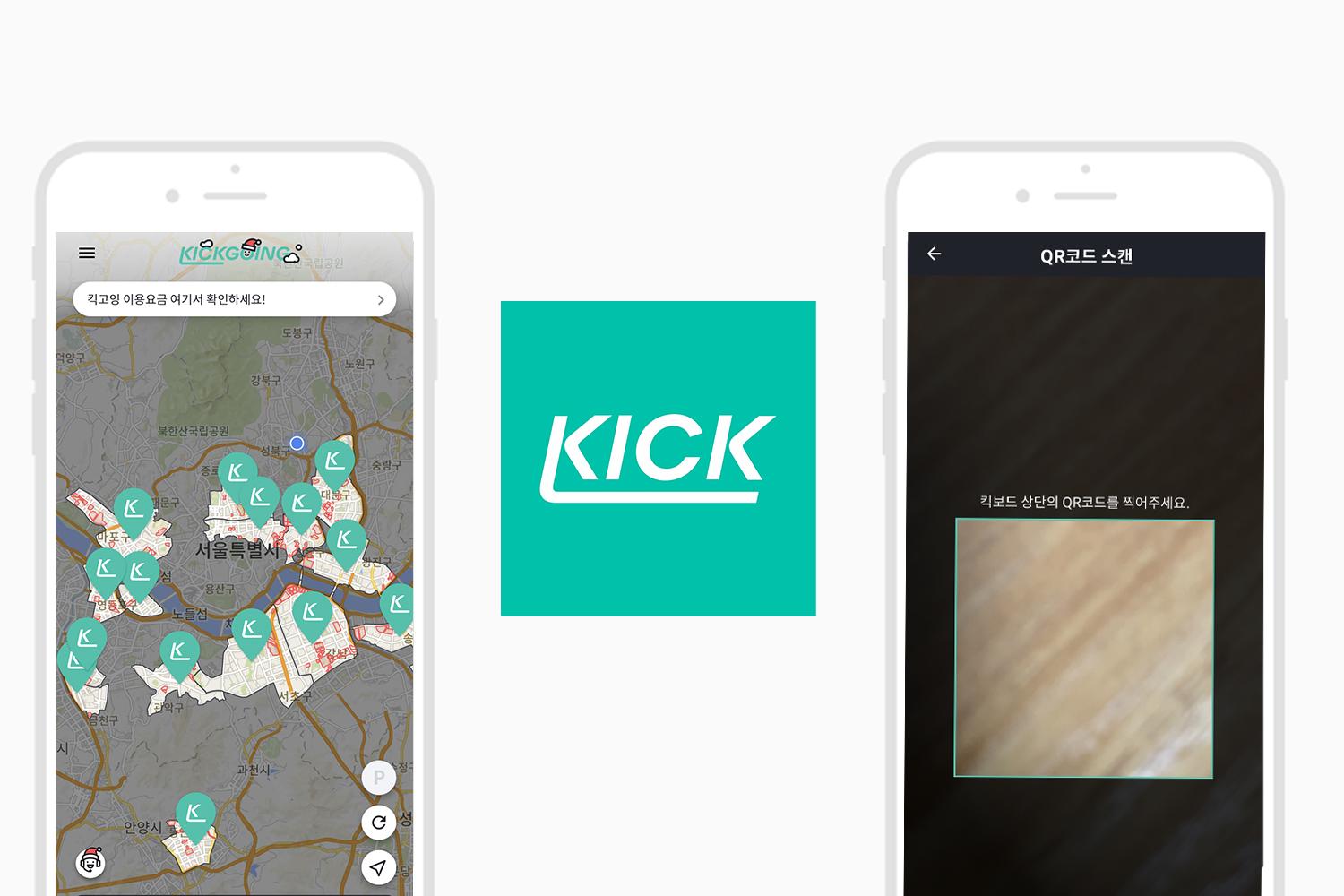 Our Rating: ★★★★☆
Price: 1000 won basic fee, 100 won per minute.
Kickgoing was the first South Korean company to enter the domestic e-scooter rental market. Its advantages include offering many coupons and implementing a transfer system.
It should be convenient to use if you are going back and forth to a place within a short period of time. The ride was also reasonably stable.
XINGXING (씽씽 )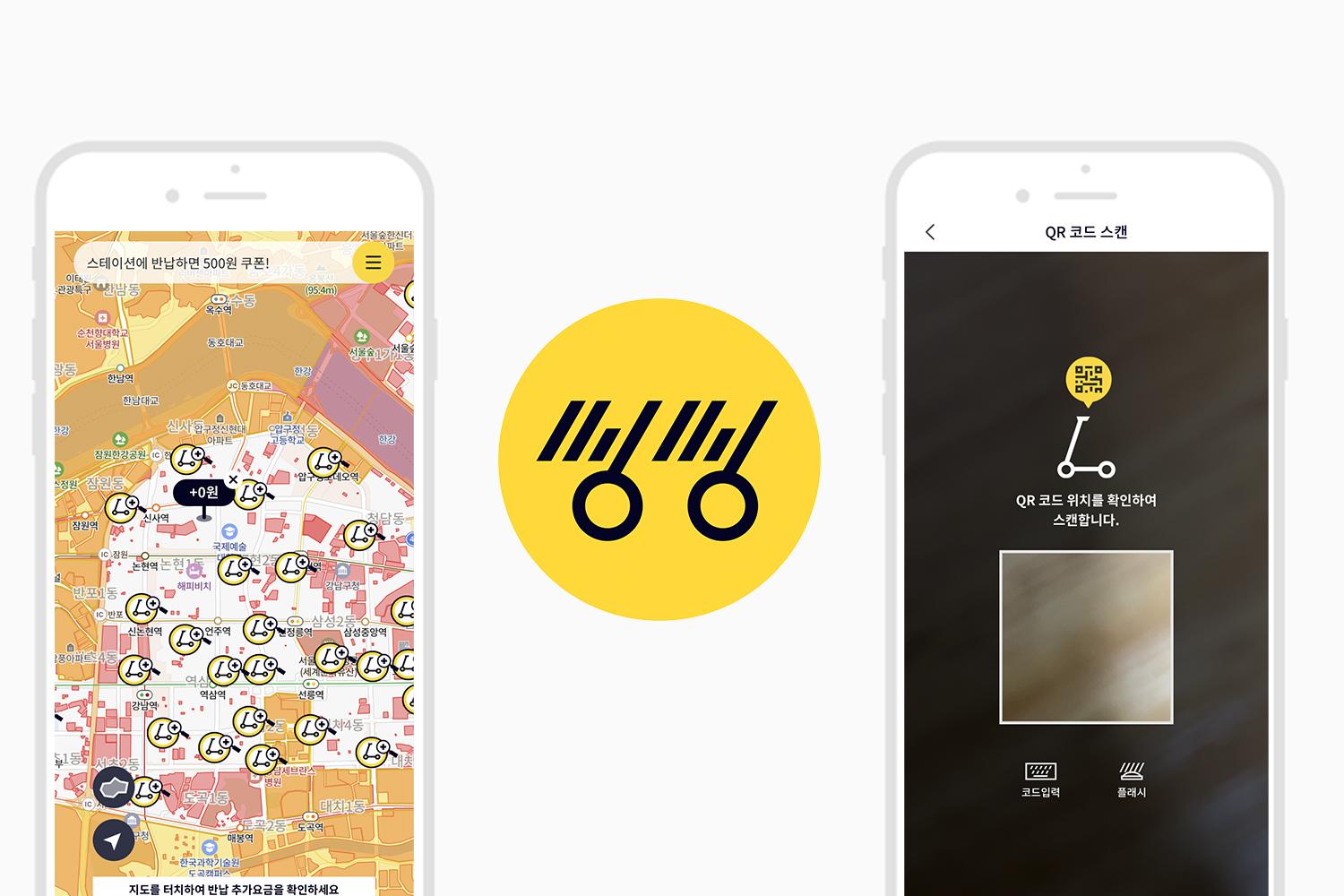 Our Rating: ★★★★☆
Price:
Weekdays: 1000 won basic fee, 100 won per minute.
Weekends: 1500 won basic fee, 100 won per minute.
Late Night: 2000 won basic fee, 100 won per minute .
The kickboard deck and wheels had good shock-absorbing functionality and felt stable and secure. The size of the deck felt just right.
Beam (빔)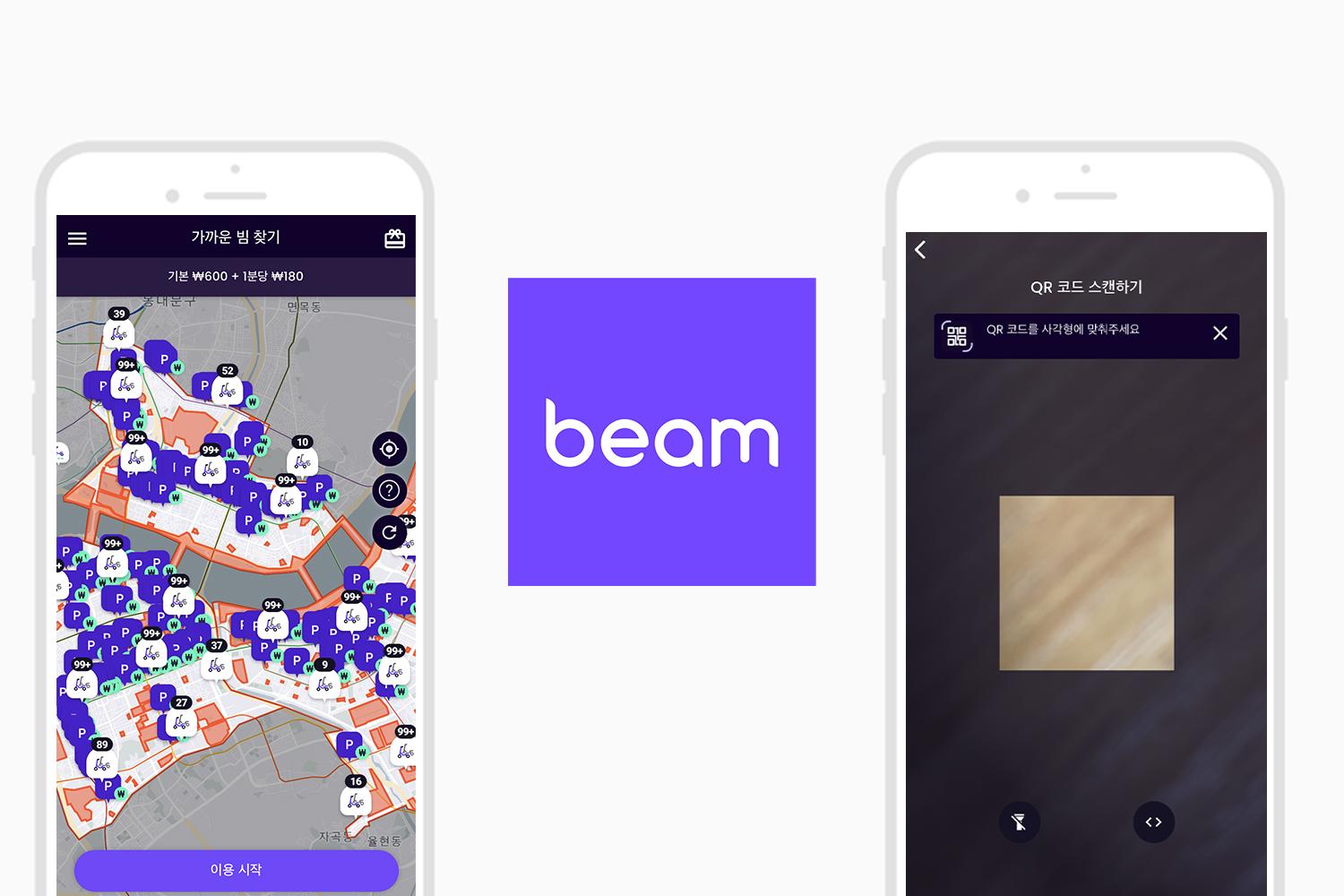 Our Rating: ★★★★★
Price: 600 won basic fee, 180 won per minute.
Of the e-scooters we tried, BEAM's option felt the most secure.
Offering plenty of space for your feet, the deck of the kickboard is thick and wide, and it doesn't shake that much even when passing through uneven areas. Because of this, the scooter is a bit on the heavy side, and it can feel a bit slow at times.
SWING 스윙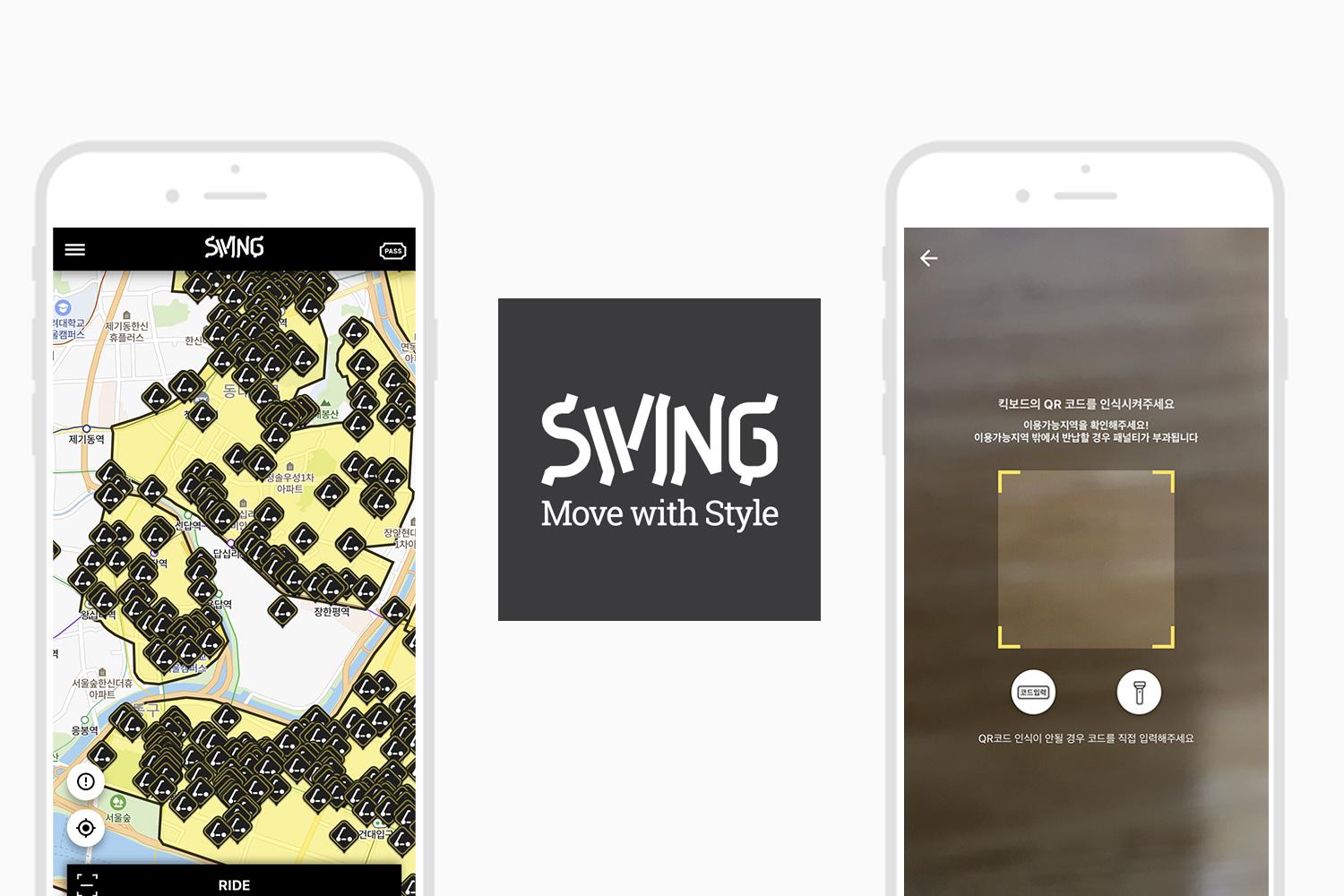 Our Rating: ★★★☆☆
Price: 1200 won basic fee , 180 won per minute.
Review: Swing e-scooters are more difficult to find compared to the brands that we have previously introduced. However, with a thin deck and low weight, it feels both light and fast. We can recommend Swing scooters for those with some experience of riding.
---
How To Rent An E-Scooter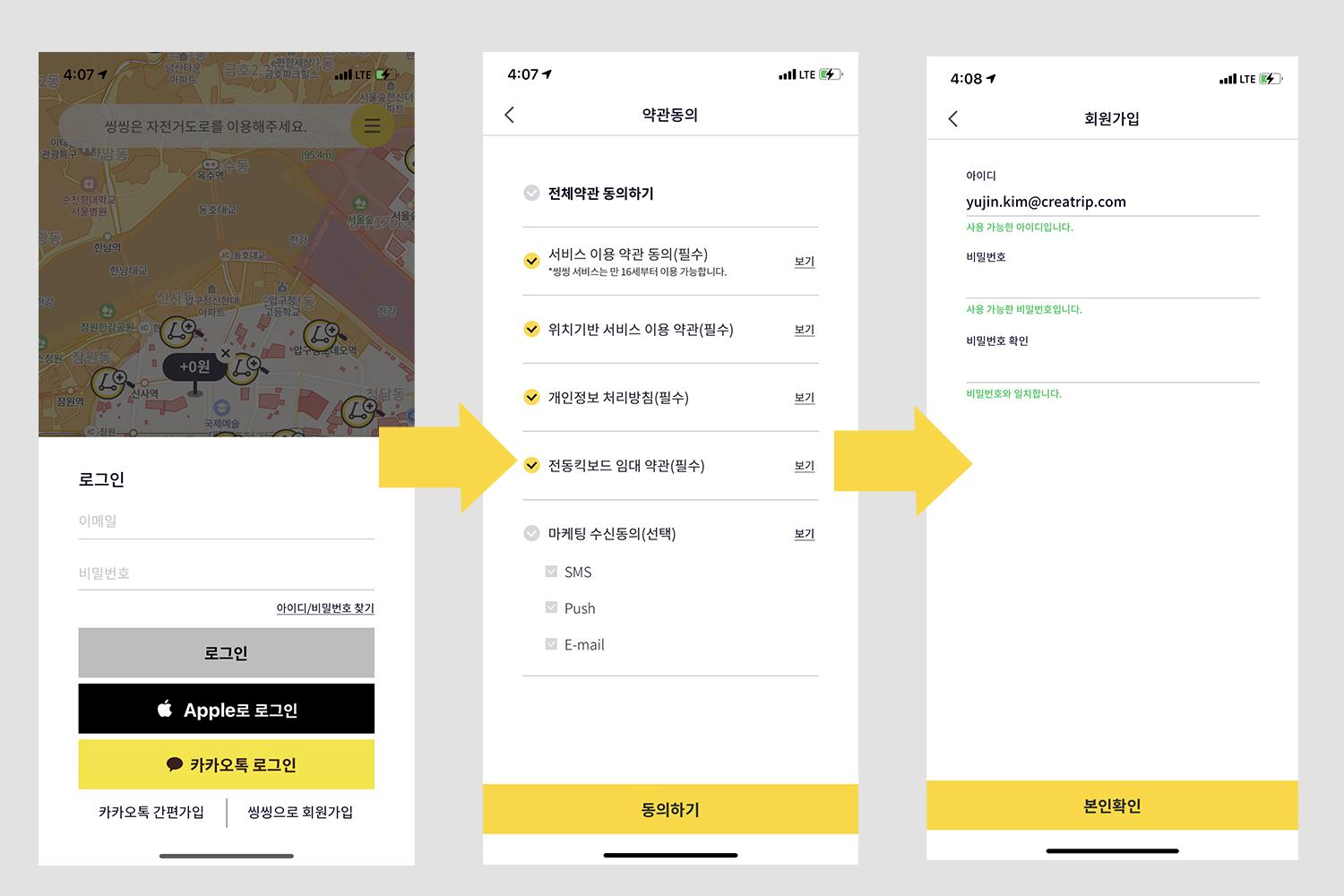 1. Install The App
Download the app of a service that is close to you or that you want to try. We downloaded Xingxing for this guide, but most of the services have a similar interface, so you can refer to the guide regardless of what service you choose.
2. Register As A Member
Xingxing supports 3 types of log-in: via KakaoTalk, Apple, or email. Just use the one that you find the most convenient.
Before you proceed, you will be asked to agree to terms and conditions, the use of location data and rental terms, and then enter your email address and password.
3. Register Your Payment Method (Credit/Debit Card, KakaoPay, Etc.)
Once you have successfully signed up, you need to register a payment method.
You can use credit cards that work in South Korea or KakaoPay among other options.
4. Verification And Registration Of International Driver's License (Or Korean Driver's License)
The last step after verifying your identity via your cellphone is to register your driver's license.
As mentioned earlier, you need a driver's license in order to rent an e-scooter in South Korea. That's why you will be asked to register your license.
In addition to South Korean driver's licenses, they also accept international driver's licenses, so you can register the number of your international driver's license.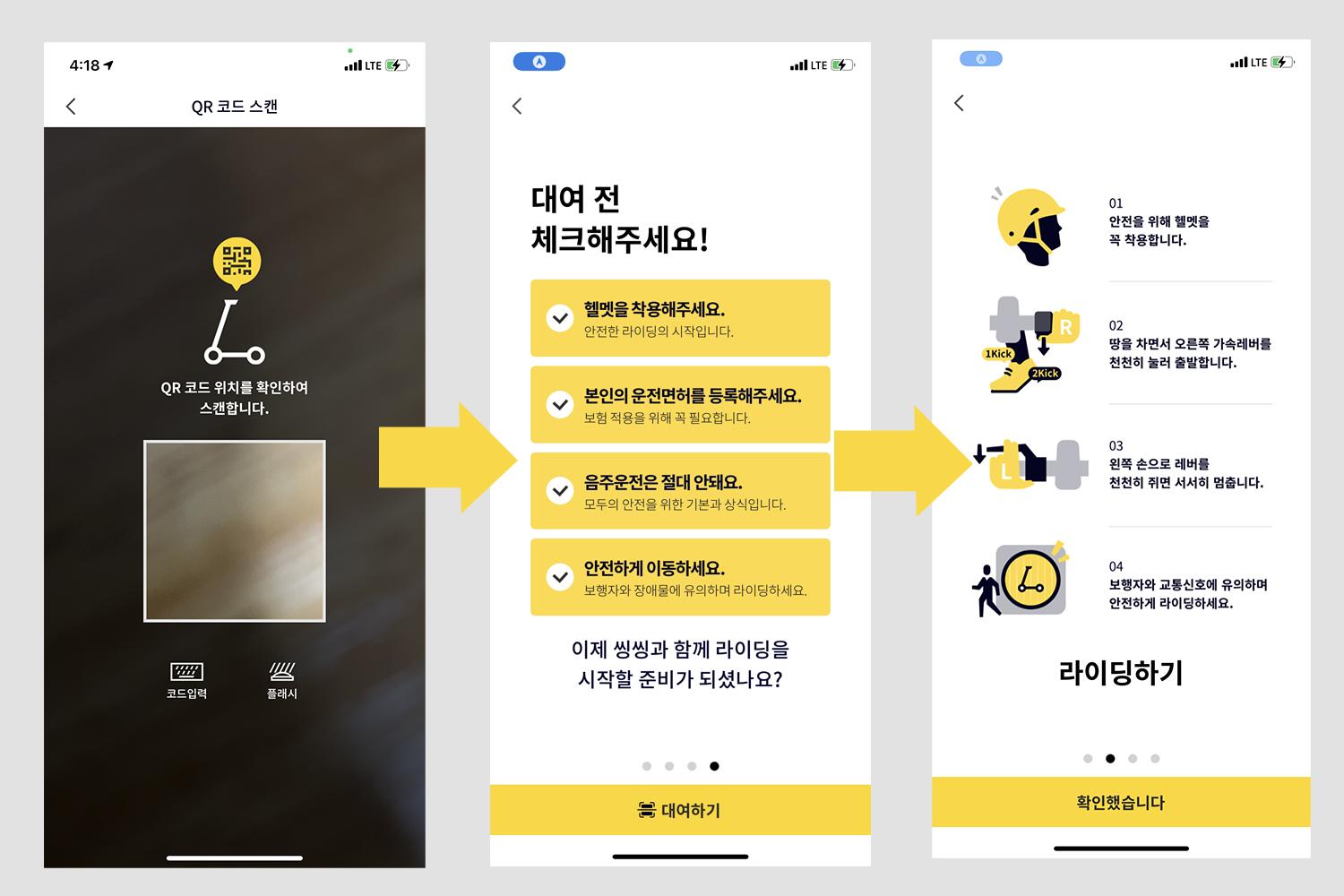 5. Register The QR Code To Use Your E-scooter
Before you can rent a scooter, you need to complete a checklist asking you if you are wearing a helmet, haven't been drinking alcohol etc.
The only thing left now is to enjoy your ride!
---
Revised Rules And Fines For E-scooters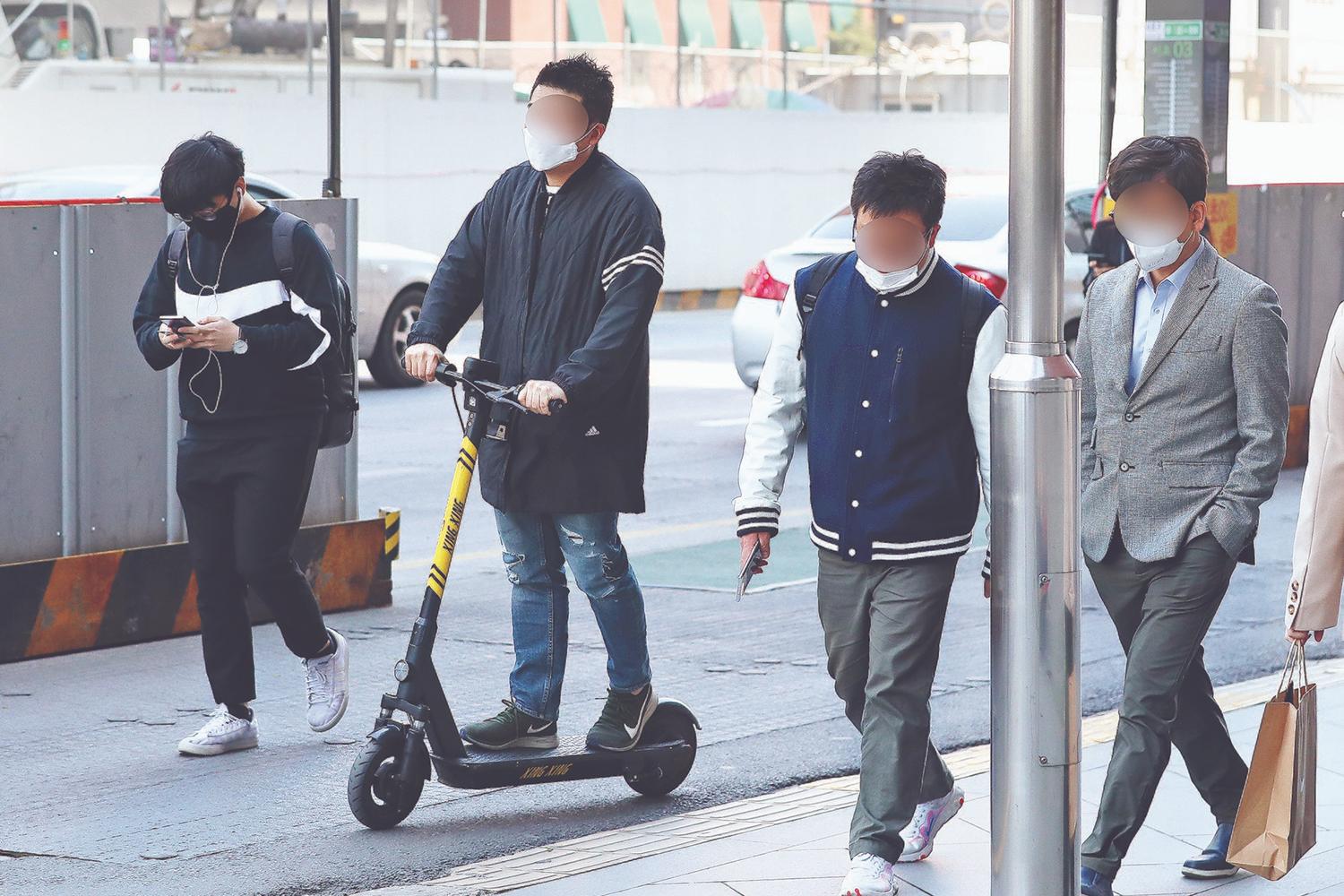 JoongAn Ilbo
(As Of December 2020)
E-scooters have quickly become popular in South Korea.
With more and more users, accidents have also increased: in 2020 alone, 1,000 accidents involving e-scooters were reported. The ubiquitous e-scooters have been highlighted as a social problem that needs to be addressed.
Since there was no proper legislation in place, punishment for incidents such as reckless driving, traffic signal violations and collisions with pedestrians were not properly implemented.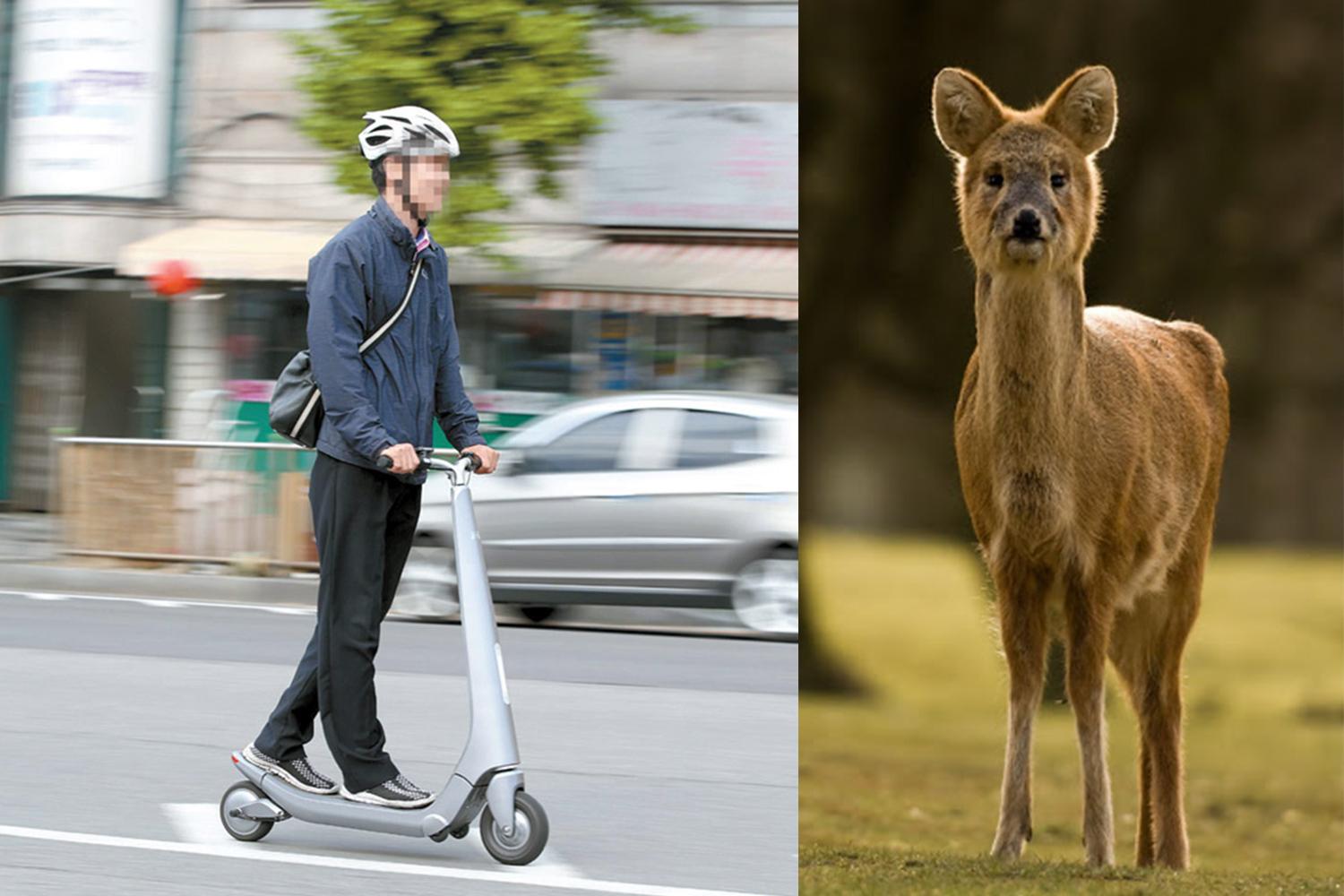 E-scooter users who drive recklessly, crisscrossing between sidewalks and roads, are referred to by the newly coined word Kickrani. The word comes from Kickboard + Gorani, gorani being the Korean name for water deer.
Many traffic accidents occur in South Korea as a result of a water deer suddenly jumping in front of a car on highways.
Being a controversial subject, legislation and rules for e-scooters change frequently.
Let's go through the latest legislation concerning e-scooters that were implemented early December 2020!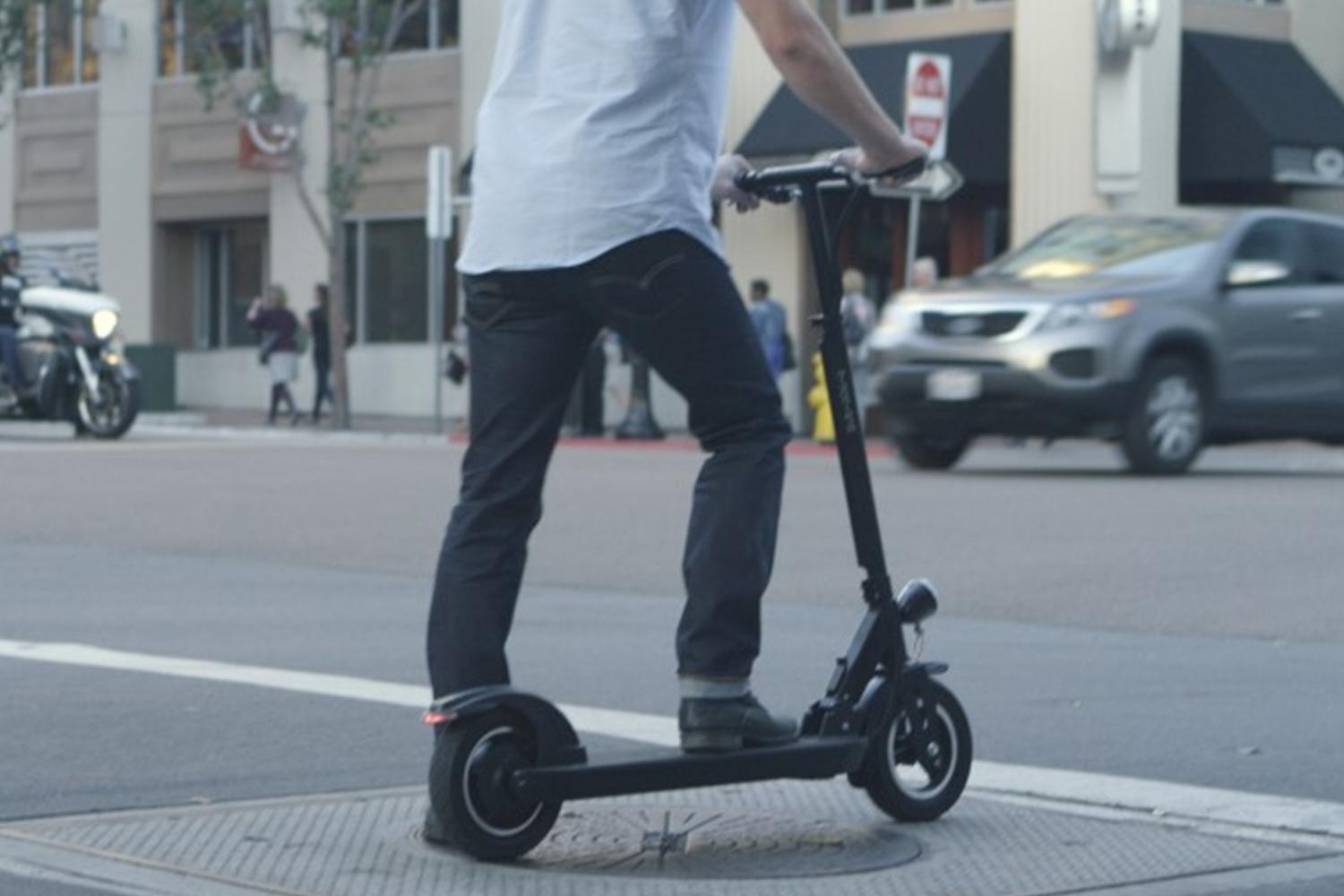 1. Prohibition Of Driving Without License
A driver's license is required for rental and driving of e-scooters.
Violations may lead to a fine of up to 300,000 won or detantion.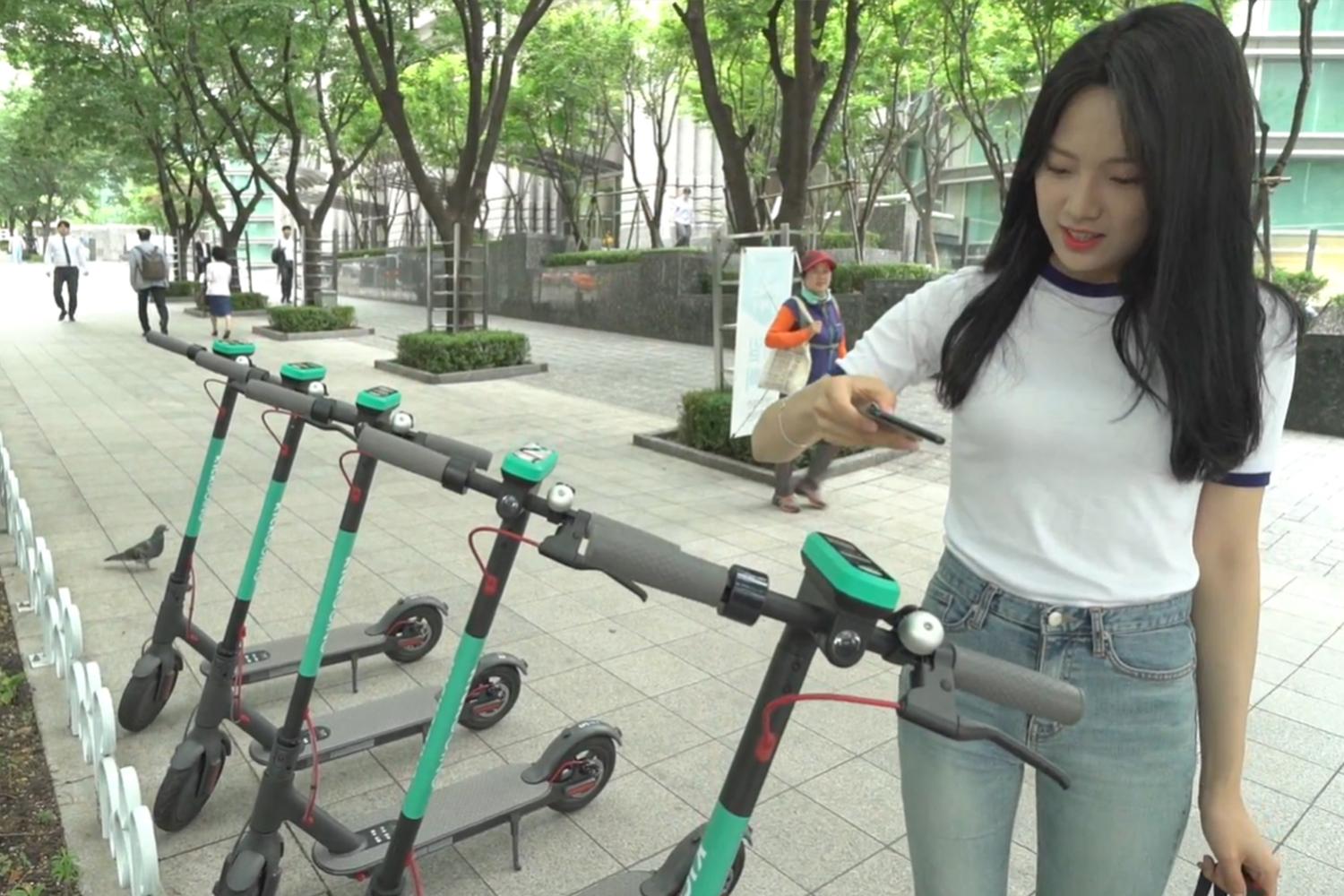 2. Prohibition Of Drunk Driving
Needless to say, this is the most important provision. Drunk driving will be strictly prohibited.
Violations may result in imprisonment for up to 5 years or a fine of up to 20 million won.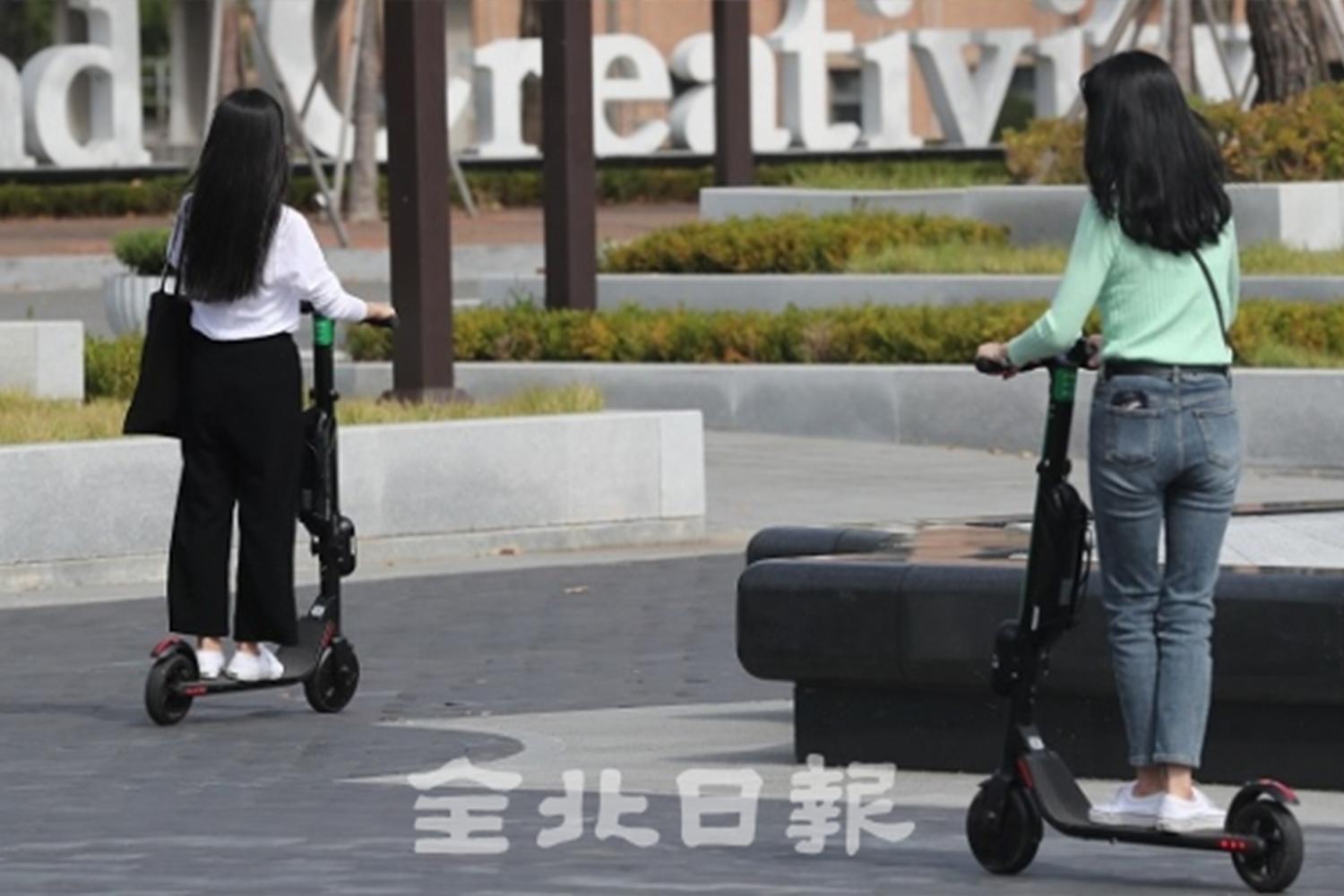 3. Helmet Requirement
When driving an e-scooter, you must wear a helmet for safety purposes. A fine of 20,000 won will be imposed if you fail to wear one.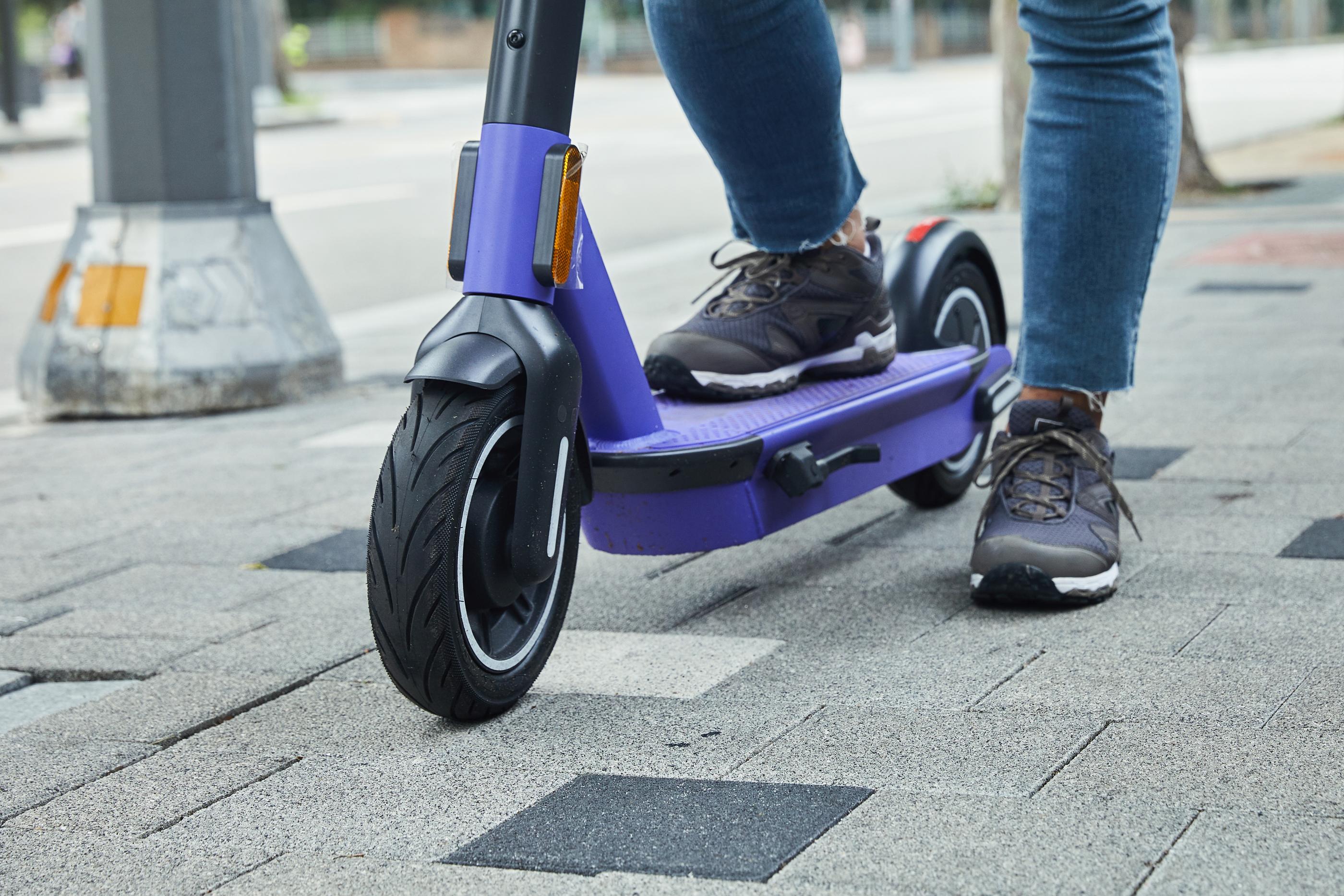 4. Don't Use Sidewalks, Use Bicycle Paths
E-scooter users have been seen driving on both roads and sidewalks, to the confusion and frustration of pedestrians and car drivers alike.
From December onwards, electric kickboards will been banned from driving on sidewalks in Korea. When there is no bicycle path, the user must drive to the right side of the road.
If found driving an e-scooter on the sidewalk, a fine of 40,000 won will be imposed.
---
E-scooters are a convenient and efficient means of transportation, but used carelessly it can lead to major accidents.
We hope that you will remember the information in this article, Ride your e-scooter safely and enjoy more freedom during your trip in South Korea.
---