Start-Up | Complete List Of Filming Locations You Should Visit In Korea
The Shooting Locations Of The Hit K-Drama Start-Up Has Been Updated! Find Out Where Grandma's Corn Dog Shop Is Located!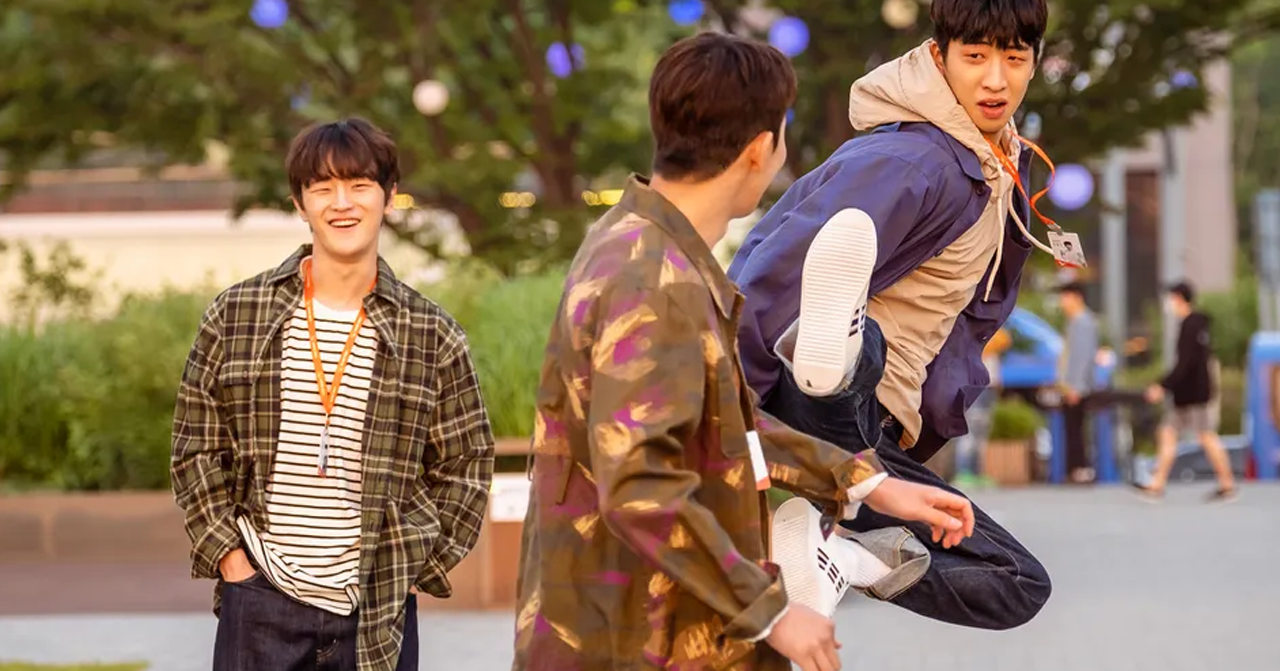 Start-Up has become extremely popular. Is anyone else having a hard time waiting for each new episode?
We keep updating this article with new locations from the more recent episodes. It's hard to keep up with everyone's interest in this drama!
But we're doing our best, so bookmark these pages and keep coming back to see the new information.
---
HABJEONGDON


합정돈

Address: 서울 마포구 희우정로 47
Hours: 16:00-22:00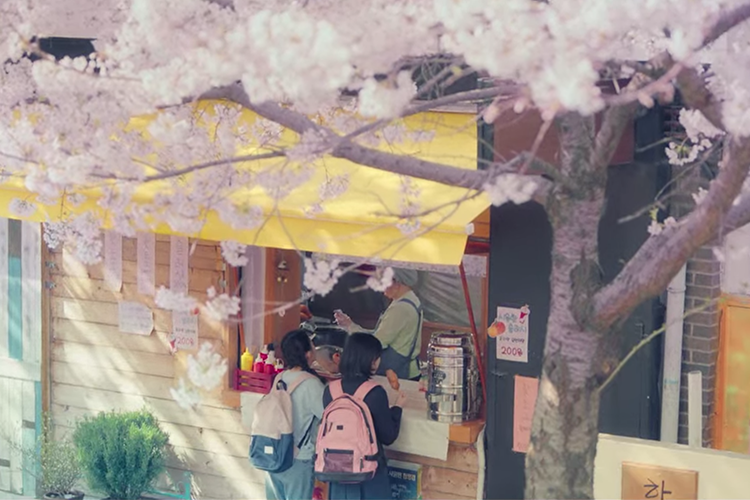 Grandma's cozy little shop is actually located in a small alley in Hapjeong-dong.
There is really a beautiful cherry blossom road here. Although Start-Up was broadcast in October, it was filmed as early as April. So all the cherry blossom shots you see in the drama are real!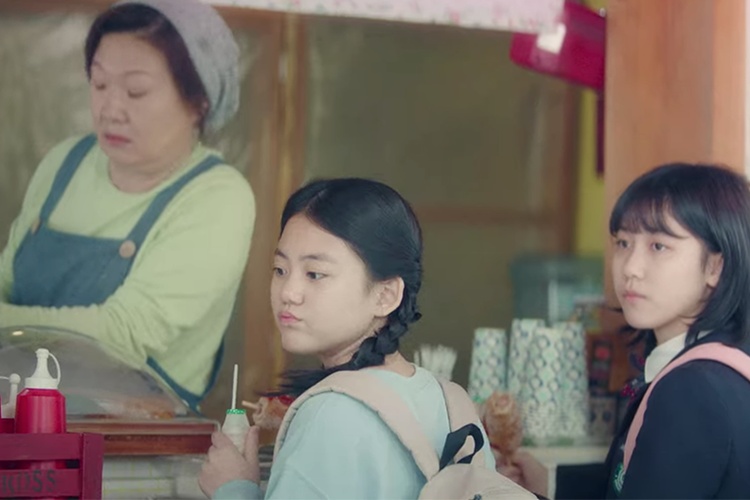 The hot dog restaurant portrayed in the show is actually a barbecue restaurant. It was rebuilt to match the shooting of Start-Up.
If you step on this location later, you can still see the warm memories leftover from some of the filming done there. You can still sense grandma is still there...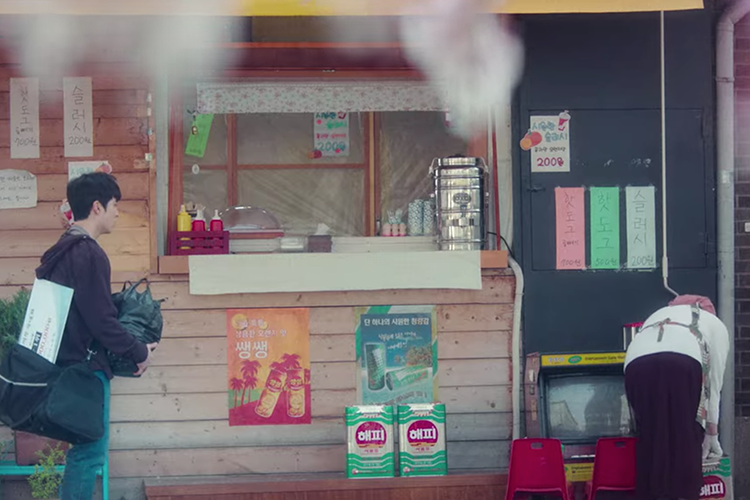 ---
77 KENTUCKY CHICKEN

*branch closed




77켄터키

Address: 서울 서대문구 연세로9길 14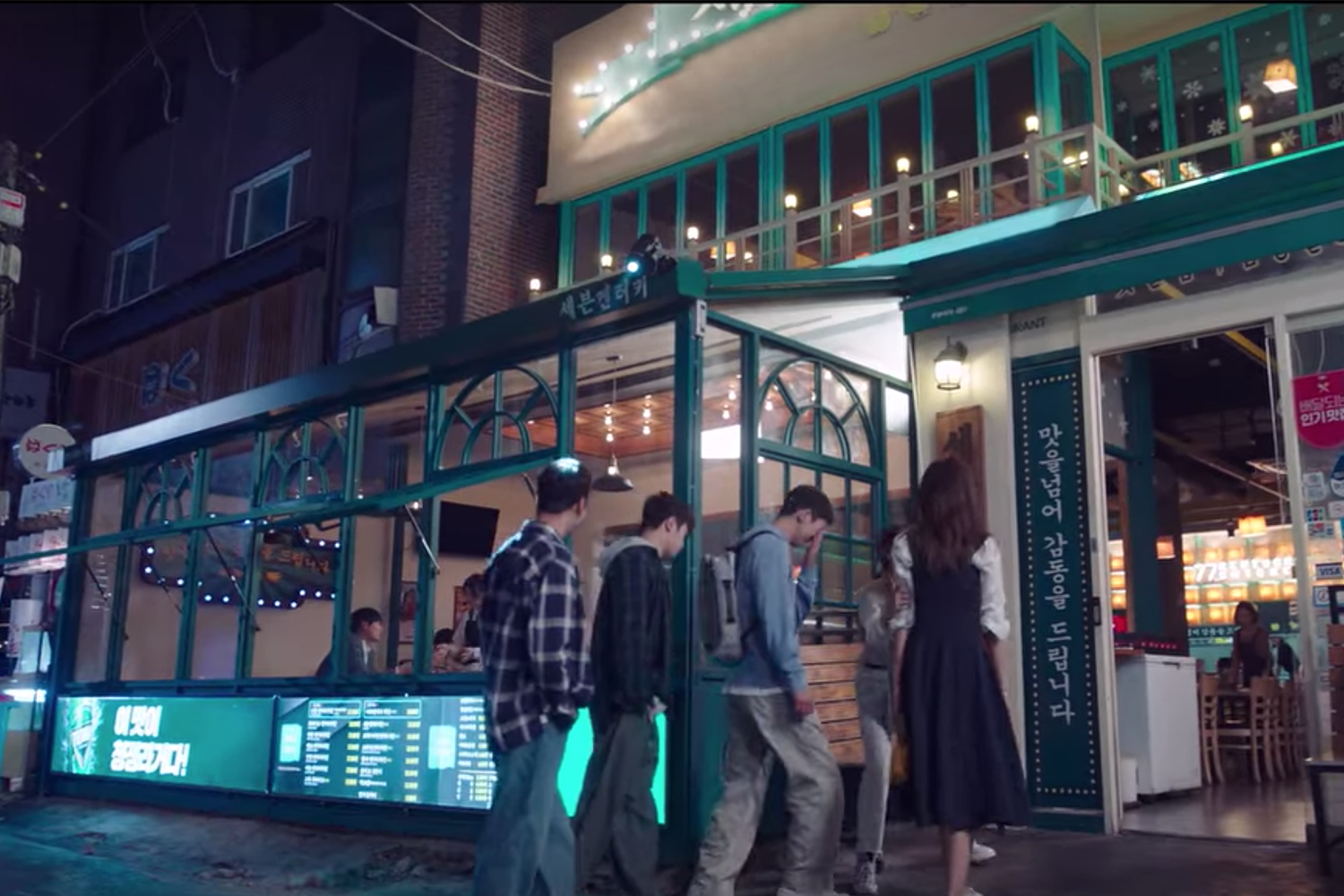 Not a lot of scenes were filmed in this restaurant, but it was still recognizable at first glance.
Anyone who has wandered around the hopping neighborhood around Yonsei University likely walked past this place at least once and many gatherings took place here.
Unfortunately, it has since been demolished. It was scheduled for demolition and reconstruction in September. I'm glad that they were able to film these scenes prior to the removal of this local favorite.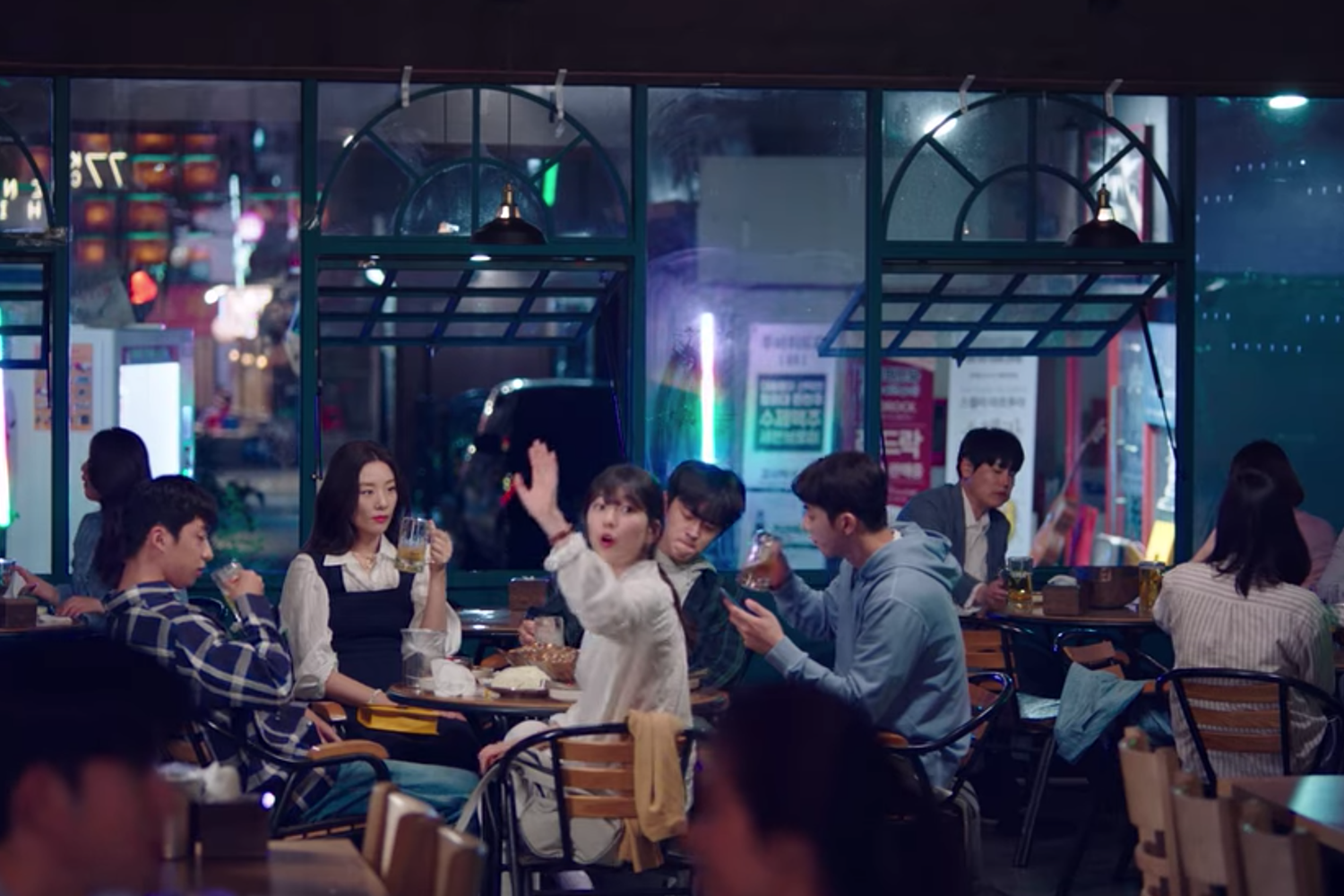 77 Kentucky Fried Chicken is a very small chain of chicken joints. There are not many branches in Seoul. The filming location used in Start-Up is the Sinchon branch.
The other nearest store is the located on the other side of Seoul in Dongdaemun. It's a pity that this shop was demolished.
The atmosphere and food quality is very good. I also hope that after the epidemic is over, the boss can open this shop again.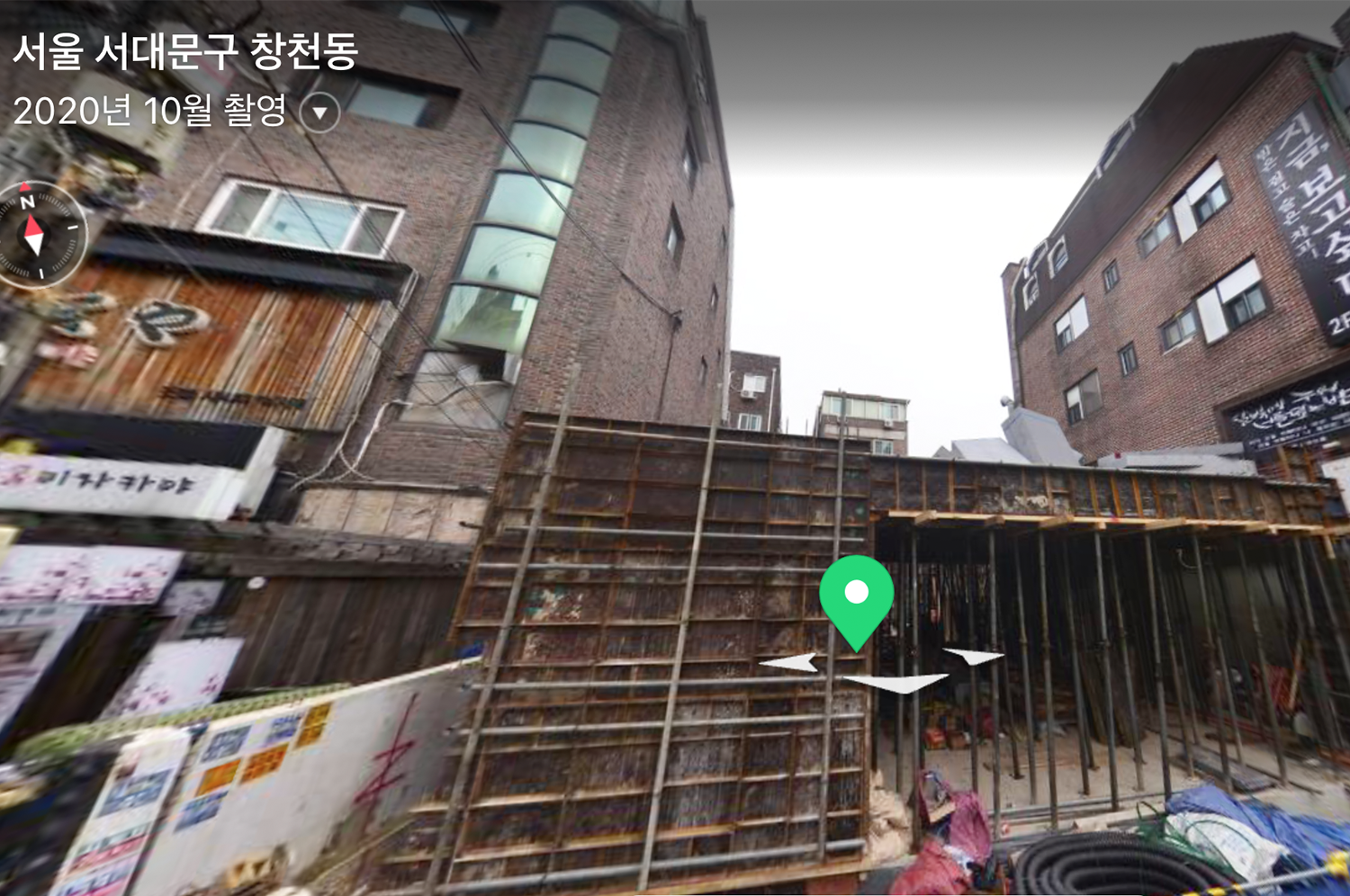 NAVER MAP 2020 October Street View
---
OIL TANK CULTURE PARK


문화비축기지

Address: 서울 마포구 증산로 87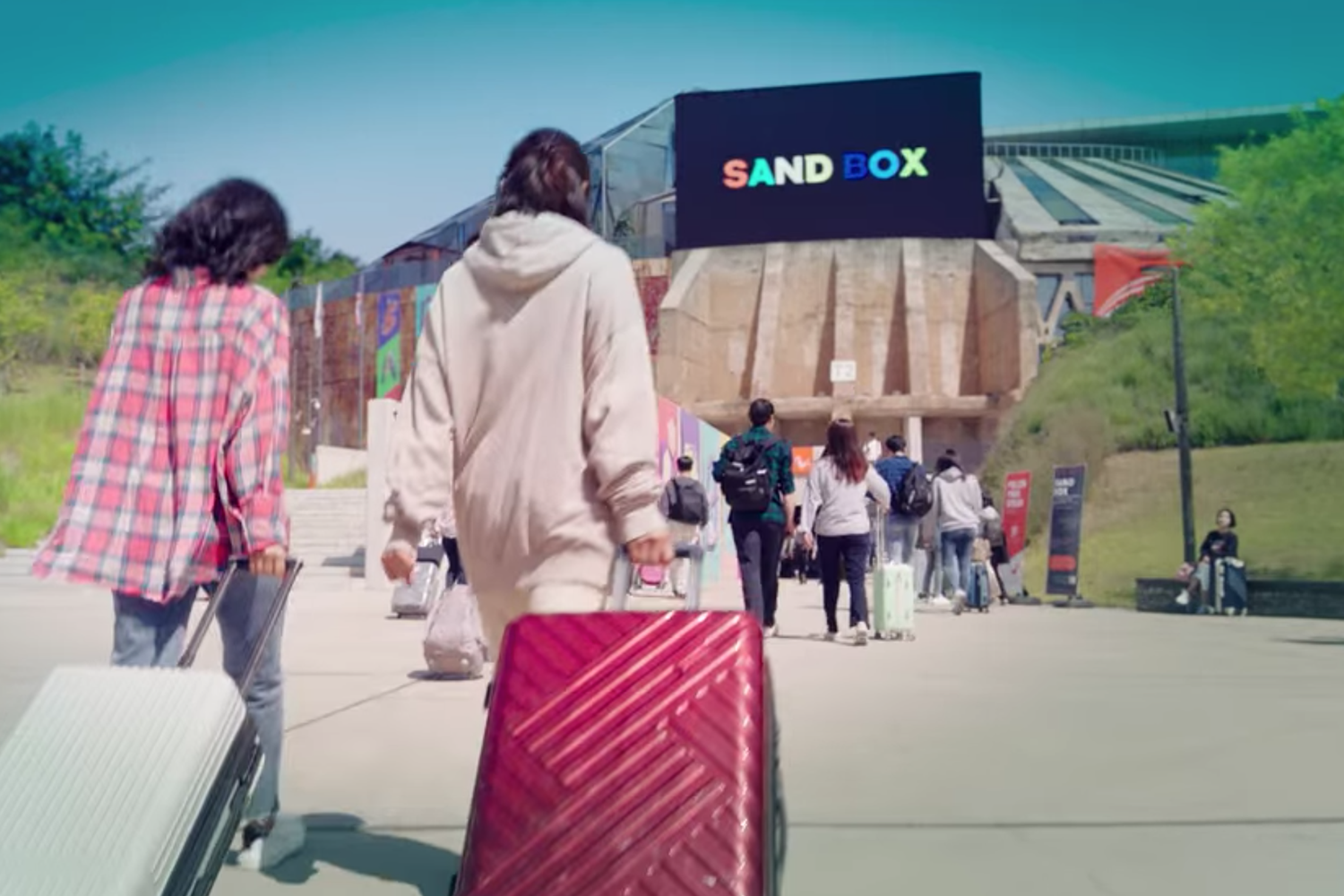 Among the many filming locations of Start-Up, Sandbox is the most impressive.
Oil Tank Culture Park is actually located in the "cultural area" of Mapo District. Located adjacent to Hongdae and Haneul Park, this is a quickly emerging cultural space in Seoul.
It was really touching to see the sisters reunite here...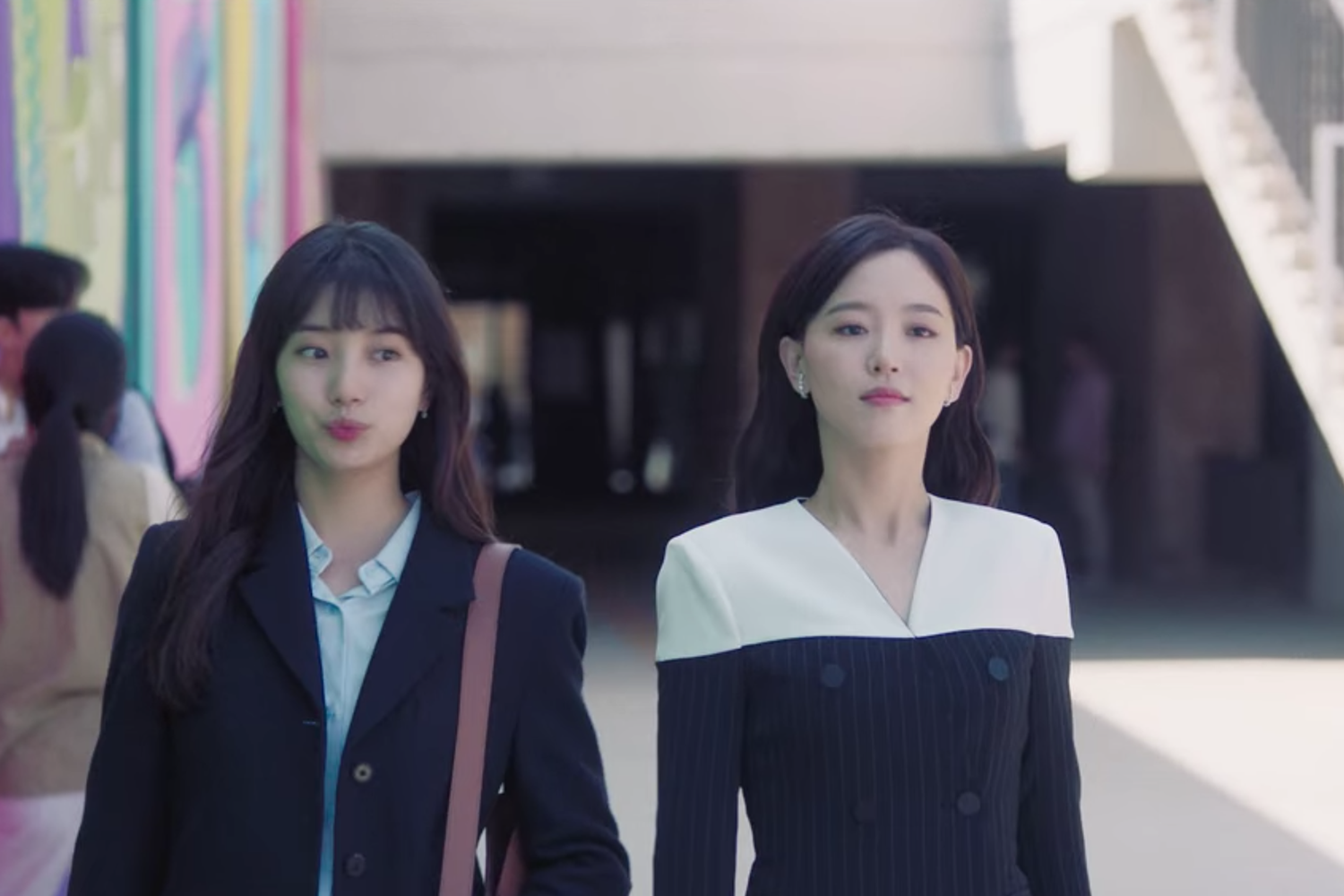 You can visit this location in any season and feel overwhelmed by the immense scenery. I like to visit in the Spring and Fall when the shrubbery and nature are in their most beautiful stages.
Not only Start-Up has filmed scenes here. Many variety shows, music videos, etc. have all used this area as a backdrop.
---
CONRAD SEOUL
콘래드 서울 호텔

Address: 서울 영등포구 국제금융로 10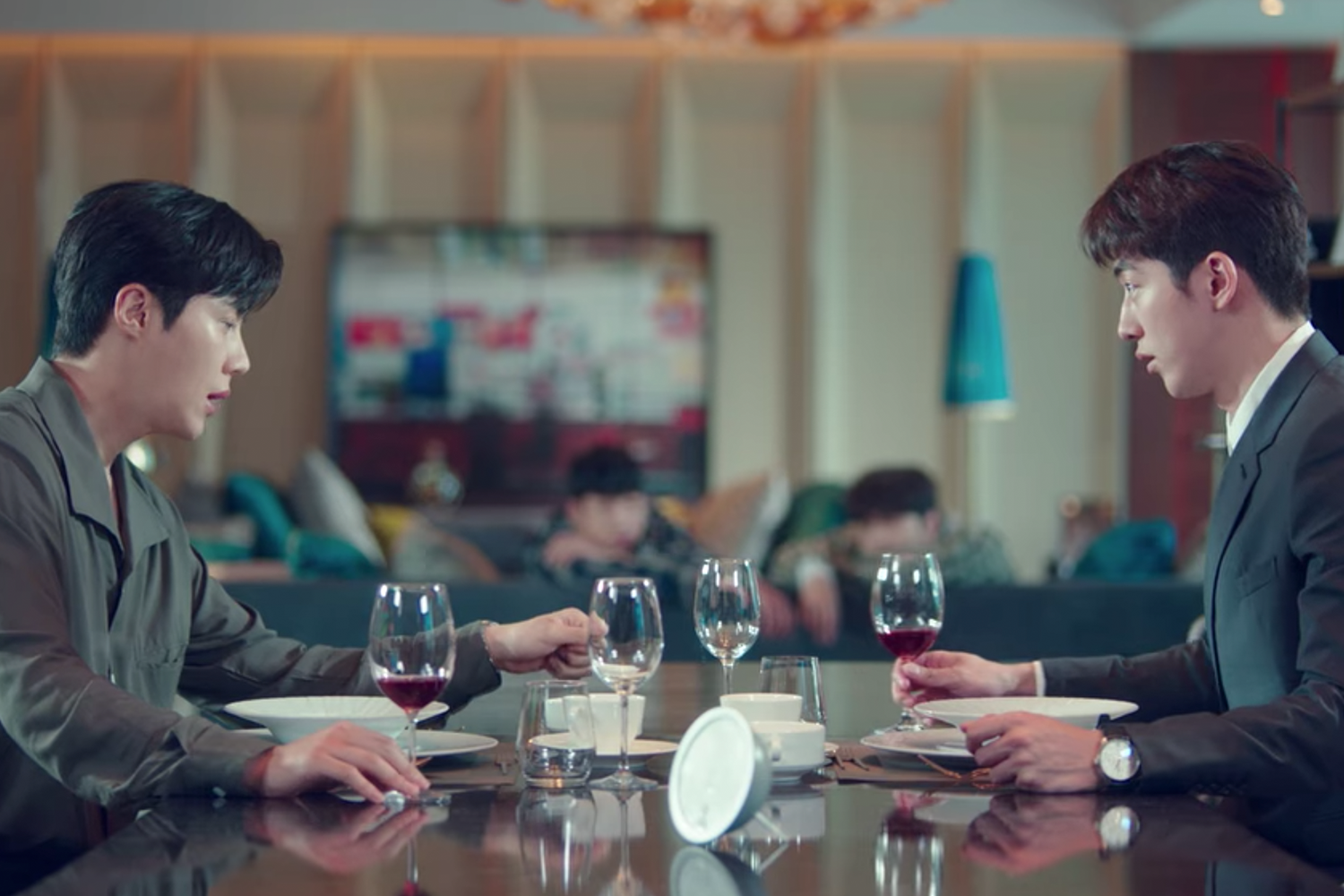 Team Leader Han Ji-pyeong lives next to Hangang, which is the location Samsan Technology chose as an office in Start-Up.
It is actually the high-end Conrad Hotel in Yeouido. The super high building offers a beautiful view of the Han River.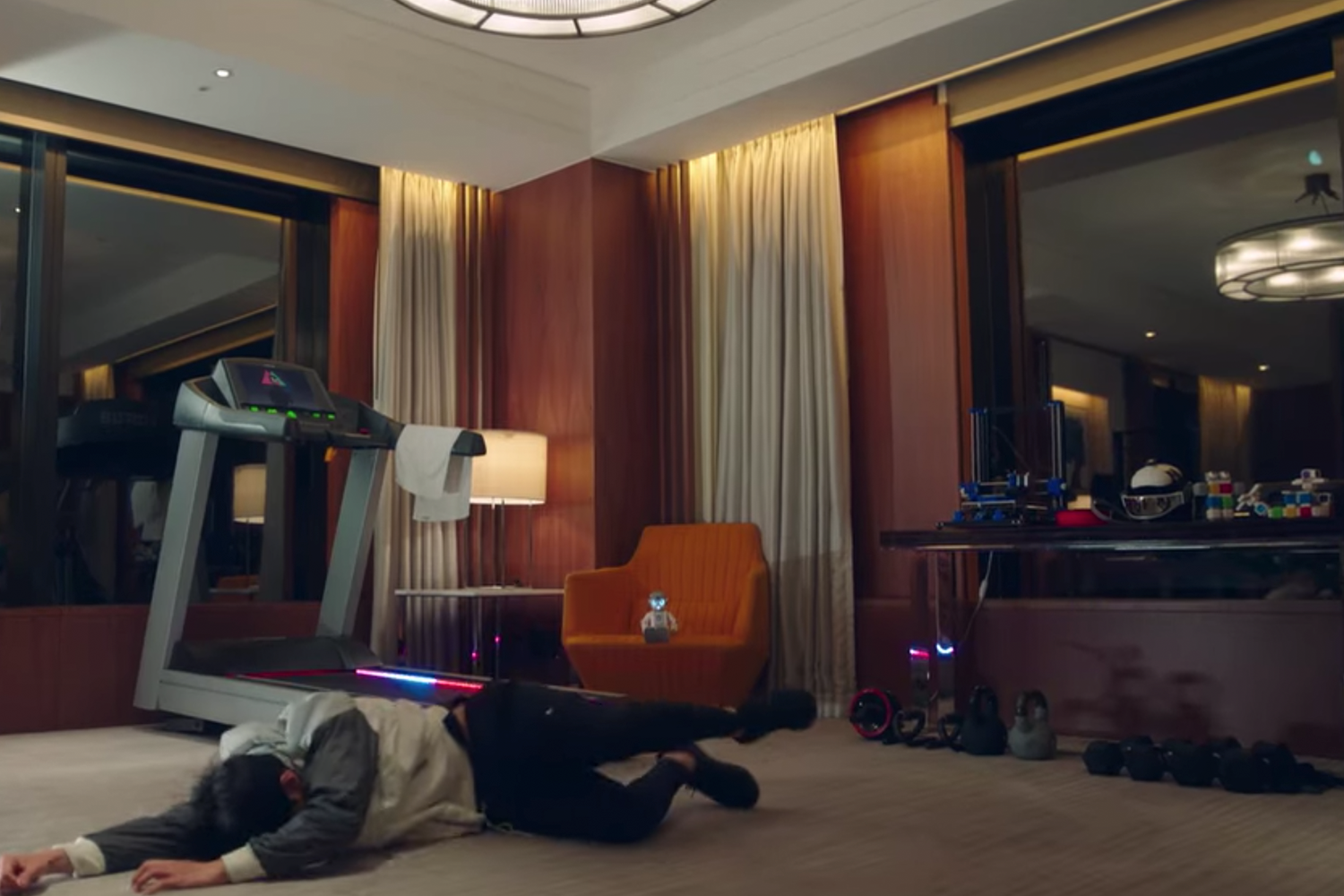 This looks like an incredible place for a vacation or a weekend getaway. I would like to stay in Ji-pyeong's room.
---
NODEULSEOM
노들섬

Address: 서울 용산구 이촌동 302-146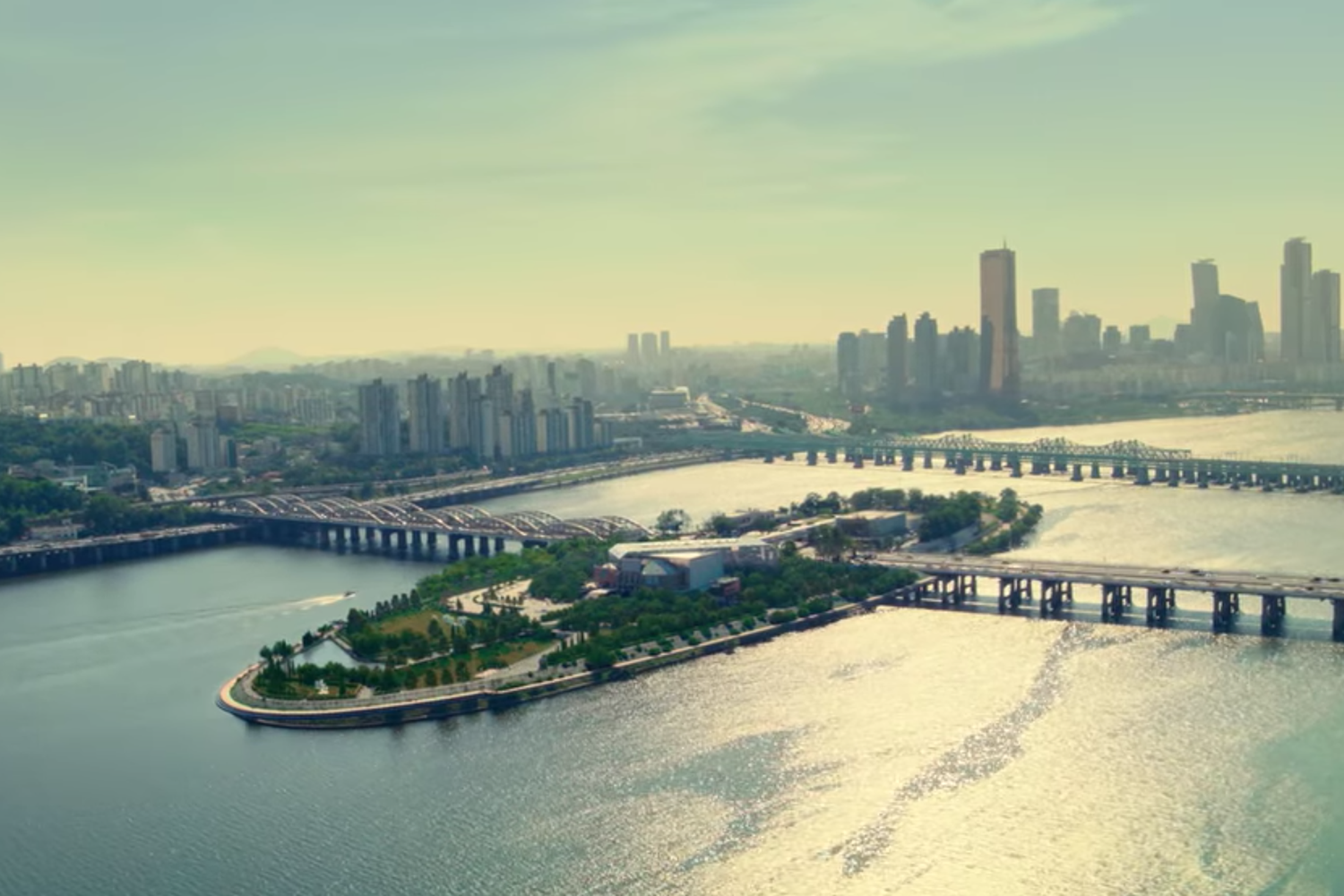 Even though it looks so pristine in the show that you'd easily believe it's CGI, it's actually a real island in the middle of the Han river.
It's called Nodeulseom, or Nodeul Island, and can be found to the East of Yeouido. It is a man made island, not naturally occurring.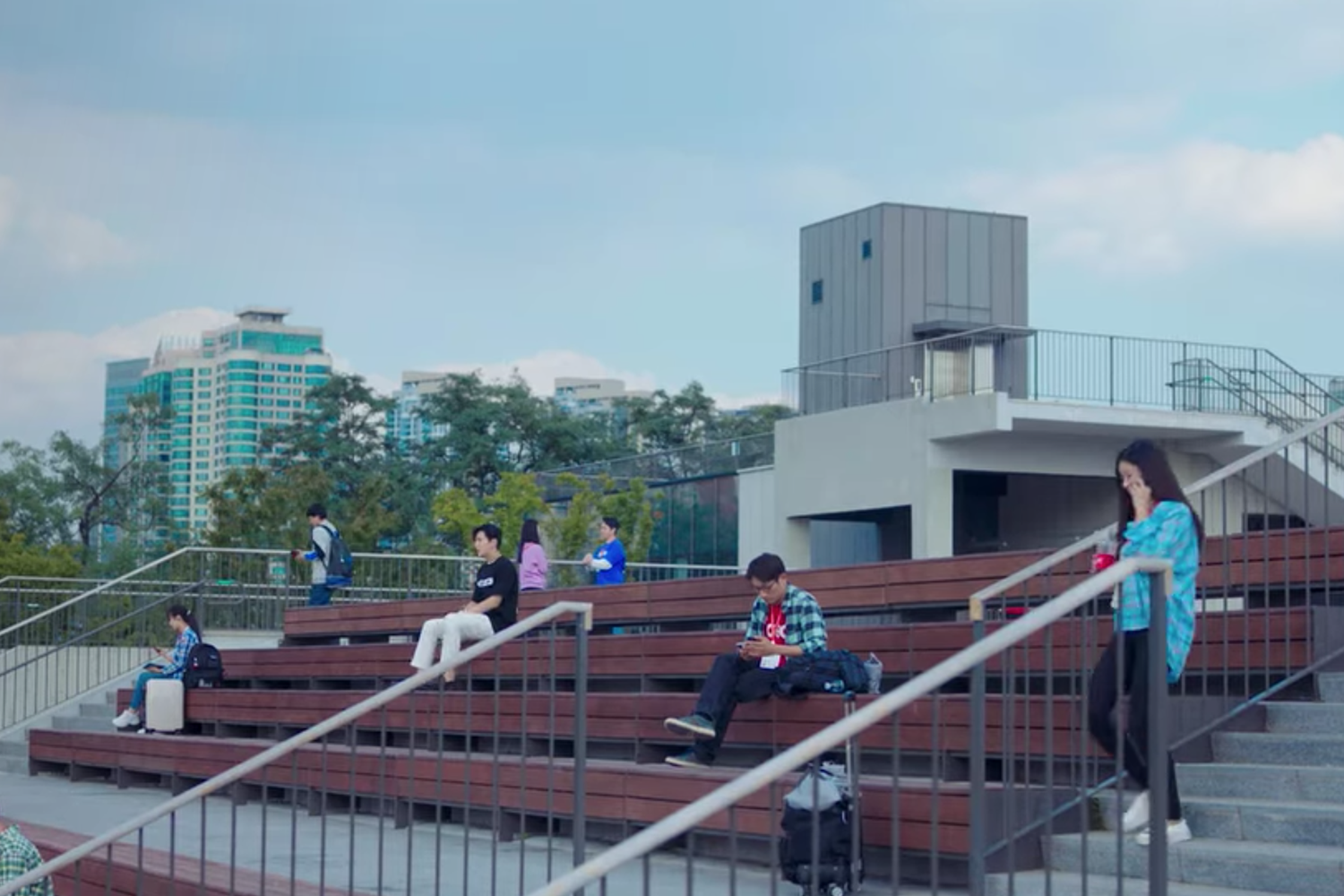 As time has gone on, sand and gravel from the river has helped to increase the size and strength of the island.
As the development of the nearby neighborhood began to take off, the development of the Han River Bridge connected it to the mainland on both sides and businesses began to build branches there.
After being closed for a while, it reopened in 2019 and was declared a special cultural zone.
In the show, it is the home of Sandbox.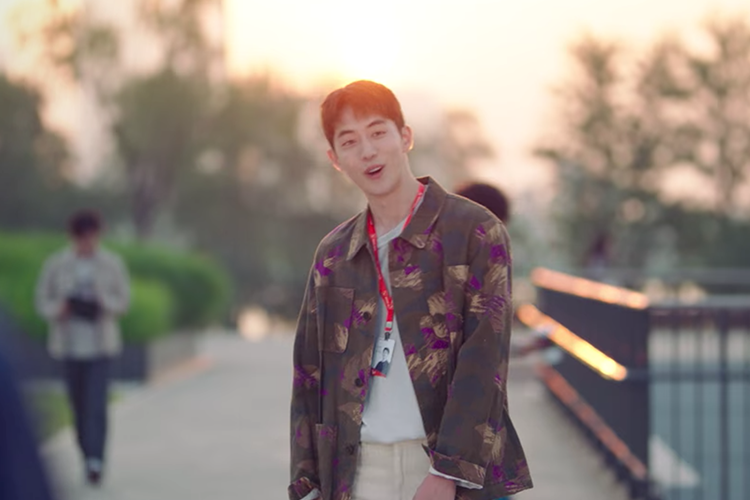 ---
D LIFE STYLE KITCHEN
디라이프스타일키친

Address: 서울 중구 세종대로 136 B1
Hours:
Weekdays: 11:15-22:00
Weekday Lunch Break: 15:00 to 17:00
Weekends: 11:30-22:00
No Lunch Break On Weekends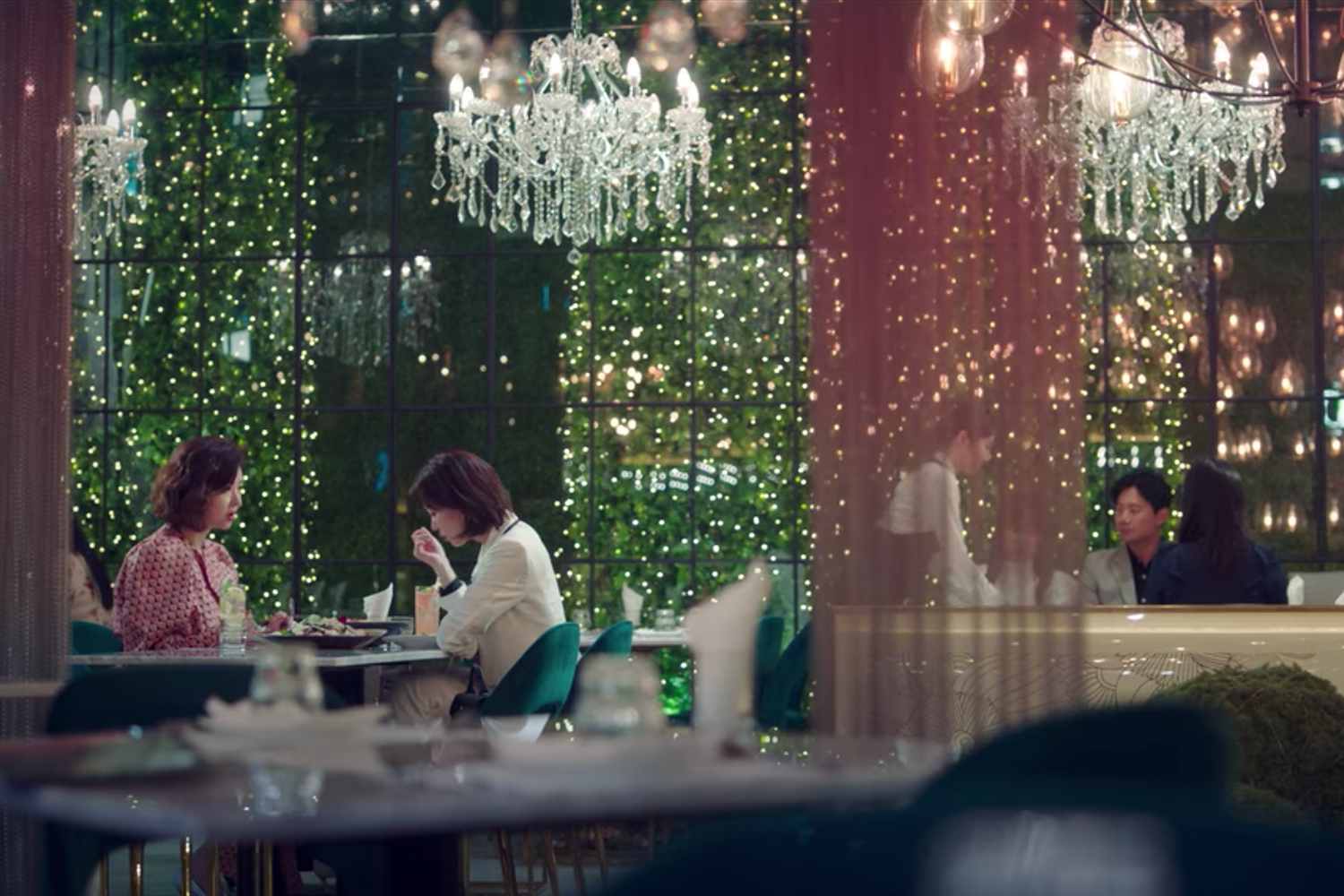 While In-jae and her mother ate at the restaurant, mom kept asking In-jae to stop running away from home.
The restaurant in question is D Life Style Kitchen near Gwanghwamun. Just looking at the decorations gives people a sense of luxury.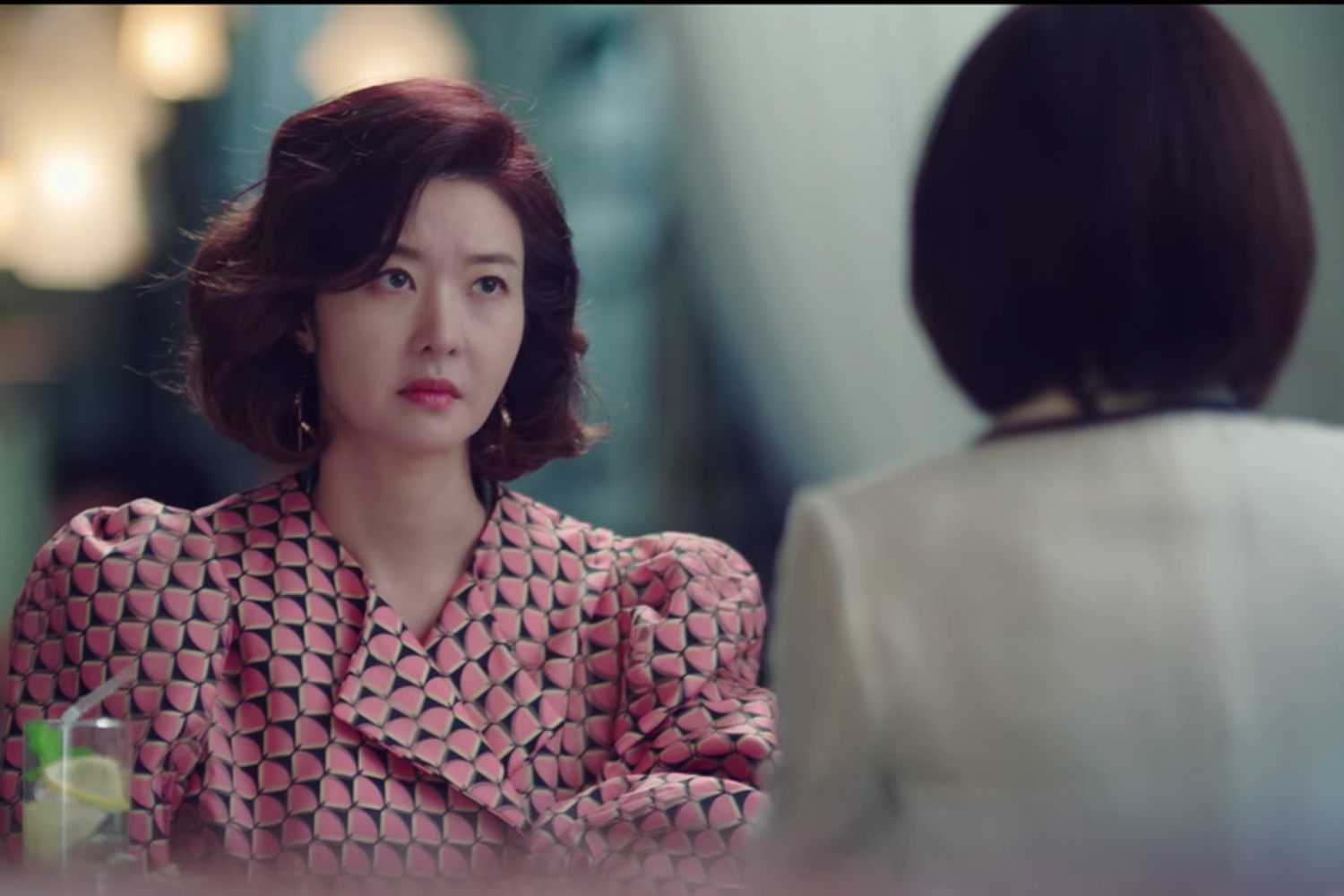 Actually, it is luxurious. A normal meal averages between ₩20,000-30,000.
So if it took many takes to get the shot, do you think they had to pay full price for all the food?
---
OLD MULLAE
올드문래

Address: 서울 영등포구 도림로 433-6
Hours:
Mon-Wed: 10:00-01:00
Thu-Fri: 10:00-02:00
Weekends 12:00-00:00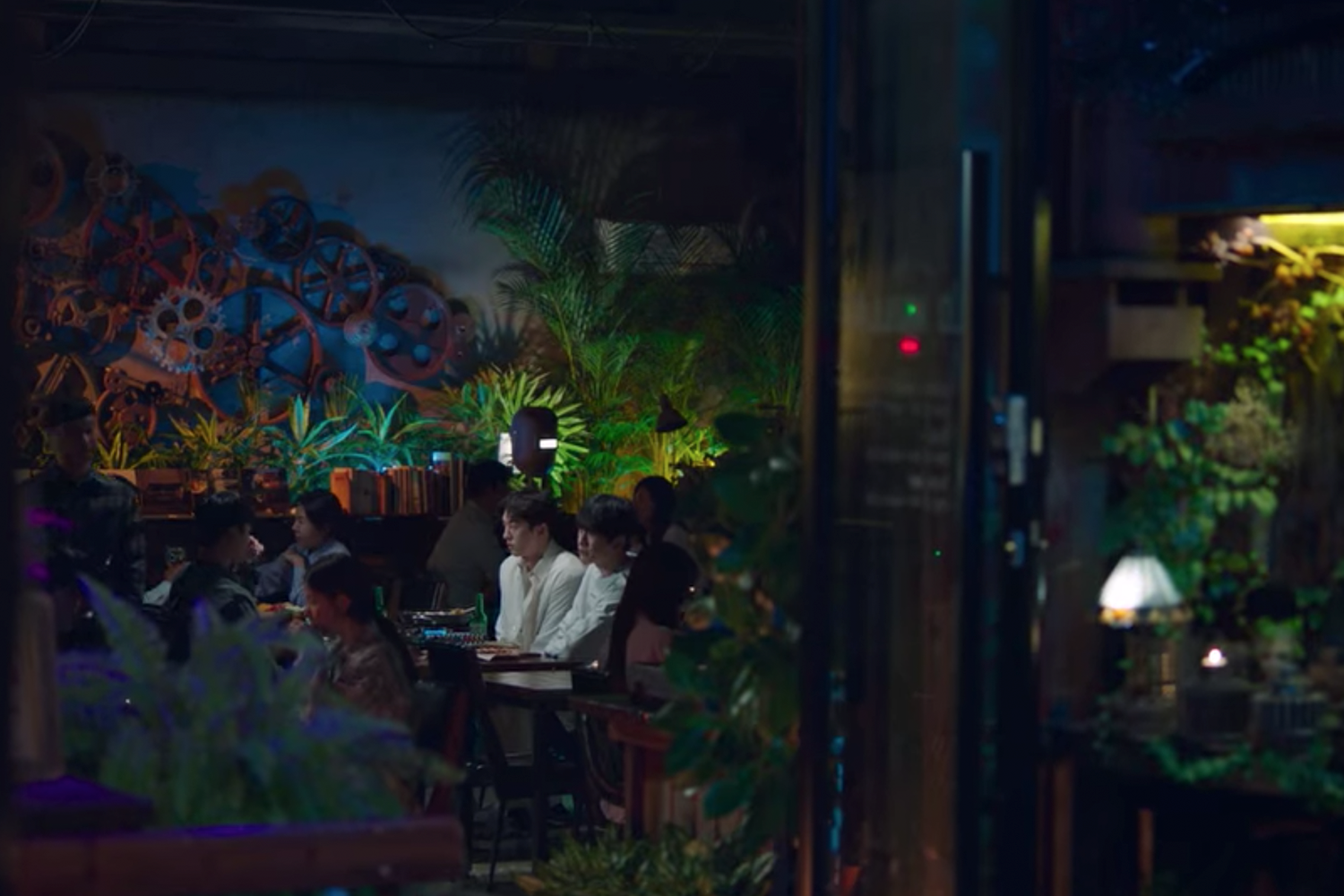 The ninth episode of Start-Up has quite a heart-wrenching scene (I don't want to spoil anything), and the restaurant where it happened is the delicately exotic Old Mullae.
Aside from Start-Up, the drama 18 Again also filmed scenes here.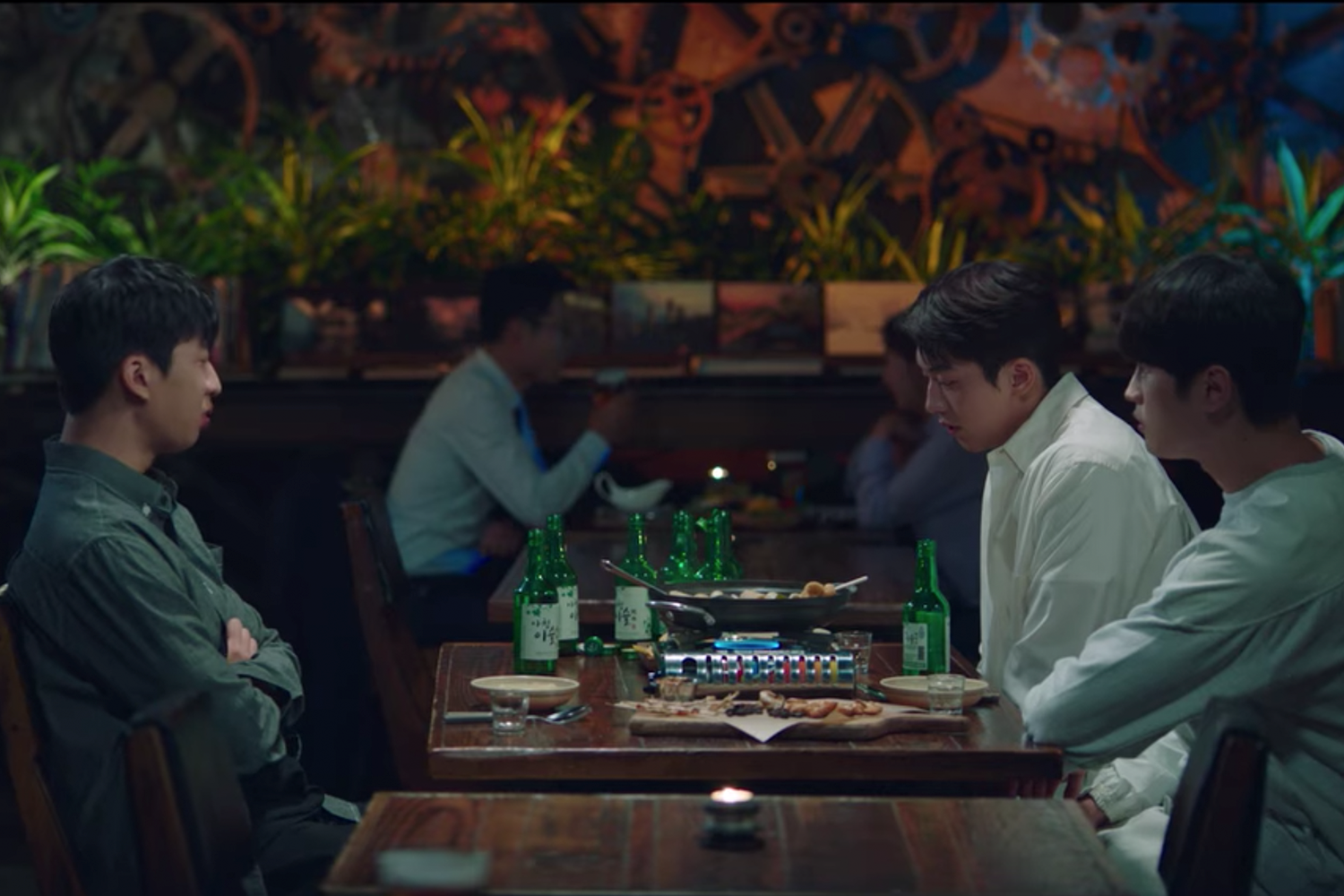 Old Mullae is very distinctive.
It has been transformed from an old warehouse and uses many parts from the abandoned iron factory to decorate the store in a beautiful and unique style. The gears on the wall are also an interesting decoration.
Just look at it!
---
YEOUIDO HANGANG PARK


여의도 한강공원

Address: 서울 영등포구 여의동로 330
How To Get There: Yeouinaru Station Exit 3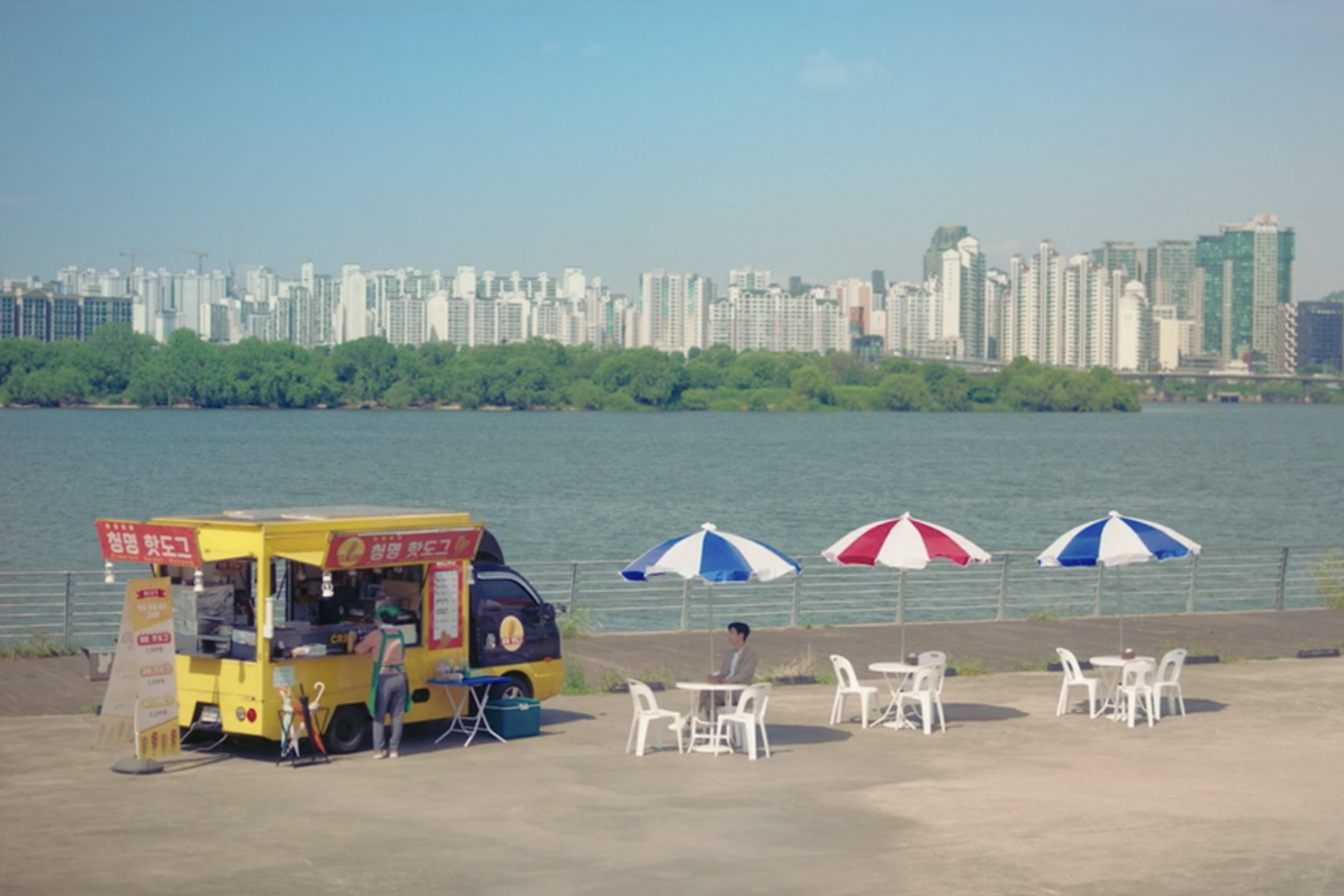 We all love Grandma's food truck and how scenic it is located by the waters in the city.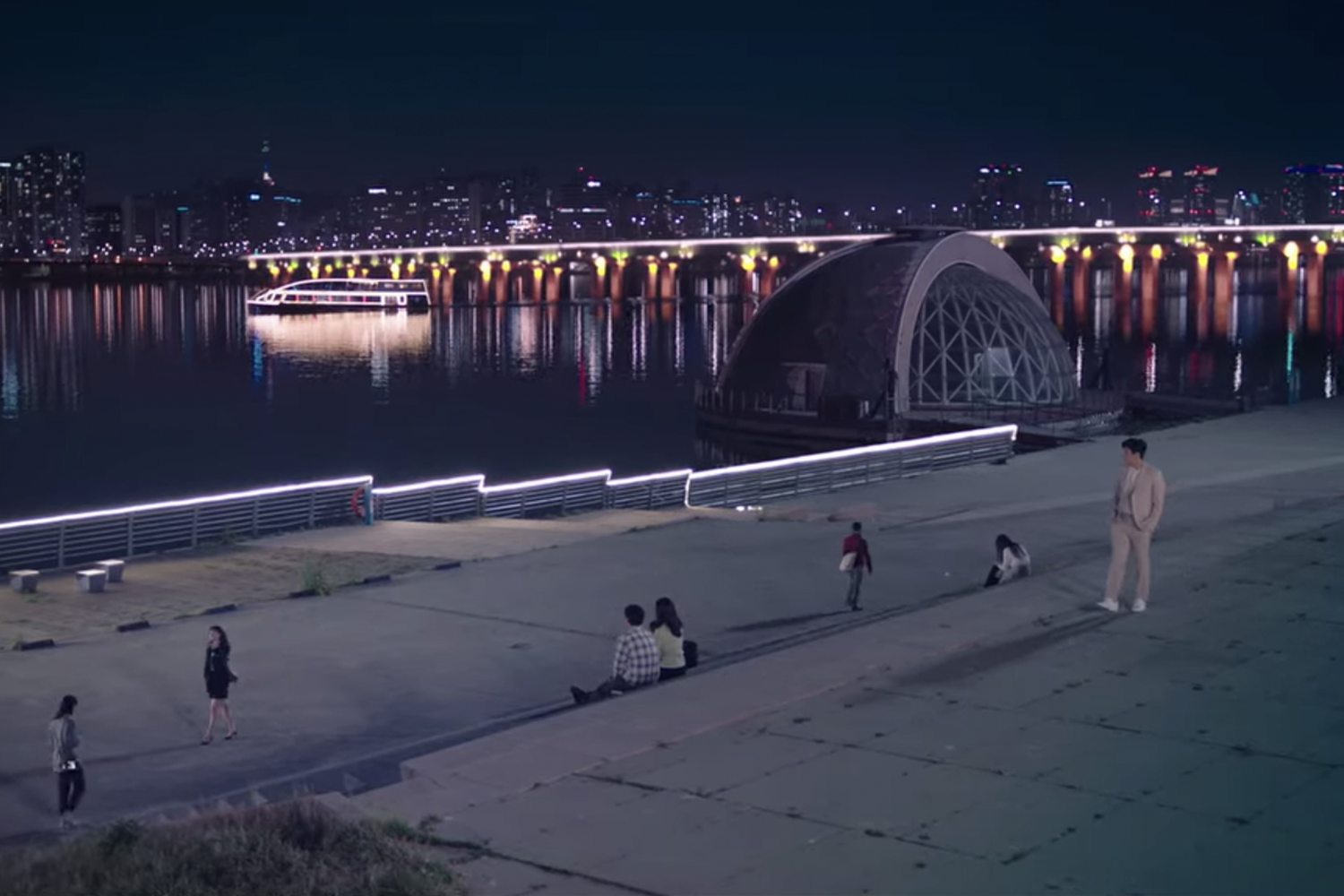 The actual location is considered one of the three best Hangang Parks in Seoul.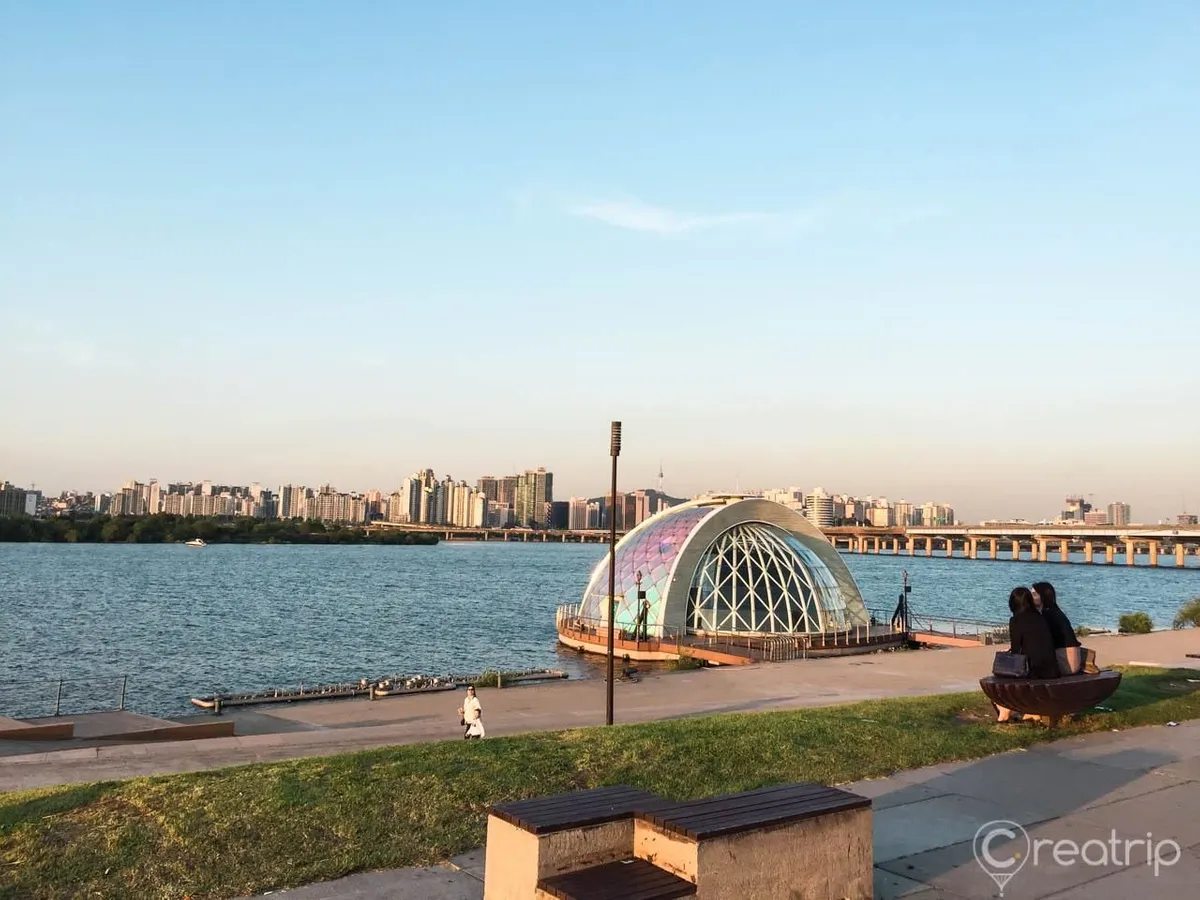 Not only is it a beauiful filming location of the drama, it offers lots to do, eat and see!
---
A TWOSOME PLACE
투썸플레이스 신논현역점

Location: Sinnonhyeon Station Branch
Address: 서울 강남구 논현동 200-7
Open 24 Hours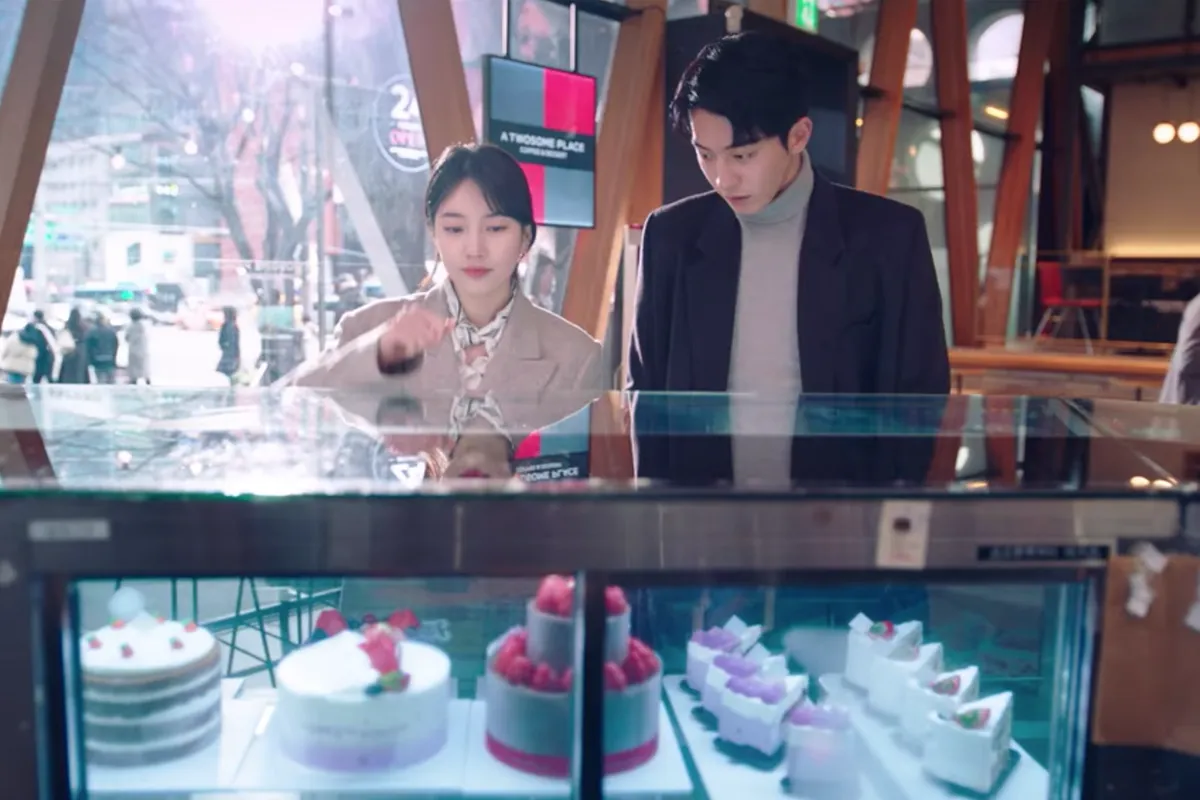 In the last episode, Dosan took the team members to a cafe and treated everyone to delicious coffee and cake!
Does the cafe look familiar to some of you guys? That's probably because A Twosome Place is a big franchise cafe brand in Korea. You've probably stopped by one or stumbled upon one before.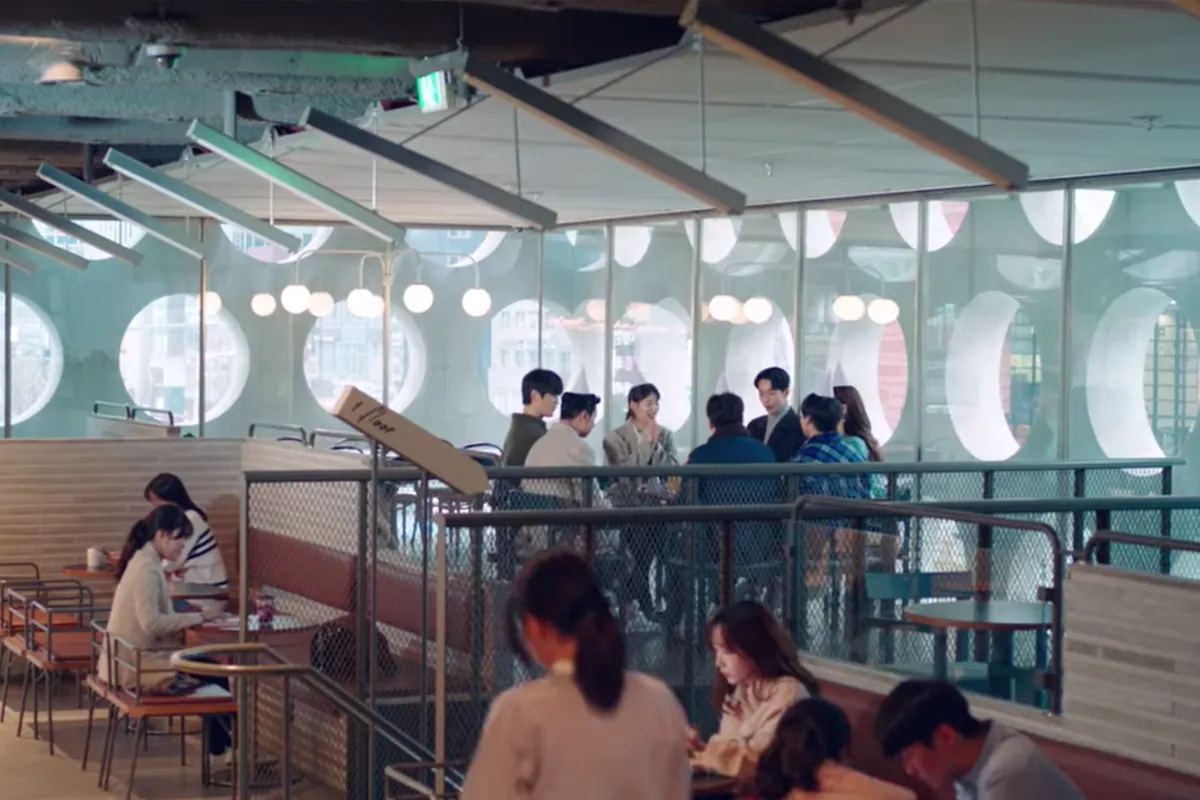 The Sinnonhyeon Branch is humongous with lots of tables and chairs. It's also open 24 hours so you can stop by at any time!
Avoid visiting on Friday and Saturday nights, the cafe will be messy and reek of alcohol because lots of Gangnam partiers will either pass out until the subway starts running again or kill time after a crazy night out with their friends at the cafe.
When you visit, make sure you grab the same table Dalmi's team sat at!
---
BYEONGSULMAN CAMPSITE
병술만캠핑장

Address: 충남 태안군 안면읍 유황마지길 262-1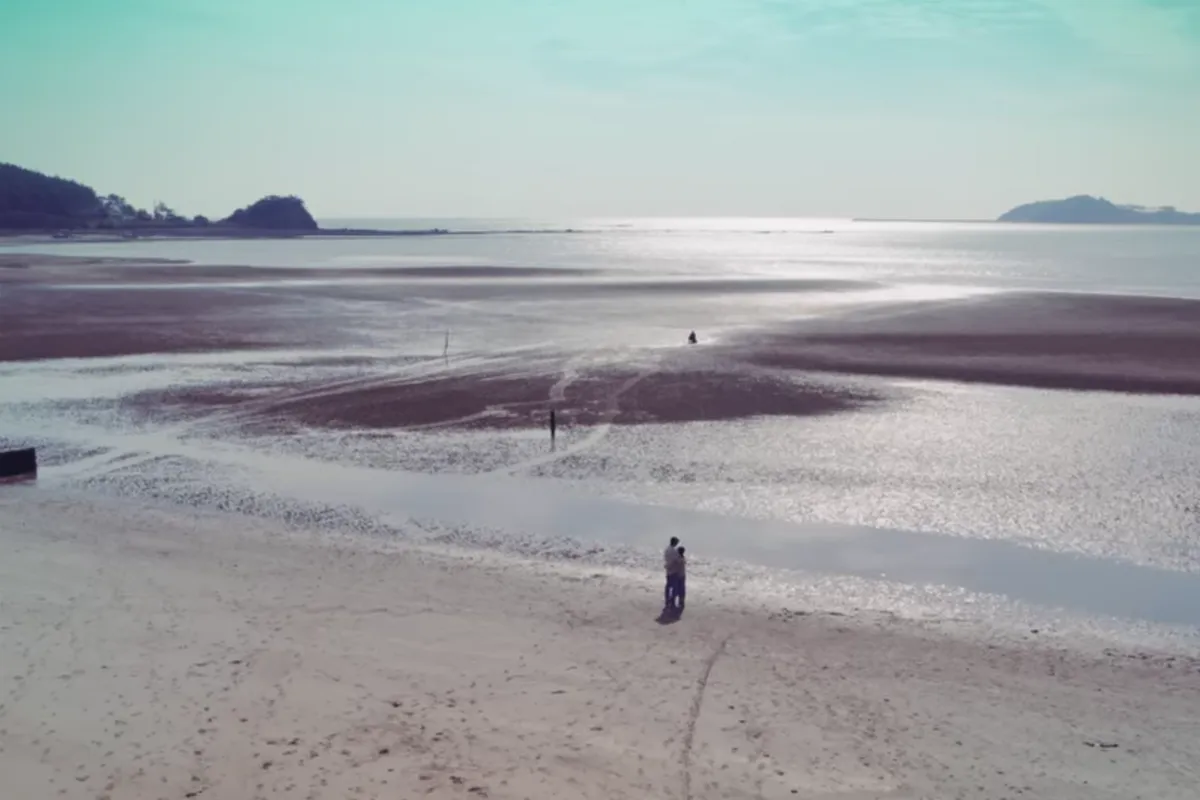 In episode 9, Do-san, Dal-mi and Grandma went to a mud flat with an amazing view.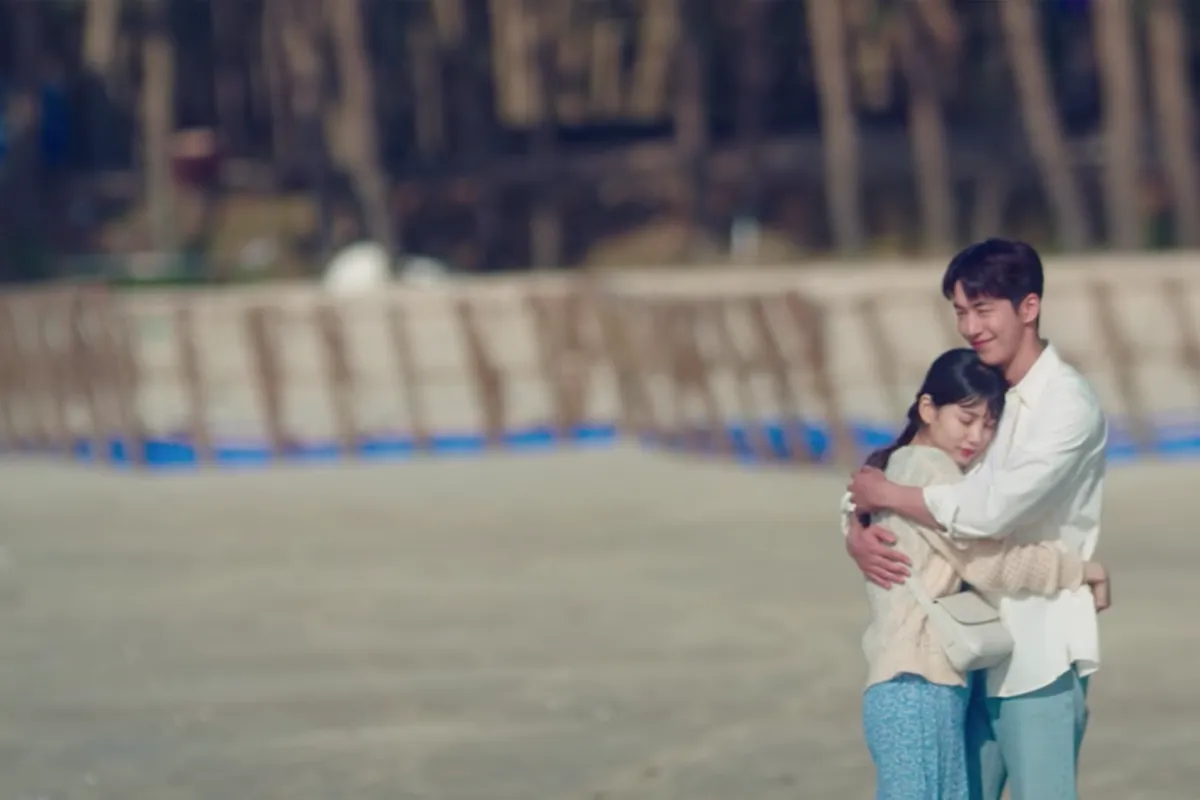 The place is not a renowned spot or anything, but it's a great place for campers in Chungcheong-namdo (southern Chungcheong province) and is one of the best campsites loved by locals.
When it's the low tide, you can dig for seafood just like Grandma did!
---
UIJEONGBU CATHEDRAL
천주교 의정부주교좌성당

Address: 경기 의정부시 의정부동 429-6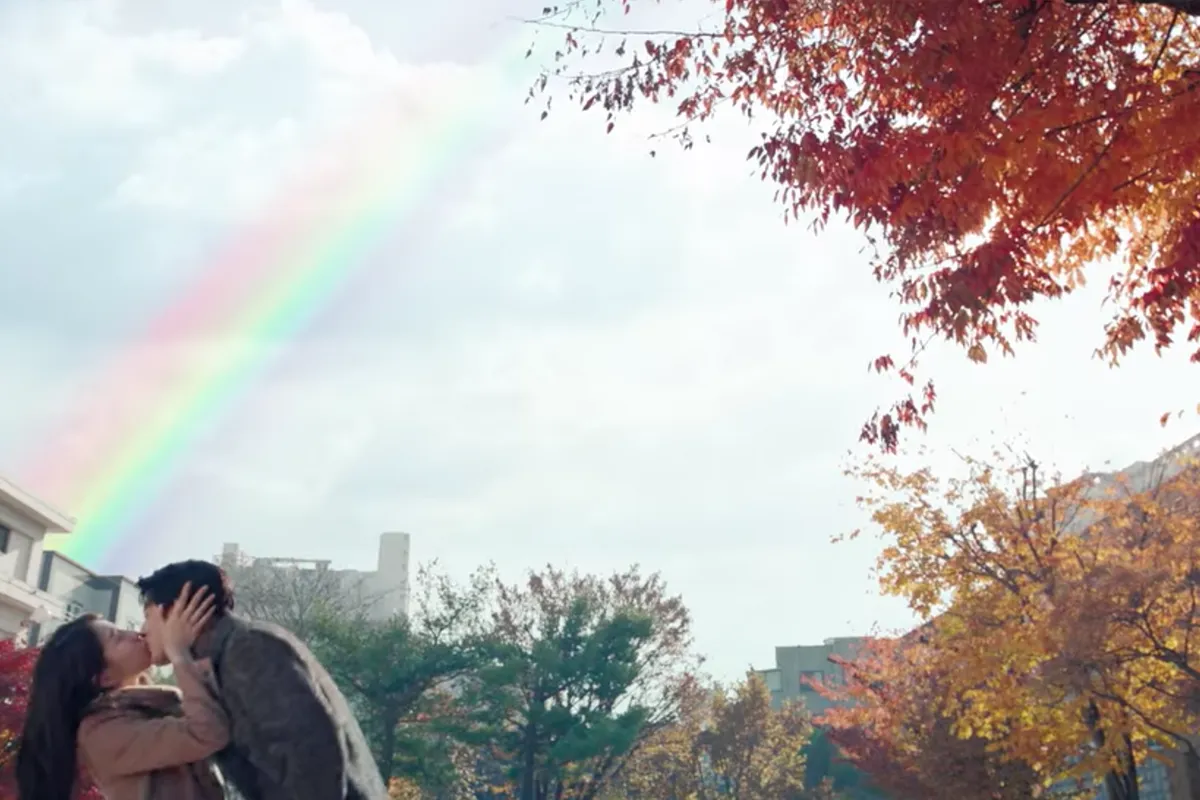 Before losing her sight, Grandma would come to this place often to pray, occasionally bringing Dal-mi where she'd become a one-day Catholic.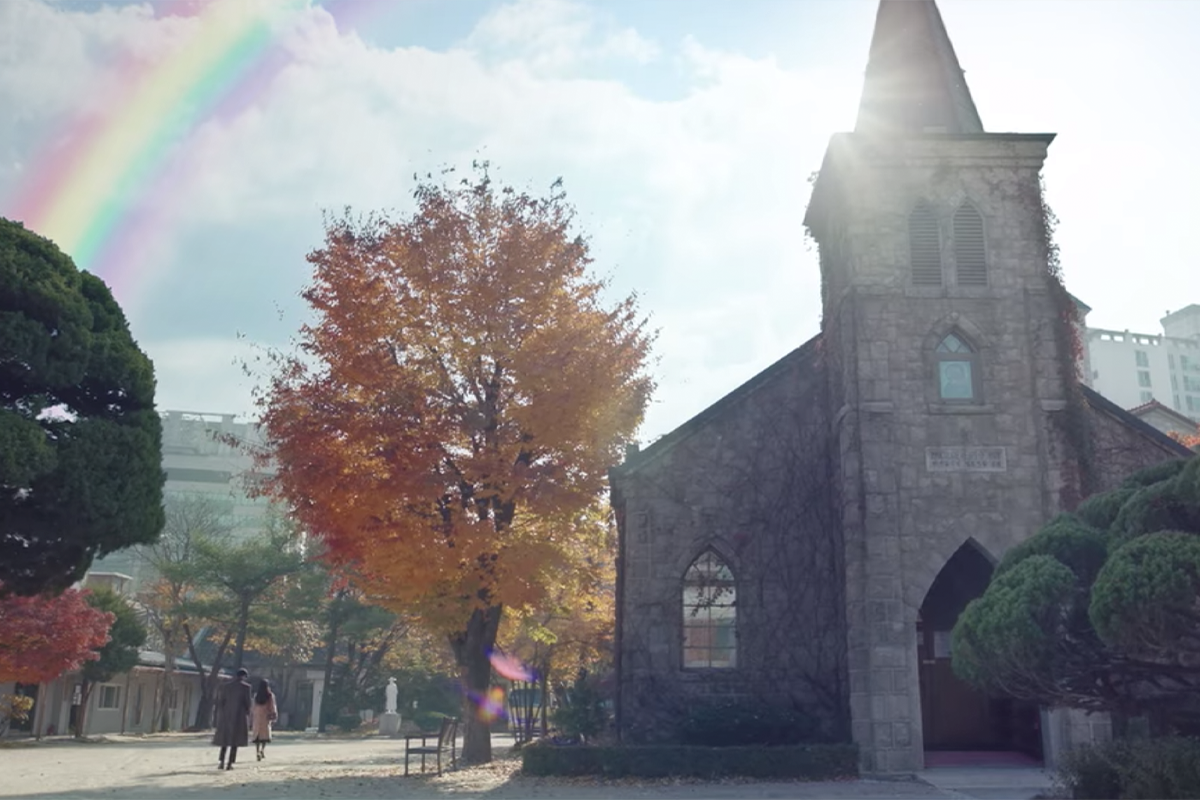 There was also a scene where In-jae came by but didn't have the courage to meet her after so many years.
The classic kiss scene in the last episode was also in front of this cathedral!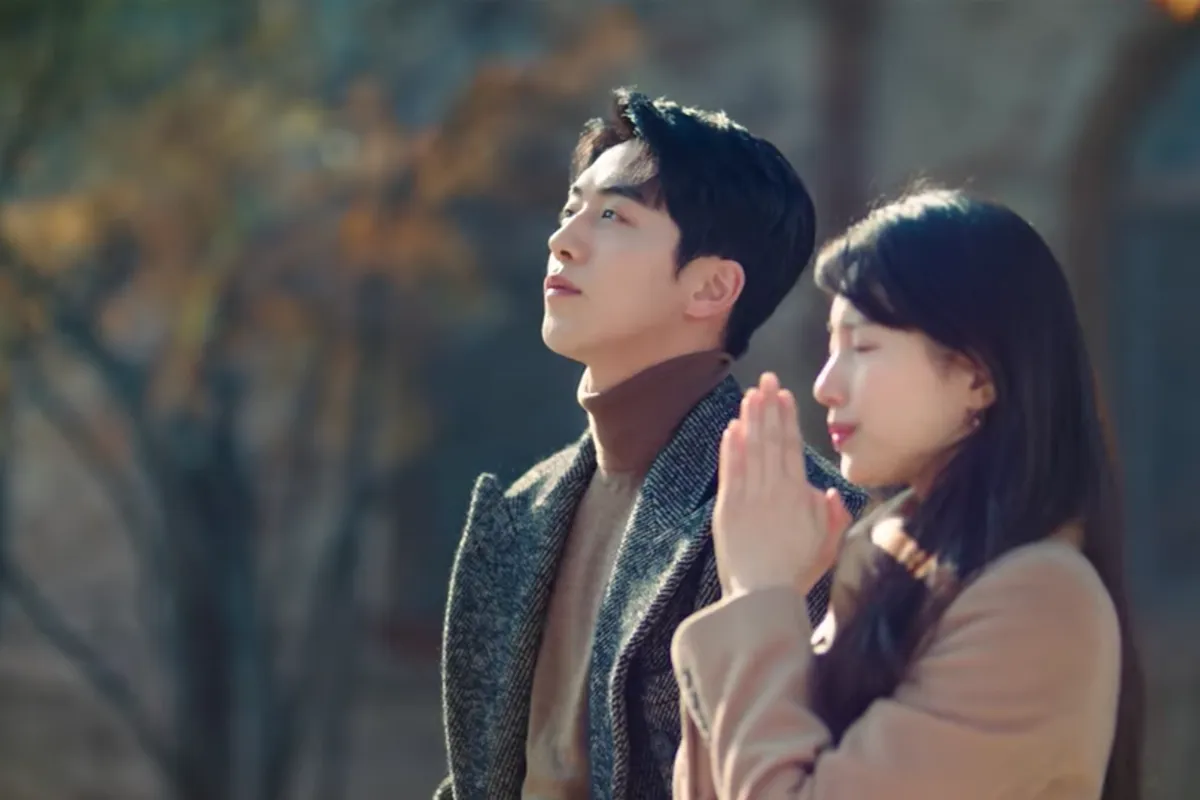 With a history of over 60 years, this cathedral stands proudly in the Uijeongbu area and is the 99th Cultural Asset of Gyeonggi Province.
---
That is it for our summary of Start-Up filming locations!
Which place are you going to visit first? Let us know in the comment section below.
---