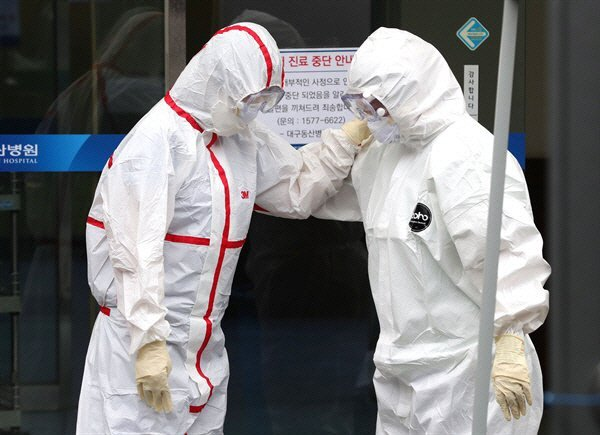 Members of Sarang Jeil Church who attended the Gwanghwamun Assembly, which saw more than 3,390 church members gather in one place, caused trouble by hugging a health worker who visited to test them for COVID-19 and spitting in places.

According to City of Pocheon and the related quarantine authorities, a married couple in their 50s were tested positive for COVID-19.

This couple are members of Sarang Jeil Church and attended the Gwanghwamun Assembly on the 15th. Sarang Jeil Church, located in the Seongbuk-gu area of Seoul, is led by Reverend Jeon Kwang-hoon, the person in question of the recent mass spread of COVID-19.

They hugged one of the two health workers who visited them at their restaurant on the 17th, a day before they were confirmed positive, and refused to get tested.

They said, "I don't want to be the only one infected," and even spat in their own vehicle, causing major disturbance.

Police ended up getting involved in moving them to a treatment center in Ansan and the two health workers who were present at the scene are currently in self-quarantine.
City of Pocheon stated, "There was a clear purpose of harming the health workers so we are going to take legal and administrative actions against them upon completion of their treatment."

There have been over 630 confirmed cases related to Sarang Jeil Church as of August 20th.

---
Article Paraphrased From: Seoul Economic Daily
Sources: Yonhap News
If you have questions or comments about the article, please leave them below or email us at support@creatrip.com.