Le Montblanc | Itaewon
Hidden hot place in Itaewon where you can have true-to-life yarn mousse cake!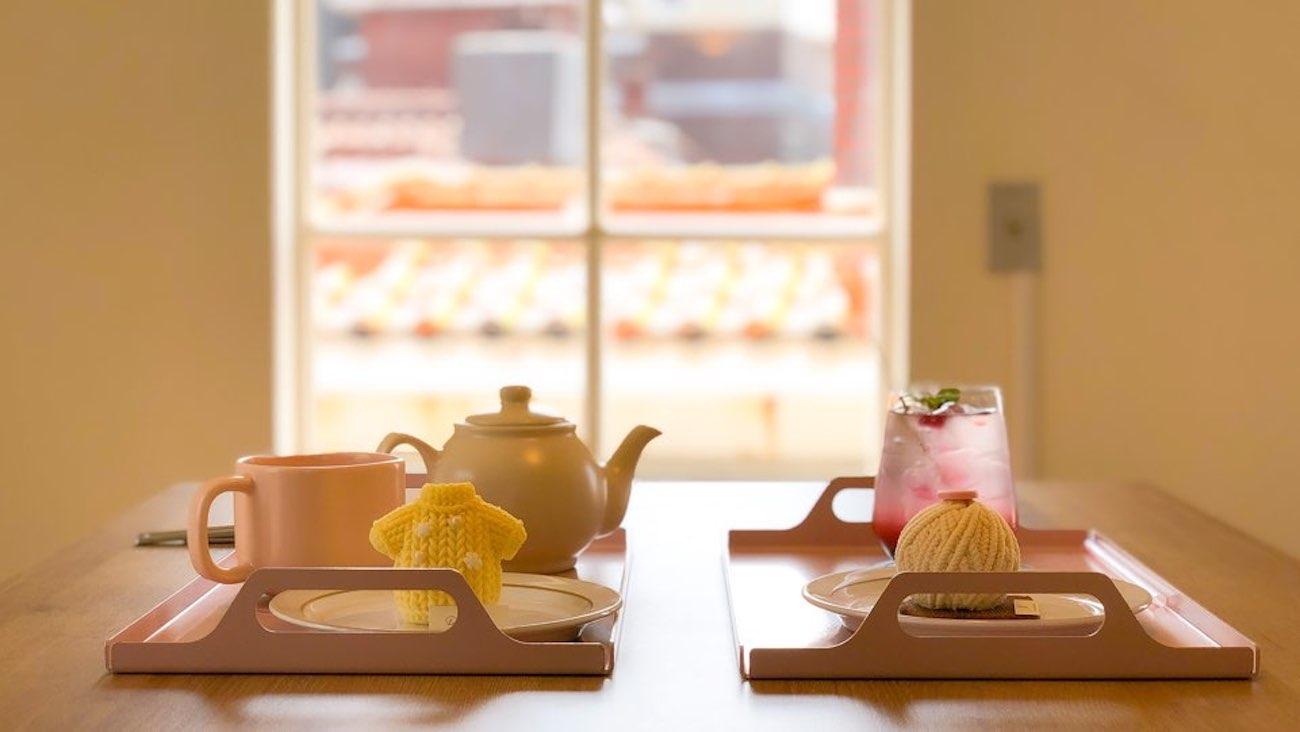 Deep inside Itaewon lies an adorable and charming cafe called Le Montblanc. Their super true-to-life sweater and ball of yarn is actually a super delicious mousse cake!
You won't be able to tell whether it is edible or not until you dip your fork into it. Creatrip has partnered with this magnificent cafe in Itaewon so that Creatrip members can get a 10% discount. There is a story behind how this yarn-like cake came about. Let's go inside to find out!
---
Information
Address: 서울 용산구 신흥로 99-4
Hours
Tue-Fri 12:00-19:00
Sat-Sun: 12:00-20:00
Mon: Closed
---
Review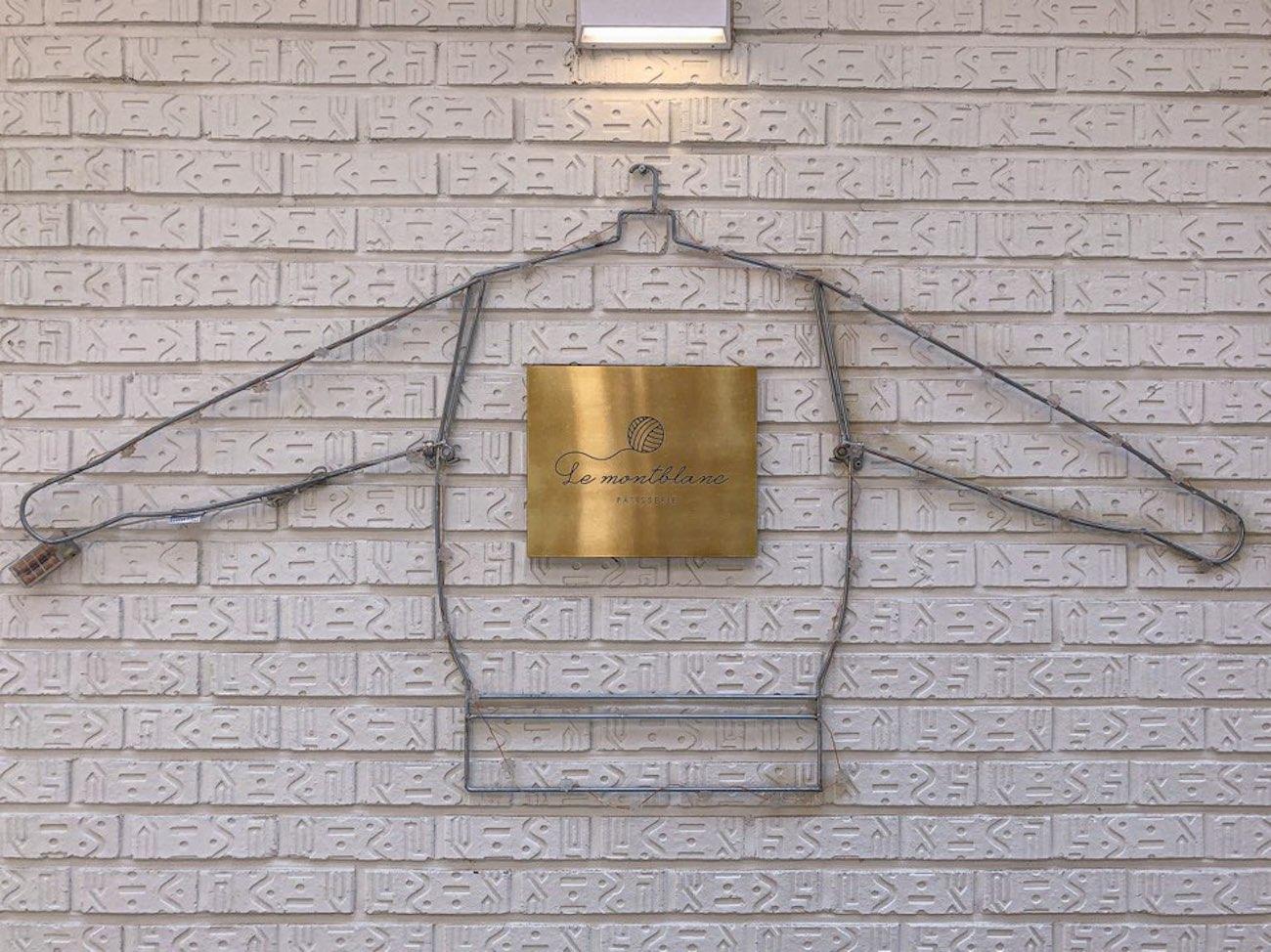 At the entrance of the cafe, I saw the yarn sweater sign and thought I've come to the right place. I can tell you that it is not easy to locate this place, but even under these conditions, there are many Koreans and foreigners who visit this place for their delightful mousse cake.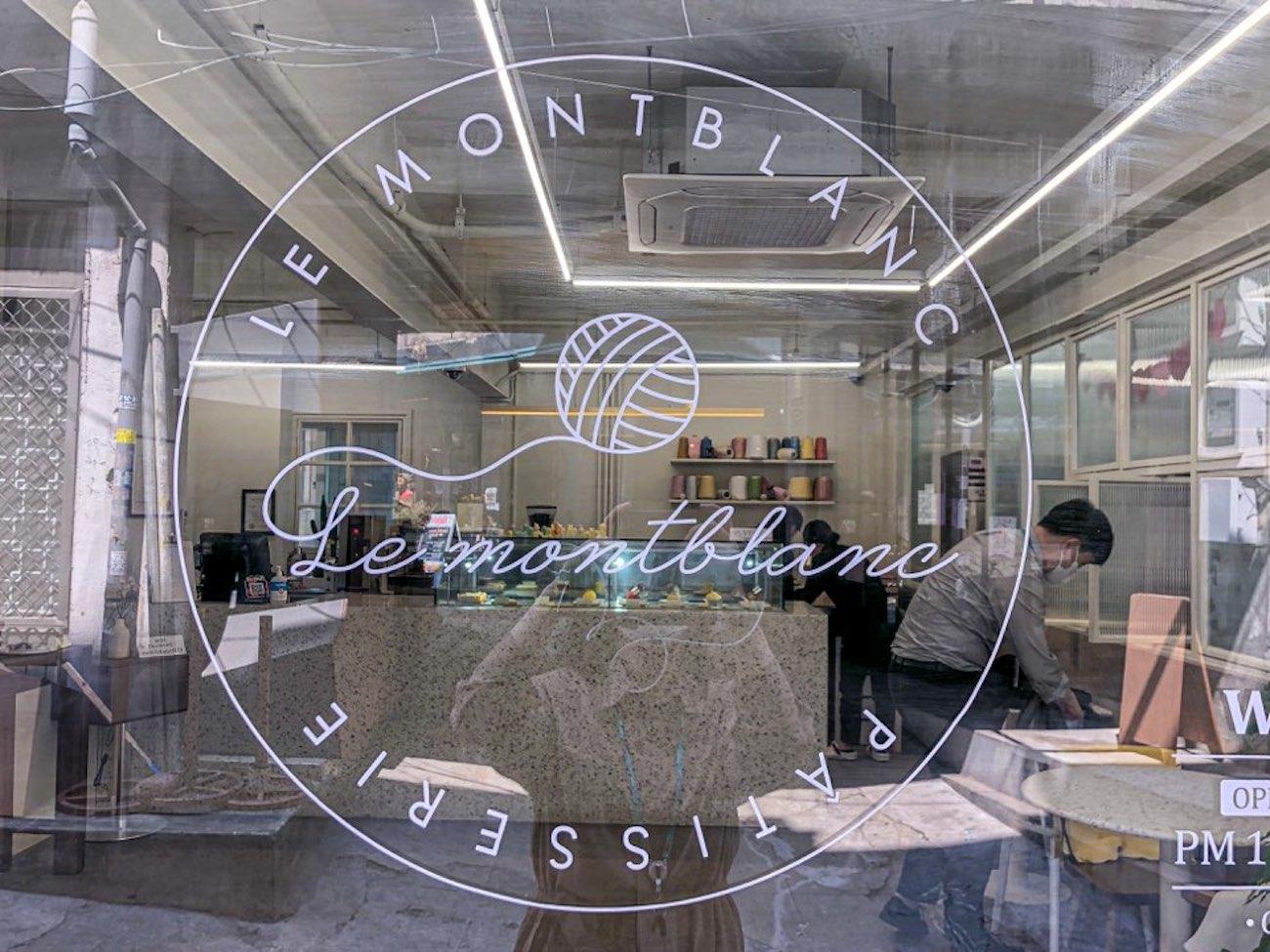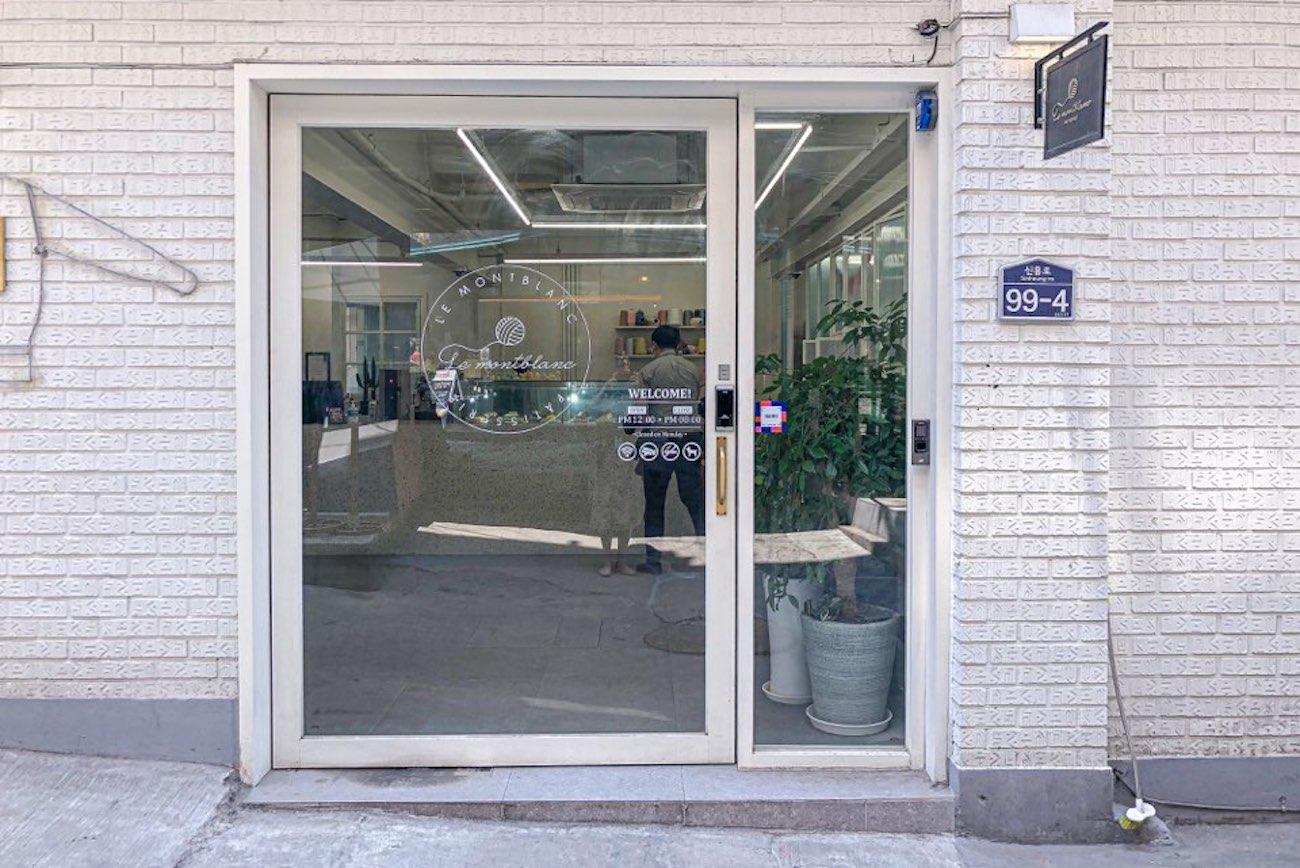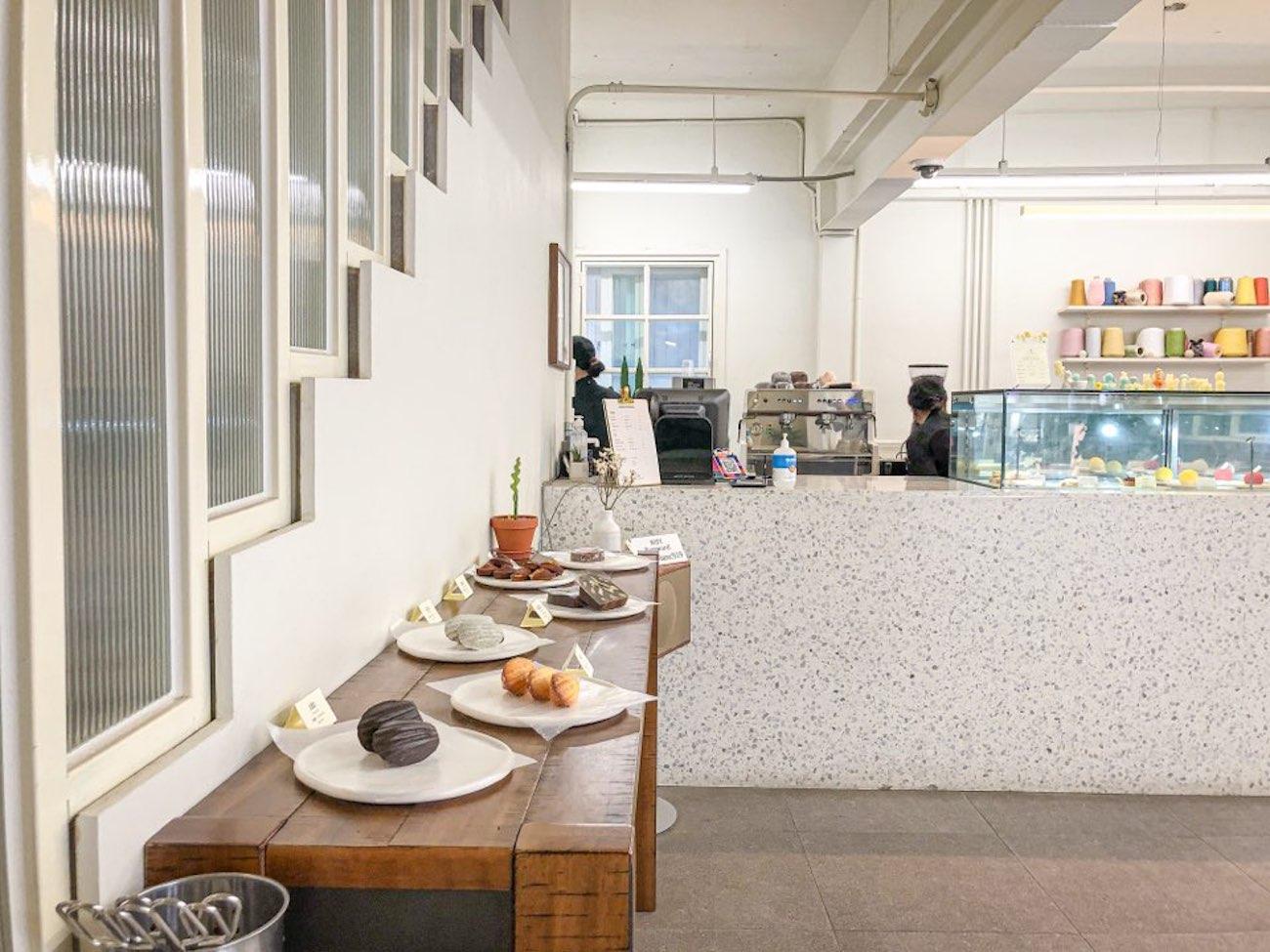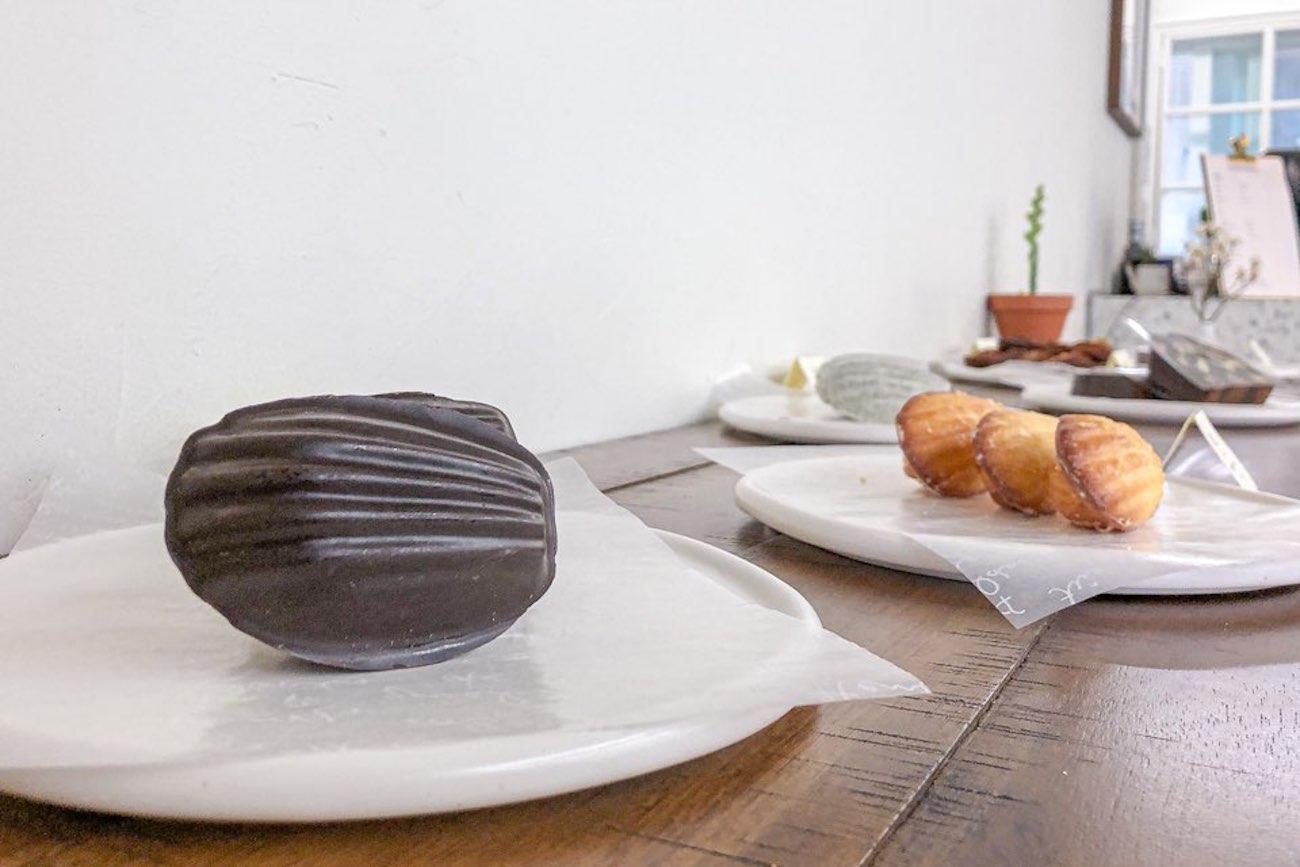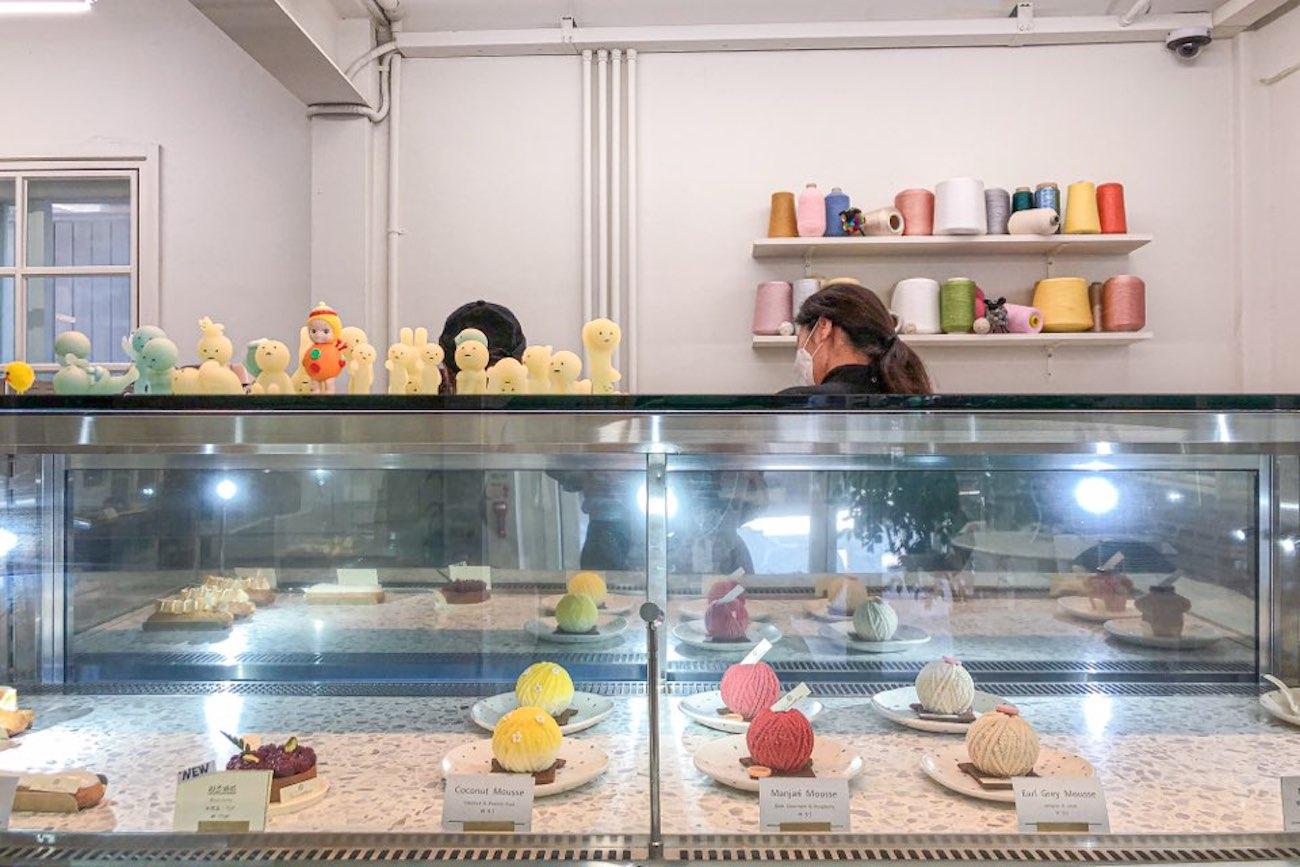 Once you enter the left side of the cafe, there were relatively simple desserts on display. In the middle, high-quality cakes are displayed, including yarn mousse cakes!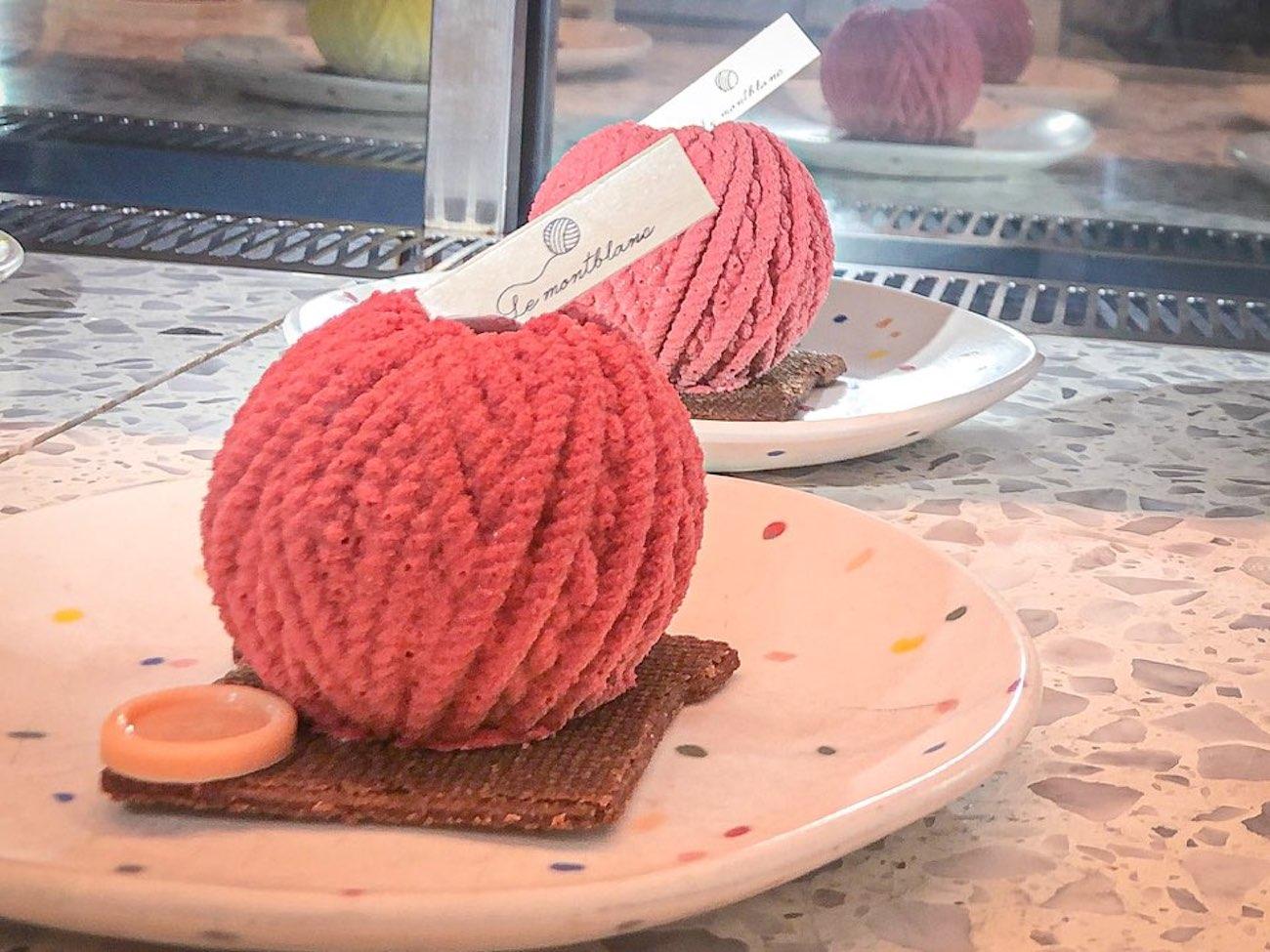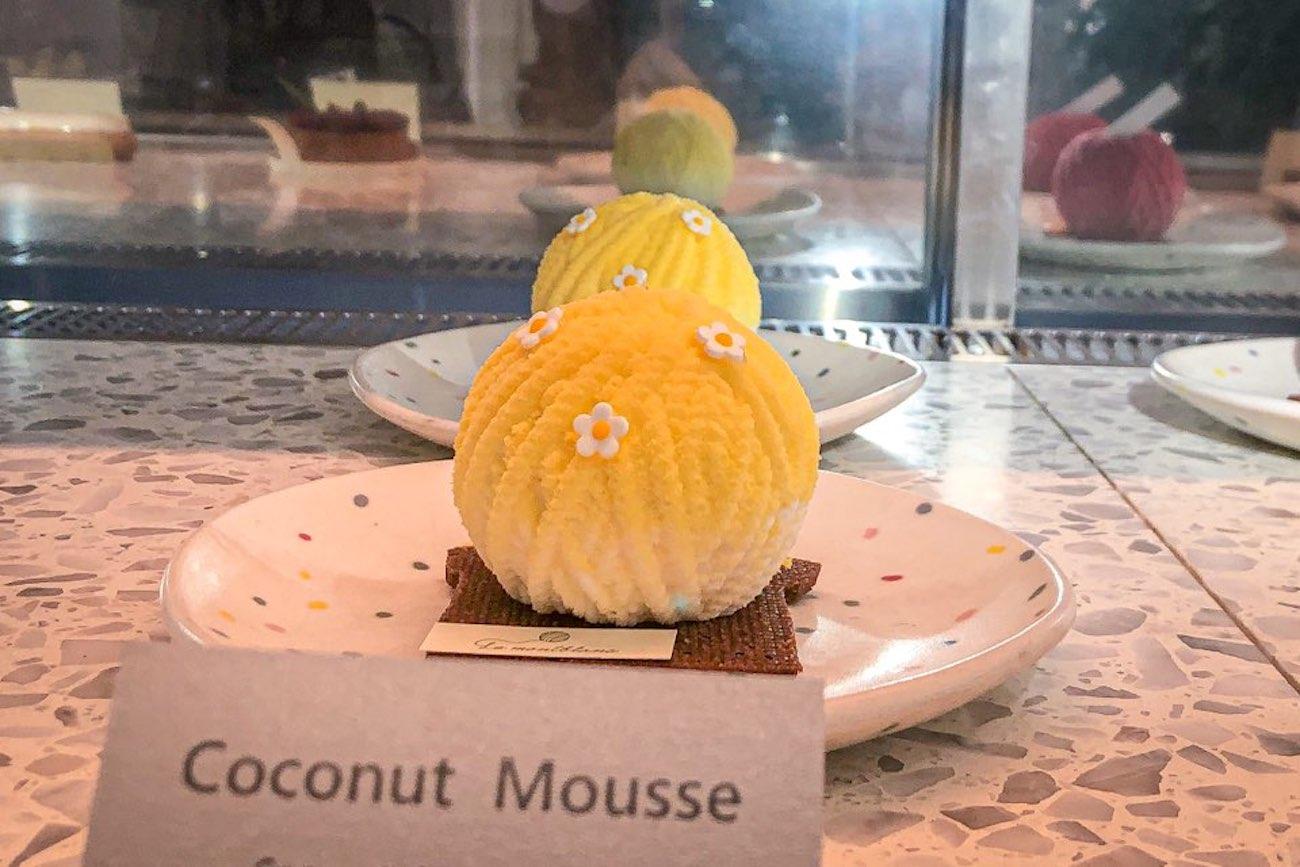 Is it a ball of yarn or a mousse cake? Once you know it's a cake you think it's really fascinating, but if you didn't, you would think it's a ball of yarn. It's that realistic.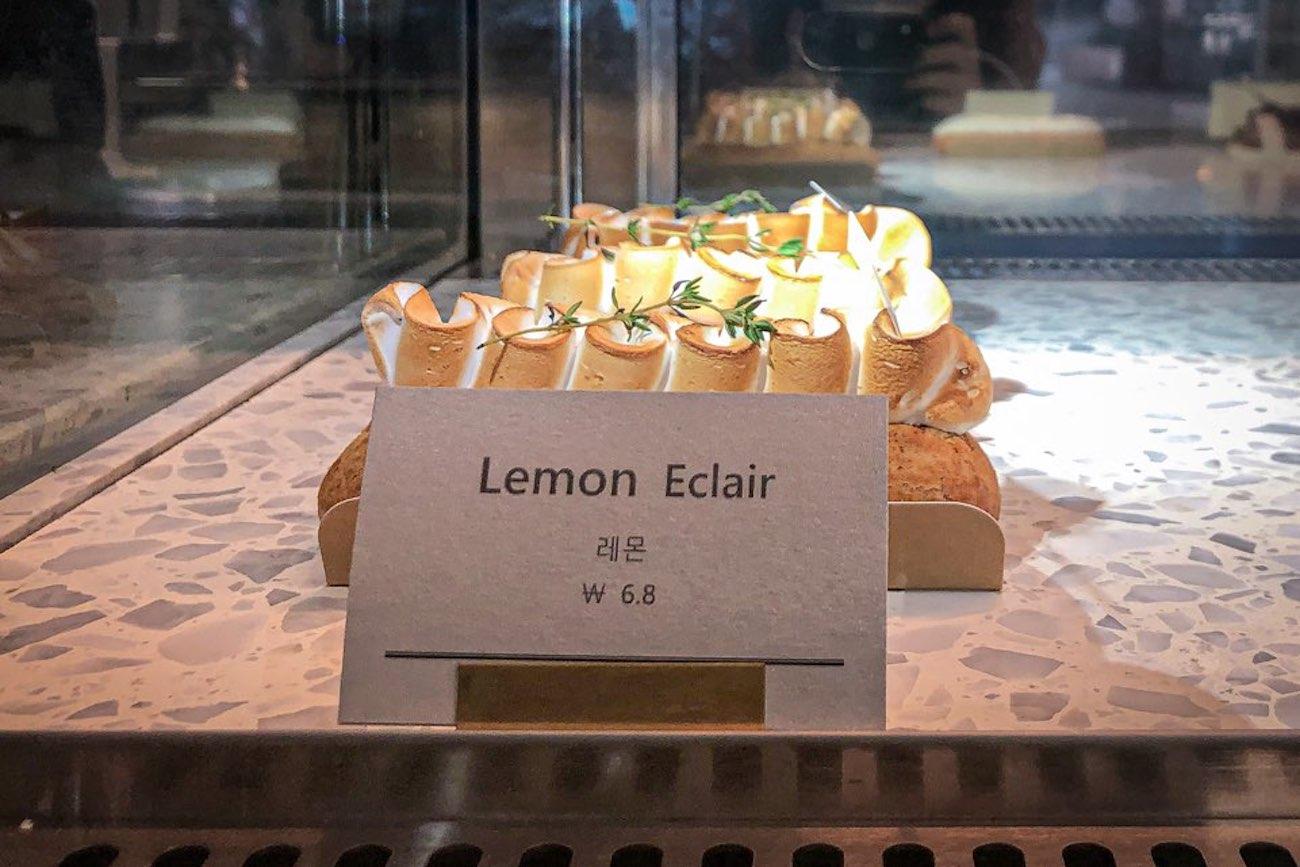 In addition to the yarn mousse cake, there were also several kinds of high-class desserts like Eclair. It was a dessert I would definitely want to try if I visit for the second time. (The desserts change with the season)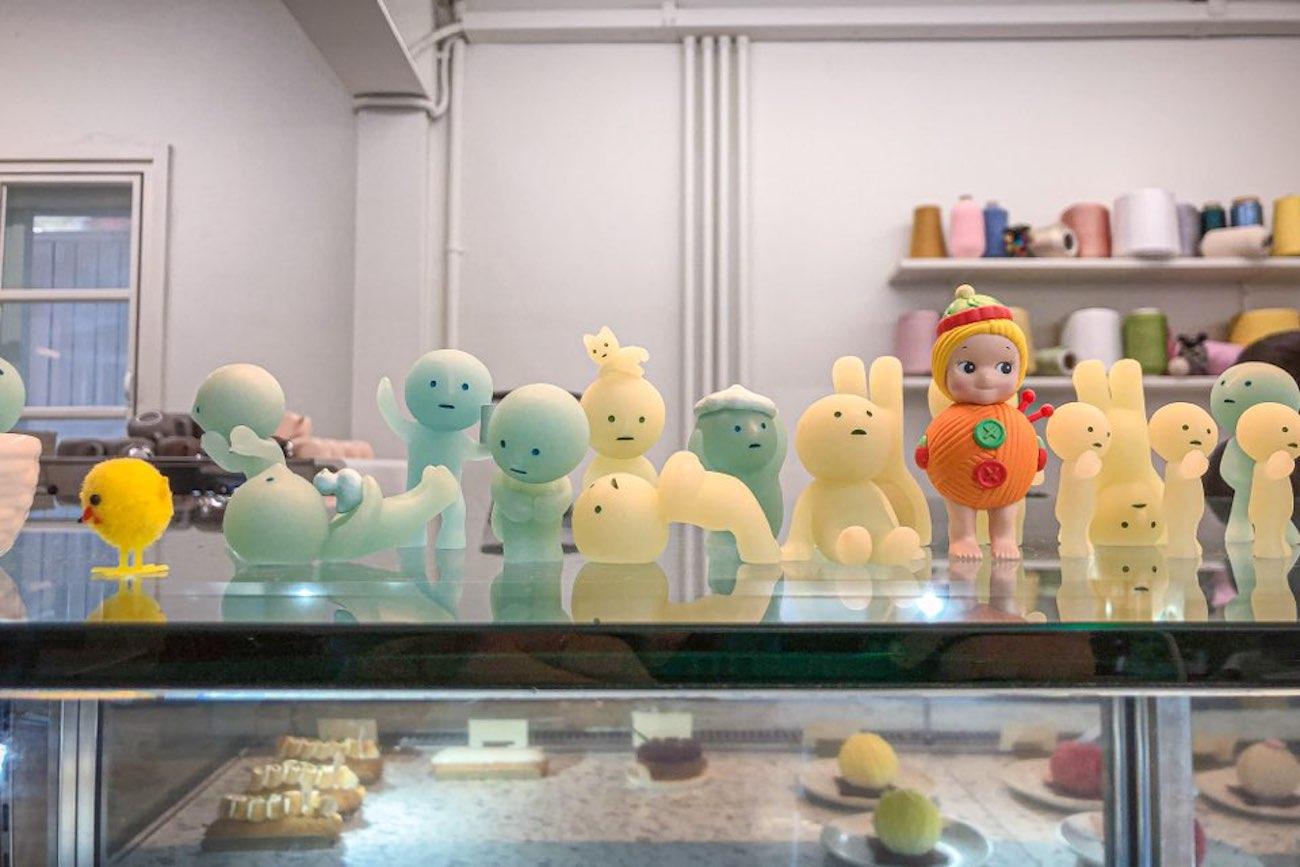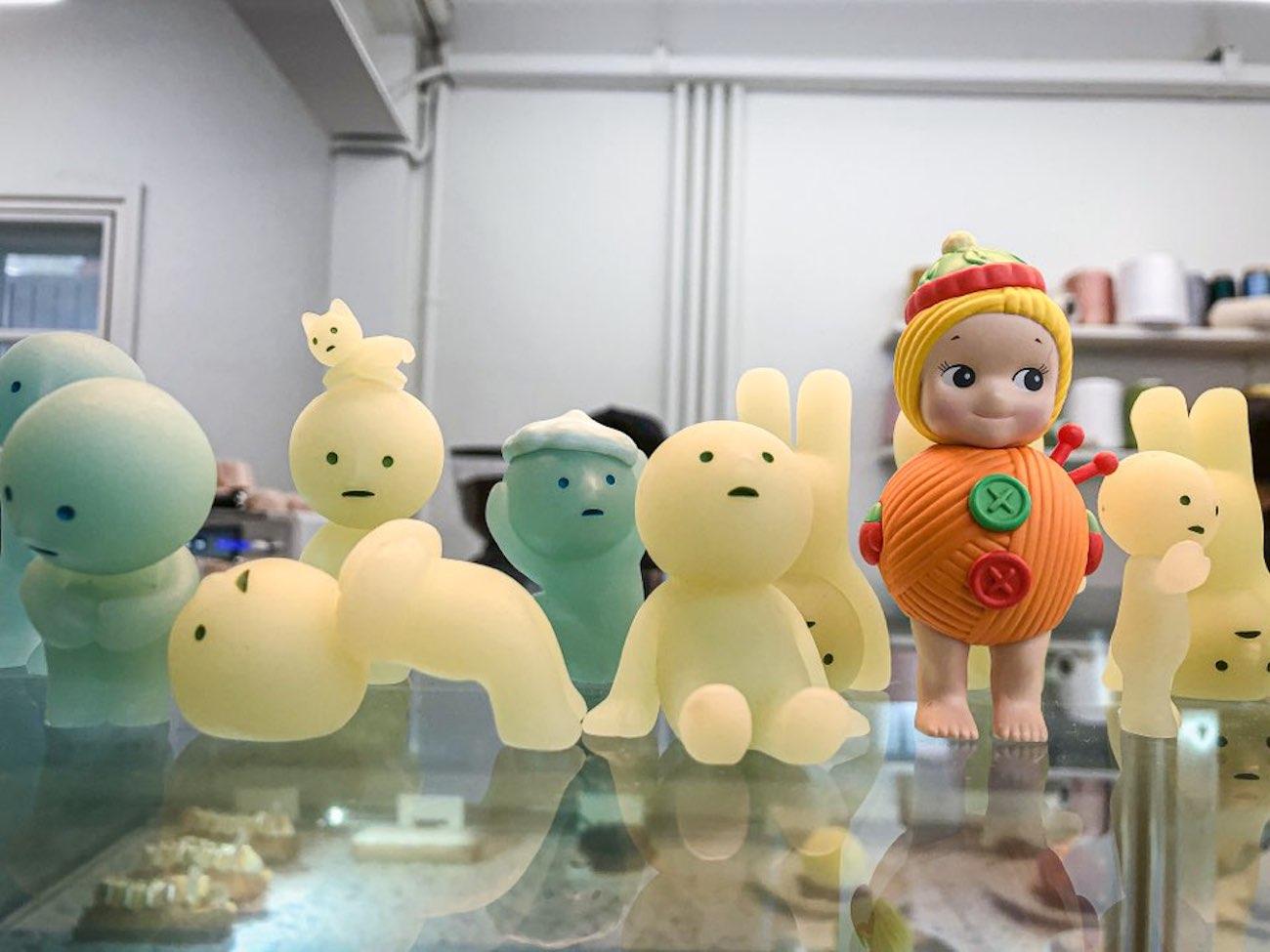 Strangely, you just want to take a photo of these cute dolls displayed on the counter.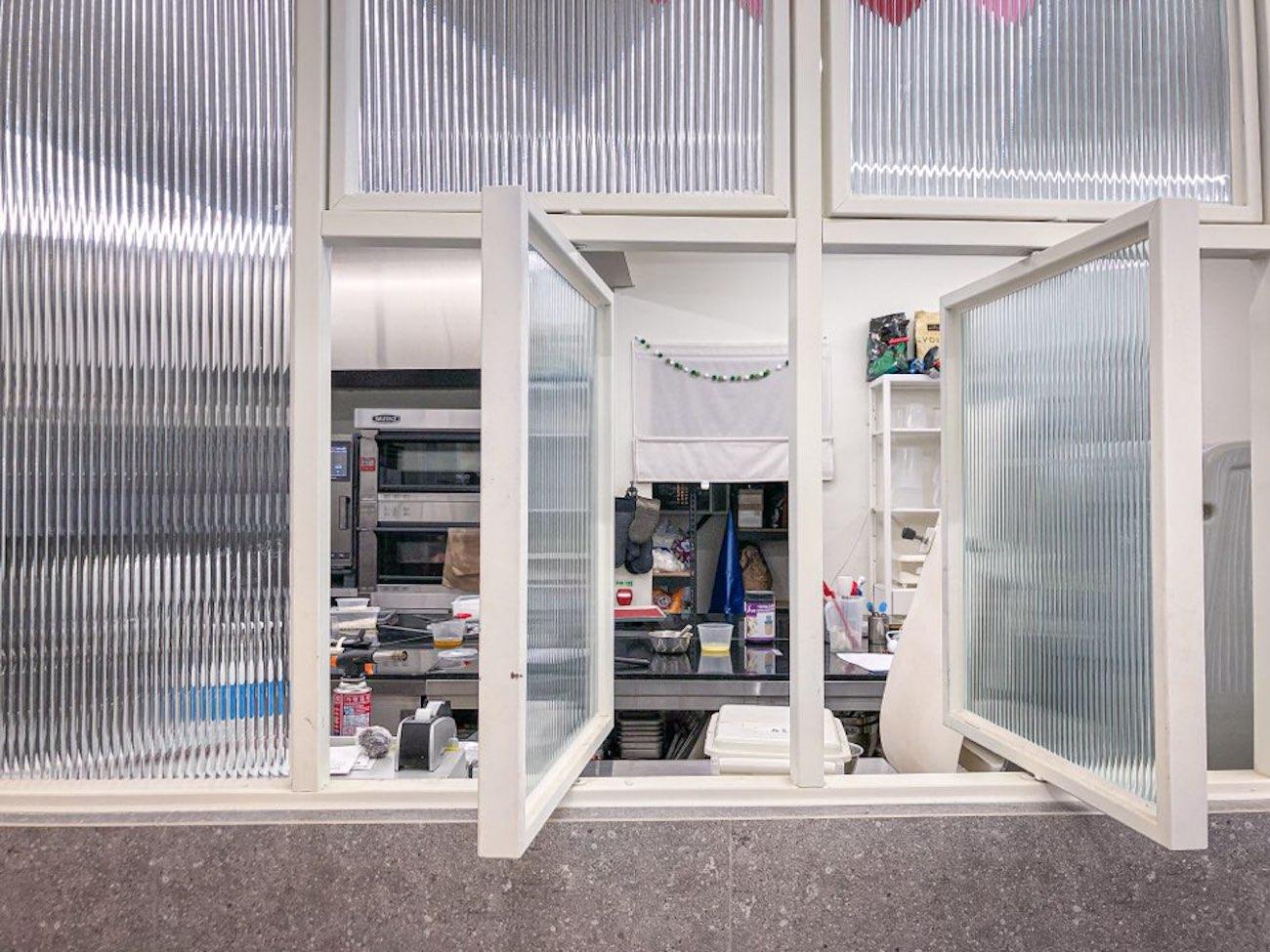 On the right, there was a separate space for baking. You actually see the baking process over the opened window. It made it even more authentic dessert cafe.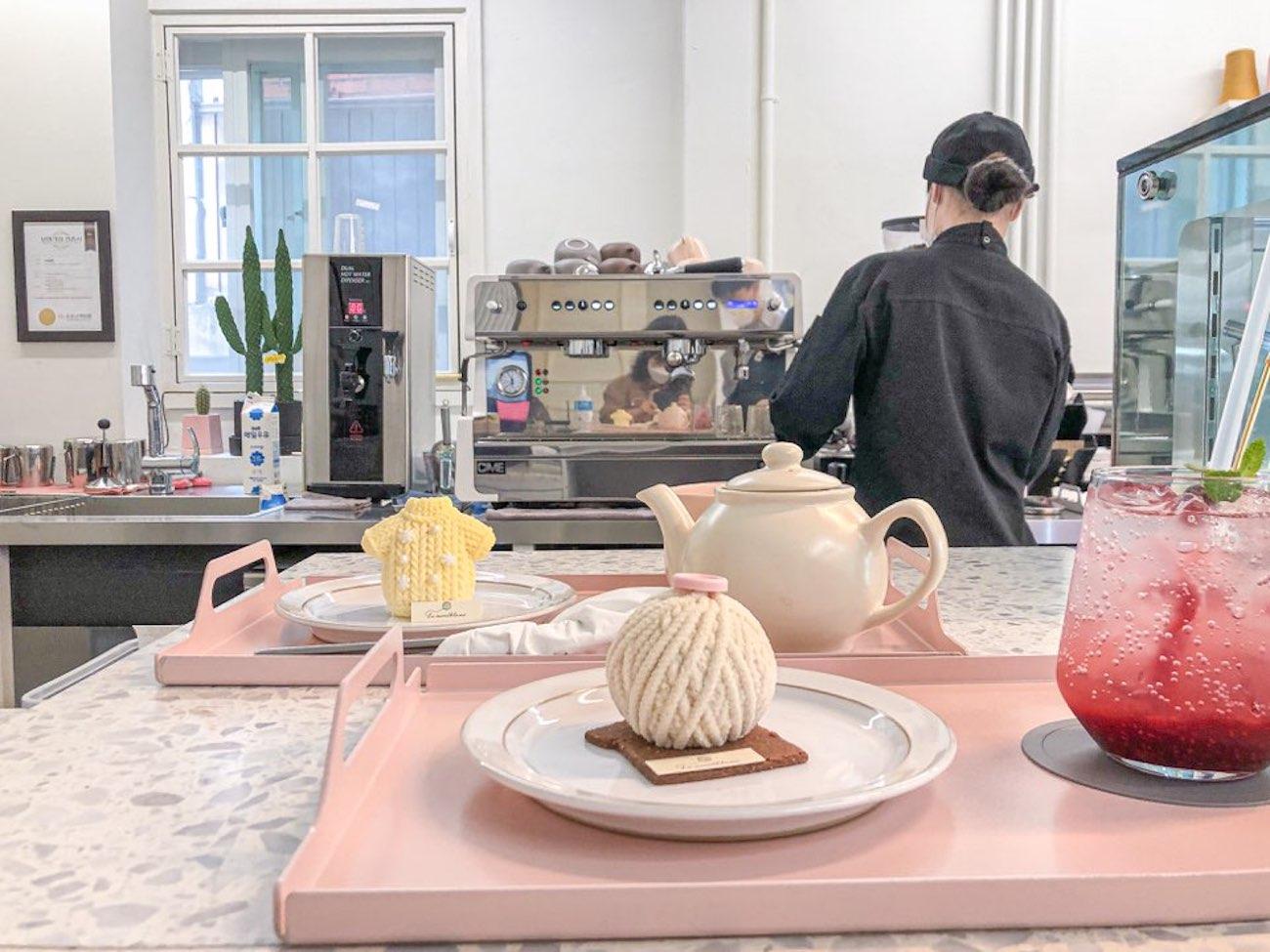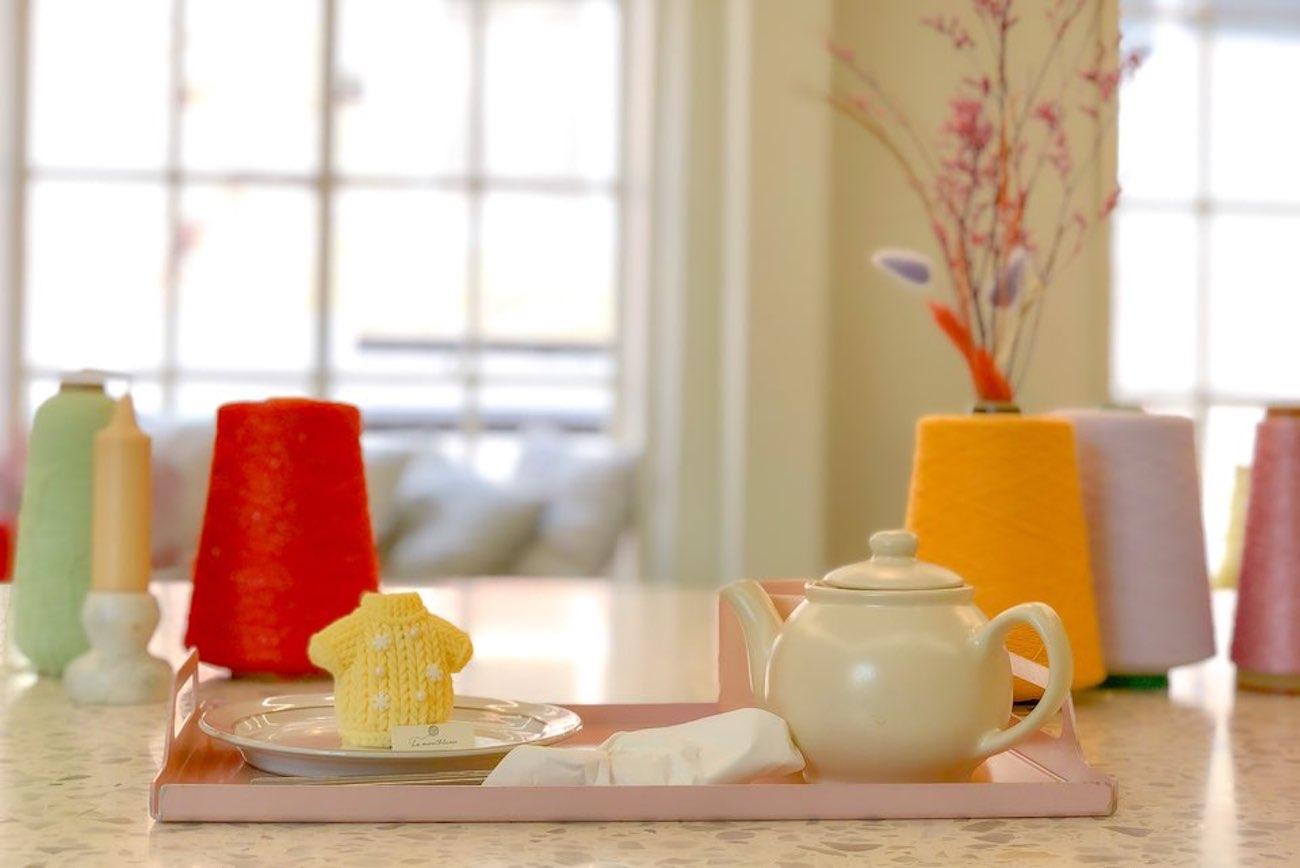 For the cake, we ordered an earl gray mousse cake and a mango mousse cake. The earl gray flavoured cake looked like a ball of yarn, and the mango flavoured one looked like a sweater.
For the drinks, we ordered Marco Polo tea and rich raspberry ade. As soon as our order arrived, I wanted to take a picture and put it on Instagram to show off.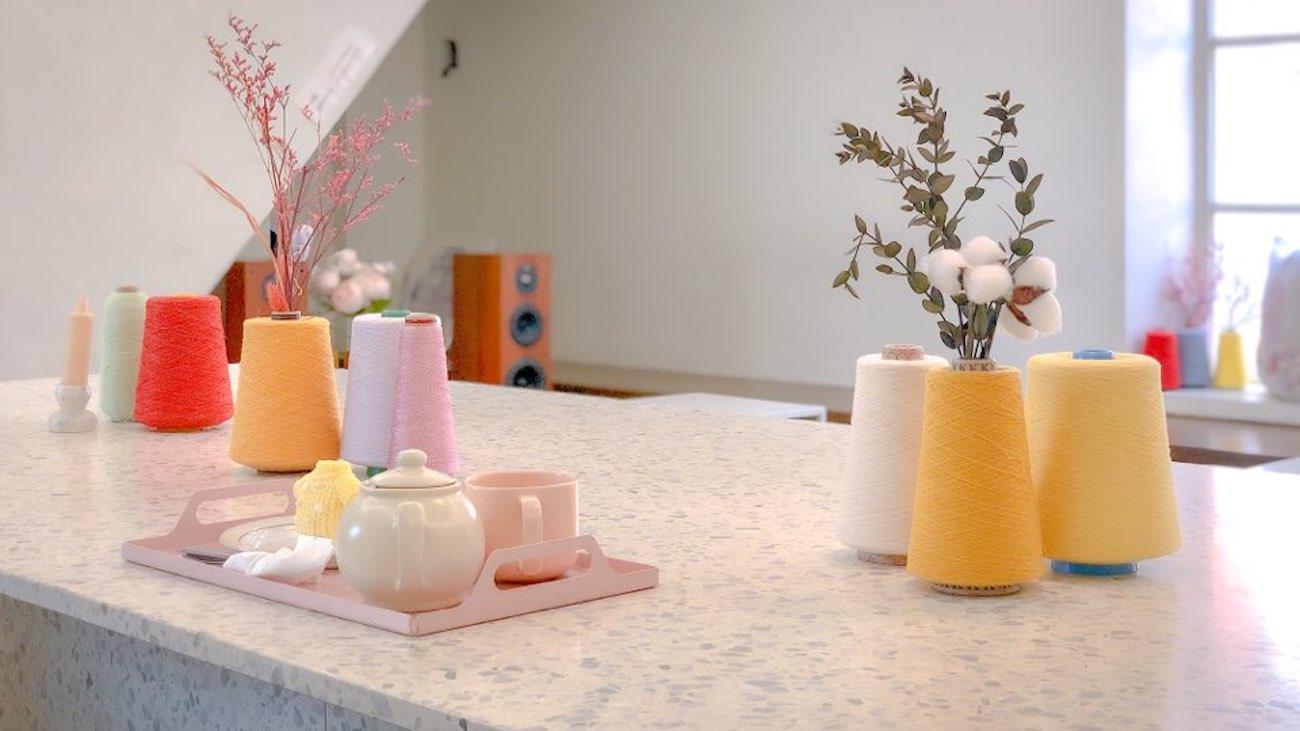 Le Mont Blanc consists of three floors. Among them, the interior on the second floor was designed with colourful threads and dry flowers.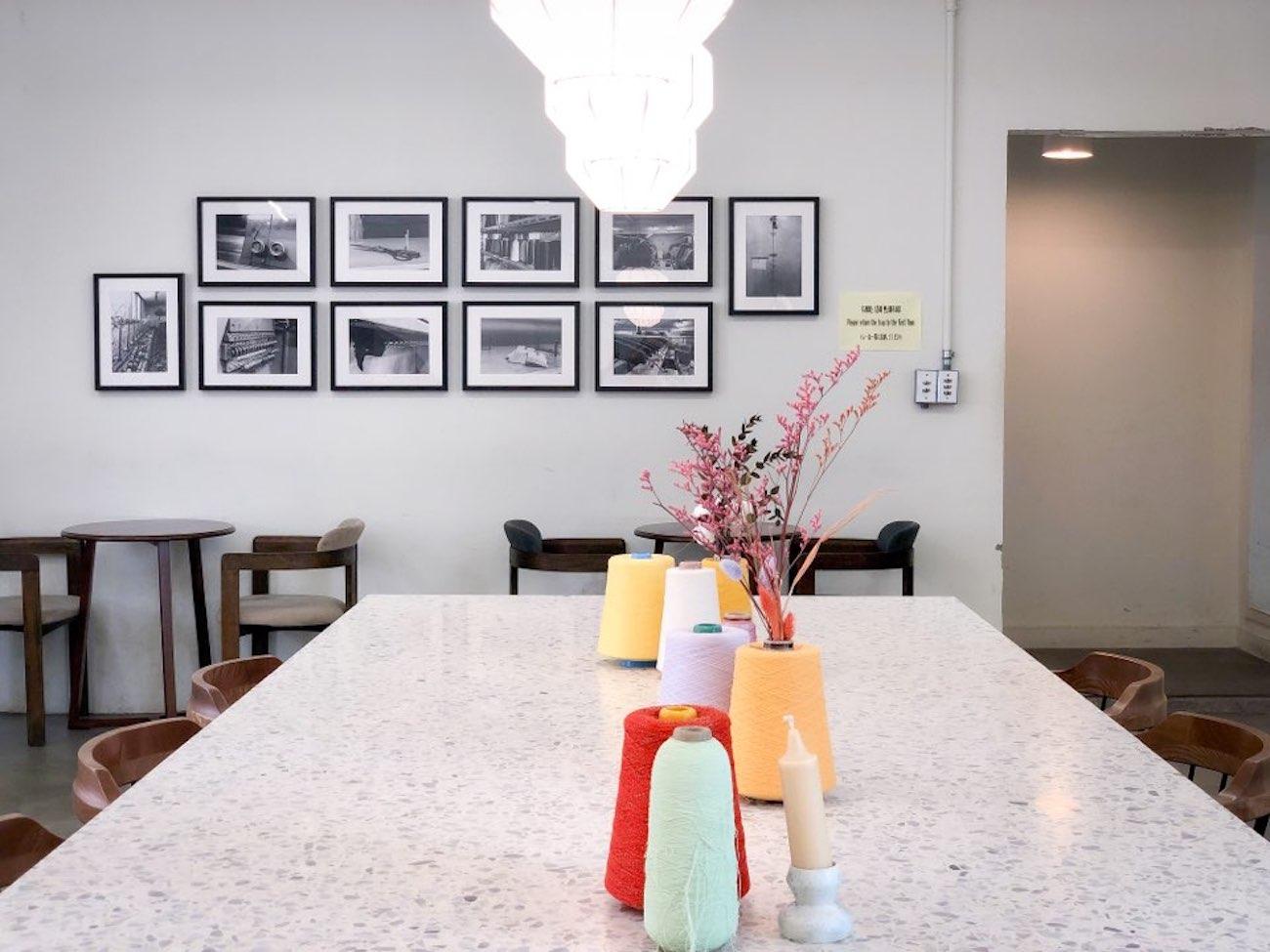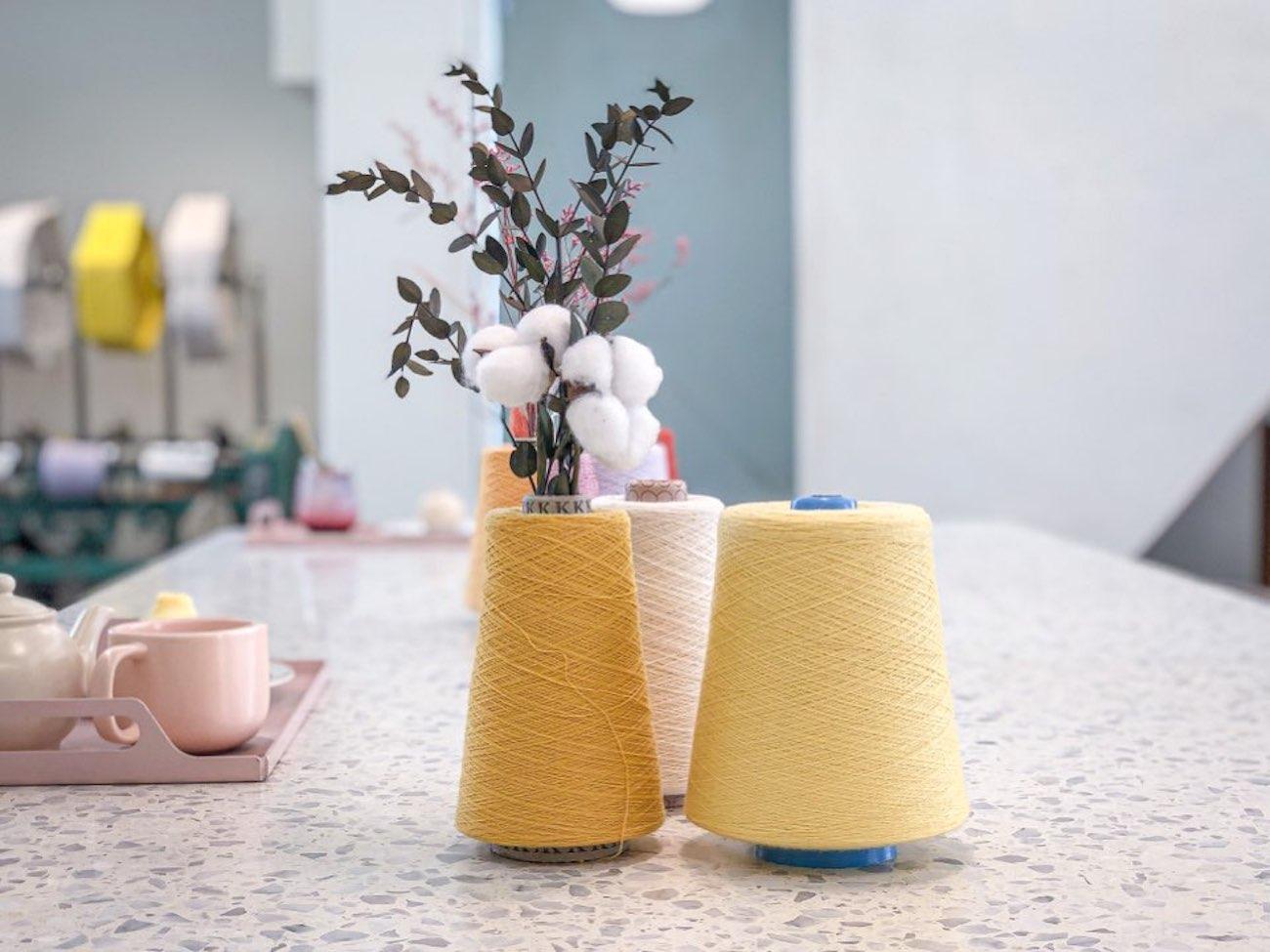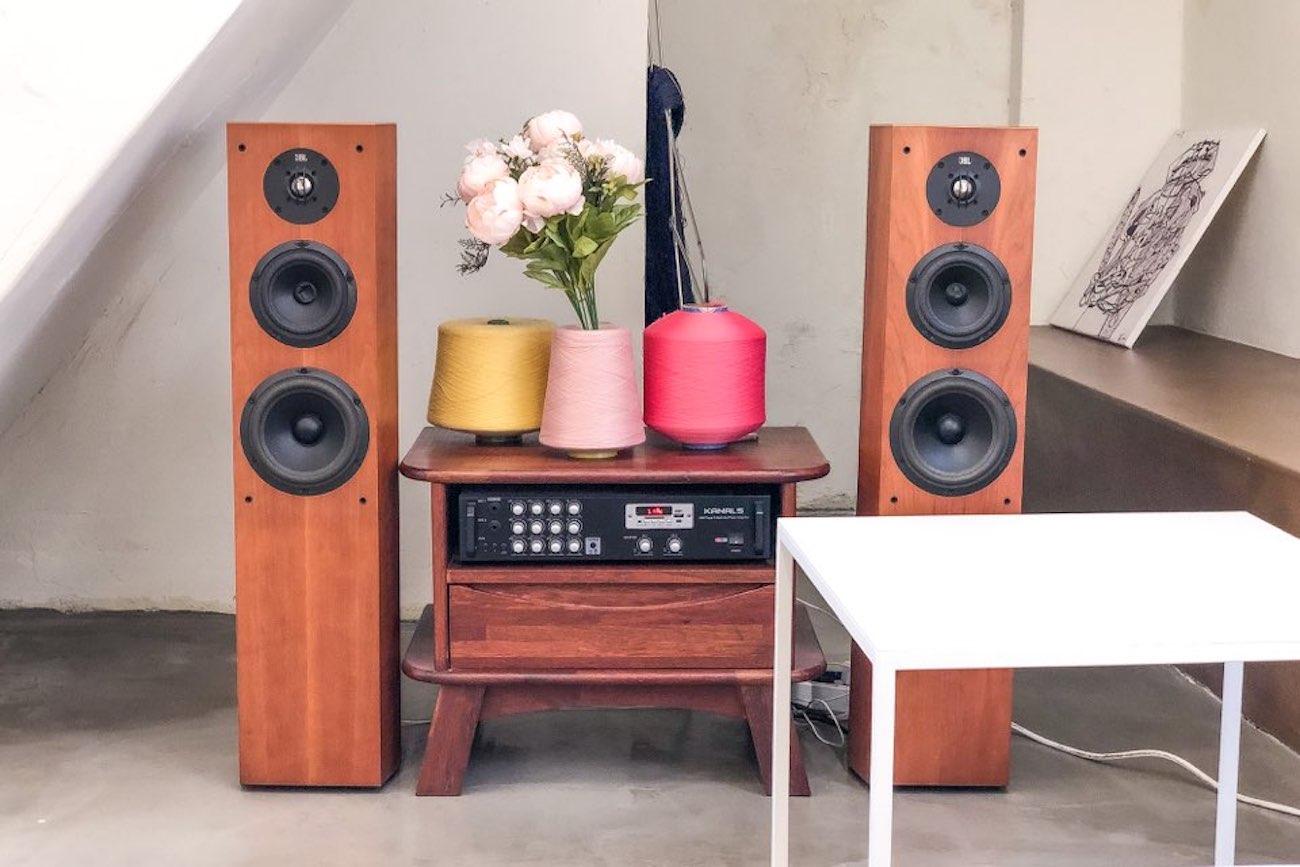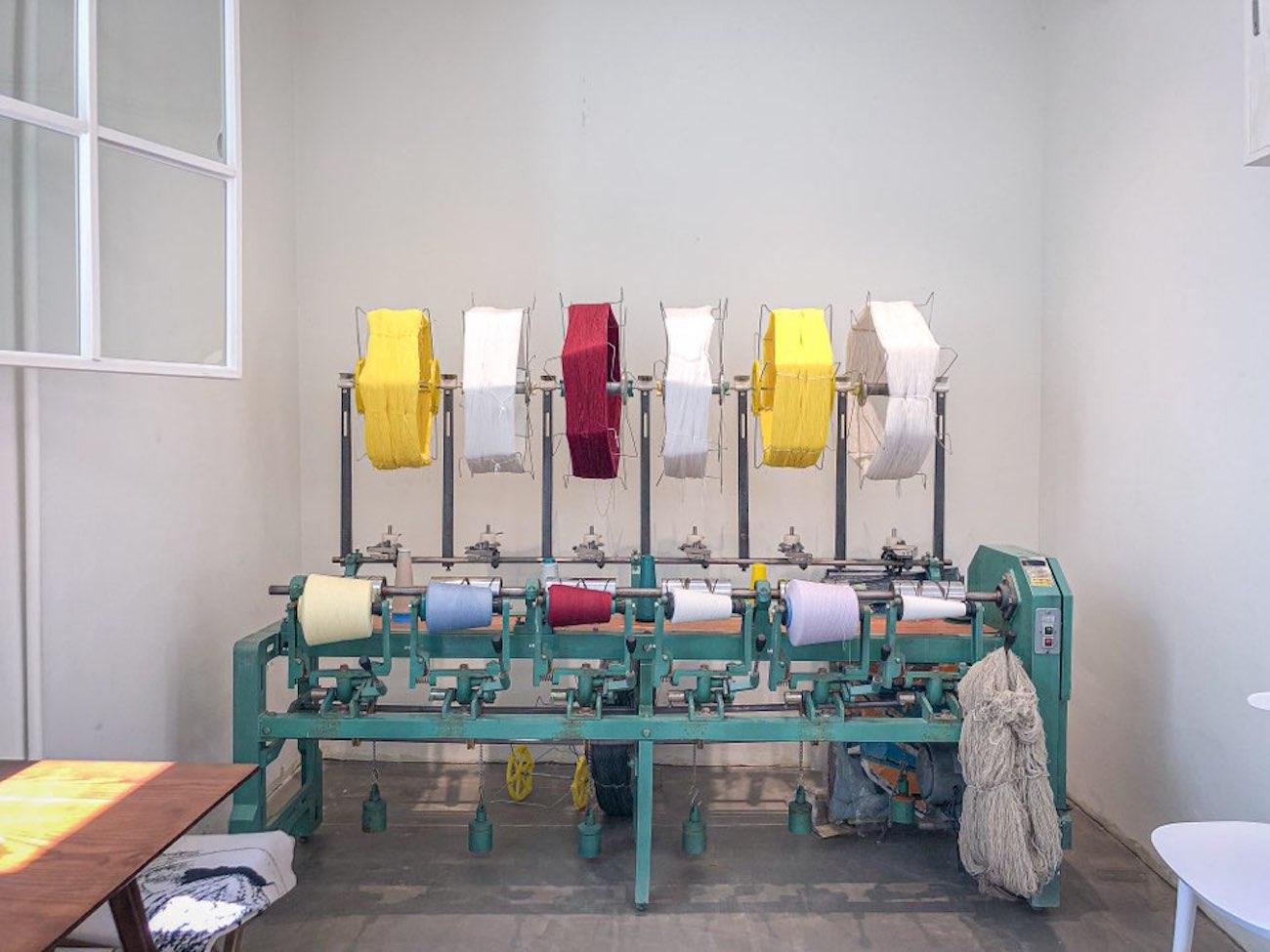 What appears to be a thread making machine was located in the corner of the second floor. It turned out that this cafe was originally the place where the owner's husband ran a knit factory for 20 years. It has remodelled with a vintage yet charming interior and transformed it into the present Le Montblanc.
Knowing how this yarn like cake and cafe was assembled, I started to appreciate the cake and cafe more.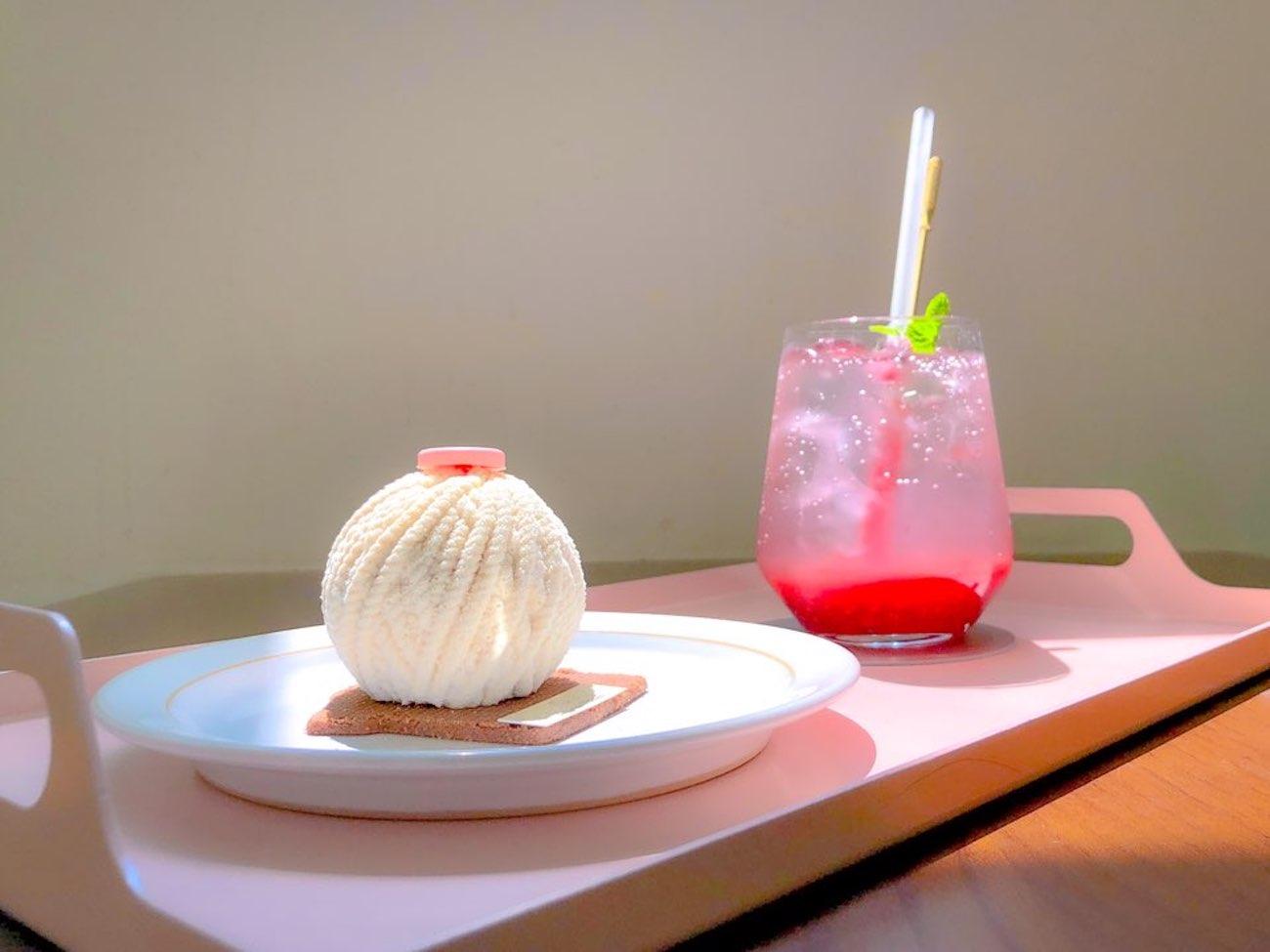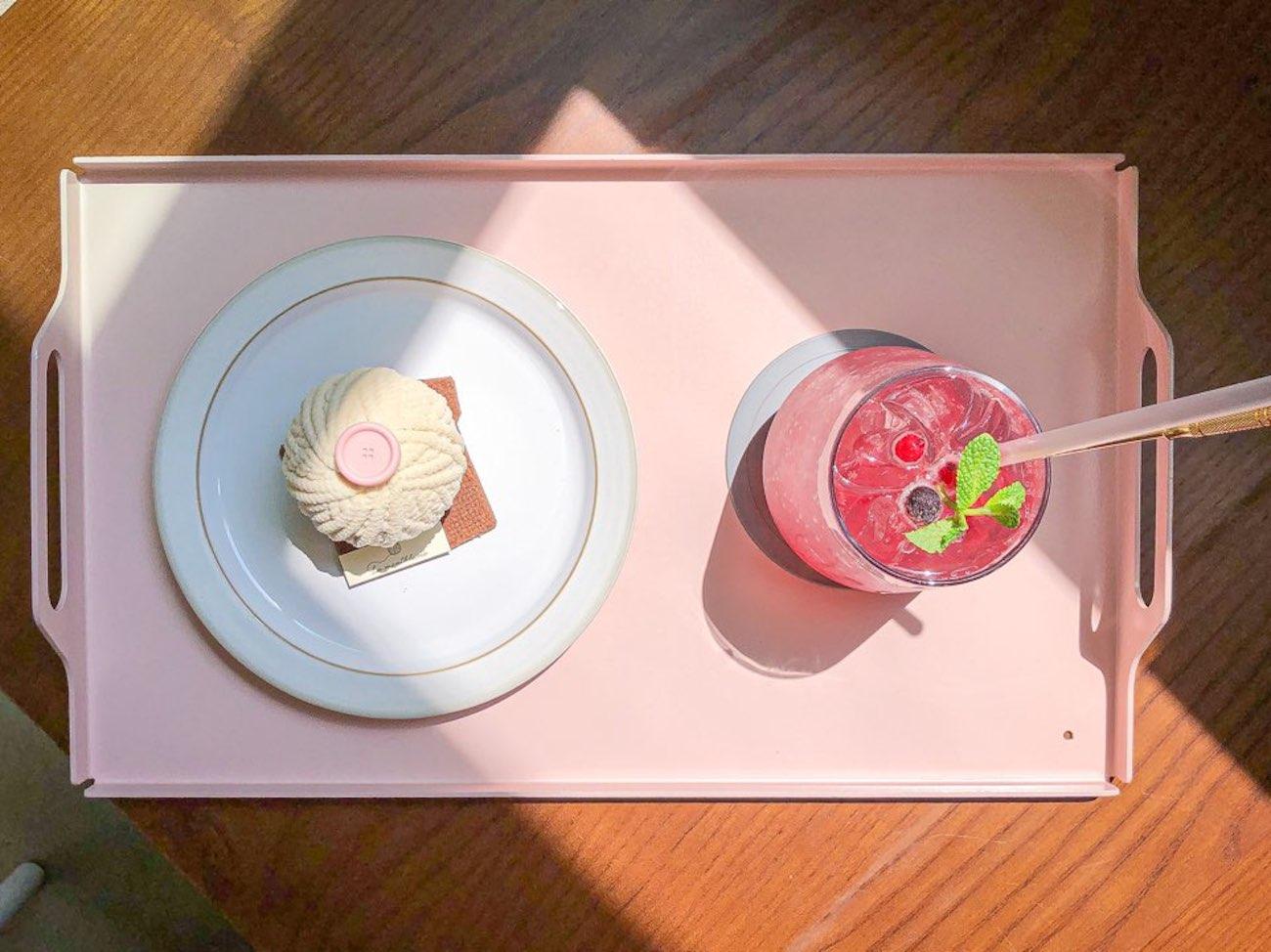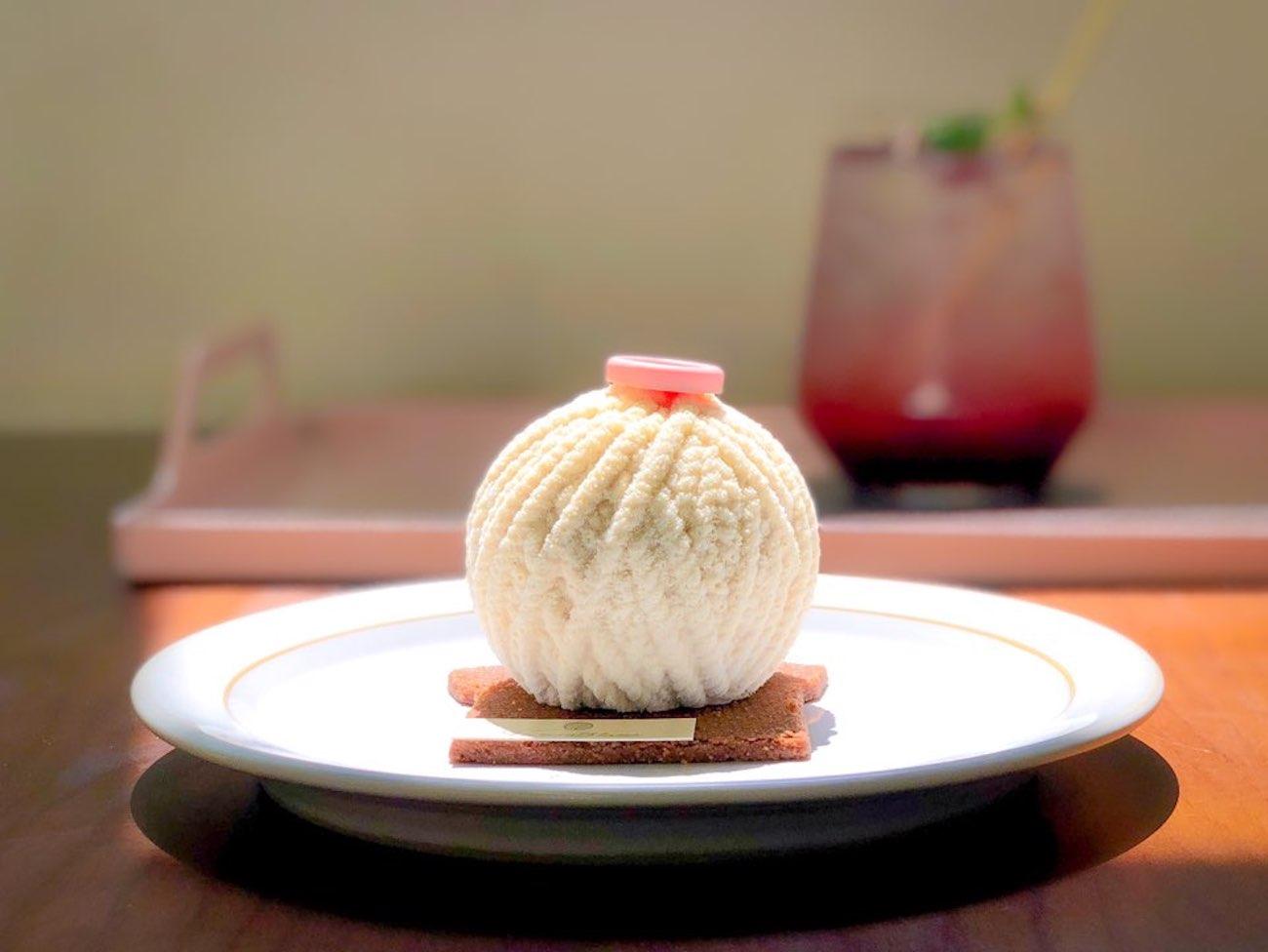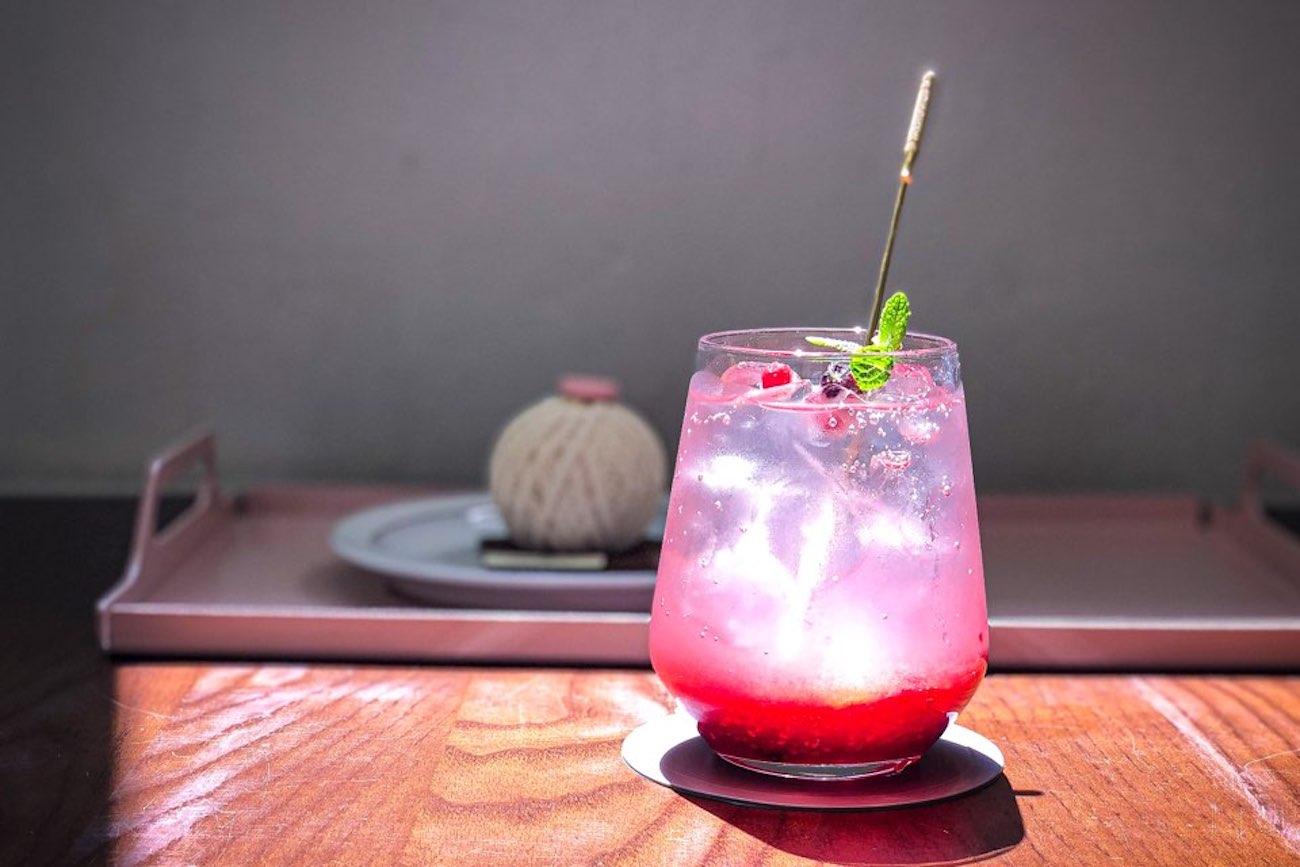 The mousse cakes were overwhelmingly popular that I actually had a preconceived notion that drinks might fall behind a little...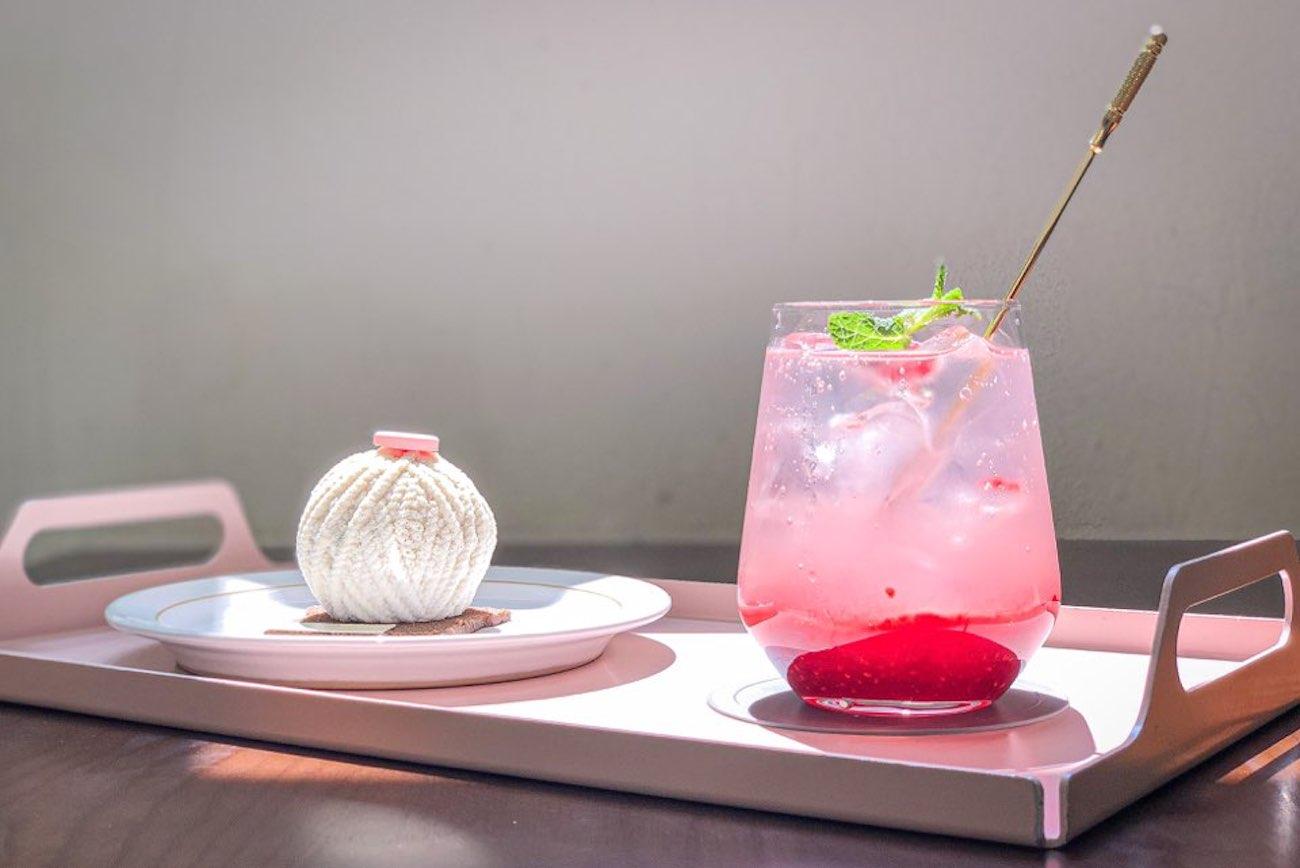 But I was proven wrong. The elegant looking cold rich raspberry ade was refreshing and tasty.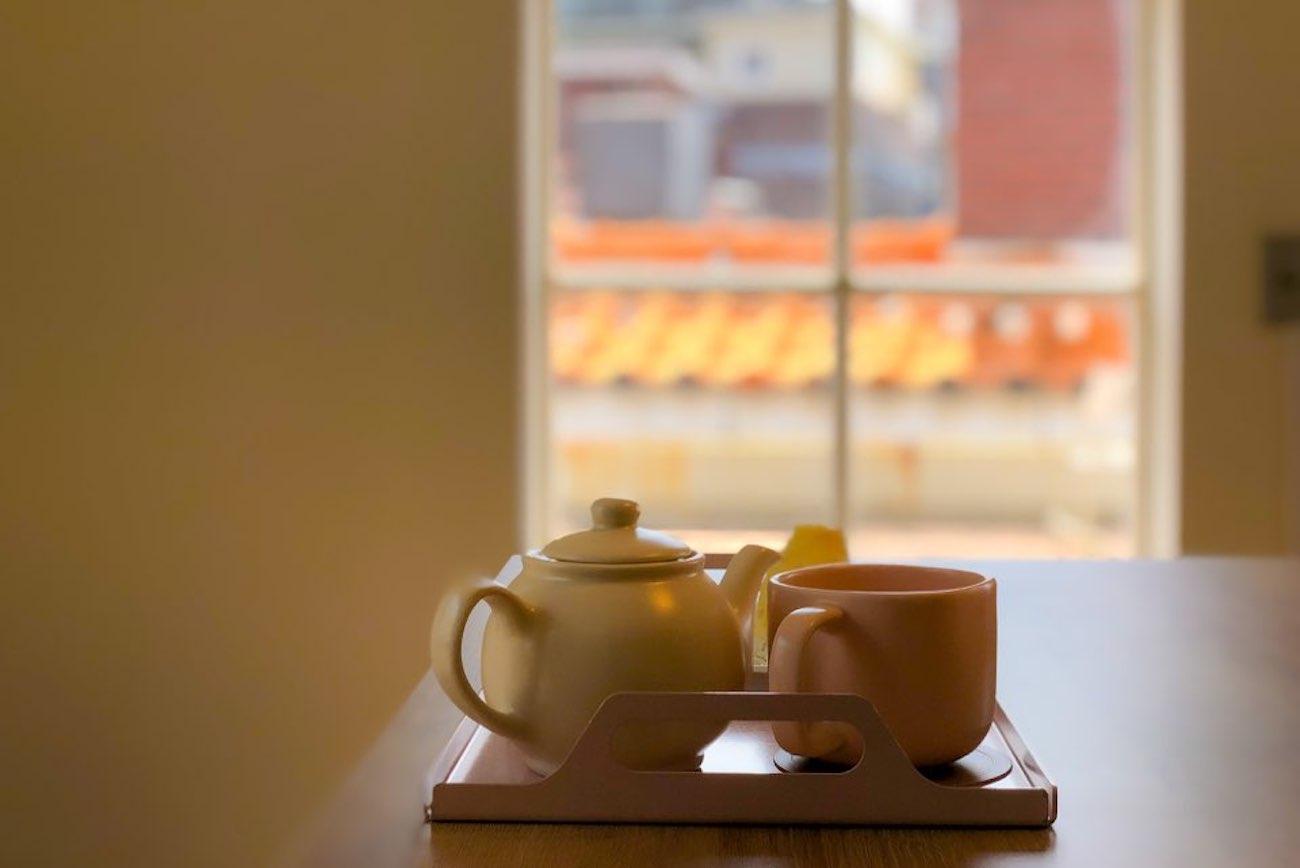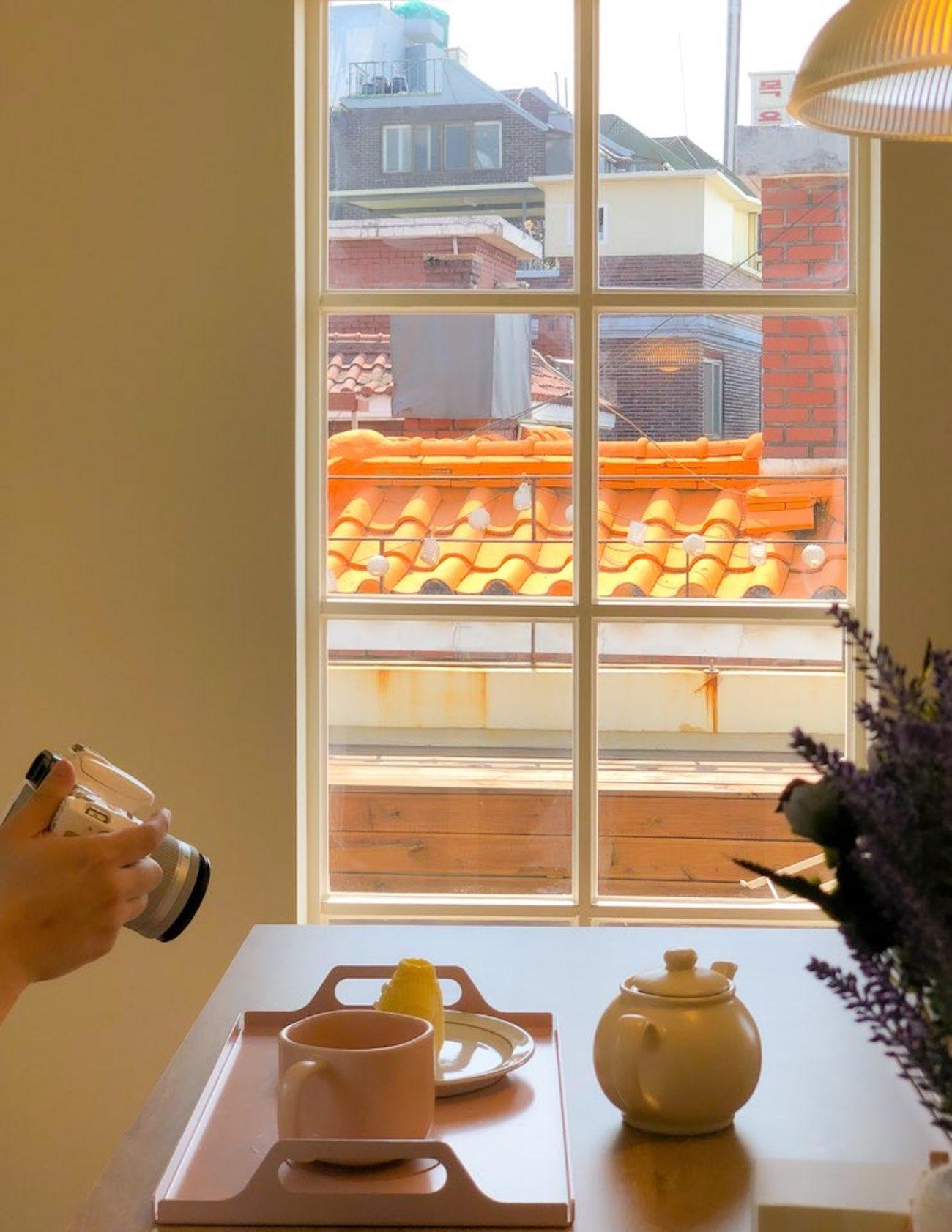 The cup and teapot for Marco Polo tea were very captivating. The scent of the tea was rich and luxurious, and above all, the taste was not harsh but soft!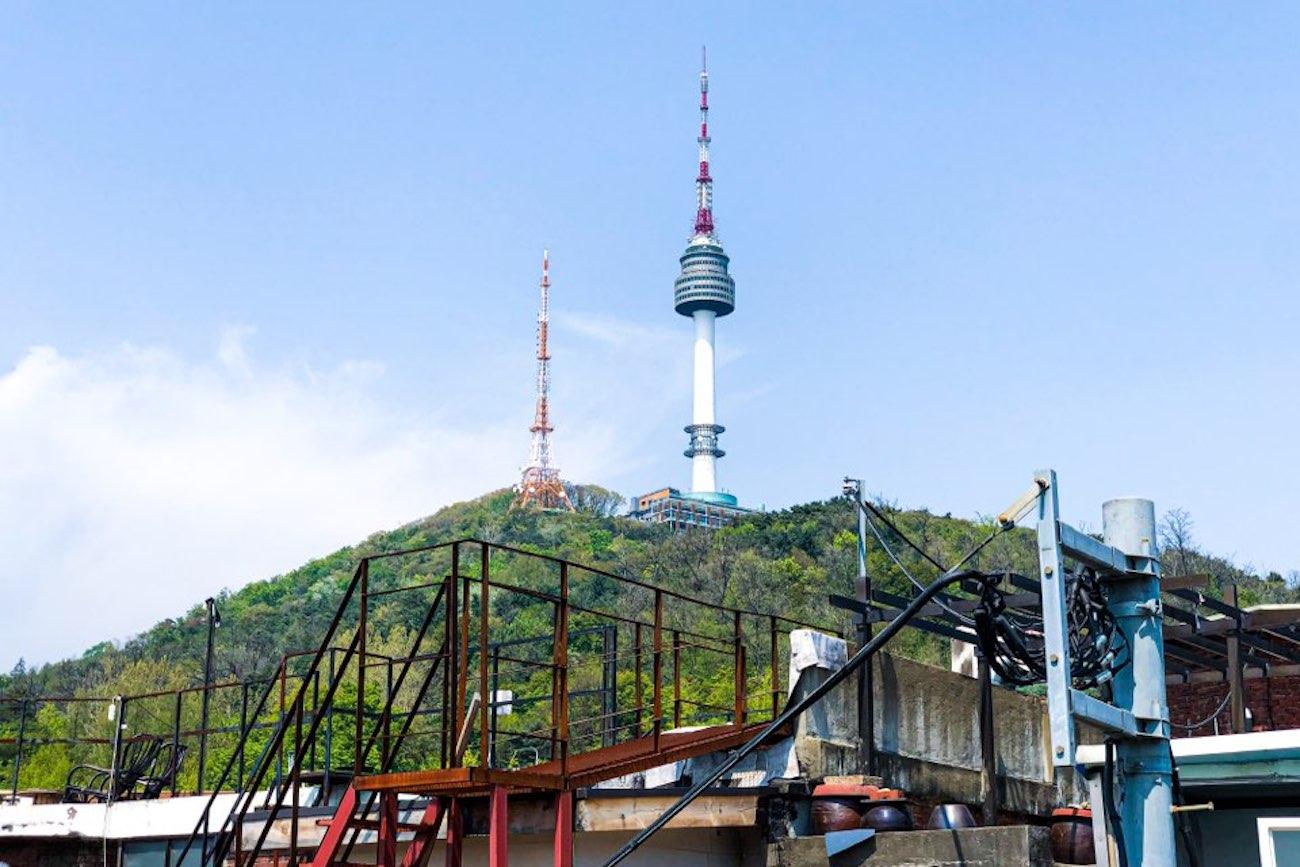 Where do you think this place is? It is the 3rd floor of Le Montblanc. The 3rd floor of Le Montblanc was remodelling so that it could have a rooftop with a view and a small room. Le Mornblanc is located in Itaewon Sinheung Traditional Market, which is just below Namsan so you can spot N Seoul Tower at a glance!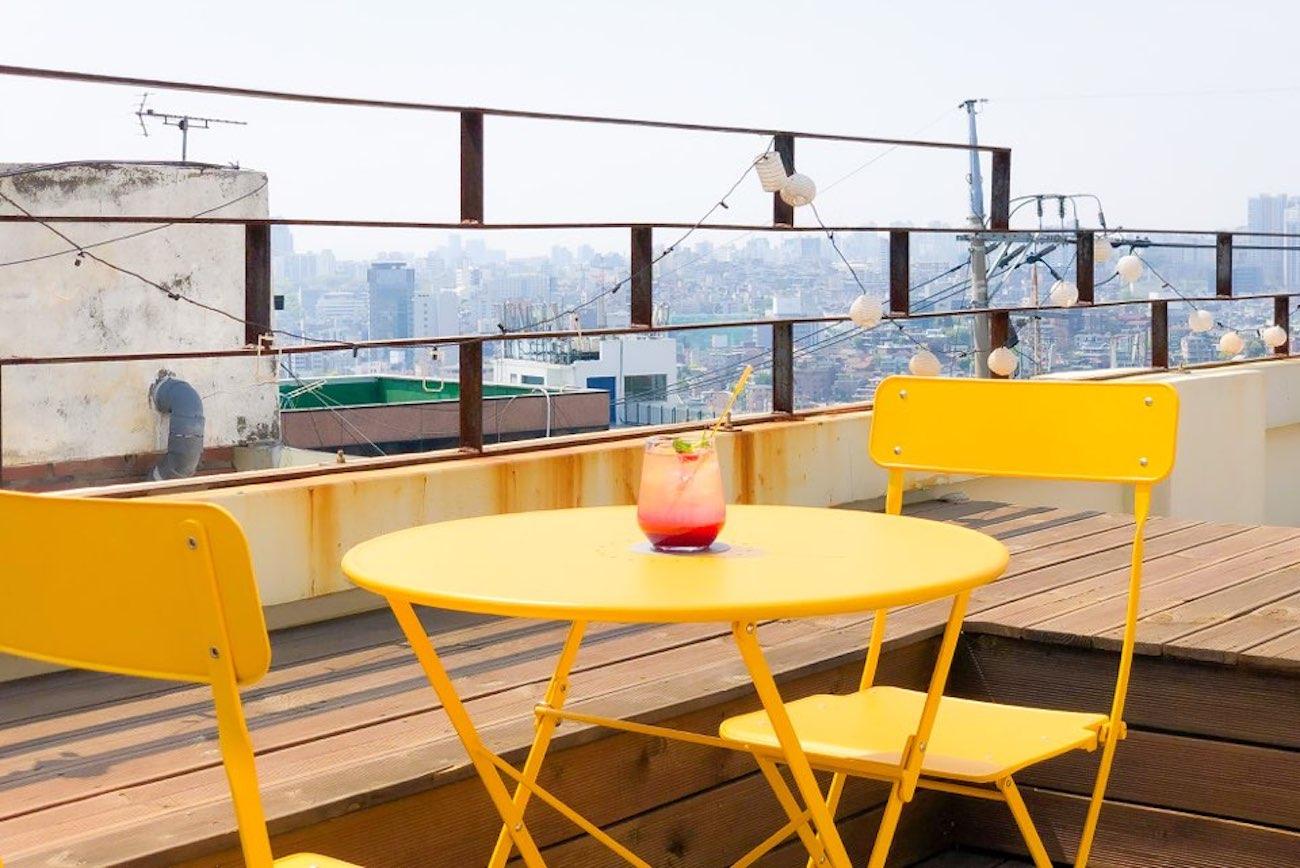 This is an outdoor table on the third floor. Enjoy Seoul with a panoramic view of Itaewon!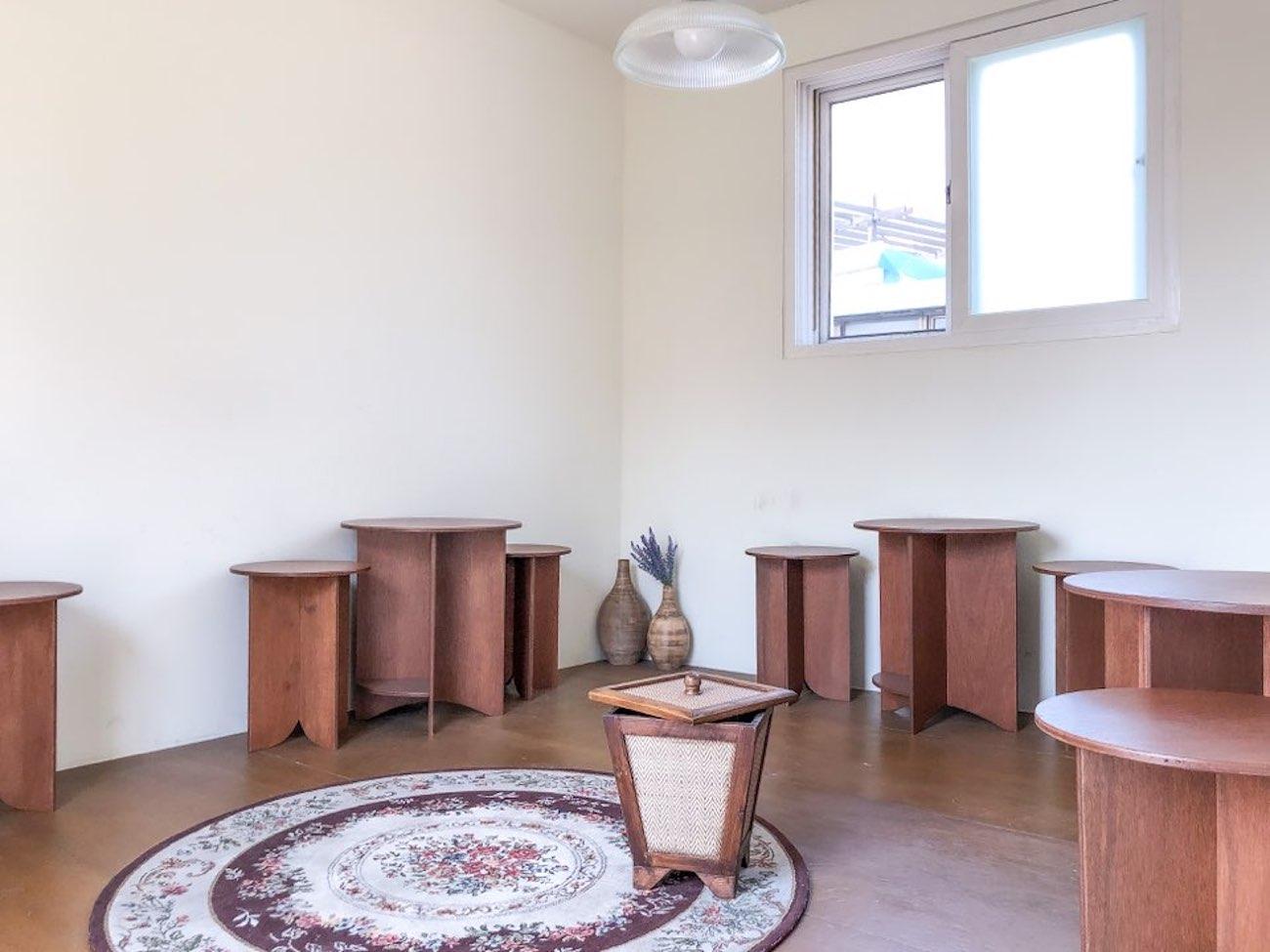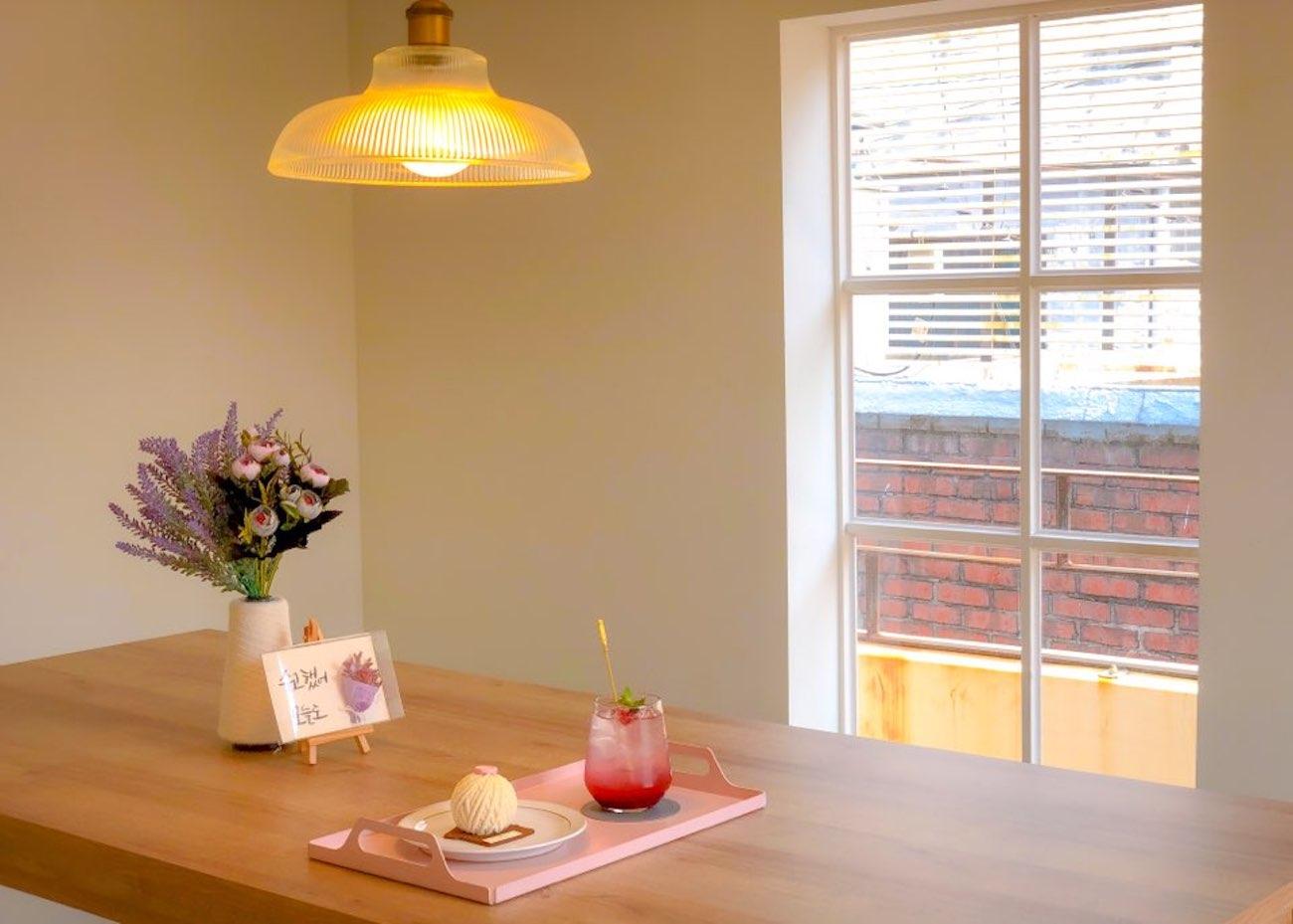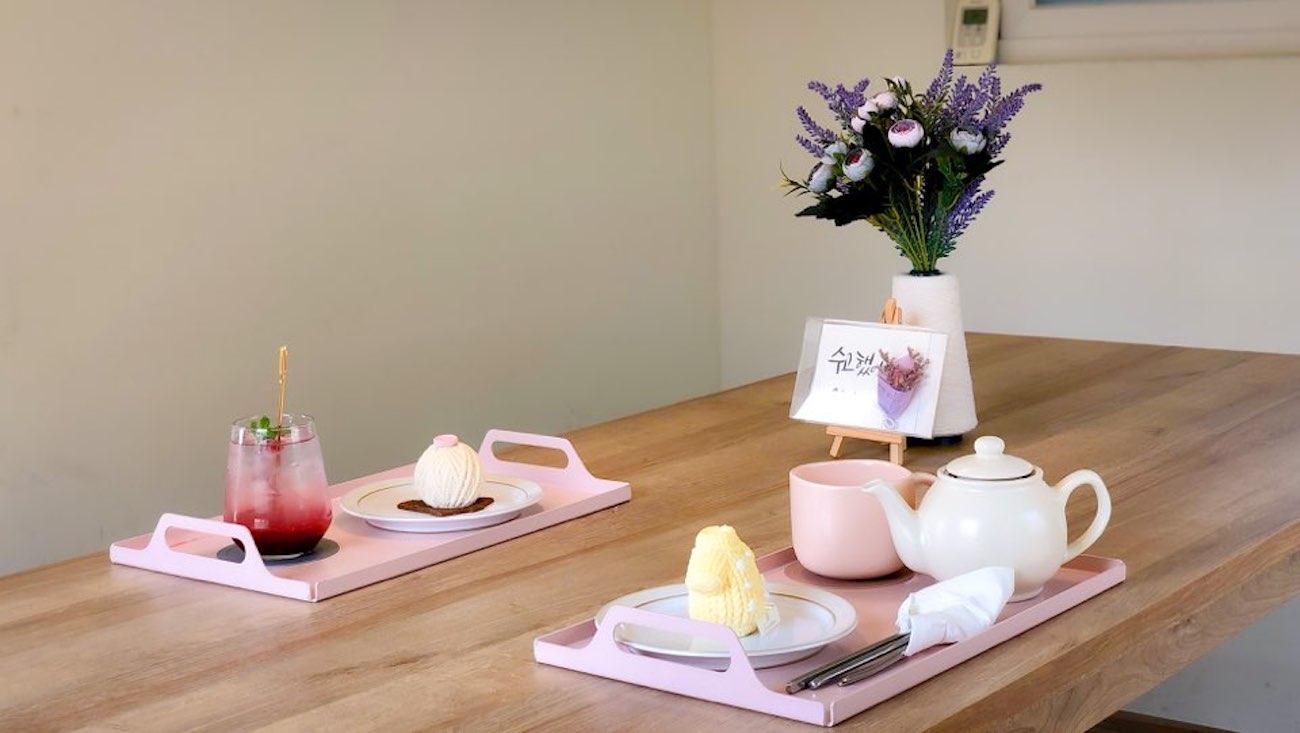 Because the third floor has an outdoor space, the indoor space is quite small.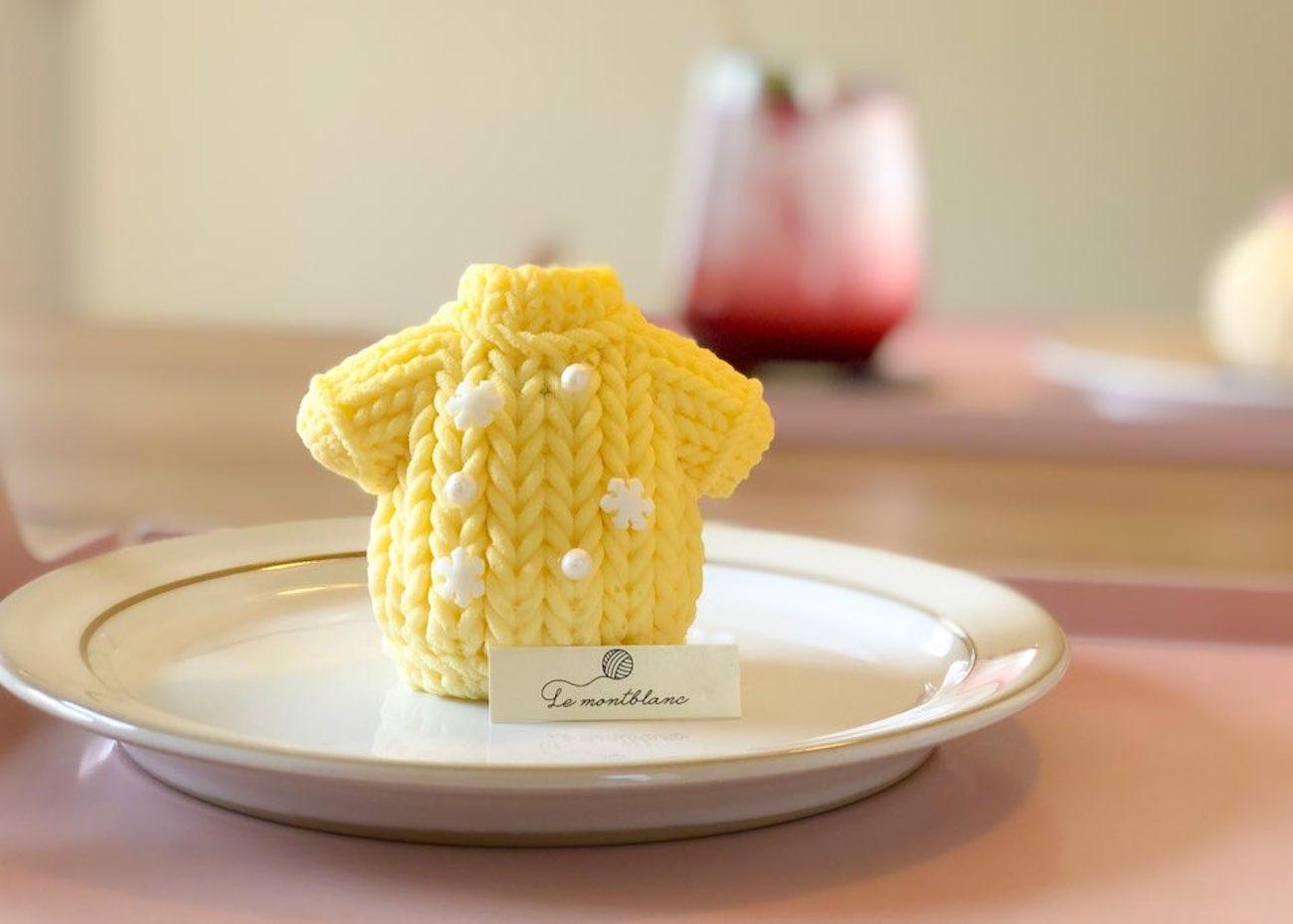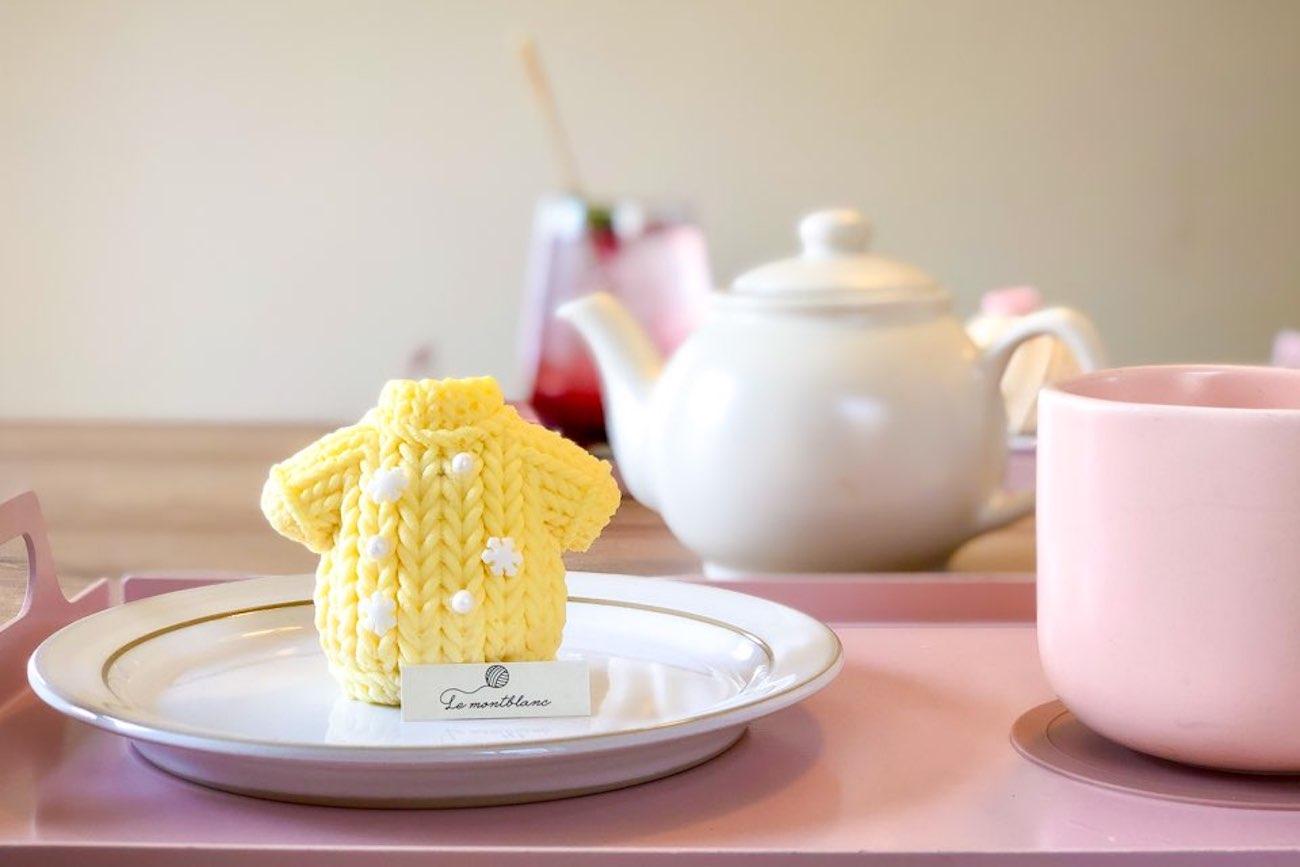 Just looking at the sweater mousse cake made me feel like a child again!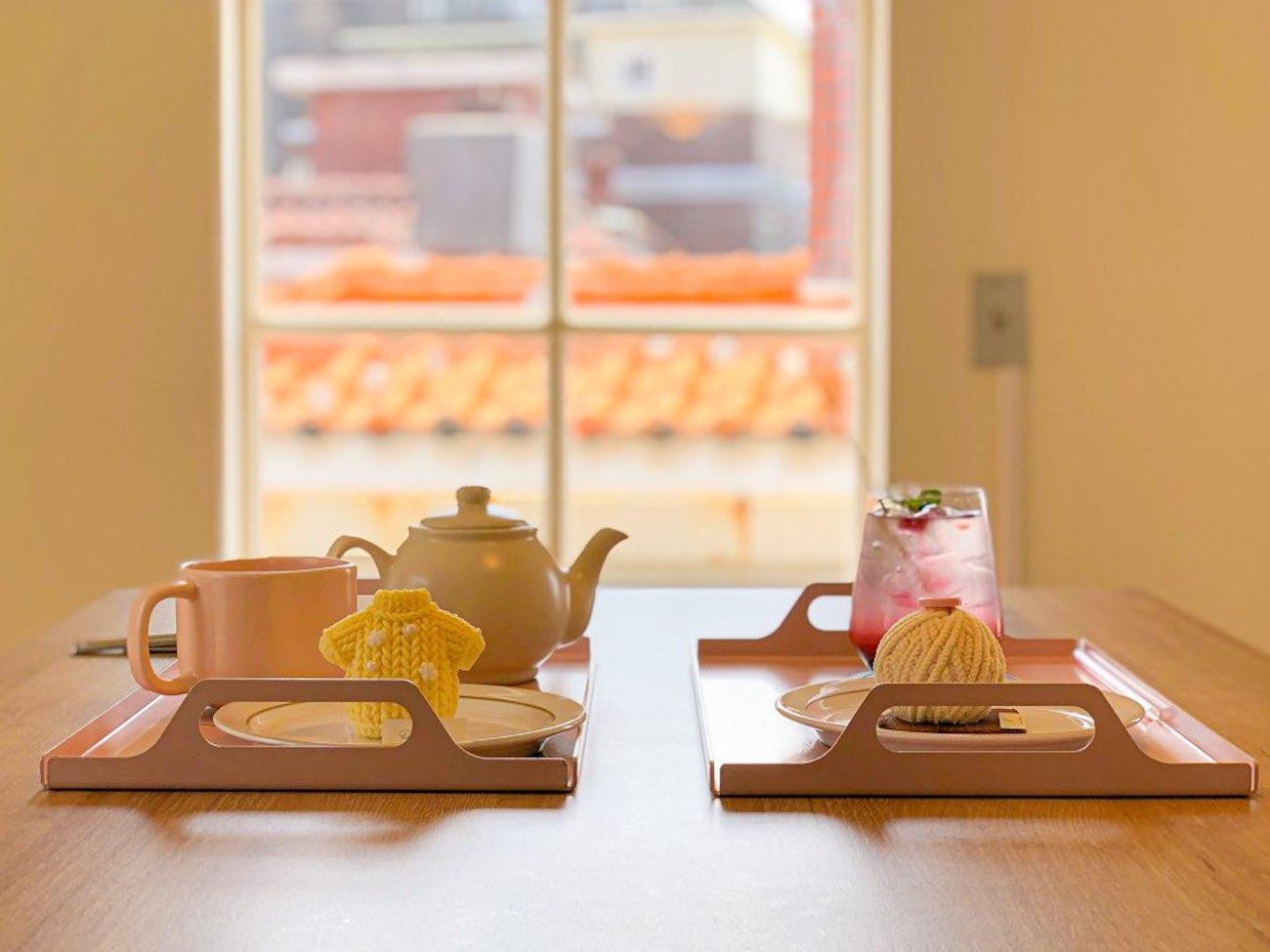 Although the price is a little high, after seeing the dessert up close, you'll comprehend just how much effort it took to make this cake, so it was worth its price.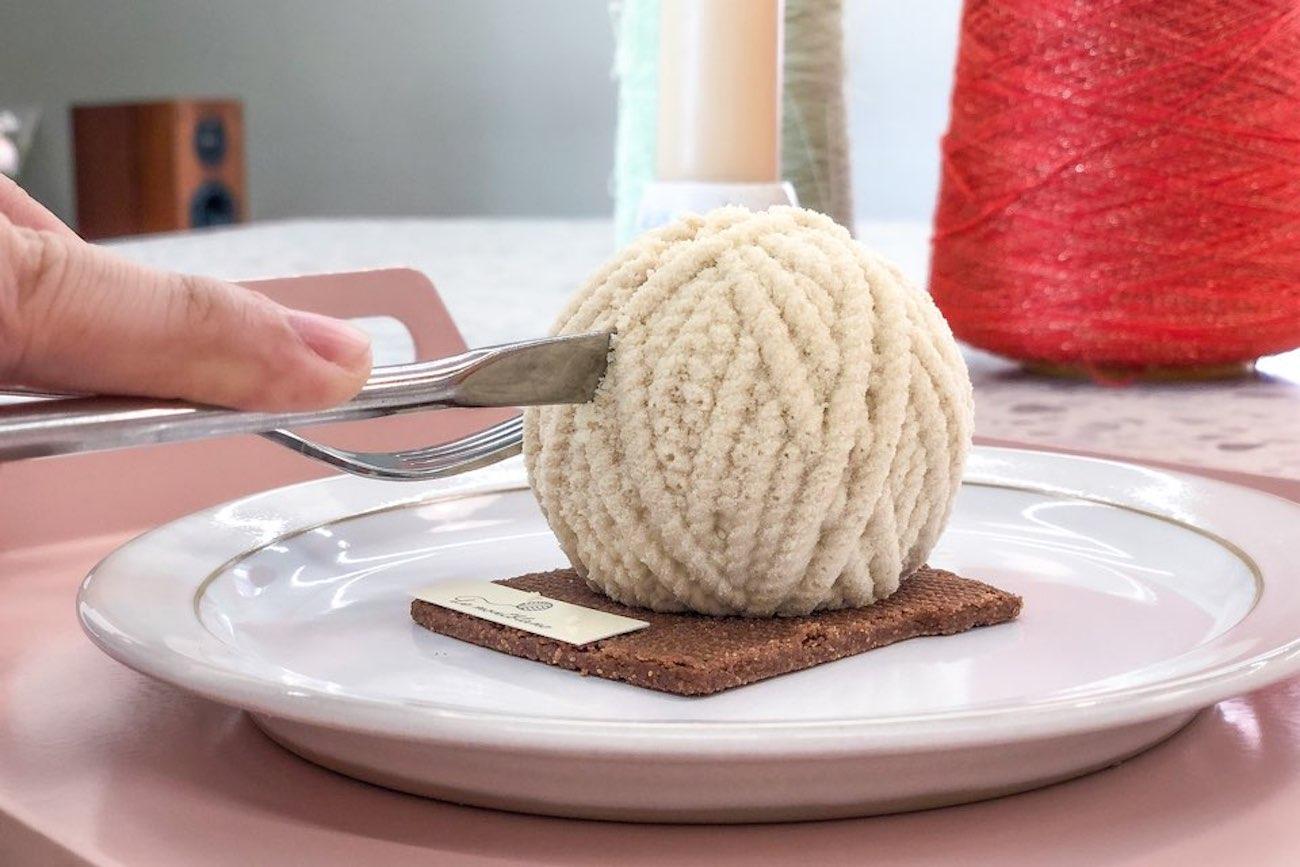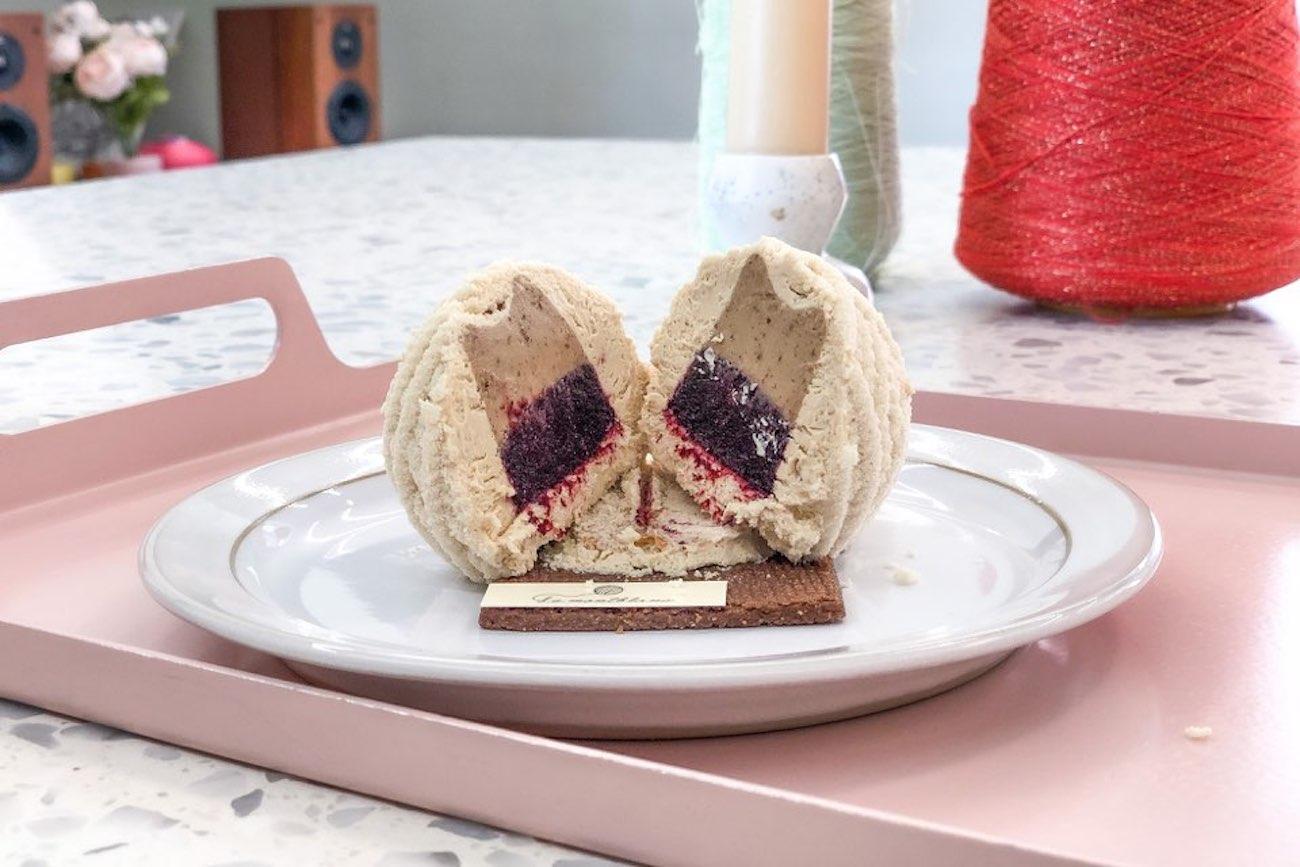 On one side, I felt sad to cur this masterpiece but had to cut it to see what it tasted like. Inside, it was full of sweet and delicious ingredients that looked like fruit, and it really was delicious.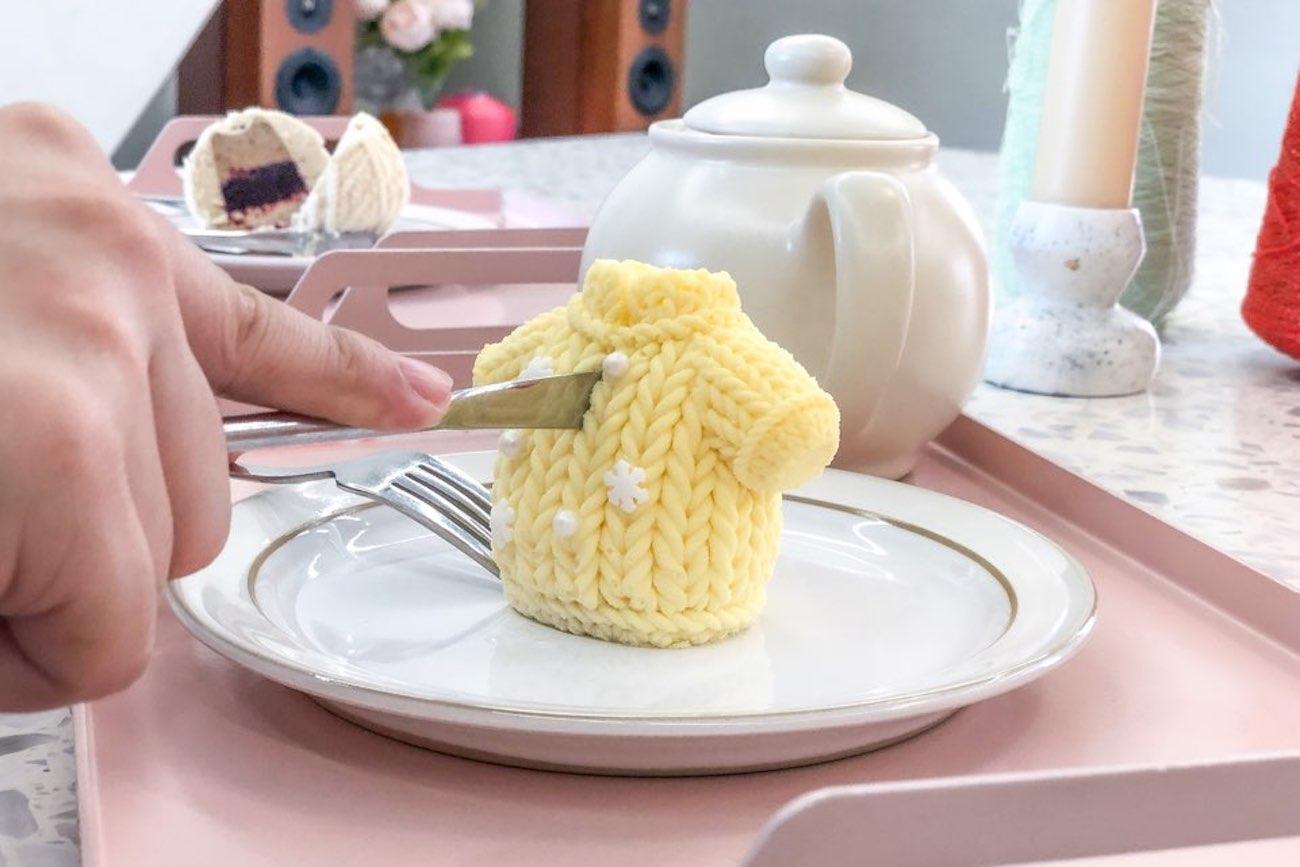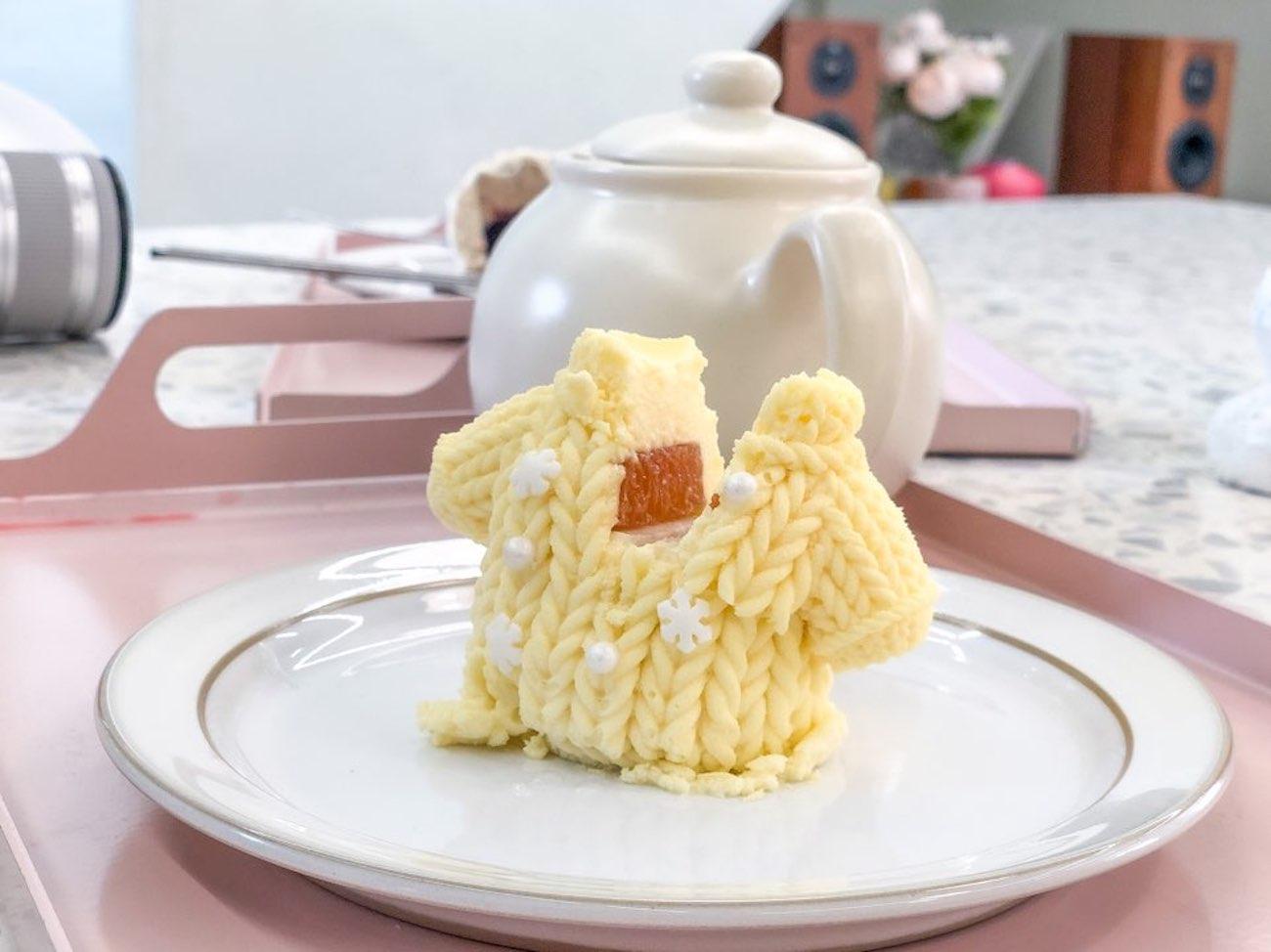 Cakes are sold within the quantity prepared on that day, so there are cases where it's already out of stock when you visit.
So, I recommend you to visit as early as possible as it would be a big shame going all the way to this remote place and find yourself not being able to try the famous yarn-like mousse cake.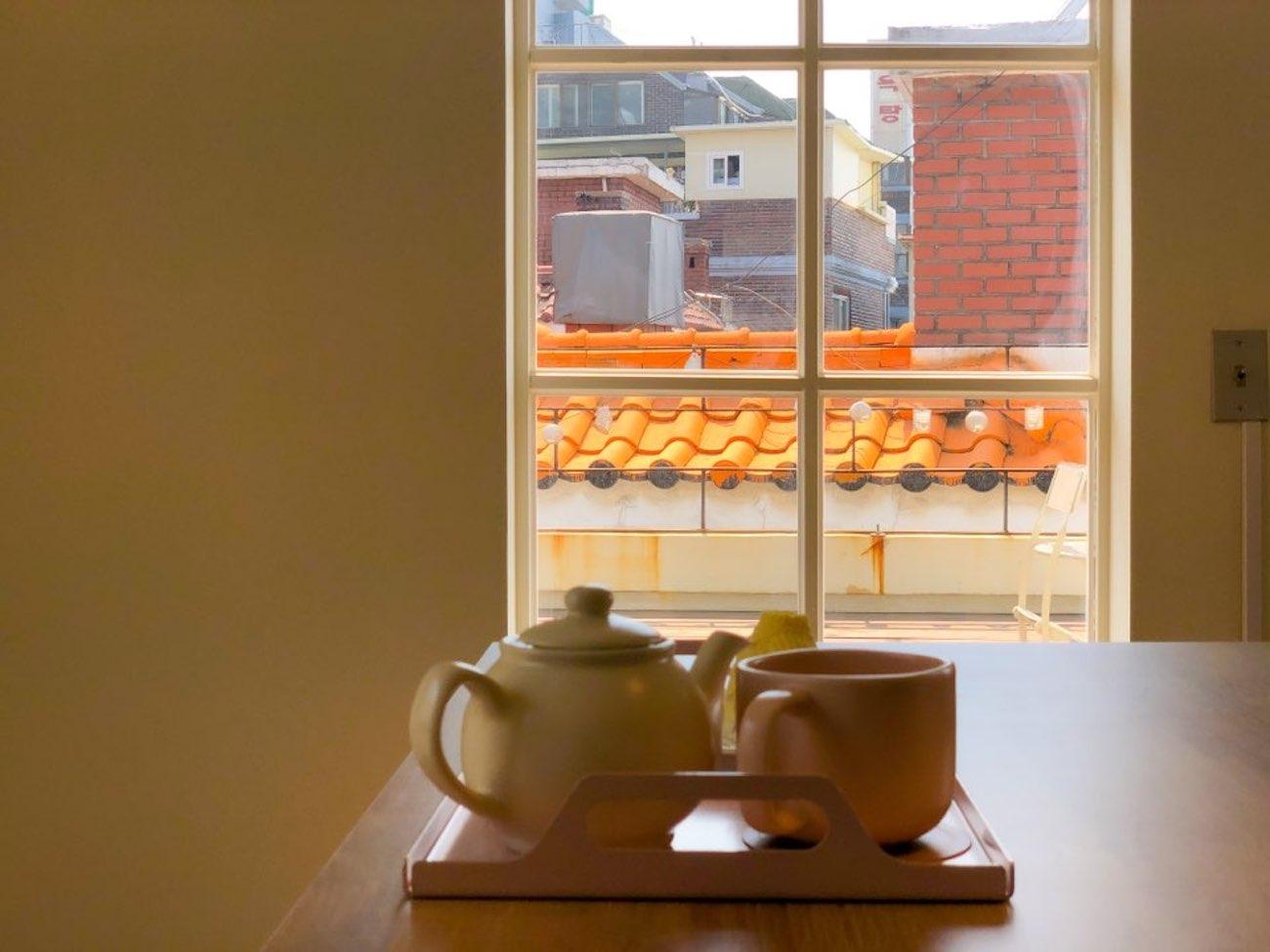 Trip to Le Montblanc, you'll experience the Sinheung Traditional Market, which holds the old form of Seoul and the true-to-life yarn mousse cake that can only be had here.
---
Direction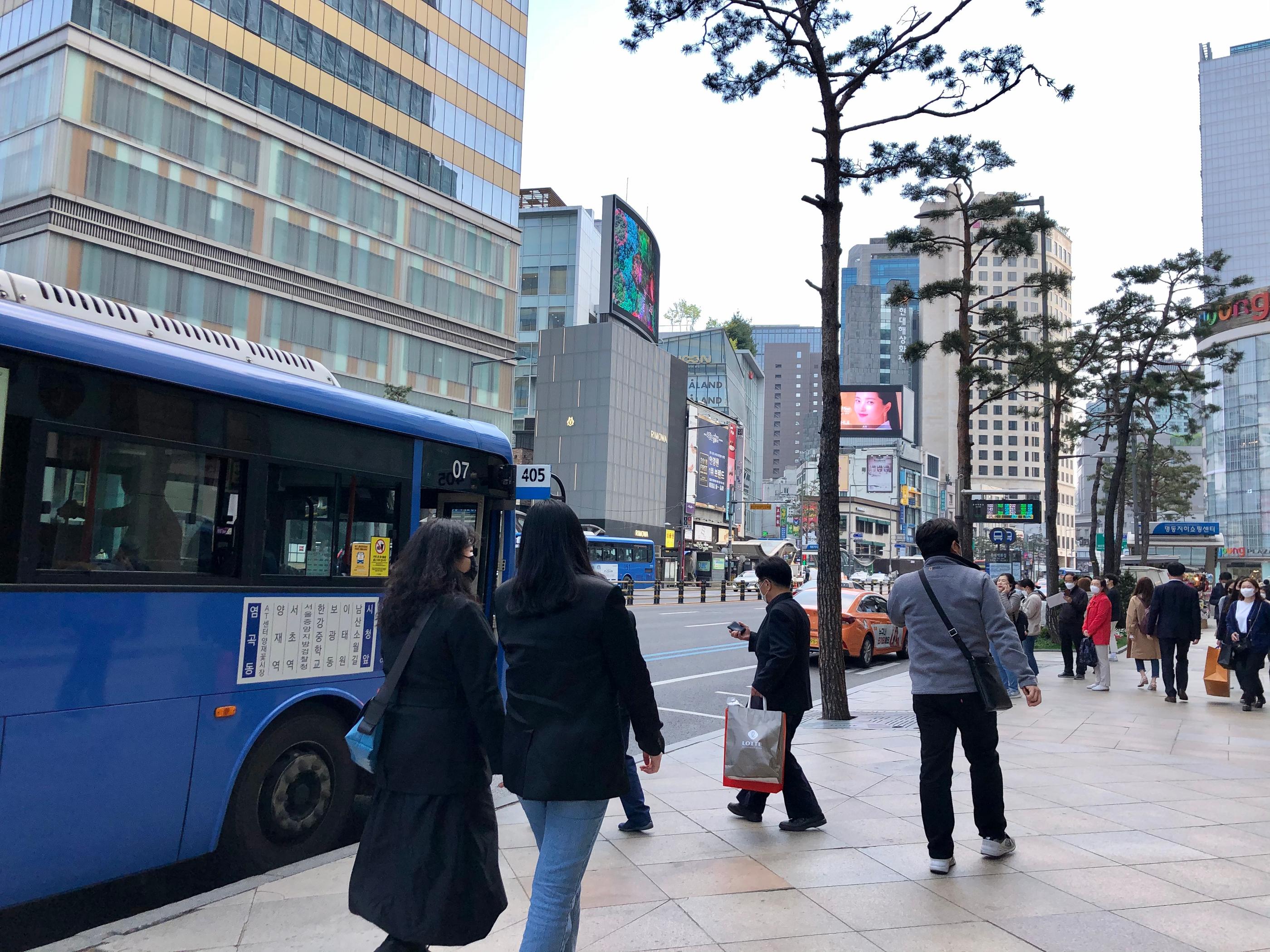 Take the 405 bus in front of Lotte Department Store, Main branch.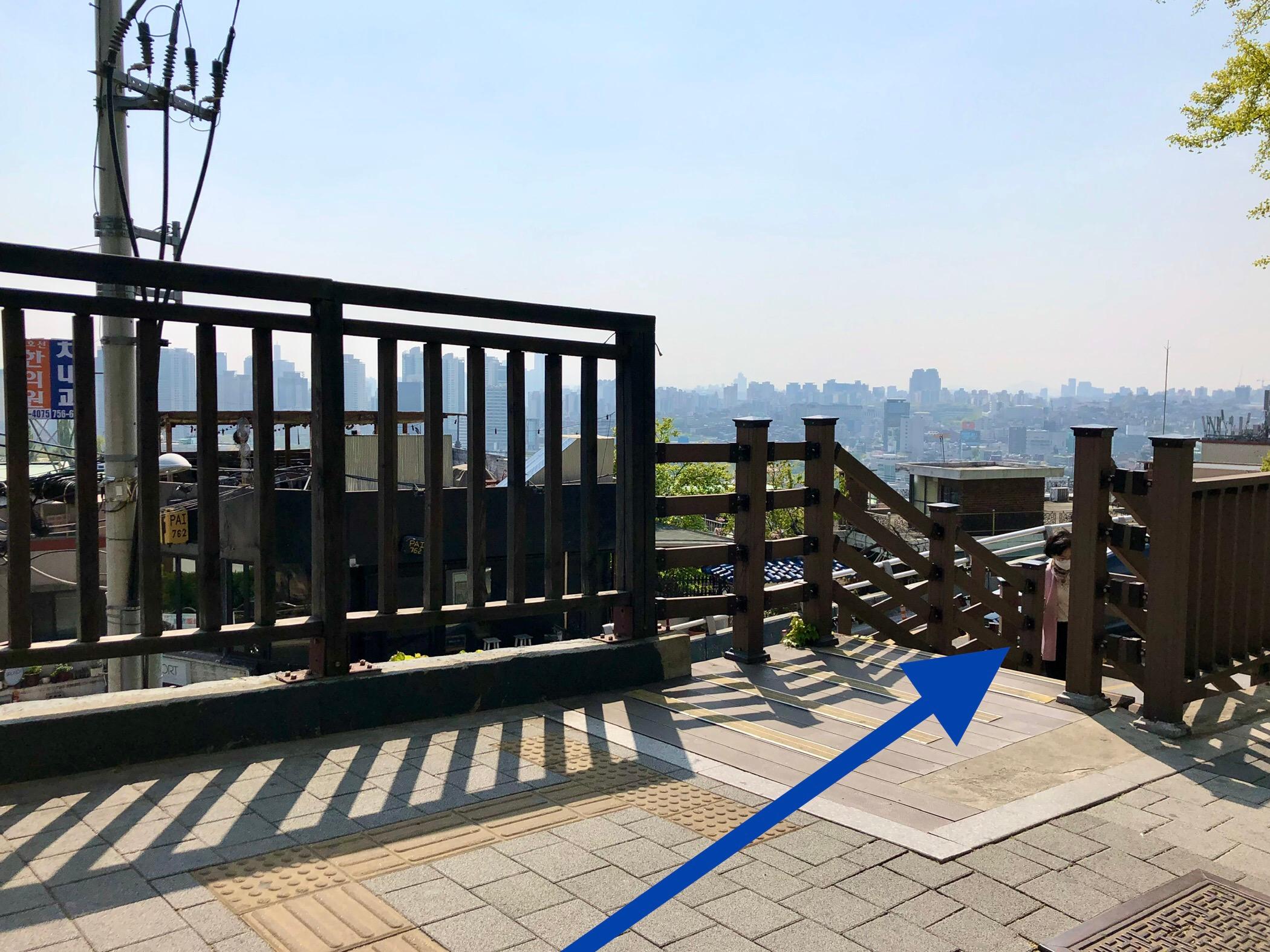 Get off at Bosung Girls' Middle & High School Entrance and follow the wooden staircase behind you.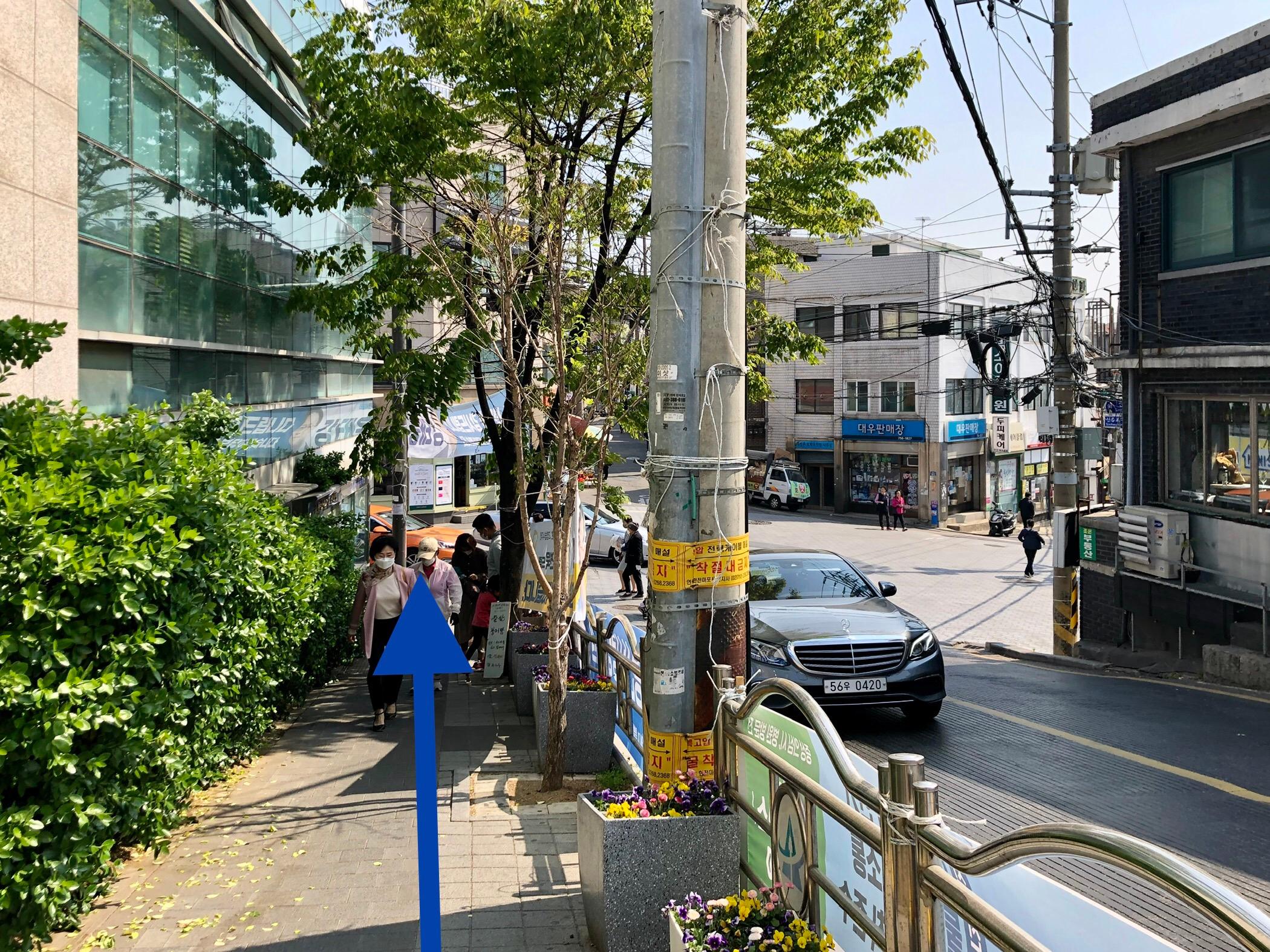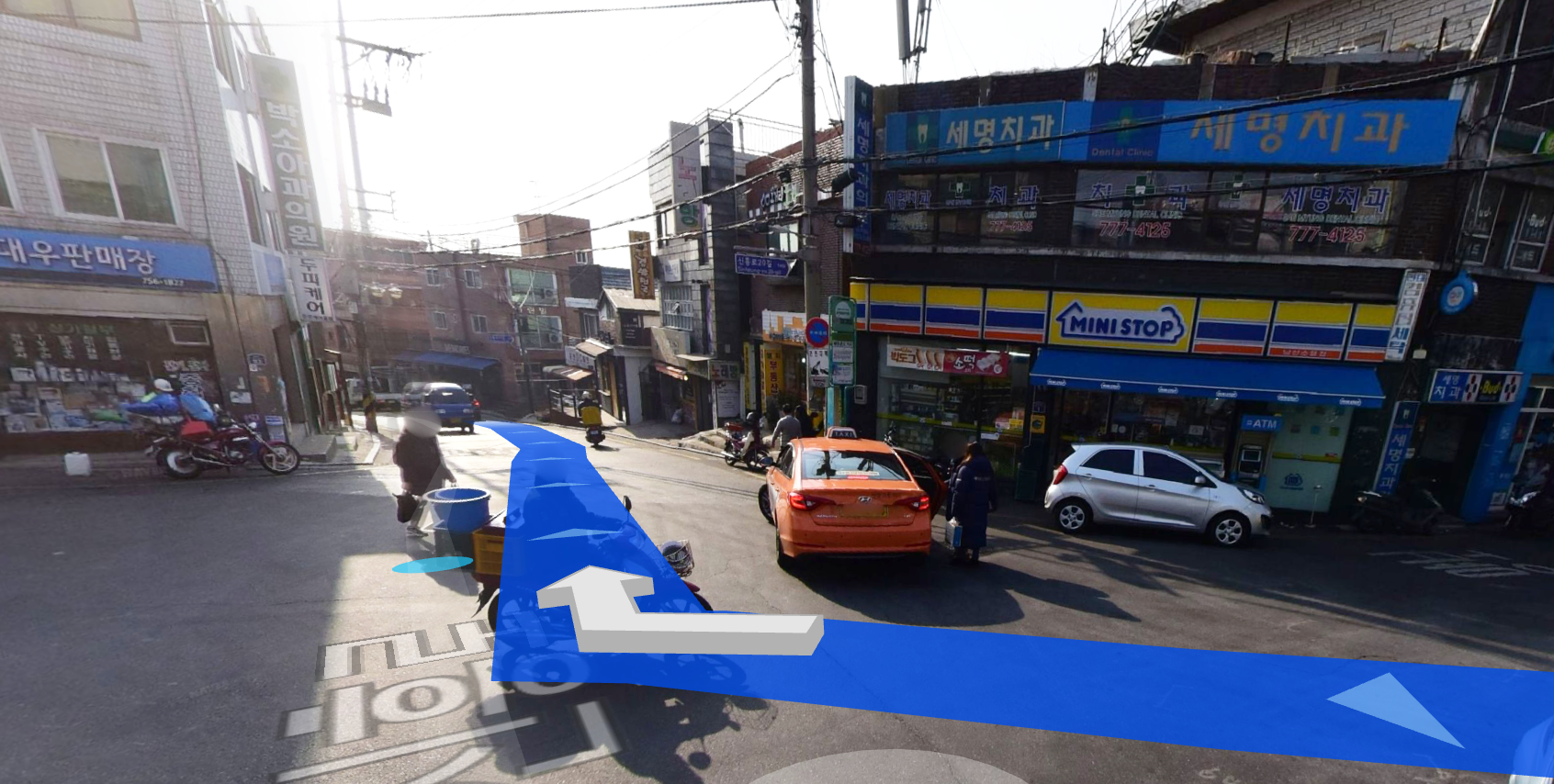 Go into the road on the left of MINI STOP.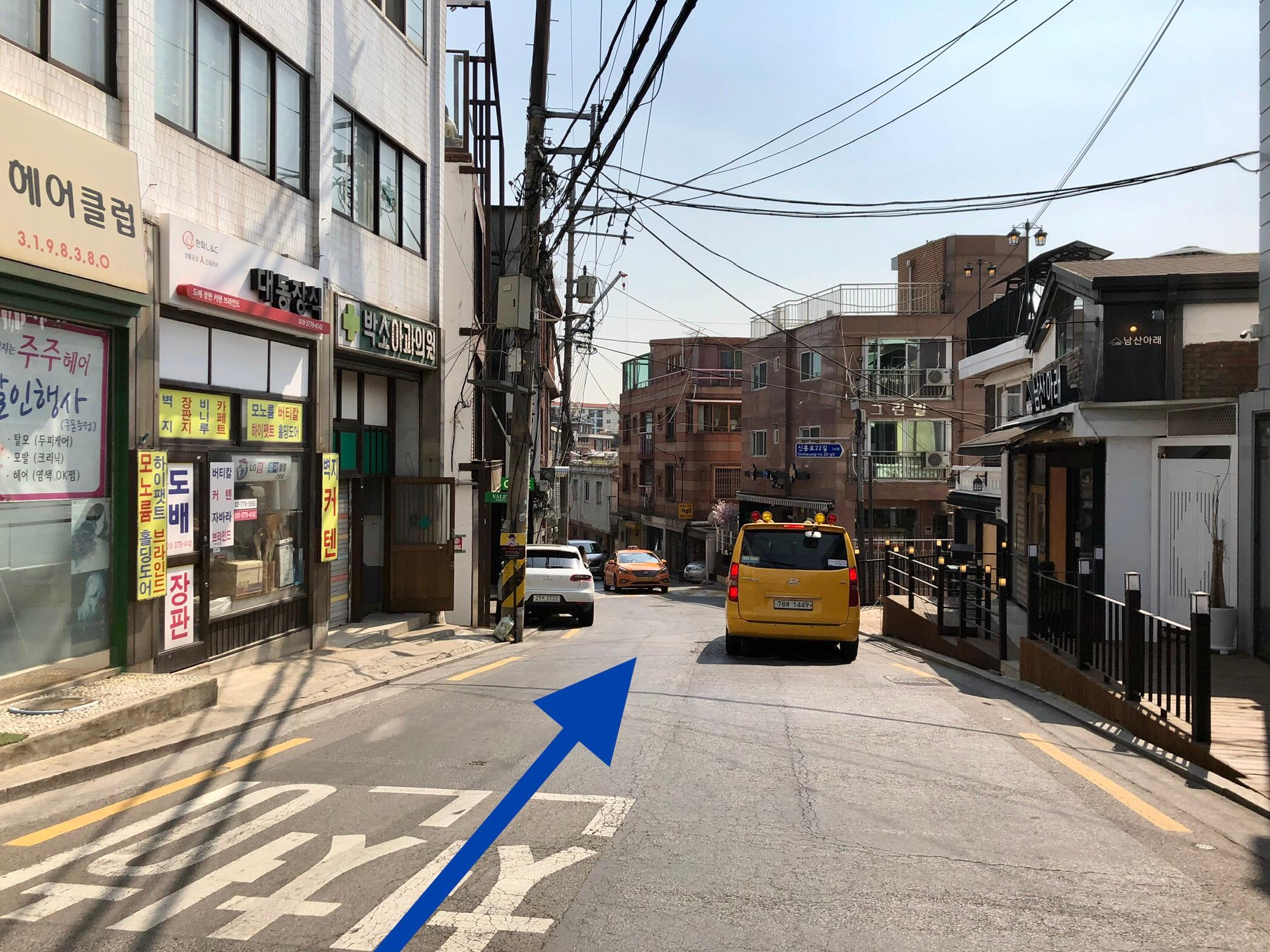 Keep walking straight.
Go into the narrow alleyway next to Seven Hair Shop.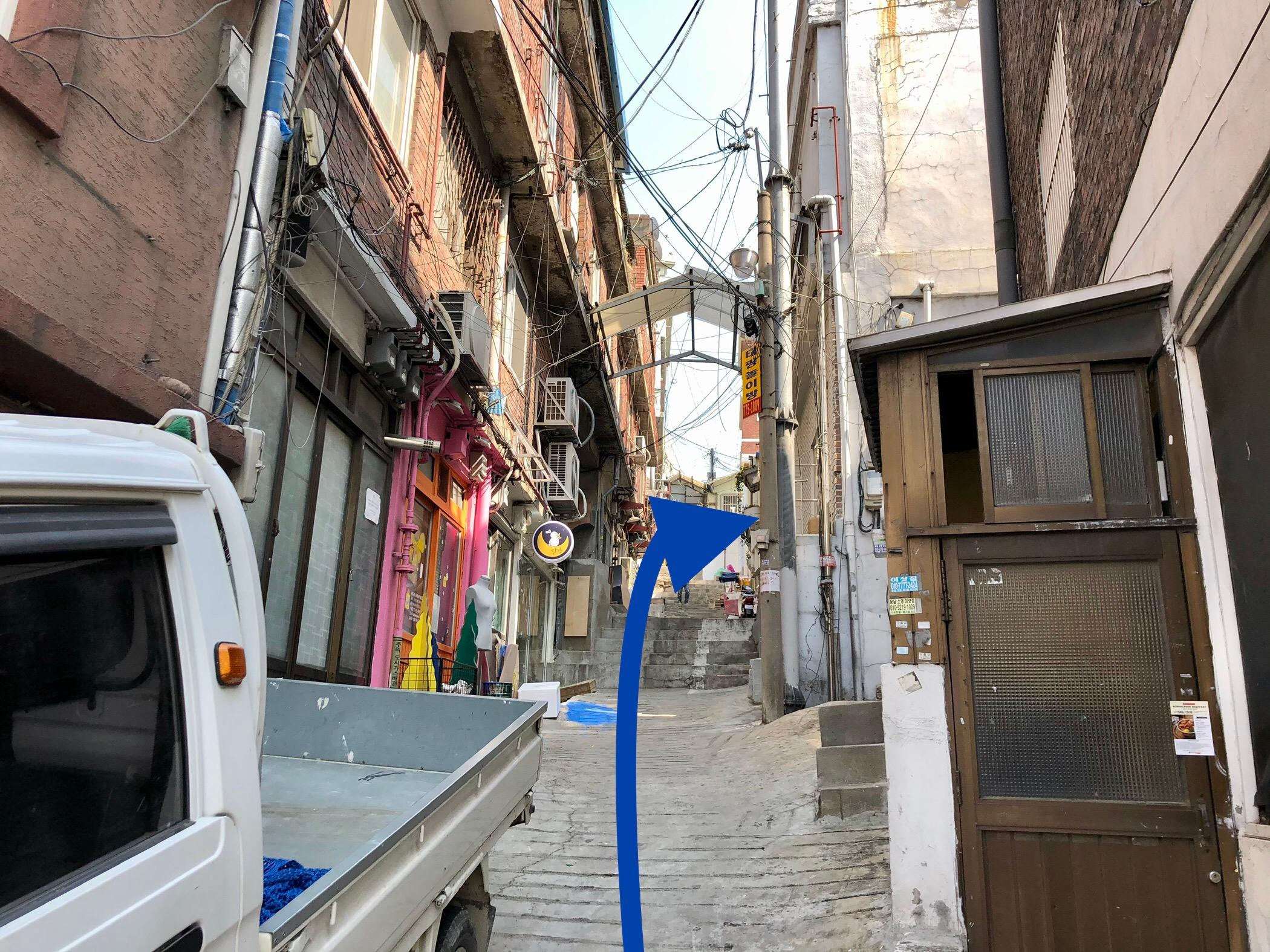 And on your right, you'll have reached your destination.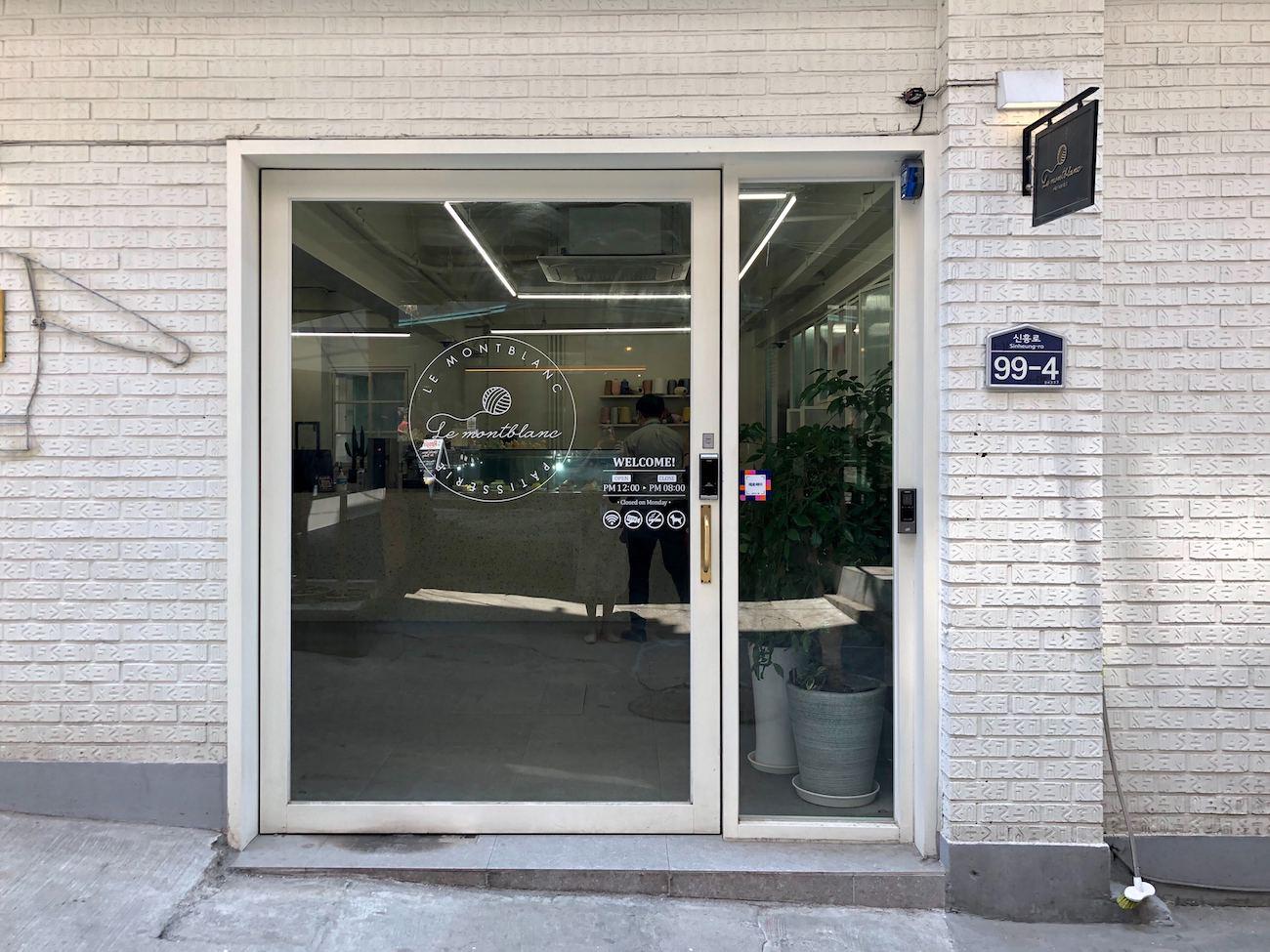 ---
⭐ Itaewon Luft Coffee | Coupon
Click the 'COUPON' button at the bottom to claim yours now!
---
If you have questions or comments about the blog post, please leave it in the comment section below or email us at help@creatrip.com.
---