Accommodations in Korea | Creatrip Locals' Guide
Everything you need to know about getting a room in Korea!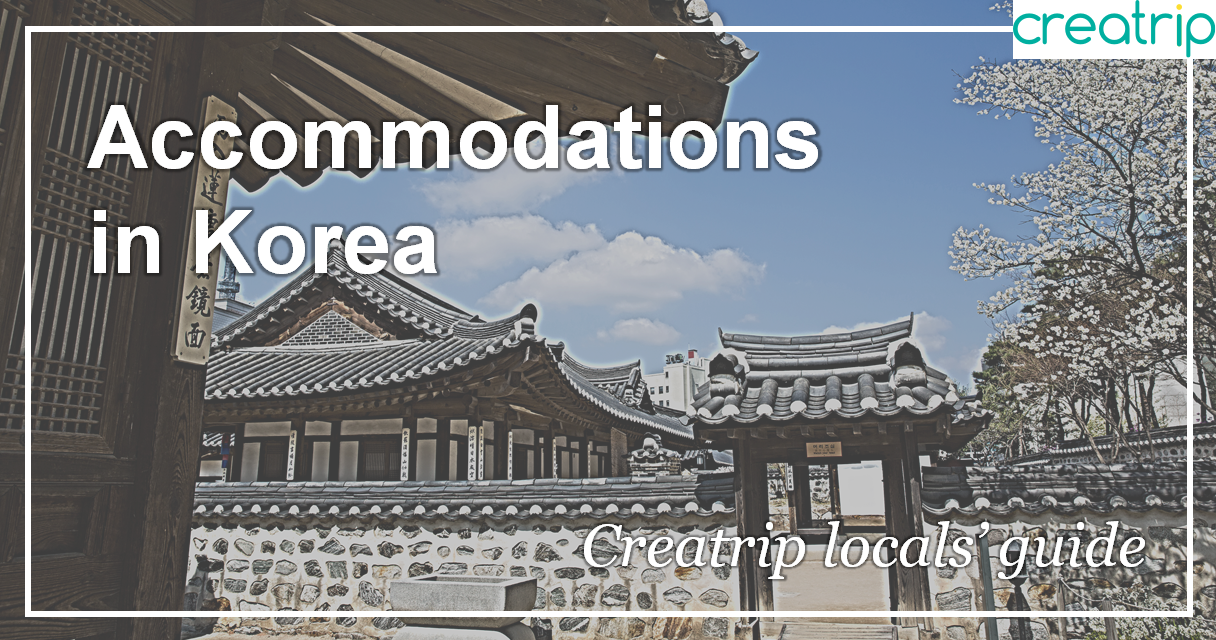 When planning a trip to a foreign country, the first thing you must decide is a place to stay. Even if you have had a delicious meal and visited beautiful landmarks, without a shelter, you would completely ruin your trip.
In this posting, I will share some general ideas about accommodations in Korea and tips in selecting the best place for you.
---
General Information
---
Generally, if you are visiting major cities or travel spots in Korea, you will find clean and pleasant accommodations. Honestly, if you are in Seoul, you don't need to worry much about booking a hotel. There are motels everywhere that don't require a reservation. If you know how to search on Korean search engines, you could find an acceptable place, reasonably priced.
However, that's not so easy for a foreign traveler. Also, if you are traveling in a festival season, you might not be able to find a motel near you, or the price might exceed your budget. Besides, those search engines are not very friendly to users who doesn't read Korean. If you don't want any unexpected events, book a hotel room on Booking.com, Skyscanner, or other platforms you prefer.



Two top platforms in Korea, but not available to foreigners yet..
You can find other accommodation styles anywhere around the world, but the Hanok style room is a unique experience you can only find in Korea. Traditional Hanok do not have chairs or bed in it, but there are comfortable blankets and cushions to comfy you, so don't worry.
---
Accommodation Style
---
Hotel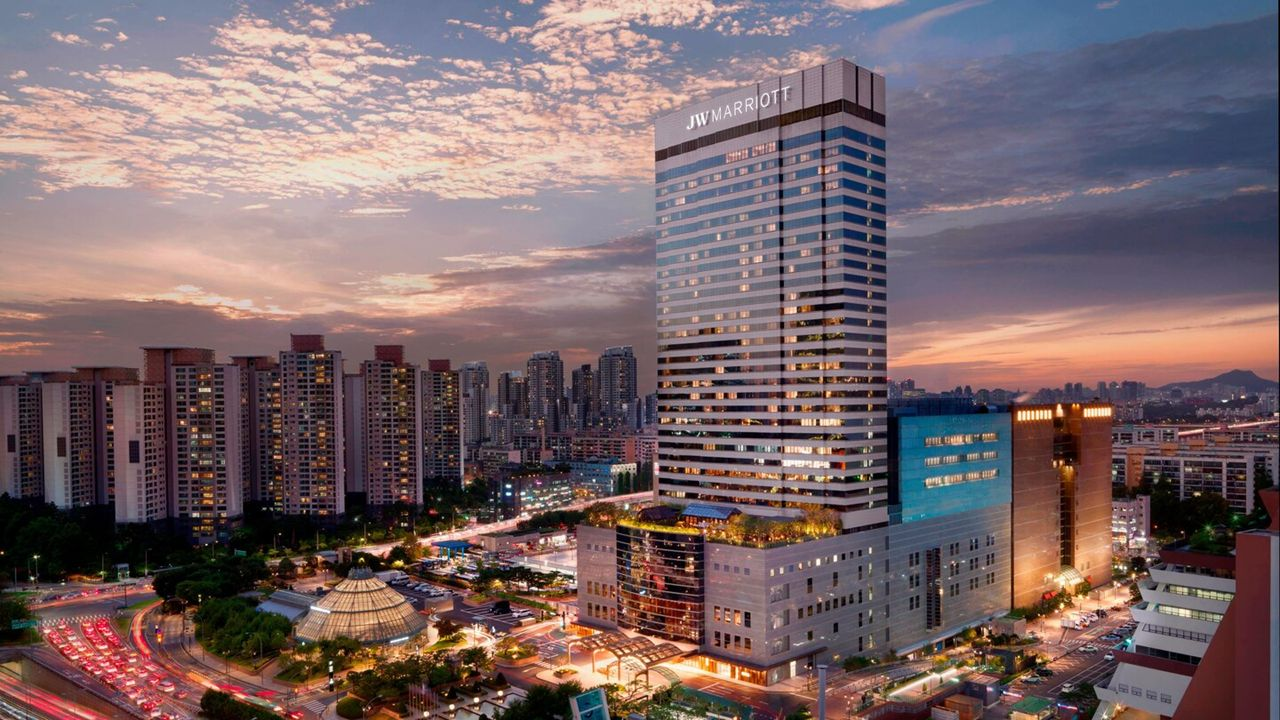 | | |
| --- | --- |
| Price | ₩100,000~₩400,000 |
| Transportation | Normally located in the city. |
| Facilities | Swimming pool, fine-dining restaurant, luxury bar and more |
The hotel would be the safest choice. Price would go as high as you are willing to pay, service getting better as well. There are five grades to evaluate hotels.
★★★★★ : Hotels with 3 or more formal restaurants, 24-hour room service, concierge, conference room, and other amenities.
★★★★ : Hotels with 2 formal restaurants, business center, ballroom, conference room, room service, and other amenities.
★★★ : Hotels with a formal restaurant, lobby, and lounge.
★★ : Hotels with F&B (Food and beverage) facilities.
★ : Motels that serve breakfast.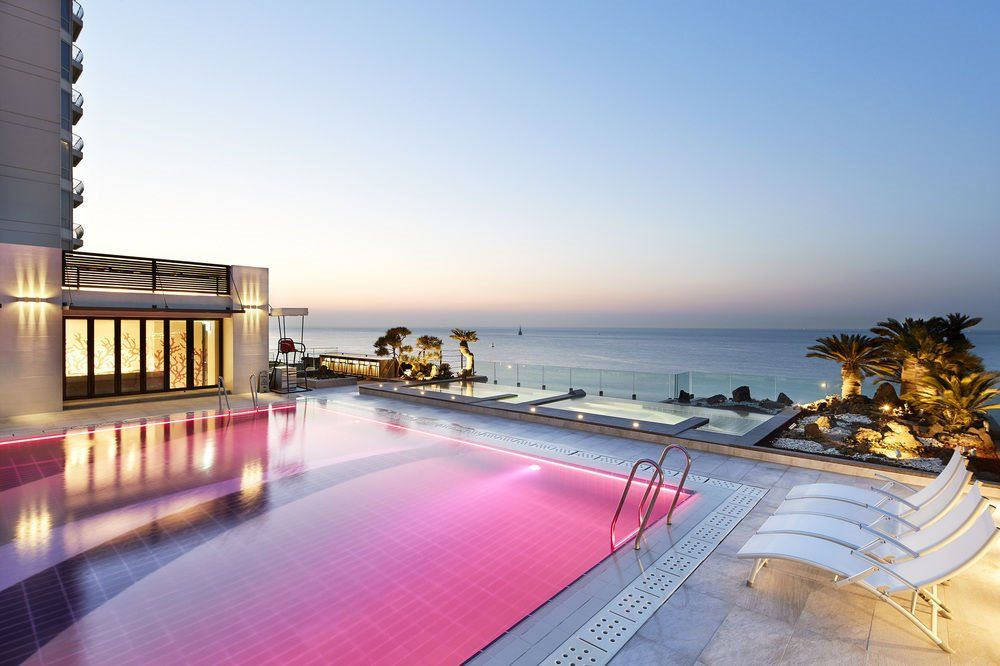 Haeundae Paradise Hotel
As you can see on the SNS or the YouTube, a lot of locals select hotels for their vacation destination. It is called "Hocance" (hotel+vacance). Swimming at the pool, fine dining at a hotel restaurant, and a hotel service will make your travel most pleasant.
---
Hanok Accommodation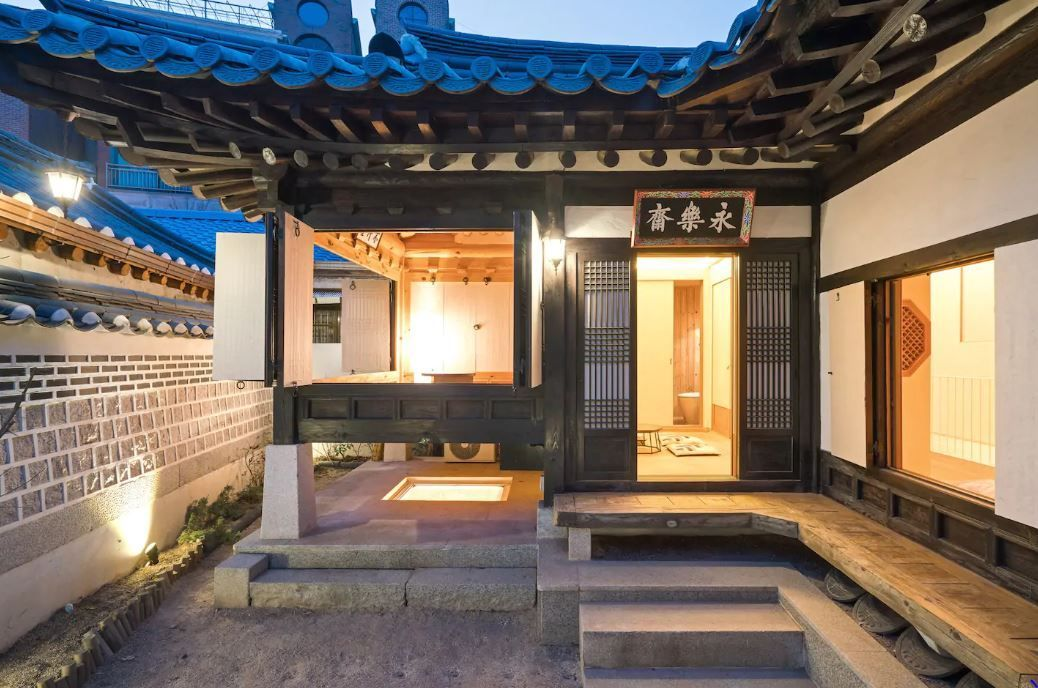 Seochon Youngrakjae
| | |
| --- | --- |
| Price | ₩50,000~₩200,000 |
| Transportation | |
| Facilities | Ondol (Korean traditional heating system), Korean cuisine |
Hanok accommodations could be a hotel, guesthouse or any other type of facility. For this reason, the price and quality could be very different. Hanok hotels have taken the coziness and warmth of the traditional style and renovated interior design for the convenience of a modern hotel.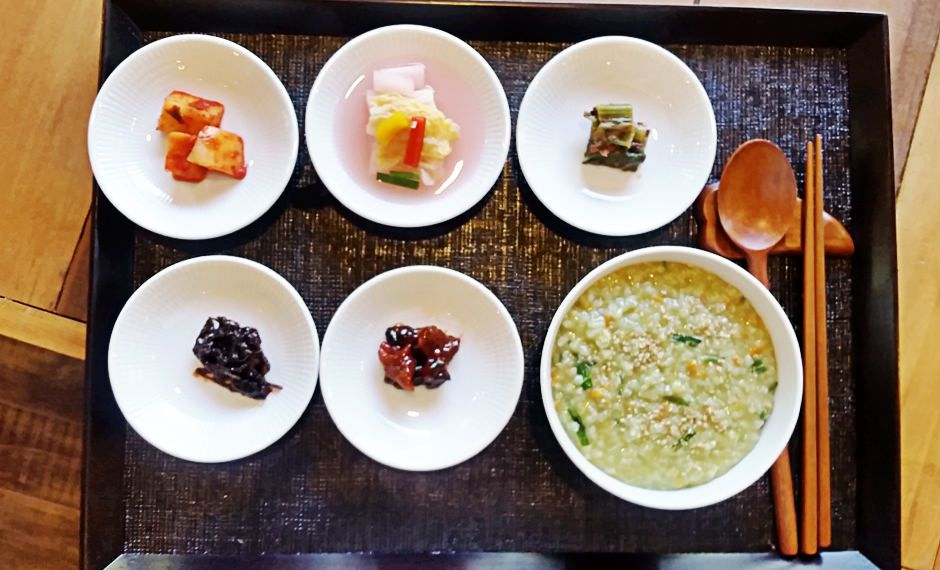 Korea Palace Traditional Hanok Hotel
Because of its special features, Hanok is a bit more expensive than other hotels with the same quality. But the atmosphere is definitely worth the price. It is easy to find these Hanok style housing in Bukchon, Jeonju, and Gyeongju, which are famous for Korean traditions.
---
Guest House / Hostel

Price

₩10,000~₩30,000

Transportation

Located near popular attractions, and easy to use public transportation

Facilities

The facilities are provided at minimum, but is enough for a good night's rest.

*You might have to share rooms with strangers in a dormitory.
Guesthouse and hostels are almost the same in that they provide cheap stays for travellers. The difference would be that guesthouses offer more networking opportunities, and hostels don't. You can find guesthouses in Hongdae, Myeongdong and just about anywhere you can find travellers. Stay here for the night, to make new friends from all over the world!
| | |
| --- | --- |
| Price | Recommended Accommodations |
| ₩50,000~₩100,000 | |
| ₩100,000~₩150,000 | |
| ₩150,000~ | |
---
Pension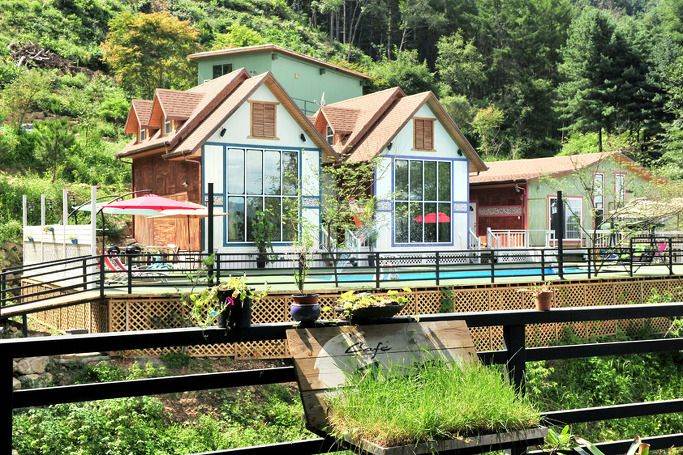 Price

₩100,000~₩170,000

the cost may vary vastly depending on the size

Transportation

Located in places with good scenery such as Gangwondo, which makes it hard to use public transportation.

Facilities

Perfect for large scale gatherings with bbq facilities and sports facilities.
Locals call it a pension, which is a summer-house on a rental. You can find pensions in areas with a beautiful natural environment, such as Chuncheon and Gangneung.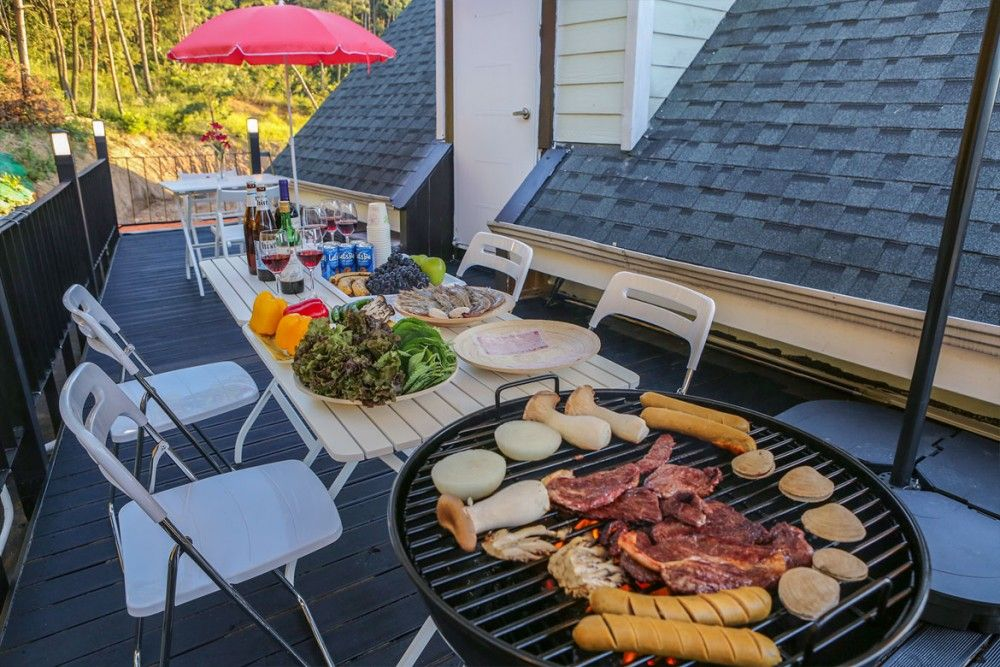 Normally, locals visit pensions for a family gathering or a school field trip. Pensions are mostly located by themselves, and it is perfectly okay to be loud and smelly. Playing football and barbequing are must-do activities if you are staying in a pension.
---
airbnb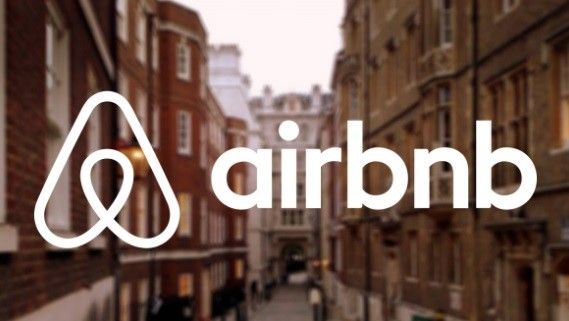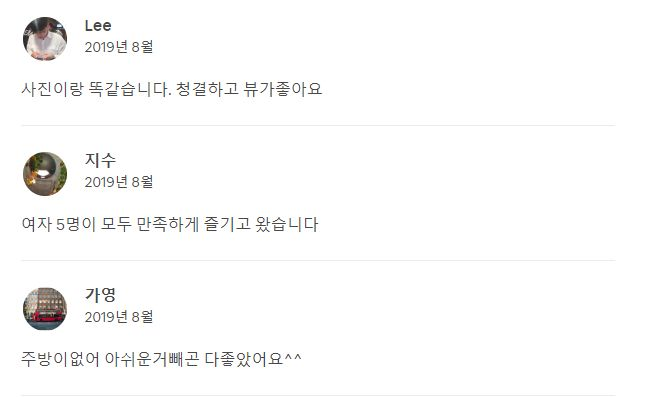 Airbnb is a new concept (not so new anymore) of accommodation that allows travellers to rent a home from another private person. The best part about Airbnb is that you can read honest reviews and ratings of a person who has stayed there earlier. Also, some houses are better than expensive hotels but open at much affordable prices.
---
How to Book
---
It feels a little bit awkward to recommend other companies, but I'll introduce two platforms that I have used to book hotels in Seoul. I didn't list Yanolja and Yeogi-Eottae, because they don't have an English service just yet.
Booking.com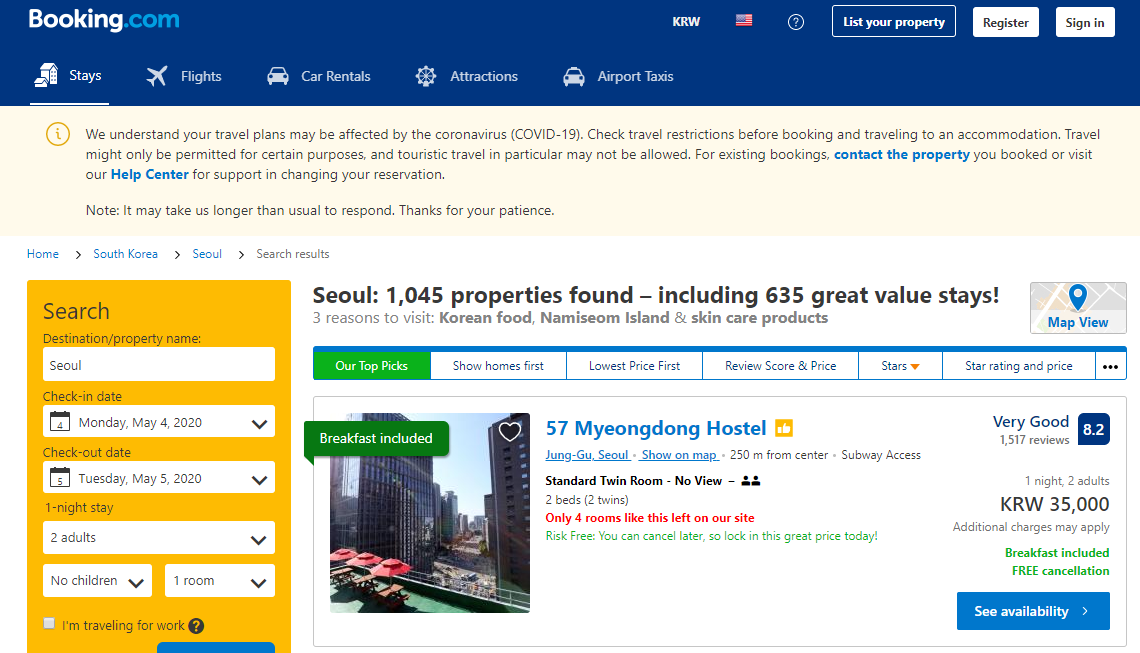 Over 2,300 accommodations in Seoul are listed. The platform is easy to use, shows ratings, price, and available rooms at one site.
Trip.com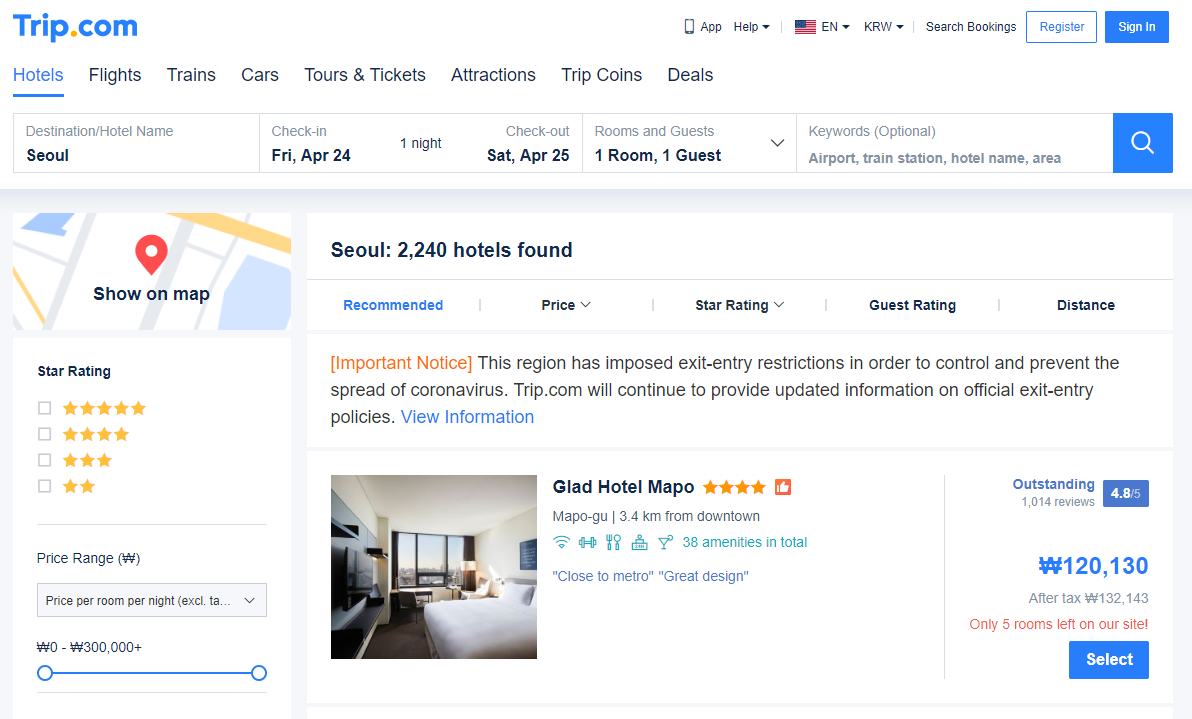 Over 2,500 accommodations in Seoul are listed. Platform offers almost the same services as Booking.com.
Some hotels are more expensive from one platform than the other. So try just a little bit harder, and you'll find the best deal you can get.
---
We have listed some useful information about accommodations in Korea. If you have any questions or ideas, leave a comment, and we'll get right back to you.
See you next time~
---