Hanok Accommodations In Seoul You Should Stay At In 2021
What Better Ways To Take In Korea's Traditional Architecture Than Spending A Couple Of Nights At One Yourself? List Of The Best Hanok Accommodations In Seoul That Deserve A Check On Your List.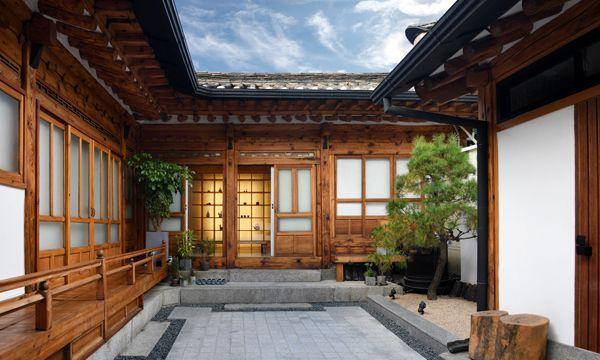 Hello, everyone! We are Creatrip, a group of travel experts.
Hanok houses are a definite must when you're traveling Korea. Tourists visit Gyeongbokgung Palace or Bukchon Hanok Village to see the unique Korean architecture, but you can never get the full experience by just looking. Truly experience the unique traditional Korean vibes by staying at a hanok accommodation with its sunlit lounging areas and cozy bedrooms.
---
Seoul Hanok Accommodation
1. Seochon Youngrakjae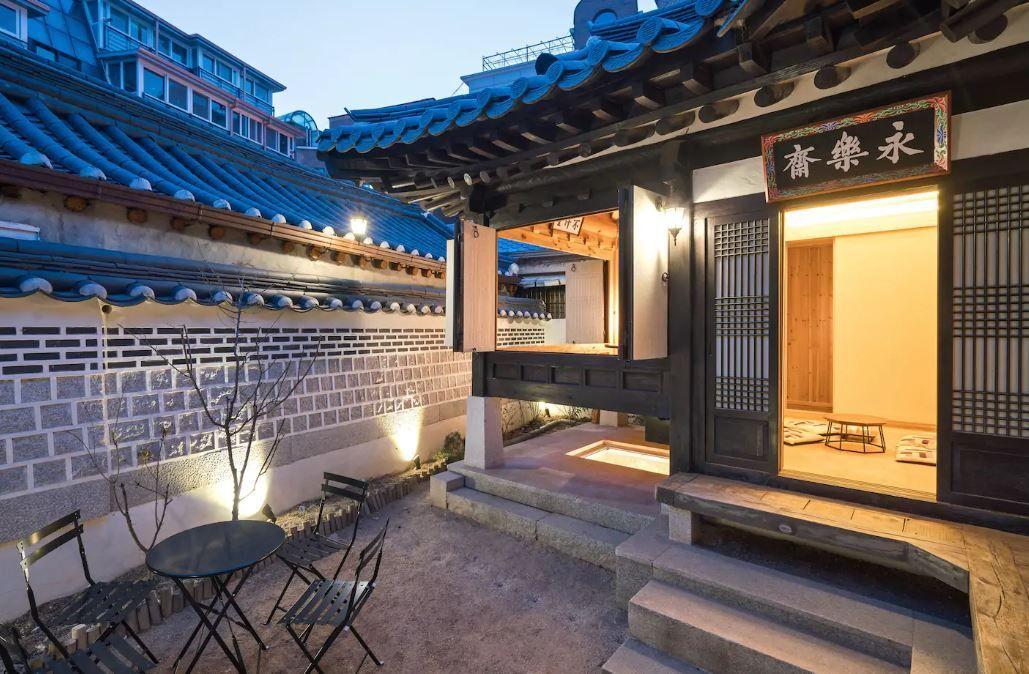 Youngrakjae is a modern two-story guest house located in Seochon.
The name means "house that forever enjoys."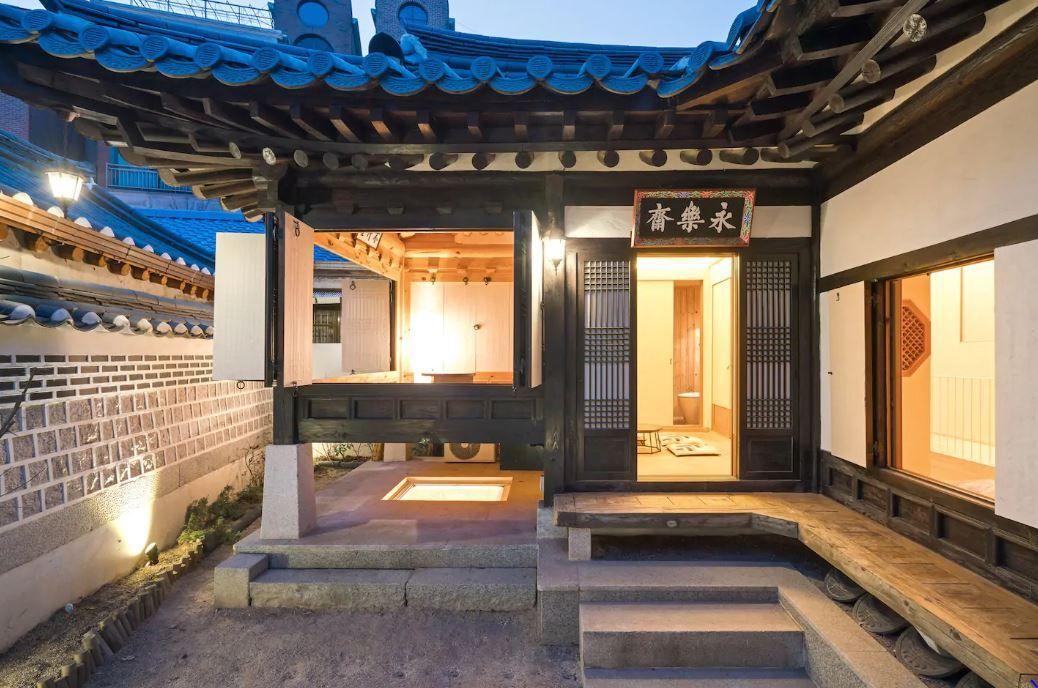 It's a great place to stay because it preserves the traditional hanok style while the modern elements make it convenient for us modern people to be comfortable.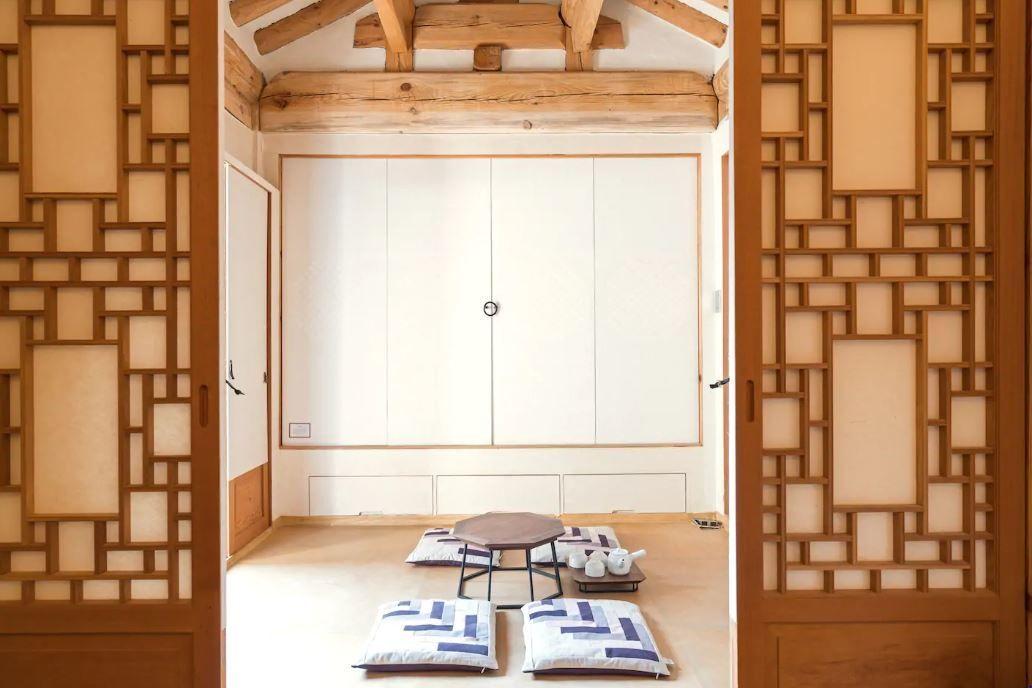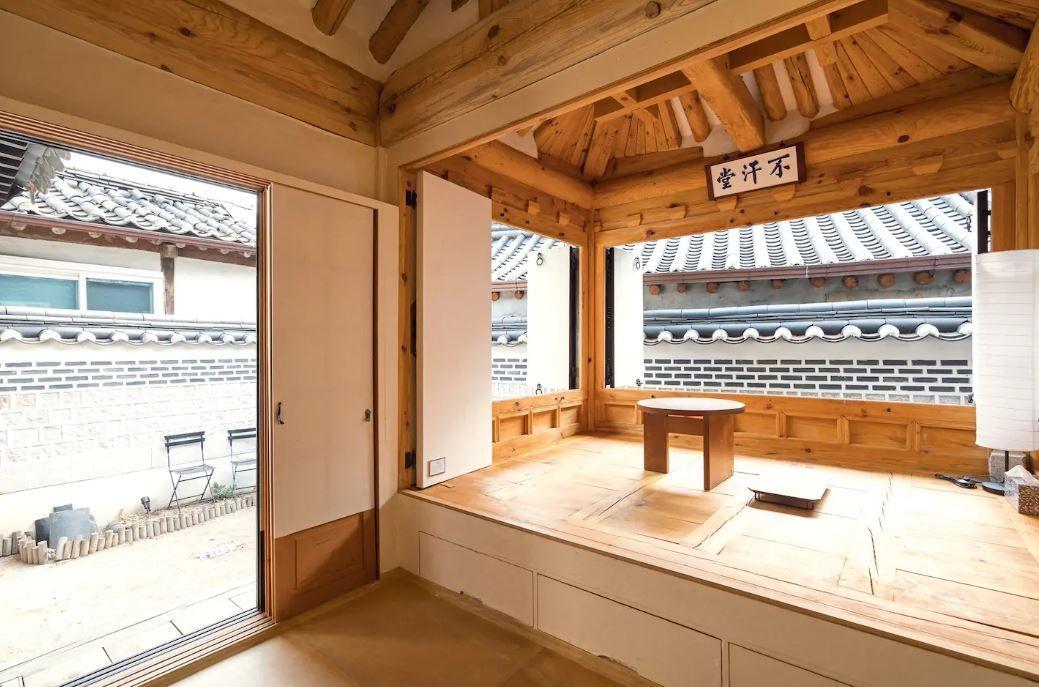 The rooms are structured into two segments: a hanok space on the first floor and a modern space on the second floor.
The maru (balcony-type space on the first floor pictured above) is perfect for tea on summer mornings and the bedrooms are cozy enough for the coldest of winters.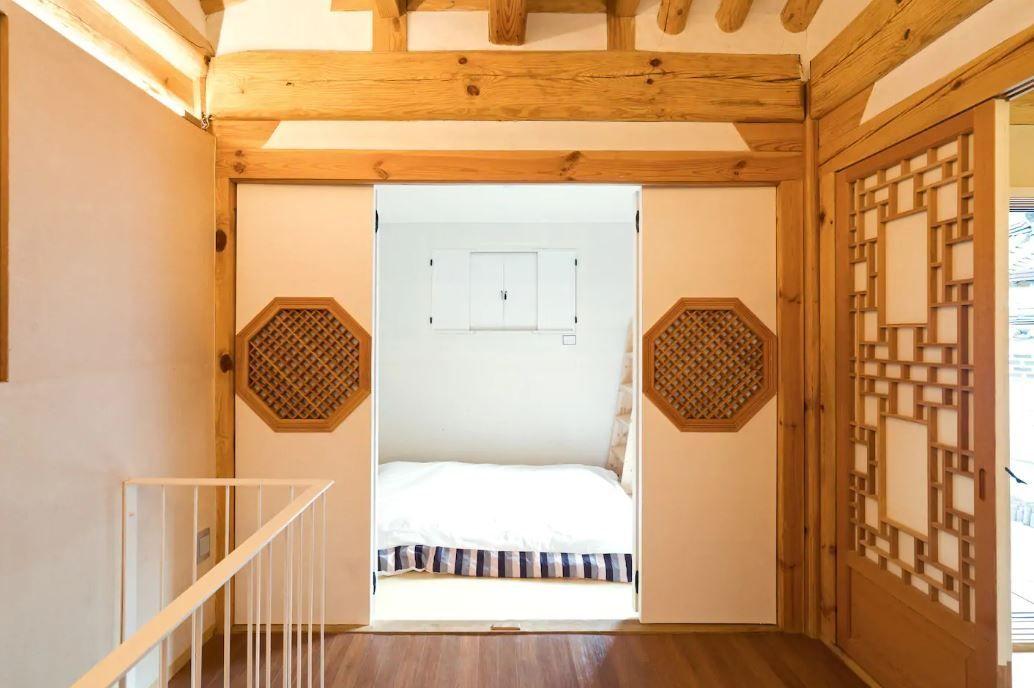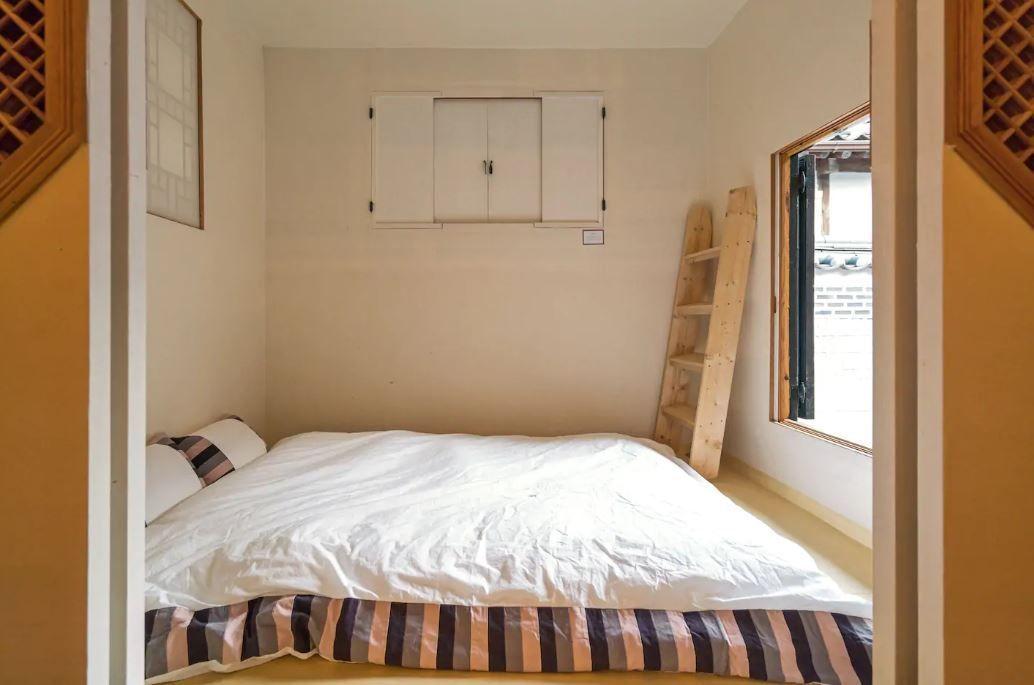 The large windows in the bedroom lets in a lot of light and as a plus, a great view of the outside world.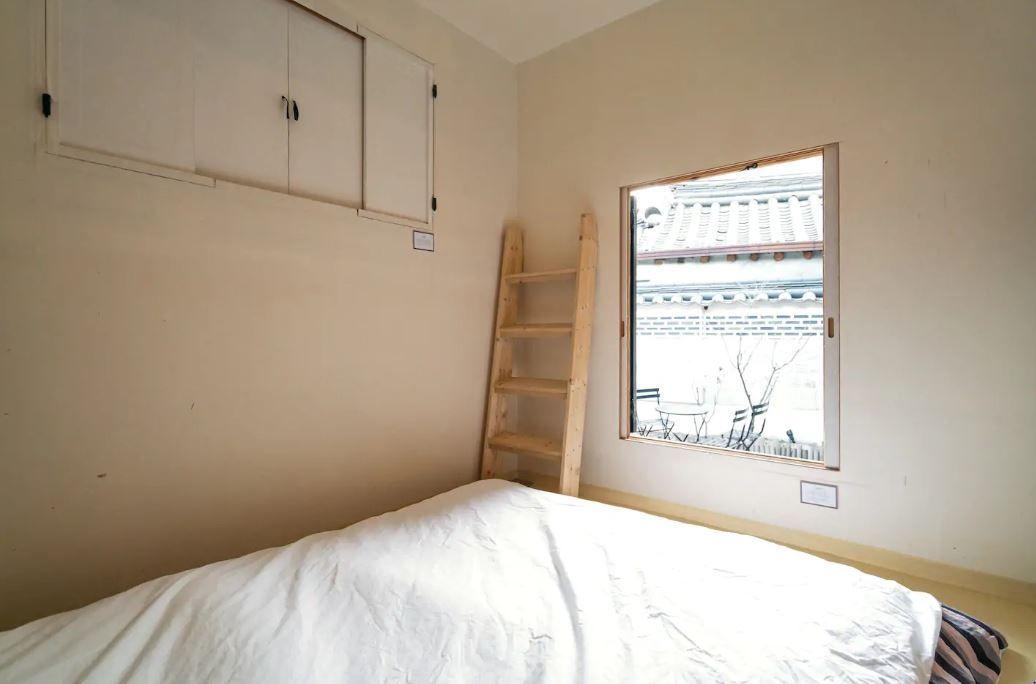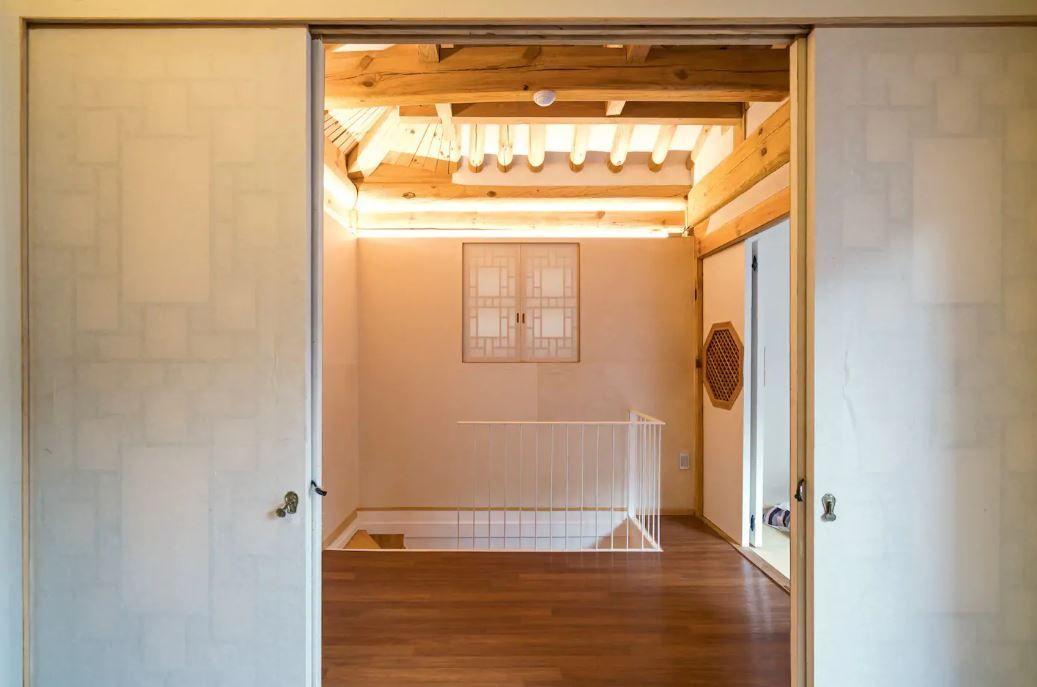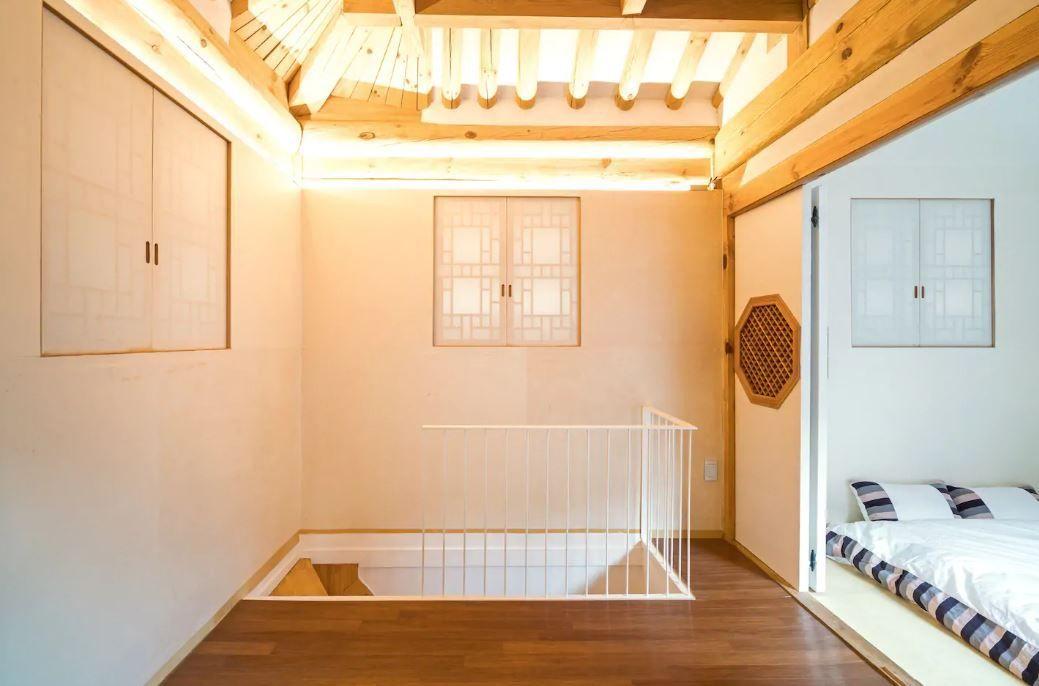 On the first floor, there are two bedrooms, a bathroom, and a kitchen.
Cushy comforters are provided for bedding in the rooms.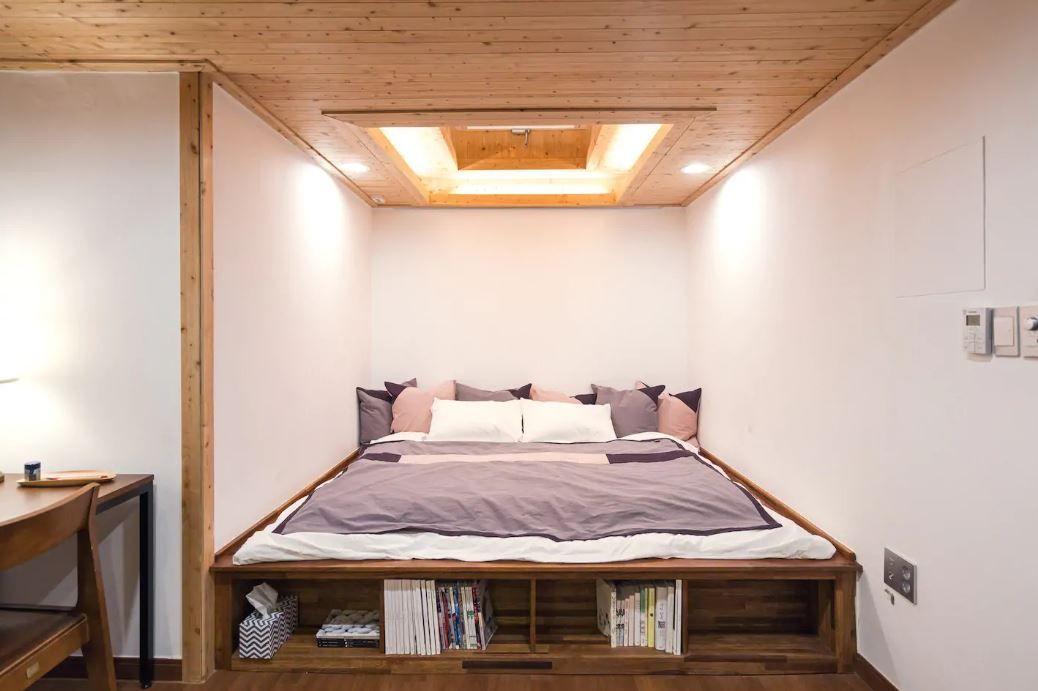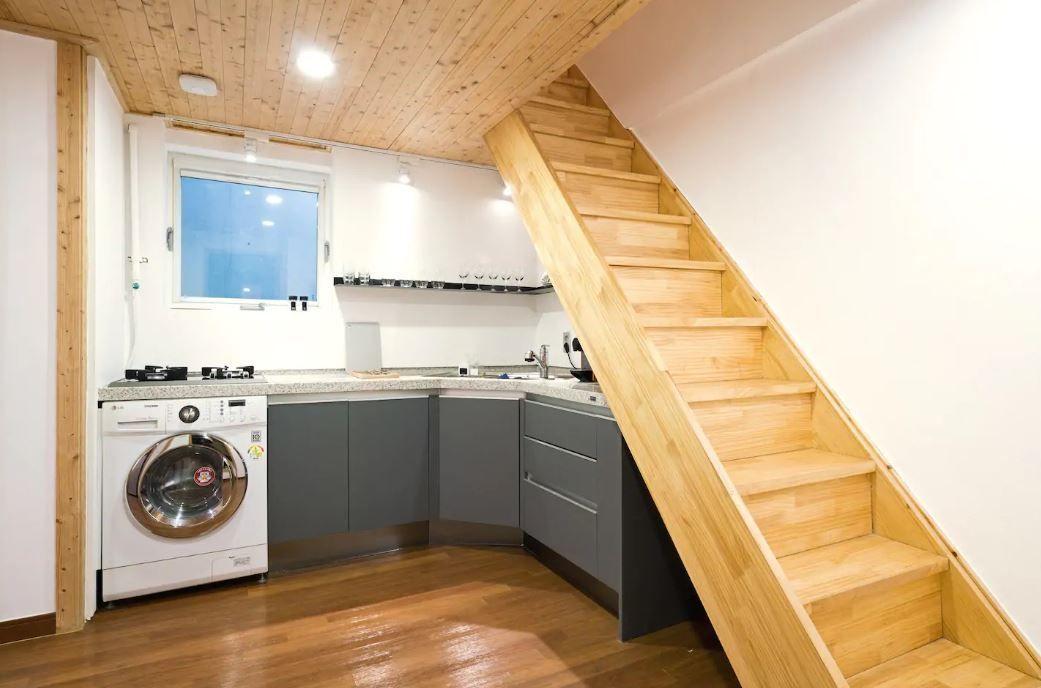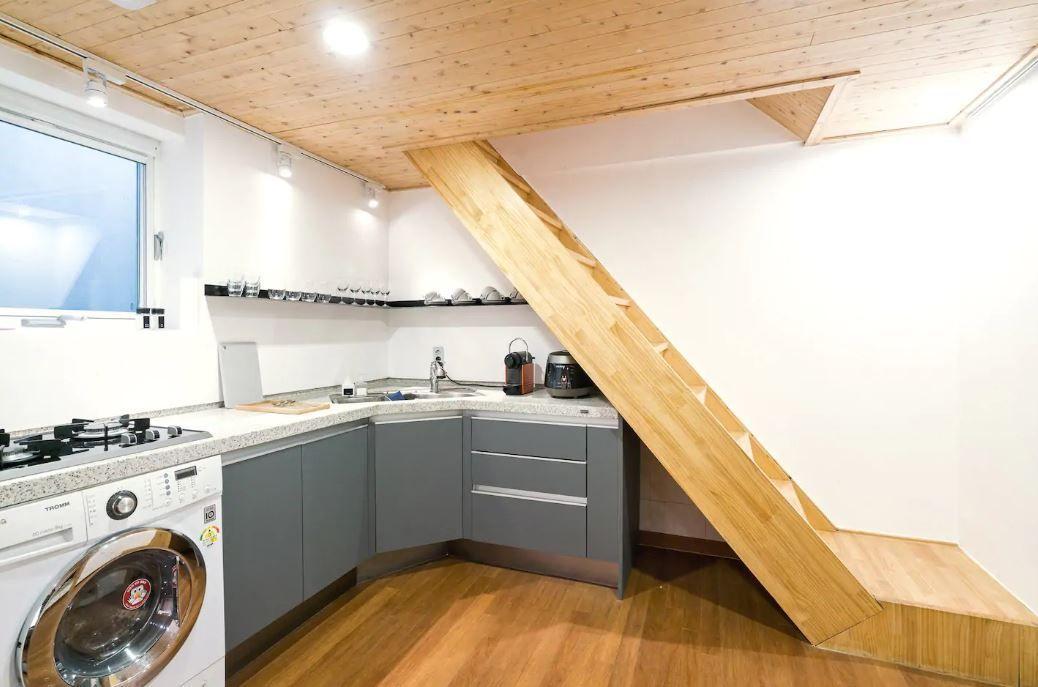 Down the stairs, there's a basement area that's more modern.
This is where the kitchen and dining area is, as well as an extra room.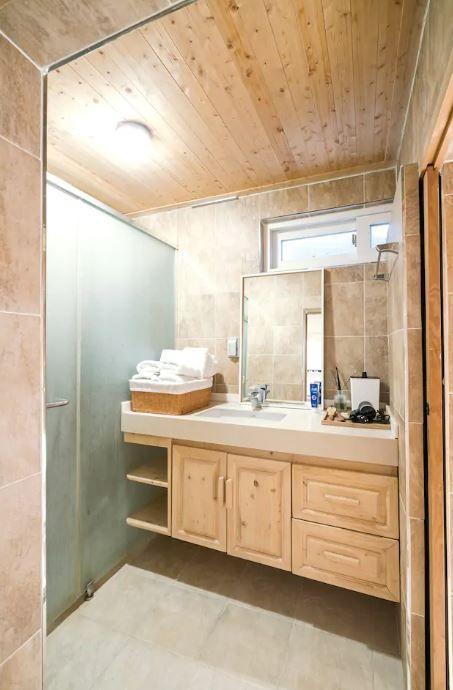 There's a bathroom in the basement area as well so anyone staying here wouldn't have to go up and down the stairs.
Every amenity you might need is provided.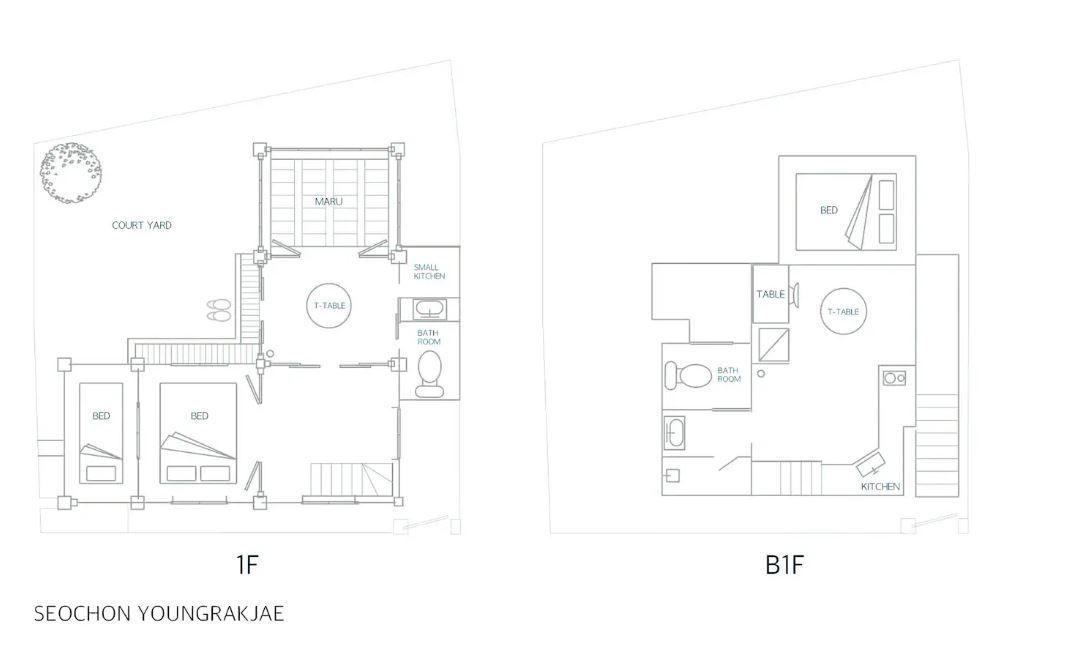 It's a large hanok space that's perfect for families or bigger groups.
Seochon Youngrakjae | Location
Address: 29 Pirundae-ro 5ga-gil, Nuha-dong, Jongno-gu, Seoul
It's around a 12-minute walk from Gyeongbokgung Station.
---
Seoul Hanok Accommodation
2. HyeHwa 1938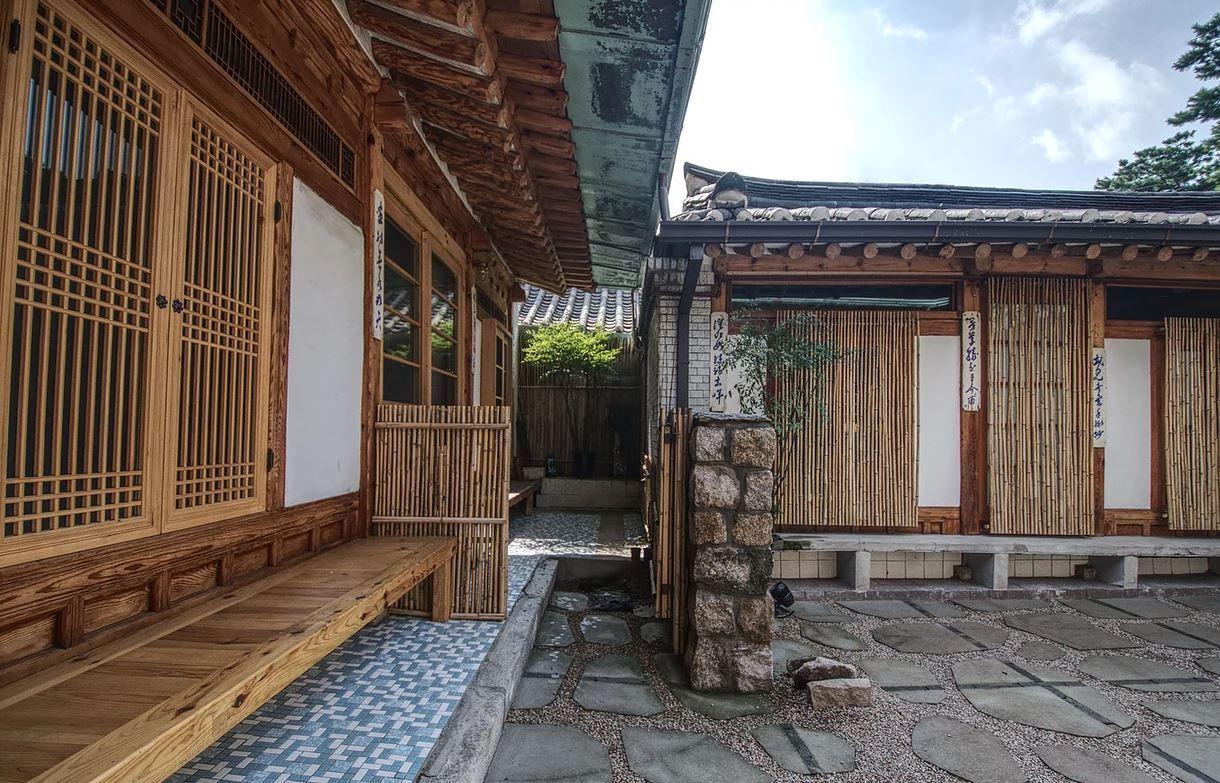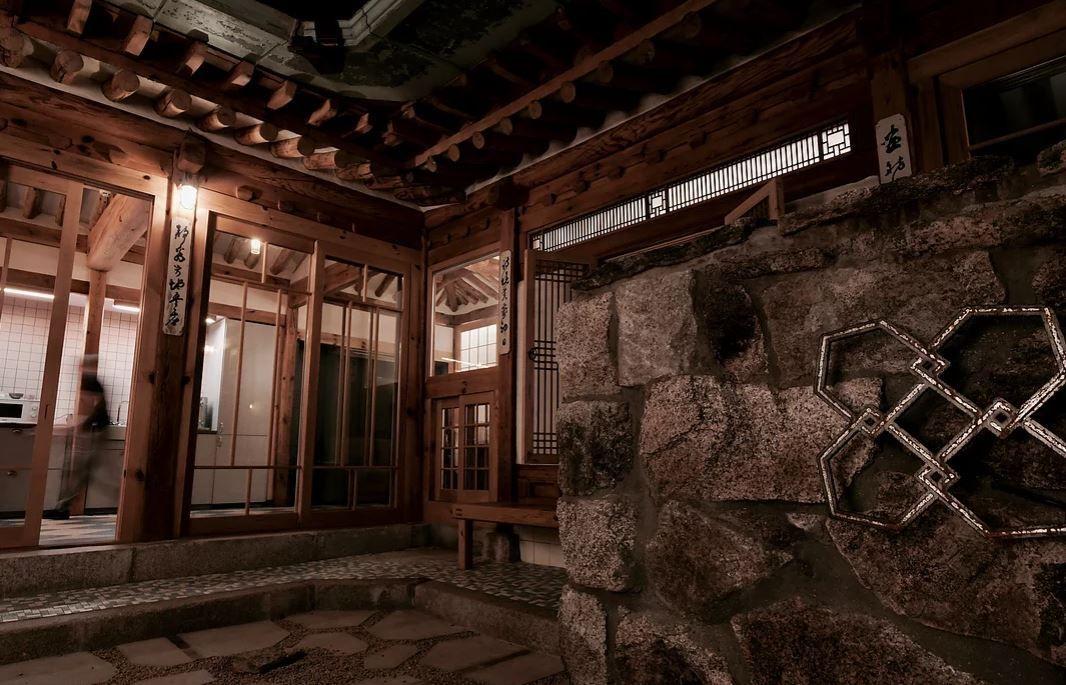 Hyehwa 1938 is a hanok located in Hyehwa-dong, and is in Joseon-style architecture.
A popular style of architecture during the period of the Japanese Occupation, the building was remodeled to be used as a modern hanok hotel.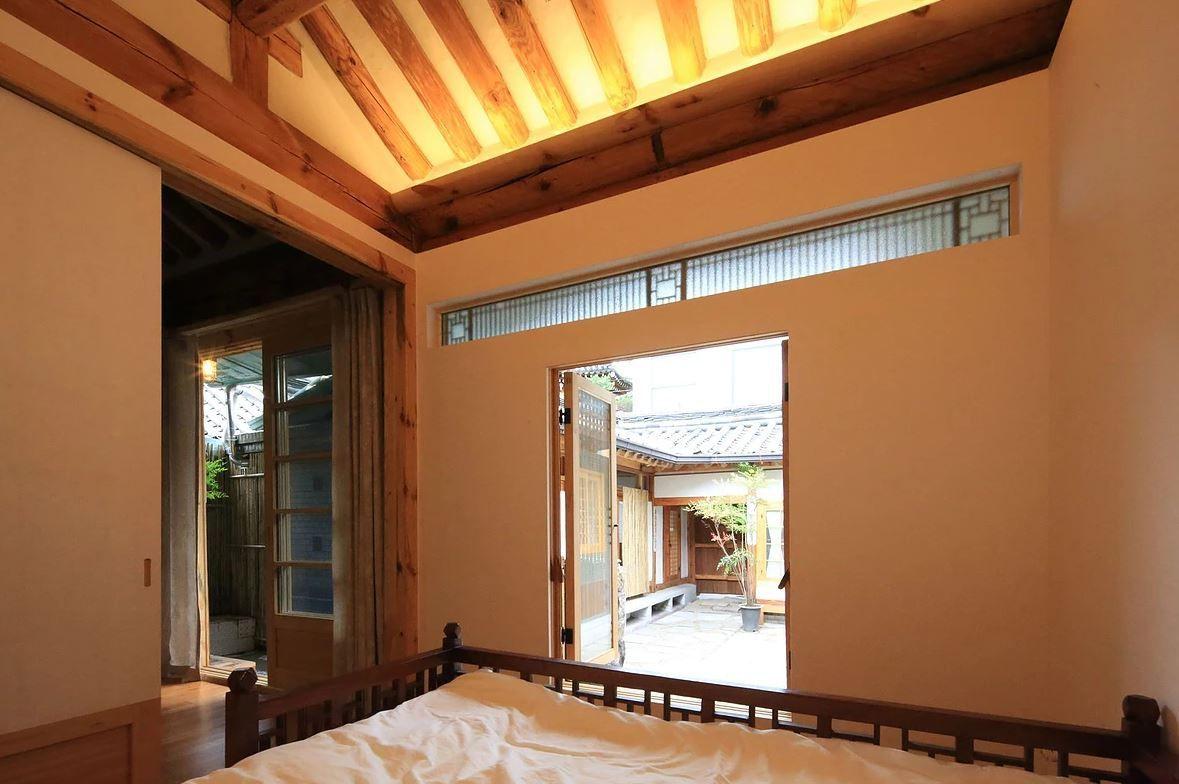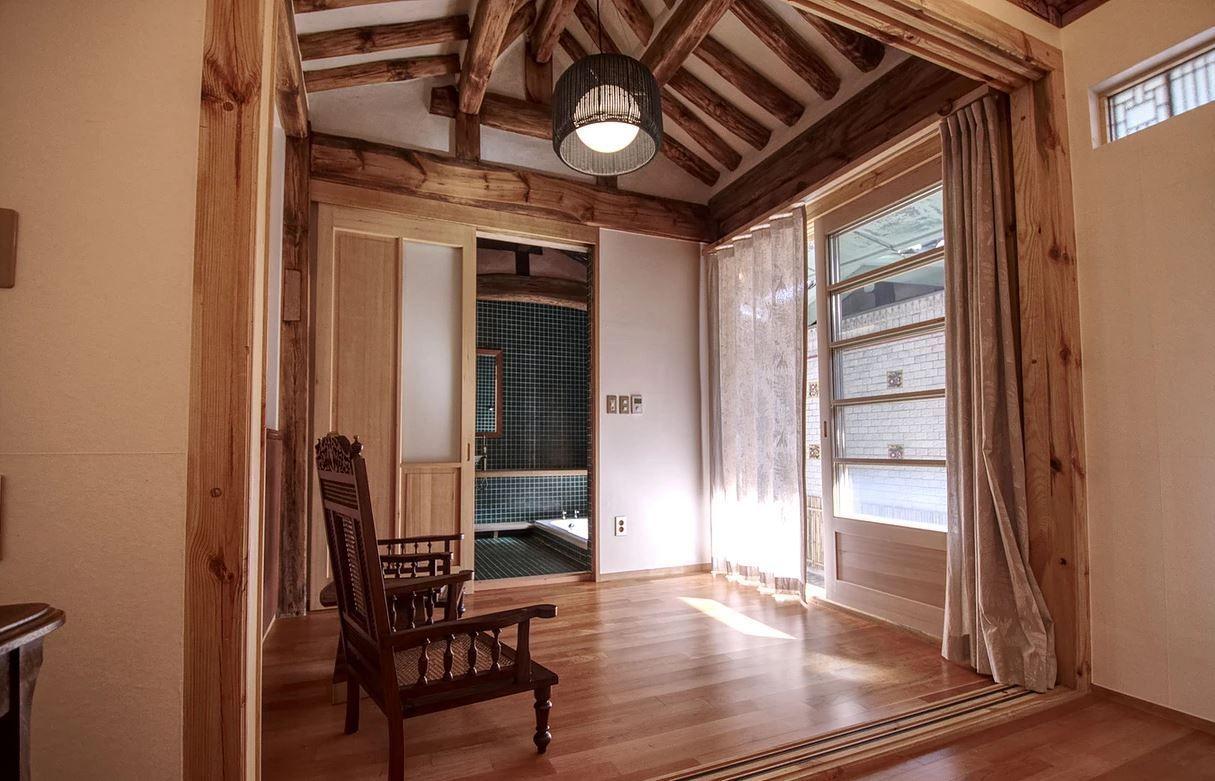 It preserves the traditional elements of hanok while refining modern amenities for guests' convenience.
There are two rooms and two bathrooms.
It's a great accommodation choice for bigger groups because of the larger space.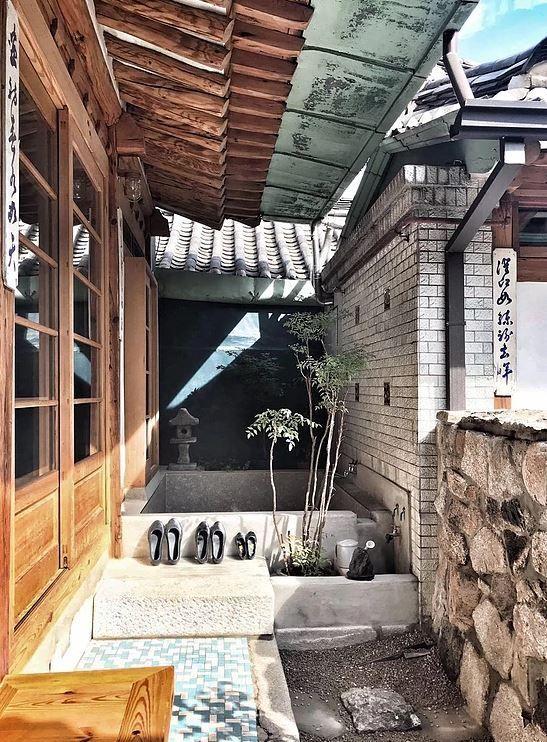 There's even an open air bath between the two hanok buildings.
Perfect for enjoying a warm bath under the stars.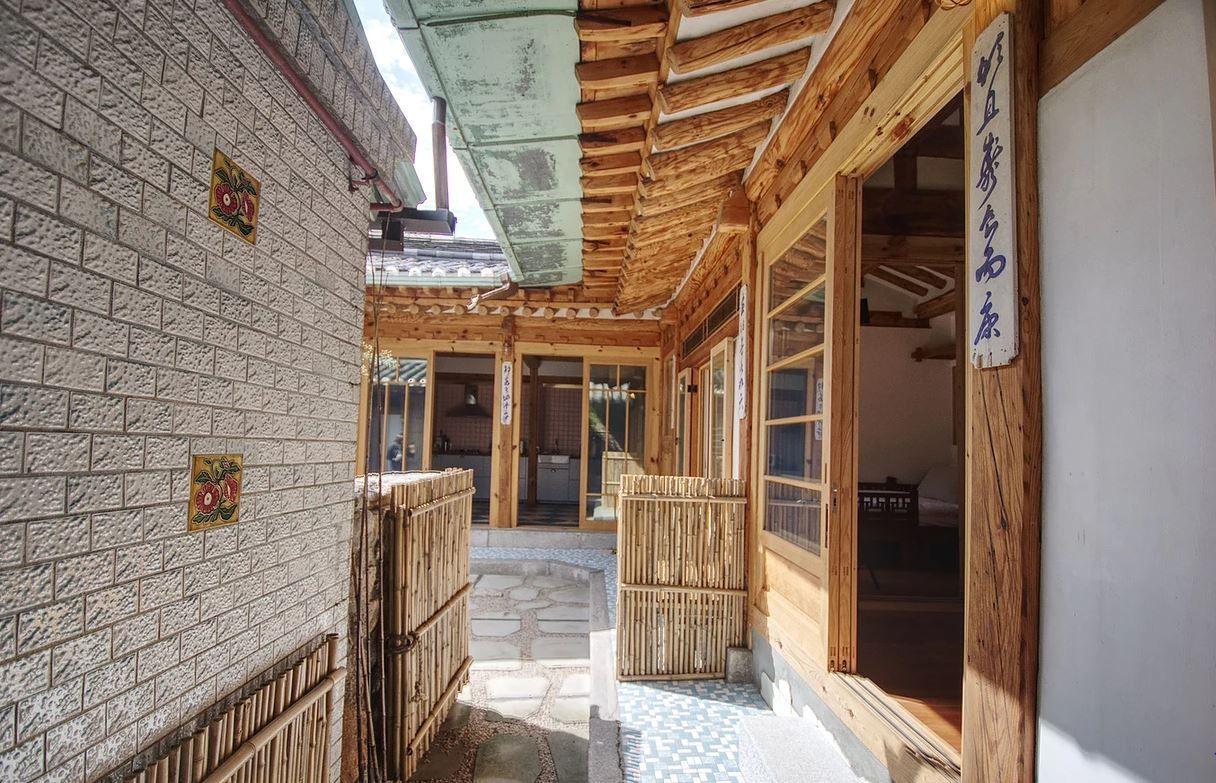 The sunlit courtyard is the perfect place to be outside in nice weather.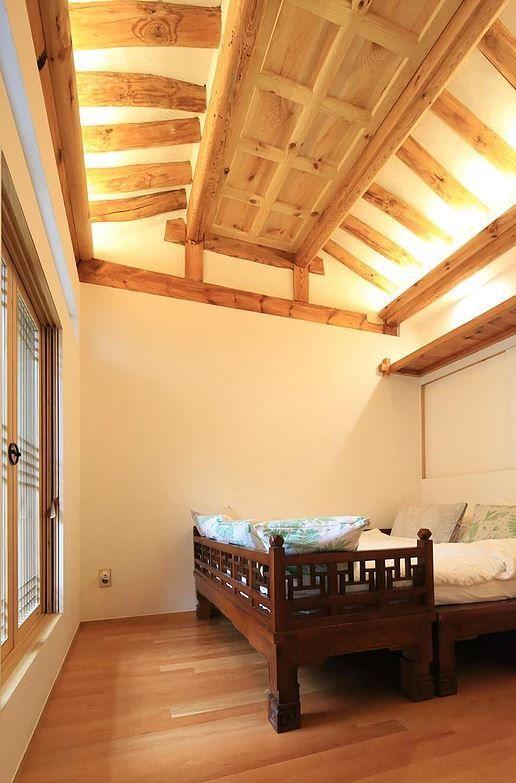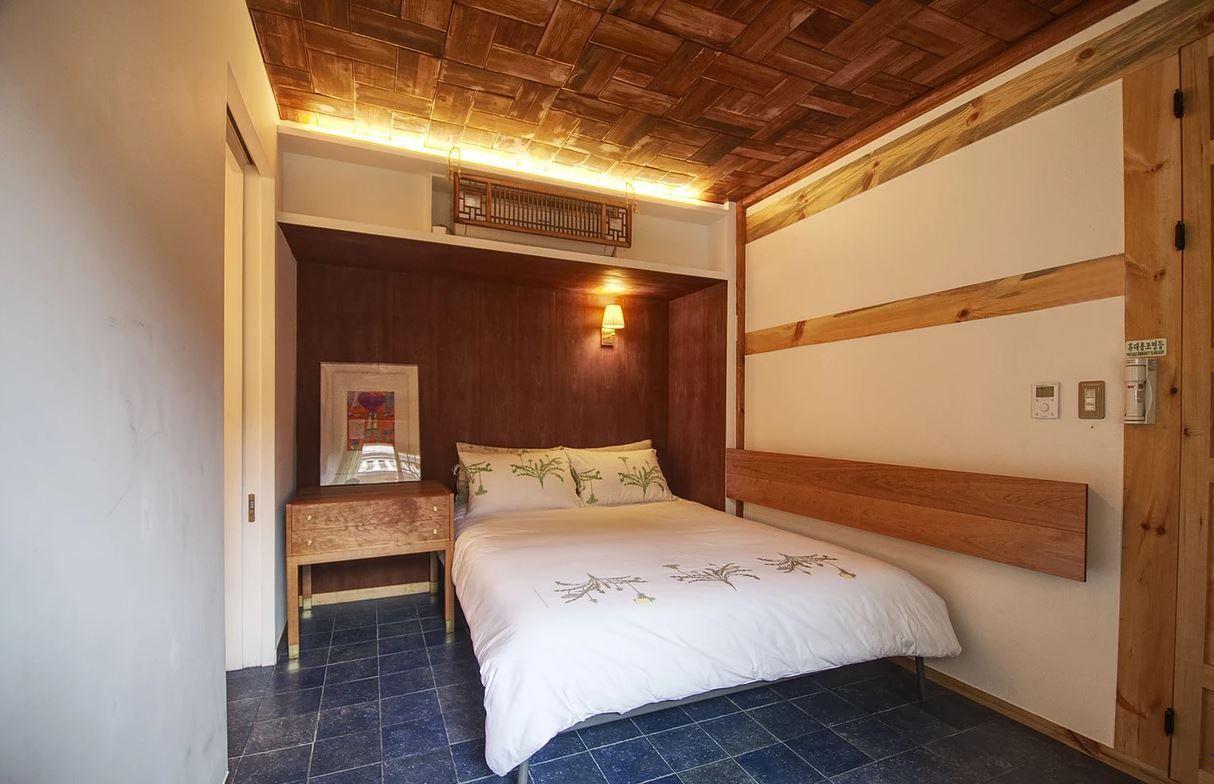 The bedrooms are comforting and cozy, a perfect space for rest and relaxation after a busy day of going about the city.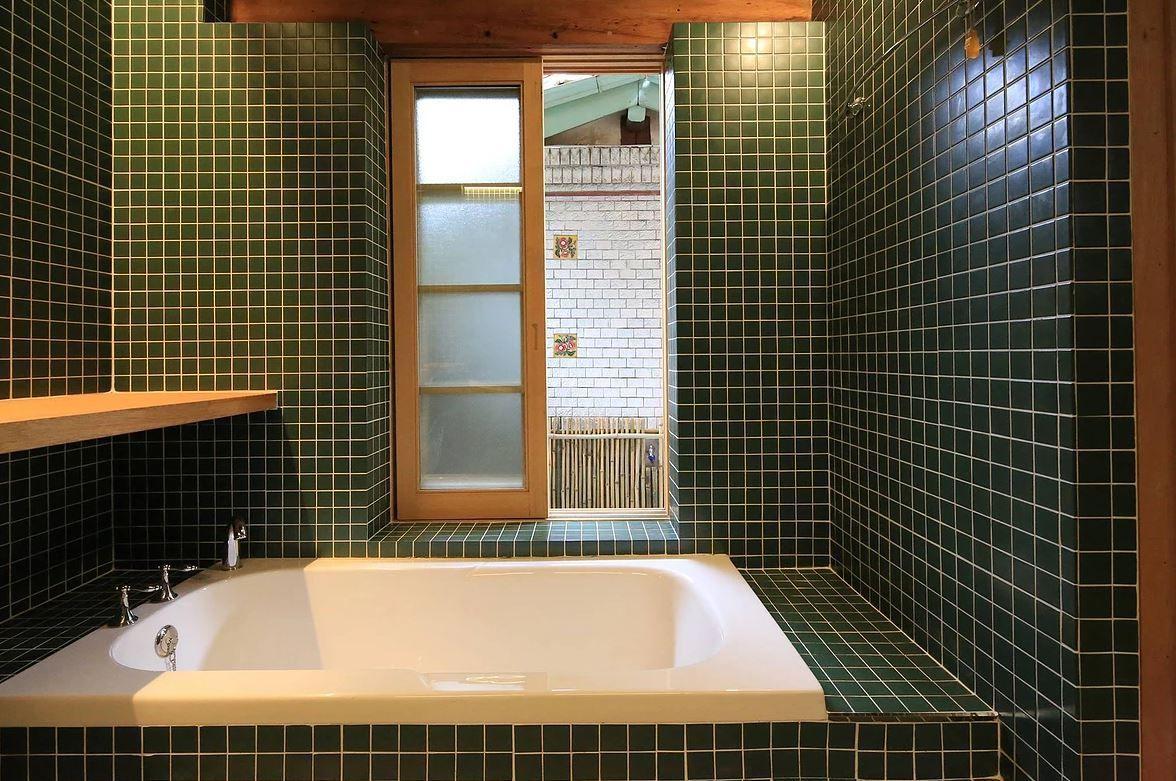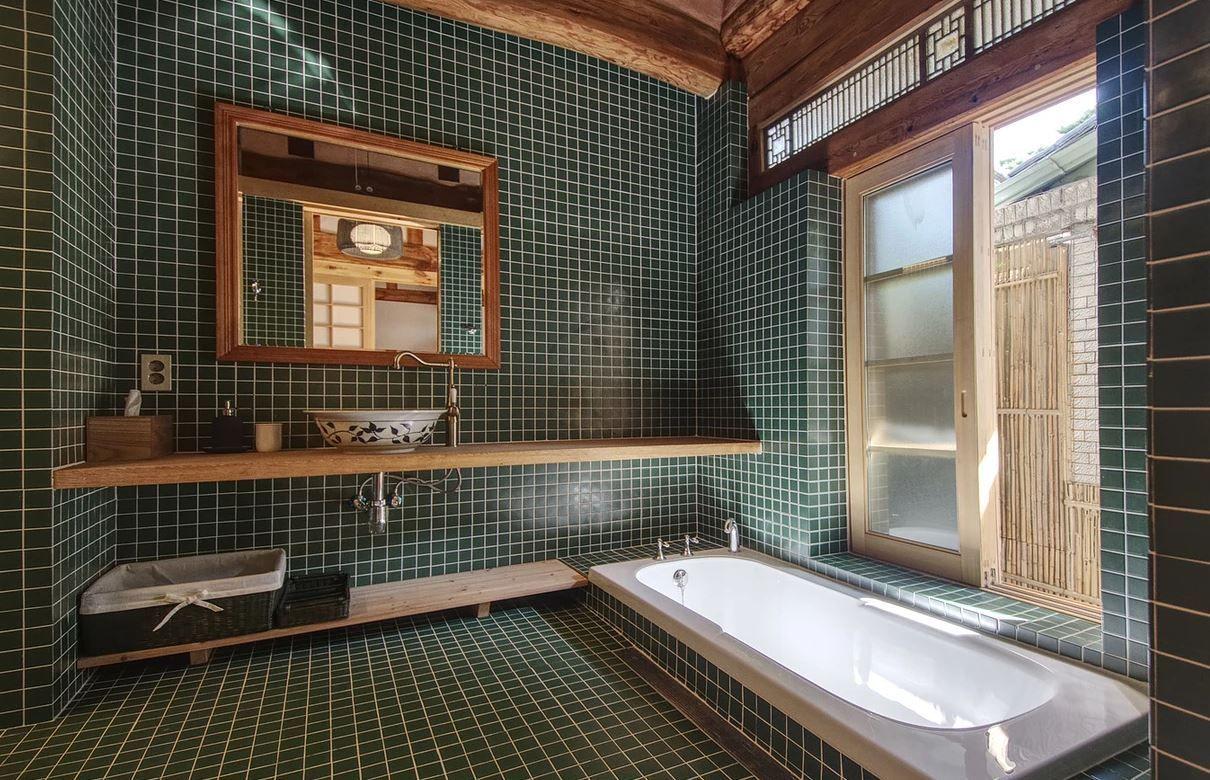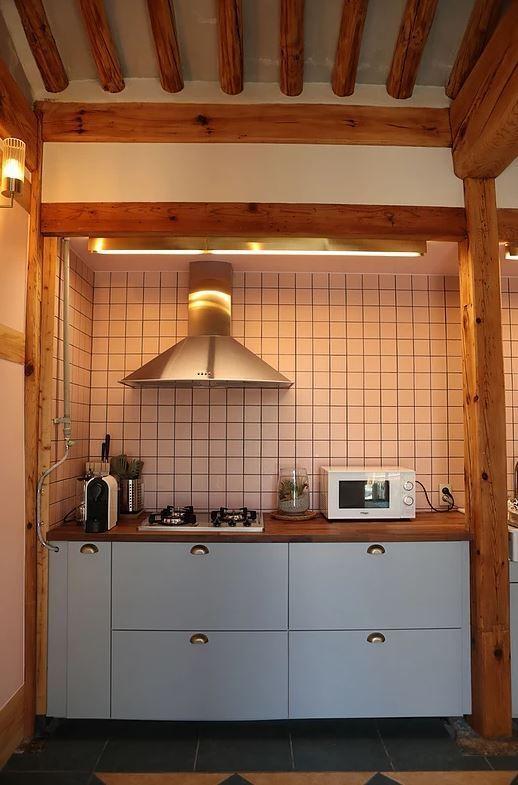 The tiles in the bathroom are especially interesting and uniquely modern.
The tidiness of the space really goes to show the detailed care of the host.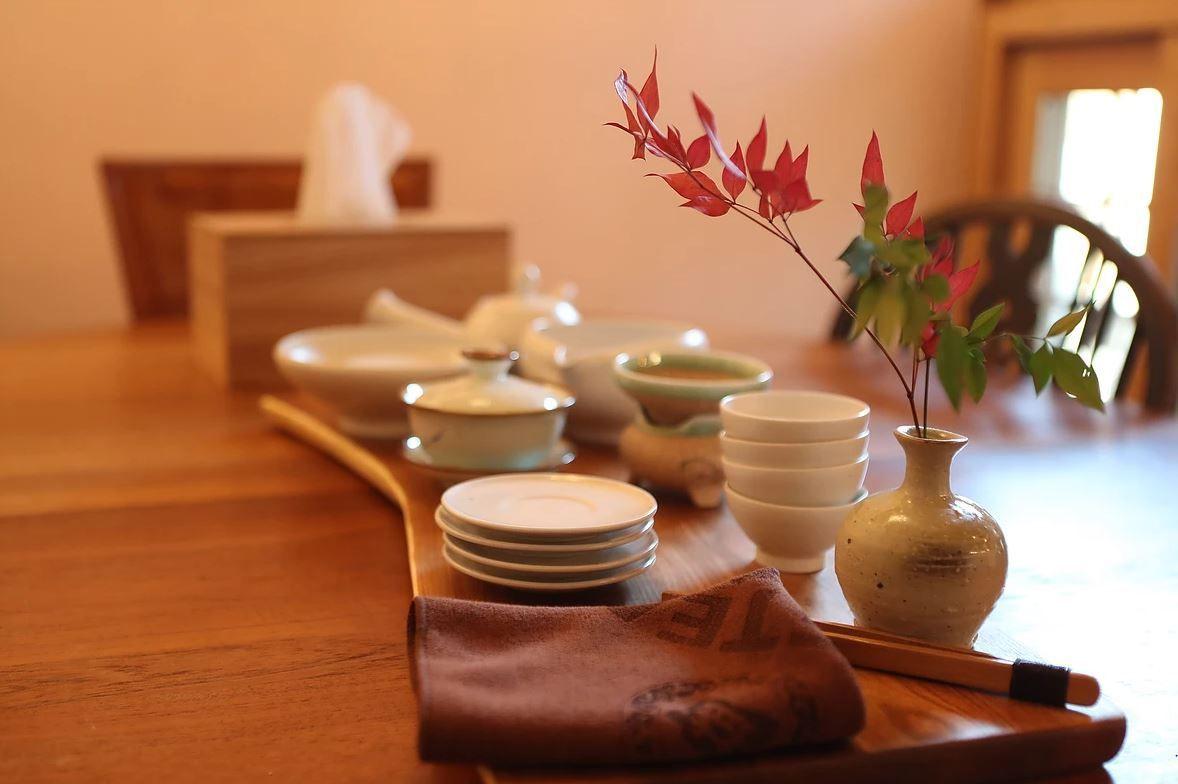 The accommodation space and everything in it is so dainty and well-curated.
Popular tourist destinations such as Changdeokgung Palace, Daehak-ro, and Seoul University Hospital Museum of Medicine are all at a close distance.
Line 4 Hansung Univ. Station and Line 4 Hyehwa Station are also at a walking distance, so all other parts of Seoul and beyond are easily accessible.
Hyehwa 1938 | Location
Address: Sungkyunkwan-ro 16-gil 7, Jongno-gu, Seoul
Located at a 15 minute walk from Hansung Univ. Station.
---
Seoul Hanok Accommodation
3. Digeut House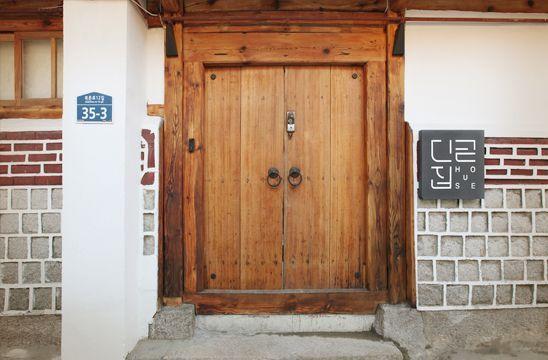 Digeut House is a quiet single-family house located in Bukchon Hanok Village.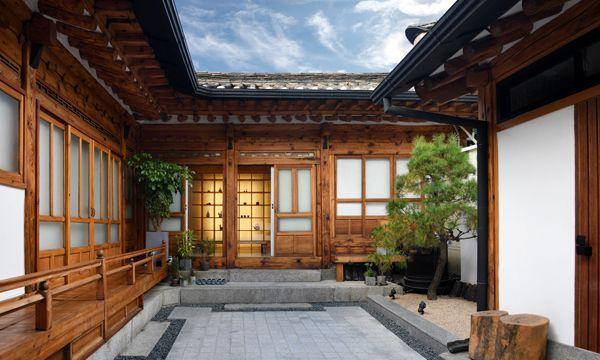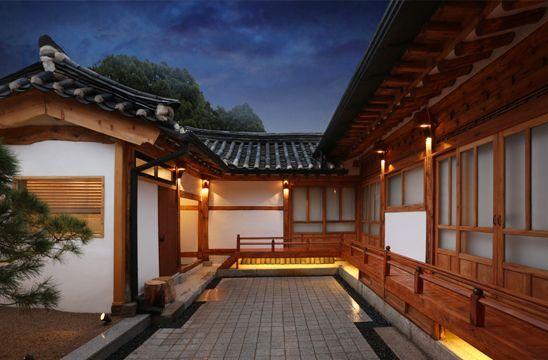 It's a three-sided structure, like the Korean letter digeut (ㄷ). Hence the name of this accommodation. The structure intends to facilitate more human connection.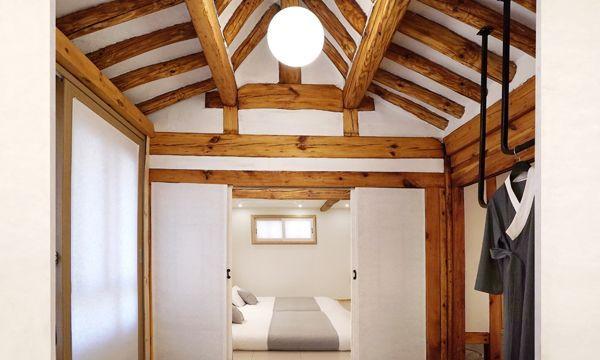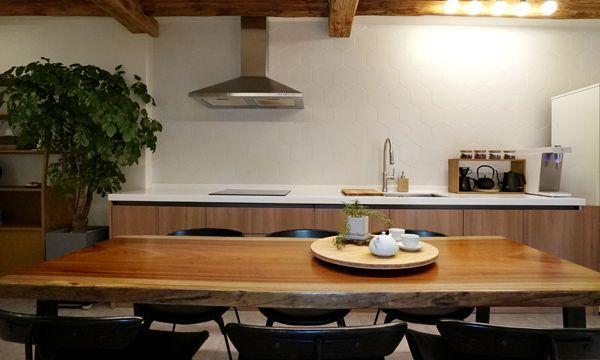 The host studied visual art, which is quite evident in the intentional design of the space. The areas are at once convenient and beautiful, harmonizing traditional and modern elements.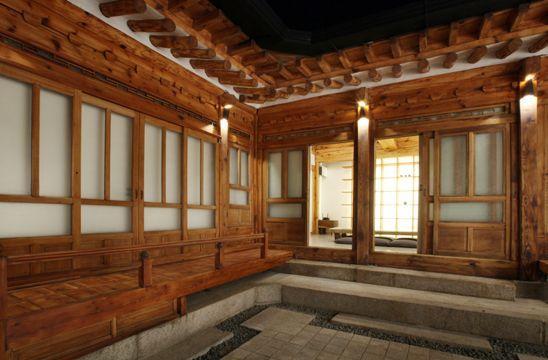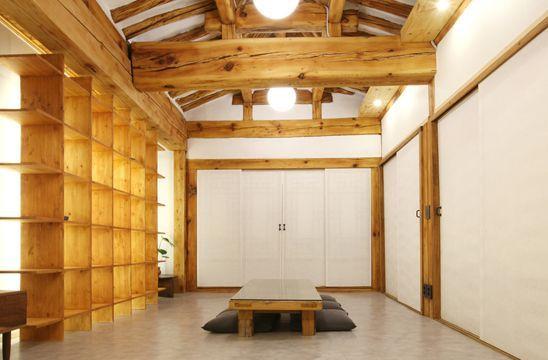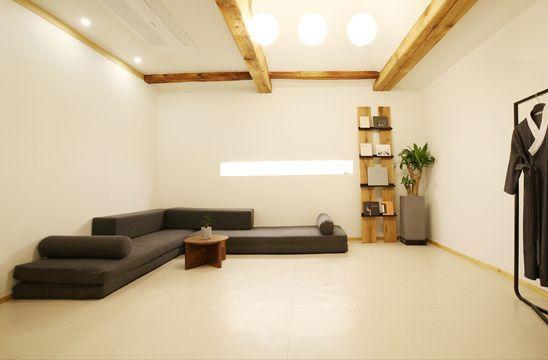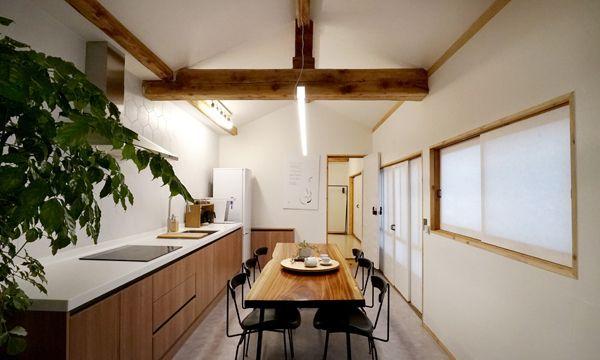 The accommodation has a maru, a courtyard, and a large dining area perfect for cooking and feasting.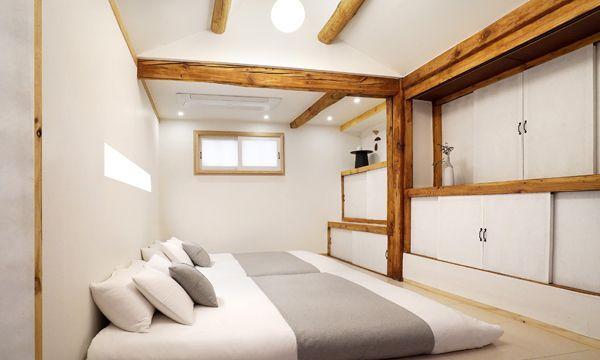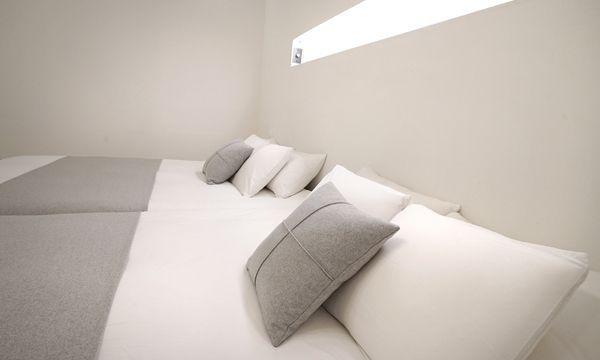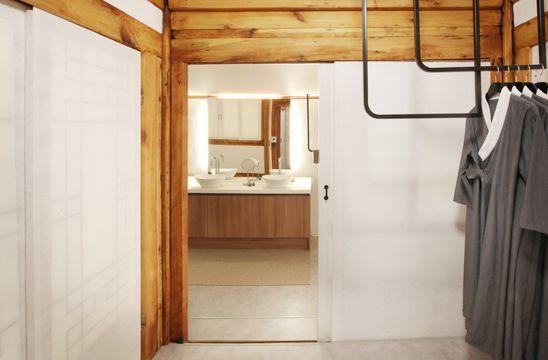 The house has two bedrooms large enough to accommodate a big groups.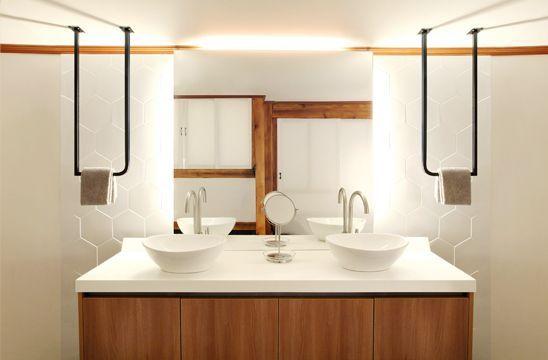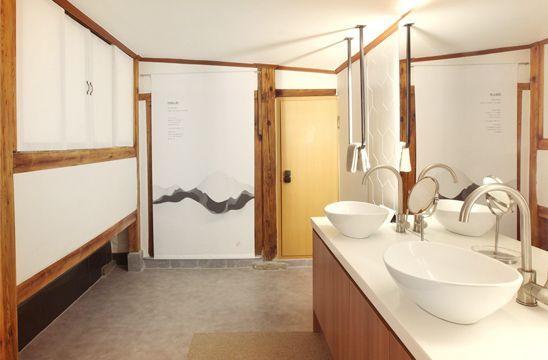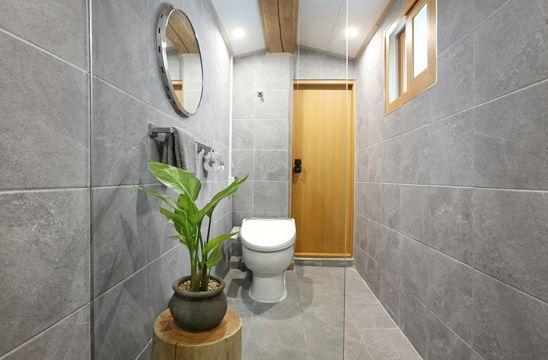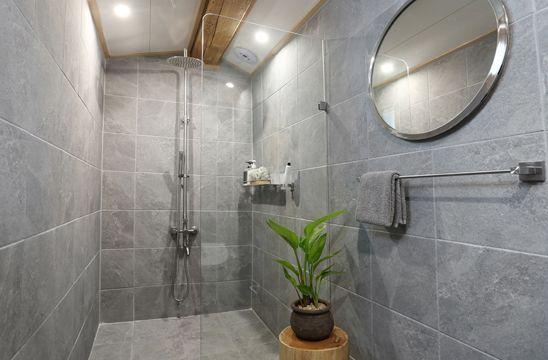 The bathrooms are very modern and well-designed, much like what you would find at a luxury hotel.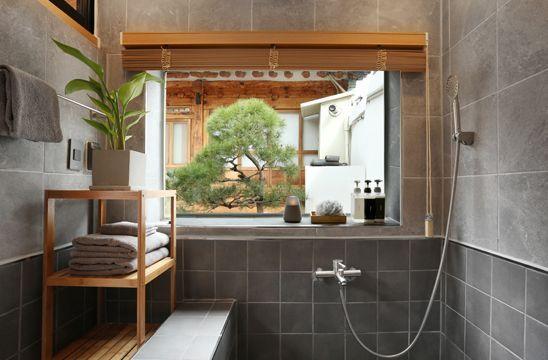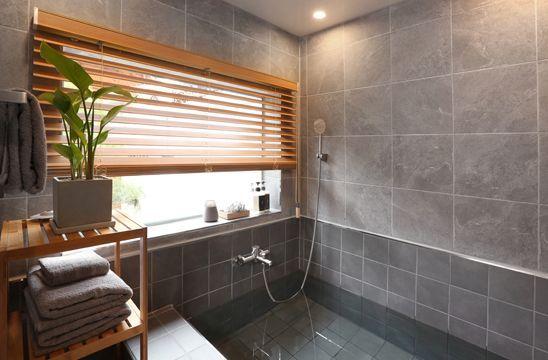 The house also has an open-air bath with wide windows, where you can take a relaxing bath with a great view of the outside.
The view of the hanok archiecture is perfect for taking a break from your busy day .
---
Digeut House | Location
Address: 35-3 Bukchon-ro 12-gil, Jongno-gu, Seoul
Located at a 15 minute walk from Anguk Station.
---
Seoul Hanok Accommodation
4. Stay 256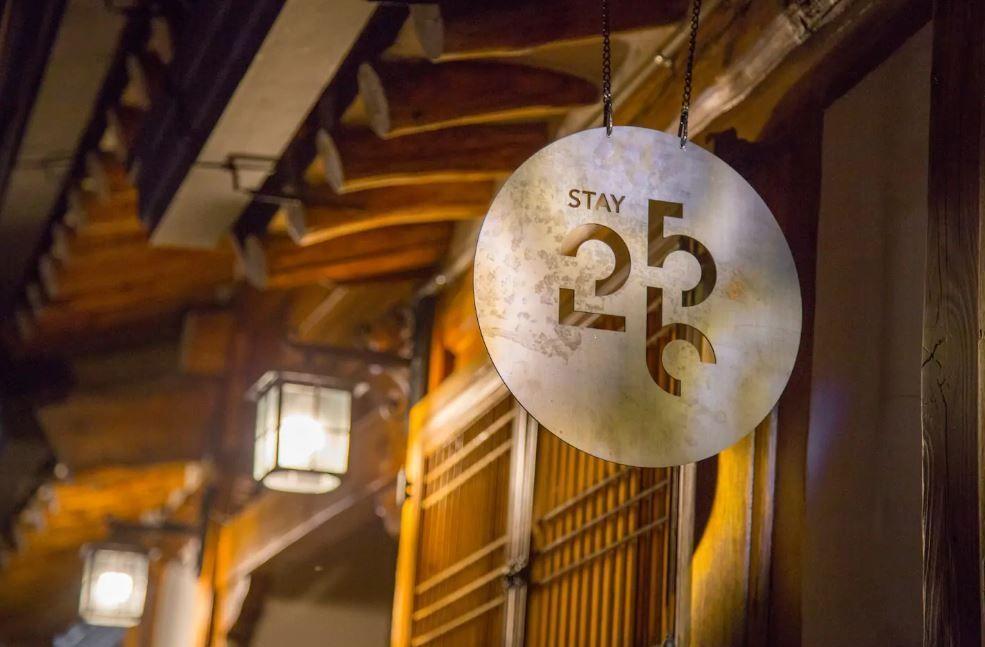 Stay 256 is the most well-preserved traditional hanok of this list.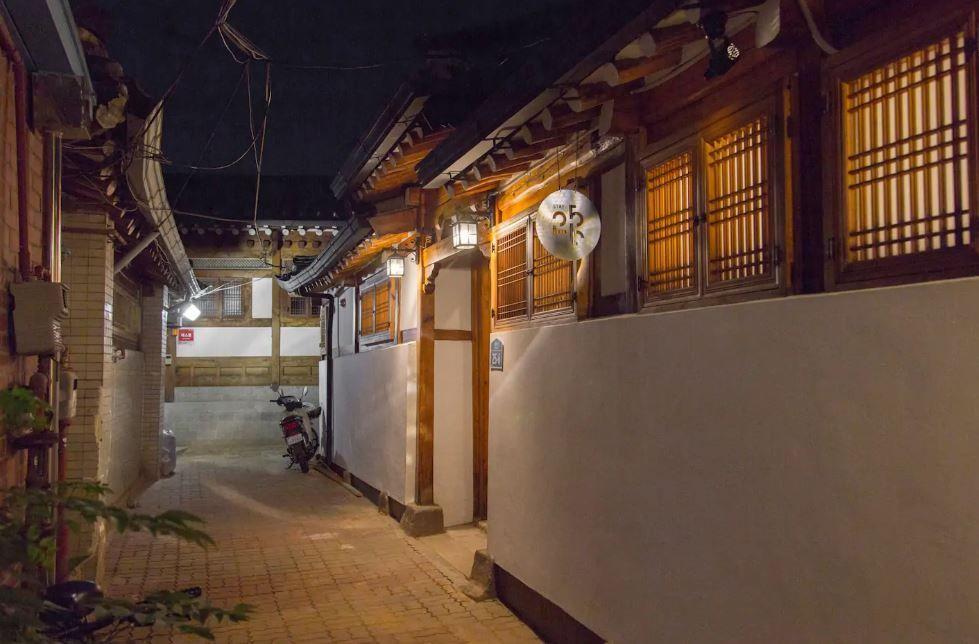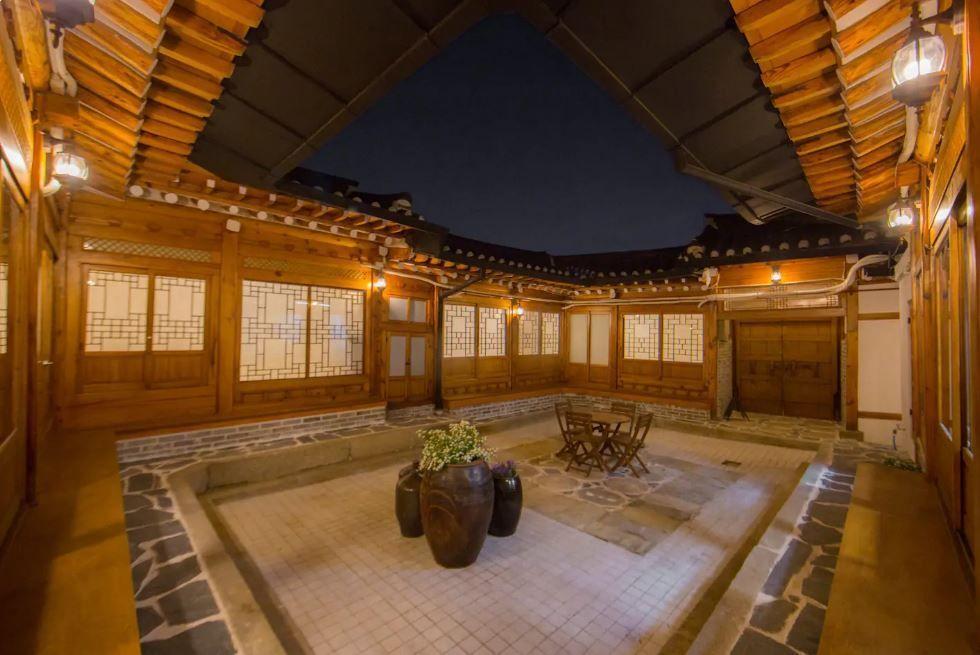 The buildings are a square structure so that they are facing each other with a courtyard in the middle, just like the traditional style.
There are seven rooms facing the courtyard.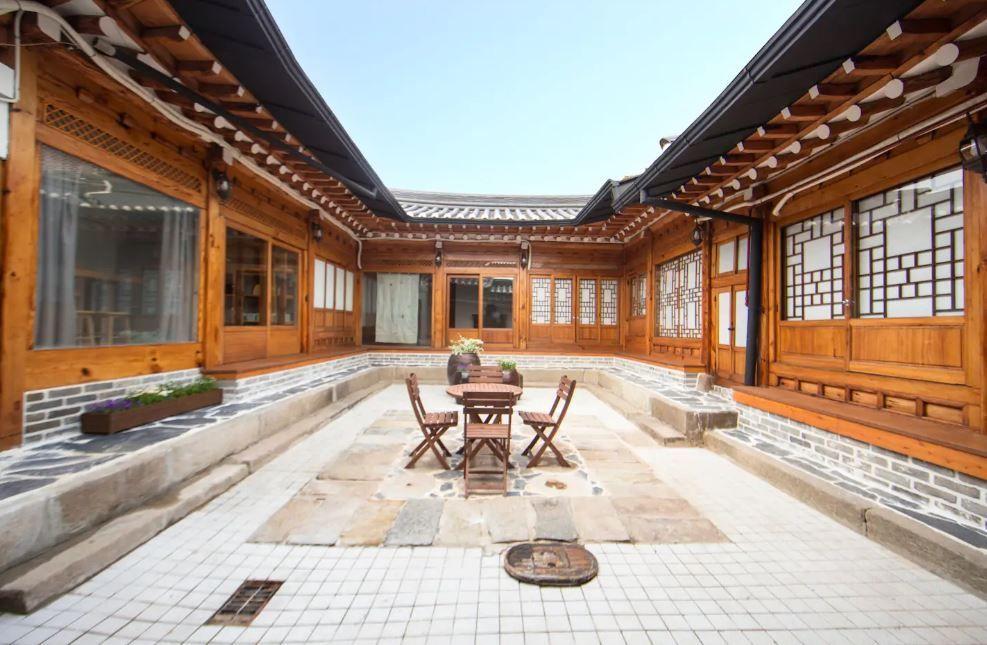 The sky as seen from the courtyard is beautiful both day and night.
Just imagine enjoying a slow day with some tea and snacks at the little table in the courtyard.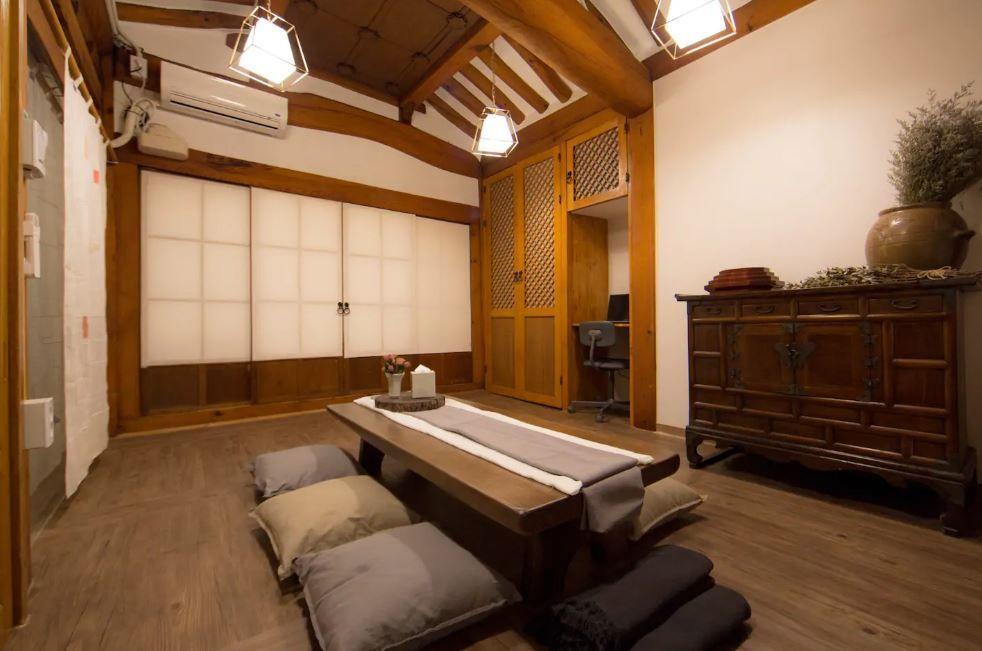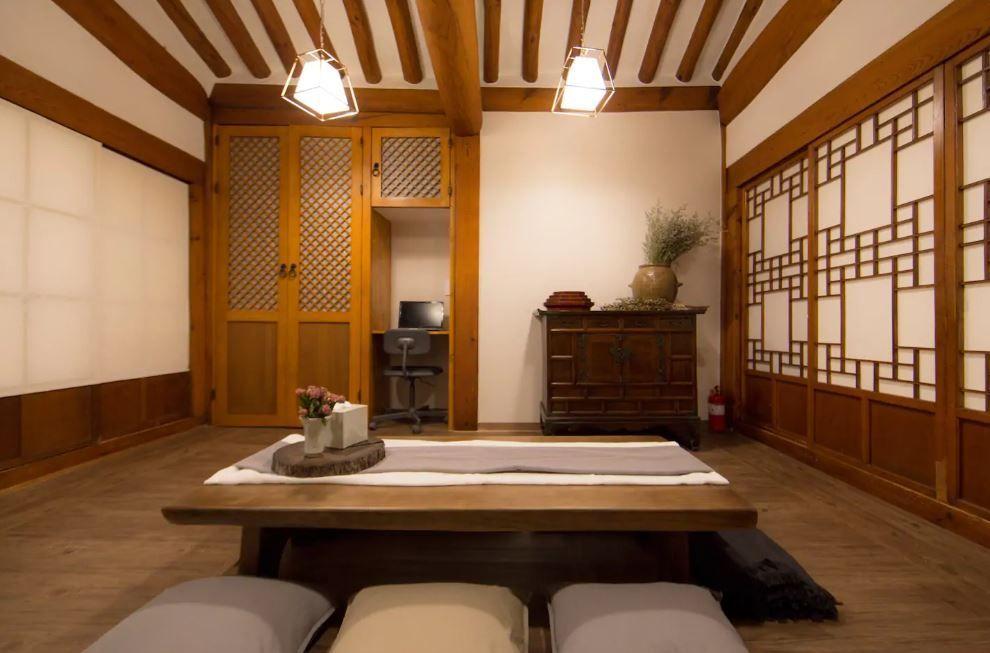 The living area is also in a very traditional Korean style.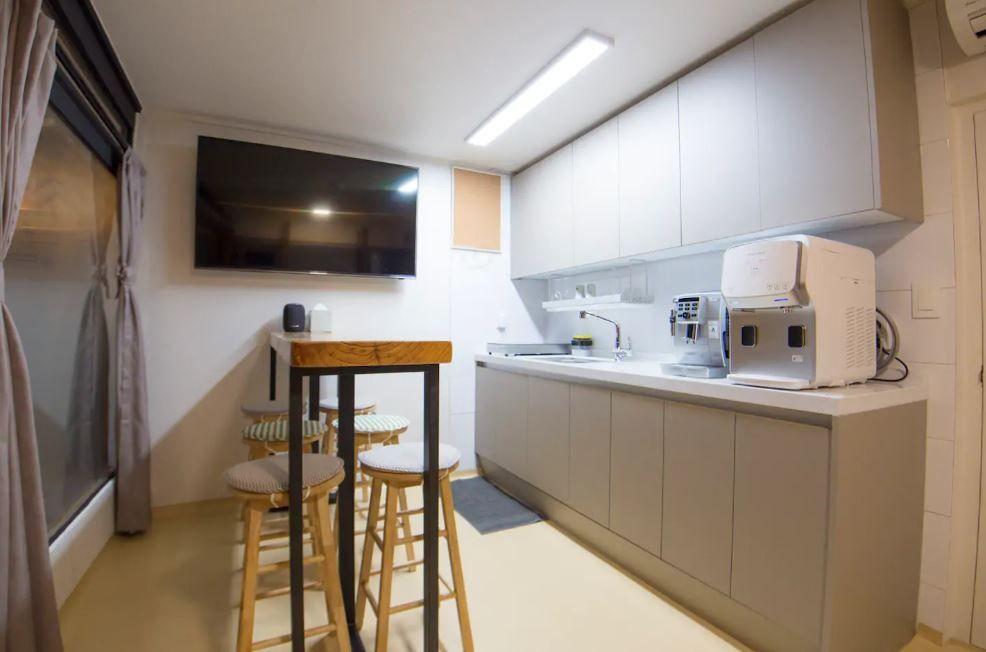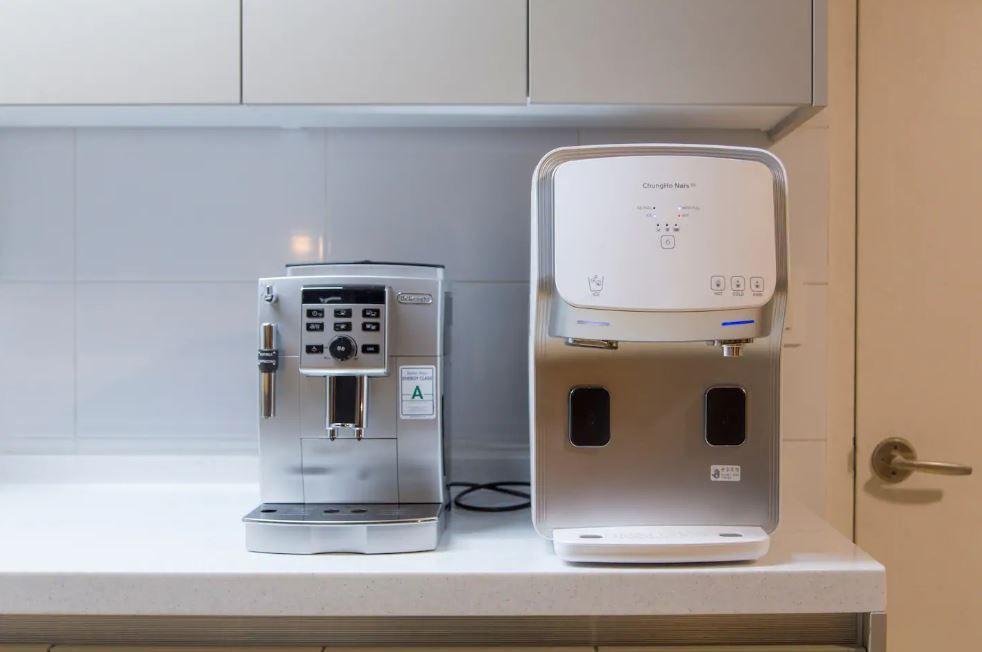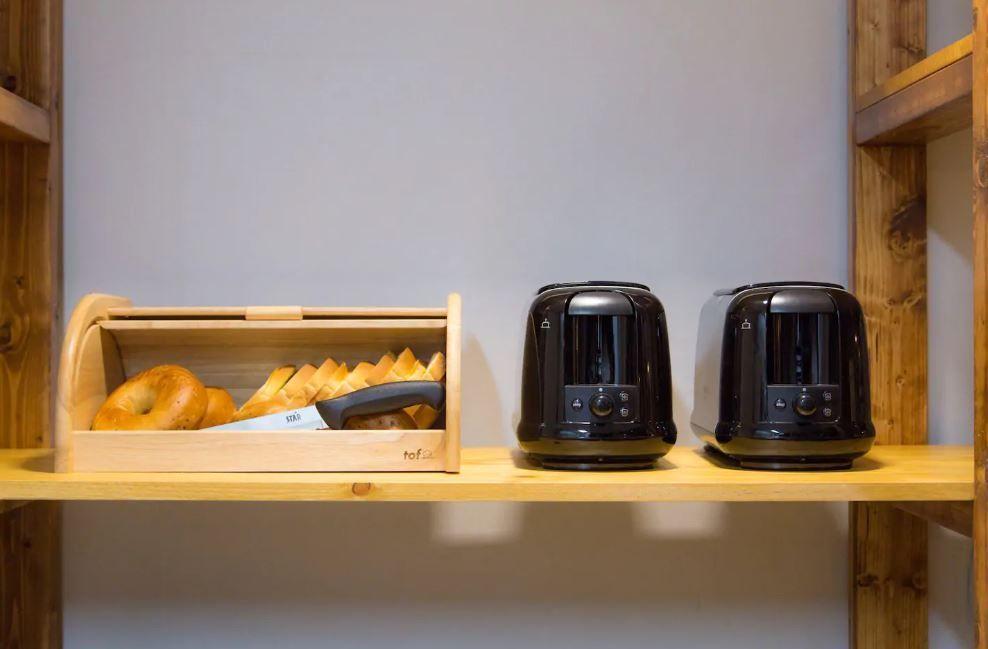 The kitchen is modern, where there's a flat-screen TV with cable.
It's a communal kitchen shared with other guests. Bagels and toasters are provided in case you want to make yourself a quick breakfast.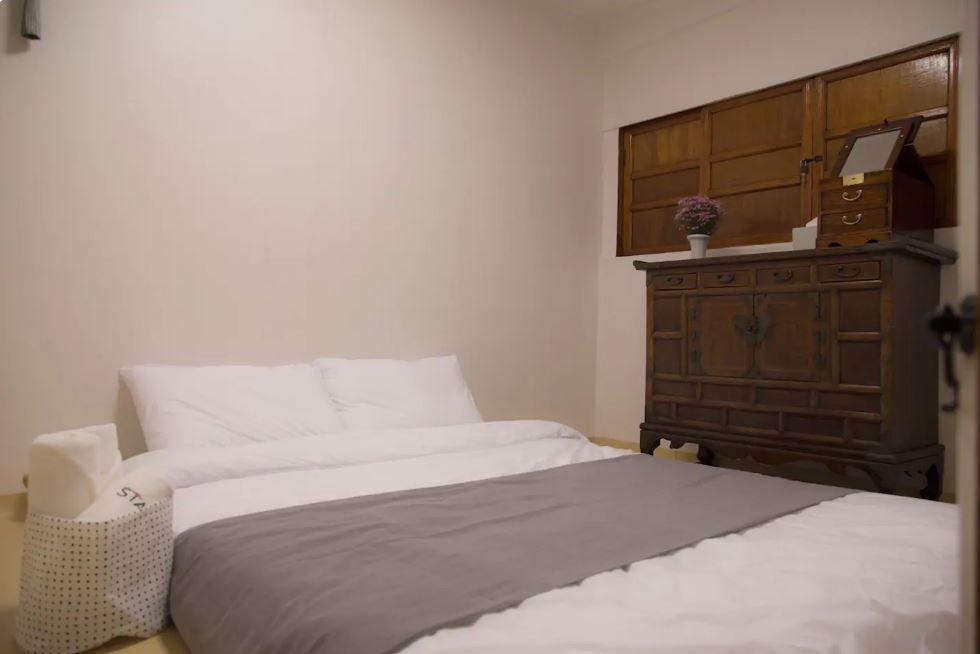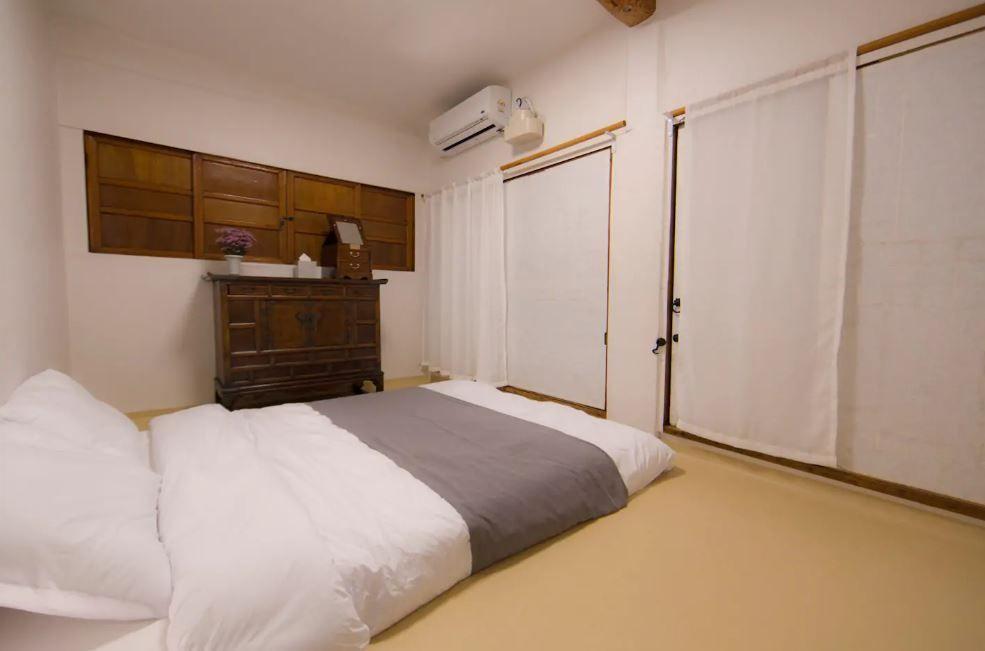 A cozy bedrom with a thicker mattress so sleeping on the floor won't be too hard on guests' back.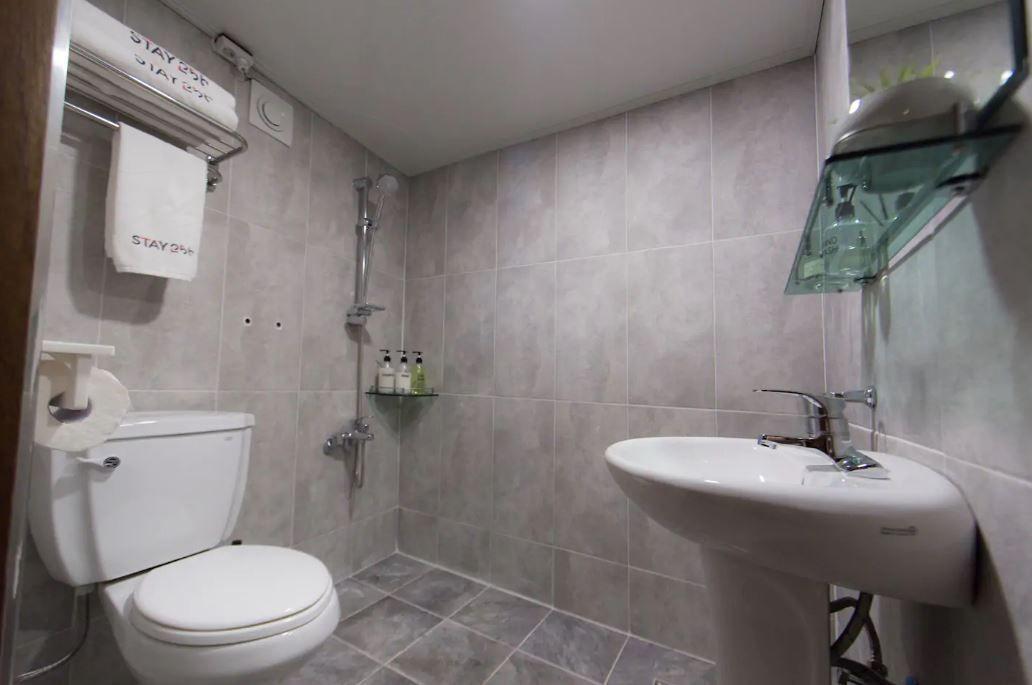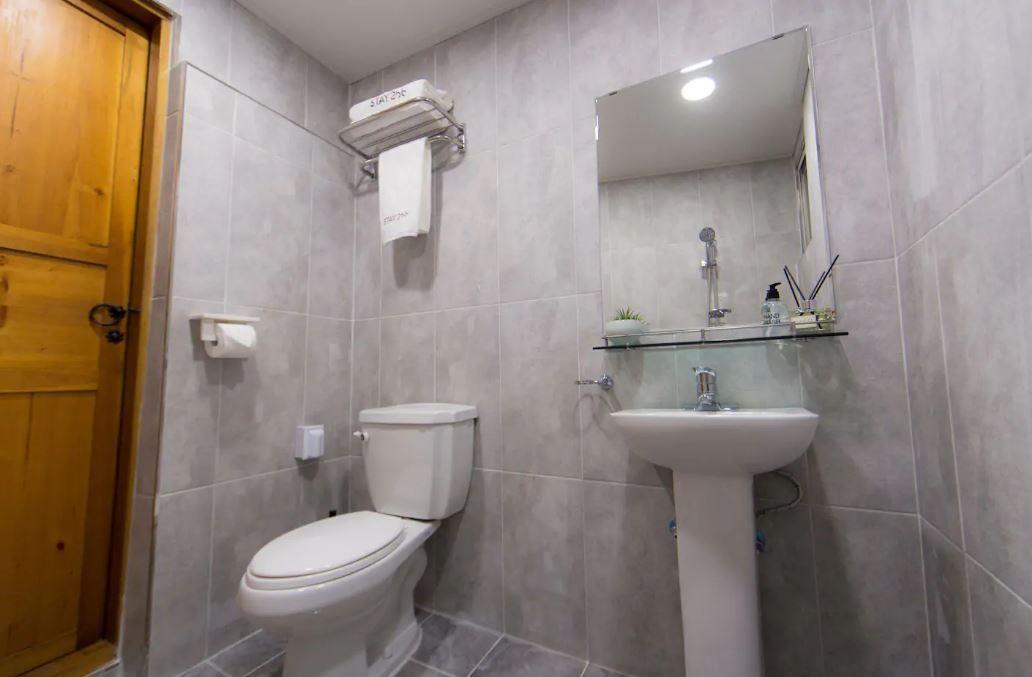 The gray-toned bathroom is simple, clean, and suitable.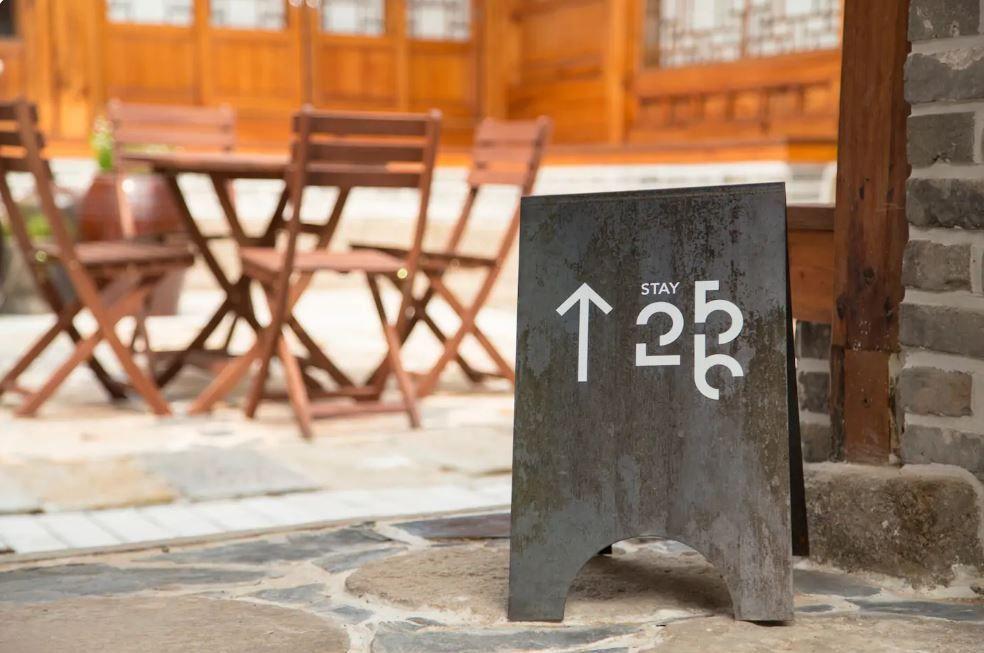 Meet new people amongst traditional Korean architecture by staying at this hanok guest house.
Stay 256 | Location
Address: 104-10 Palpan-dong, Jongno-gu, Seoul
Located within a 15 minute walk from Gyeongbokgung Station.
---
Seoul Hanok Accommodations
5. Adam Hanok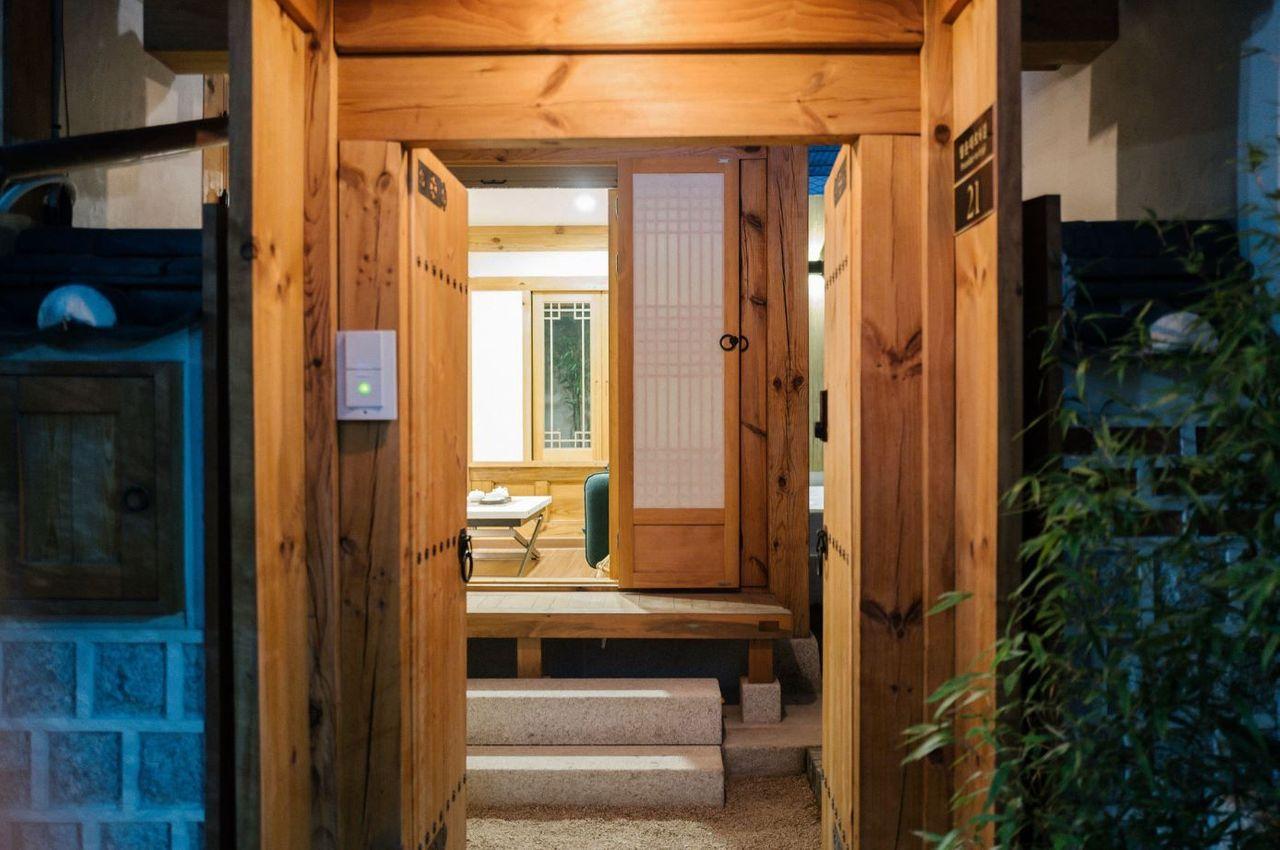 Adam Hanok is a two-story hanok building located in Seochon.
At a close distance from Tongin Traditional Market and Seochon, all the popular areas are readily accessible from this accommodation.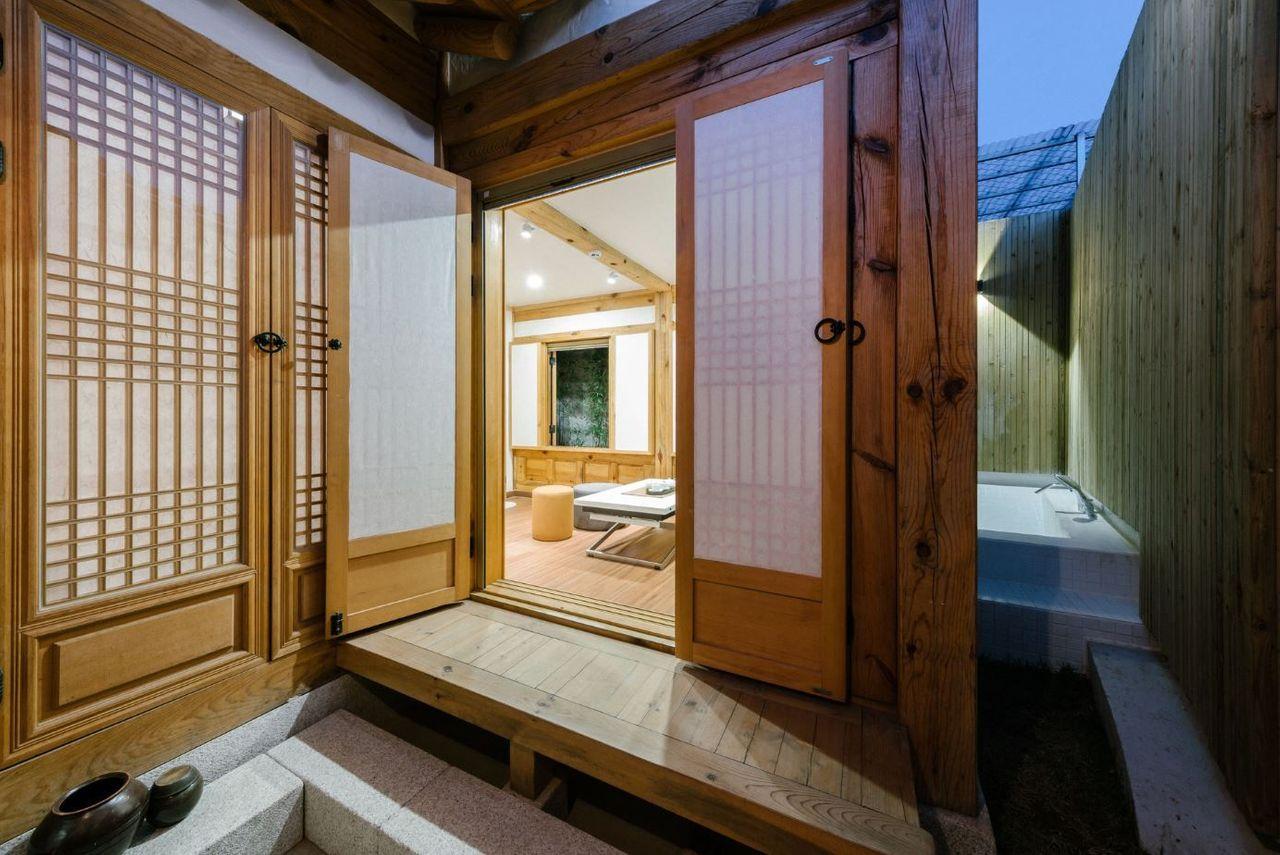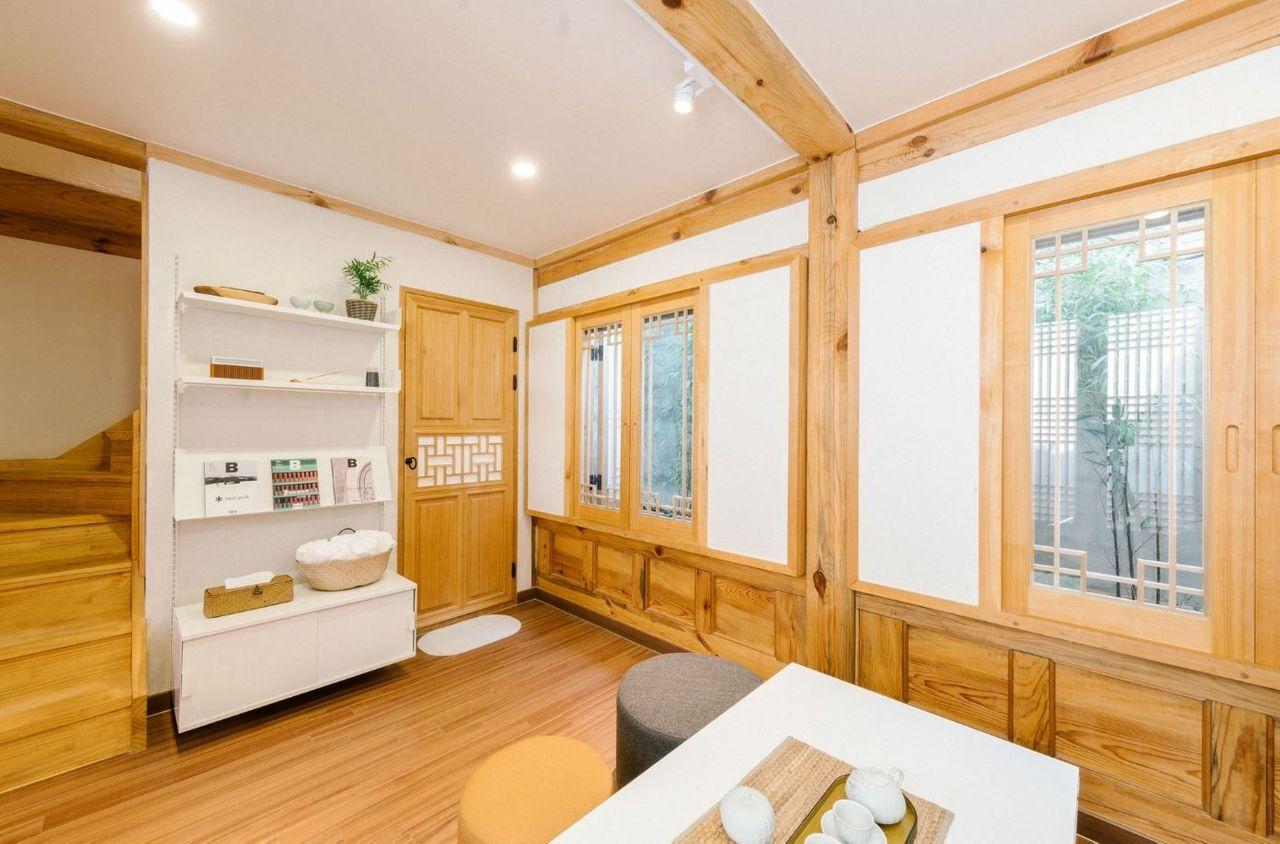 The wood-based interior gives it a unique and refined vibe, and the two-story structure allows for a lot of space.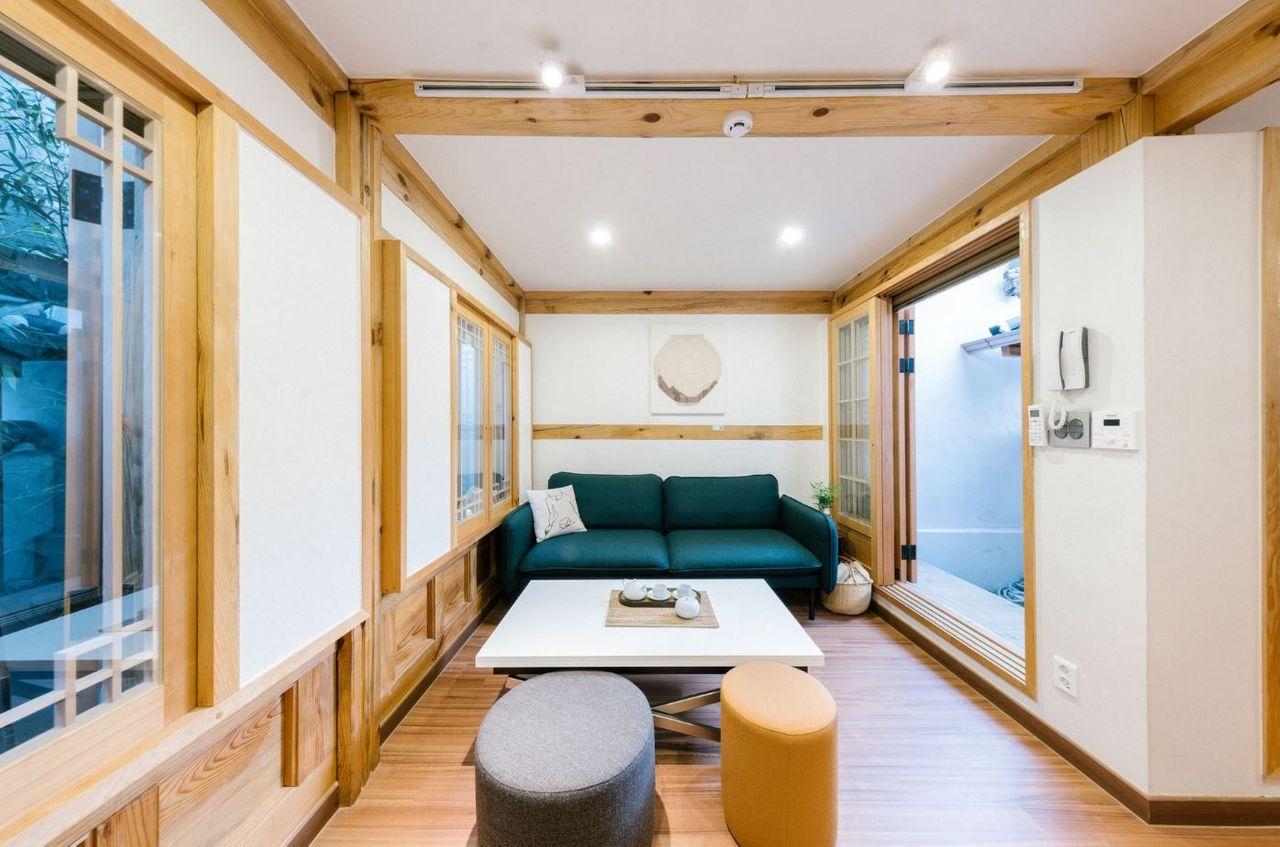 On the first floor, there is a living room, kitchen, and bathroom.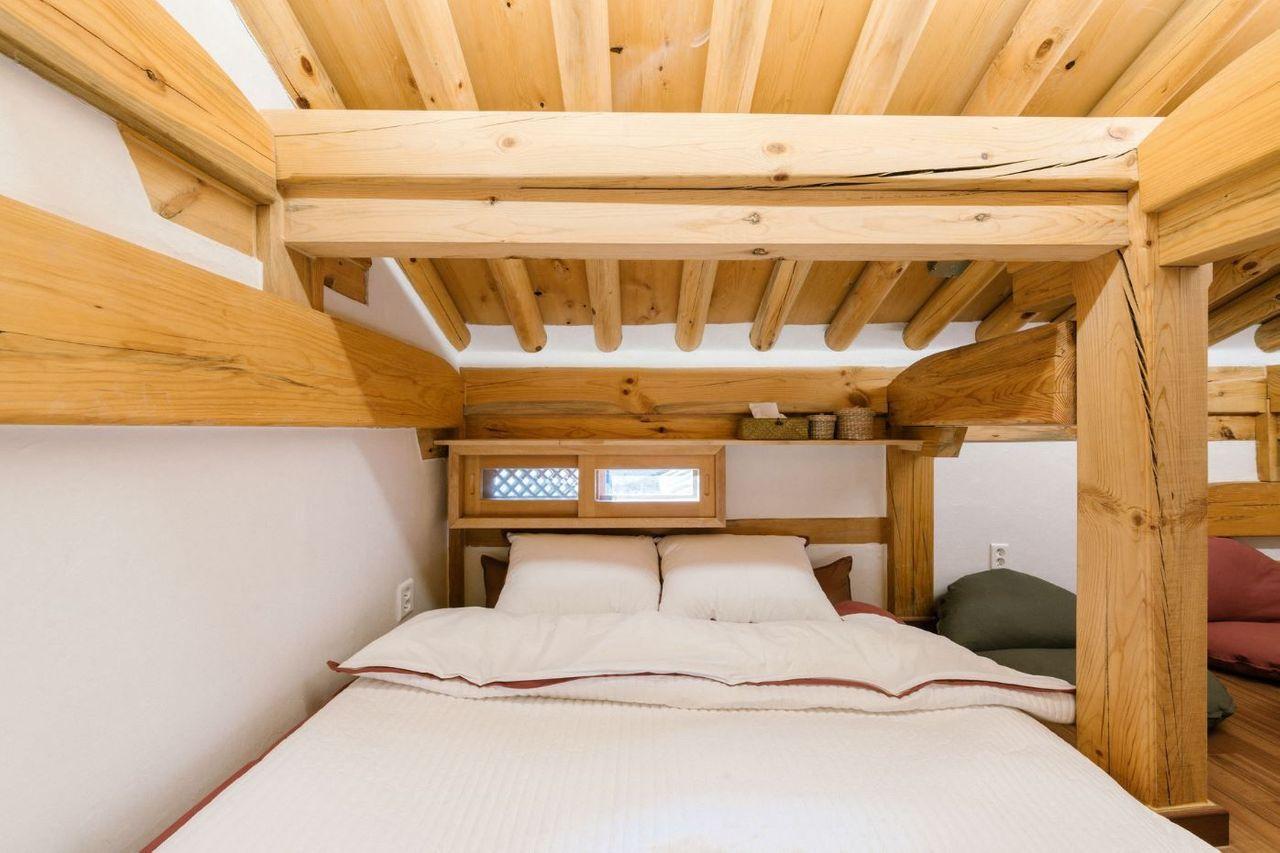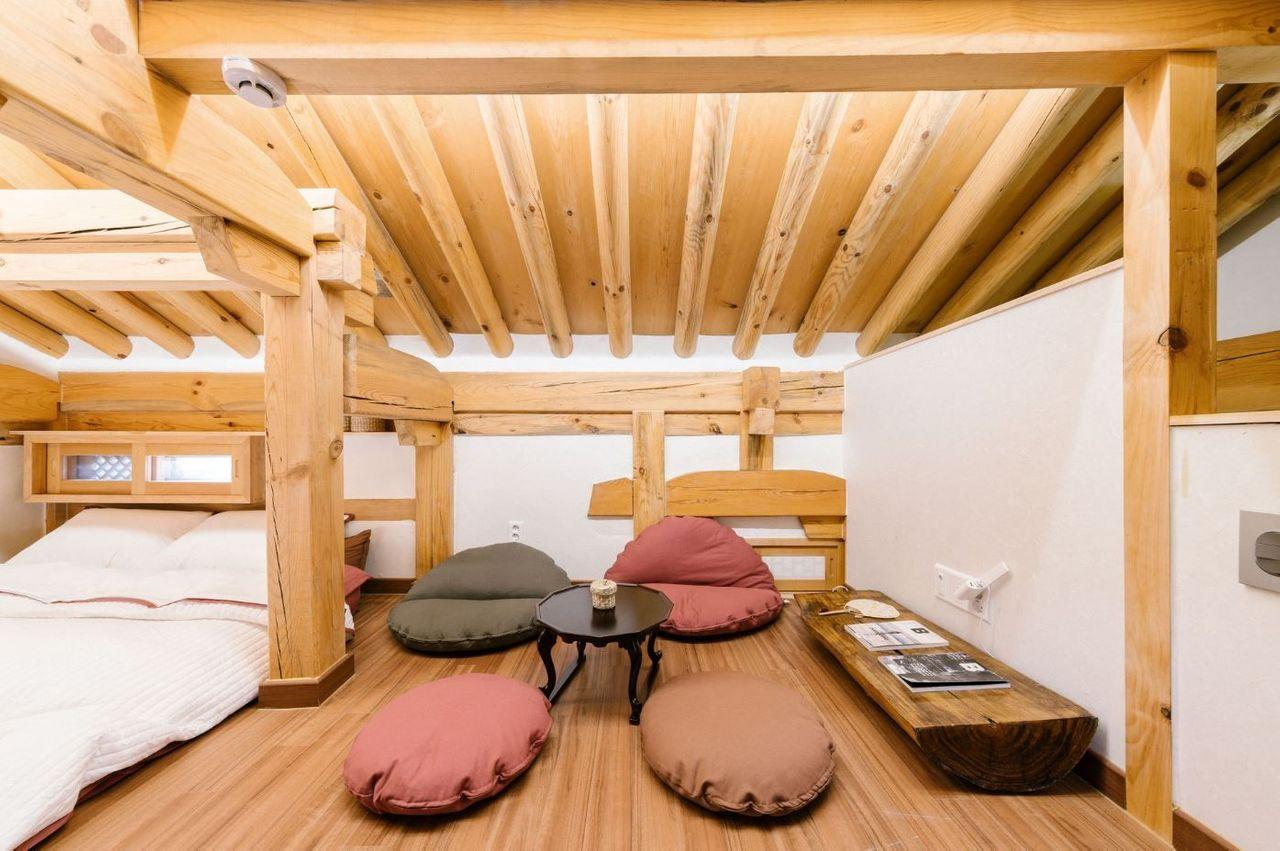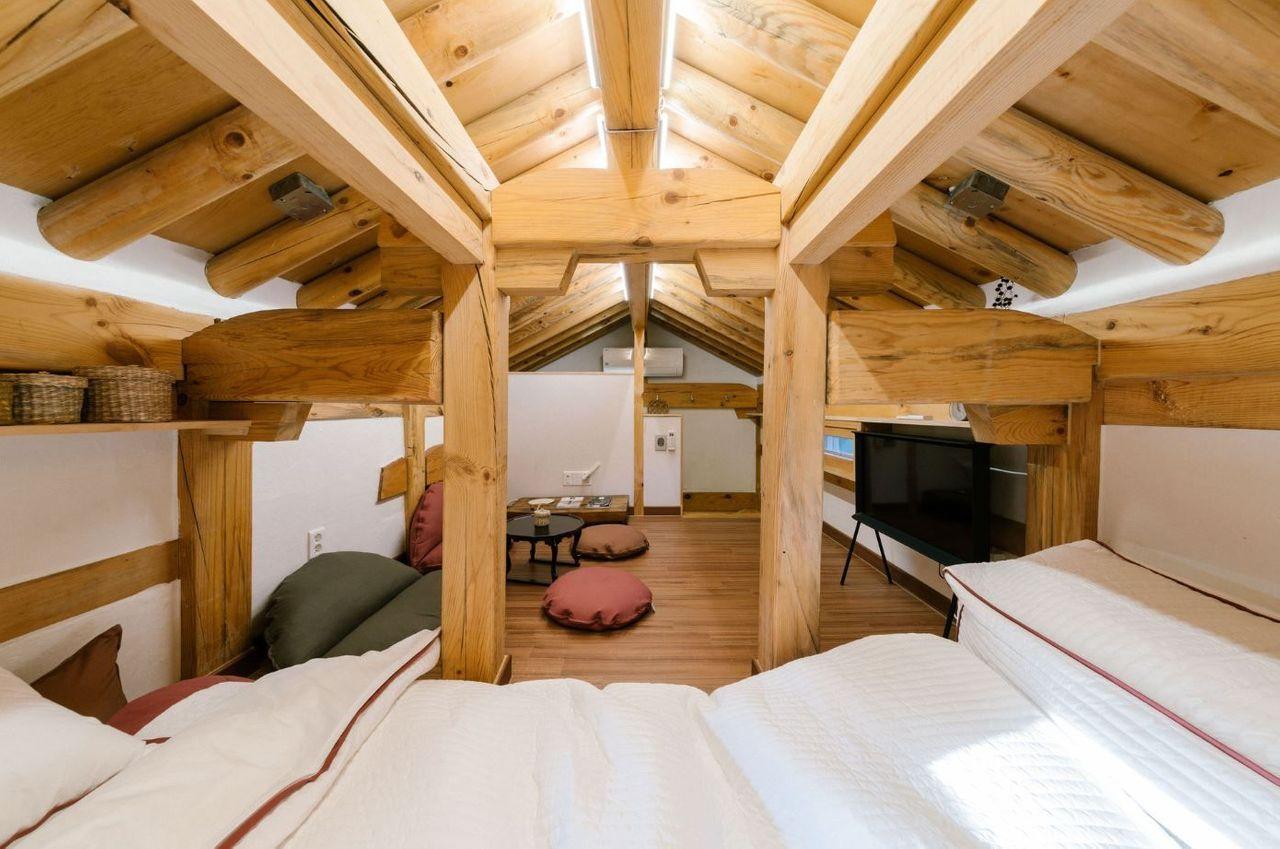 The bedroom is on the second floor.
The ceiling isn't too low as to make it inconvenient to move around.
The slanted ceilings and small sitting area makes for a cool, hipster-esque space.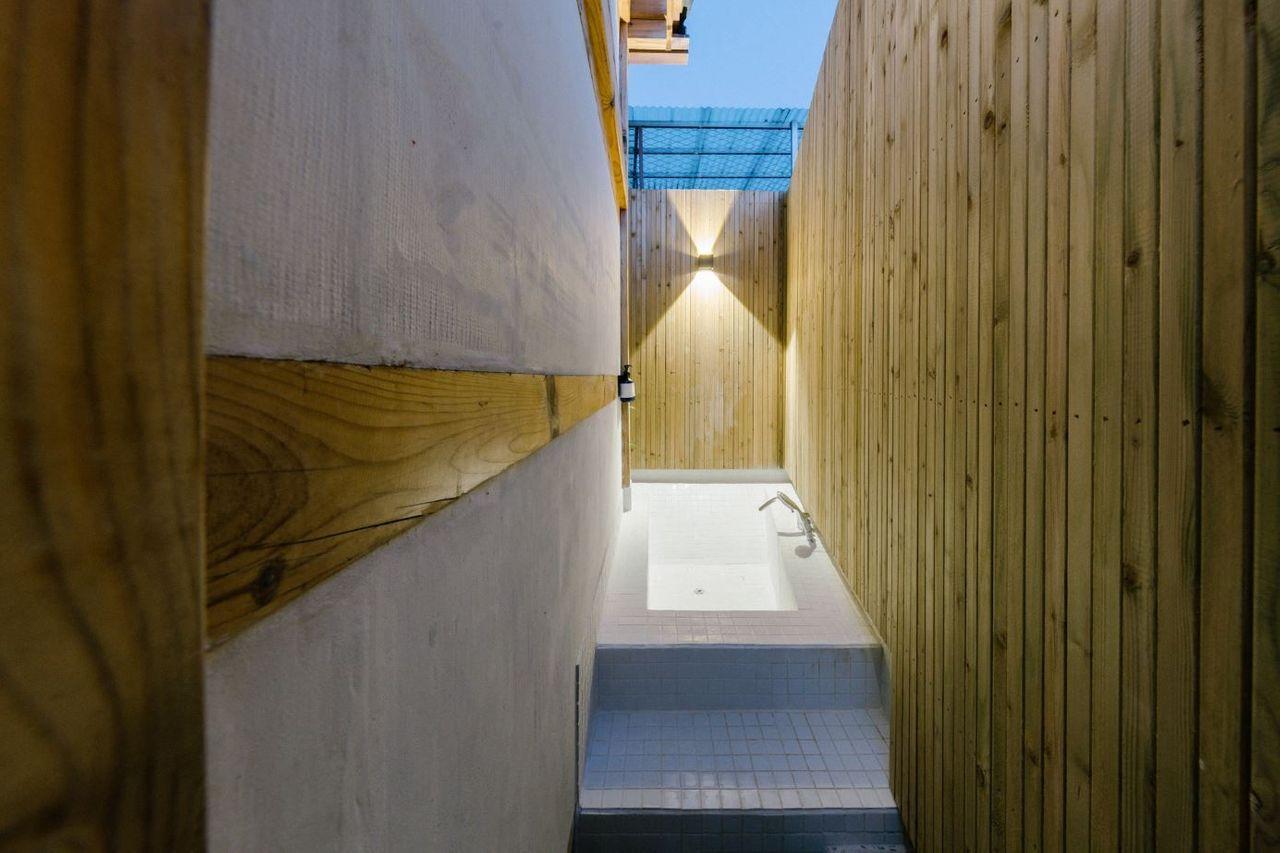 The open-air bath is located in the corner of the courtyard.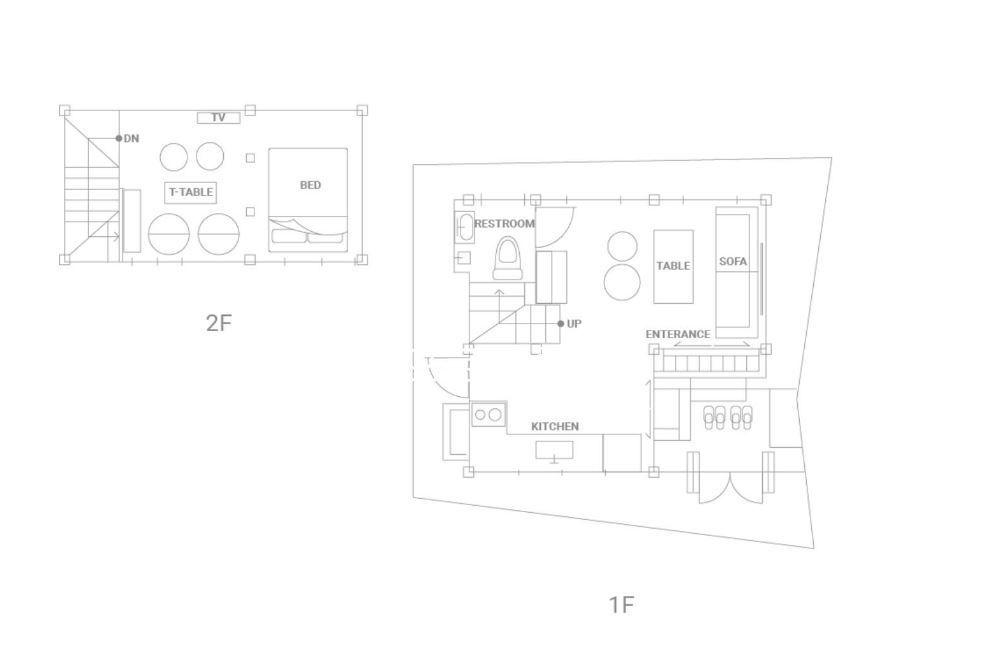 Adam Hanok | Location
주소: 21 Pirundae-ro 6-gil, Tongin-dong
Located 10 minutes away from Gyeongbokgung Station.
---
Seoul Hanok Accommodation
6. August Hill Hanok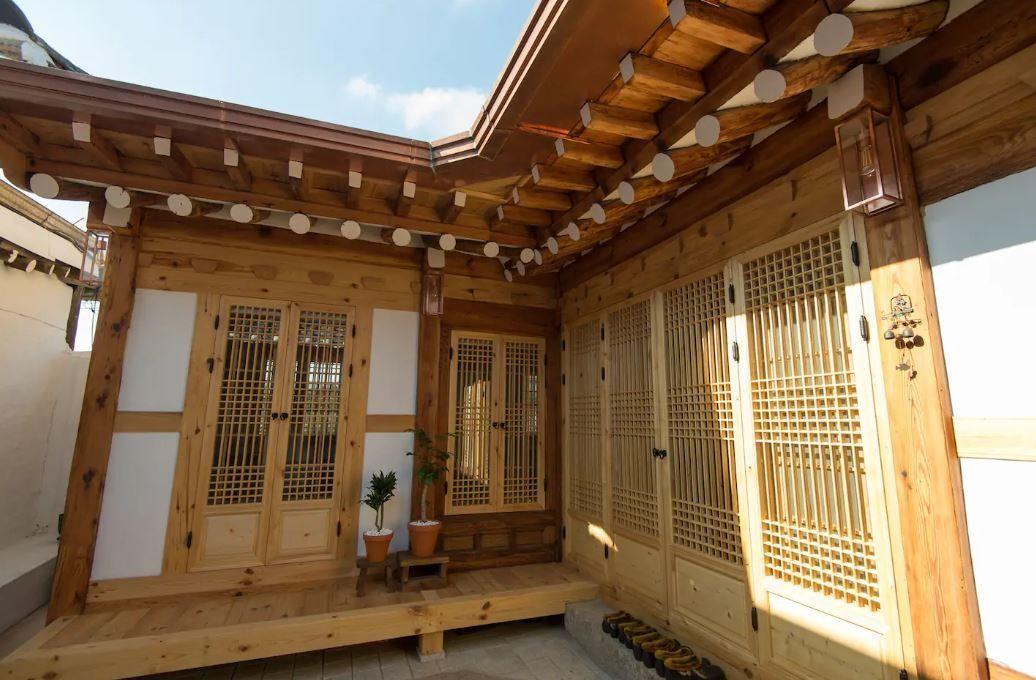 August Hill Hanok is located at the top of Bukchon Hanok Village, where you have a great view of the entire neighborhood.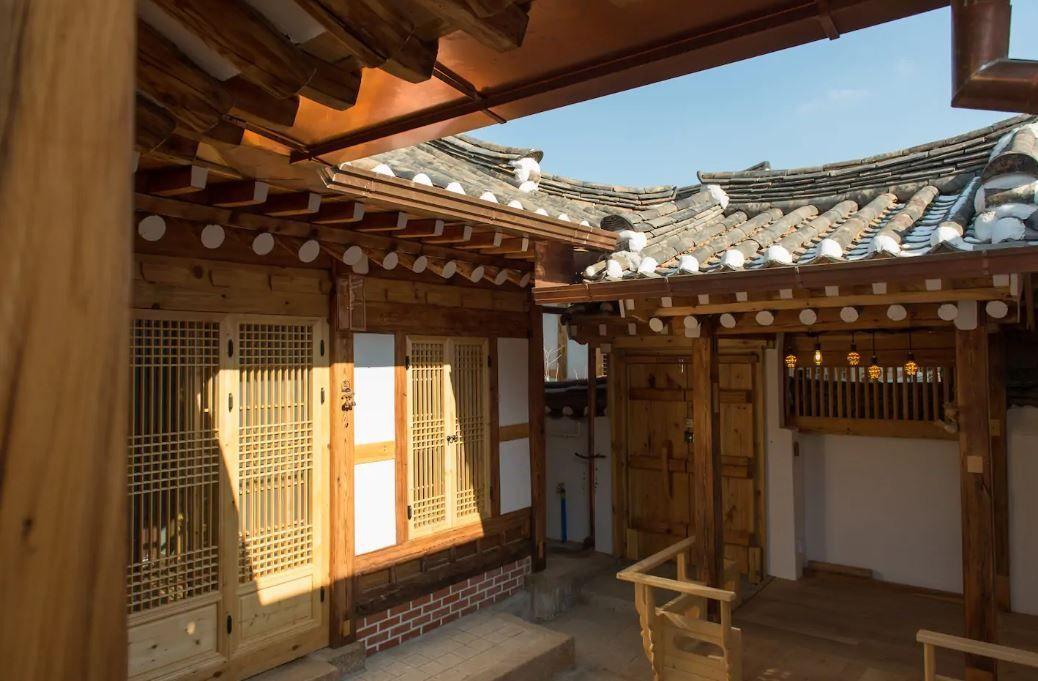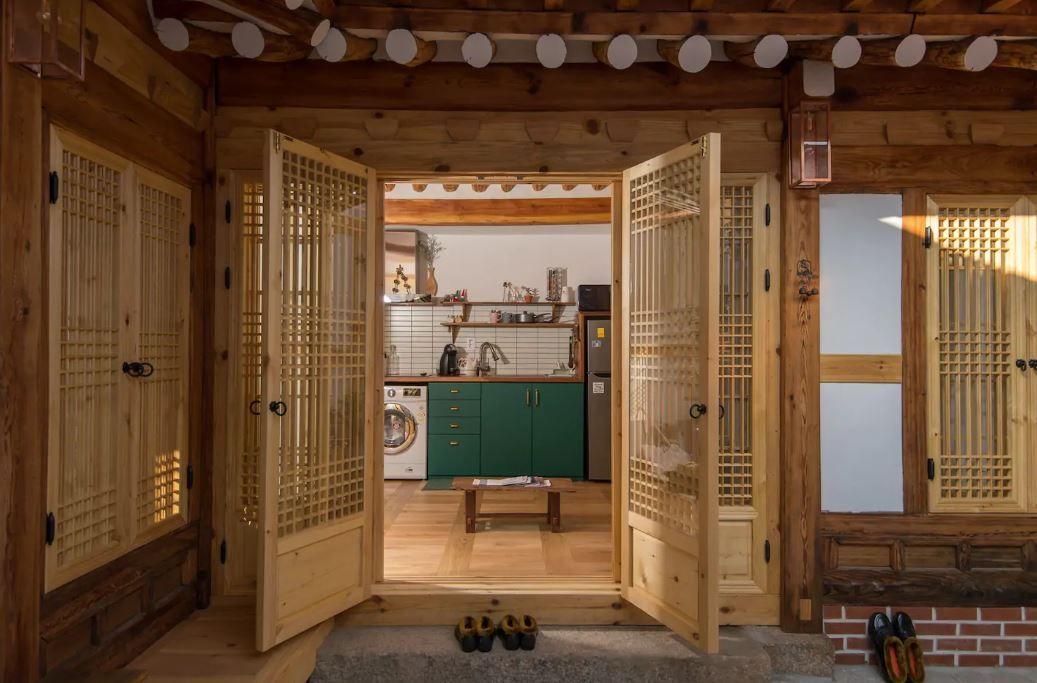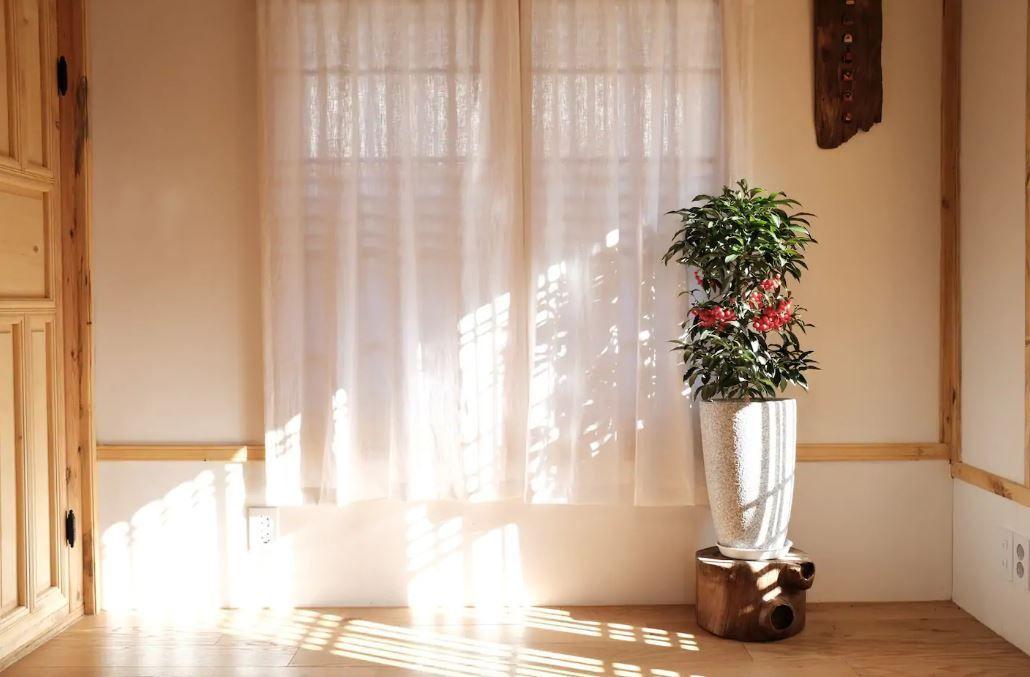 The building was remodeled quite recently, so the space inside is very new.
Traditional Korean elements and and modern elements are tied together very nicely.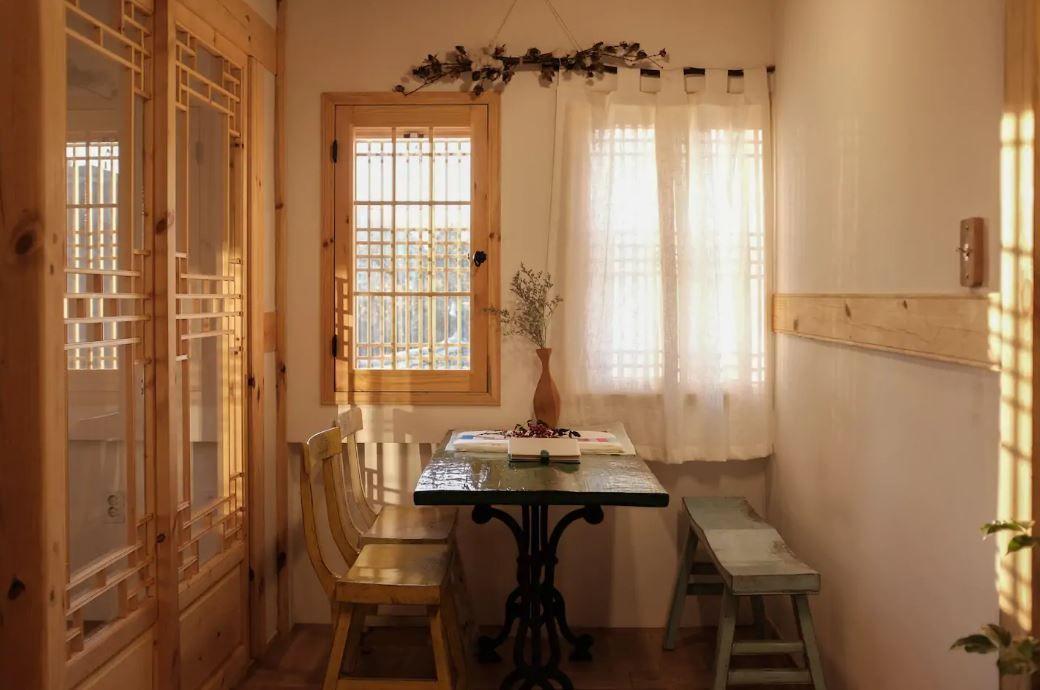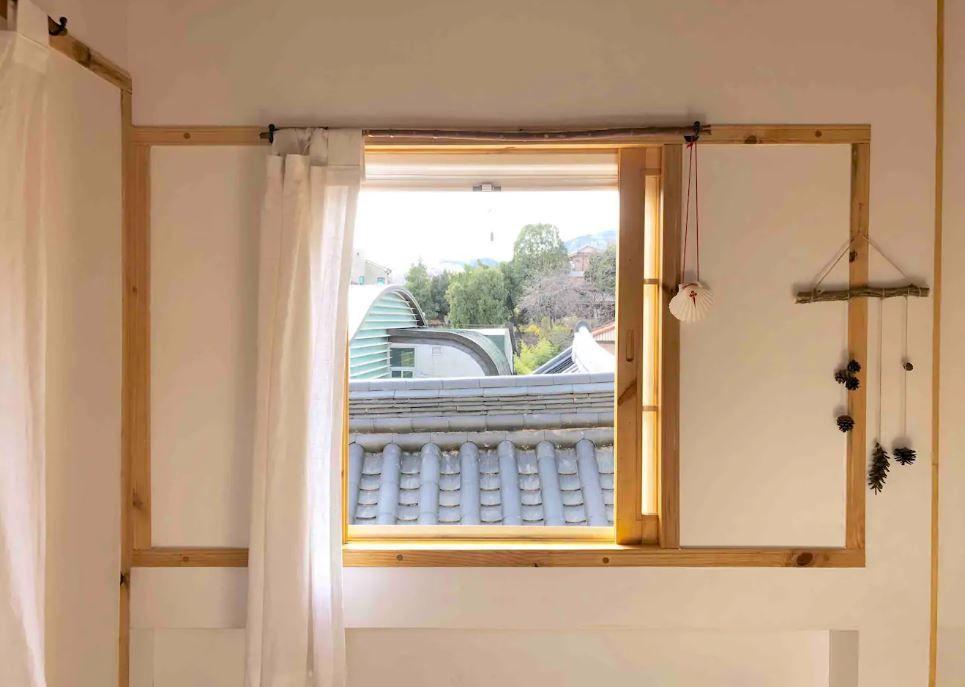 Even though it's close to Bukchon, the area is very calm even during the day because it is located on top a quiet hill.
Recommended for guests looking for a quiet, clean place to relax with a great view.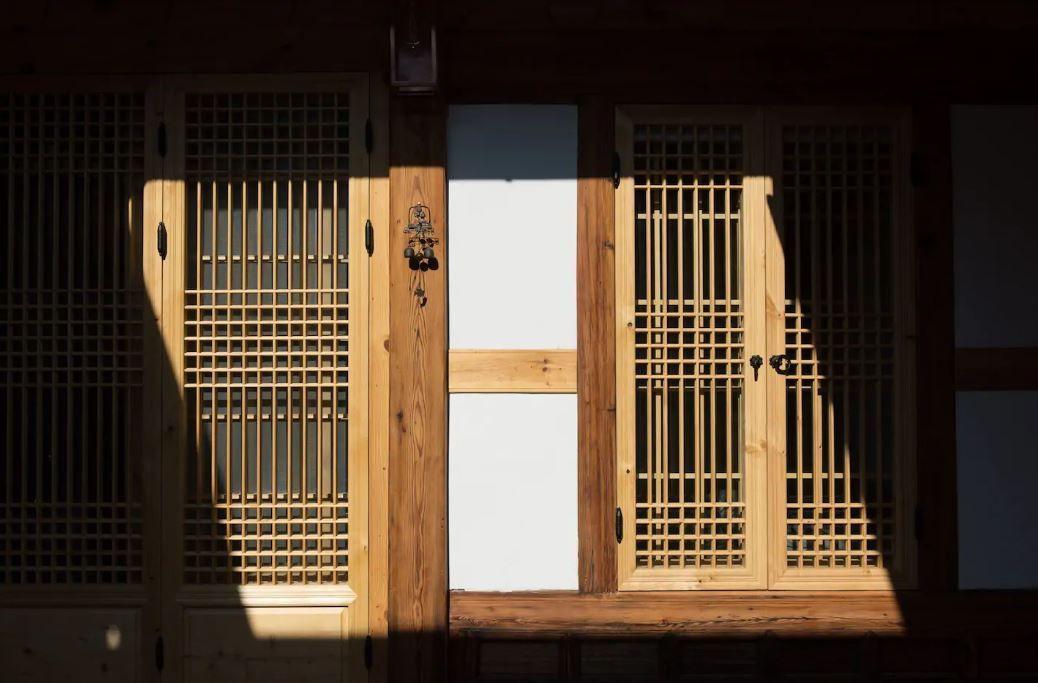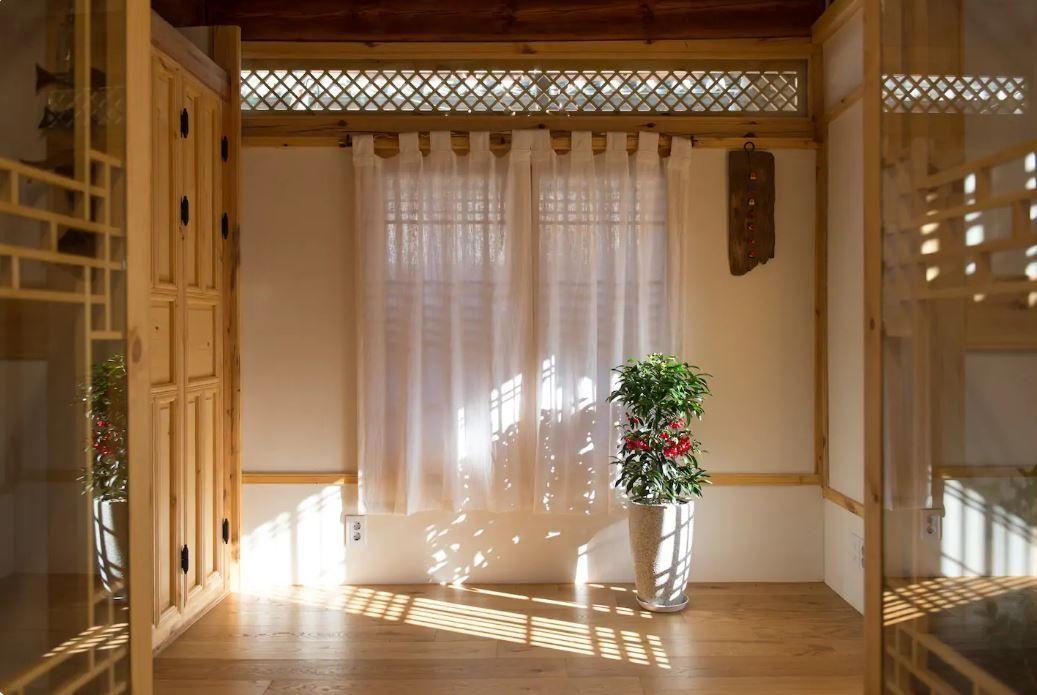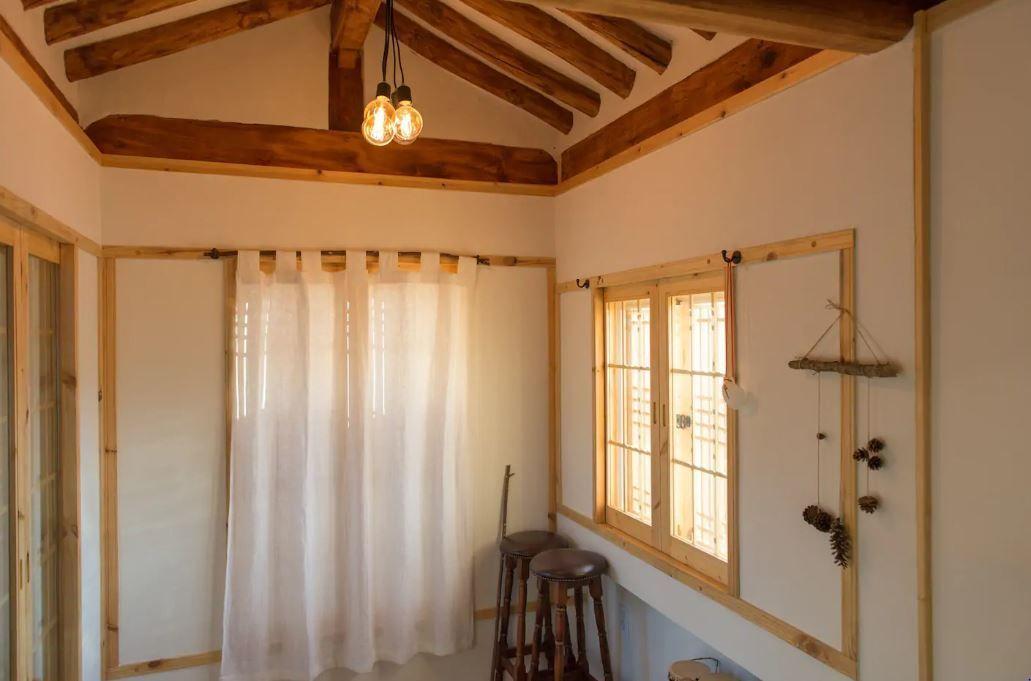 There are two bedrooms, a living room, a kitchen, and a bathroom.
The small gazebo in the courtyard is a great place to enjoy the stunning view of the city.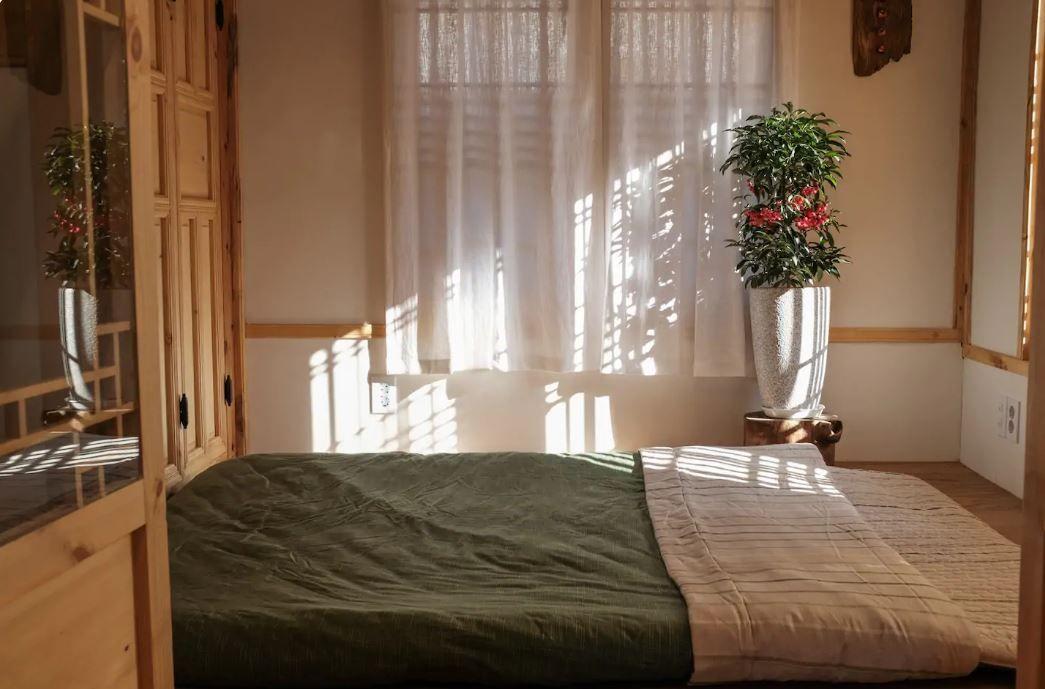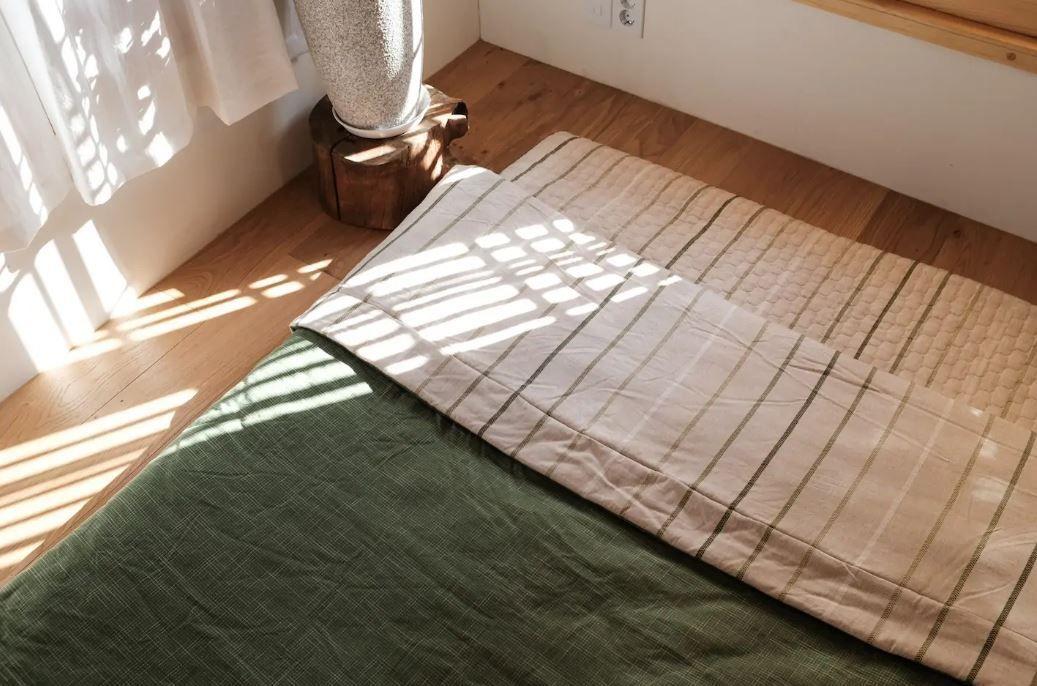 The bedrooms are in the Korean style, very neat and clean.
There aren't any beds, but the sleeping arrangements are padded with double mattresses to ensure comfort.
The covers are changed to accommodate the different seasons.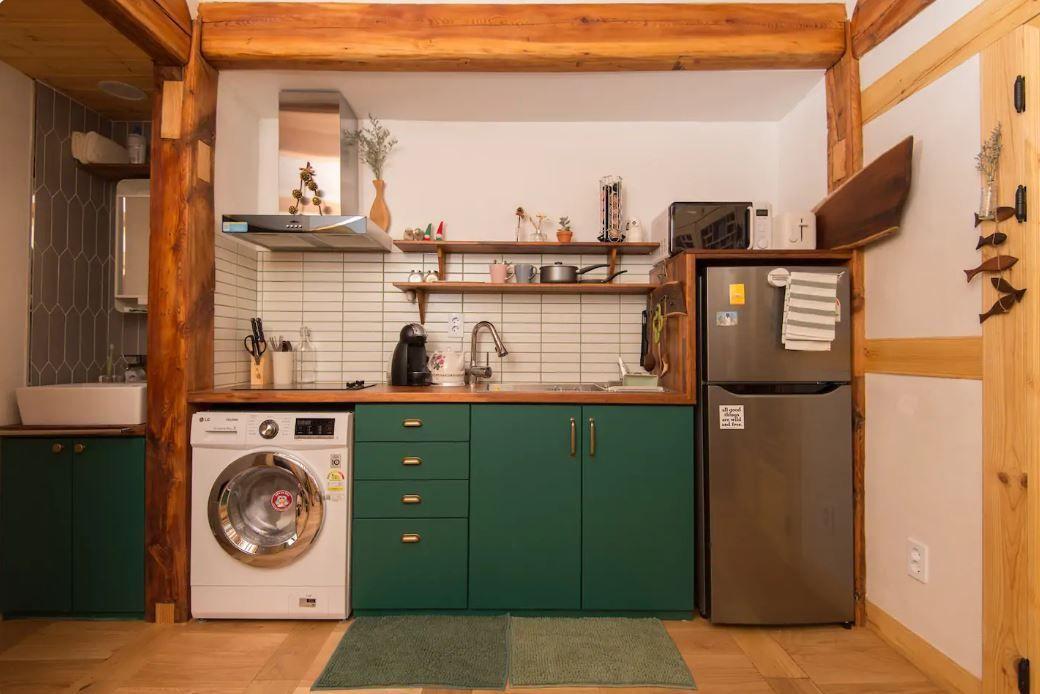 Simple meals can be prepared at the kitchen. Plates and cutlery are prepared to fit the staying party size.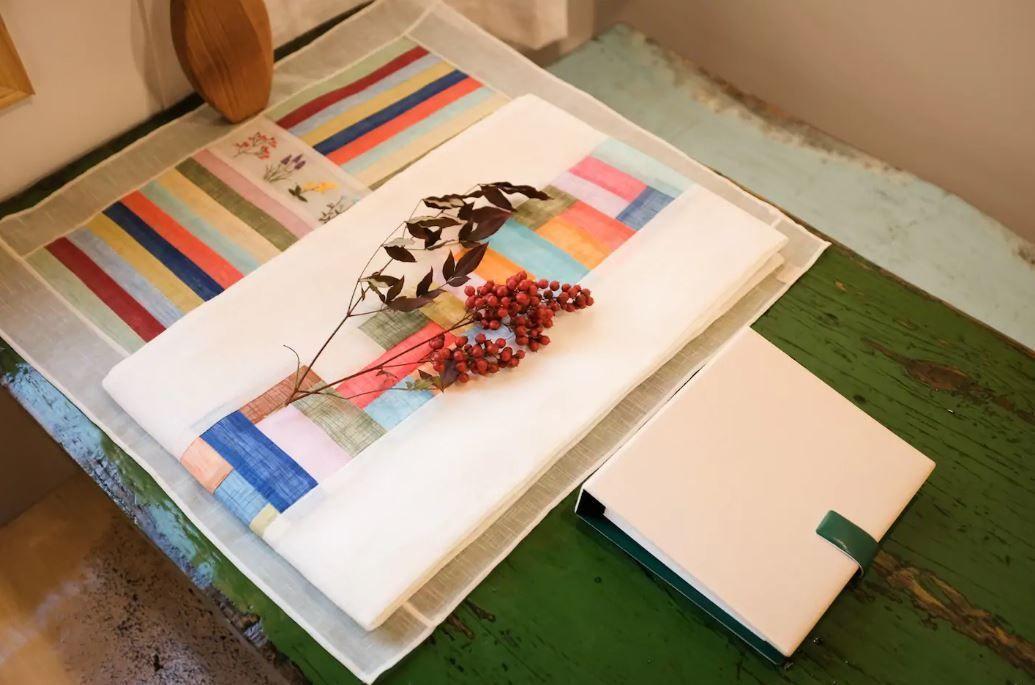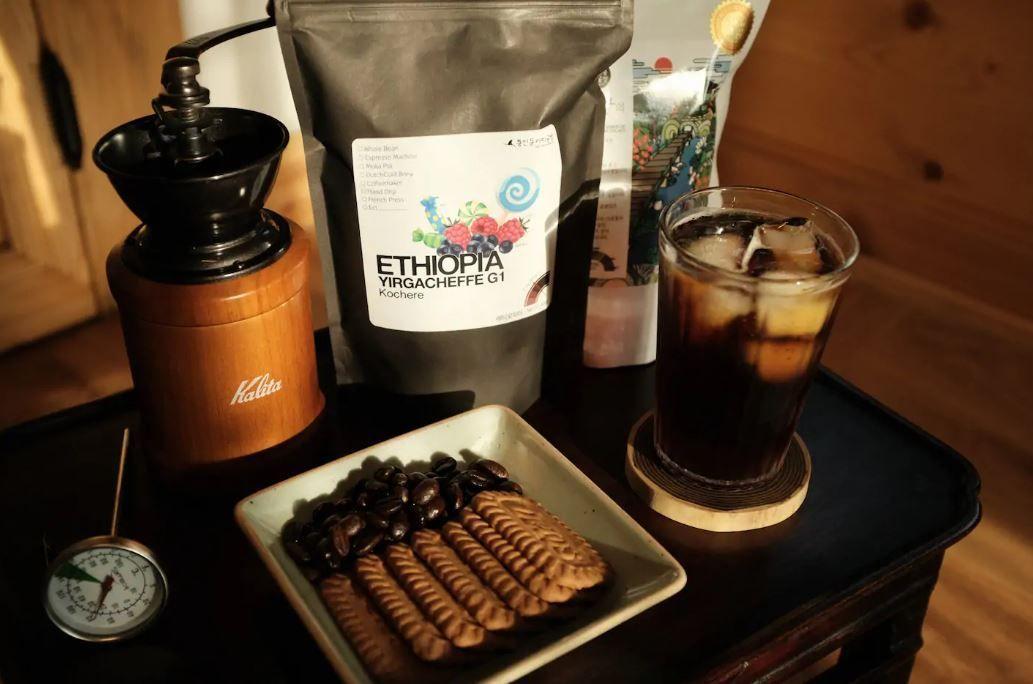 The traditional Korean elements are heightened with the interesting decor placed around the accommodation.
The furniture is Korean as well, as seen with the floor tables and mini vanity.
They also have prepared freshley roasted coffee beans and small snacks. You can make your own hand-dripped coffee with the beans and appliances provided.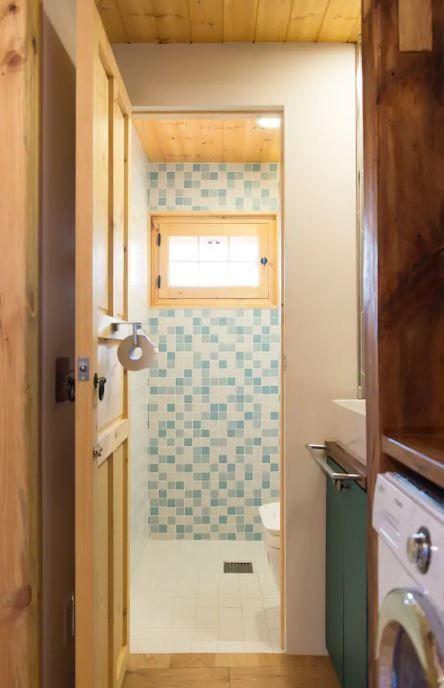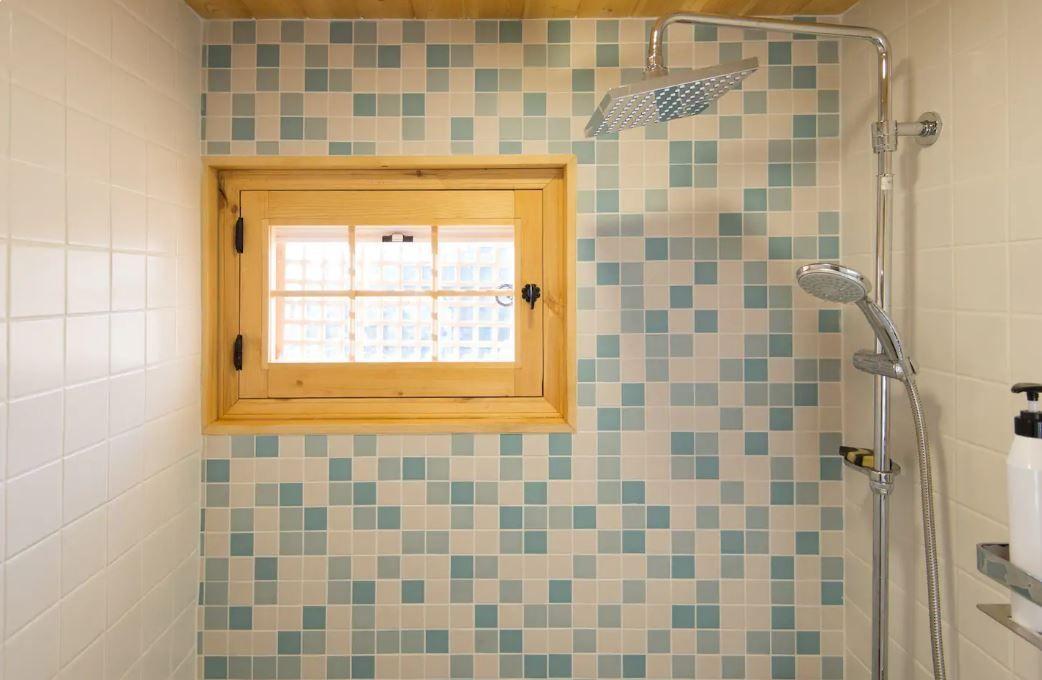 The bathroom is not super spacious, but just enough space for what you need.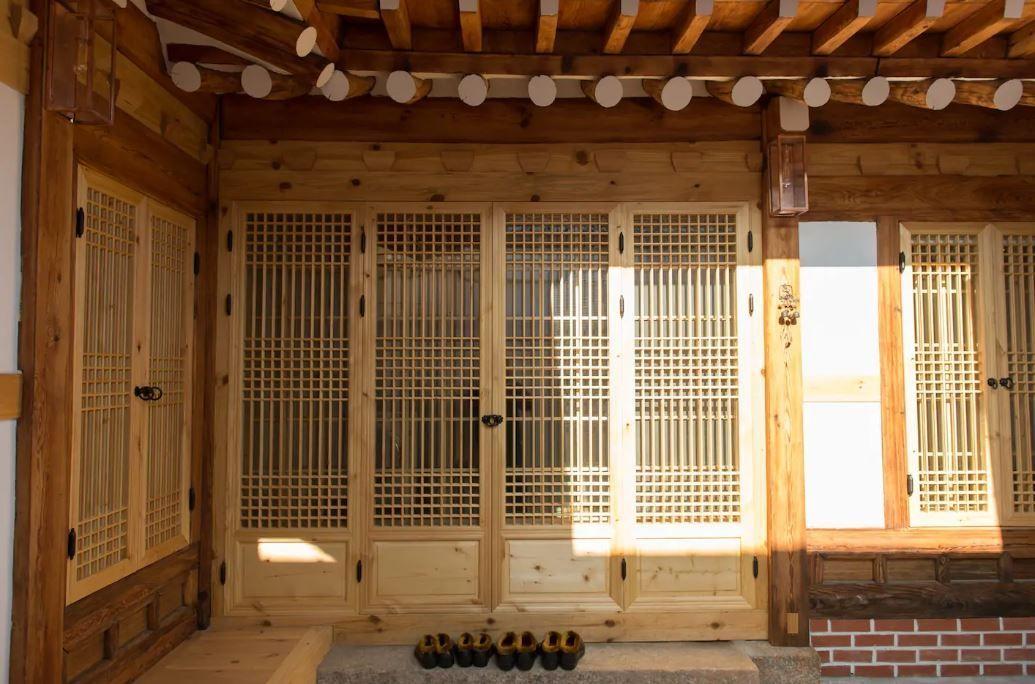 Get away from the city and stay in this calm little bubble.
August Hill Hanok | Location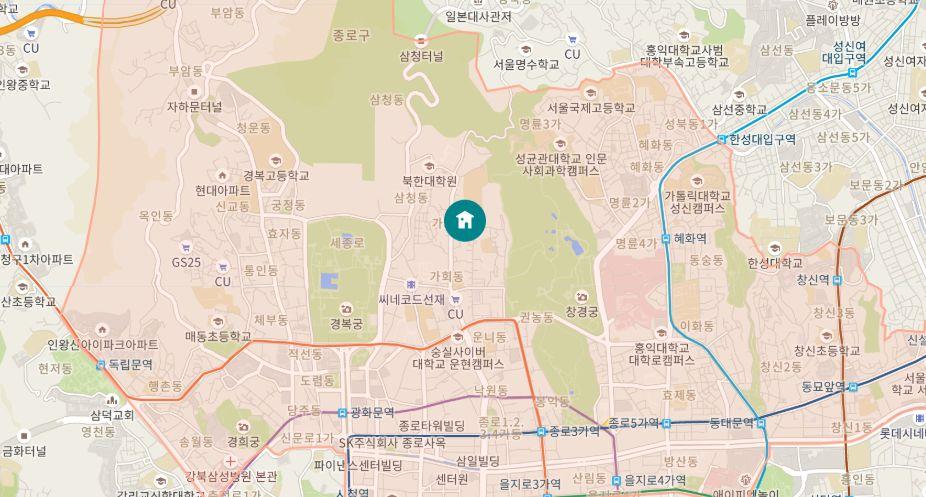 *Airbnb only provides a general location before reservations are made.
Located 10 minutes away from Anguk Station.
---
The above was introduction to Seoul Hanok Accommodations. If you have any further inquiry, please shoot us an email at support@creatrip.com.
Email:support@creatrip.com
---