Dongmyo E-Mart Experience (Dongdaemun)
The biggest Emart ever! Located in Dongdaemun near Cheonggyecheon Stream, this on is a must-visit! Tax refunds included!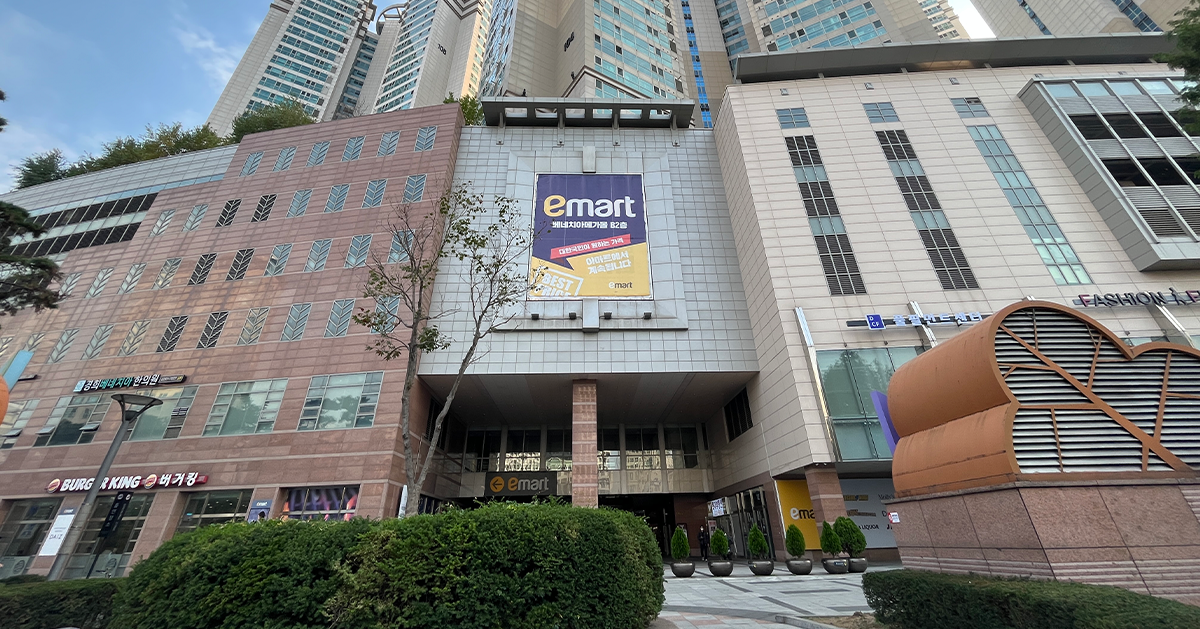 When you think of Dongdaemun, most people think of shopping for clothes. But there's a big supermarket called Emart located near Cheonggyecheon that's definitely worth a visit! There are so many things you can get from this market – we'll give you a full review here!
---
Information
Address: 400 Cheonggyecheon-ro, Jung-gu, Seoul (서울 중구 청계천로 400)
Hours: 10:00-23:00 (Click here for the holiday schedule)
Location Details: Dongmyo Station (Line 1 & 5) Exit 3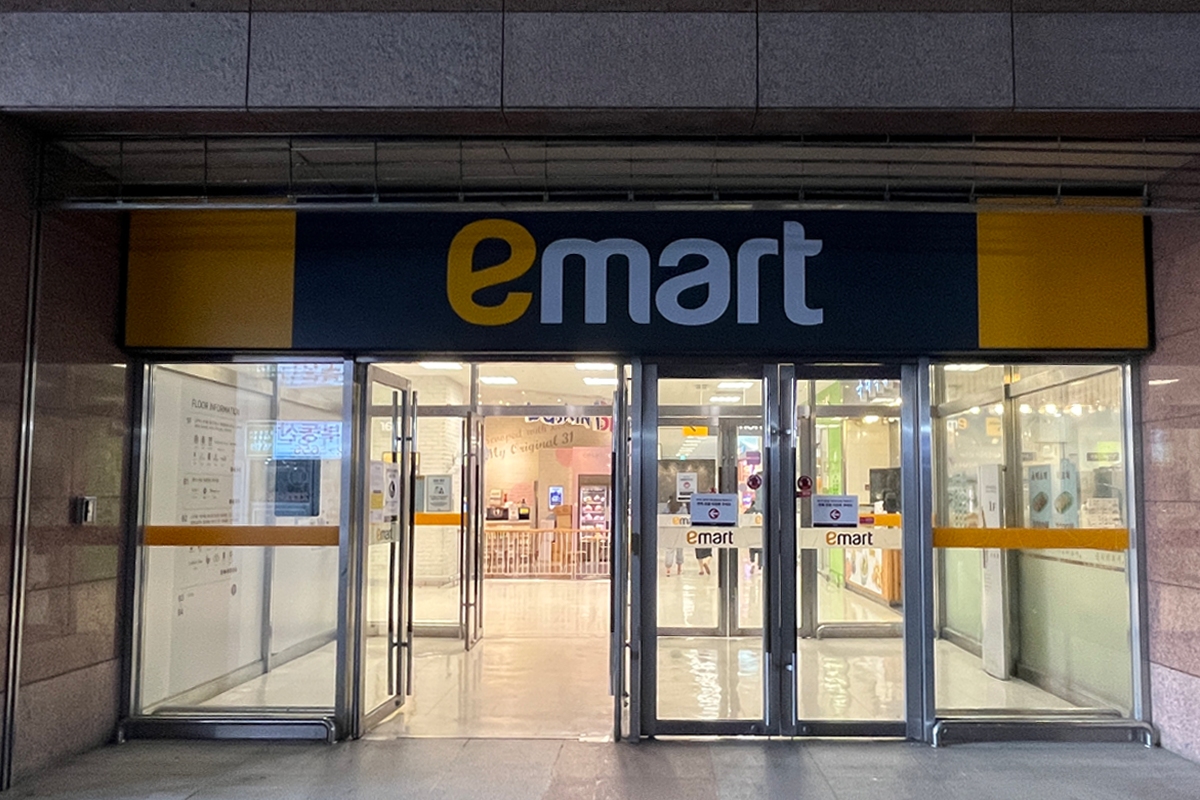 There are actually no large supermarkets in the Dongdaemun area – the closest one is this EMart Cheonggyecheon Branch, which is right by Cheonggyecheon Stream and next to Dongdaemun, between Sinseol-dong and Dongmyo Station.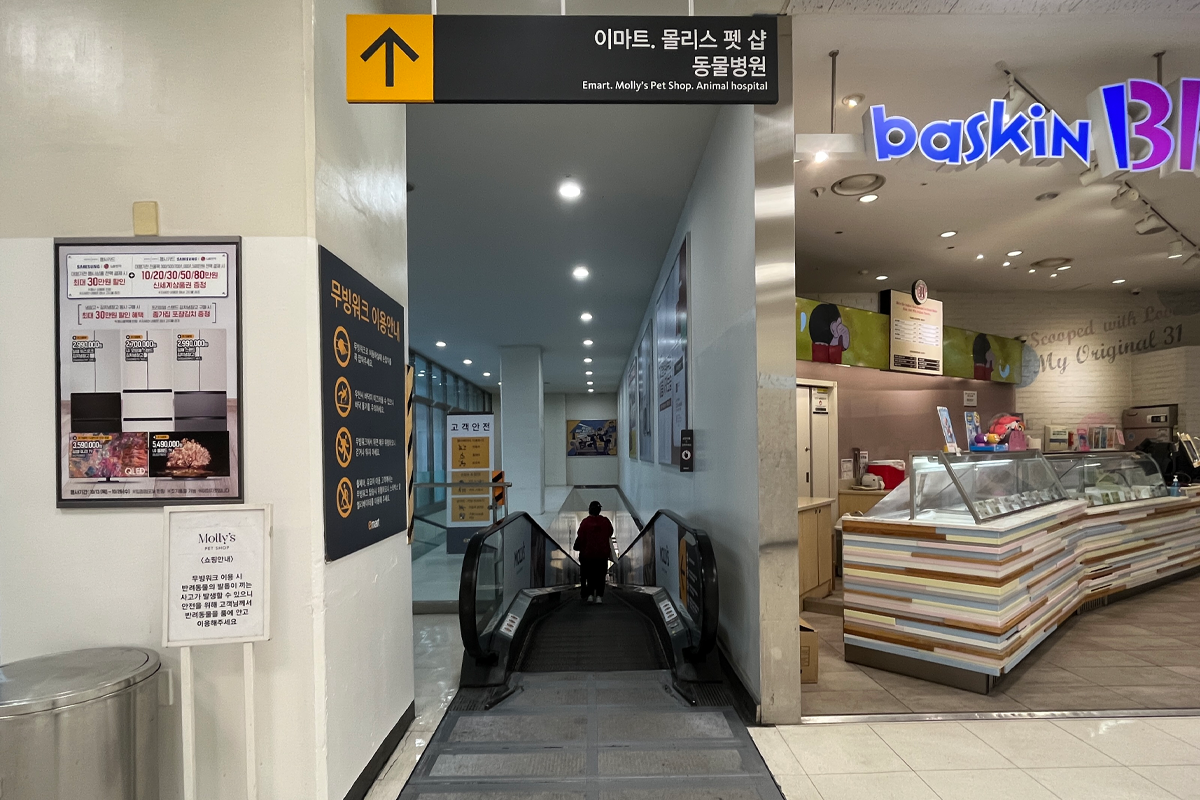 First, you'll want to head to the second basement floor (B2). You can take the escalator to B2, where you can get daily necessities, snacks, and a variety of products.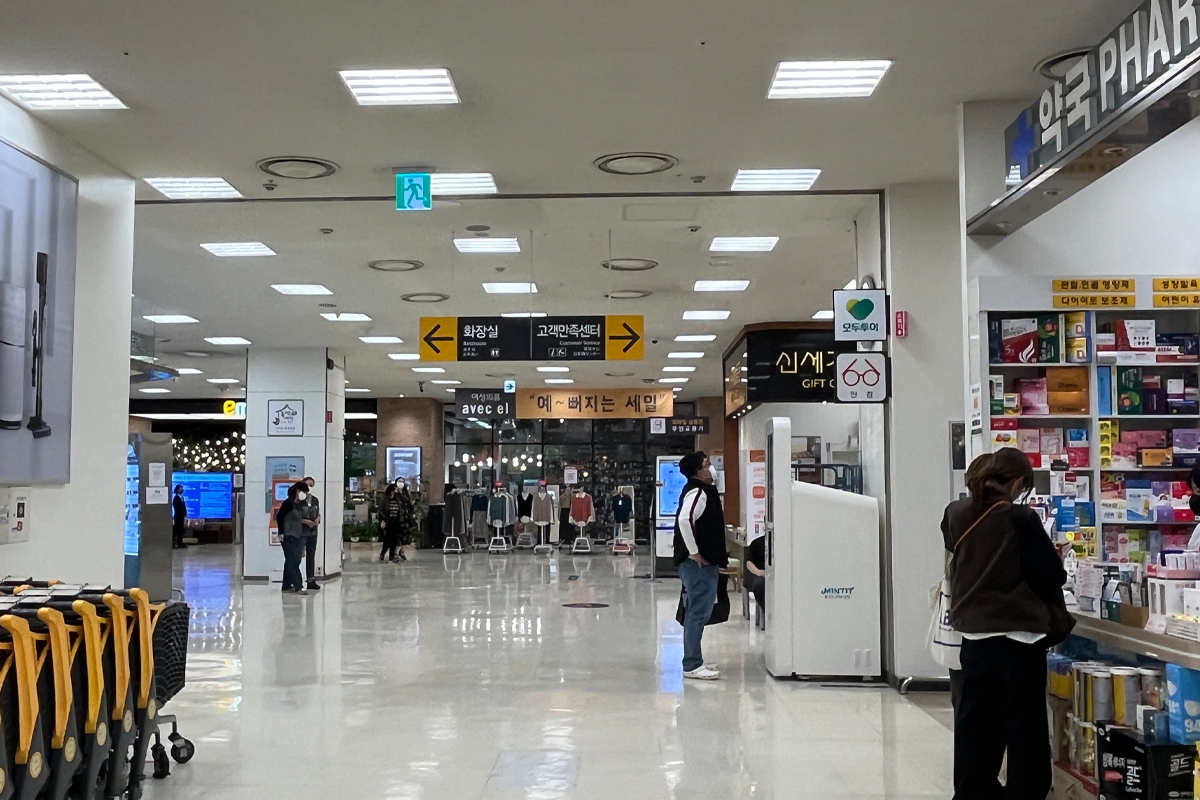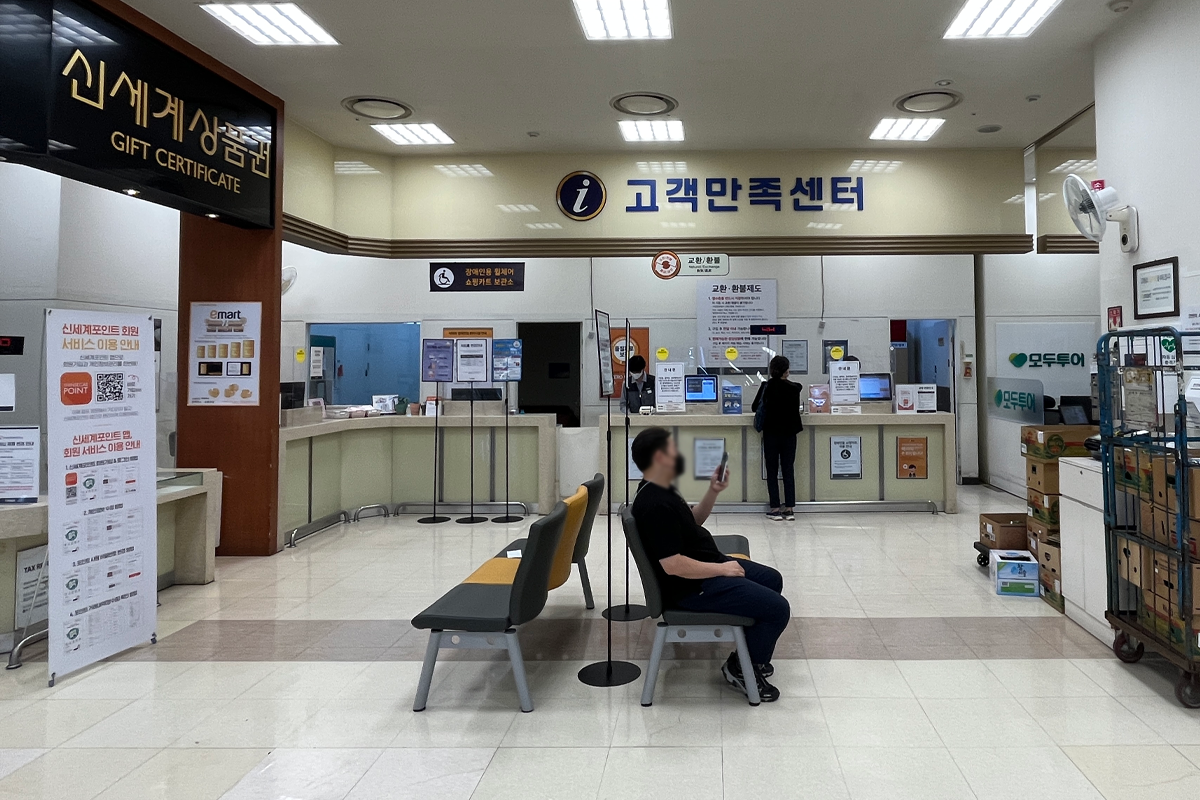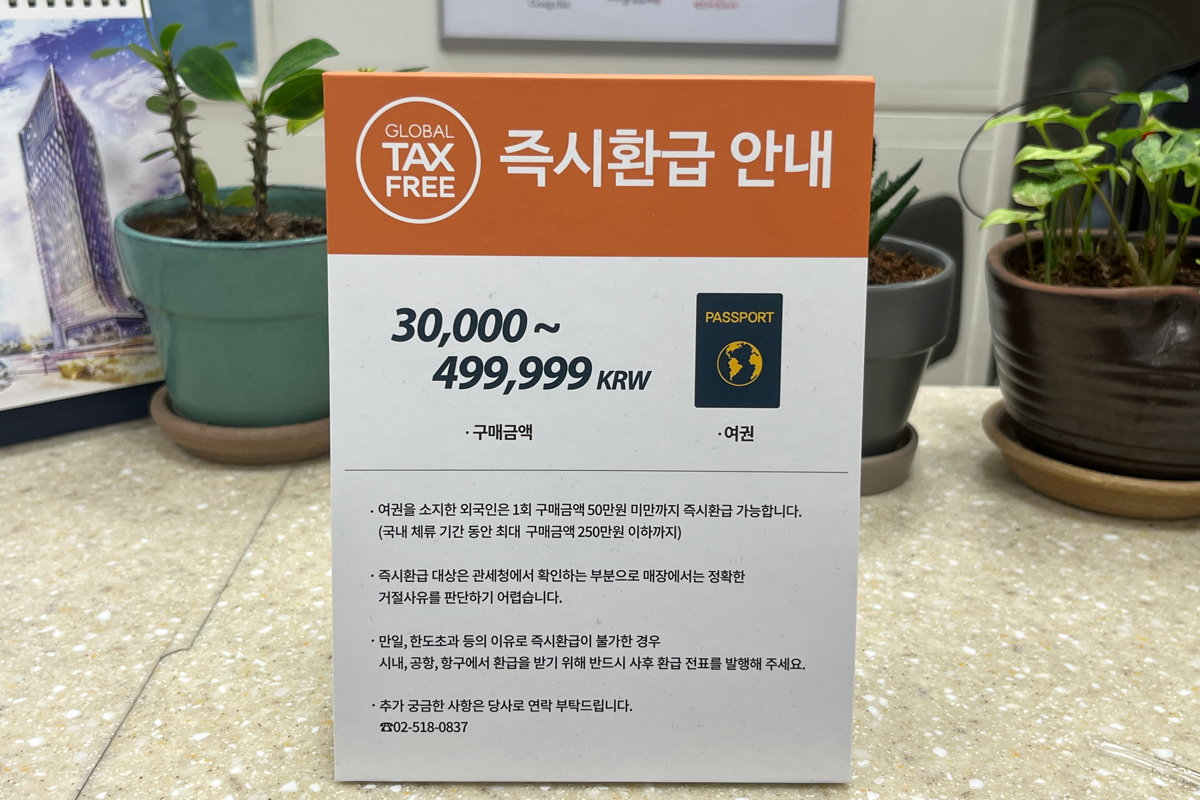 In front of the entrance, there is a customer service center. Here, you can get tax refunds and purchase gift certificates. At this Emart location, you can receive tax refunds for purchases over 30,000 KRW and below 499,999 KRW; be sure to bring your receipt and passport. If you've already purchased over 2,500,000 KRW on your trip you will not be eligible for tax refunds, so be careful!
For more info on Korean tax refunds, click on the link below.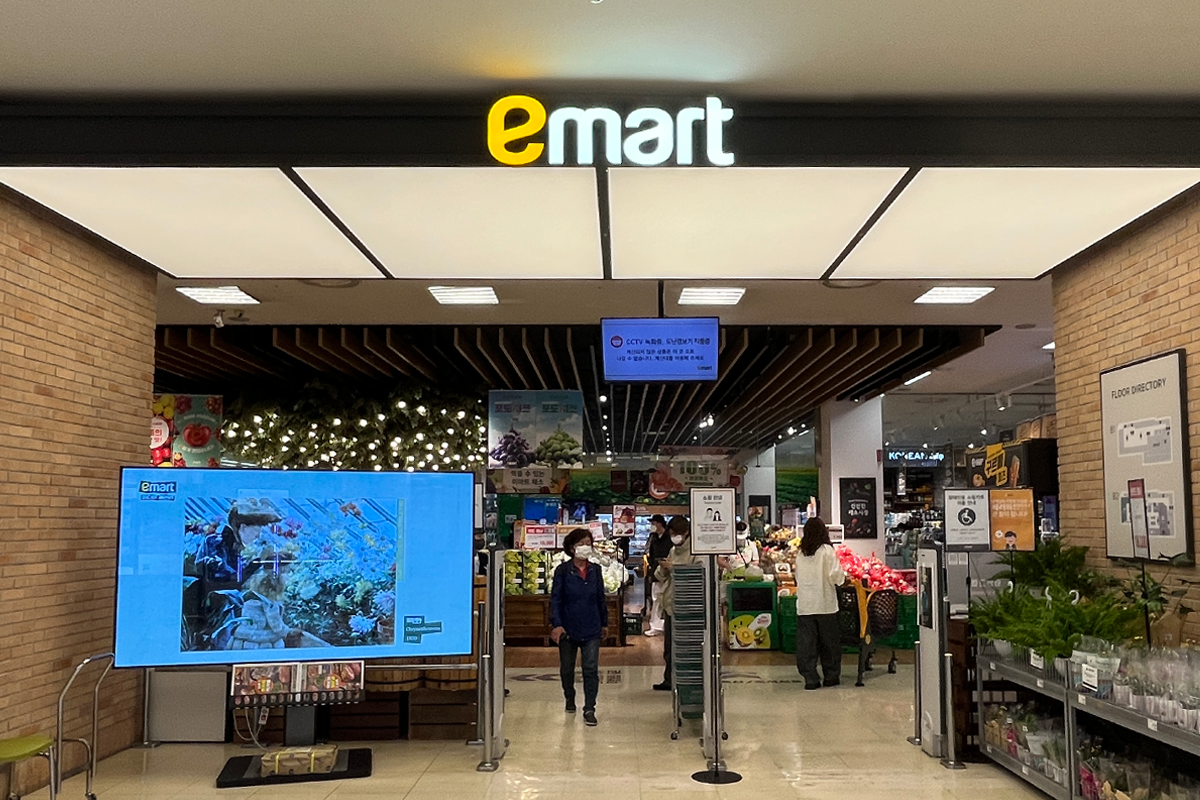 When I first entered the store, I was surprised at how big it was; it seemed more like a shopping mall than a supermarket! Everything that you could possibly need can be found here!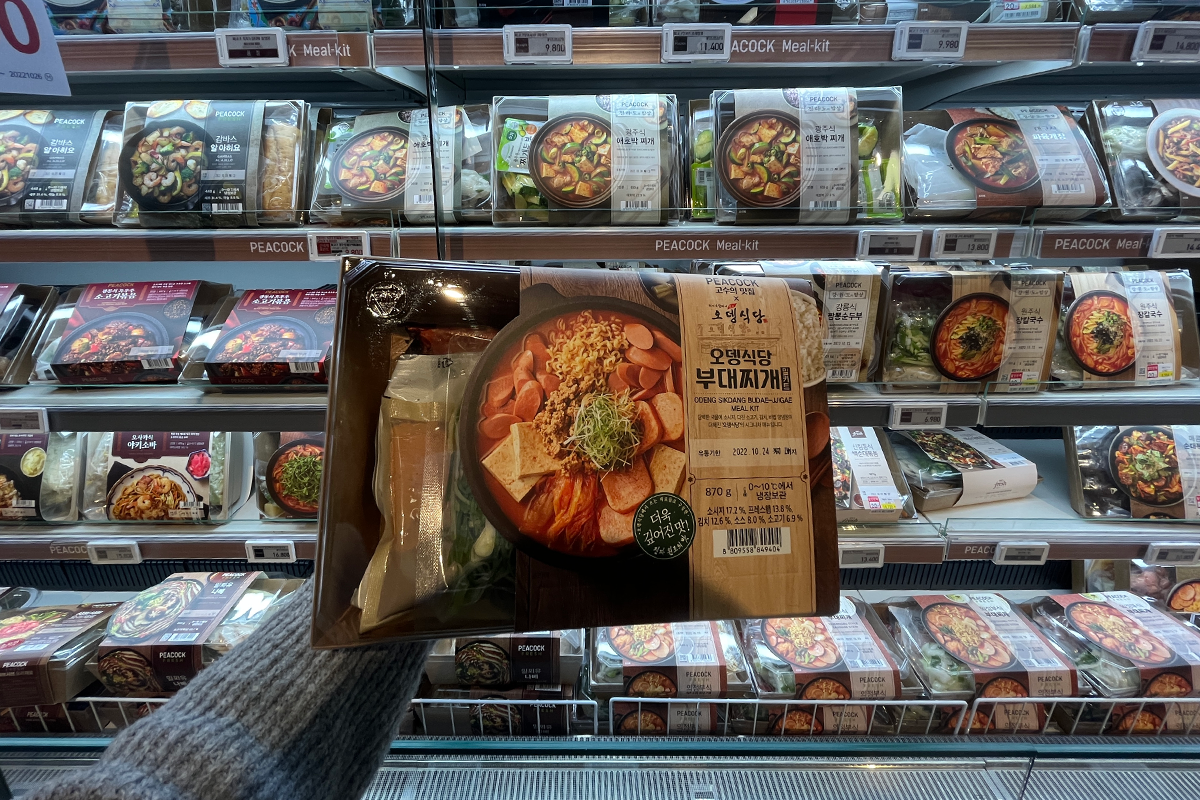 Recently, meal kits have been really popular in Korea, as they are really convenient to put together for those who don't have much time to cook. There's a large selection of Korean, Chinese, and Japanese food!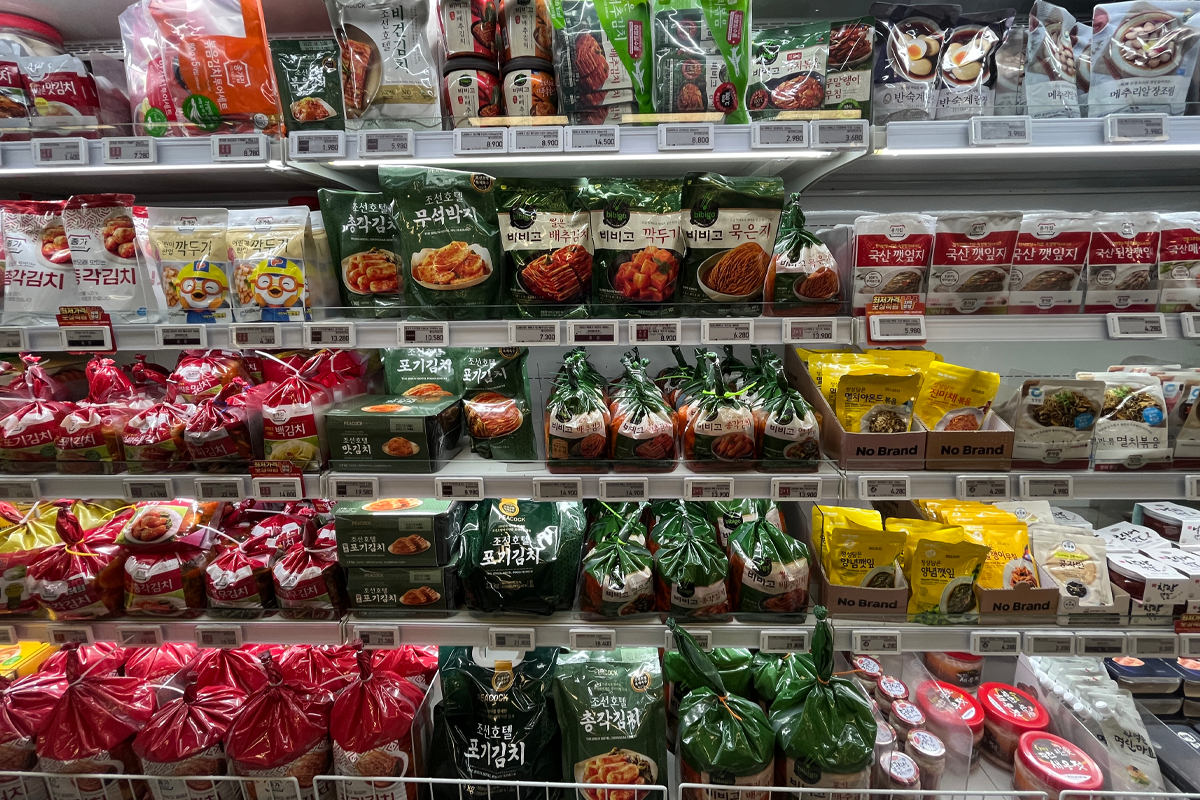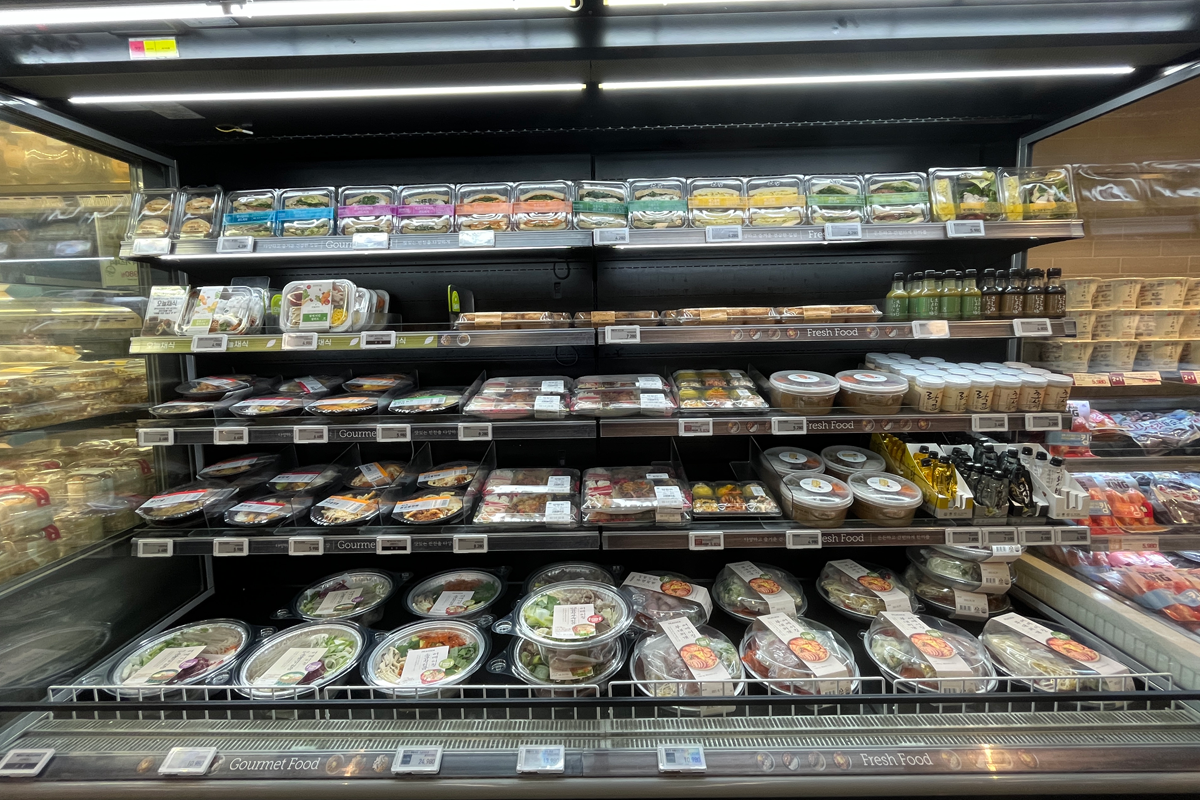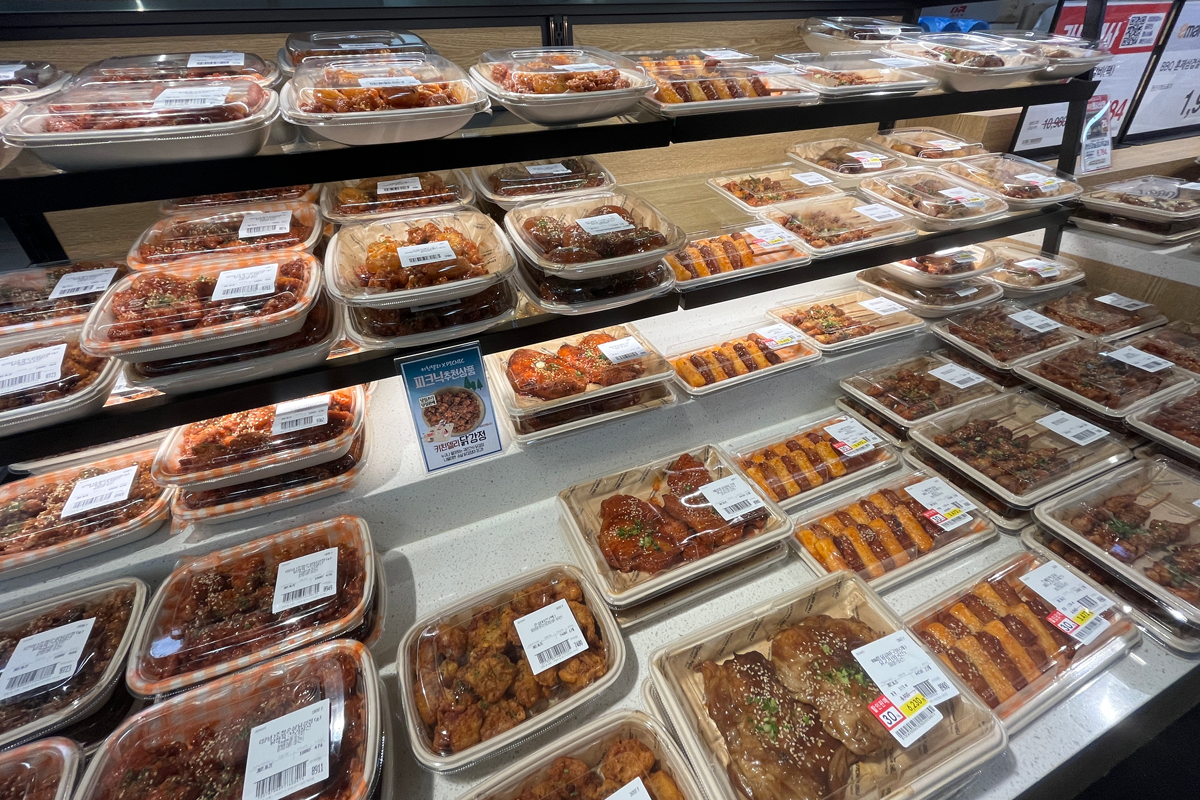 There's also a wide variety of kimchi and Korean side dishes that many people enjoy. If you want to purchase these products, you can buy them and try cooking with them back at your accommodation!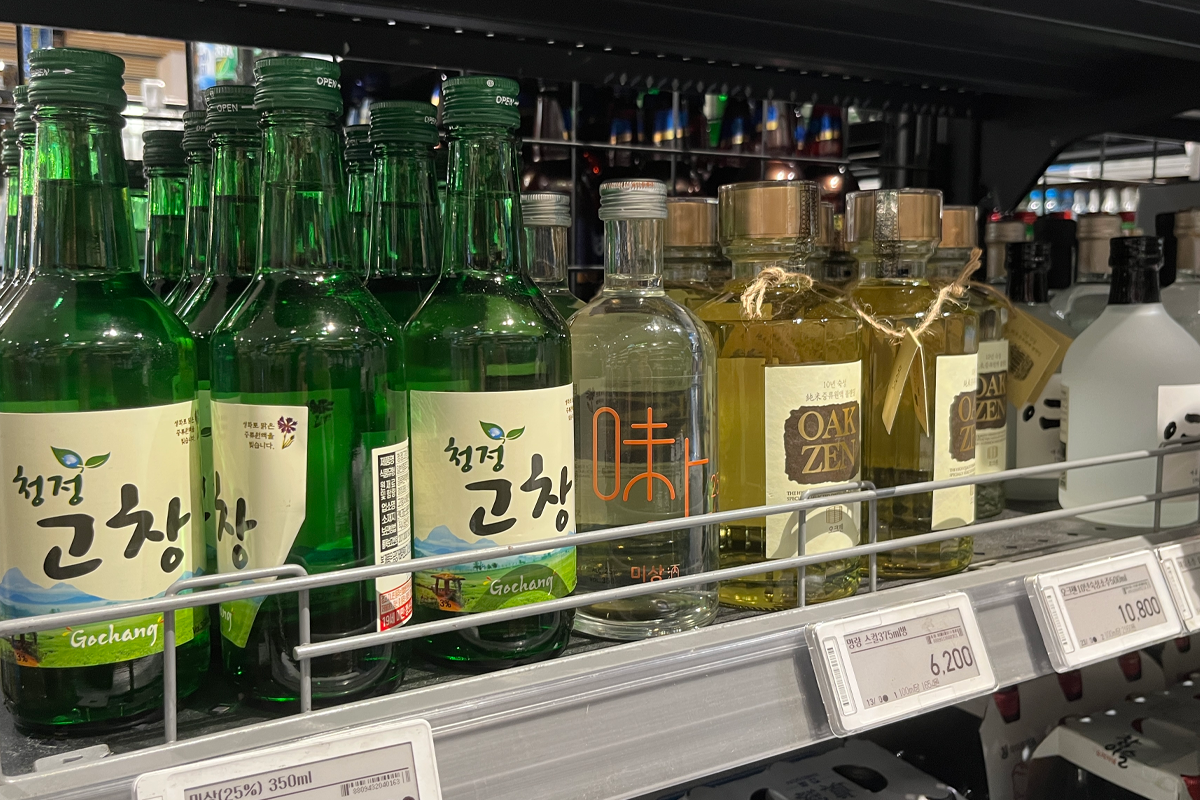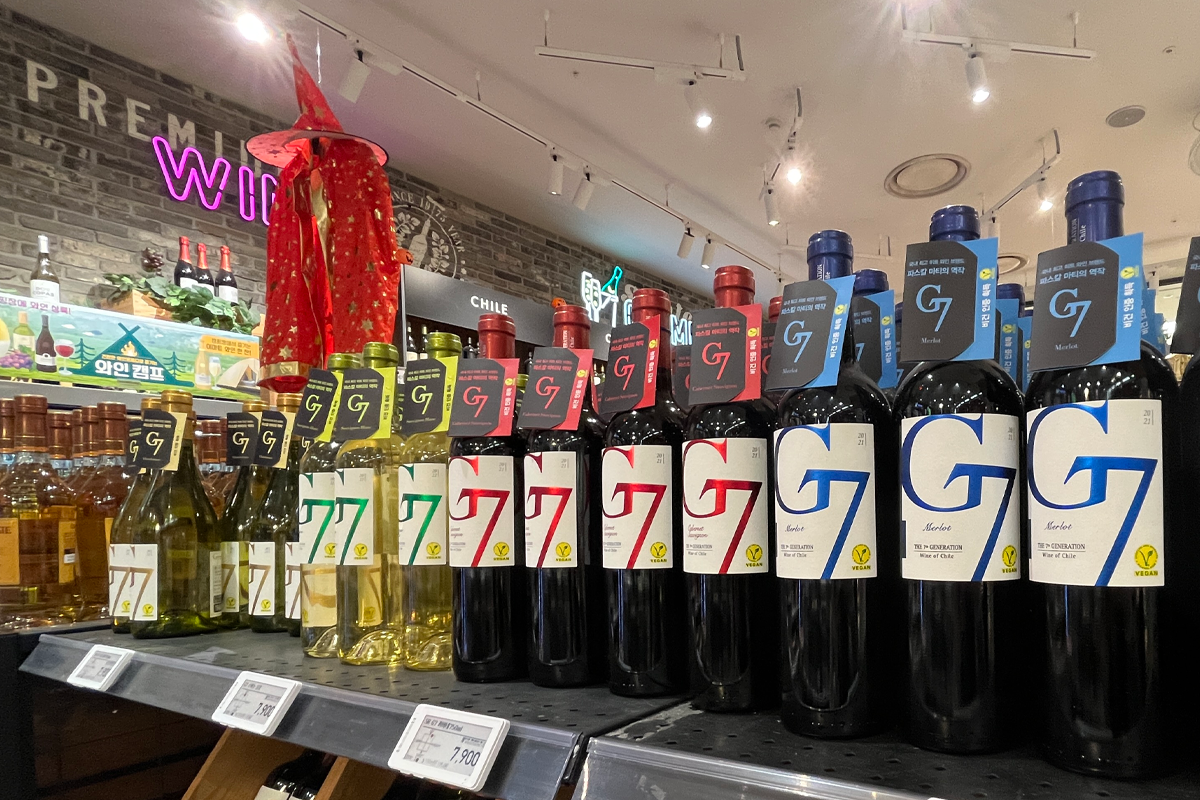 On the other side of the vegetable section, there's the alcohol section. You can find almost anything here – from Korean alcohol to foreign wine and champagne. If you enjoy drinking, you have to stop by the alcohol section! There's such a huge selection!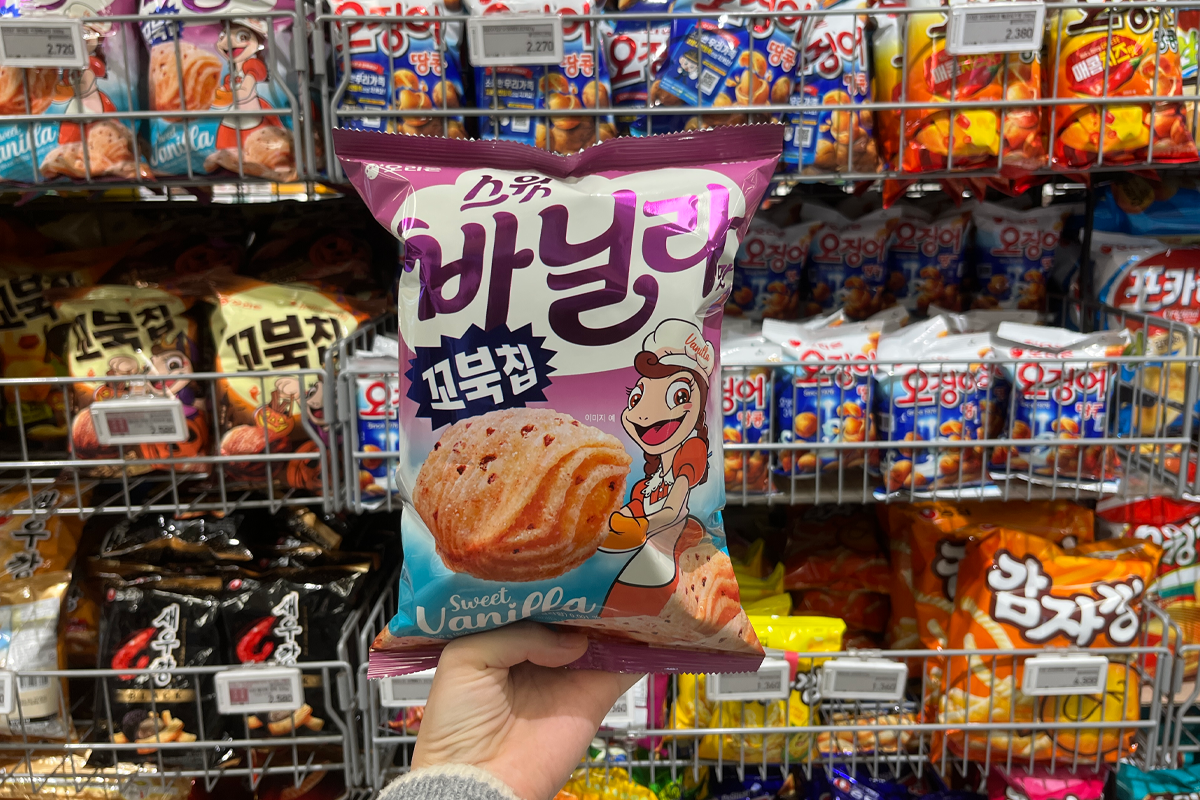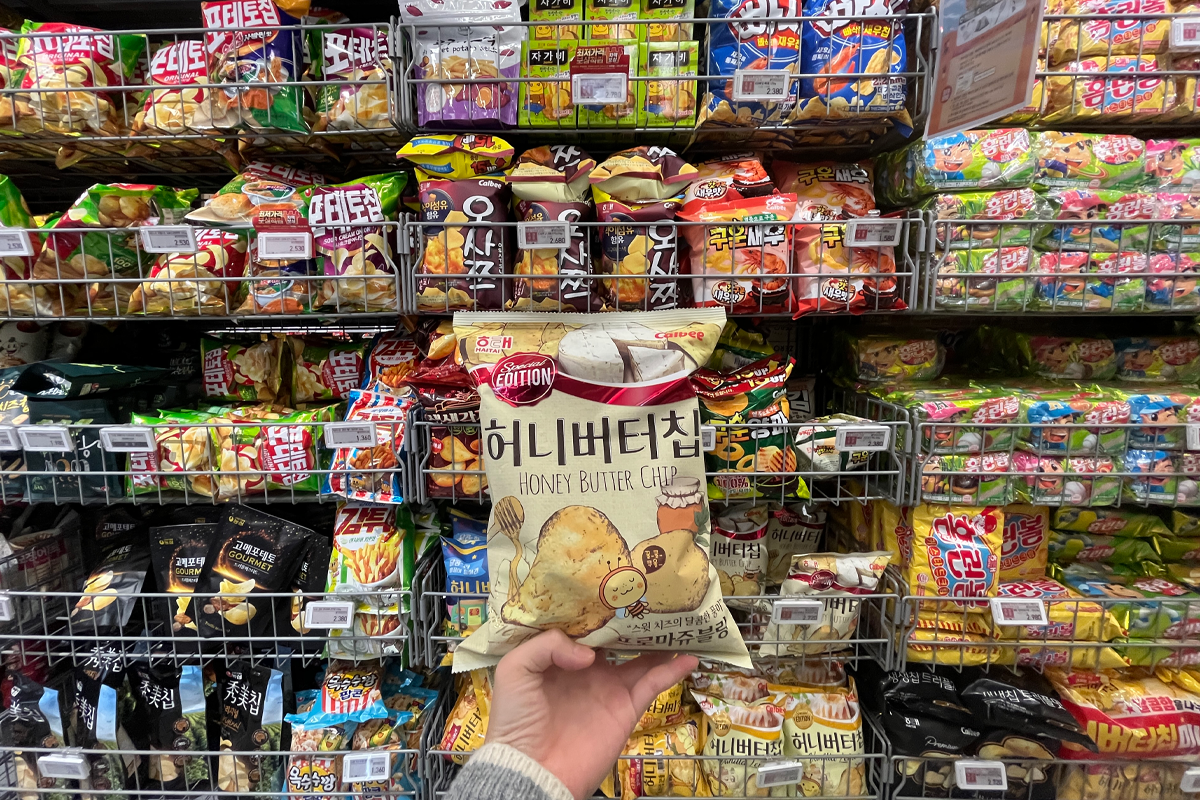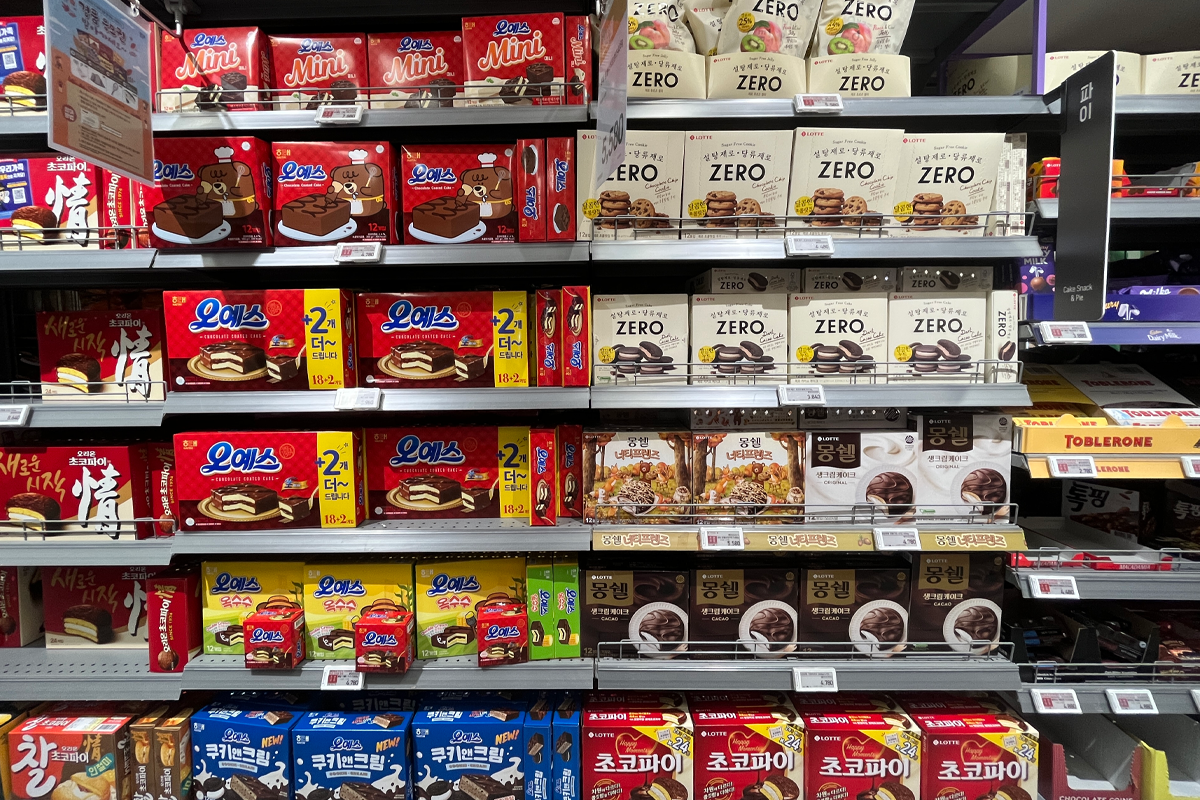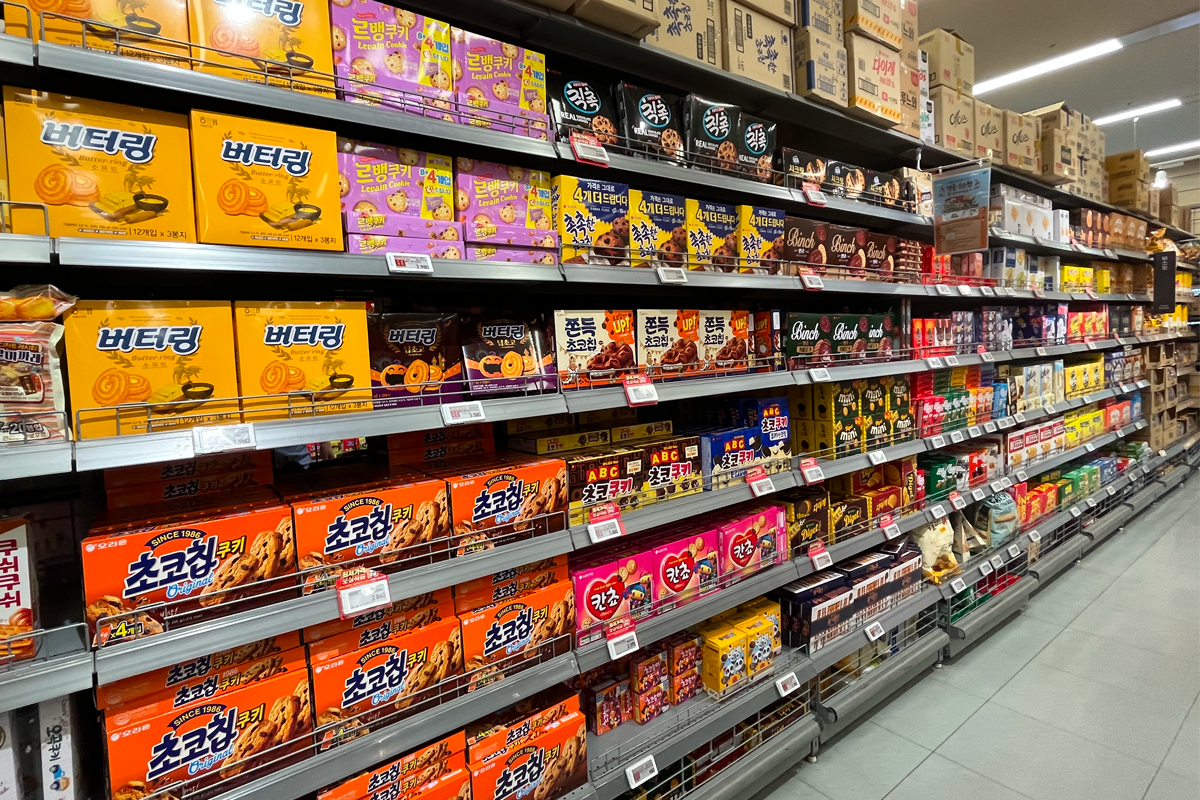 There is also a wide variety of snacks and sweets, from original favorites to the latest releases! You can find all the Korean snacks you want here.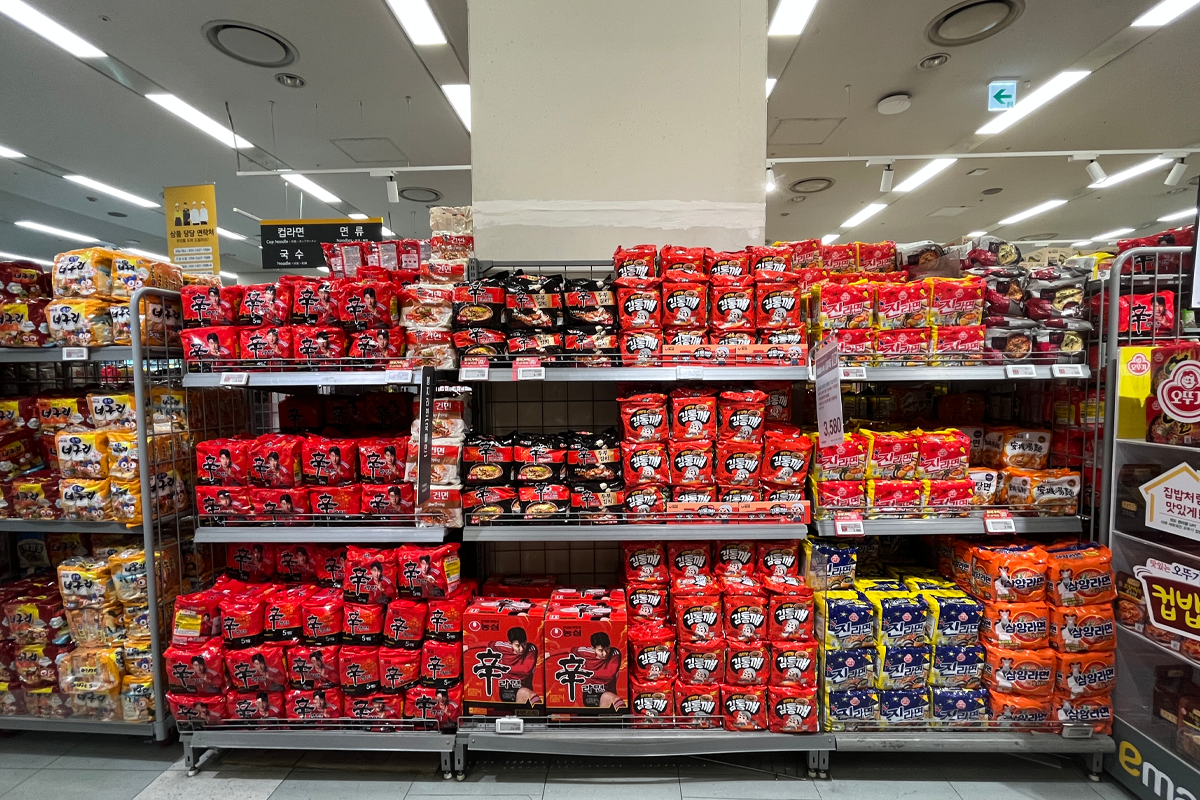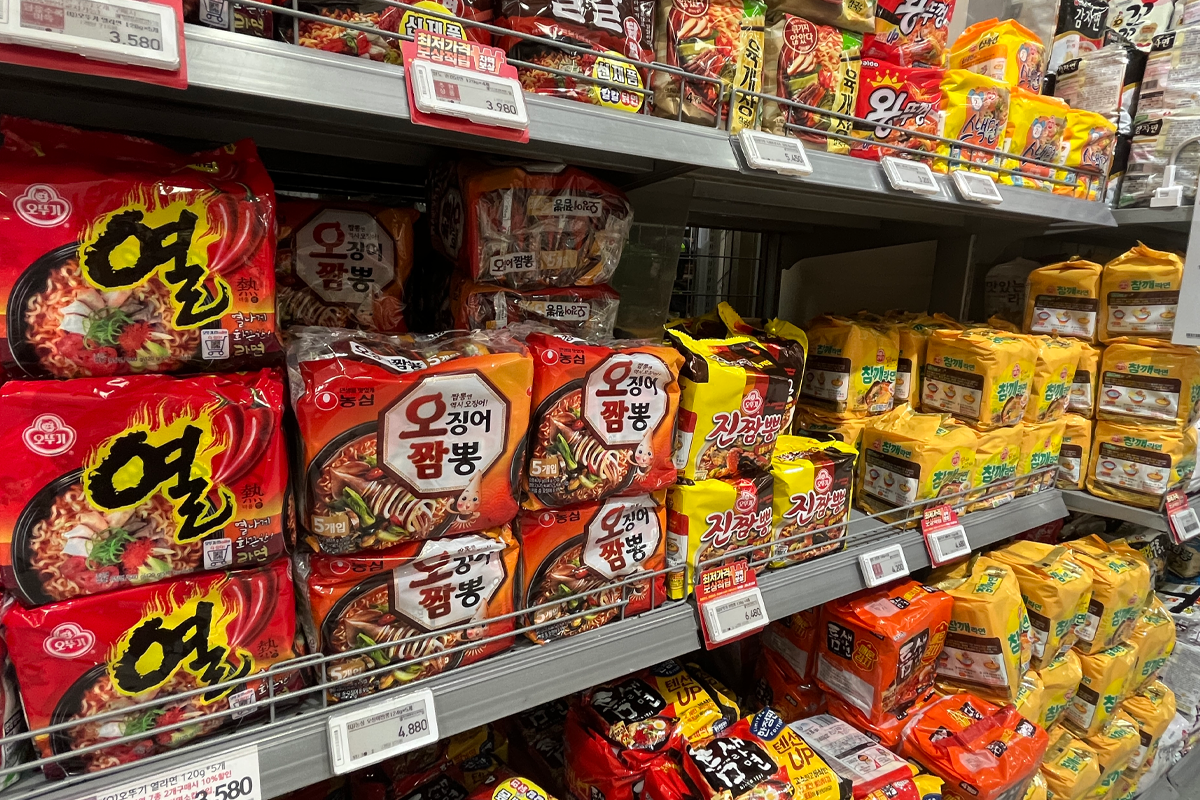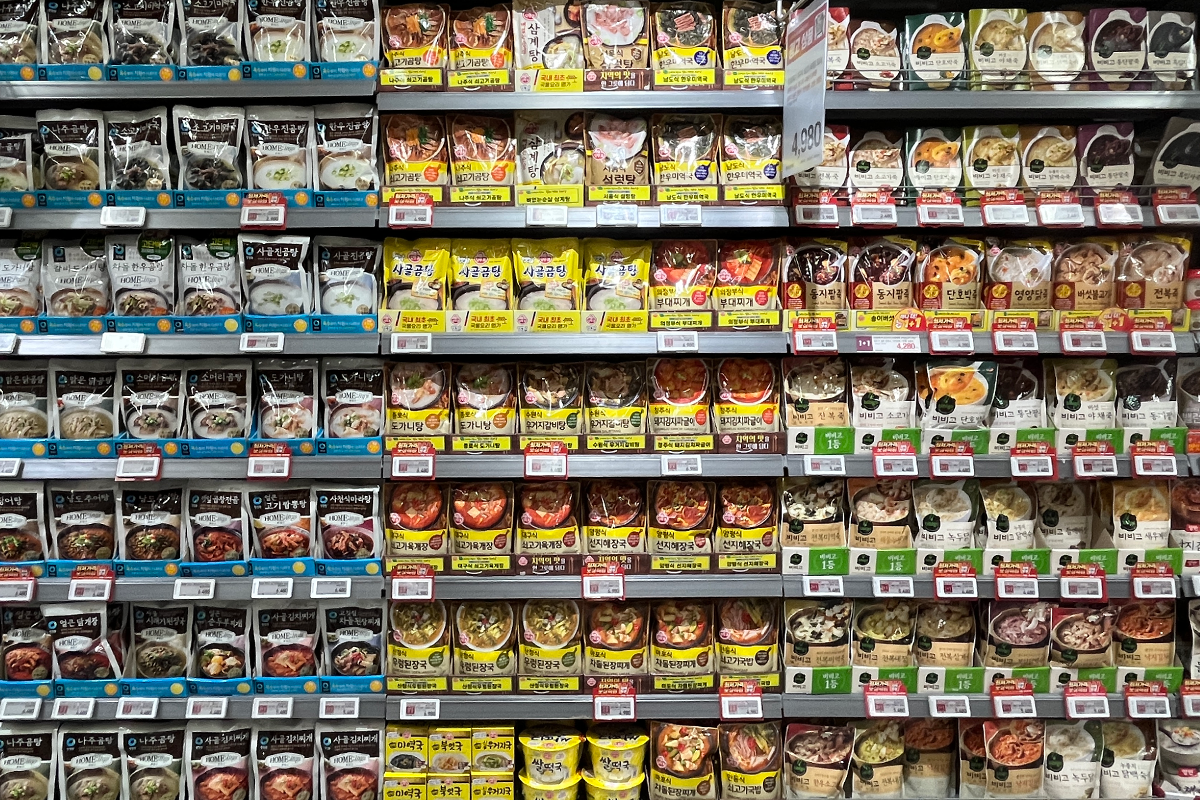 Many people like to buy Korean seasonings to take home so they can cook at home. You can find all kinds of Korean seasonings!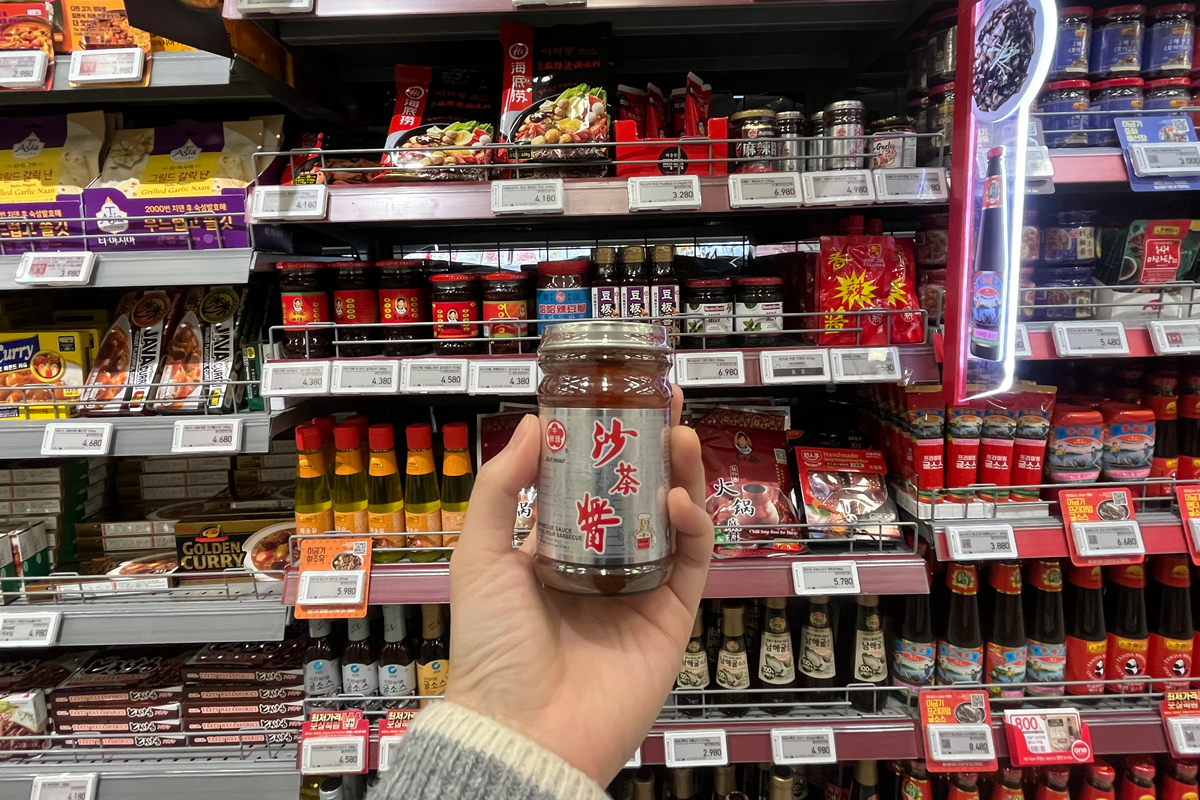 In addition to Korean seasonings, there is also a collection of foreign seasonings. If you're living in Korea and you miss the taste of your home country, come see if there is a seasoning from your nation available here!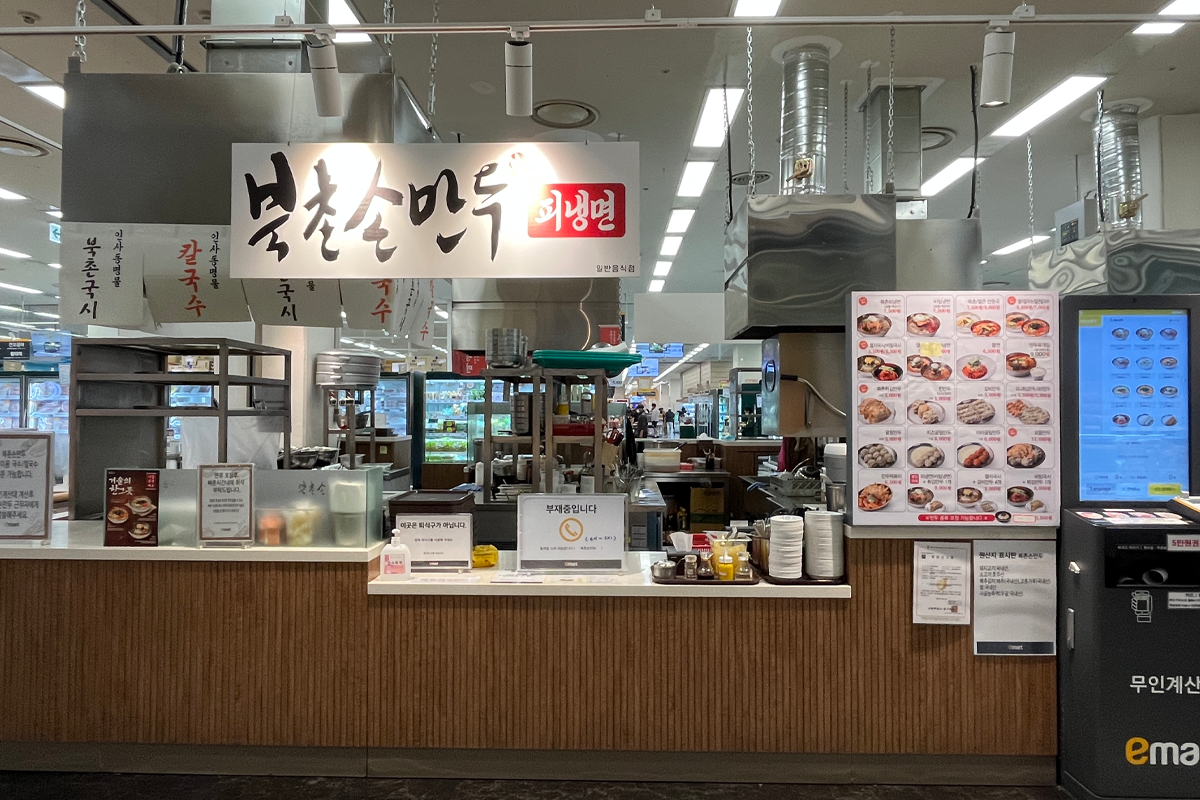 This Emart also has a snack shop where you can order and eat on the spot! They sell foods like dumplings and tteokbokki, so if you're feeling a little hungry while shopping, stop by here!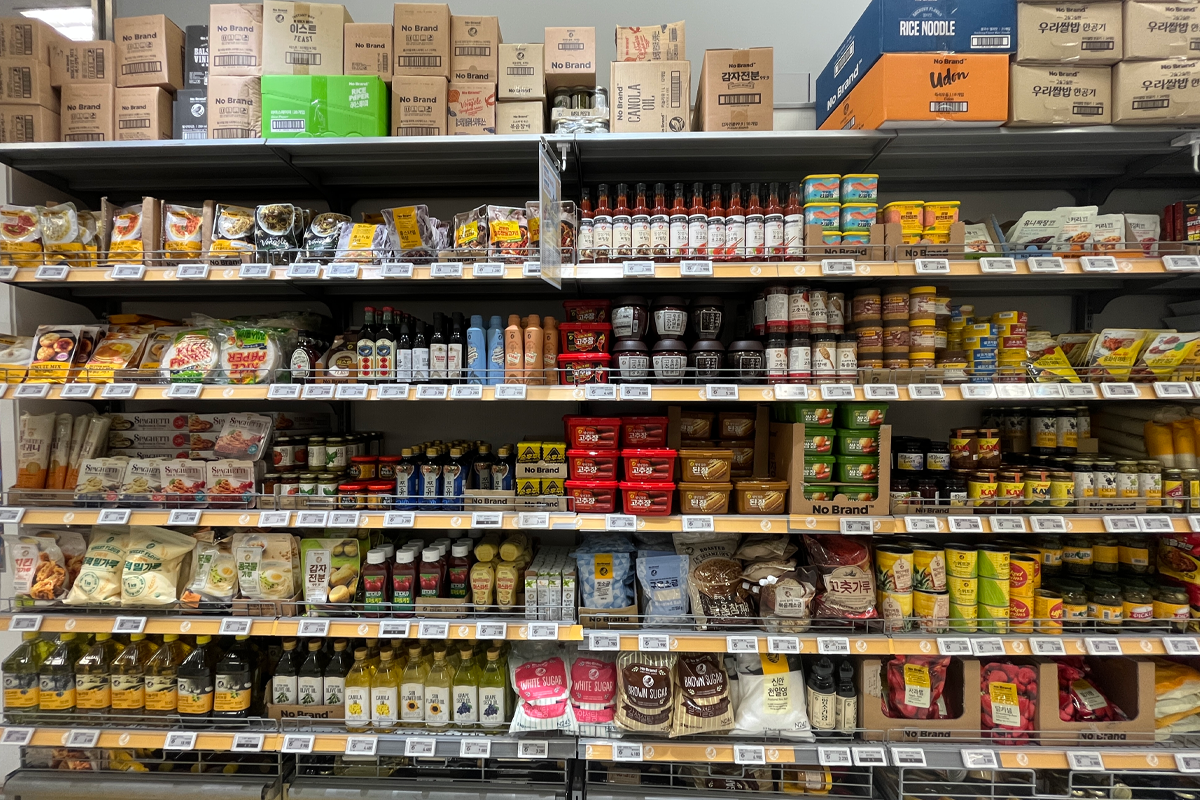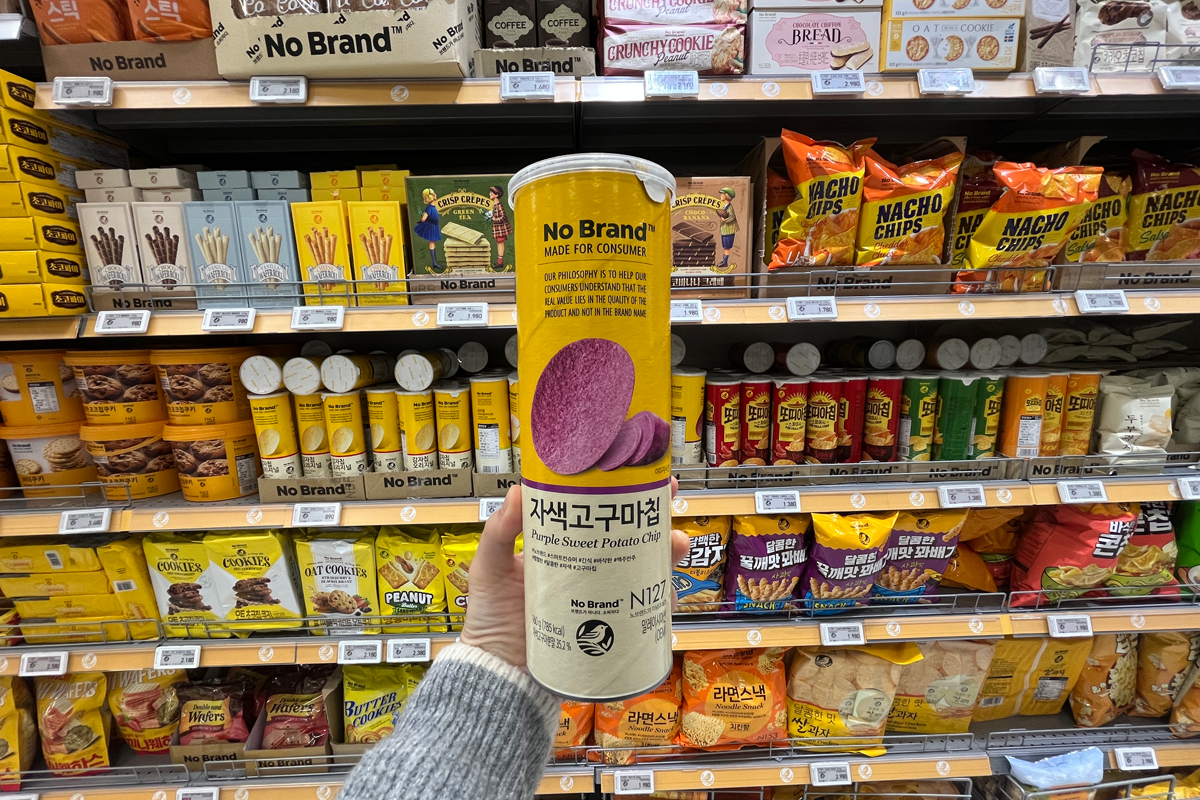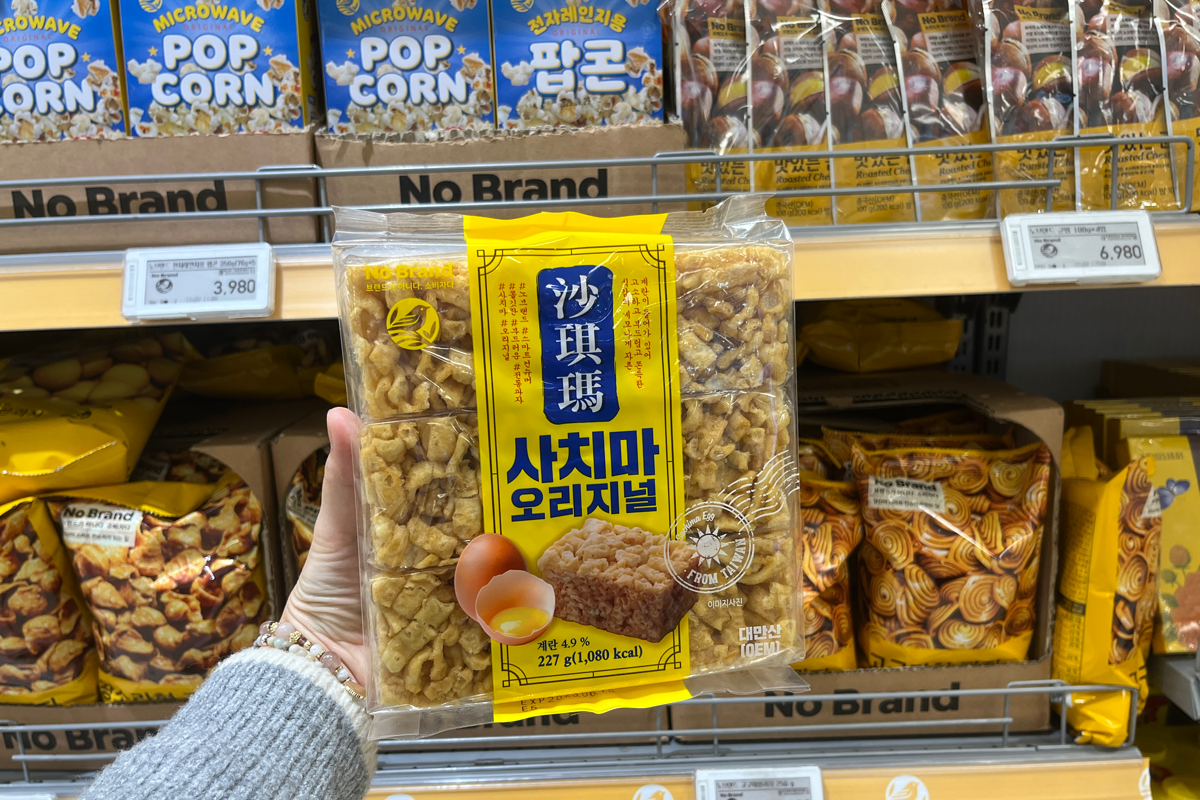 Have you heard of Emart's brand called, ironically, "No Brand"? It's a brand that sells quality products at an affordable price. There's a whole section dedicated to it where you can find snacks and seasonings as well.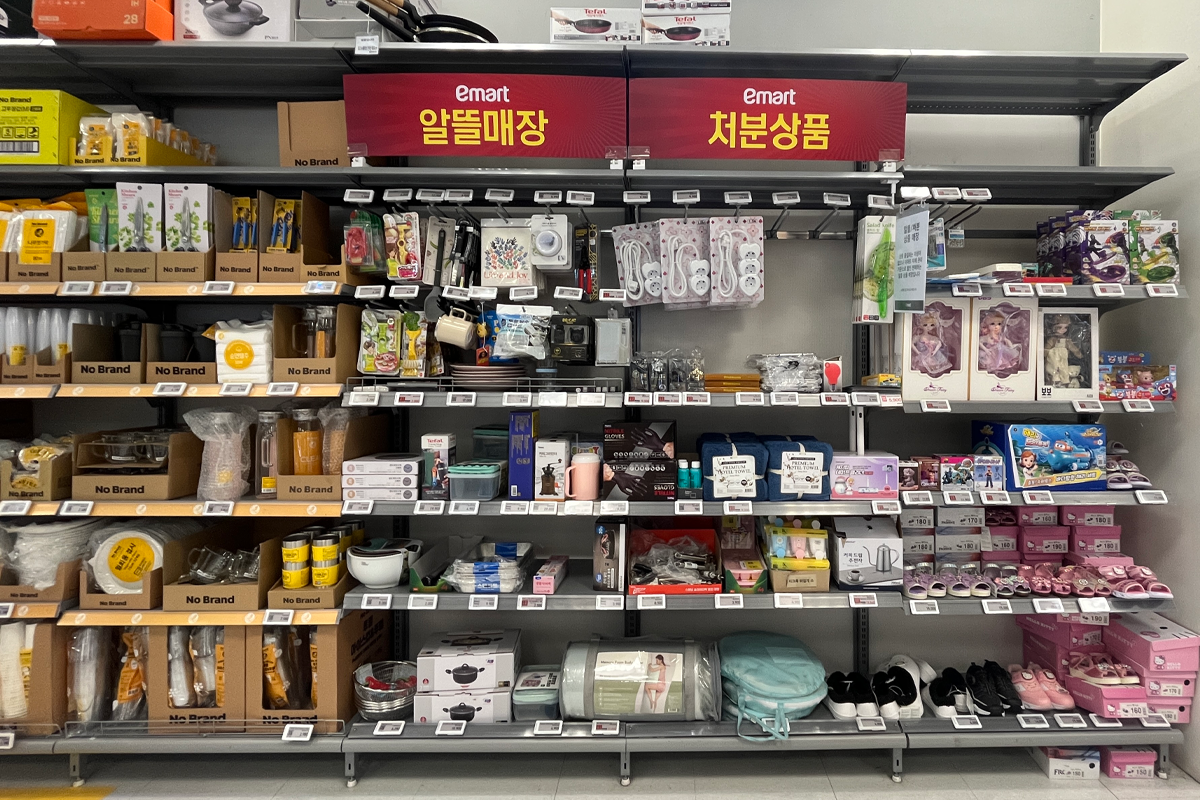 You can also find daily household necessities at a pretty cheap price!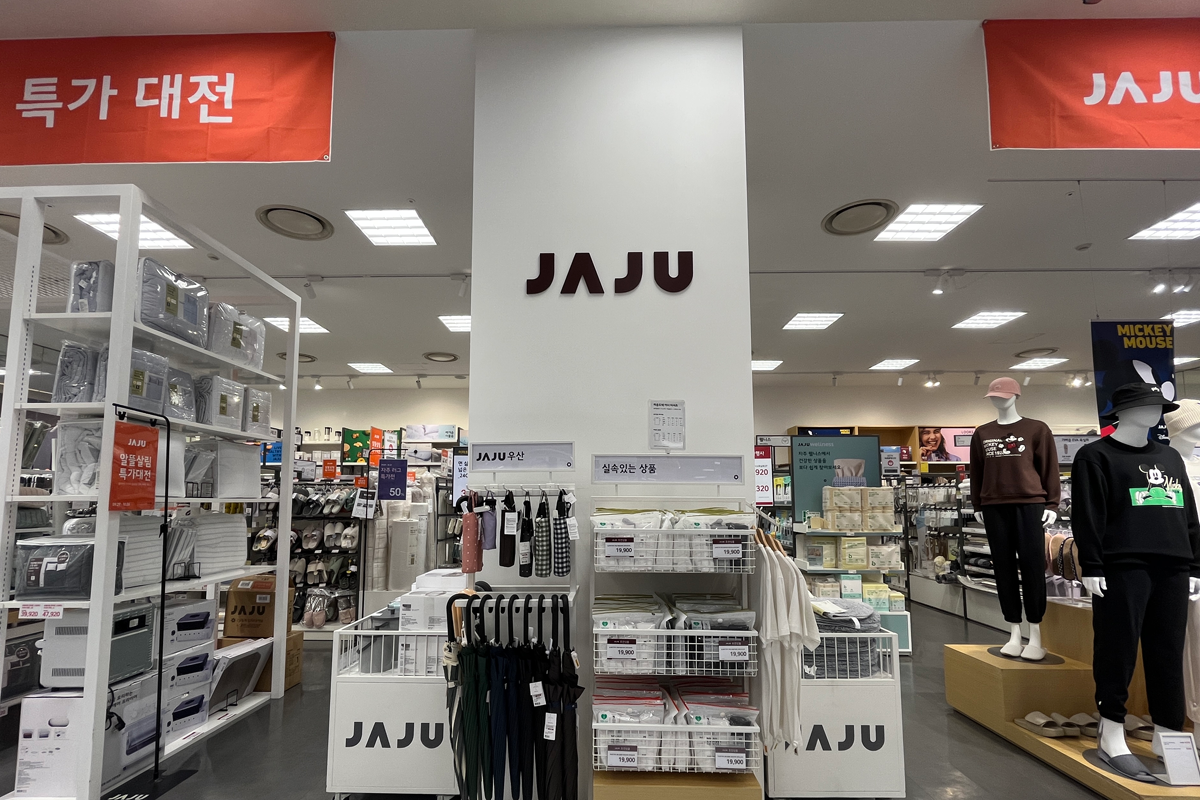 In addition, there are clothing shops within Emart you can access, such as JAJU and DAIZ.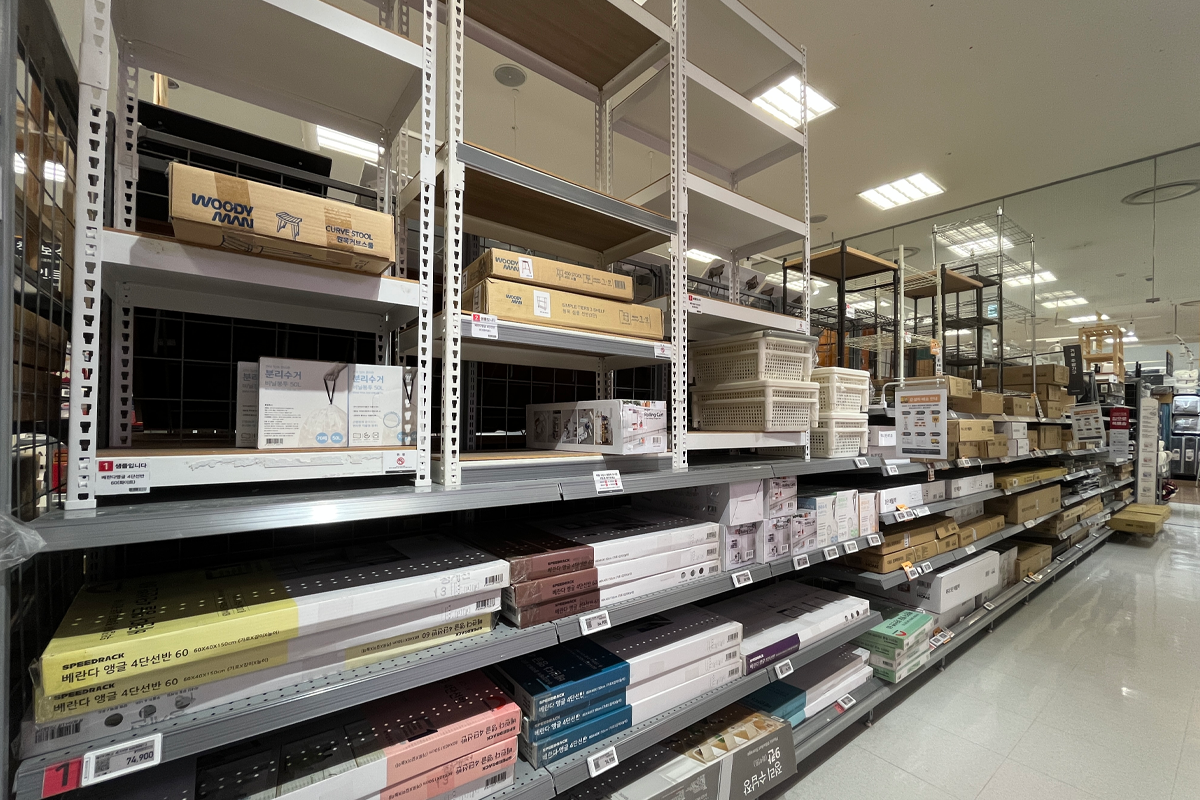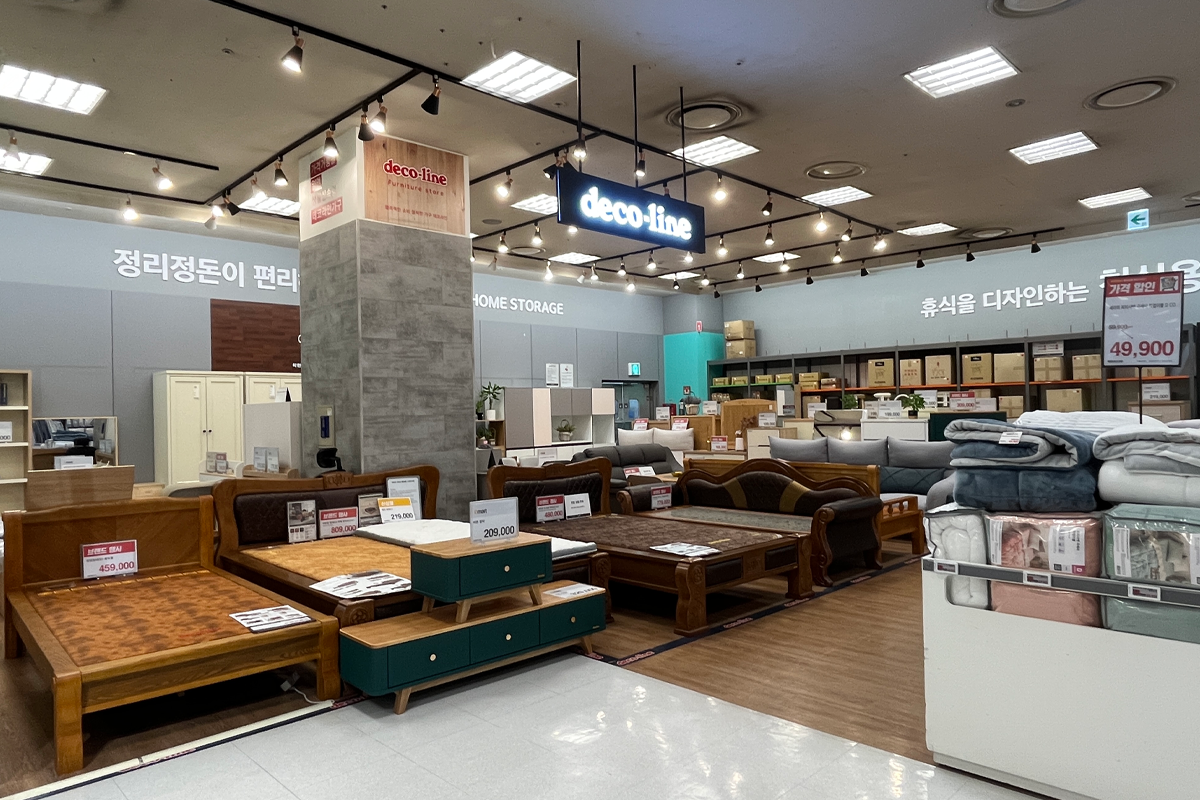 This location is so big that it even has a furniture store where you can find tables and beds. It's quite surprising how you can buy nearly anything at this supermarket!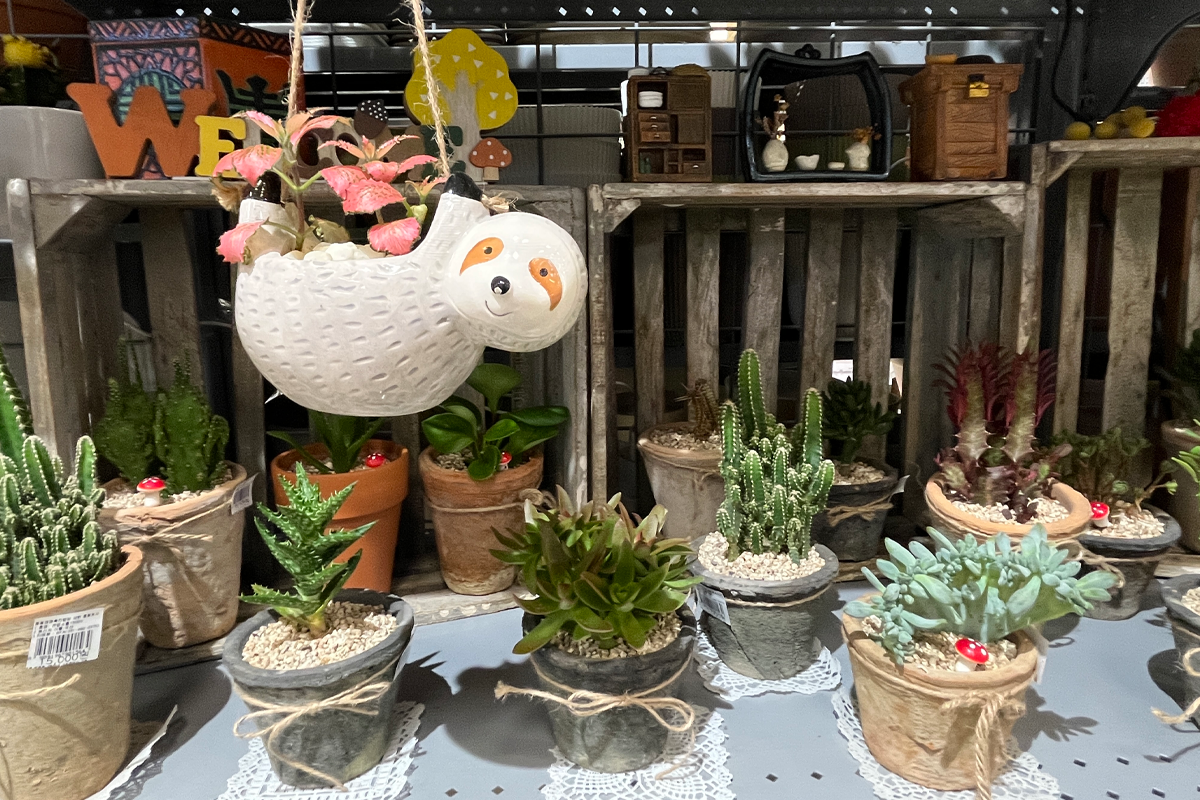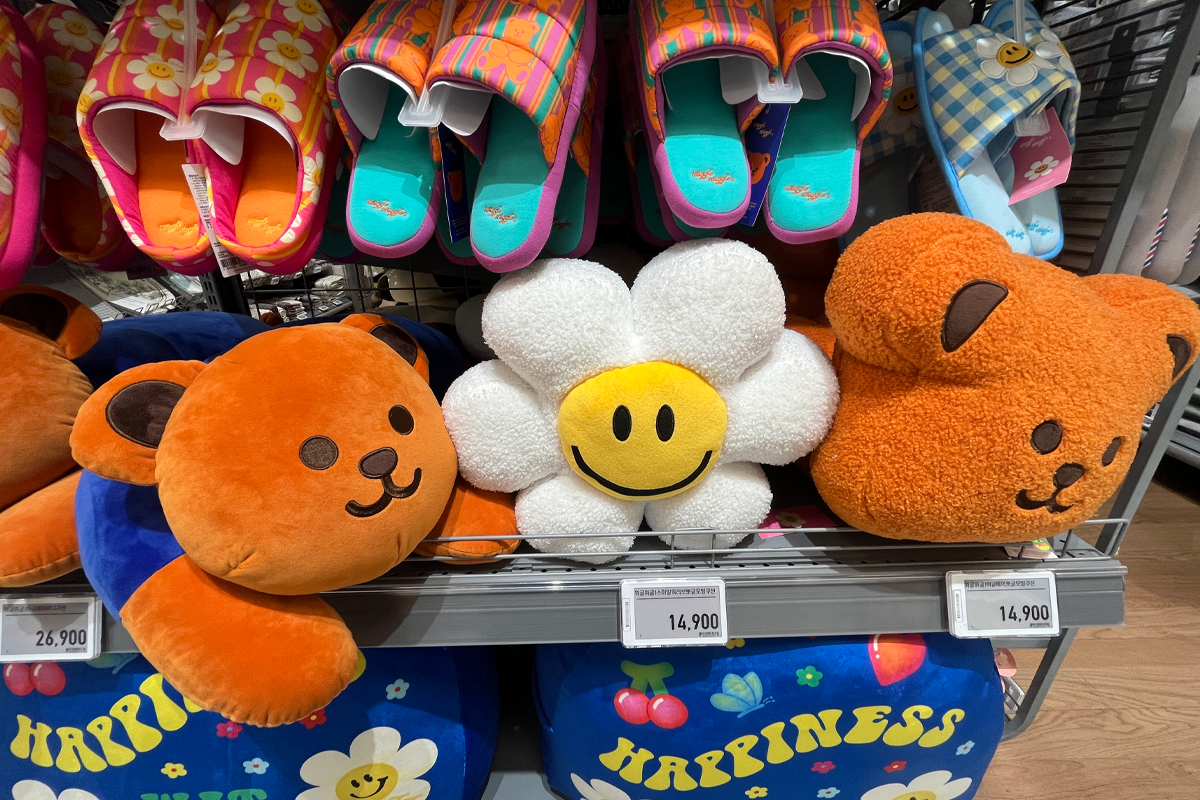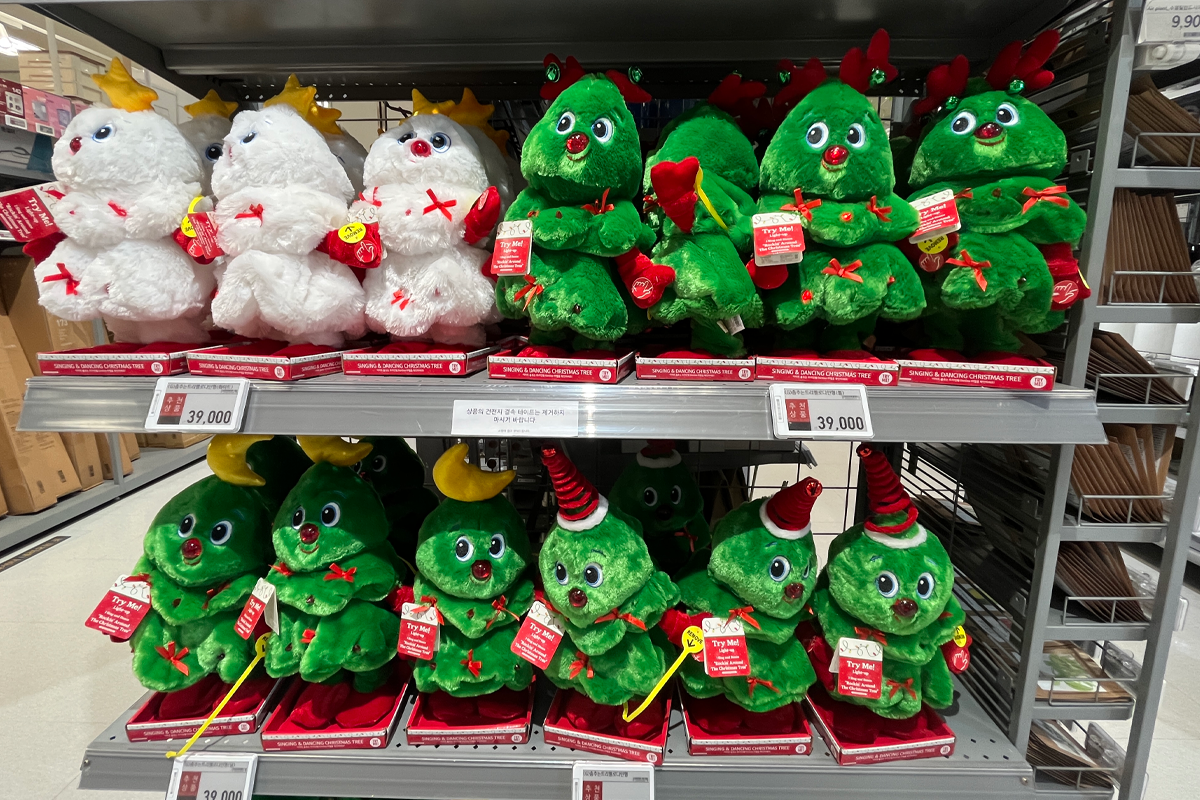 Look what else you can get! Bathroom supplies, plants, toys, event decorations, the list doesn't end!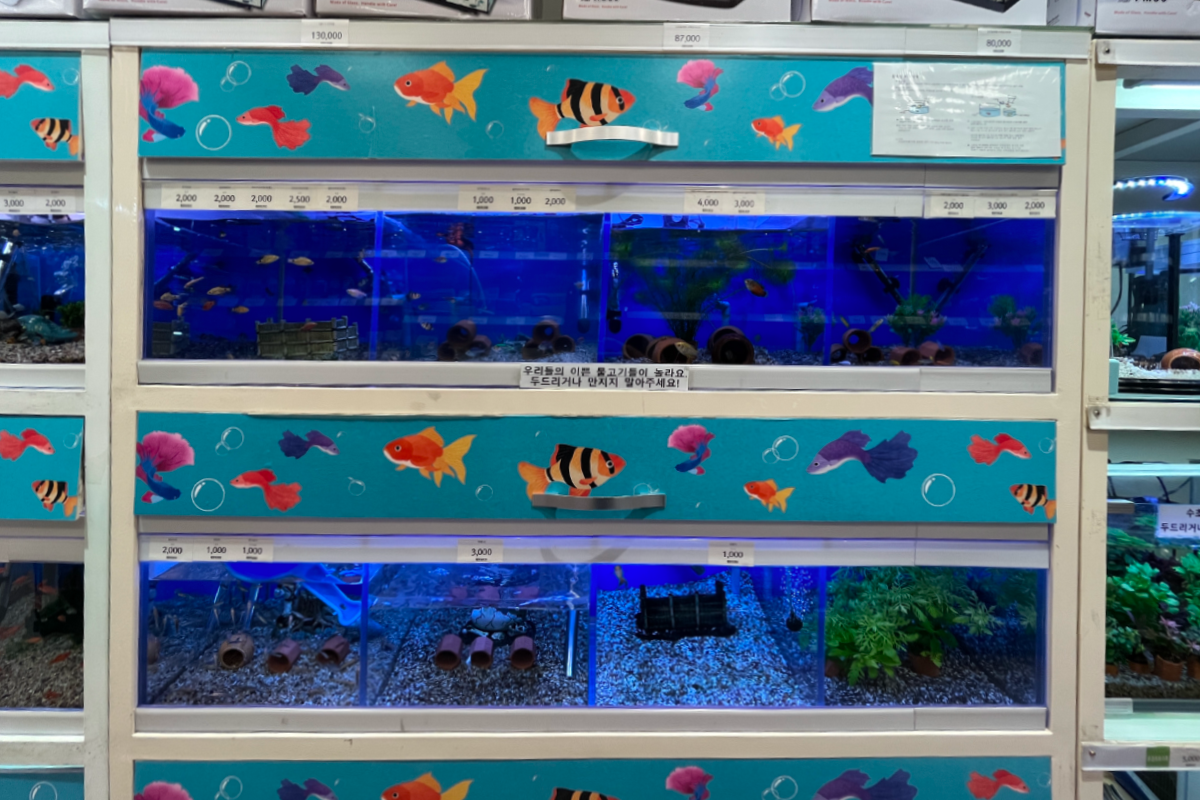 There's even a little aquarium section! You can tell that the Dongdaemun Emart is an exceptionally large store, because you don't typically see pet fish being sold at Emart.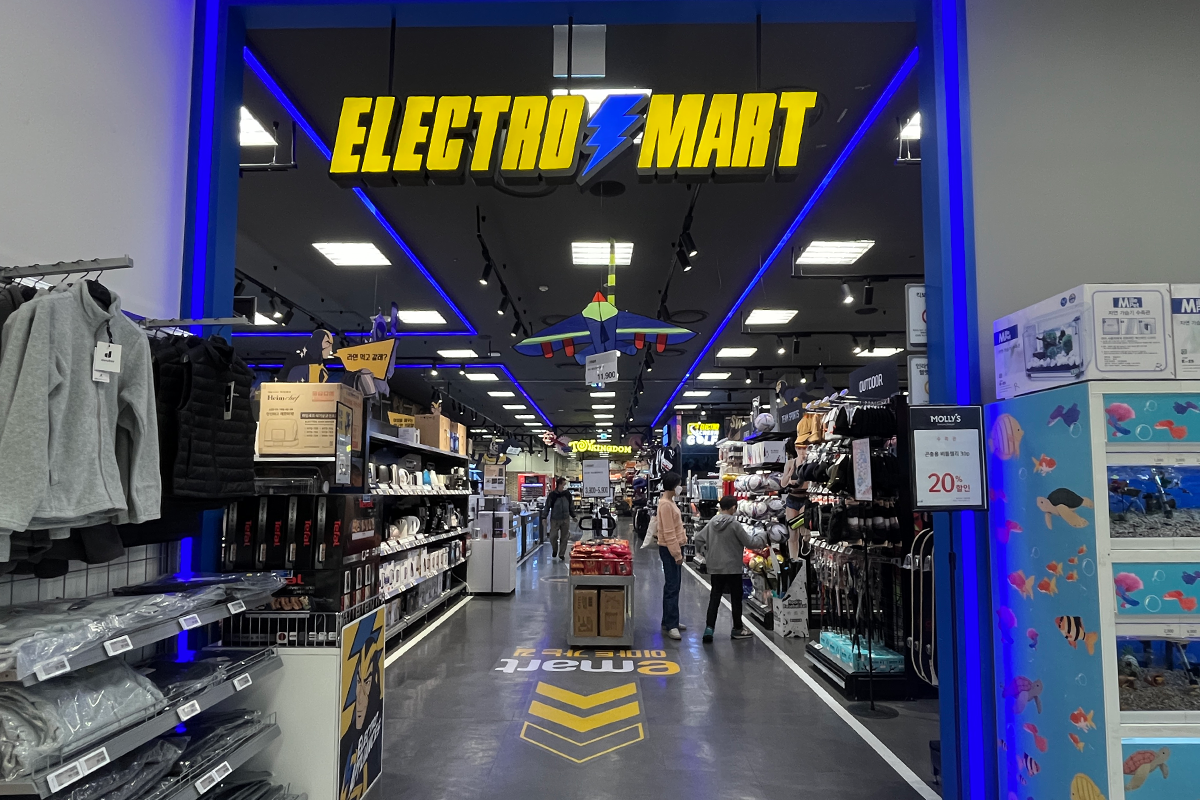 There is also a subsection of Emart called Electro Mart that sells, you guessed it, electronic appliances such as smartphones, computers, gaming products, etc. If you're going to buy electronics here in Korea, remember that Korea might have a different voltage and outlet shape from your home country! We recommend that you stick to products that are charged by USB.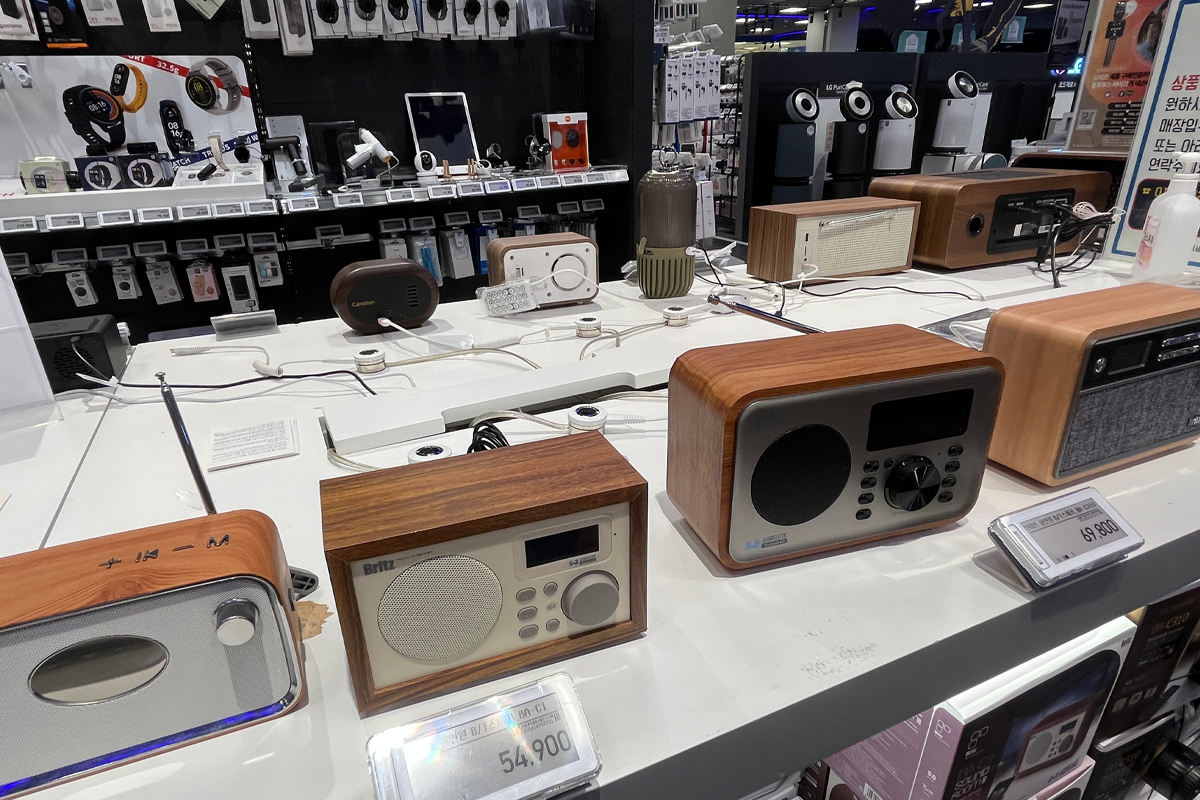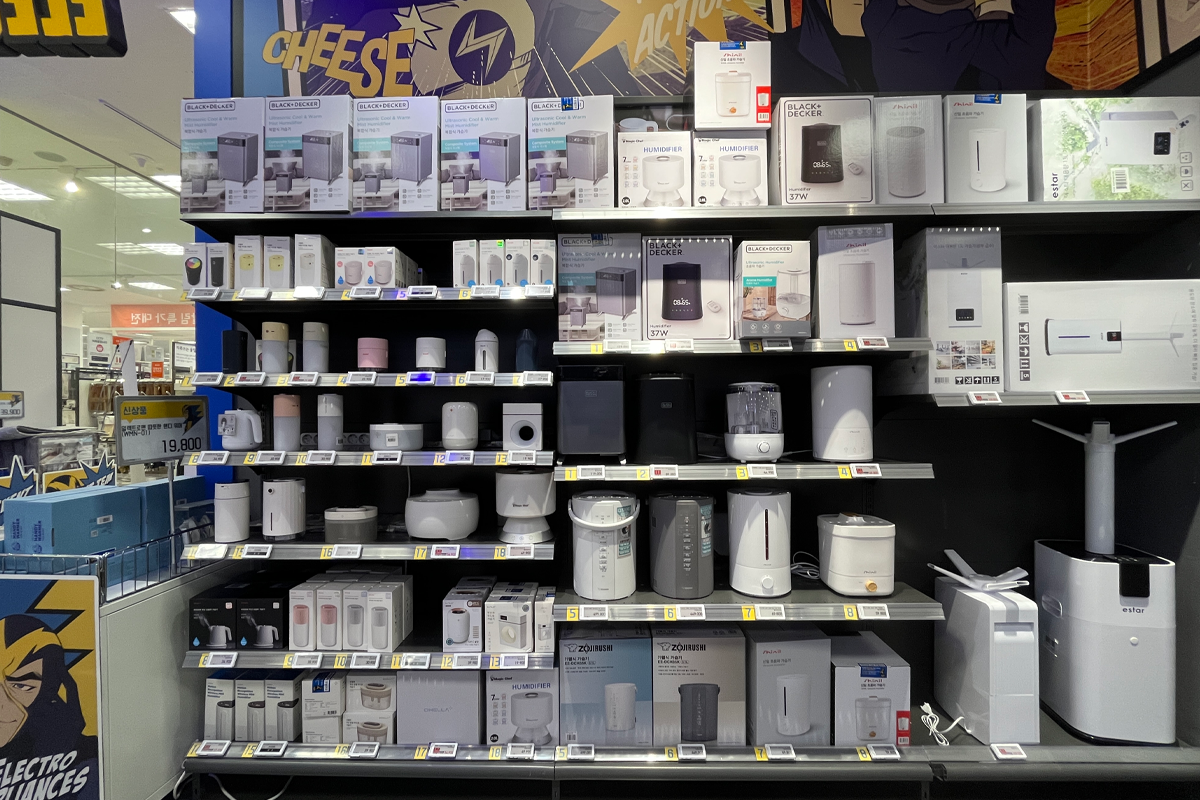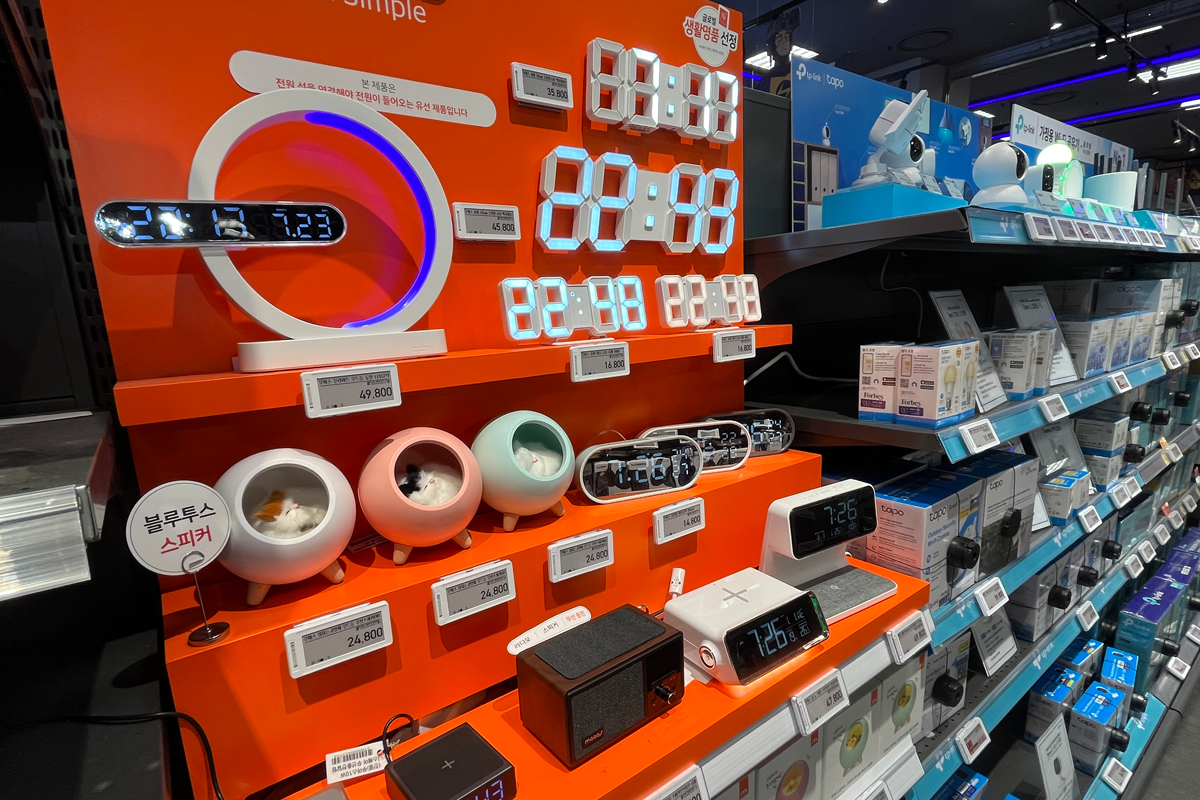 You can also get some fashionable, modern electrical products that can also function as interior design items!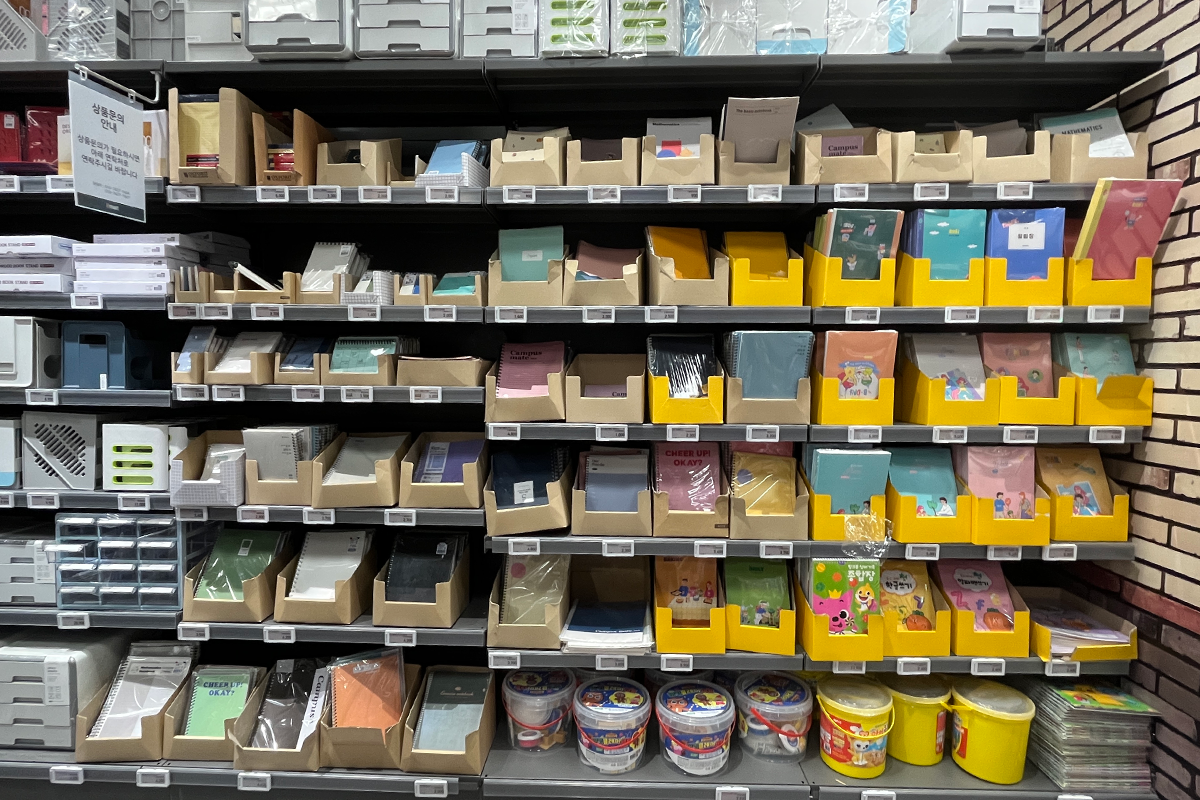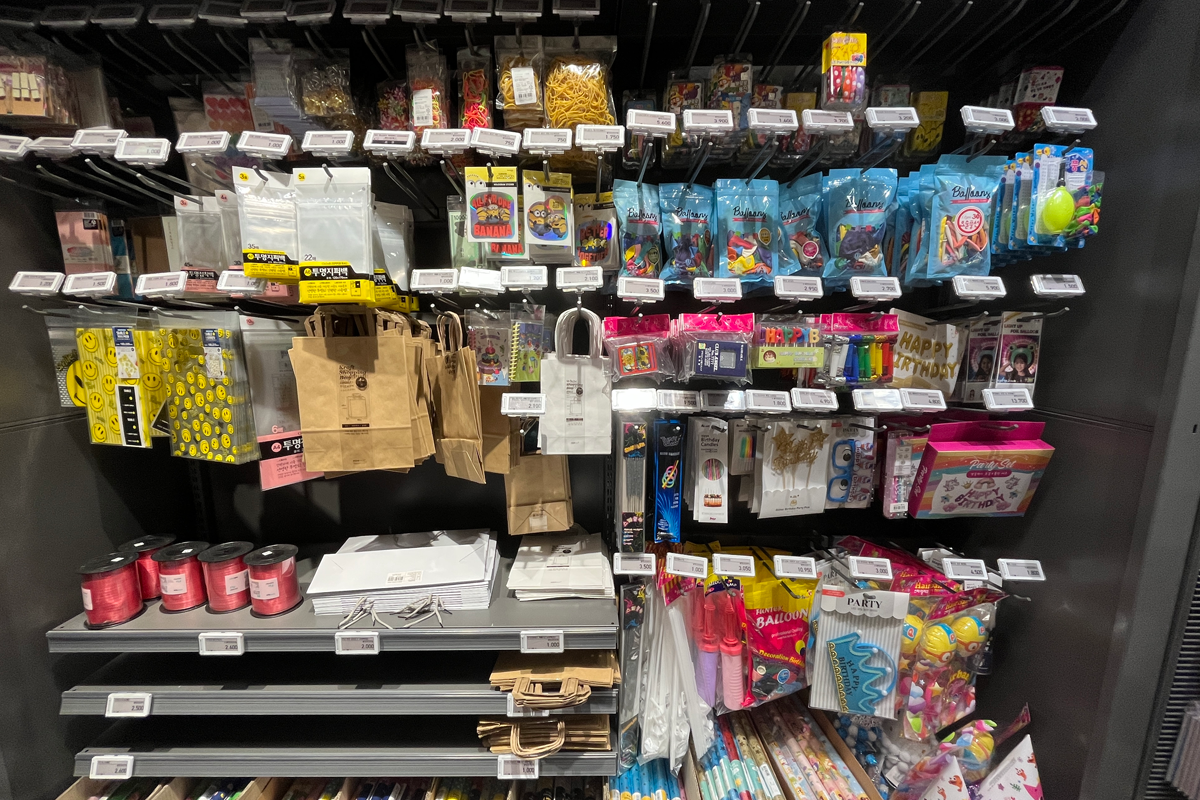 You can get all kinds of products at Electro Mart; travel necessities, games, toys, etc.!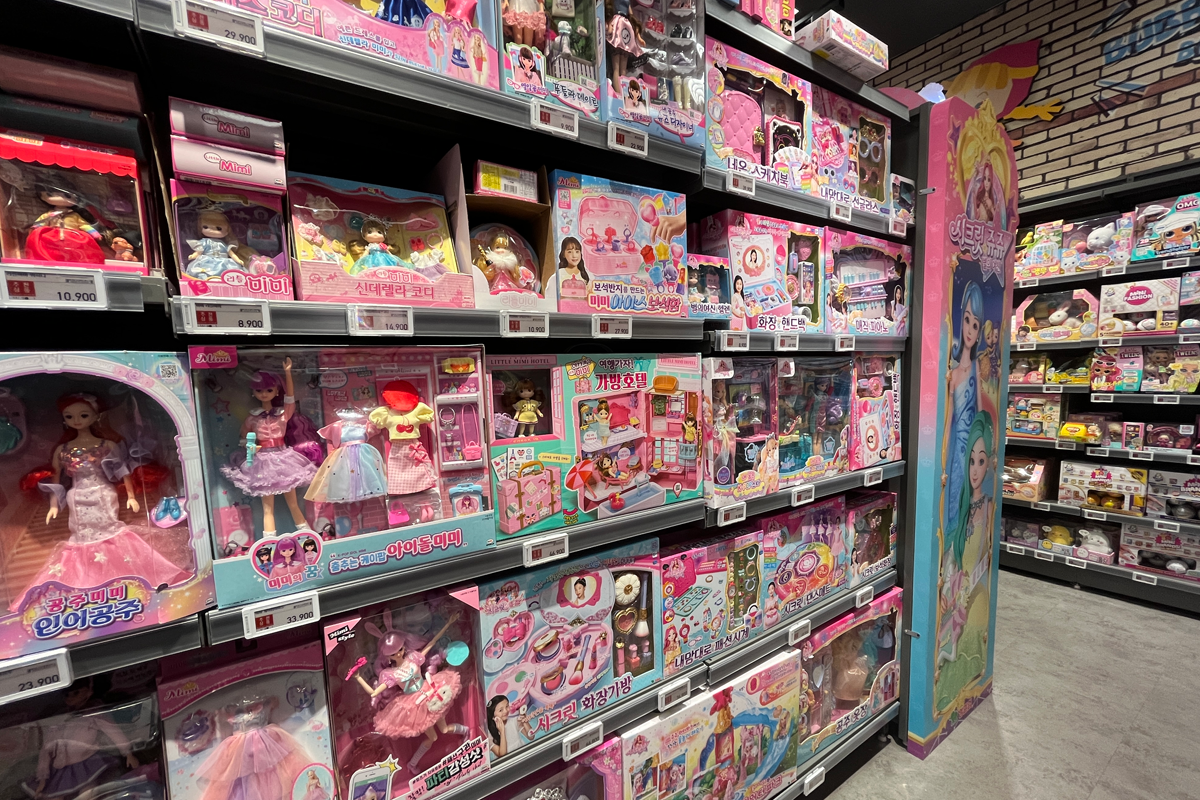 There's even a section filled with toys and games for children!
---
B1 Self Pick-up Service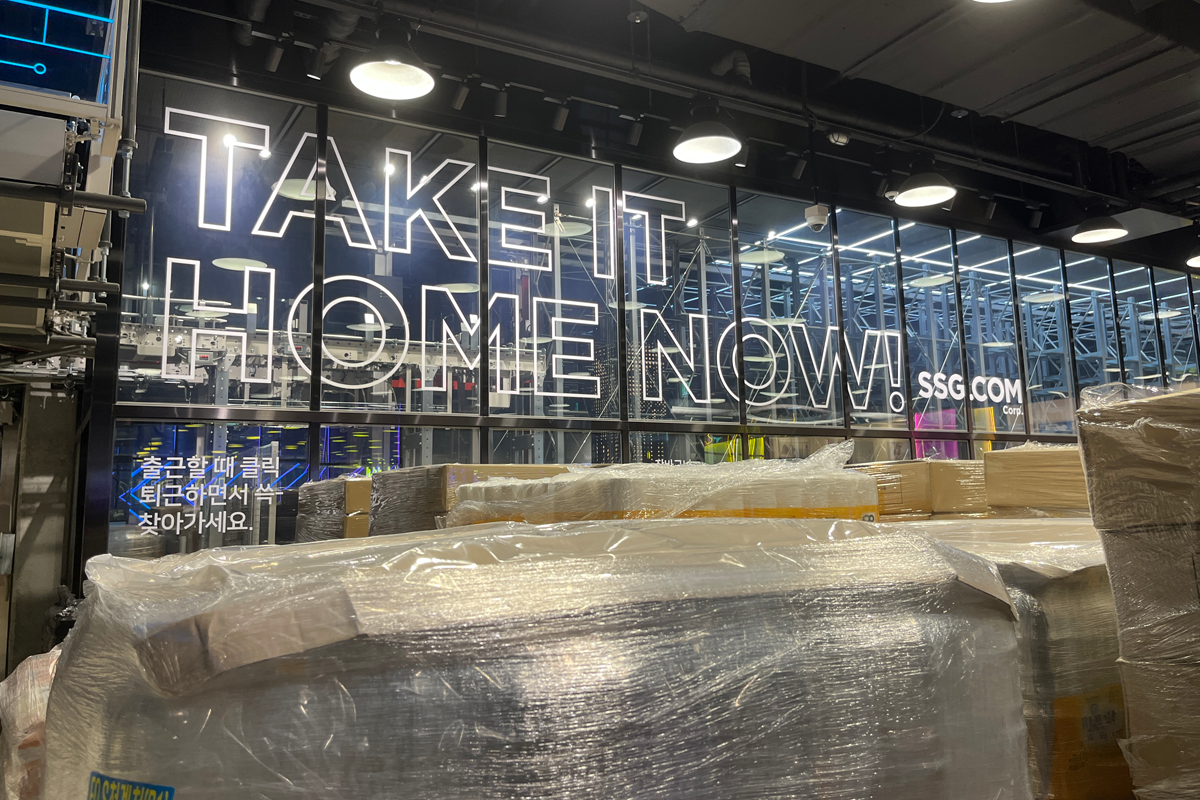 There's an area called 'PIXEL' on the first basement floor where you can feel like you're shopping in the future. At PIXEL, you can buy snacks, cup ramen, disposable products, and daily necessities in a box. It's a warehouse-type area, like Costco!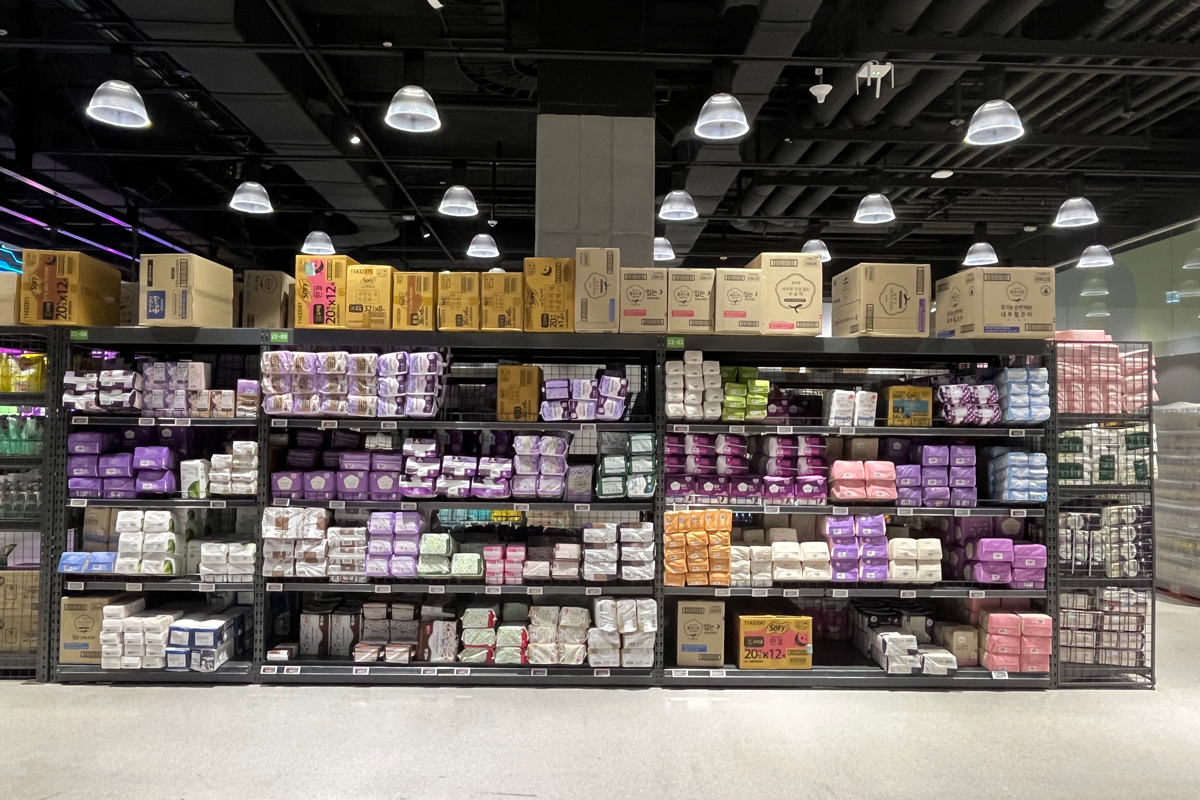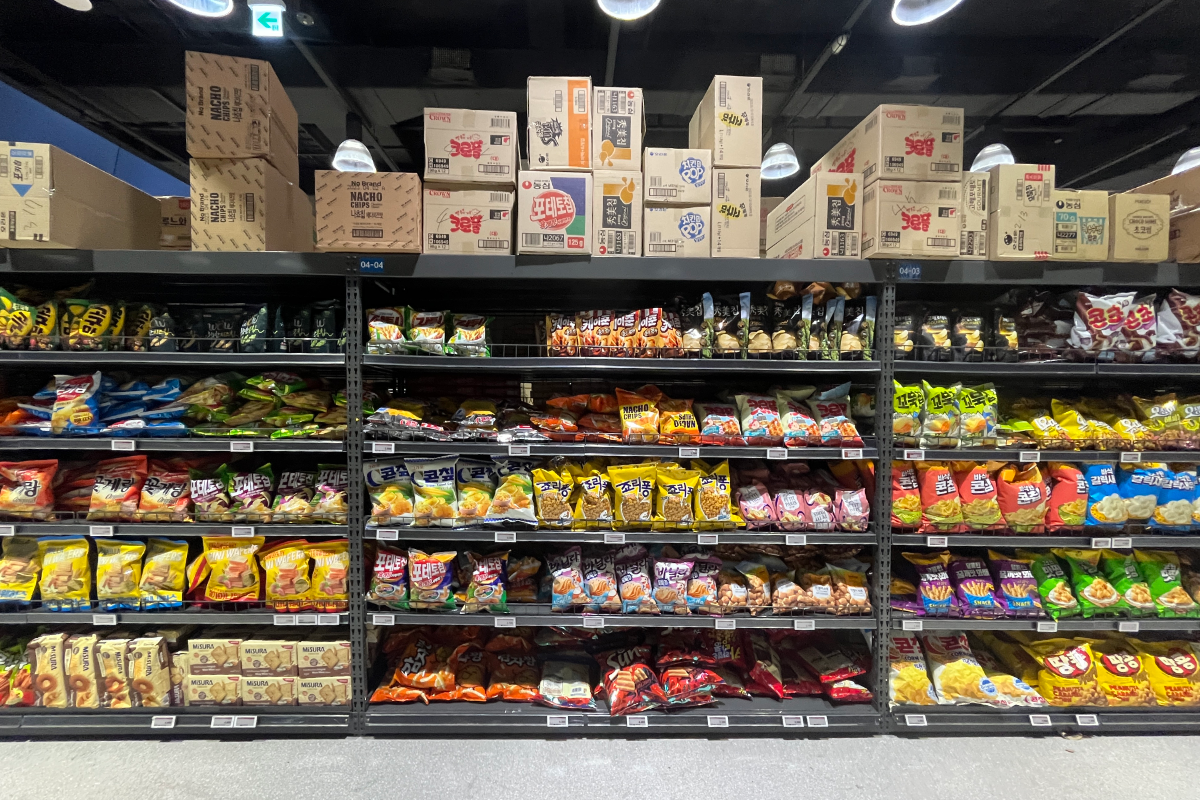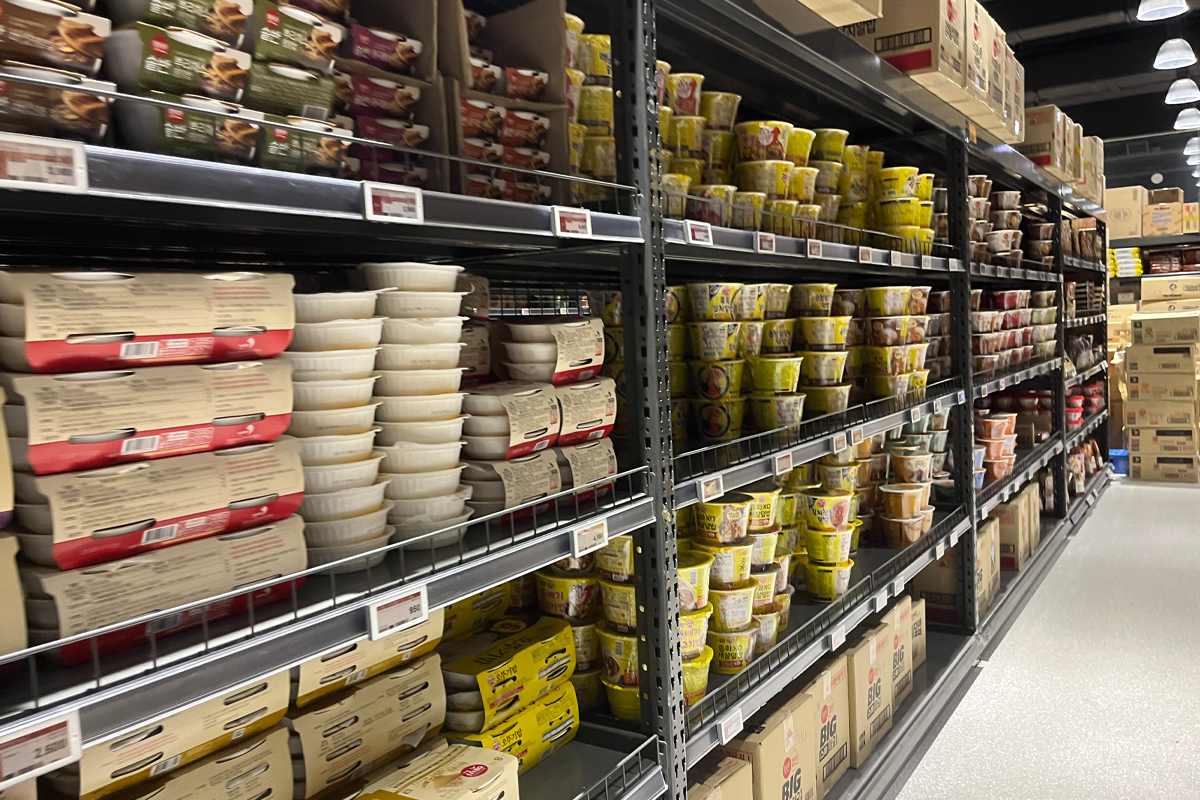 What makes B1 special is that you can make a reservation for pick-up on the Emart website beforehand! If you live near Emart and don't want to wait for delivery or pay for shipping, this is the perfect service for you! (Currently only available to residents of Korea).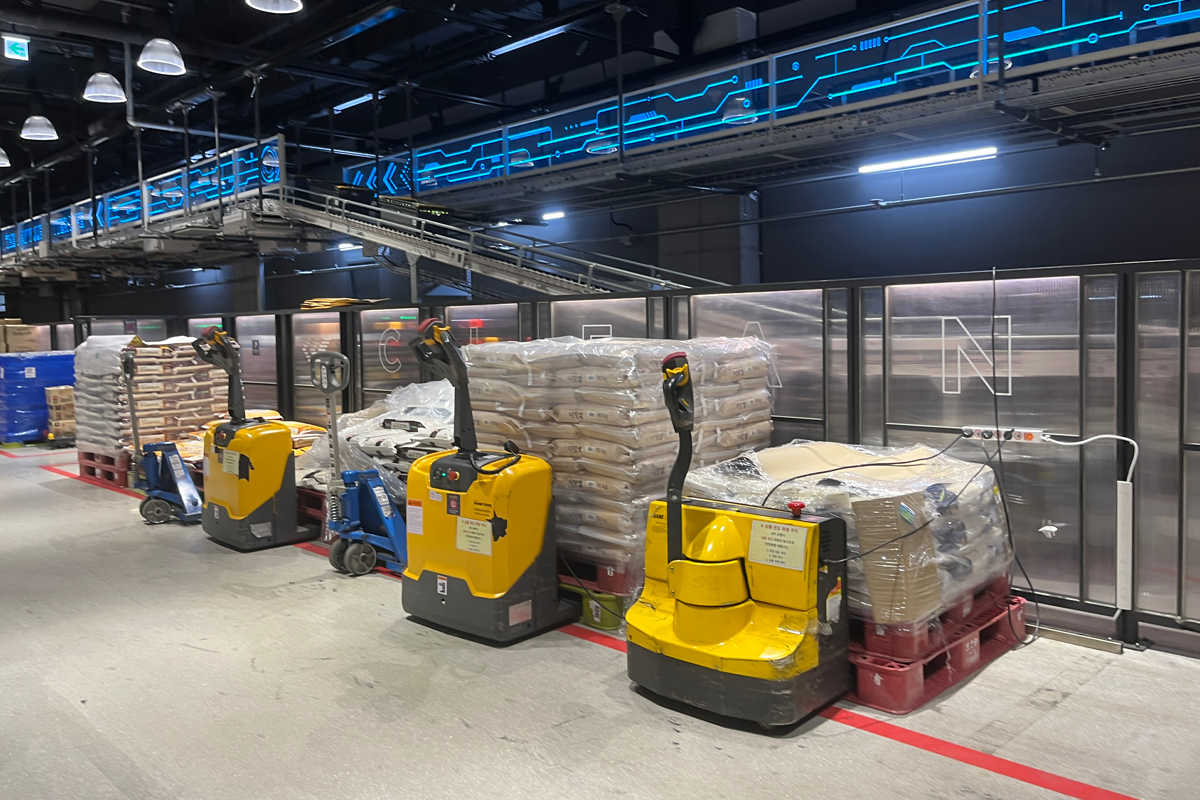 After ordering on the website, select the Emart Cheonggyecheon branch and scan the QR code at the entrance of the store. The product will automatically be delivered by the machine you see in the picture! You can also make purchases here directly without making a reservation in advance.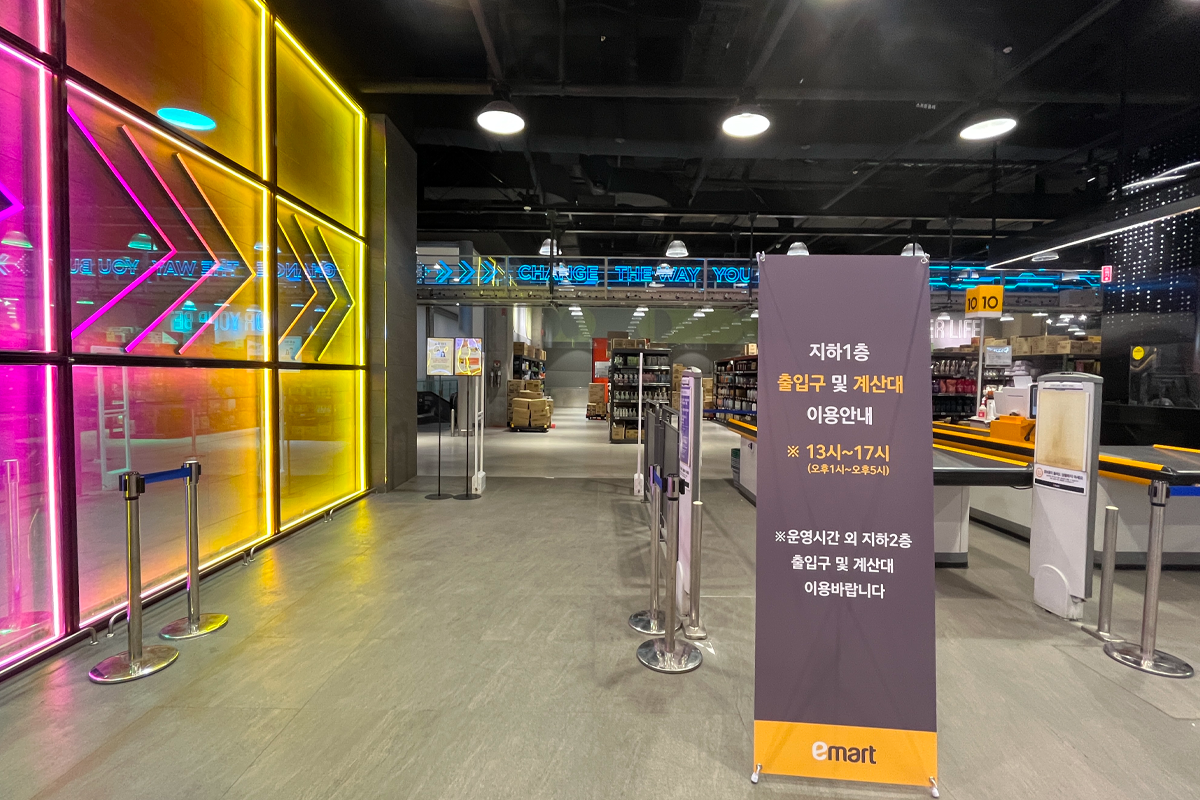 ---
How to Get There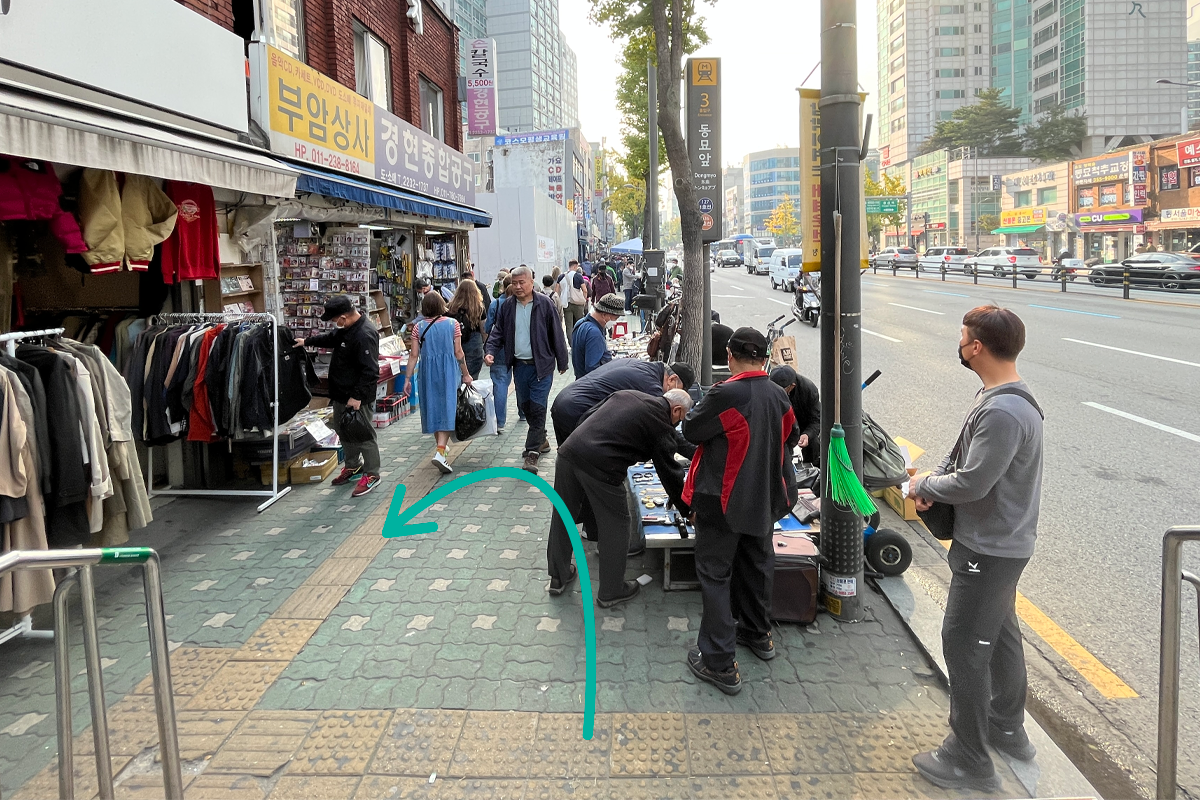 Leave Dongmyo Station from Exit 3 and make a U-turn immediately.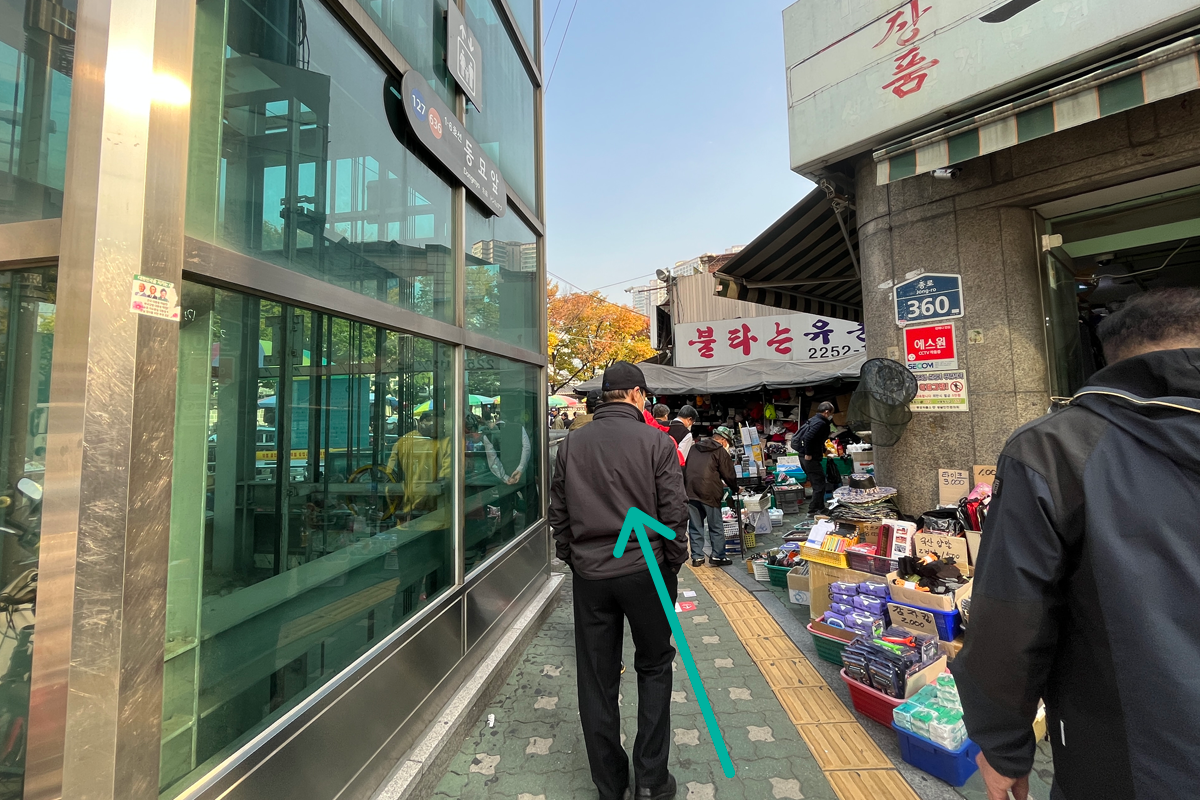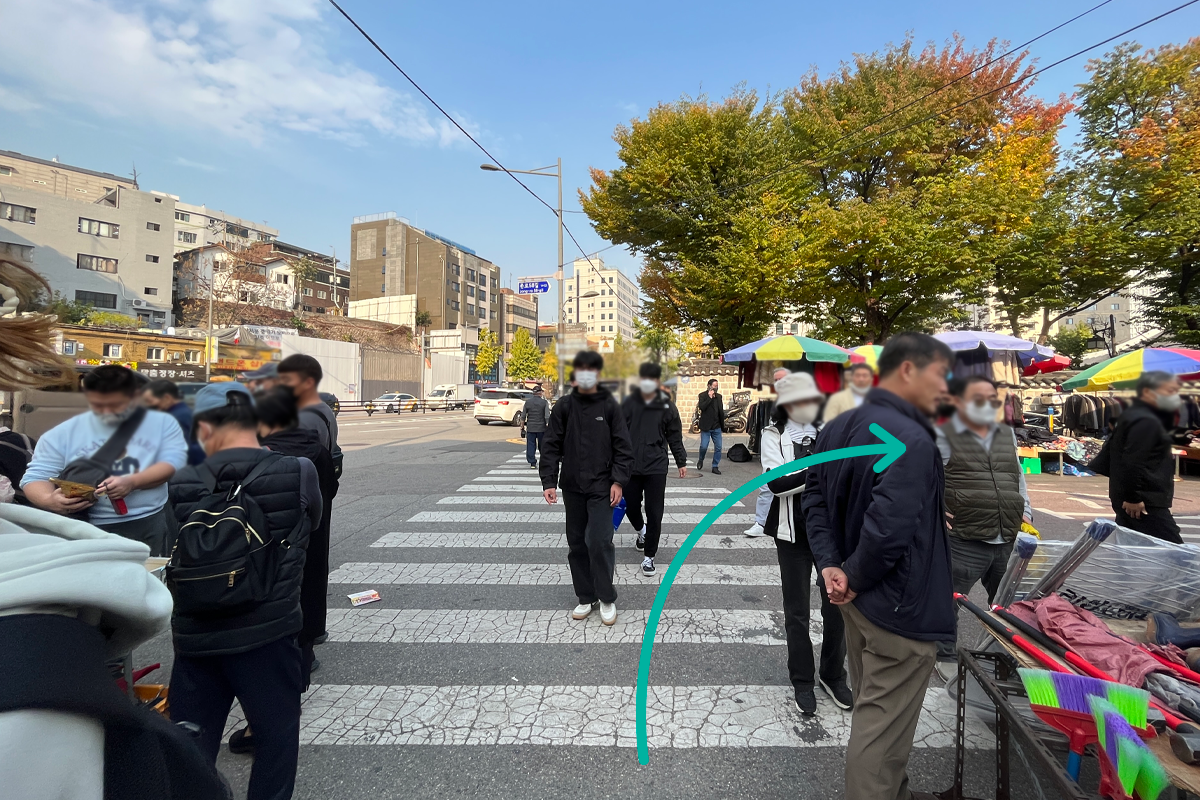 Go straight and cross the road, then turn right into Dongmyo Market.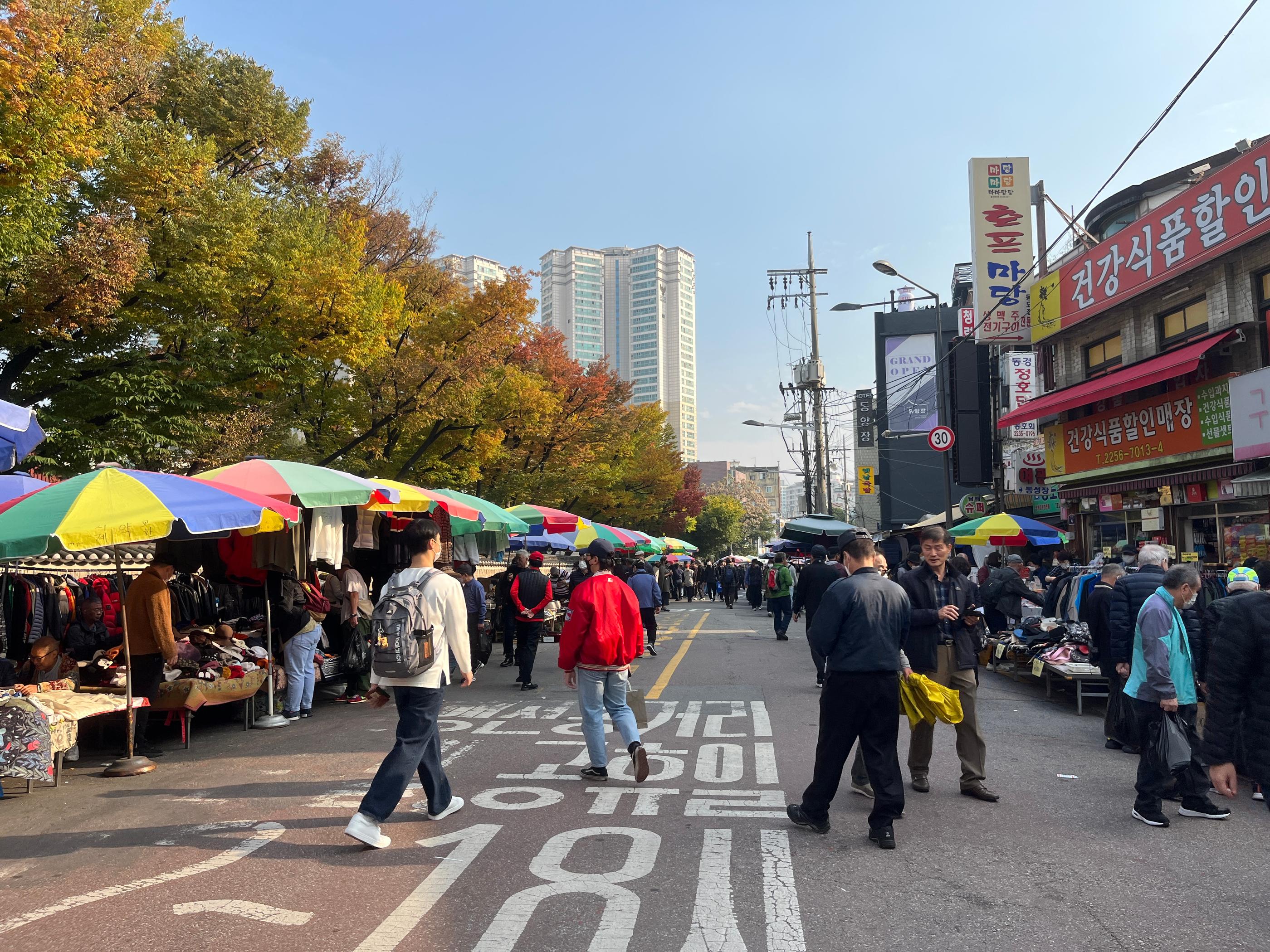 Go straight.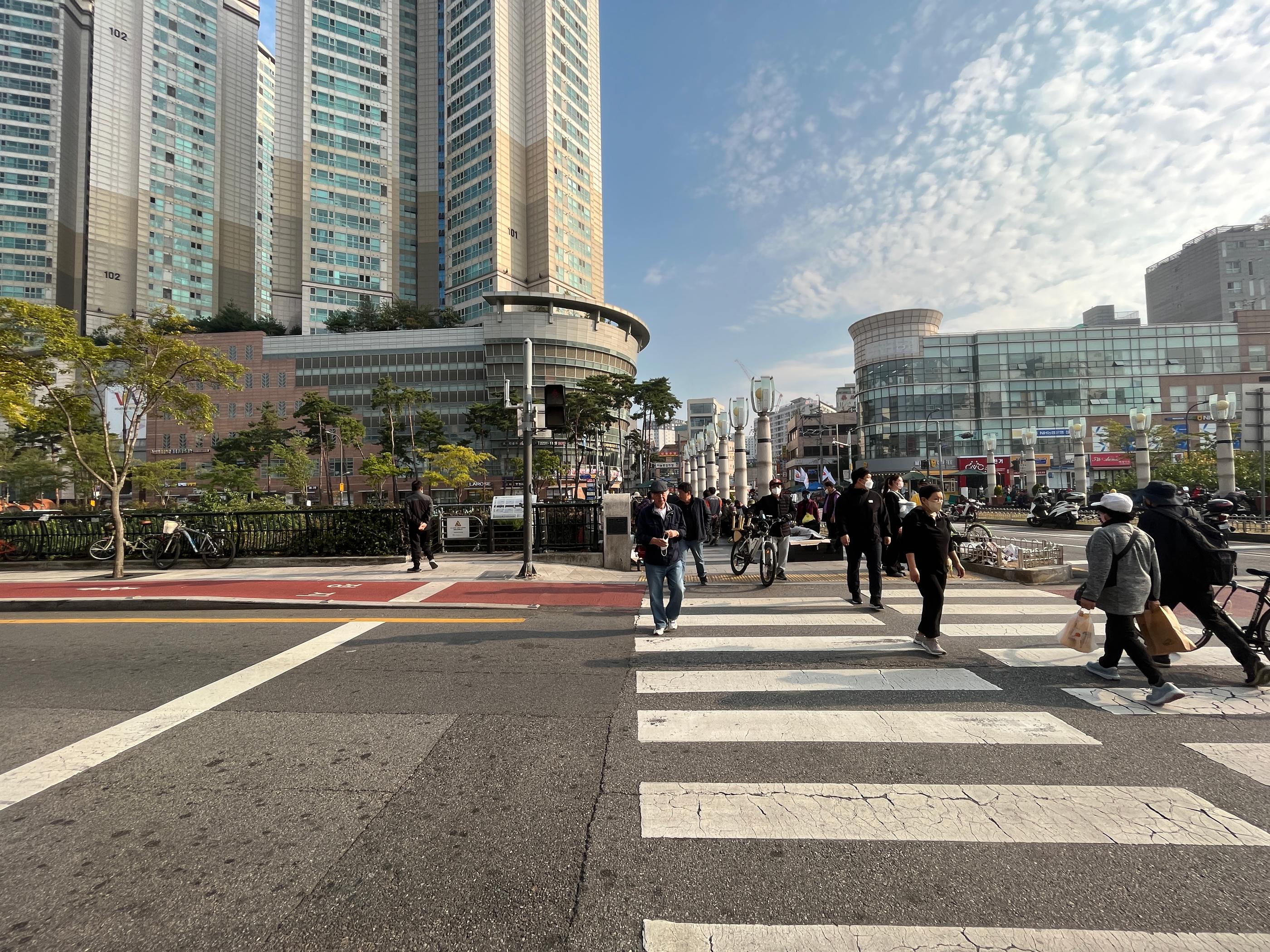 Cross the road again and go over the bridge crossing the Cheonggyecheon Stream.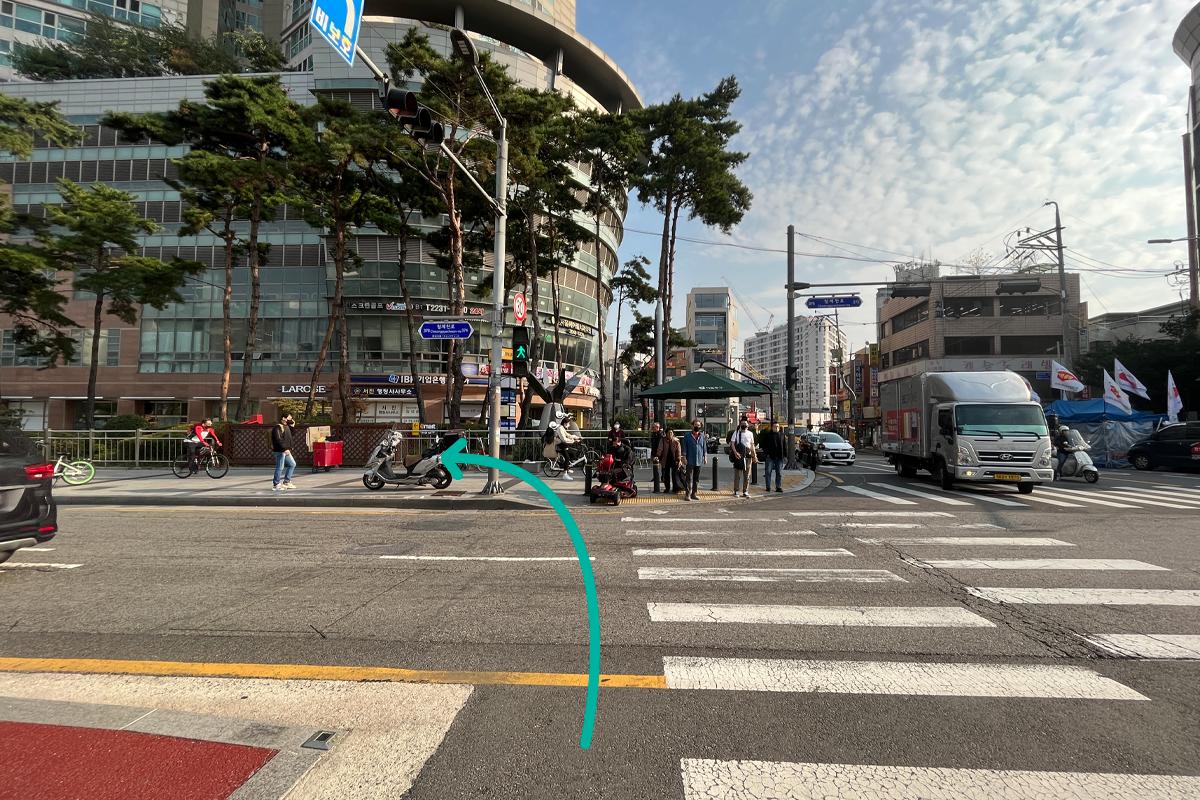 Make a left, then continue straight.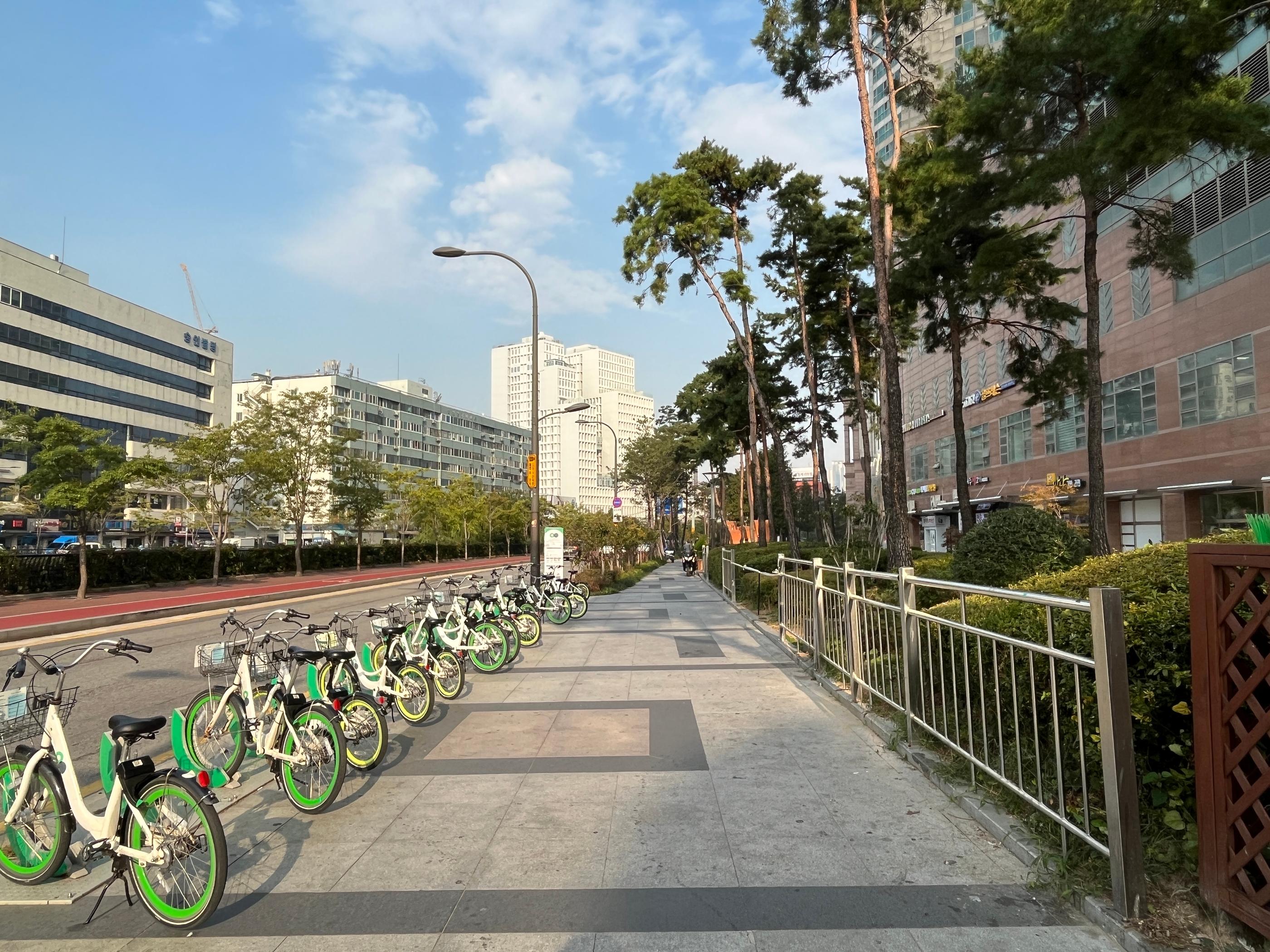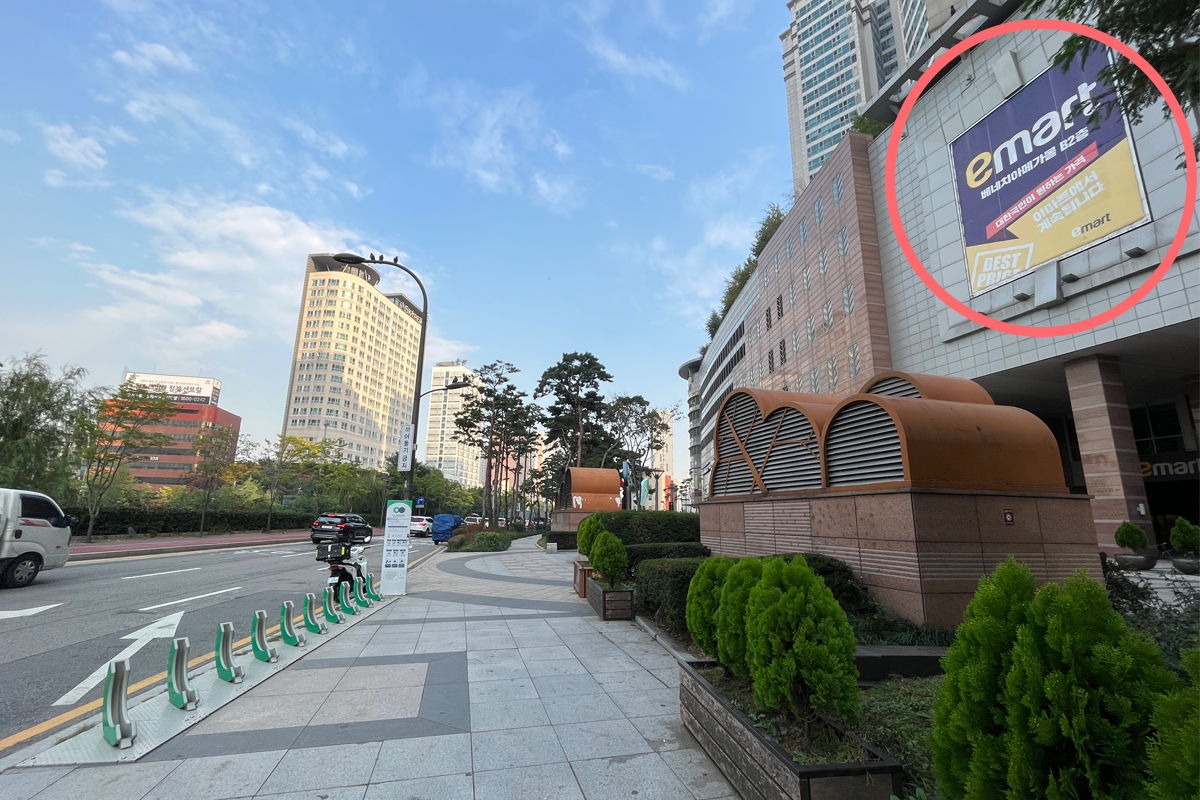 You should see the Emart sign on your right!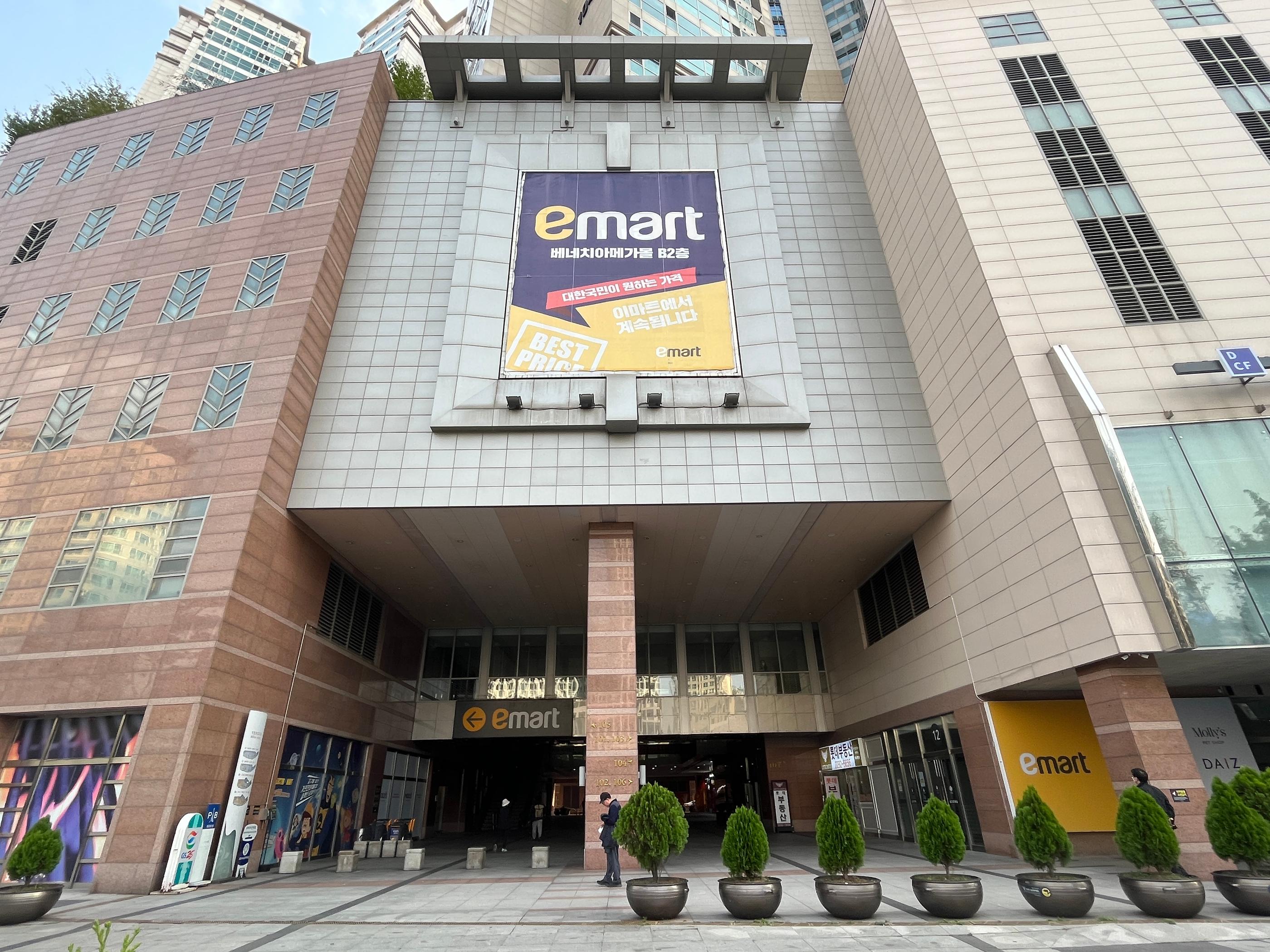 ---
That was our review of the Dongdaemun Emart Cheonggyecheon Branch. What did you think? You can find almost everything at this massive supermarket, so be sure to visit here! If you have any questions or concerns, please leave a comment below or send us an email at support@creatrip.com! You can follow us on Instagram, TikTok, Twitter, and Facebook to stay updated on all things Korea!
---