Hyehwa Daehangno (University Street) Summary
Map of Hyehwa Daehangno! Summary of Tasty Restaurants, Shops, and Attractions!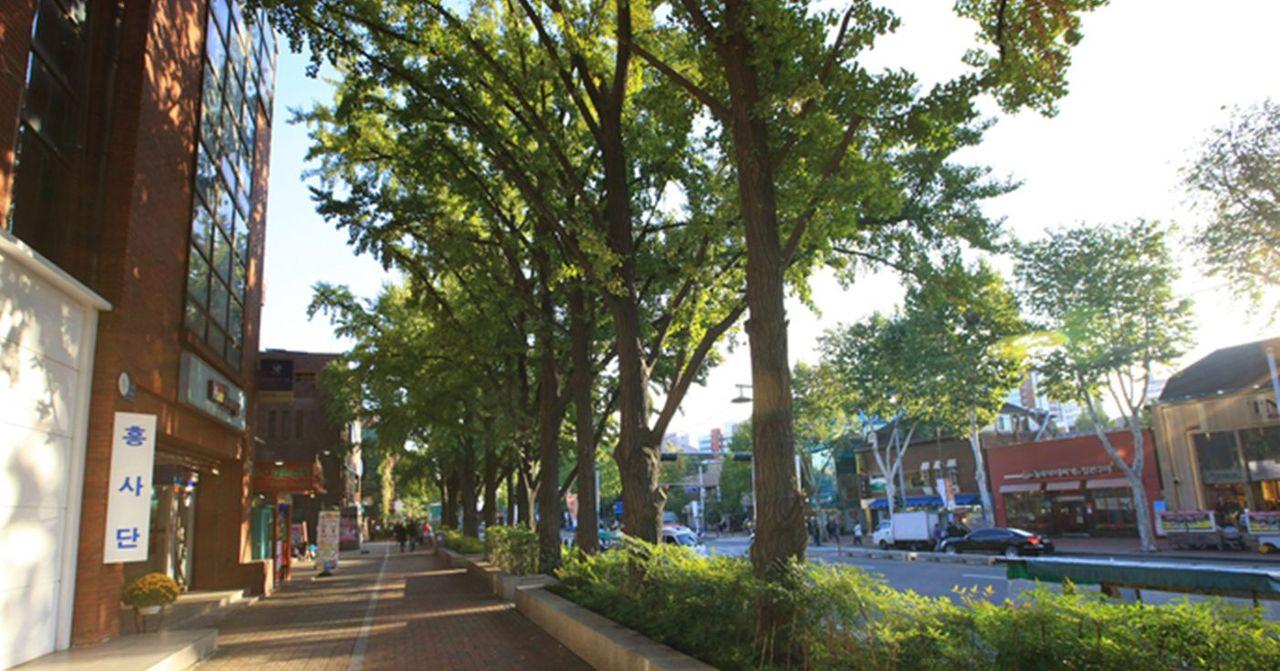 Hello, everyone! We are Creatrip, a group of Korean travel experts.
We proudly present you the latest, useful Korean travel information and tips every day.
Today, I will introduce Daehangno (University Street) located in Hyehwa, Seoul and the various attractions and restaurants around it. Hyehwa is close to Iwha Mural Village, Naksan Park, and Sungkyunkwan University. I hope everyone can come here and experience the lively energetic atmosphere of Seoul university students that is different from that of Hongik University or Ehwa.
Koreans often enjoy Hyehwa's Daehangno (University Street) more than that of Hongik University or Ehwa.
---
Hyehwa Daehangno (University Street) may seem like a place where there are not a lot of famous brands but it is actually a great place to look around and has a young vibrant atmosphere. This is because there is Sungkyunkwan University nearby as well as major transportation stops that lead to Jongno and Dongdaemun.
There is also the Ihwa Mural Village and the Naksan Park as shown in the map above that is close to Hyehwa station so keep these places in mind when visiting.
---
2019 Hyehwa Daehangno (University Street) Stores

Stores : RED EYE
5, Daemyeong-gil, Jongno-gu, Seoul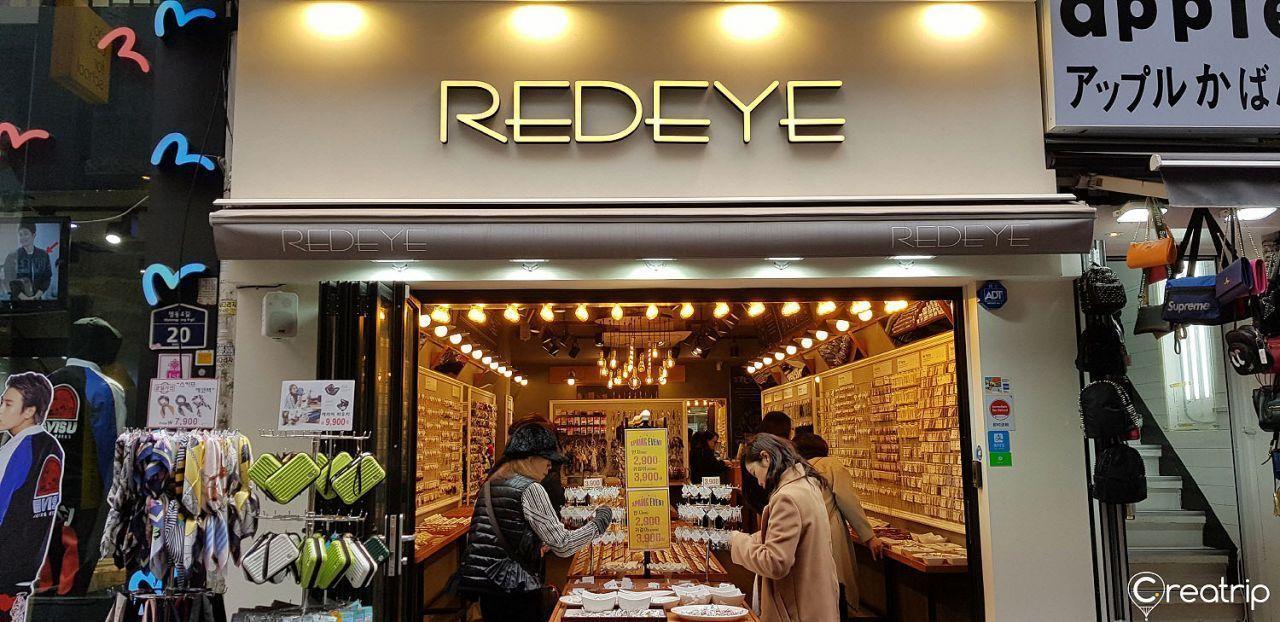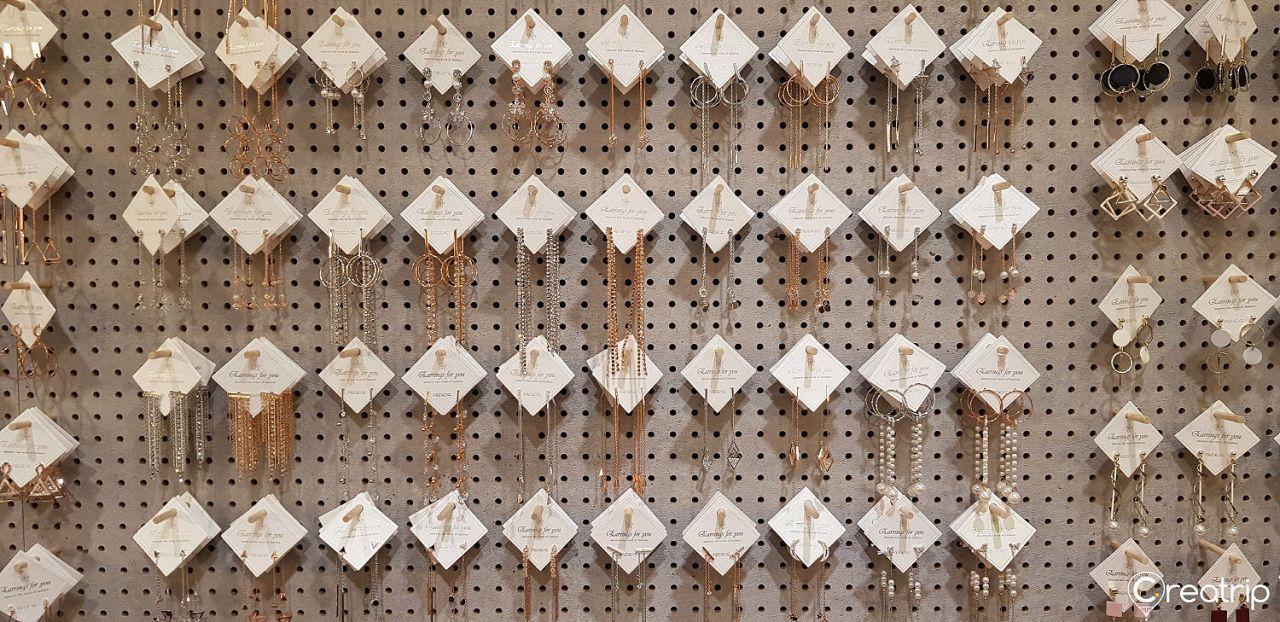 RED EYE is a popular accessory shop among female university students. There are a wide variety of accessories available here.
Stores : OLENS
12, Daemyeong-gil, Jongno-gu, Seoul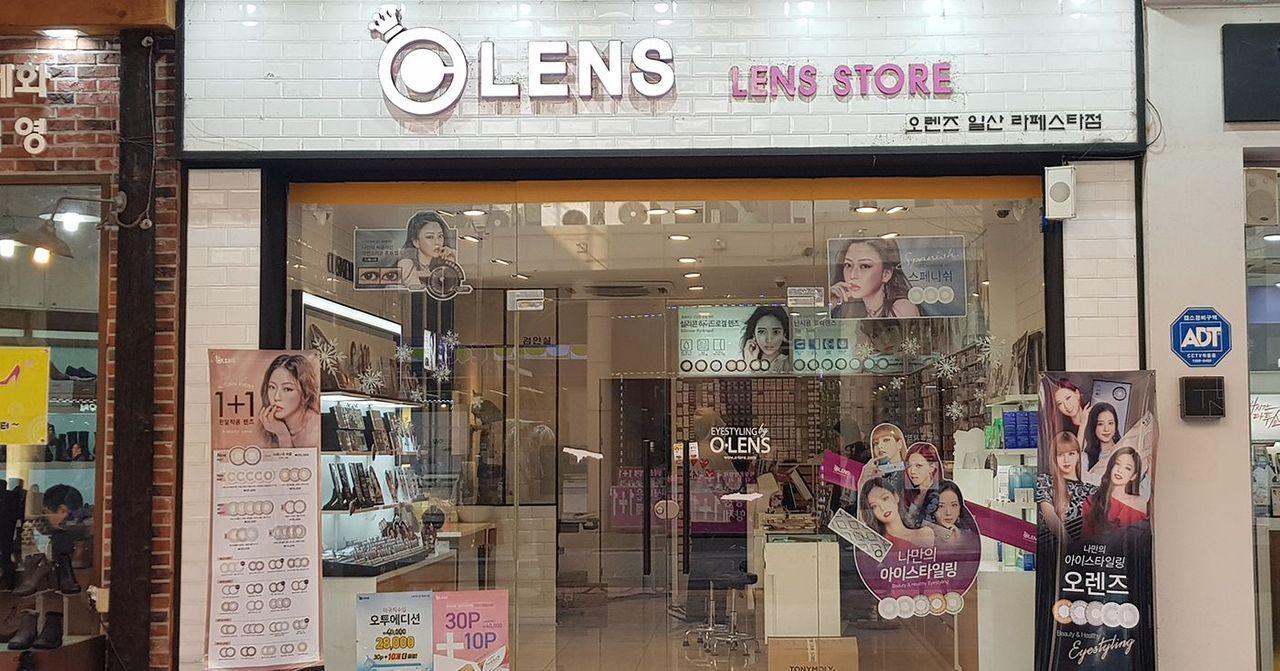 Because Taiwan prohibits the sale of contact lenses, many people come to Korea to replenish their stock. OLENS here is a contact lens store here at Hyehwa and their model is Blackpink.
Stores : Lens Me
29, Daemyeong-gil, Jongno-gu, Seoul
Just like OLENS, Lens Me is another brand of contact lenses in Korea. The two stores are located close to each other but are very different. Take a look at the two separate posts we have made on each store brand of contact lenses and make your comparisons and visit the store you like best!
Stores : LOHB's
46, Daemyeong-gil, Jongno-gu, Seoul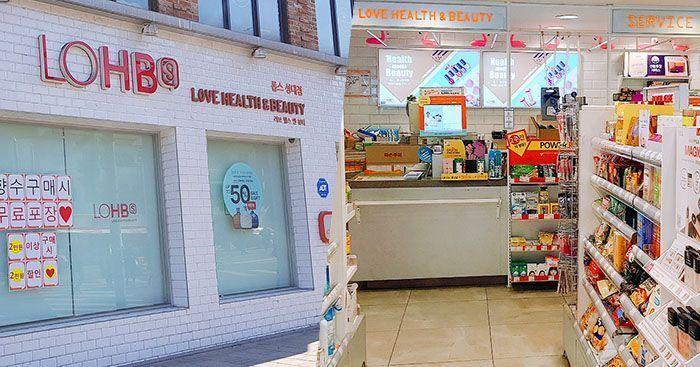 LOHB's is a beauty shop just like OliveYoung or LALAVLA where you can find beauty products from brands that you were unable to commonly find in the streets. Visit LOHB's if you need to buy more beauty products as the huge scale of this store in Hyehwa is surely to have what you need.
---
2019 Hyehwa Daehangno (University Street)




Iwha Mural Village (이화벽화마을)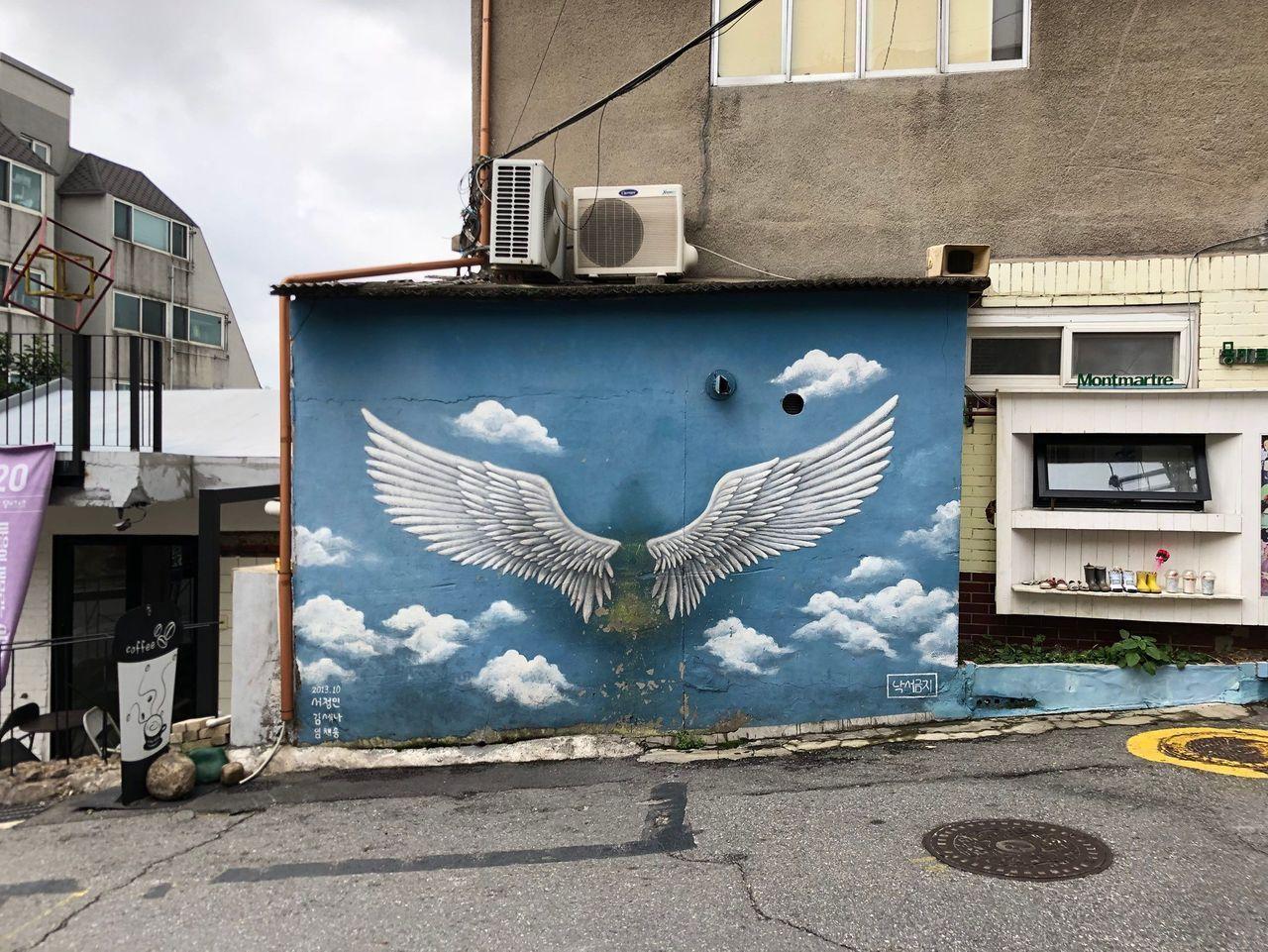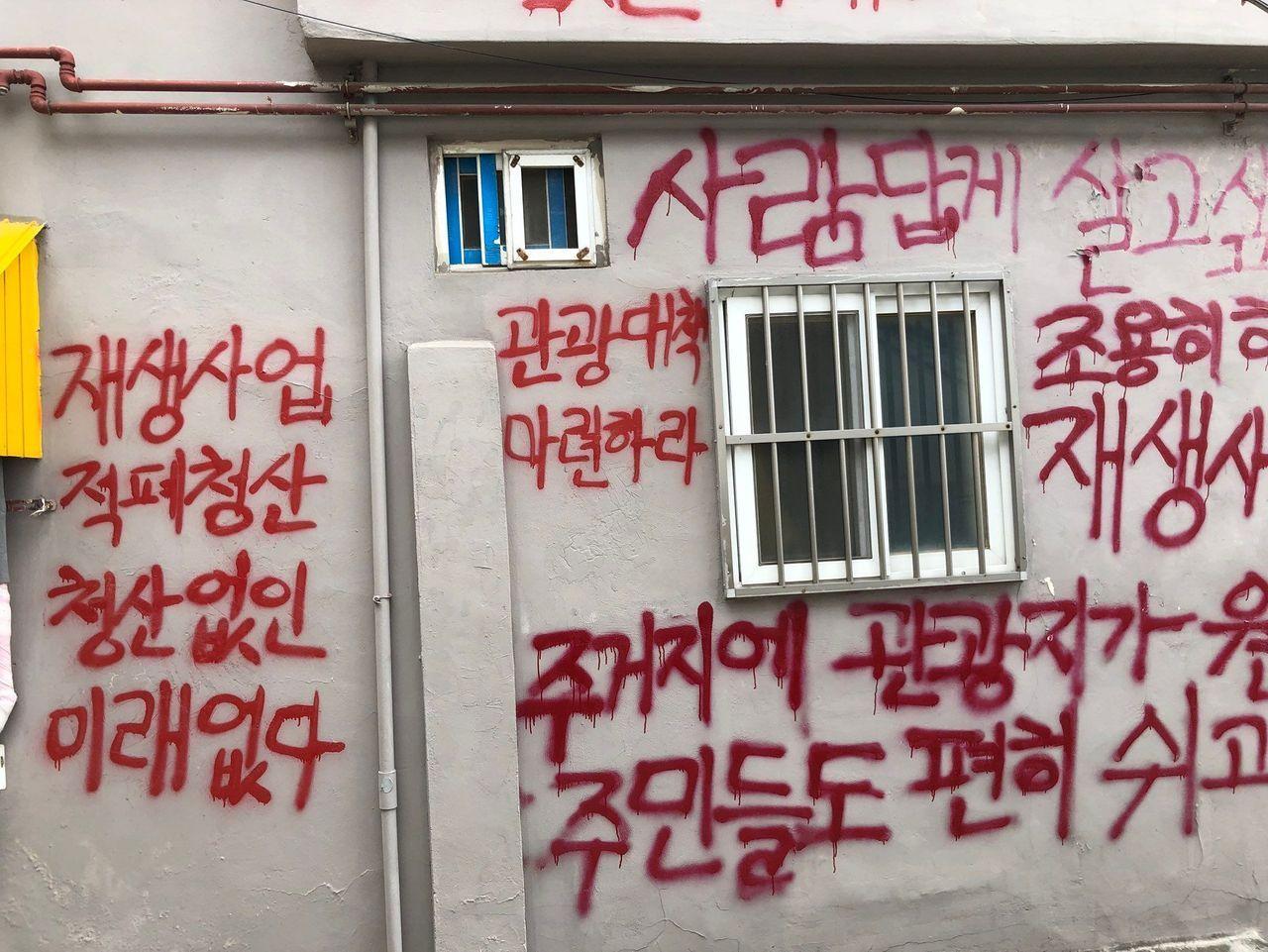 The Ihwa Mural Village which was once really popular is located in Seoul making transportation to and from very convenient. It is the location of various Korean drama films and was really popular a few years back.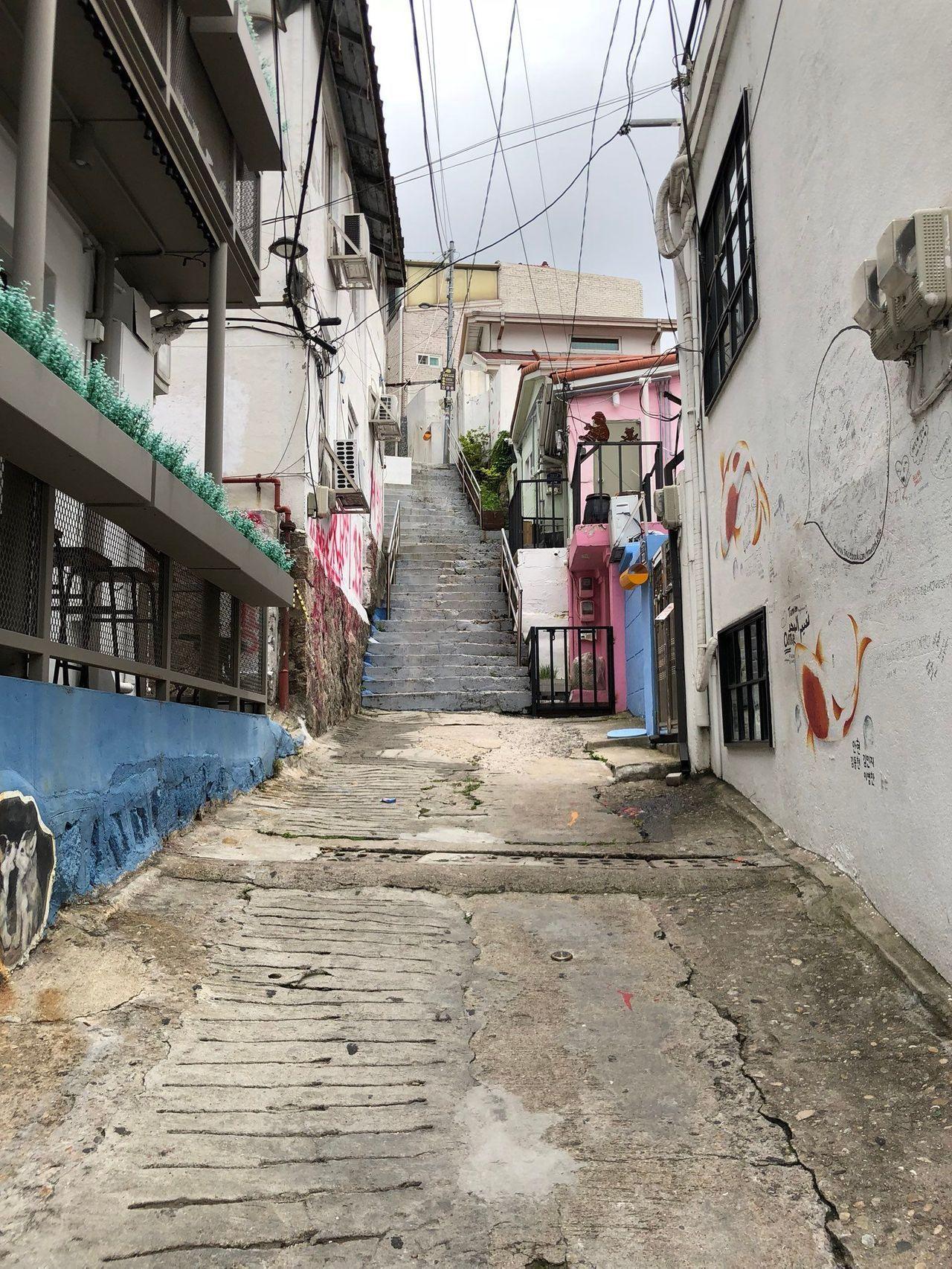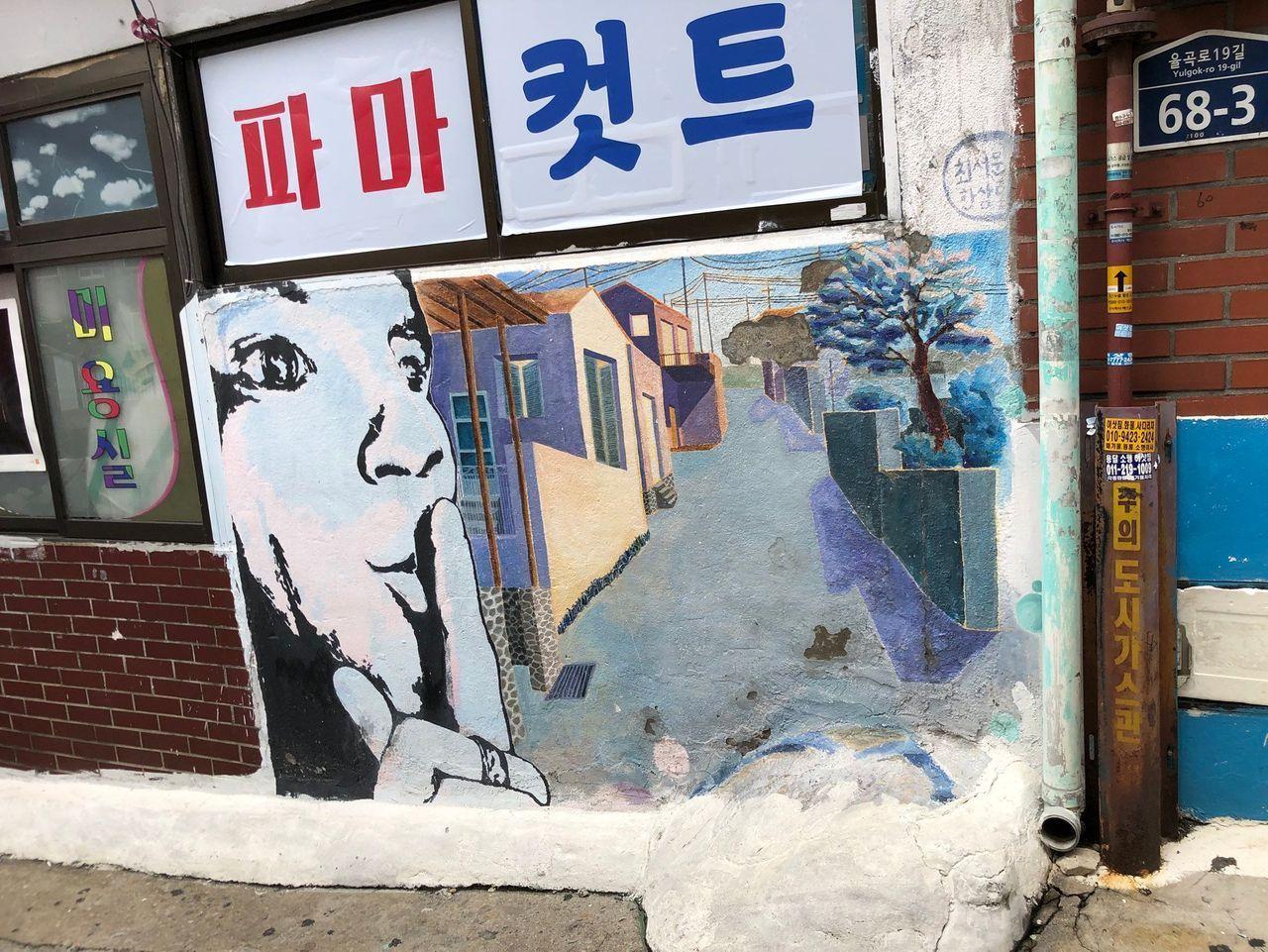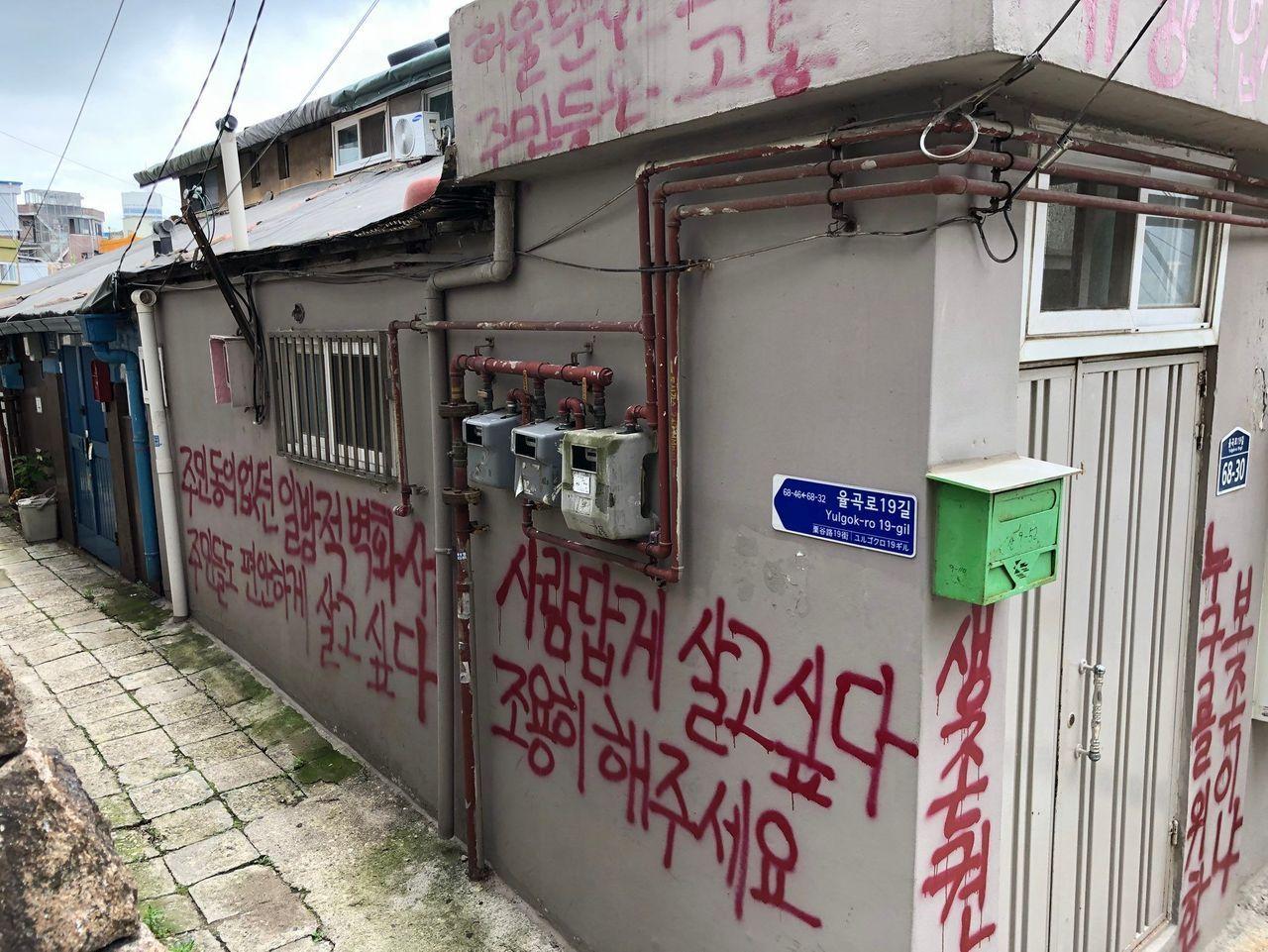 As a lot of tourists started to come visit this village regardless of day and night, the residents of the village started to take down popular murals and put up signs saying "I want to live quietly here".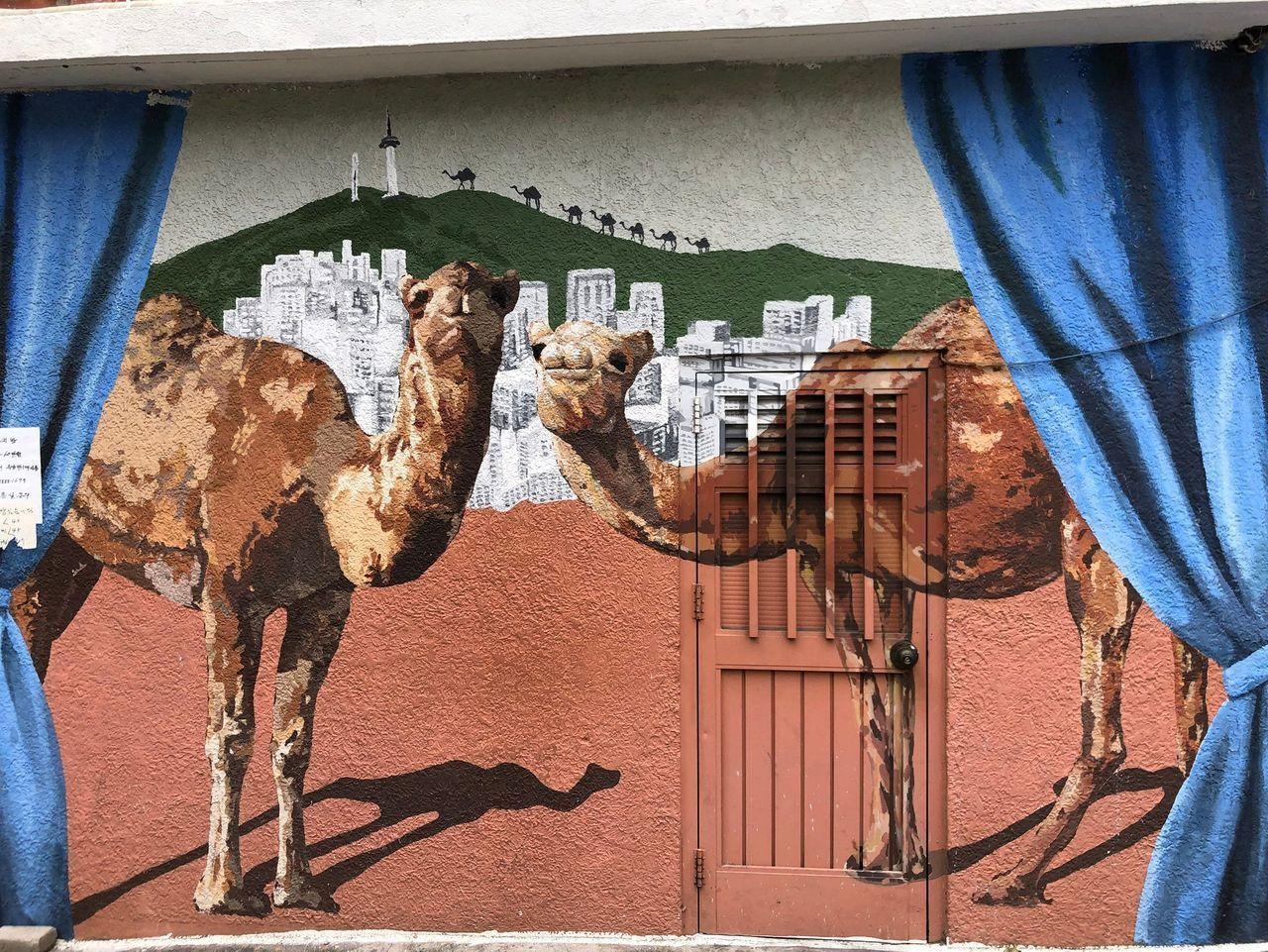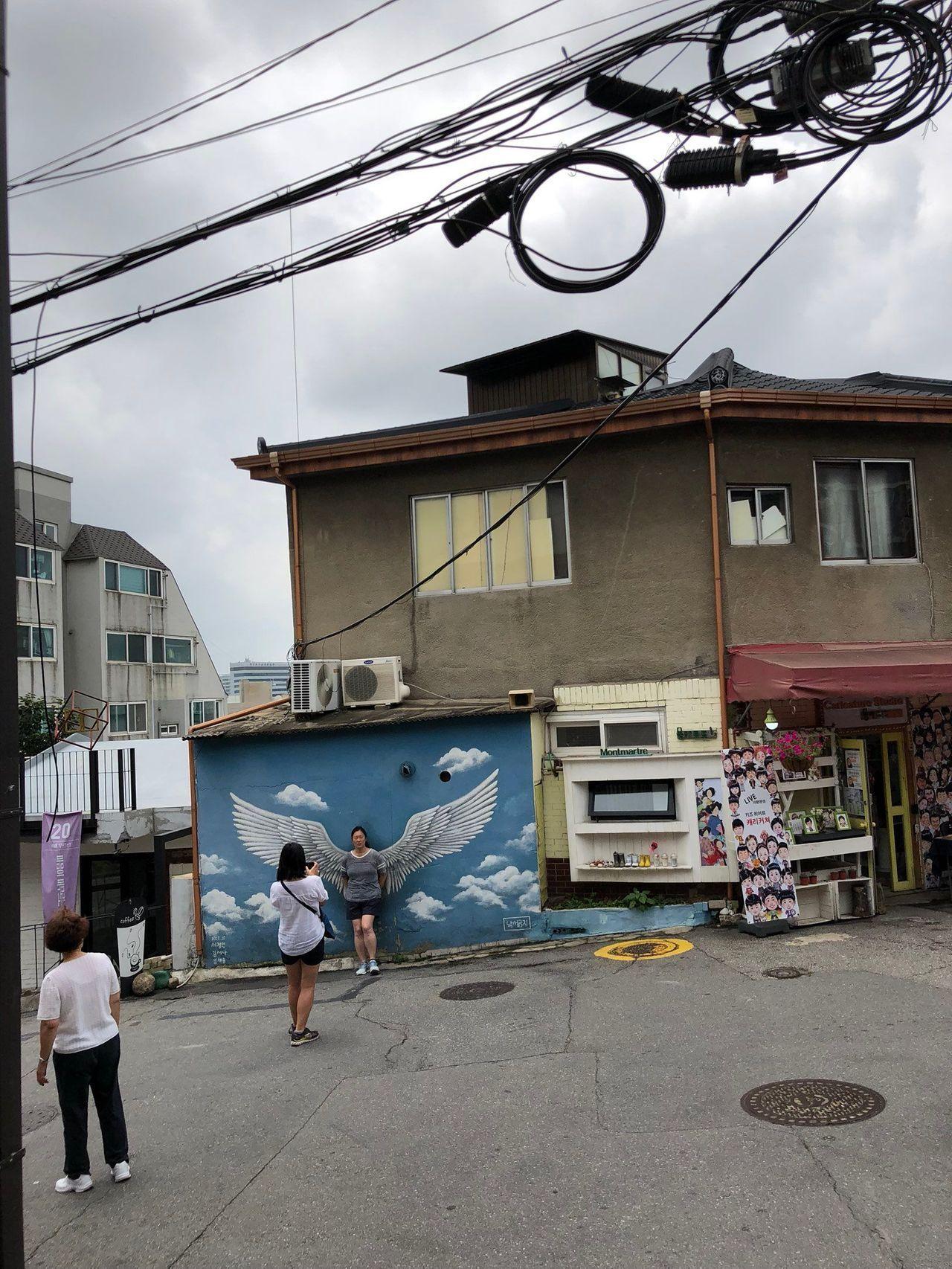 The Ihwa Mural Village because of this is pretty empty. I don't recommend you come here but if you do want to I recommend you go quietly and don't leave any trash behind.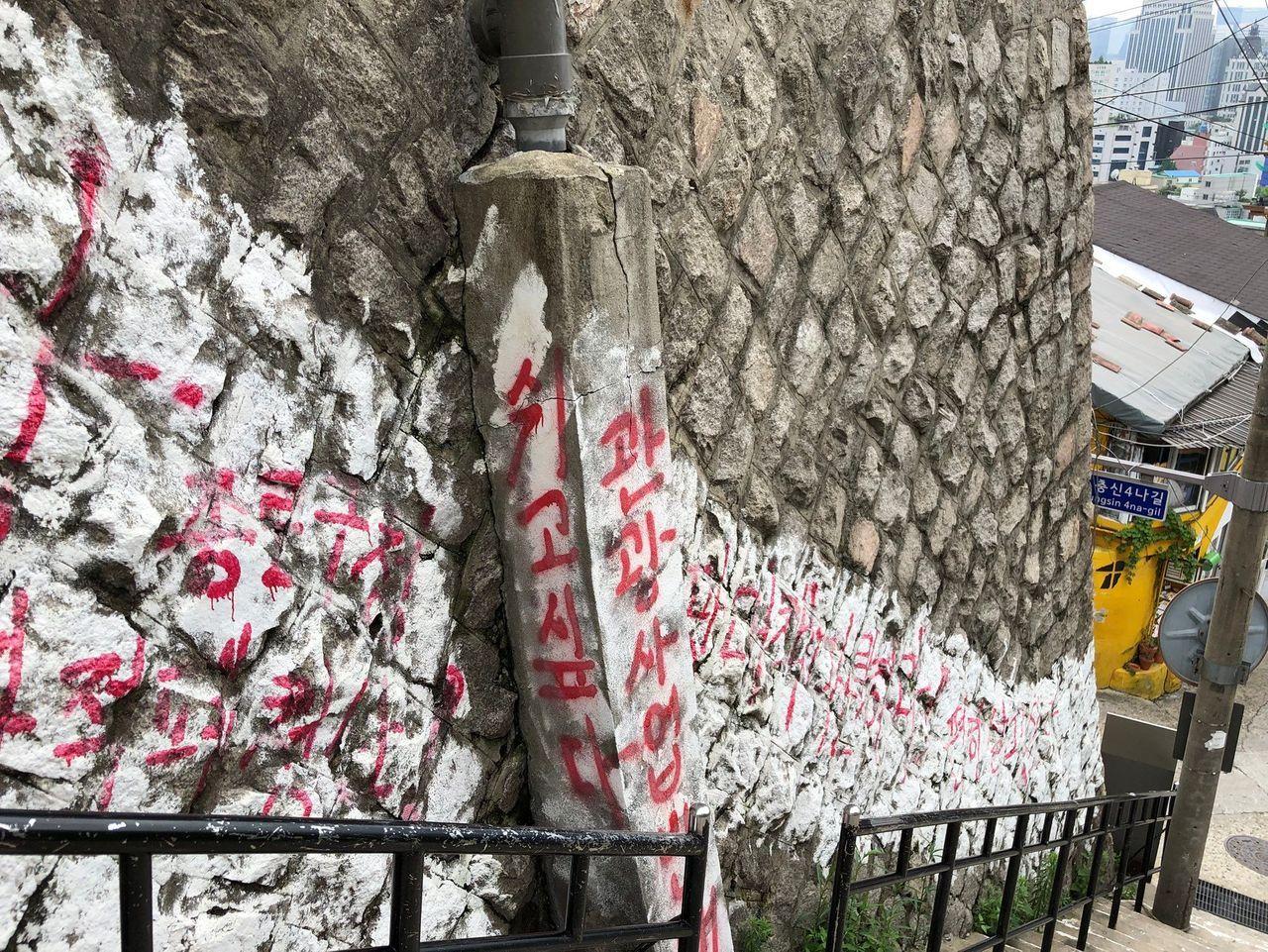 How to go to Ihwa Mural Village from Hyehwa? Go out of Exit 2 of Hyehwa Station and go straight and the turn left at the park and go up to reach the village. Make sure to be a guest with manners when you come here.
Naksan Park (낙산공원)
41, Naksan-gil, Jongno-gu, Seoul
If you continue to go up Ihwa Mural Village or go up the mountain from Exit 1 of Hyehwa station you will arrive at Naksan Park which is the place that most couples in Daehangno go to to enjoy a romantic date.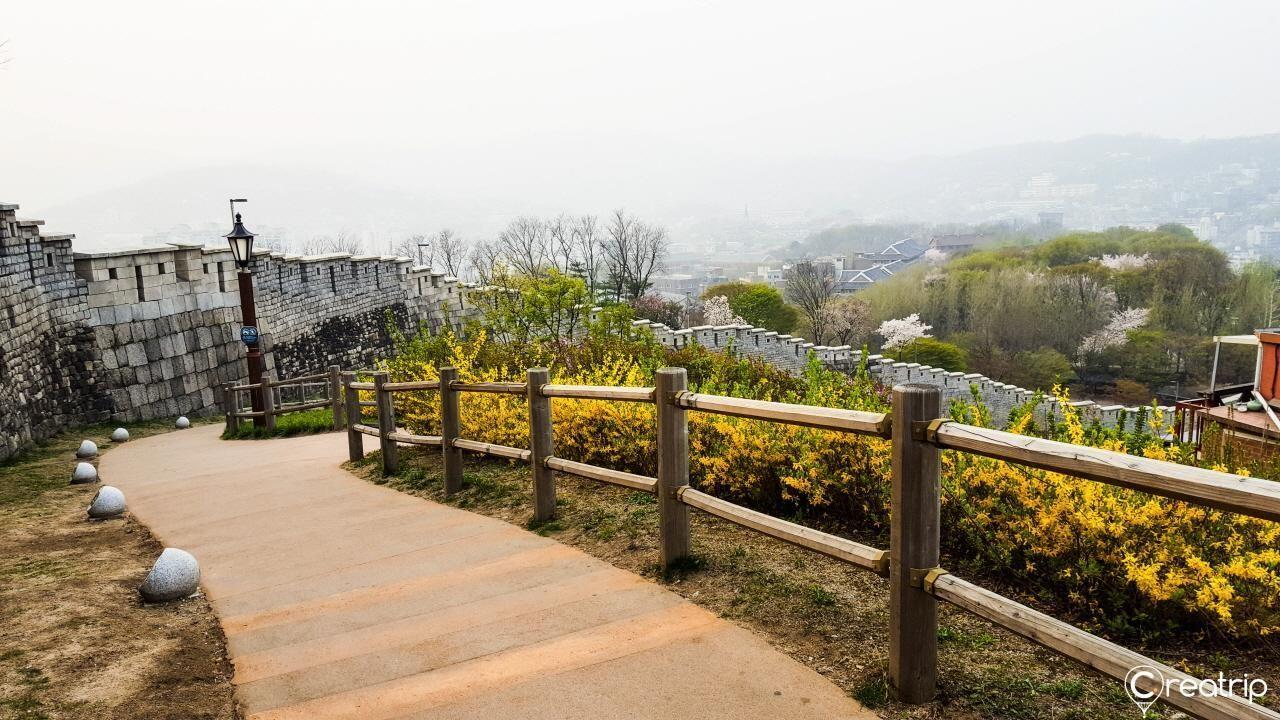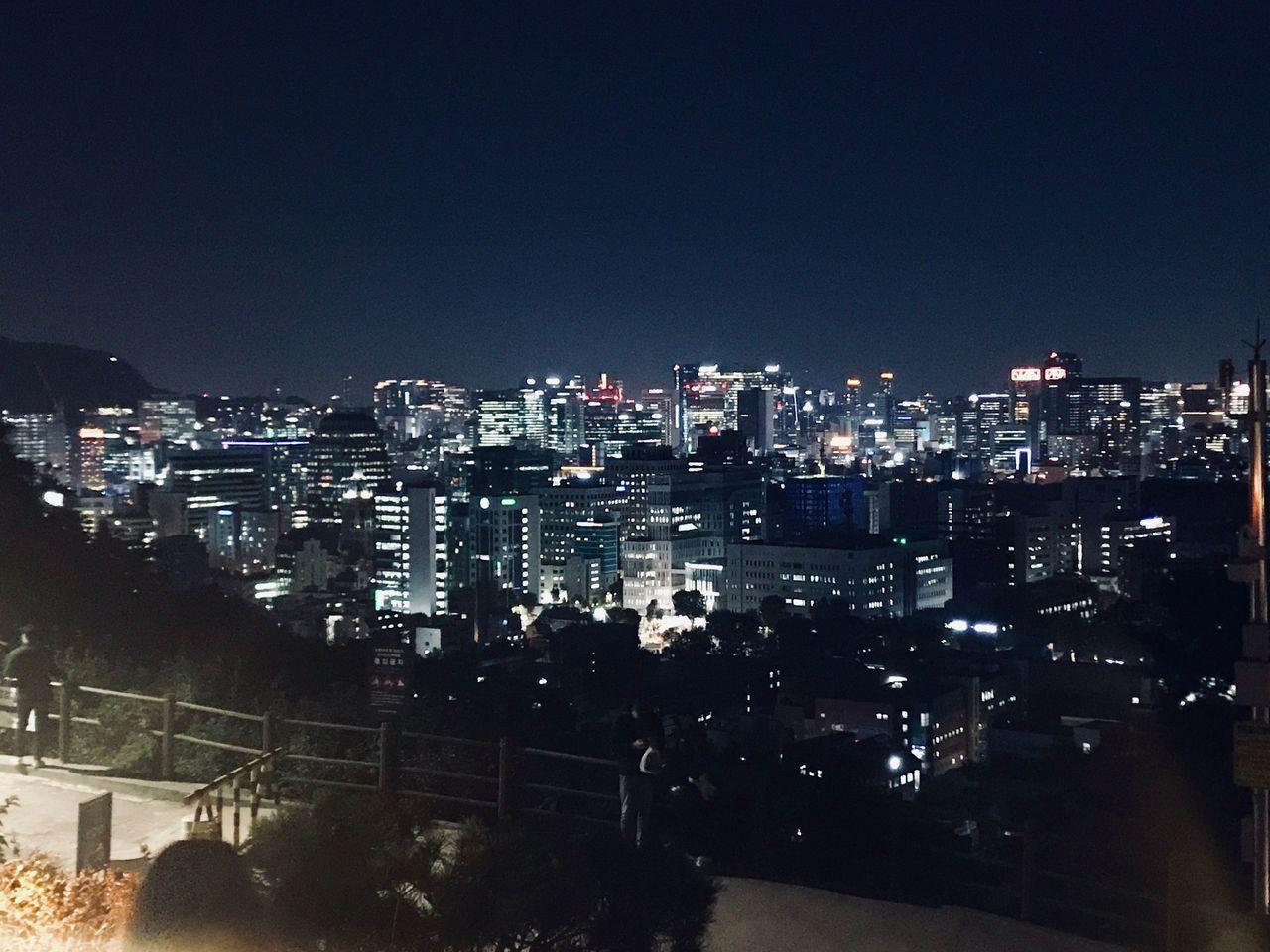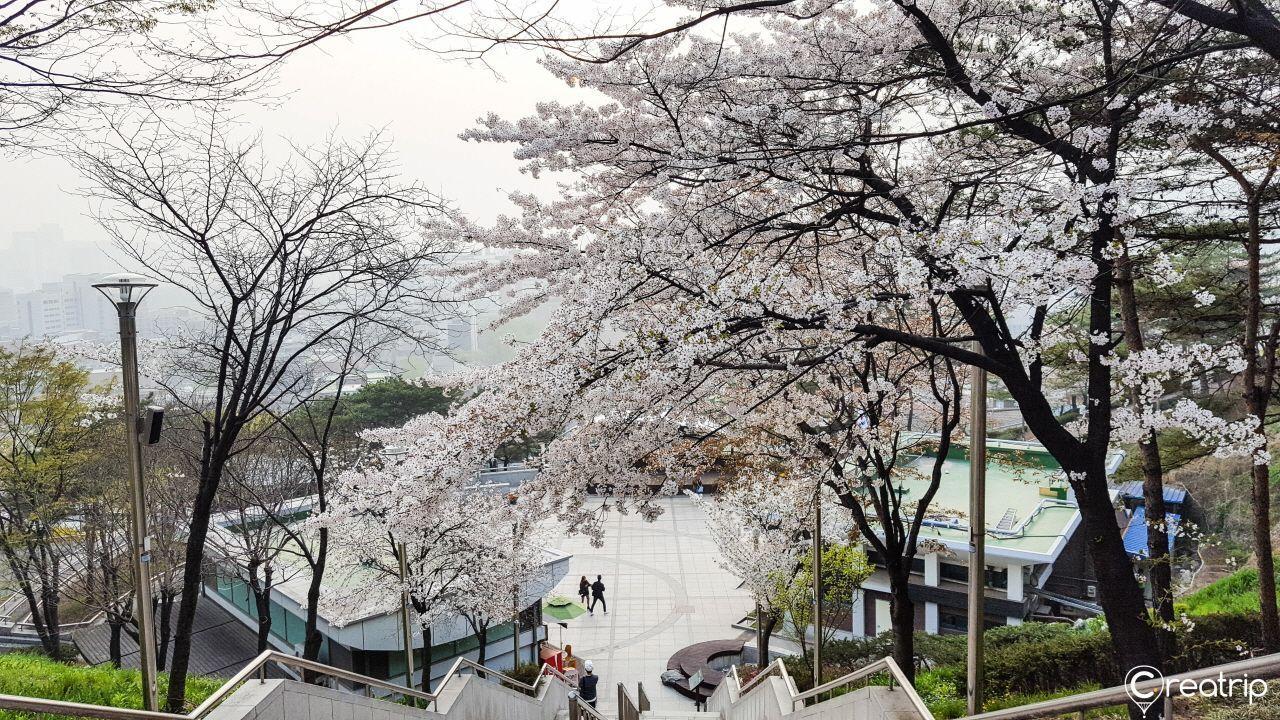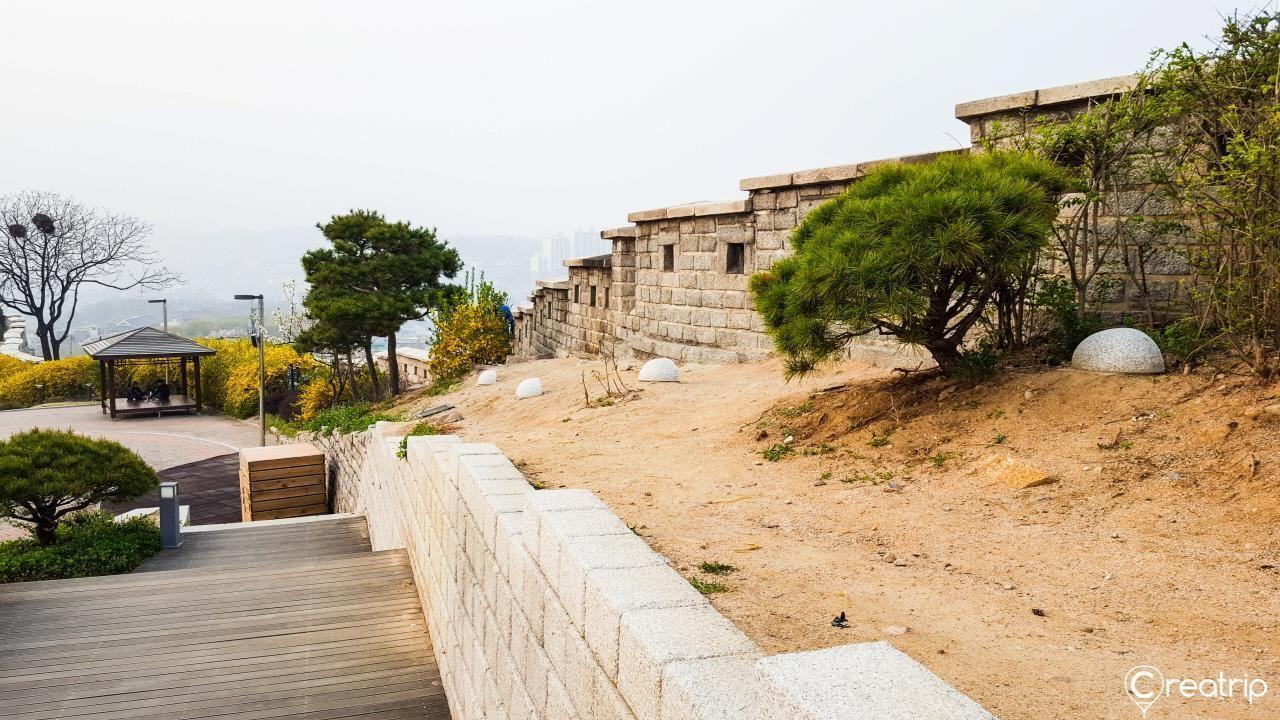 Naksan Park was a wall that was built in the Joseon Dynasty and the walls here have been preserved and turned into a park. A lot of people from Daehangno come here and have a fun time. It is perfect to view the night lights of Seoul as it is located high up.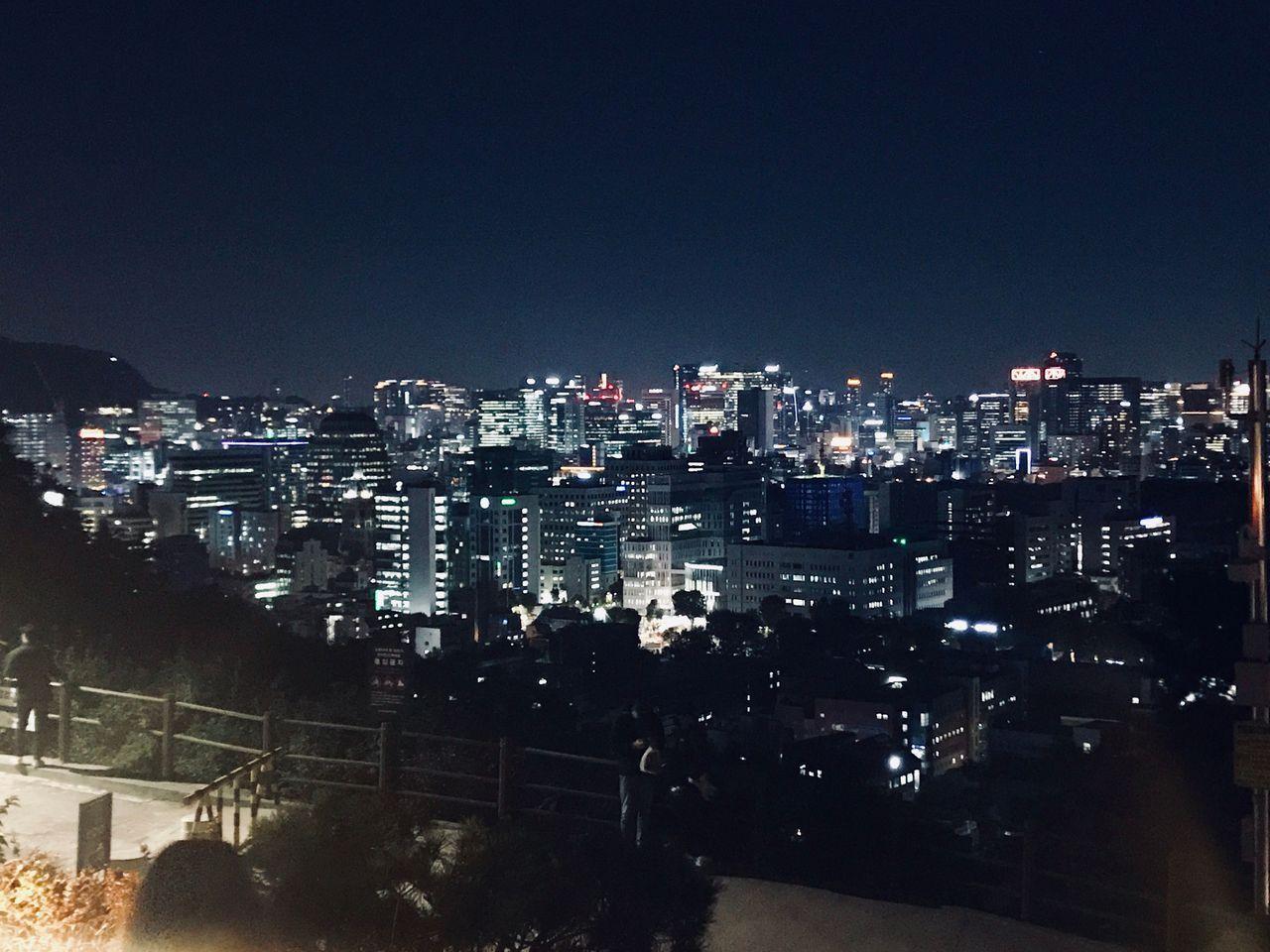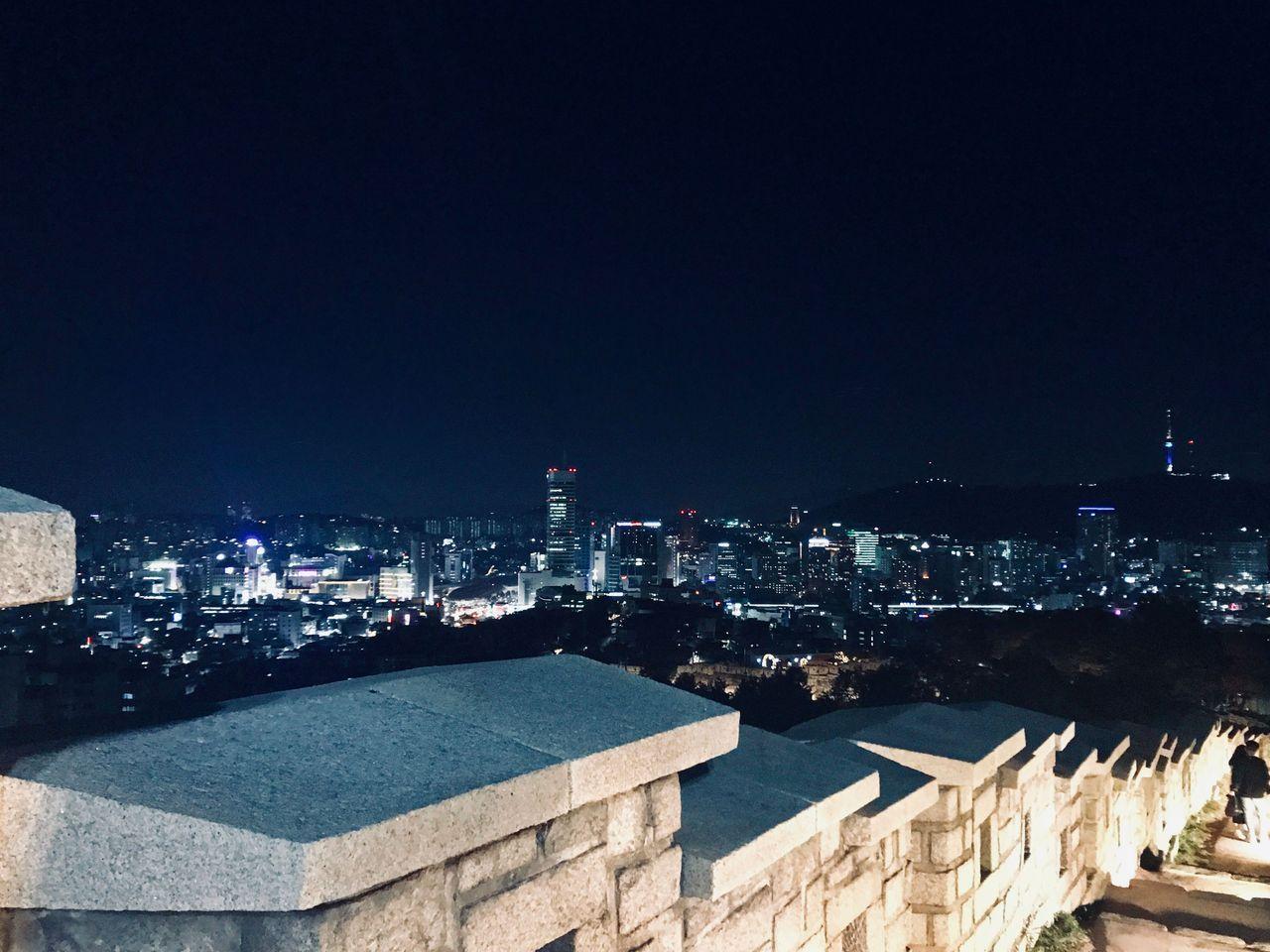 When the weather is good, the night lights from the buildings and the light from the walls make an amazing atmosphere. Have a unique experience walking along Naksan Park after eating dinner!
Sungkyungkwan University (성균관대학교)
25-1, Sungkyunkwan-ro, Jongno-gu, Seoul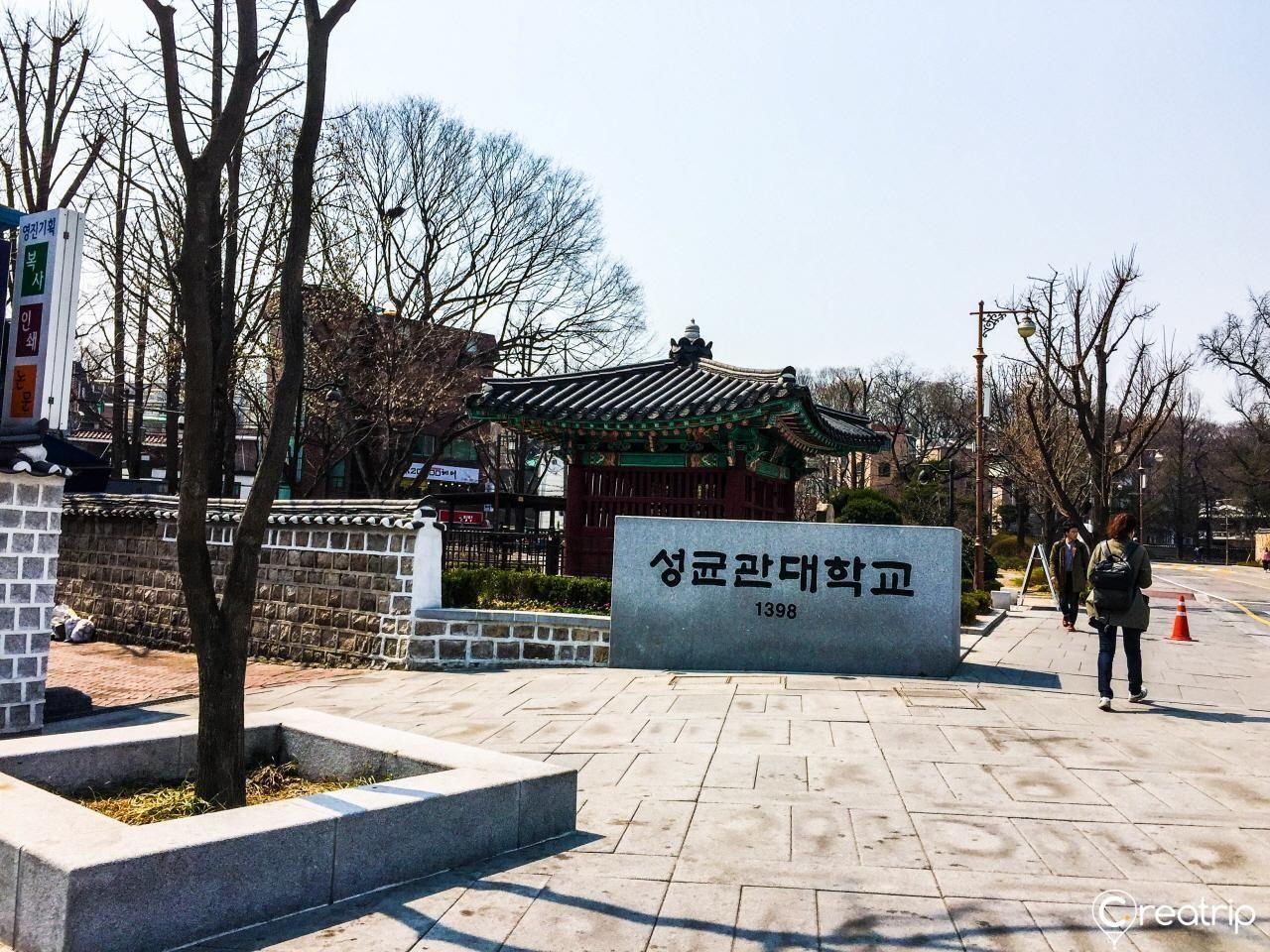 Sungkyunkwan University was established in 1398 and has been continued on until now and is one of the best universities in Korea.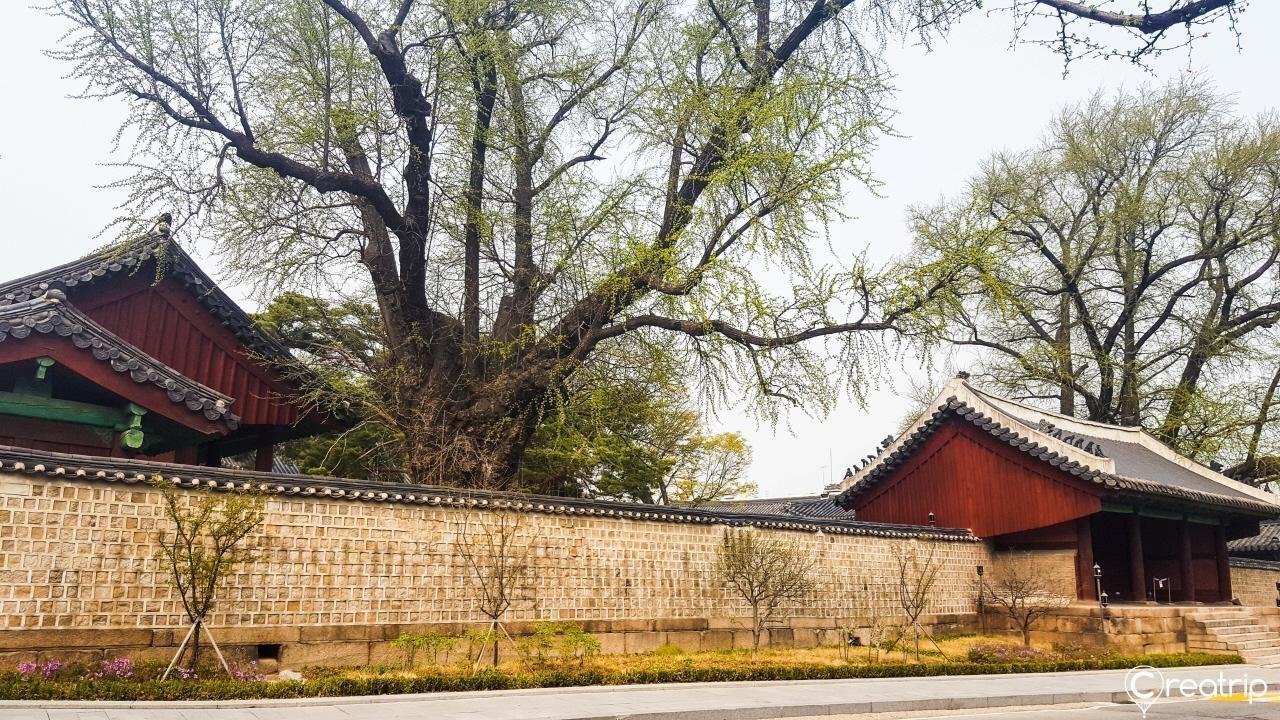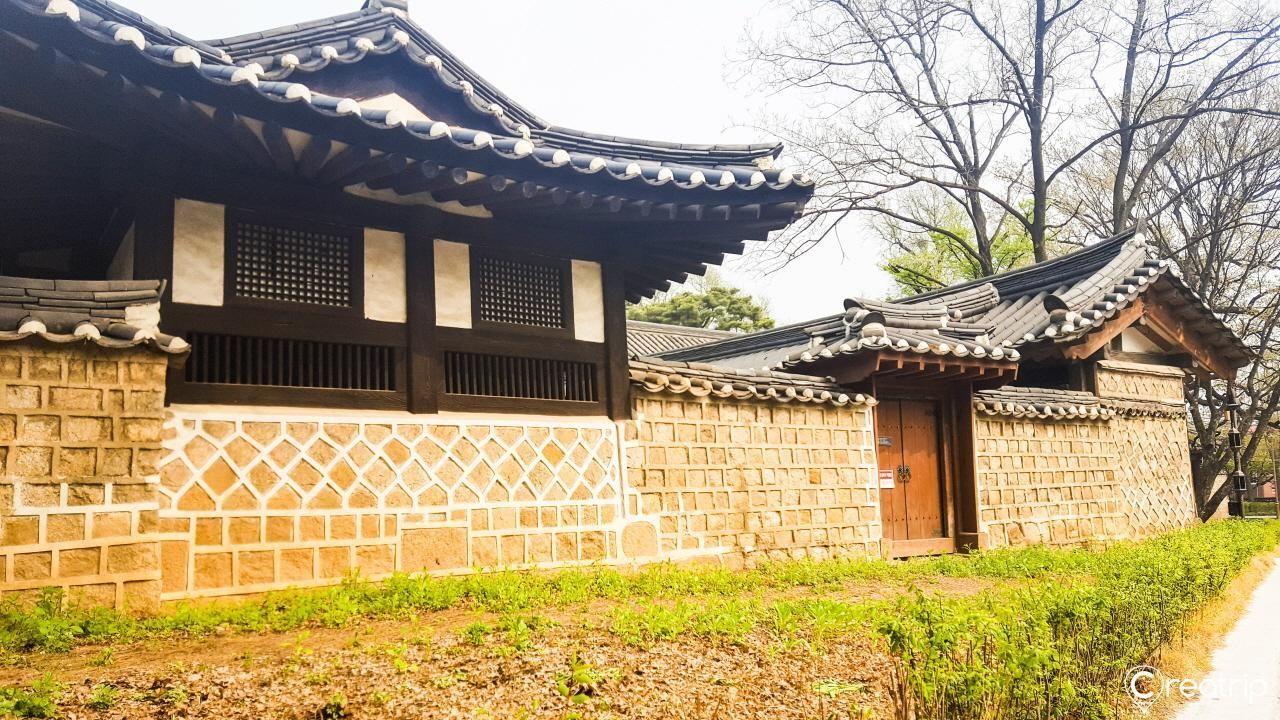 Also, when visiting Sungkyunkwan University in the Autumn you will be able to beautiful Autumn sights such as maple leaves and ginkgo trees all around campus as you walk.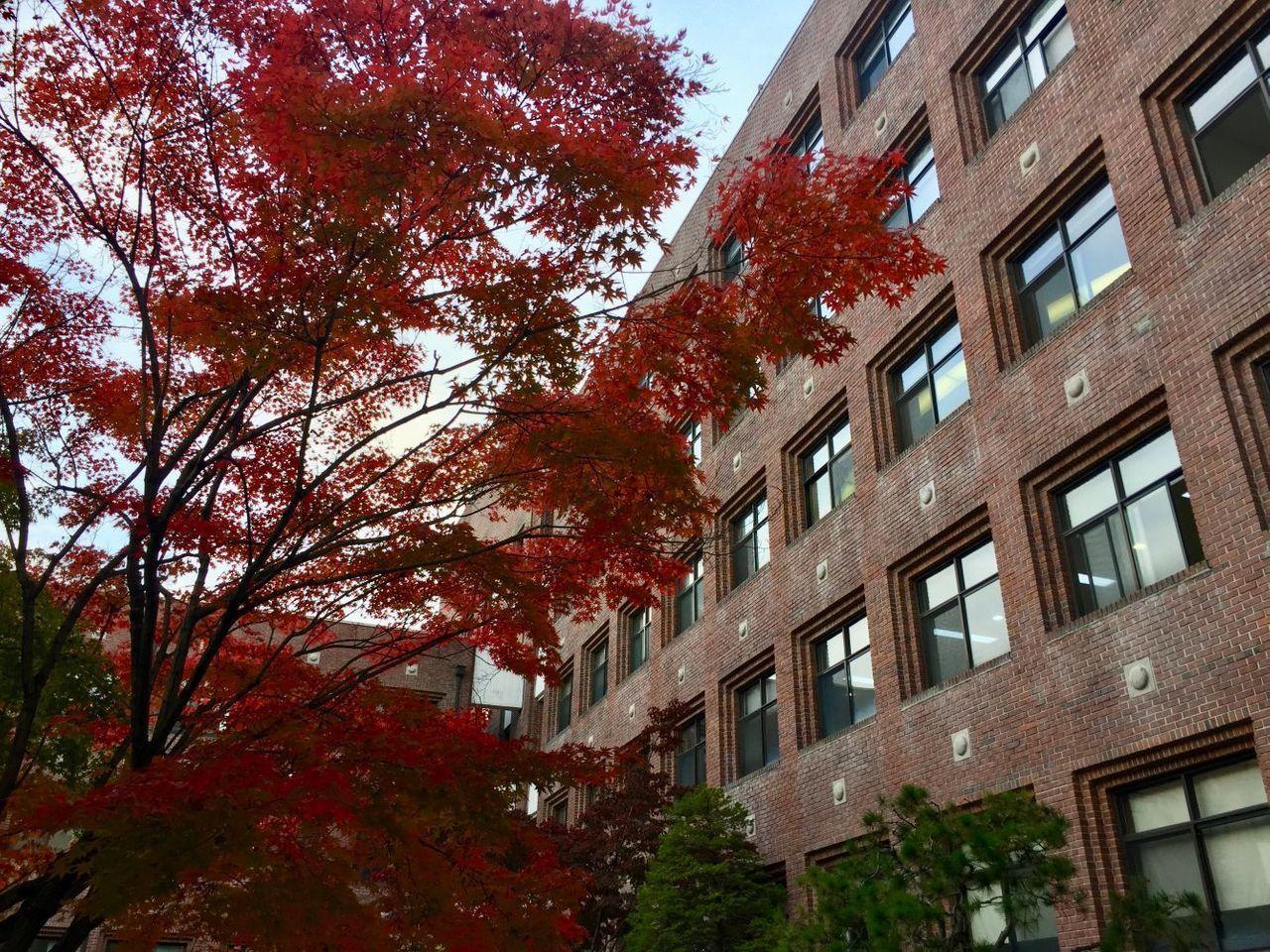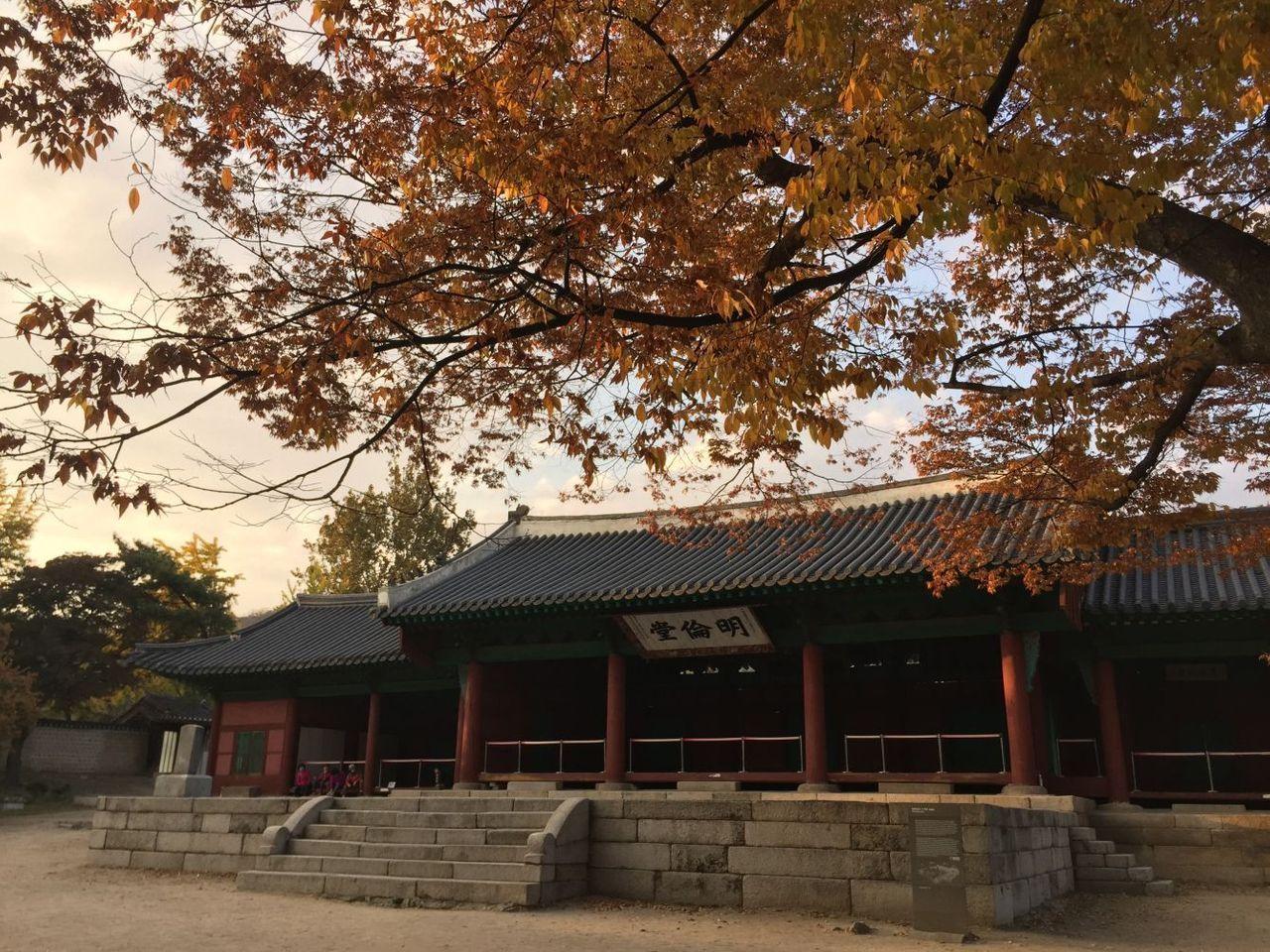 The mixture of old and new buildings making this university unique and beautiful. Try walking around campus after eating on a full stomach and feel the beauty of this campus.
---
2019 Hyehwa Daehangno (University Street) Tasty Restaurants




Daehangno Food : Sungkyunkwan Gamjatang - Pork Bone Soup (성균관감자탕)
Address : 37, Changgyeonggung-ro 29-gil, Jongno-gu, Seoul
Hours : 10:00 - 01:00
Menu : Ttukbaegi Haejang Soup (뚝배기해장국/₩5,000), Gamjatang for 2 People (감자탕/₩17,000)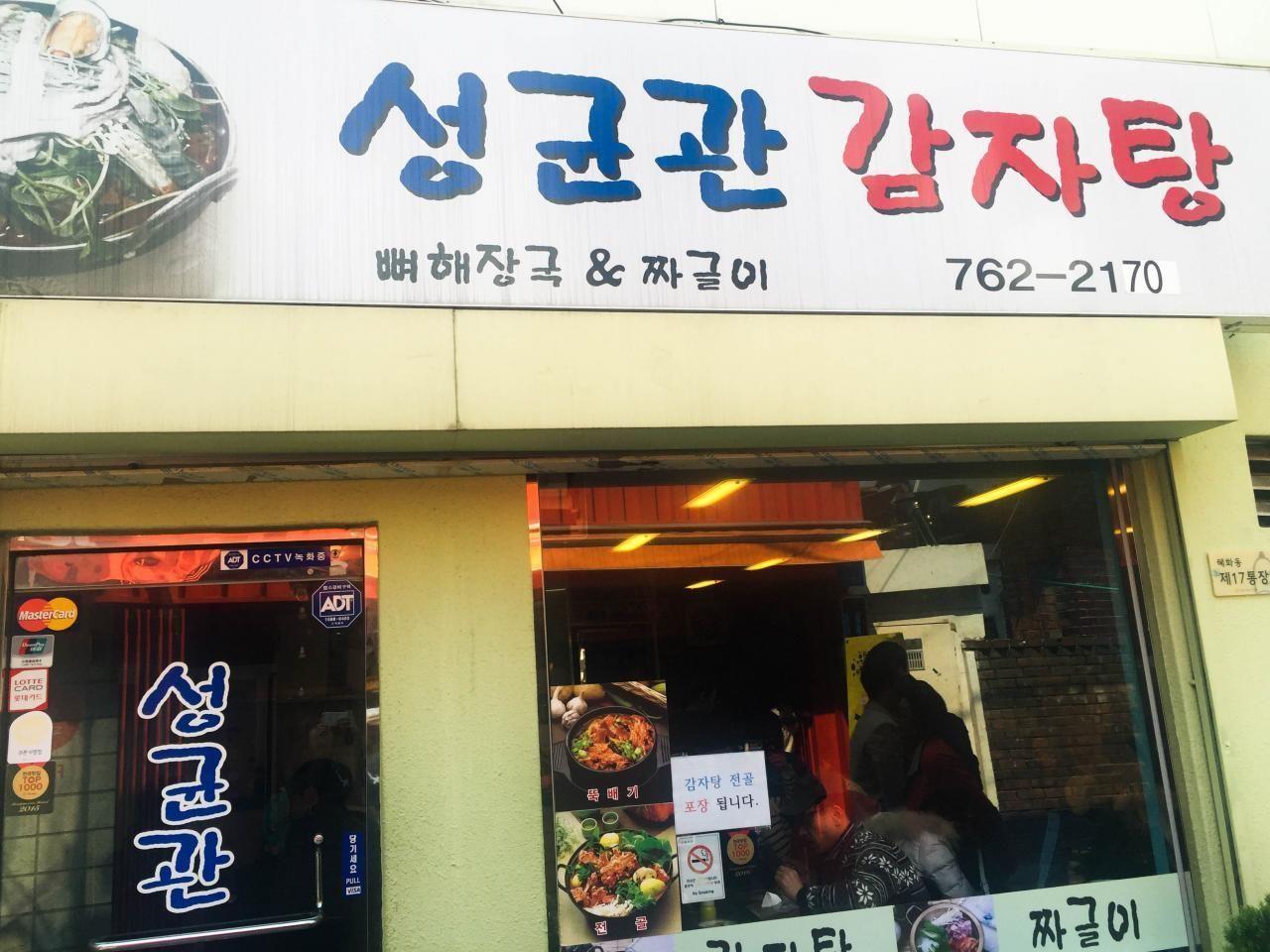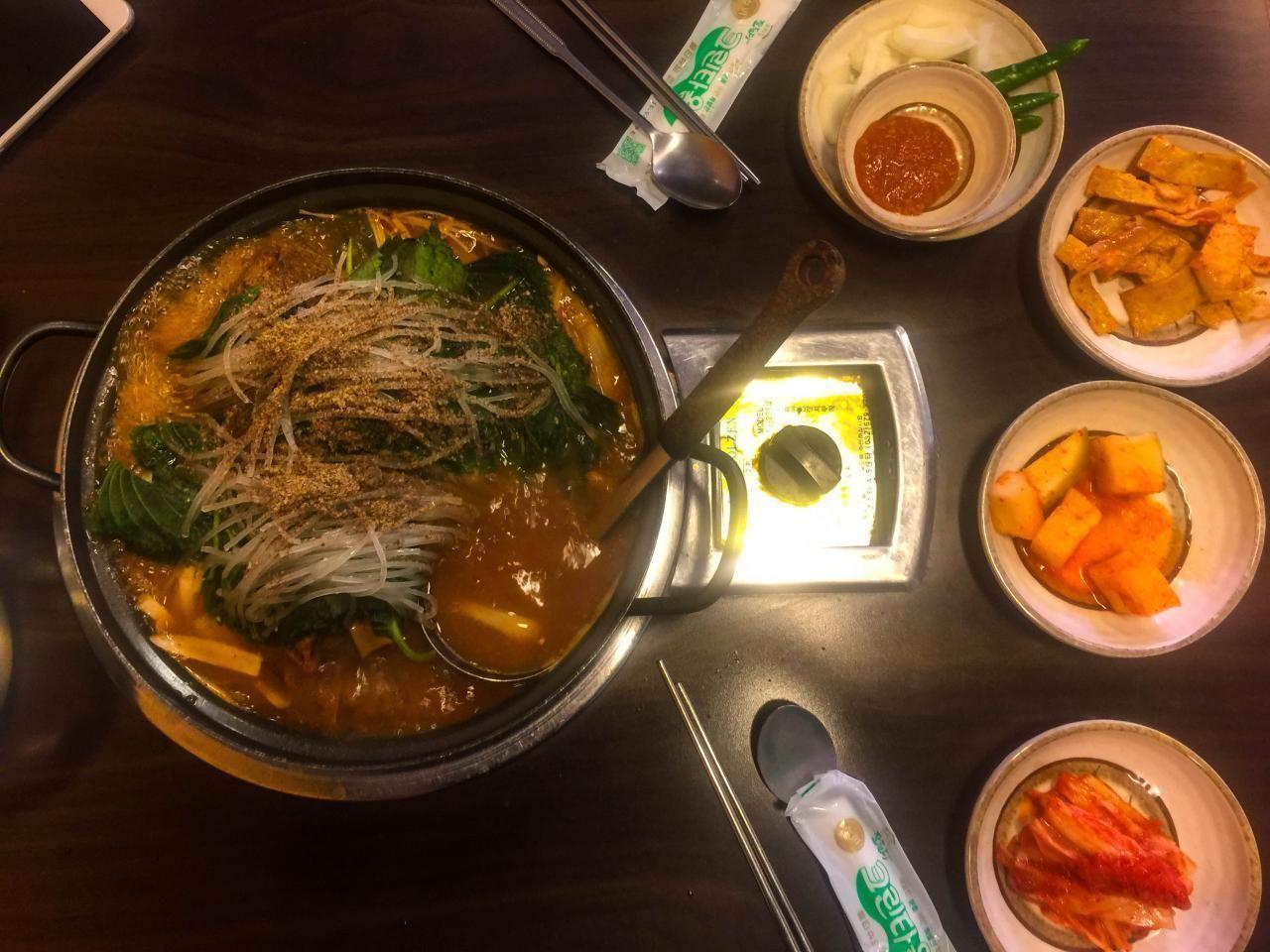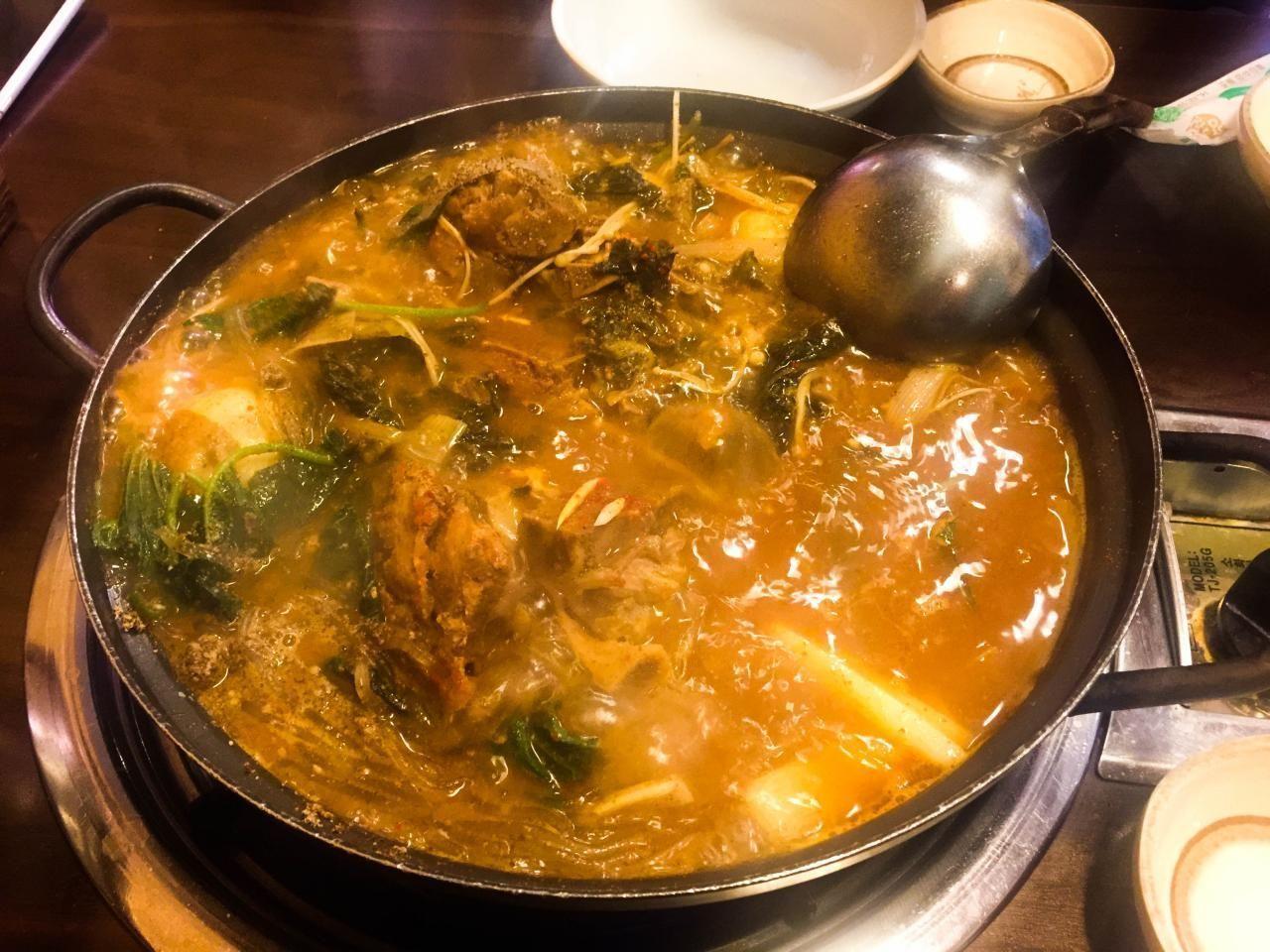 Although Gamjatang is known to be a pricy dish, the Gamjatang here at Daehangno is really cheap at just ₩17,000 for two people. Everyone who visits Sungkyunkwan University should come here and eat.
Daehangno Food : Little Girl's Mill Company (소녀방앗간)
Address : 1F, Dongsong 4na-gil, Jongno-gu, Seoul
Hours : Weekdays 11:00 - 15:00, 17:00 - 21:00 ; Weekends 11:00 - 21:00
Menu : Sannamul Bap - Vegetable Rice (산나물밥/₩7,000), Yinghol Hanu Vegetable Porridge (잉홀한우 산나물죽/₩9,800)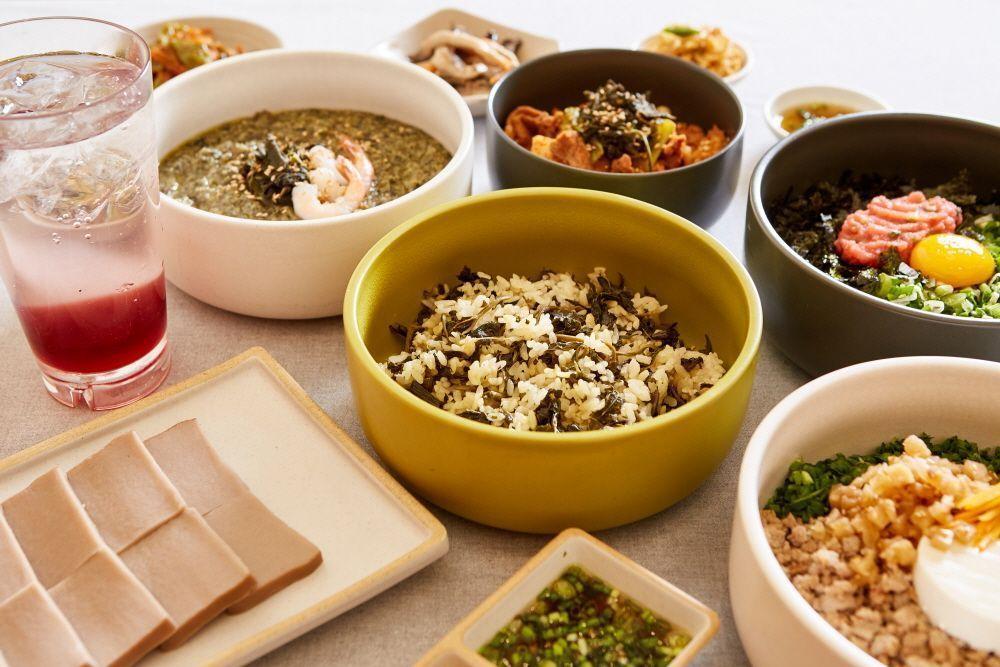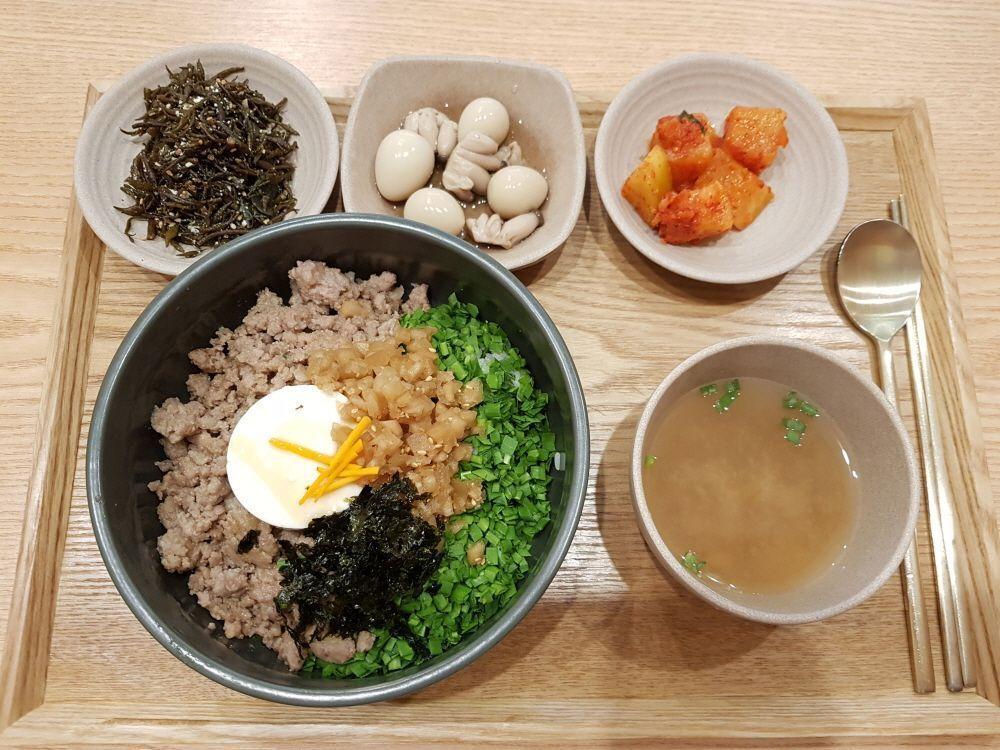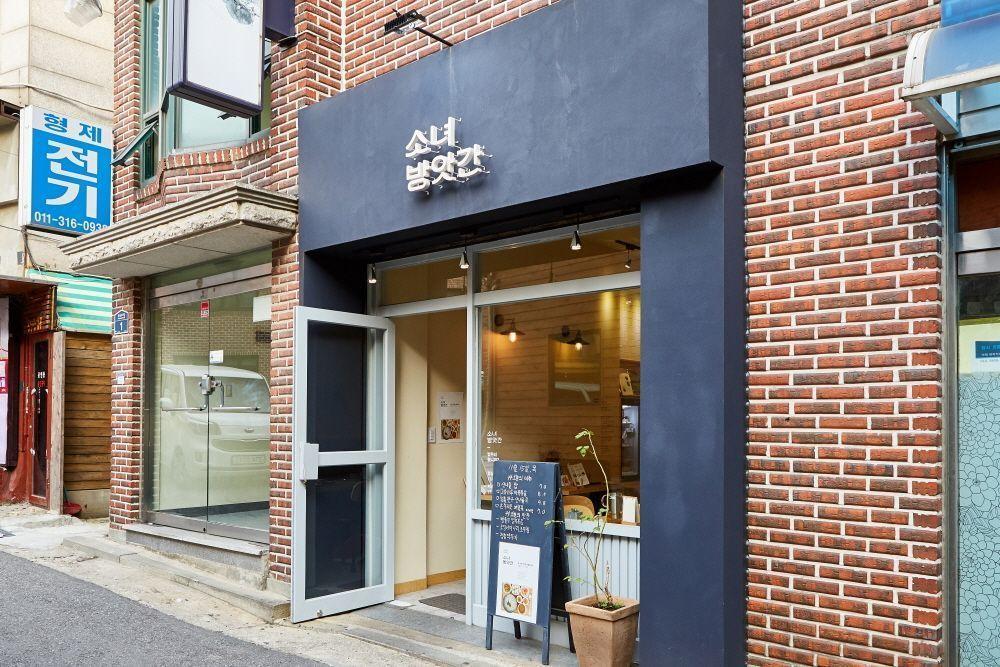 Little Girl's Mill Company is a restaurant where the elderly cook with great effort to serve you traditional vegetable rice dishes. It is very healthy and tasty and is a highly rated restaurant in Hyehwa! If you are a Creatrip member, you can receive a discount here!
Daehangno Food : Sundae Sillok (순대실록)
Address : 127, Dongseong-gil, Jongno-gu, Seoul
Hours : Open 24 Hours Everyday
Menu : Sundae Jeongol (순대전골/₩27,000)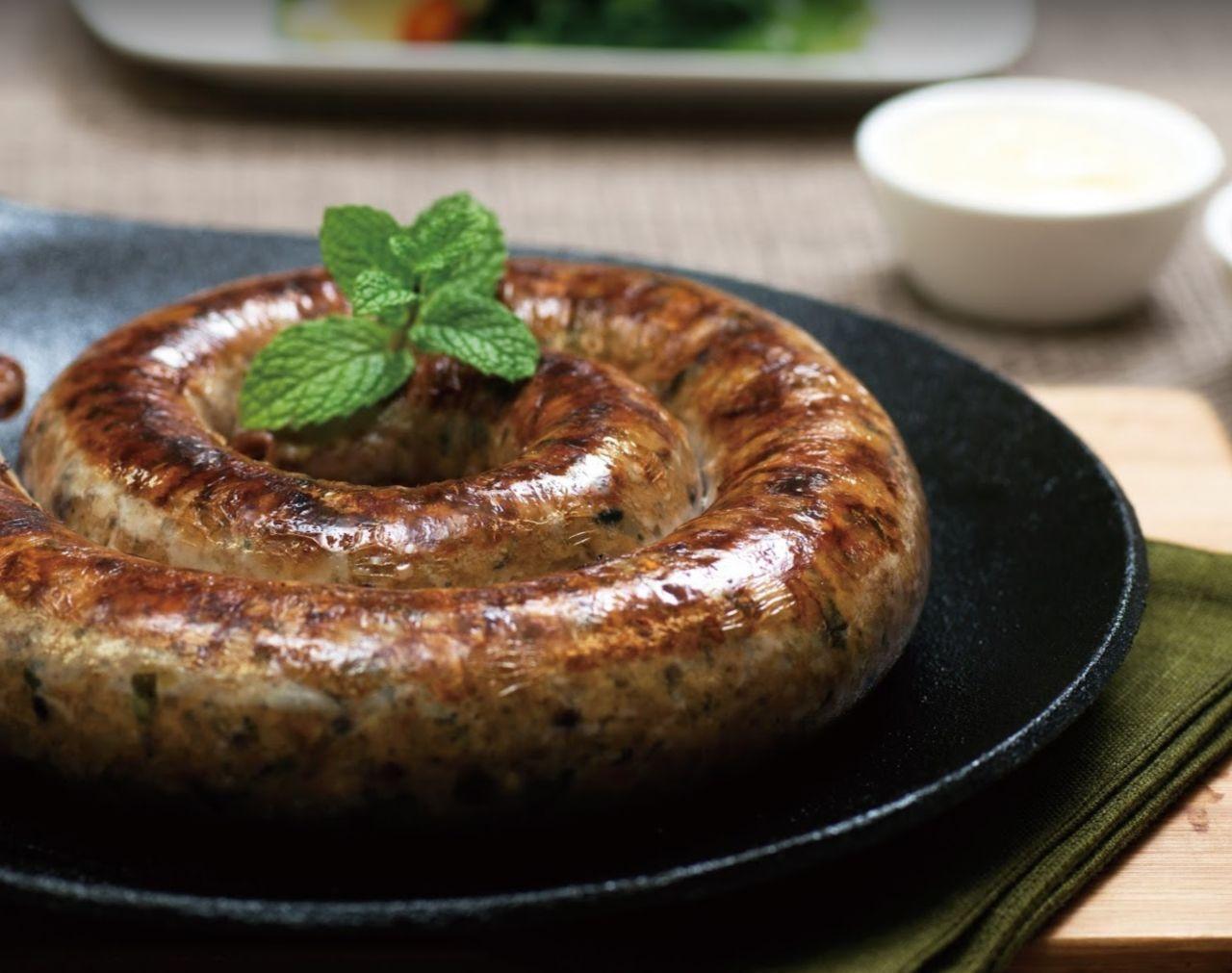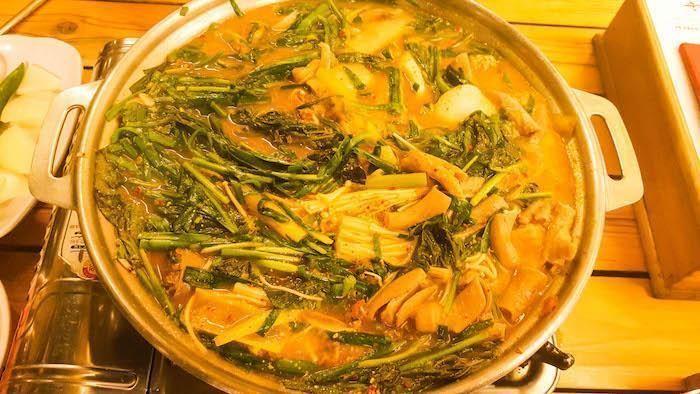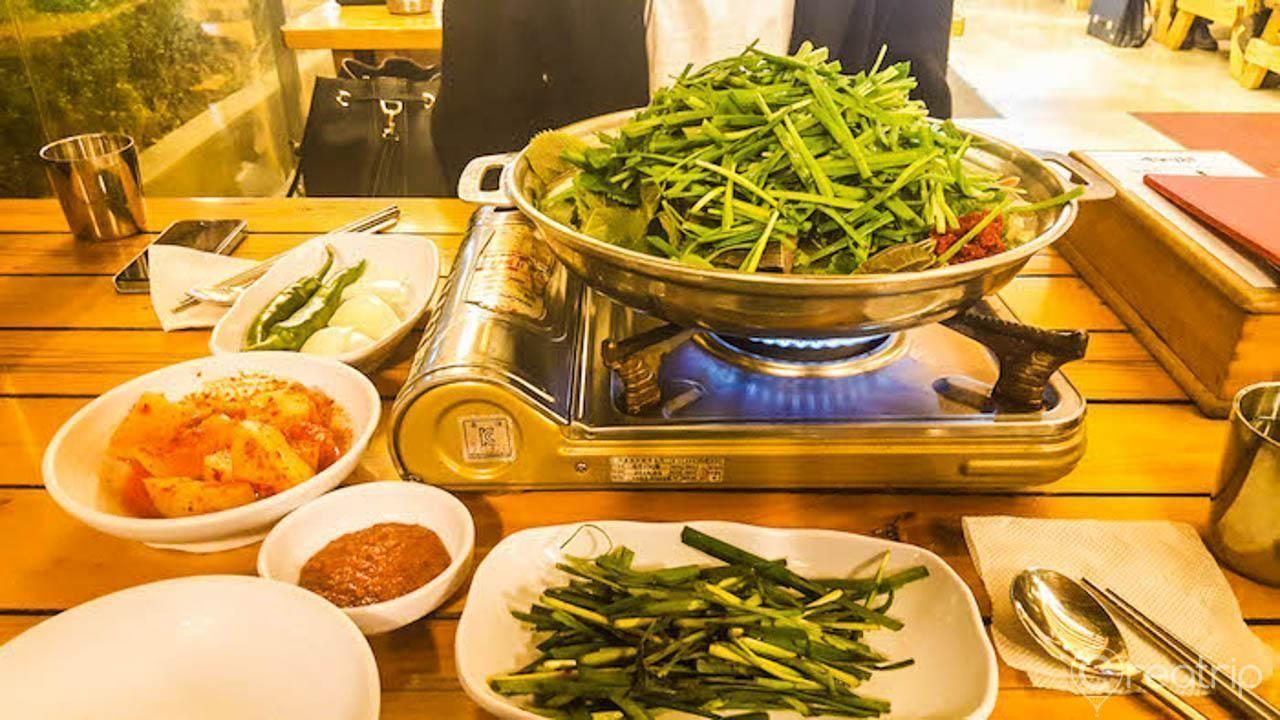 The Sundae (Blood Sausage) is rolled up nicely and the Sundae soup is also a fresh and unique dish even to Koreans. If you want to order the soup I recommend you order the Sundae Hot Pot (Will be spicy) as the ingredients inside are rich and is located near Exit 1.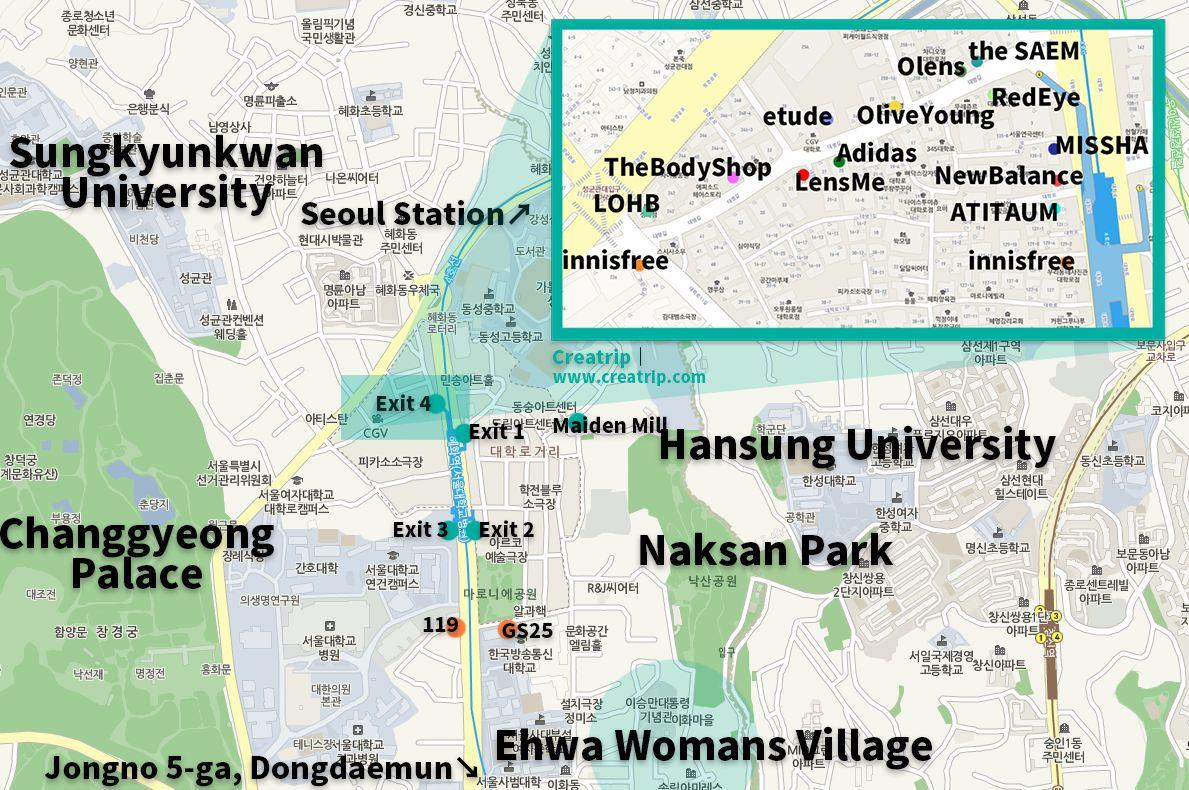 The above was the summary of Hyehwa Daehangno (University Street). If you have any questions after reading this post, please do not hesitate and contact help@creatrip.com or leave a comment below.
See you next time with a new post~
---