Guide To Binggrae's Many Milk Flavours | From Classic Banana To Mulberry!
Amazing flavoured milk made by Binggrae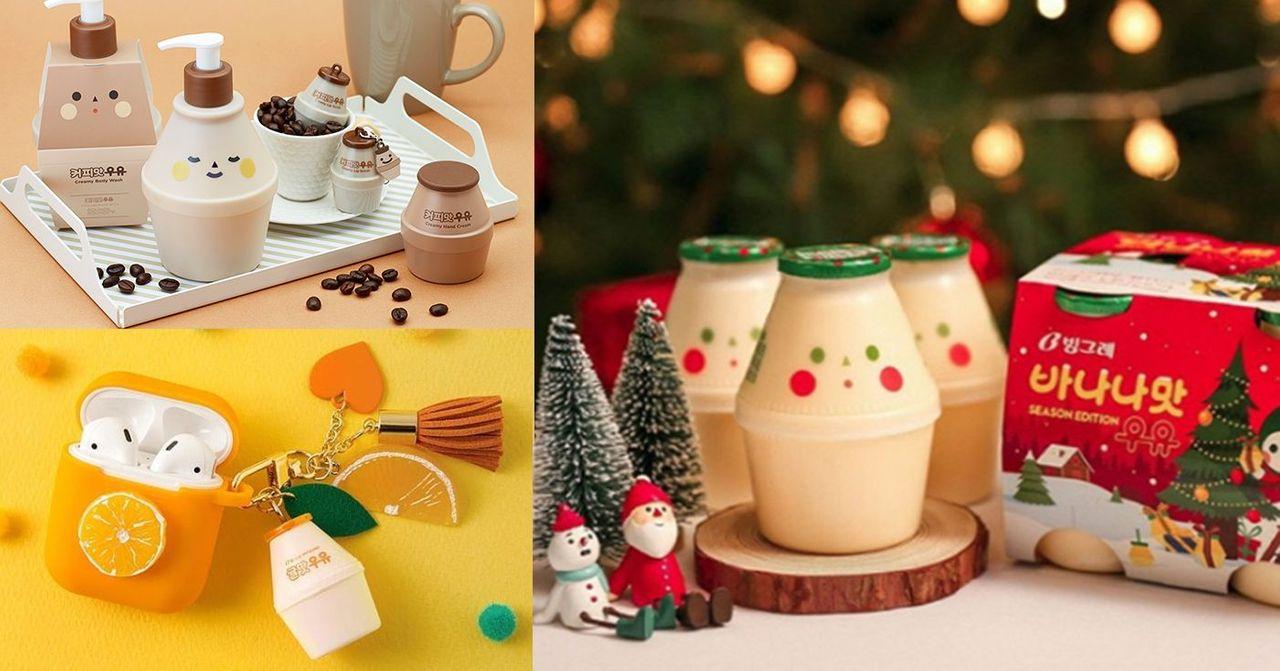 Binggrae was established in 1967 and has become a massive company.
Binggrae produces products like ramen, ice cream and beverages and is well-known for its delicious products.
One of their great achievements is producing banana flavoured milk. It was made in 1974 and has received No. 1 brand power in KBPI for 6 consecutive years.
This banana milk contains 80% milk and 20% with other flavourings. Since 1974, 800,000 bottles were sold each day in Korea, and around 6 billion bottles have been sold worldwide.
Binggrae did not stop there with their banana flavoured milk. They produced more than 10 different flavours over the years. Today, I will introduce the many Binggrae milk flavours.
Scroll down to find out!
---
Banana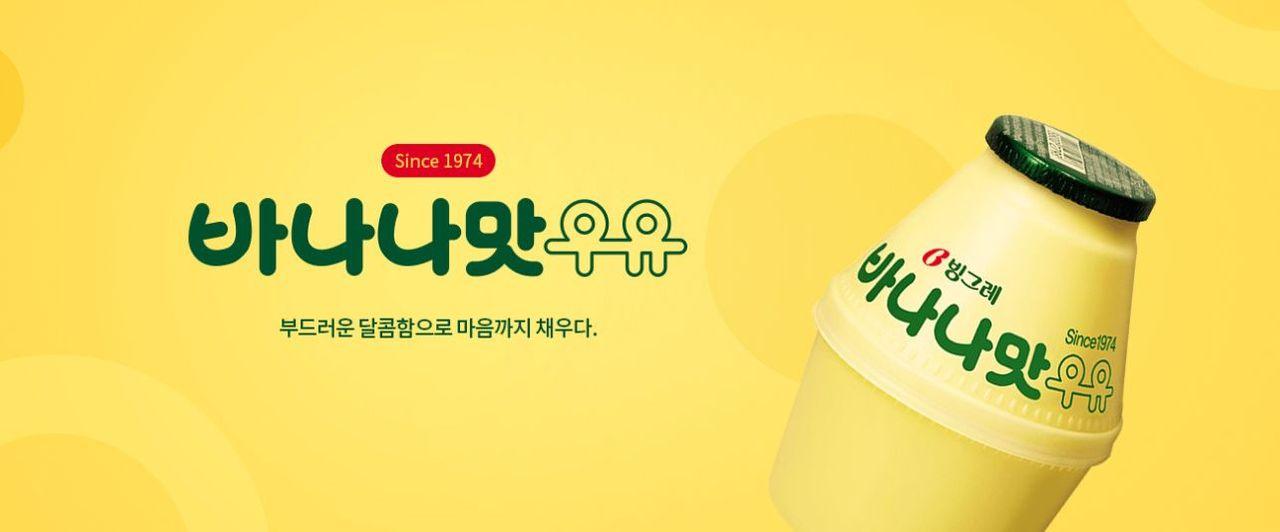 Facebook: Binggrae
This was the first flavoured milk from Binggrae and is one of those drinks that are loved by all generations.
It has been selling for over 40 years and was able to last this long because it's a delicious drink. With a sweet banana flavour that is sweet and not bland.
For some reason, it became a trait for Koreans to drink Binggrae's banana flavoured milk after a bath so you can see many people in public bathhouse drinking Binggrae's banana flavoured milk after their bath.
You can find Binggrae's banana flavoured milk in any shop in Korea.
Facebook: Binggrae
In addition, Binggrae came up with these cute items like lotion, body wash, hand cream, hand wash, case and more in the form of their iconic banana flavoured milk bottle.
These became very popular in a short period, and young people in Korea love these items. Why not buy these lovely items for yourself?
---
Strawberry

Facebook: Binggrae
After 39 years of making banana flavoured milk, Binggrea surprised the consumers with a new flavour, and so the strawberry flavoured milk was born.
This also became a delightful drink to Koreans. It has a sweet and milky strawberry taste to it. You will love this if you like strawberry.
However, you won't find this in every shop so you might have to search for shops that sell Binggrae's strawberry flavoured milk.
Facebook: Binggrae
There are also strawberry lotion, body wash, hand cream, hand wash, case and more in the form of their iconic bottle.
---
Melon

This melon flavoured milk appeared as a PB product in 2007 for a short period of time, but it was re-launched again in February 2014.
Facebook: Binggrea
Binggrae's another well-known product is a melon flavoured ice cream called Melona. And people say melon flavoured milk tastes just like melted Melona in a bottle. This product is not made anymore, but if you're lucky, you might stumble across one.
---
Coffee

In 2015, Binggrae introduced coffee flavoured milk, but it did not do well because there was already poplar coffee flavoured milk made by a different company.
Facebook: Binggrae
Due to low sales, it is not sold anymore.
---
Milk Tea

This flavour was released in March 2021. The milk tea version of this Binggrae product is said to have produced after testing 70 black tea flavours.

If you're craving sweet milk tea but just want a small portion, stop by a convenience store and grab one of these for just 1,400 won!
---
Mulberry

In February 2018, Binggrae presented mulberry flavoured milk for a period of 4 months.
Instagram: Binggraekorea
When Binggrae first advertised this super pretty purple drink they did not reveal what flavour it was so many were curious and could not wait to find out.
But when they announced that it was mulberry people were shocked as nobody thought of that flavour. It was a good try from Binggrae, but the results were not so good.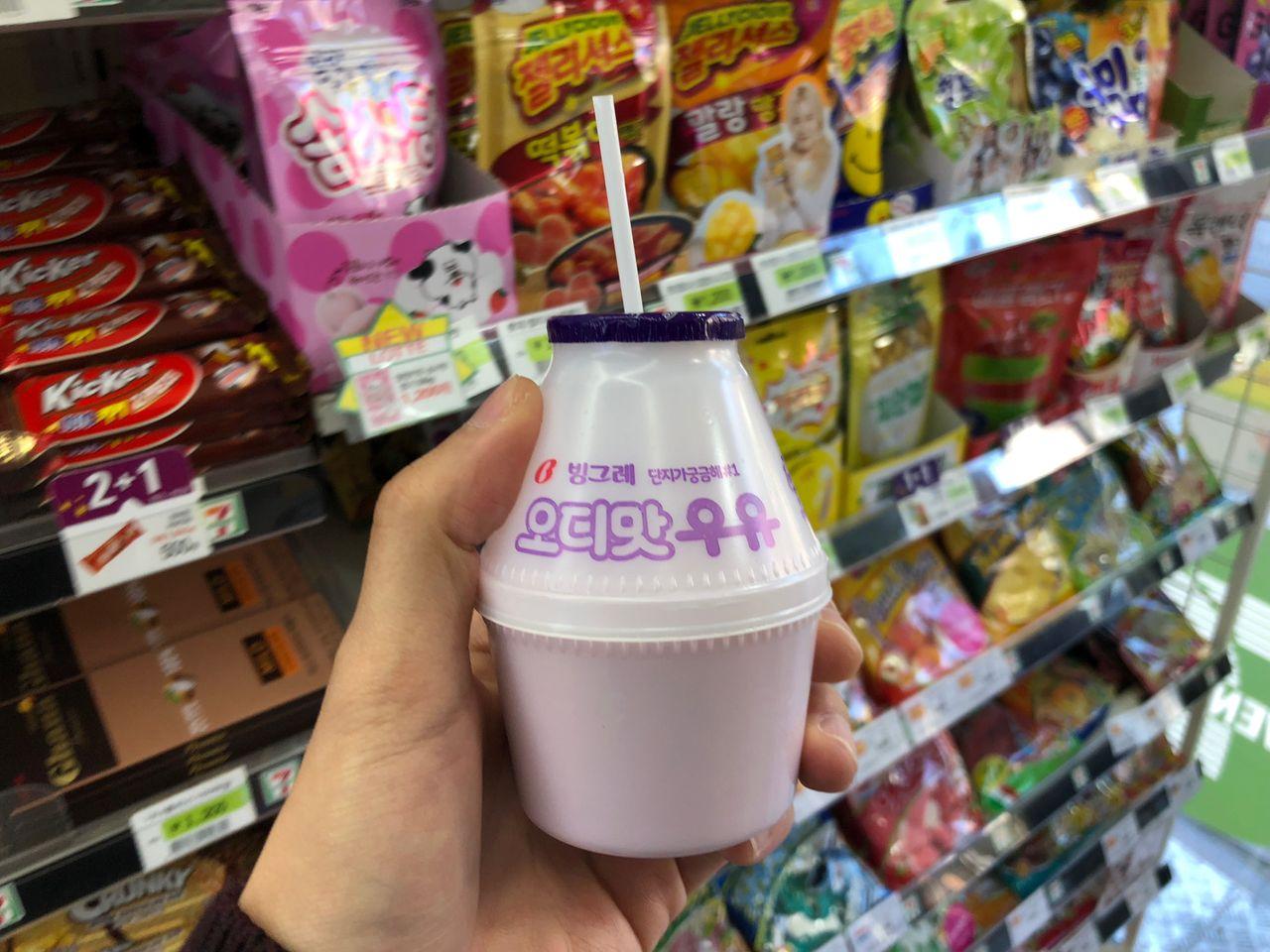 Although the milk was a limited edition, it seems like some convenience stores still have some mulberry flavoured milk left.
If you want to try this unique mulberry flavoured milk, try your luck and search for a store that has one.
---
Banana

Light

Some Koreans think banana flavoured milk is too sweet and high in calories, so for those people, Binggrae has made a low-calorie version called banana flavoured milk light.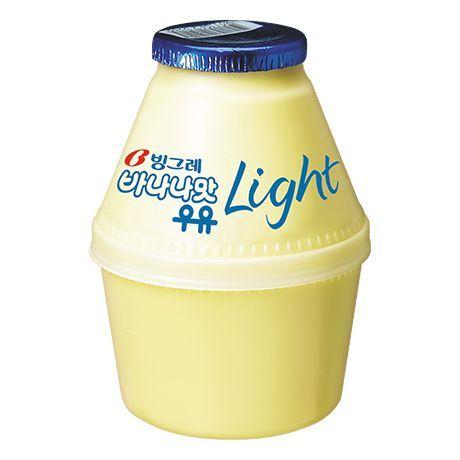 Facebook: Binggrea
It is less sweet and is 70 calories lower than the banana flavour milk. If you're on a diet or not a sweet tooth, try this.
---
Tangerine

In November 2018, Binggrae launched another limited edition with tangerine flavoured milk.
You would think tangerine and milk is not a great combination, but it seems like Binggrae has handled it quite well.
Instagram: Binggrae
If you like an orange that tastes artificial, this milk is for you. However, this is not made anymore.
---
Lychee Peach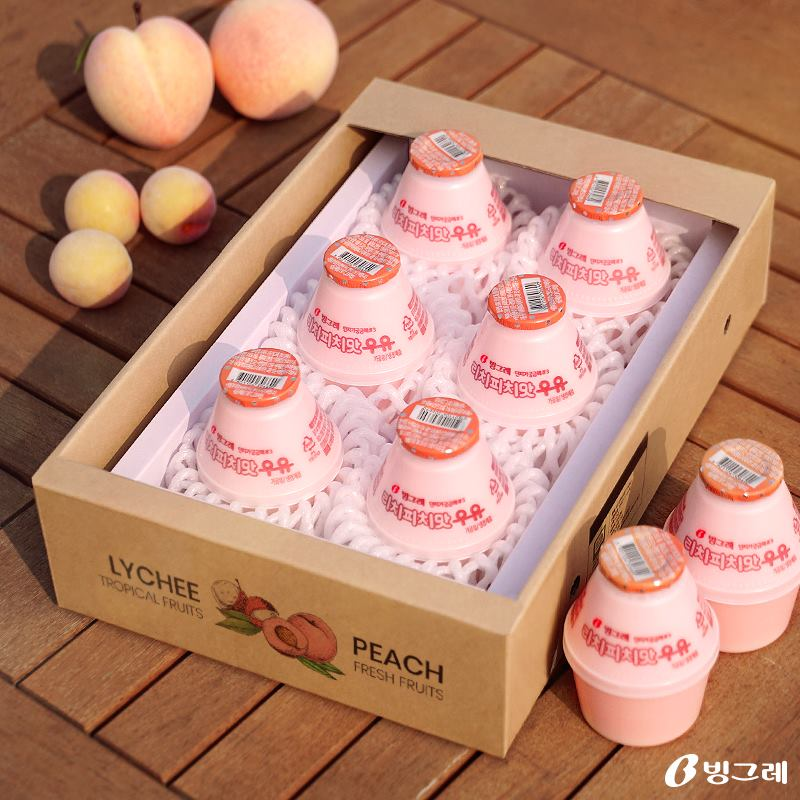 Facebook: Binggrae
In February 2019, lychee peach flavoured milk was invented and became very popular on social media.
It was so popular that you have to go through several convenience stores to get one.
There was strong lychee taste, and it was less artificial than tangerine flavoured milk. This is not made anymore so if you see one by chance grab one right away.
---
Vanilla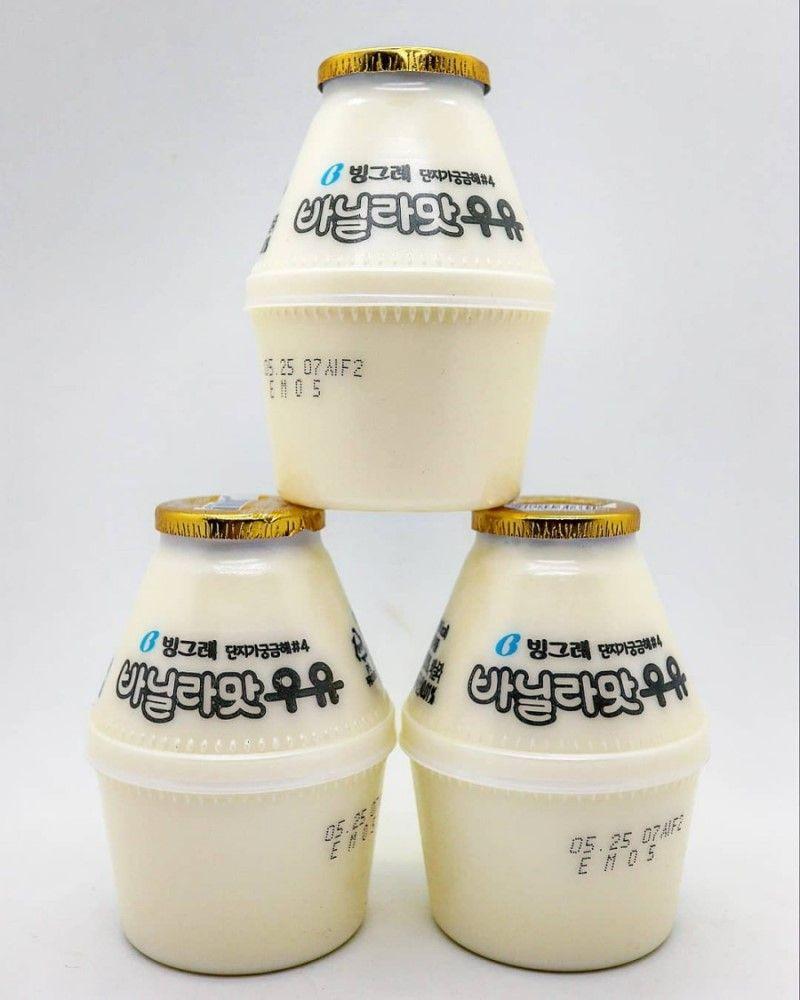 In May 2019, vanilla flavoured milk was introduced, and many showed a positive response.
The vanilla taste was not very strong, nor too sweet, and it tastes like melted vanilla ice cream! I think this is MUST-TRY Binggrae milk.
---
Candy Bar

Binggrae makes ice cream called Candy Bar, and it this candy bar flavoured milk tastes just like that ice cream but in a liquid form.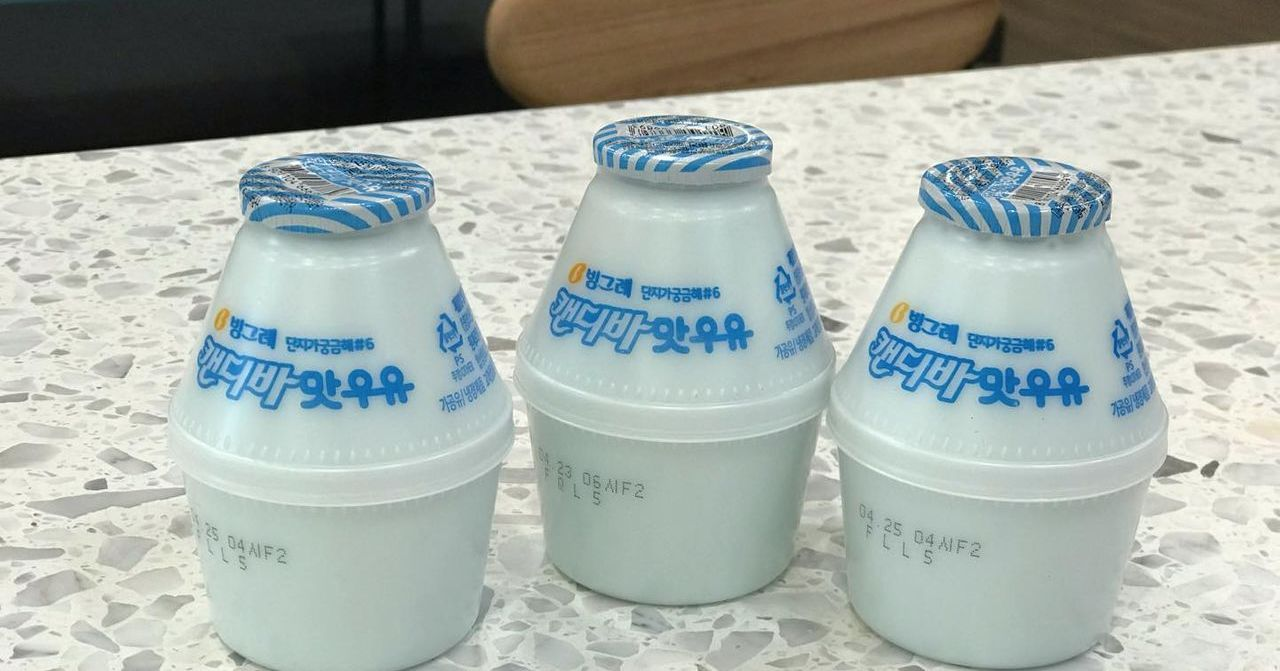 You can say it tastes like cream soda without any bubble but much nicer. It was released in April 2020, so you can find this in many stores.
---
Christmas Limited Edition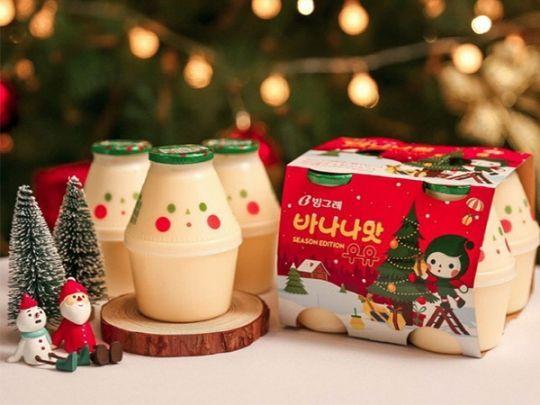 Facebook: Binggrae
Binggrae also organises seasonal edition like this super cute Christmas limited packaging. In 2018, it was a smiling face, but in 2019 they changed the colour of the lid.
If you visit Korea at Christmas time, you will be able to get your hand on these adorable looking bottles.
---
Did this make you want to drink banana flavoured milk? It sure made me want to drink one. When you come to Korea, I strongly recommend you to try this tasty drink.
---