Gangneung Tour, Filming Site of Goblin
BEST things to do in Gangneung, Gangwon-do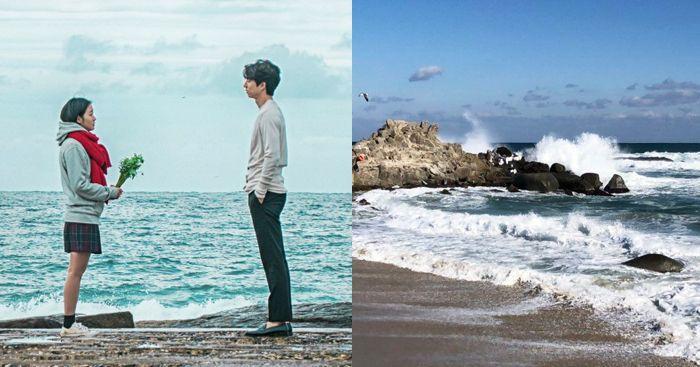 Hello, everyone! We are Creatrip, a group of Korean travel experts.
We proudly present you the latest, useful Korean travel information and tips every day.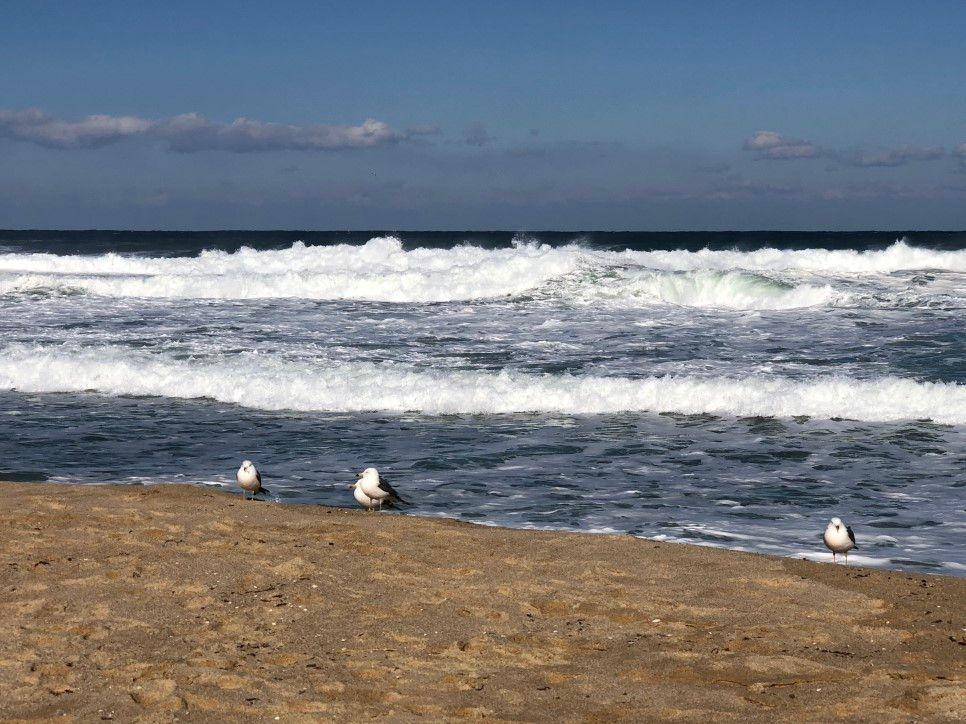 Gangwon-do is a seashore province with the mountains for a background that is one of the most popular getaway places from Seoul, fine for both sea and mountain type of travellers.
Gangneung, the economic centre of Gangwon-do, maybe more familiar to most of you as the filming site of the K-drama Goblin's iconic scene, is the representative city to enjoy the eastern costal of Korea. It takes only 1hr30min depart from Seoul, thanks to the arrival of KTX between Seoul and Gangneung.
Spring, you can enjoy the sunshine by blinking sea;
Summer, sunbathing and various water-sports are waiting for you;
Autumn, perfect weather to stroll and drink by the sea;
Winter, you can experience the 'lonely' chill sea (do like The Lonely and Great God – Goblin).
Are you ready to have fun in the ocean city, Gangneung, like an insider?
1. Jumunjin Port
Prepare a red muffler and a bouquet of buckwheat flowers!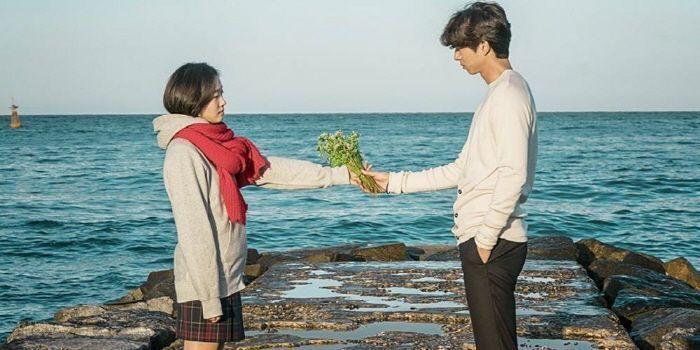 Jumunjin Port is where the iconic scene of Goblin filmed at. Isn't the shot above the first thing reminds you if you visit at Jumunjin?
Don't be shy to put on your red muffler and give/receive a bouquet of buckwheat flowers to your partner! You'll see many of travellers are taking a Goblin scenic shot in Jumunjin, even in queue sometimes!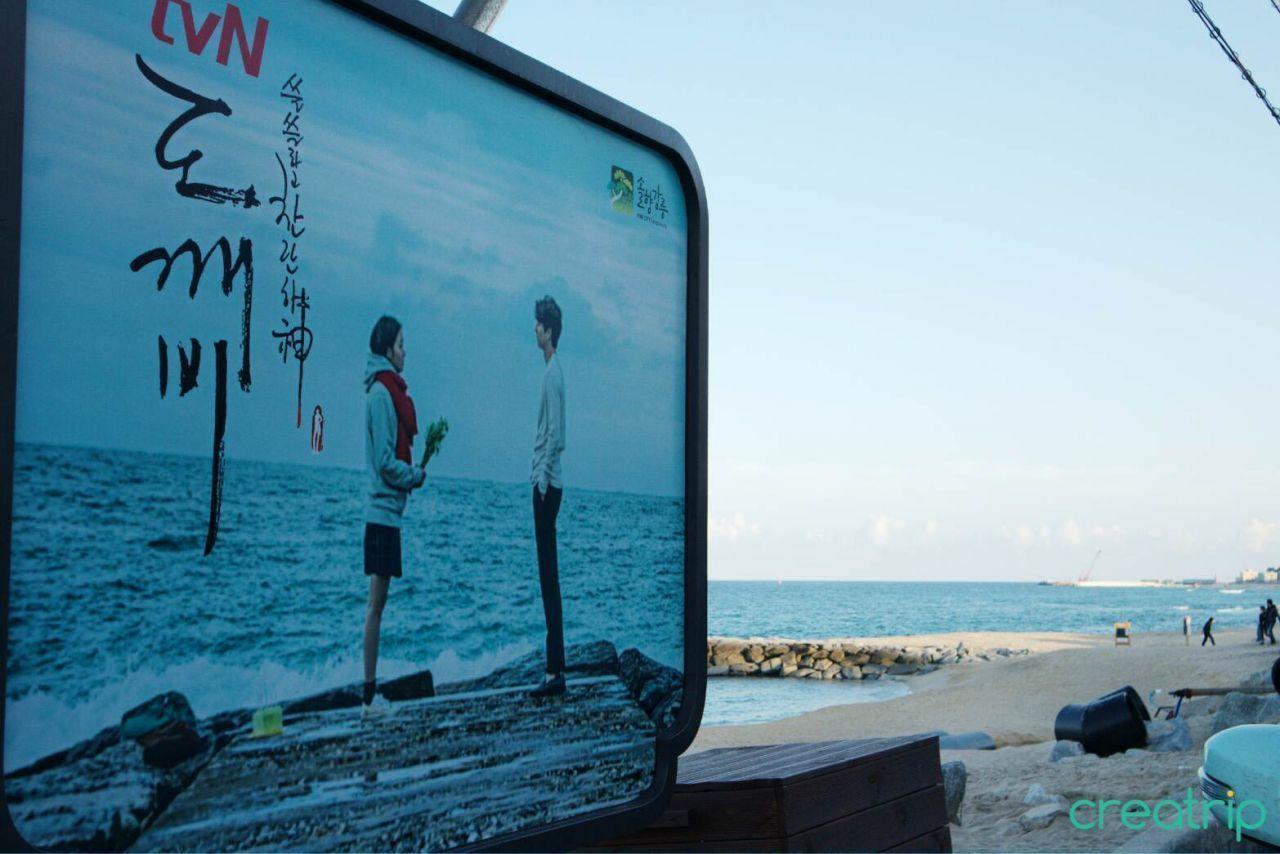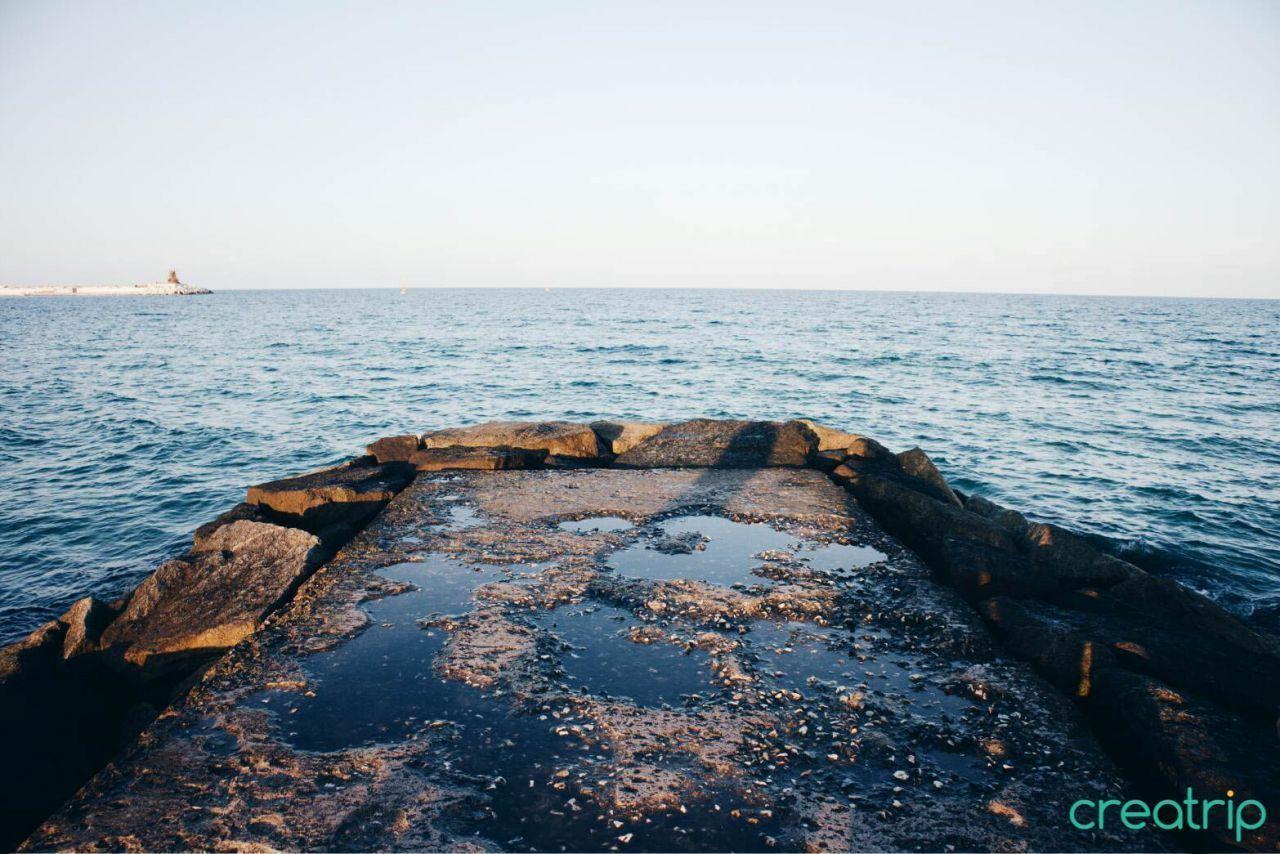 Relax and chill by listening to the sound of the sea, watching the waves overflowing. Jumunjin Port, where you cannot miss out when visiting Gangneung.
【Gangneung Daytrip, Tour】 <Jumunjin Port >


Address : Jumu-ri, Jumunjin-eup, Gangneung, Gangwon-do (

강원 강릉시 주문진읍 주문리)


2. Coastal Driving, Heonhwa-ro Road
From Geumjin Beach to Jeongdongjin Port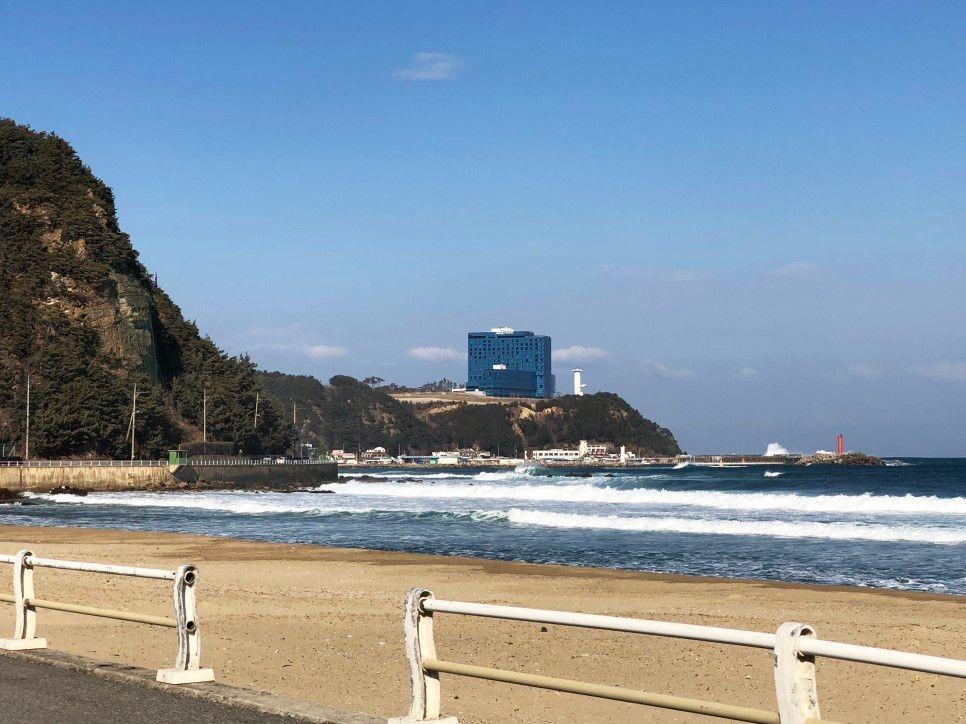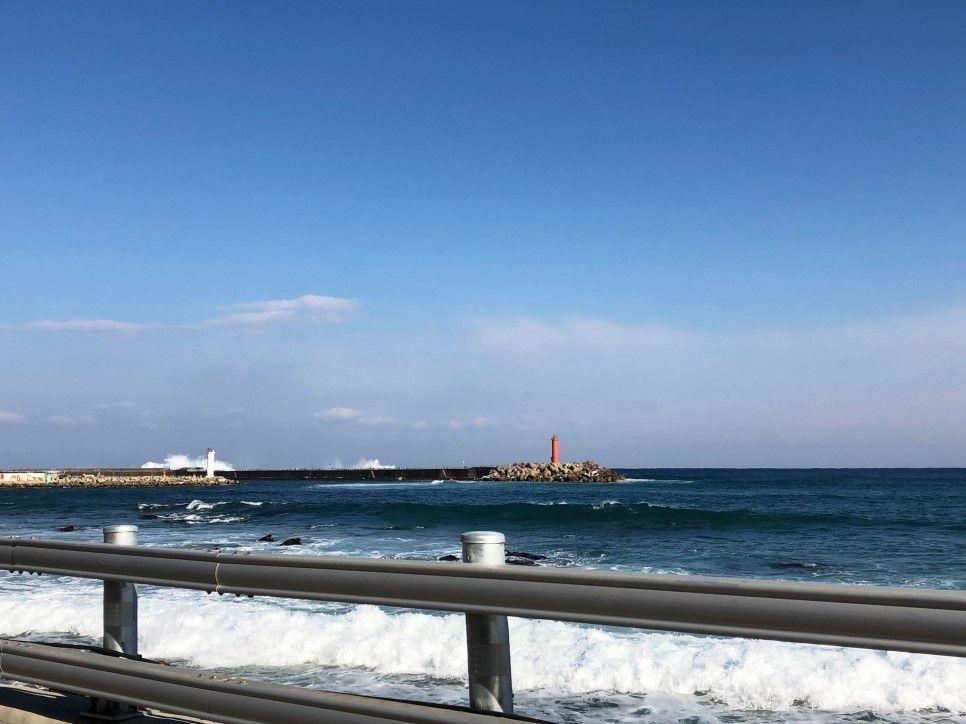 Heonhwa-ro Road is the closest road to the ocean in Korea. It is a beach road from Simgok Port, under Jeongdongjin, to Geumjingan River. When you drive towards the coast at Heonhwa-ro Road, you will see a vast ocean view with a rock formation on the left and sand beaches on the right.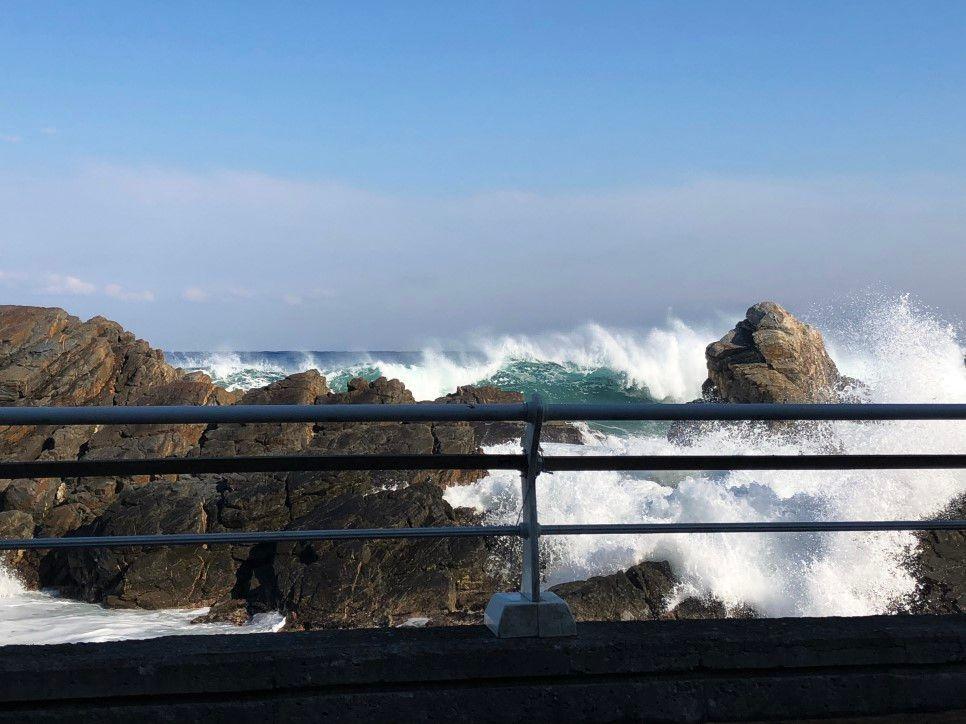 It's recommended to stop for a while and have a walk chilling with the ocean view. Feeling the sea breeze and sound of wave, I know that Gangneung will never let me down whenever I miss the ocean.
【Gangneung Daytrip, Tour】 <Heonwa-ro Road >
Address: Simgok-ri, Gangdong-myeon, Gangneung, Gangwon-do (강원 강릉시 강동면 심곡리)
3. House of Misun, Gamja-ongsimi at Simgokhang Port
Want a bowl of warm soup while driving on Heonwa-ro Road?
Gamja-ongsimi (potato dough soup)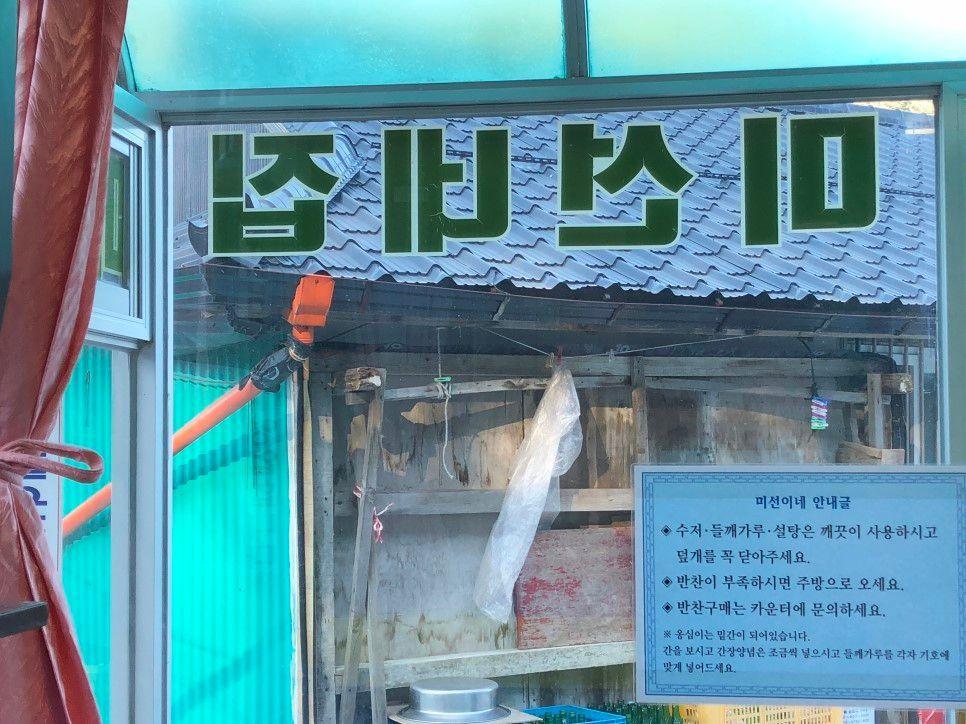 If you drive along the coastal road, you'll reach Simgok-hang Port, where is also the starting point of Jeong-dong Bada(sea) Buchae(fan) gil(road).
There is where a small local restaurant, House of Misun, which looks very authentic just by a glance. It is a restaurant where Koreans feel as cosy as grandmother's home, as well as the nostalgic taste.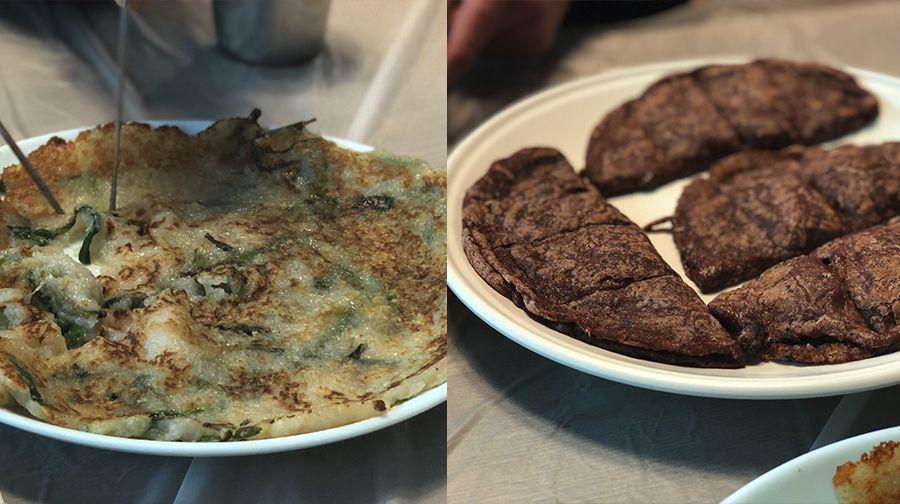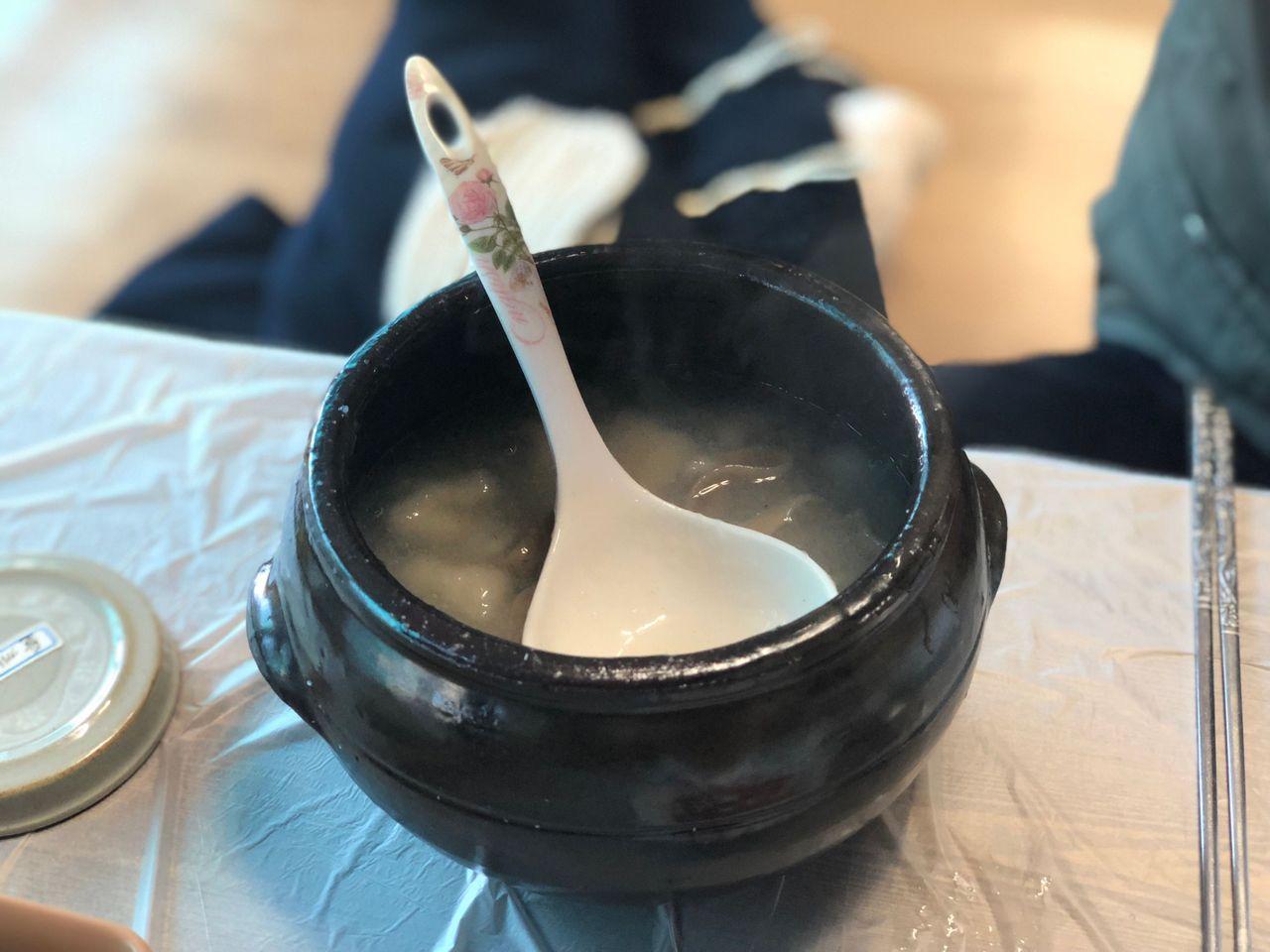 House of Misu serves the native Gangwon-do cuisine, such as Gamja-ongsimi (potato dough soup), Gamja-jeon (potato pancake) and Millet pancake, which plain and simple taste even for those who don't prefer spicy food can be enjoyed.
【Gangneung Daytrip, Tour】House of Misun, Gamja-ongsimi
Address: 663-1 Pondhwa, Gangdong-myeon, Gangneung, Gangwon-do (강원 강릉시 강동면 헌화로 663-1)
Hours : 09:00 - 18:00
Recommendation: 감자옹심이 6,000 / 감자부침 3,000
4. Geumjin Port
The shining stars fall on sea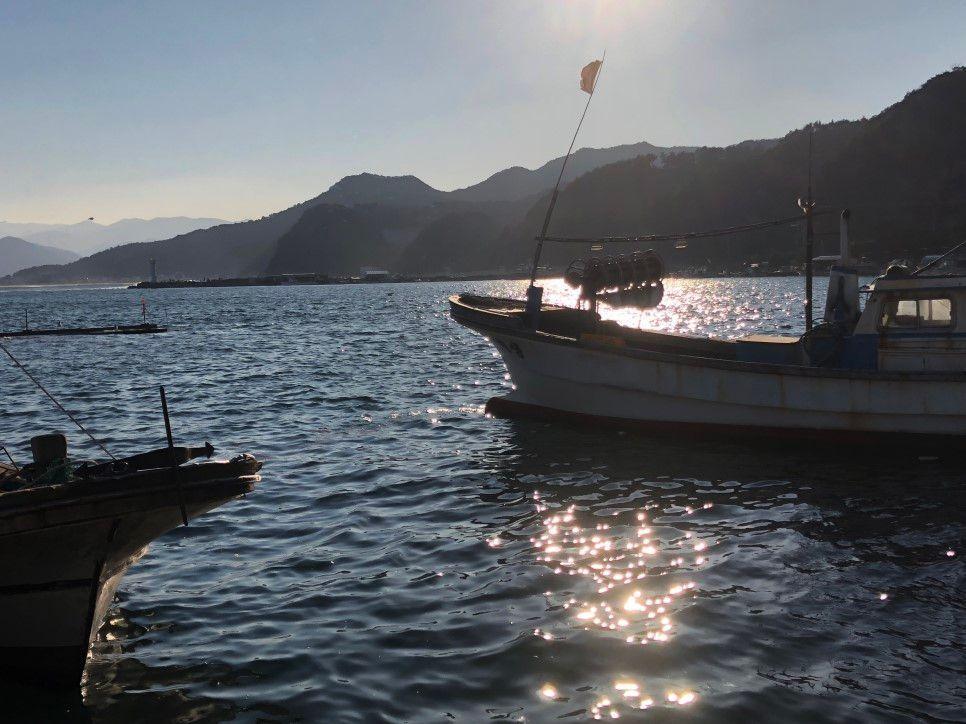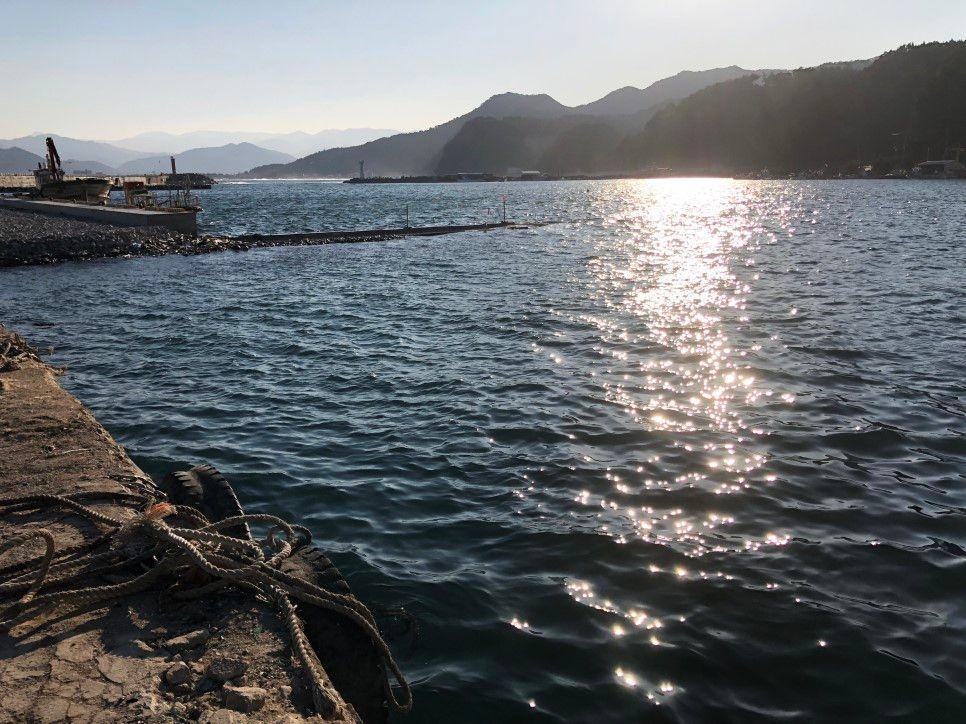 On the way back from Simgok Port, you can take a short break at Geumjin Port for a closer view of the sea where fishing boats park at the side.

You will fell in love with the sparkling sea and the lively scenery around it ;)

Take a rest for a while and enjoy the sea slowly.

【Gangneung Daytrip, Tour】Geumjin Port
Address: Heonhwa-ro, Okgye-myeon, Gangneung, Gangwon-do (강원도 강릉시 옥계면 헌화로)
5. Shelly's Coffee 쉘리스커피
European vintage and antique coffee shop by Sacheon Beach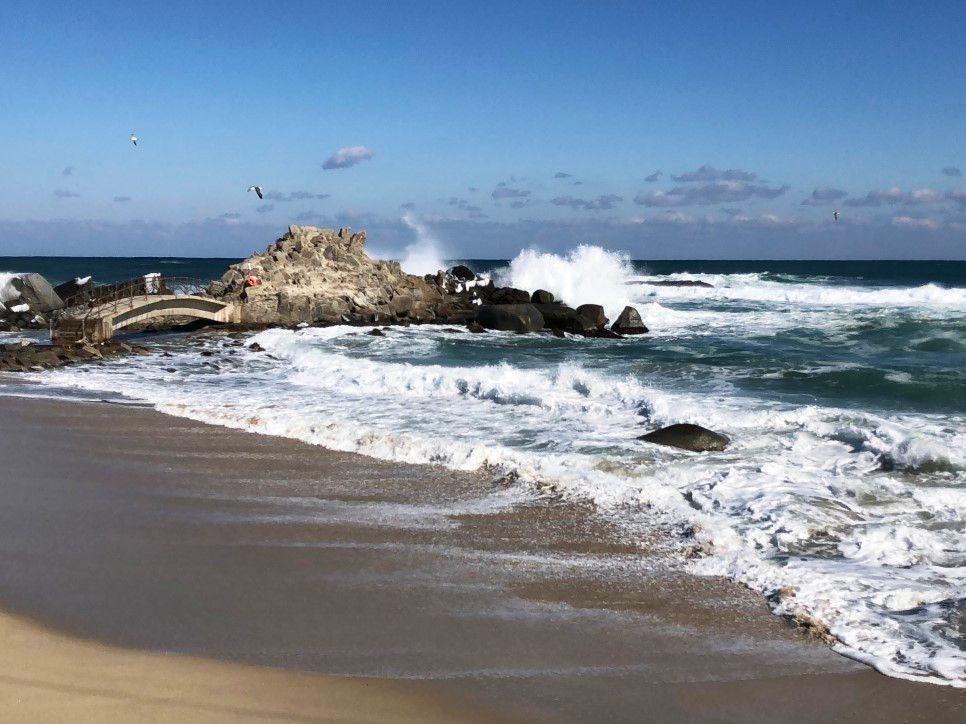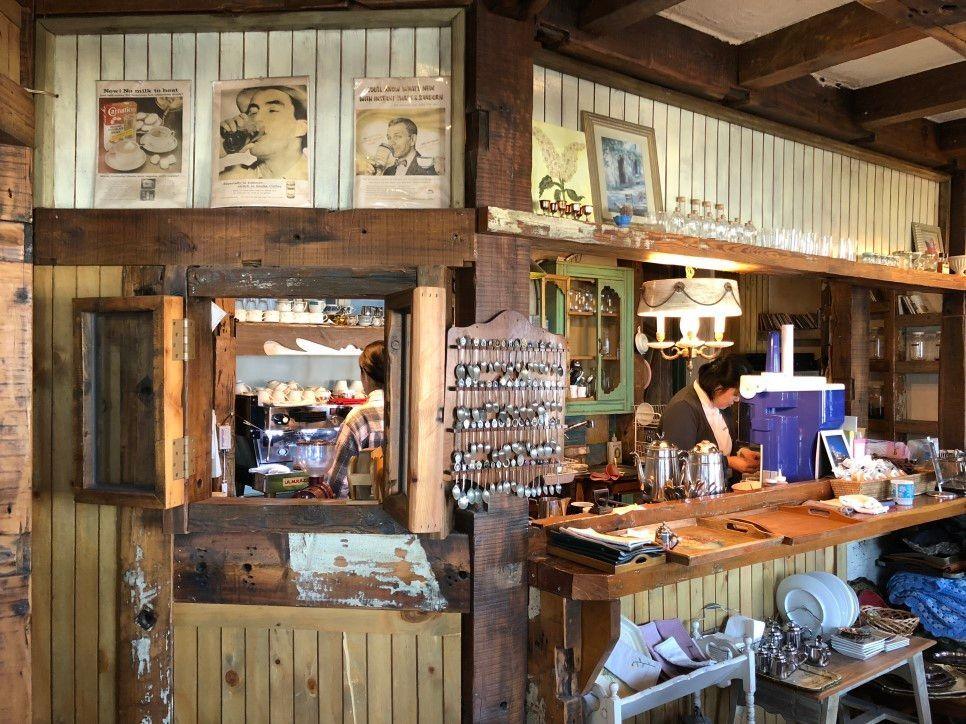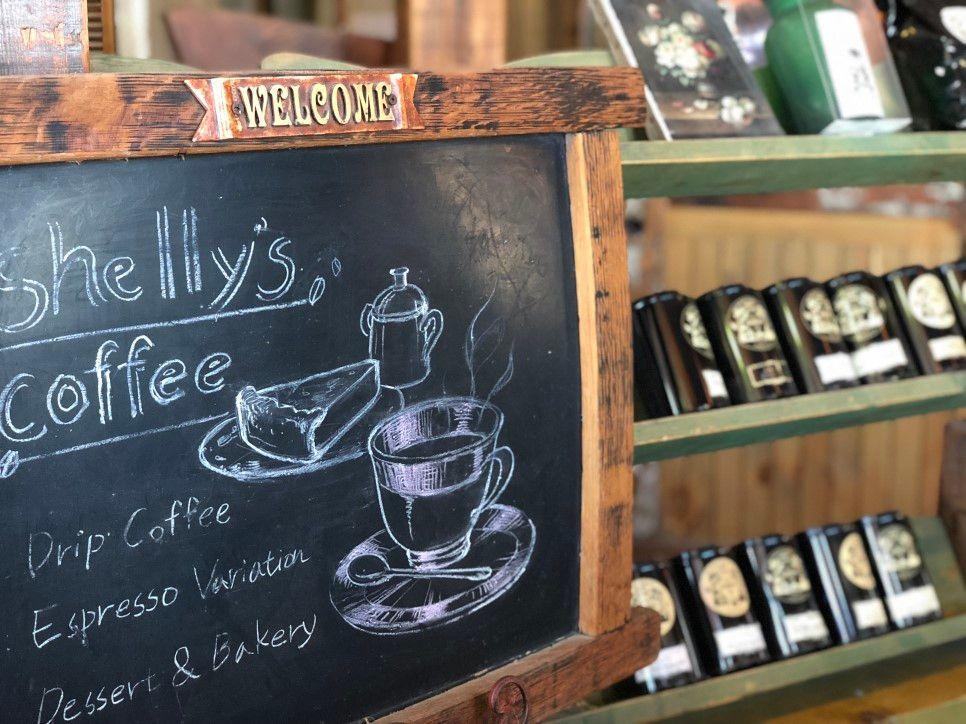 Shelly's Coffee which located at the shore of Sacheon Beach, with the brick appearance that makes people wonder what kind of fairy tale is happening inside. The warm tone wooden interior style makes the customer feels like home. No wonder why it is already lit on SNS.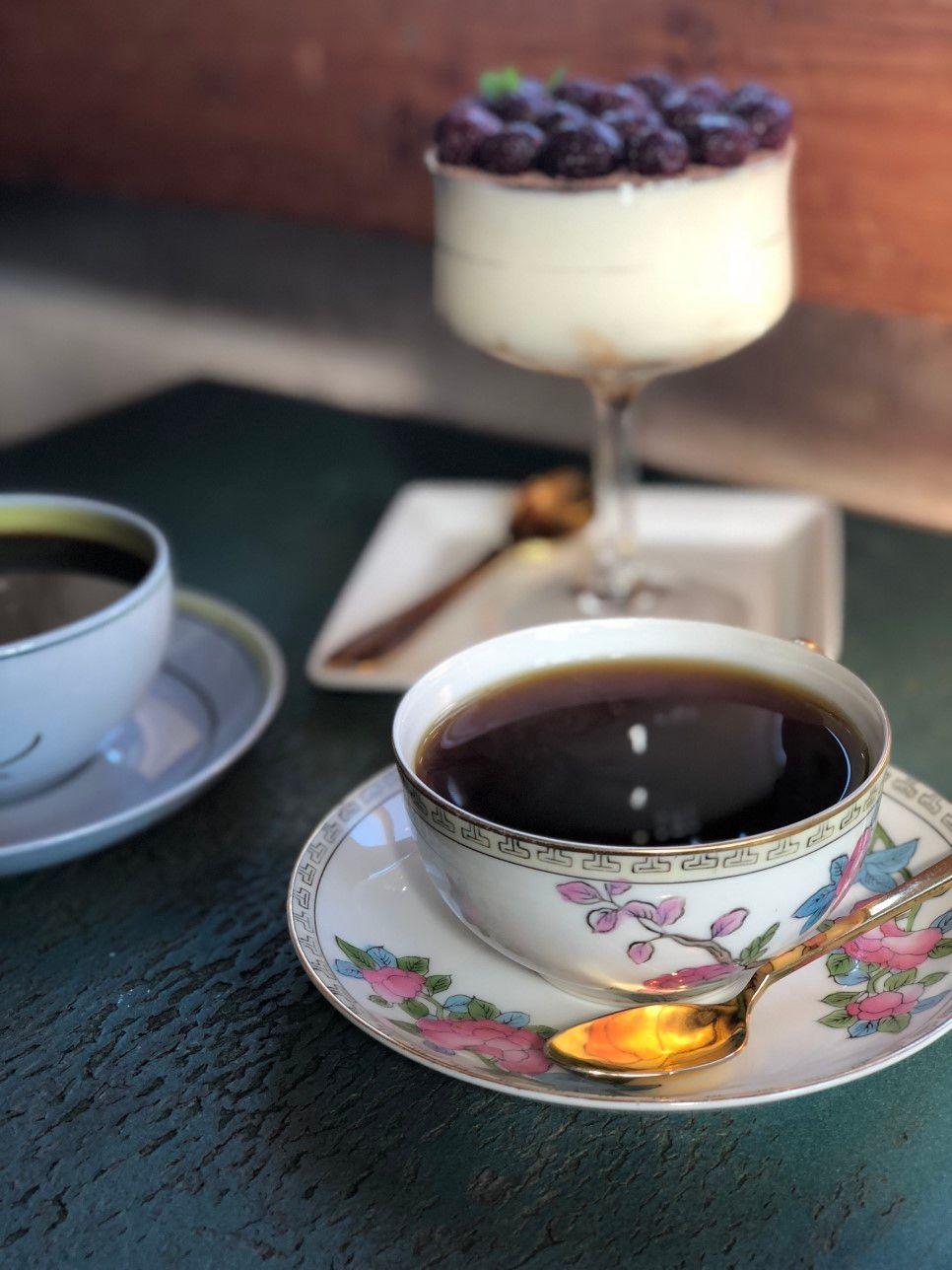 You'll have a sweet time here with a cup of warm drip coffee and Shelly's signature menu, white chocolate tiramisu.
Please come in and make yourself at home with the beautiful ocean view and tasty desserts&coffee at Shelly's Coffee~ :)
【Gangneung Daytrip, Tour】Shelly's Coffee
Address: 95 Jinni Beach Road, Sacheon-myeon, Gangneung, Gangwon-do (강원 강릉시 사천면 진리해변길 95)
Hours: every day 11:00 - 22:00
Recommendation: White Tiramisu 13,000KRW
6. NOV12 노브일리
A cosy sensibility cafe in Gangneung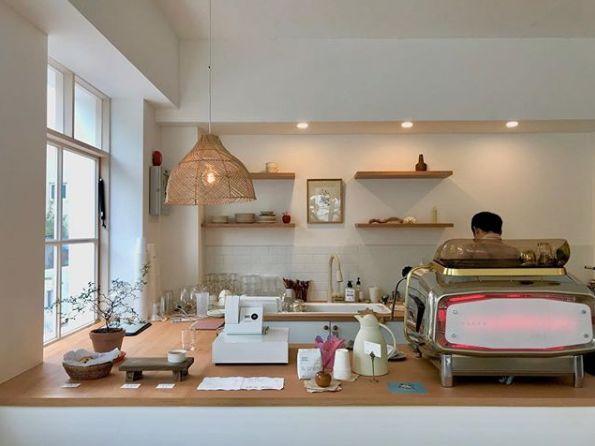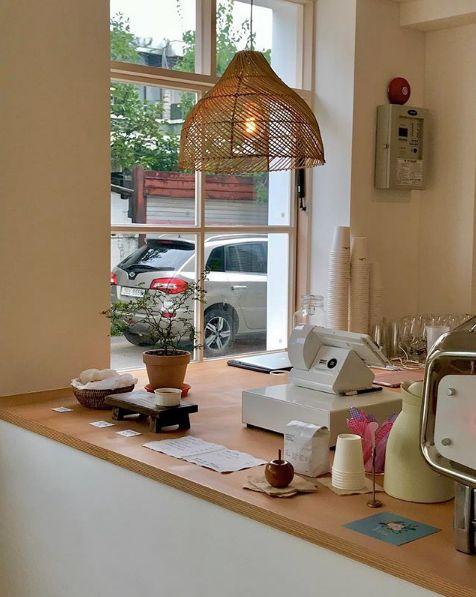 'NOV12' is not a normal cafe that serves only coffee and dessert but also runs as an atelier. Thanks to the warm feeling kind of interior fulfilling with wooden furniture make the vibe here cosy and relaxing!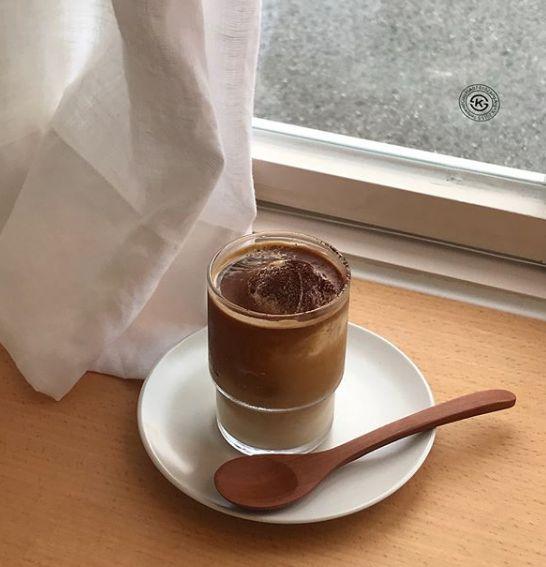 We'd like to recommend you NOV12's Einspänner with a mottled creamy texture. :) It goes well with desserts as you can enjoy an even sweeter taste and moment.


Gangneung Daytrip, Tour】Cafe <NOV12>
Address: 1F, 5 of Gangneung-daero 202-gil (강릉시 강릉대로202번길 5 1층 카페 노브일리)
Hours: 12:00 - 20:00 / Weds off
Recommendation: Einspänner 6,000KRW
7. Donghwa Garden 동화가든
The right choice for Jjambbong and Soft tofu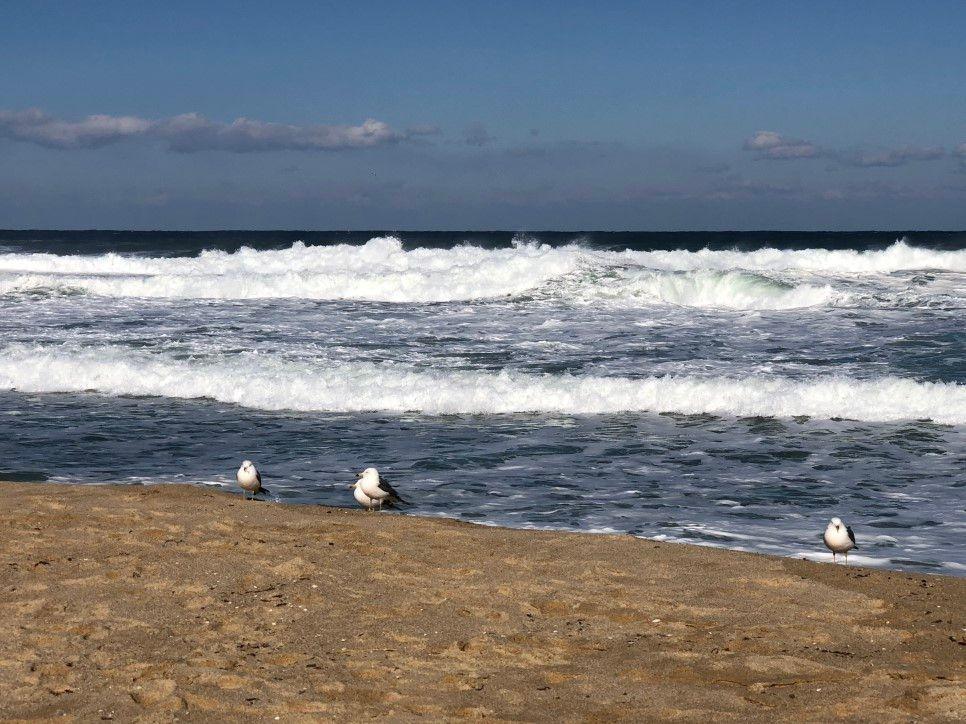 Donghwa Garden is a famous restaurant for Jjambbong (Hot seafood noodle soup) and Soft tofu in Gangneung which is on most of the local travellers' bucket list. I was told that it is too crowded that inevitable the queue but I'd truly like to recommend you this place!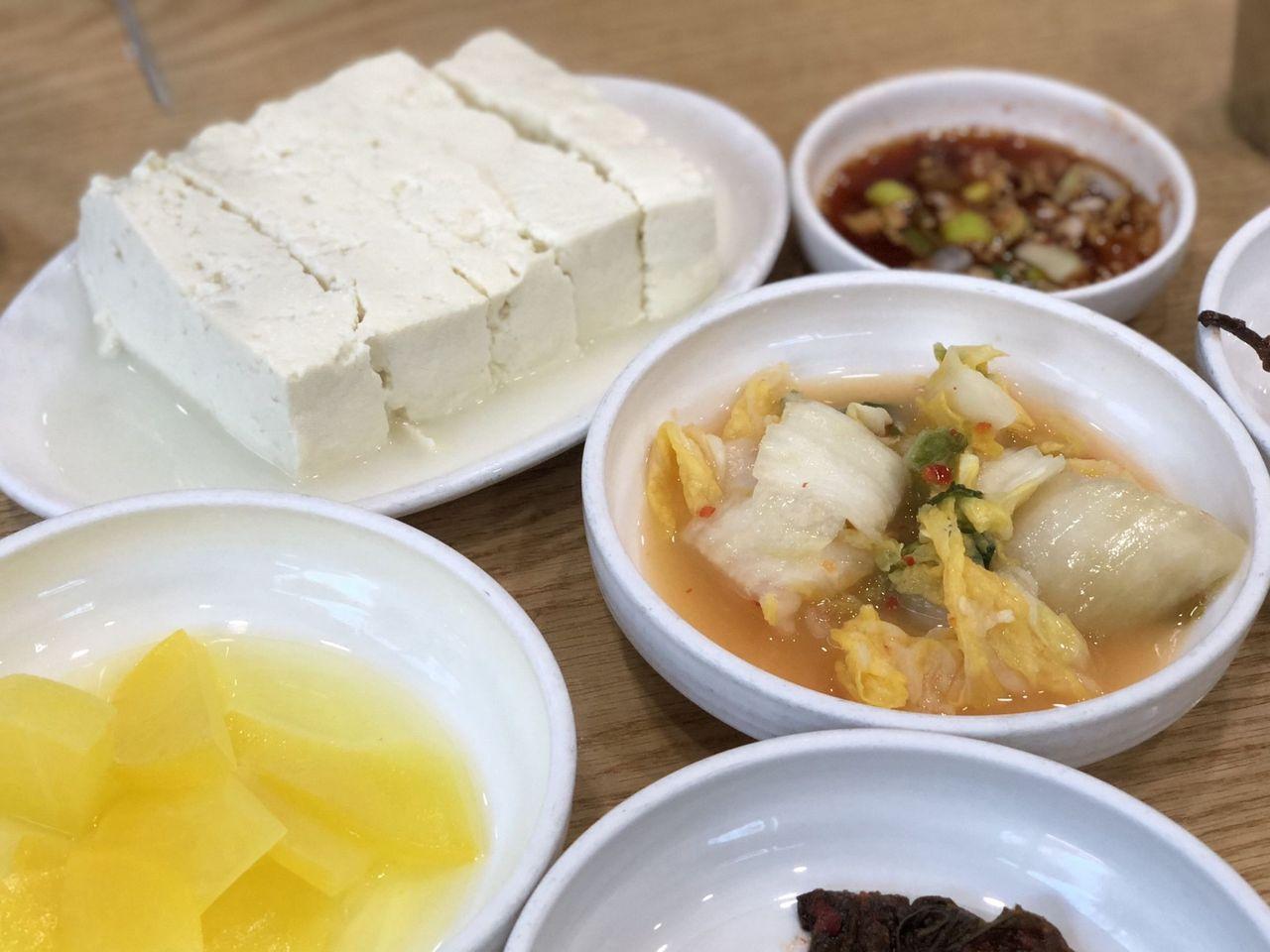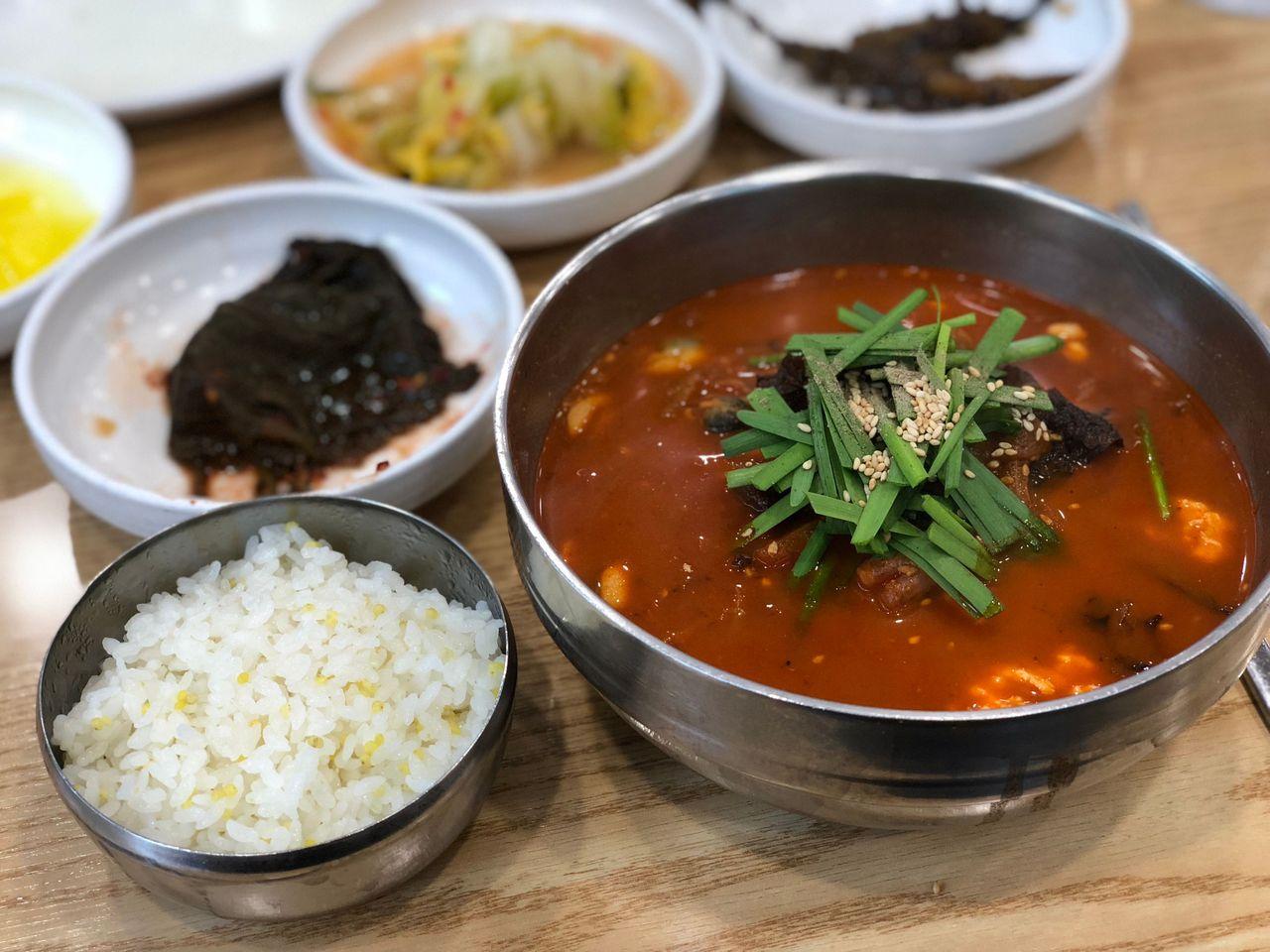 From the hot spicy seafood soup to the plain soft tofu taste all good. A sip of hot soup with a bite soft tofu, enjoy a great meal at the big hit local restaurant, Donghwa Garden!
【Gangneung Daytrip, Tour】<Donghwa Garden>
Address: 15 Chodangsundubu-gil, Gangneung, Gangwon-do (강원 강릉시 초당순두부길77번길 15)
Hours : 07:00 - 19:30 /Break time 16:00 - 17:00 / Weds off
Recommendation: Hot seafood soup& Soft tofu set 10,000
This was a post about BEST things to do in Gangneung, Gangwon-do. If you come and do the actual tour you will be able to learn and feel a lot more than what was introduced in this blog.
If you have any further inquiries, please feel free to comment below or shoot us an email at support@creatrip.com. See you next time~
---