Best Korean Ski Resorts Recommended By Locals
Top 8 Ski Resort Recommendations In Korea For Winter 2021-2022!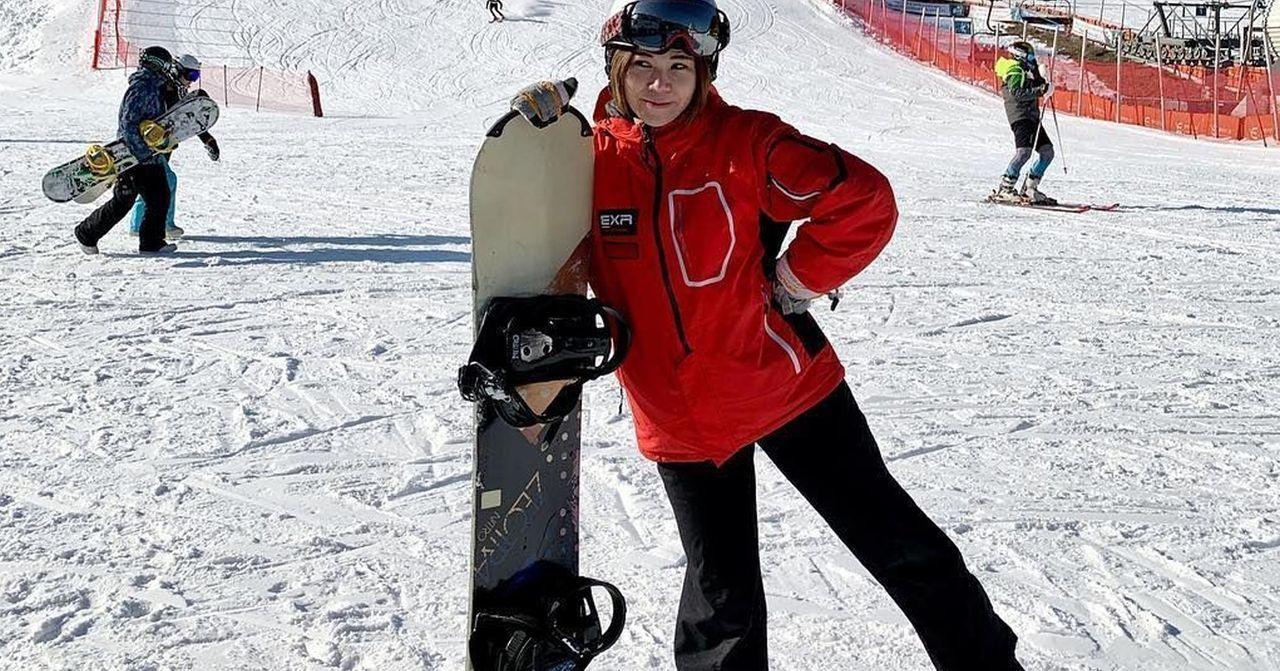 With winter right around the corner, we thought it would be a good idea to introduce you to some of the most loved ski resorts in Korea for winter of 2021-2022.
Korea has some really great options that combine sightseeing with winter sports, so you can enjoy your trip to the fullest.
The window of time is only about 3 months though, so don't miss out!
---
Address: 강원도 홍천군 서면 한치골길 262
262 Hanchigol-gil, Seo-myeon, Hongchi-gun, Gangwondo
Dates: 2021.11.27 - TBD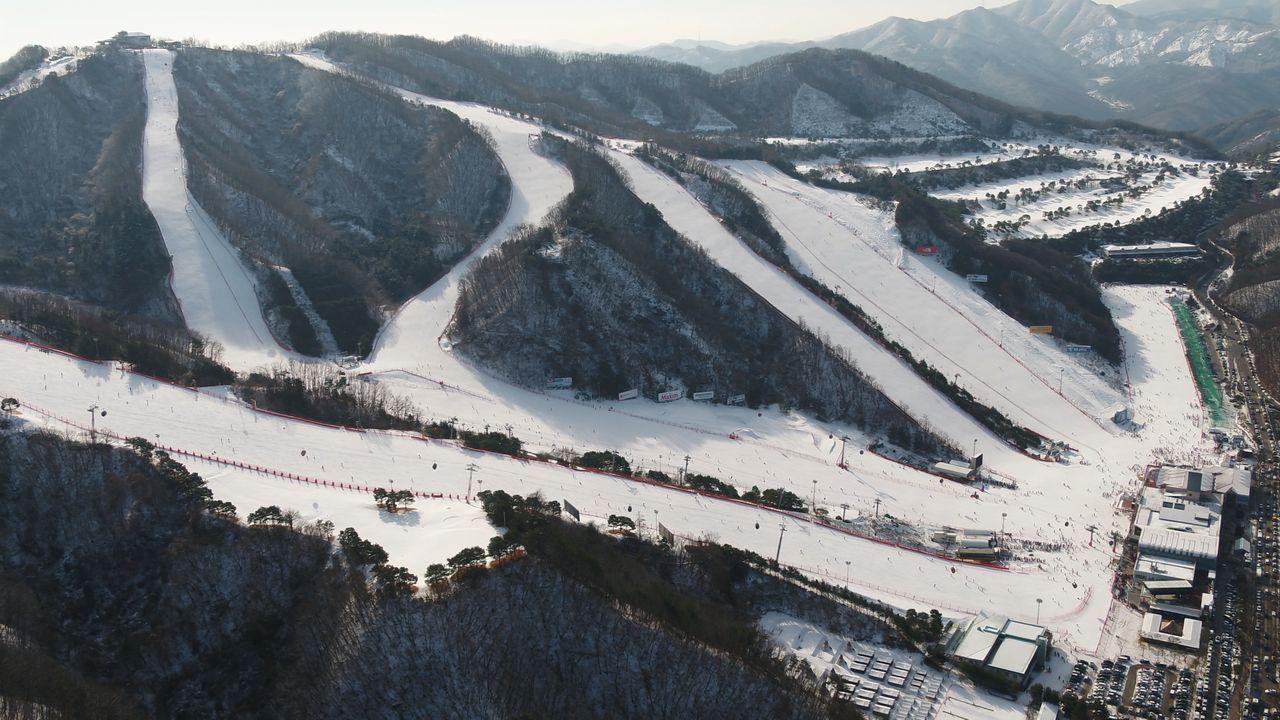 Vivaldi park has the best facilities in Korea. The tours usually include trip to nearby Nami Island, which is located in Hongcheon.
Vivaldi Park is located close to Seoul so you can enjoy skiing for longer time.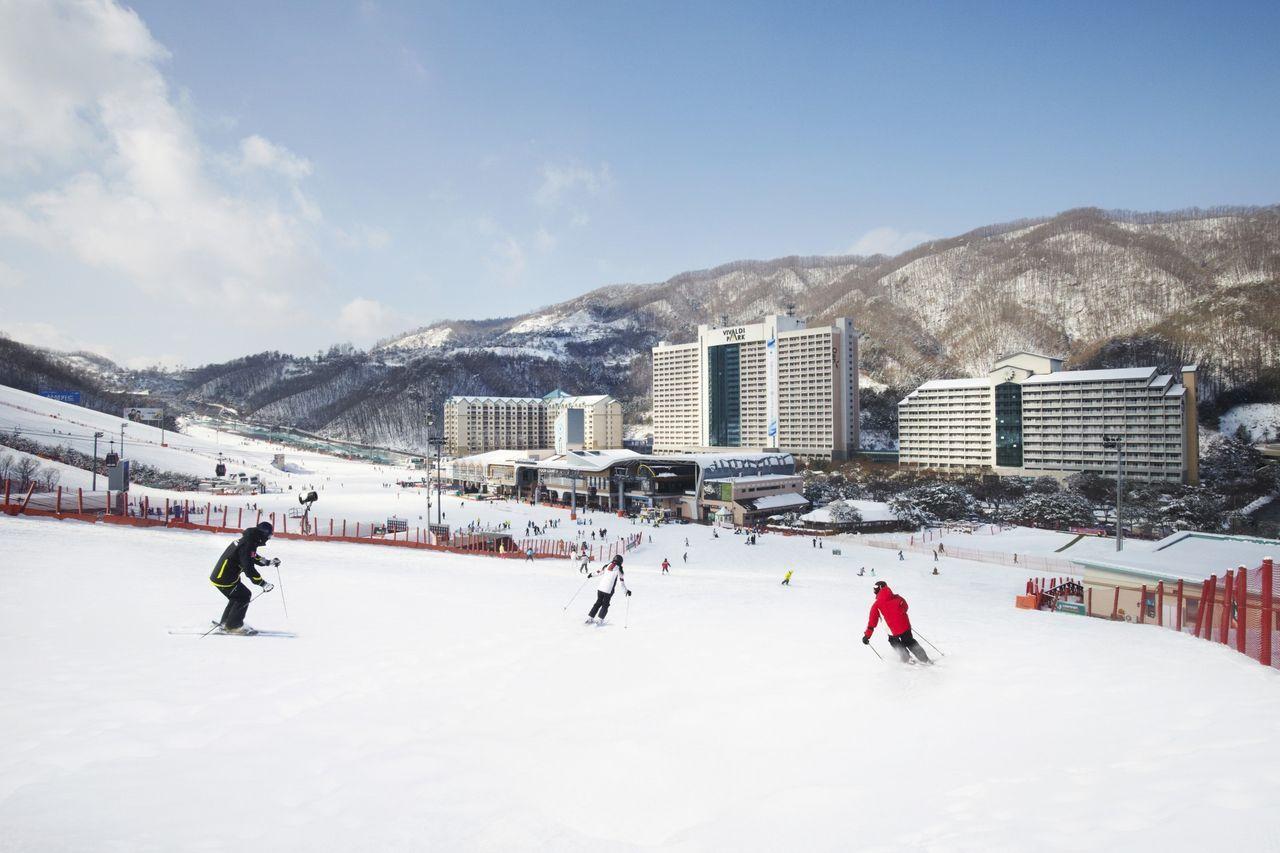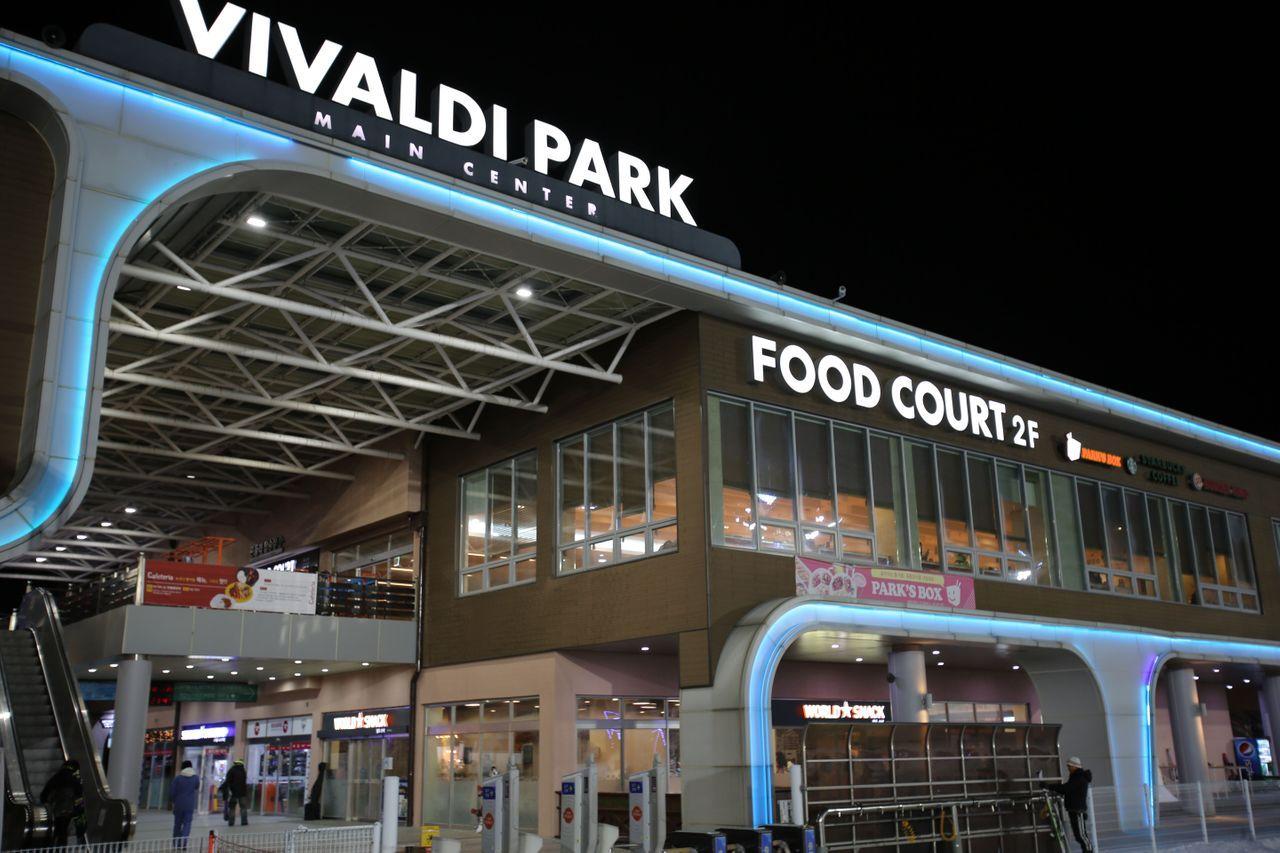 Korean ski resort Vivaldi Park has a wide range of slope difficulties, from beginner to advanced. It has ski equipment, cable cars, and sleds available on sight, and provides a more complete experience than other ski resorts.
When we visited, we thought it would be great to come back every winter!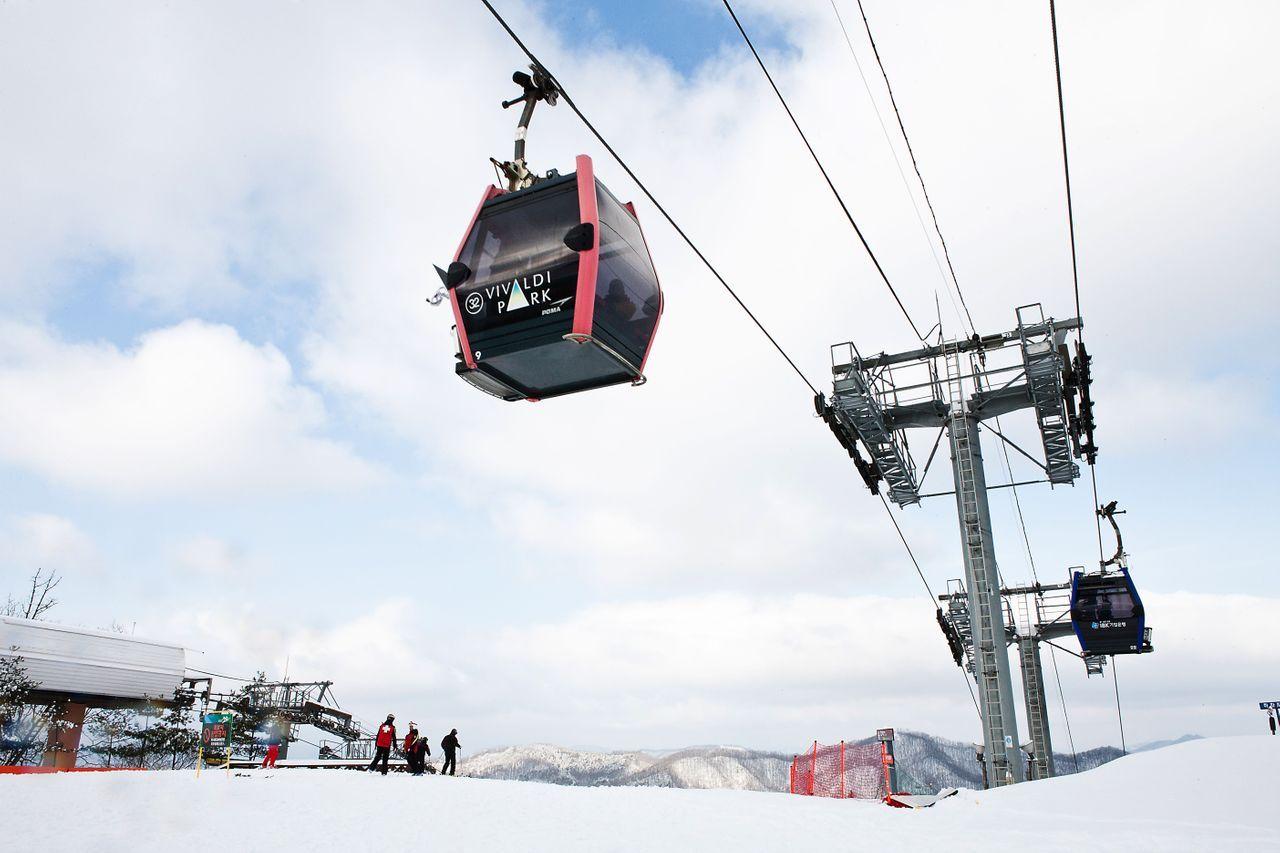 If you don't want to ski, then you can enjoy the sightseeing package, flying over beautiful mountains covered in silver in cable car. For children there are also exciting and interesting snow basins where they can go sledding.
Personally, we think this is the best ski resort in Korea.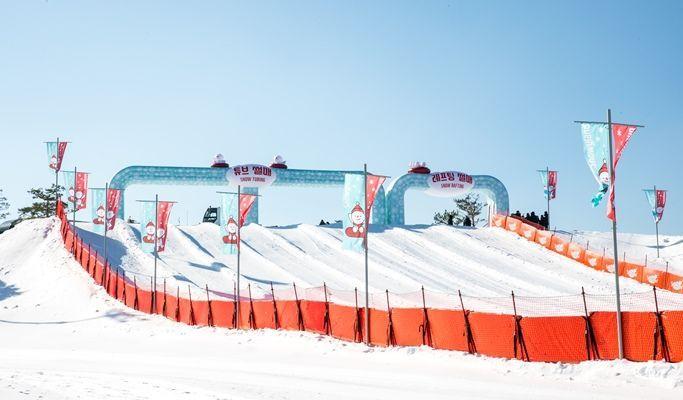 ---
Address: 강원도 춘천시 남산면 북한강변길 688
688 Bokhangangbyeon-gil, Namsan-myeon, Chuncheon-si, Gangwon-do
Dates: 2021.12.01-2022.02.28
Transportation: Take the shuttle bus from Baekyangri Station (백양리역) Exit 10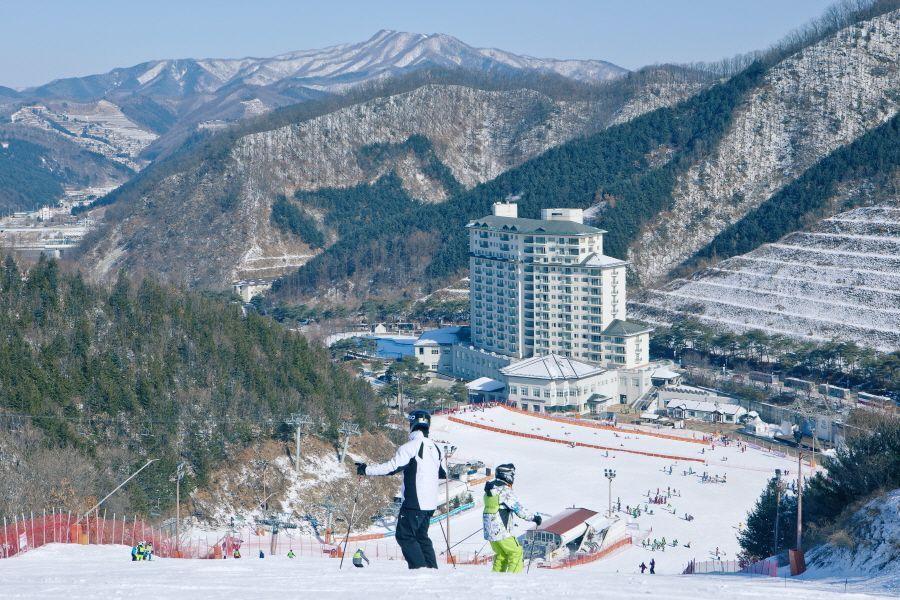 Elysian Gangchon is also one of top 3 ski resorts in Korea. In terms of snow quality, Elysian Gangchon is the most beautiful ski resort in Korea.
Located about an hour from Seoul, it is the only ski resort that can be reached by subway.
The strong point of Elysian Gangchon is that there are many slopes for beginners. It is a very novice-friendly ski resort for those of you who are not familiar with skiing, and is comparable to Vivaldi Park resort as far as quality of experience.
If you are a beginner looking for a low pressure environment to learn the ropes, this would be the best place for you.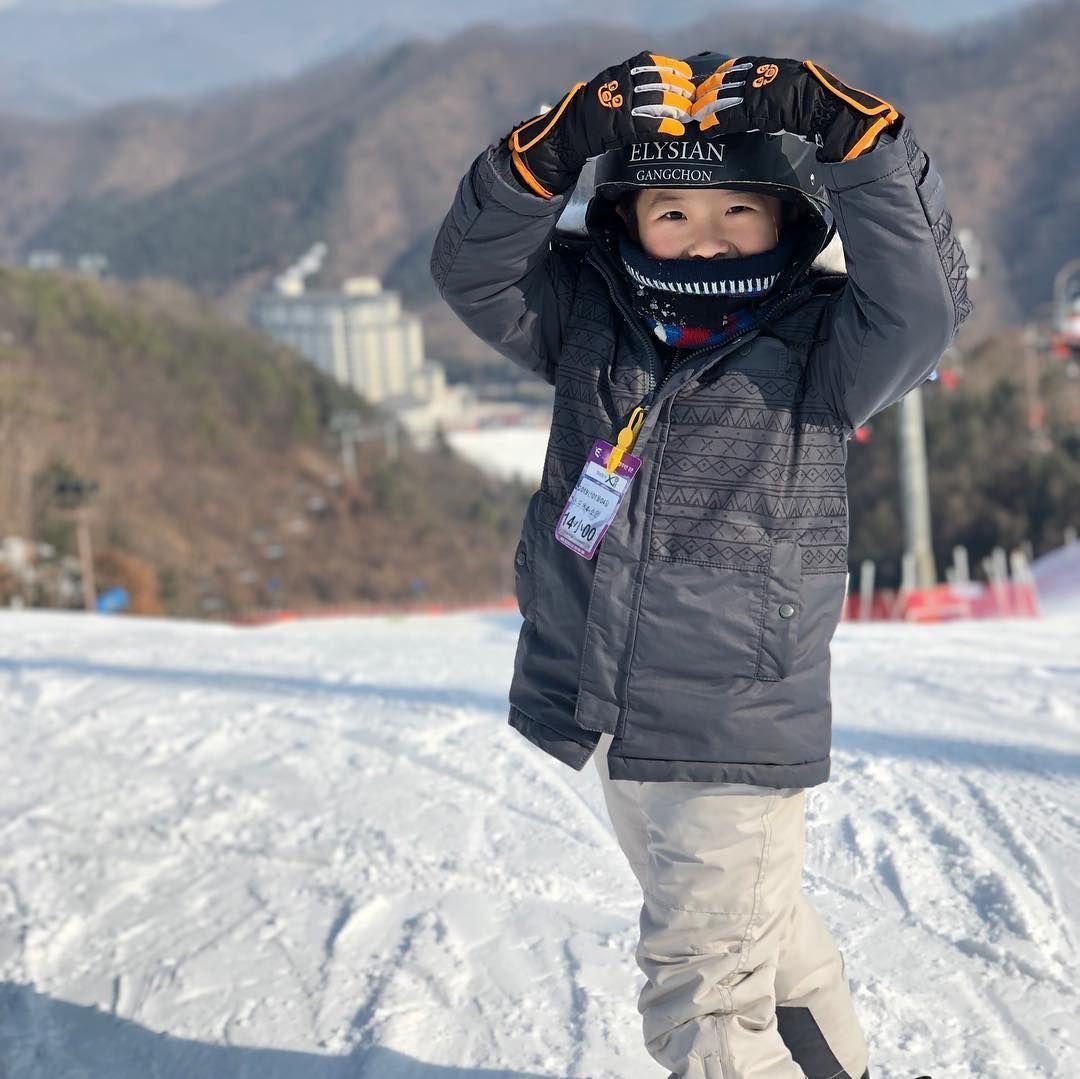 Source: IG @hyunki81
There are moving walks for the beginner slope, and the cable car is set for the middle and high class ski slope. Or, you can just play in the snow, ride sleds, and enjoy sightseeing.
NCT members have also come here to ski!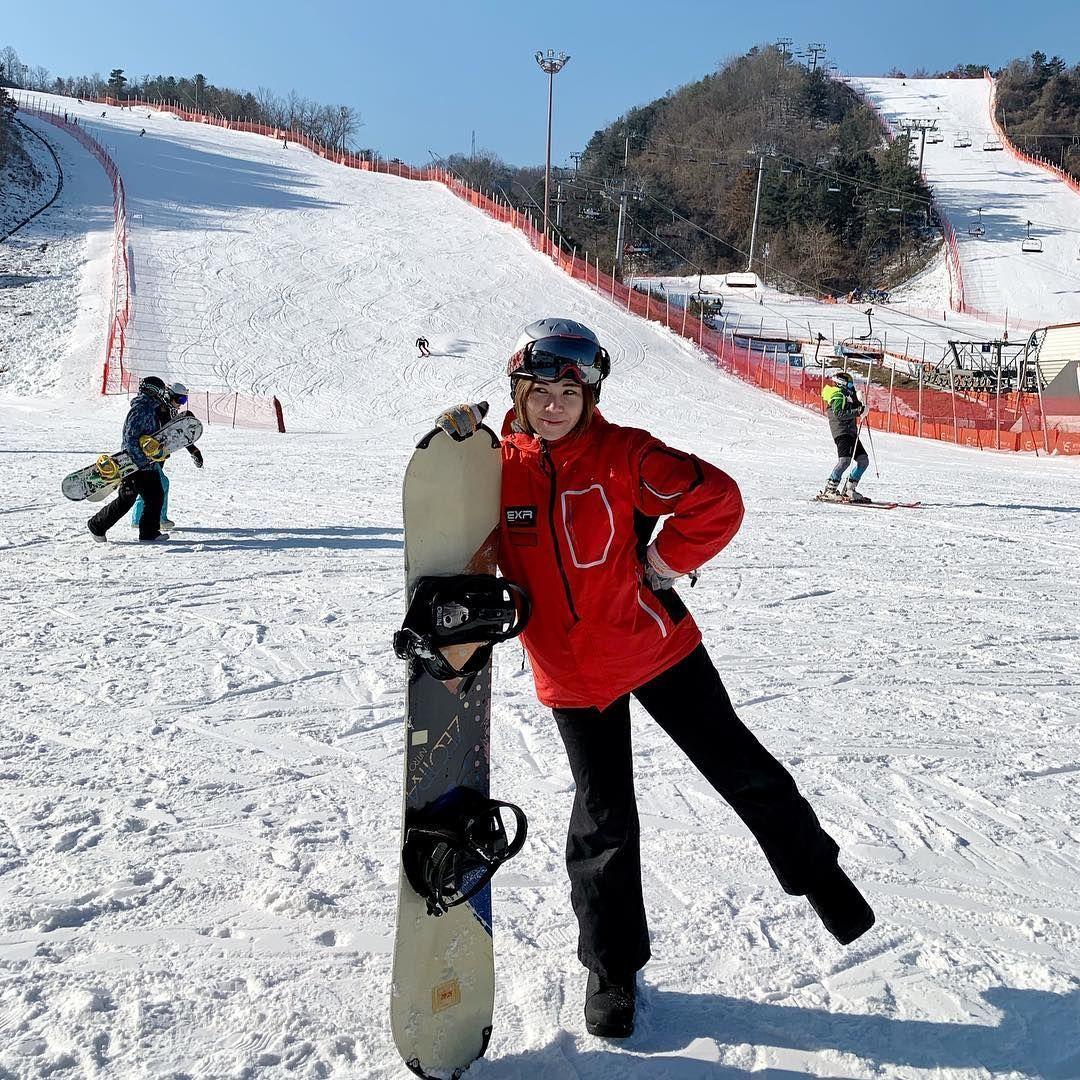 Source: IG @nnatalie.nat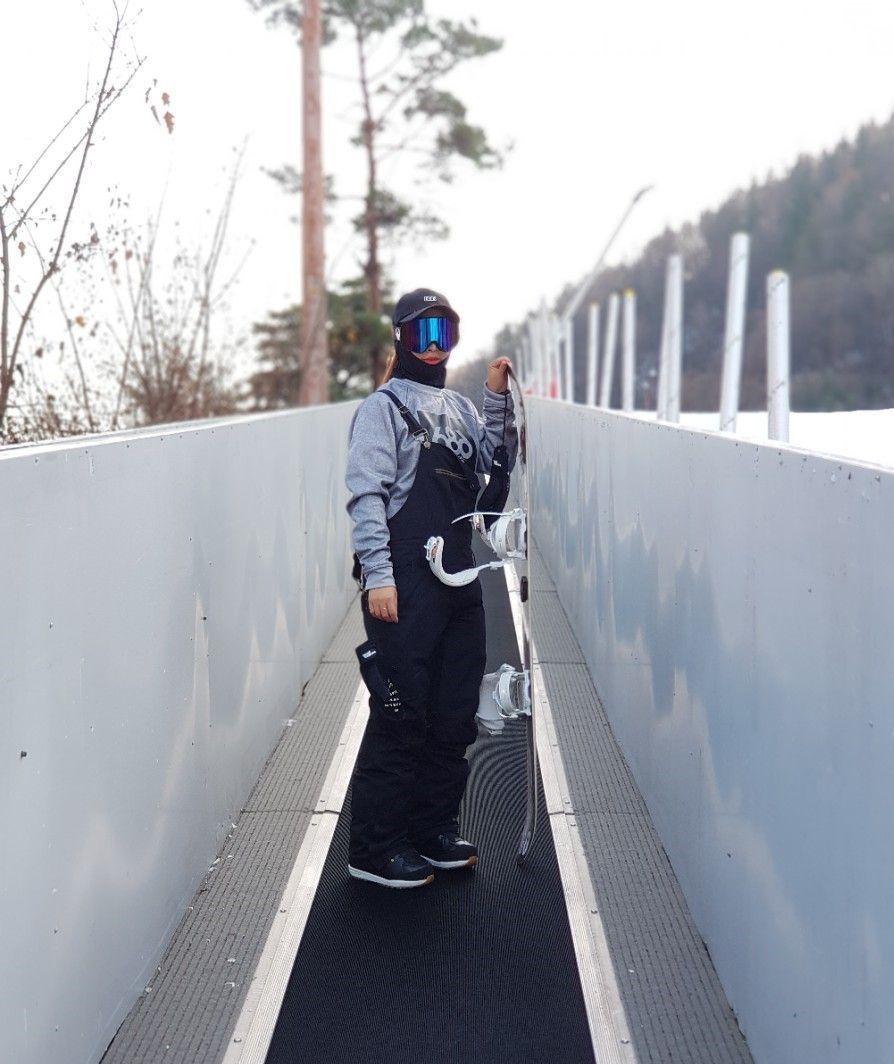 ---
Address: 경기도 이천시 마장면 지산로 267
267 Jisan-ro, Majang-myeon, Icheon-si, Gyeonggi-do
Dates: 2021.12.07-2022.02.26
May be subject to change, check the official website to confirm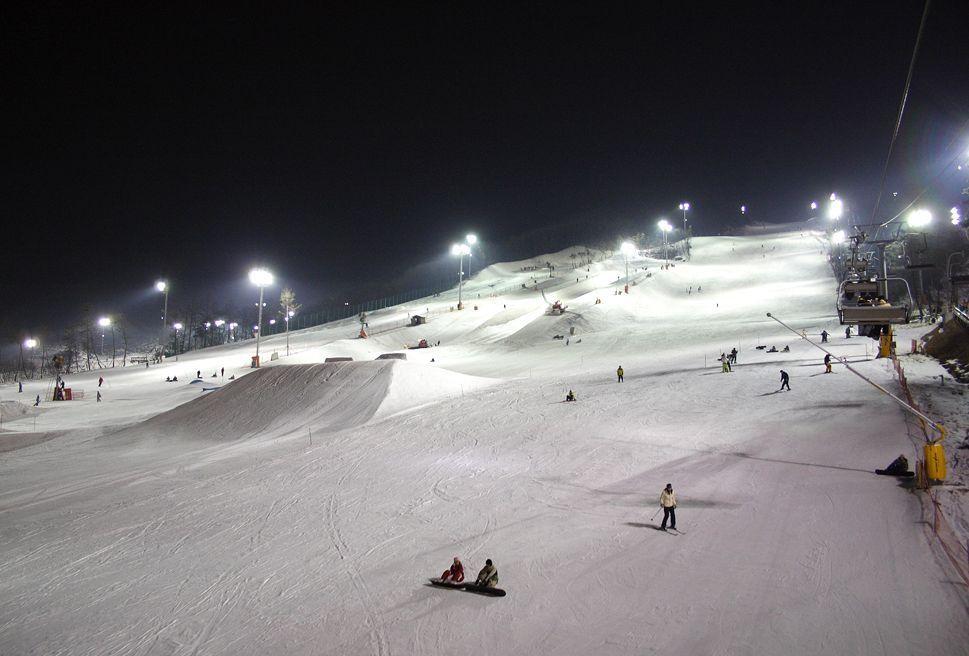 If you are coming from Seoul, Jisan Forest is the closest place to go. If you want more time to enjoy on the sight and less transportation time, this could be the place for you.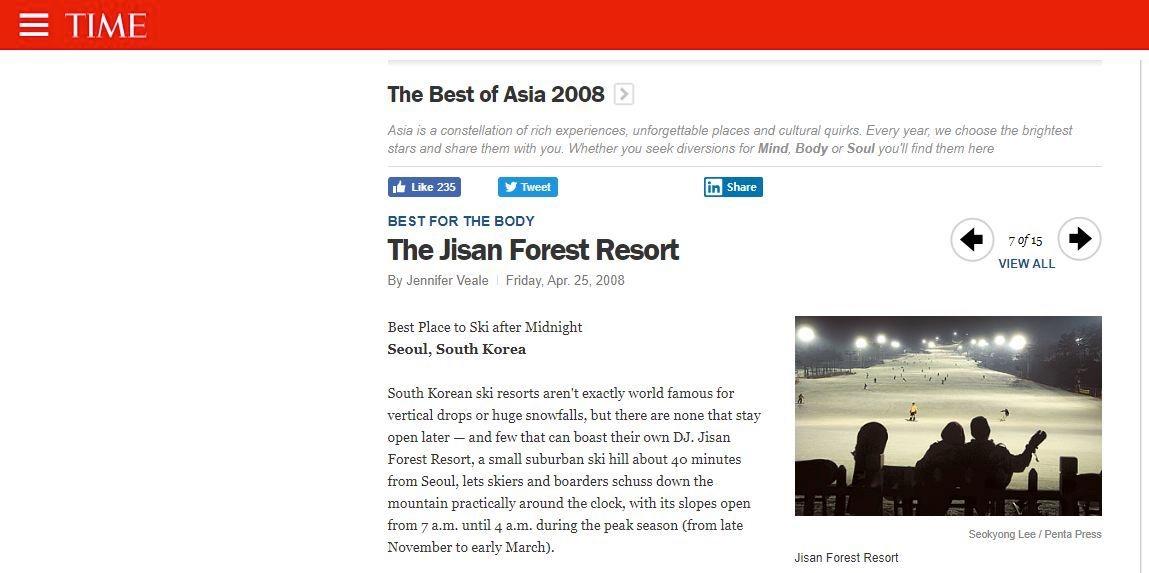 It was once selected as the the best ski resort in Asia by Asia Times and although it is not as famous as the previous two resorts, it is very popular among Koreans.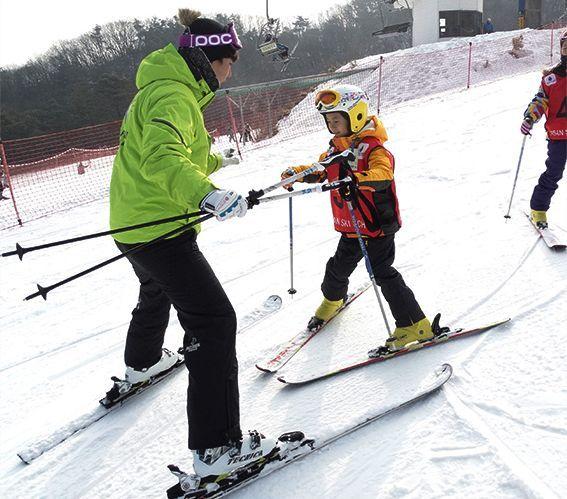 For beginners, Jisan Forest offers quality ski lessons taught by trained professionals. Plus, they have a separate area for learning, so you don't need to worry about bumping into other skiers.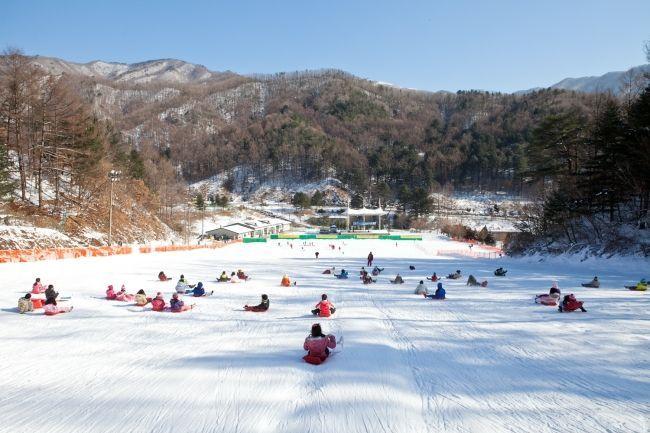 Nevertheless, if skiing isn't your thing, you can enjoy snow in another way - sledding! It's available from 9:30-16:30 and is a great way for people of any age or ability to ride the slopes.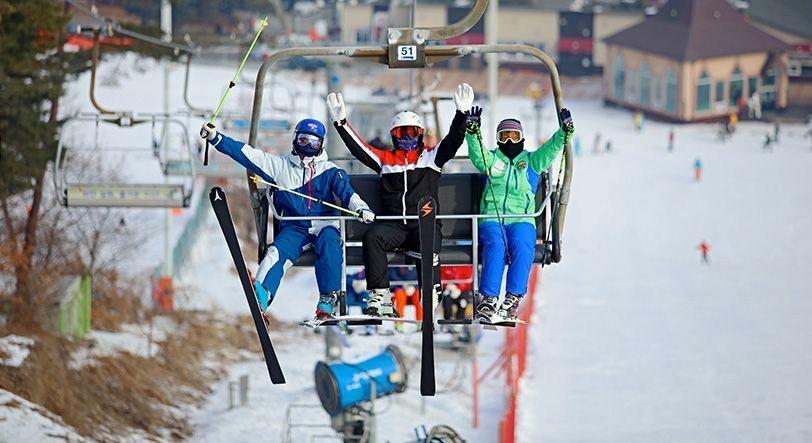 ---
Address: 강원도 평창군 대관령면 올림픽로 715
715 Olympic-ro, Daegwallyeong-myeon, Pyeonchchang-gun, Gangwon-do
Dates: 2021.11.26-2022.02.28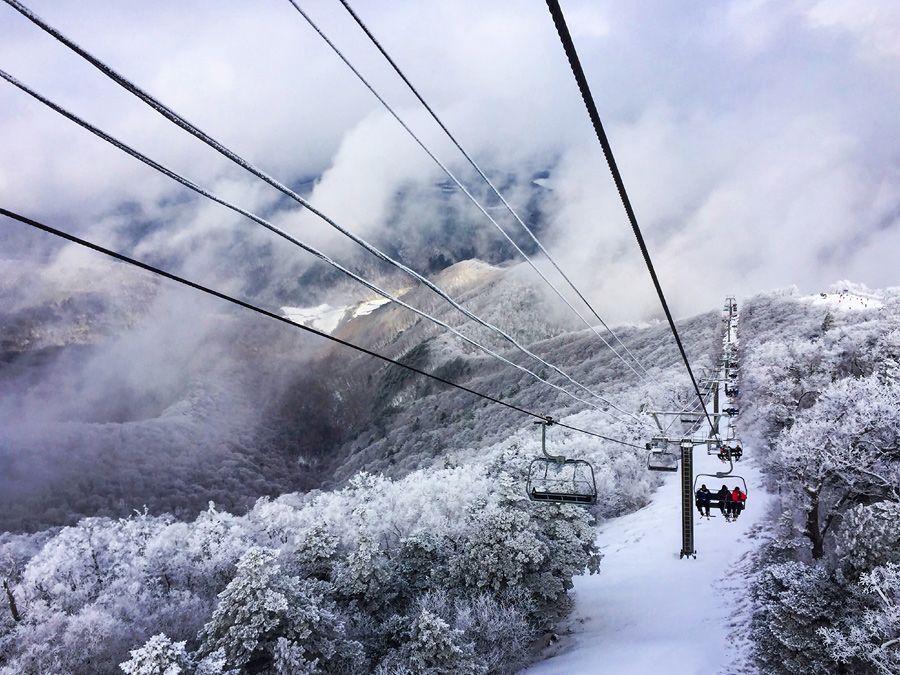 You might not be familiar with the Yongpyong Resort, but you probably have heard of the Korean dramas filmed here. Much loved Korean dramas like Winter Sonata and Guardian: The Lonely and Great God were filmed here!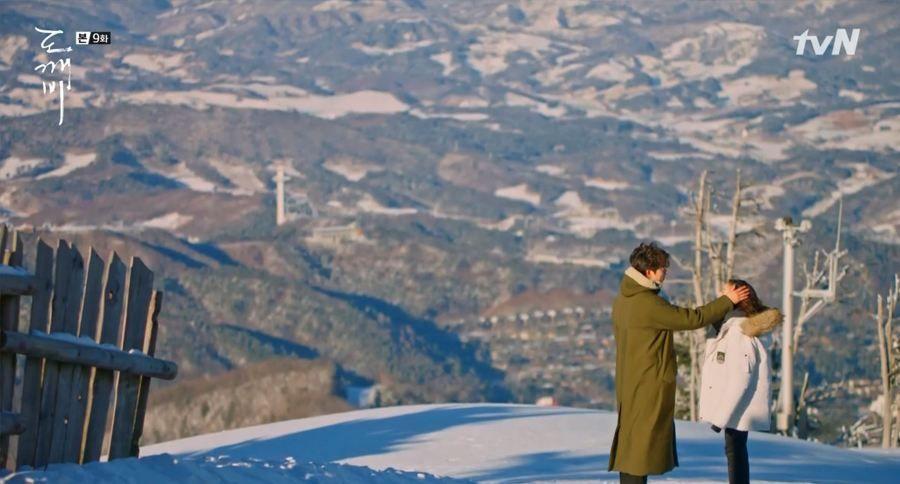 Source: tvN Guardian: The Lonely and Great God
So if you want to experience the same beautiful winter scenery in K-dramas, Yongpyong Resort is the place for you. It also provides diverse ski courses so you can choose according to your ski level.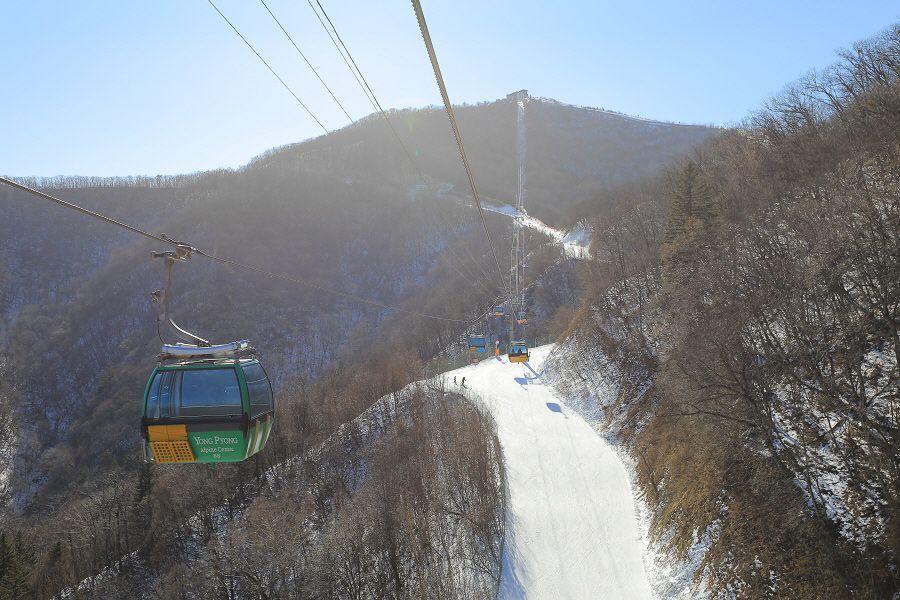 Gangwon-do is the most snowy place in Korea, because of its geographical environment and climate. Yongpyong resort is located in Pyeongchang, where the Winter Olympics were held.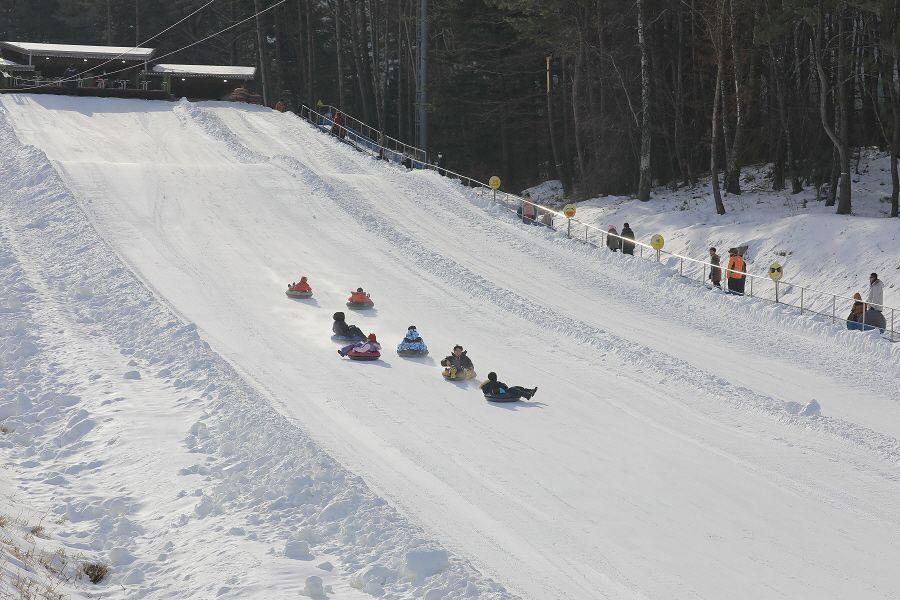 ---
Address: 경상남도 양산시 원동면 어실로 1206
1206 Eosil-ro, Wondong-myeon, Yangsan-si, Gyeongsangnam-do
Dates: Late December 2021 - TBD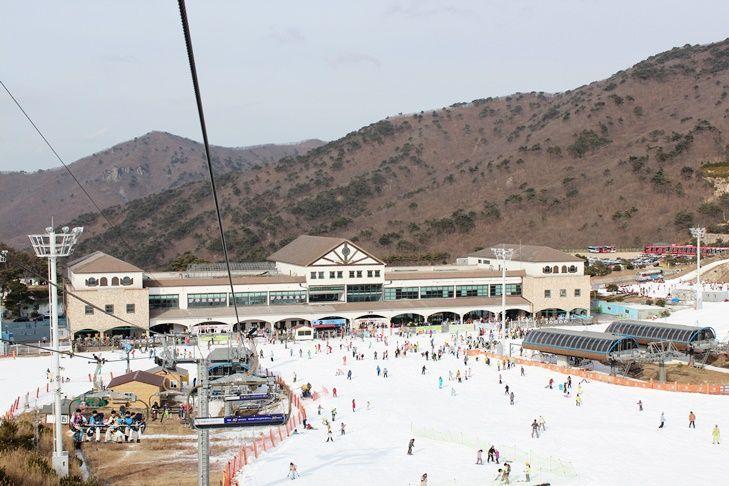 You must be wondering, are there ski resorts only near Seoul? There is one famous ski resort located near Busan. It is the most suitable place for skiing in the south-central region of Korea.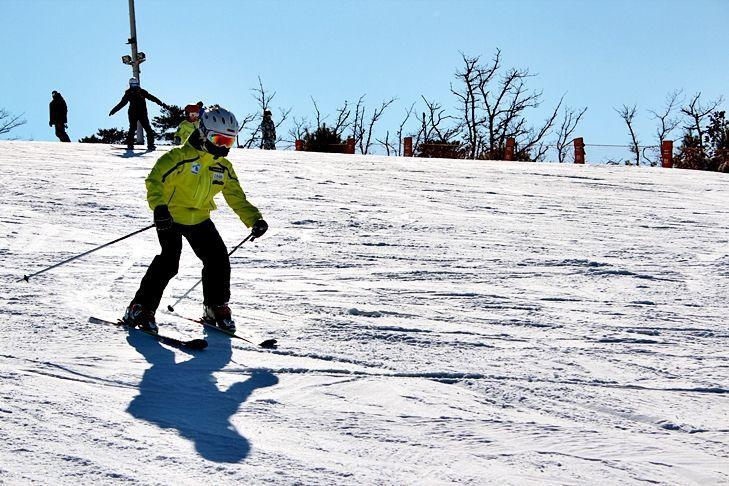 It's not a very long ride from Busan to get to Eden Valley. If you plan to visit Gyeongsangnam-do or Busan I recommend you visit this resort. It is very spacious and even with lots of people, you can still ski in leisurely fashion.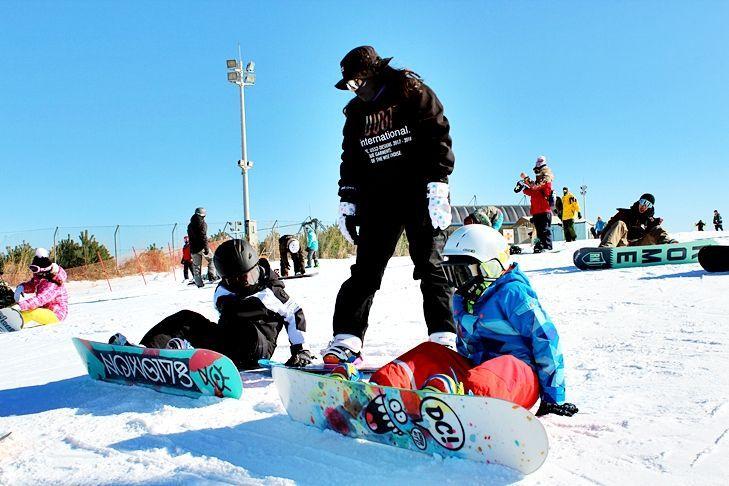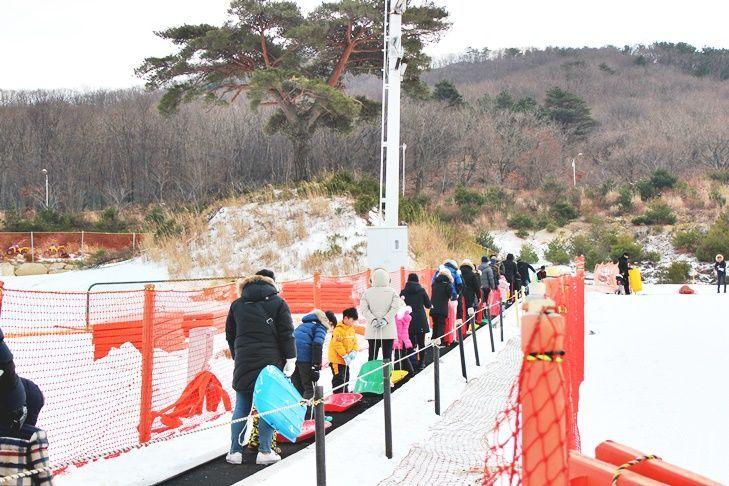 In addition to ski slopes, there is a large sled slope in Eden, where adults and children can all have fun. Don't miss out on your winter activities even if you are in Busan!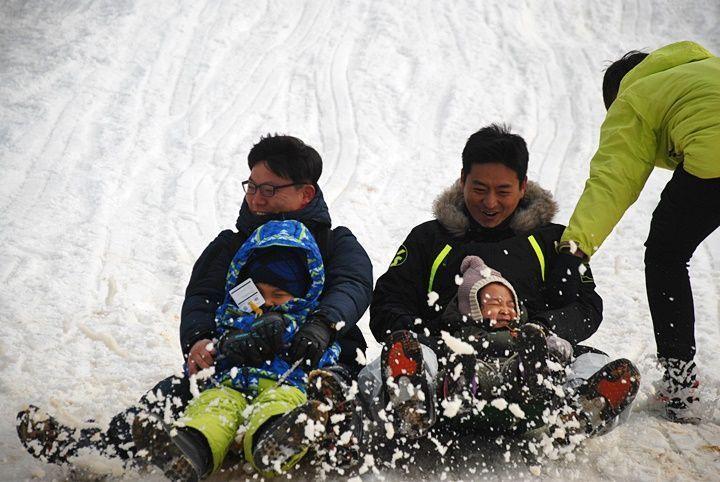 ---
Bears Town
베어스타운
Address: 경기도 포천시 내촌면 소학리 295
295 Sohak-ri, Naechon-myeon, Pocheon-si, Gyeonggi-do
Dates: 2021.12.01-2022.02.28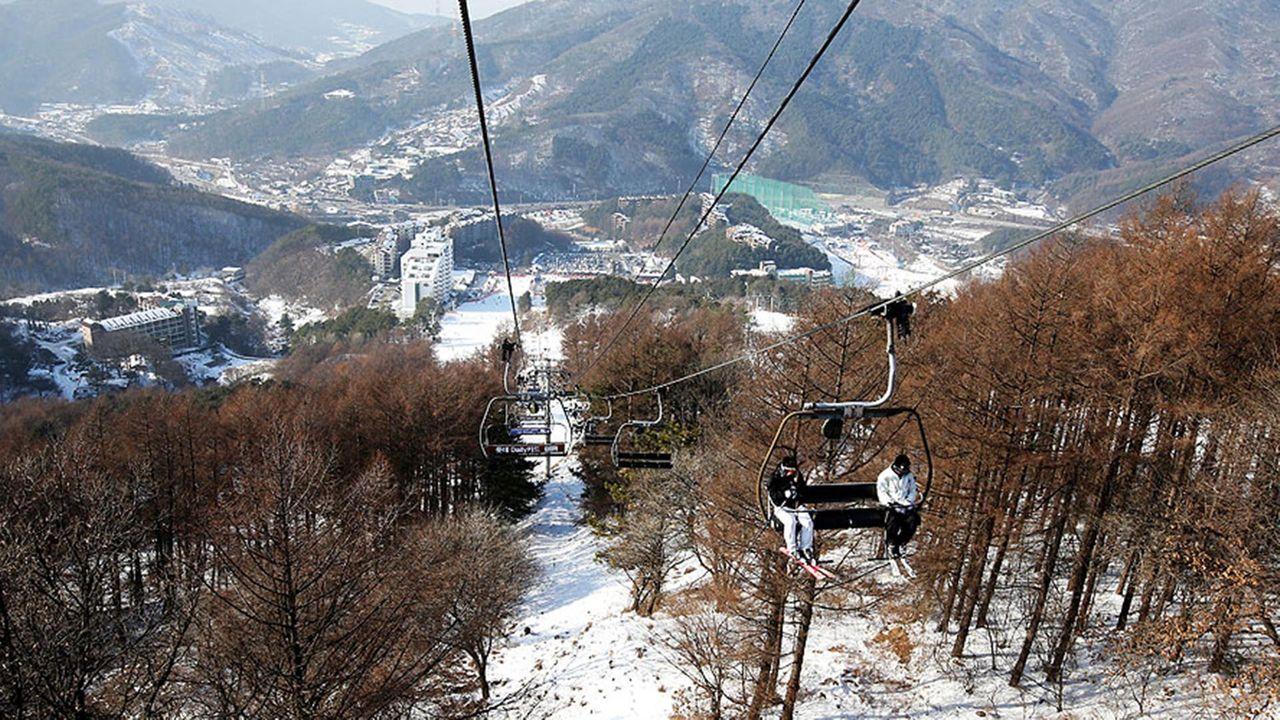 Bears Town is close to Seoul as Jisan Forest. For beginners it is a good place to learn and participate in ski lessons.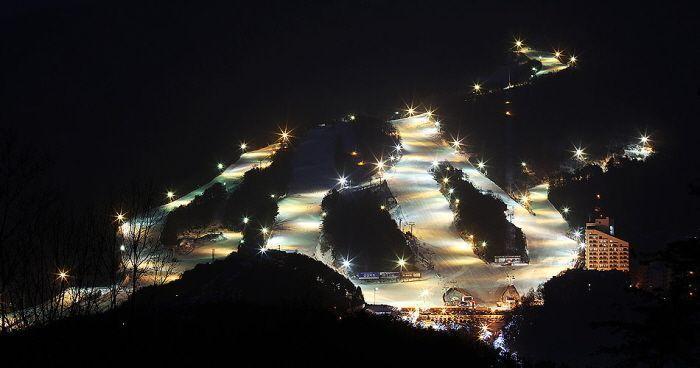 Bears Town is certified by the International Ski Federation, and is the first place to introduce rental systems. Even if you come empty-handed you can experience skiing smoothly.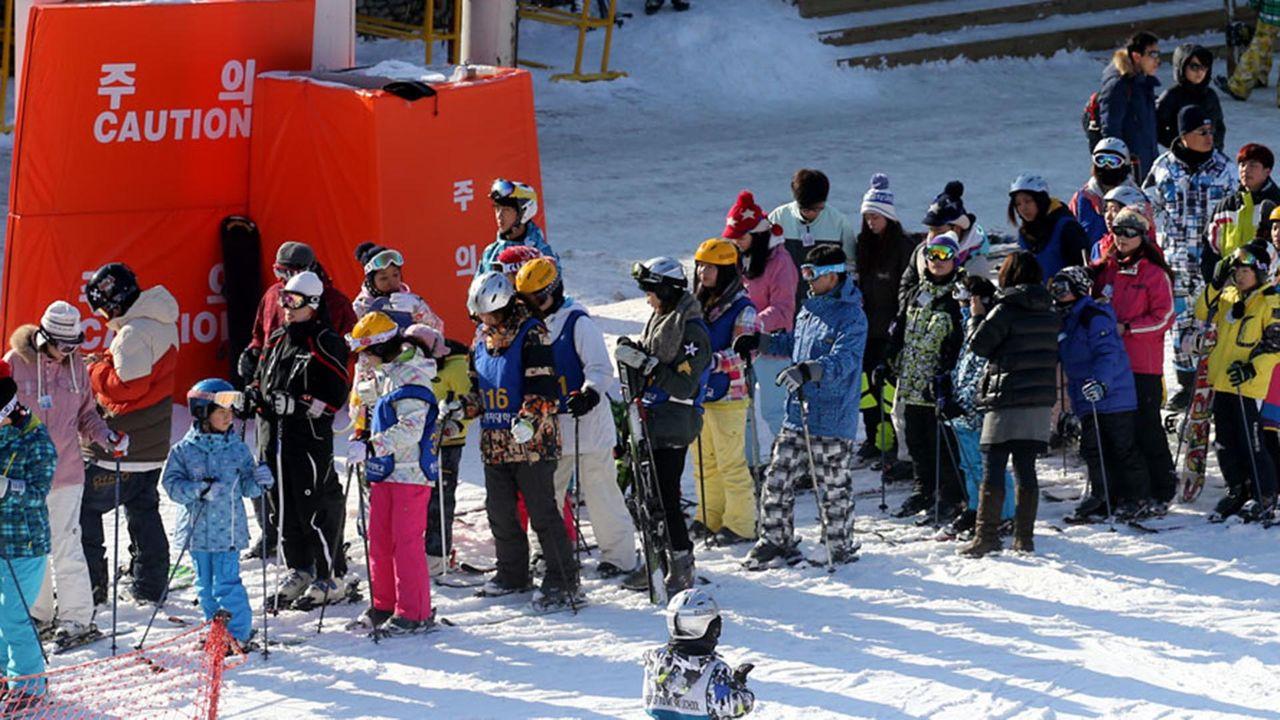 Bears Town also offers a variety of leisure activities, including Korea's longest lift-mounted sledding slope, Peace Lab, Four Seasons Park, and forest biplane adventure!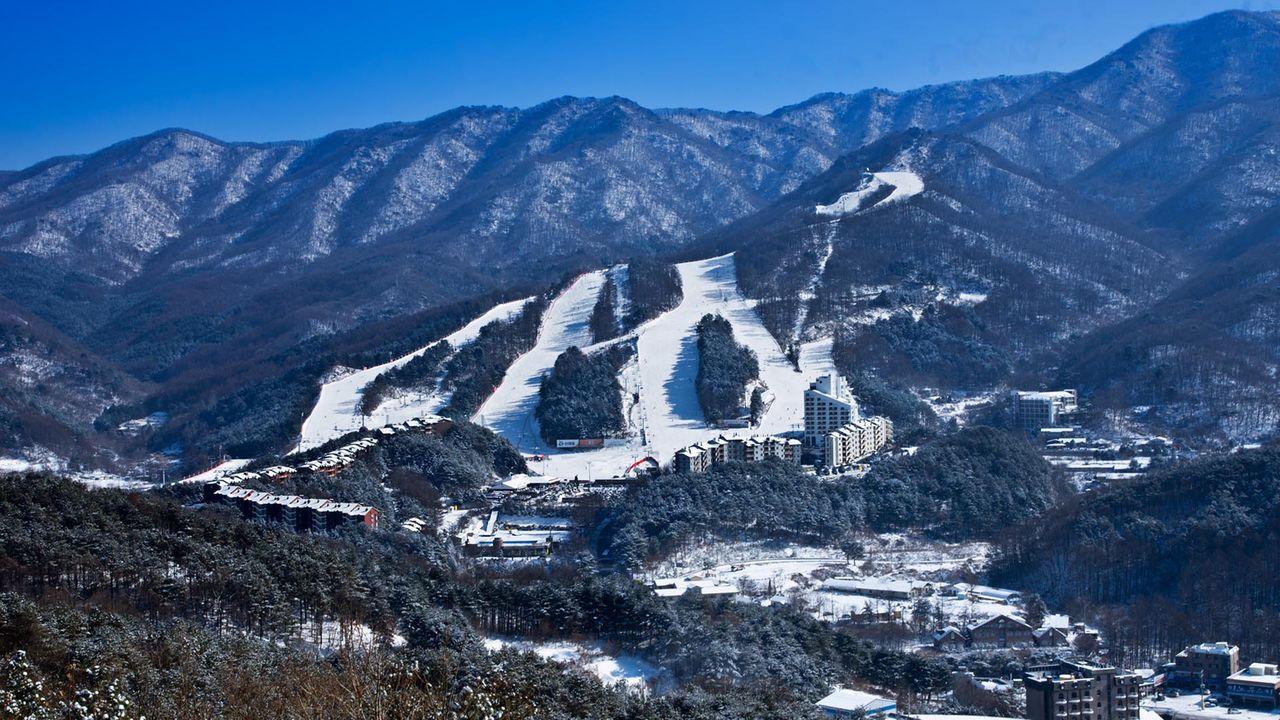 ---
High 1 Resort
하이원리조트
Address: 강원도 정선군 고한읍 사북읍 하이원길 265-1
265-1 High 1-gil, Sabuk-eup, Gohan-eup, Jeongseon-gun, Gangwon-do
Dates: 2021.12.03-2022.02.28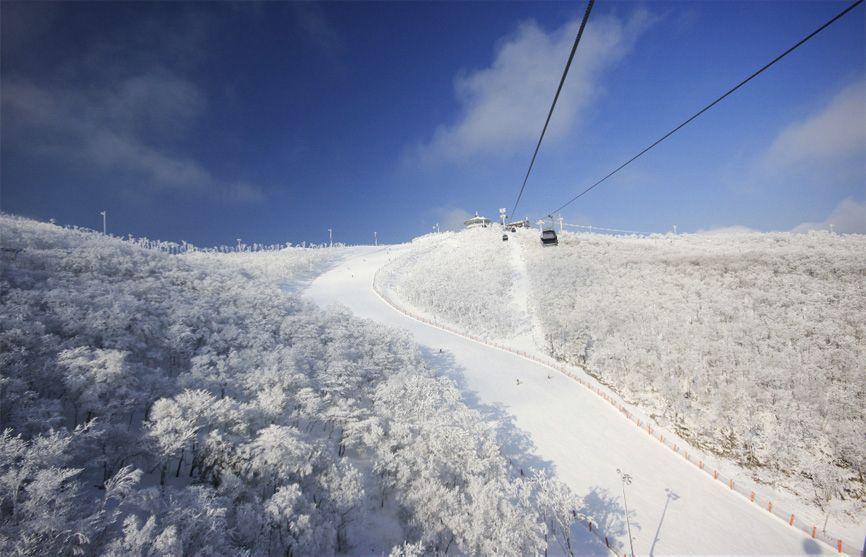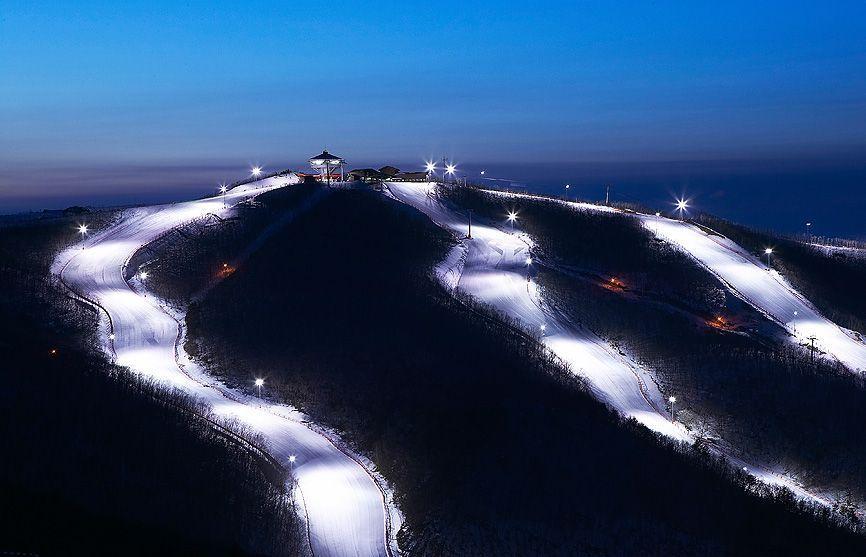 Located very far from Seoul, High 1 Resort has a different atmosphere from other resorts. Slopes for beginners and advanced skiers are evenly distributed. In addition this place is known for environmental protection.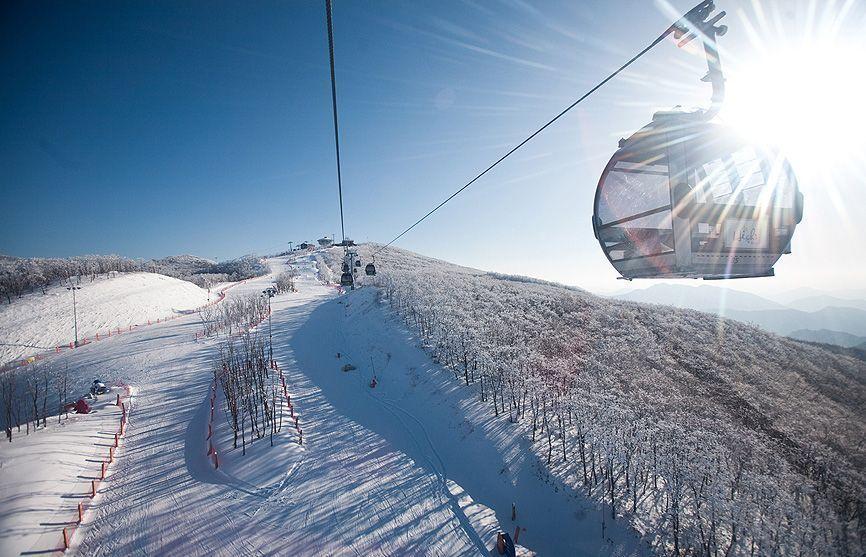 For many people, coming to a ski resort is not just for skiing, but also for sightseeing. There is beautiful scenery here, with the mountain forest deliberately maintained by the resort. It will surely become a beautiful memory you will never forget.
High 1 Resort is also the place where the first Korea Wellness Tourism Festa was held in November 2021.
---
Muju Deokyusan Ski Resort
무주 덕유산 리조트 스키장
Address: 전북 무주군 설천면 만선로 185
185 Manseon-ro, Seolcheon-myeon, Muju-gun, Jeollabuk-do-do
Dates: Second week of December 2021 - Second week of March 2022
May be subject to change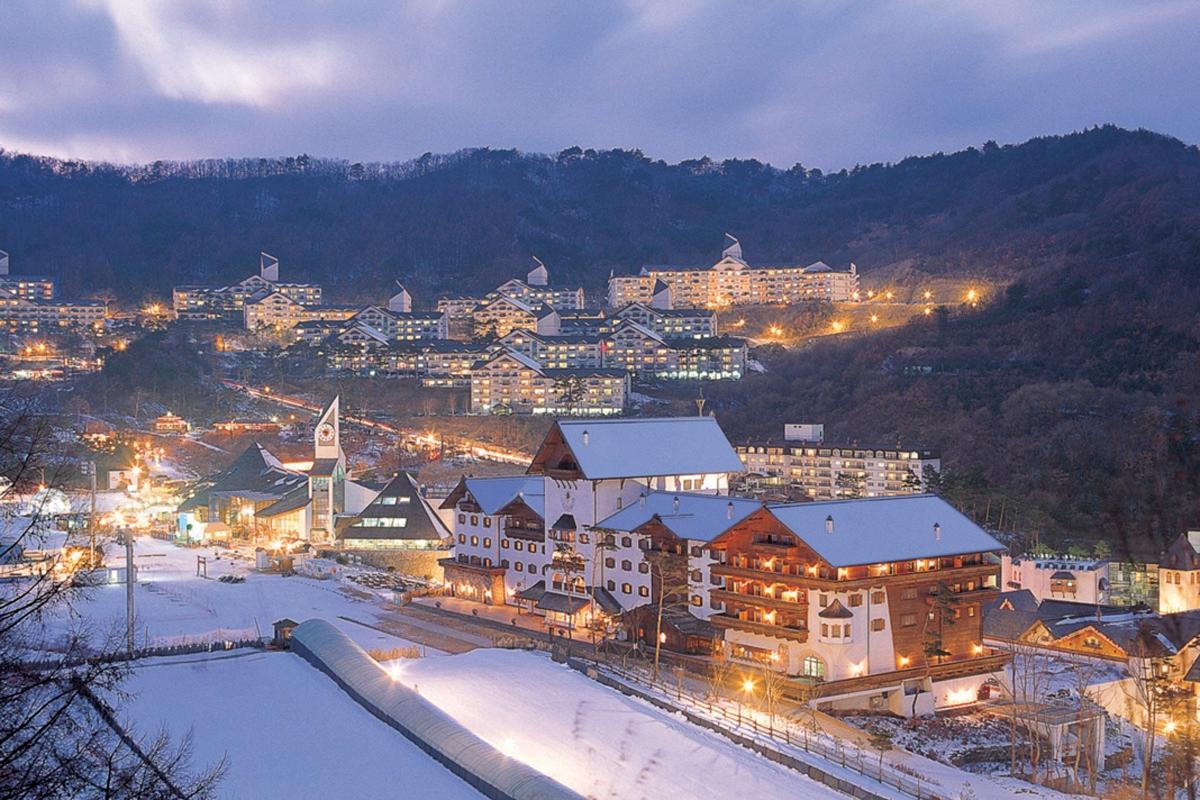 Source: 경북일보
Deokyusan Resort, which is accompanied by the beautiful natural environment of Deokyusan Mountain, boasts a picturesque Euro-style atmosphere because all the facilities, including buildings and streets, are modeled after Austrian mountain towns.
Source: 무주산들애
In addition, Muju Deokyusan Resort is the only ski resort in Jeollabuk-do! There are courses for beginners, but also there is also the highest slope in Korea (70% of the upper average slope).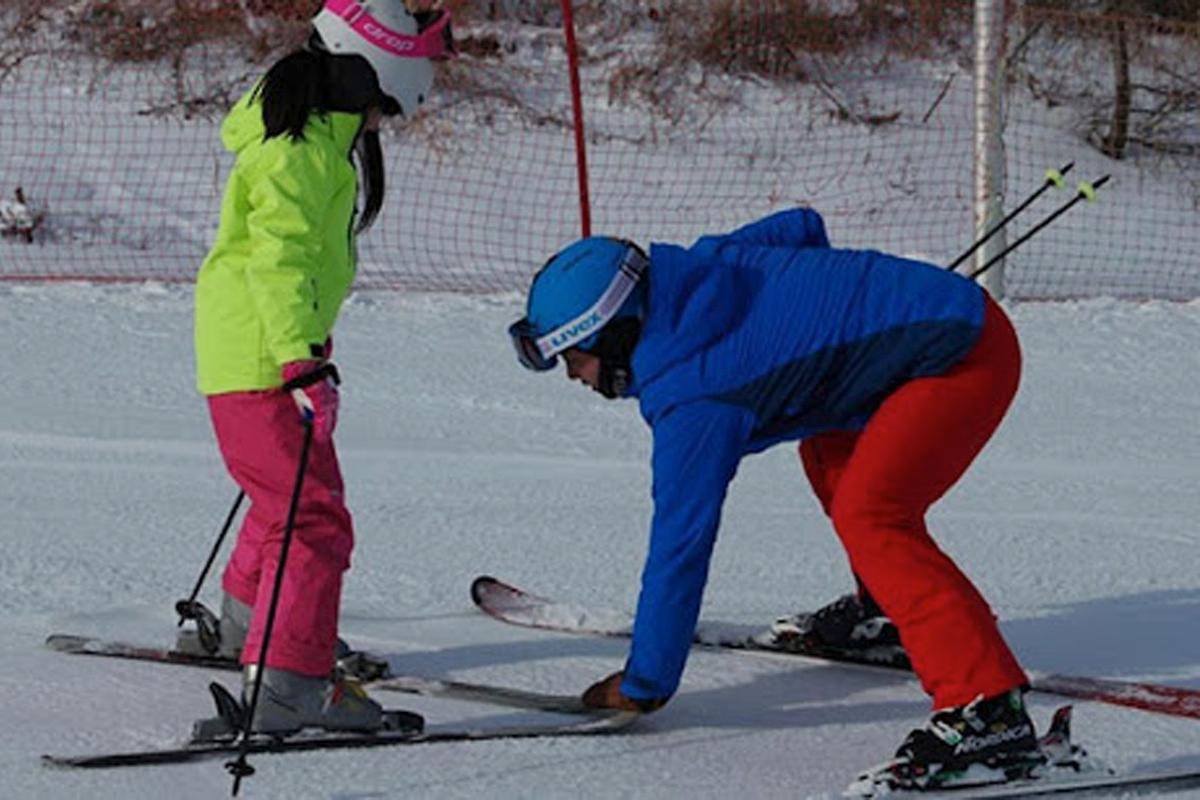 Source: okmuju
And of course, they have classes for beginners as well and a sledding slope, so no need to worry about your skill level!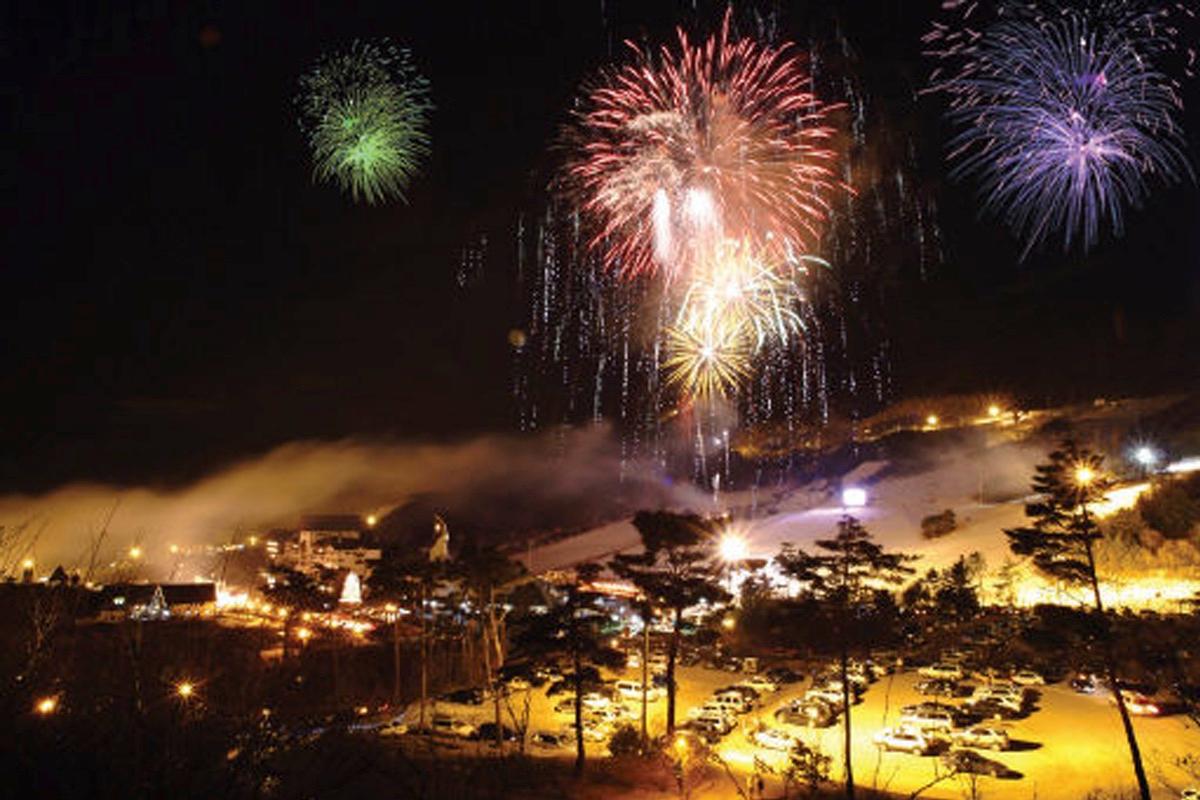 Source: 전북도민일보
Visiting for New Years is fun because they put on a great fireworks display and you can even watch from the comfort of your room!
---
This has been our post of recommended ski resorts in Korea for winter 2021-2022
You can't go wrong with any of these places, it's really just up to your preferences.
So which resorts are you most excited to check out?
---