YES Hanbok|Gyeongbokgung Hanbok Rental
Over 1,000 types of hanbok you can try at YES Hanbok, which is only a 5 minute walk from Gyeongbokgung Palace!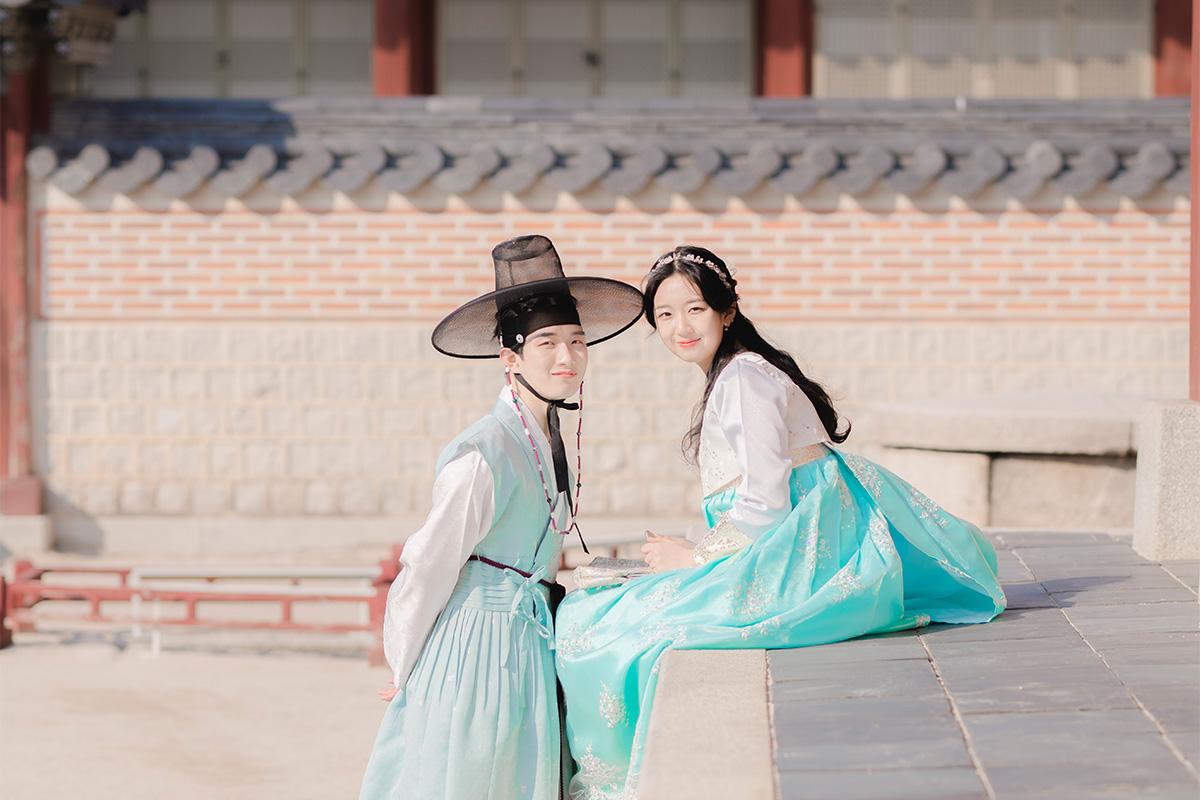 Gyeongbokgung Palace is considered a popular tourist destination for foreign tourists, and one thing you have to do while visiting is wear hanbok! Today, we'll introduce the hanbok rental shop YES Hanbok, which is just a minute away from Gyeongbokgung Station and five minutes from Gyeongbokgung Palace.
---
YES Hanbok
---
Information
Address: 서울특별시 종로구 사직로 133-6 1F
133-6 Sajik-ro, Jongno-gu, Seoul
Hours: 09:00 - 18:00
---
Why We Recommend It
YES Hanbok is conveniently located just 1 minute from Gyeongbokgung Station and 5 minutes from Gyeongbokgung Palace.
Gyeongbokgung YES Hanbok store is spacious and located on the first floor, so it's convenient for everyone, including children and the elderly.
With over 1,000 pieces of store-made hanboks available, YES Hanbok gives one-of-a-kind experience to all of its visitors. The hanboks are maintained and cleaned regularly, preserving the original vibrancy of their colors.
Gyeongbokgung YES hanbok introduces a new collection of hanbok dresses every season, so you can try on the latest, trendiest Hanbok dresses.
Gyeongbokgung YES Hanbok has friendly staff who speak English, Chinese, and Korean, making communications easy for foreign tourists.
---
Things To Keep In Mind
You must make a reservation at least 1 day in advance. Please pay the rental fee in advance to confirm your reservation.
Changes to your reservation and refunds are possible at least three days before the reservation date. You will not be able to change your reservation after this period.
YES Hanbok does not offer makeup and photo services.
Renting a premium men's hanbok, like a warrior's or king's hanbok, may have additional costs, so please ask the store's staff.
Hanboks are available in sizes ranging from XS-4XL, and the sizing may not match the standard size, so you can ask the store employees about the sizing.
To change your reservation, please contact support@creatrip.com.
---
Benefits For Creatrip Members
If you rent an entire men's or women's hanbok from YES Hanbok, you get another free hour of rental.
You can rent a hanbok from 2 hours to all day, and it must be returned by 18:00.
---
How to Reserve
Reservations for YES Hanbok rental service are available on the Creatrip website.
Carefully fill out the necessary information when reserving.
Please pay the full amount to use the service.
Reservation will be confirmed after payment is completed.
Changes or cancellations to the reservation must be made at least 3 days before using the service.
Please show proof of reservation on Creatrip's reservation site to the store employees to use the service.
---
Price



2 Hour Rental (KRW)

4 Hour Rental (KRW)

All Day Rental (KRW)

Women's Premium Hanbok

20,000

25,000

30,000

Men's Standard Hanbok

17,000

22,000

27,000

Men's Premium Hanbok

25,000

30,000

35,000

Children's Standard Hanbok

Children's Premium Hanbok

20,000

25,000

30,000

Queen's Hanbok

35,000

40,000

45,000

King's Hanbok

35,000

40,000

45,000

Luxury Hanbok

35,000
30,000

40,000
35,000

45,000
40,000
*All-day hanbok rentals must be returned by 18:00.
Additional Services
| | |
| --- | --- |
| Free Services | Hairpin, hair tie, headband, locker, bag |
| Extra Services | Hats (3,000 KRW), shoes (3,000 KRW), hair accessories (1,000-3,000 KRW), inner skirt (3,000 KRW), and fur vests (3,000 KRW) |
| Men's Hanbok | Warrior and other special Hanboks will have additional charges |
---
Types of Hanboks
Women's Premium Hanbok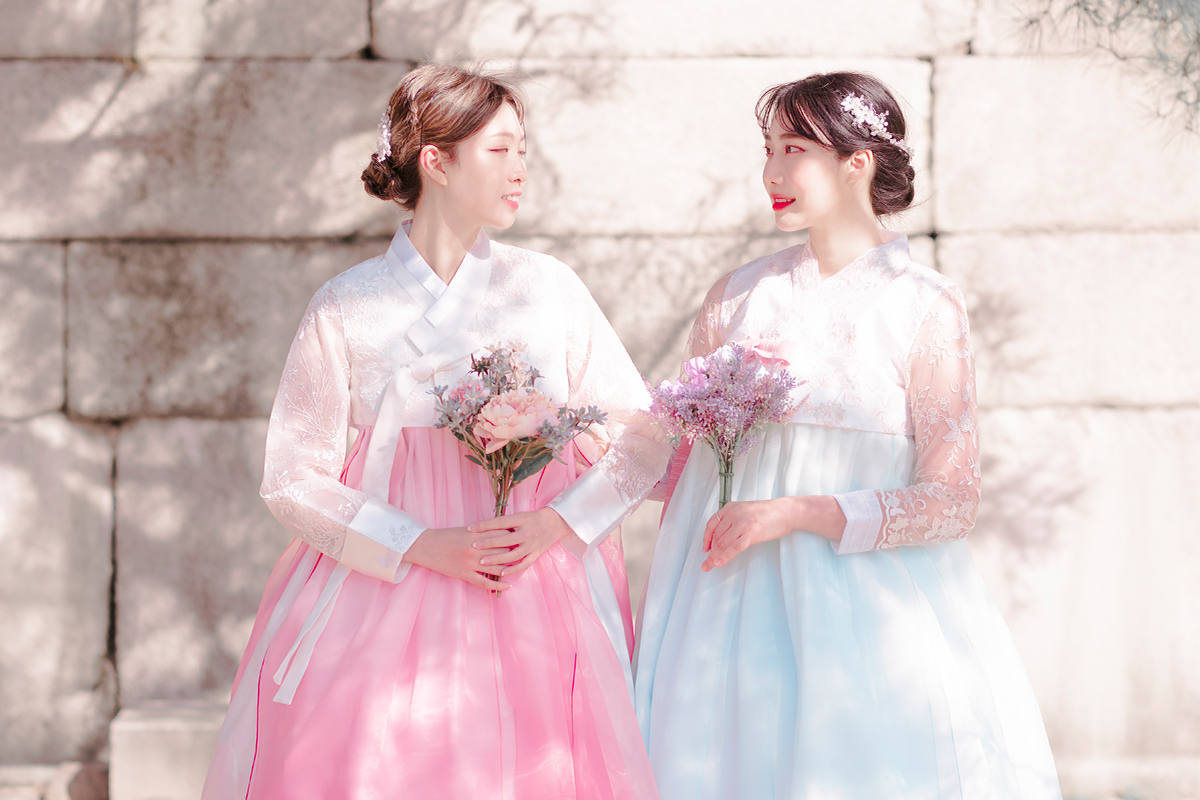 Men's Standard Hanbok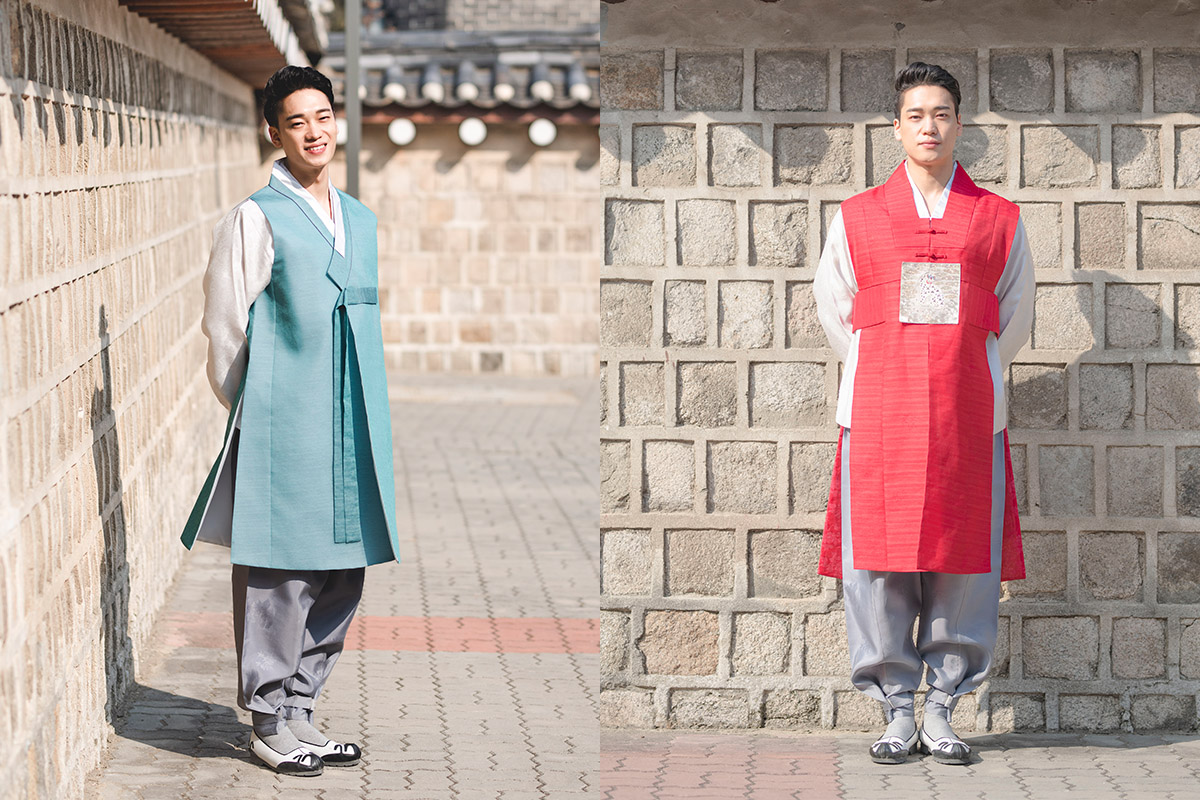 Men's Premium Hanbok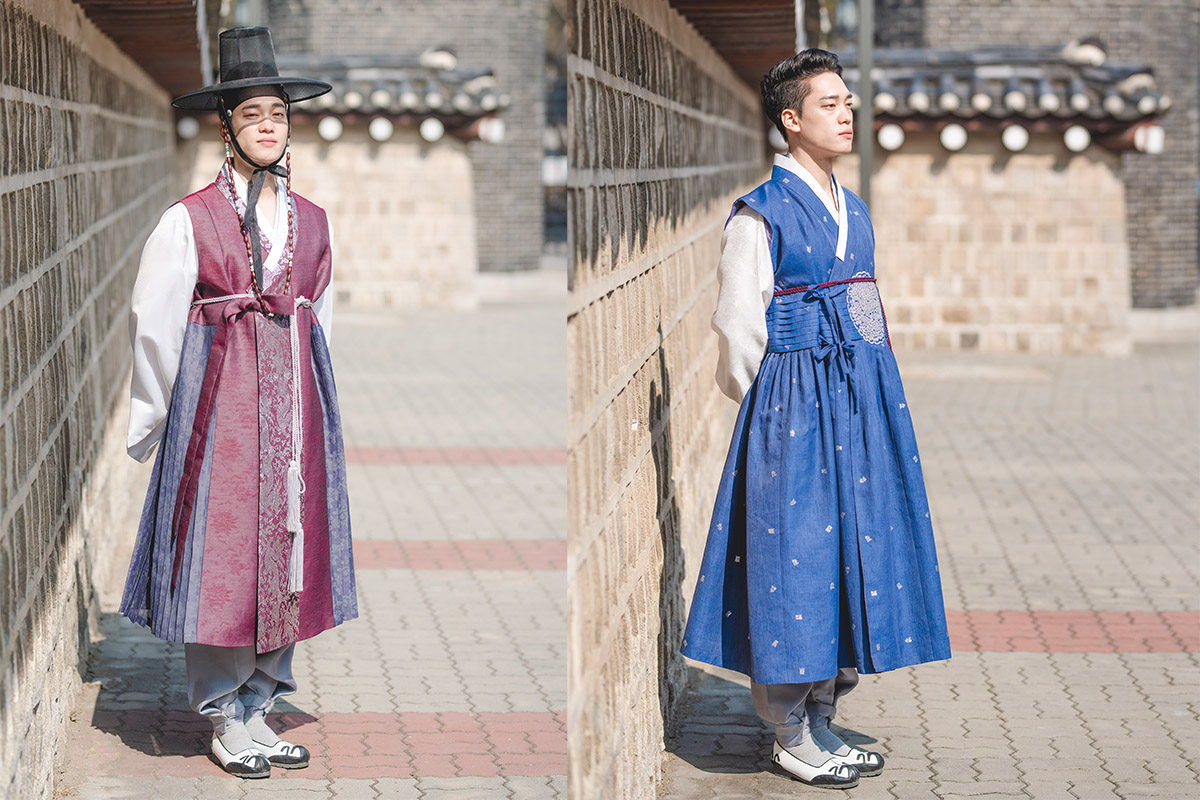 Children's Standard Hanbok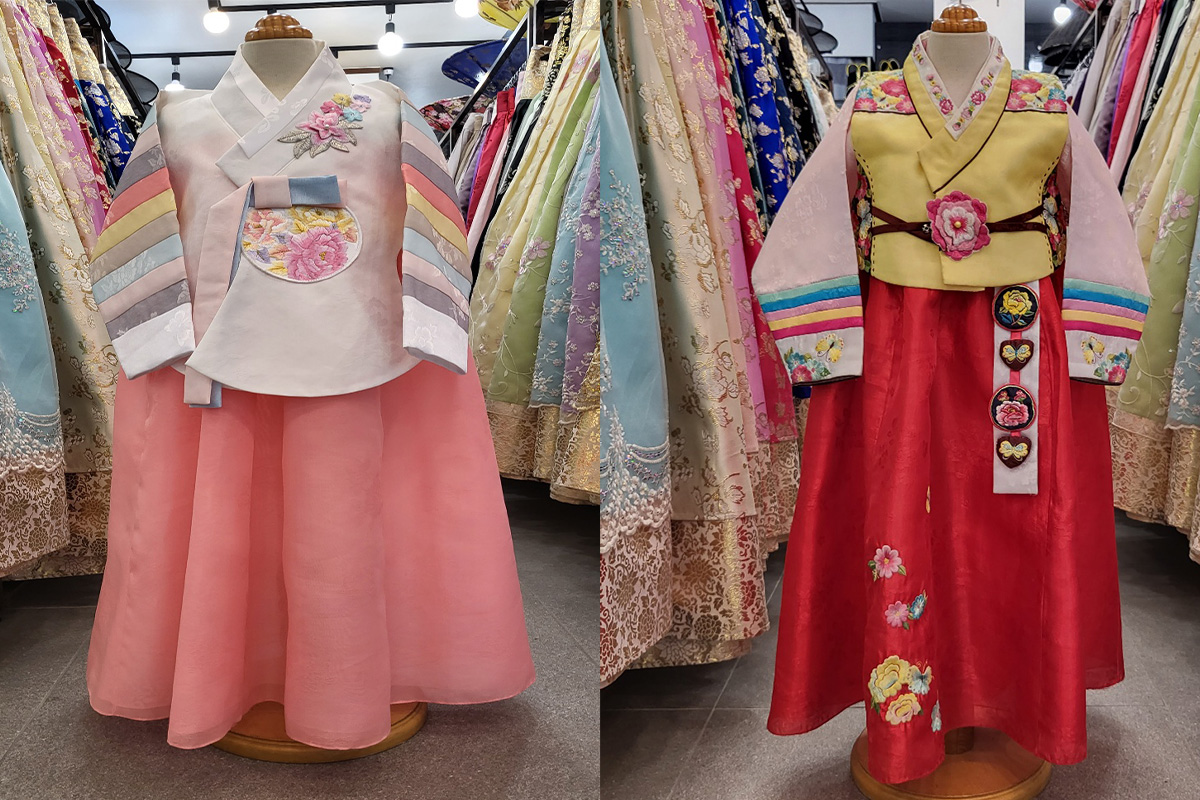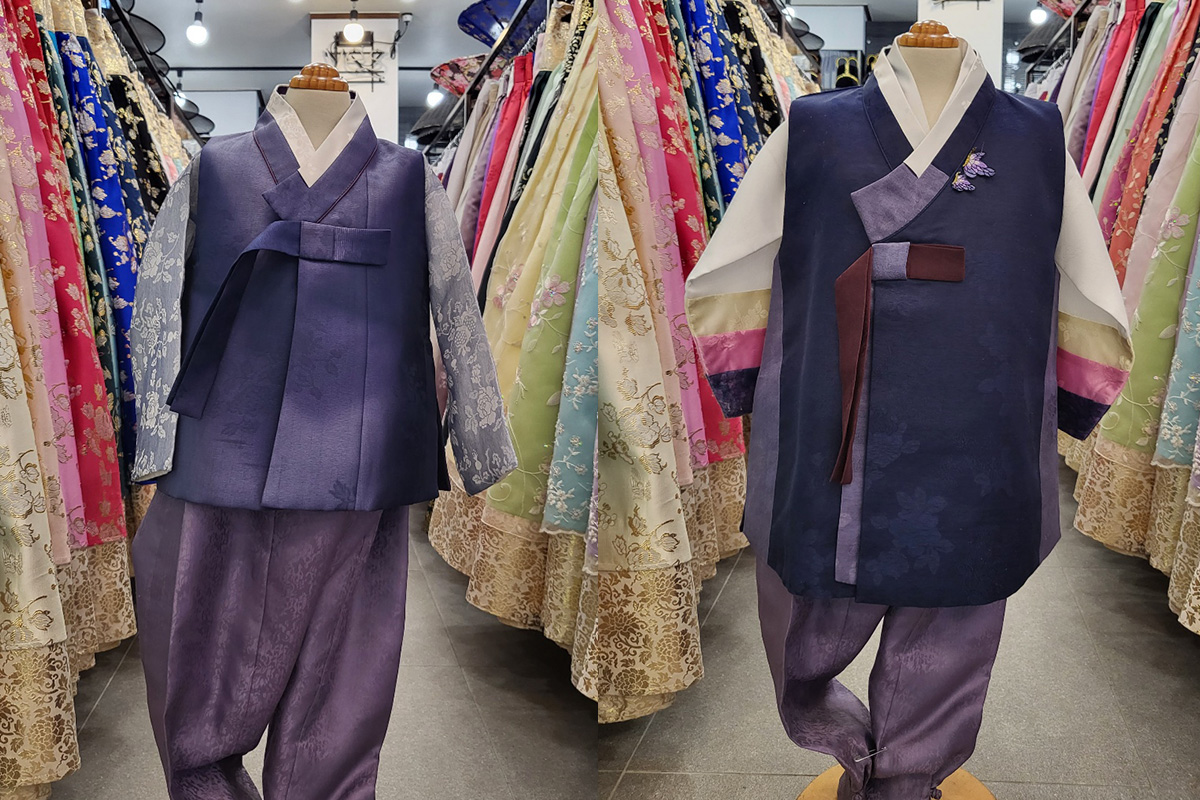 Children's Premium Hanbok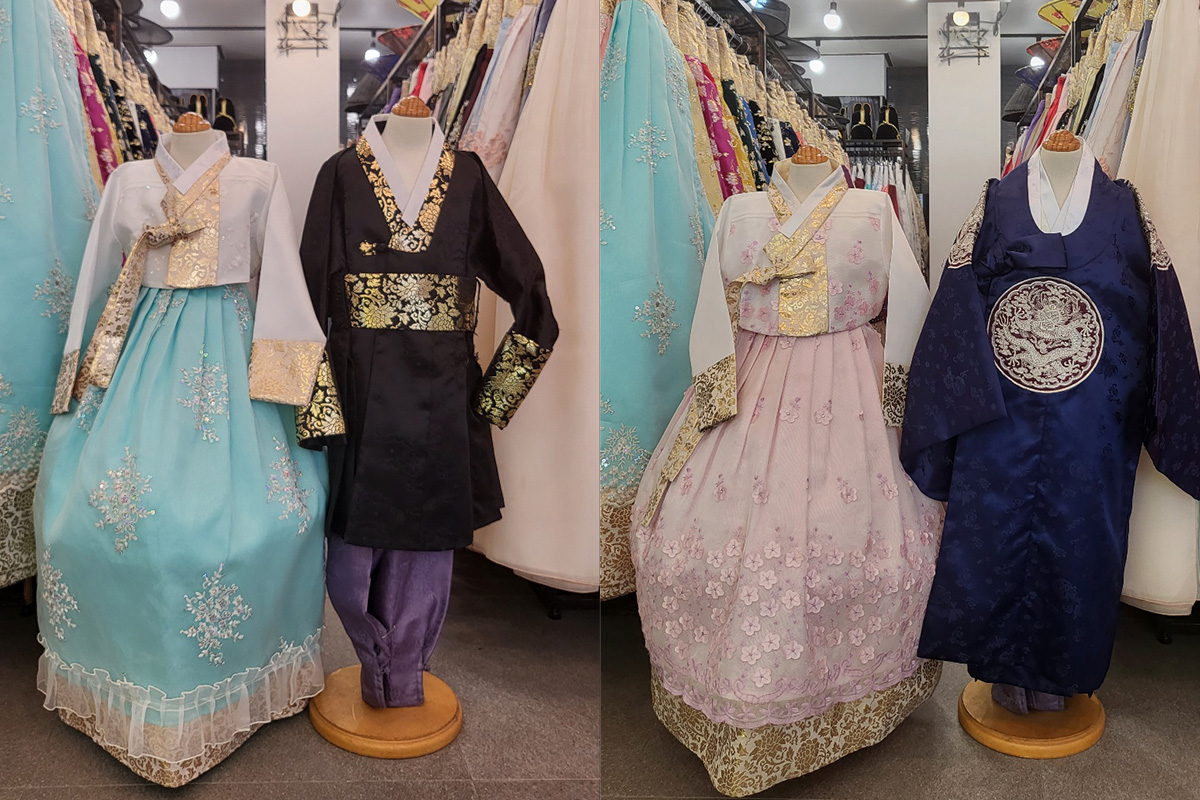 Queen's Hanbok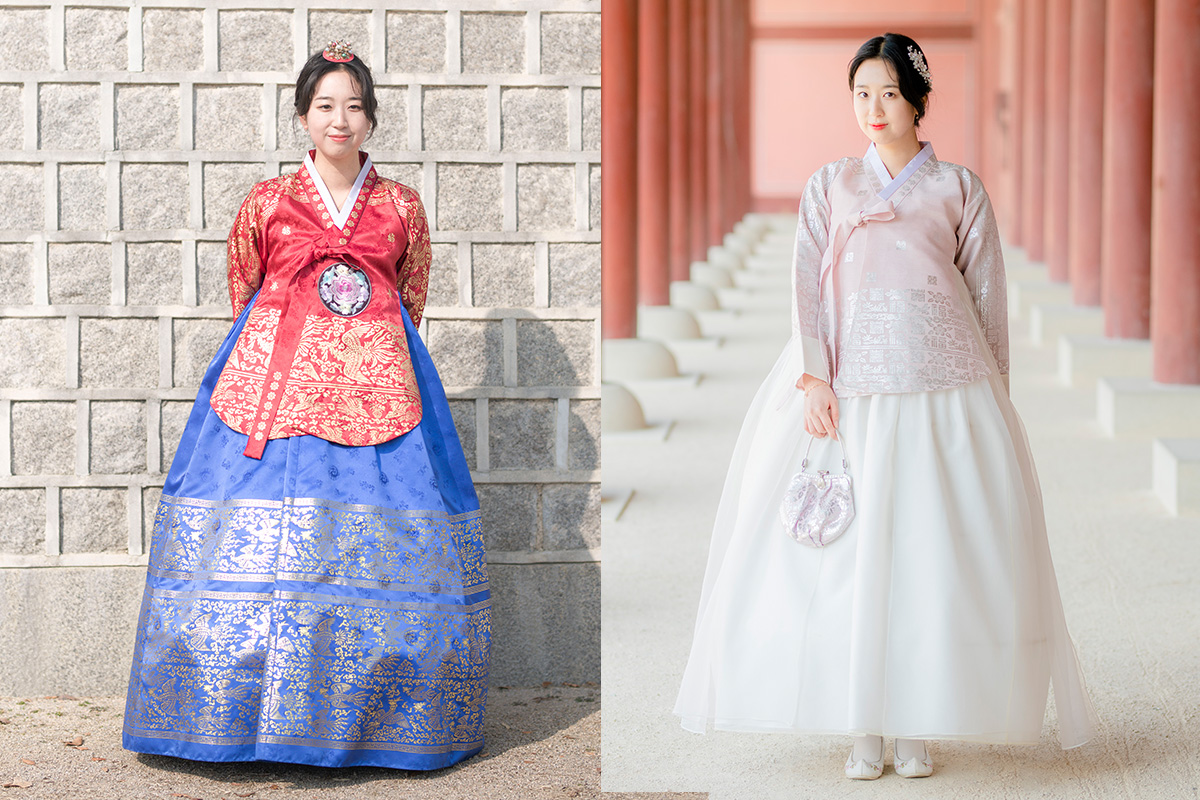 King's Hanbok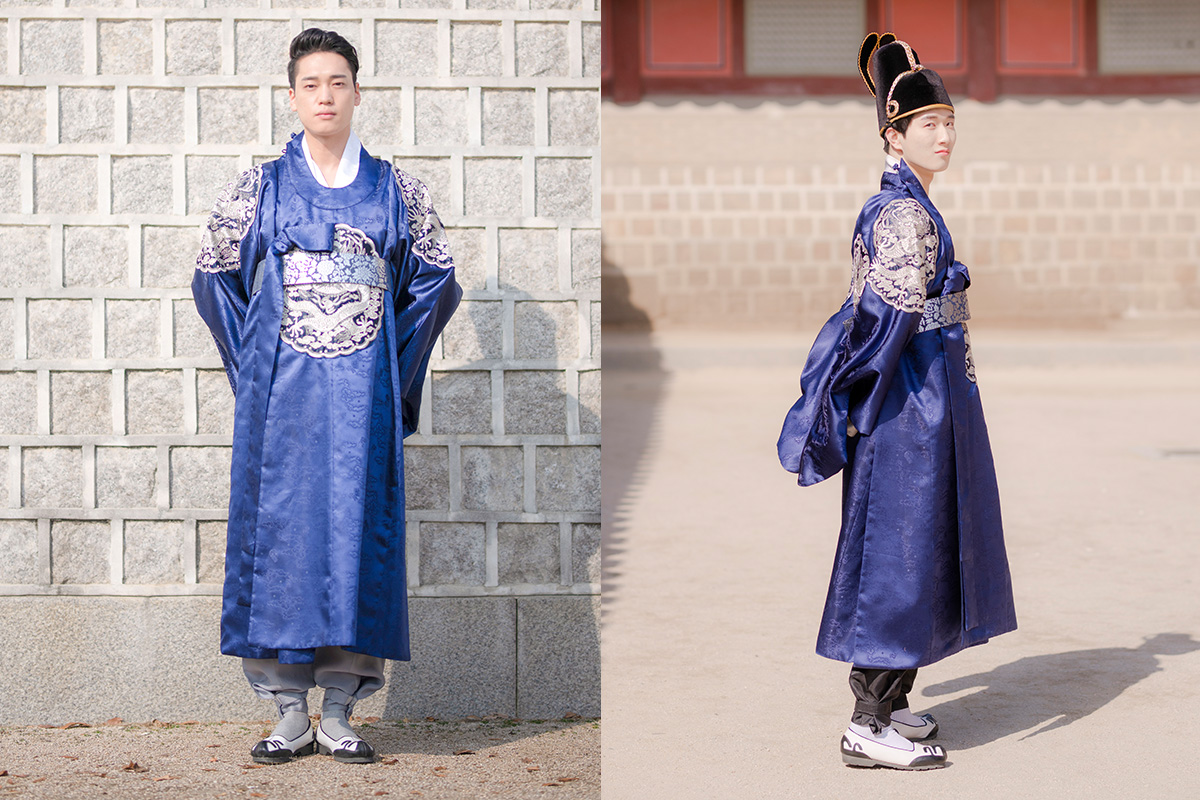 ---
Our Visit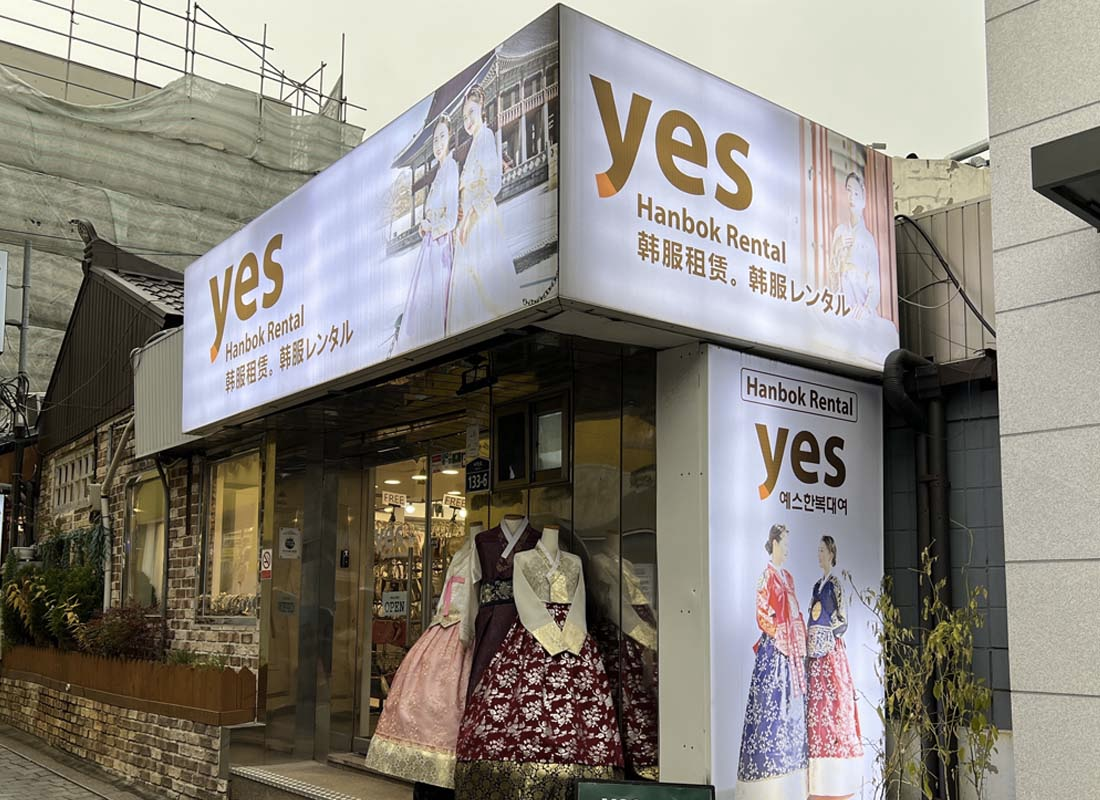 The YES Hanbok store is conveniently located just a minute away from Gyeongbokgung Station (경복궁역) and 5 minutes away from Gyeongbokgung Palace, so it's a very good spot to rent hanboks to where while you explore and take beautiful pictures at Gyeongbokgung Palace.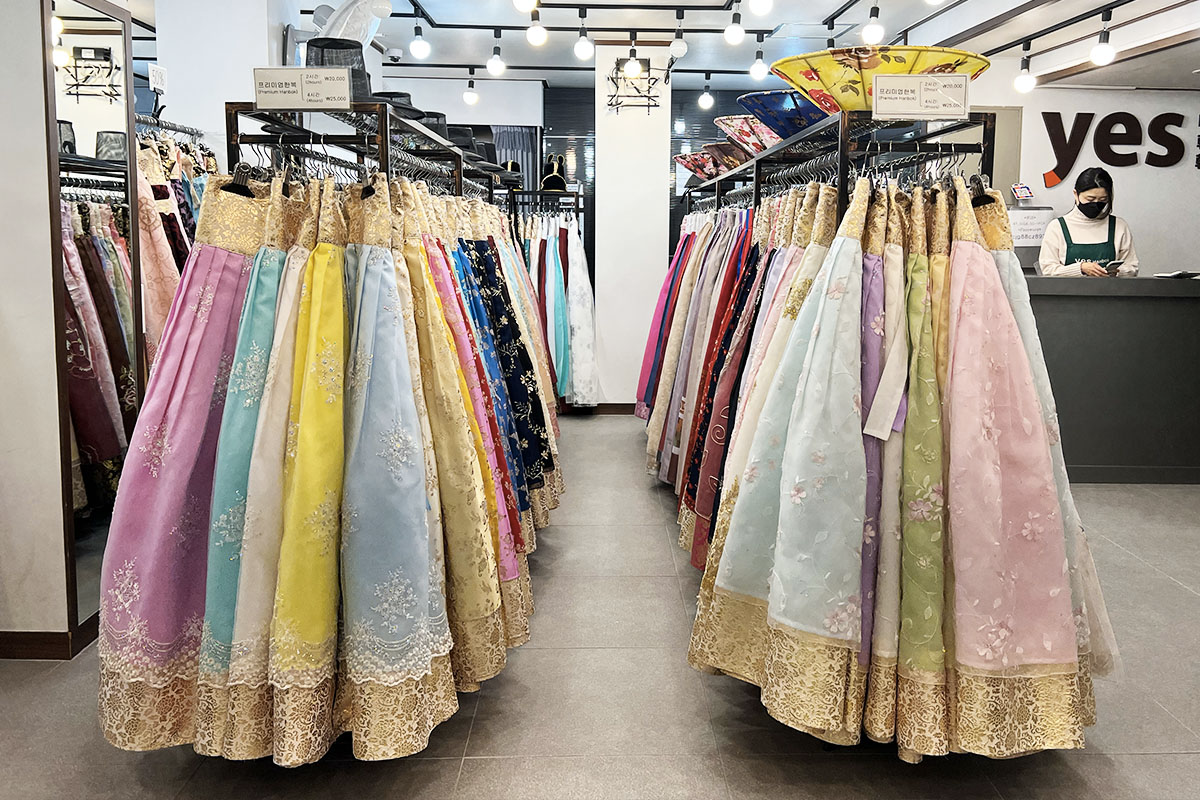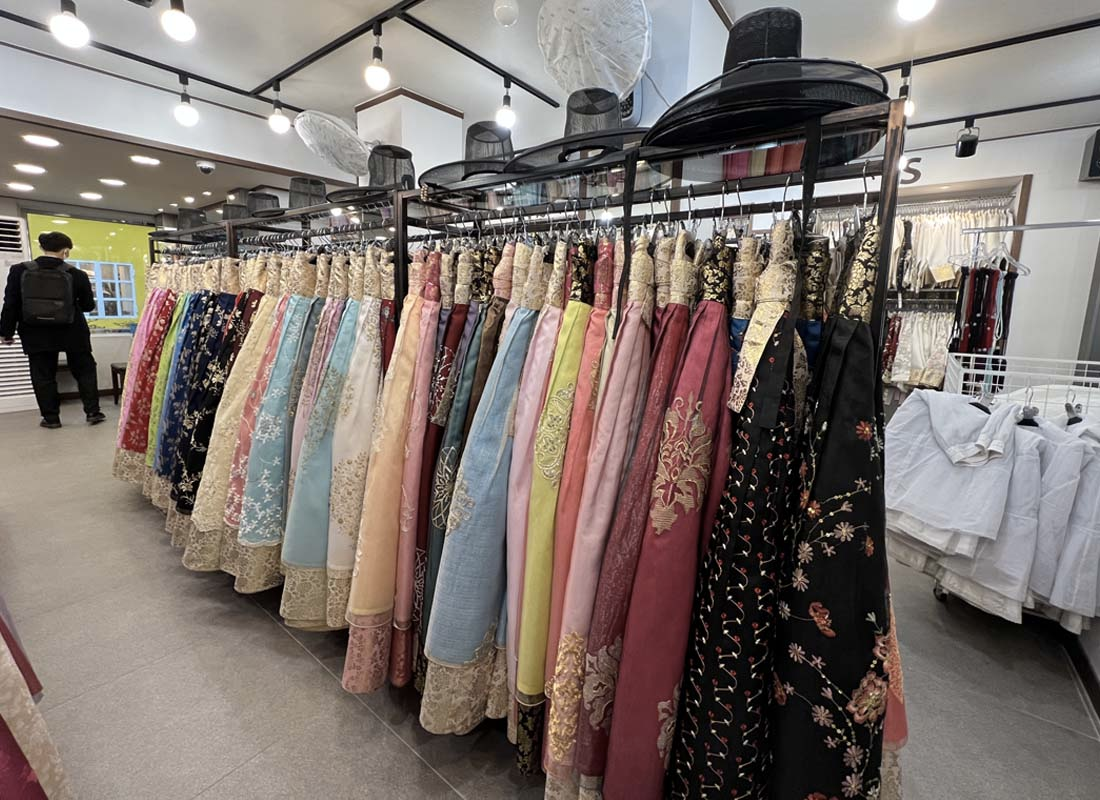 YES Hanbok has more than 1,000 general and luxury hanboks to choose from, so you can choose the style and colors according to your preferences.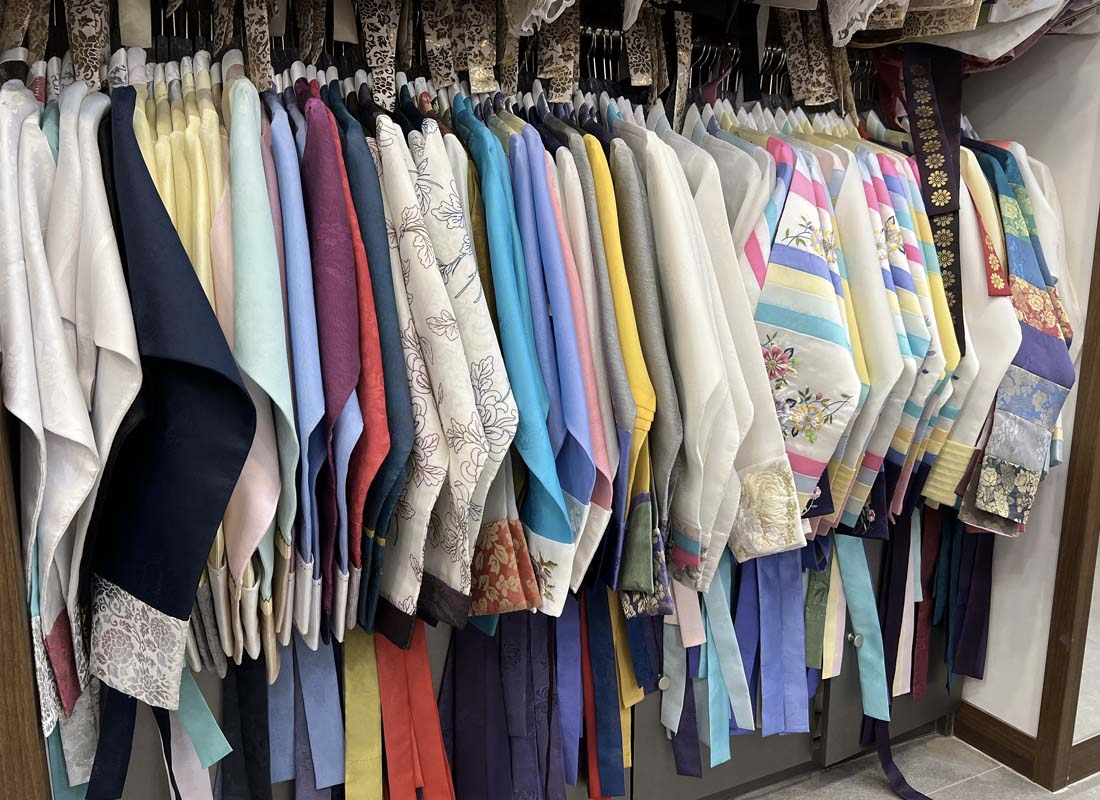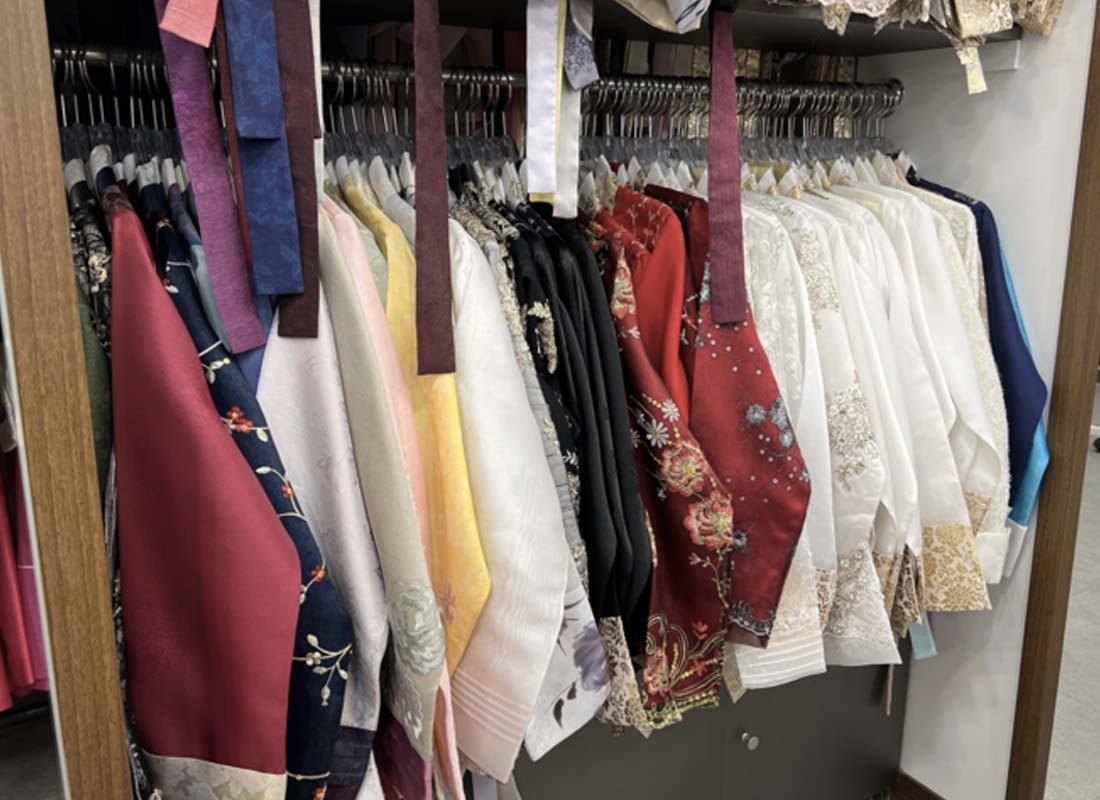 Most importantly, the store is also arranged in separate sections for shirts and skirts, making it even easier to choose.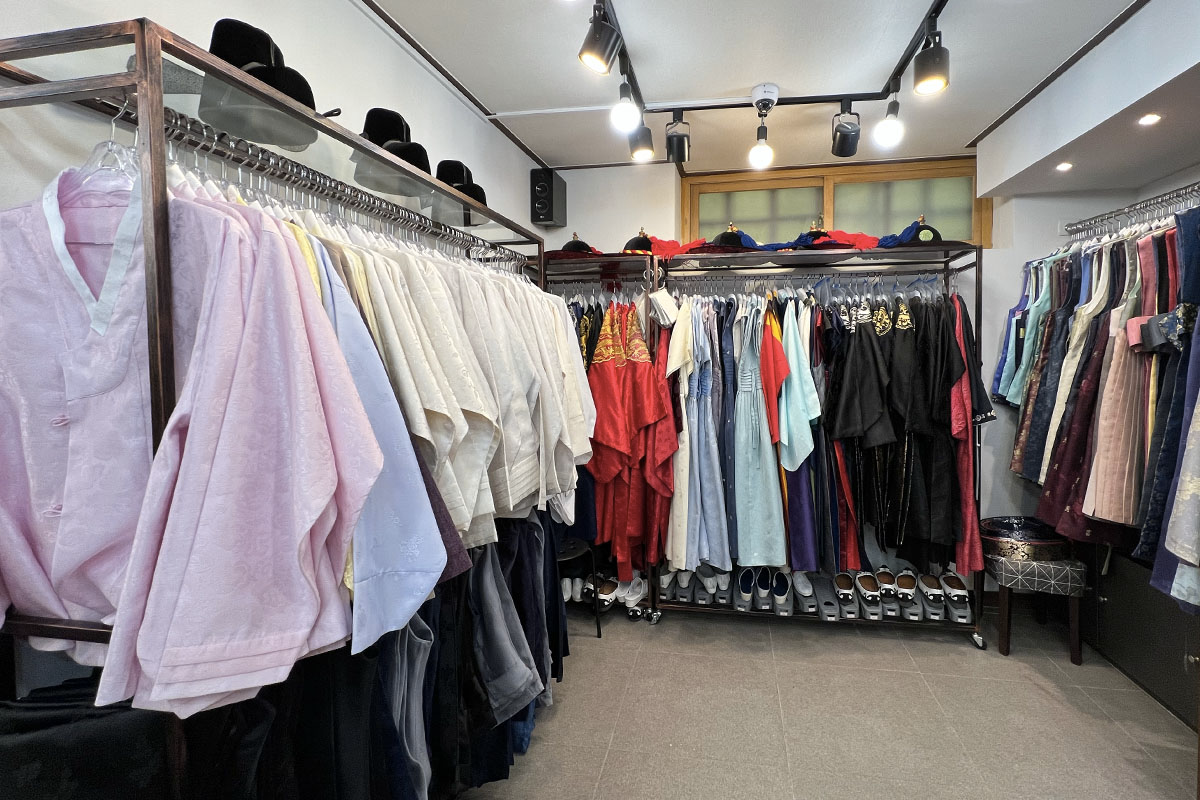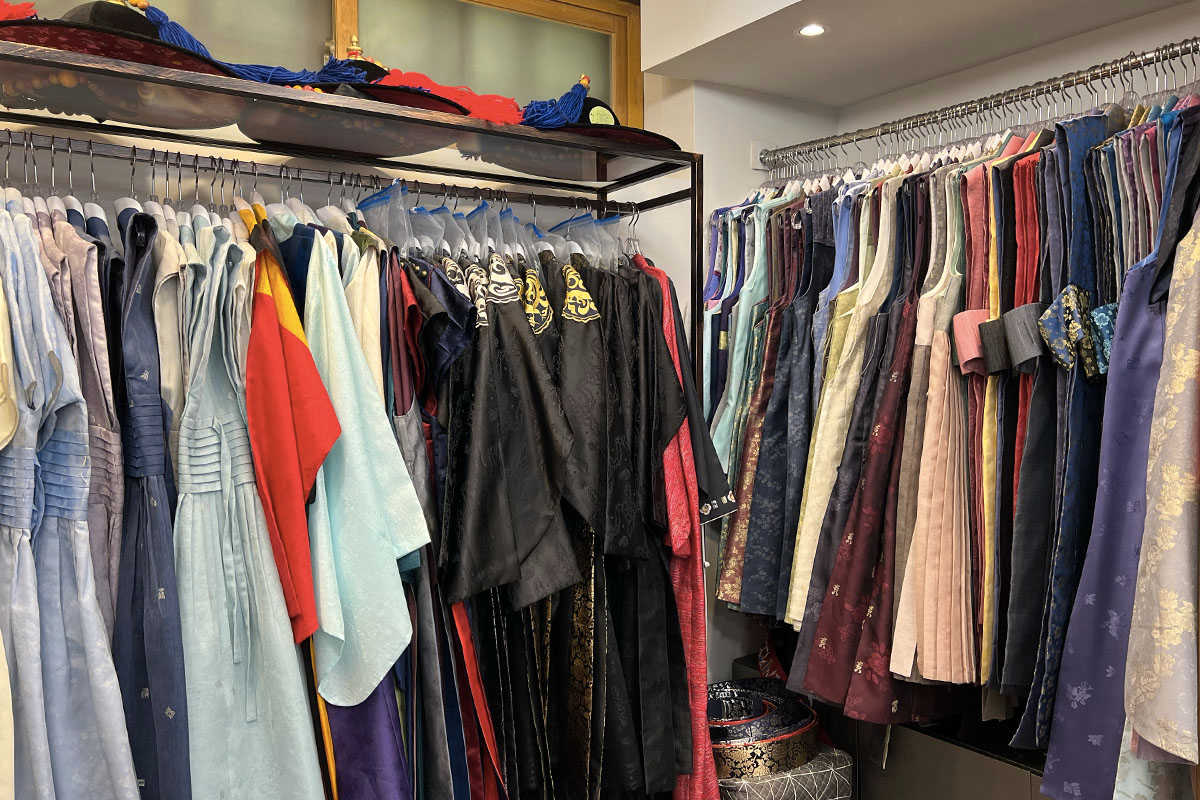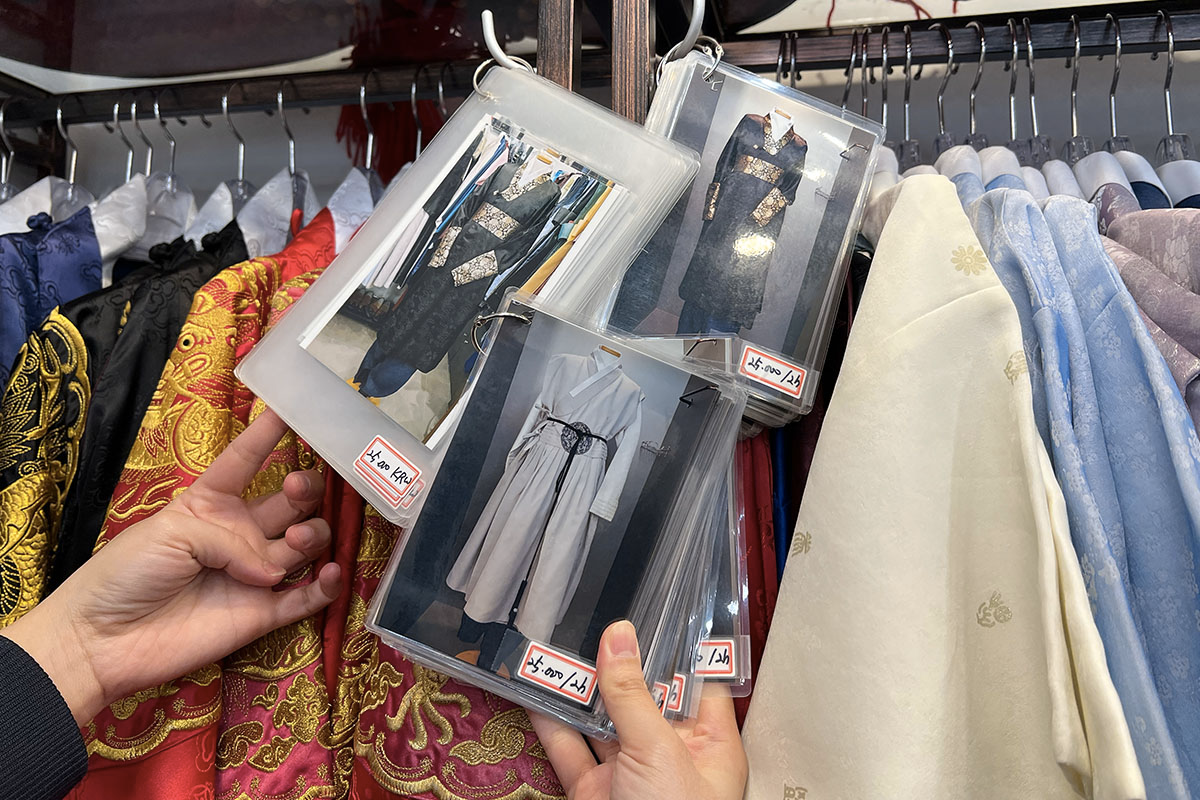 In addition to women's hanboks, there are various men's hanboks available here, including warrior, king and luxury styles. If you don't know how to match the pieces, the store has set samples with prices you can refer to.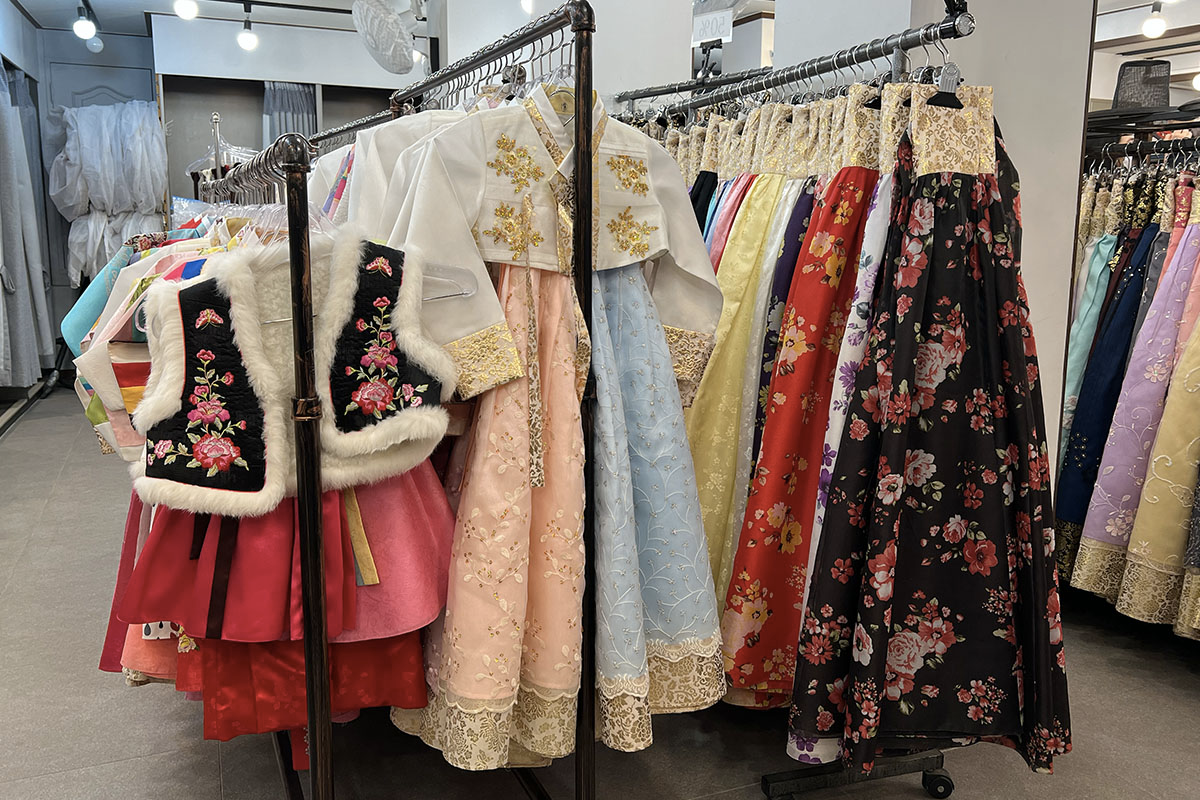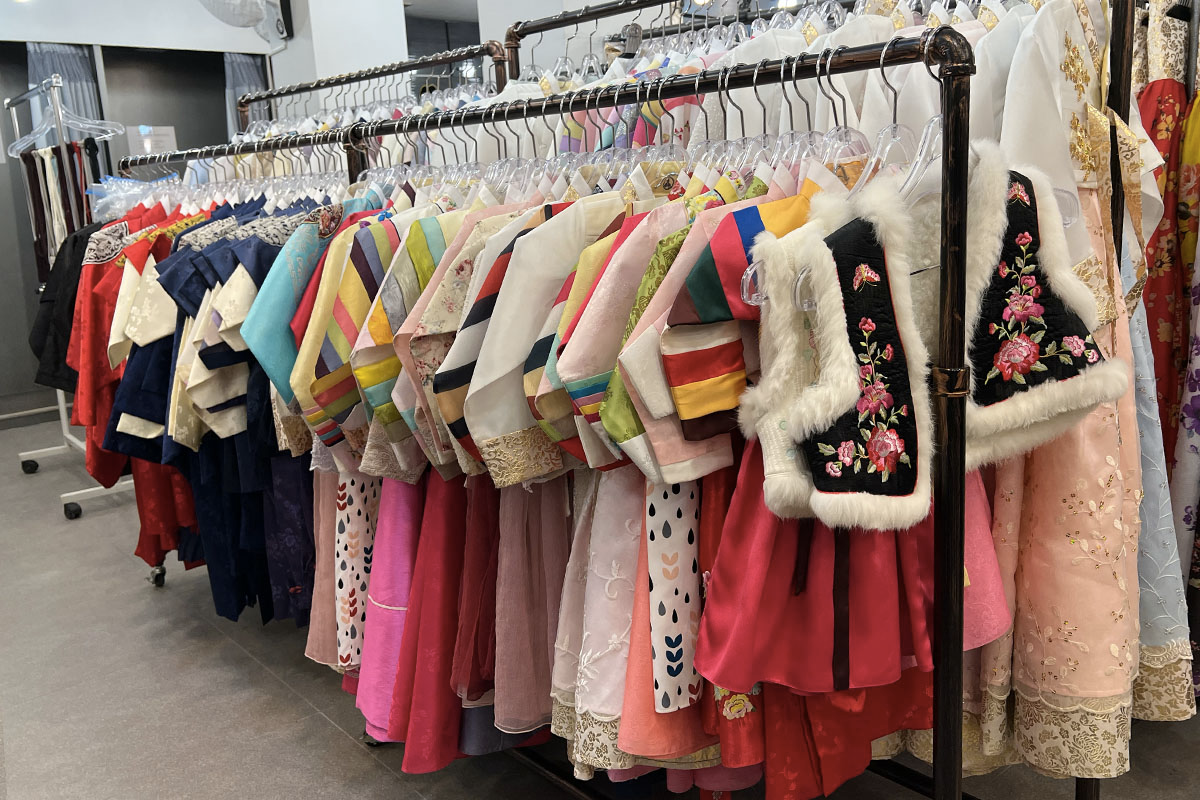 For those who want to wear hanbok with their family, the store also has children for boys and girls aged 1 through 13.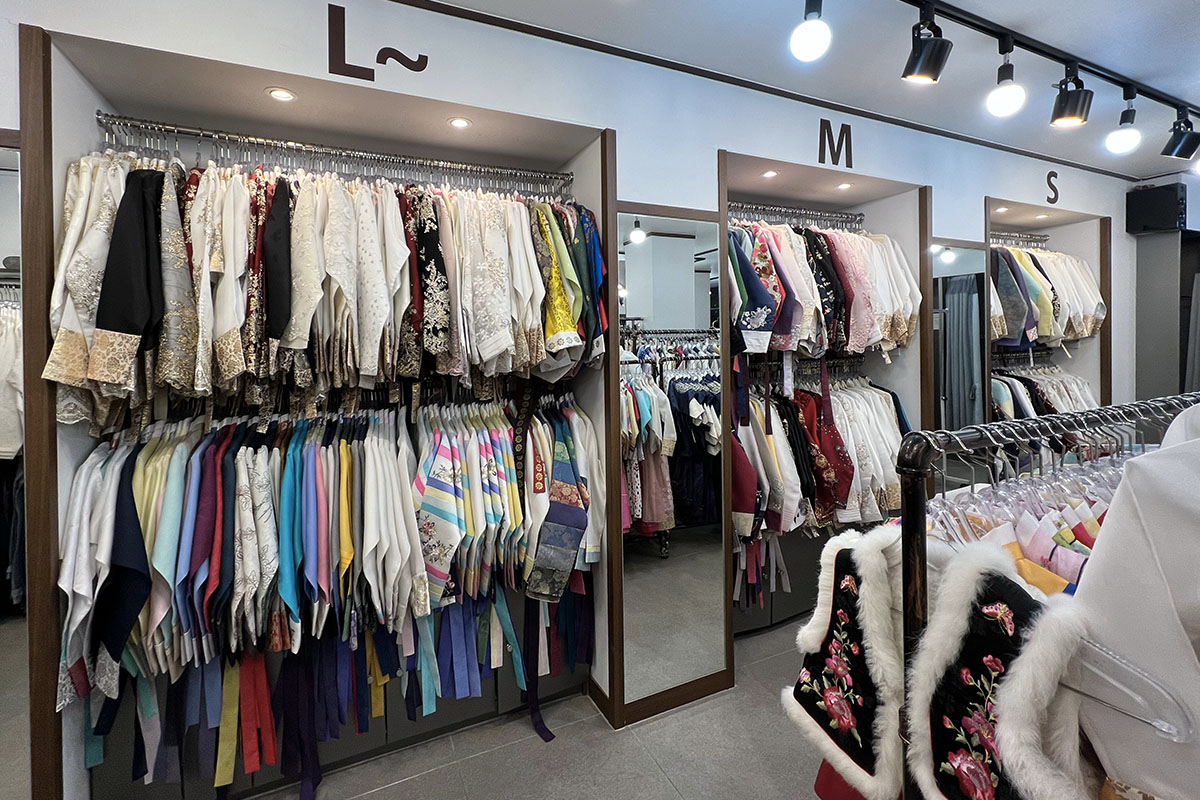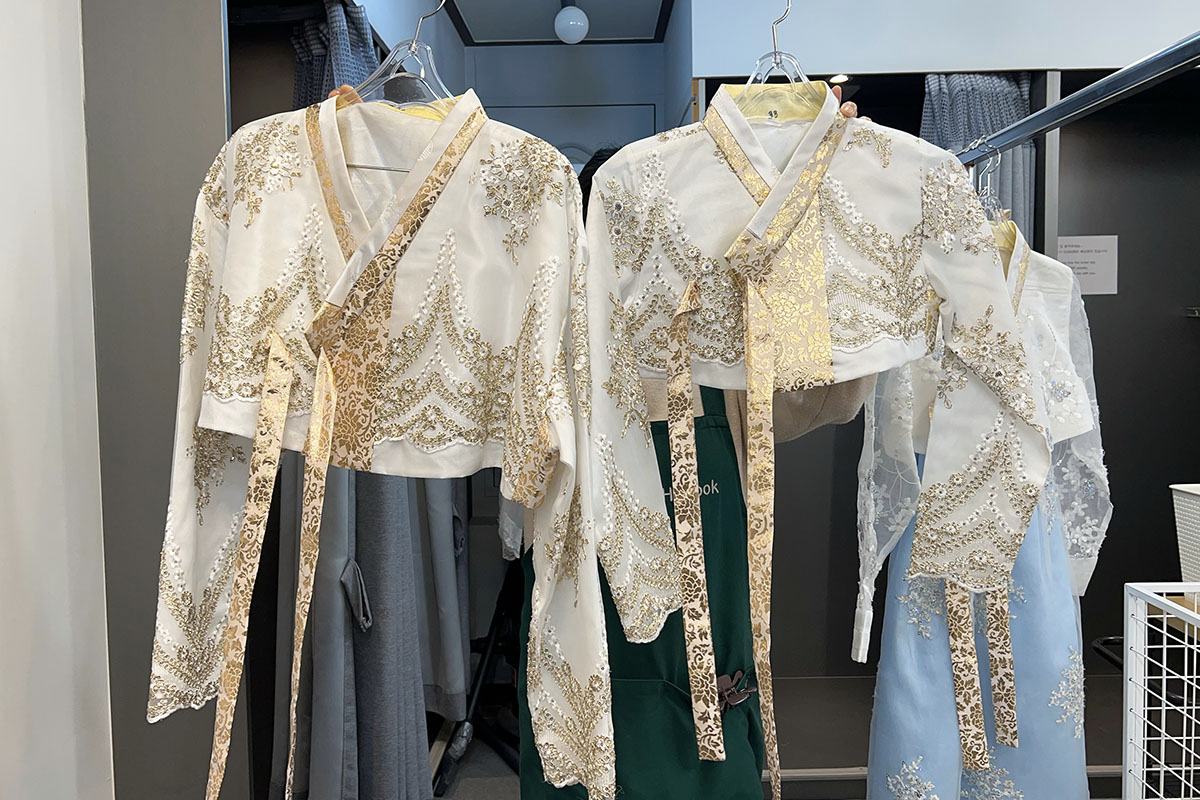 You don't have to worry about not finding the right size because YES Hanbok has hanboks ranging from XS to 4XL, so there's a pretty hanbok for everyone.
You can ask the staff and find the size that best fits you.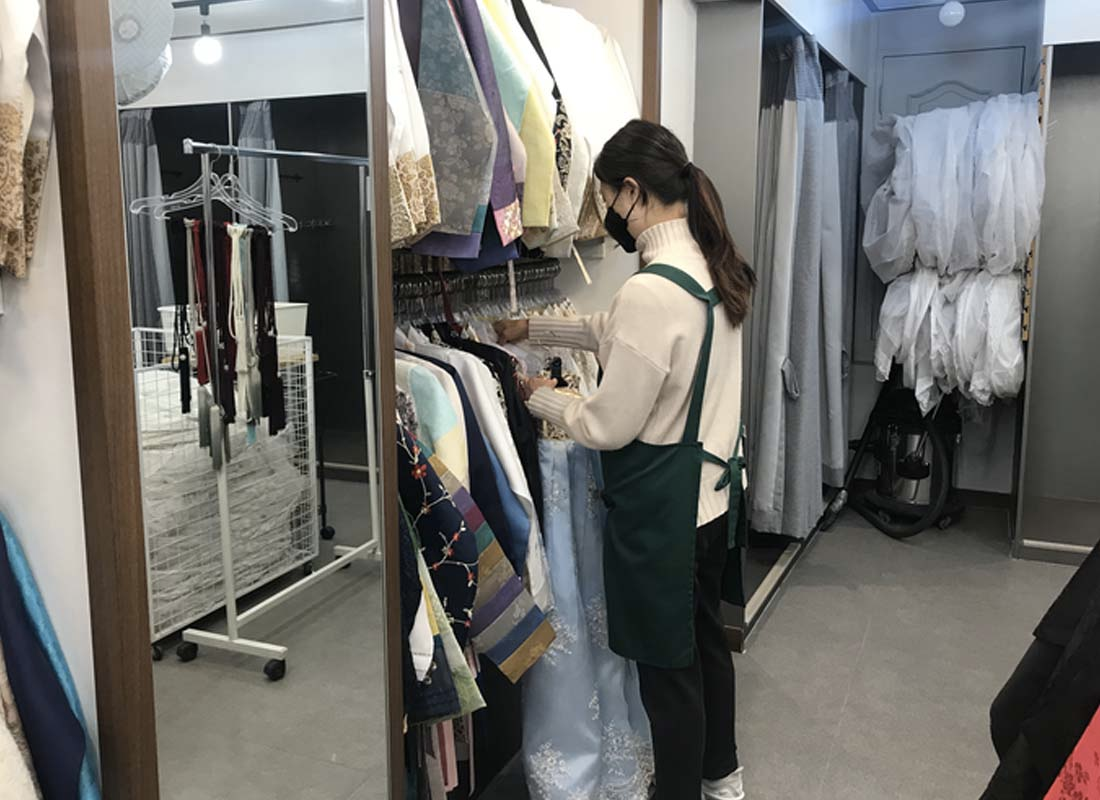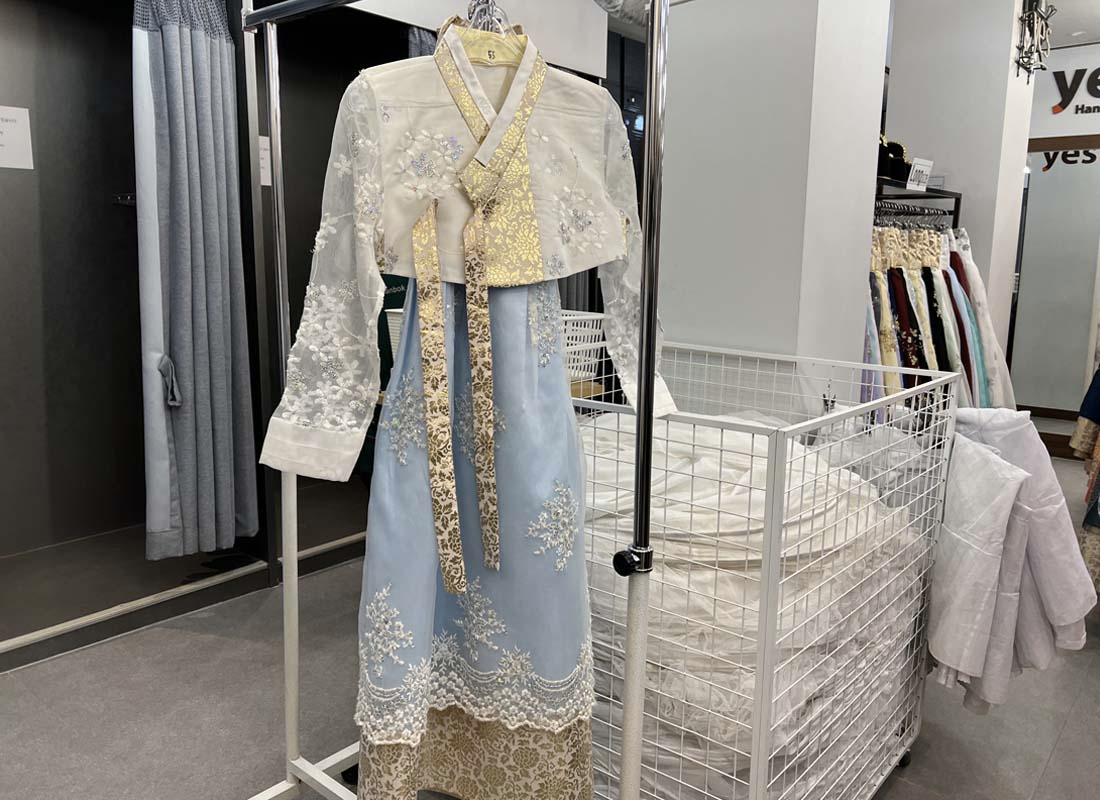 If you can't choose what to wear, you can ask the staff for advice. The staff are so friendly and always helped us so willingly! You can tell them your favorite style.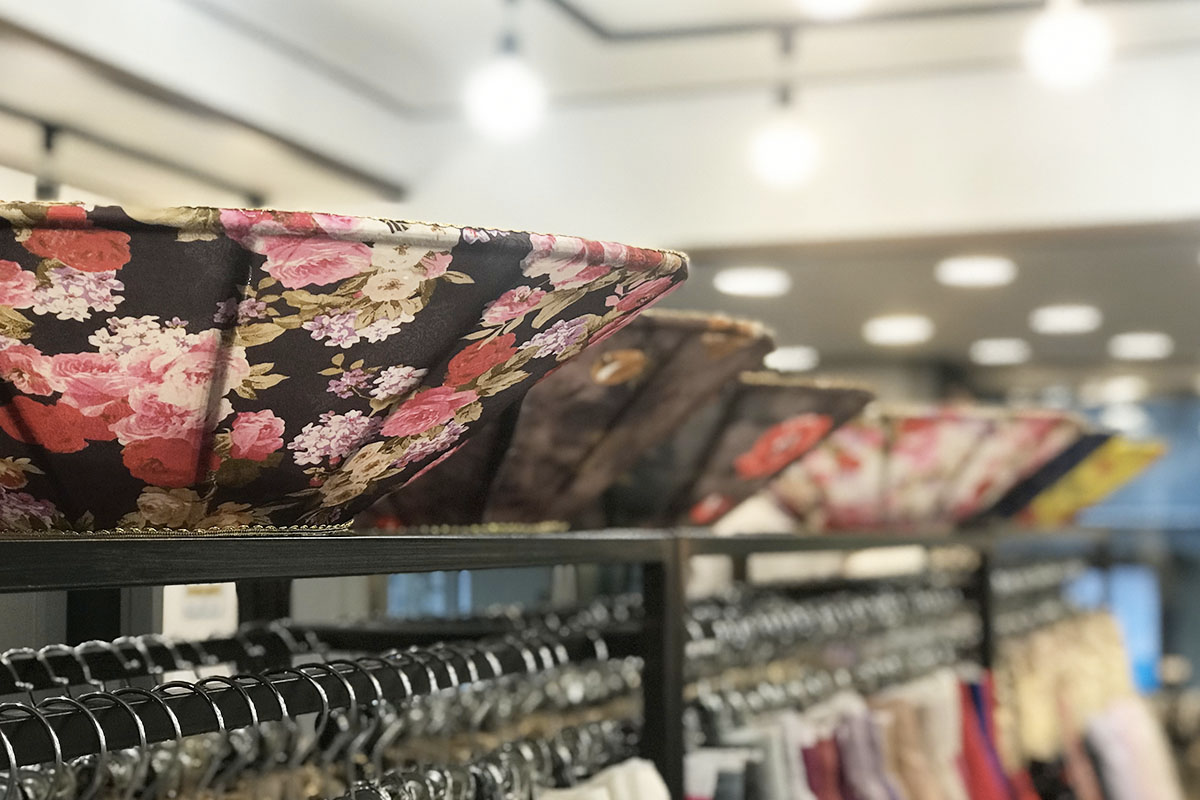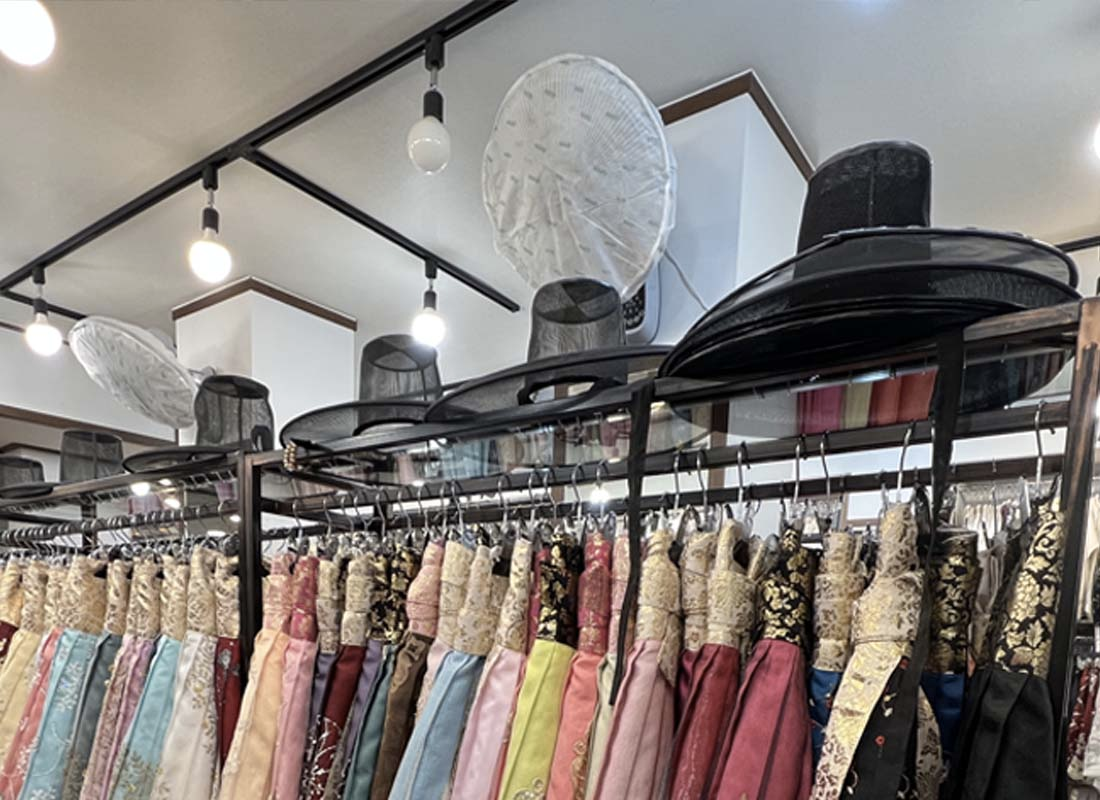 If you want to add something special to your outfit, wearing a hat is a good idea. There are many different types of hats and styles in the store that will definitely make you stand out.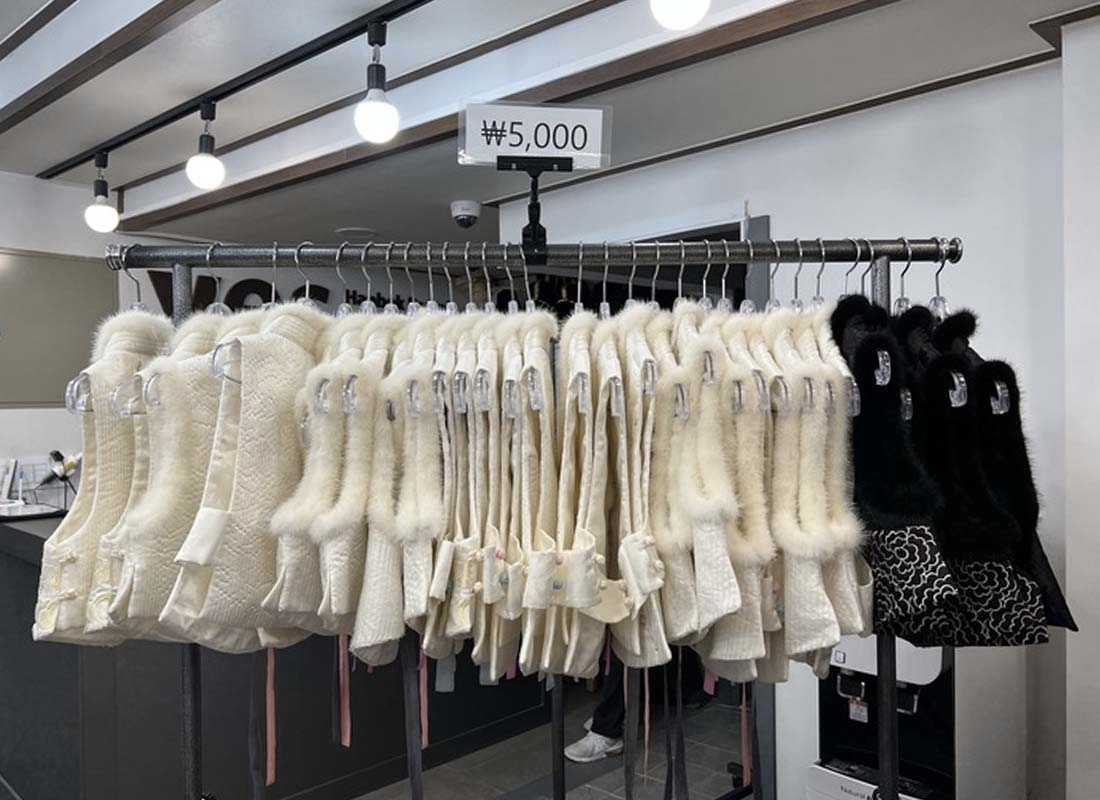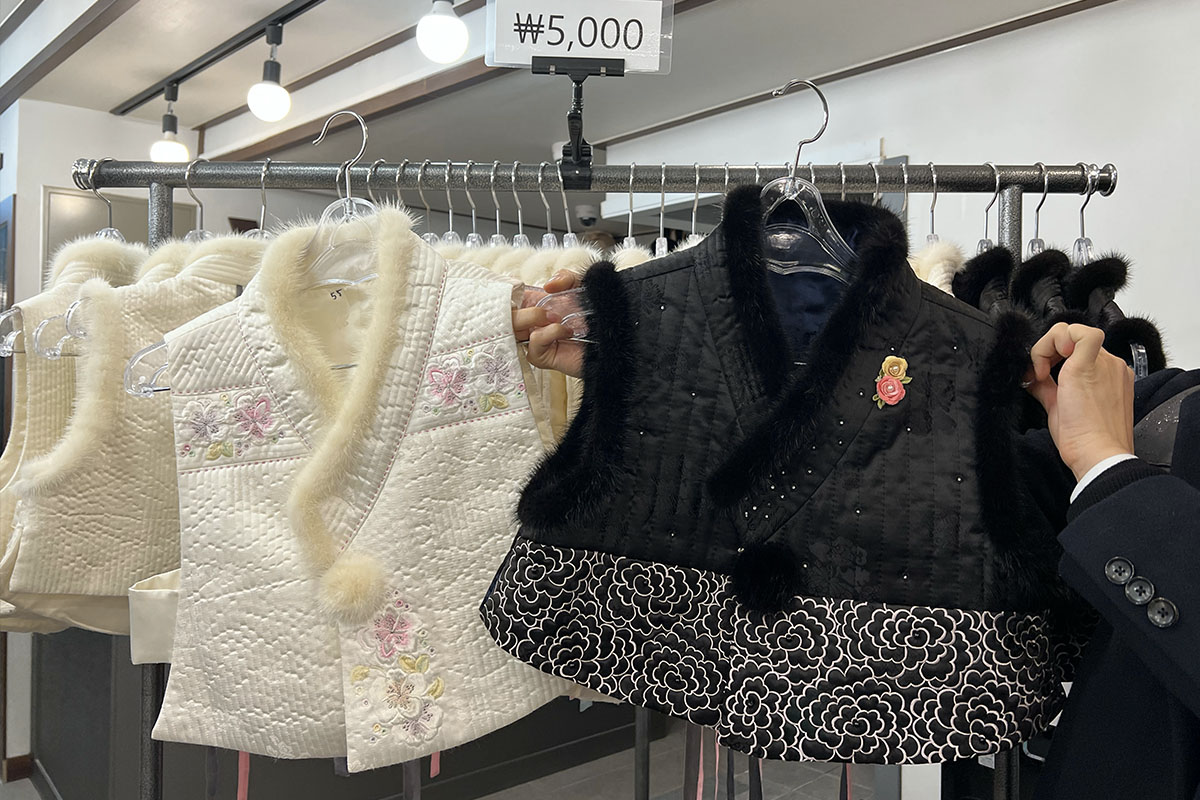 In the winter, the store also offers free fur vests (black, white) and an inner skirt for the women's hanboks!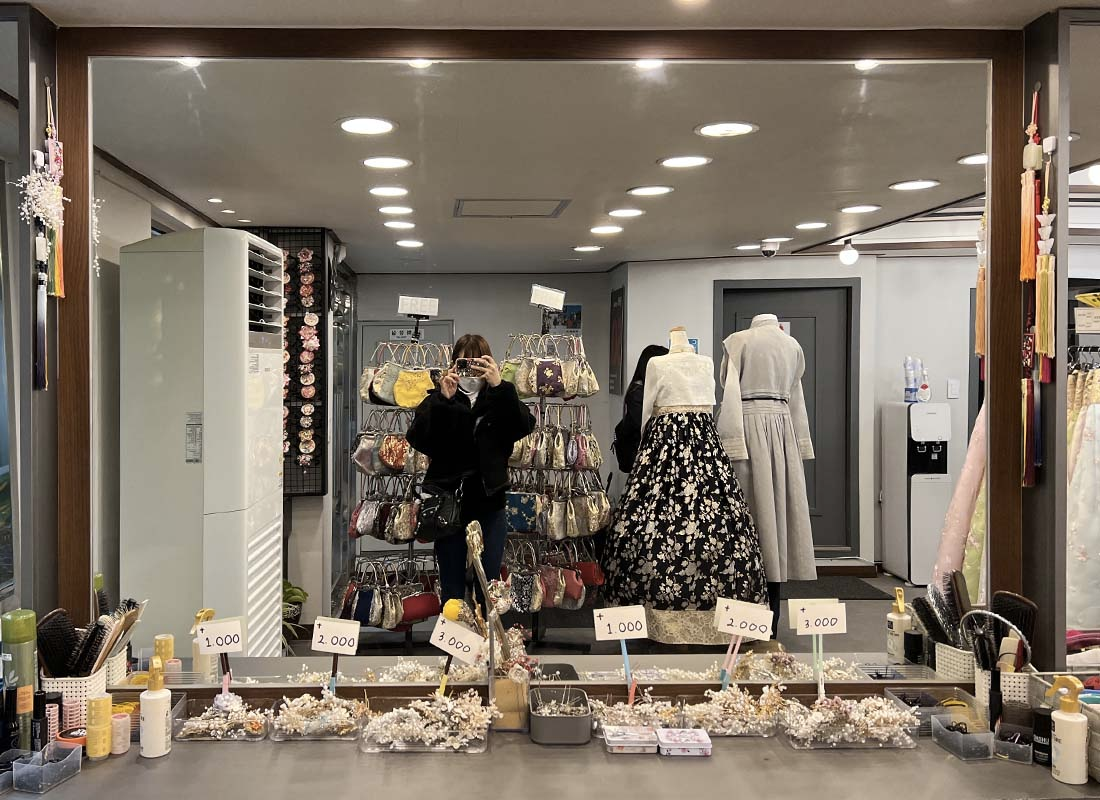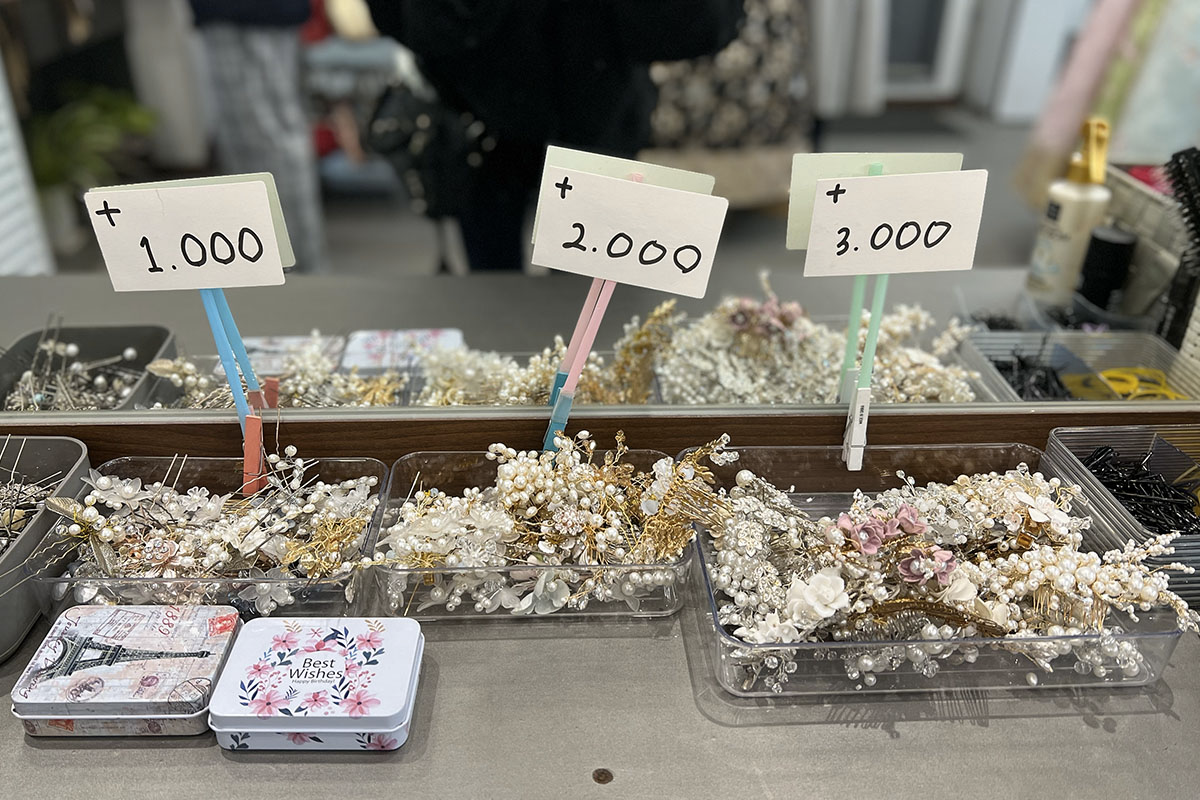 Although there's no makeup service at the store, if you want to touch up your hair, there's a vanity area where you can style your hair. They have combs, hair rollers, and hairspray.
If you want to add something more special to your hair, you can choose from the store's accessories, which vary in price.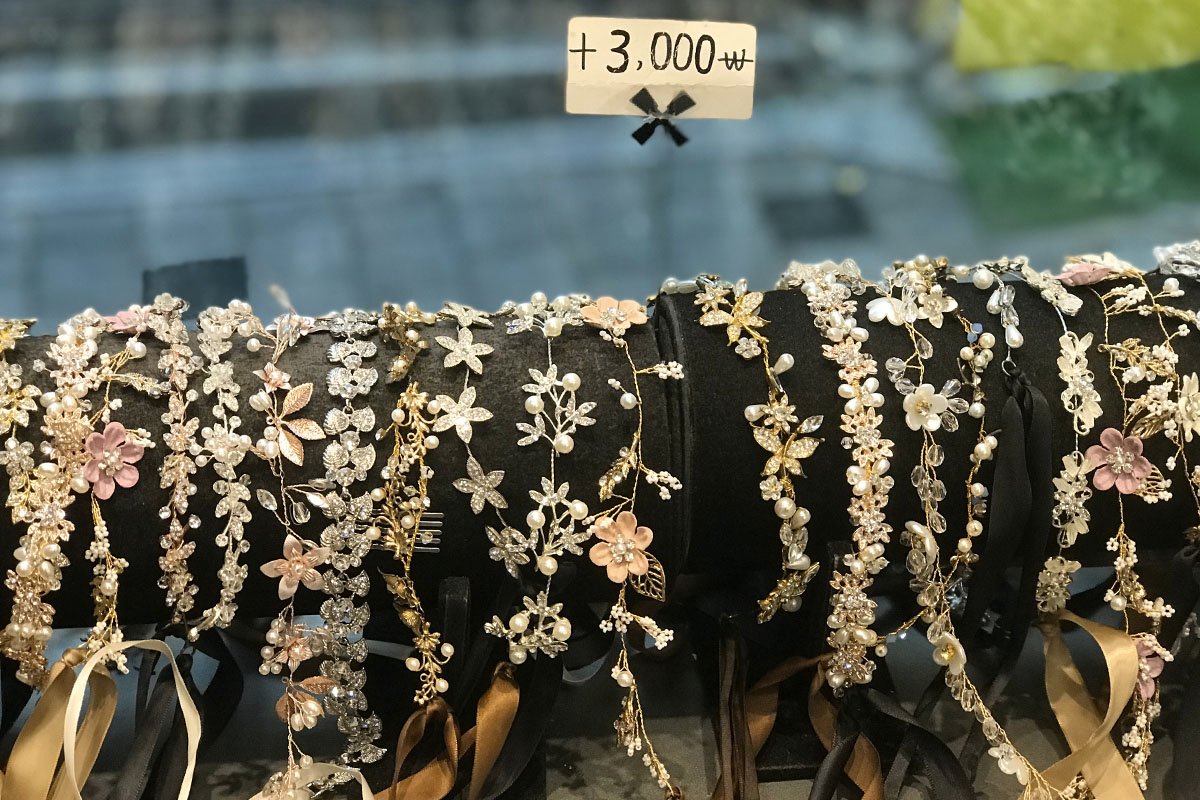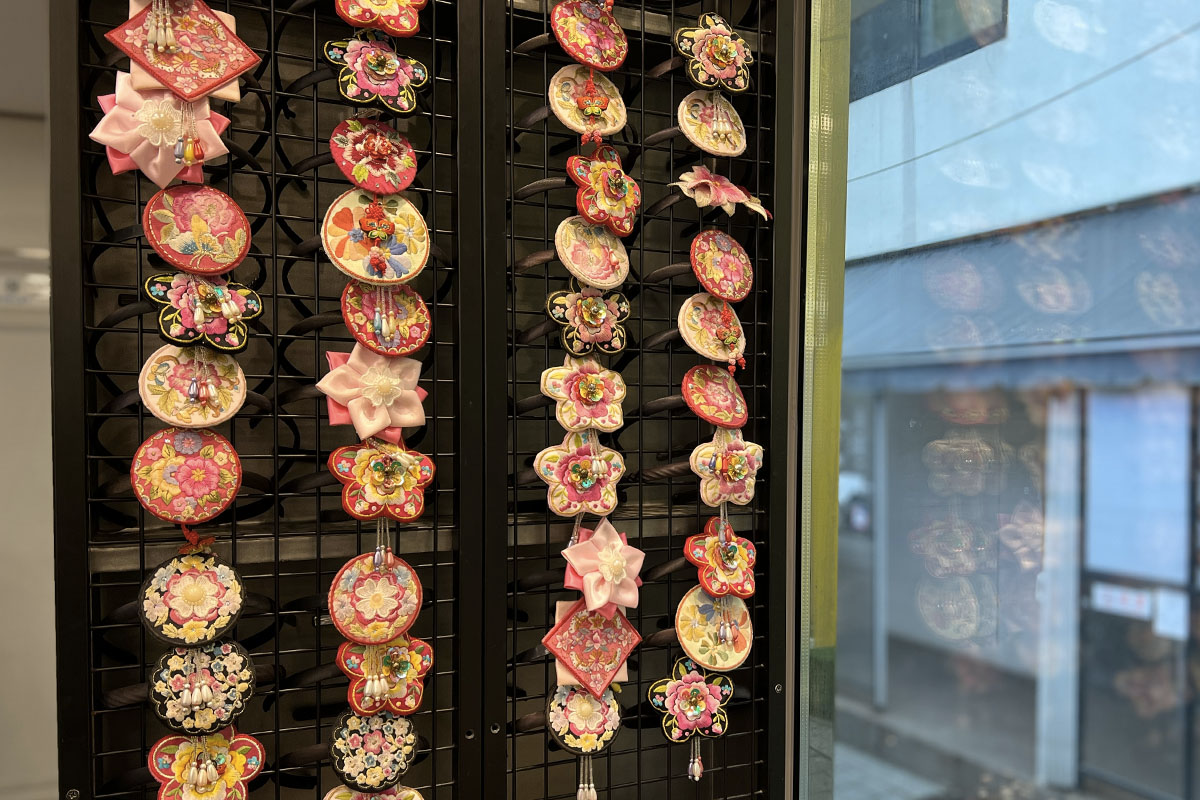 The store's accessories, like headbands and ribbons, can be rented for free or at an additional charge. Ask the staff or refer to the price tag to see if there's an additional fee.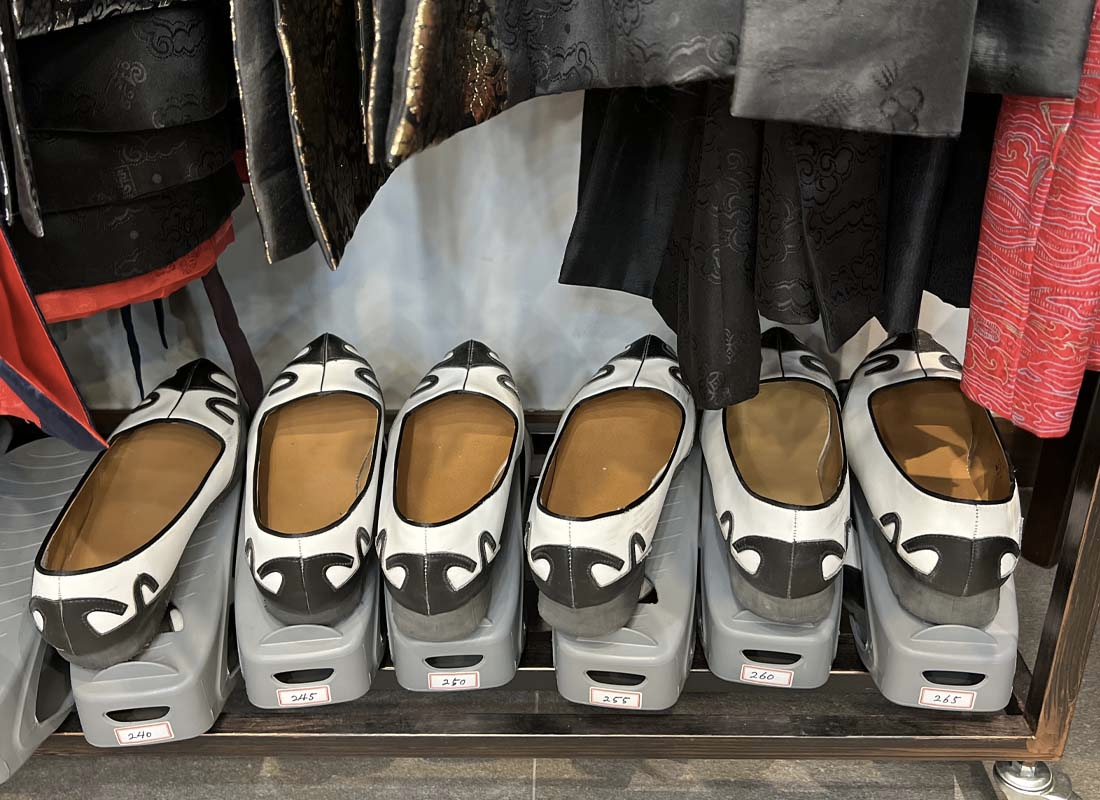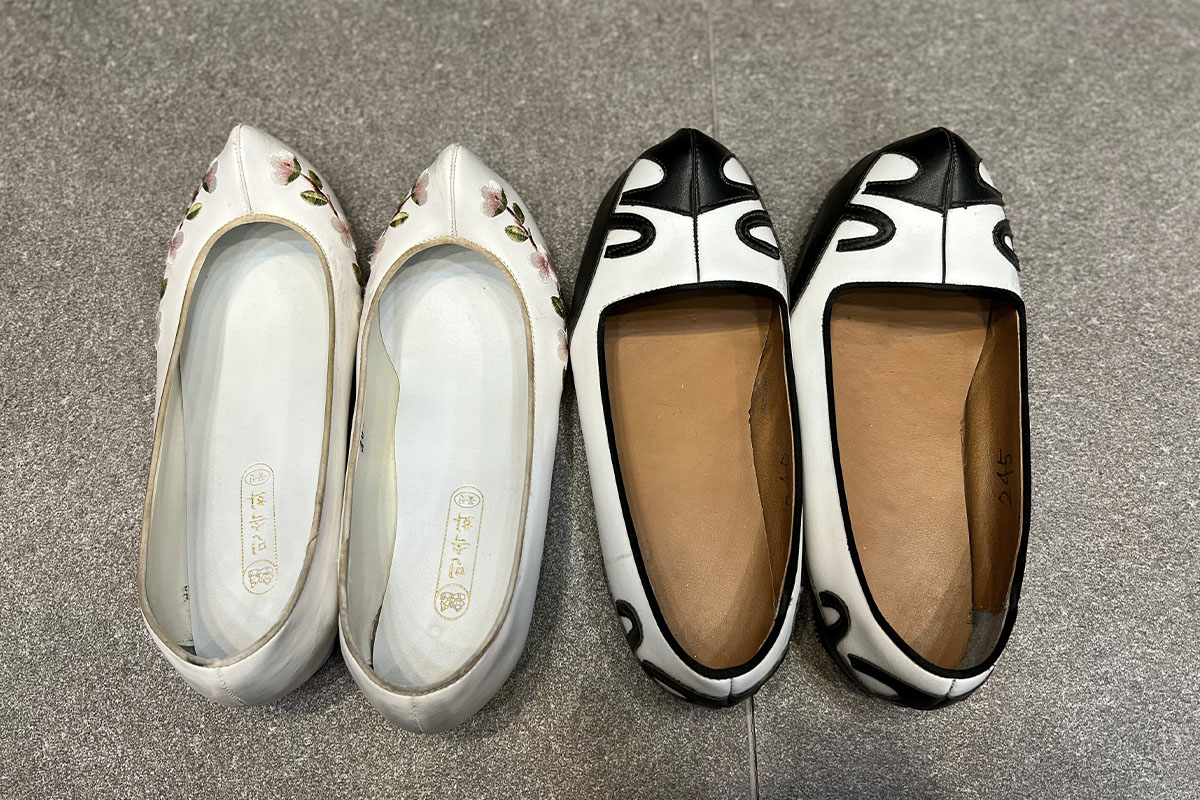 If you want matching shoes, there are rental shoes for women and men. The largest size for men is 280 cm (about UK 8.5, Eur 43) and the largest size for women is 250 cm (about UK 6, Eur 38).
You can see the shoe sizes on the shoe stands.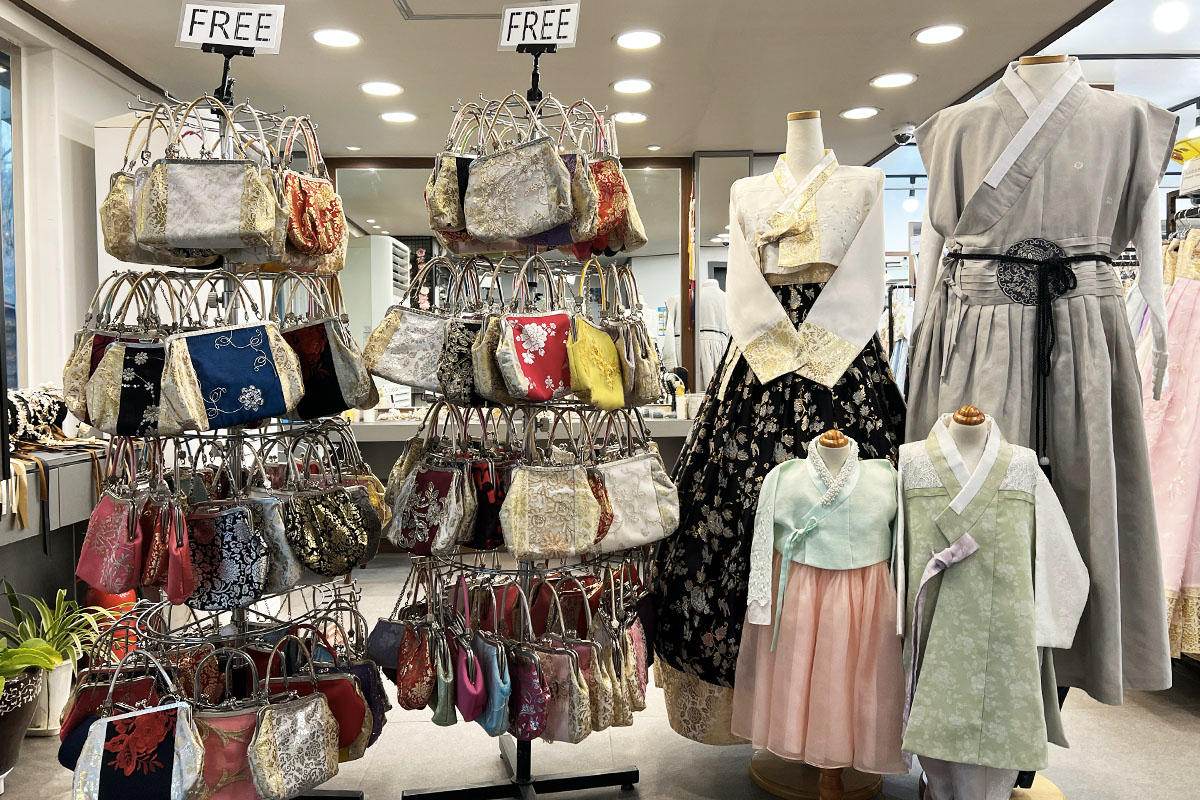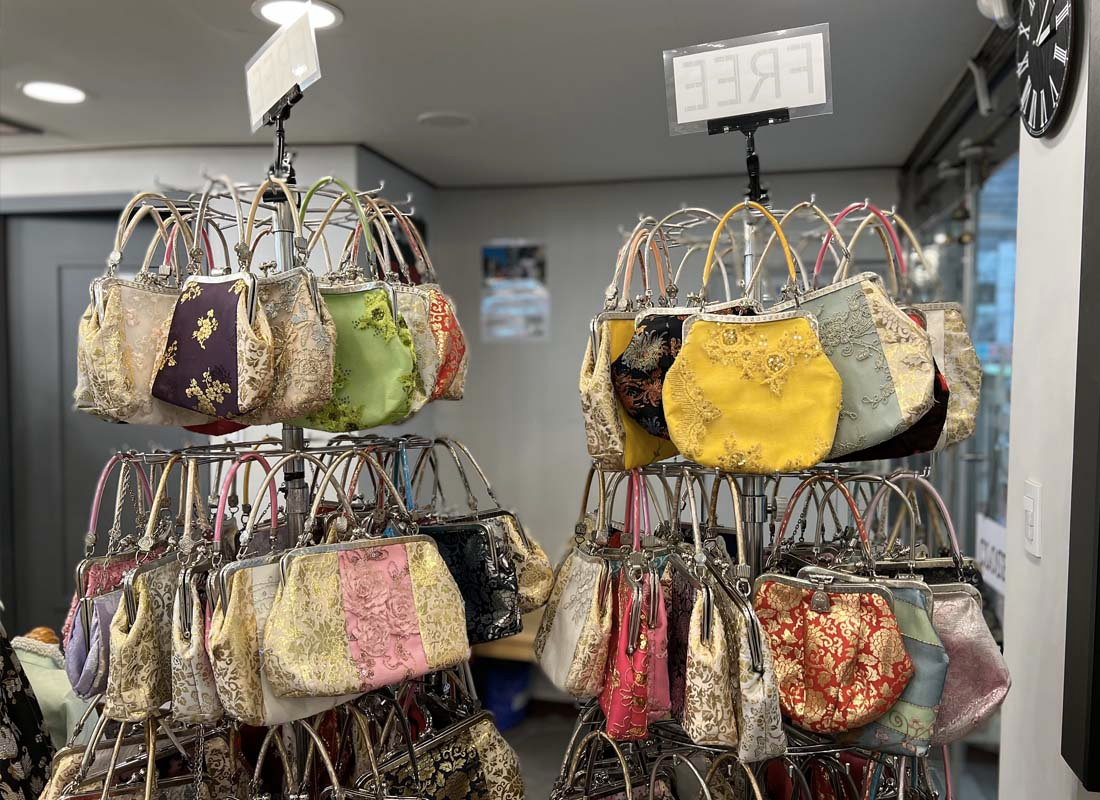 The store has bags available too, and most importantly, they're free~ You can pick a style that matches your outfit.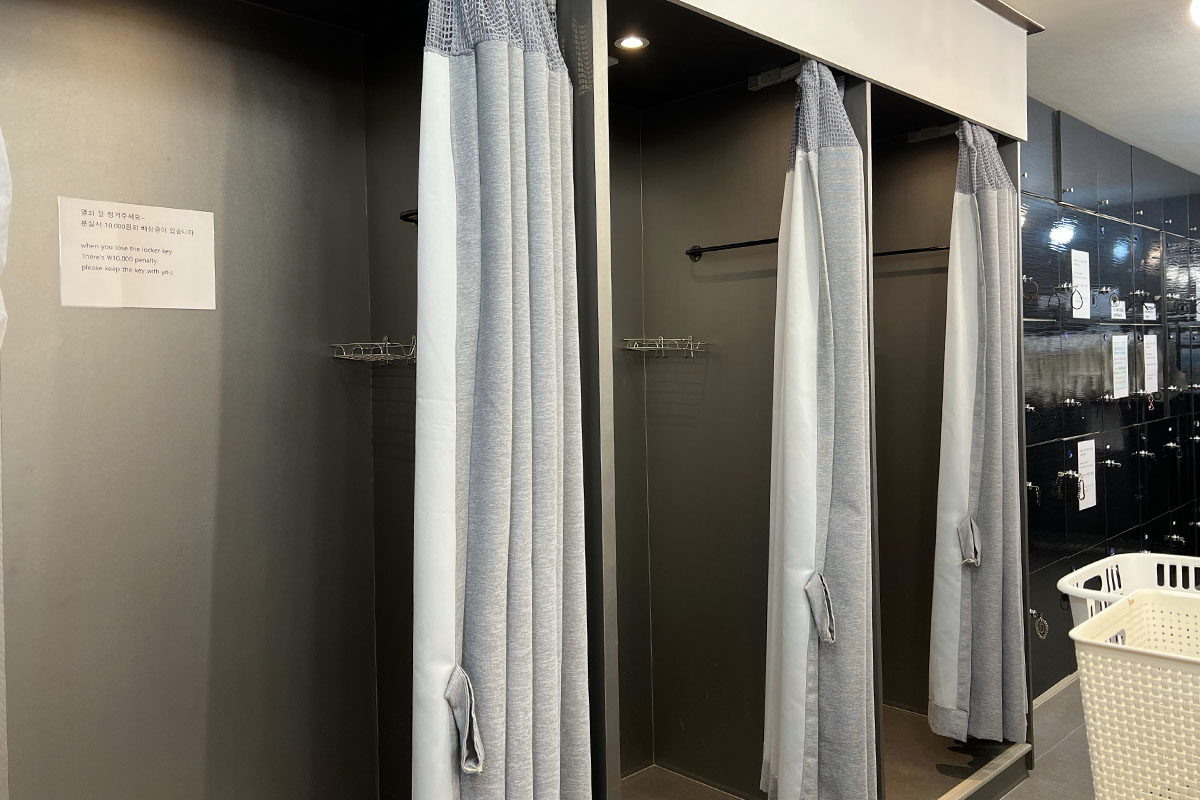 There are a lot of changing rooms in the store, so don't worry. If you're with a group of friends or if the store is busy, the rooms are very large and convenient to change in together.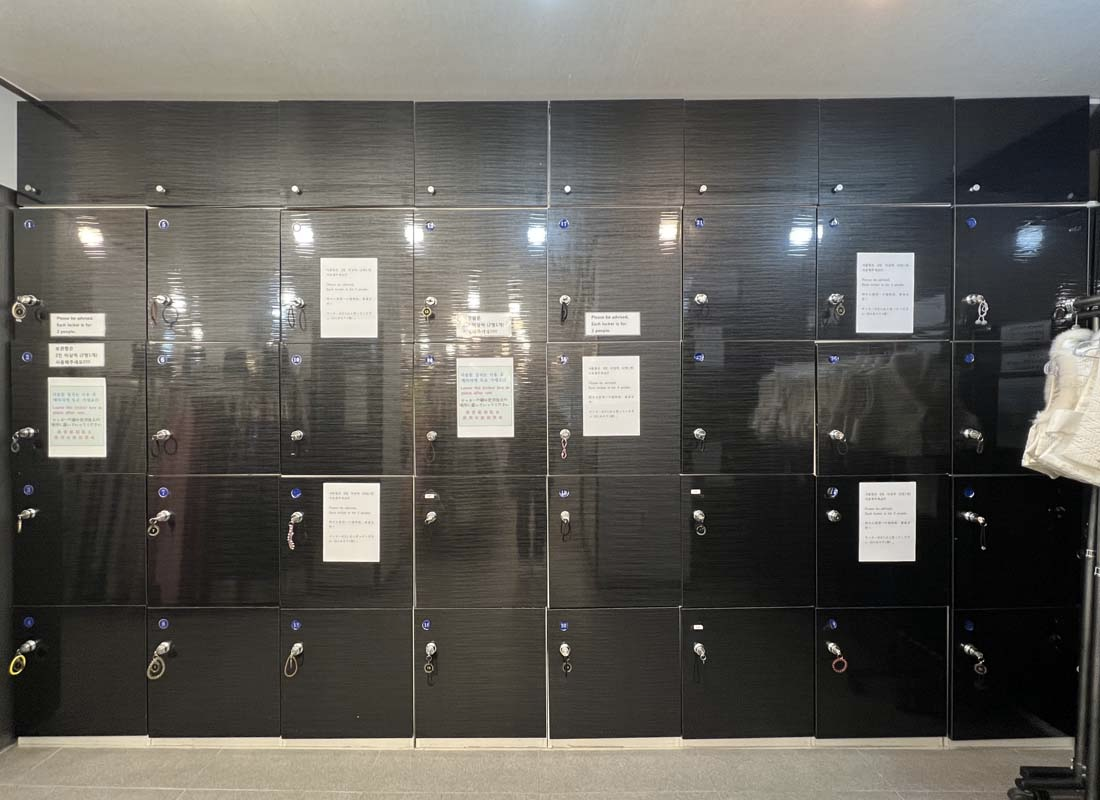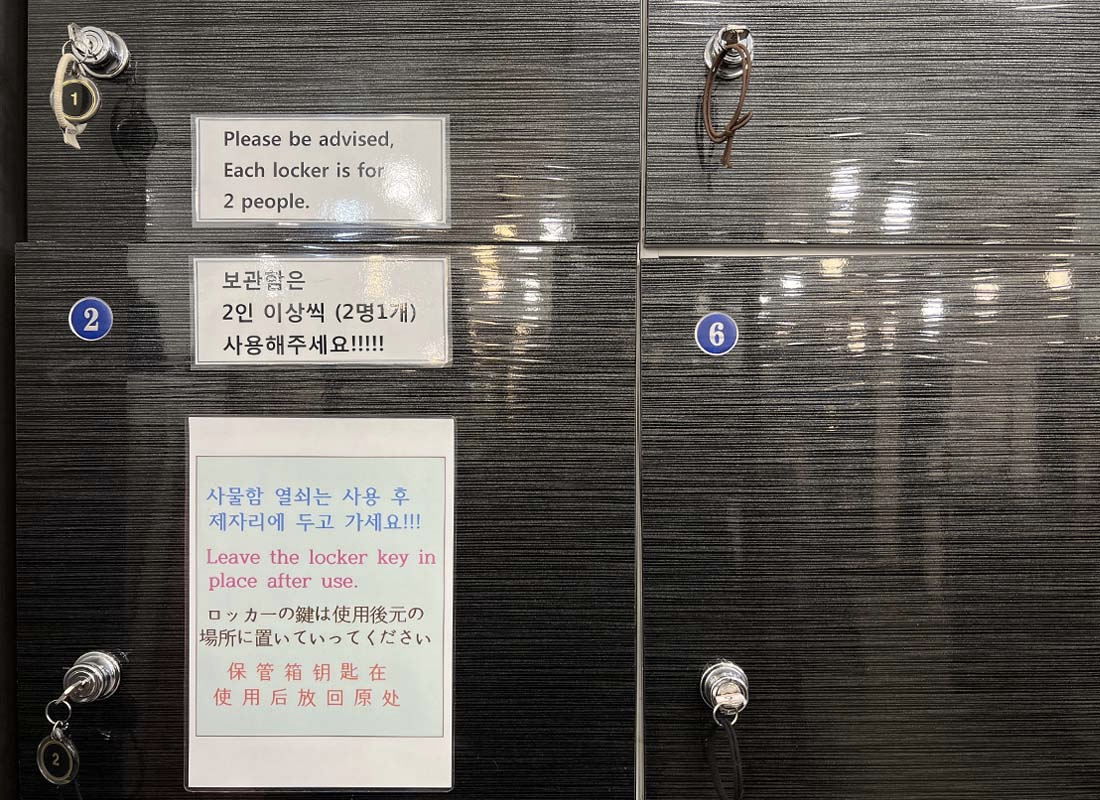 In addition, there are also free lockers to store your luggage. However, the store asks that two people use one locker so that there will be enough lockers for all guests.
You can go explore after you get your rental!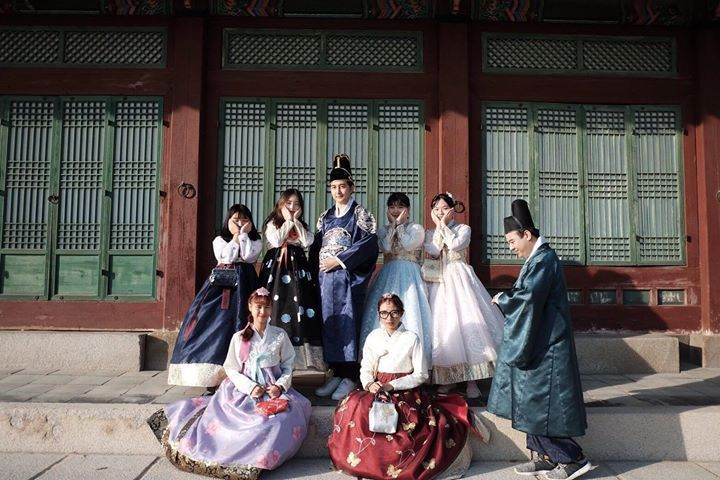 A lot of foreign tourists and Korean visitors come to this store due to its proximity to Gyeongbokgung Palace.
You can simply rent the Hanbok of your choice and walk directly to Gyeongbokgung Palace. You don't need towaste your time on the streets.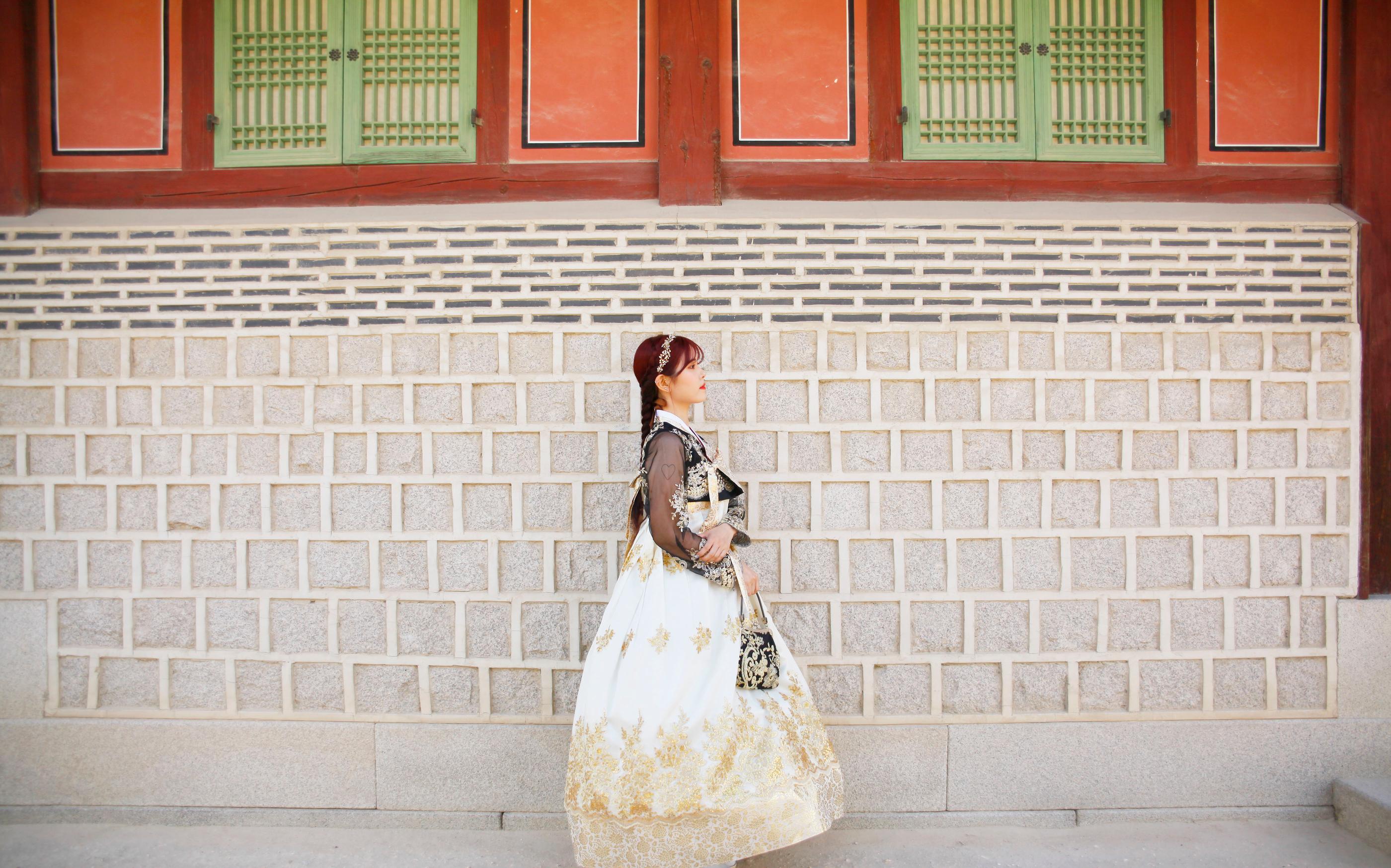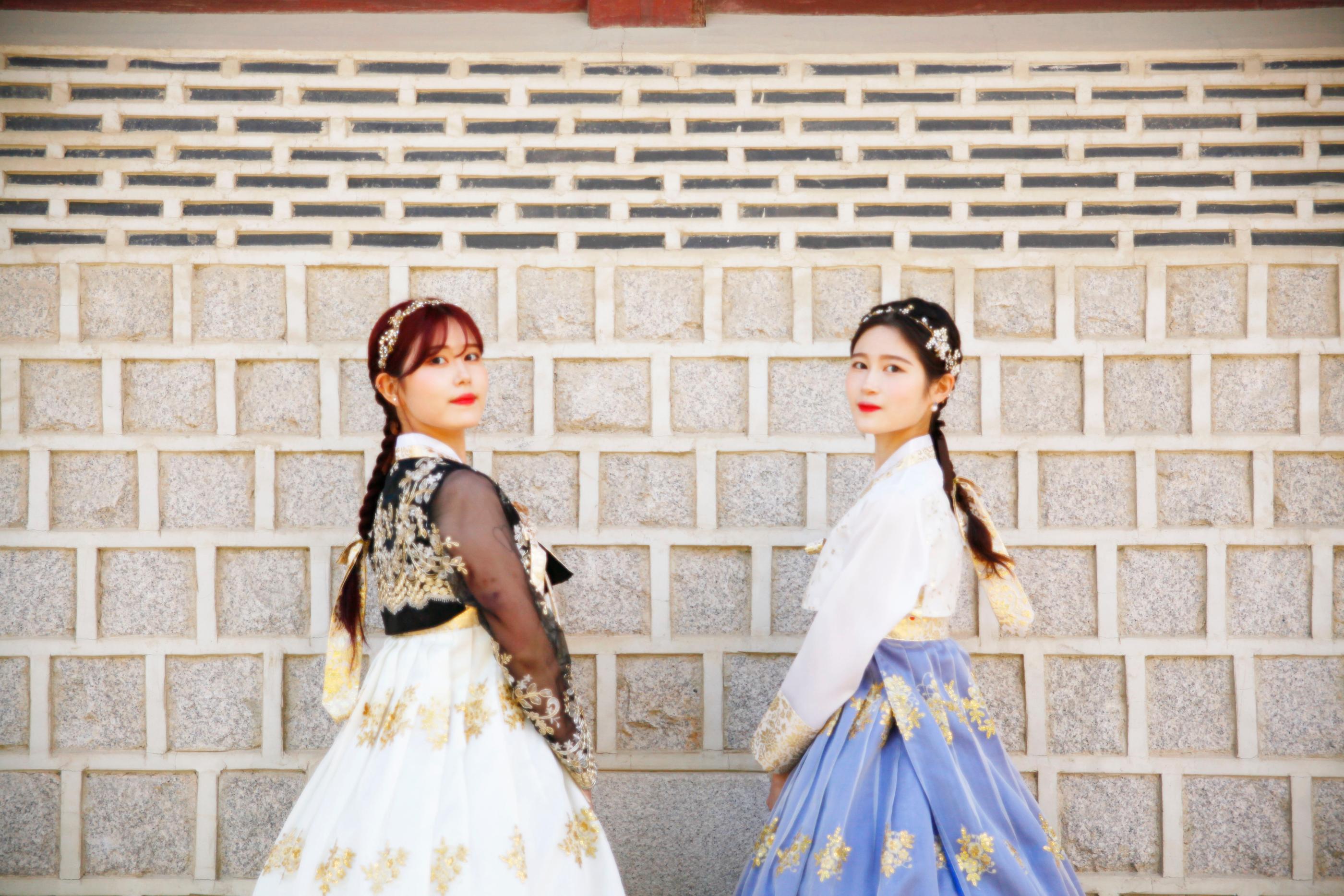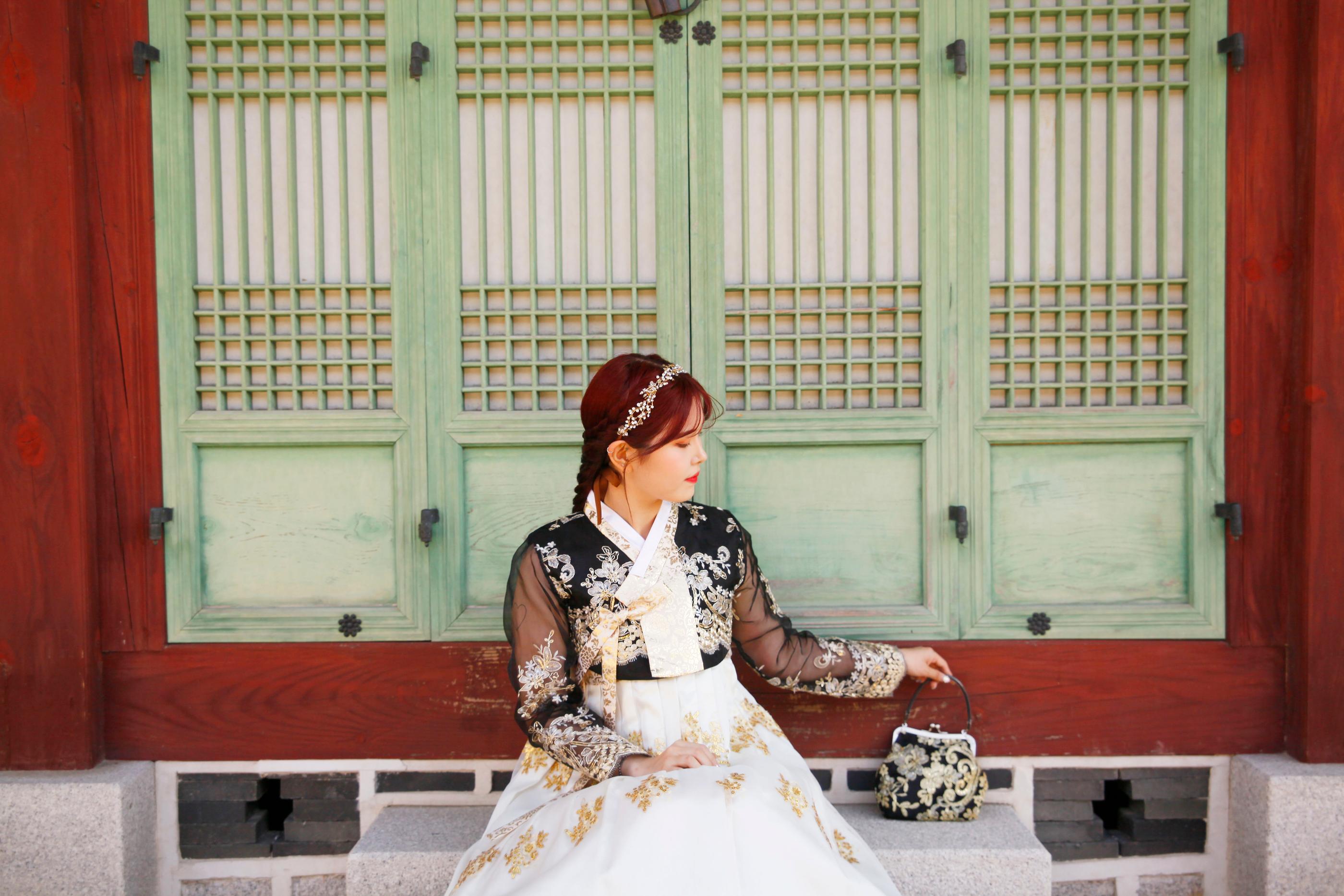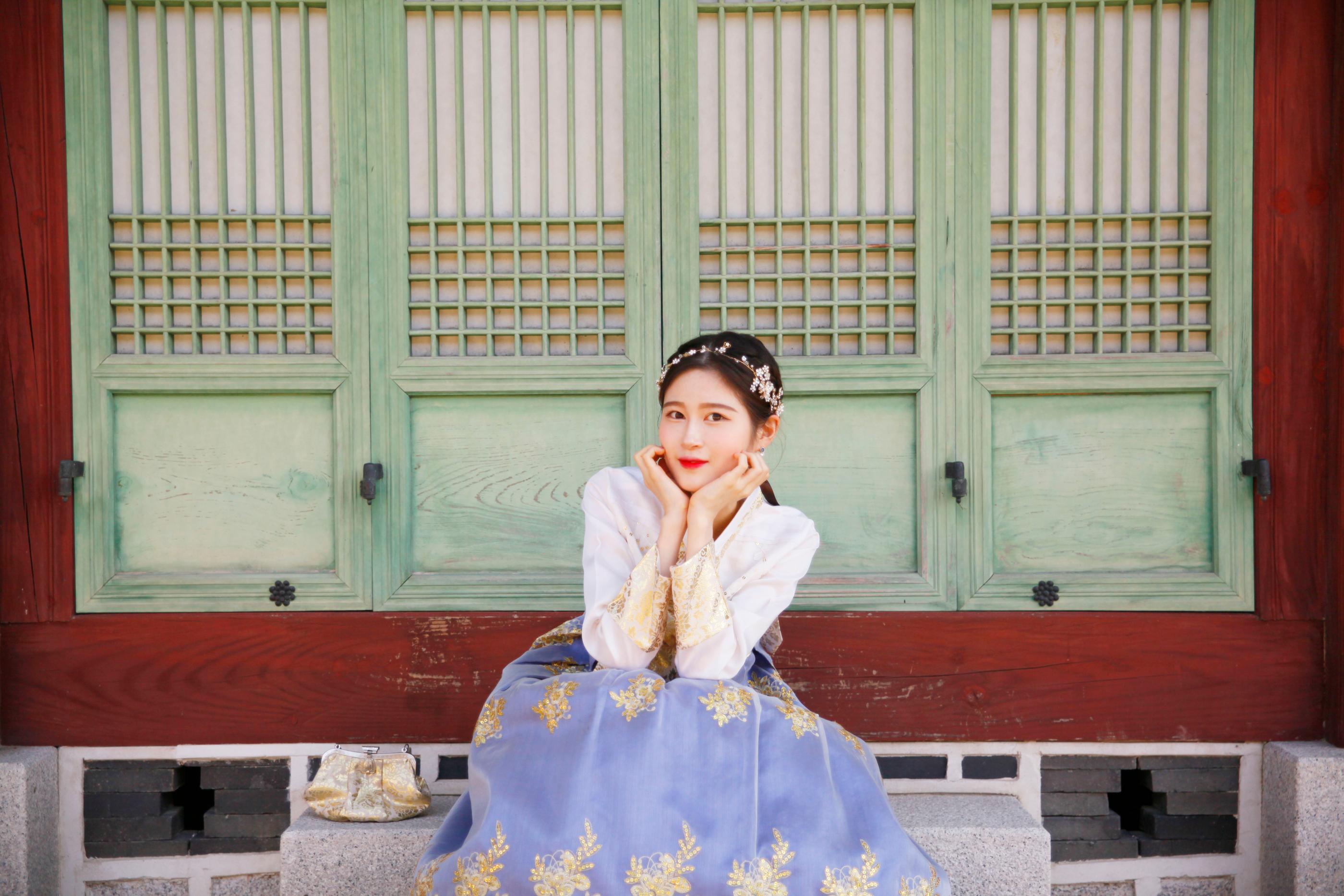 The store has two types of Hanbok, which are General and Premium Hanbok. The Hanbok dresses in each category are arranged according to the color, so you can find your style at a glance. Many hanbok rental stores have a small space, and sometimes it's inconvenient to try on the dresses. However, YES Hanbok Rental store is very spacious. The selection process can be carried out smoothly.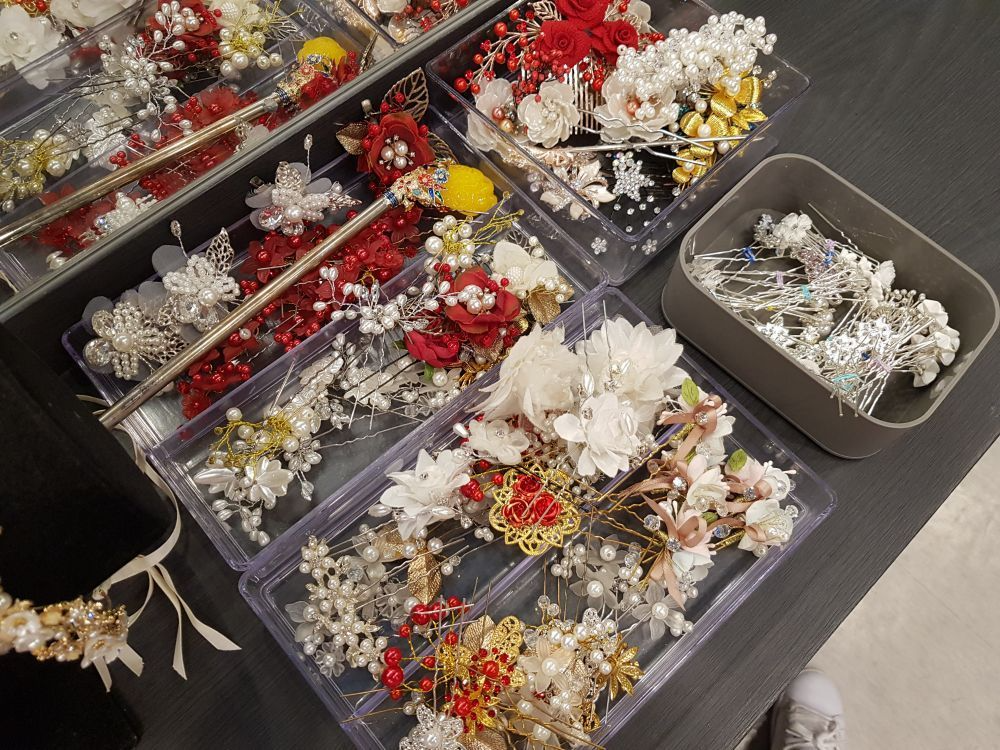 Gyeongbokgung Hanbok rental store YES Hanboks also provides free hair bands, hairpins, clutches, and lockers. The store will not charge an additional fee for renting those accessories
(However there is extra fee for the inner skirt, headwear,and shoes rental).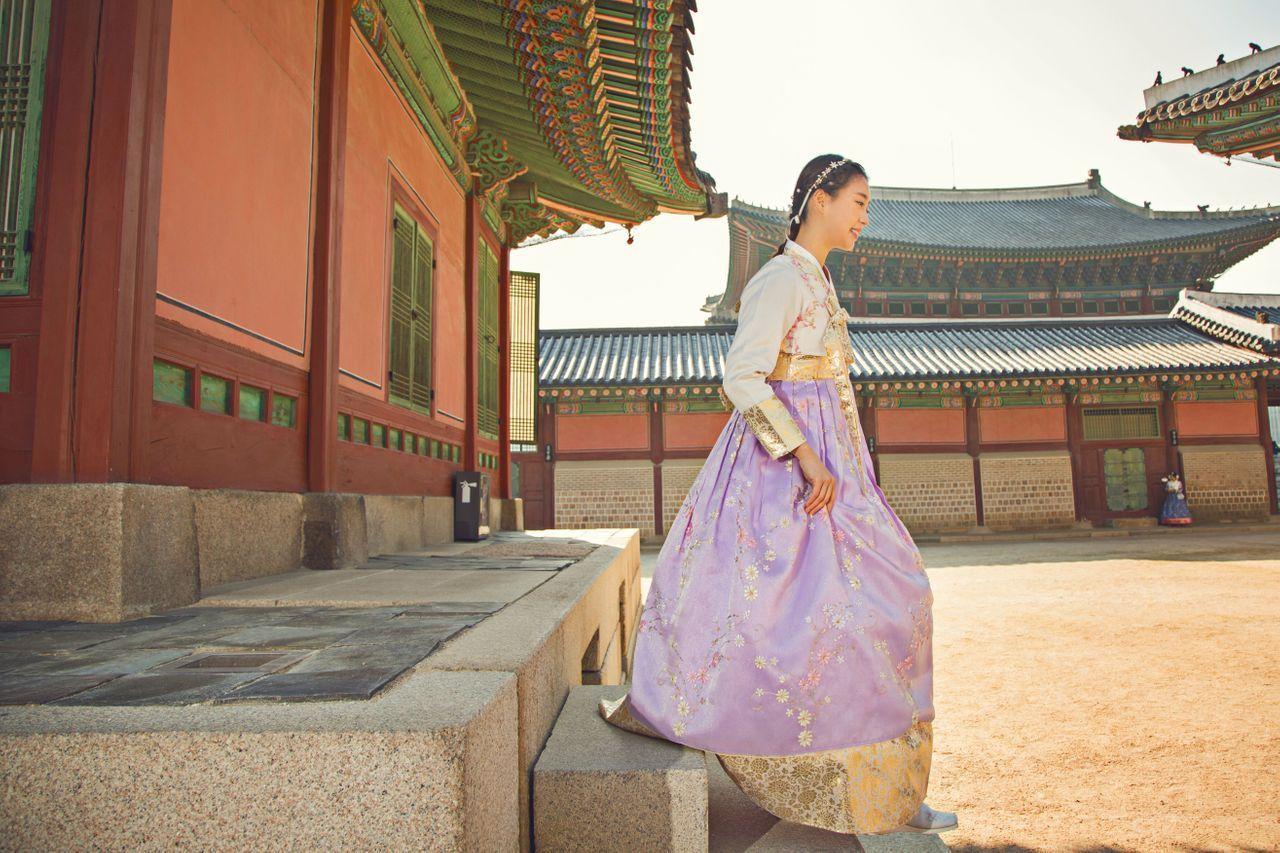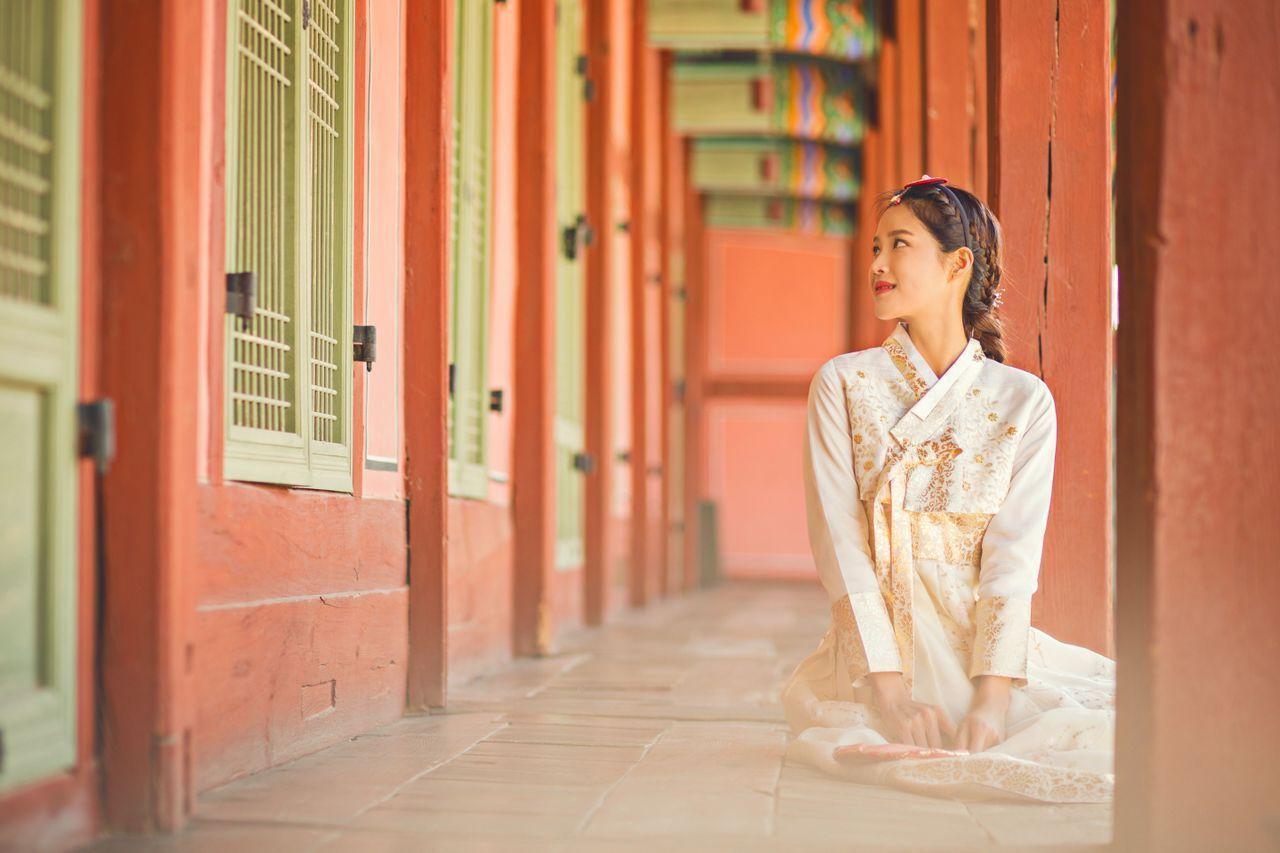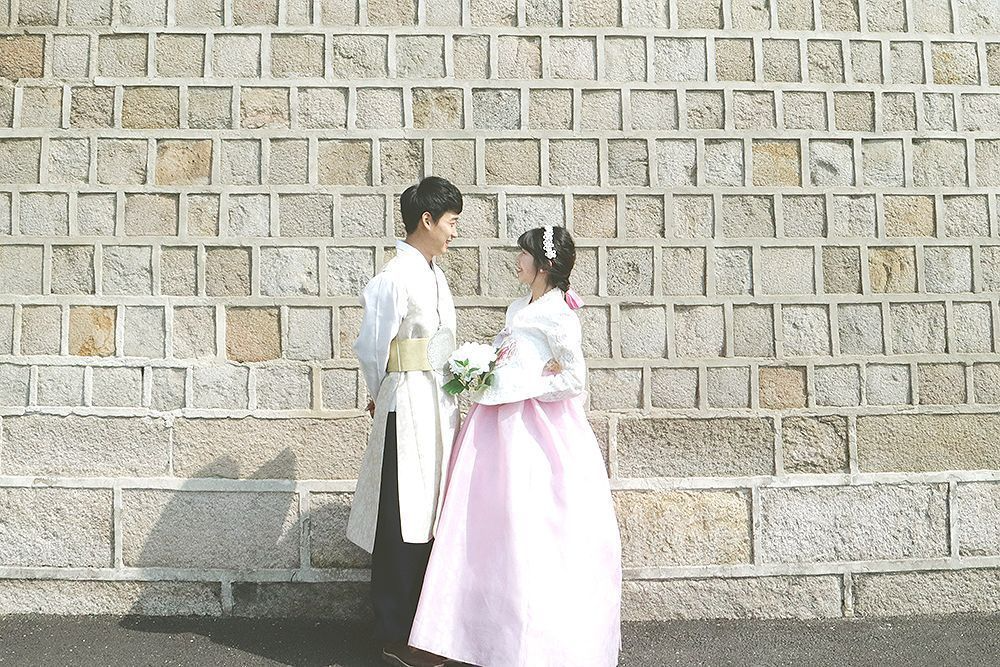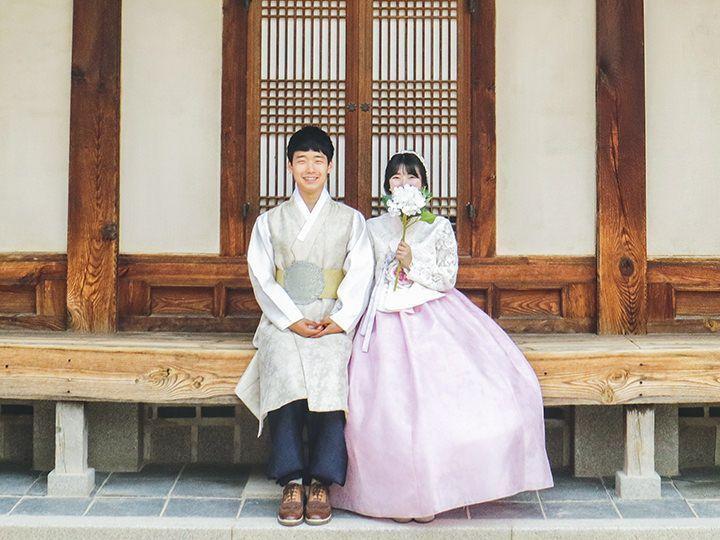 Gyeongbokgung Hanbok Rental Store: YES Hanbok will introduce new Hanbok collections every season, so you can check out the latest and most popular Hanbok dresses.
---
How To Get There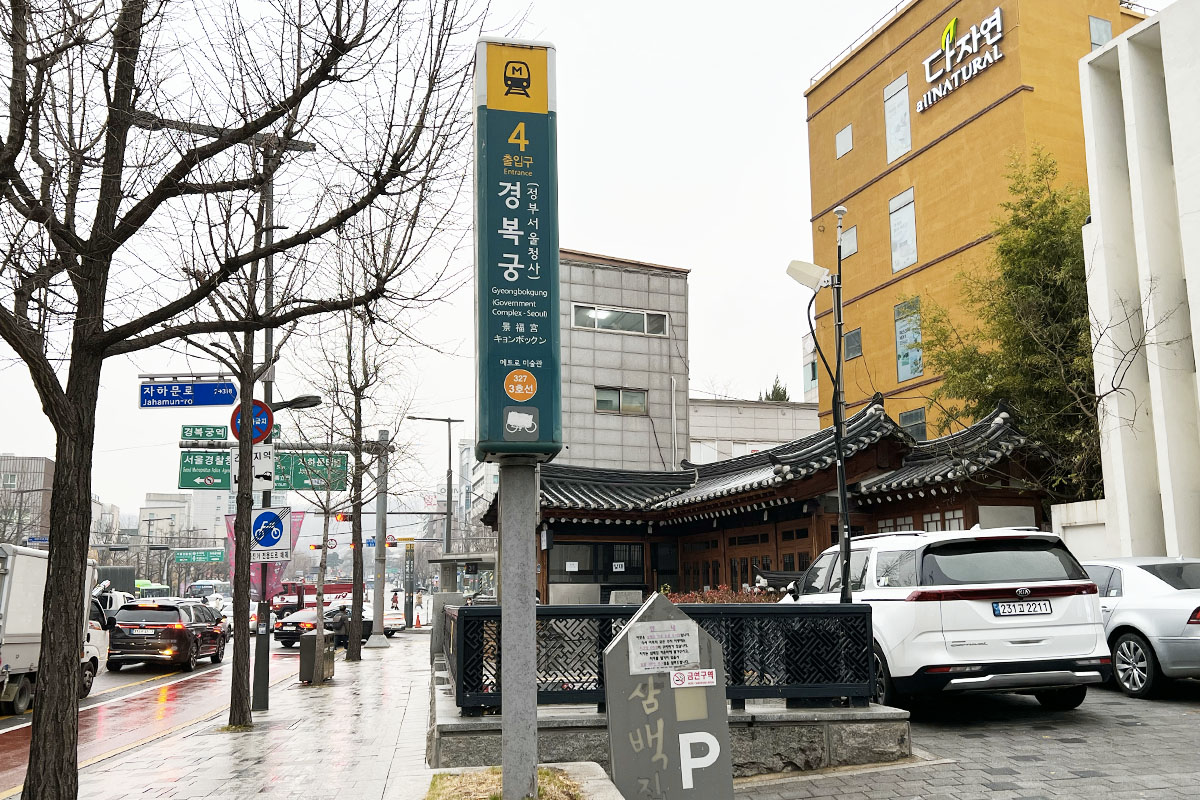 Leave from Gyeongbokgung Station Exit 4.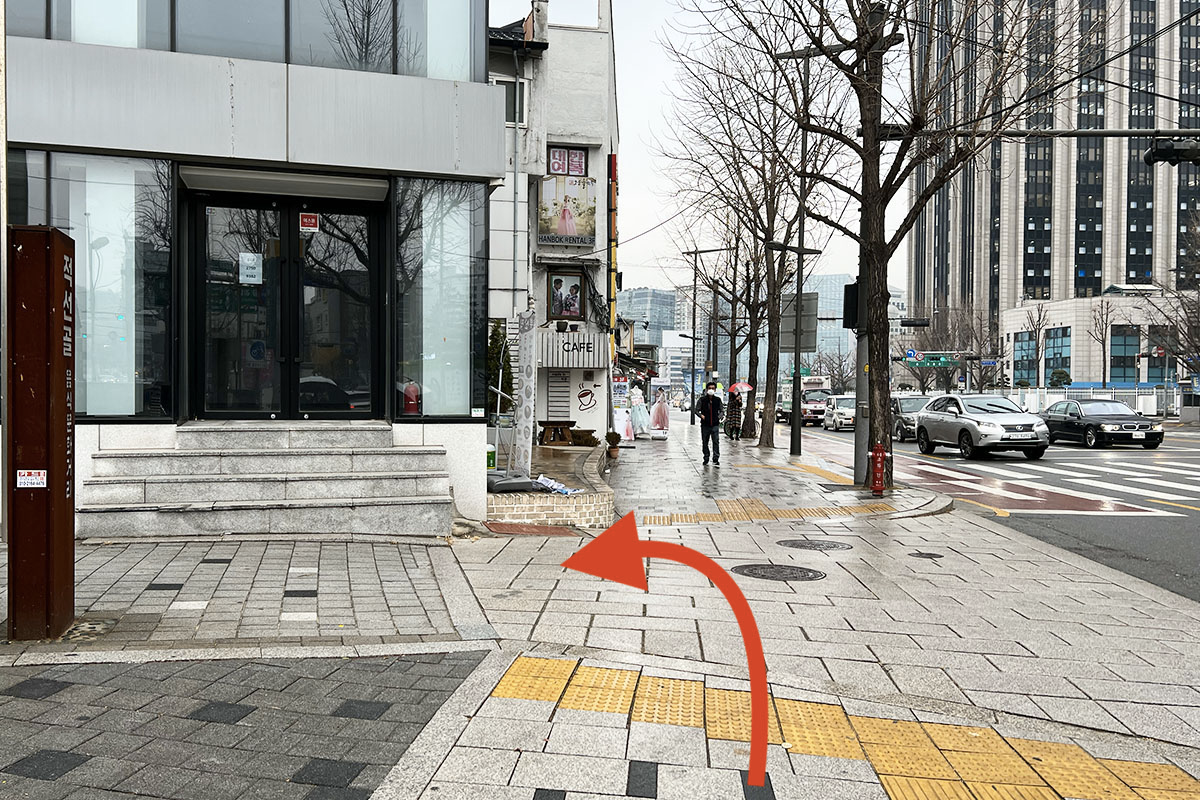 Go straight and turn left into the first alley.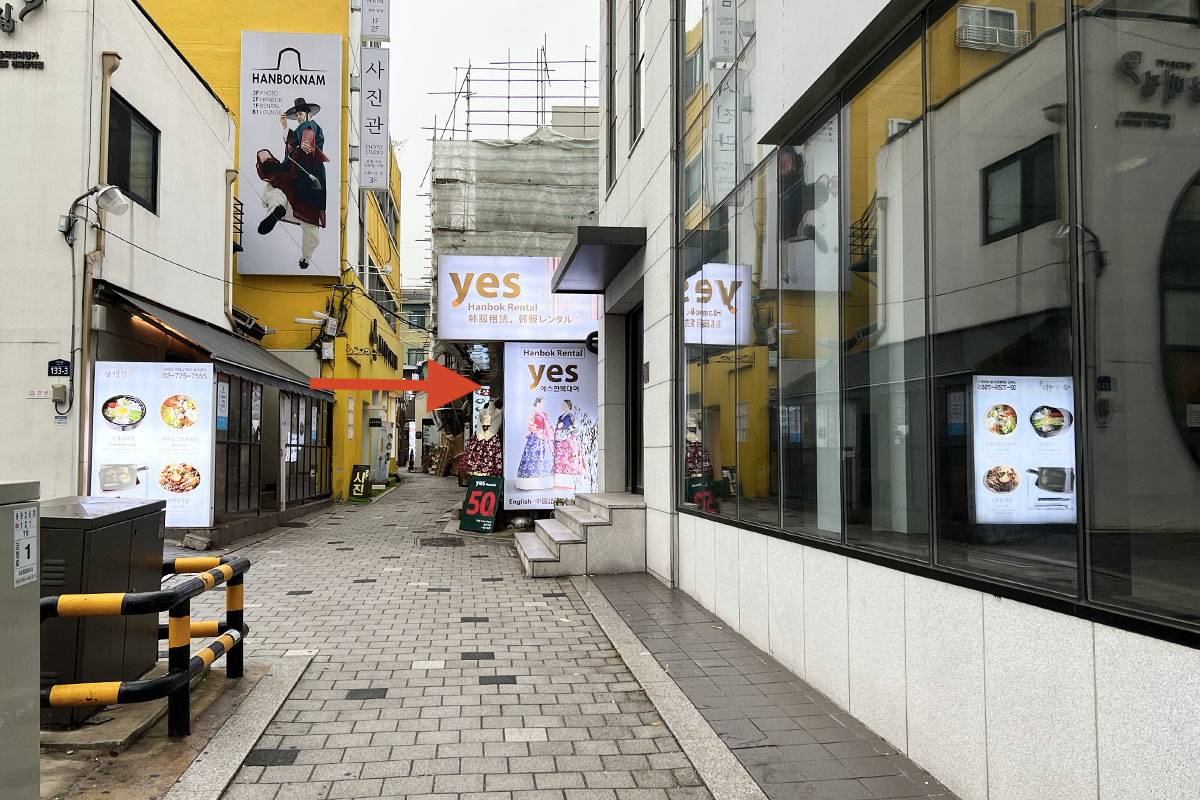 You'll see YES Hanbok as soon as you turn into the alley.
---
Frequently Asked Questions
What kinds of men's hanboks are there?
Warrior hanbok(무사), military hanbok(사또), nobleman hanbok(도포), eunuch hanbok(내관), king hanbok(관복등), and more.
---
YES Hanbok
YES Hankbok Rental Shop | Reserve Here
---
We hope that you can enjoy a day around Gyeongbuk Palace in a hanbok! If you have any questions or concerns, please leave a comment below or send us an email at support@creatrip.com! You can follow us on Instagram, TikTok, and Facebook to stay updated on all things Korea!
---