Korean-style Chinese Cuisine
Different from your imagination of Chinese Cuisine! Check out Korean-style Chinese Cuisine Dishes!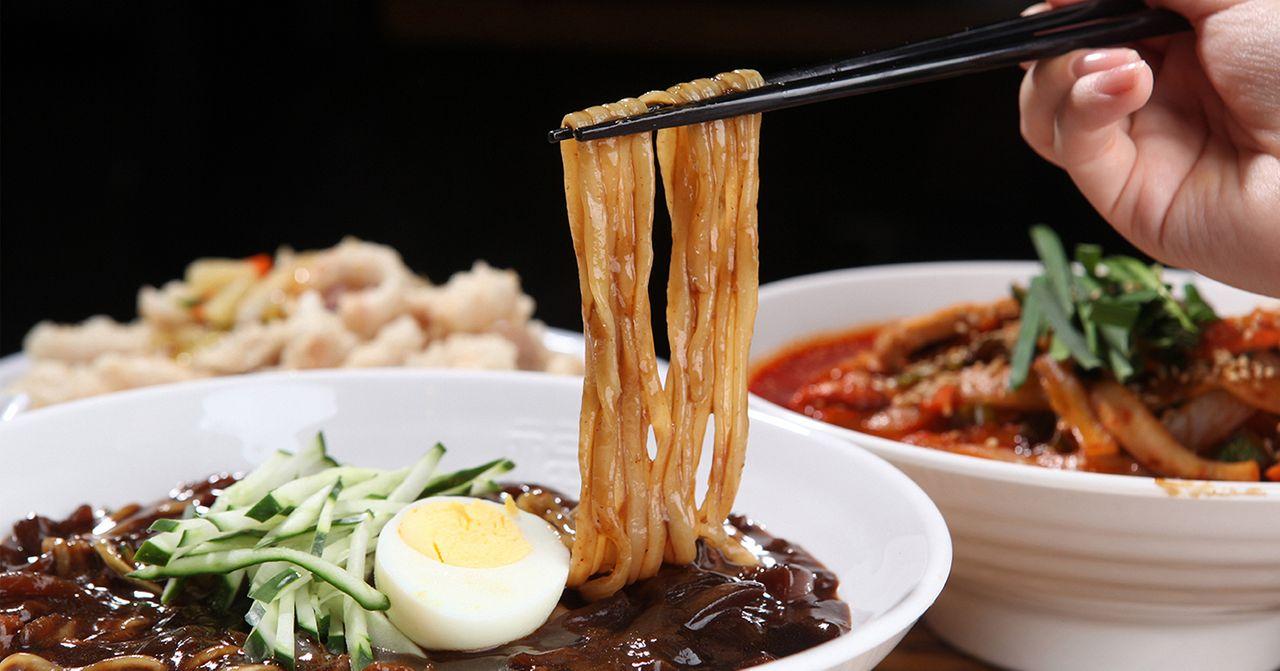 South Korea, a country that is in East Asia, has actually been influenced by China in many ways. The most representable way is in the Chinese cuisine that exists in Korea. The Chinese Cuisine that you may see everywhere when staying in Korea is not actually the Chinese Cuisine you imagine but rather Korea-style Chinese Cuisine.
This is why today I would like to introduce you to Korean-style Chinese Cuisine Dishes. The next time you taste these dishes you will be able to taste them knowing their background information!
---
Jajangmyeon (짜장면)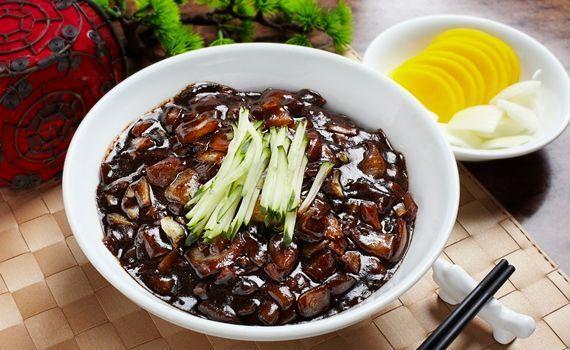 When it comes to Korean-style Chinese Cuisine, the first dish that comes to mind has to be Jajangmyeon (Black Bean Sauce Noodles). This noodle dish with black sauce is mixed and then produces a slightly salty yet sweet taste making it very good.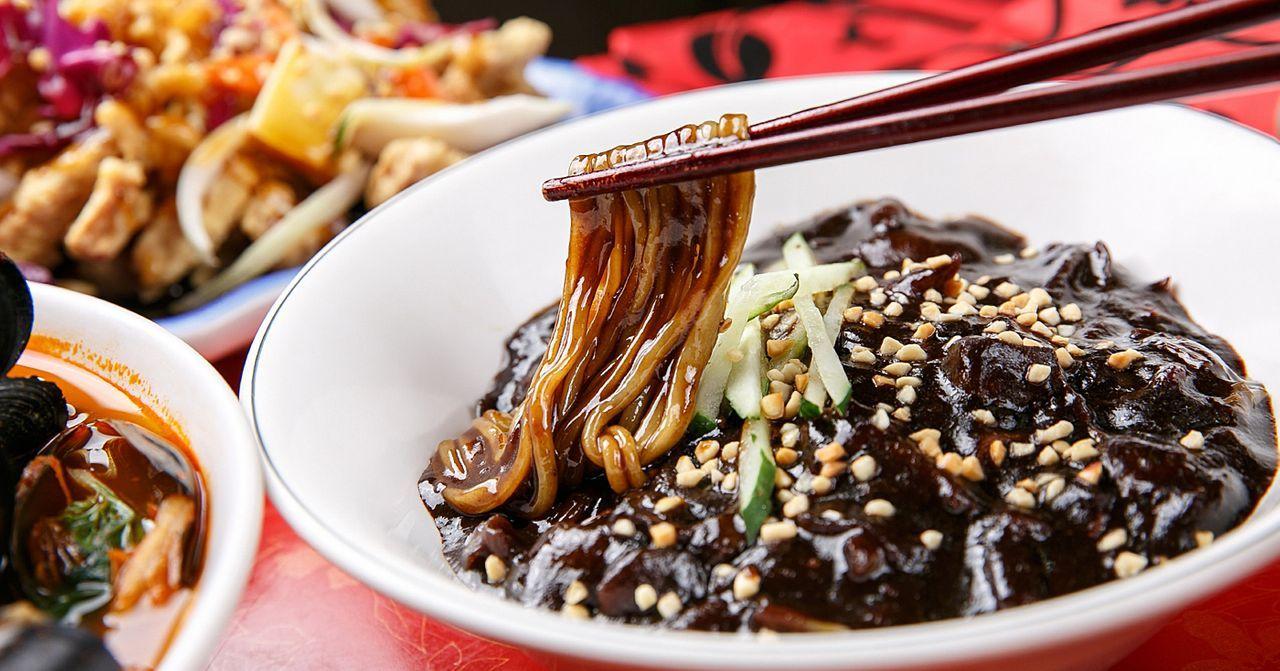 The black sauce is mixed with various chopped vegetables and pork when made. The amount of sauce served on top of the noodles are a lot so it is likely that there will be sauce remaining after the noodles have been eaten. In this case, a lot of Koreans like to put in rice and create a sort of fried rice to eat.
---
Jjamppong (짬뽕)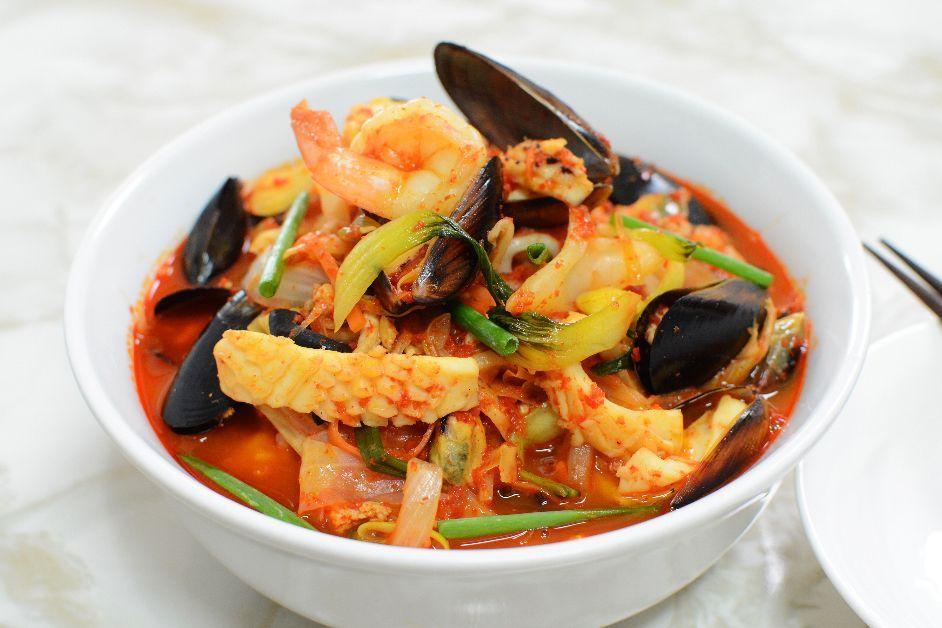 Together with Jajangmyeon, Jjamppong (Spicy Seafood Noodles) is the other dish that are the two most famous dishes in the Korean-style Chinese Cuisine. There are two different stories from where this dish was inspired from with one being China and the other being from Nagasaki, Japan.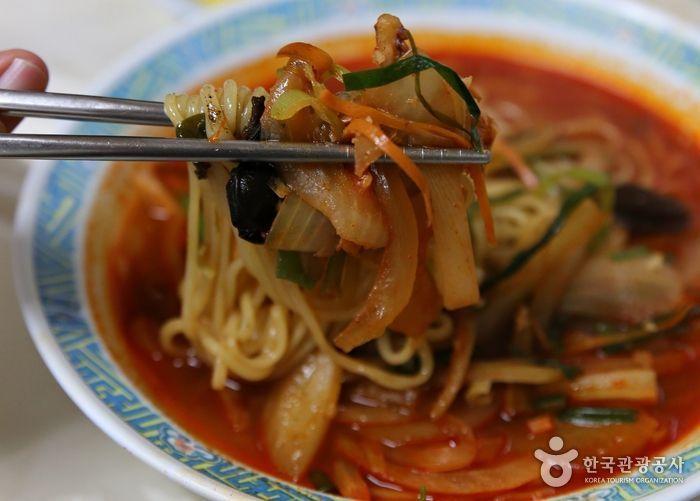 After mixing the seafood with meat and various vegetables, either chicken or pork based broth is added with a lot of chili powder to make the soup. The Jjamppong is a spicy seafood noodle that is mostly red broth. Sometimes in some Chinese restaurants in Korea, they might have the option of white broth which is a modified version of the original red Jjamppong.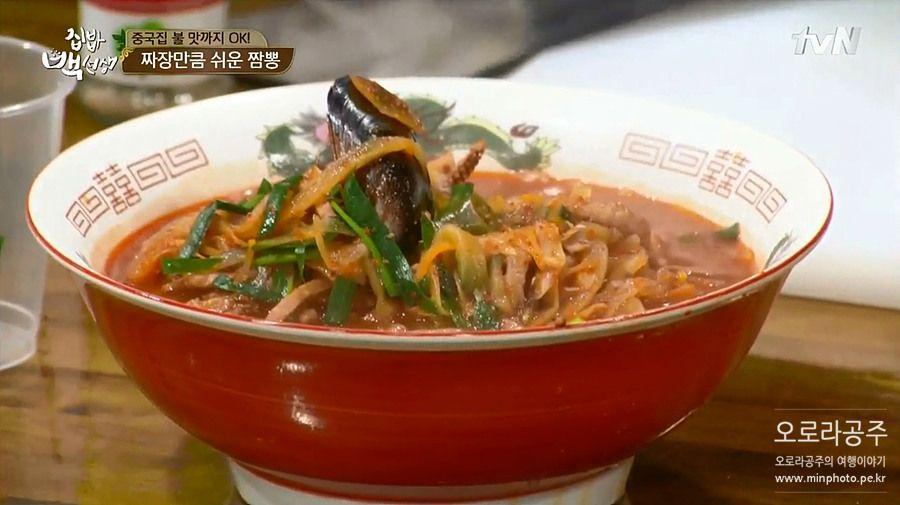 The soup itself is very spicy and refreshing. Many Koreans enjoy eating this dish to relieve stress from the whole day or to relieve their hangover from the day before.
---
Fried Rice (볶음밥)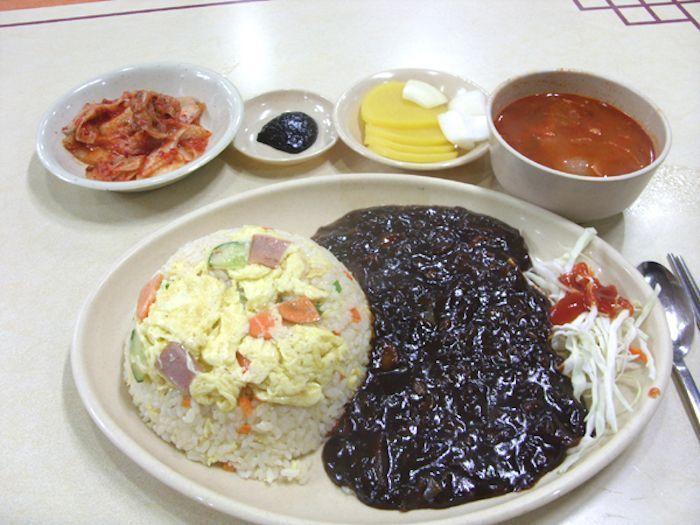 The next dish to be introduced is Bokkeumbap which means fried rice in Korean. Usually, the fried rice will be mixed together with the black sauce from the Jajangmyeon to enhance the taste.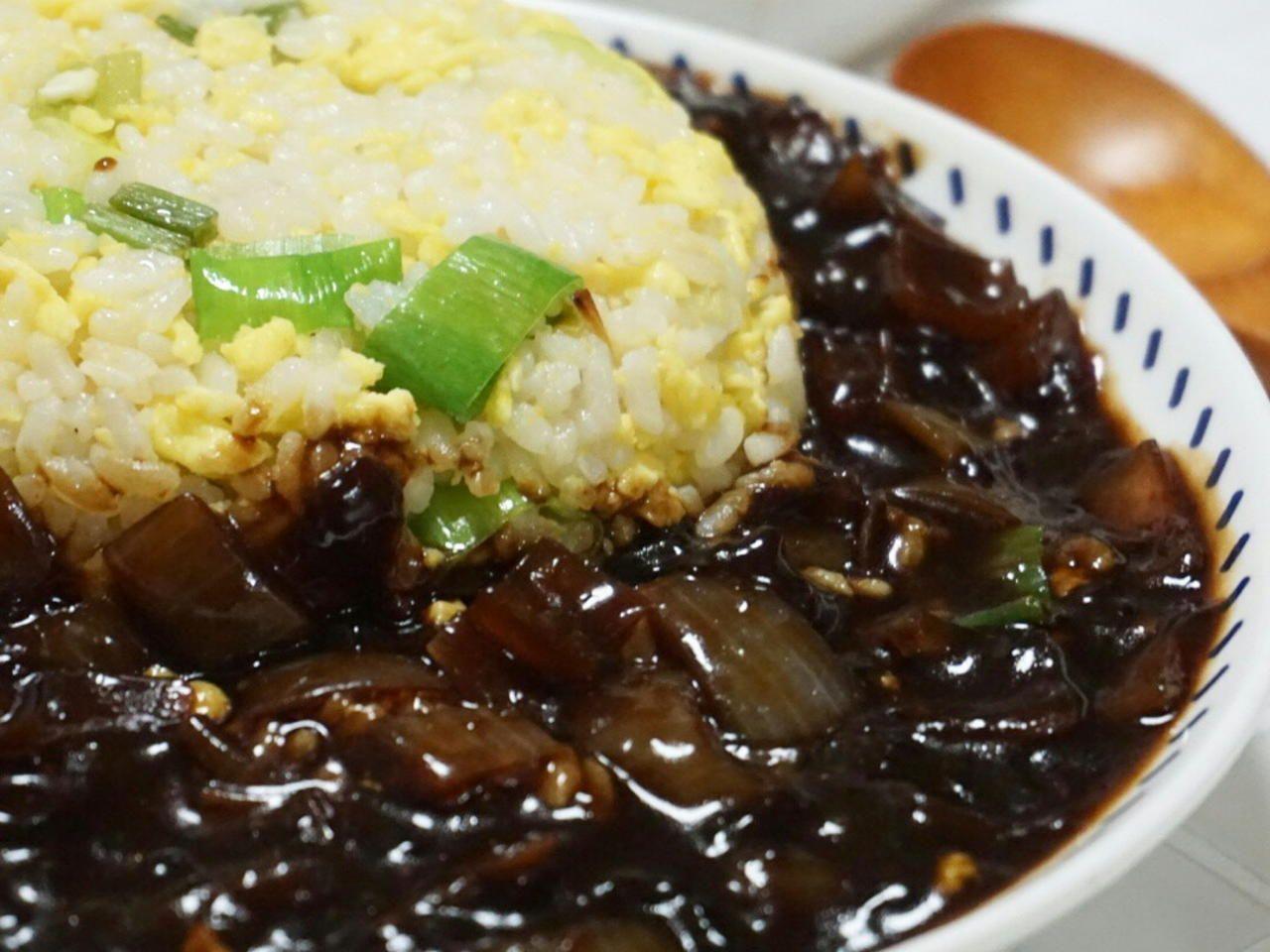 Sometimes when I feel like rewarding myself I will add in shrimp, squid, or any other seafood to enjoy the fried rice even more. Oftentimes, when ordering fried rice they will also send along Jjamppong soup.
---
Tangsuyuk (탕수육)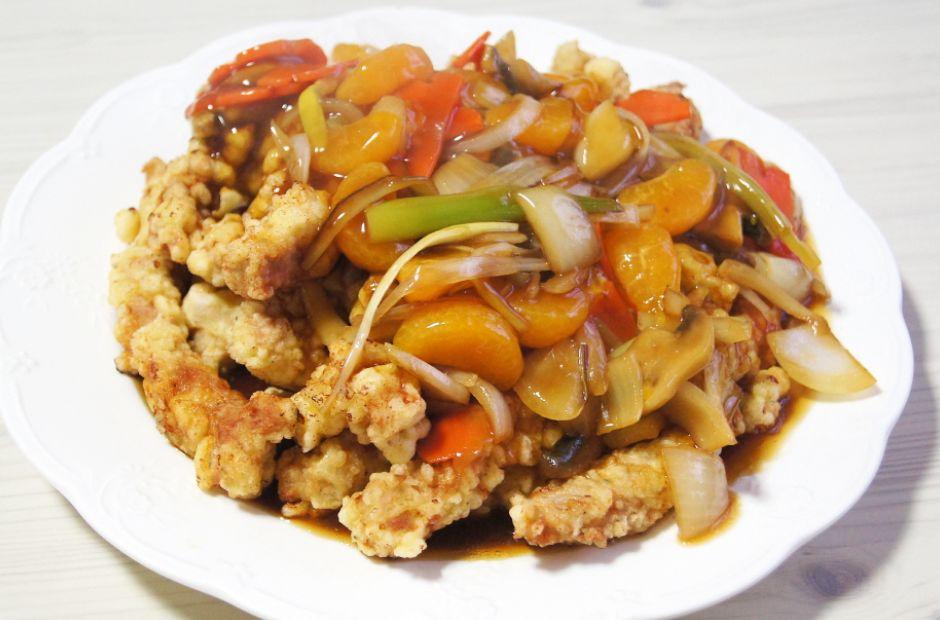 When people come together to eat Korean-style Chinese Cuisine most of the time they will order Tangsuyuk which is sweet and sour meat. There are two ways to eat this one called Bumuk (Pouring the sauce onto the meat) or Jjikmuk (Dipping the meat into the sauce) with each side being strongly argued among Koreans.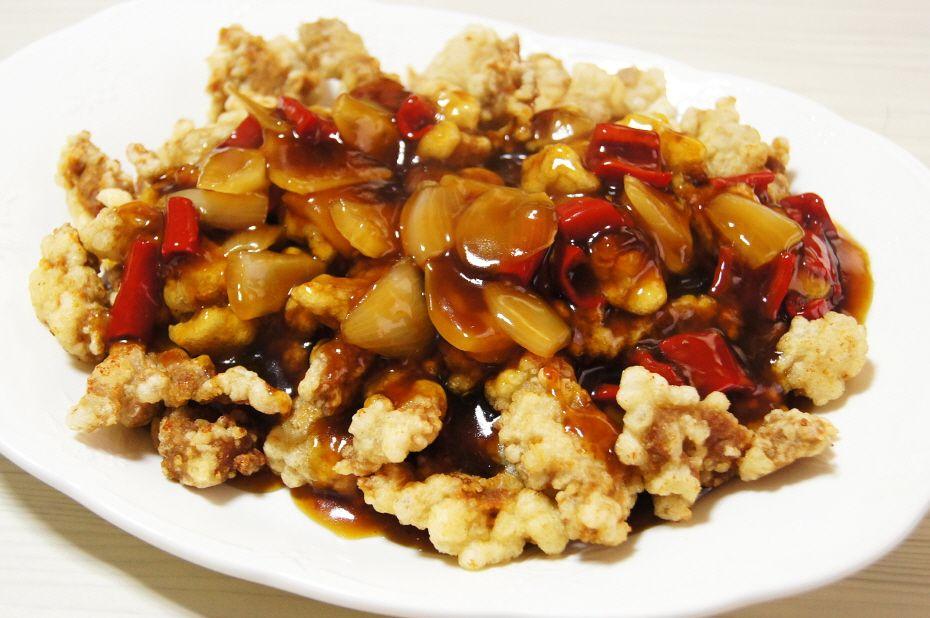 It is very important to enjoy Tangsuyuk with the sauce because that is what makes this dish special. If you ever order Chinese cuisine with Koreans you will find that they enjoy ordering this dish.
---
Naeng Jjamppong (냉짬뽕)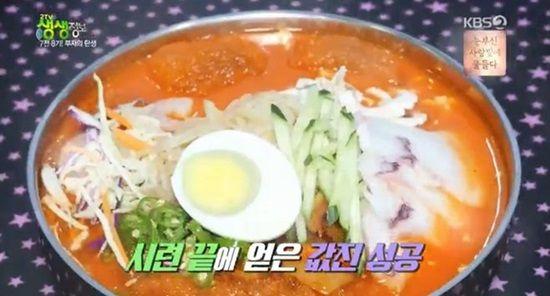 Koreans who love to enjoy Korean Cold Noodles also like Naeng Jjamppong (Naeng means cold in Korean) which is basically cold Jjamppong created by adding ice cubes to the original Jjamppong.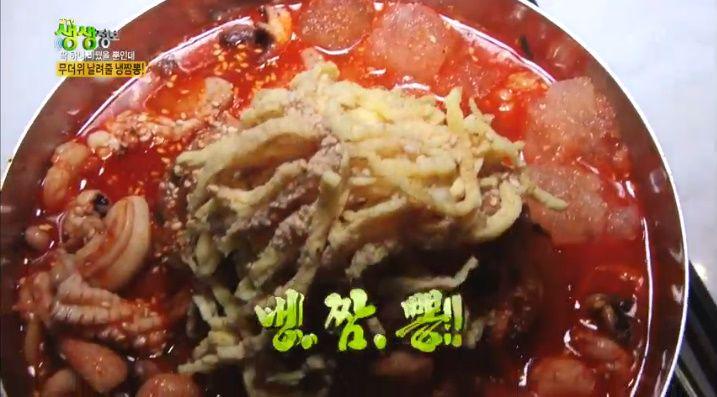 It has a more refreshing taste and the spiciness is lower making it liked by some people more than the original Jjamppong. However, this menu only appears in the summer due to its cold nature. Try this dish when traveling to Korea in the summer.
---
Jaengban Jajang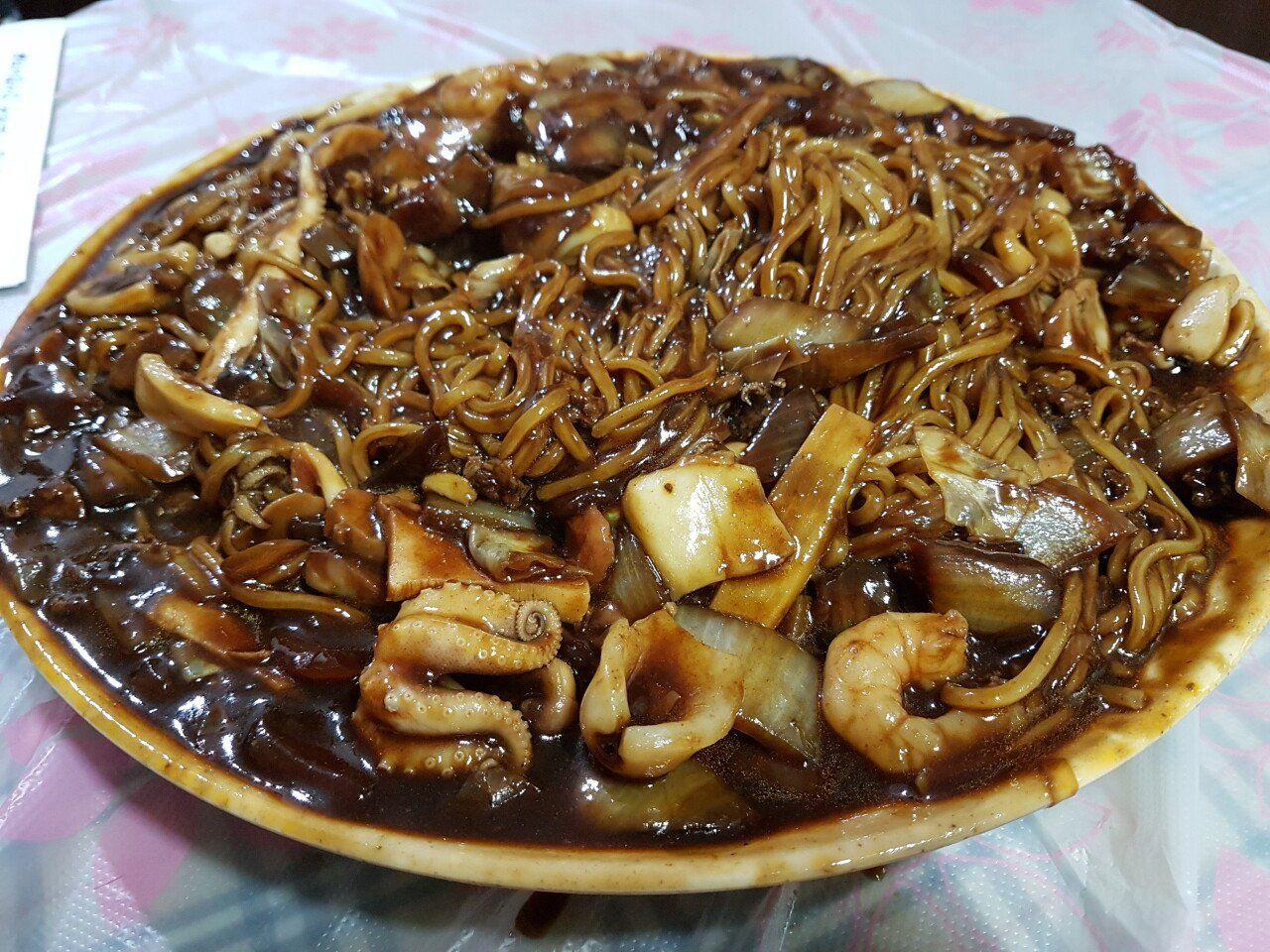 This can be considered a premium version of the original Jajangmyeon and is usually meant for two people to share as it is a larger portion (Jaengban means tray in Korean) that is served with sometimes seafood added into it. It is more cost-effective to order this than for two people to order two separate dishes of Jajangmyeon.
---
Gunmandu (군만두)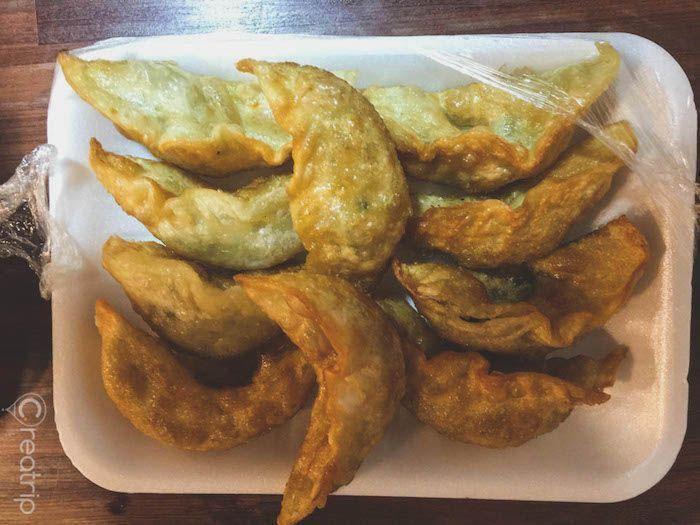 Gunmandu or fried dumplings is one of the most popular menus served at Korean-style Chinese restaurants. It is fried till golden and has a strong tasty smell. It is often given to the customer as a form of extra service for free. Try the fried dumplings the next time you order Korean-style Chinese Food!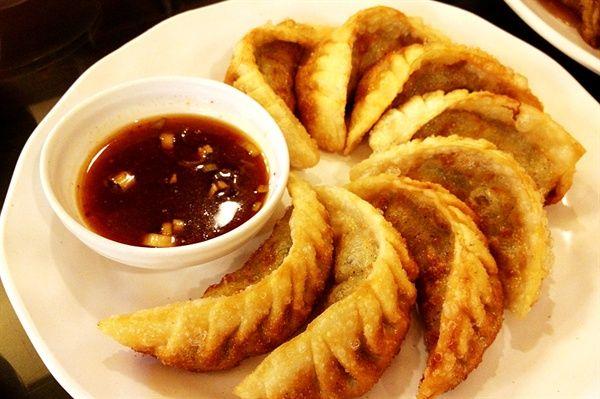 ---
Other Dishes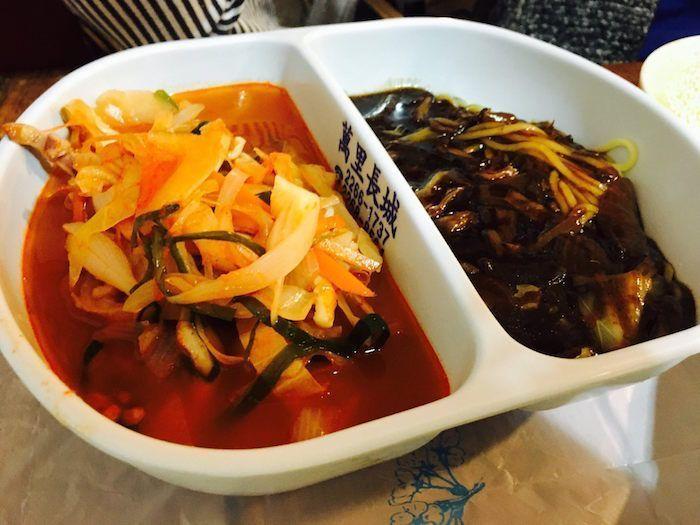 Half Jjamppong + Half Jajanmyeon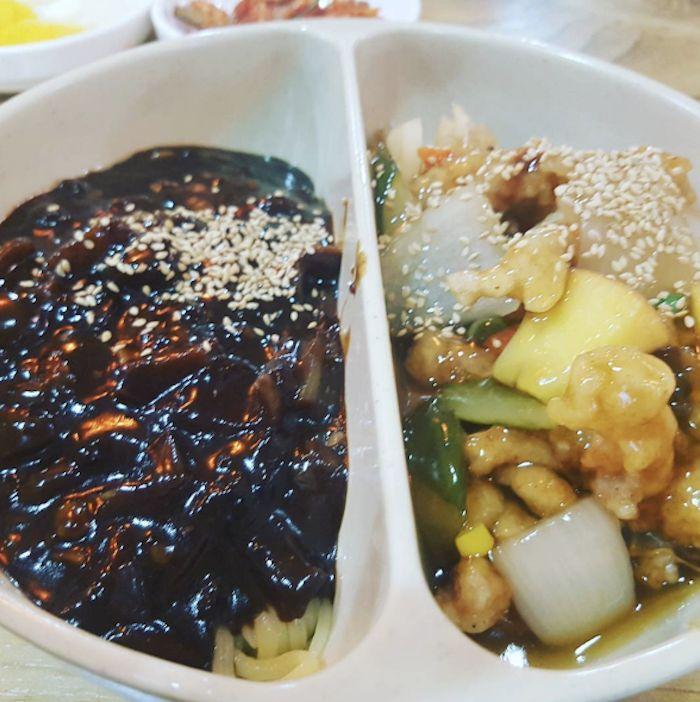 Half Jajanmyeon + Half Tangsuyuk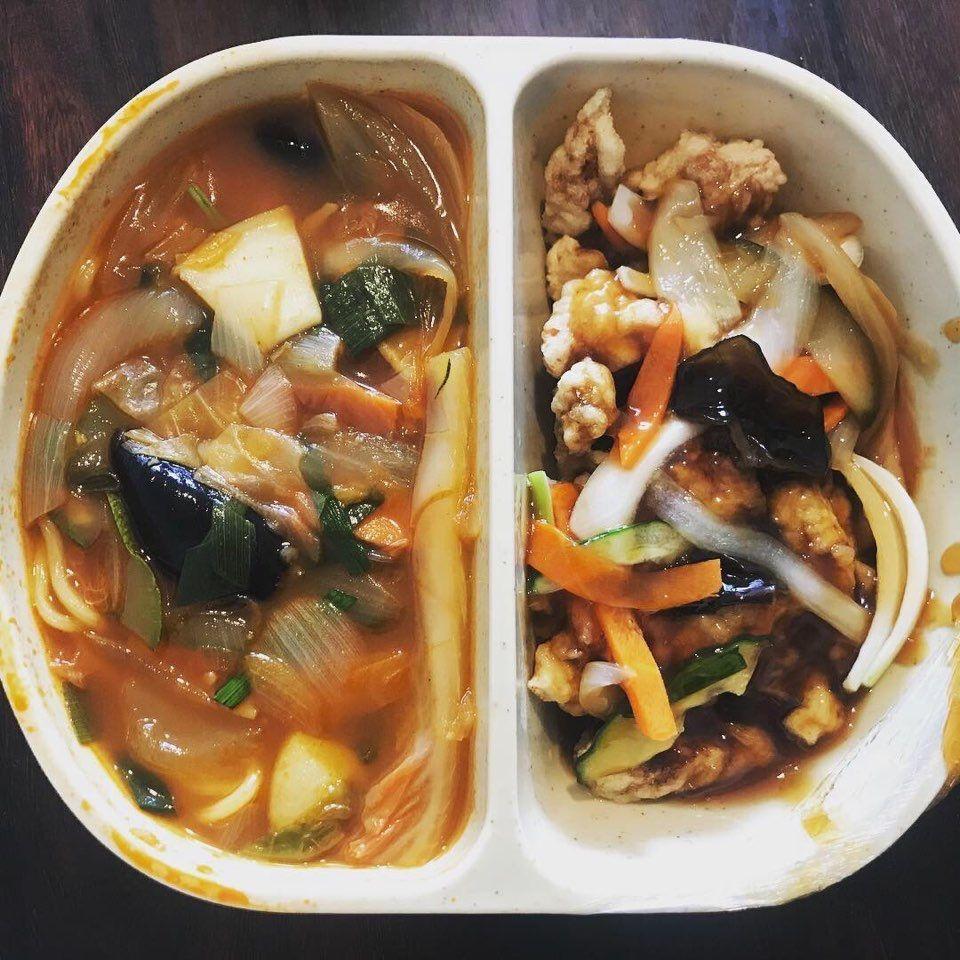 Half Jjamppong + Half Tangsuyuk
The price of Tangsuyuk is not that cheap in Korean-style Chinese Cuisine with it being around 12,000KRW for the small size therefore if you want to enjoy it alone you can order the dishes shown above that give you half and half or various dishes.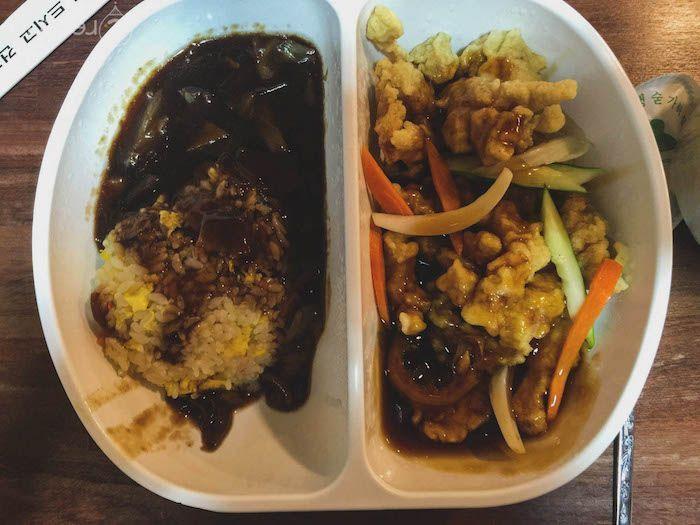 Half Bokkeumbap + Half Tangsuyuk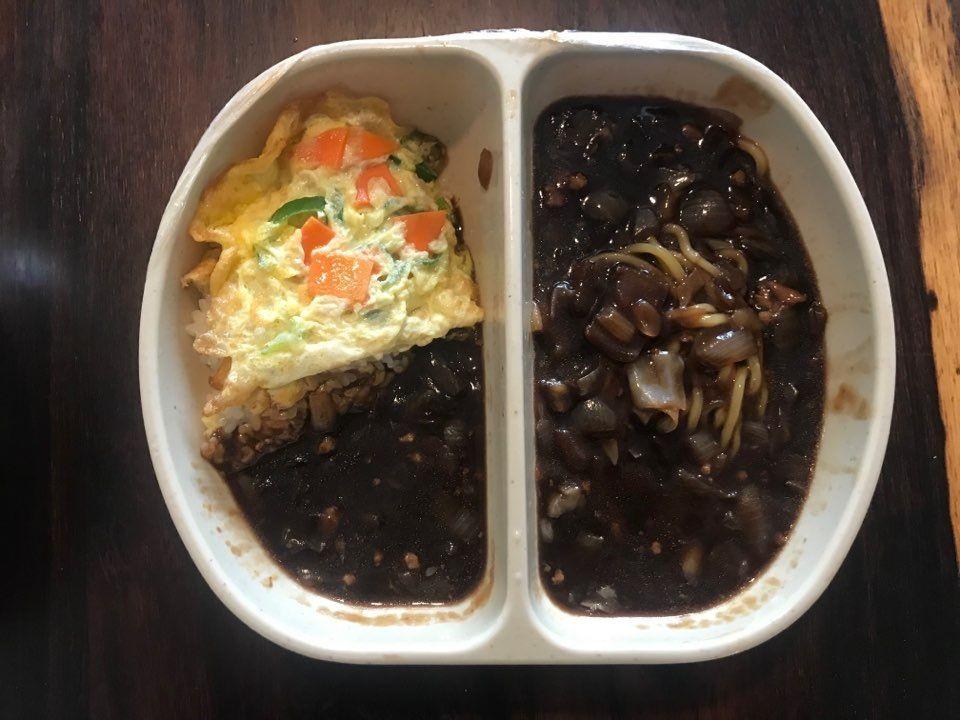 Half Bokkeumbap + Half Jajangmyeon
Even the Bokkeumbap that comes from the Jajangmyeon sauce can be eaten through the menu of half fried rice and half Jajangmyeon making it really convenient to eat.
---
Today I introduced to you various Korean-style Chinese Cuisine Dishes. It is very different than the average Chinese Cuisine that is available in China so it can be said that these dishes are 100% Korean. Try it next time you visit Korea!
---