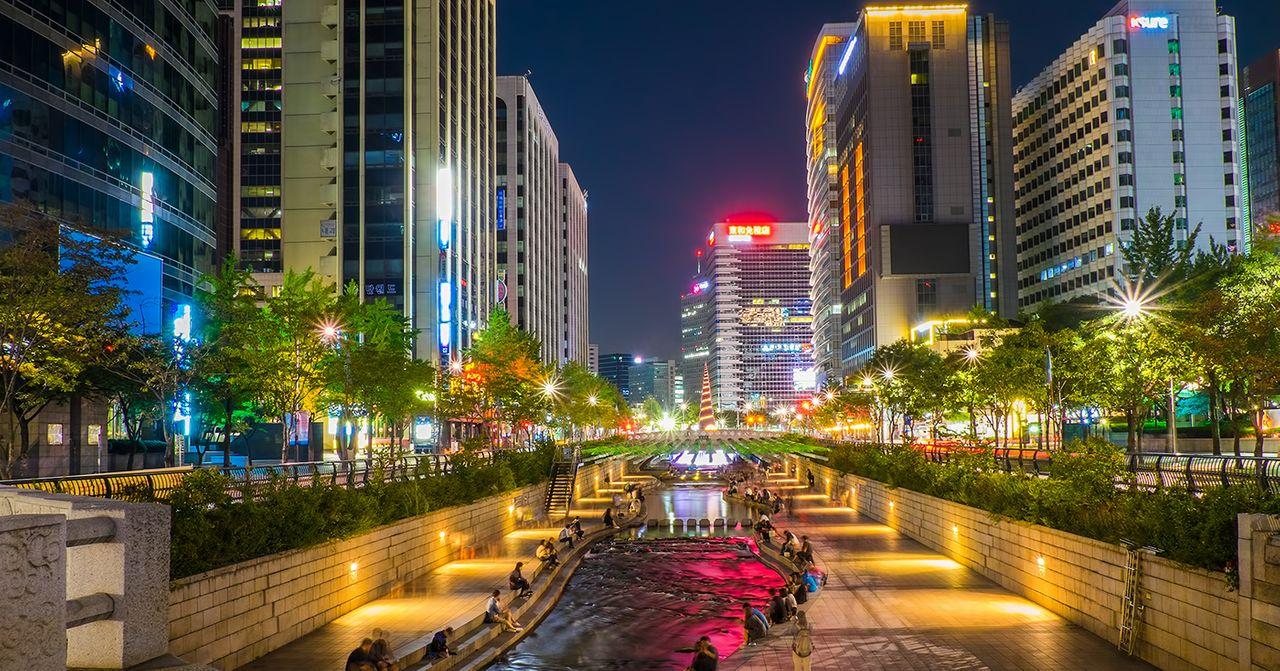 Hello, everyone! We are Creatrip, a group of Korean travel experts.
We proudly present you the latest, useful Korean travel information and tips every day.
Historically, all cultures are based near rivers and streams. It goes same for the Asian countries as well. Origin of each country is relevant to the large rivers by the capital cities.
Everyone who visits Korea must know about the "Hangang River". One of the branches flows through the most prosperous town of Seoul, and merges into the Hangang at the east part of the city. This branch is called "Cheonggyecheon".
---


Cheonggyecheon (청계천) Intro
This artificial river is about 13.7km long, and flows through 5.8km of the urban areas of Seoul.
It is the second largest branch of Hangang River. It merges into the Hangang in the Seongdong-gu with Jungnangcheon.
In 2003, former Seoul Mayor Lee Myungbak promoted the Cheonggyecheon remediation project. Demolishing the eleveted roads and beautifying the area.
In September 2005, the Cheonggyecheon remediation project was finished and became the Seoul's most well known landmark.
---
Cheonggyecheon




(Jonggak, City Hall, Jongno)
1. Cheonggye Plaza (청계광장)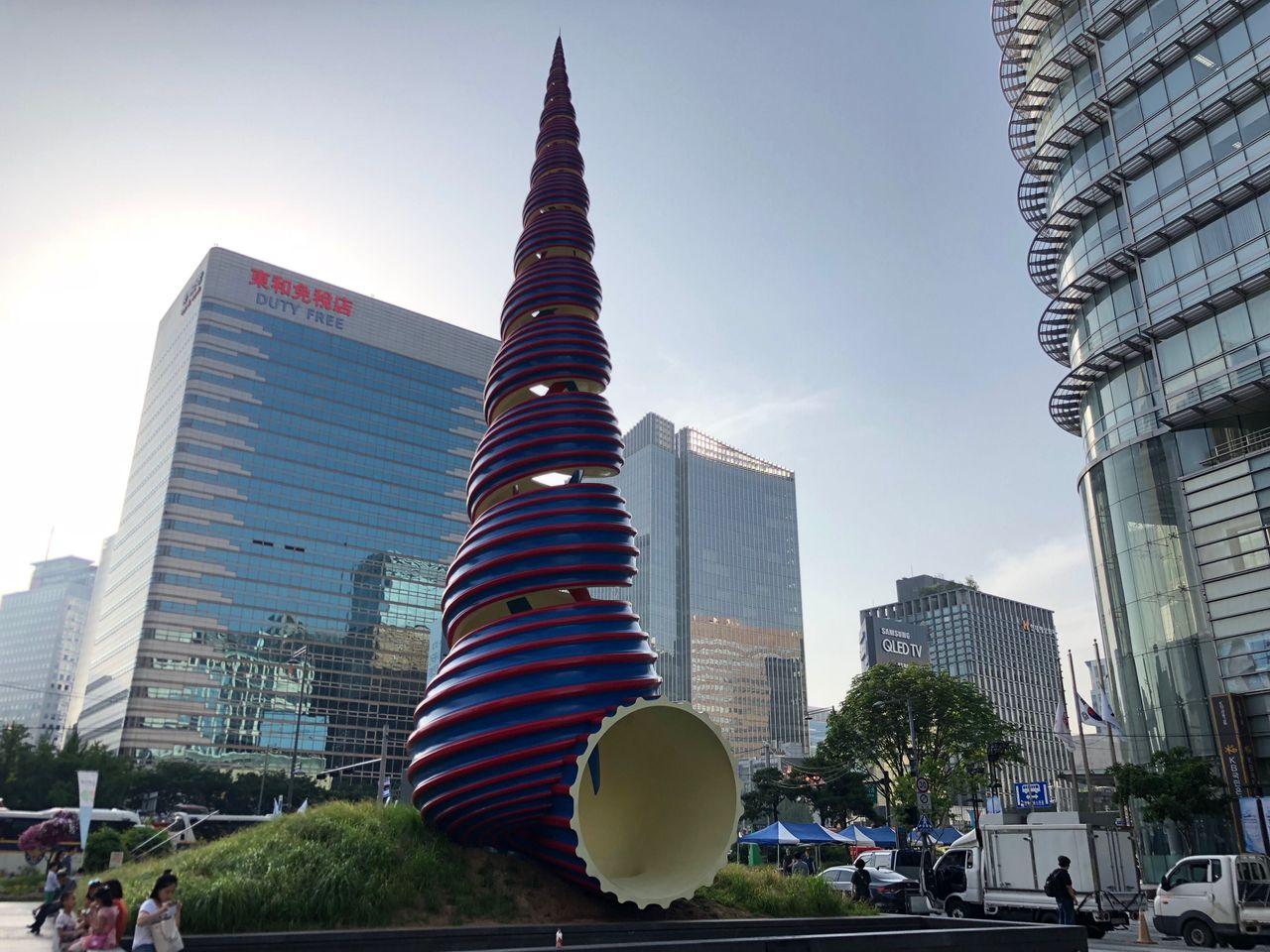 Cheonggye Plaza is the starting point of Cheonggyecheon. It is located in the heart of Seoul. Nearby area is mostly well known, such as Gwanghwamun, Gyeongbokgung, City Hall, Jongno, Deoksugung, and so on.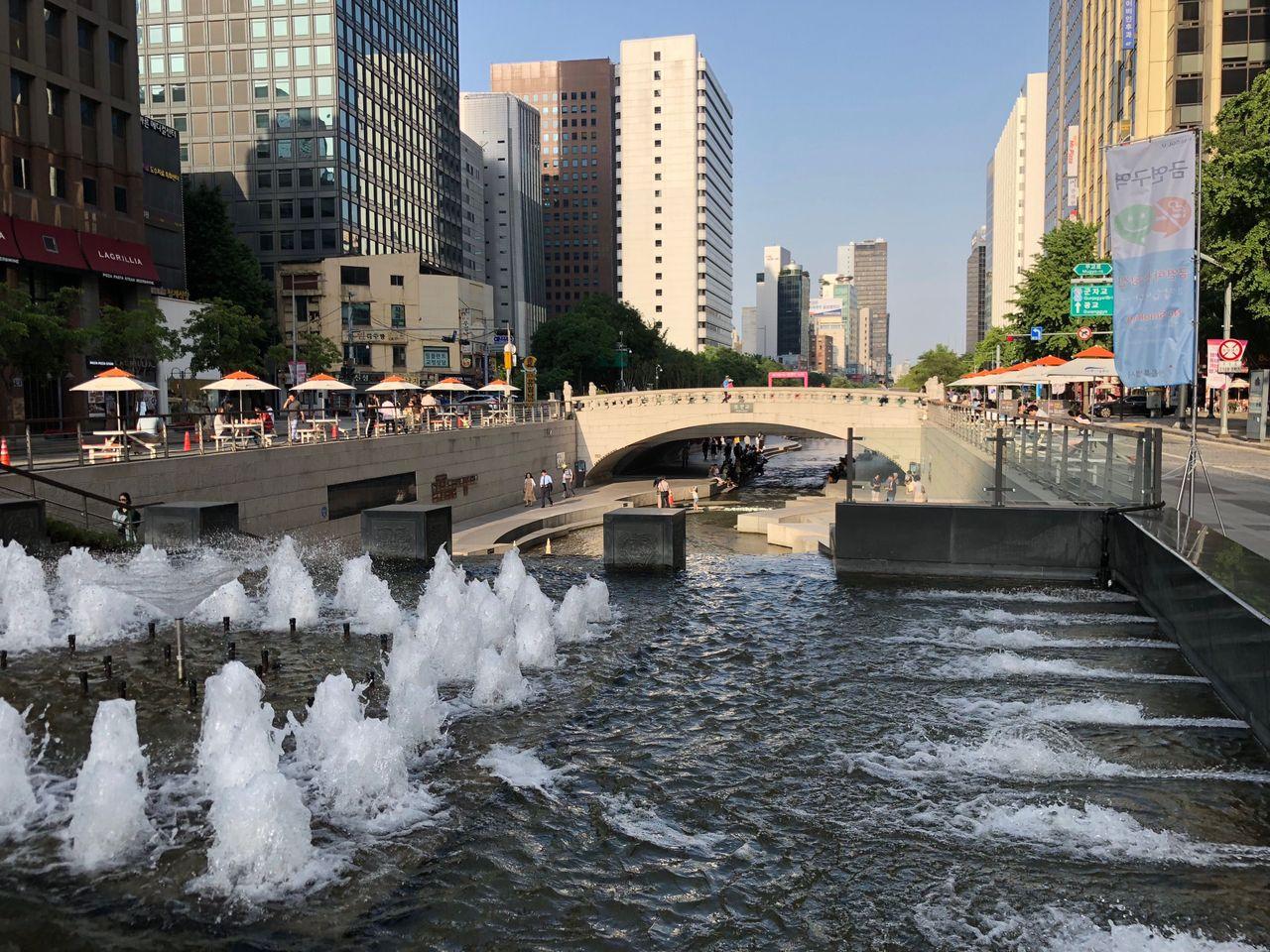 The main seasonal events and celebrations of Seoul are also held here. Seoul Night Market is one of them which opens from late spring to early autumn. On weekdays, day and night, many people come to Cheonggyecheon for quiet walk.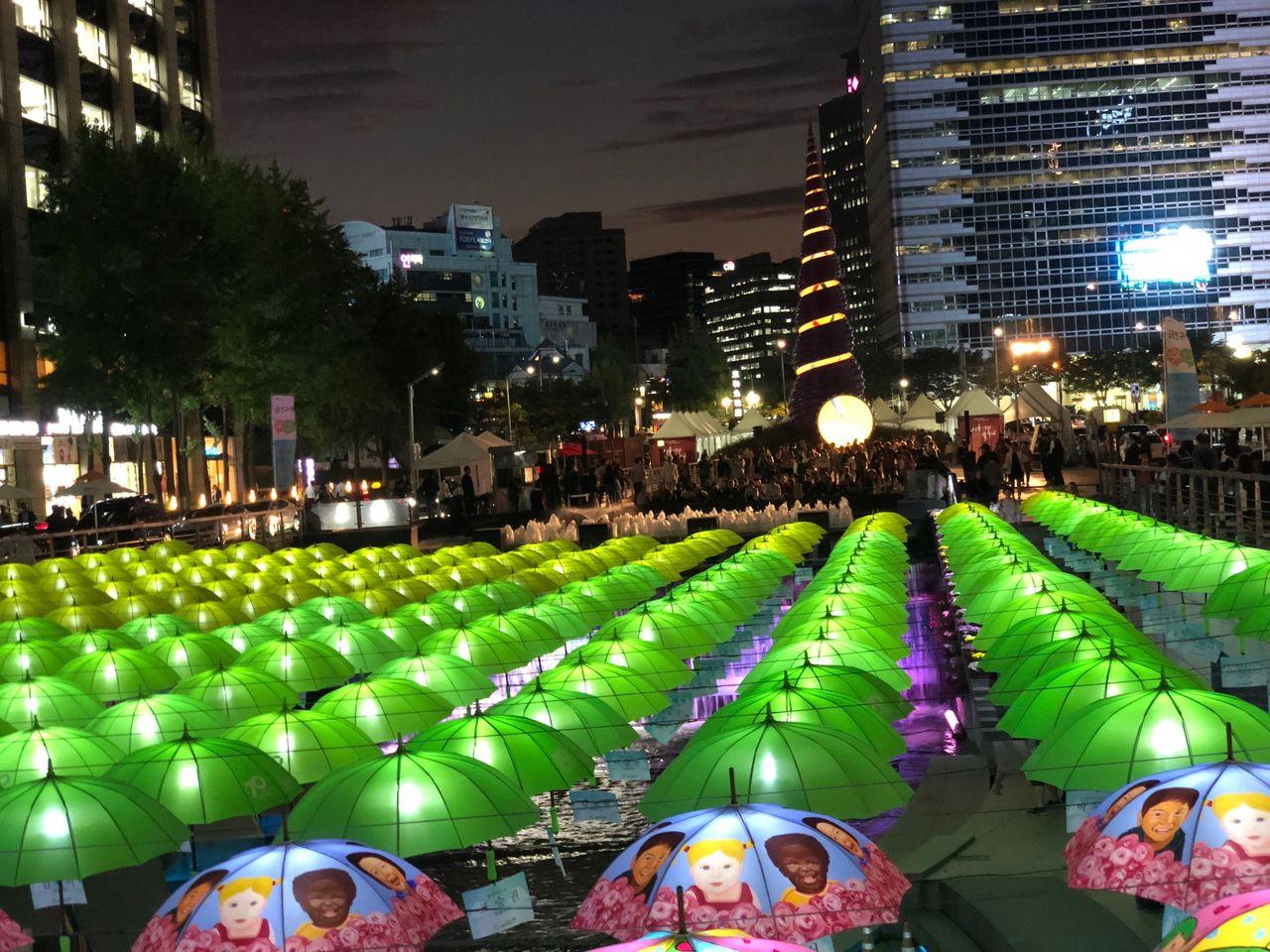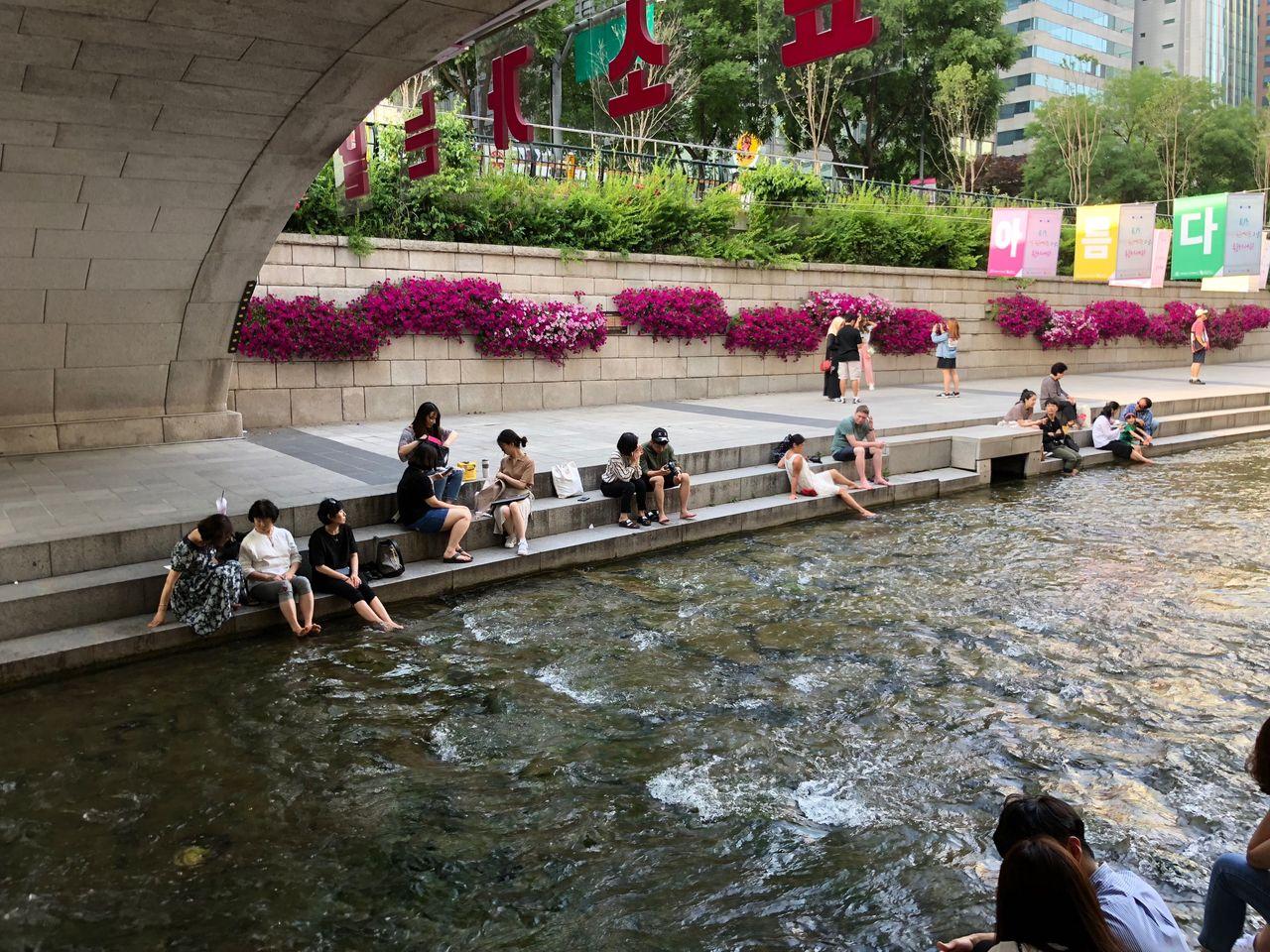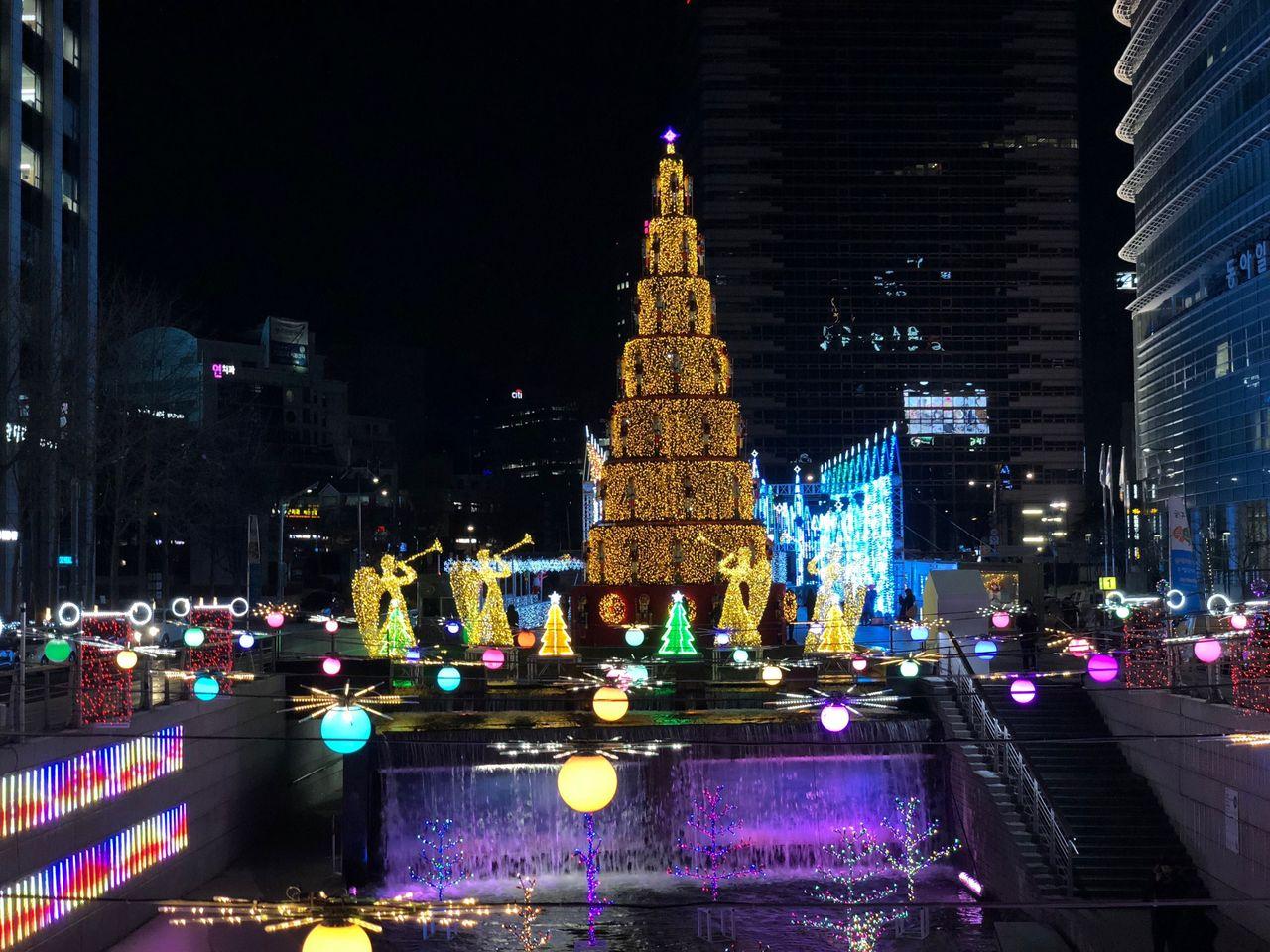 ---
---
2. Youngpoong Books (영풍문고 종로점)
Address : 서울 종로구 서린동 청계천로 41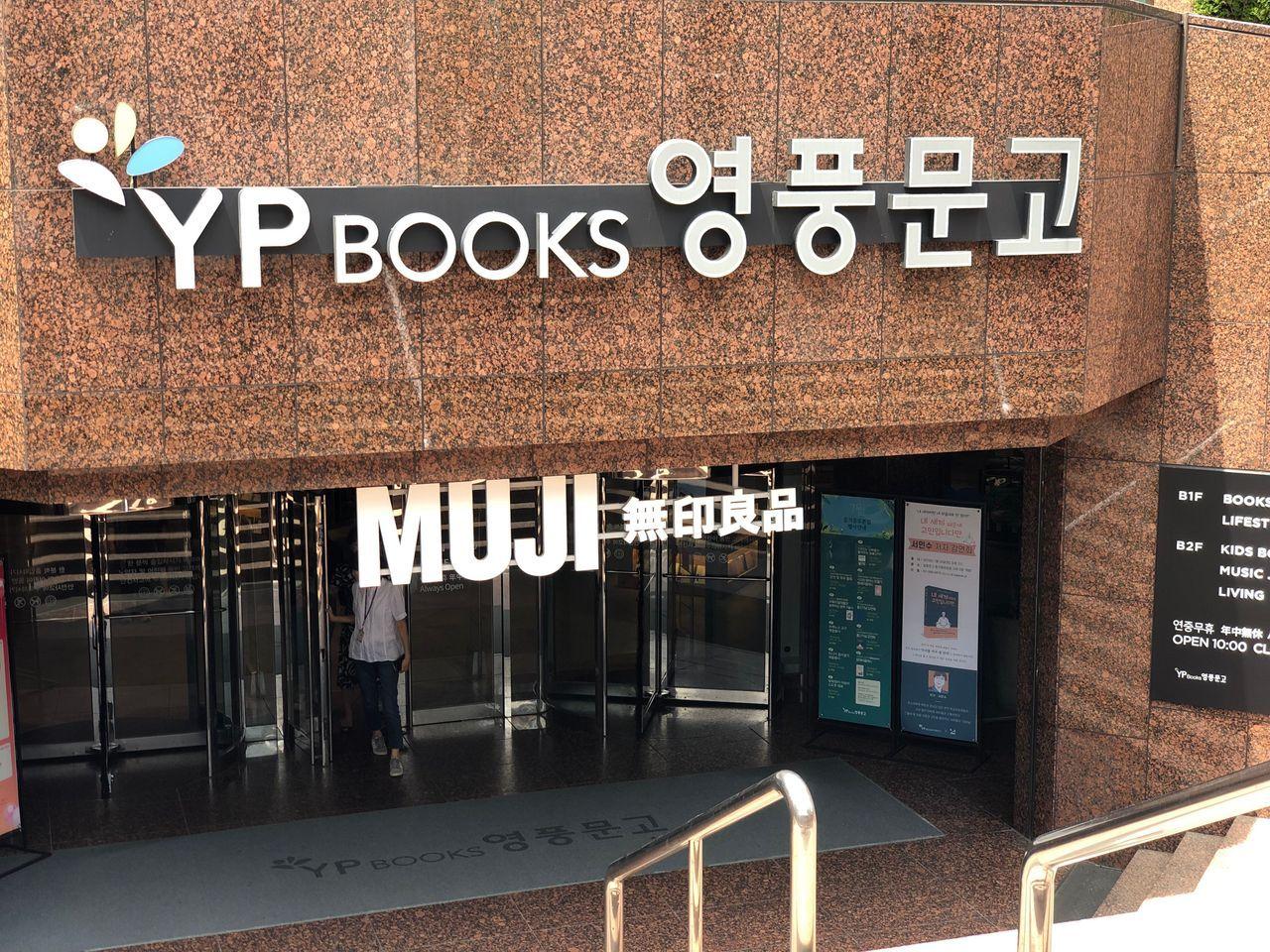 In the direction of Exit 5 and 6 of Jonggake Station, Youngpoong Books which is one of the largest stationery and book store in Korea is located. Many people come here to buy a souvenir when they visit near Cheonggyecheon.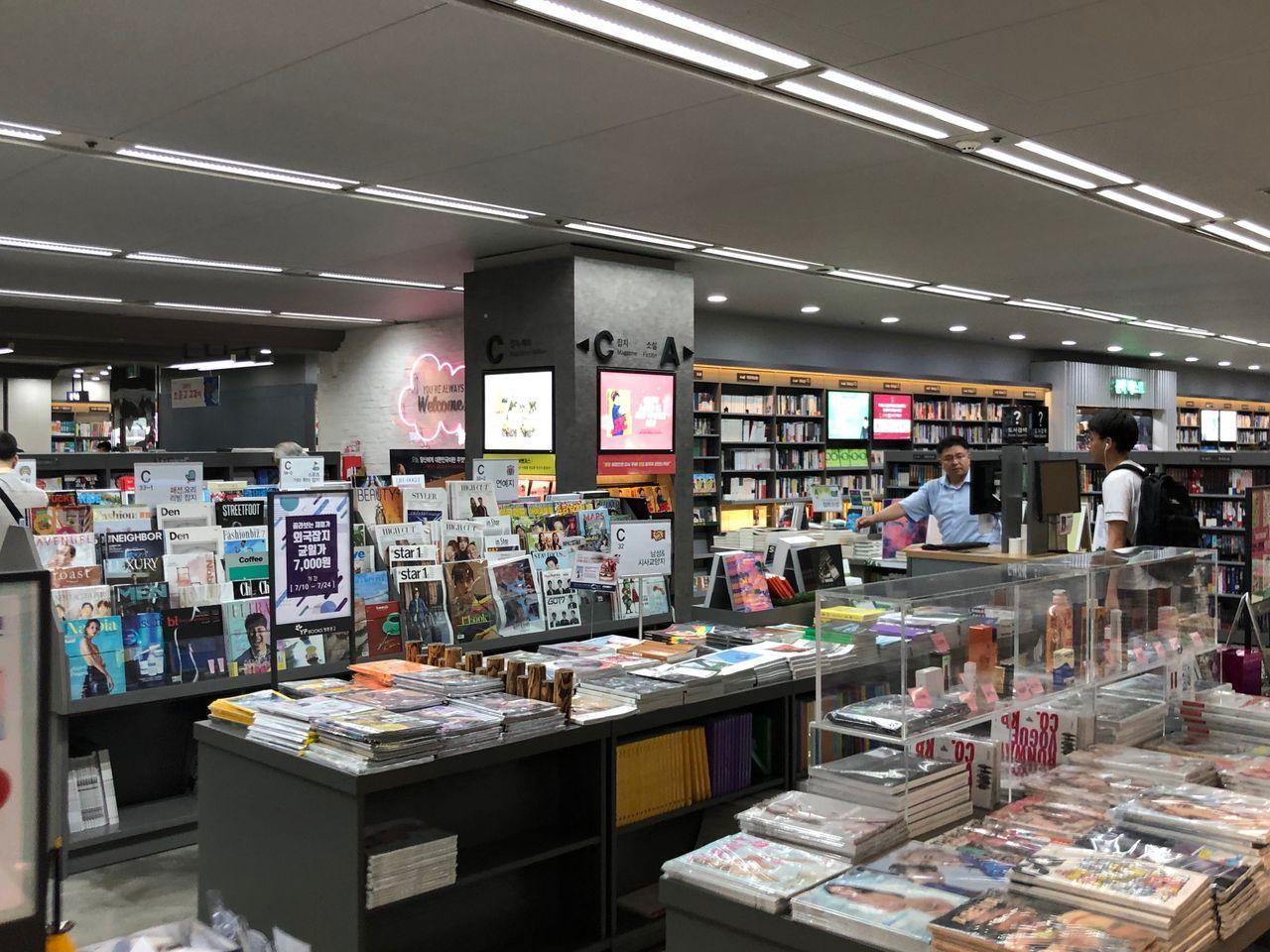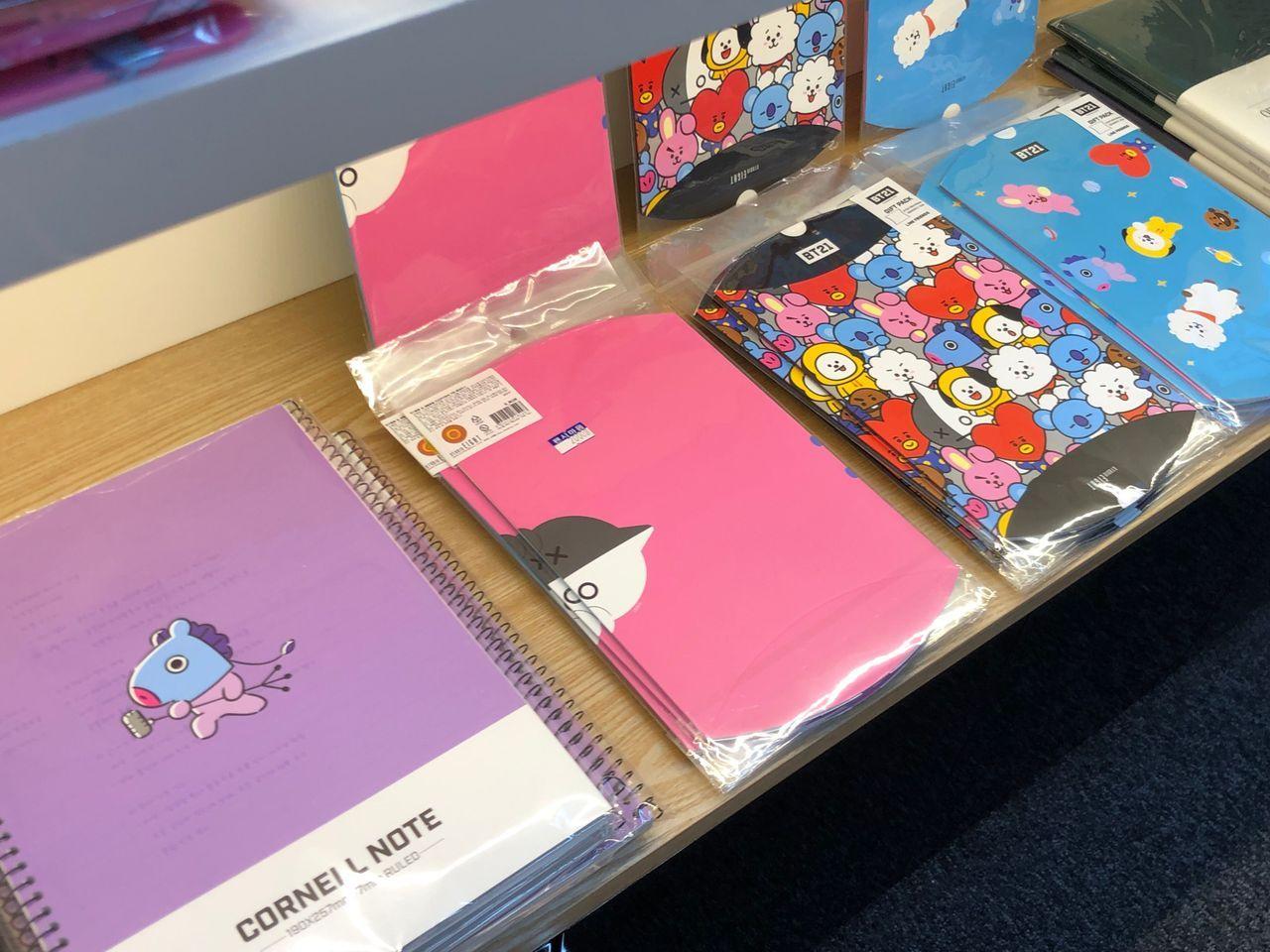 Although most of the items are books, there are still many stationery with small cute designs. If you want to shop for stationery this is the place for you.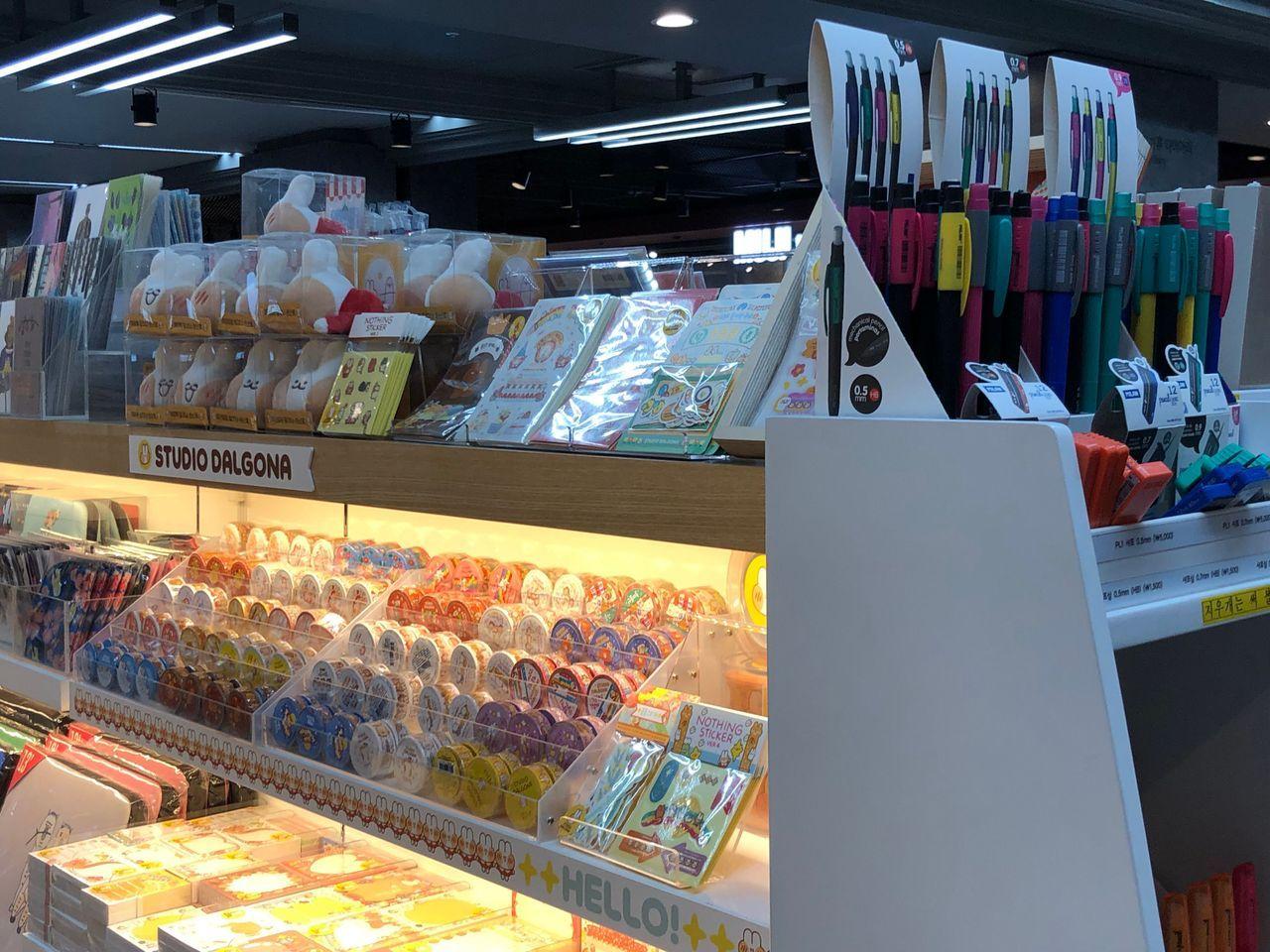 ---
---
3. Bosingak (보신각)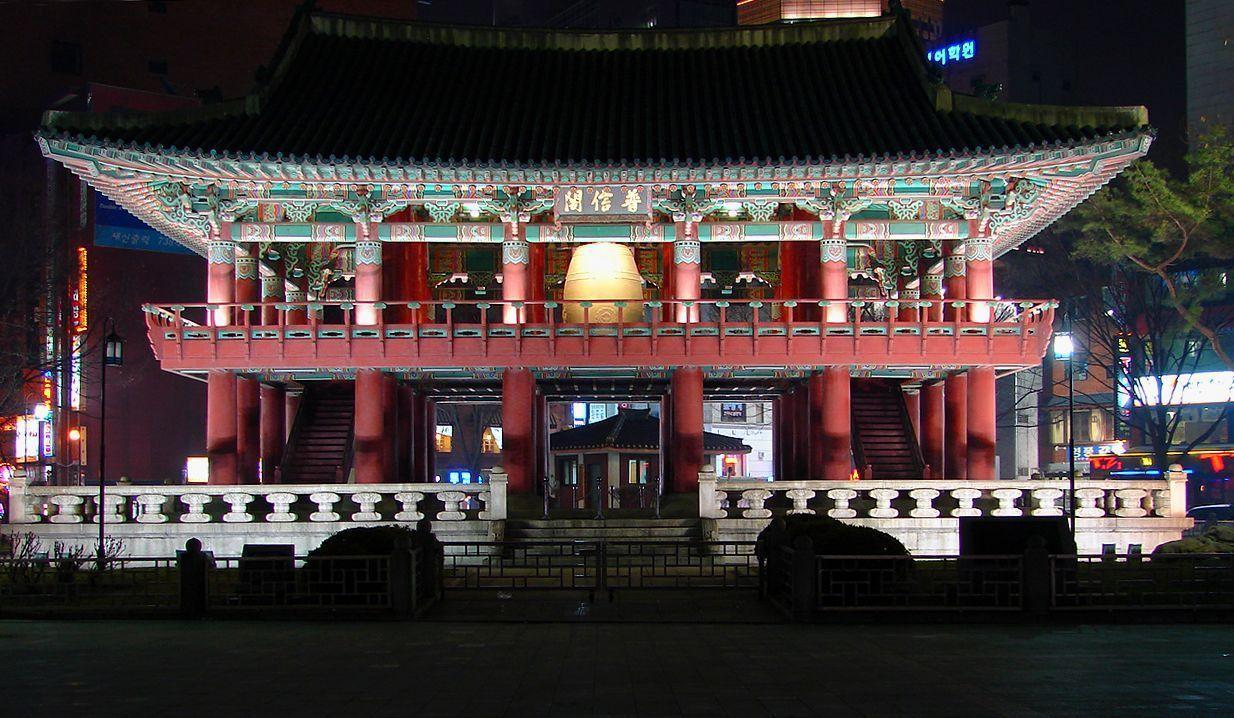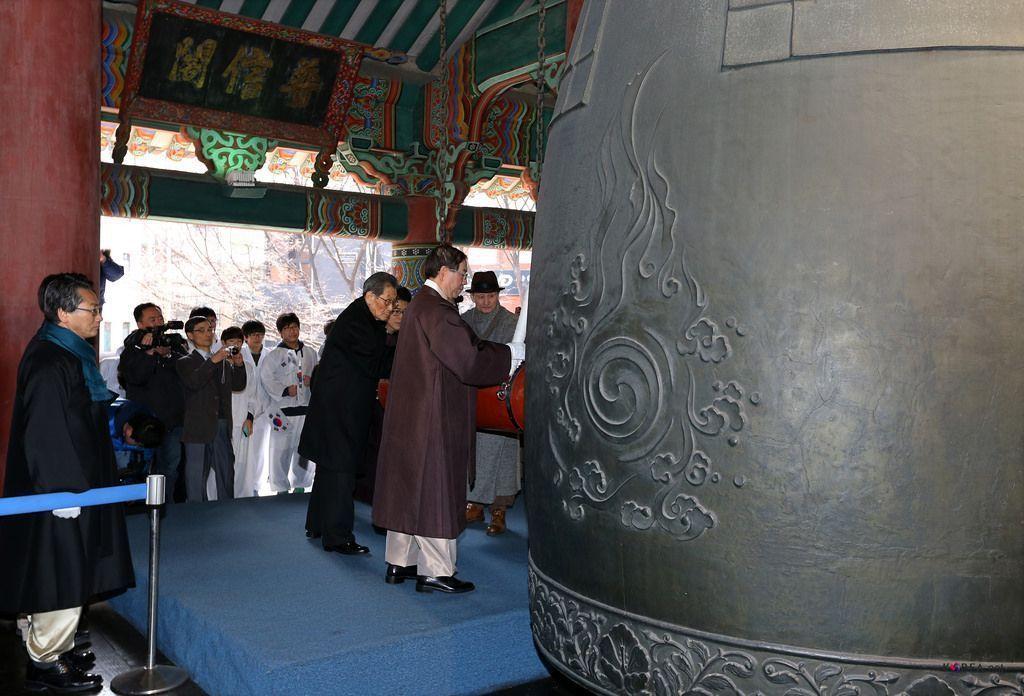 Bosingak is located at Jonggak Station. next to Cheonggyecheon. It is known for its new years bell ringing ceremonies. On the evening of December 31, crowd will start to gather to watch the ceremony.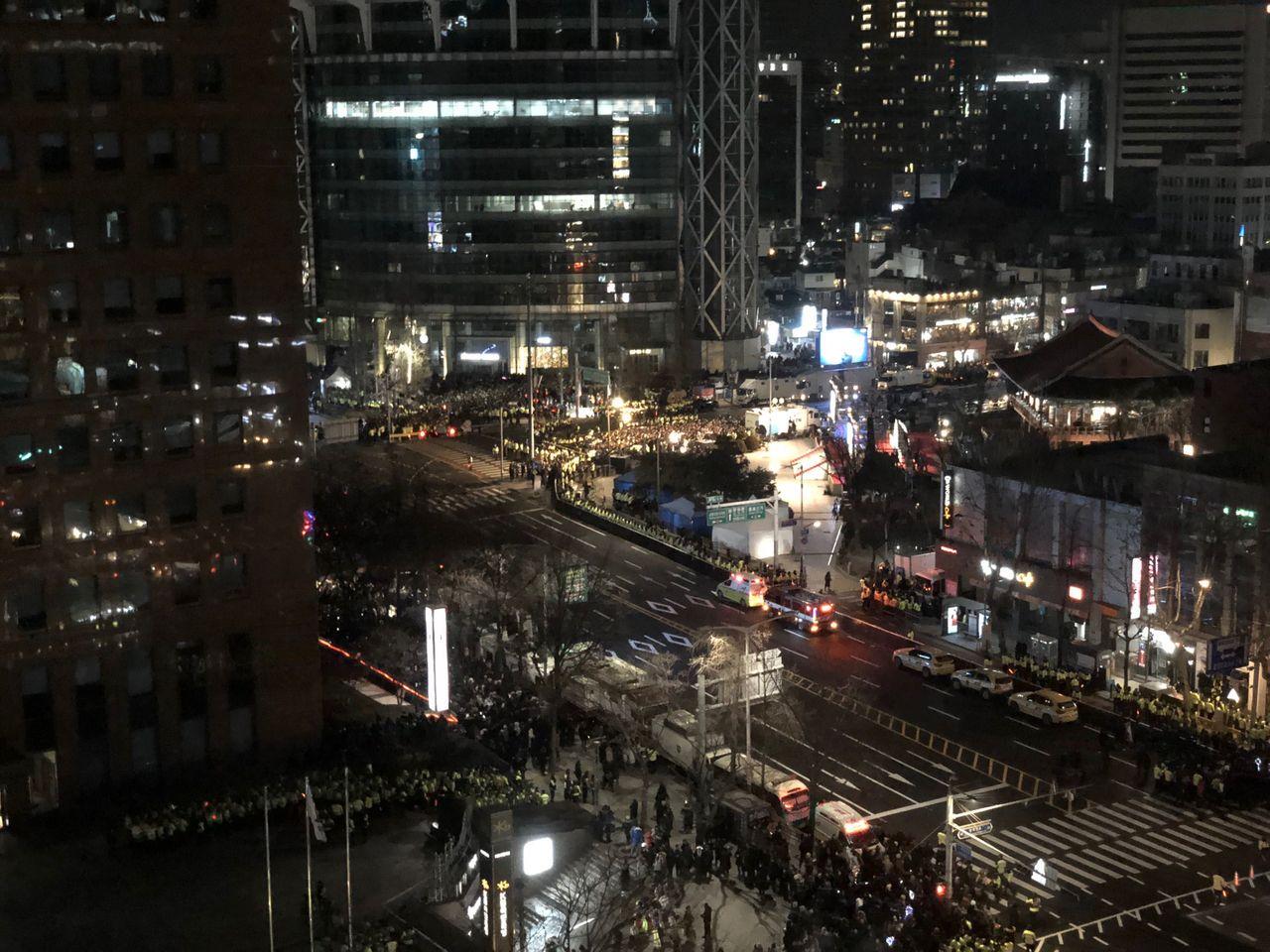 3 hours before the new year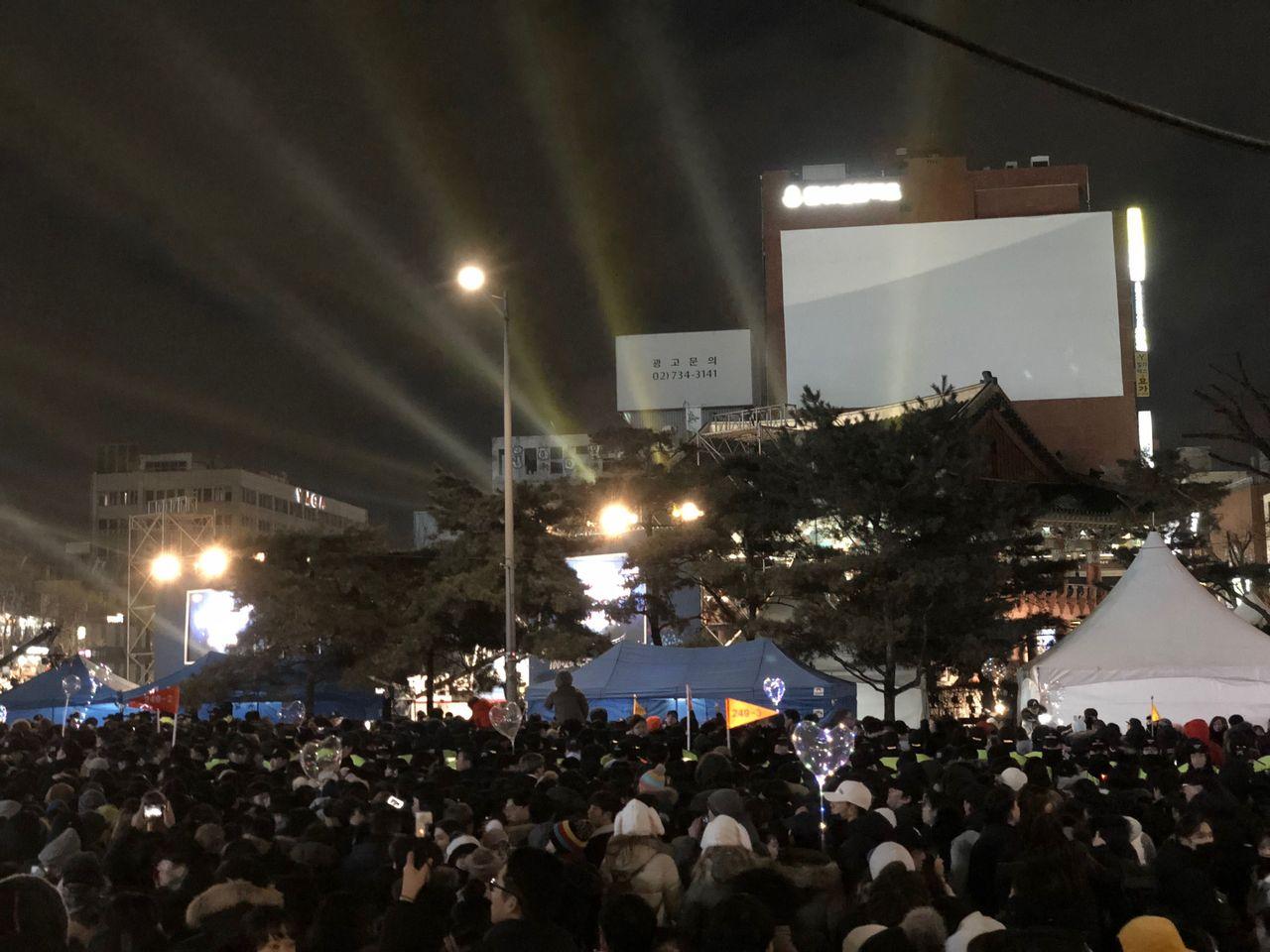 1 hour before the new year
---
---
4. Jonggak Underground Street (종각지하상가)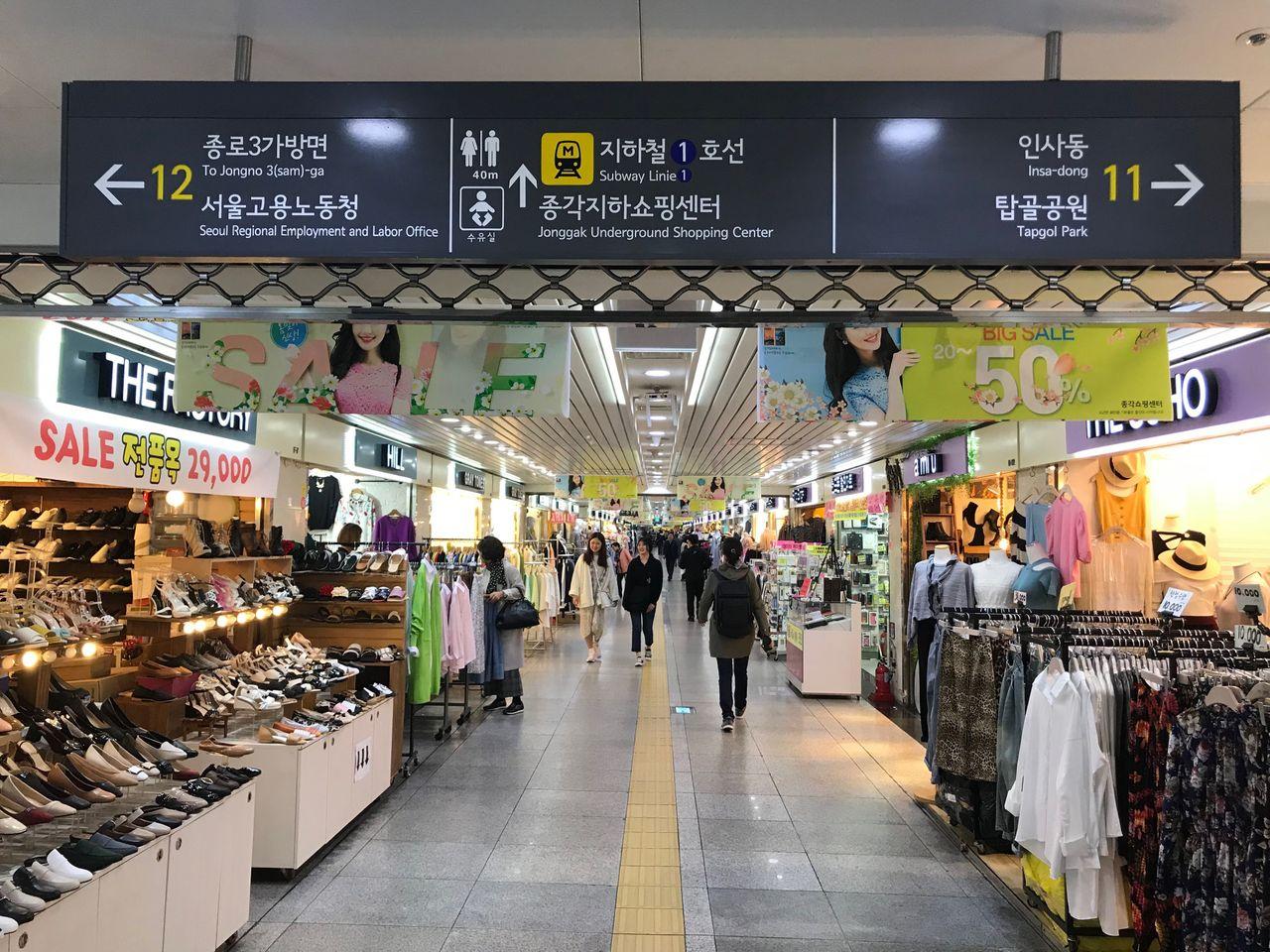 There is an underground street at Jonggak Station. Although the scale is not that large compared to other famous underground shopping streets, it is very interesting because it is located at the center of Seoul.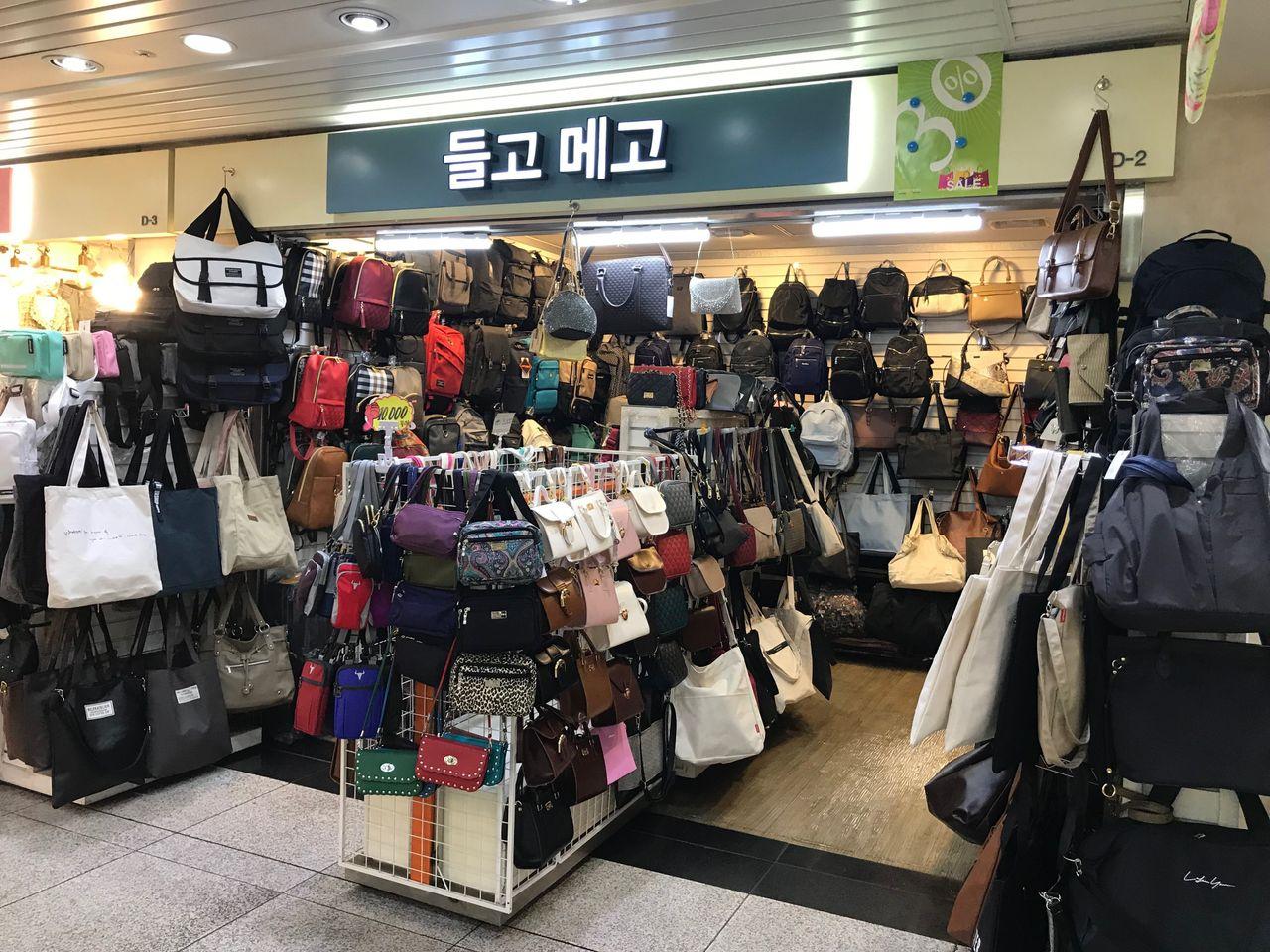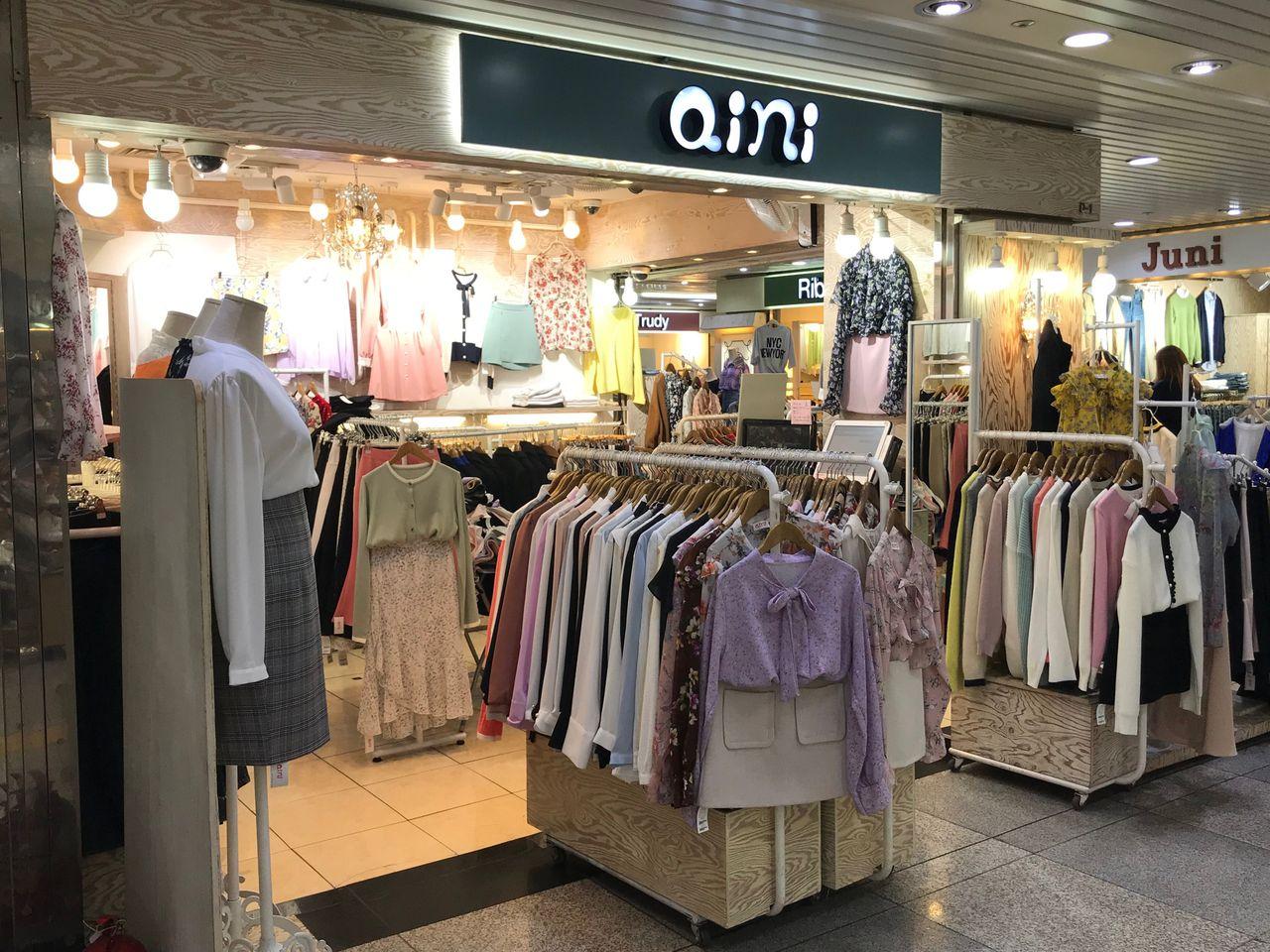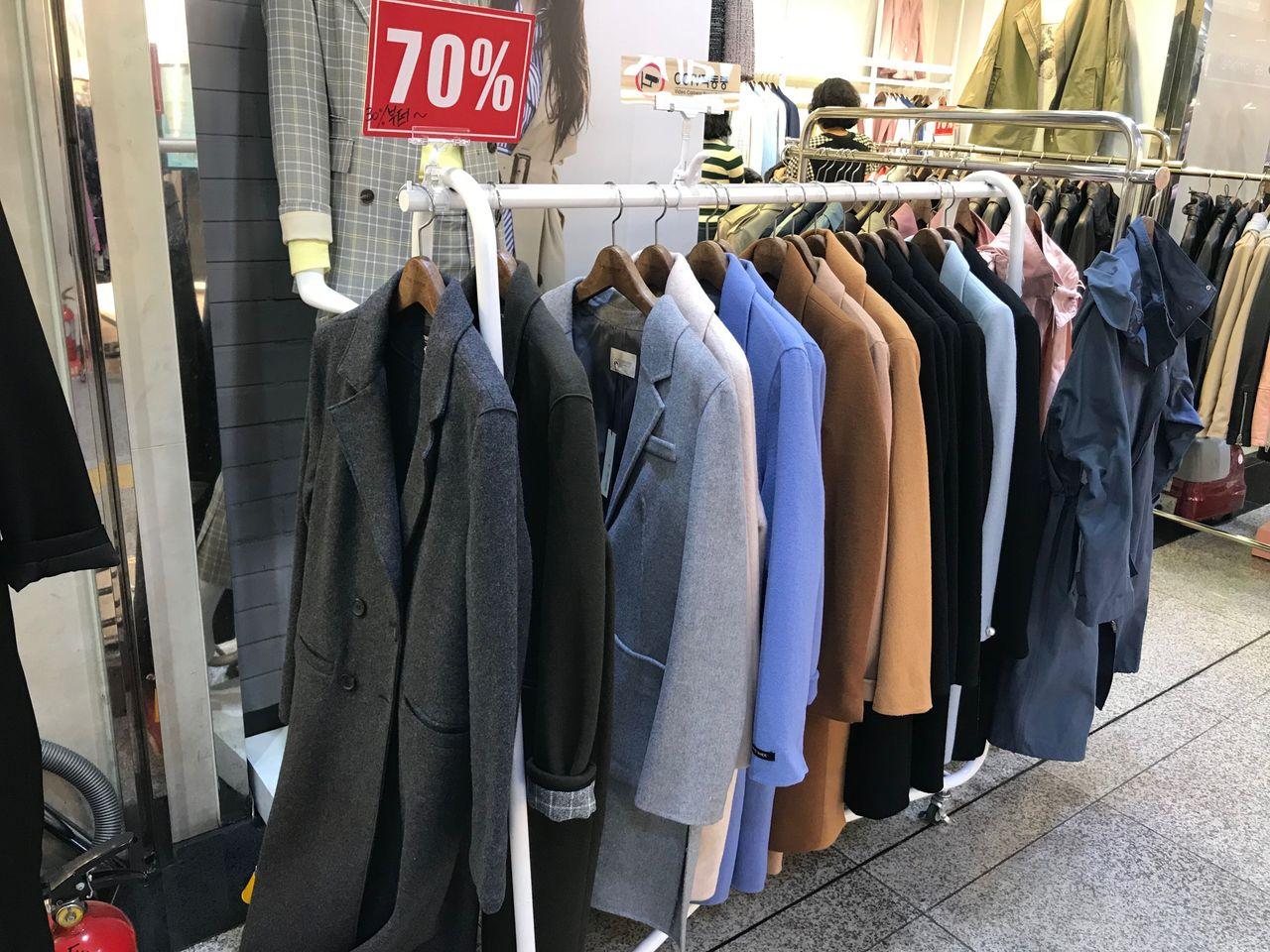 ---
---
5. Mugyodong Bugeokukujib (무교동 북어국집)
Addresss : 서울 중구 무교동 을지로1길 38
Hours : Weekdays 07:00 ~ 20:00;Weekends 07:00 ~ 16:00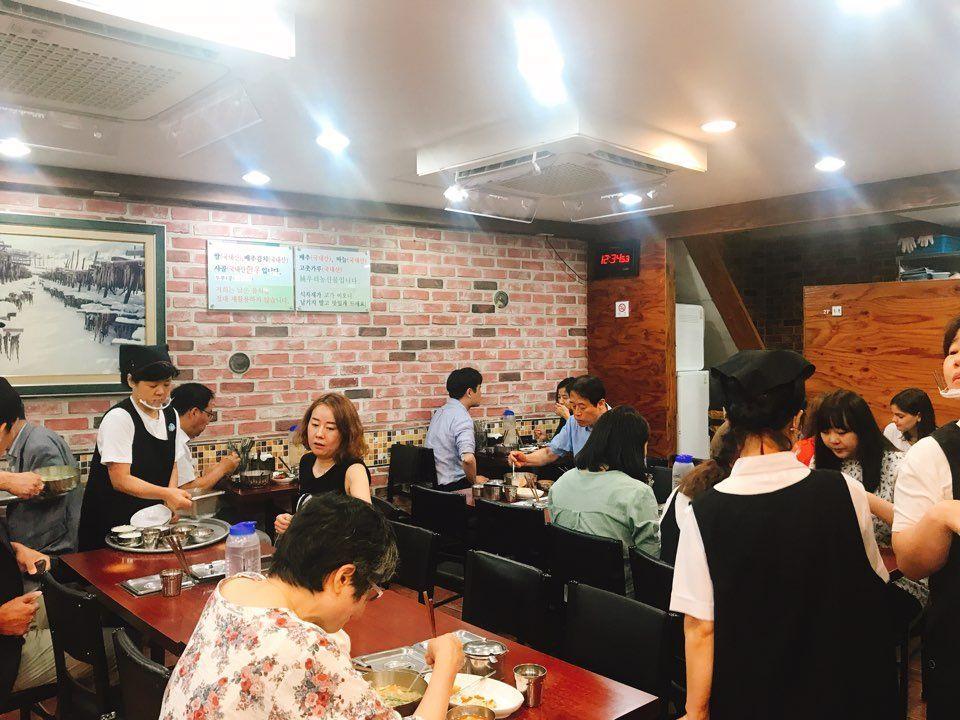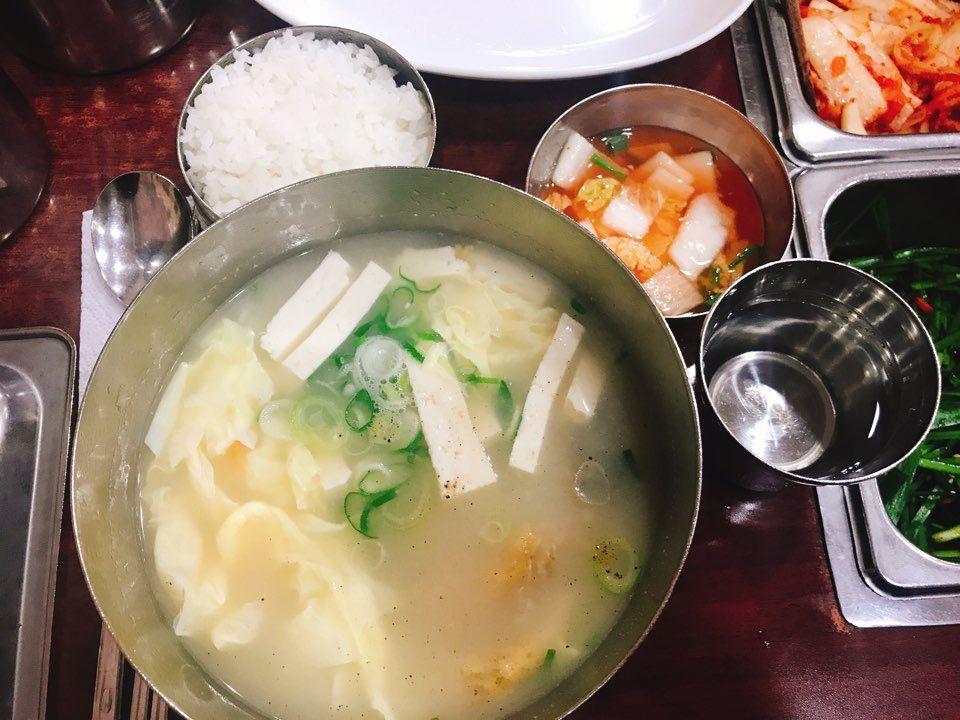 Everyday, there is a really long queue, but they have high turnover rate, so if you wait for a while you can taste the famous fish soup. The taste is refreshing, rich, but not greasy. It is one of the favorite restaurants for the workers at nearby offices.
---
---
6. Dadam (다담정식)
Address:서울 중구 무교동 을지로1길 38
Hours:Mon~Fri 11:00~20:00(break at 14:30~17:00); Closed on Sat, Sun, and Holidays.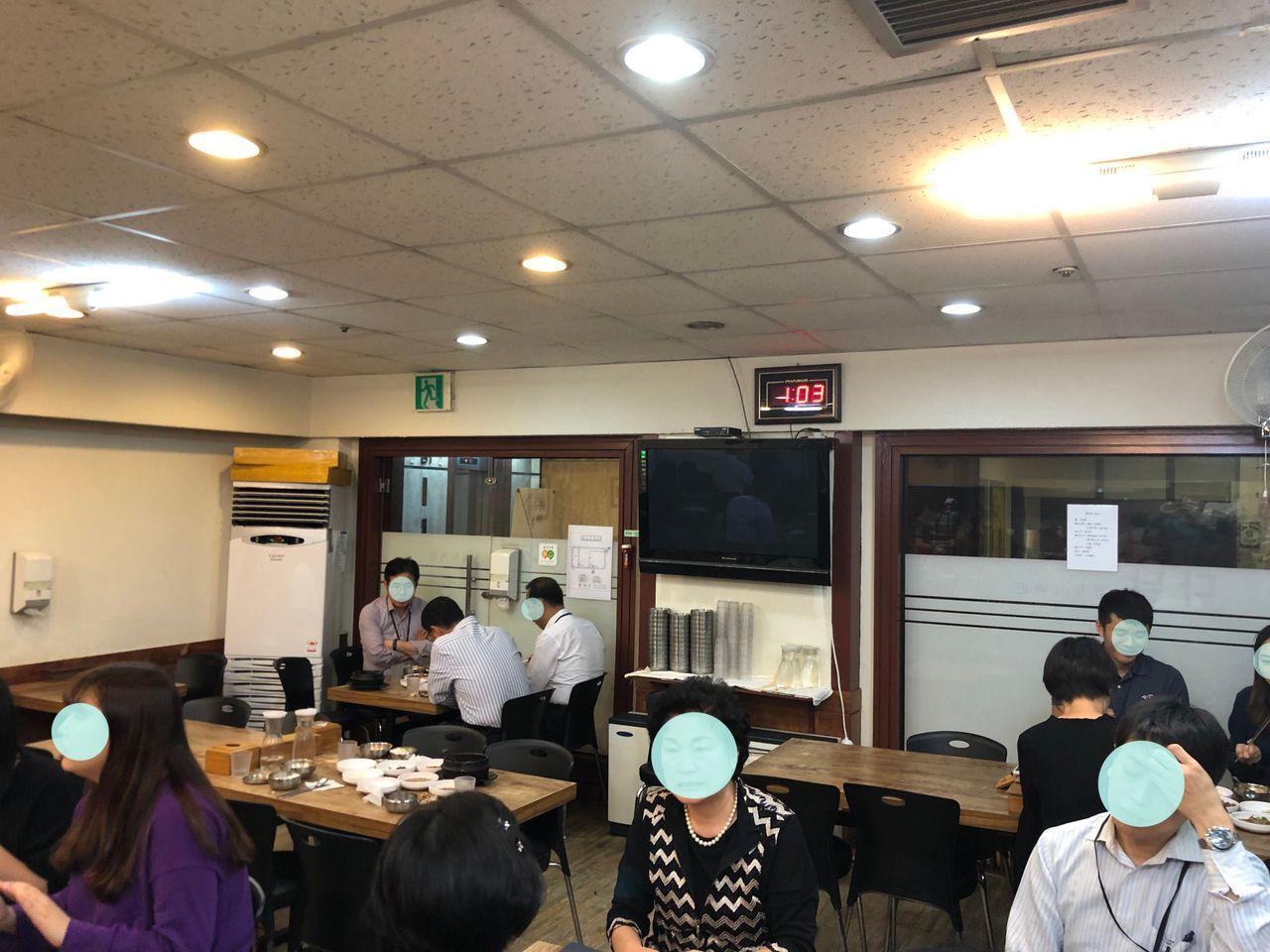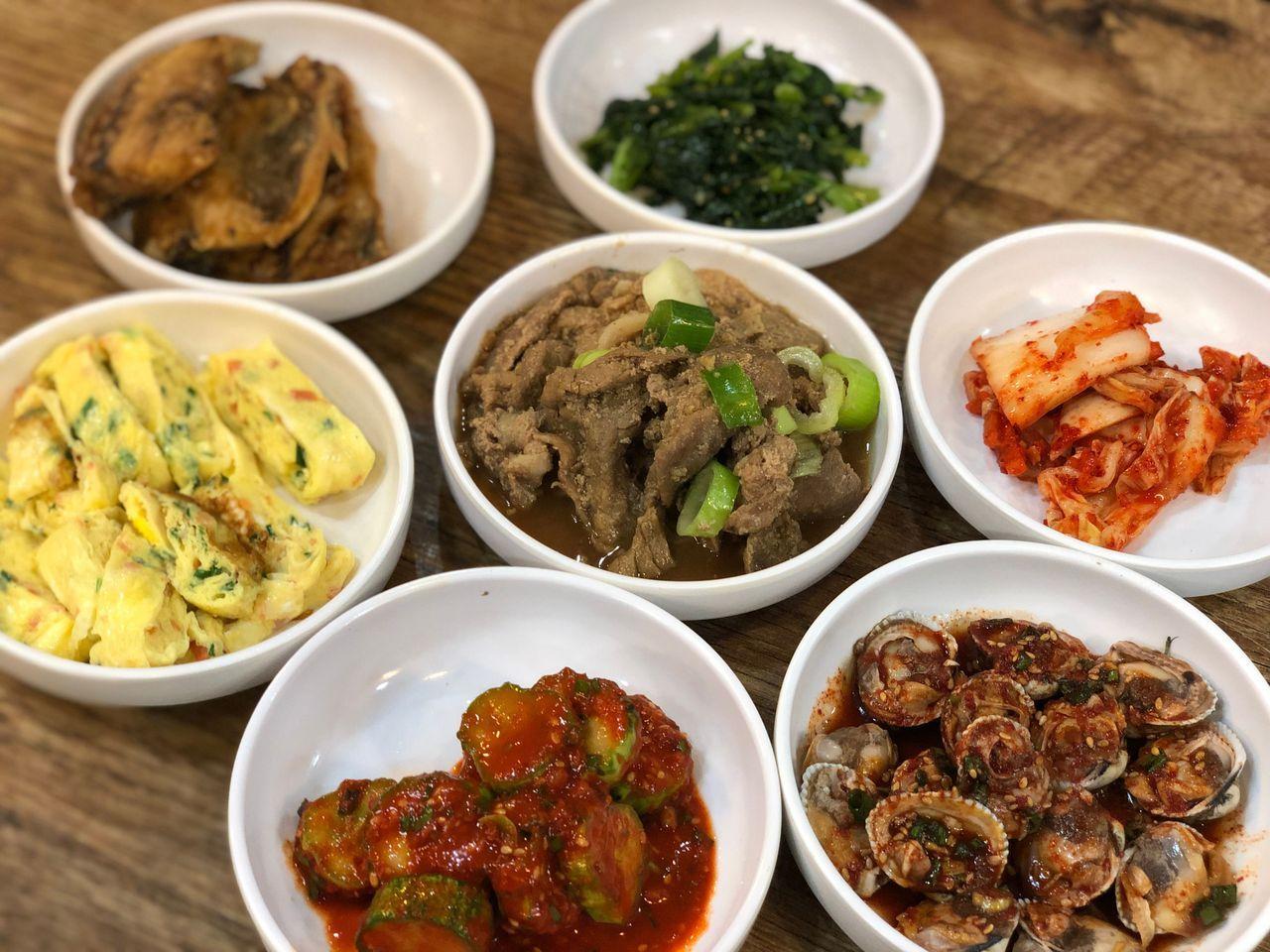 Most of the restaurants in South Korea offer small dishes but they are mostly just basic kimchi or vegetables. Dadam specializes in these side dishes, which are very diverse and high quality. It is very cost efficient and who wants to have authentic Korean food must visit the place.
---
---
7. Wonheung (원흥)
Address : 서울 중구 무교동 을지로1길 38
Hours : Mon~Fri 11:30~20:30 (break at 15:00~17:30);Sat 11:30~19:30;Closes on Sundays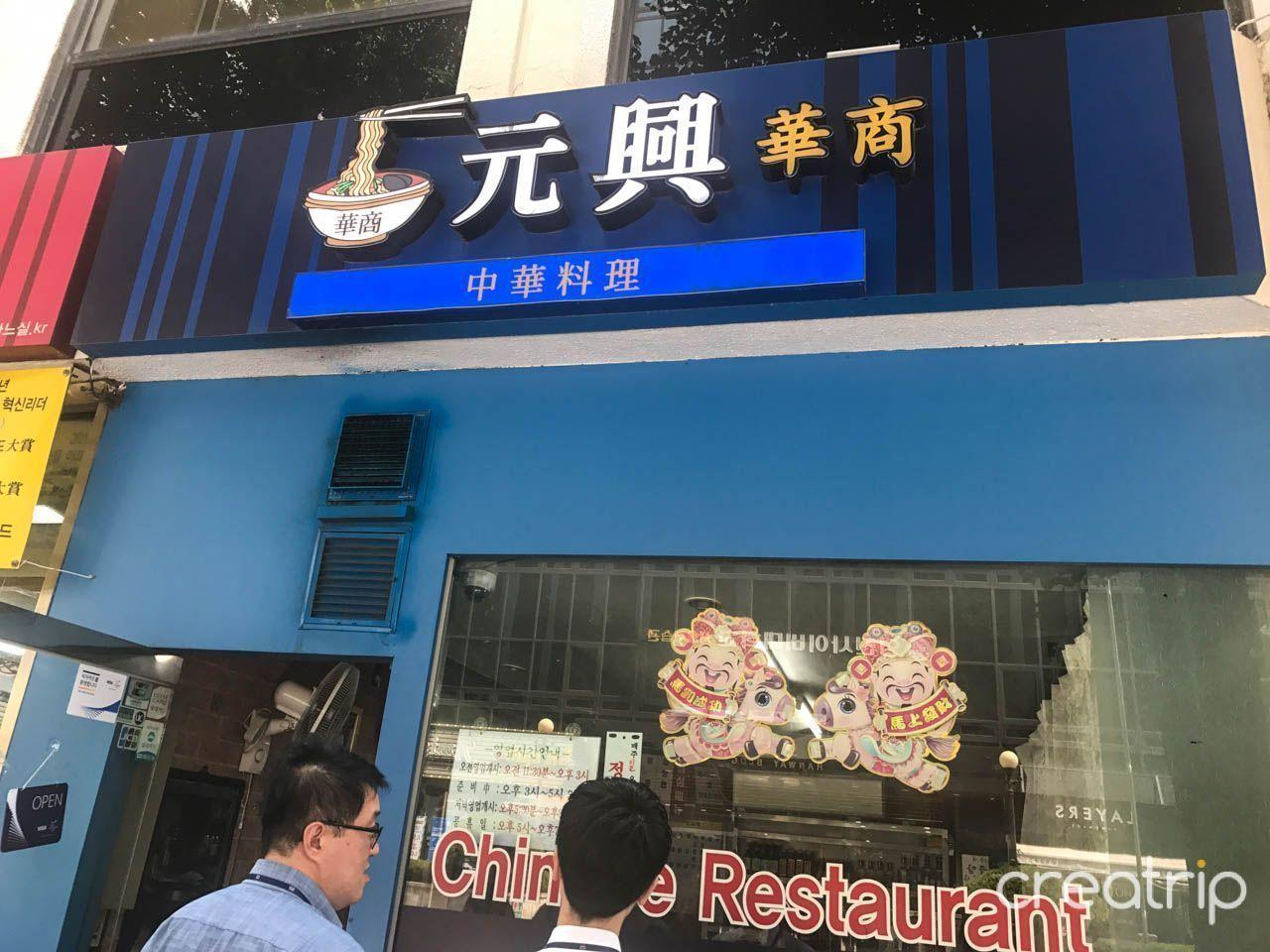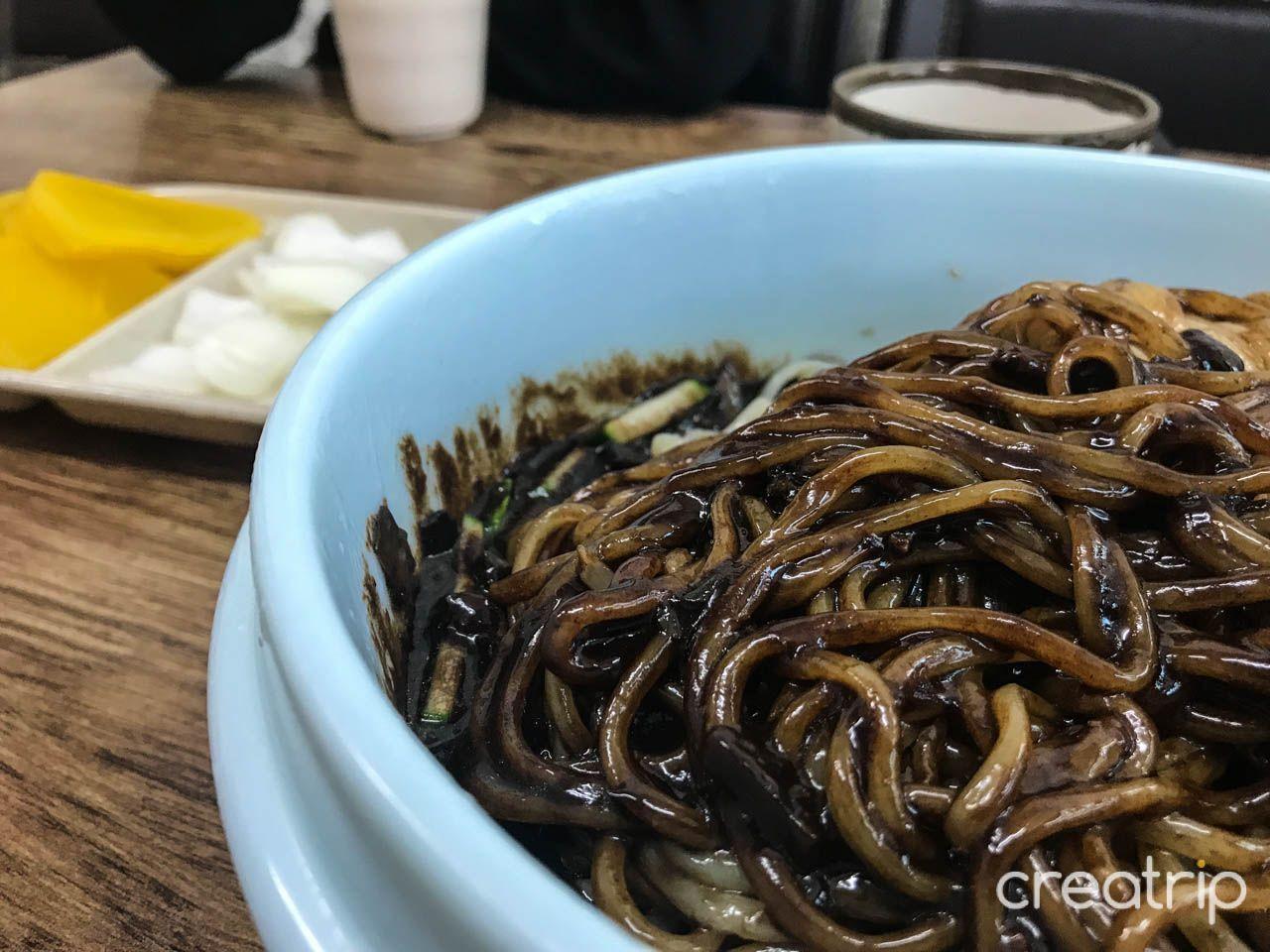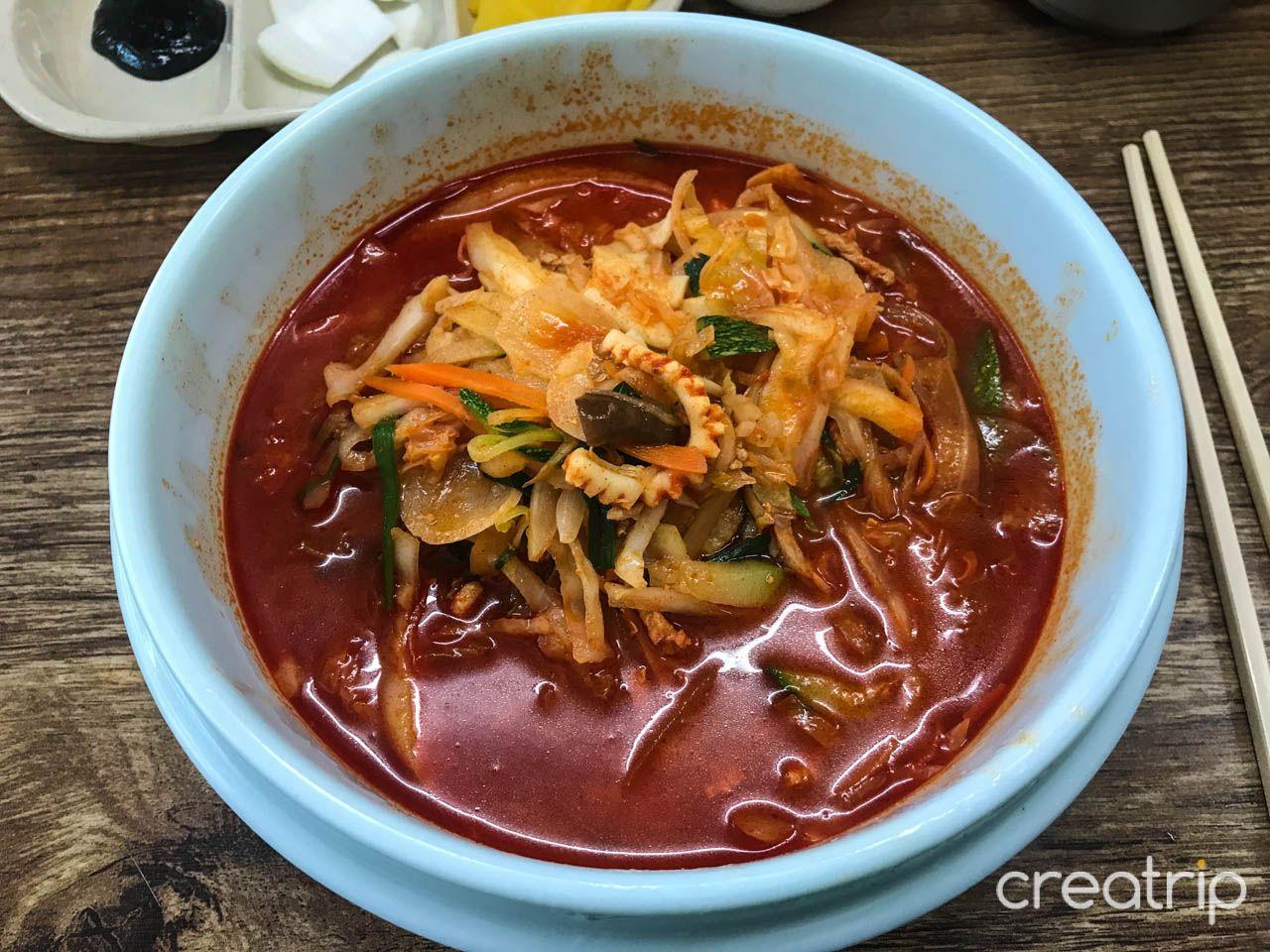 The jjamppong (seafood noodles) is the special menu of the shop. I can say this restaurant has the best jjamppong in the Seoul Area. Only shortcoming of this store is that since the area is packed with commercial office buildings the meals are slightly more expensive.
---
---
8. BBQ Chicken (비비큐치킨)
Address:서울 종로구 관철동 11-5
Hours:11:00~00:00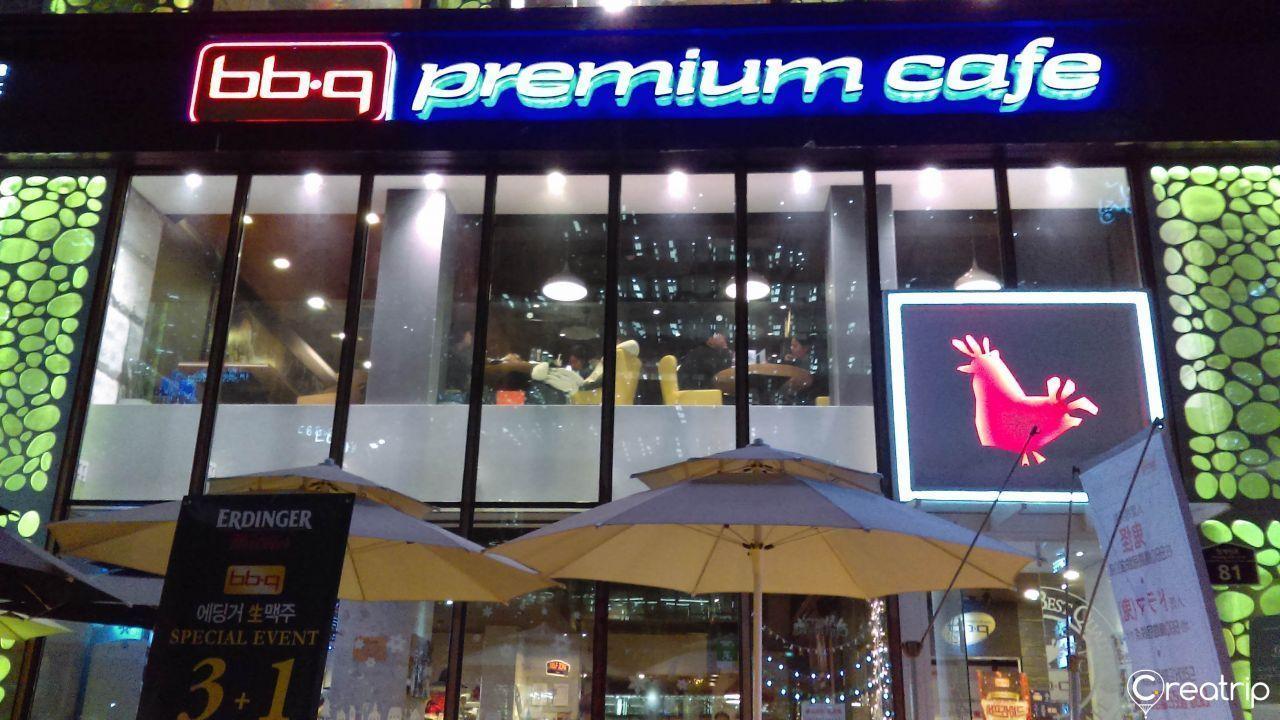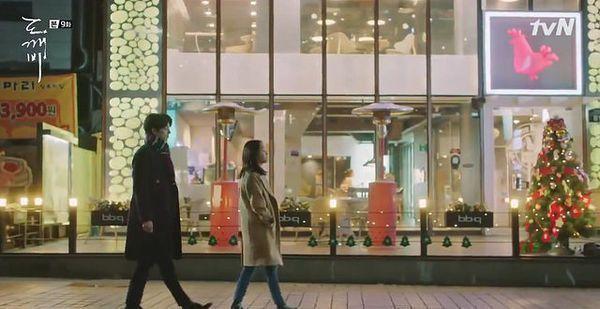 BBQ is a famous Korean chicken chain. People who have seen "Guardian: The Lonely and Great God" must recognize this place as a place where the heroine works as a part timer. That shop is the same BBQ shop located in front of Cheonggyecheon.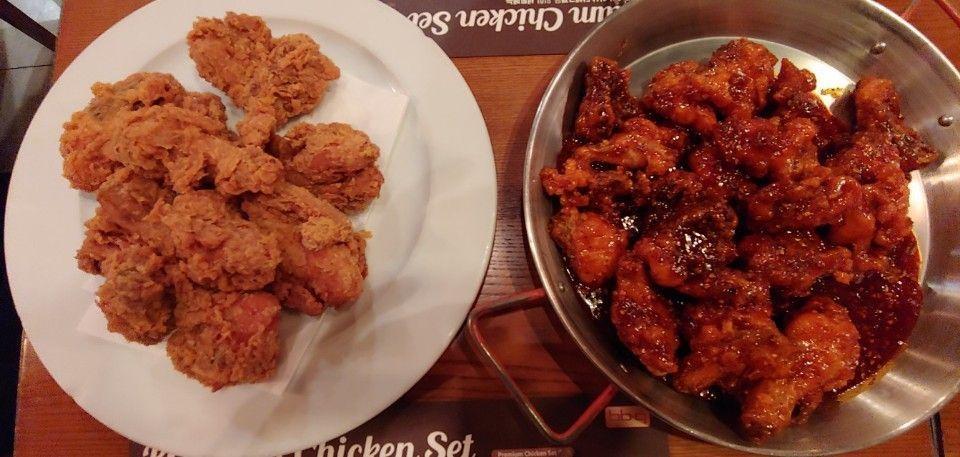 Until now, the BBQ fried chicken shop next to Cheonggyecheon still gets customers who have watched the Korean drama. I also went there 2 or three times, and funny thing is that they have put images of the "Guardian: The Lonely and Great God" all over the place.
---
---
9. Hwangso Gojip (황소고집)
Address:서울 종로구 청계천로 75-1
Hours:11:00~21:00;Closes on Sundays and national holidays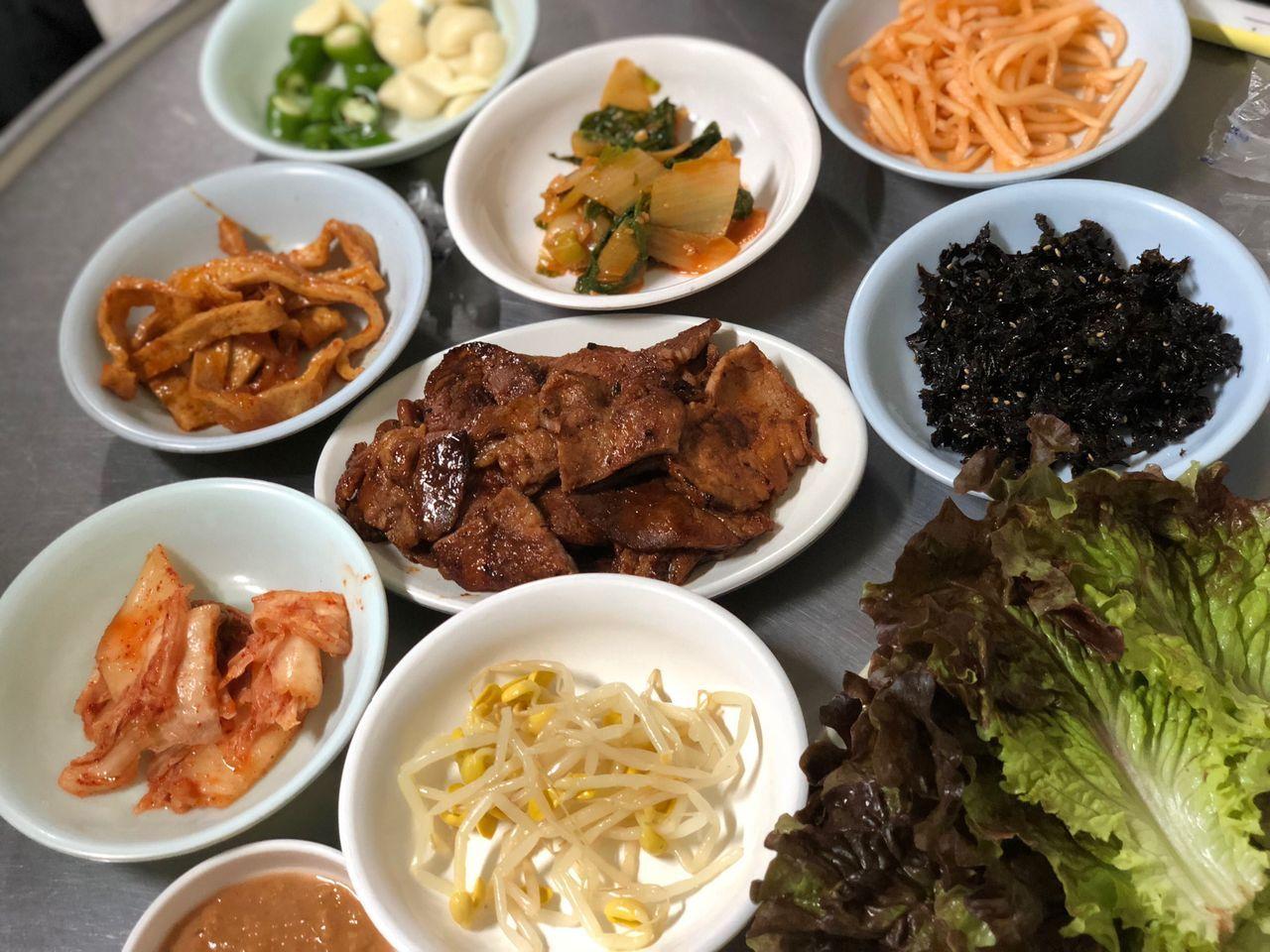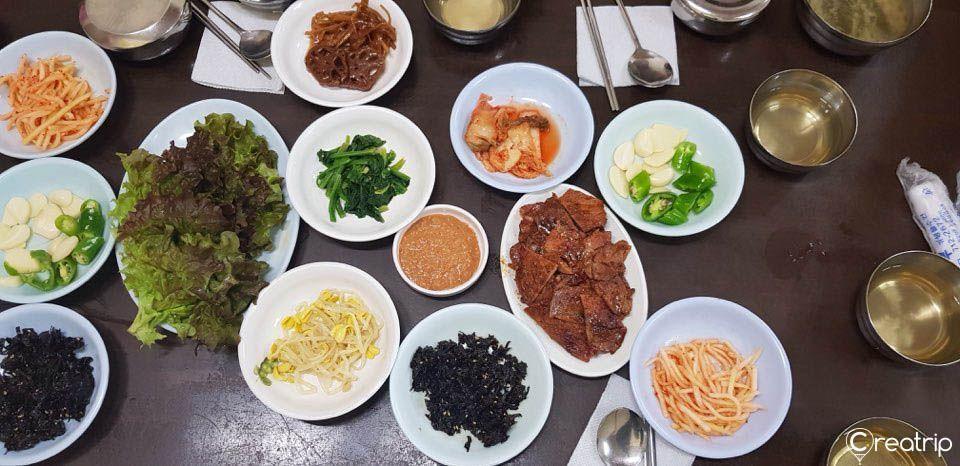 Next to Cheonggyecheon, Hwangso Gojip is a restaurant I recommend to everyone who visits the area. The store is not very spacious but its small and clever. There are also seats that can be used by large number of guests. The set menu includes meat and lettuce, as well as variety of Korean side dishes.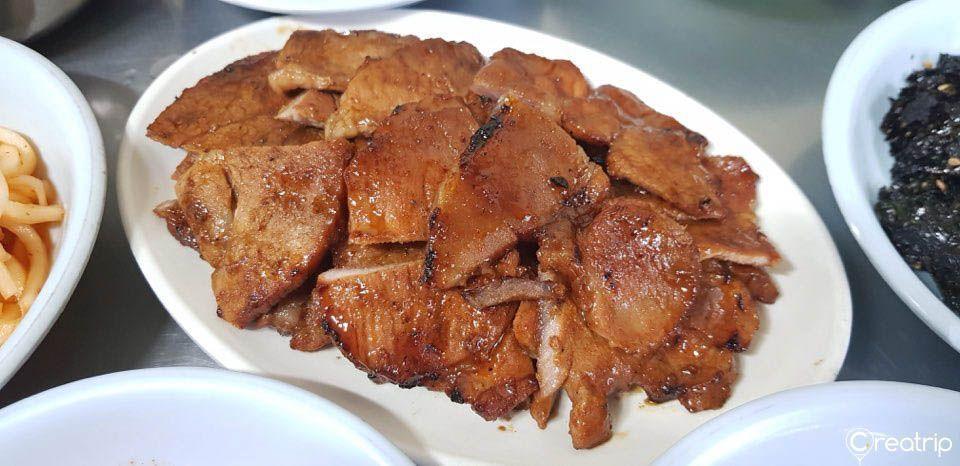 ---
---
10. Sinchon Hwangso Gopchang (신촌황소곱창)
Address:서울 종로구 삼일대로17길 17
Hours : 14:00~03:00
After work commuters gather to this "Sinchon Hwangso Gopchang", which is very popular and really delicious.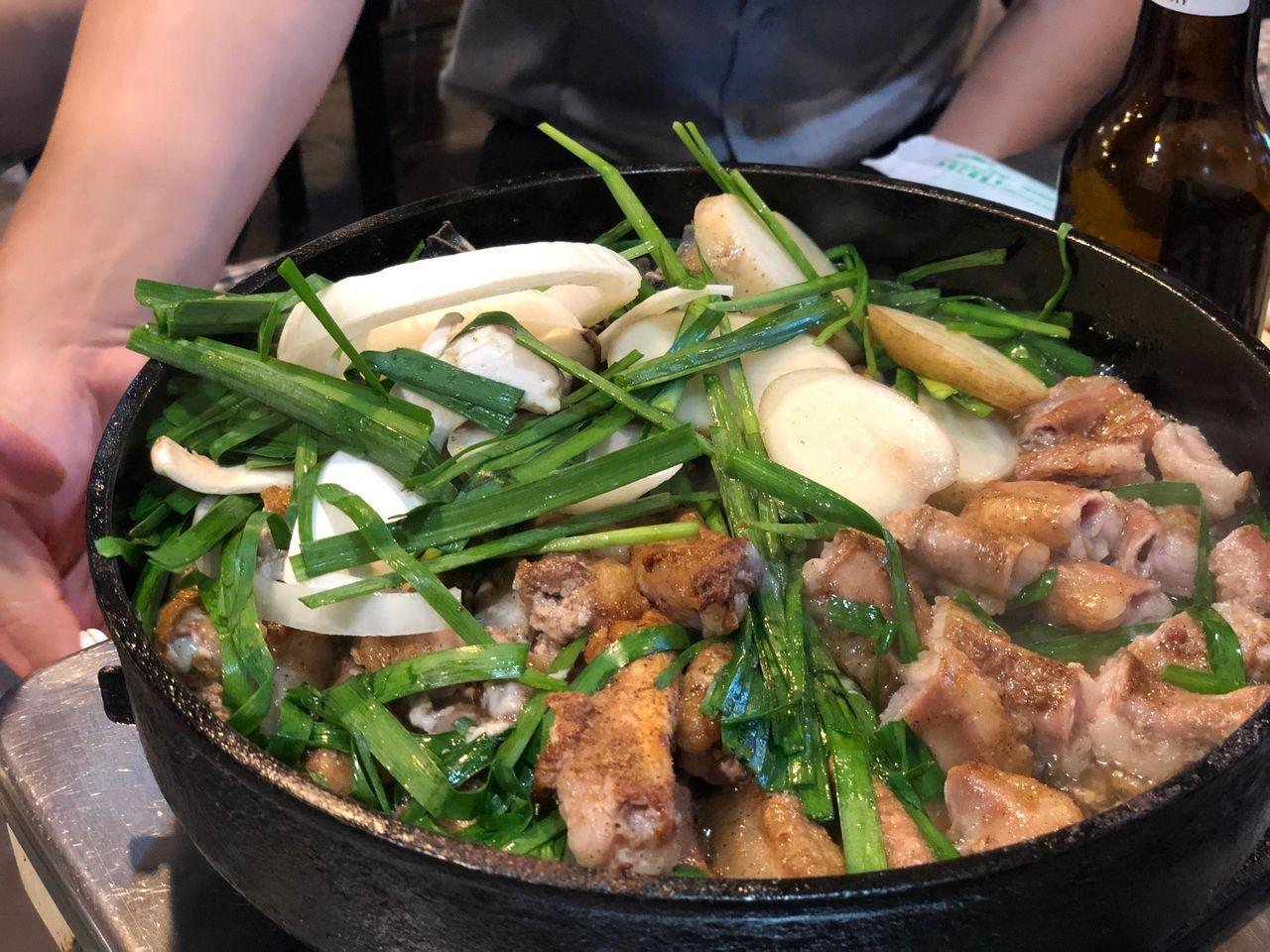 The beef tripe (gopchang) is really full and rich of taste. The price is not very cheap but satisfying.
The store will help you the whole process of cooking the food. From cutting the meat, heating the pan and turning the meats over. It is hard to wait while smelling delicious aroma.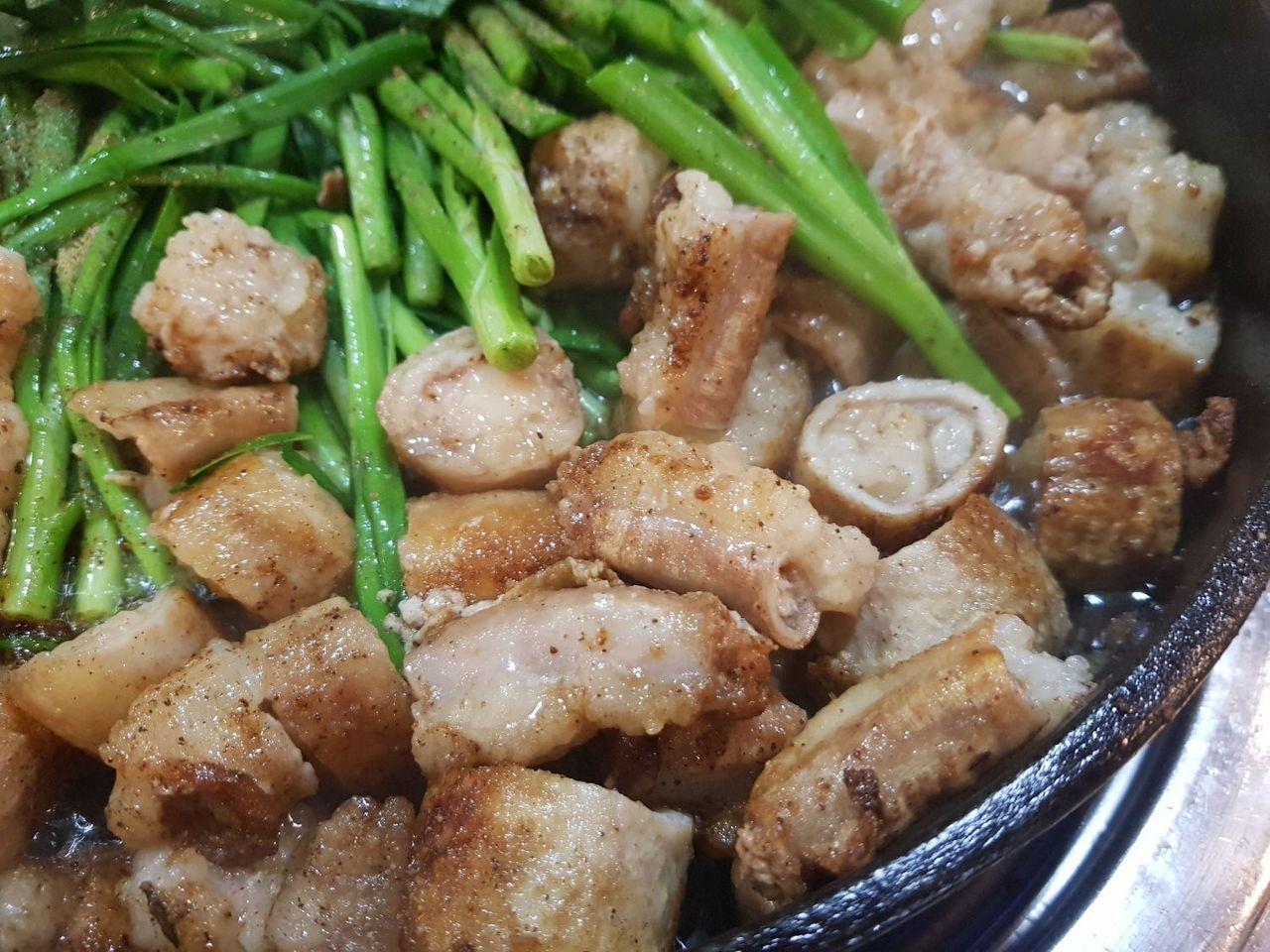 ---
---
10. Cheonggyecheon's past
Cheonggyecheon starts from city hall and goes to the third section of Jongno 3 ga. Its length is about the first half of Cheonggyecheon.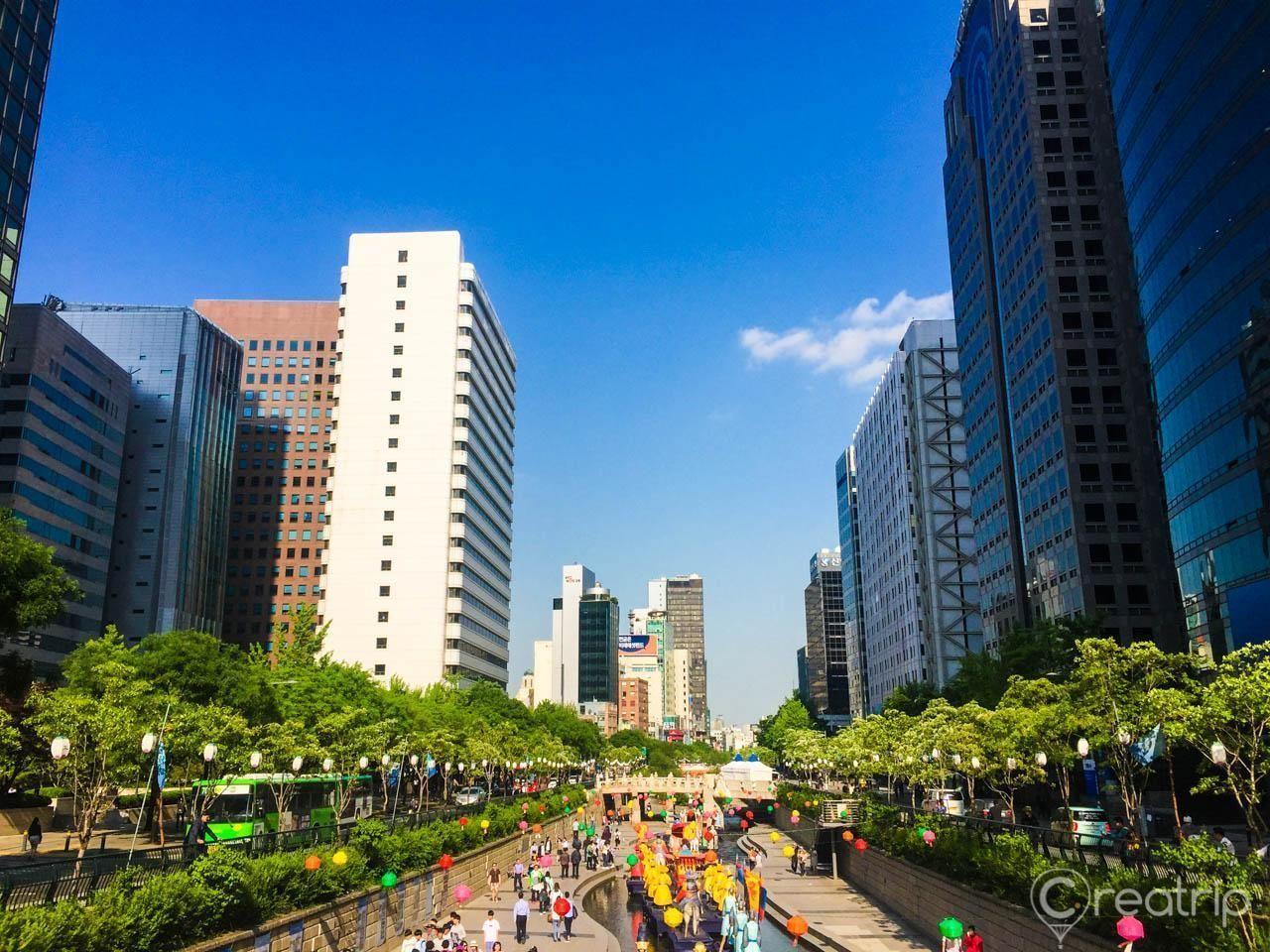 This area is the most beautiful and flourishing place in Cheonggyecheon. It is also close to famous Seoul attractions. Most people who come to Seoul gathers around this area.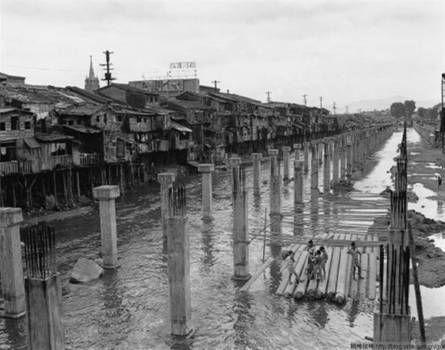 Just like other rivers that flow through big cities, Cheonggyecheon gave nightmares to the citizens. It took a long period or hard work to achieve today's beautiful appearance.
---
Cheonggyecheon




(Euljiro, Jongno, Dongdaemun)
1. Gwangjang Market (광장시장)
Address : 서울 종로구 종로4가 창경궁로 88
Hours : 10:00~19:00 (Closed on Sundays);Snack vendors 09:00~23:00 (All year round)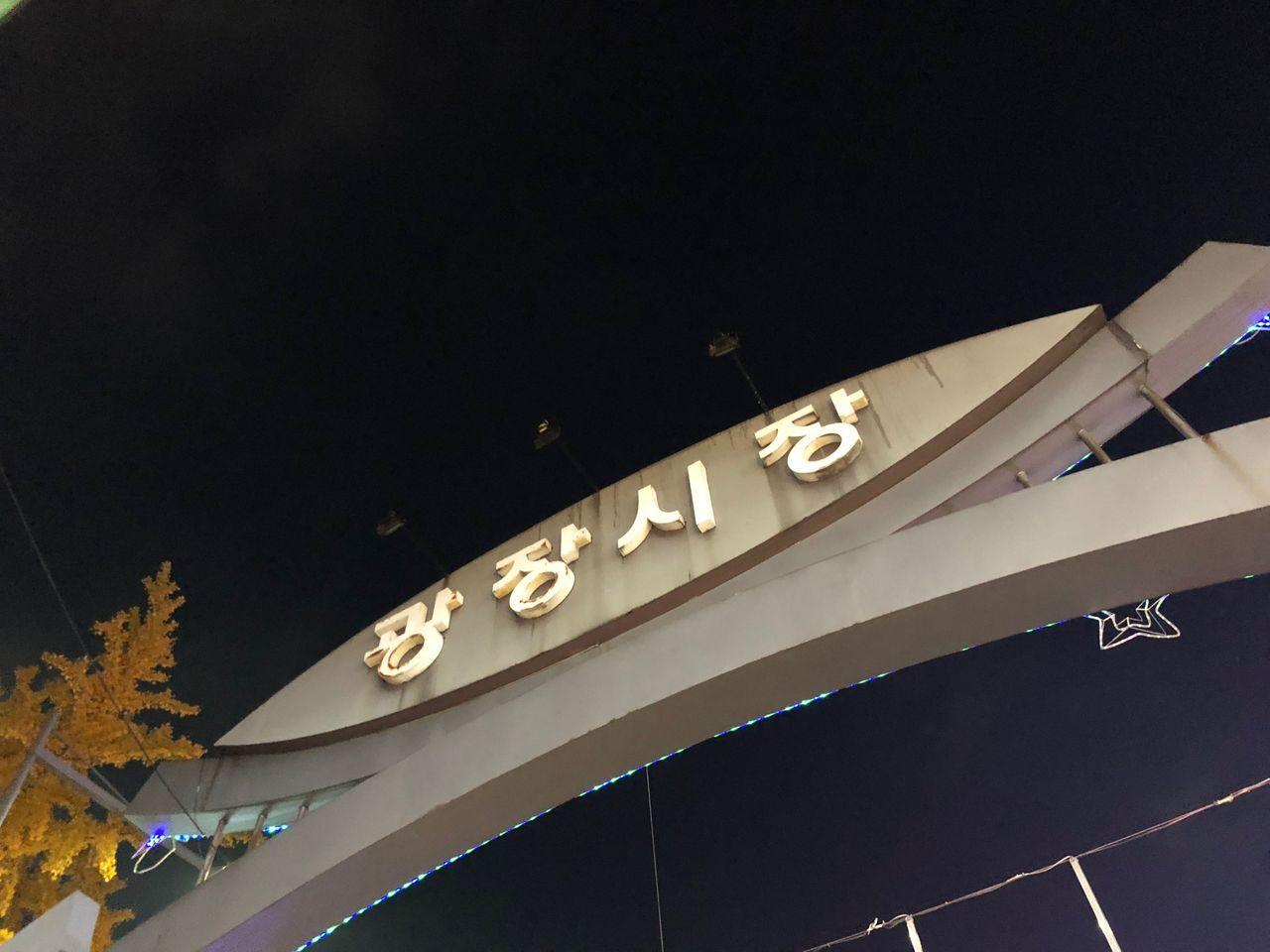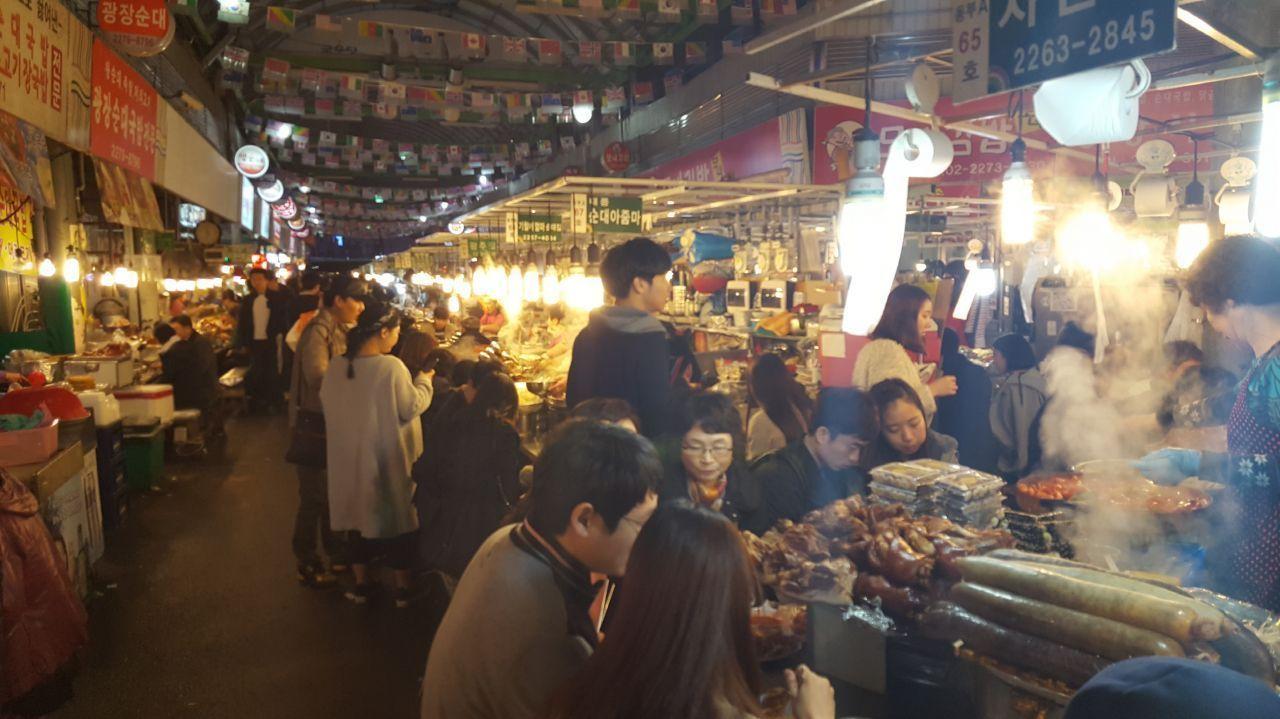 The Cheonggyecheon actually crosses Gwangjang market. If you take a walk in Jongno, follow the Cheonggyecheon and you will reach the back door of the Gwangjang Market.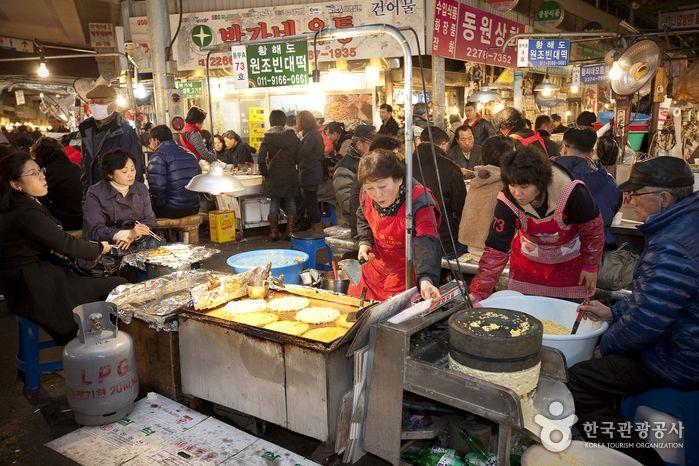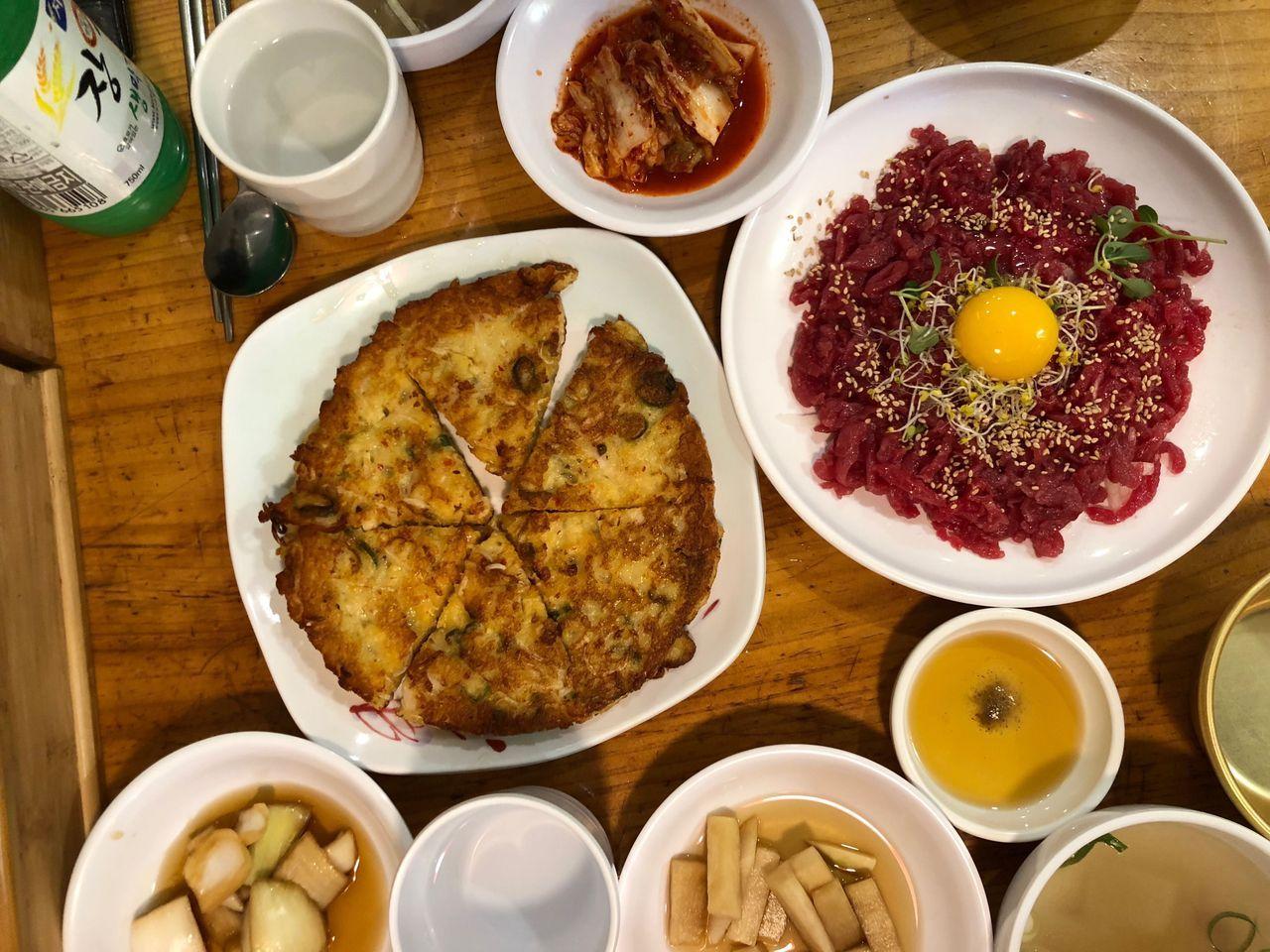 If you visit Gwangjang market what should I taste? Raw beef, octopus, Magnolia, and super delicious Korean style pancakes are the best menus. When you visit Cheonggyecheon next time, don't miss out on these foods.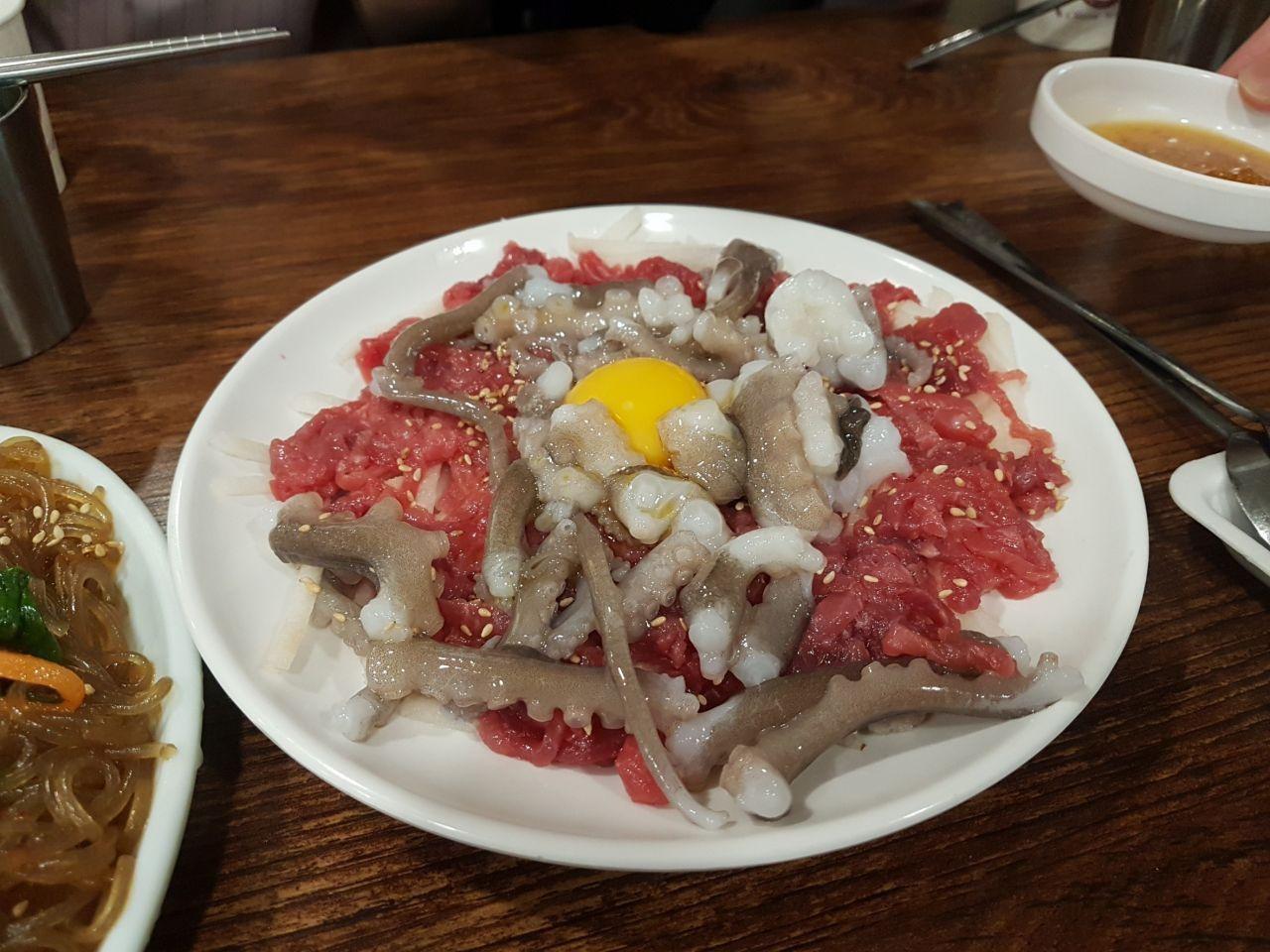 ---
---
2. Dongdaemun DDP (동대문디디피)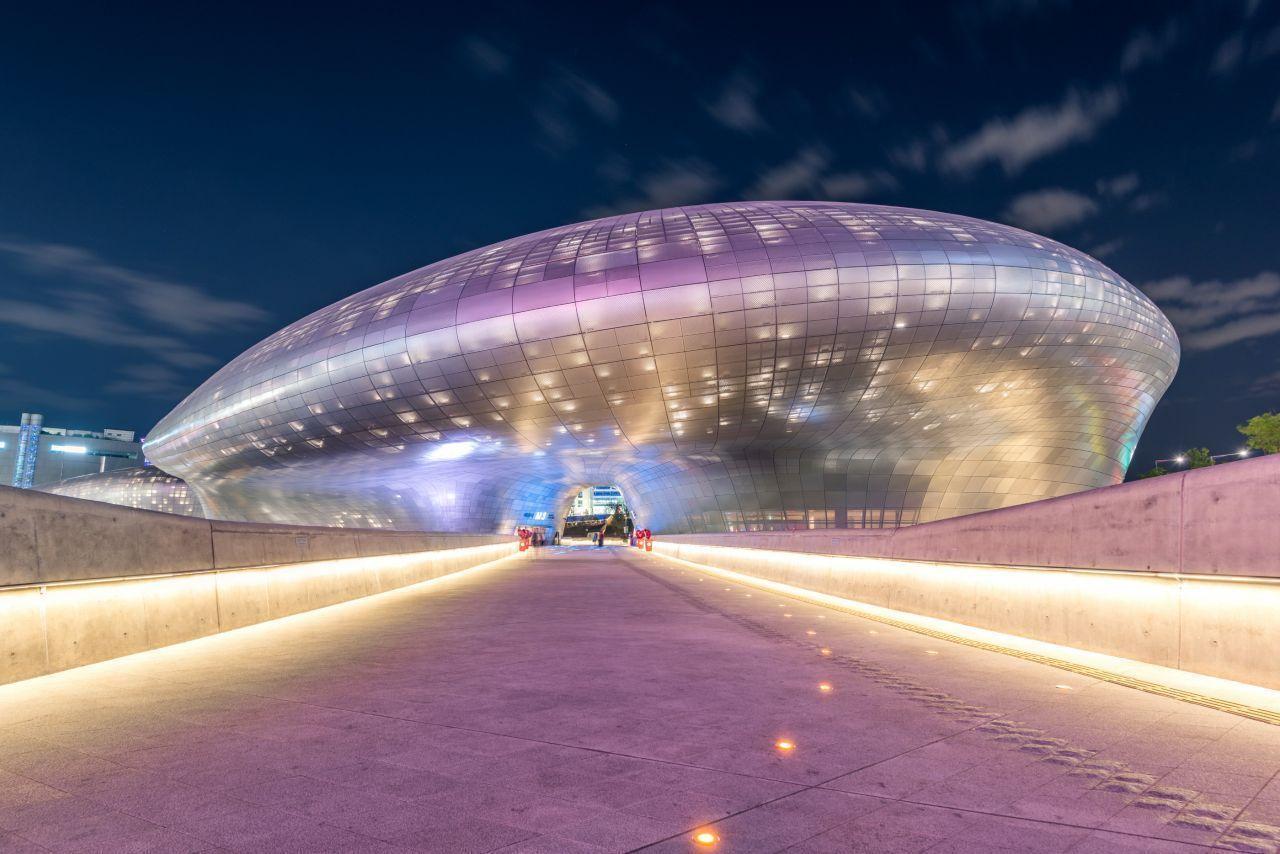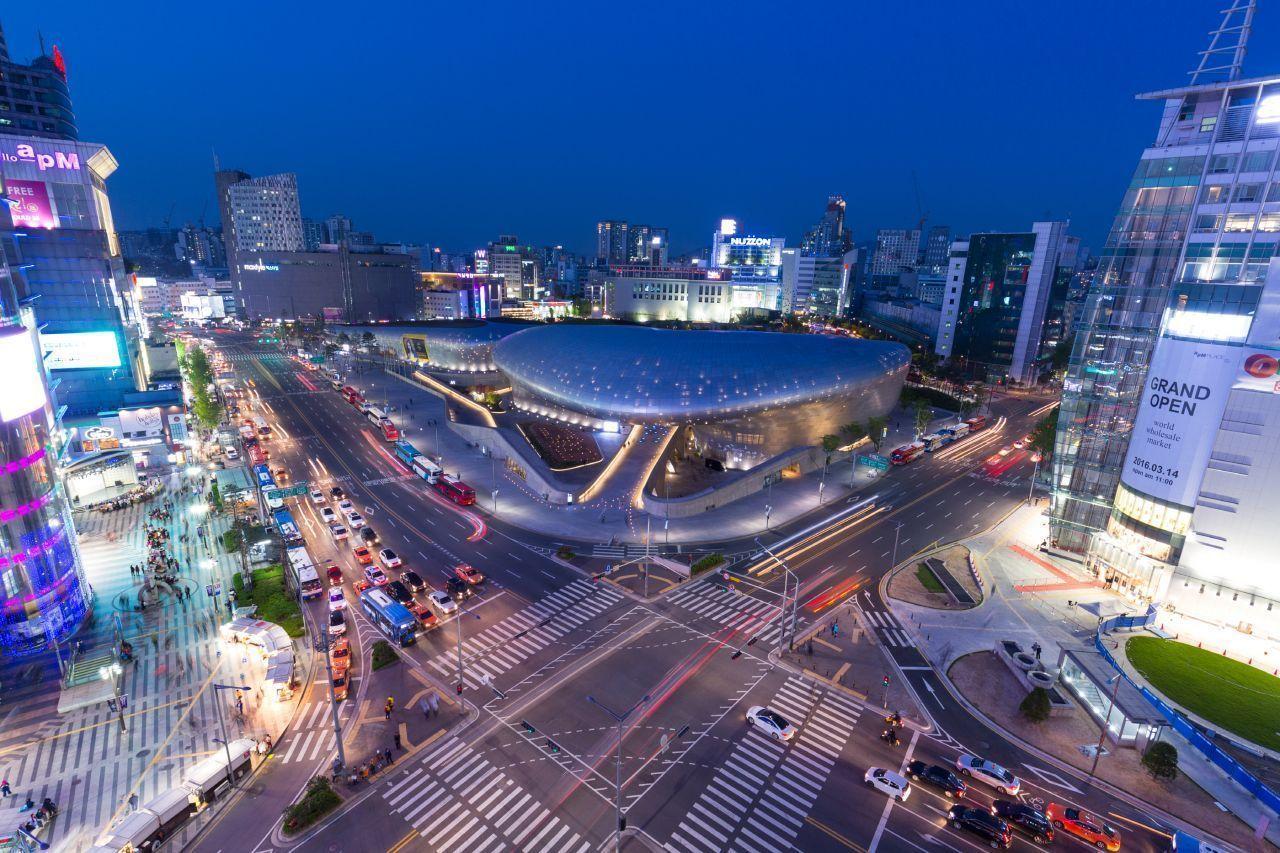 Dongdaemun DDP which is one of the largest landmark in Korea is located behind Cheonggyecheon in Dongdaemun. It is a place which you definitely should visit when visiting Korea, because of the shopping malls are well established around the area.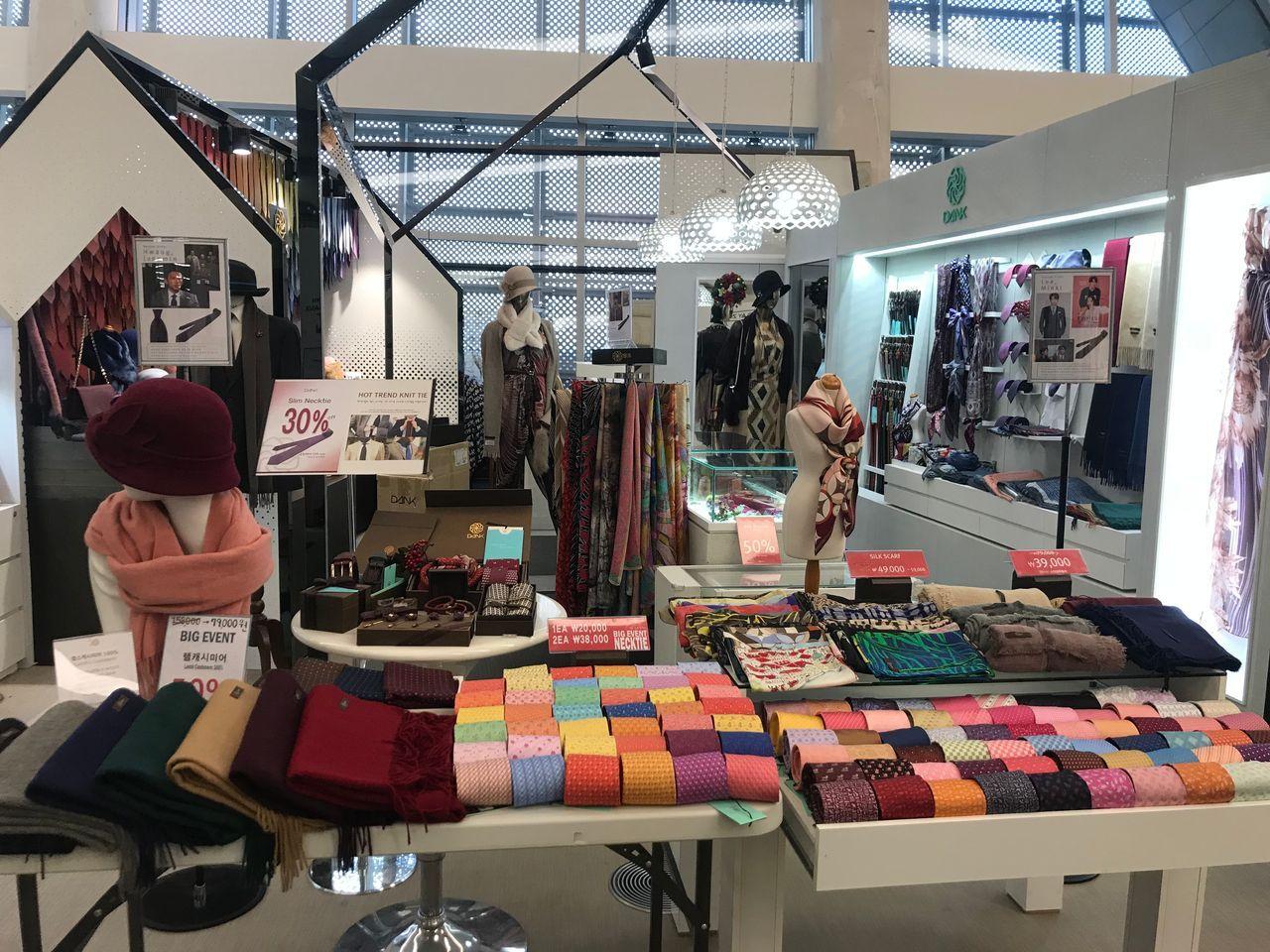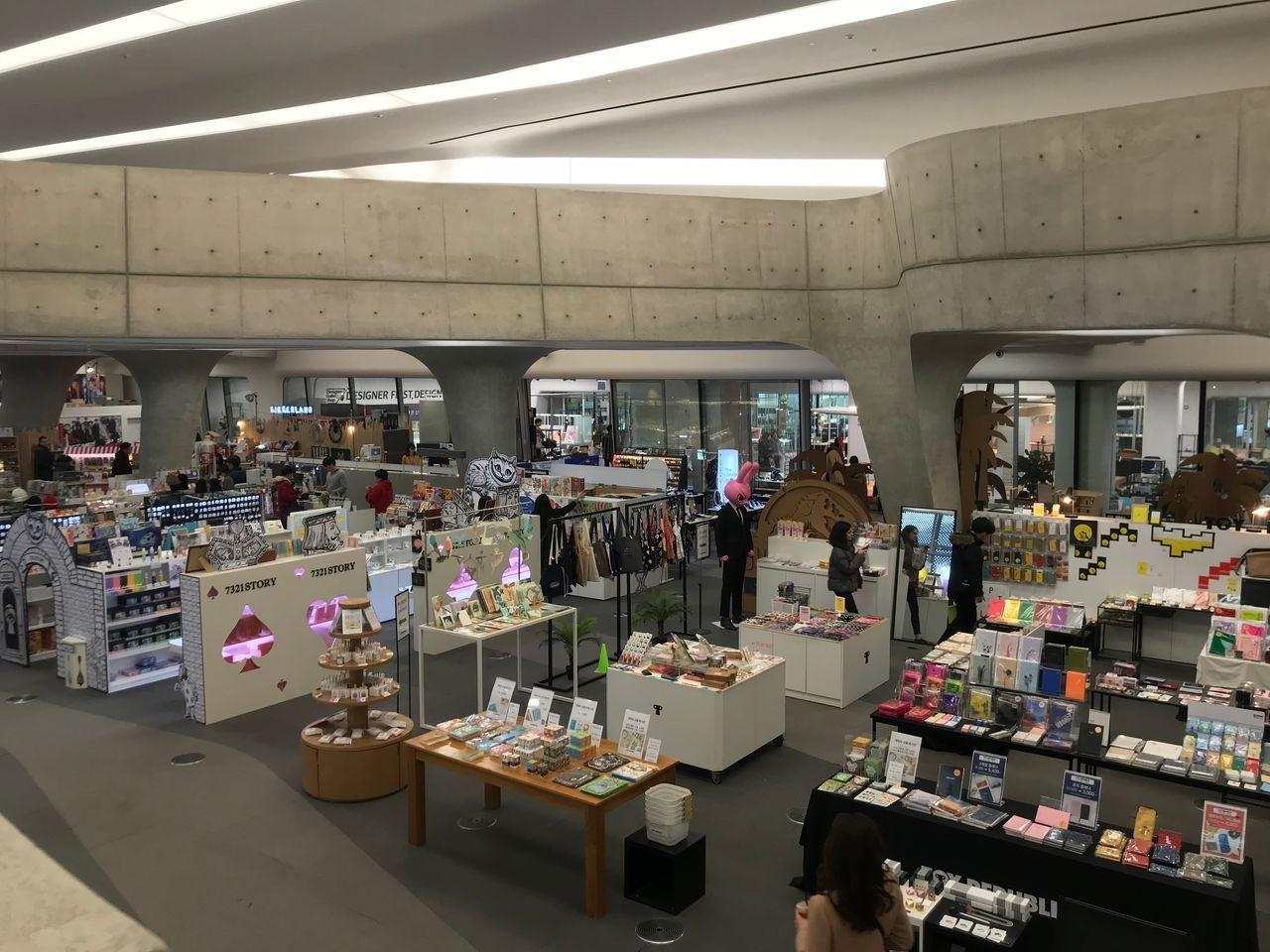 In addition to shopping areas, there are many cultural and creatrive shops in the DDP building. Selling accessories and small clever objects. Just to let you know, the LED Rose Garden is over, so don't bother visiting.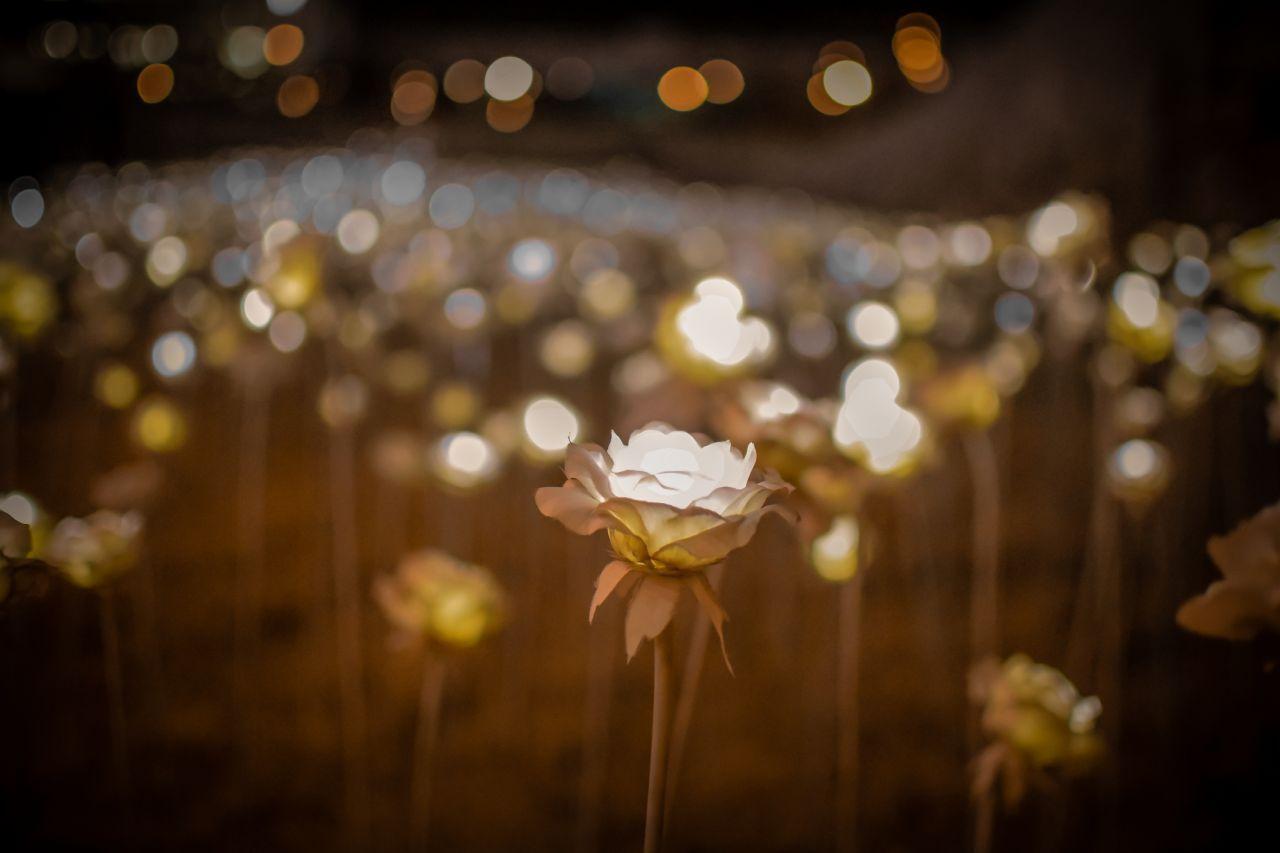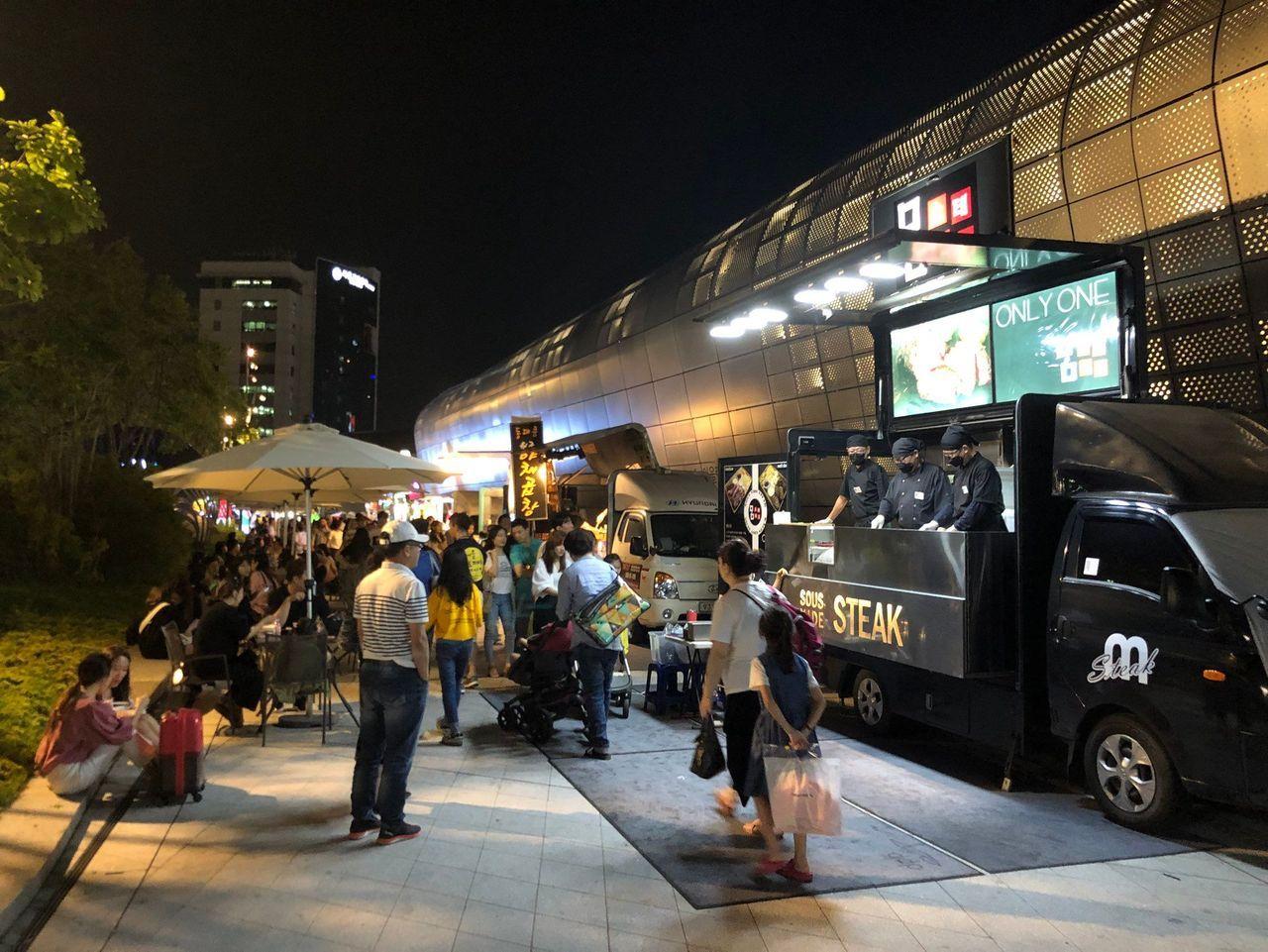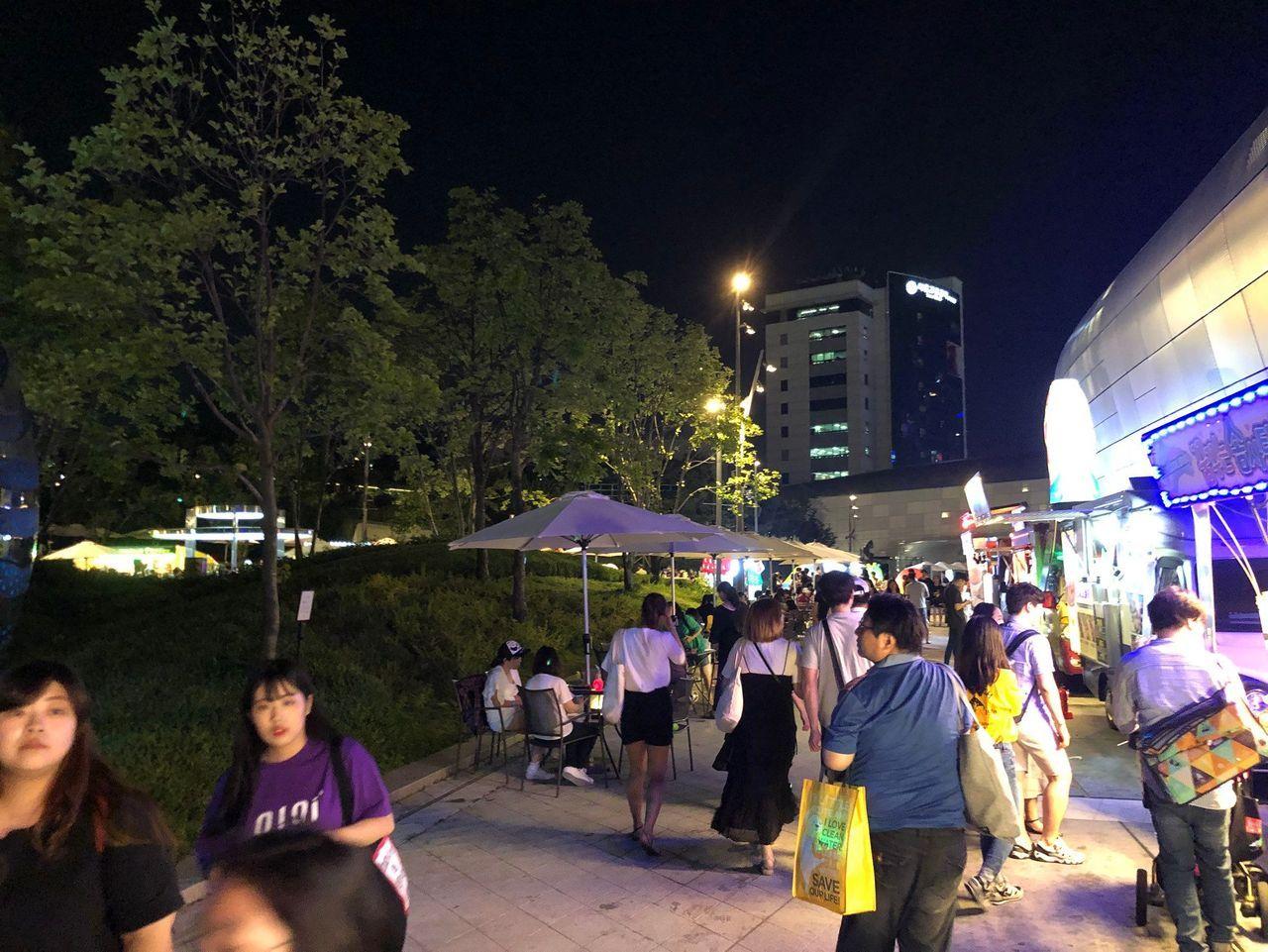 In addition, Seoul Night Market is held every year. This year, starting on April 5, it will be held at the Dongdaemun DDP on weekends. Let's experience Korea's special night market culture.
---
---
3. Dongwon Jip (동원집)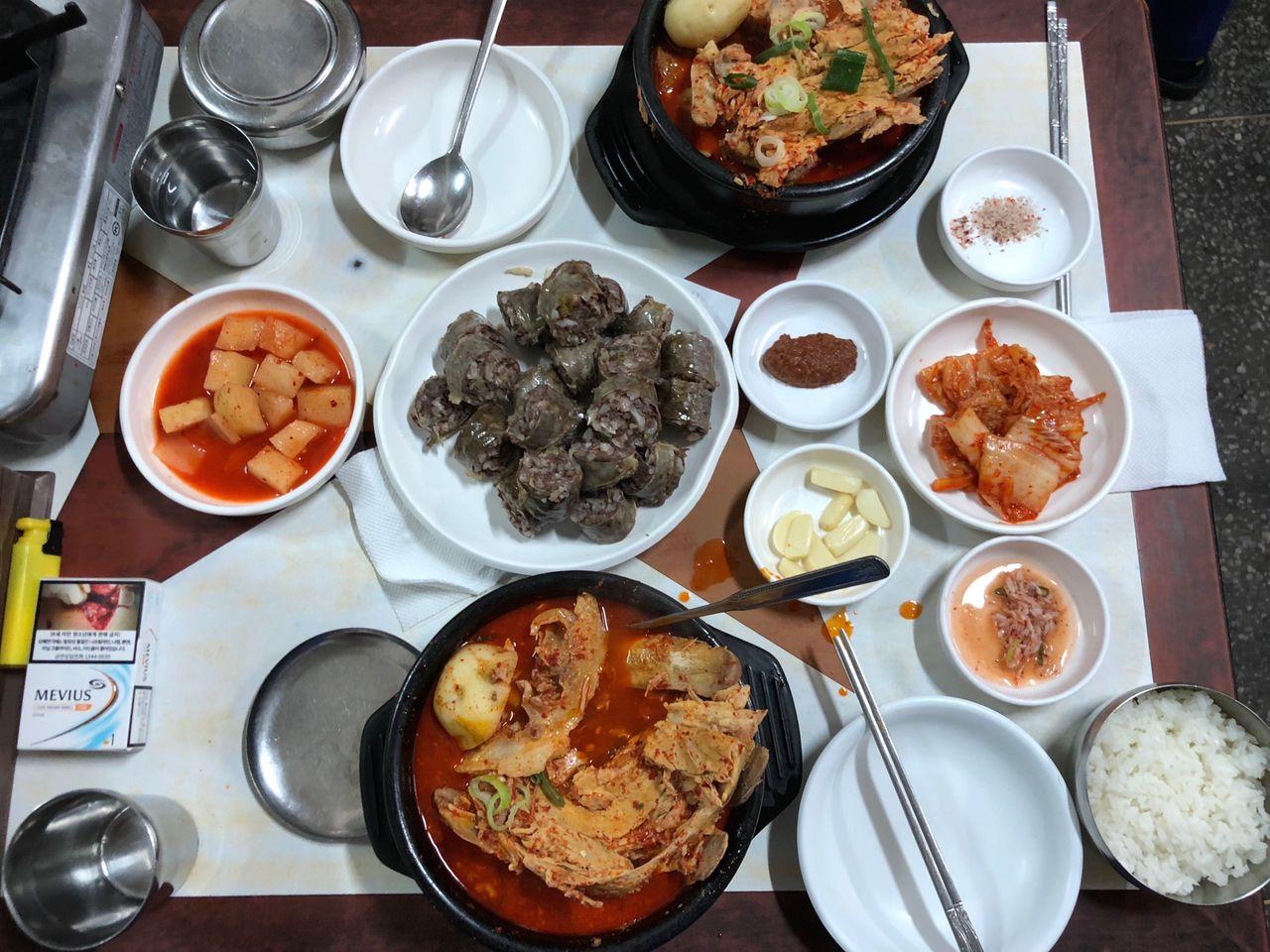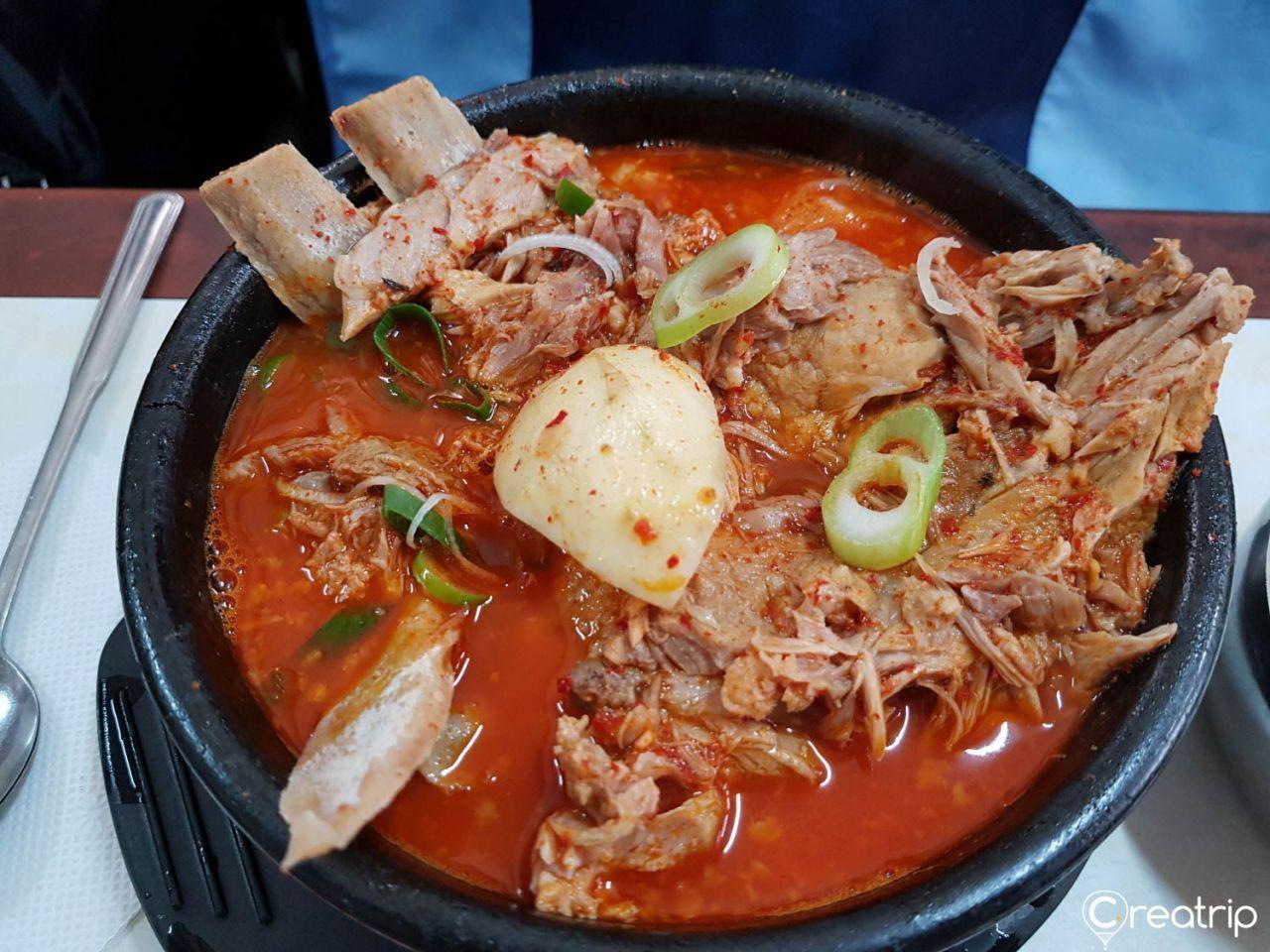 On Euljiro next to Cheonggyecheon there is this Dongwon Jip which is super famous among locals. For over 40 years the spicy ribs and stew has been their specialty. Once you taste them you can never forget the taste.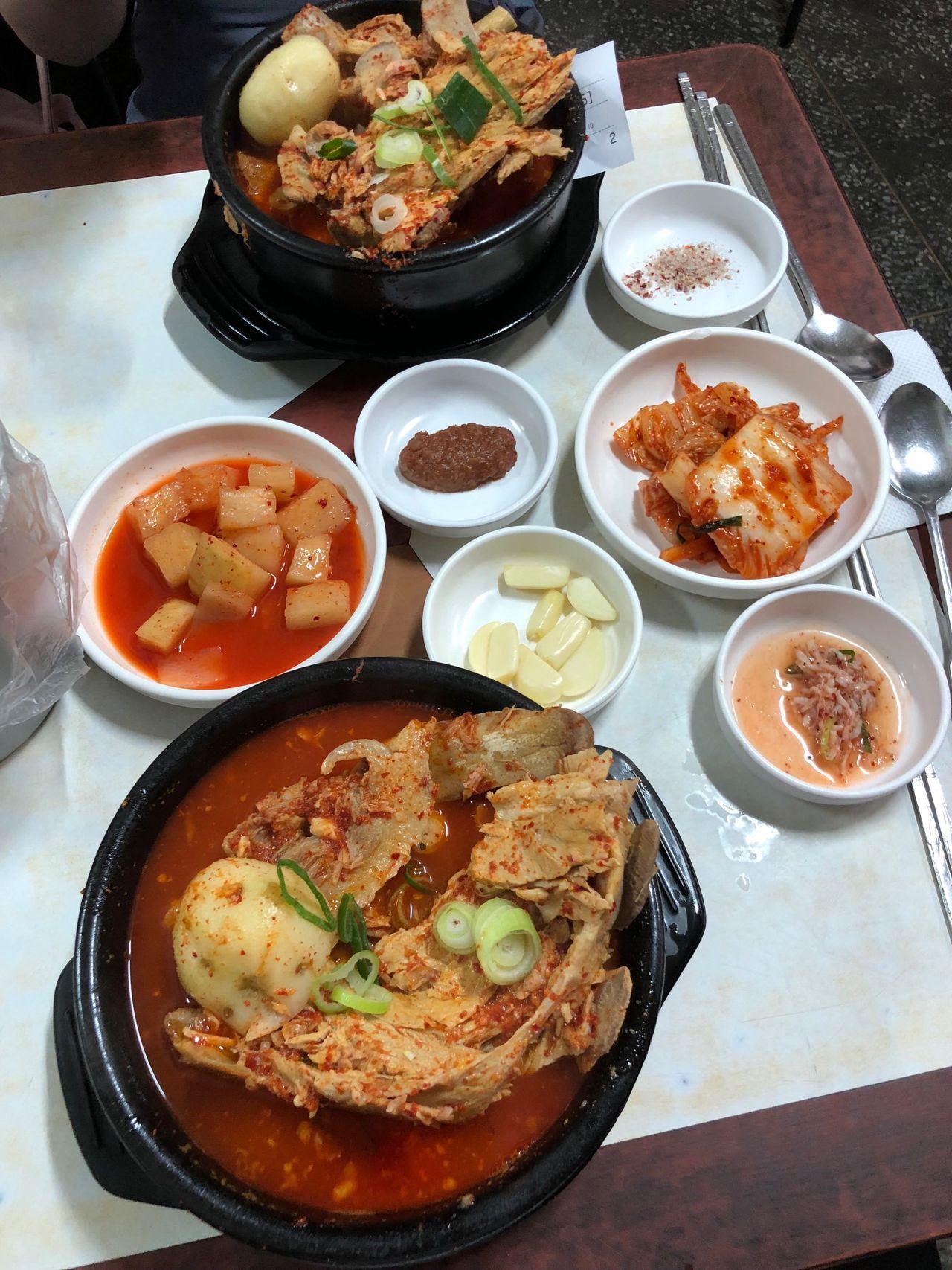 The reach pork ribs and the stew is not like any other gamjatang stew. Ther aren't filled with dried cabbage, radish leaves or sesame powder, so you can taste the clean and spicy taste of stew.
---
---
4. Jin Ok-hwa Original Chicken Restaurant (진옥화할매원조닭한마리)
Address:서울 종로구 종로40가길 18
Hours:10:30~01:00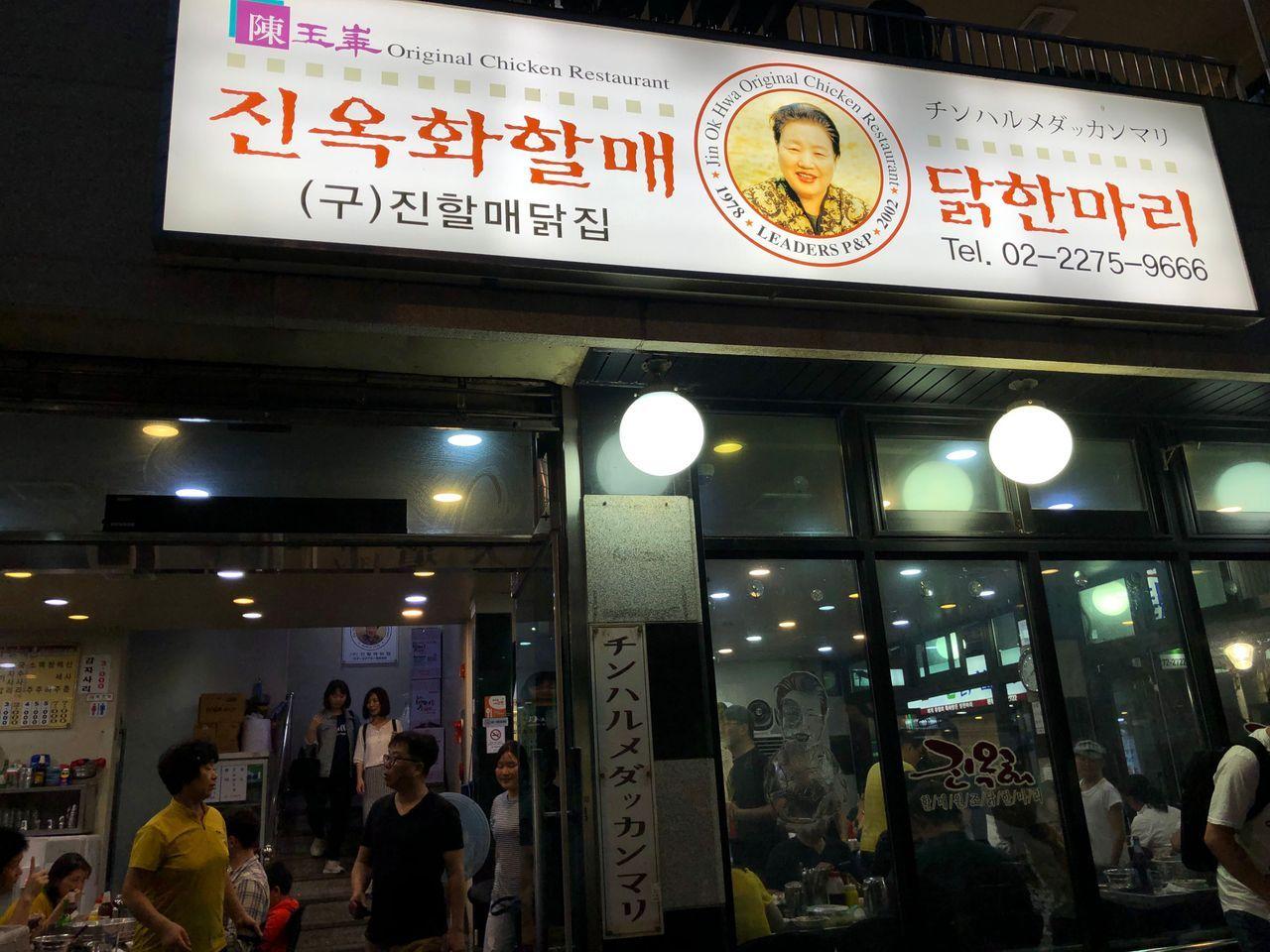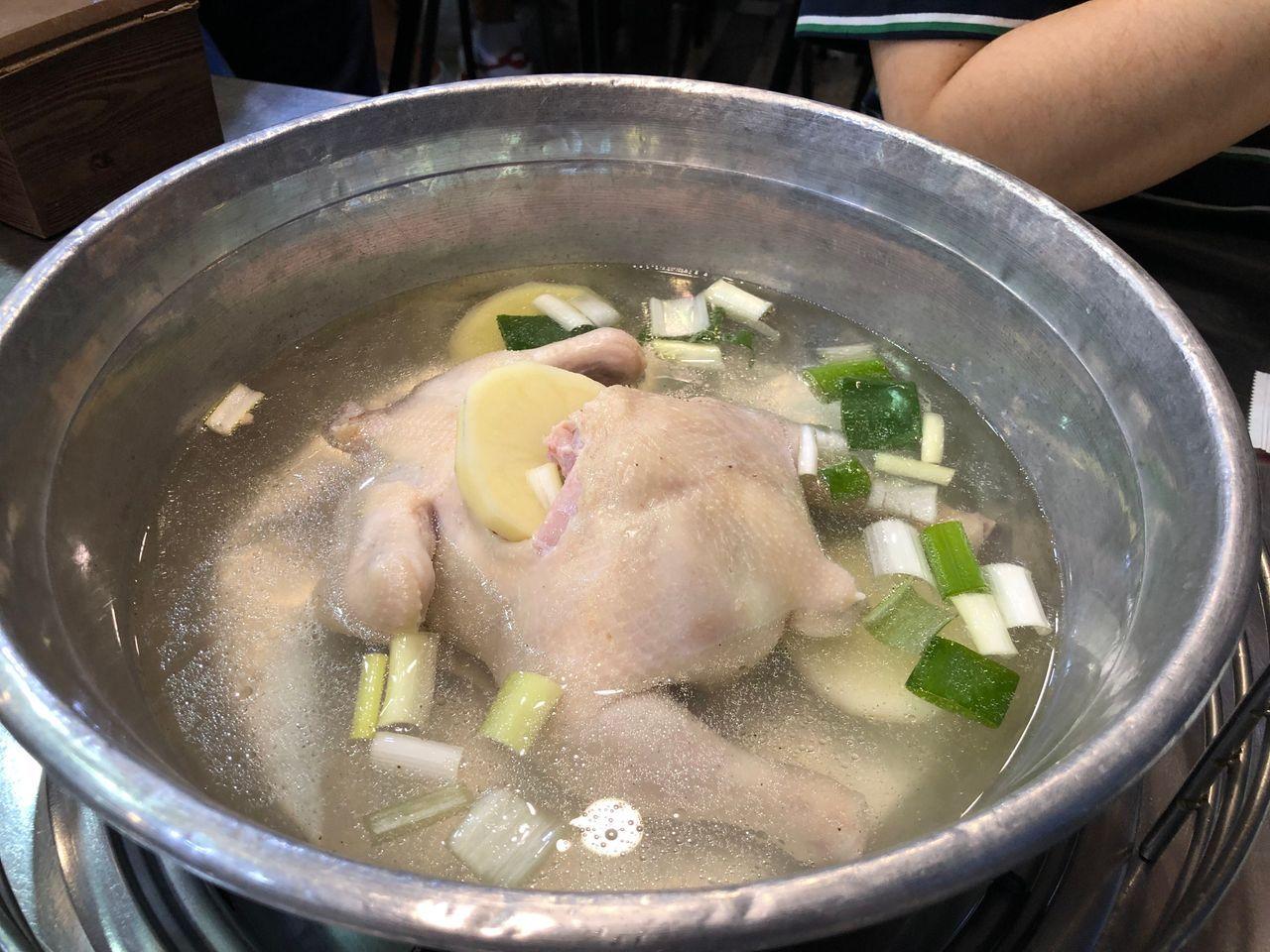 Located at the bank of Cheonggyecheon, this "Jin Ok-hwa Original Chicken Restaurant" is Dongdaemun's most famous food. Not only tourists but locals love the restaurant and it is almost always packed with customers.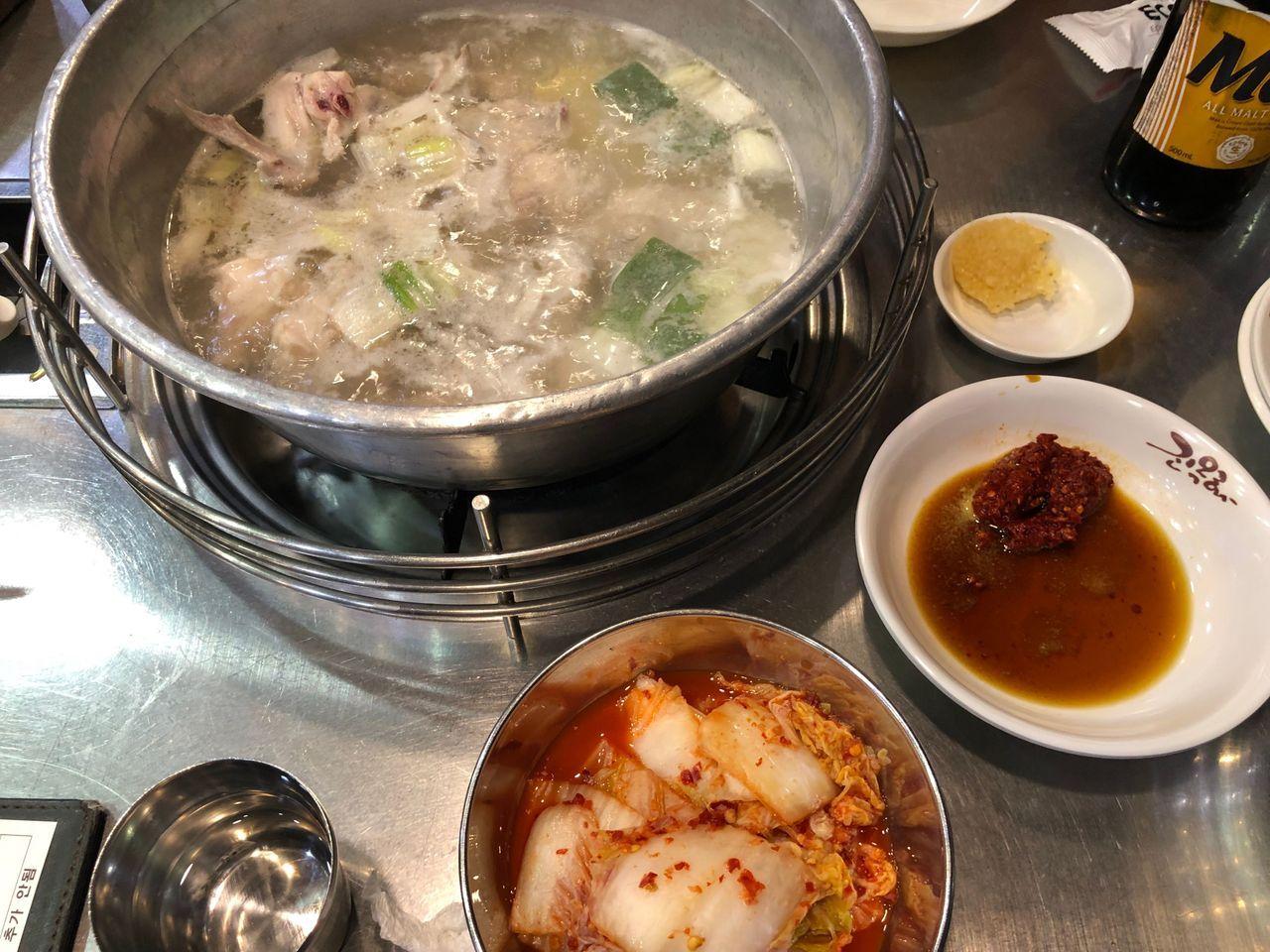 "Jin Ok-hwa Original Chicken Restaurant" is the main store at the chicken monopoly street. The chicken soup here has clear soup and chicken is soft and cooked just right. If you don't like spicy food, you should come to Dongdaemun and try it out.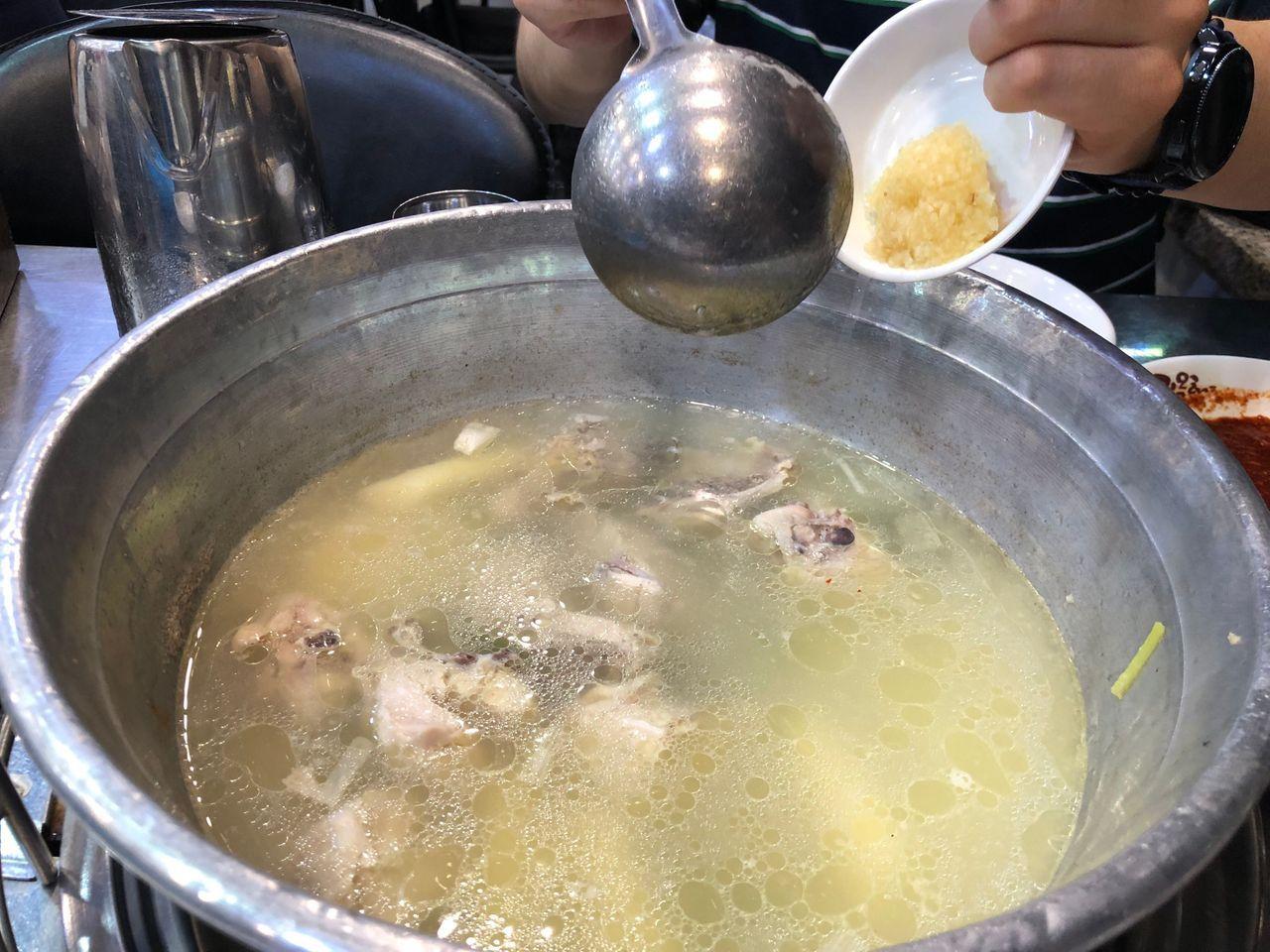 ---
---
5. Cetu(쎄투)
Address:서울 중구 충무로9길 12 4F
Hours:12:00~20:00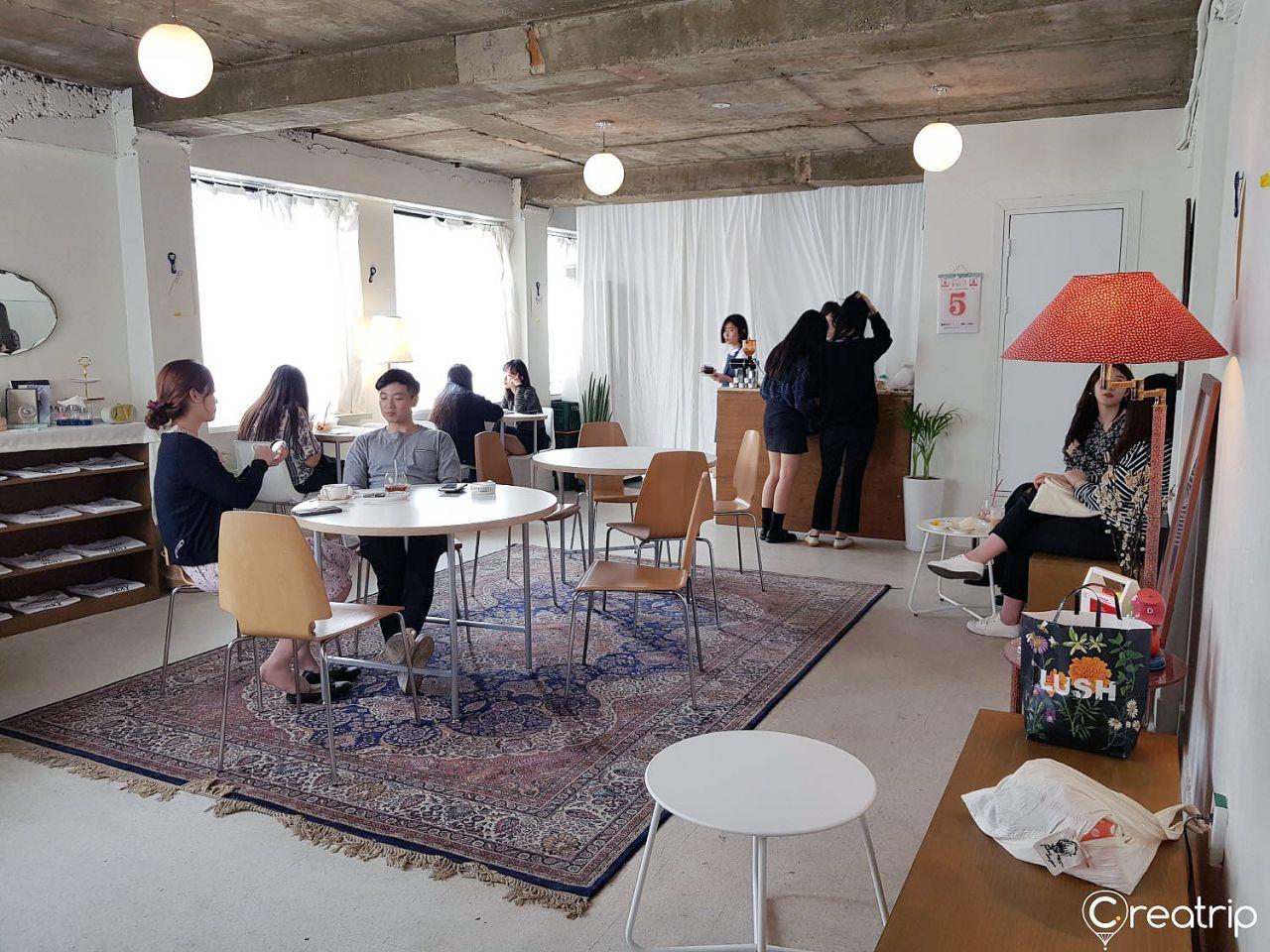 Cetu is located on Euljiro next to Cheonggyecheon , which is an SNS famous cafe for its gorgeous drinks and desserts. However it is located a bit inside the alley, and is hard to find. You will have to look carefully for it to find it. You might find it uncanny to find such a nice cafe in hidden place like that.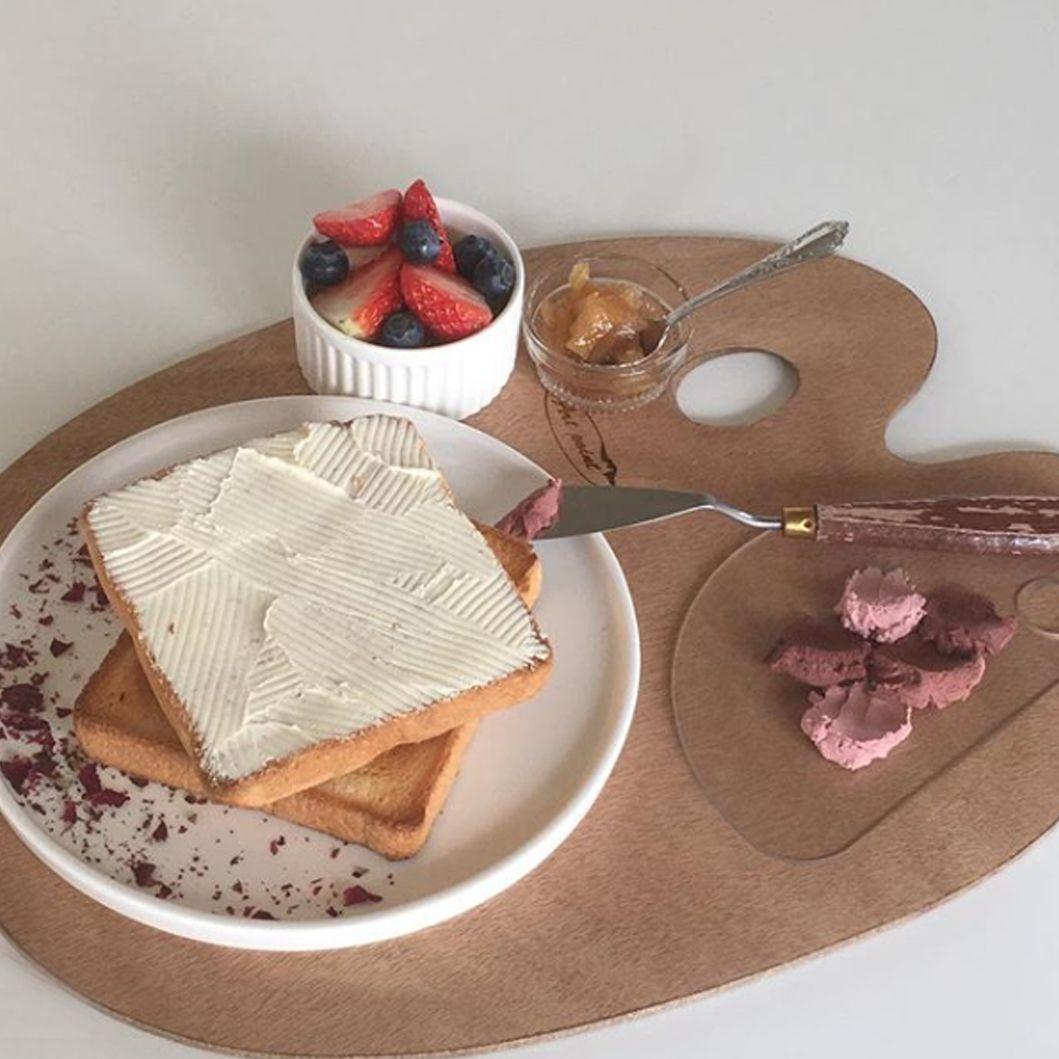 With a lot of vintage interiors and quiet atmosphere, it has won hearts of many Korean girls. The most famous menus are strawberry black tea, strawberry black tea milk, and a toast that you can have with your favorite jam. Menus vary according to the seasons.
---
---
6. Jan(잔)
Address : 서울 중구 수표로 52 3F
Hours : Mon~Sat 11:30~00:00;Sundays 12:00~20:00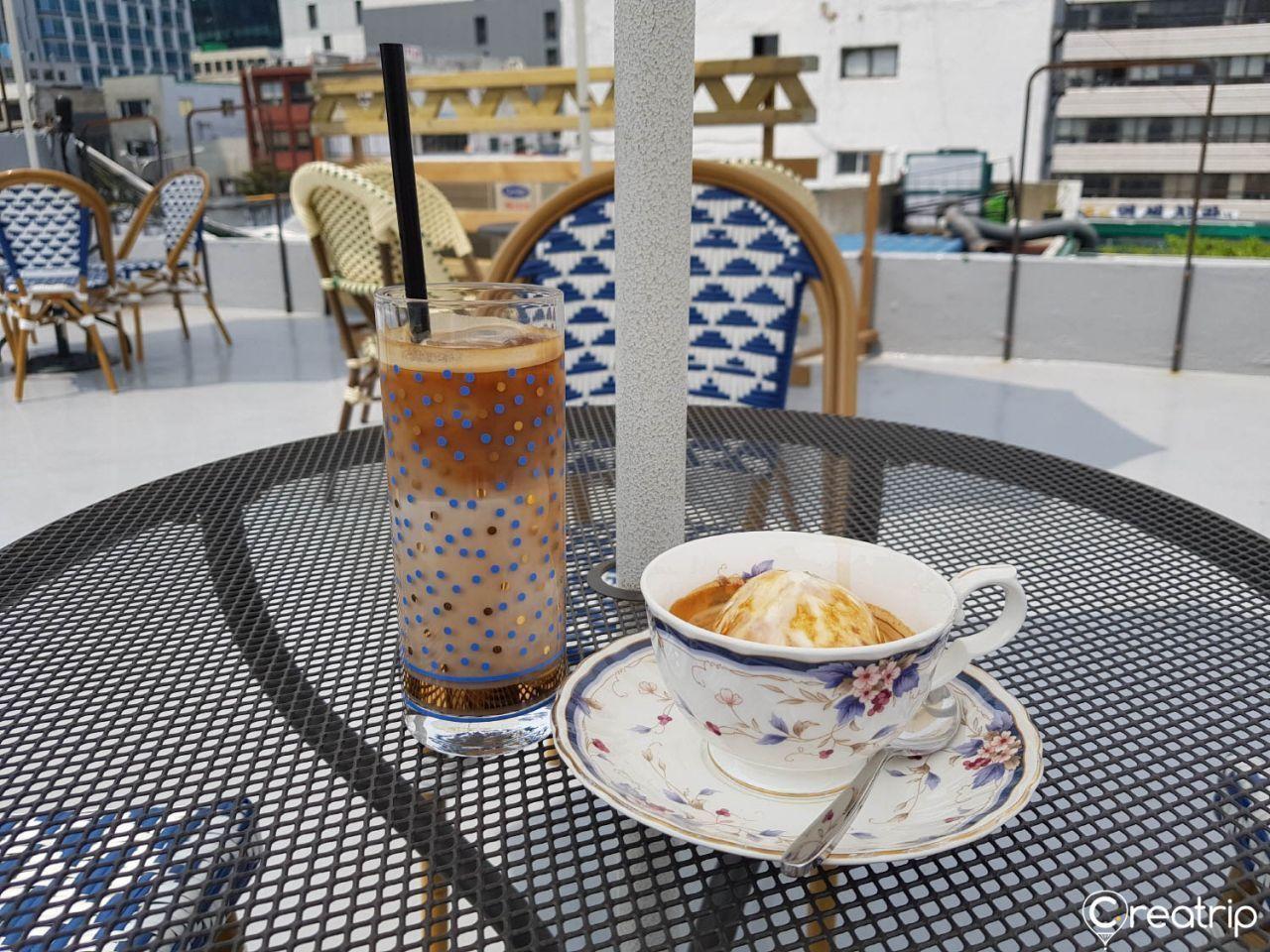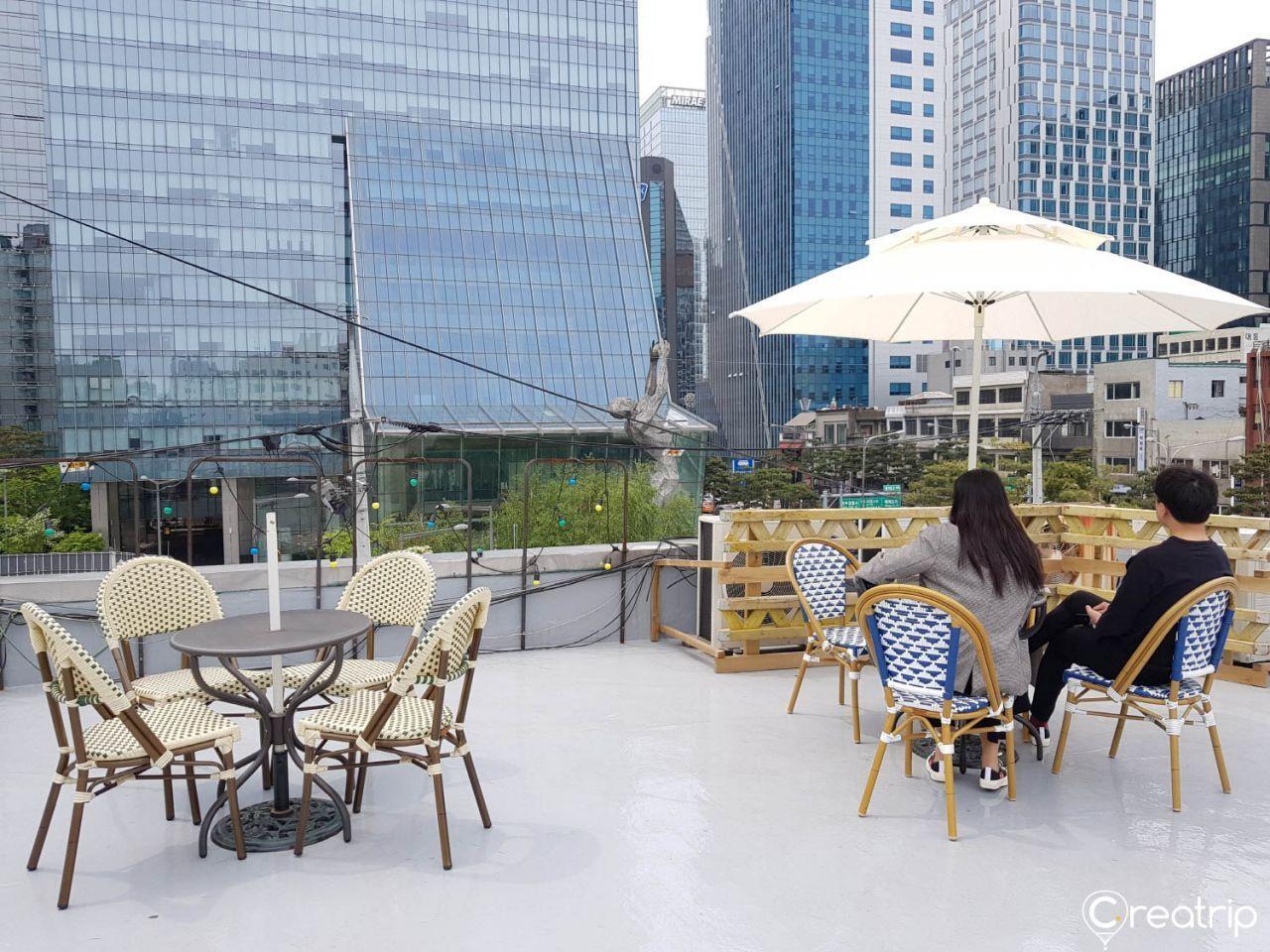 The cafe is very beautiful, and there is a cafe with an outdoor terrace seat. Pick you favorite cup from the display cabinet, select a drink and clerk will deliver you the drink in the cup you have selected.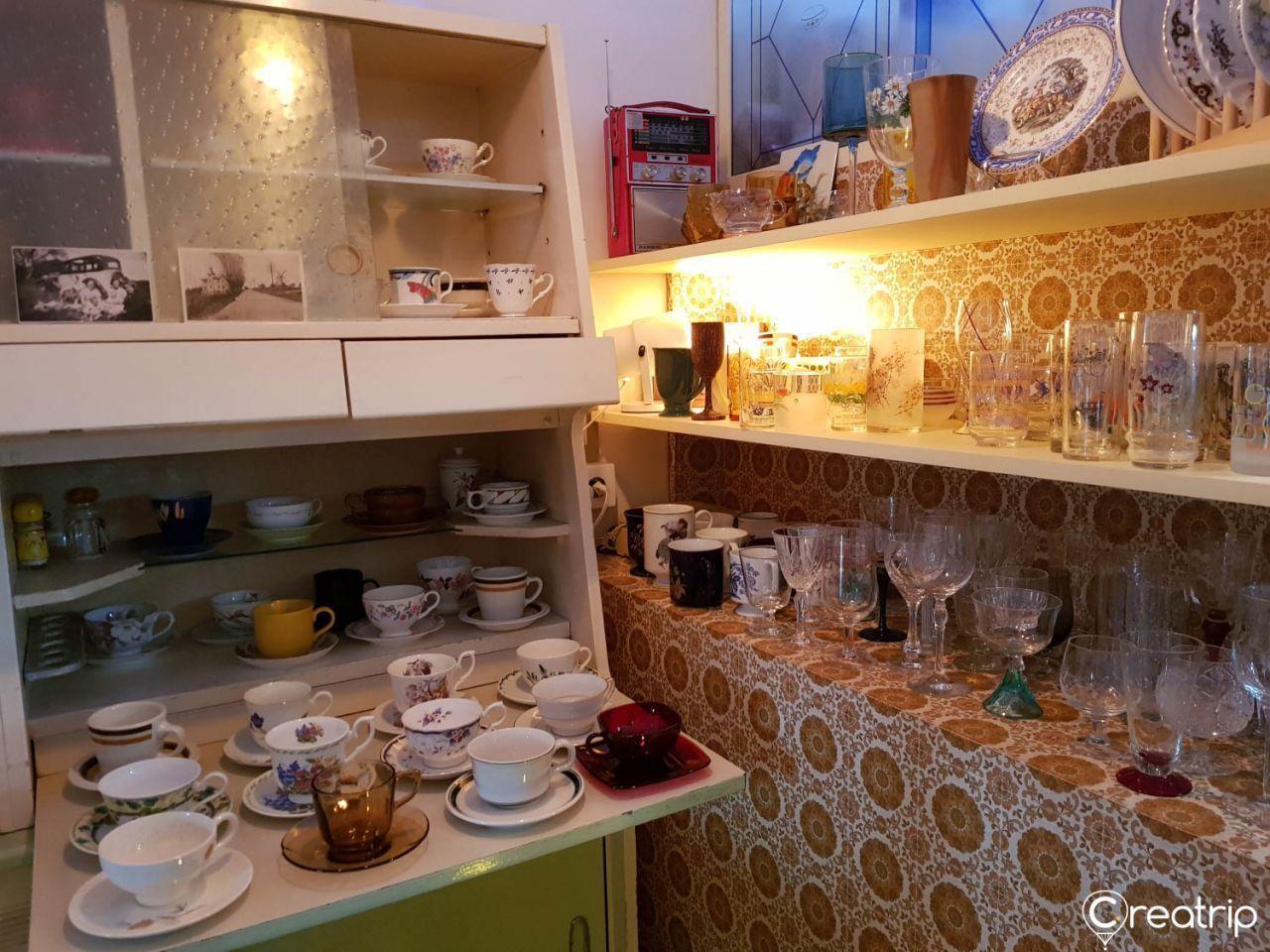 The terrace is located on the fourth floor and you can see the surrounding scenery. In spring or summer season, go to the terrace on the cafe and have a cup of coffee along with the beautiful view.
---
---
7. Hotel Daffodil (호텔 수선화)
Address:서울 중구 충무로7길 17 4F
Hours:12:00~00:00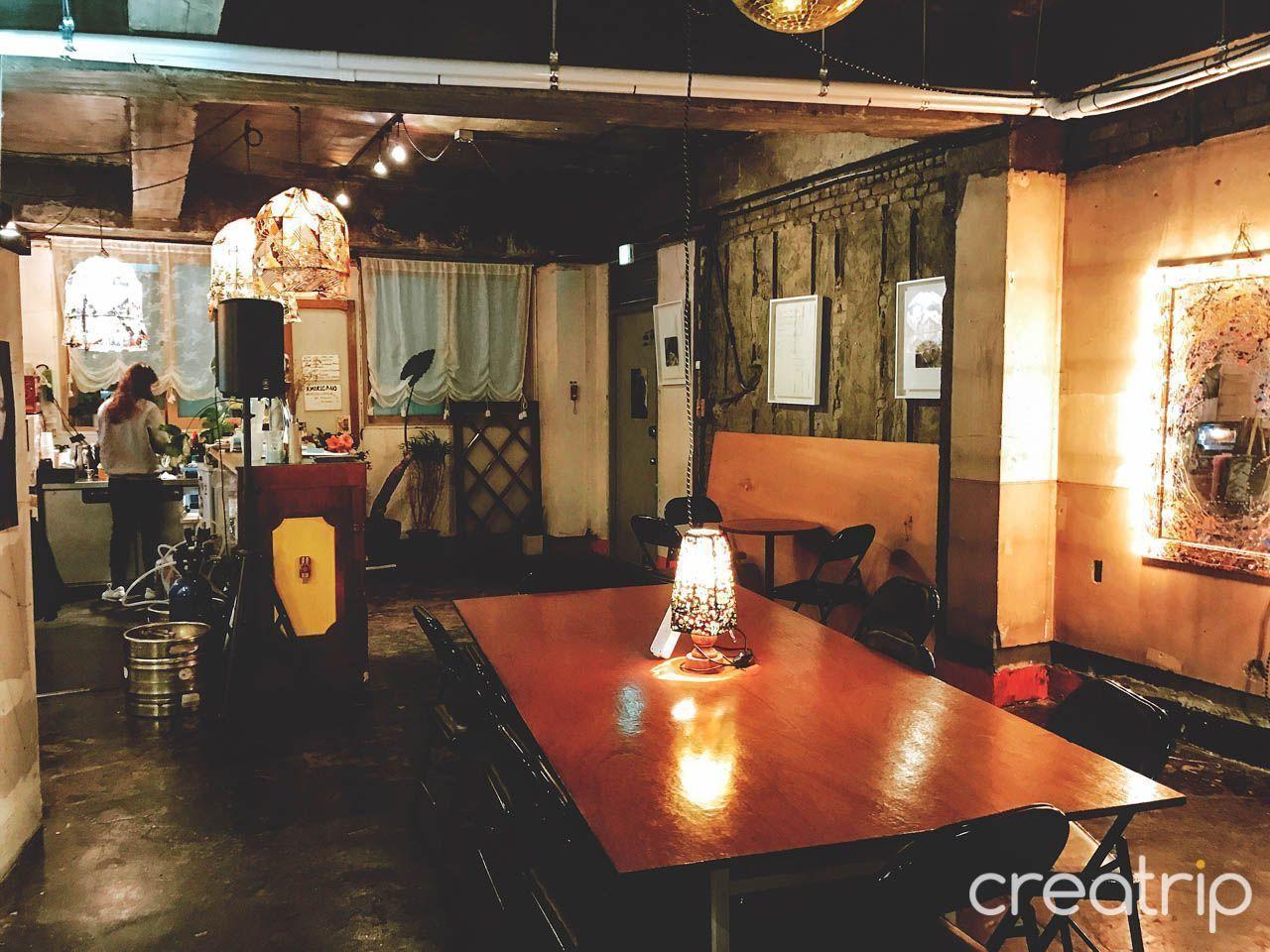 Hotel Daffodil is more like a workshop than a cafe. This is a Western-style coffee transformed into a cafe from an workshop of artists. It is also a very popular cafe from SNS. Many magazine photo shoots also took place here.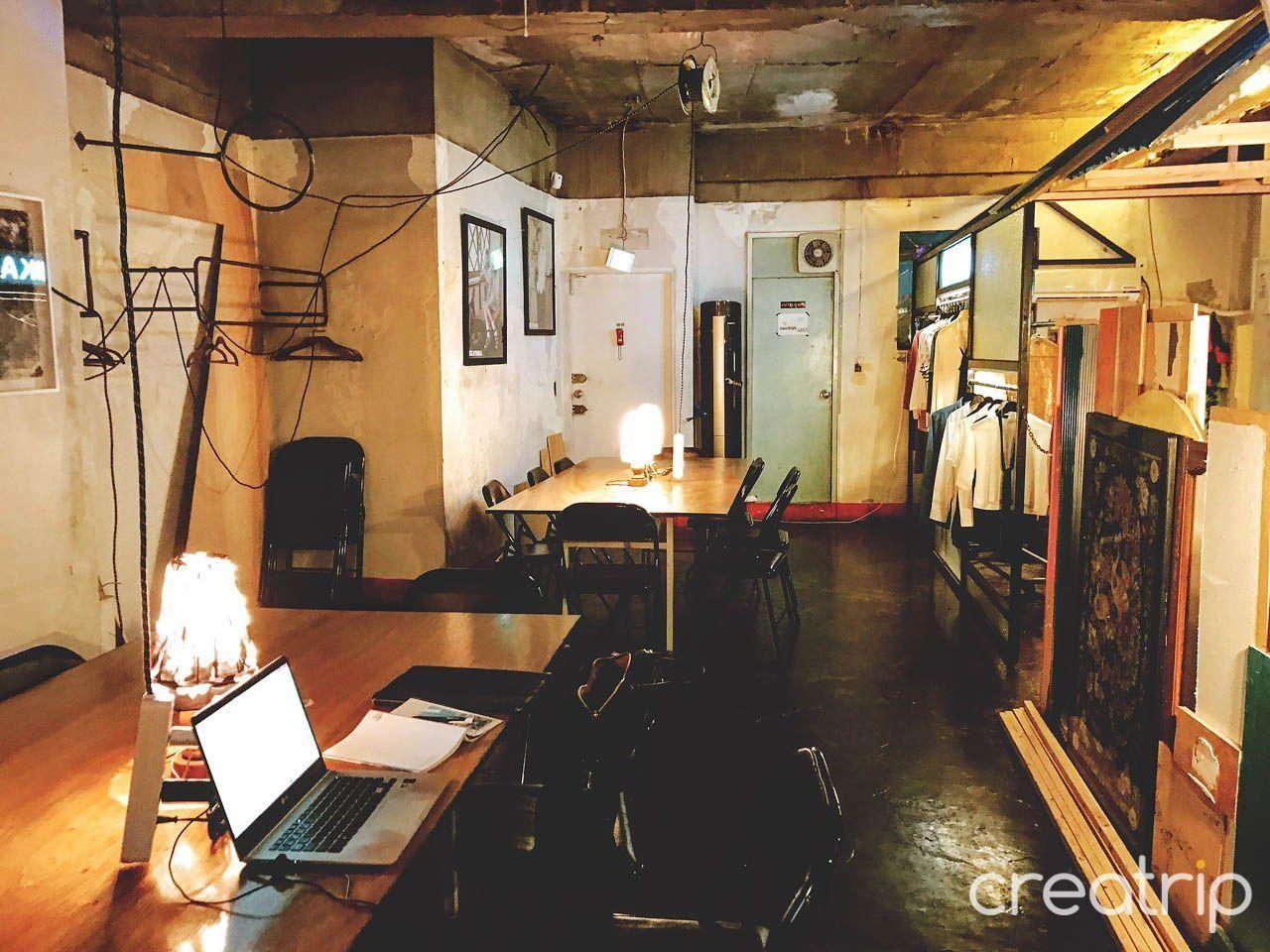 You need to cross the narrow and old alleys of the Euljiro to find the place, but many people are attracted by the mysterious charm of the Hotel Daffodils. You will enjoy the place filled with artistic concept and have a good time. You will find your self in a place straight out of an old-fashioned movie.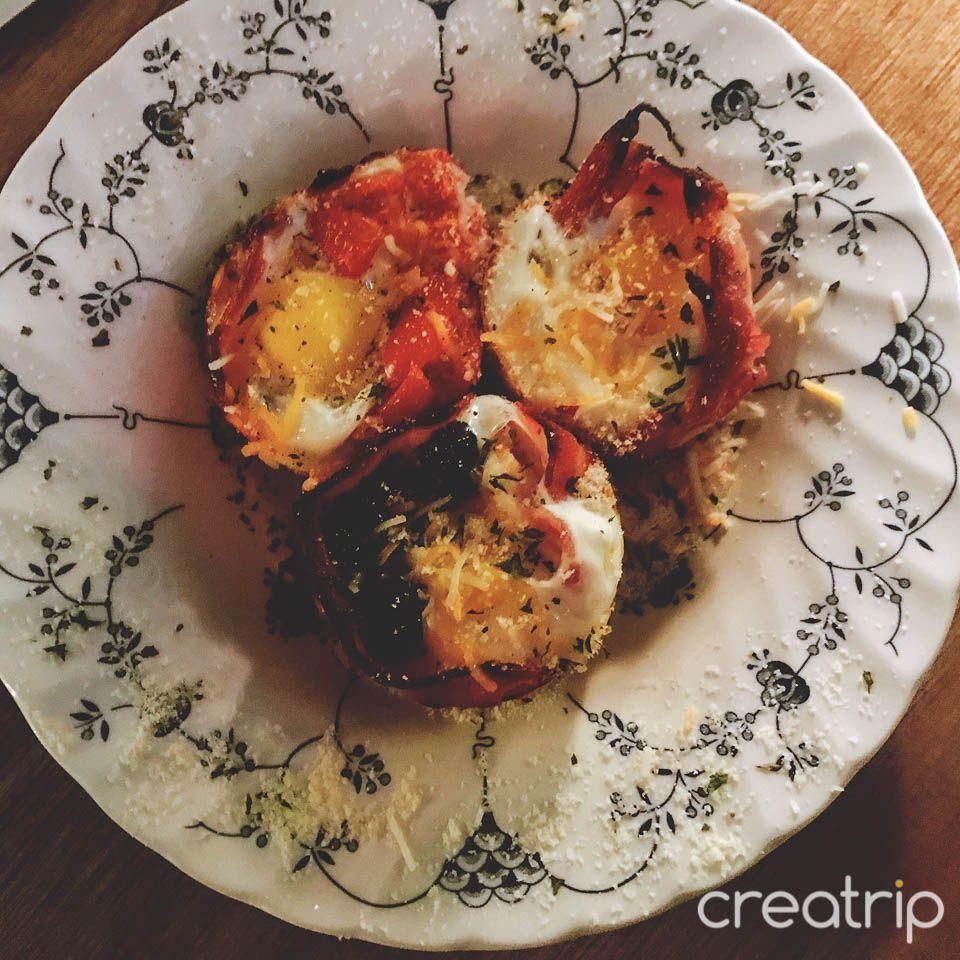 ---
---
8. Cheonggyecheon Middle Section
Near the middle section of Cheonggyecheon is the business district and Euljiro 3-ga where many scenic spots are gathered. On the way to Dongdaemun there are still many people crowding the street.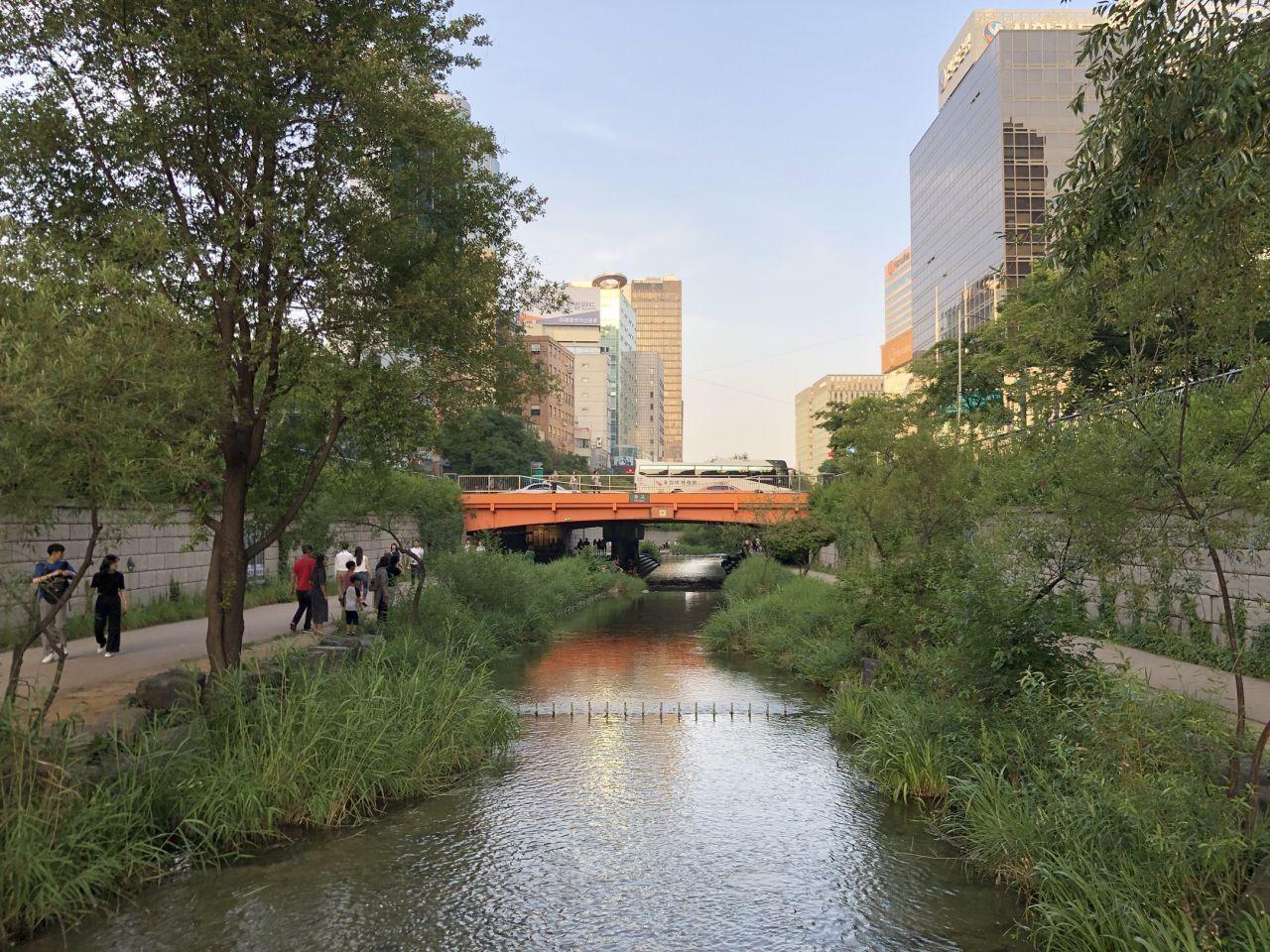 Sewoon Plaza (세운상가) is actually very close to Cheonggyecheon, but because of the surrounding area, which is a business district, it is less youthful than the other part of Cheonggyecheon.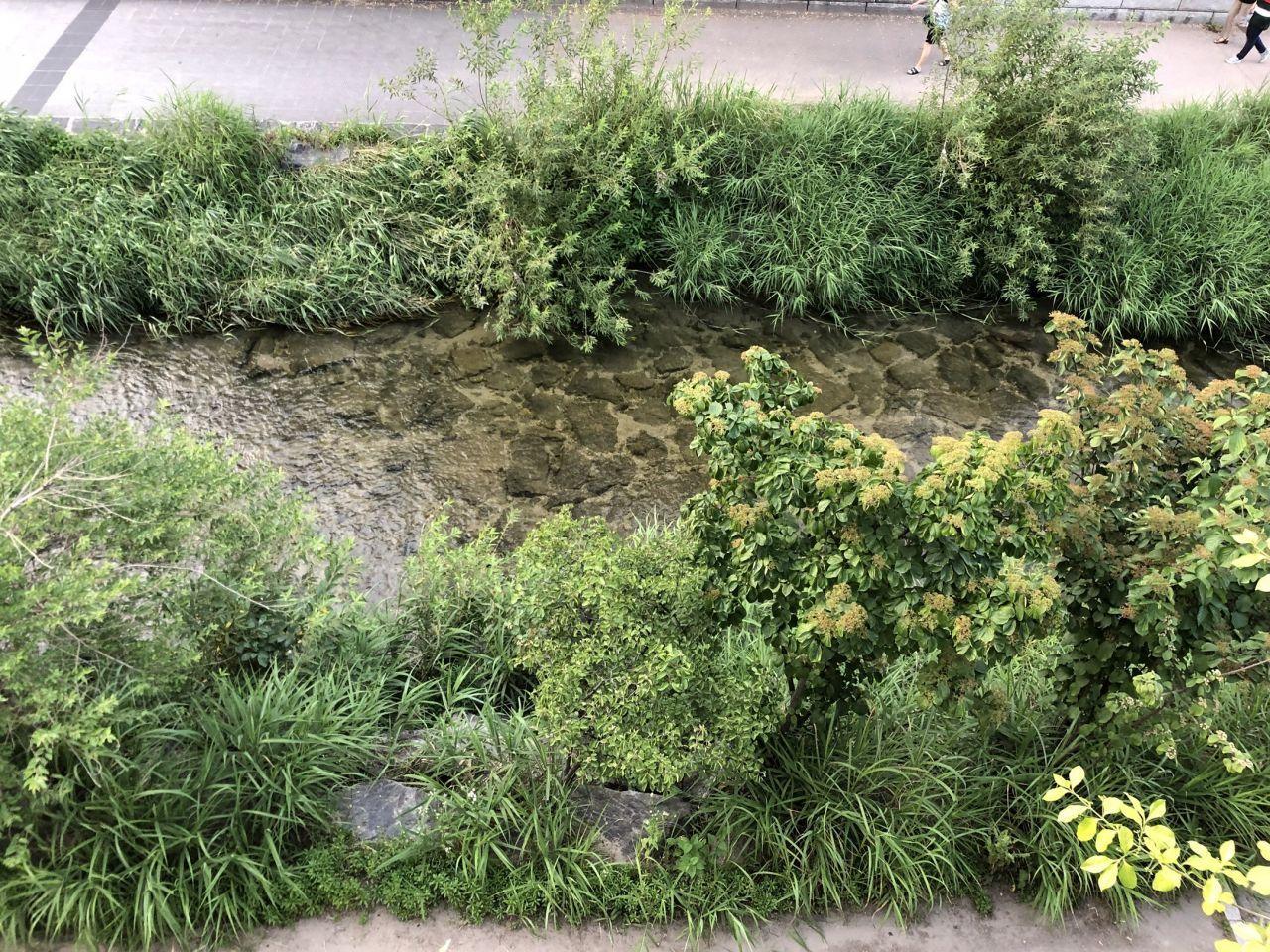 Locals who are in their 40s remember Cheonggyecheon when it was undeveloped. It didn't have a glimpse of what it is like today. It has gone through a lot of difficult to achieve the beauty it has today.
At the end of Korean War, a large number of refugees gathered here on both sides of Cheonggyecheon. The industry didn't develop as much as of now, and the river has become the most convenient garbage dumpster. At that time Cheonggyecheon was stinking and caused many problems for the residents. In 1958 South Korean government covered up the river to solve traffic problem. It might have reduced traffic jam, but it caused more environmental harm since more and more trash were being thrown into the now invisible river.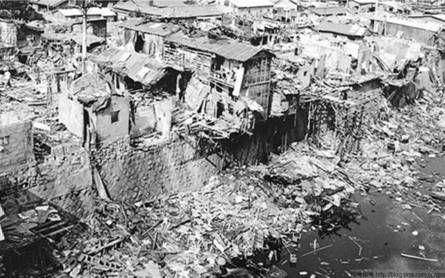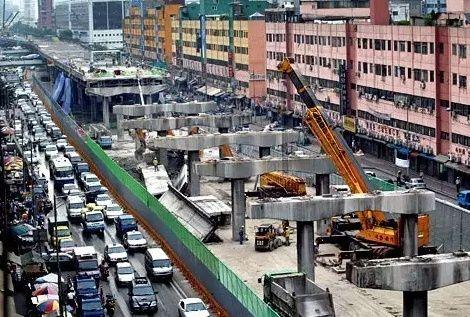 Since 1967 Seoul's economy has flourished and its population has dramatically increased. The Cheonggyecheon road was not enough to solve the traffic problems of Seoul. Government allocated funds to build elevated roads and moved the homes and stores to the end of the road. The landscape of modern street of Cheonggyecheon that we see today was roughly completed.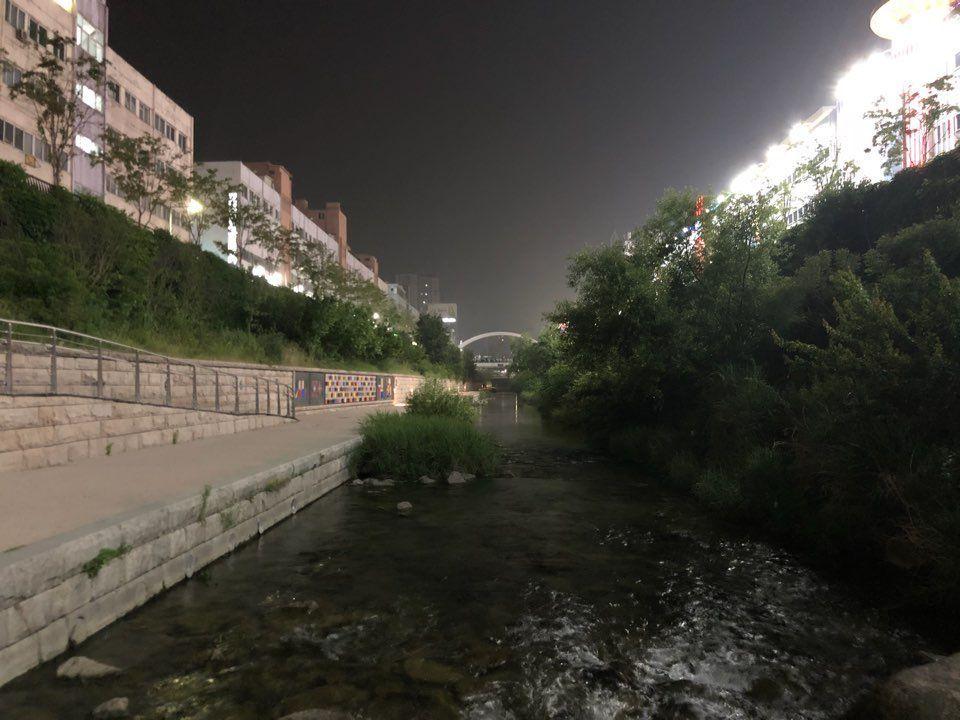 As everyone knows, in the past South Korea was filled with young people fighting for democracy against the military dictatorship. This river hides Korea's sad past within its beautiful landscape. Does anyone remember the young people who bled for the country?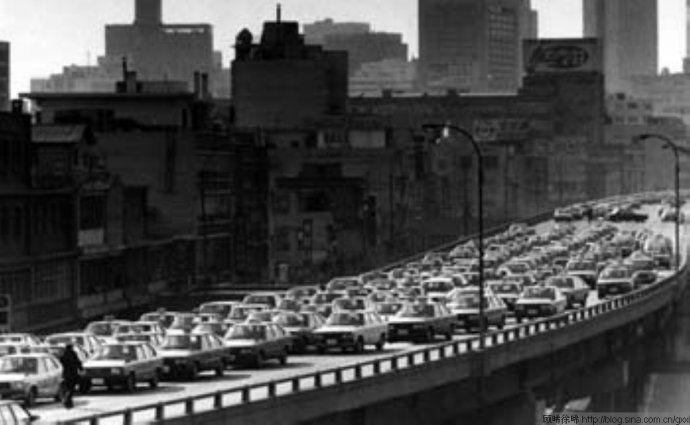 ---
Cheonggyecheon (Dongdaemun, Dongmyo, Sinseol-dong)
1. Dongdaemun District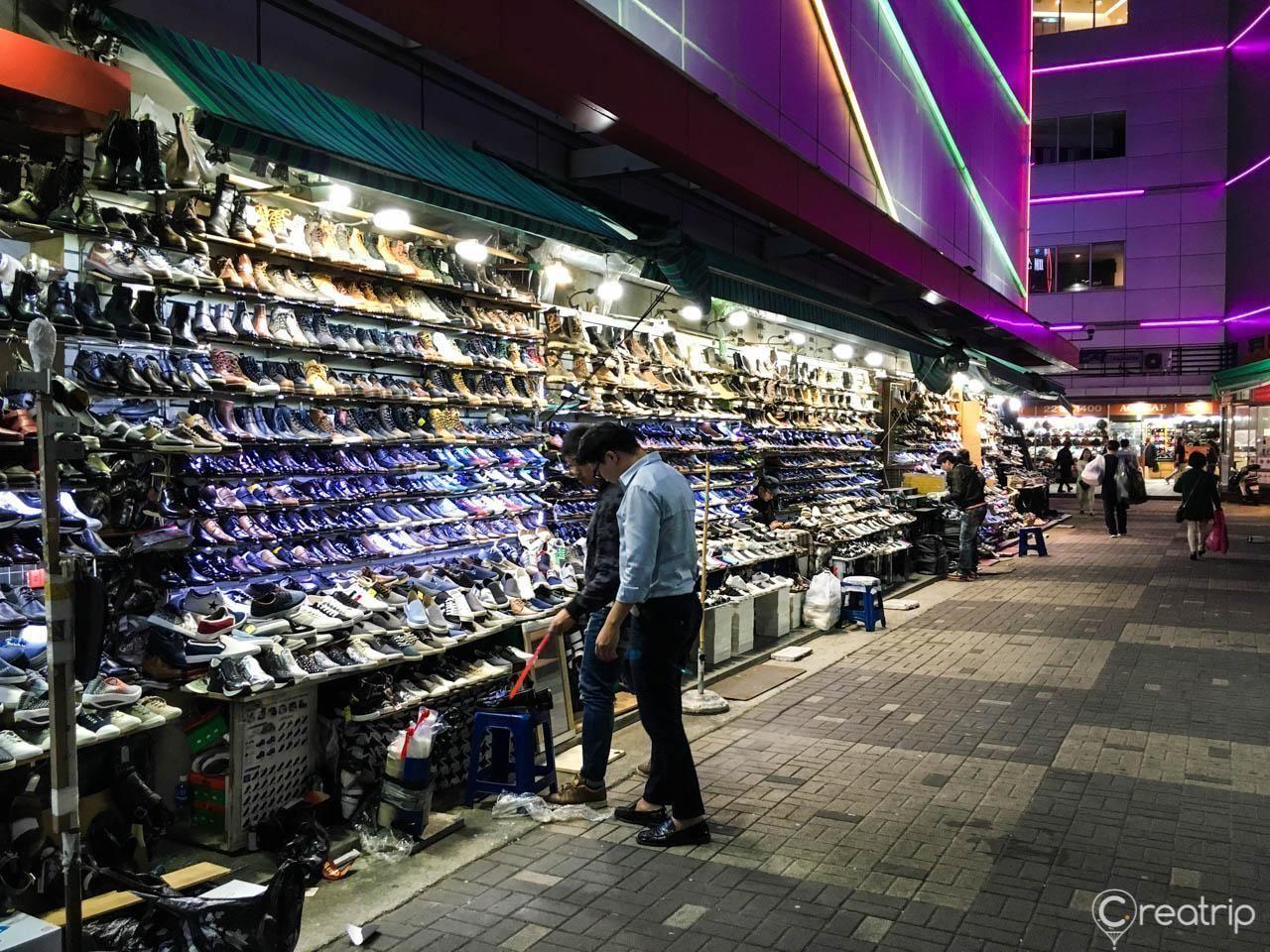 Along the Cheonggyecheon, in Dongdaemun, there are many large-scale clothing wholesale markets, but they prefer not to sell to individual customers since they are whole sale market. Therefore, for personal customers like us we need to visit shopping malls near DDP.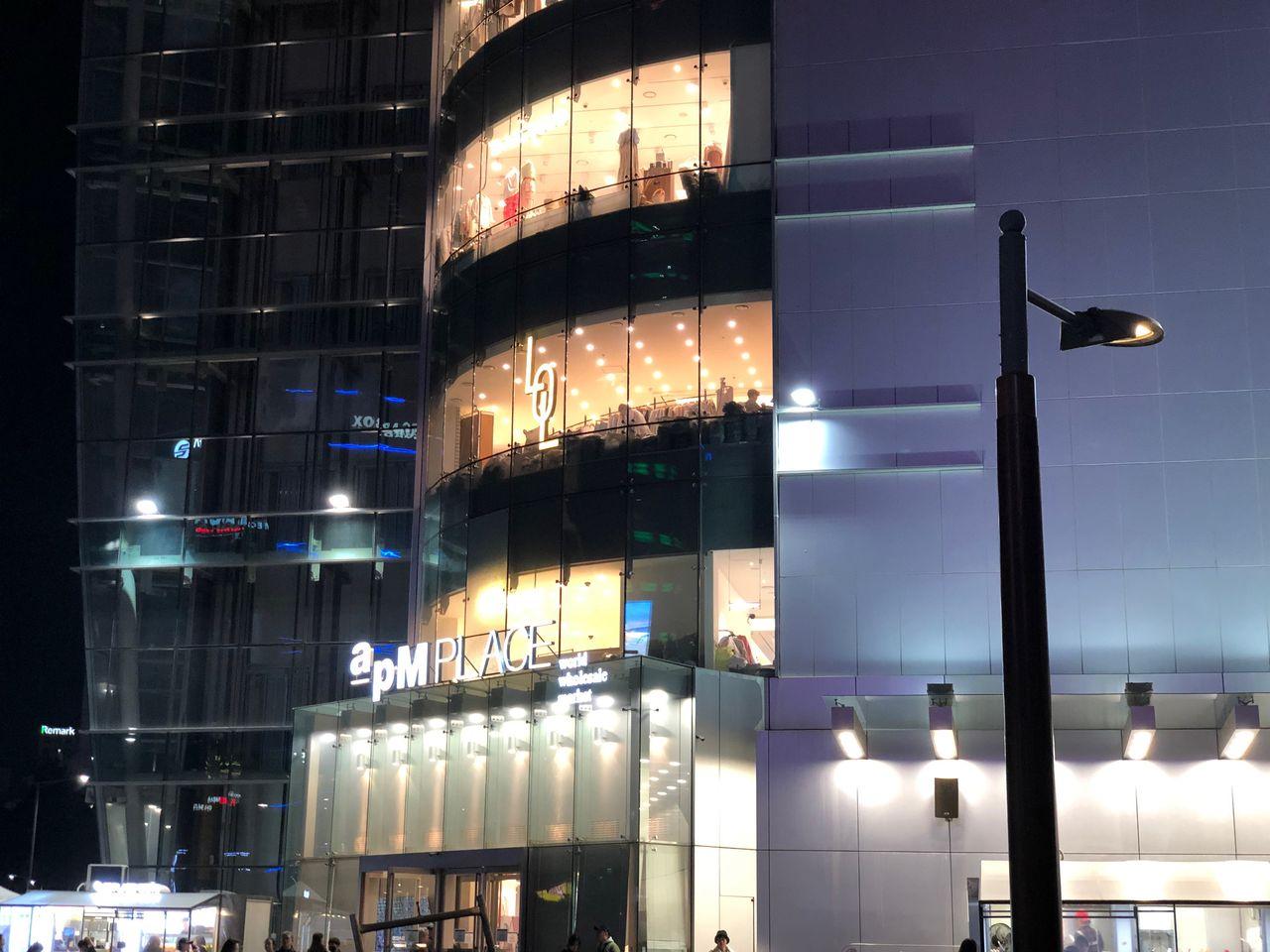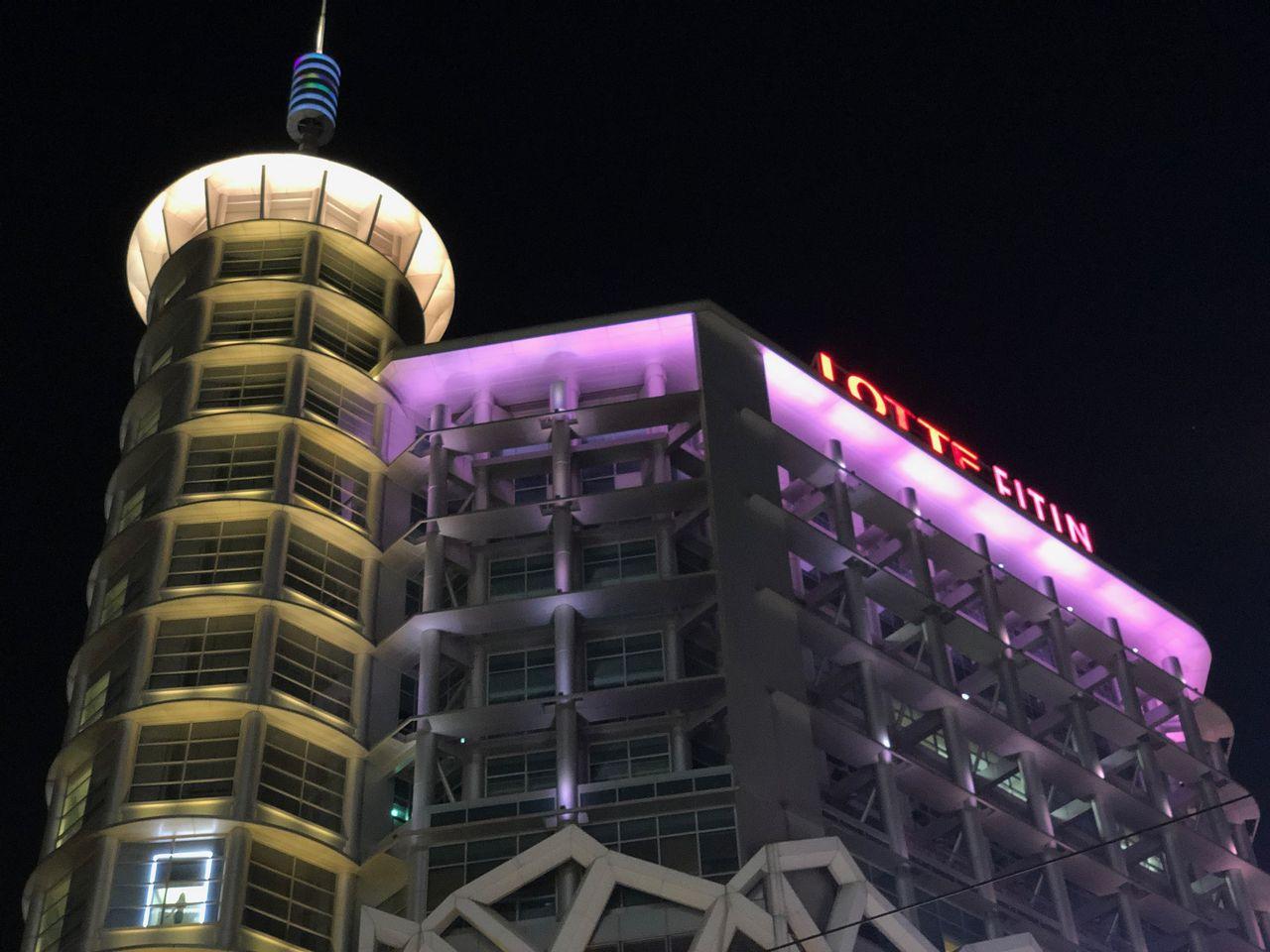 Starting at 09:00 PM, until midnight, Dongdaemun business district is filled with people. If you are staying near Dongdaemun, you should come out and enjoy the Dongdaemun at its finest. There are also a lot of hidden local cuisines in the lane. Let's go find it out.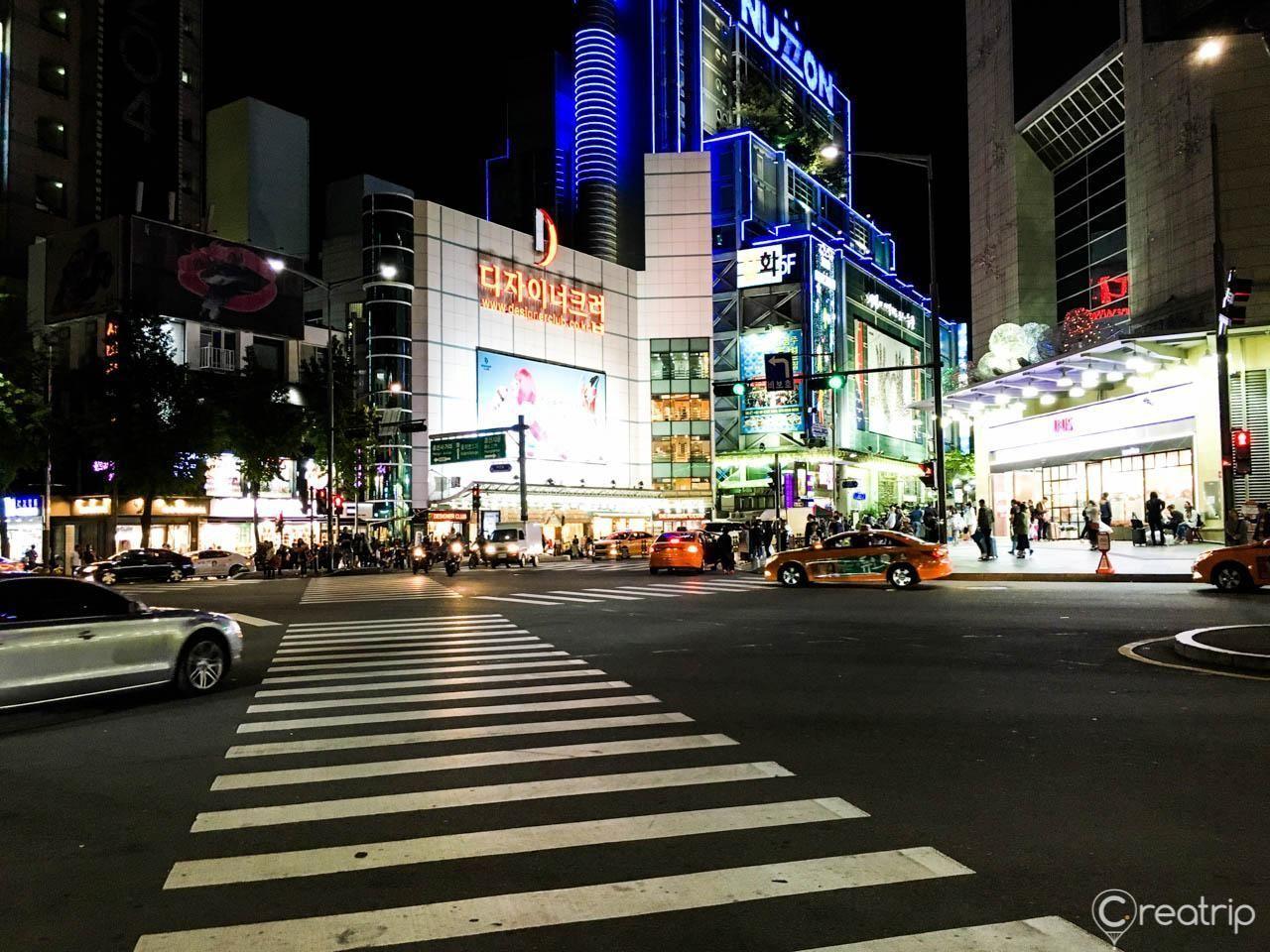 ---
2. Dongdaemun Stationery Street (동대문문구완구거리)
Address:서울 종로구 종로52길 36
Hours : 08:00~19:00;Closed on Sundays;Individual stores might vary
At Exit 6 of Dongmyo Station, there is a "Dongdaemun Stationery & Toy Streets" selling many stationery and cheap toys. You can come and stroll around in the afternoon of the holiday. You might find unexpected treasure here!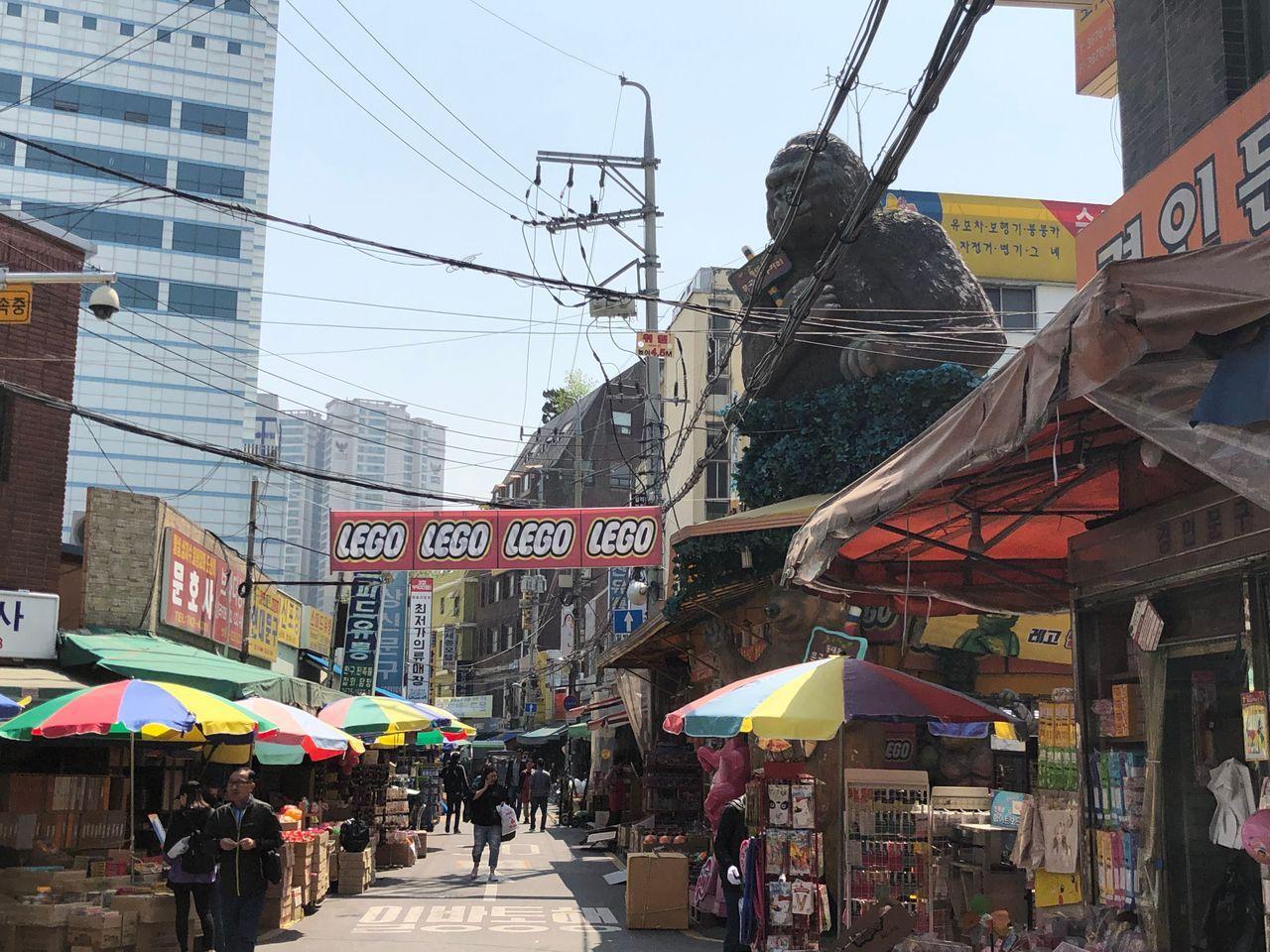 When it gets dark it is the time when stores goes on sale, so you need to pay attention around closing time, and bring plenty of cash since they only receive cash.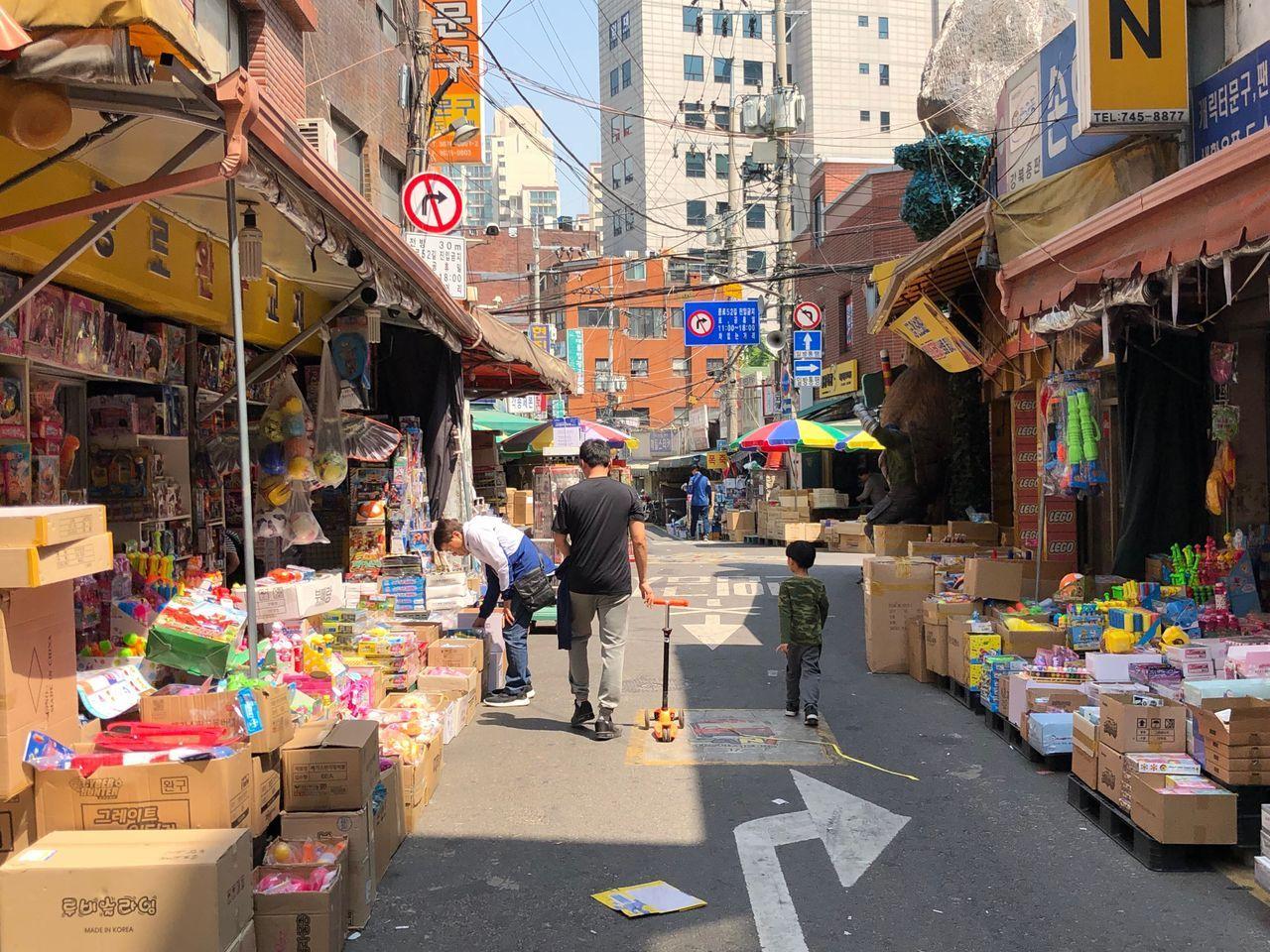 ---
---
3. Dongmyo Market (동묘시장)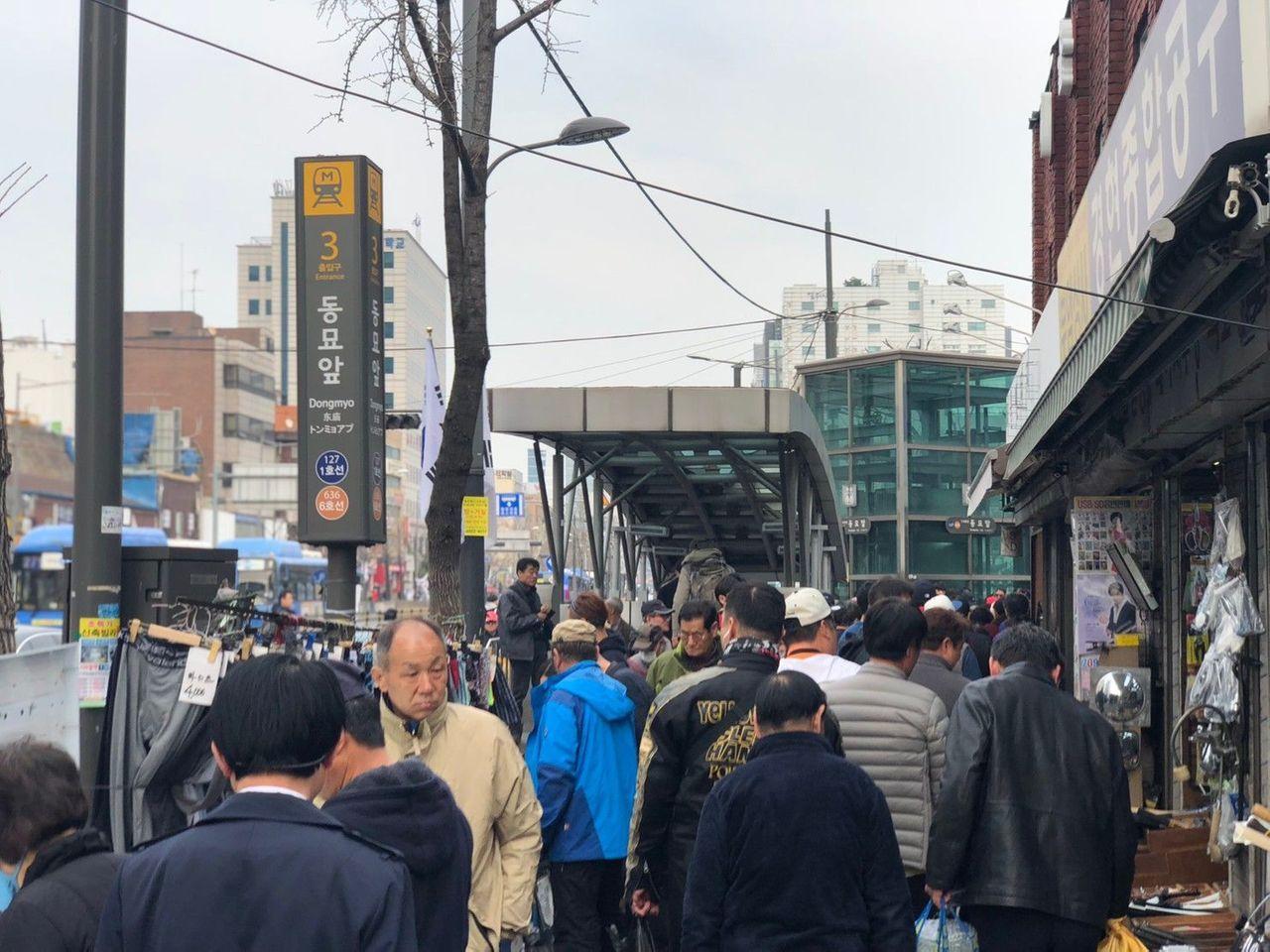 The Dongmyo Market and Gwangjang Market are completely different in nature. Dongmy Market mainly sells second-hand goods or cheap wholesale products. It is also a flea market that I love to often visit.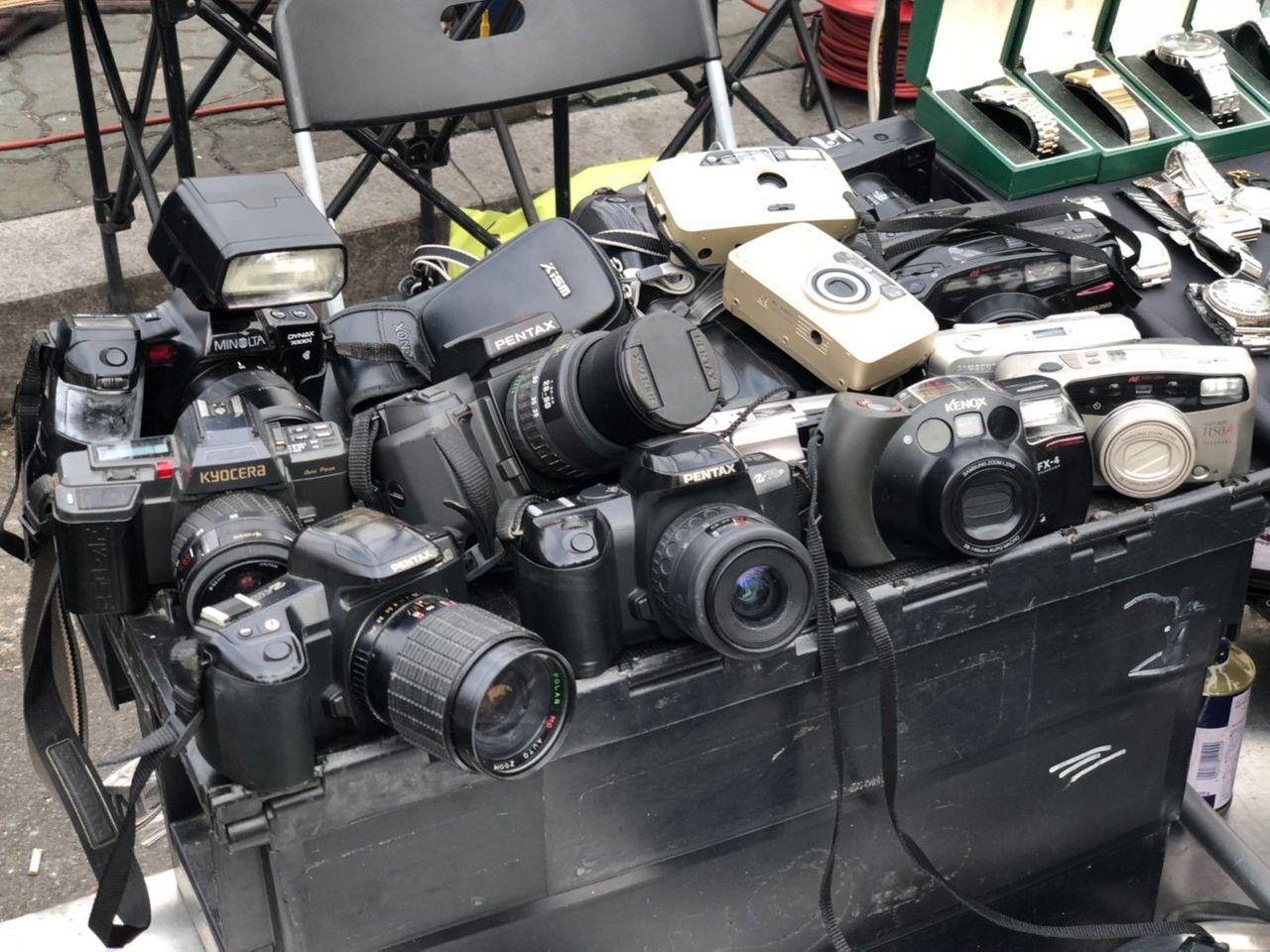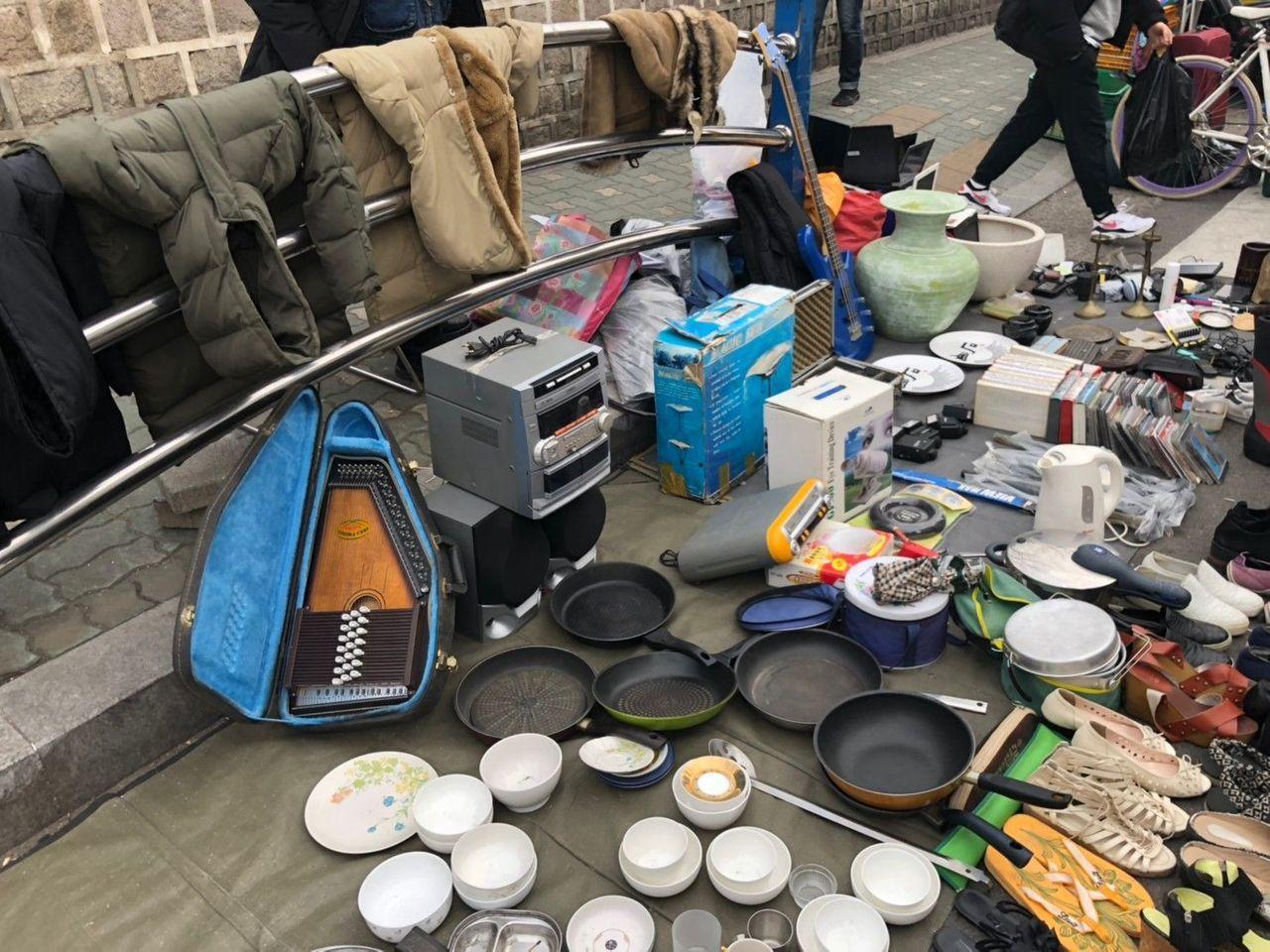 In fact, a few years ago, this was place where only old people visit. But now, it has become a place people visit looking for retro styles, and dig up treasures. Dongmyo market has more and more young people coming to find gold.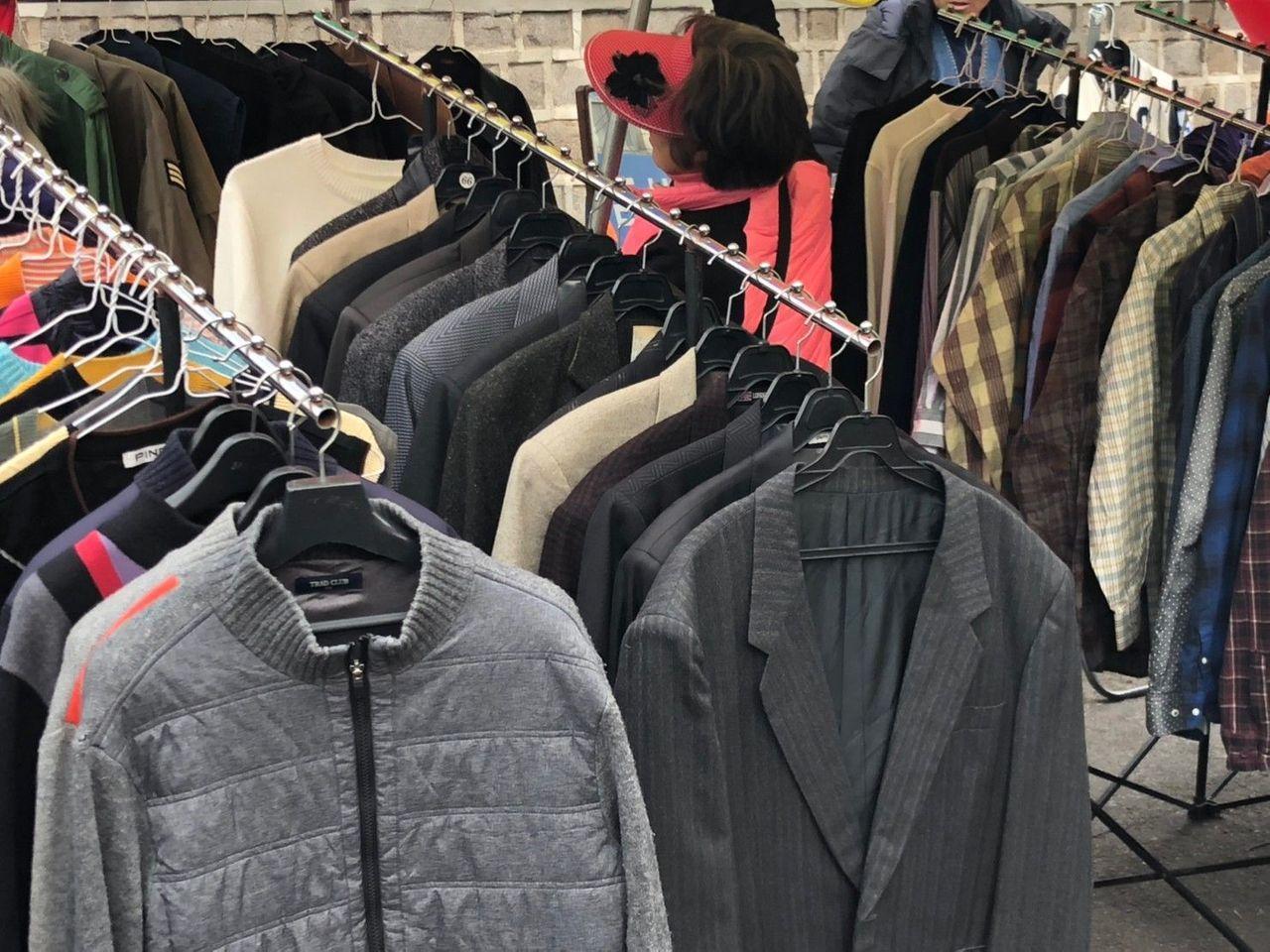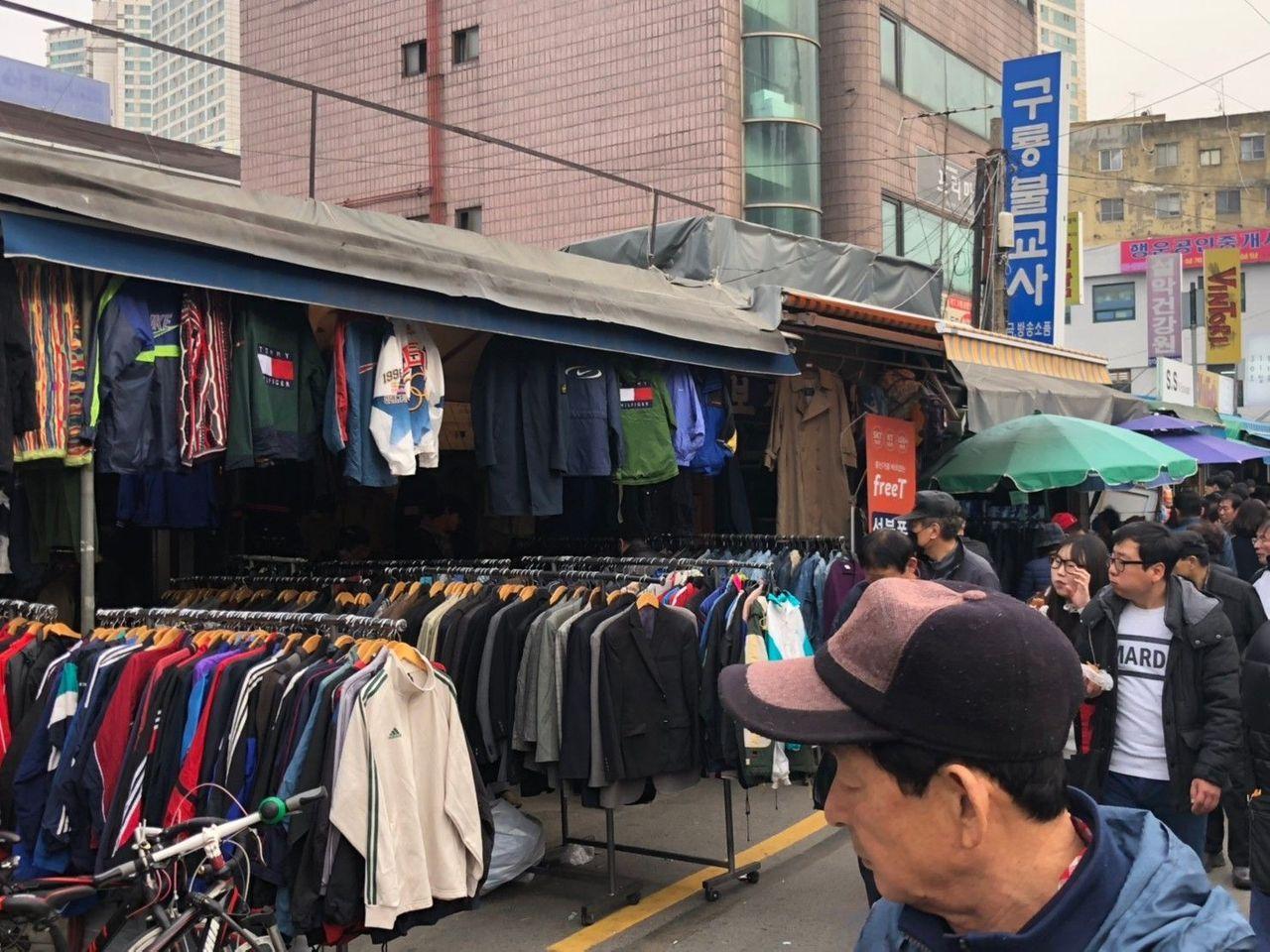 ---
---
4. Dongdaemun Shoes Market (동대문신발시장)
Address:서울 종로구 청계천로 307
Hours:02:00~15:00(Each store has different business hours. It is recommended that you visit in the morning!)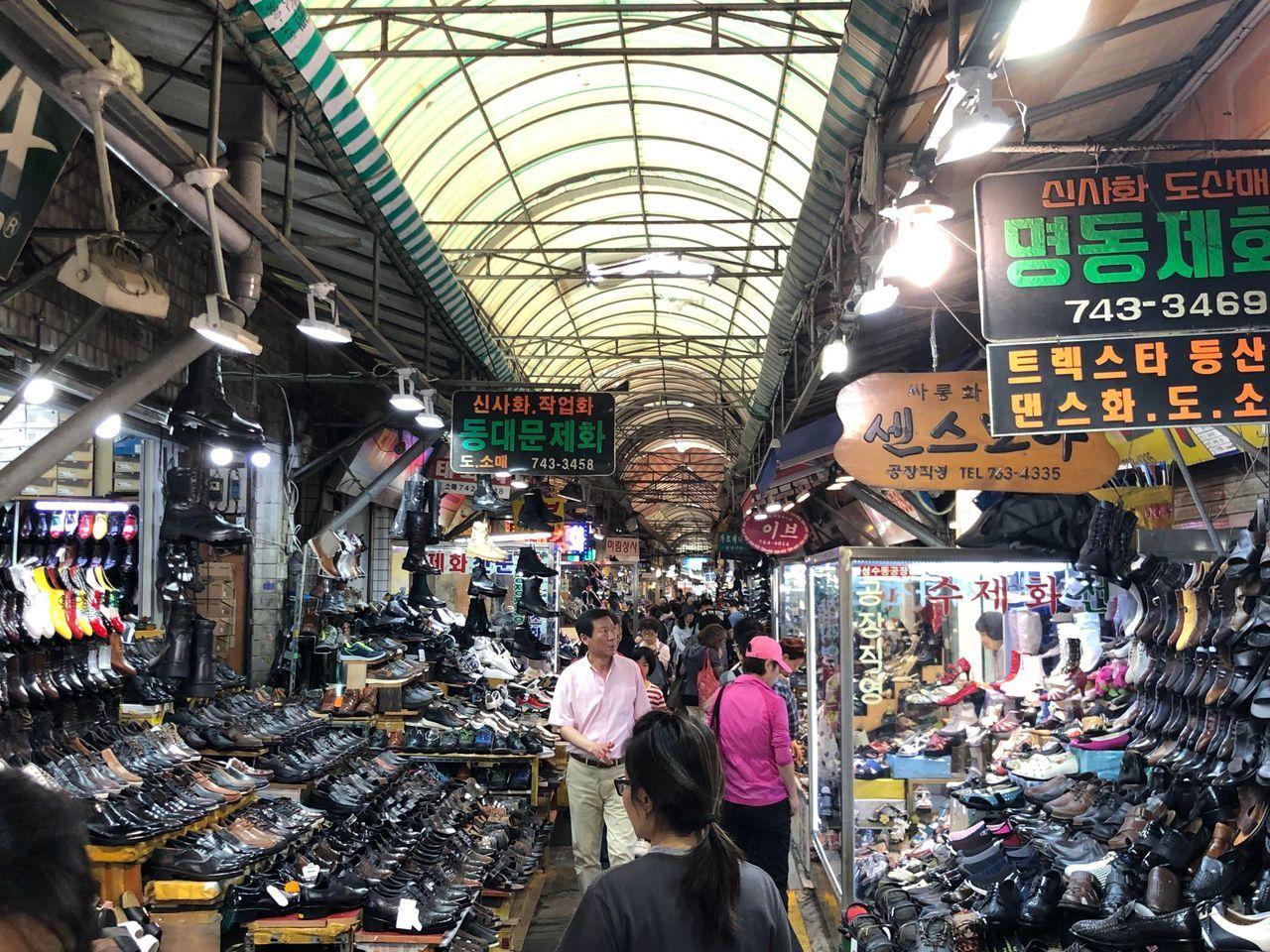 The shoes market which you must visit if you want to buy cheap shoes. Don't worry, because you don't have to buy in large quantity here. You can buy beautiful Korean shoes with ultra-cheap sales.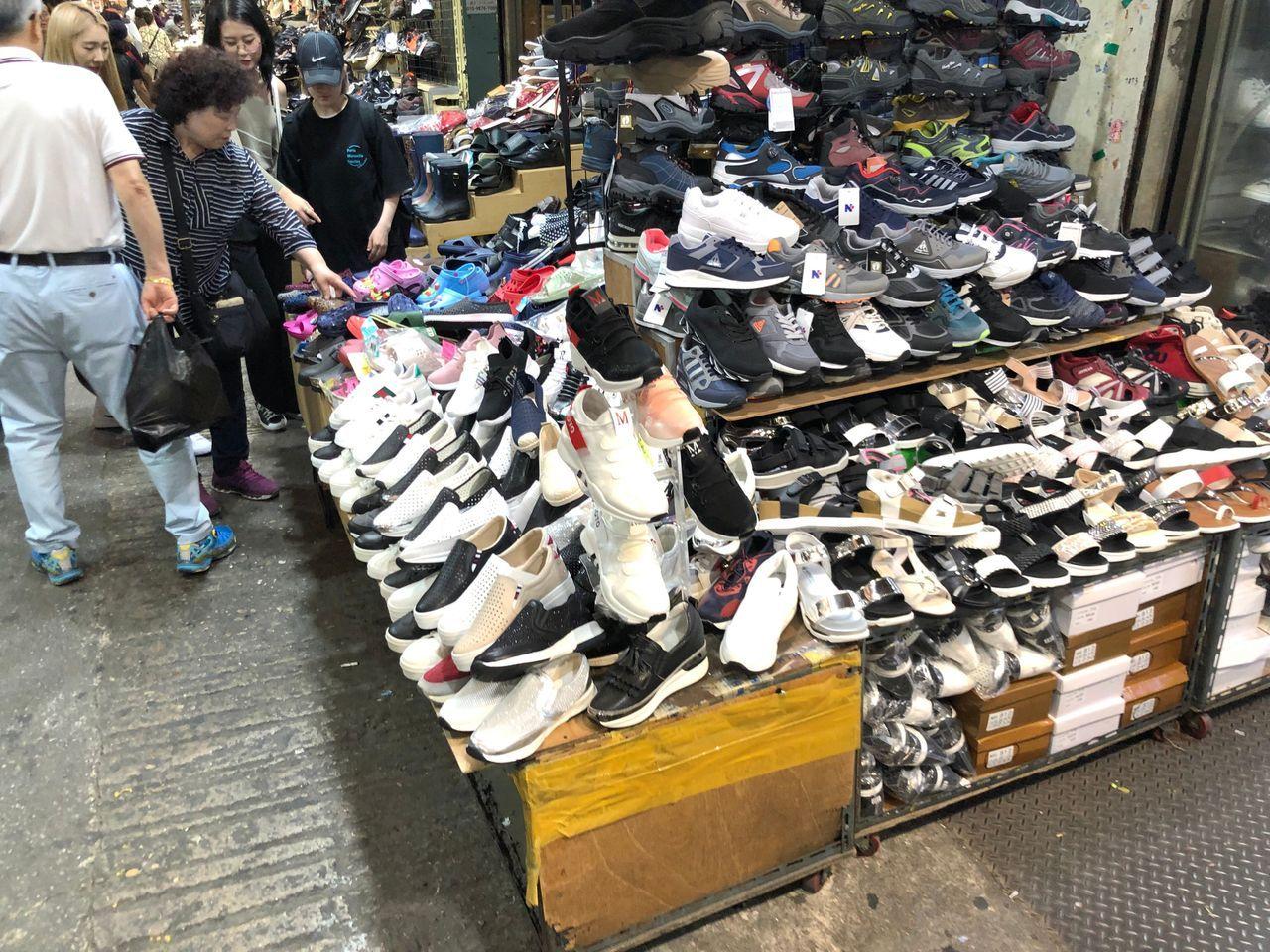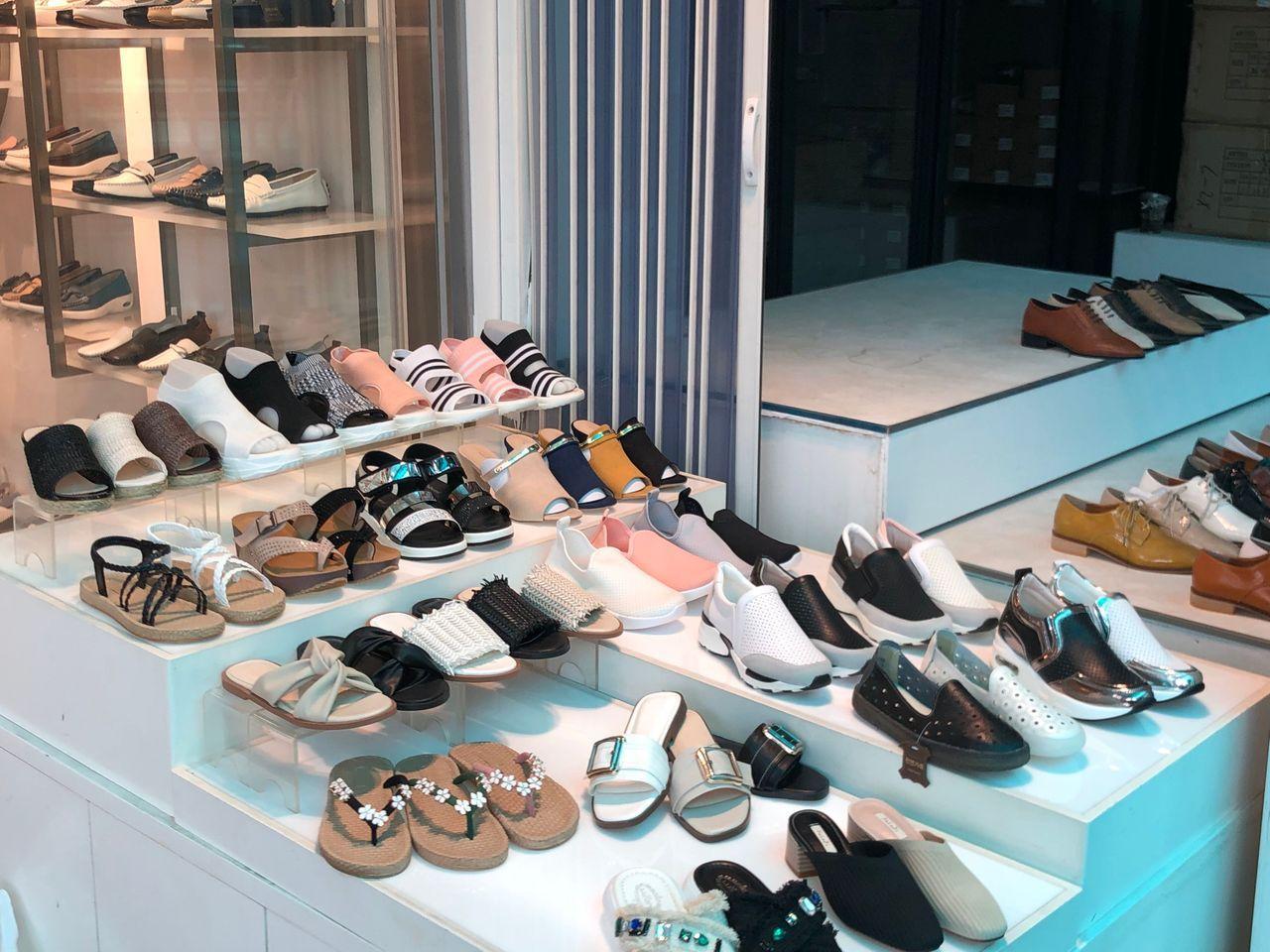 There are all kinds of styles for children, old people, women, and men's shoes. You can compare with any other stores and this is the place where you can get best offers. You get two for a price which you can get only one in other places.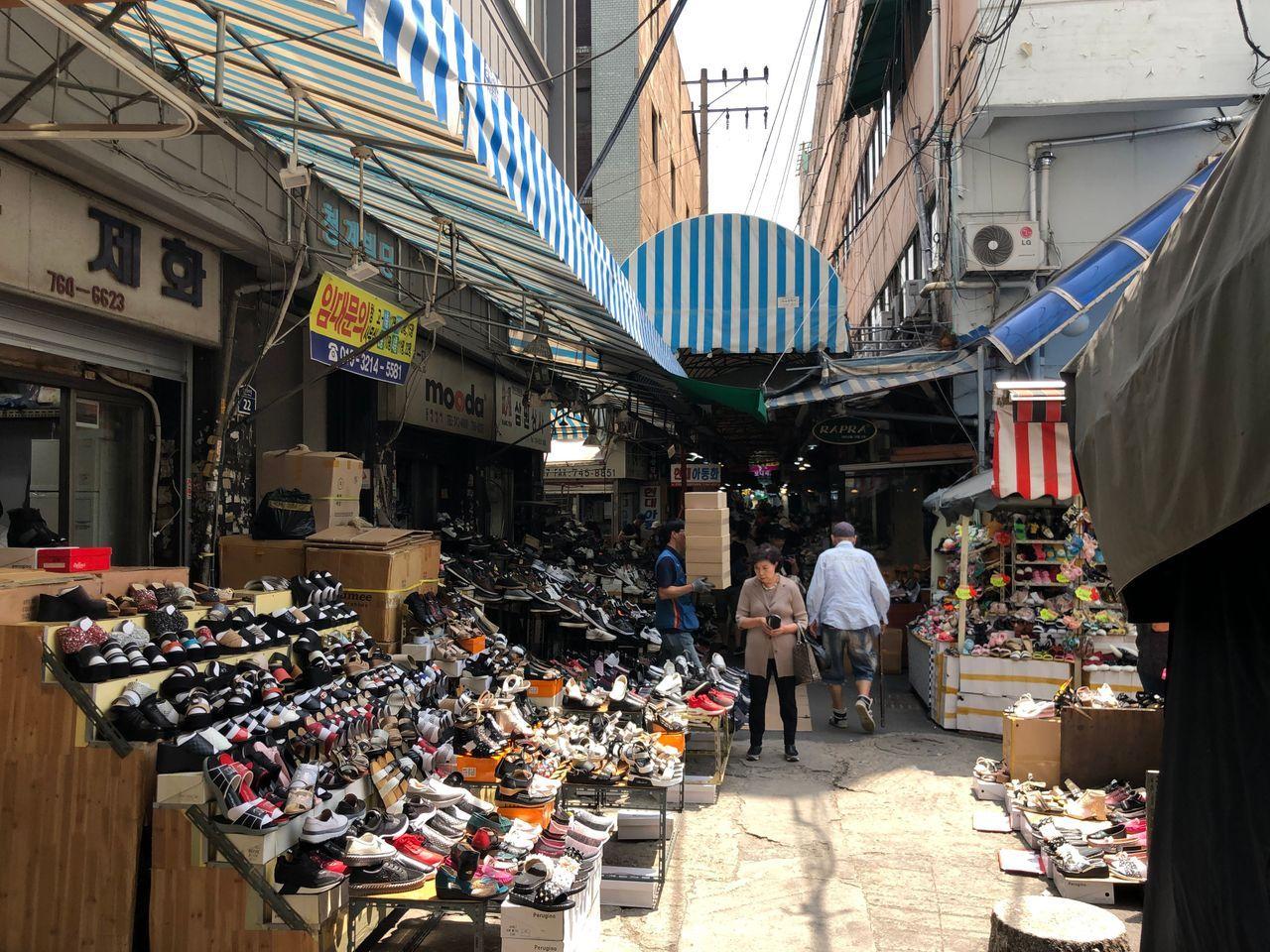 ---
---
5. Jomaru Gamjatang (조마루감자탕신설점)
Address : 서울 종로구 난계로29길 37
Hours : 24 hours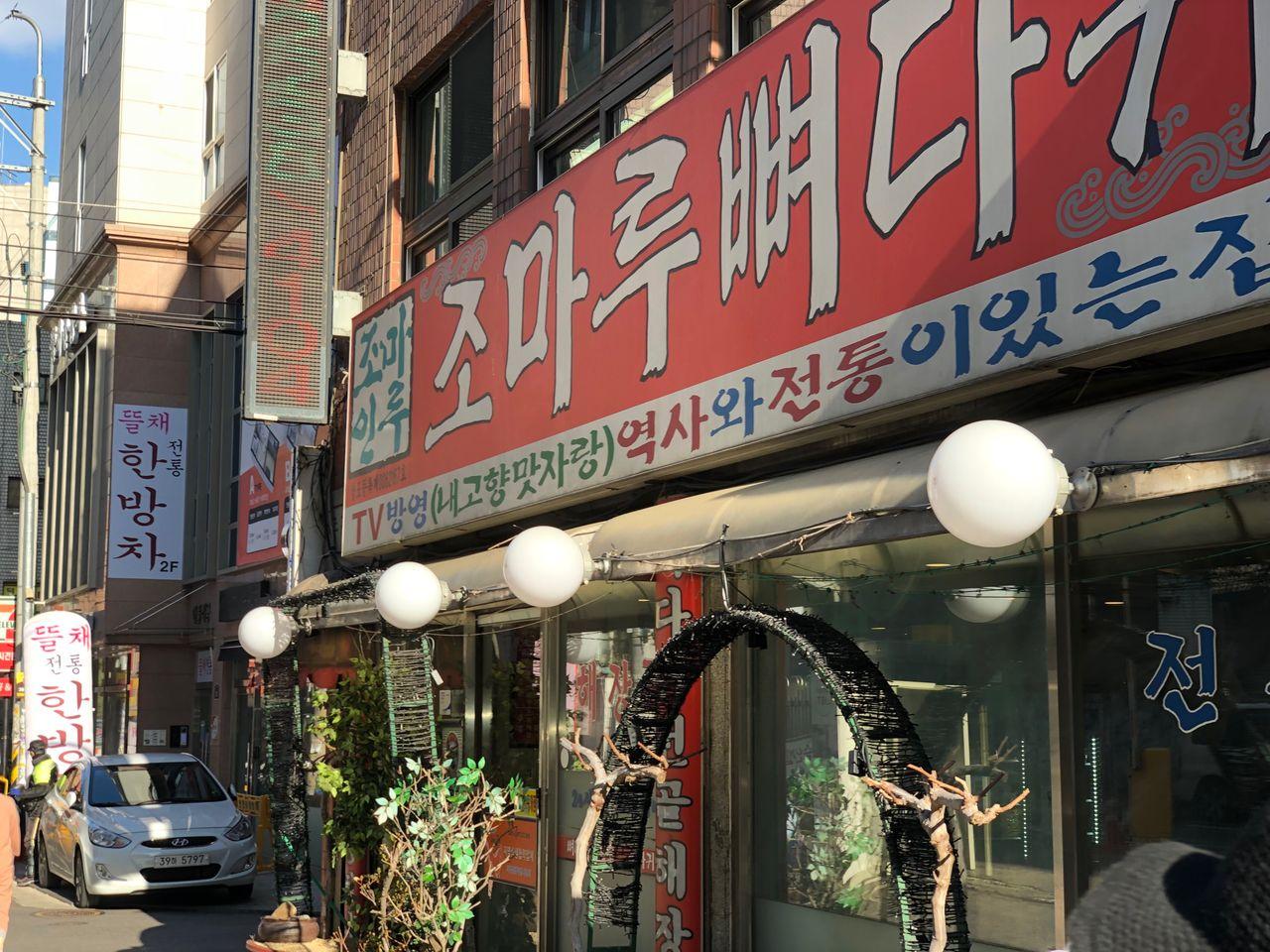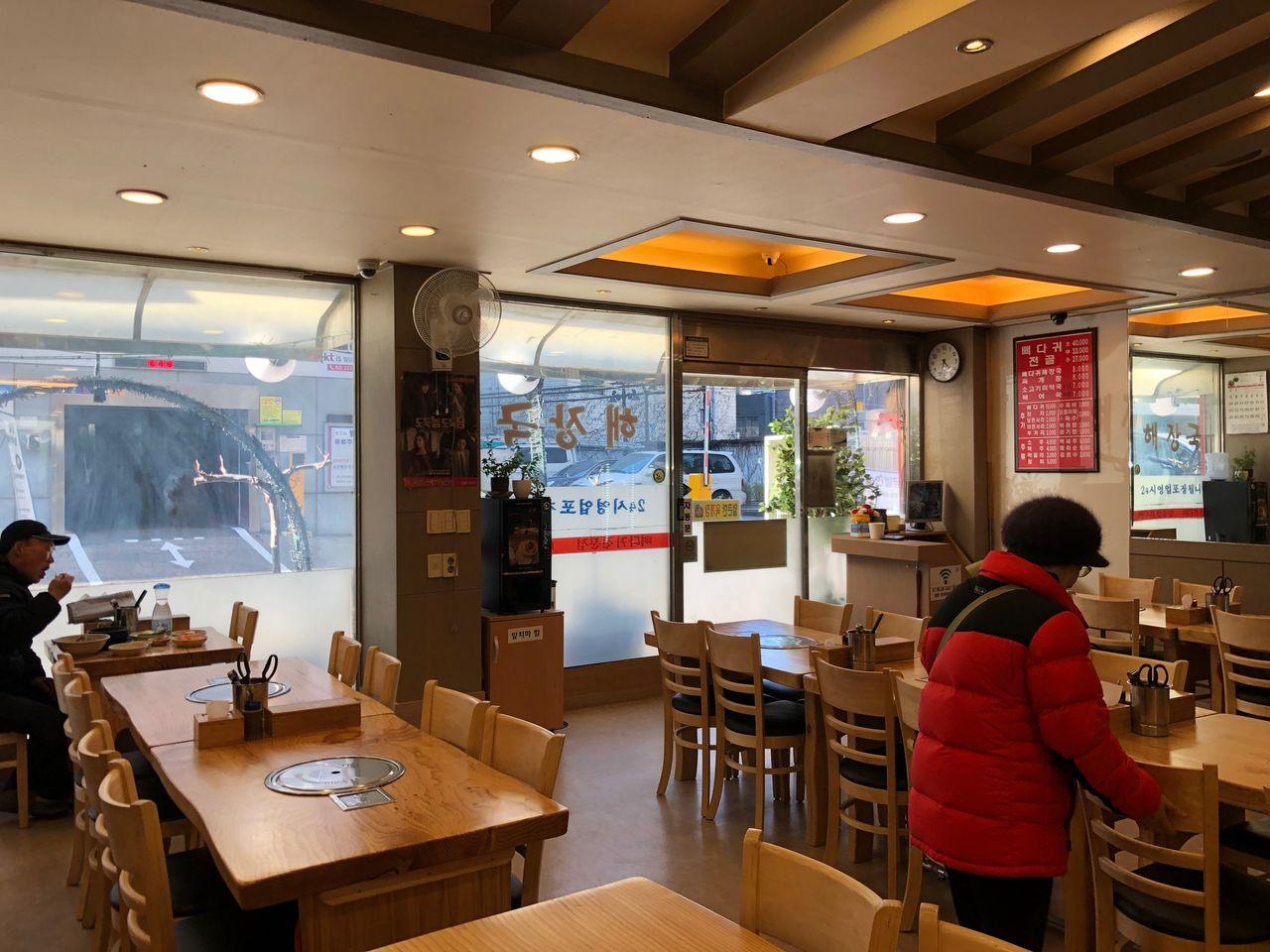 Hidden in the alleys of Dongmyo, Jomaru Gamjatang (pork rib stew) is popular among locals and tourists, is a food shop that I have visited two or three times already.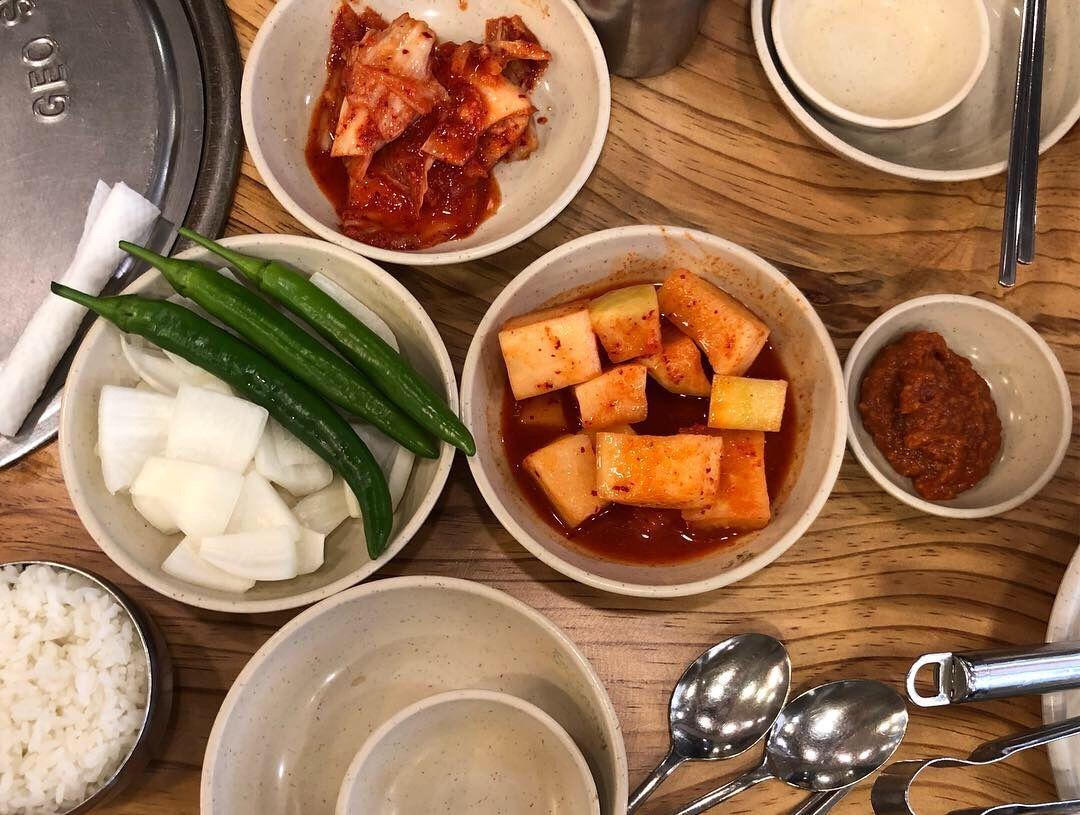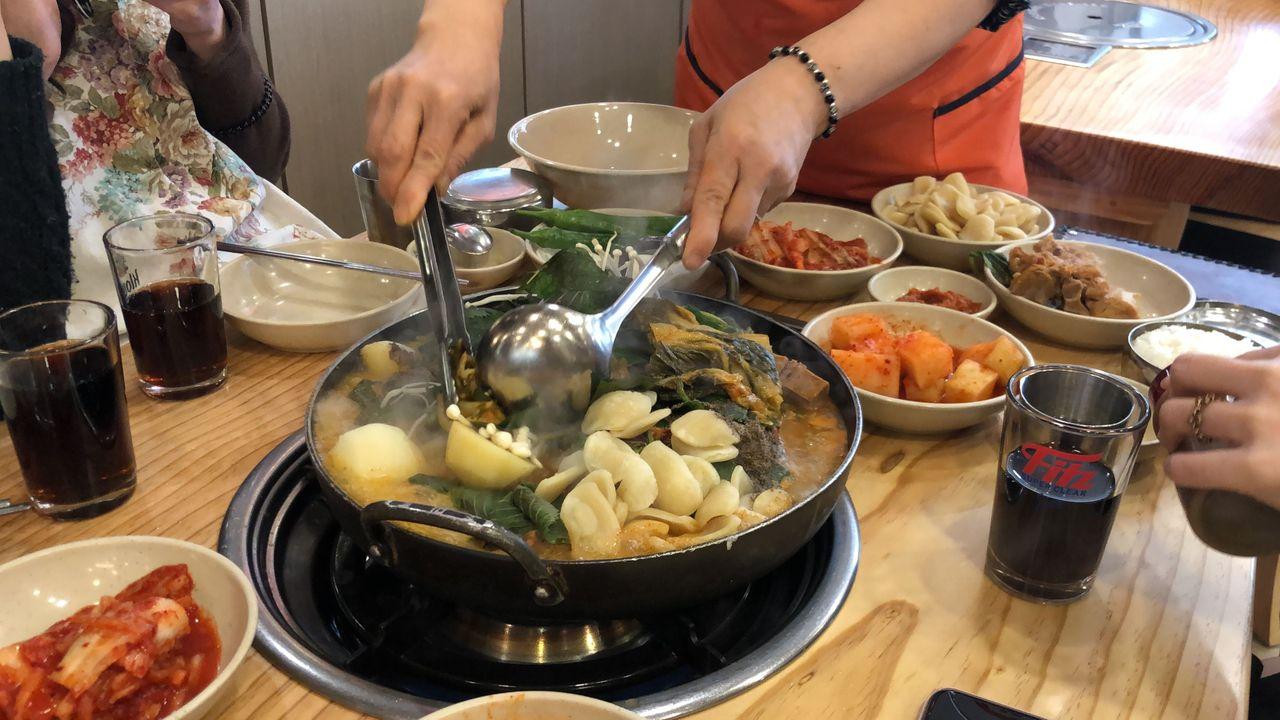 Put the pot on the table, and the staff will help you cook the food. I like to add some noodles and vegetables which adds flavor. If you are hungry from a long travel this will taste even better.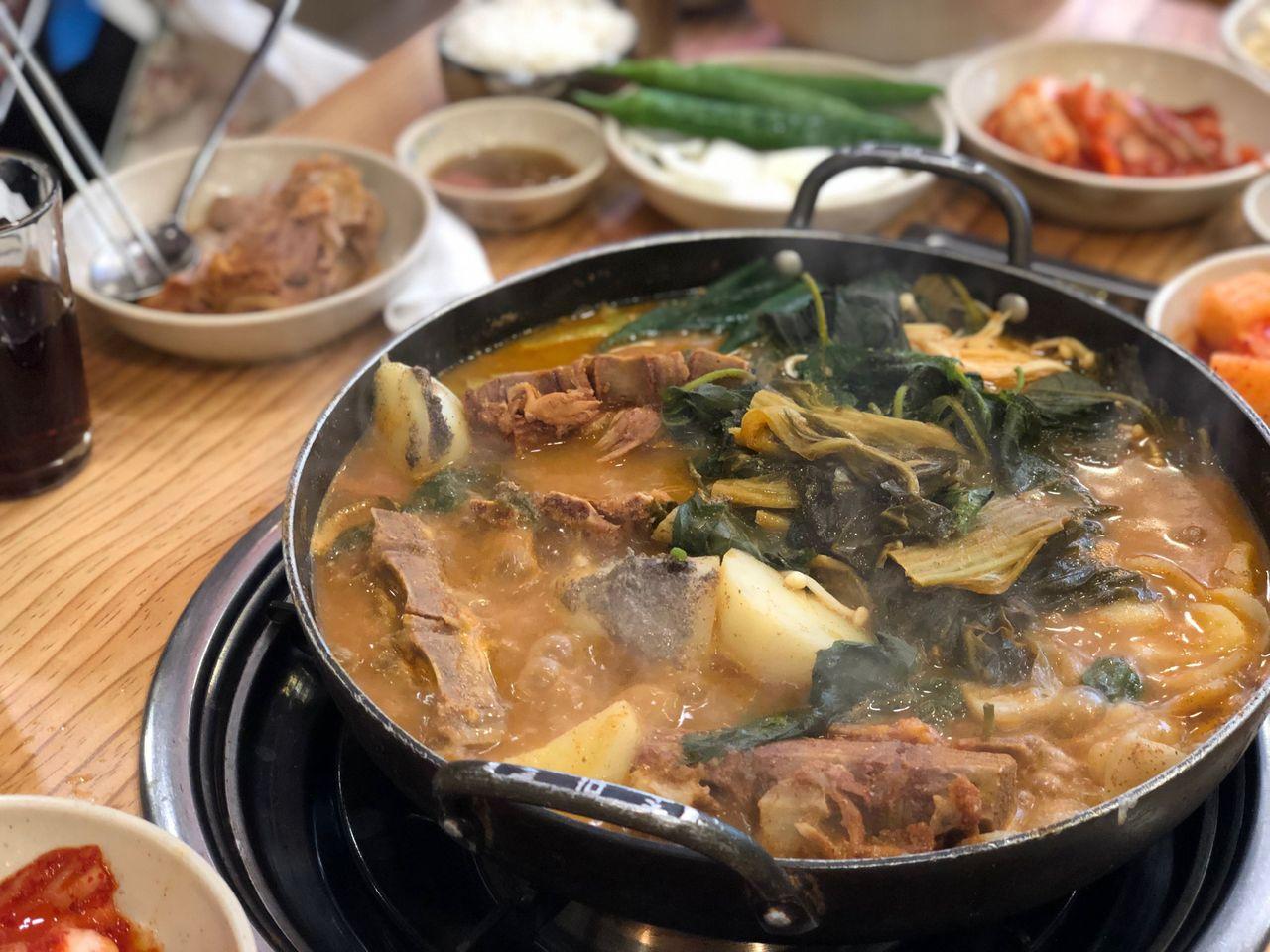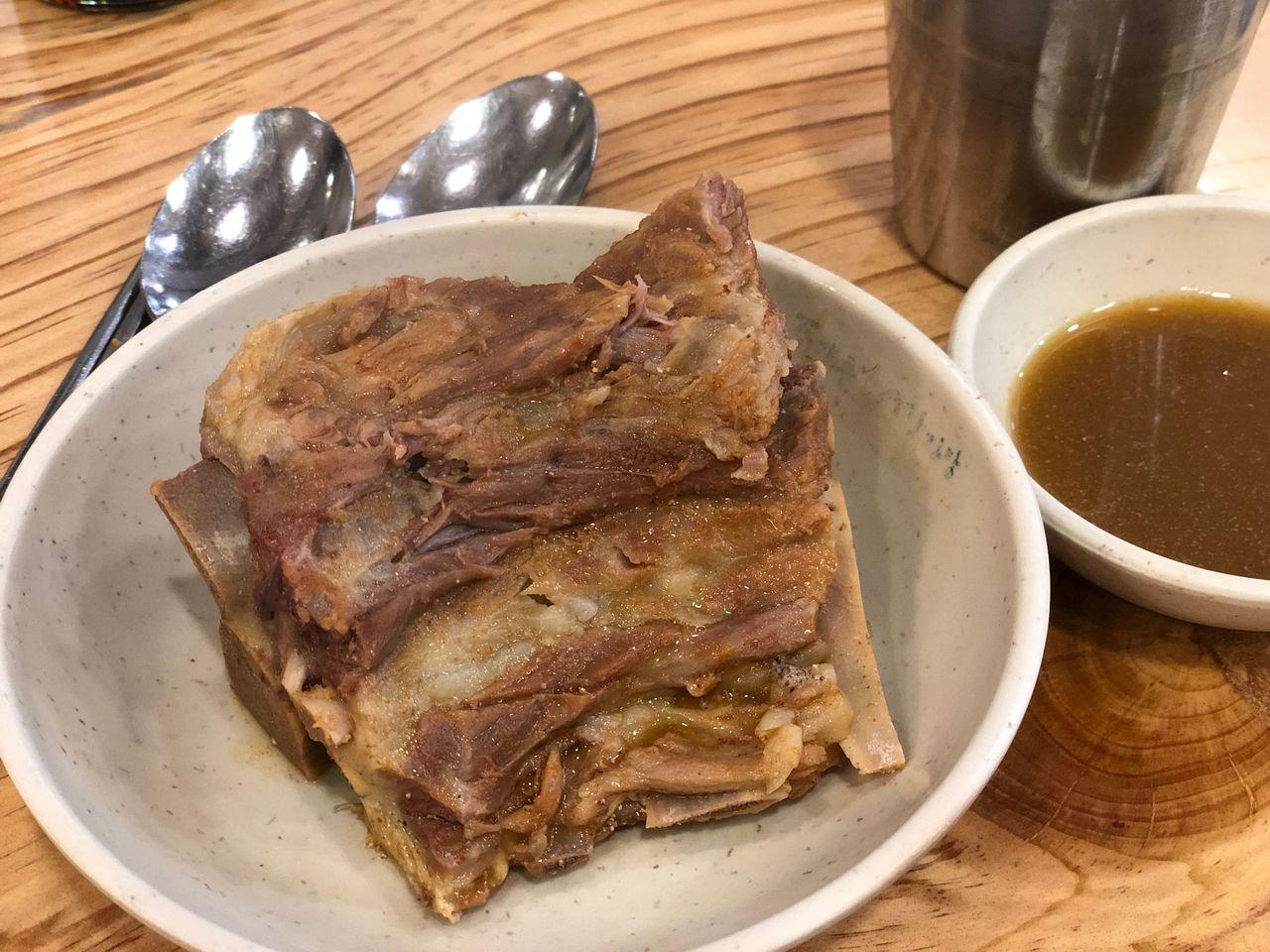 It is stewed with soft pork ribs, various vegetables, potato and served with white rice. It is really worth a try, and if you are near Cheonggyecheon you must visit to taste it!
---
---
6. Jeongyuk Sikdang (정육식당)
Address : 서울 종로구 종로46길 7
Hours : 24 hours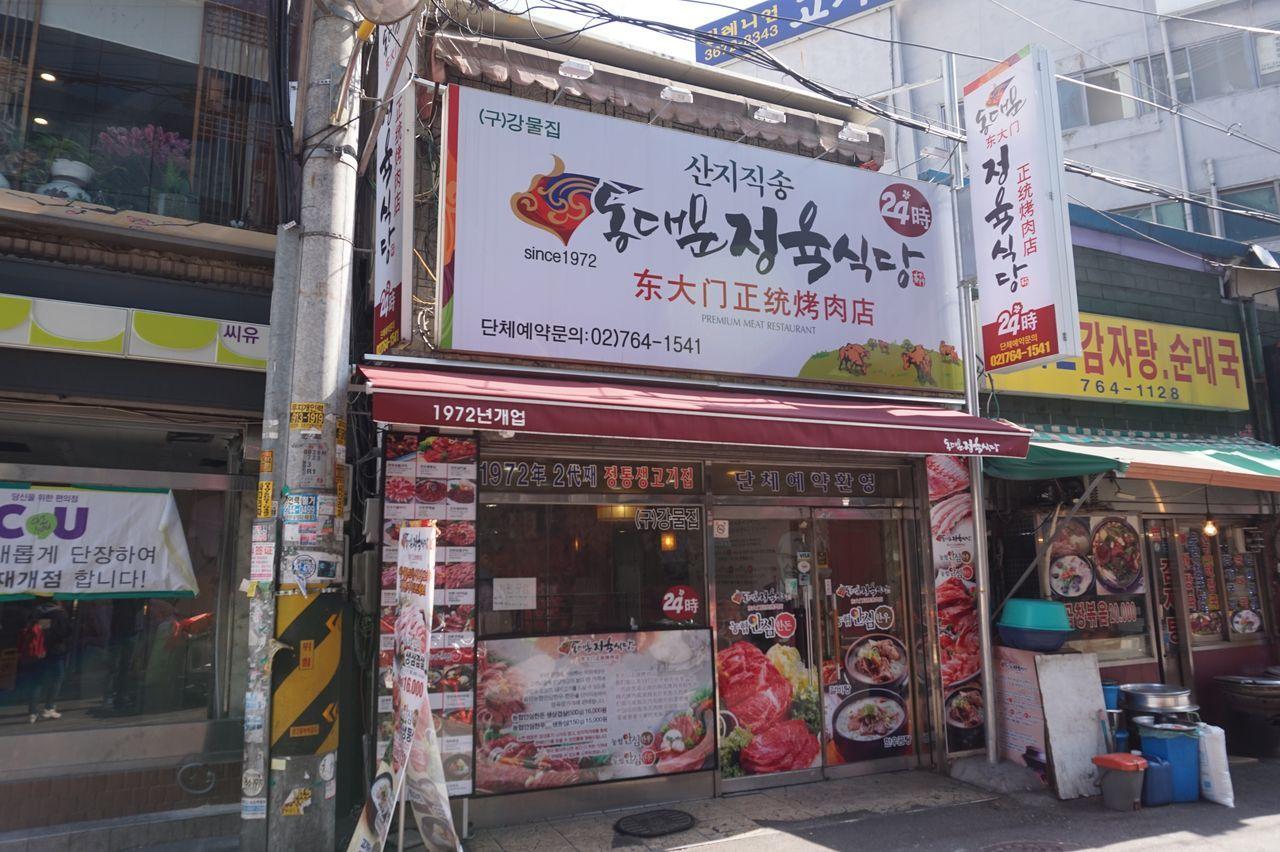 Dongdaemun Jeongyuk Sikdang opened in 1972 and has a history of 47 years. You can eat delicious pork belly and Korean beef at relatively cheaper price. It is difficult to find such delicious and cheap meat in Seoul.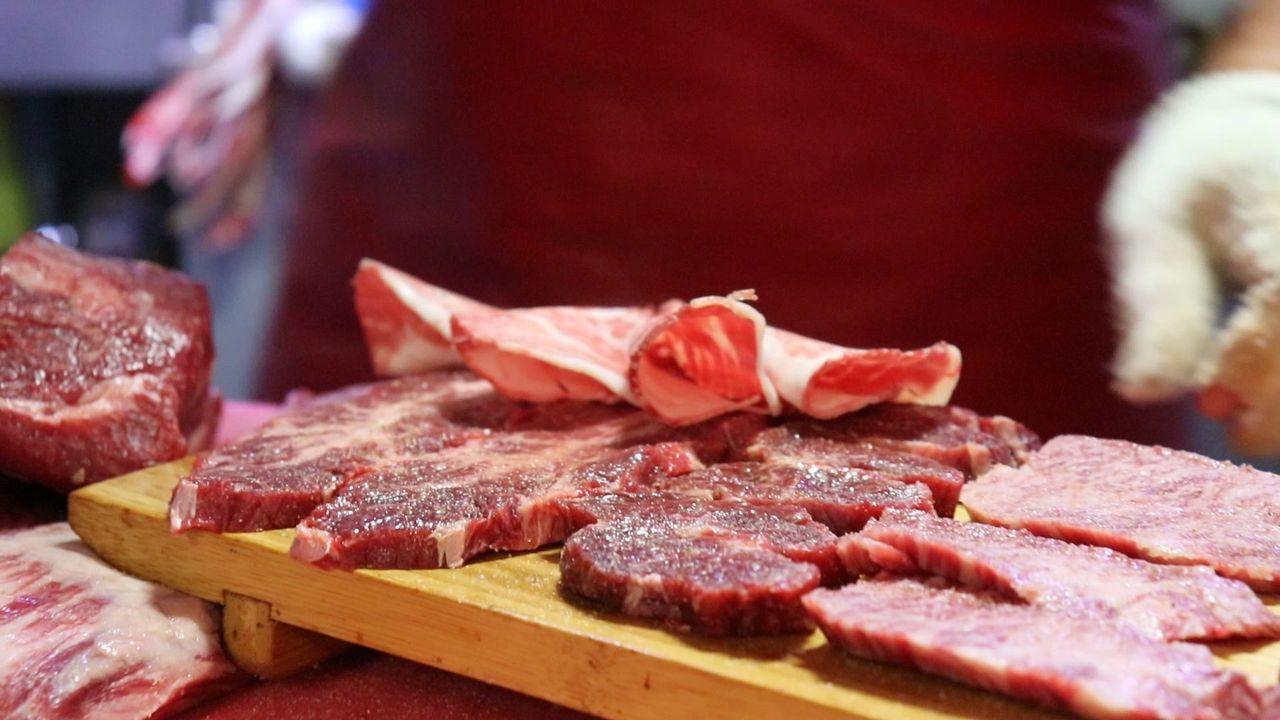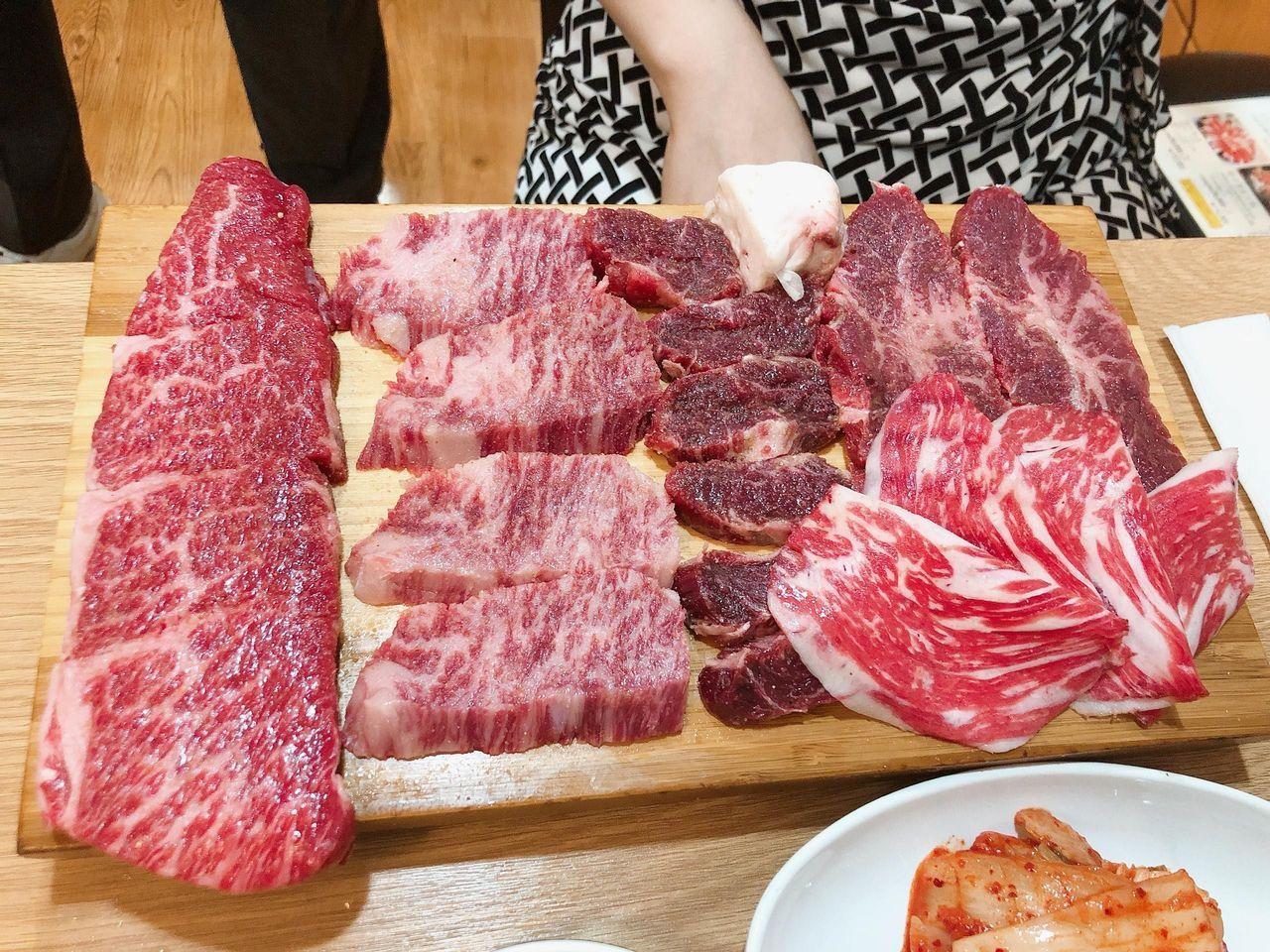 「Jeongyuk Sikdang」is very strict in selecting the meat, in order to provide finest food to customers. After seeing the quality of food I like the restaurant even more!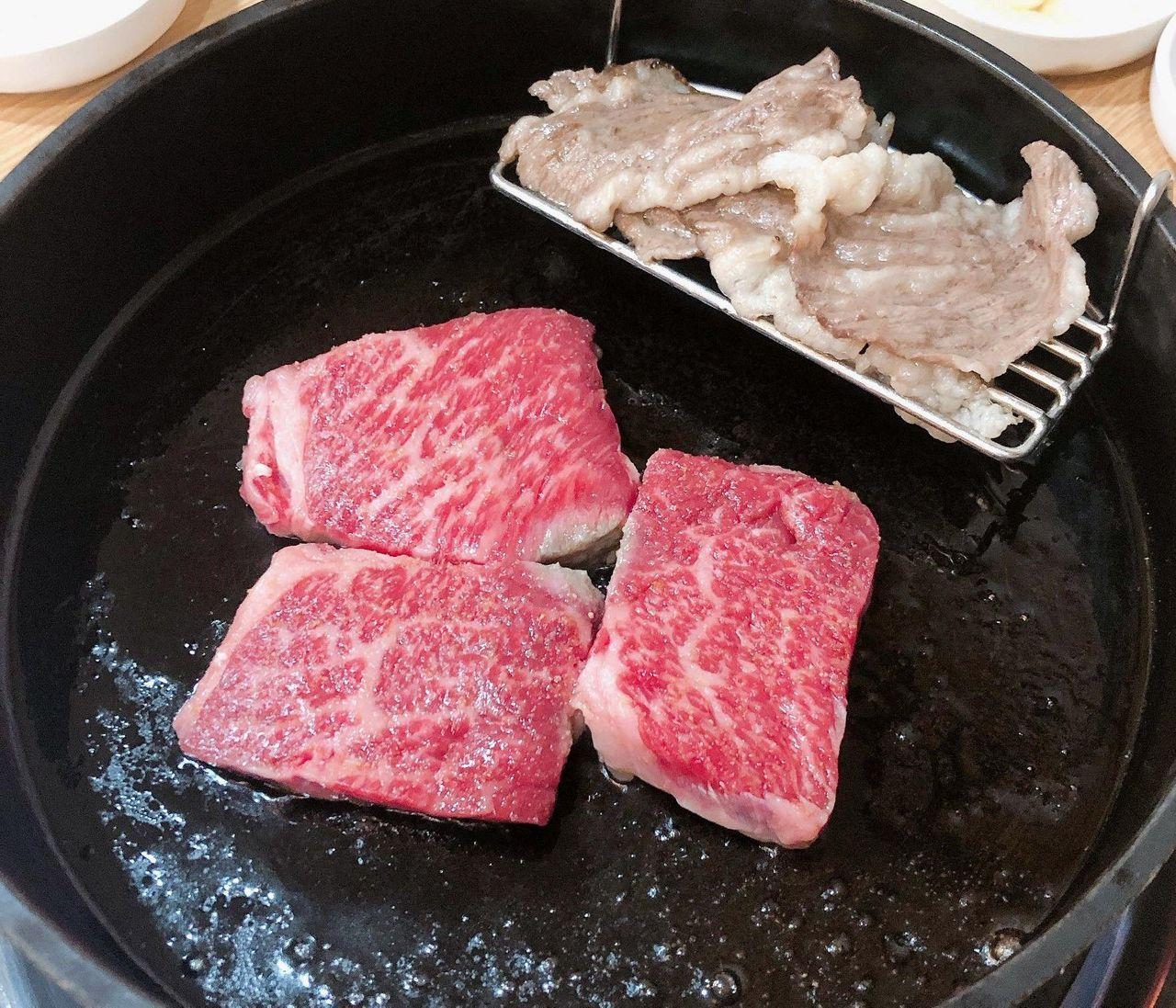 Do you see the evenly distributed fat and pink meat? If you want to eat this grade of Korean beef you usually have to pay 40,000~60,000KRW per person. If you make appointment through us you can get high- quality meat at a cheaper price.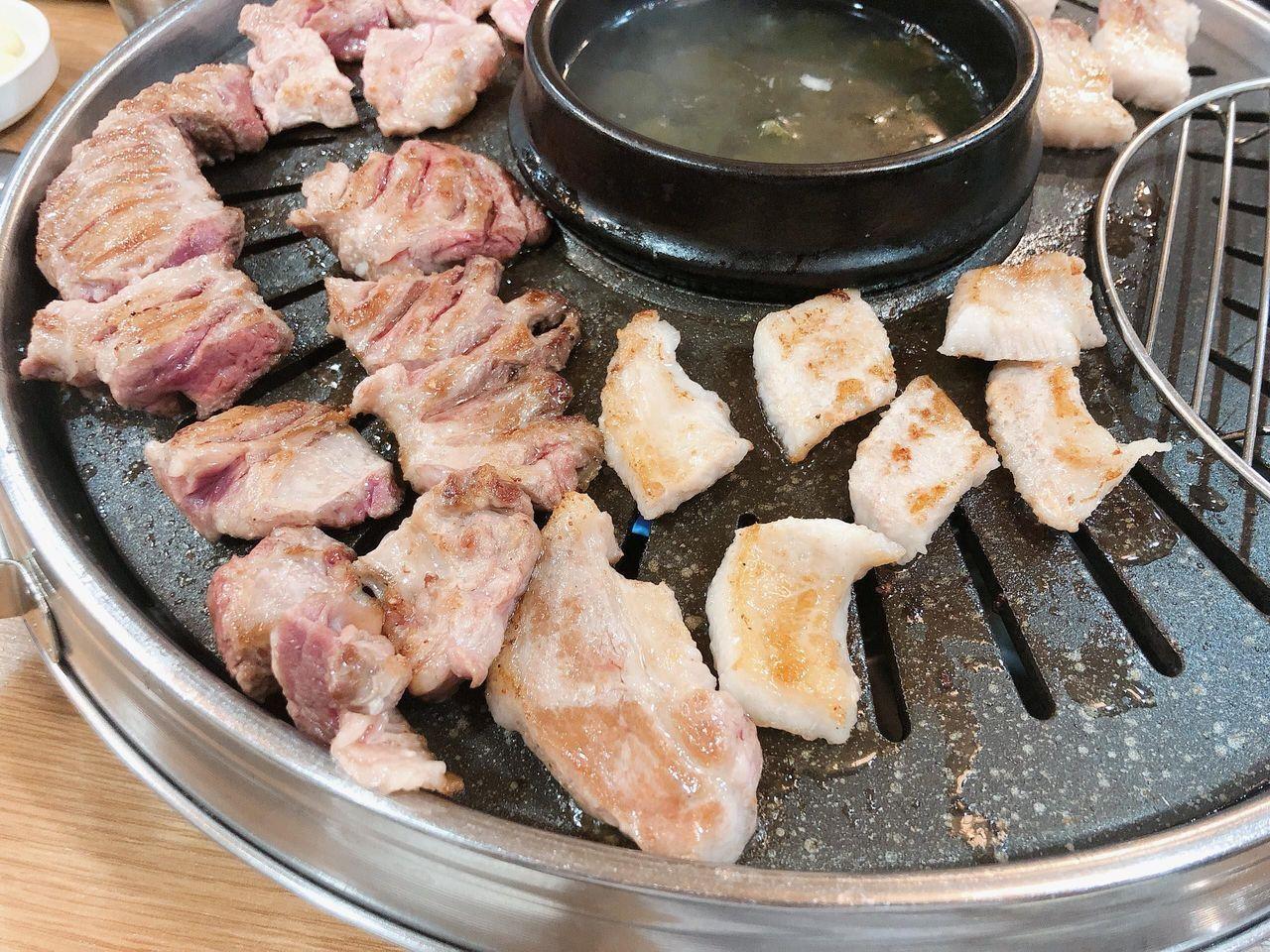 Dongdaemun Jeongyuk Sikdang not only sells Korean beef but also delicious pork. Pork belly, pork cheeks and all kinds of delicious meat!
---
---
7. Seasons Table (계절밥상)
Address:서울 중구 을지로 264 7F
Hours:11:00~22:00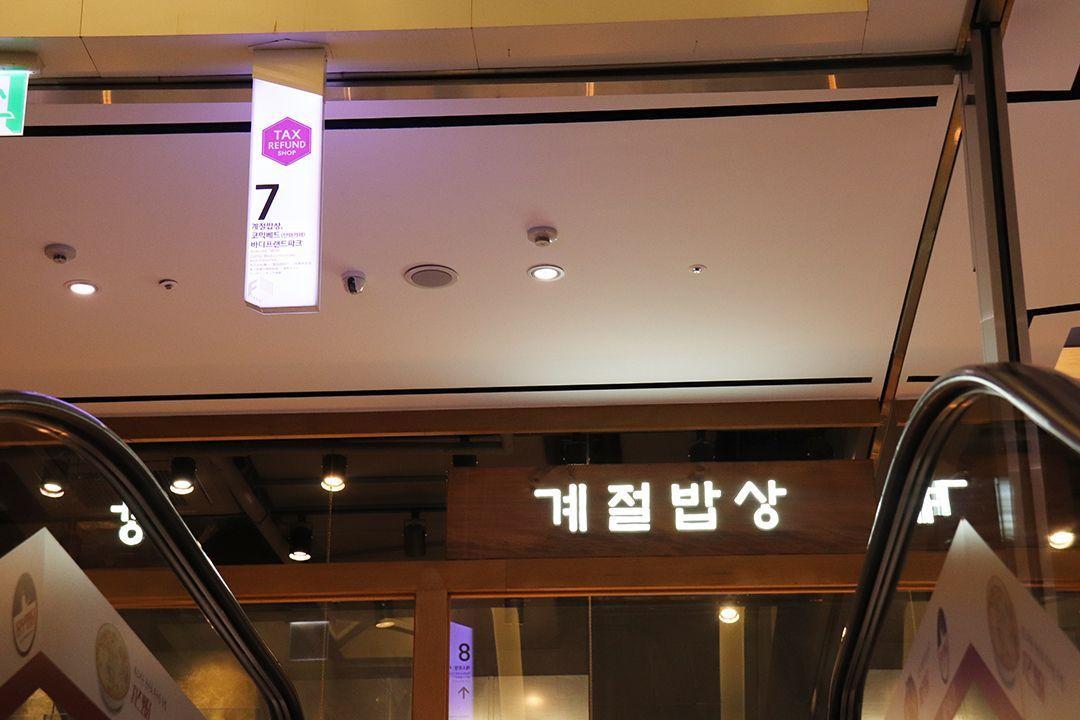 The seasons table is a very famous Korean-style buffet in Korea. It is located on the seventh floor of the LOTTE FITIN in Dongdaemun. It can be used for a variety of Korean at a good price. It is very cost efficient.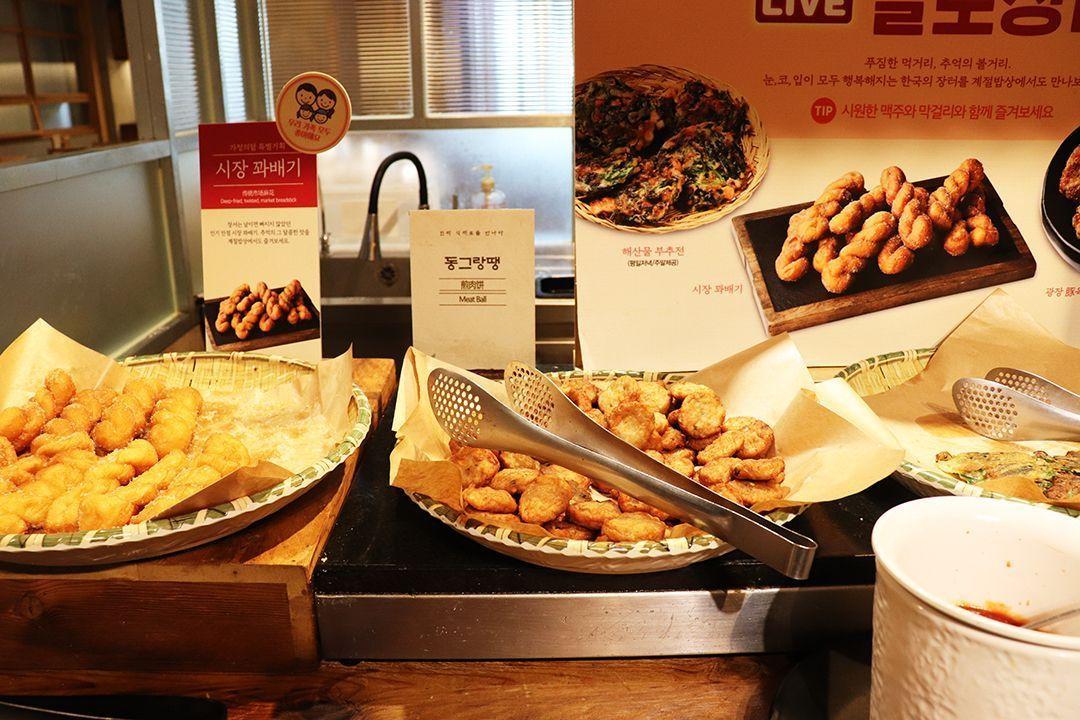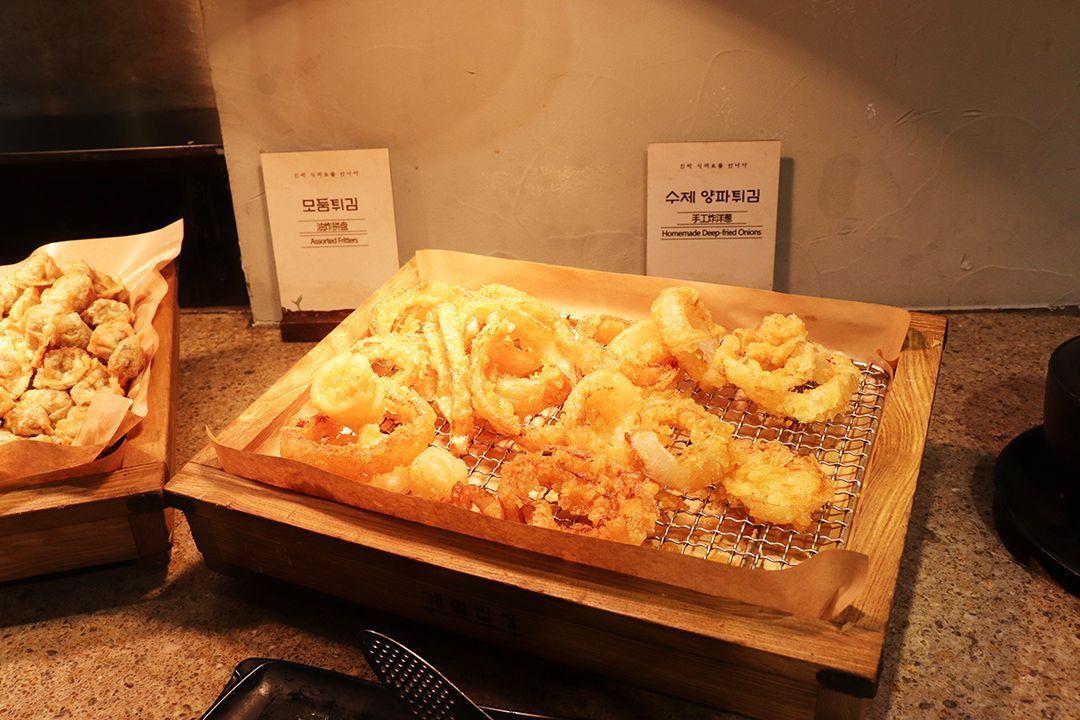 Speaking of Korean food, you can taste spicy fried rice cakes and various kinds of fried foods. Even the high-priced meat and shrimp are available. For those who want to taste all kinds of food at one time, the Seasons Place is the one for you.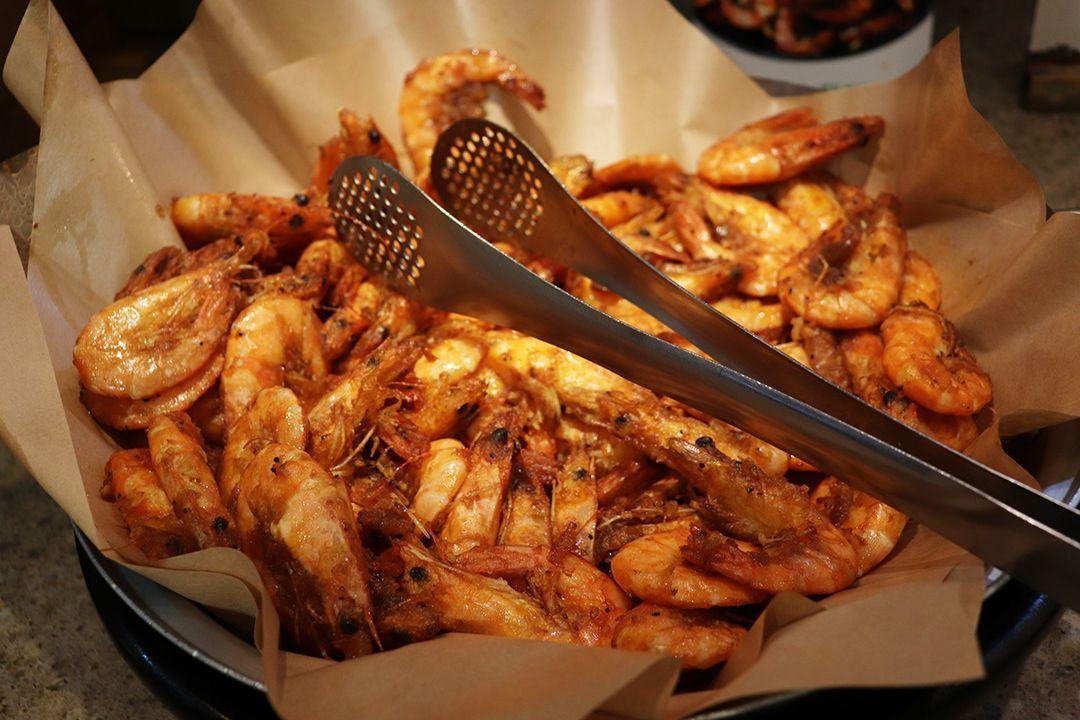 Every season, the meals are different. I recommend that you come to taste seasonal table of Korean food. If you are a fan of Korean food I recommend that you pay a visit.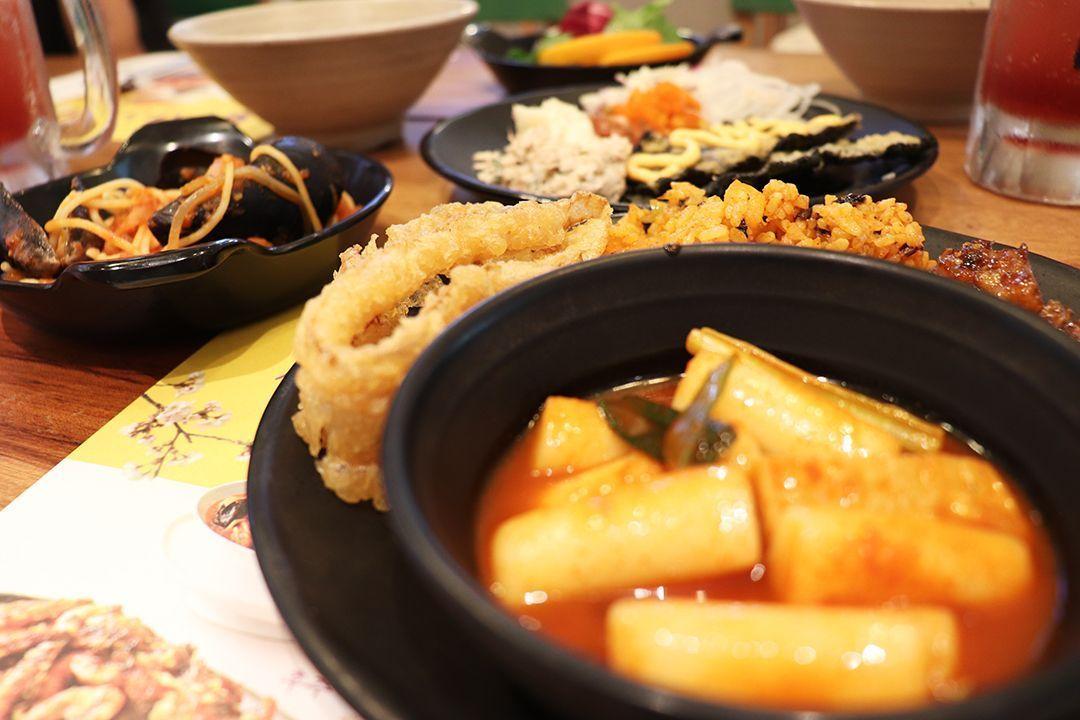 ---
---
8. Cheonggyecheon Rear Area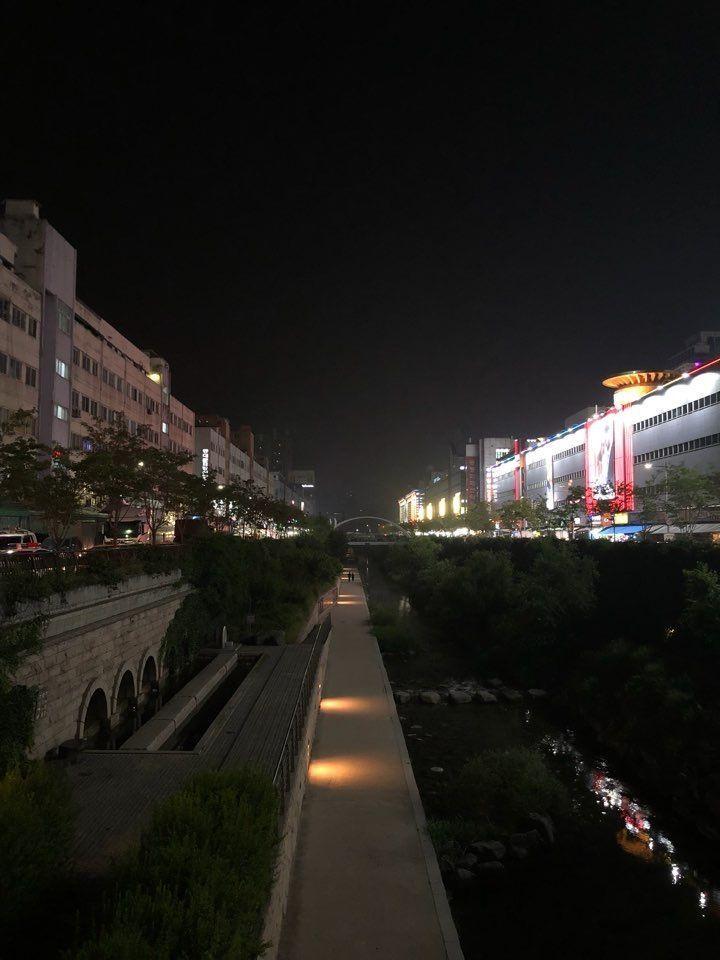 Rear part of Cheonggyecheon is not as prosperous as the starting point of Cheonggyecheon. Even the pedestrian walkway is a bit quiet even near Cheonggyecheon.
However, because of the unbalanced development Dongdaemun still has quiet places like this. You can breathe a bit away from the busy part of Seoul.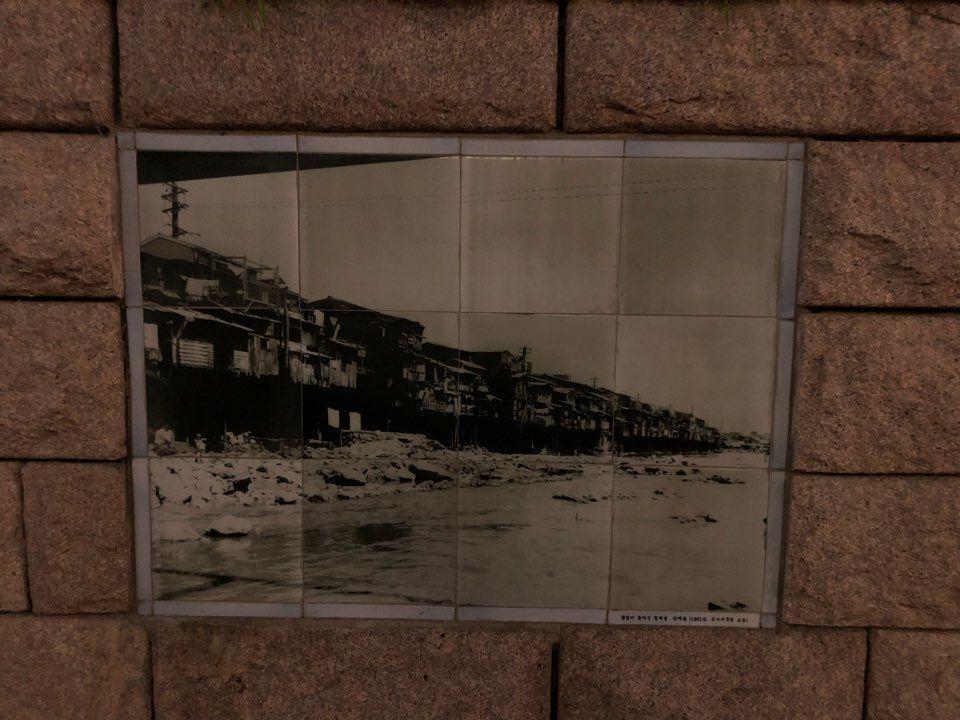 Cheonggyecheon's elevated road completed in 1976. Until 2003 when the Mayor Lee announced the removal of the elevated road and beautification of Cheonggyecheon, it was still a dirty, high-traffic road.
Lee Myungbak was elected as the mayor of Seoul with the slogan to revive the area. Few years later he became the president of Korea.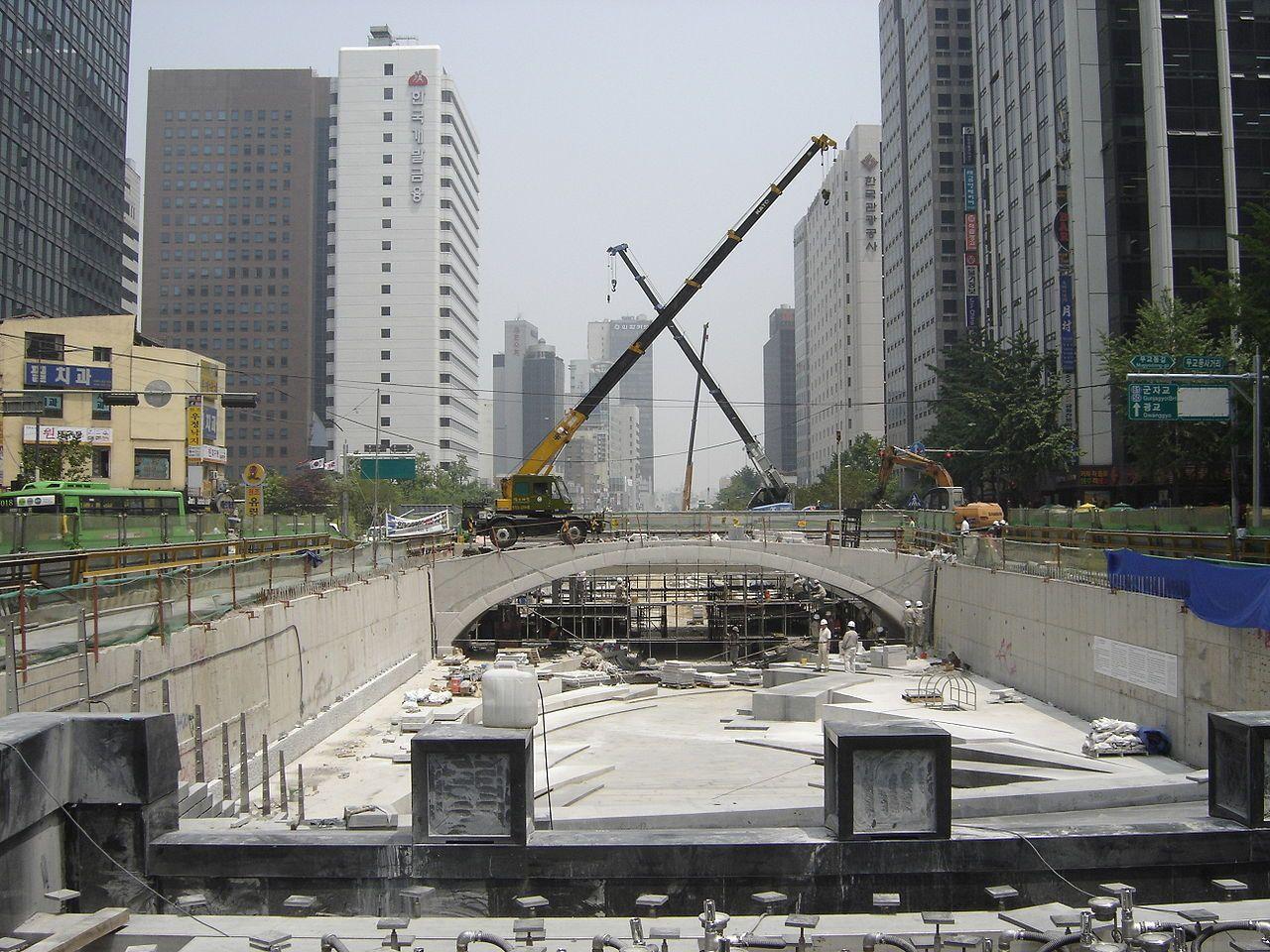 It took more than 2 years, and on 2005 the elevated road was demolished, water pollution was releaved, and Cheonggyecheon finally showed its face to the world.
Since that day, Cheonggyecheon has become one of the largest landmark in downtown Seoul. Success of this case was studied in many countries who wishes to solve river and environmental problems.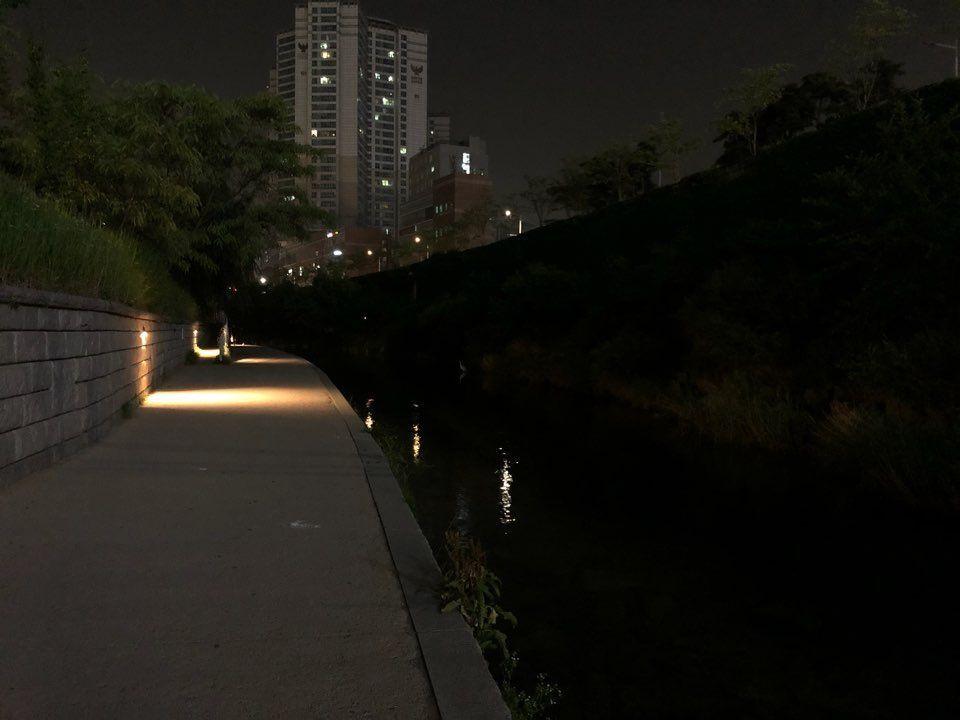 Until today, there are still unheard voices. The real impact of the Cheonggyecheon on the environment, and the political interests related with the constructions.
In fact most people think Cheonggyecheon was a good thing to happen in Seoul. However, this result is based on the tragedy of the people who used to live in slum and disappeared along the history.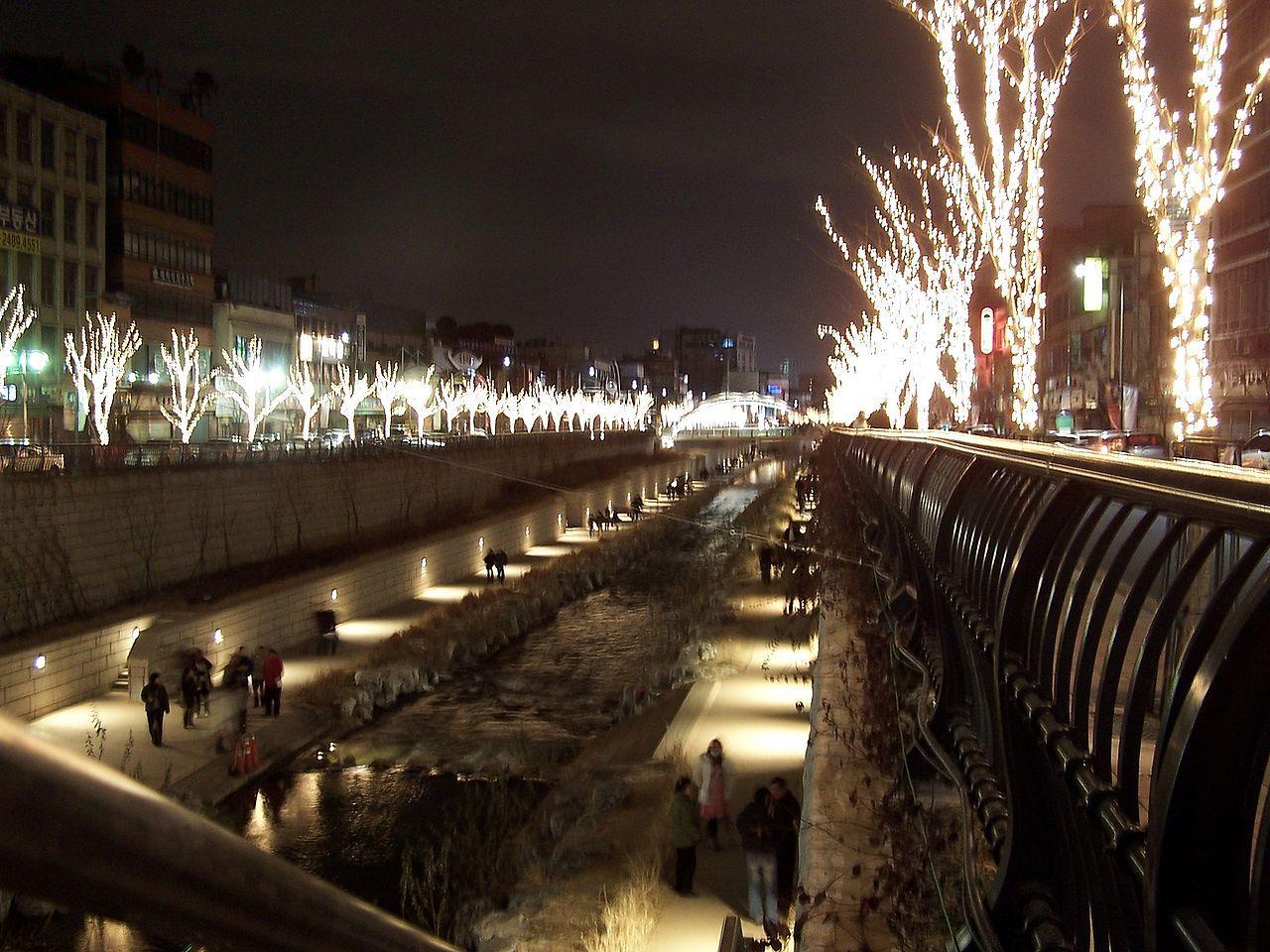 This post was about popular Cheonggyecheon. We also added a historical background for you to enjoy Korean travel a bit deeper, and understand it more thoroughly.
This is it for today. See you next time!