Korea is not only great for shopping for clothing but you also have a wide range of shoe choices from sneakers to formal shoes. The designs are up-to-date, prices are affordable and the qualities are good too.
Many trendsetters who are into fashion and styling will have so much fun shopping in Korea. Today, we will give you a list of Korean shoe brands that are definitely worth checking out!
---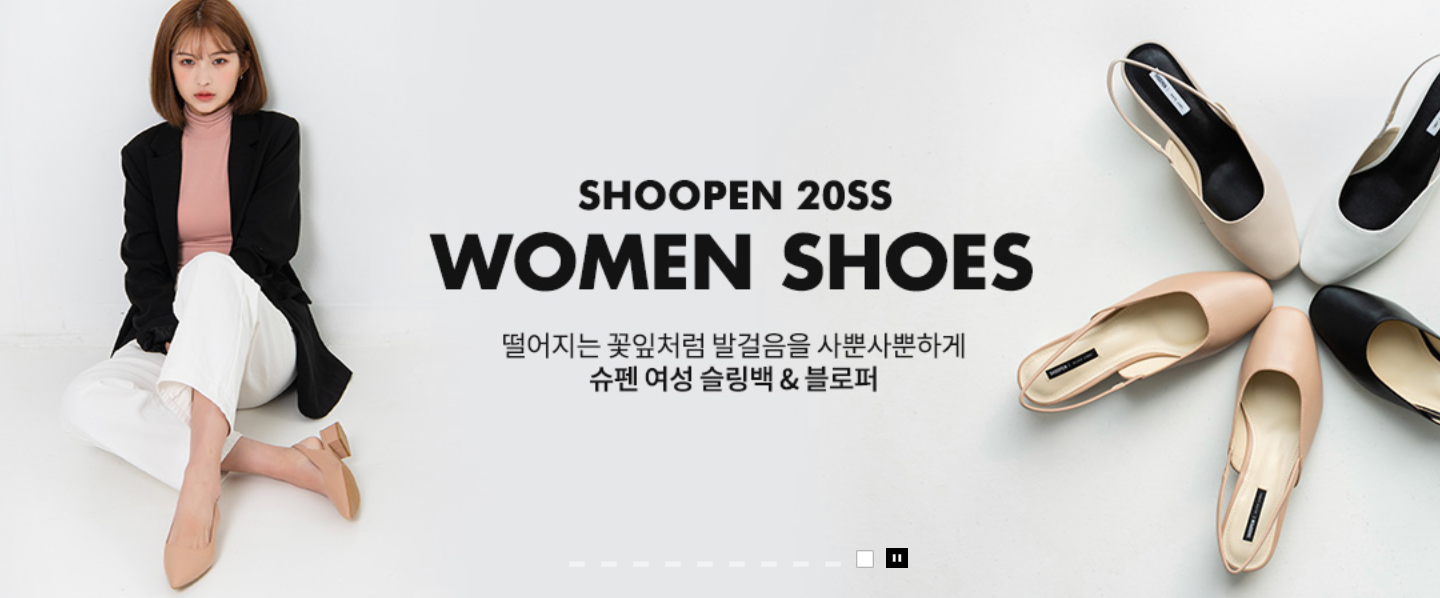 First of all, we will introduce you to my personal favourite. If you are into Korean fashion, you might already have heard of the brand: SHOOPEN. This brand is one of the leading SPA brands specializing in shoes and has various branches across the country. Since SHOOPEN is part of the SPA conglomerate, it can be found almost everywhere in any city.
One of the pros of shopping at SHOOPEN is that you will be able to buy any shoes at extremely cheap prices. Also, they provide a versatile range of styles that suit everyone: from elderly to children. If you are looking for some basic, everyday shoes, SHOOPEN is your place.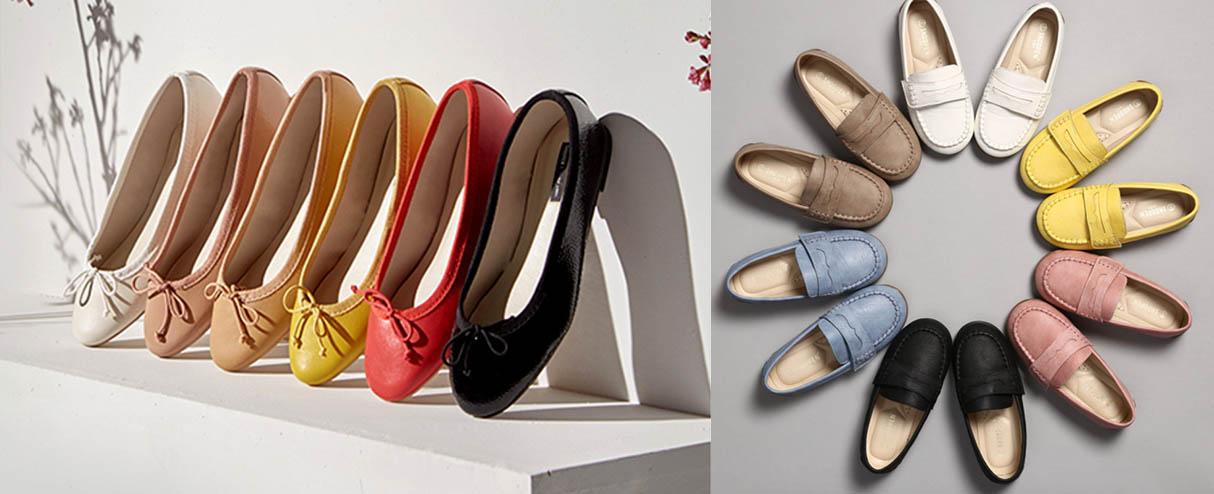 Also, if you are staying in Korea for more than a week, we recommend you try on shoes at offline stores to check for sizes then go on SHOOPEN online mall since they offer more discounts as well as off-season items for super cheap!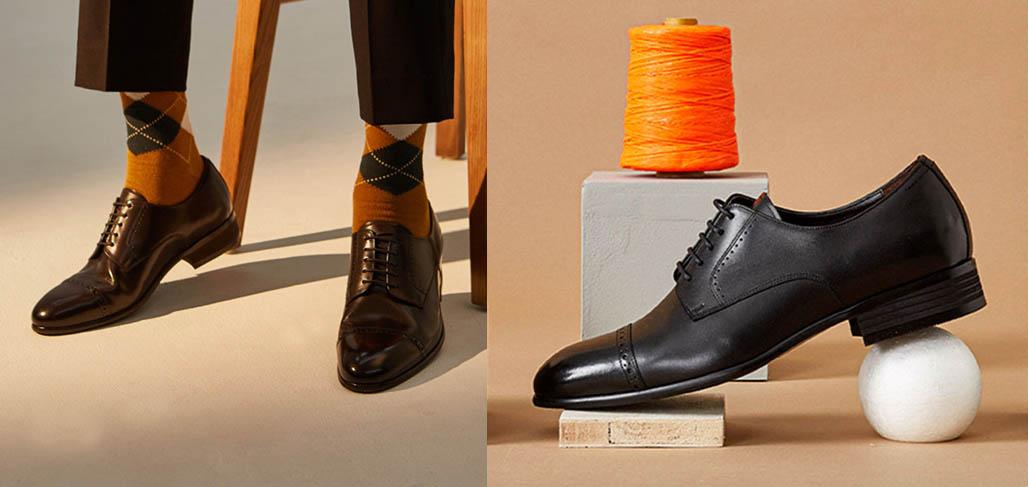 Most Korean shoe brands offer men's shoes as well. You can choose from dress shoes to sports shoes! Also, please note that Korean canvas shoes and sports shoes are usually in neutral colours. The size may be different compared to the U.S. or Europe, so we recommend you try them on before you make a purchase.
₩44,900
Are you looking for some comfortable shoes to wear during this upcoming summer? SHOOPEN can help you with this. Their shoes are so affordable that you will be able to purchase multiples of your choices!
| | |
| --- | --- |
| ₩26,900 | ₩14,000 |
| ₩12,900 | ₩12,900 |
| ₩19,900 | ₩29,900 |
| ₩15,900 | ₩15,900 |
One of the essential items for dressing up for autumn would be ankle boots. SHOOPEN also has ankle boots in various styles and colours.
SHOOPEN also has indoor slippers. The design and colour, as seen from the photos below, are very modern and sophisticated. The furry slippers are also great souvenirs.
You can also buy some cute and comfortable home slippers which can work as great souvenirs for your colleagues and friends.
For those who would like to experience various styles of shoes, such as basic sneakers, leather dress shoes or boots in Korea, check SHOOPEN store at any location.
| | |
| --- | --- |
| ₩4,900 | ₩12,900 |
For those who want to buy shoes in various styles, I would definitely recommend checking out SHOOPEN before any other stores. Also, note that you can get a tax refund from the store when you spend a certain amount!
Some branches that might be accessible to your itinerary include:
Hongdae Branch: 서울특별시 마포구 양화로 153
Shinchon Store: 서울 마포구 신촌로 94 그랜드플라자
Gangnam Branch: 서울 강남구 강남대로 432 점프밀라노 B1
Garosu-gil Branch:
---
ABC MART

ABC Mart is a great place for finding sneakers and athletic shoes in Korea. ABC MART does not have its own shoe brand; this is a footwear retail company that sells a section of famous sporty sneakers like Adidas, Nike, and Puma. You will be finding the trendiest brands and shoes by visiting this store.
ABC MART is a famous retailer among sports sneakers collectors in South Korea. This brand initially originated in Japan, but it became a huge brand in Korea as well. In many shopping districts and malls, you can easily spot this brand, providing customers with the trendiest sports shoemakers' seasonal products. If you prefer well-known brands, I would recommend ABC MART over SHOOPEN.
₩59,000
Special Price ₩35,800

₩89,000
Special Price ₩62,000
₩109,000
Special Price ₩76,000

₩109,000
ABC MART offers a total of 150 brands including NIKE, ADIDAS, REEBOK, VANS, CONVERSE (ALL STAR), FILA, PUMA and so much more.
| | |
| --- | --- |
| ₩69,900 | ₩59,900 |
| ₩49,000 | ₩49,000 |
| ₩49,000 | ₩69,000 |
Before you come to Korea, it's good to do some research on the model you are interested in. Compare the prices and styles with what's offered in your home country.
You can easily find ABC MART anywhere in Korea, especially in touristy locations like Myeongdong, Hongdae and Dongdaemun. Enjoy promotions, discounts, clearance sales and tax refunds! Have fun shoe shopping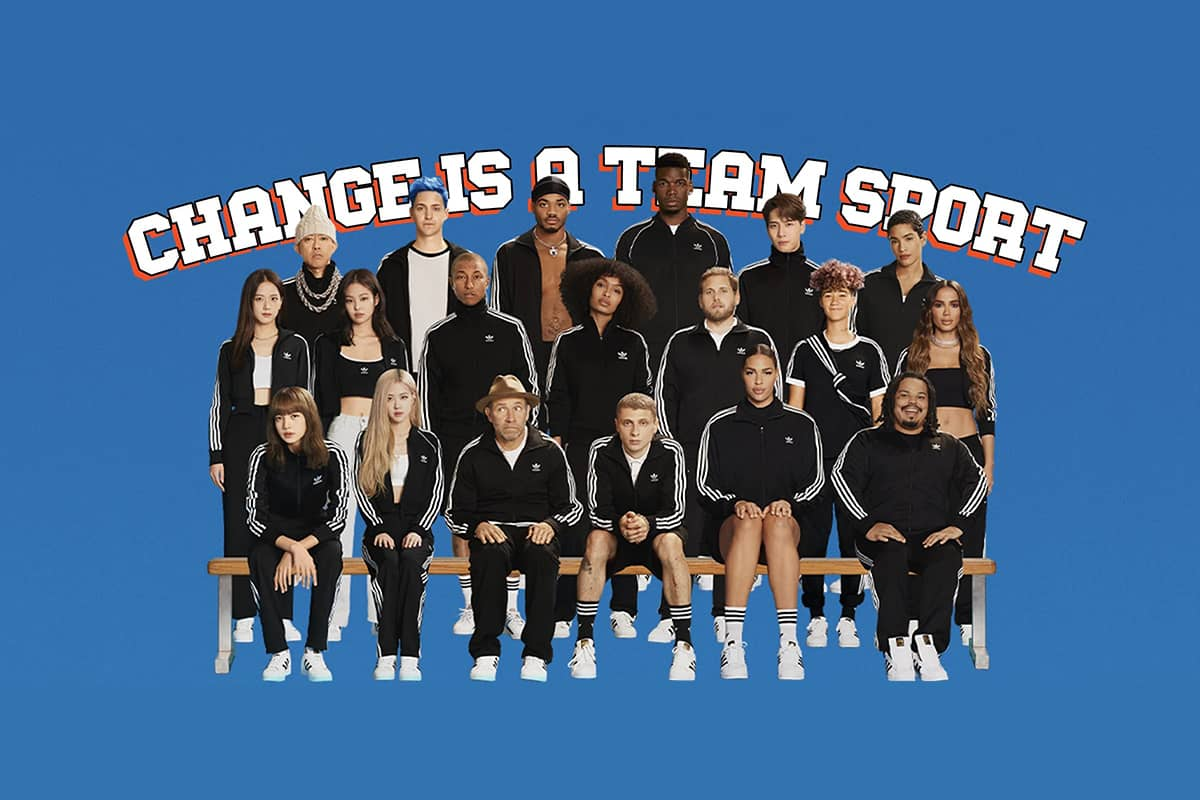 Change is a Team Sport (adidas Superstar change is a sport)

Check below for some branch locations you might be interested in:
MS Myeongdong Store:서울특별시 중구 명동1가 53-18
Myeongdong Store:서울특별시 중구 명동2가 51-2
Hongdae Store:서울특별시 마포구 동교동 166-6
Dongdaemun Store:서울특별시 중구 광희동 장충단로13길 20
---
KOLCA
The next brand that we are introducing you to is a local Korean shoe brand. KOLCA has rapidly gained popularity among the millennials in Korea during the past few years. You might not be able to feel the uniqueness of the Korean vibe; in fact, I personally get the vibe similar to that of VANS. This brand is popular among teenagers and early 20s in Korea.
| | |
| --- | --- |
| ₩59,000 | ₩59,000 |
| ₩69,000 | ₩69,000 |
Fun Fact: You'll find some simple rules of this brand very easily. KOLCA tends to use vivid colours for their sidelines with white sneakers. This brand is well known for its simple canvas shoes, which has bold, accentuating sidelines. Also, their sneakers are usually in neutral colours, so they are very versatile. (They can be great matching shoes with your significant other too )
As you can see from the photo, KOLCA's design is centred around simplicity. They do not use multiple colours in their sneakers and this is why their sneakers are perfect for daily shoes. If you want to play with your daily coordination, why don't you try mixing and matching the outfit and the sneakers? Make your coordination more interesting by adding a tint of colours!
₩54,000
Special Price ₩45,000

₩54,000
Special Price ₩29,000

₩69,000

₩69,000
KOLCA can be expensive when you compare its prices with other SPA brands like SHOOPEN. However, this brand is growing big in Korea with Millenials being the largest customer base.
This brand is expanding its product lines every season and now consumers can choose from an extensive collection of sneakers and clothing. I also have a pair of sneakers at home, and I would have to say that my sneakers are adorable for daily use!
| | |
| --- | --- |
| ₩79,000 | ₩59,000 |
| ₩29,000 | ₩29,000 |

Hongdae Store:서울특별시 마포구 동교동 162-8
---
FILA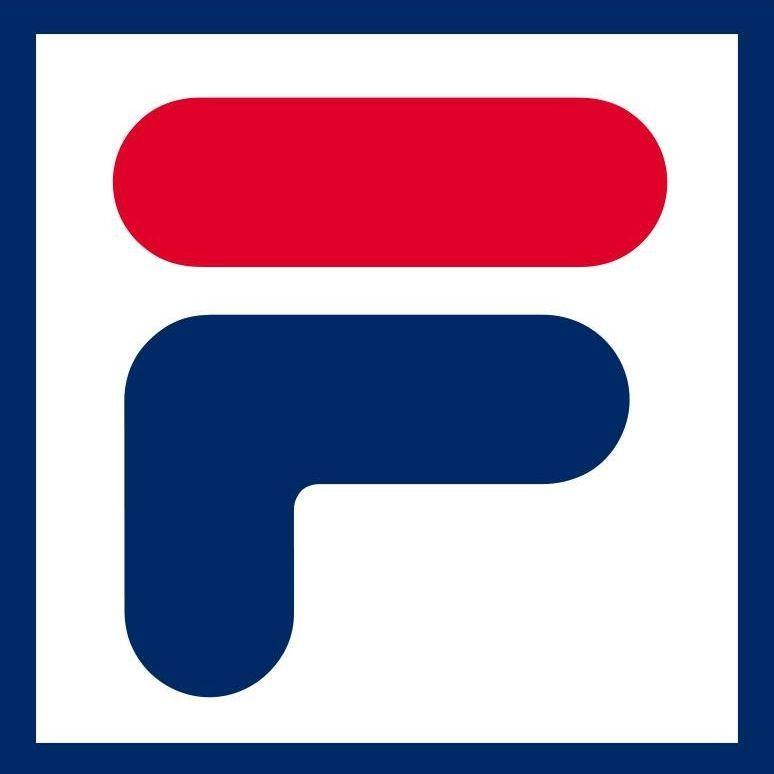 Starting last year, FILA became a social media phenomenon! Originated from Italy, FILA was bought by a Korean clothing brand in 2007. After going through some rough times, FILA successfully managed to rebuild its brand image as a young, sporty athletic brand. The recent social media campaigns became a huge hit among the millennials.
At first, I was questioning: Why is FILA doing so well in Korea and internationally?
Although I am not a fashion guru, I see a lot of young people wearing FILA sneakers, bags, and clothes on the streets in Korea. My theory behind FILA's explosive growth in the Korean market is the price. FILA set its price range much lower than other major sportswear brands like Nike and Puma. Millennials, which is their major target market can afford the price with fashionable designs. They recently hired a new design director and improved the quality and style, securing its place as one of the key players in the shoe game.

The brand's reputation grew even more exponentially when the globally-renowned K-pop group BTS became their models. People love getting inspired by how BTS dress in FILA products so it's no wonder that all of their BTS lines sell out in a blink of an eye.

₩69,000

₩69,000
Speical Price ₩49,000
In Korean society, following and pursuing the popular culture is more or less a norm. Once a particular brand becomes famous and mainstream, the majority jumps in. Therefore, it is not that difficult to find a trending style and people dressed similarly on the streets when you are in Korea.
| | |
| --- | --- |
| ₩34,000 | ₩34,000 |
| ₩79,000 | ₩79,000 |
FILA products in Korea are far cheaper than elsewhere. I am a huge fan of FILA sneakers, and I have my eyes glued onto their newest editions. The clear white sneakers with spiky bottom soles were released in 2018, and have been a huge hit among locals.
₩39,000

₩39,000

₩69,000
Special Price ₩49,000

₩39,000
Remember to get your tax refund with your FILA purchases too!
We recommend the following branches:
Hongdae Branch: 서울특별시 마포구 서교동 양화로 176
Myeongdong Branch: 서울특별시 중구 을지로1가 남대문로 81
Itaewon Branch: 서울특별시 용산구 이태원1동 이태원로 144
Konguk University Branch: 서울특별시 화양동 화양동 41-14번지
Shopping for shoes in Korea is totally worth it! In addition to these shoe brands, you can also consider shopping at small stores in Dongdaemun and other shopping malls. These little shops are great for buying dress shoes with unique designs and features. We hope our list helps and let us know how your shopping goes!
---
If you have questions or comments about the blog post, please leave a comment below or email us at support@creatrip.com.