Seoul Accommodation Recommendations
Seoul Accommodation Recommendations! Communication in Chinese is possible! Hotel/Guest House Recommendations!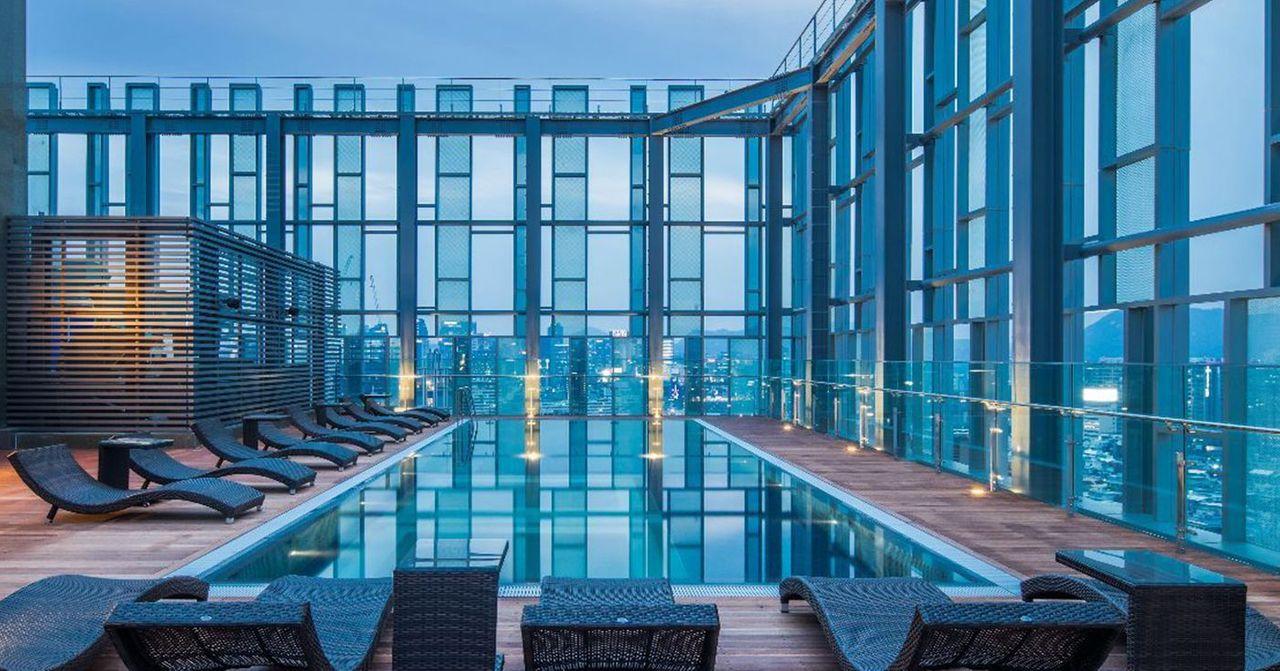 Hello, everyone! We are Creatrip, a group of Korean travel experts.
We proudly present you the latest, useful Korean travel information and tips every day.
A lot of people worry about their accommodation when visiting Seoul. Not only is the location of the accommodation important but also whether or not the accommodation is cost-efficient is also important. Today, I will introduce the Seoul Hotels and Guest Houses I have personally stayed at and enjoyed.
I hope this helps in your travels to Seoul.
---
Myeongdong Stay B Hotel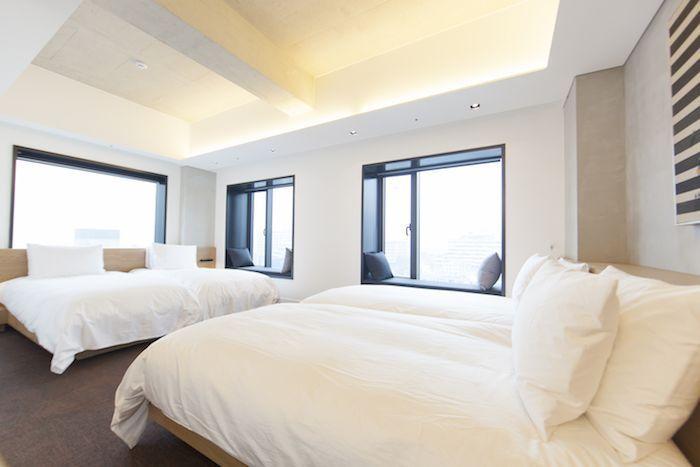 There are a lot of places to stay near Myeongdong but I recommend you stay at the Stay B Hotel. There are a variety of rooms you can choose from which includes a duplex room for families which has 4 single beds.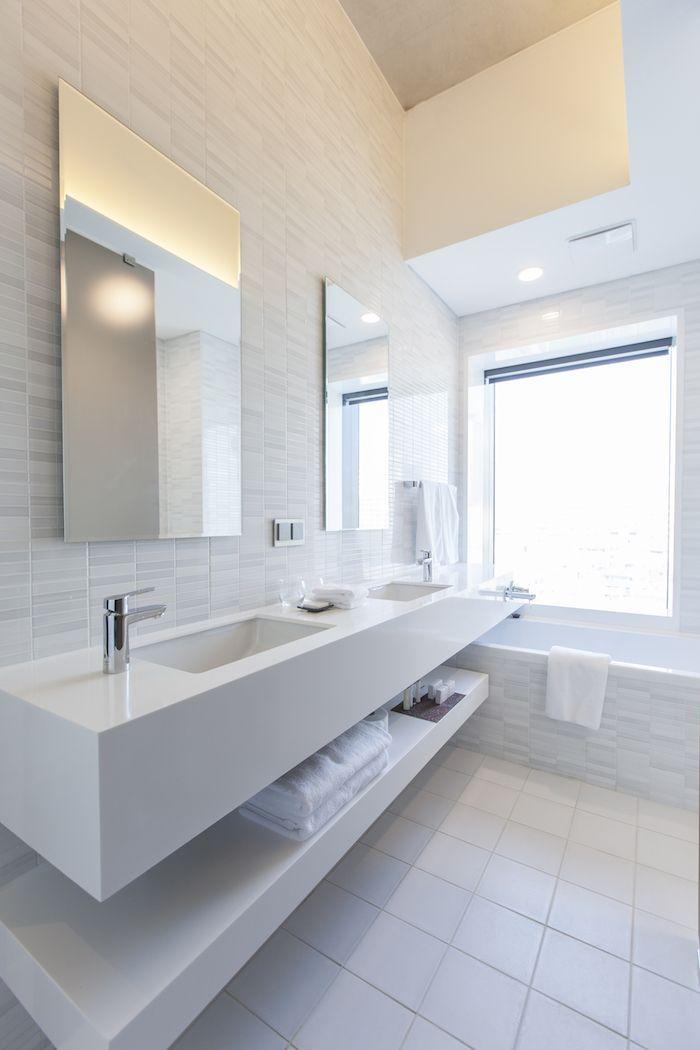 There is a living room and bathroom on one side of the room and beds and another bathroom on the other side making it perfect to use for a family trip.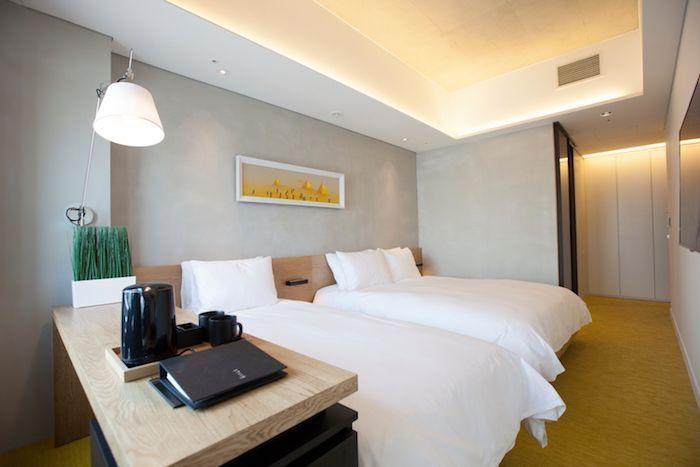 The Stay B Hotel with a Double Bed for a Double Room, 2 Single Beds for a Twin Room, 3 Single Beds for a Triple Room is famous in Myeongdong. There are also a variety of room types people can choose from on top of this which people can stay at when they travel to Seoul.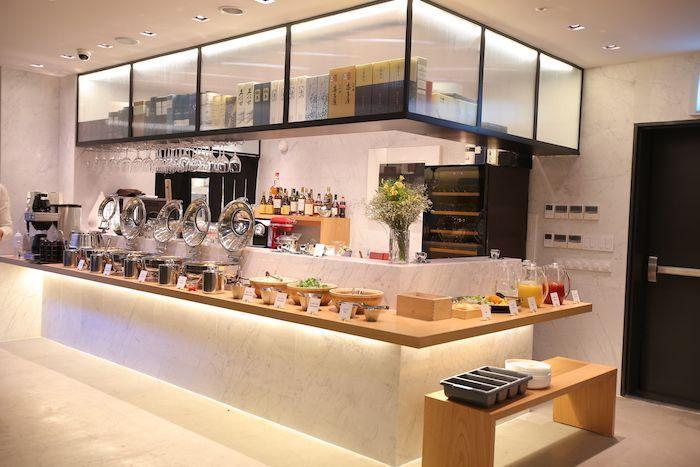 The most important part about the Stay B Hotel is that they have an amazing breakfast section that is very clean and tasty. However, the breakfast buffet is not included in the room price and must be purchased separately.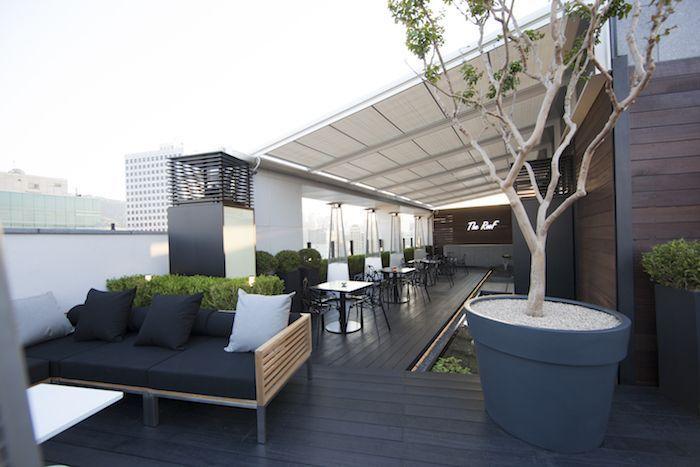 There is even an outdoor rooftop at the Stay B Hotel in Seoul. Enjoy a wonderful night in Seoul eating chicken and beer sitting on the rooftop as the wind blows.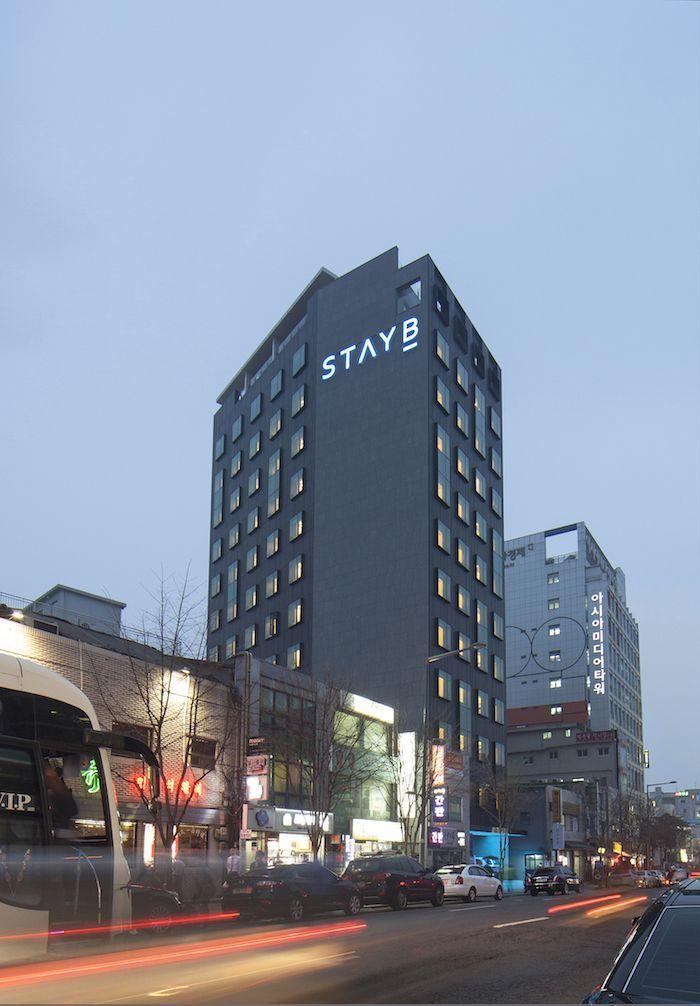 ---
Hongdae Hotel Baroato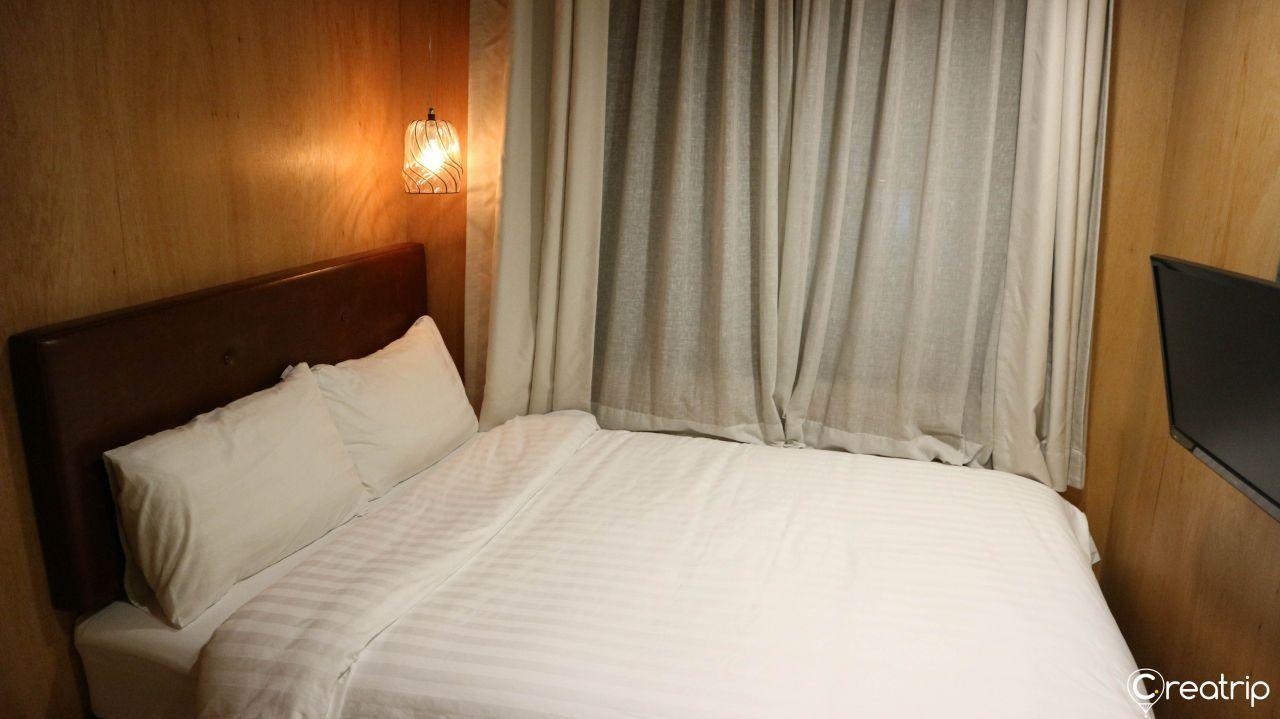 The second accommodation in Seoul I recommend is Hotel Baroato in Hongik University (Hongdae). Located in the downtown Hongdae Yeonnam area, it is close to the Hongdae Shopping District with a lot of restaurants and cafes located nearby making it very convenient to stay at.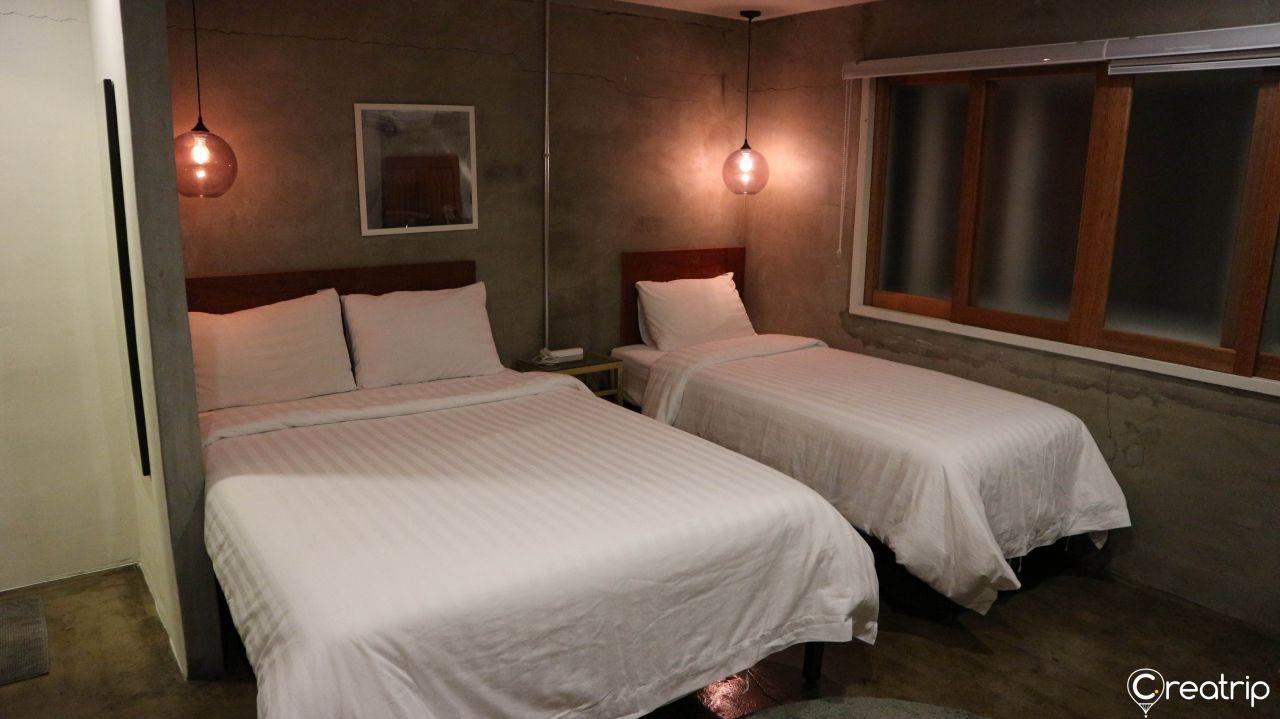 I recommend this accommodation as they has more elegant and refined decoration compared to other places as well as a wide variety of room types available.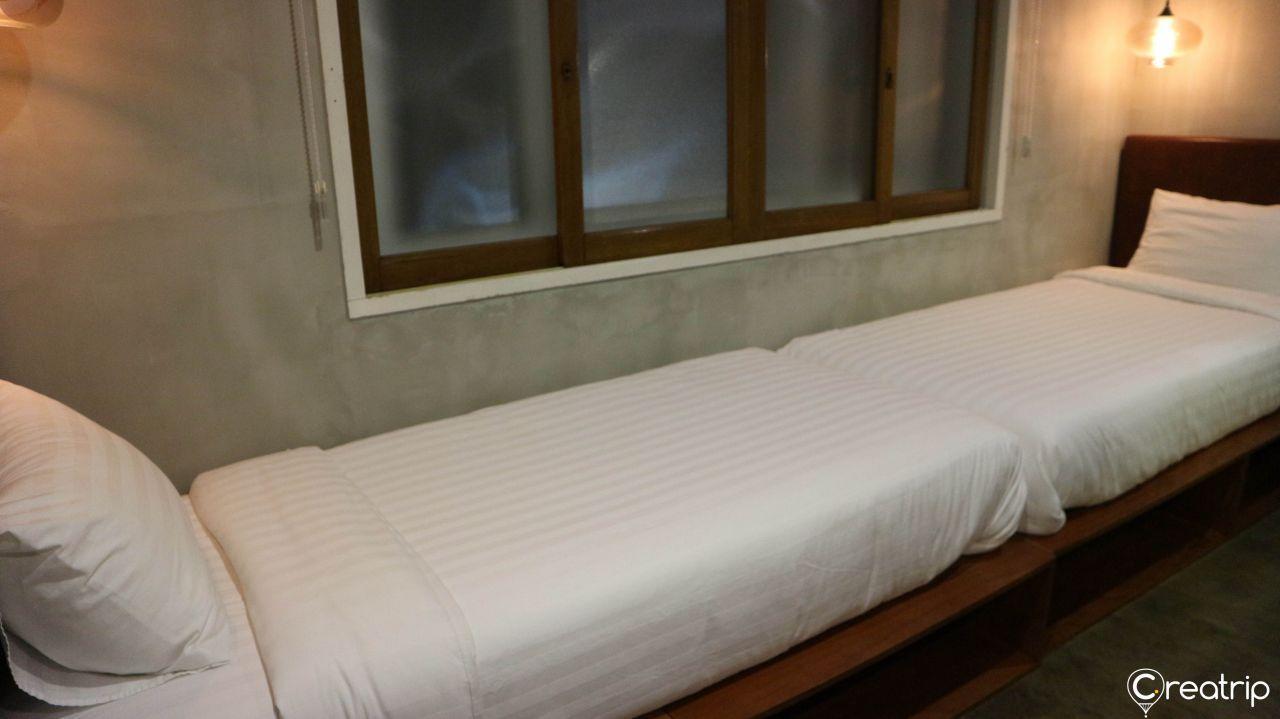 Each room has their own bathroom so there is no need to worry about sharing the bathroom with a stranger.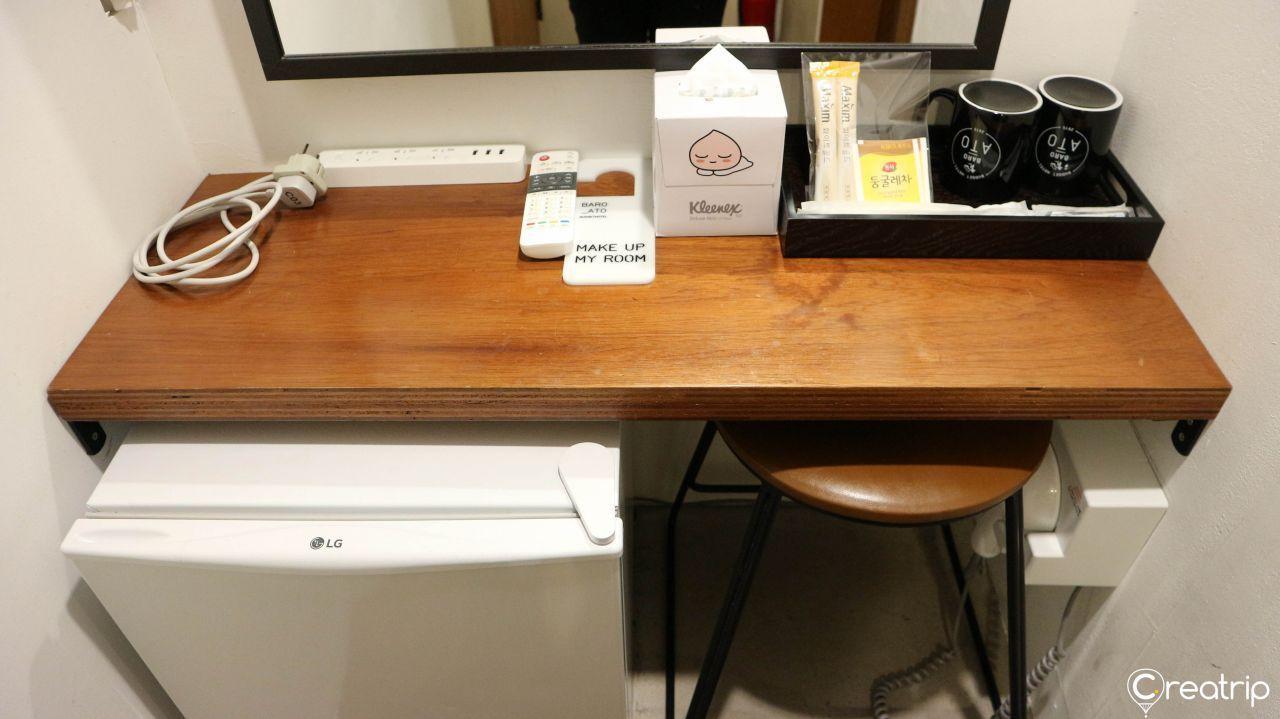 There are Chinese speaking staff present, but the majority of them are there in the morning. The Korean staff can also communicate in English so don't worry too much.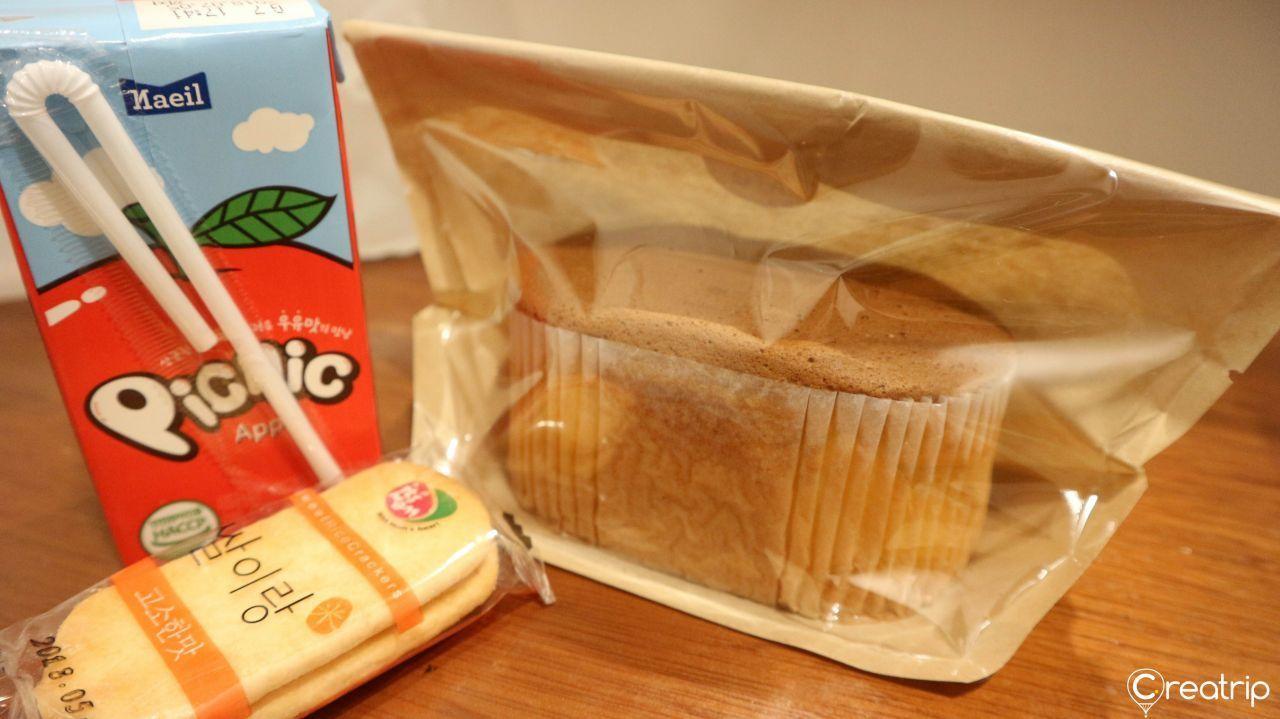 Hotel Baroato's breakfast is special as it is hung on your door every morning so there is no need for you to dress up and go out to eat breakfast. It is perfect for lazy people, right?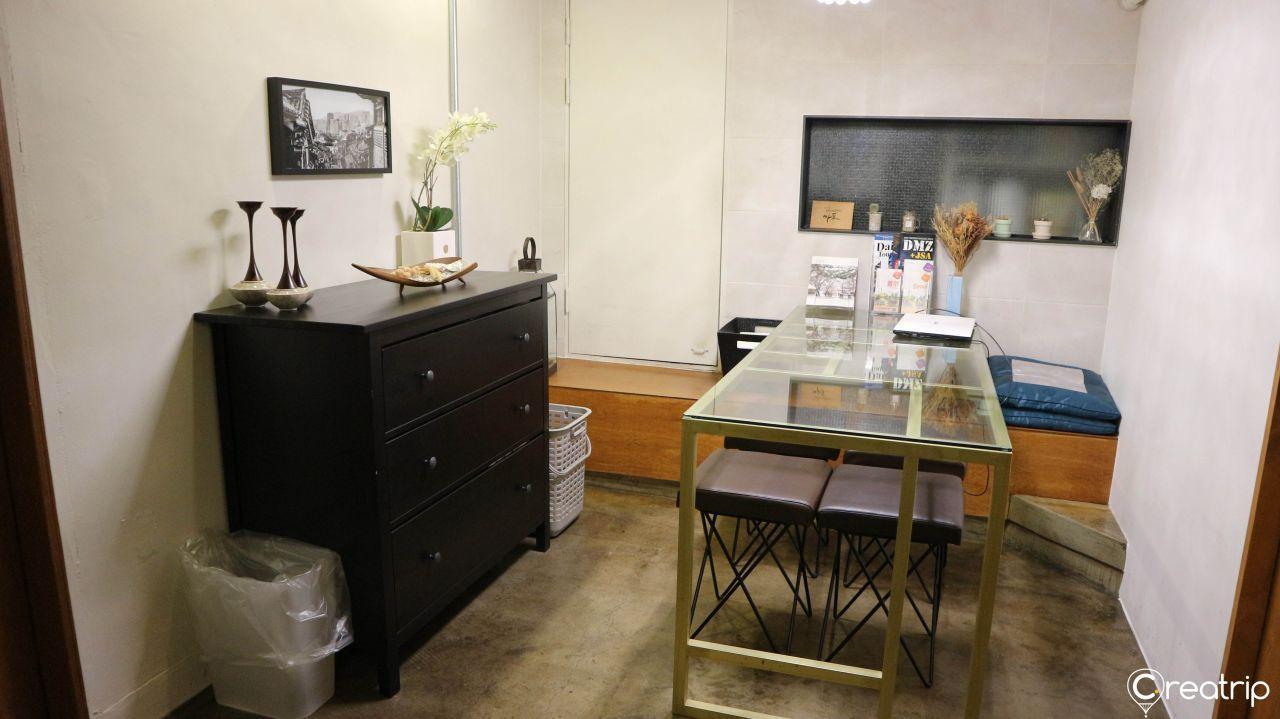 The rooms of Hotel Baroato lock through passwords on the door which can be reset by the guest staying in the room. This allows guests to feel very safe in their room.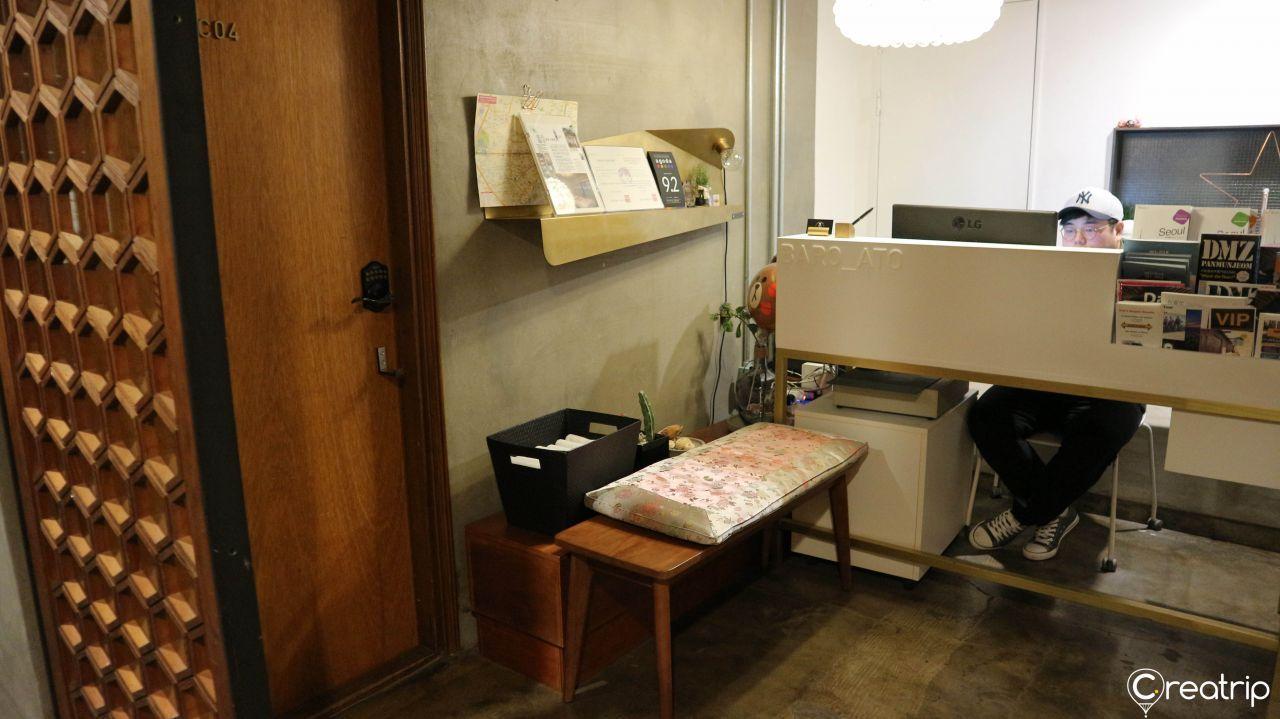 ---
Dongdaemun Novotel Ambassador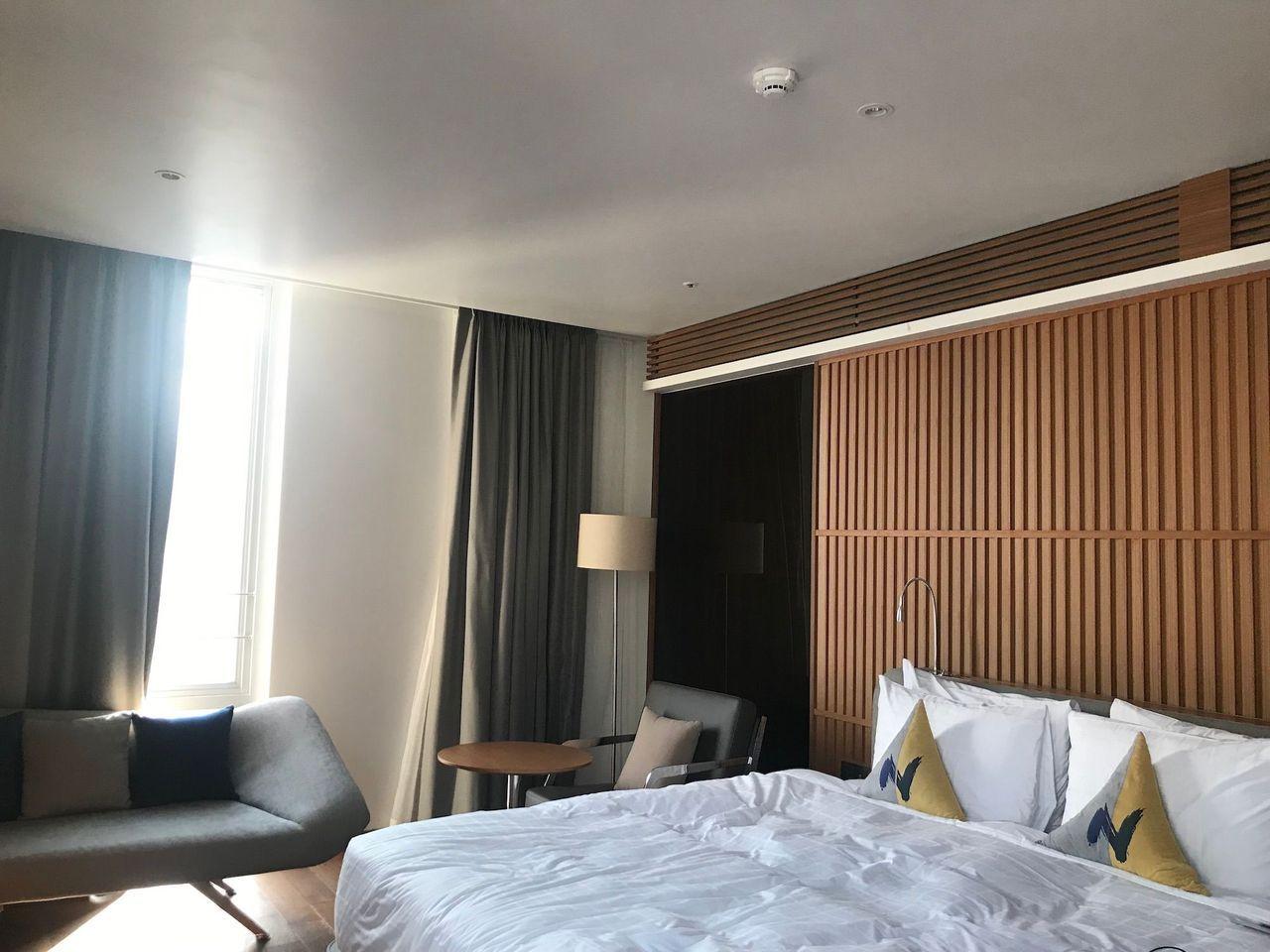 This hotel located in Dongdaemun is a relatively high-end Seoul accommodation. It is perfect for people who want to truly enjoy their holiday in Seoul comfortably as the price of this accommodation is higher than other places.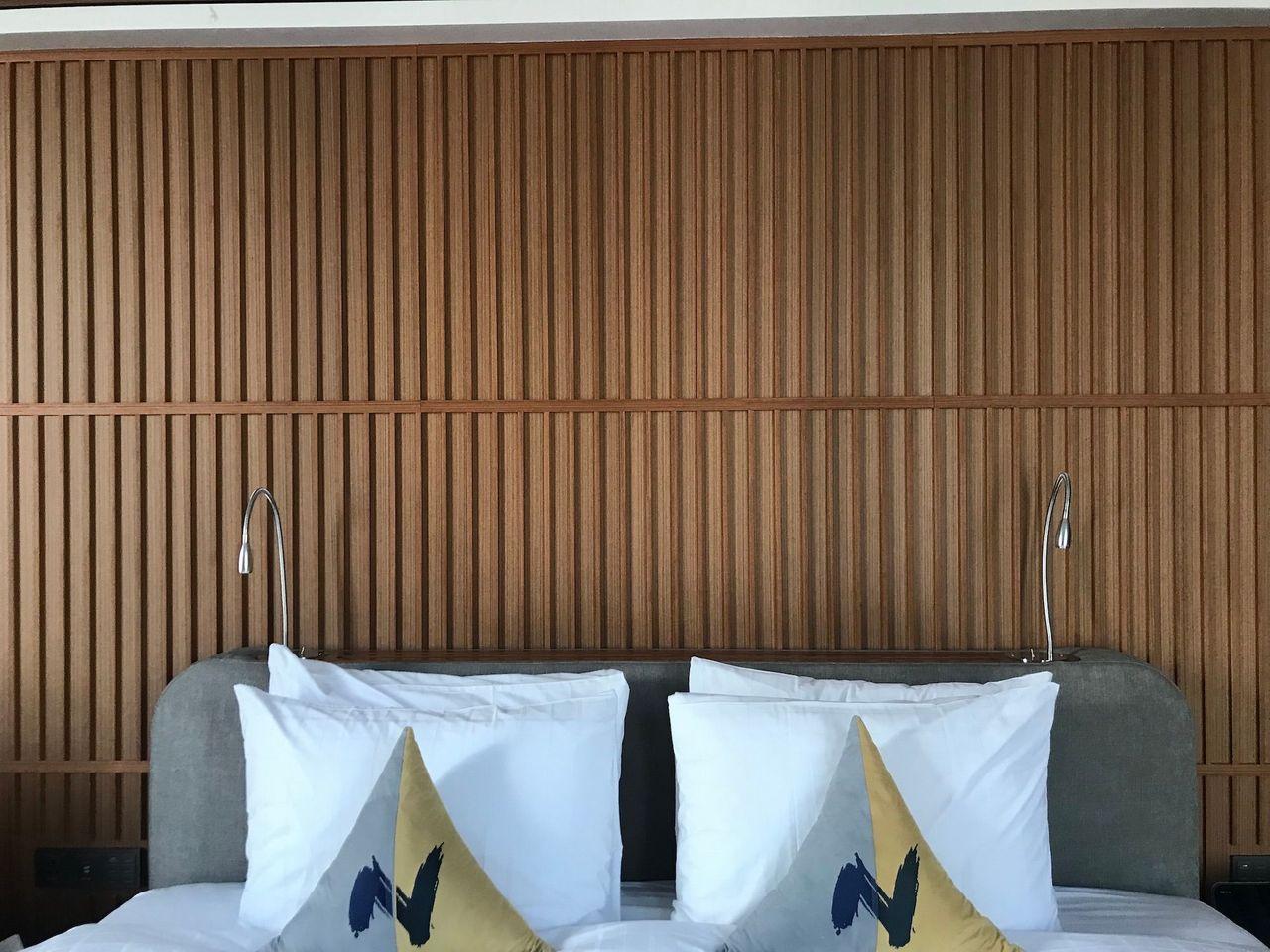 The rooms are diverse and each of them are beautiful. There are sofas, desks, chairs available in each room. It is an amazing experience to stay here.
The best thing about this place is that the hotel has a big bed that is extremely comfortable. It is more than enough for two people to comfortably sleep which was very satisfying for me. It is also very comfortable to sleep in.

The bathroom of the rooms are also very big with a bathtub on top of a shower. How about staying here and making beautiful travel memories?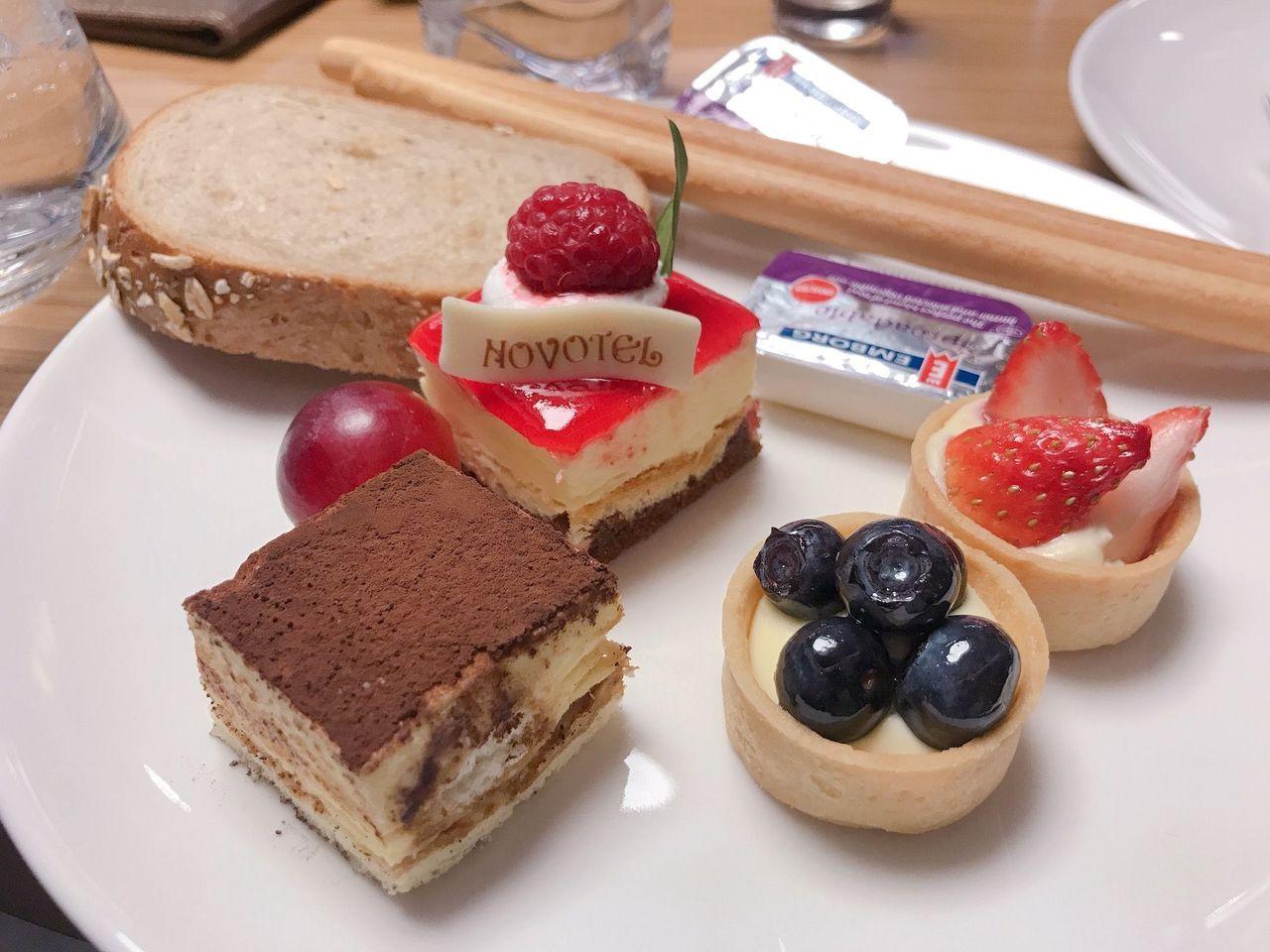 I recommend this accommodation as there are a lot of additional facilities you can use that are extremely good. Enjoy a relaxing time at Dongdaemun Novotel Ambassador after an exhausting flight to Korea.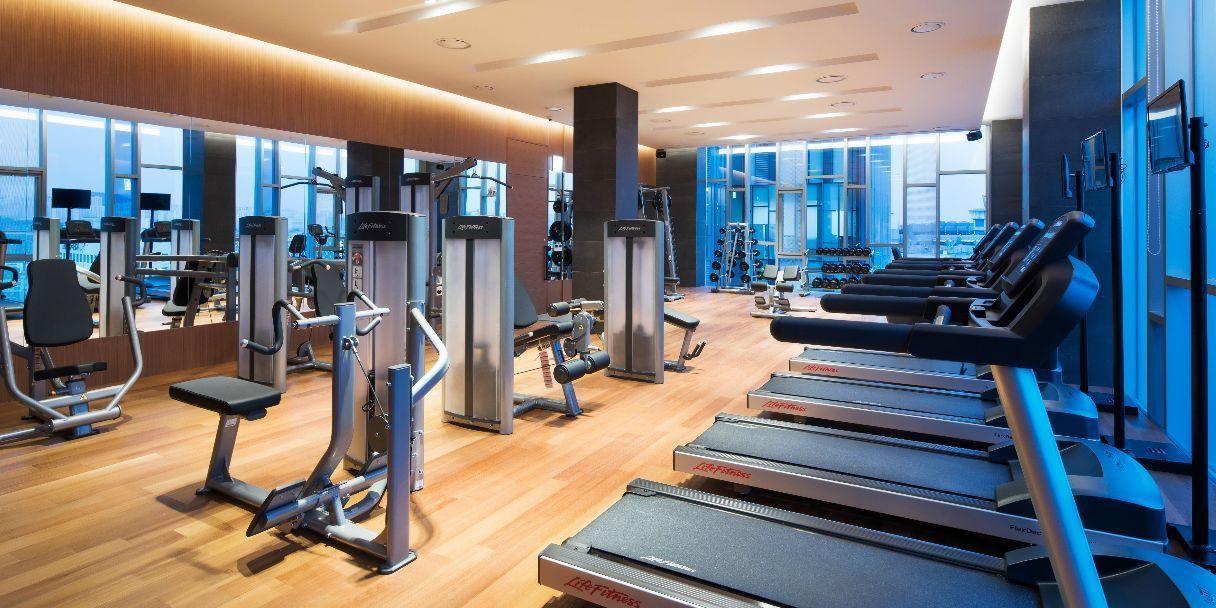 Novotel Ambassador Hotel has an outdoors swimming pool that is just dazzling. You are sure to enjoy a pleasant holiday if you decide to stay here.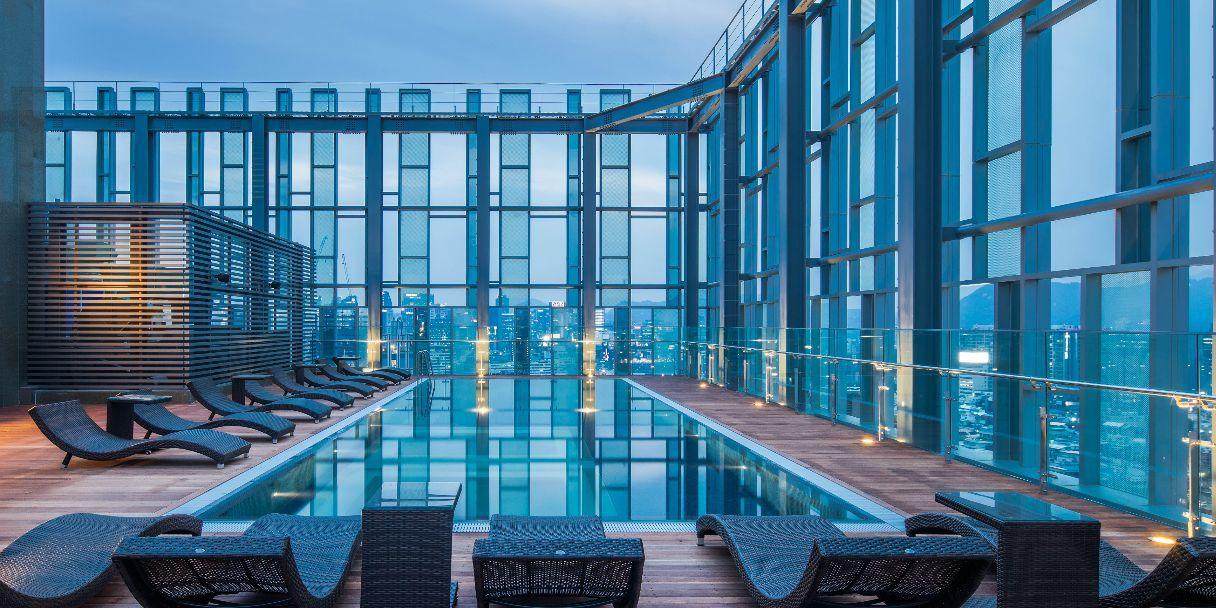 ---
Dongdaemun Baiton Hotel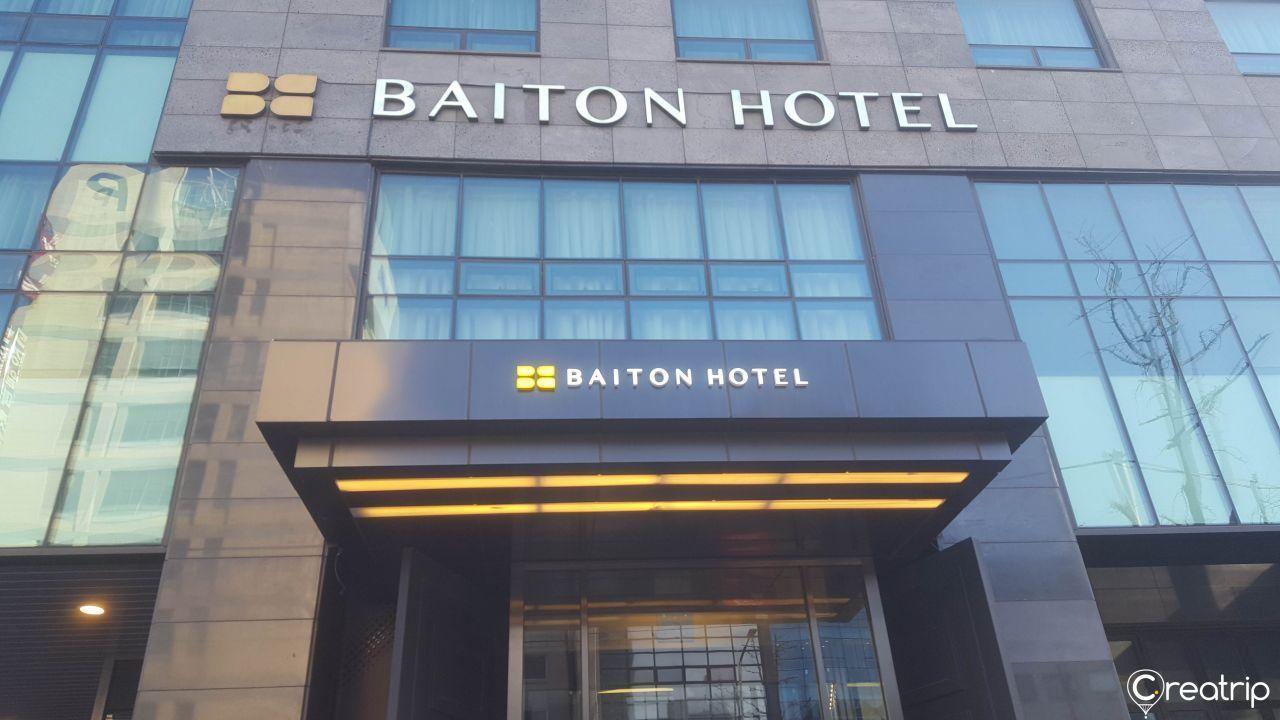 The Baiton Hotel is also located in Dongdaemun and is relatively cheap and is located very close to the Dongdaemun DDP Shopping District.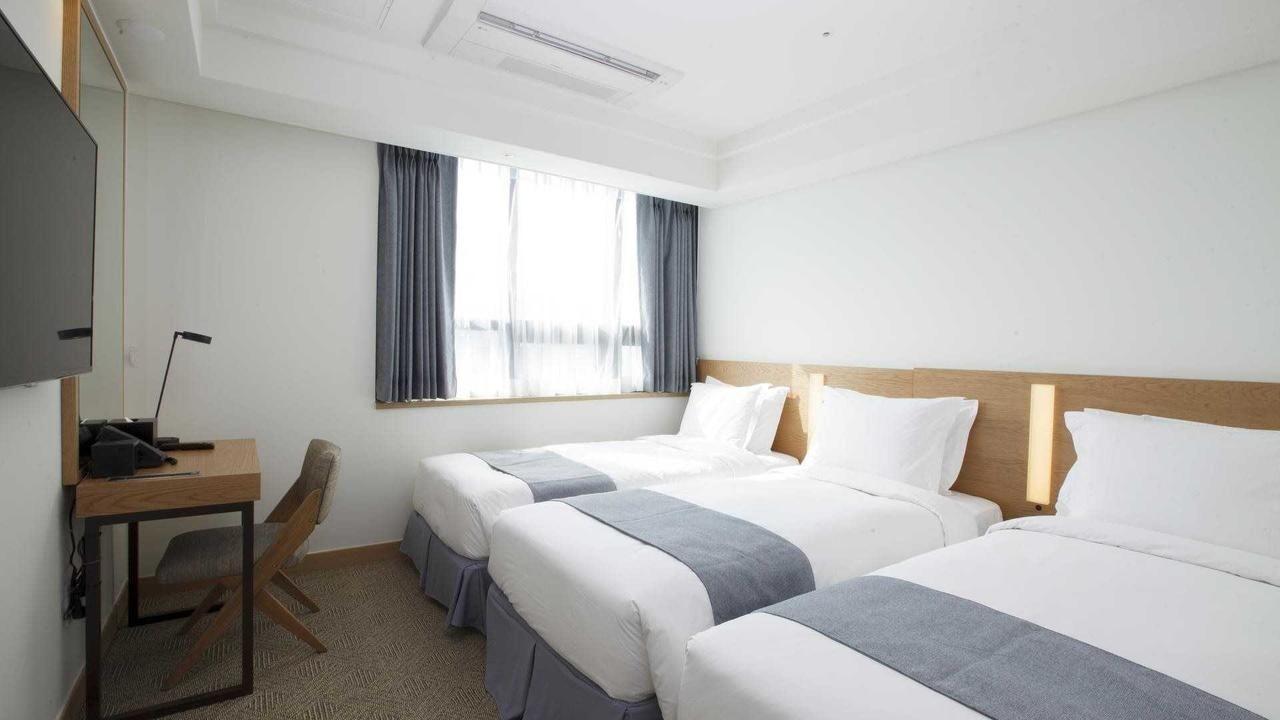 There are a wide variety of rooms you can choose from starting from single rooms to family rooms! It is very suitable for people traveling Seoul alone.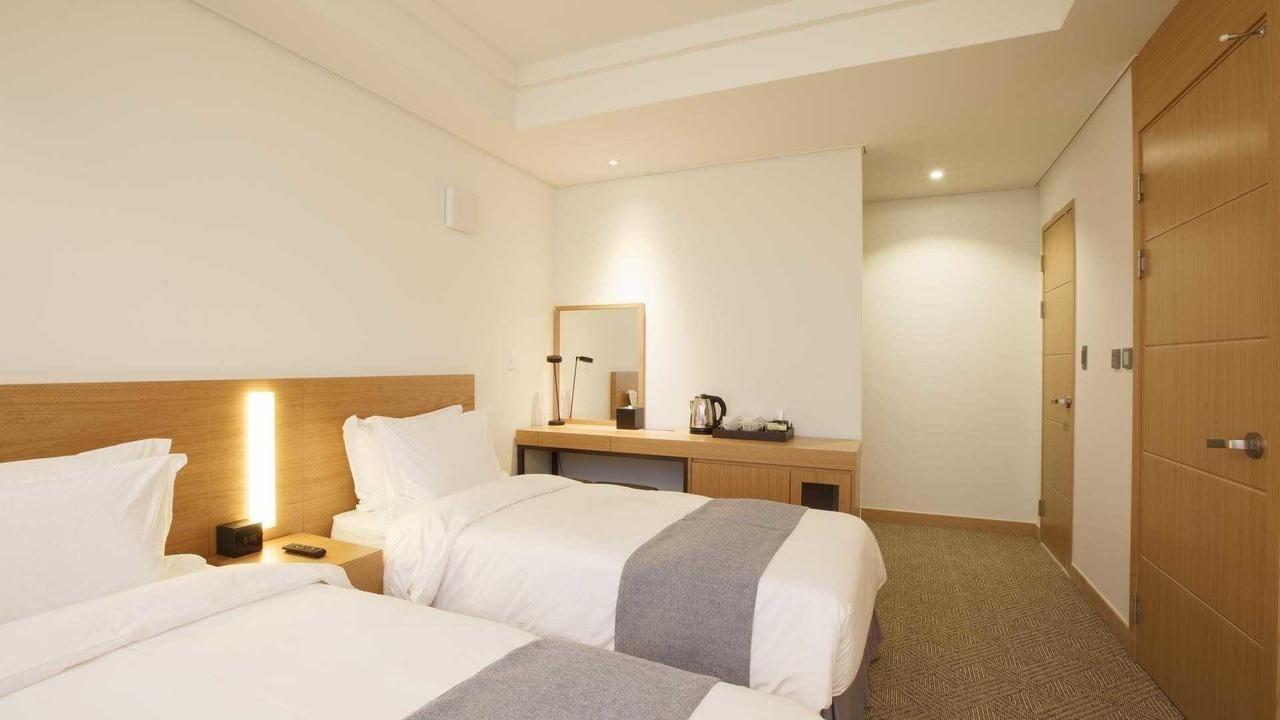 The beds at Baiton Hotel is very comfortable and clean with Chinese explanations available. There are people that work 24 hours that speak Chinese so don't worry about communication issues.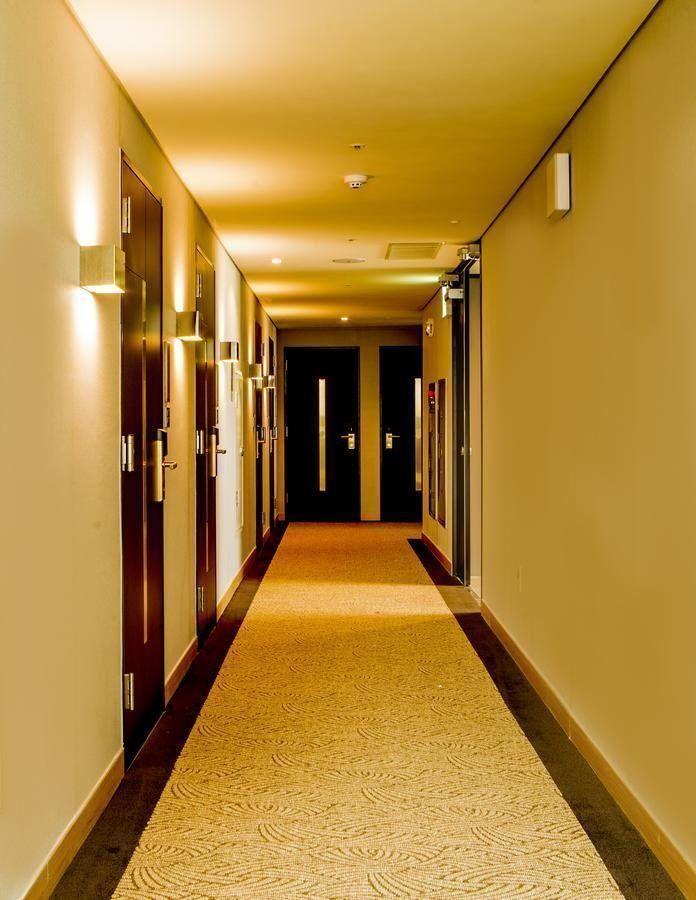 However, the bathrooms in this hotel does not have a bathtub which may be a con for some people.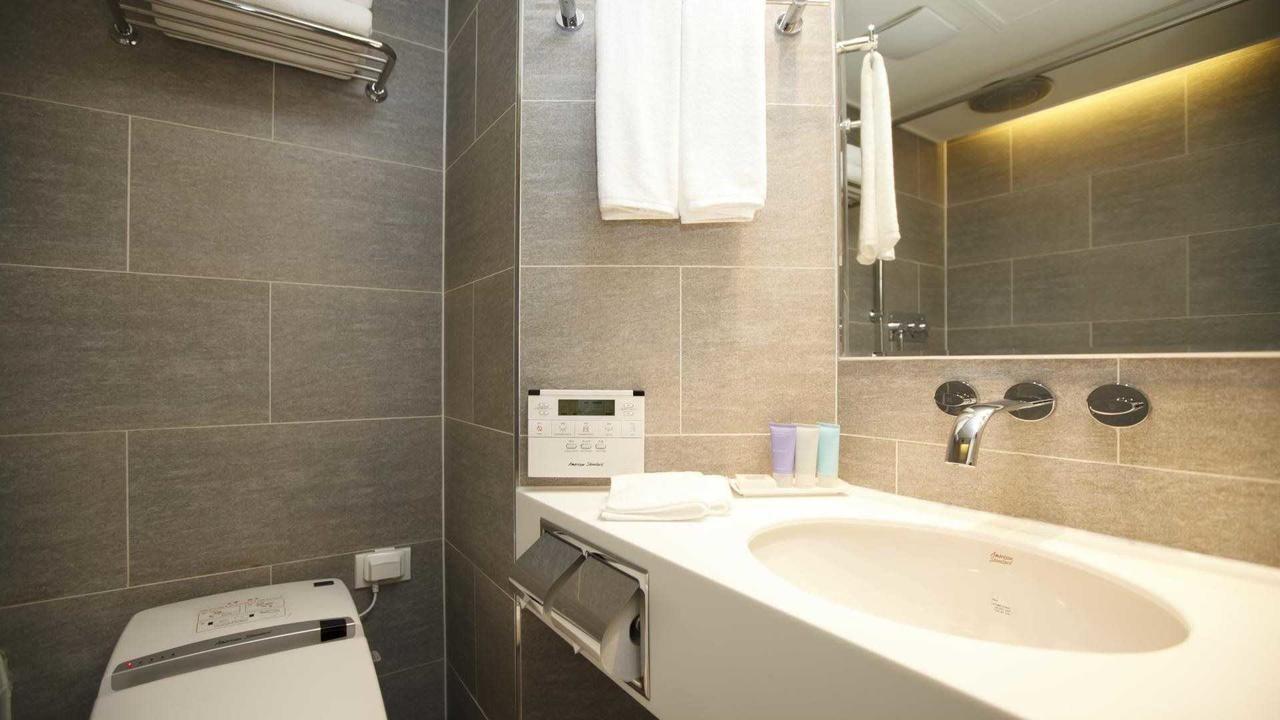 The location however is extremely convenient as there are a lot of delicious restaurants and attractions you can visit nearby. However, the physical room you stay at may be smaller than other hotels.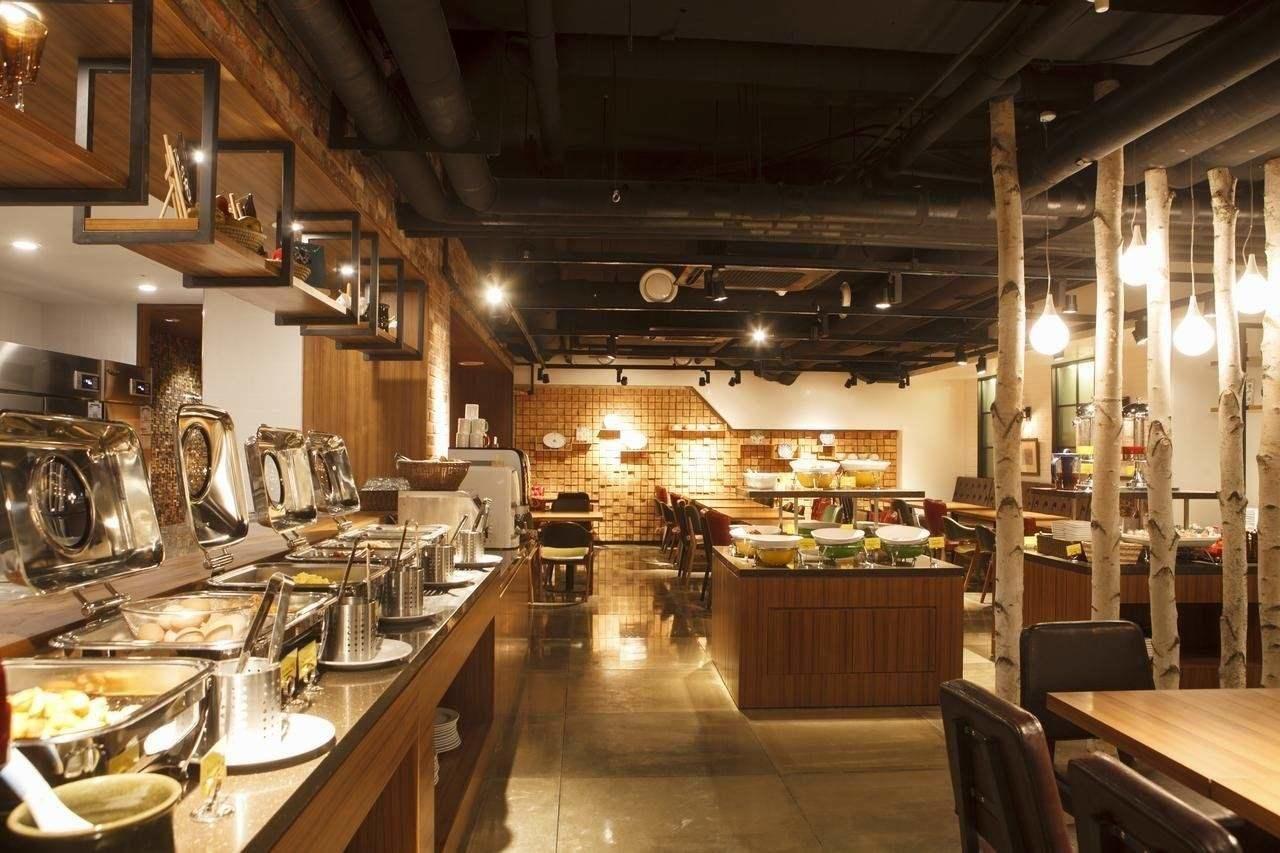 ---
Gwanghwamun Shilla Stay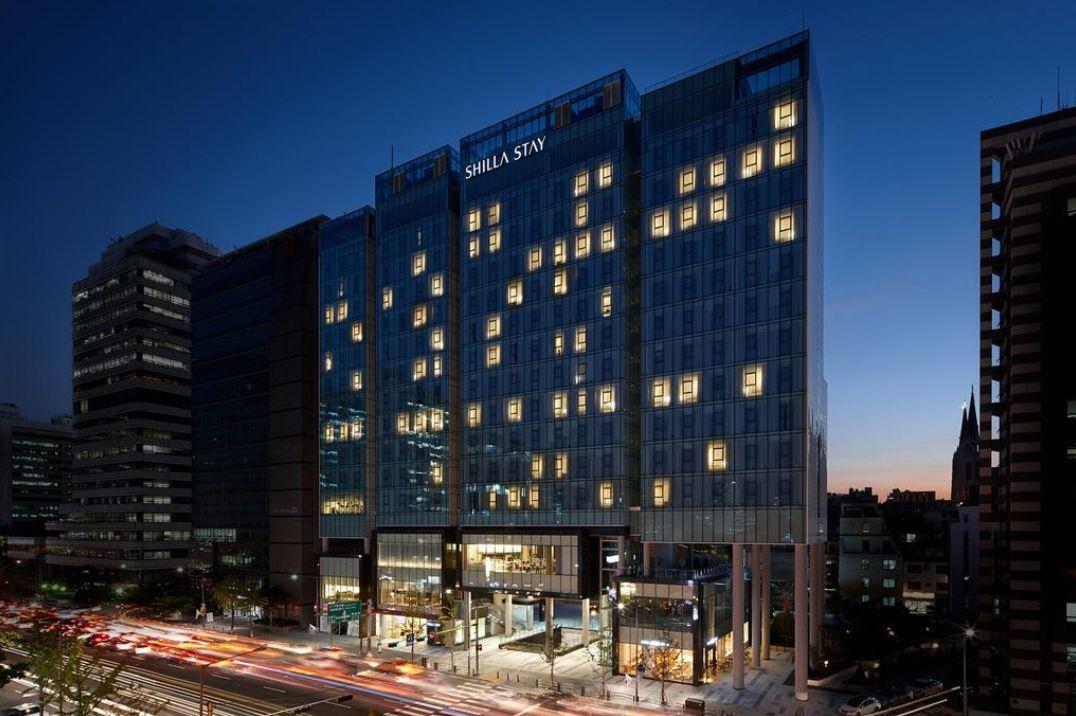 Shilla Stay located in Gwanghwamun, Seoul is actually a chain of hotels that are under the Samsung Group. It is located in other areas around Seoul, so if you want to stay at a Shilla Stay in another place make sure to search up that location to see if they have one.
Although the rooms may be a bit small, having transparent windows like this reduces the sense of being trapped and gives it a spacious and open look.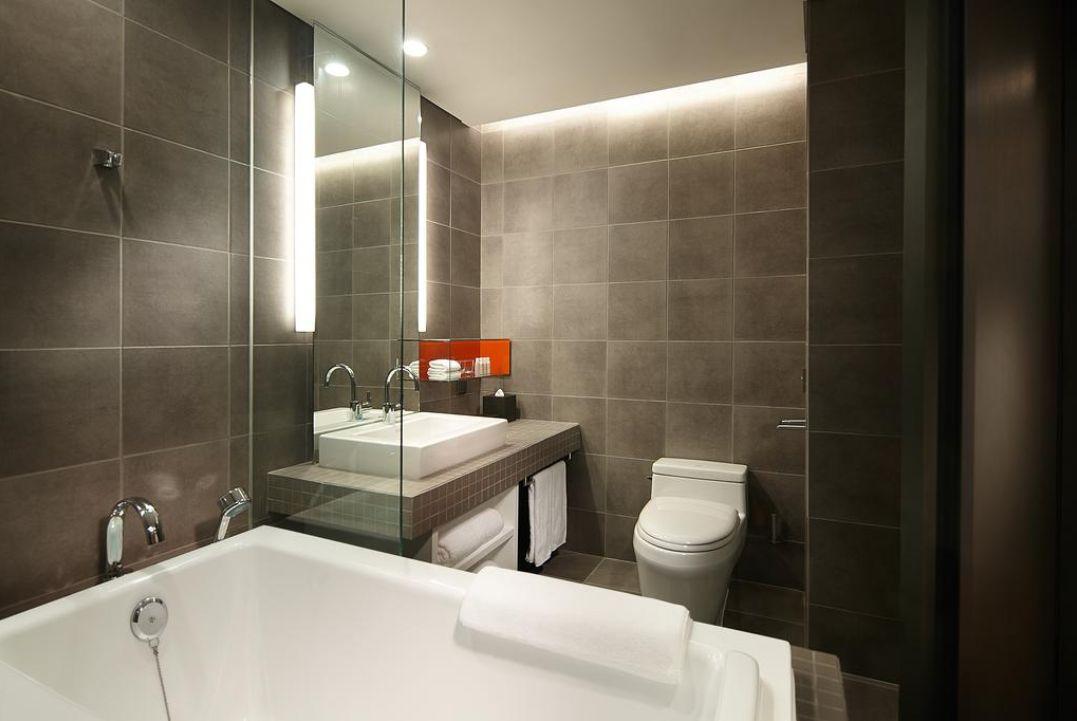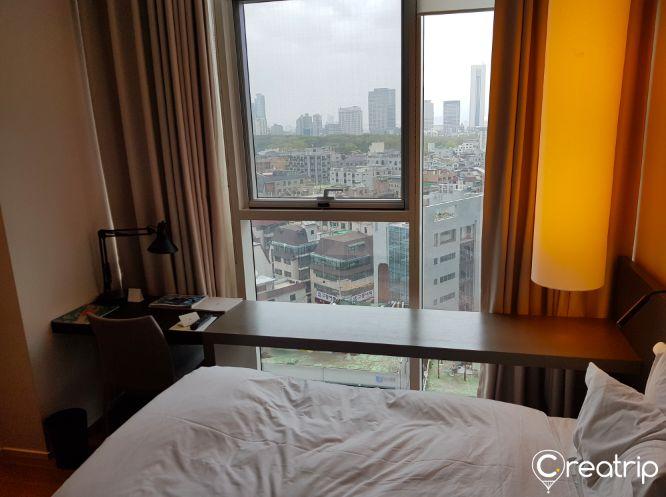 You can also enjoy the view of Seoul from the wide windows from your hotel room on a high floor which is very pretty at night.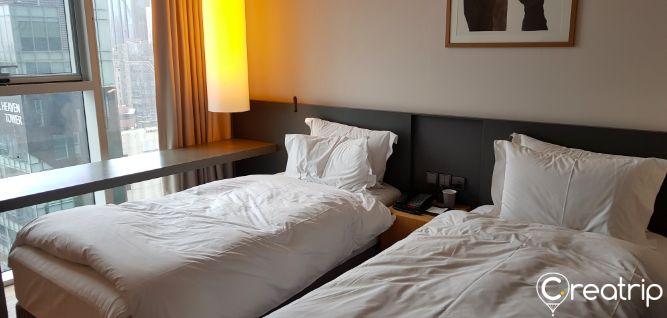 The space usage of the rooms are very smart with everything fitted into a small space. The location of the hotel was very convenient to me located in Gwanghwamoon as it was close to Jongak and Gyeongbok Palace.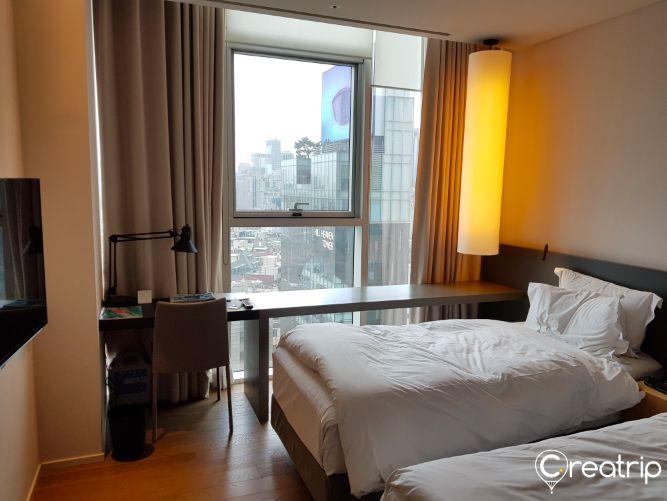 For me, staying at Shilla Stay was a good experience as it had everything I needed.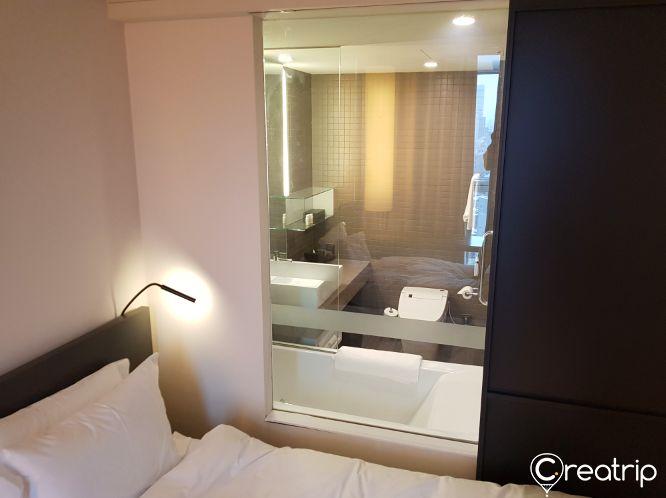 ---
Dangsan Station Hotel Loft (Near Hongdae)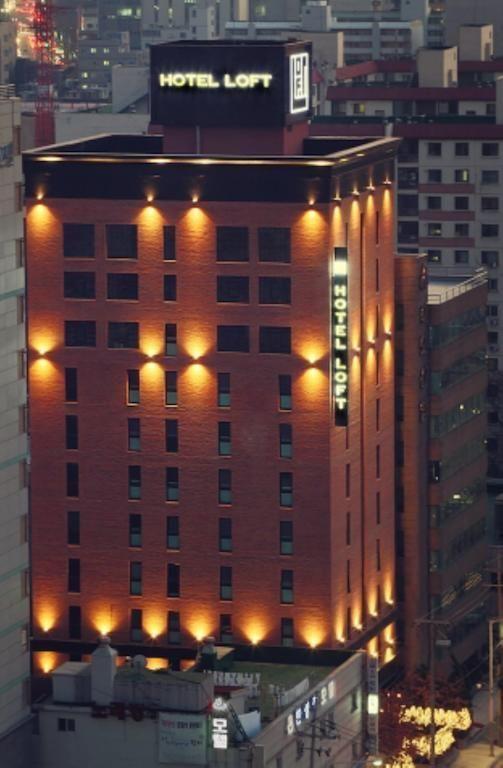 Dangsan Station is just two stops away from Hongdae and is relatively quiet making Hotel Loft a good choice for people who don't want to stay in a noisy environment like Hongdae when they sleep.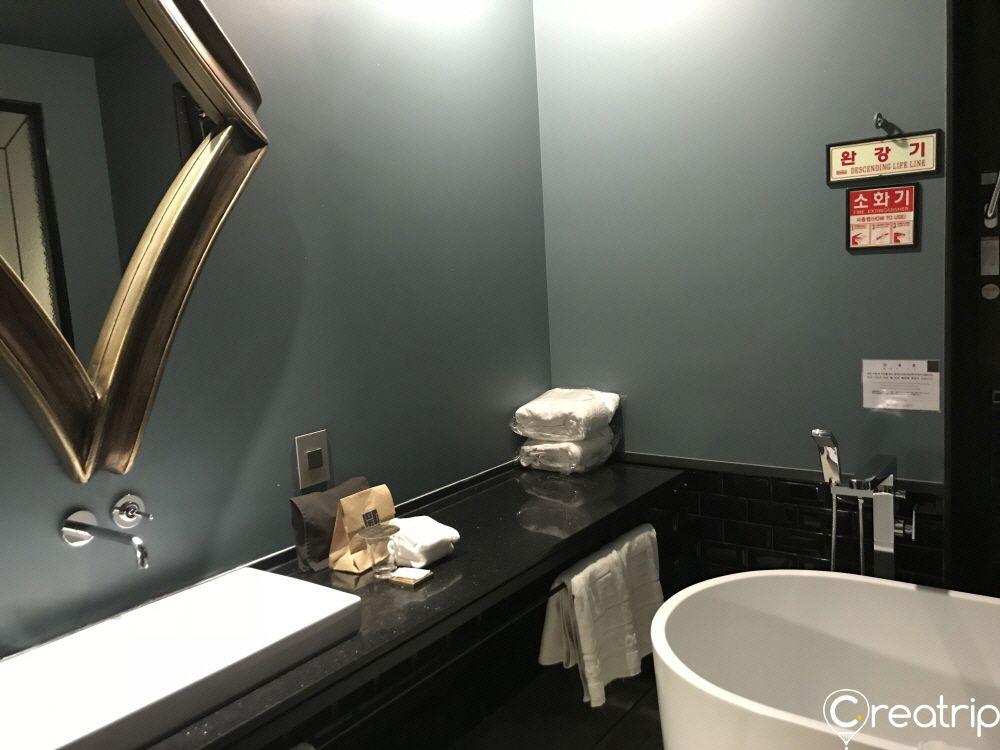 This hotel is very simple, clean, and comfortable and also has a bathtub you can use!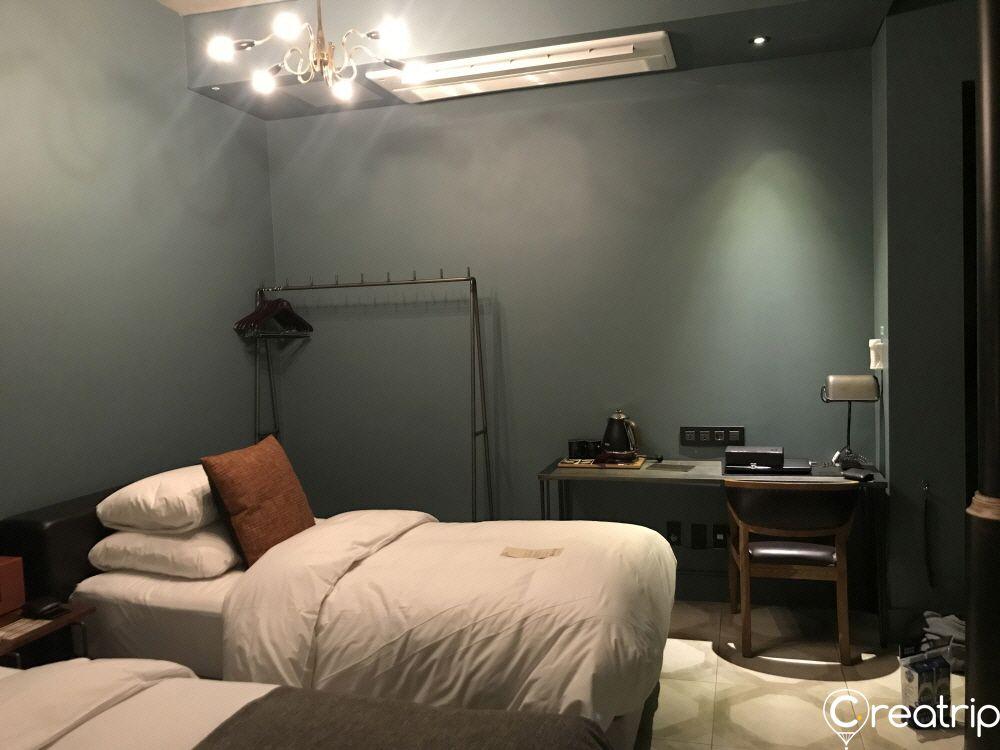 The layout of the room is really simple and feels like a European/American inn (Like those that appear in movies). The overall atmosphere of the room gives you a calm feeling.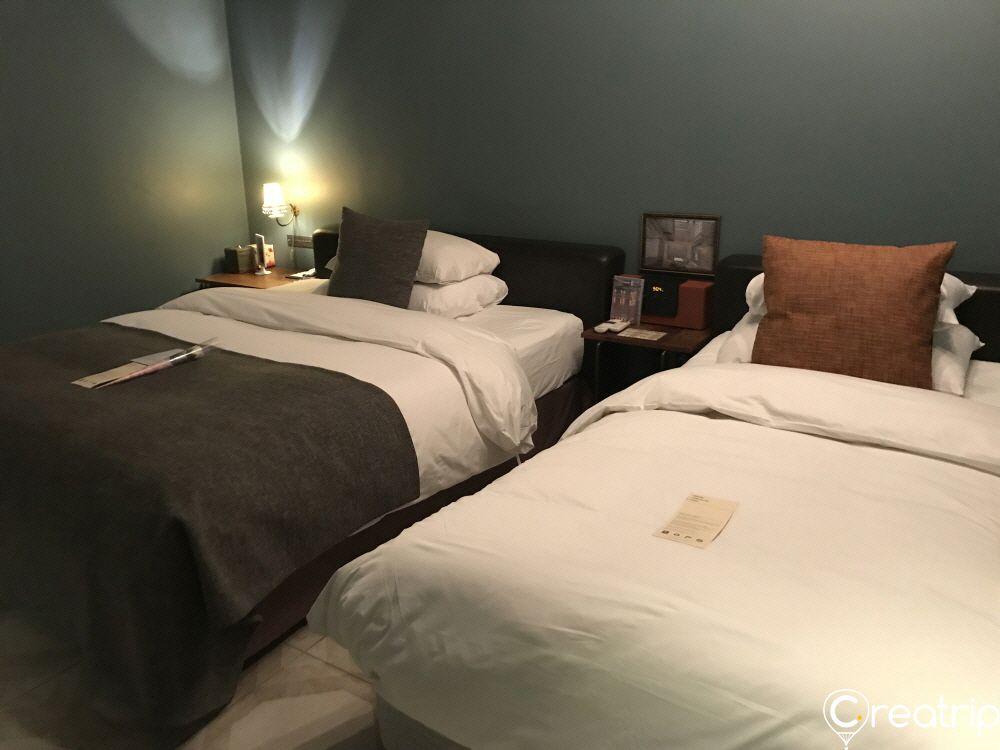 You can choose the two bed room type if you want to sleep alone to stay more comfortably during your trip and energize during the night to walk around a lot in the day.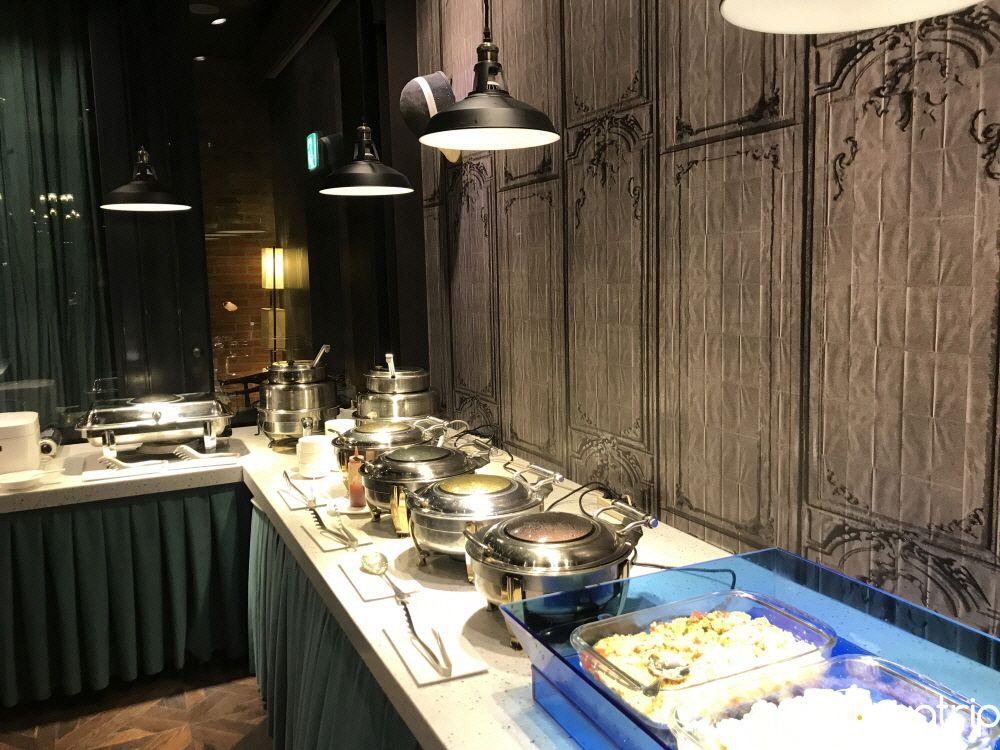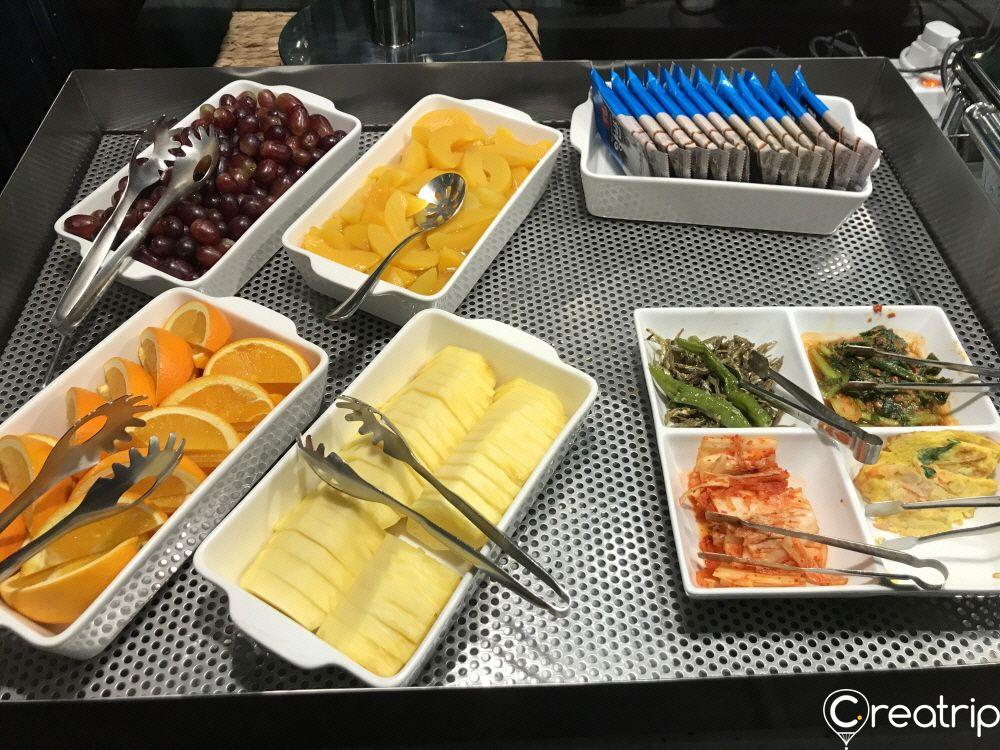 The price for breakfast here is really cheap with a wide variety of food available. I would recommend you stay at this hotel if you are looking for a very cost-efficient accommodation to stay at.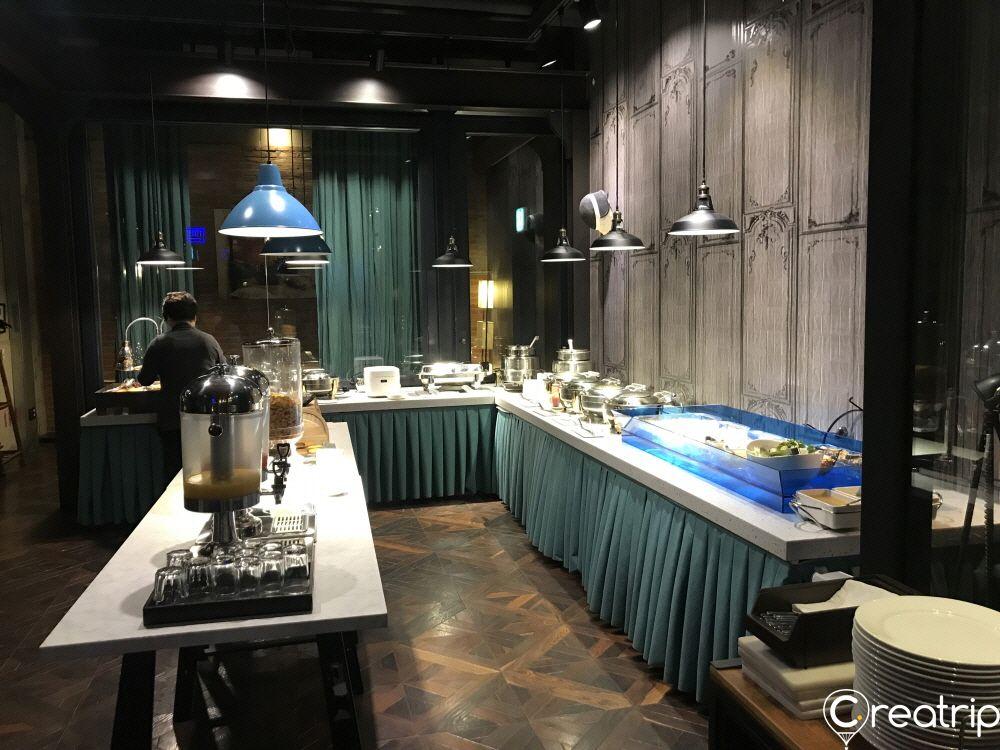 ---
Today, we looked at Seoul Accommodation Recommendations on accommodations I personally stayed at. If you are yet to choose where to stay at when visiting Seoul, make sure to read this post.
The hotels and guest houses mentioned in this post not only speak Chinese but are both comfortable and clean. I hope this post helps you!
---