E-mart Yeoungdeungpo Branch
Yeongdeungpo is connected to the metro station and is super easy to find!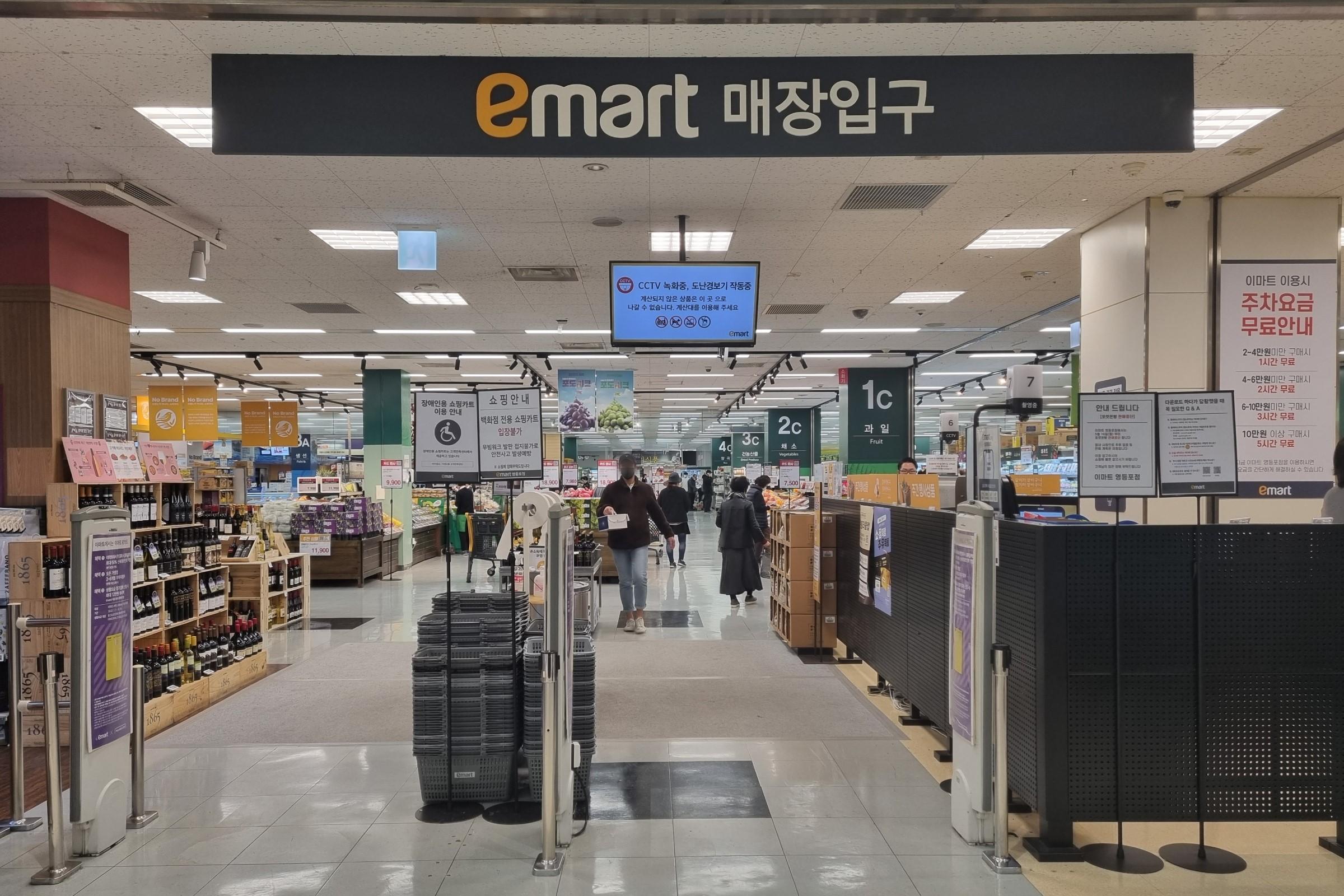 A great place to get souvenirs is the supermarkets here in Korea! The prices are usually a lot cheaper and they have a wide range of Korean goods! One of the biggest supermarket chains in Korea is E-mart and you would most likely find one nearby where you currently are. The E-mart at Seoul Station is popular among tourists and can get quite busy so we recommend going to the one in Yeongdeungpo, which is nearby. This branch is also near Hongdae, so it's not hard to get to.
---
Information
Address: 서울 영등포구 영중로 15
15 Yeongjoong-ro, Yeongdeungpo-gu, Seoul
Hours: 10:00 - 23:00(Closed on the second and fourth Sunday of each month)
Click here to check if your branch is open:
---
Review
You can get to E-mart by exiting Yeongdeungpo Station Exit 5. Walk straight into the underground shopping mall and you'll find the entrance to Shinsegae Department Store on your left.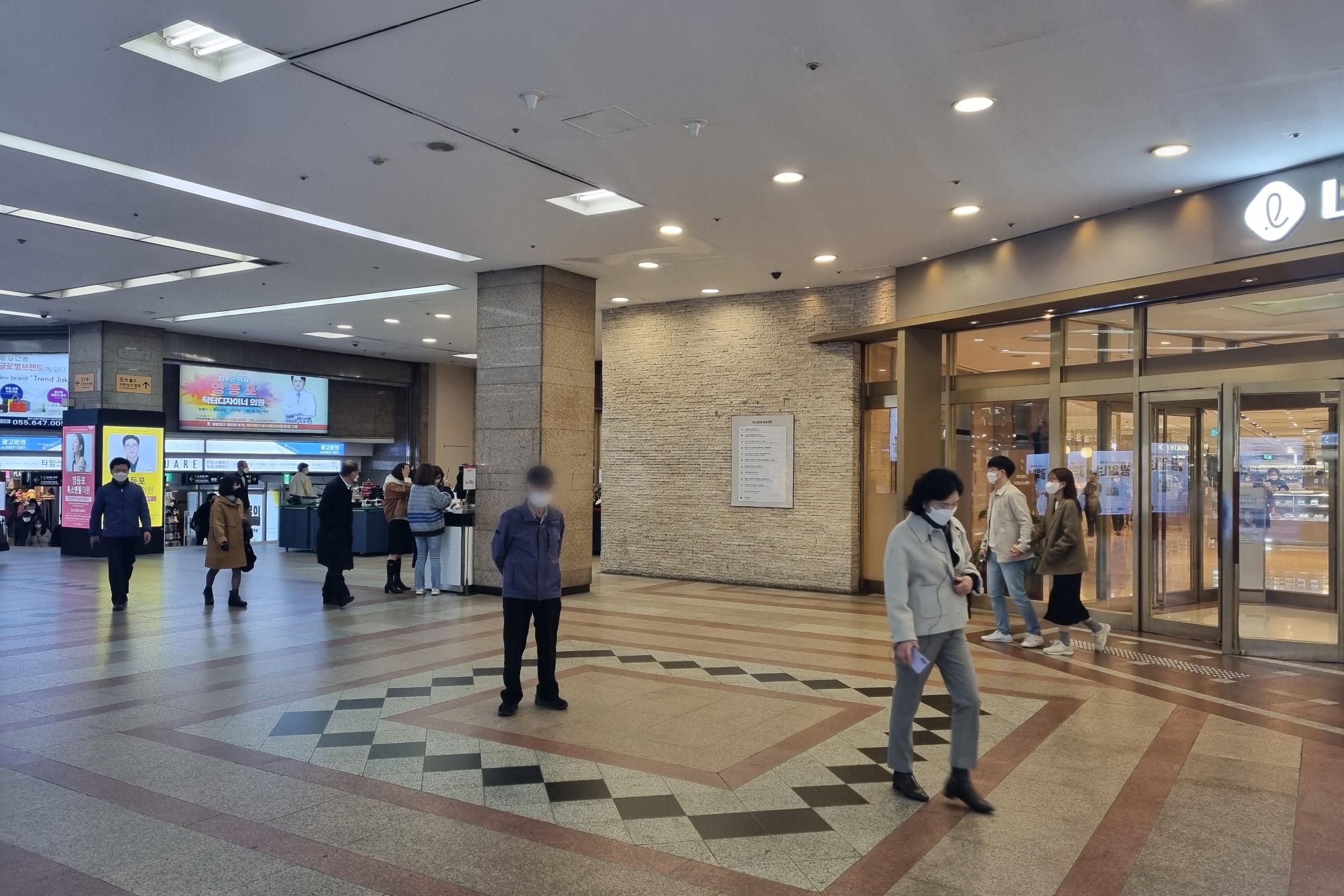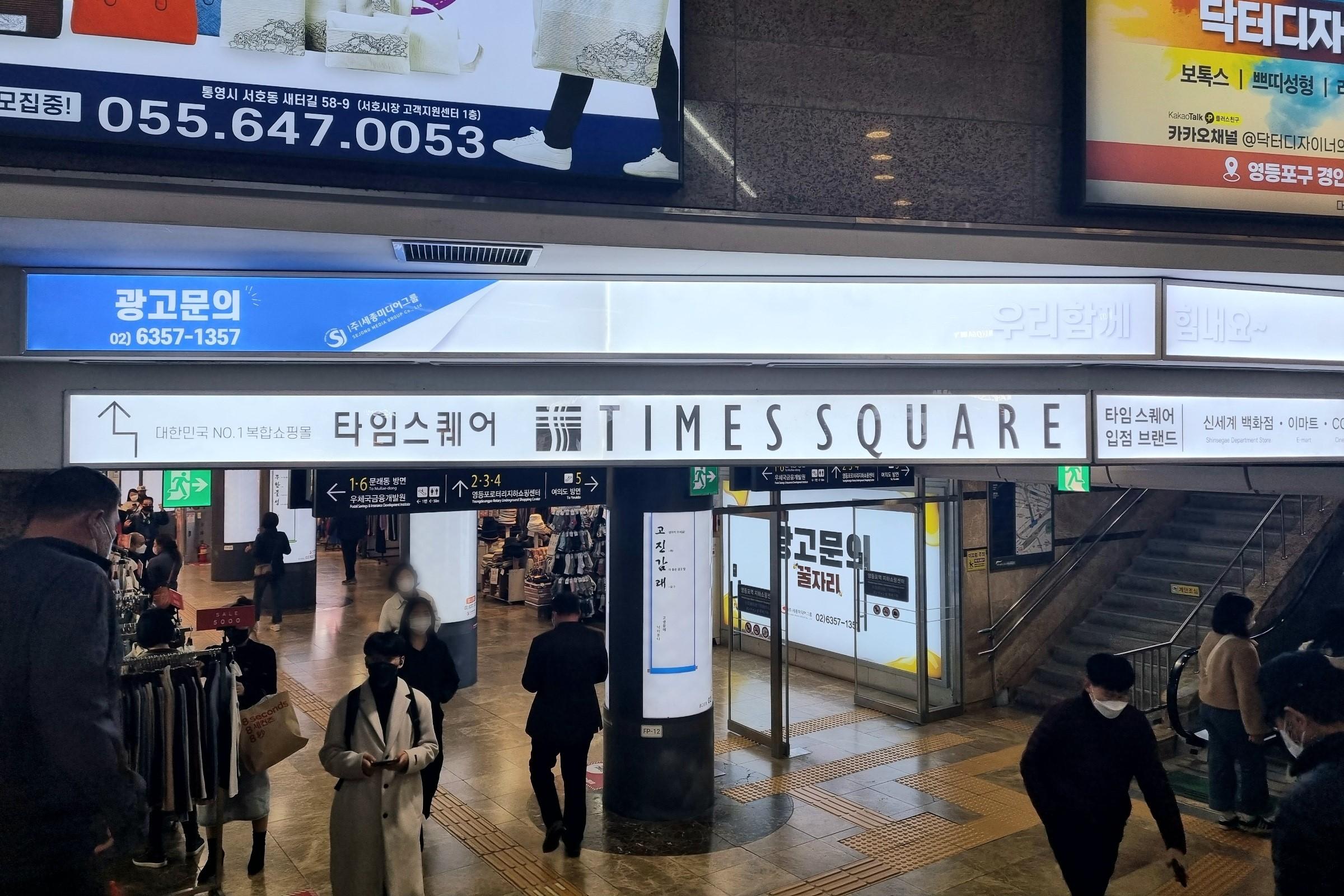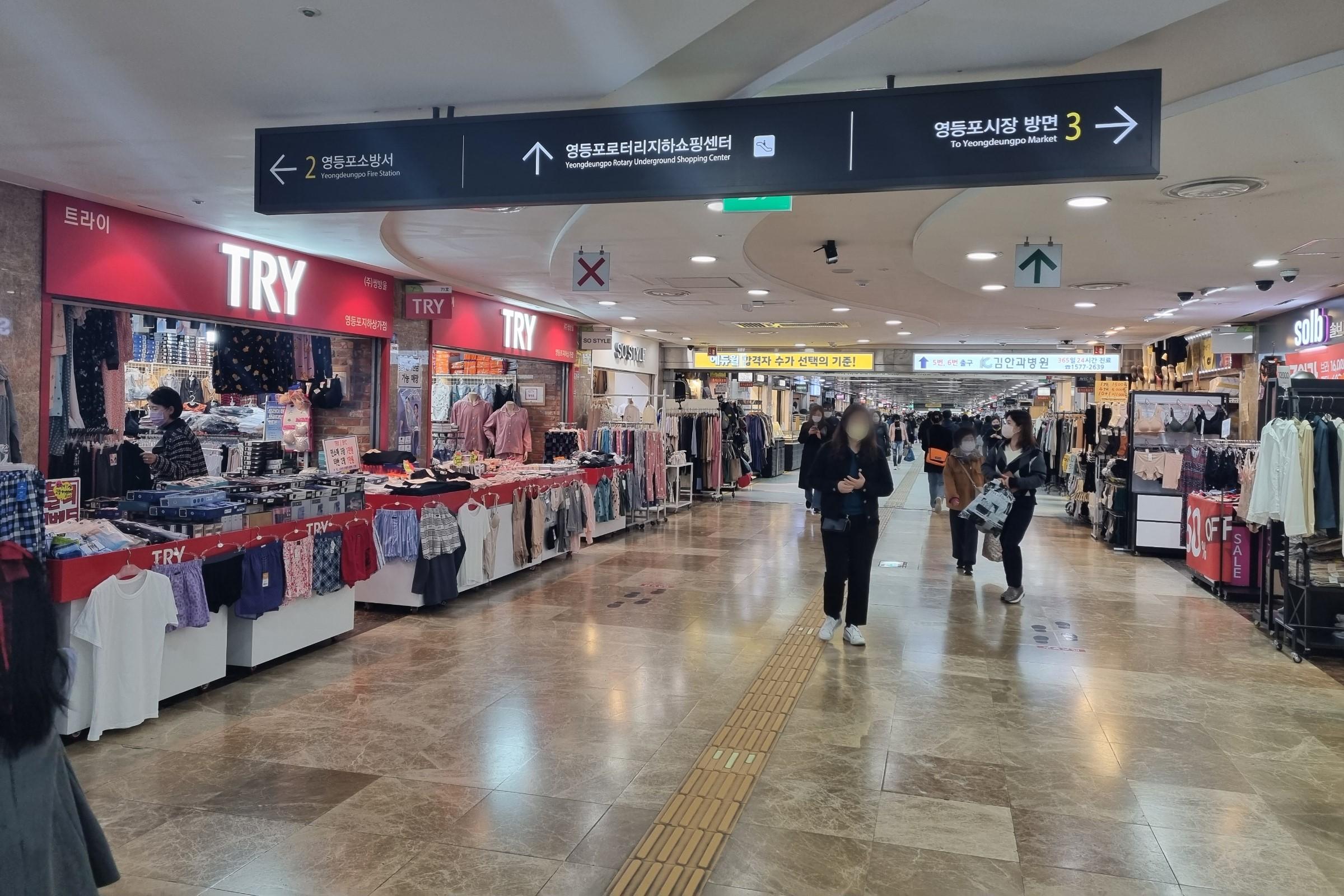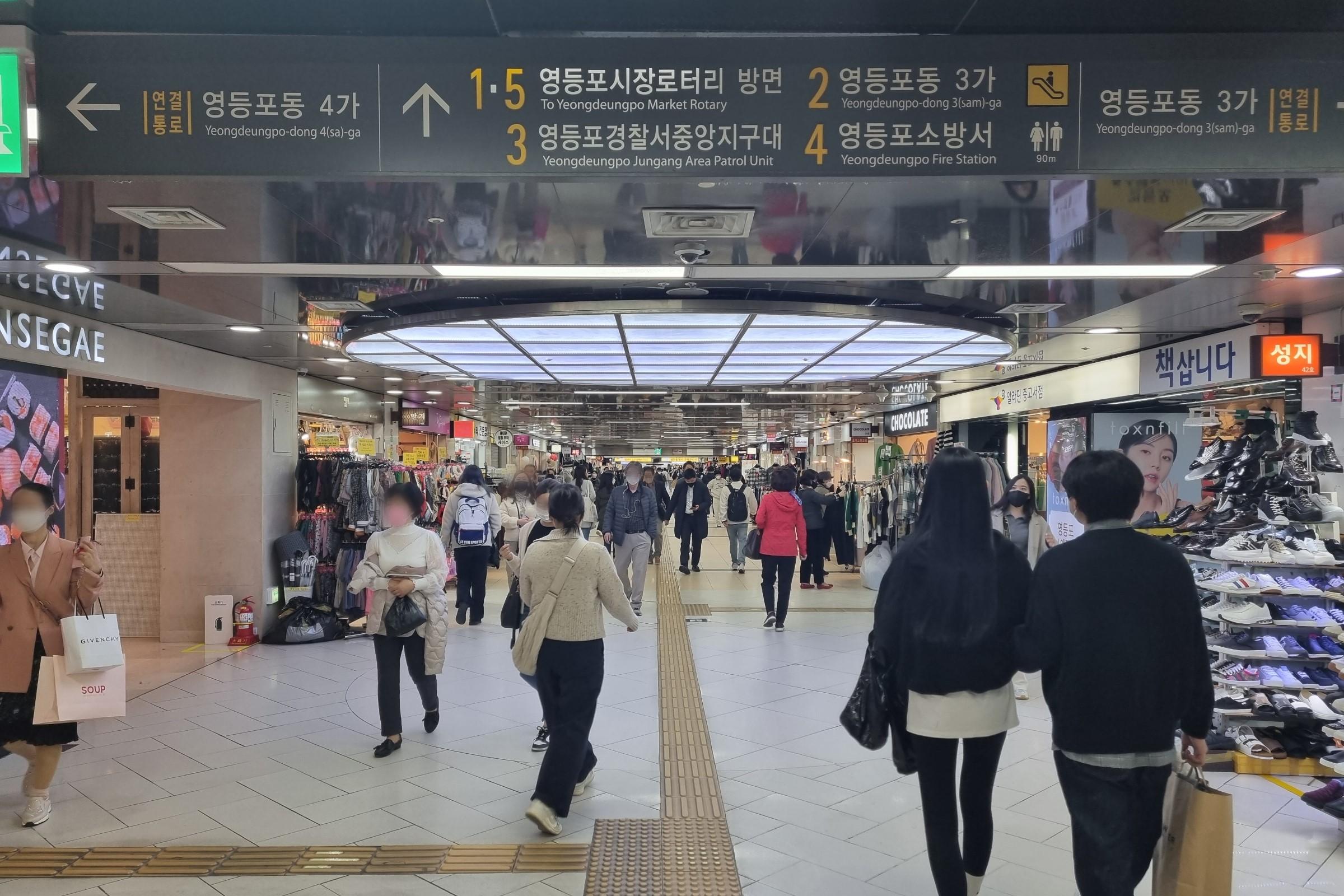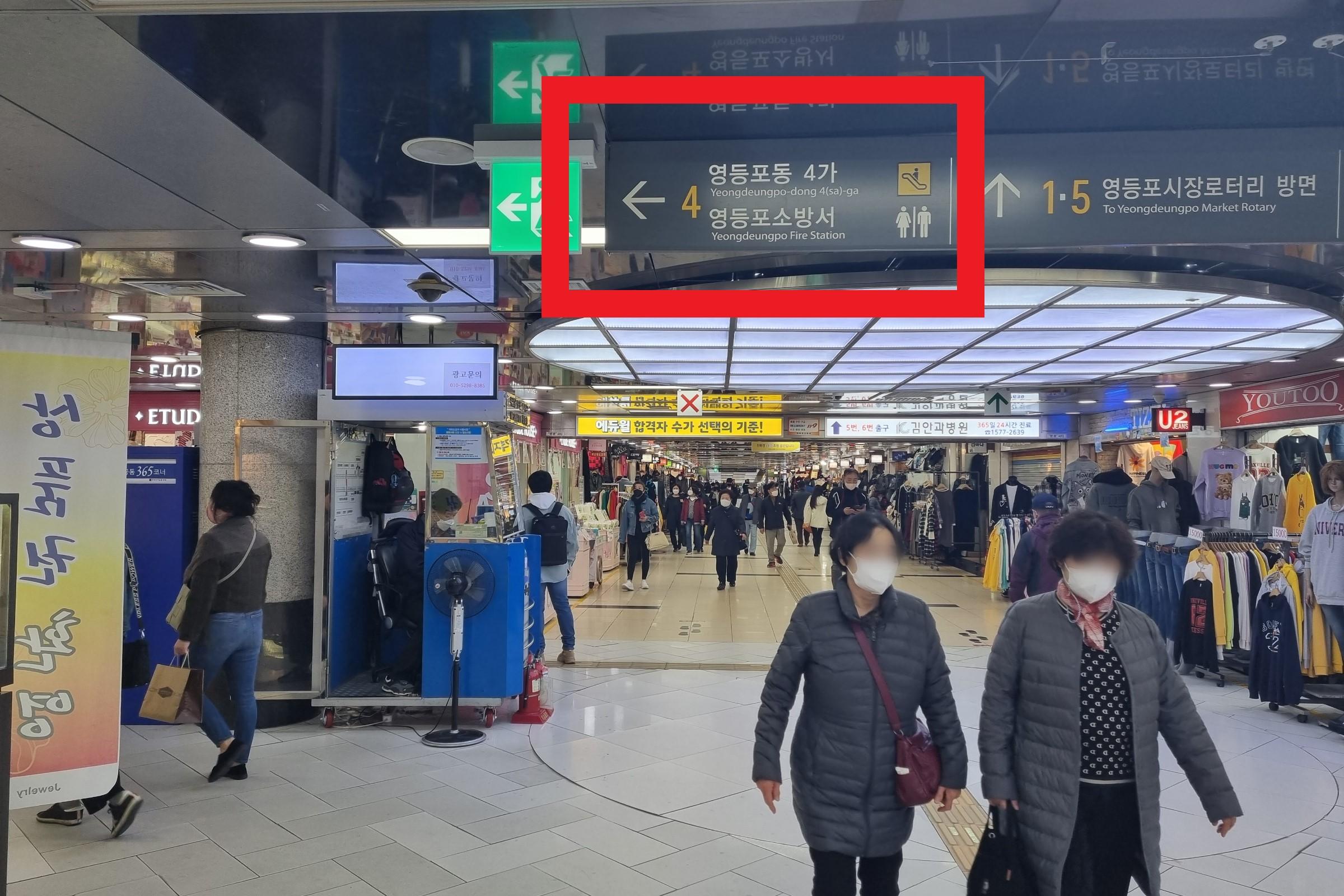 Look for the sign for Exit 4 and turn left until you see the entrance to Times Square.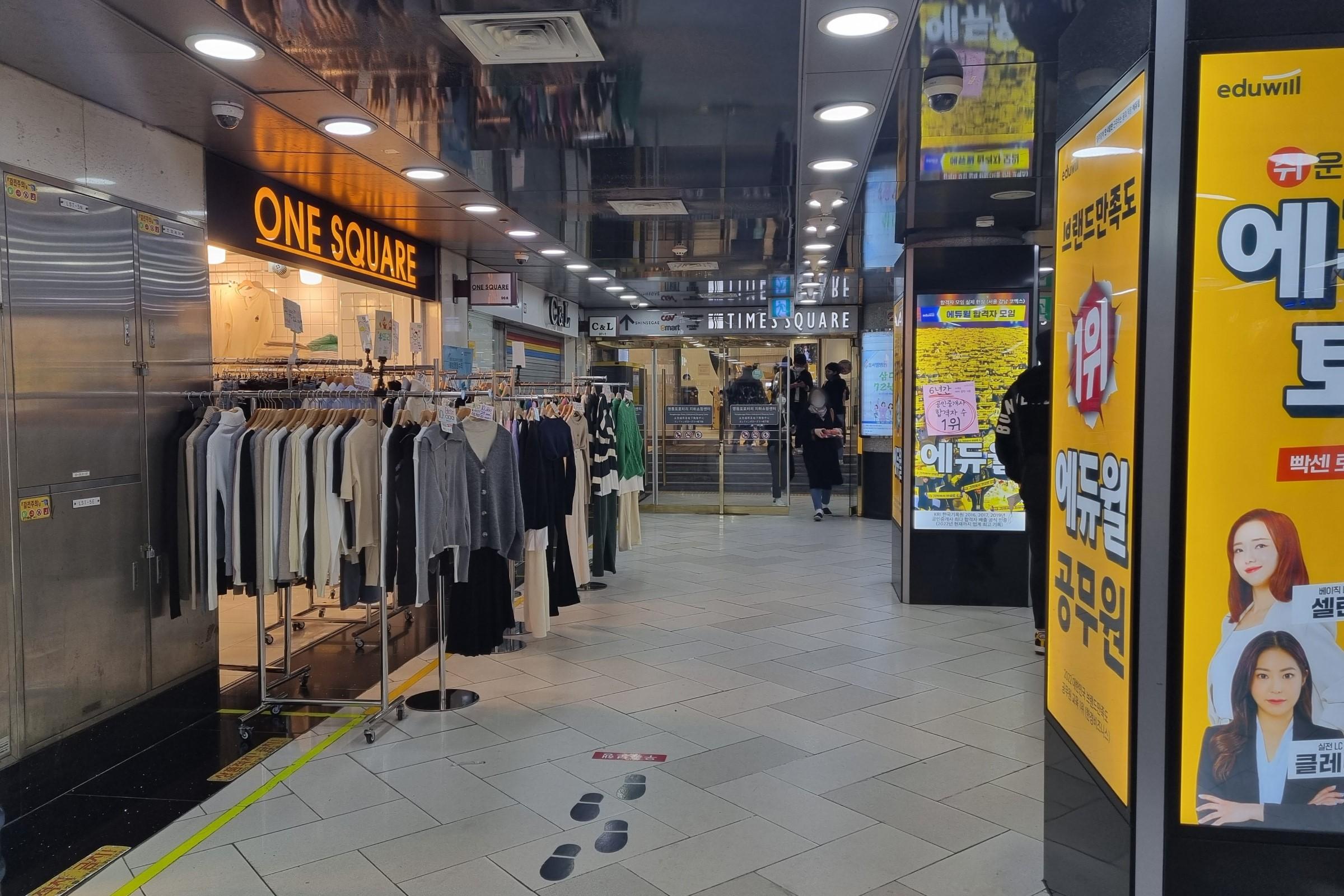 E-mart Yeongdeungpo is located on the basement floor of Times Square, a large shopping mall with a cinema, bookstore, tons of restaurants, and cafes.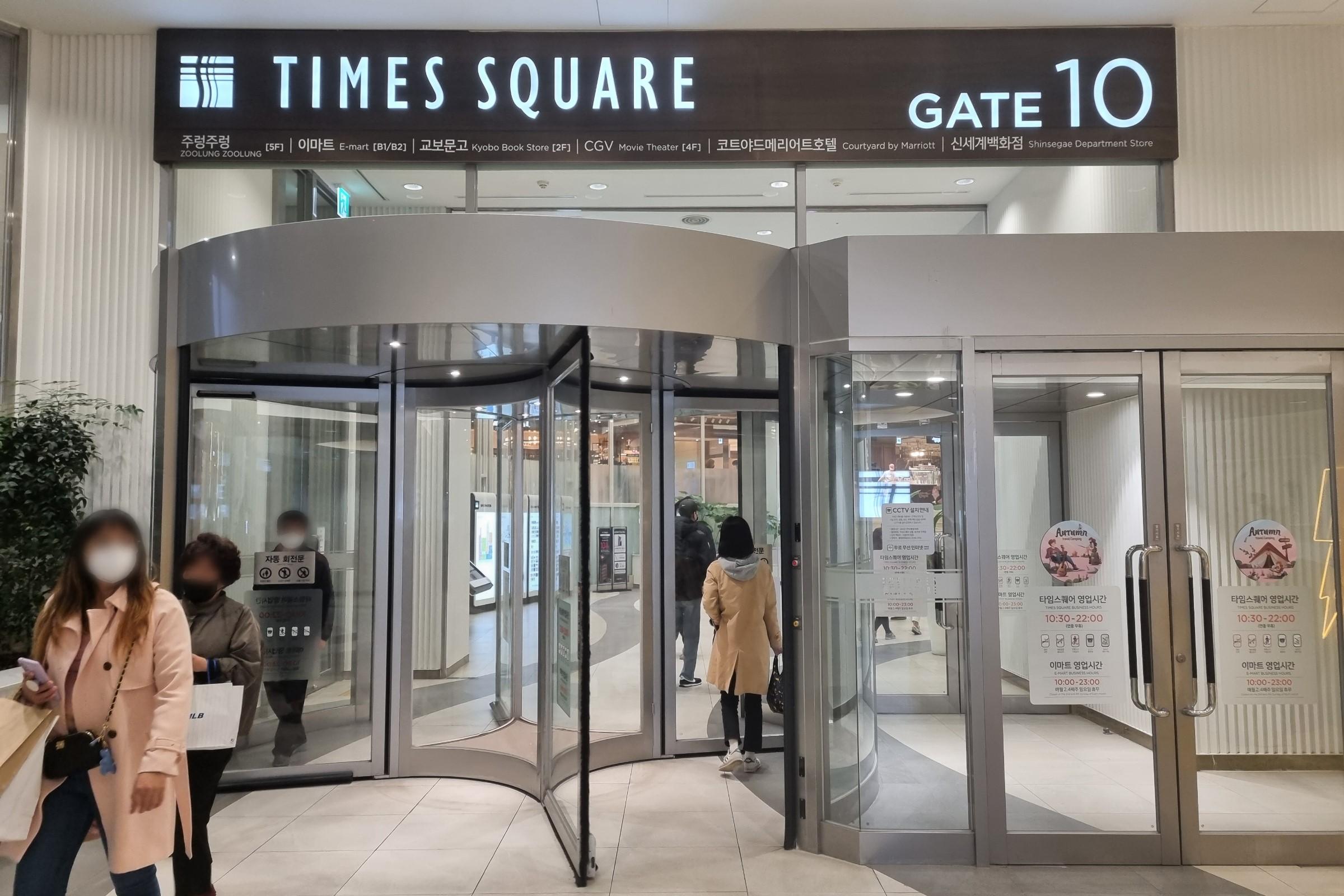 When you enter Times Square through Gate 10, go down a floor on the escalator.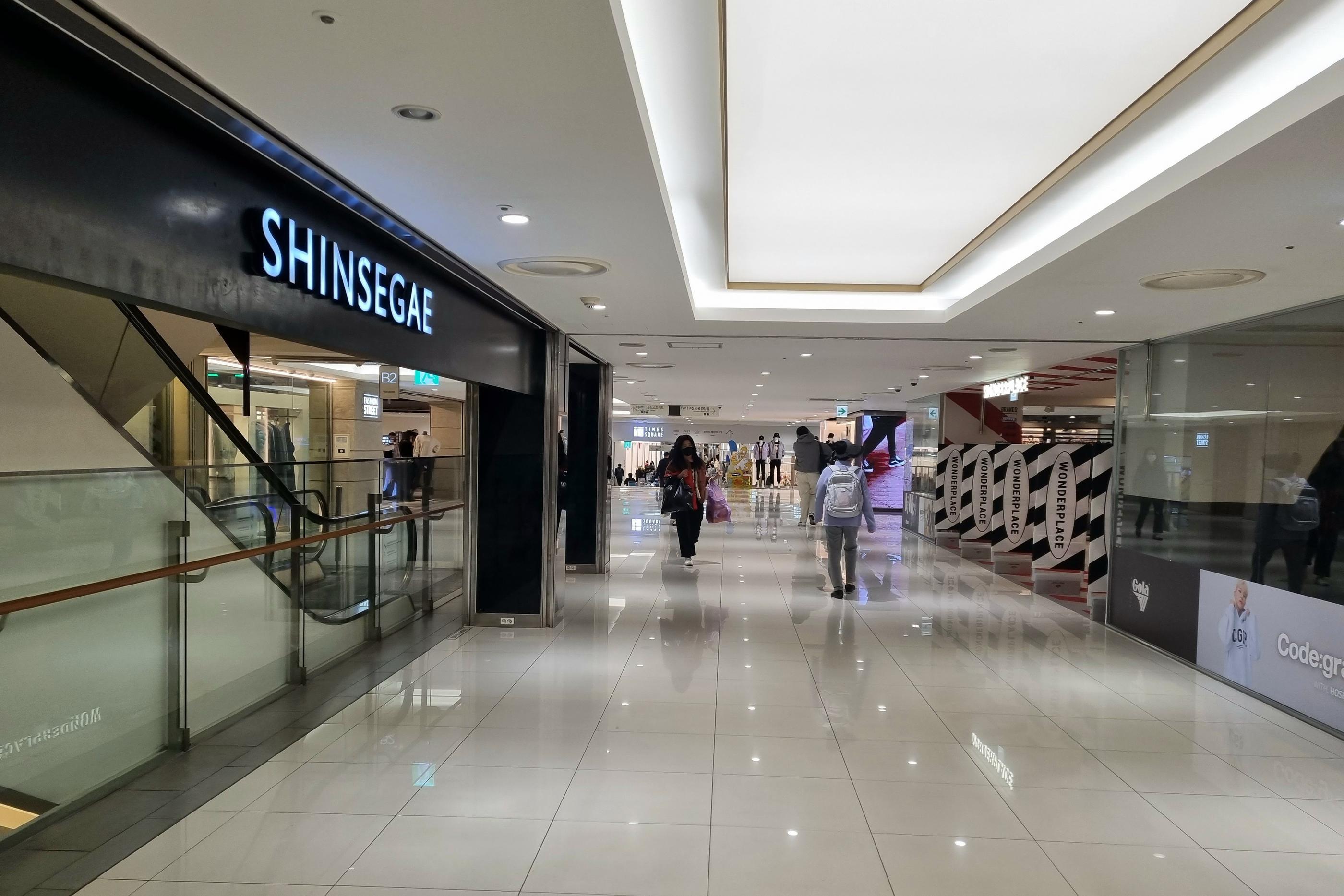 Keep walking straight and you'll find the E-mart Yeongdeungpo Branch.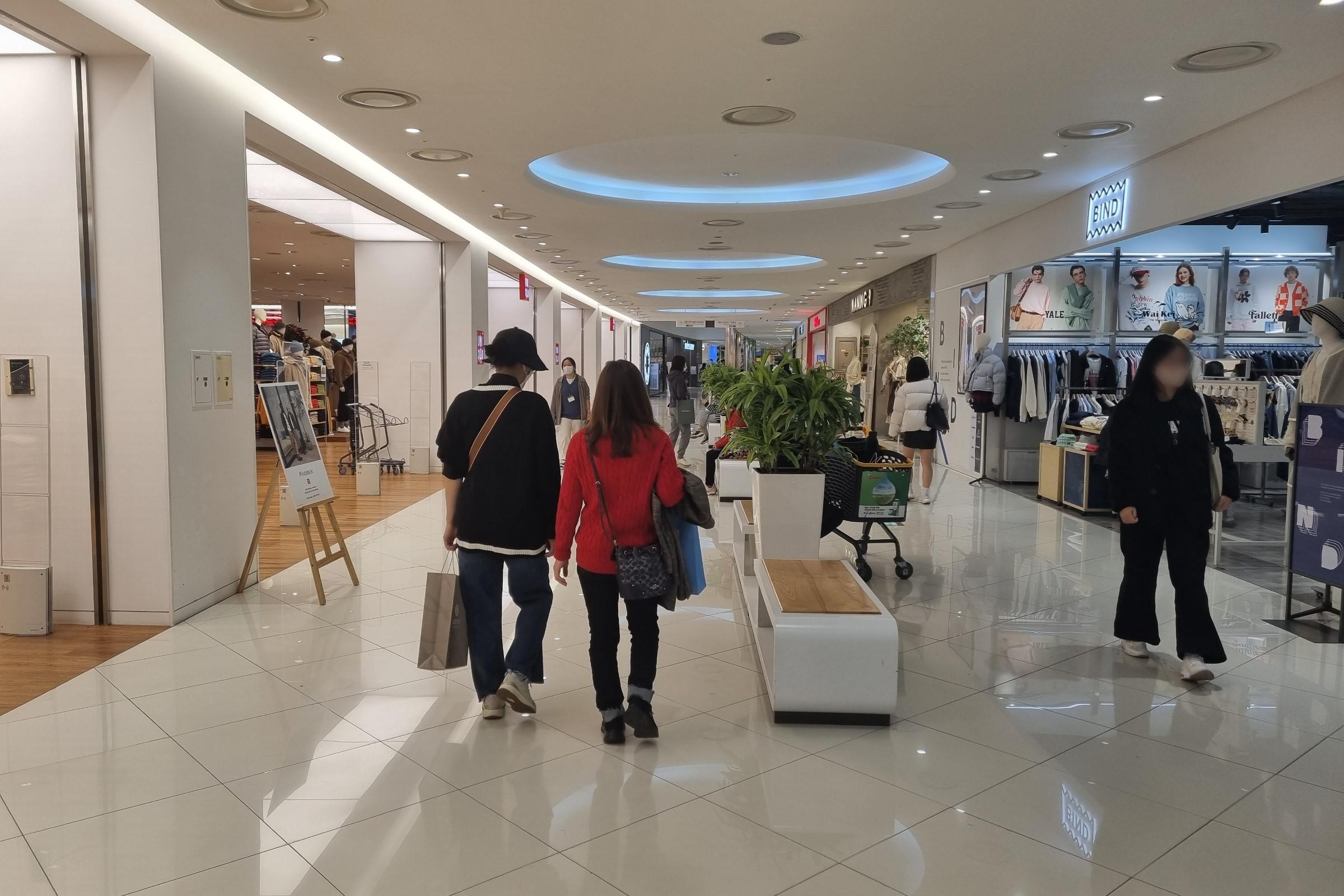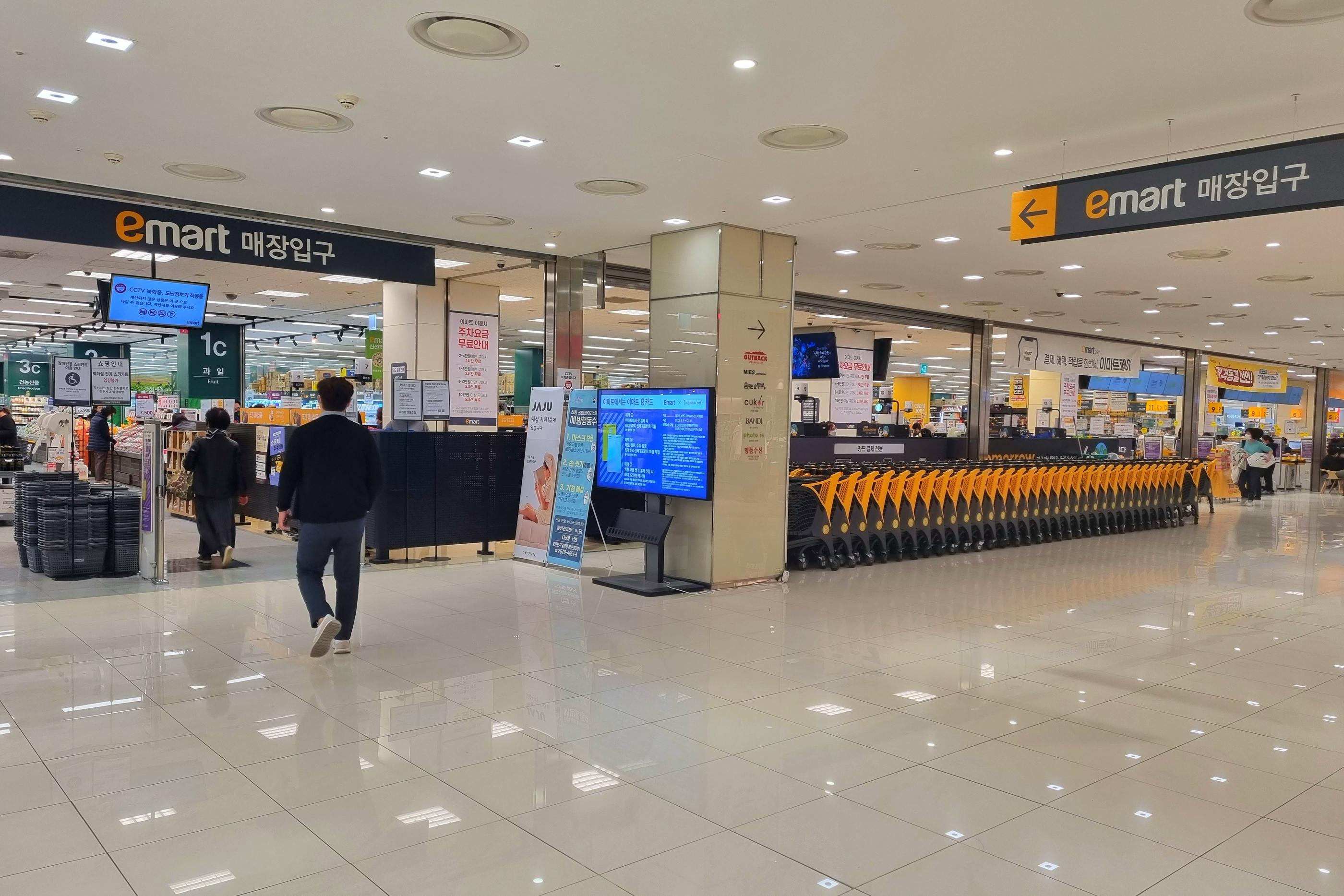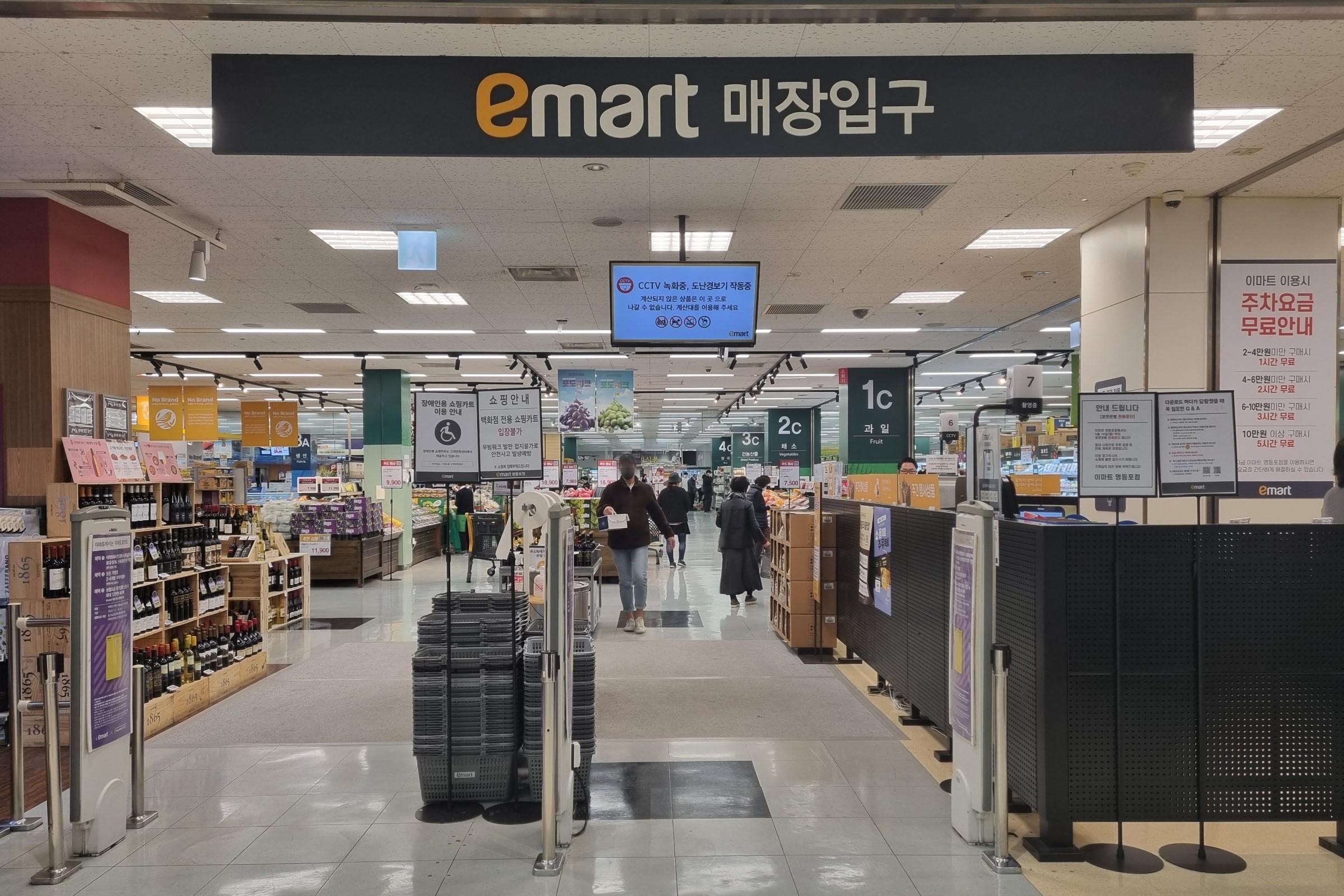 If you plan to buy a lot, you can use the shopping carts by the entrance. If not, the small baskets are inside, just by the entrance.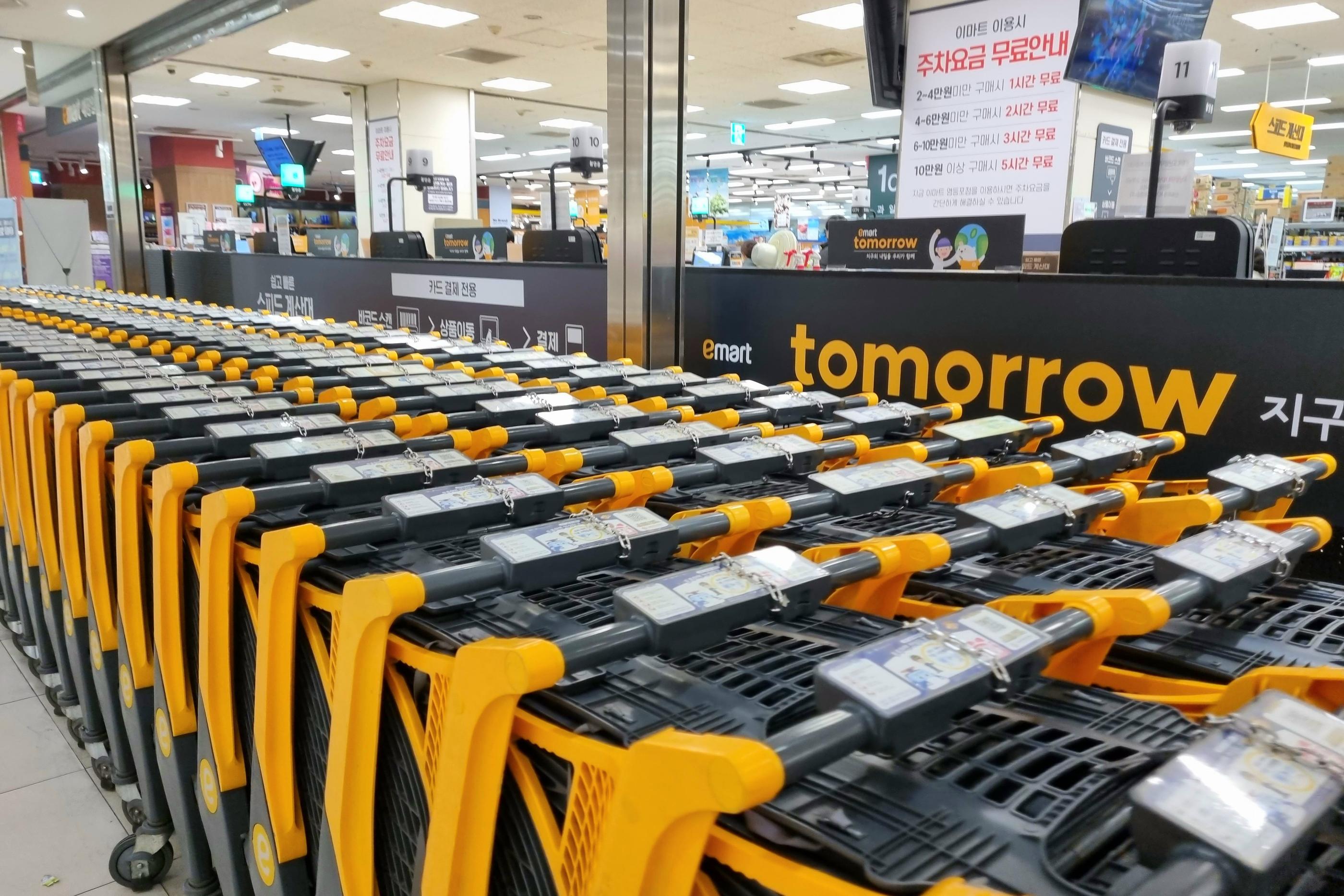 We visited in October of 2022, so there were still disinfectant placed by the entrance available for use.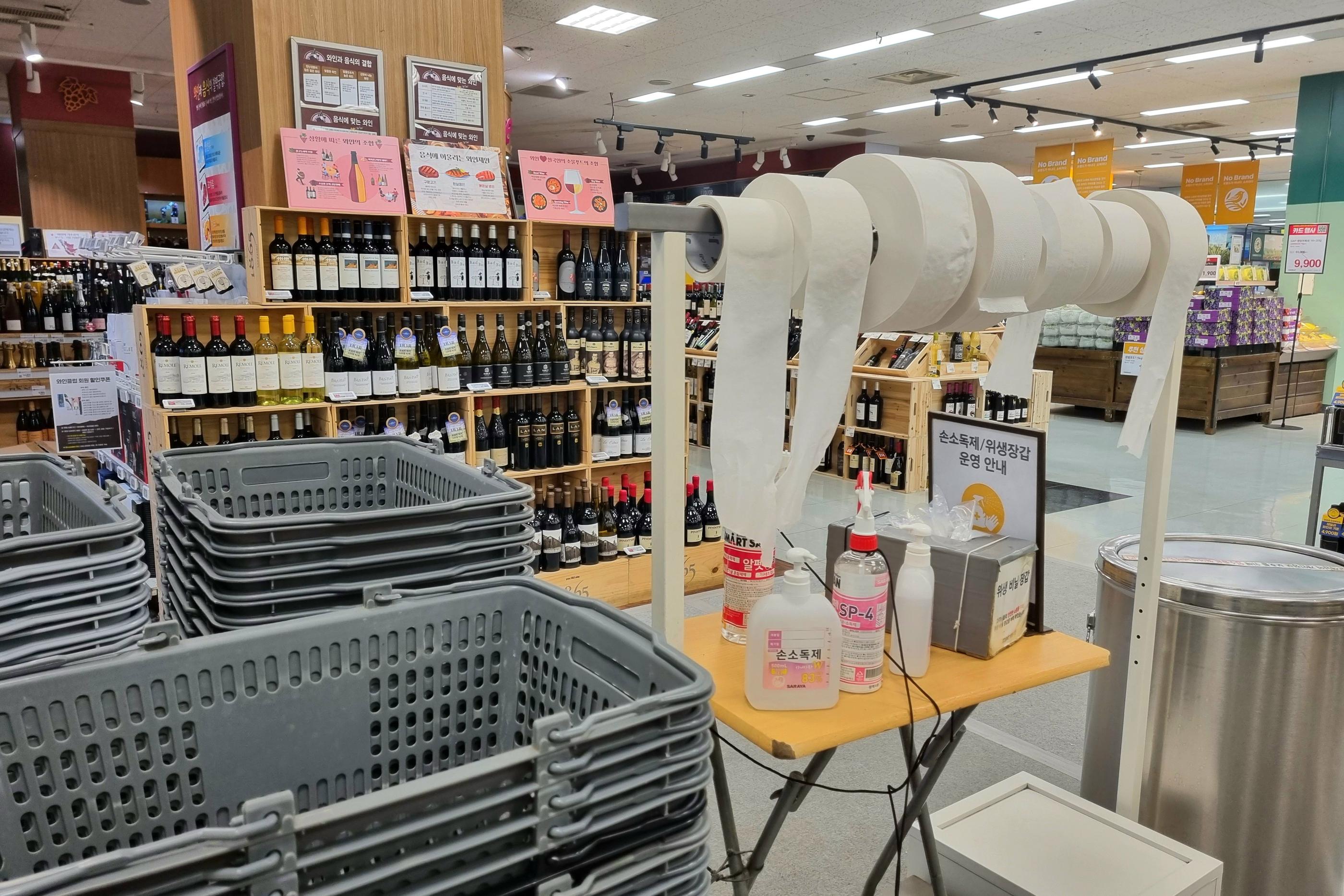 You can spray your shopping cart or basket and wipe off the excess with toilet paper.
Once you enter the supermarket, you'll see the wine corner on your left.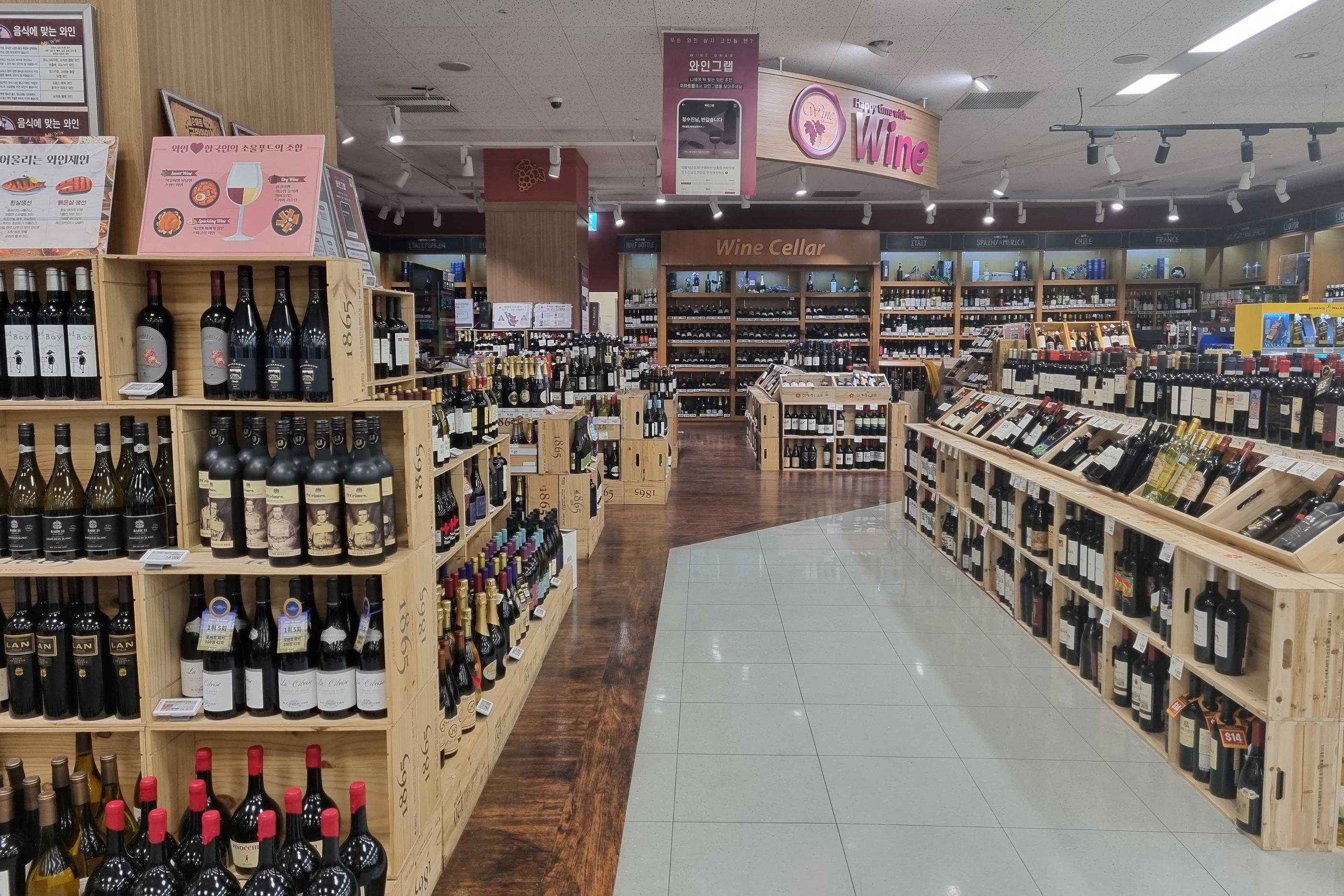 Oh your right will be the fruit and vegetable corner.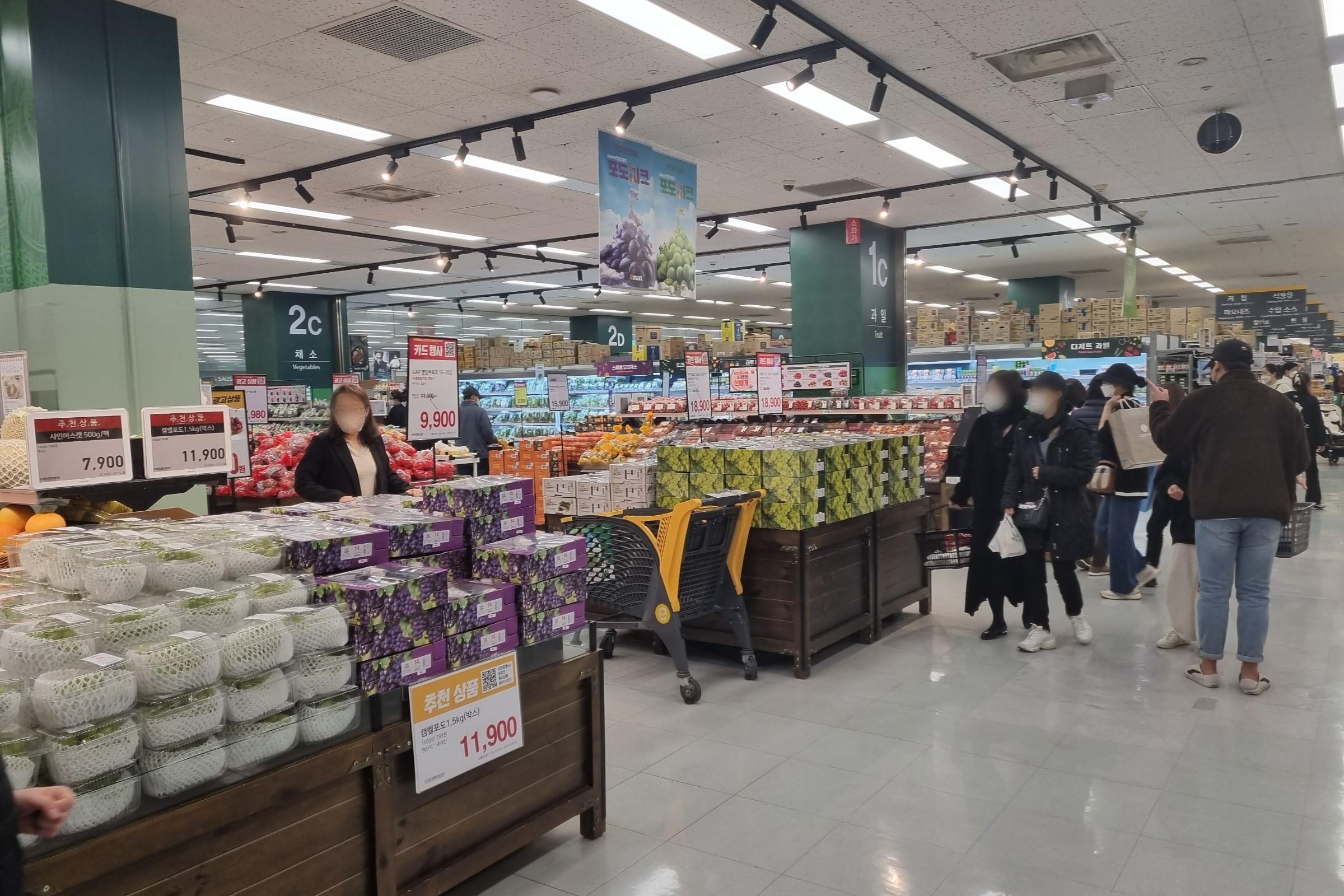 Walk through the wine corner and you'll see the No Brand products.
No Brand is a private label of E-mart that sells products at the lowest price possible. They sell all sorts of products like snacks, ready-to-eat meals, home goods, and other daily necessities.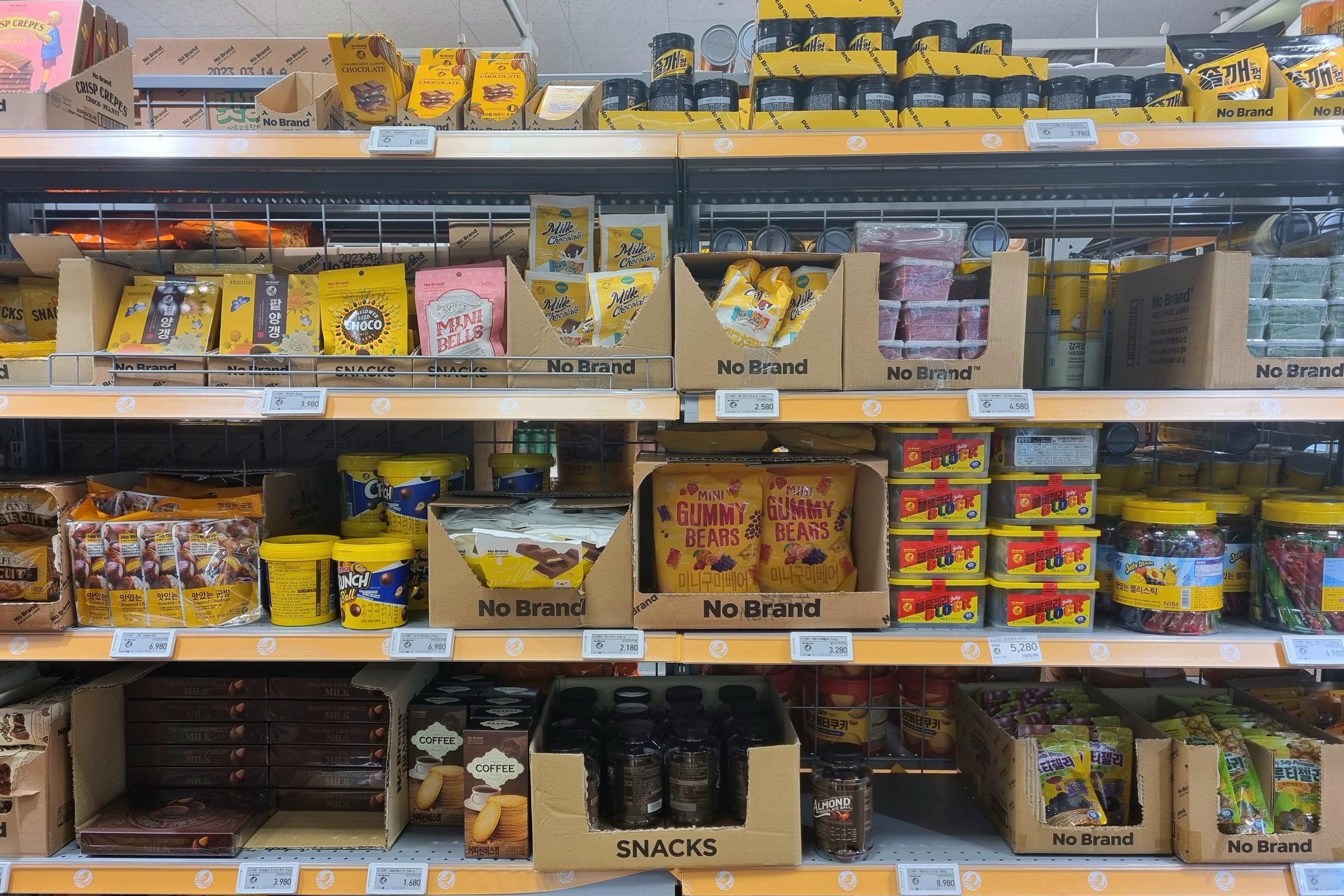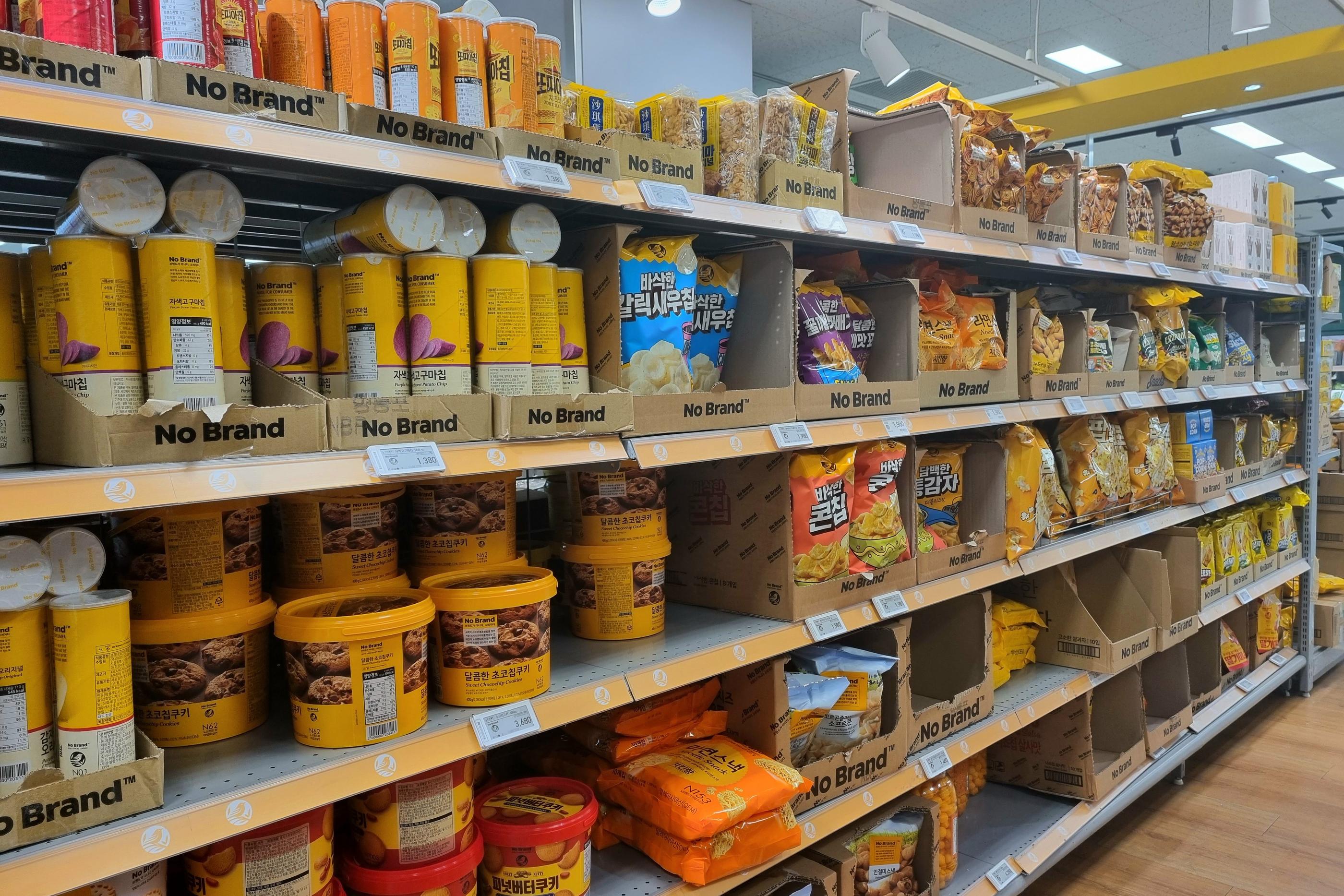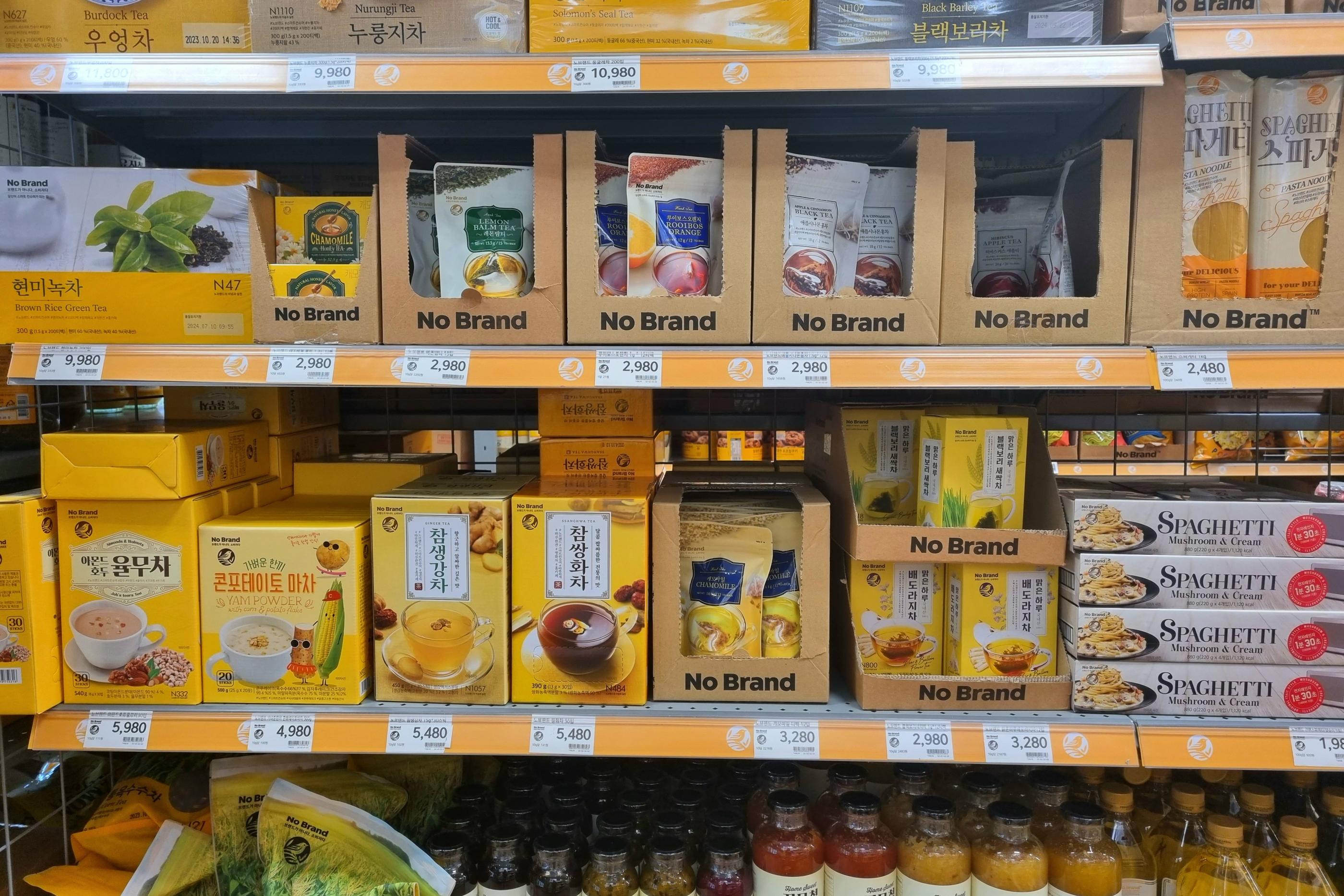 We highly recommend it because you can buy a variety of things at a very reasonable price! The quality of the products is great for the price! Let's take a look at the fresh seafood and meat corner.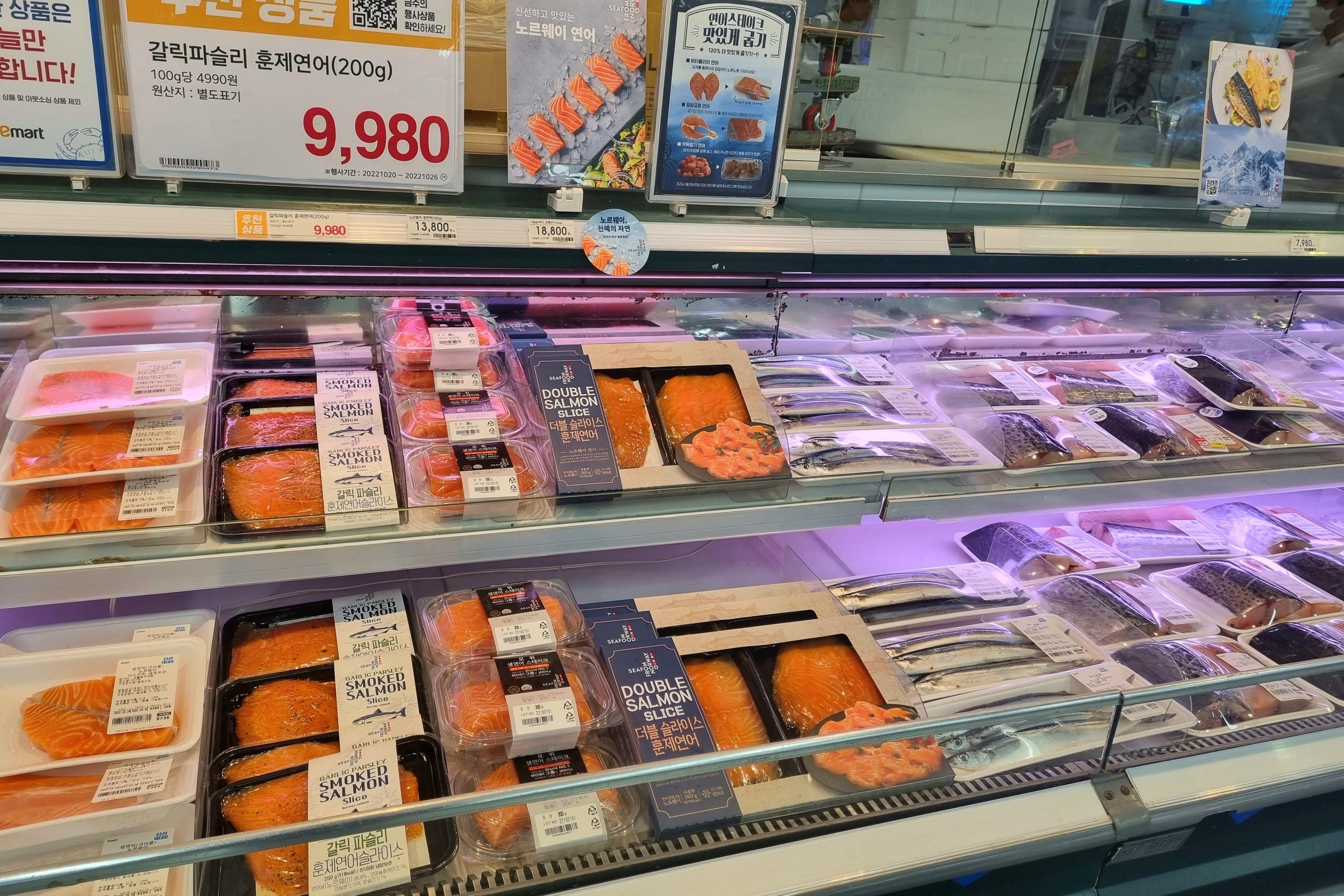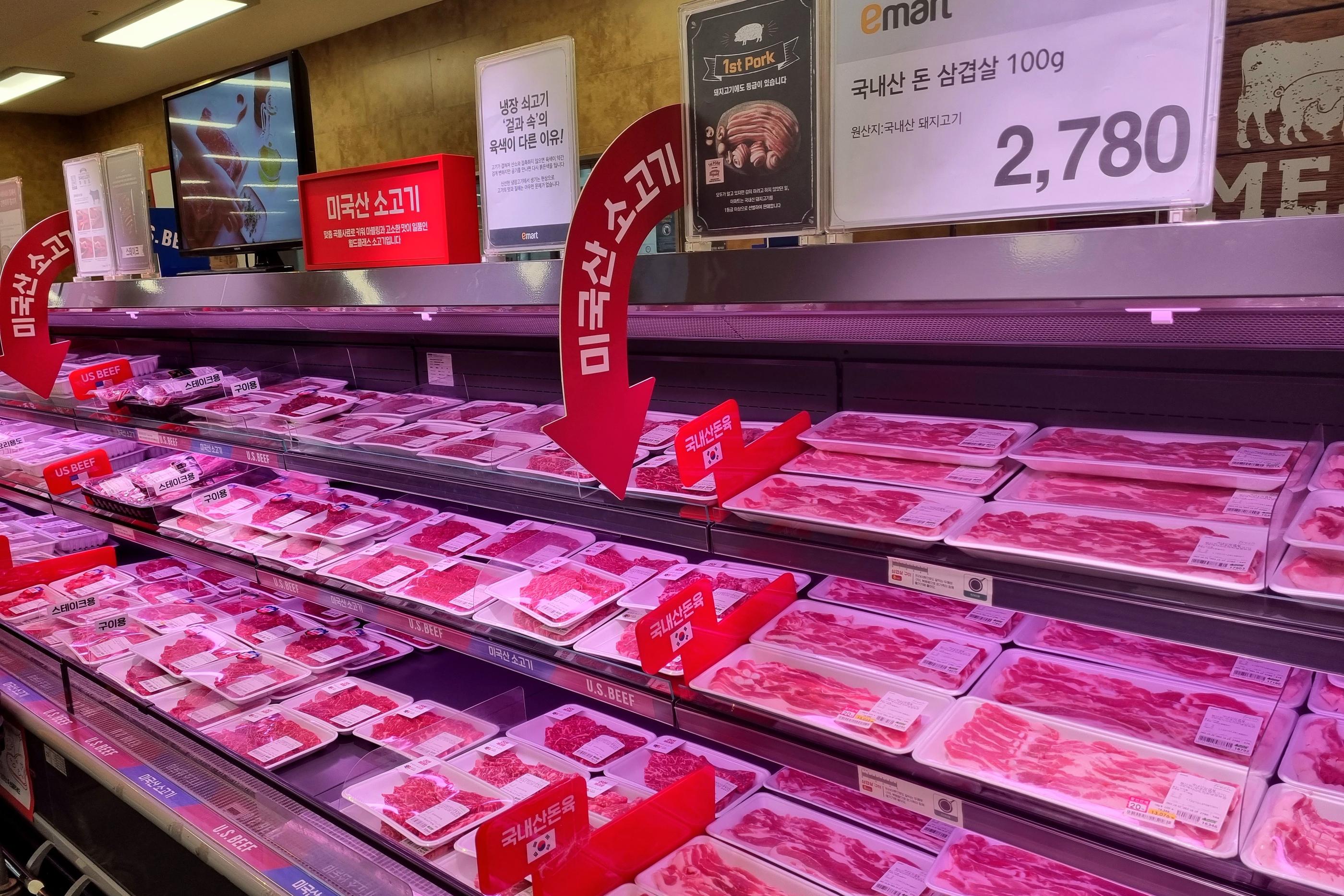 Would you need to buy fresh meat when you're on a trip? Probably not.. But don't skip this section because it's where the deli section is located!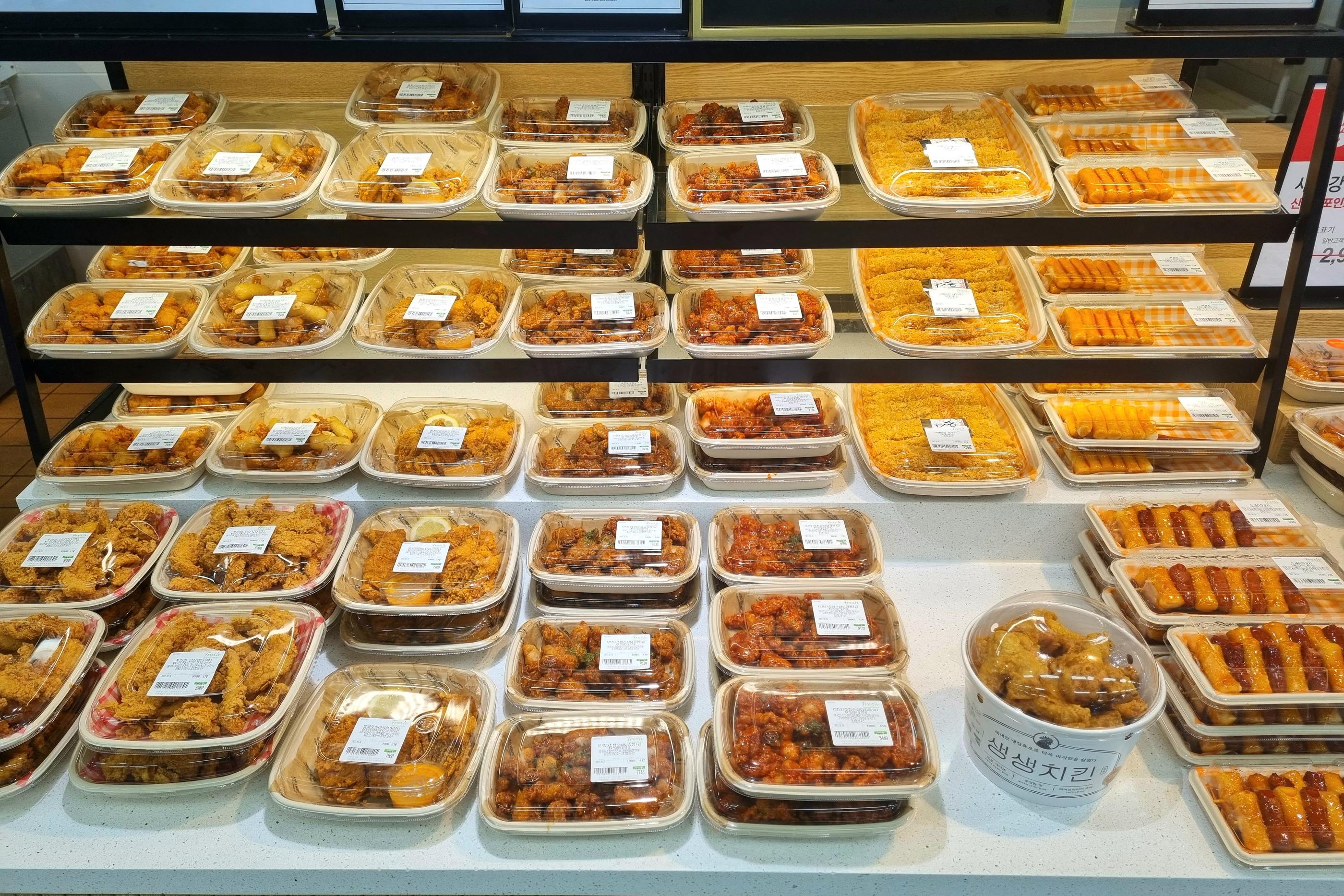 All these delicious ready-made foods are waiting for you! From saucy fried chicken to pork belly, there just so much good food to choose from!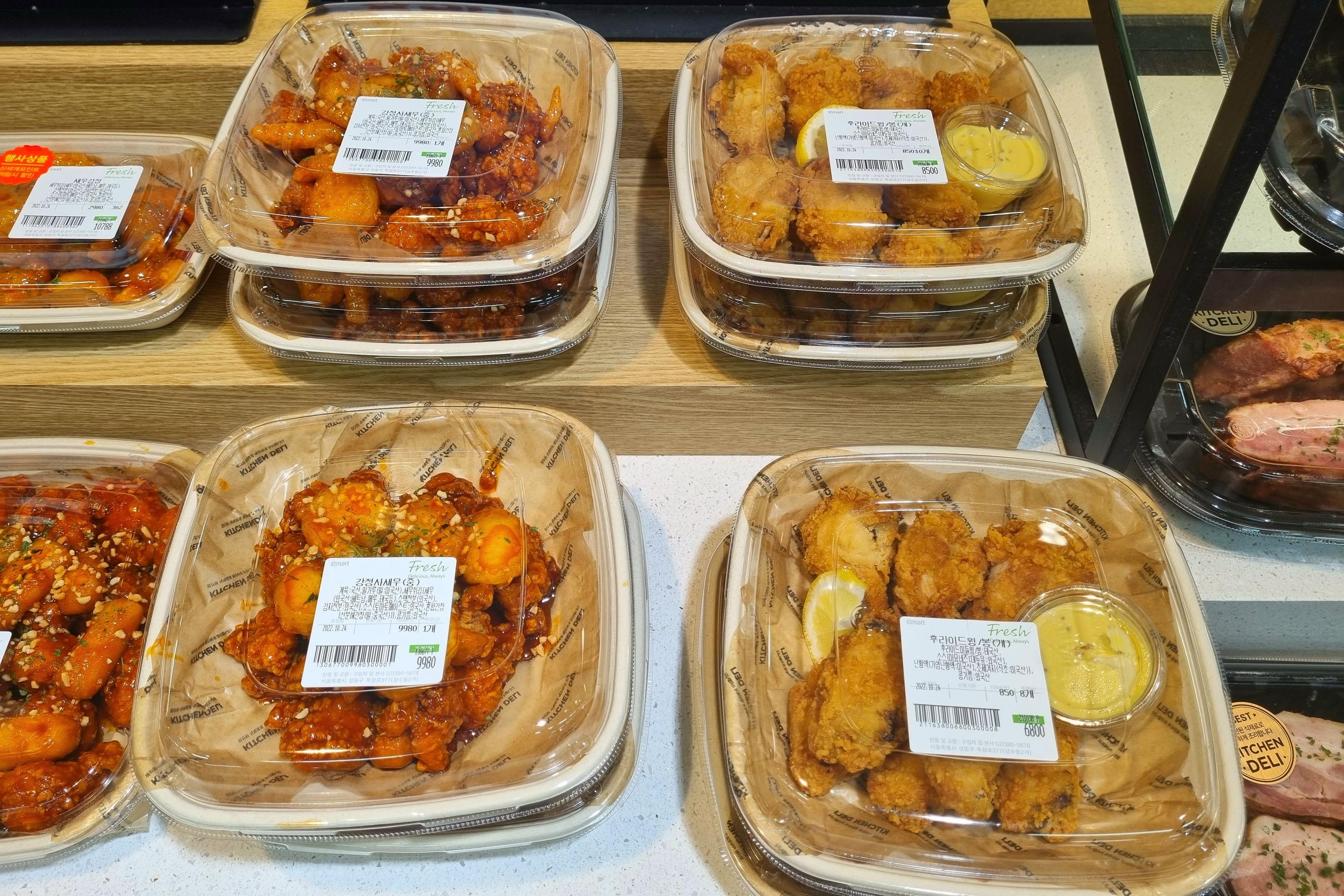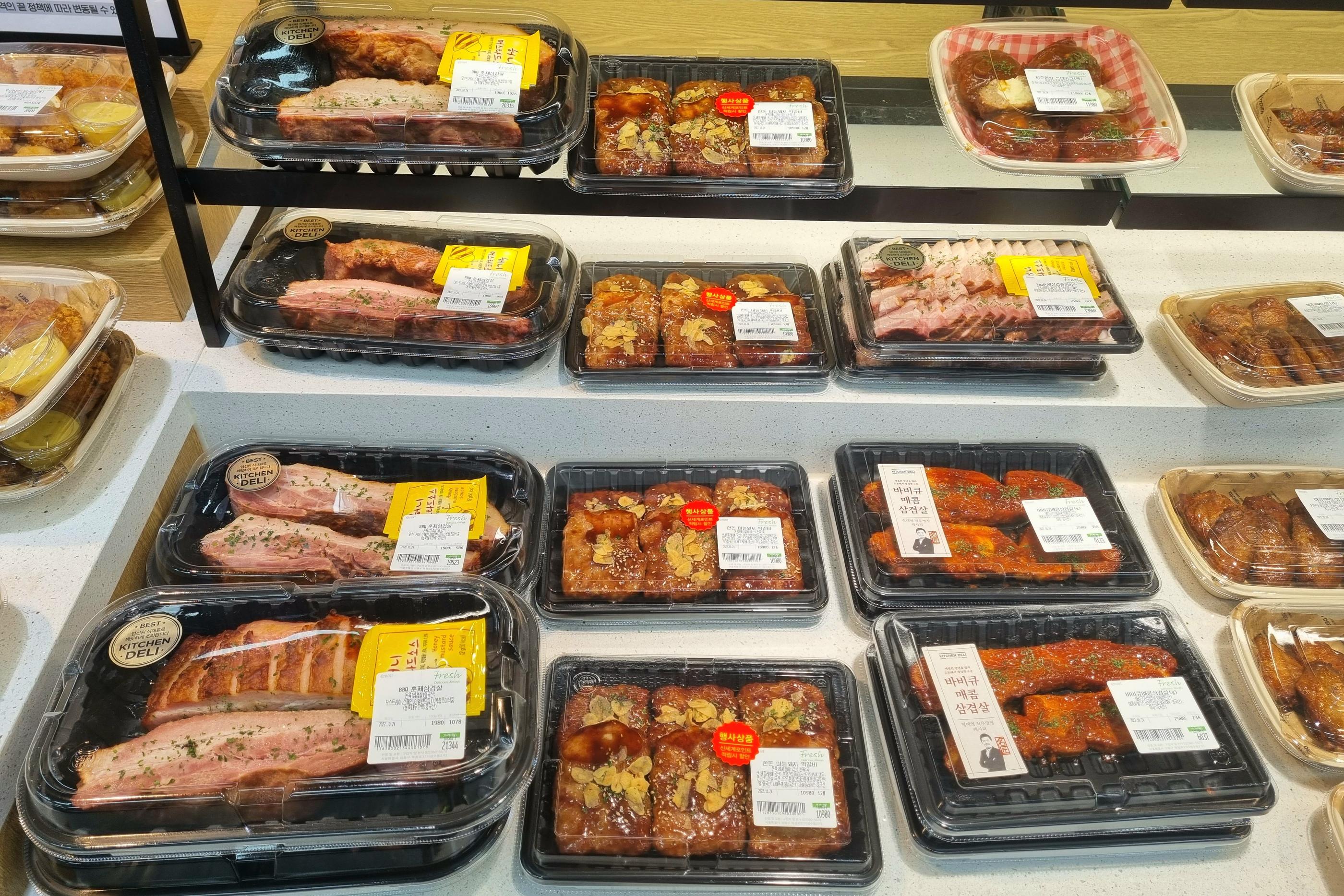 Pick-up a few items to enjoy back in your hotel room! They also have sushi, Korean side dishes, and salads!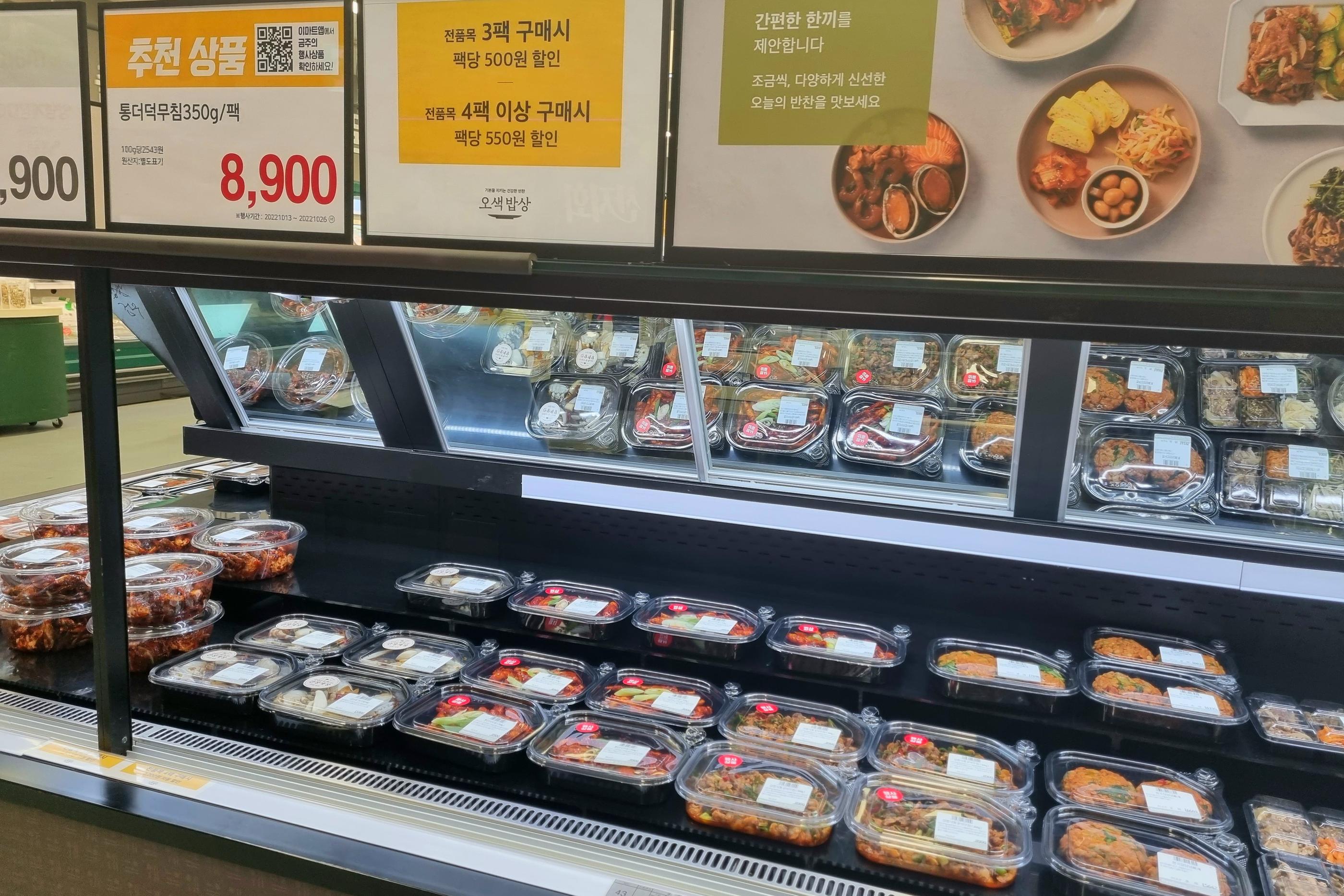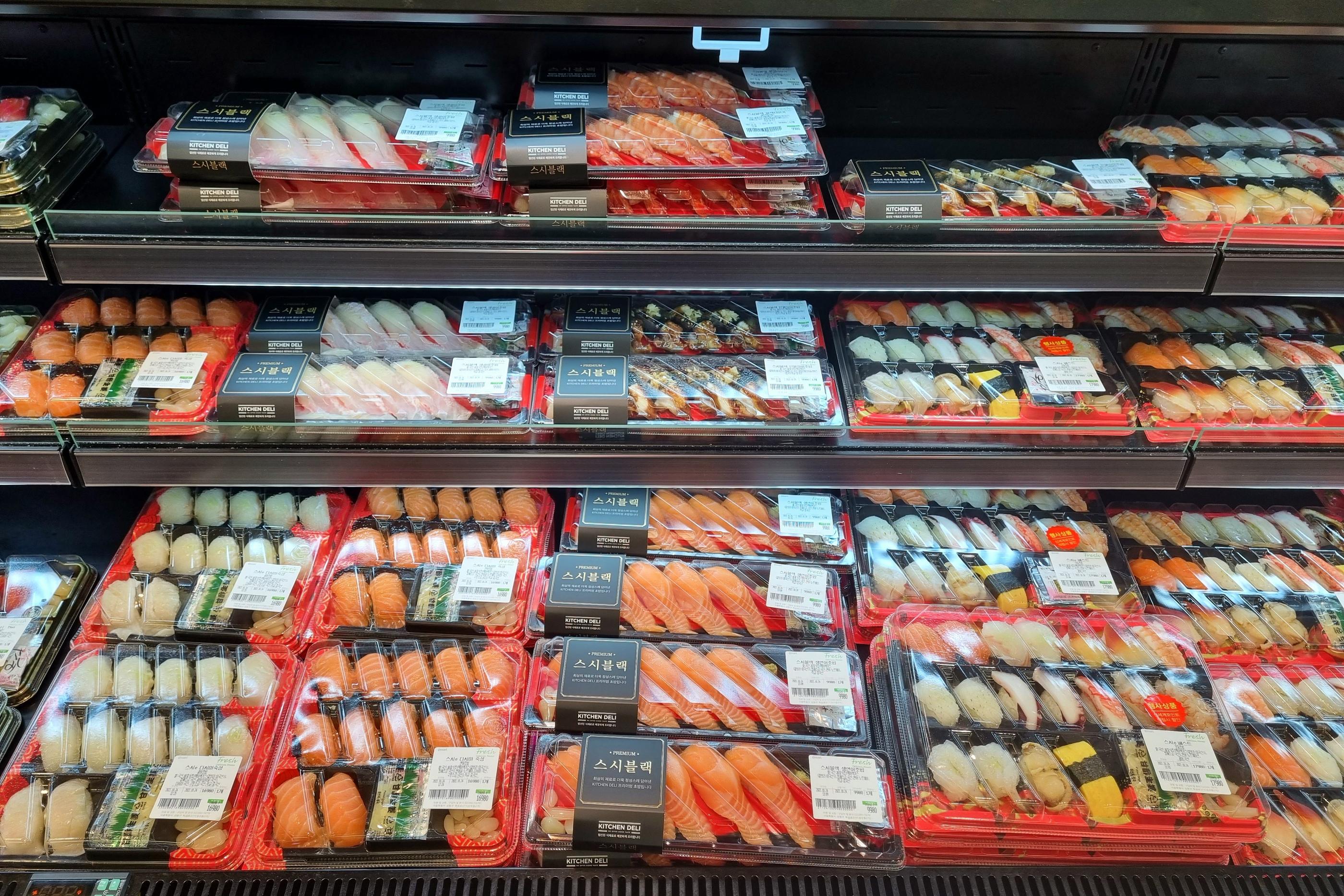 Next to the deli is the bakery.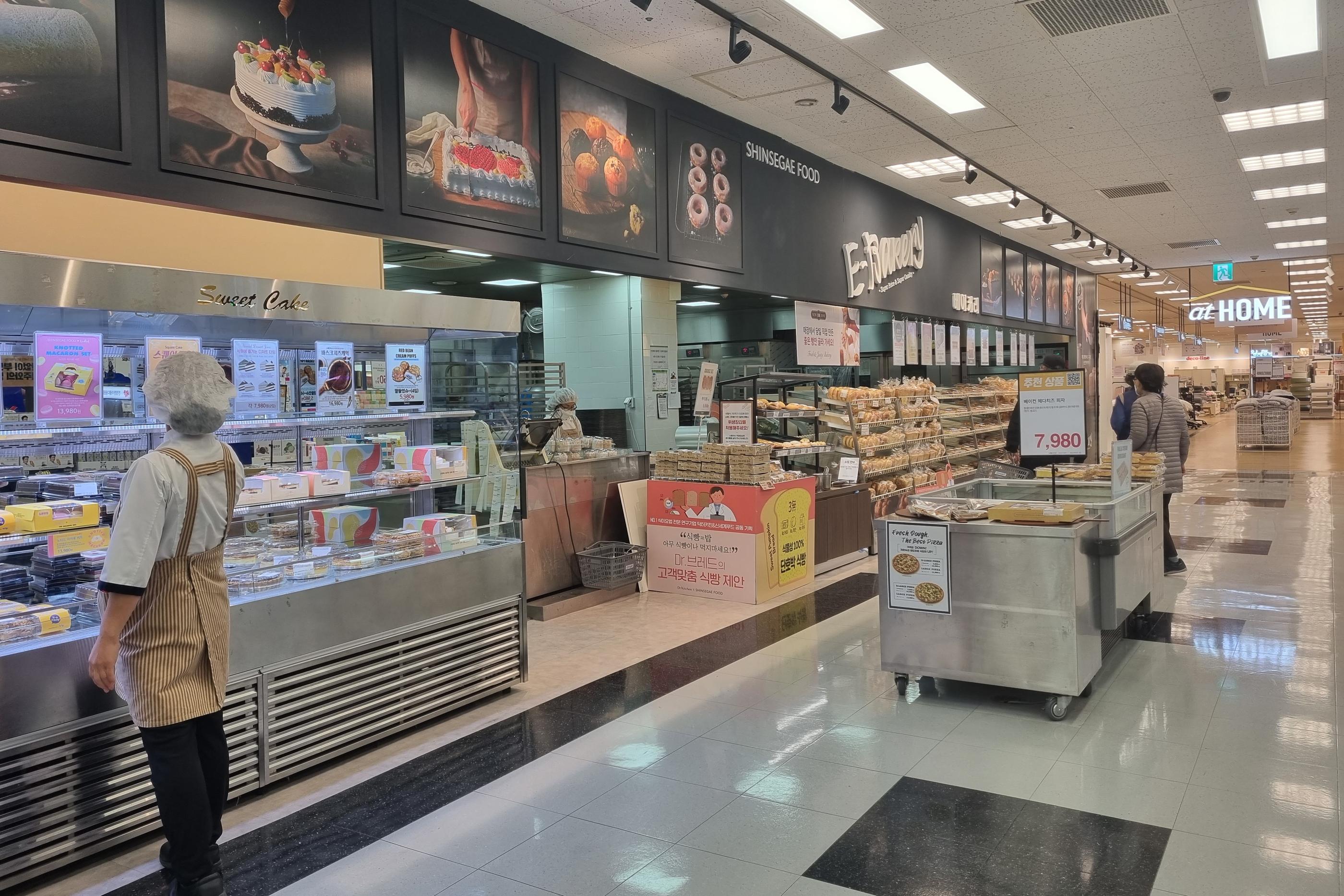 All the baked good are made right inside the supermarket!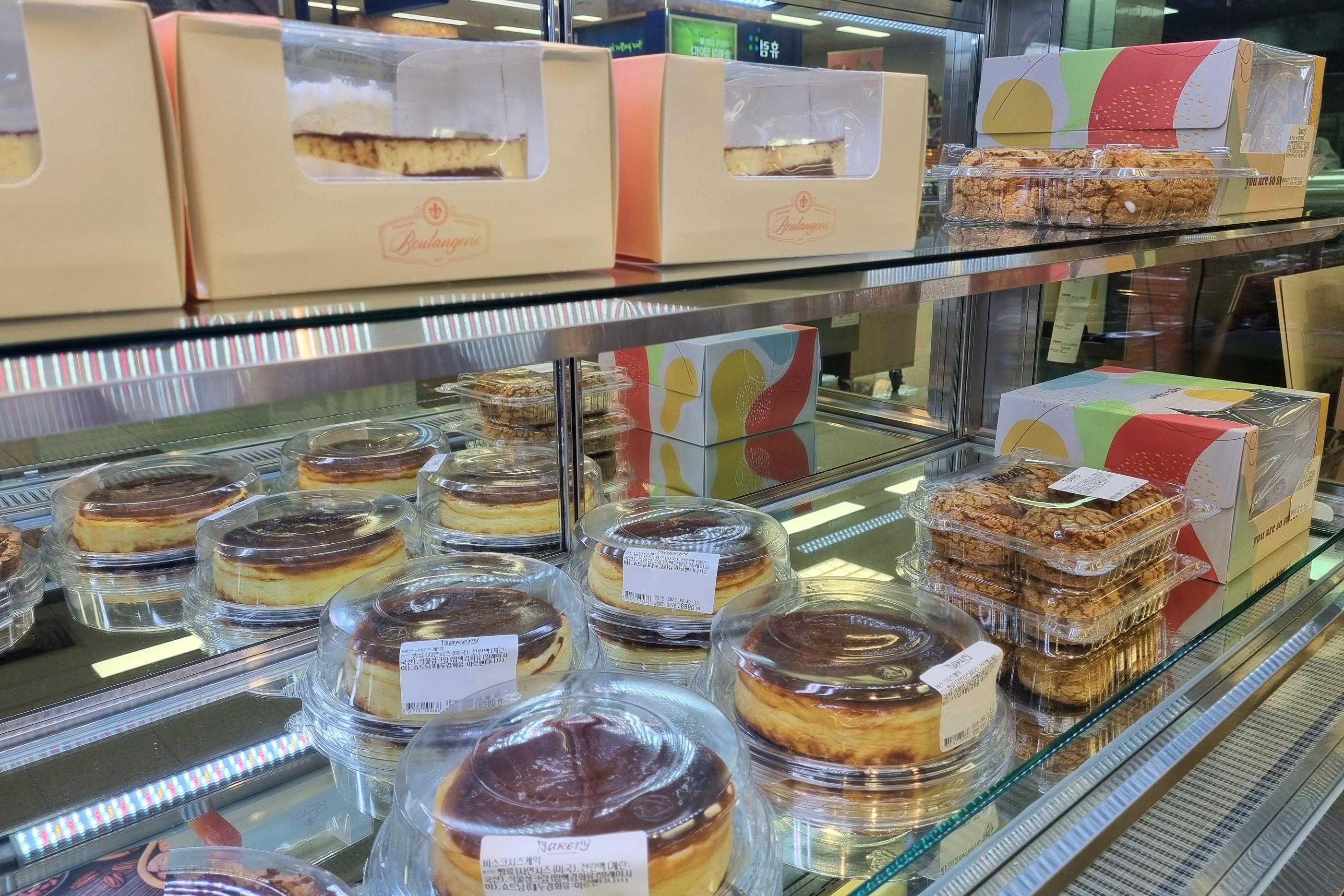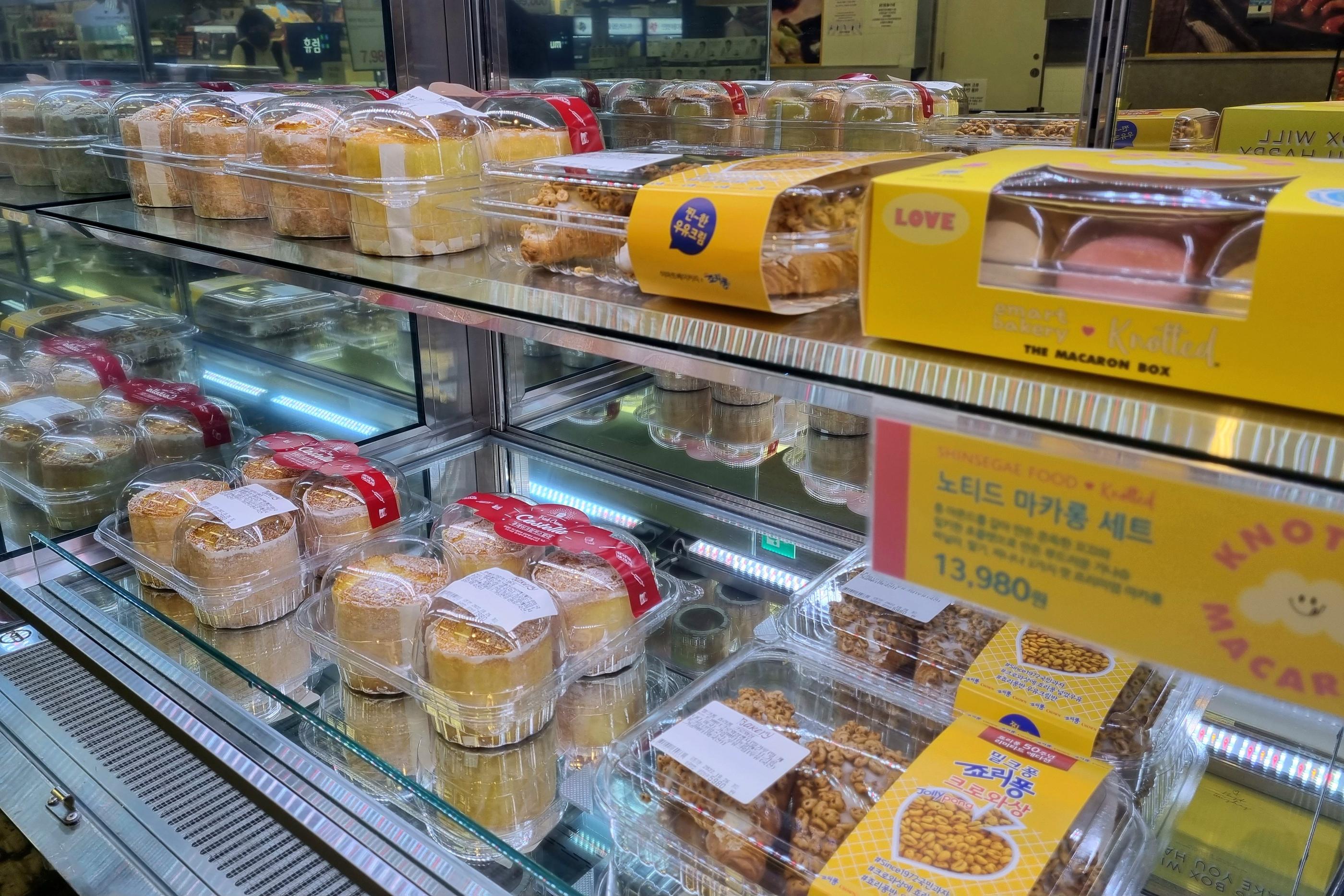 They have cakes and sweet tarts as well.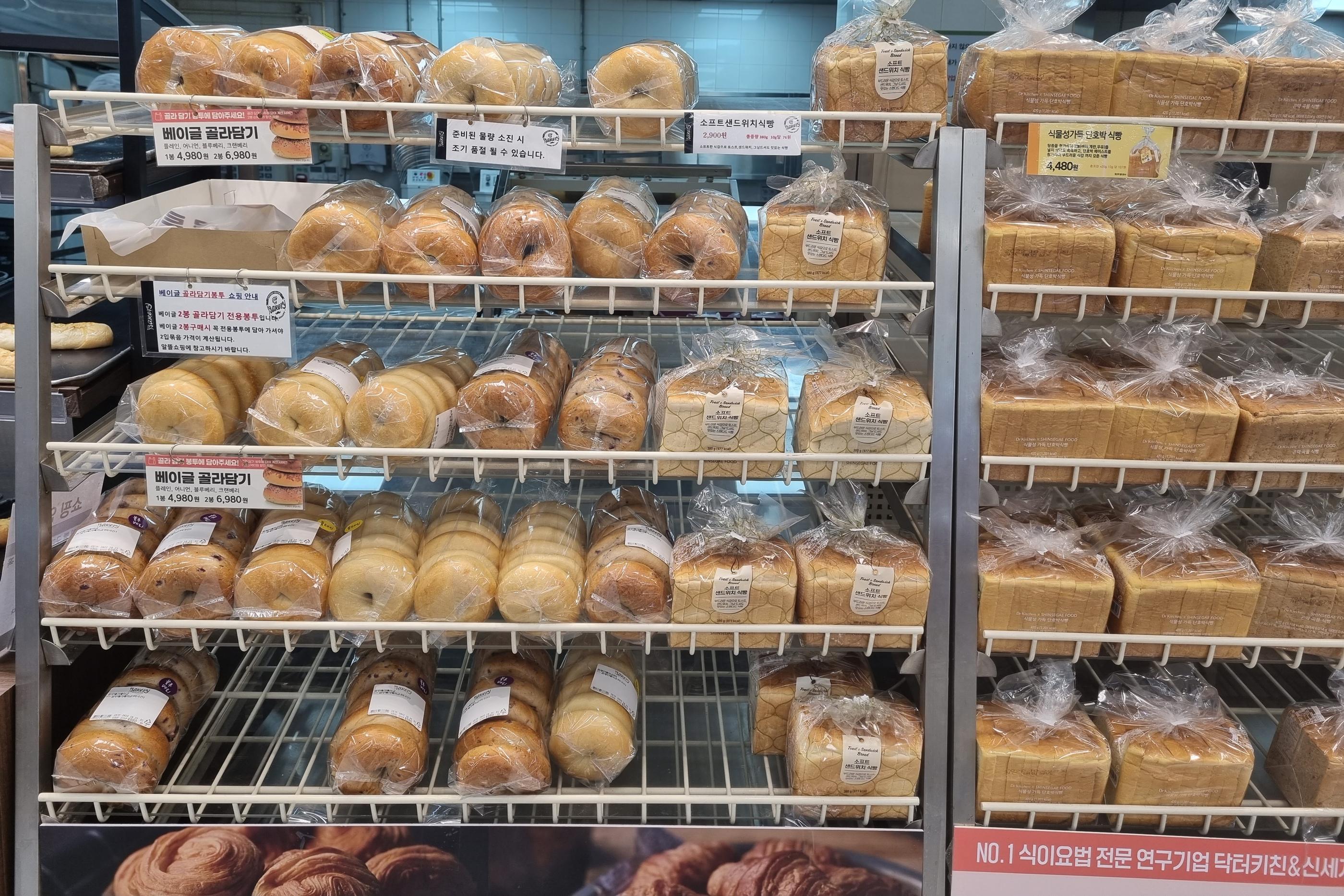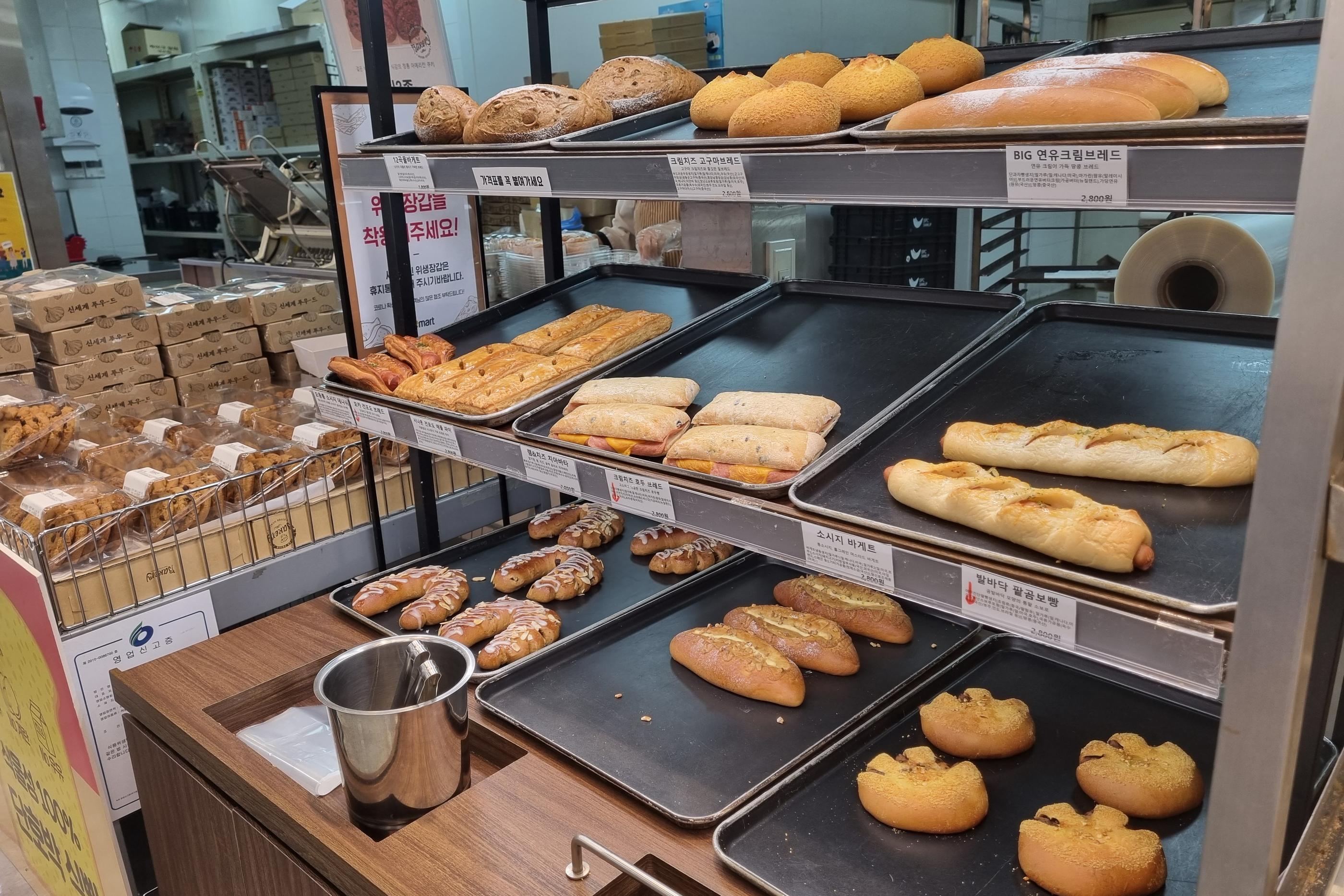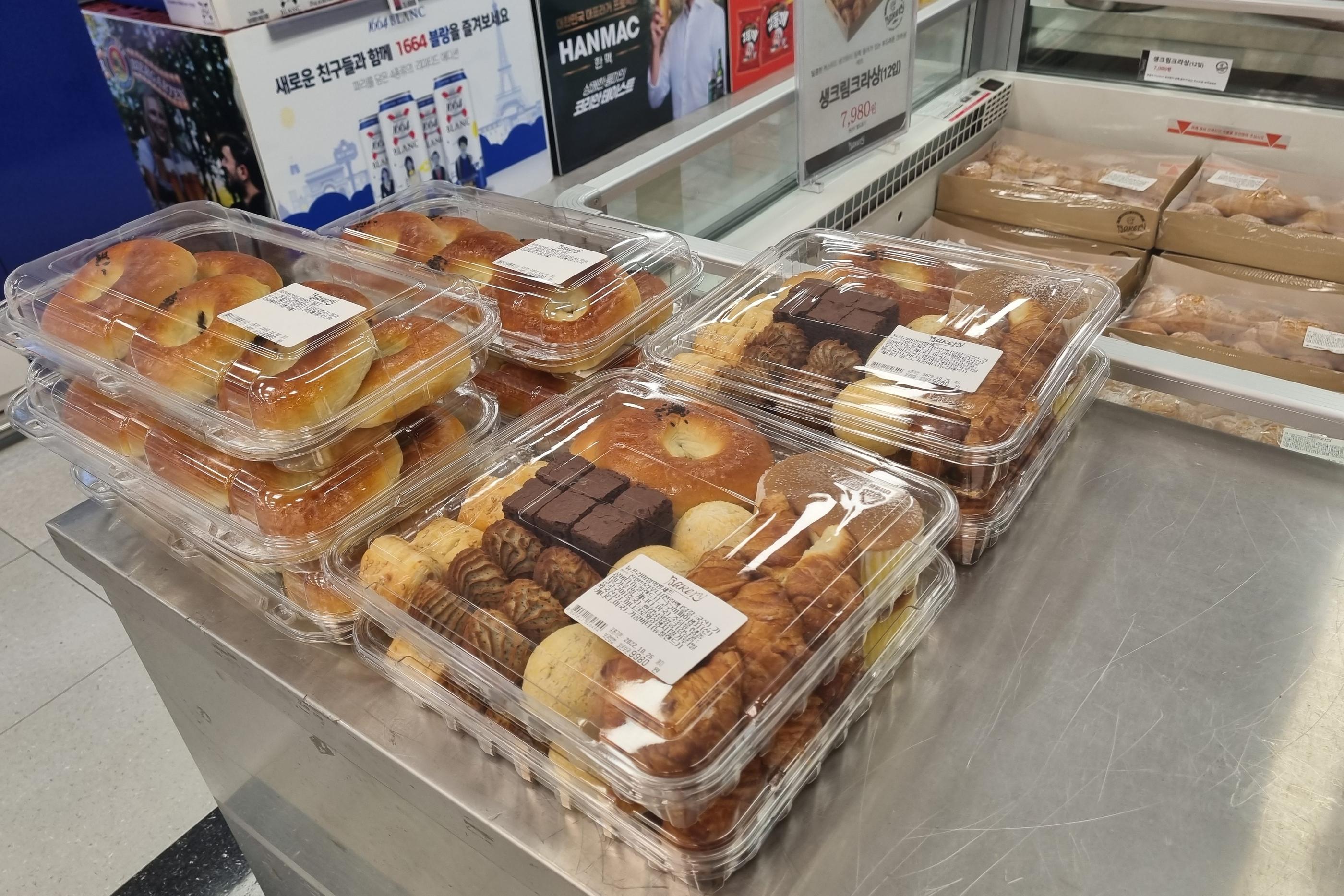 Check out all the different flavors of milk in the picture below! Since it's a supermarket, most of these are sold in packs but they're so good, you'll probably finish them all within your trip!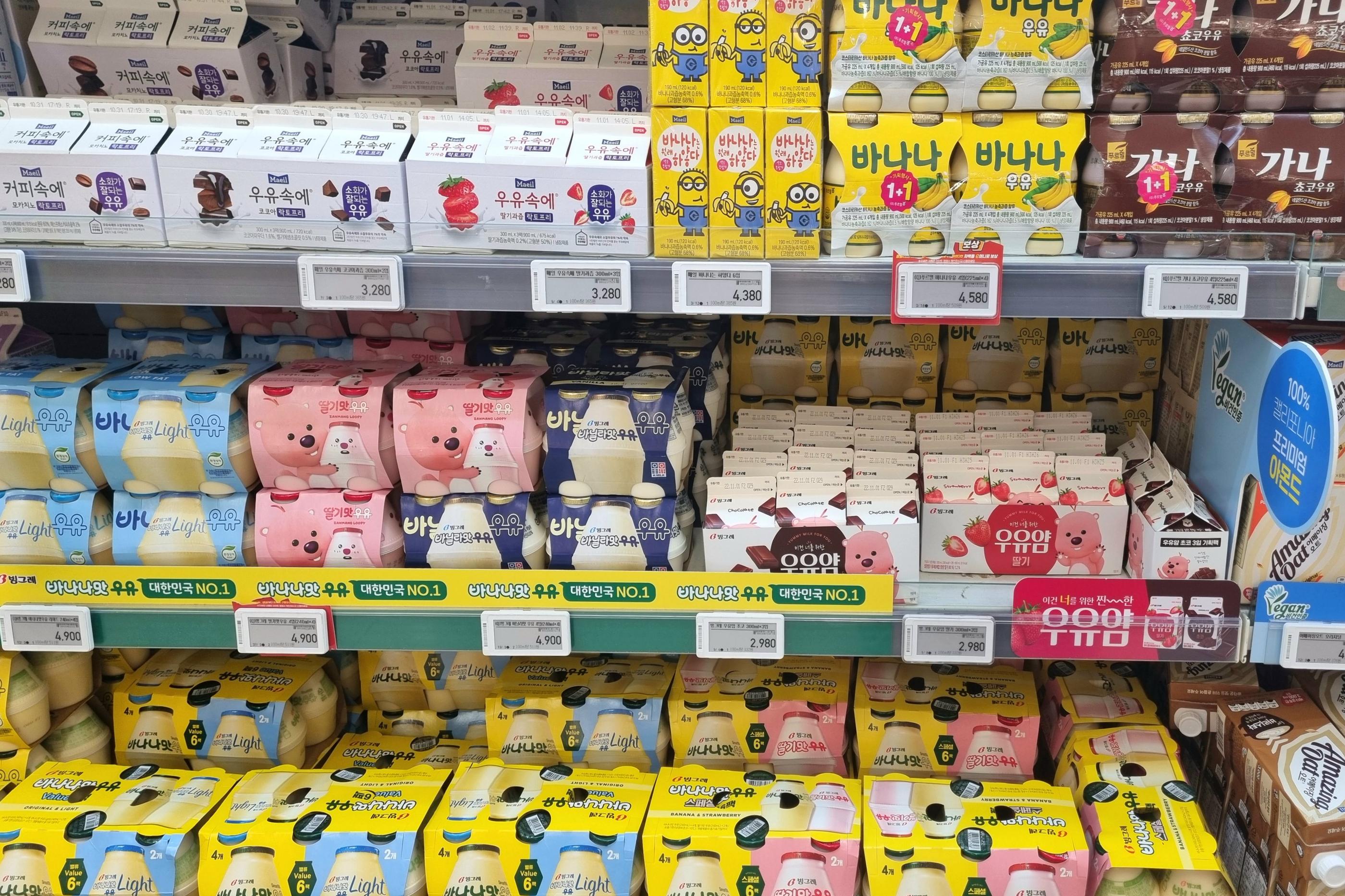 By the checkout counter, you will find snacks, ramen, drinks, and more.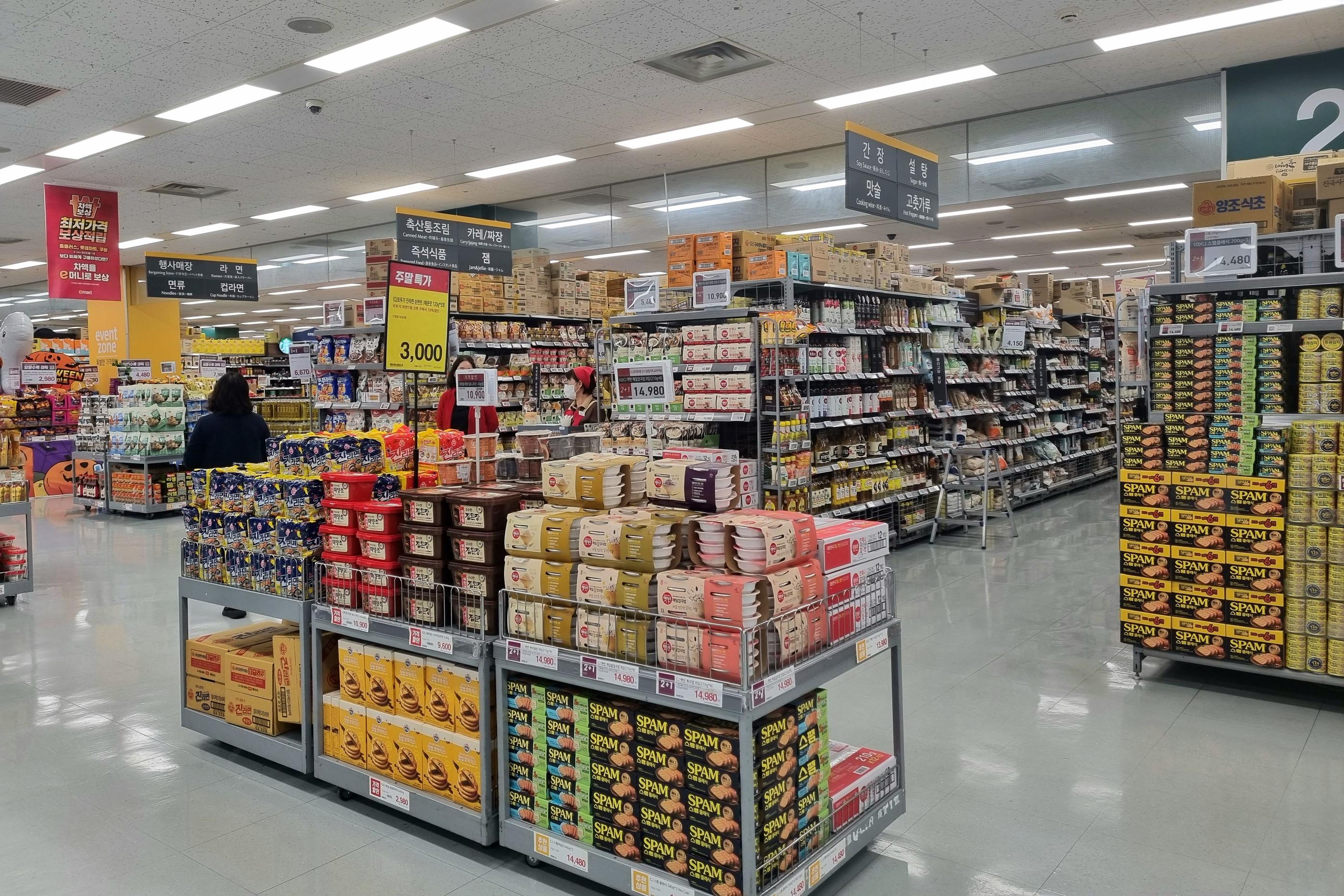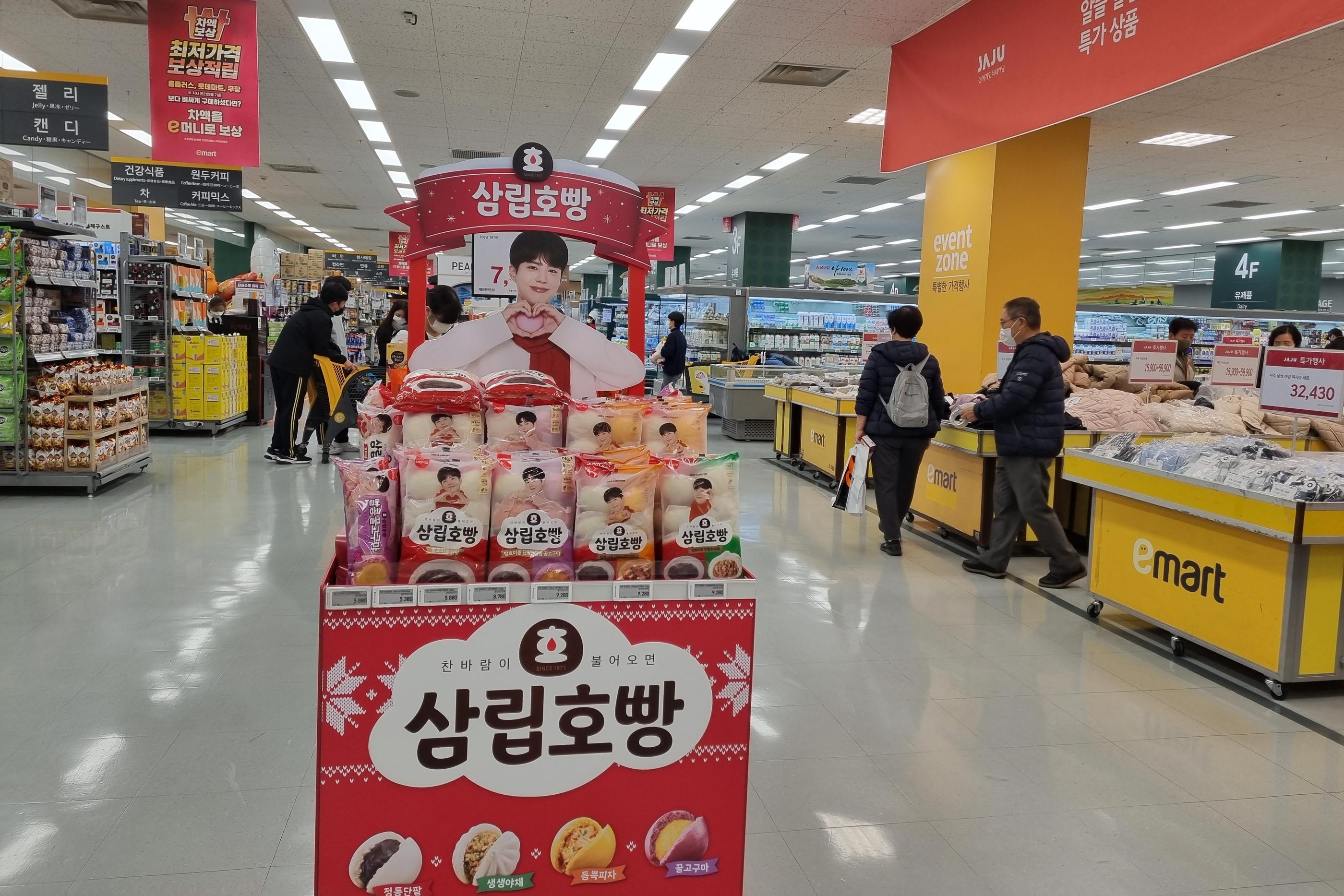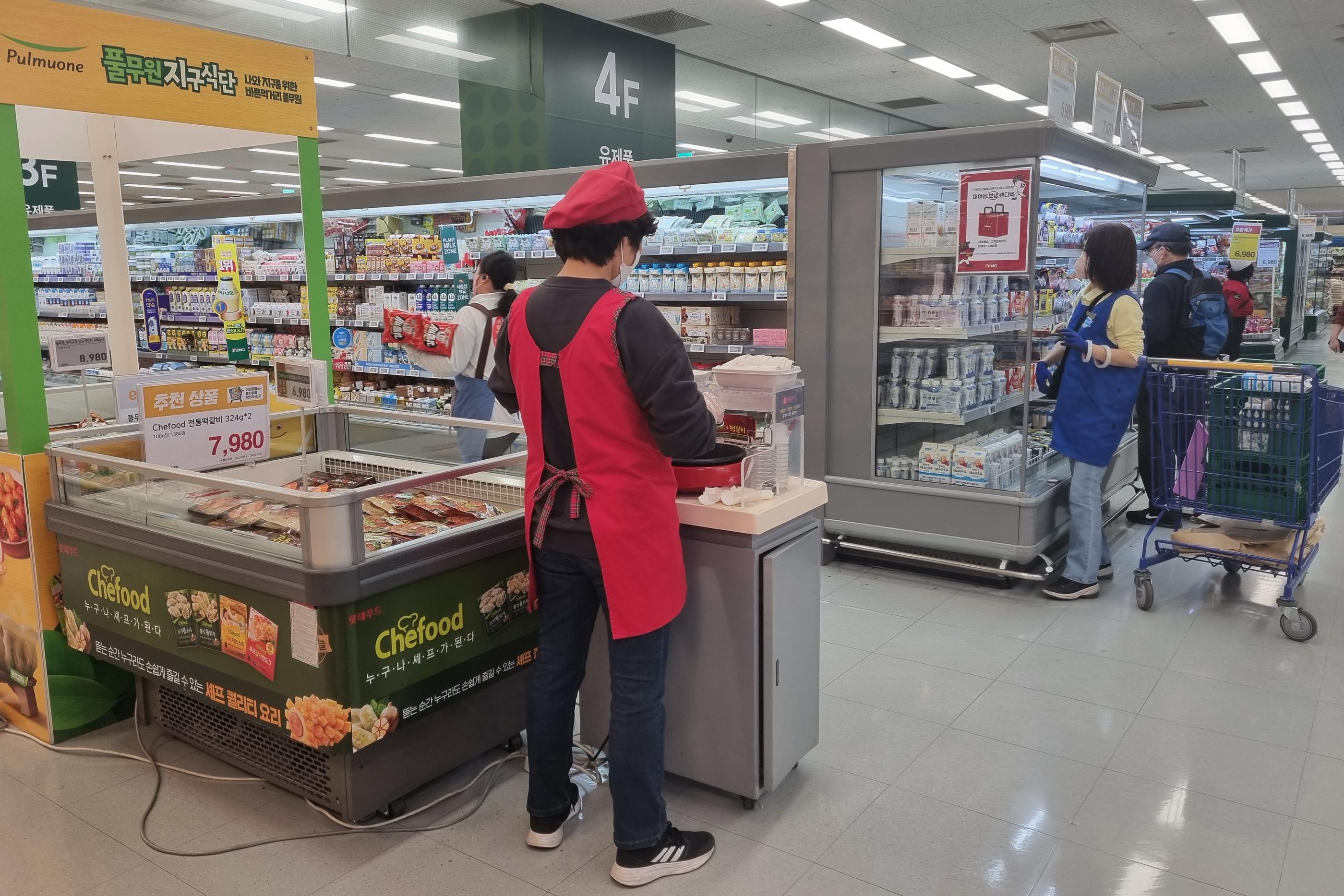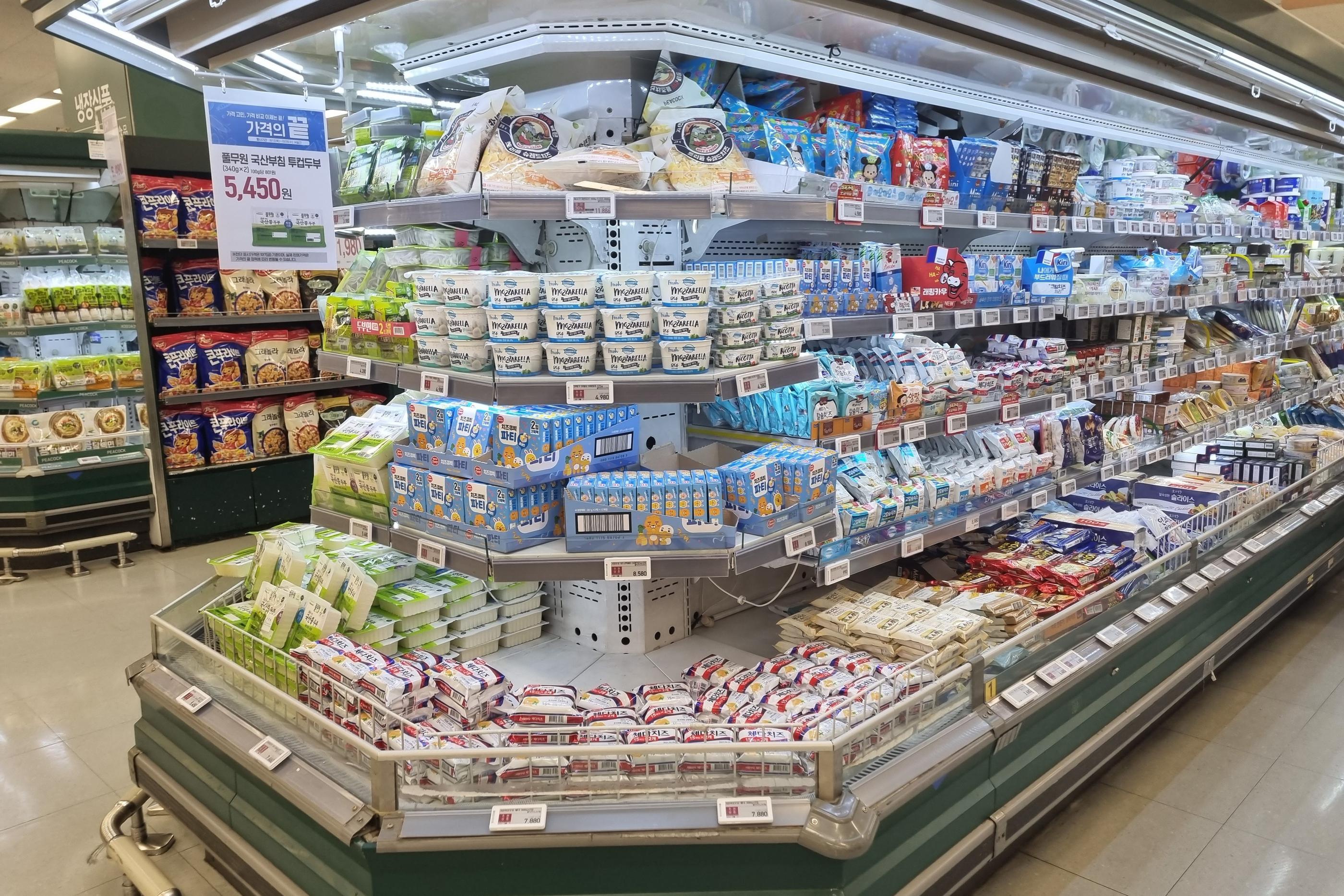 The ramen are also sold in packs, but it would be a great souvenir! Take home some rare finds that are only available in Korea!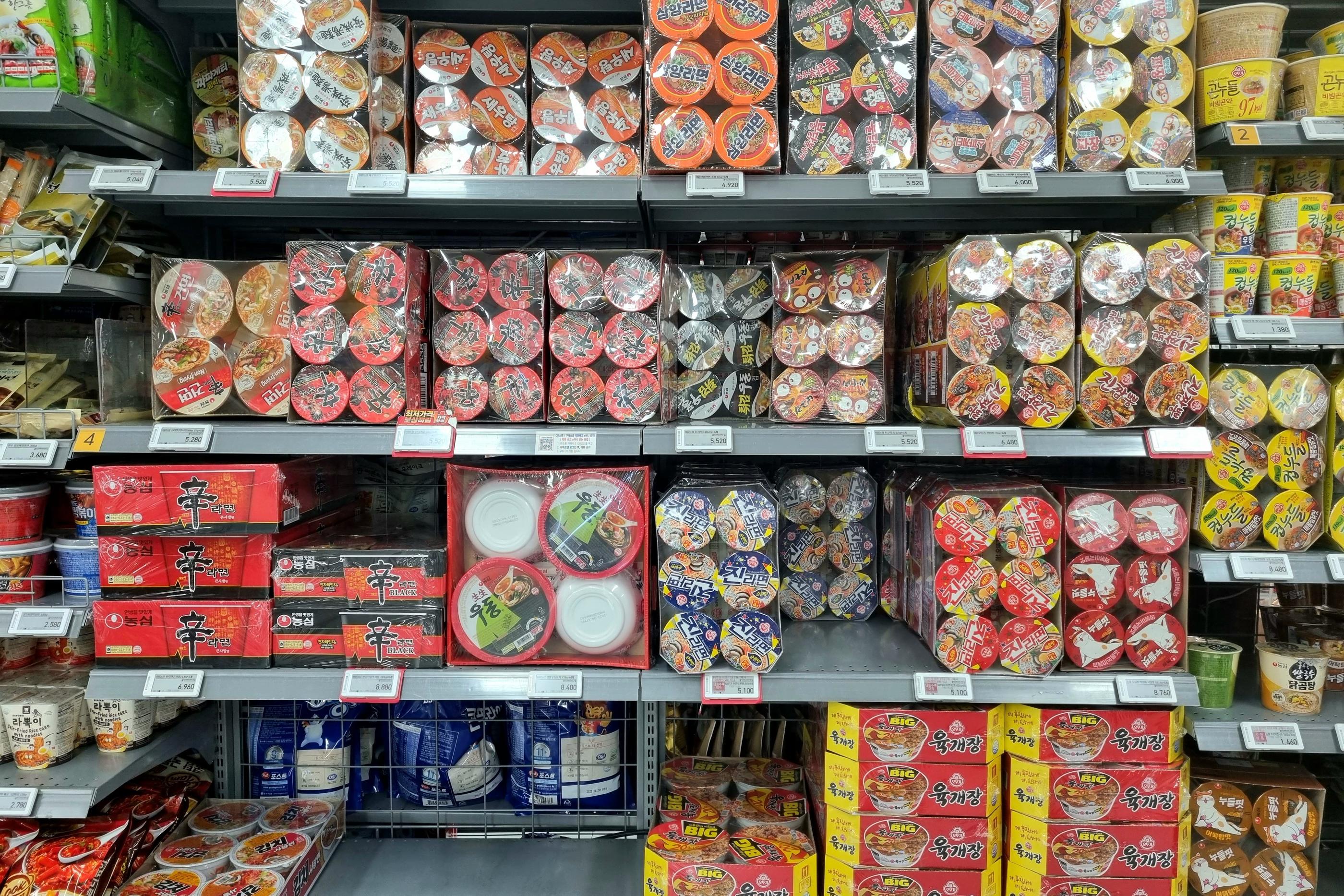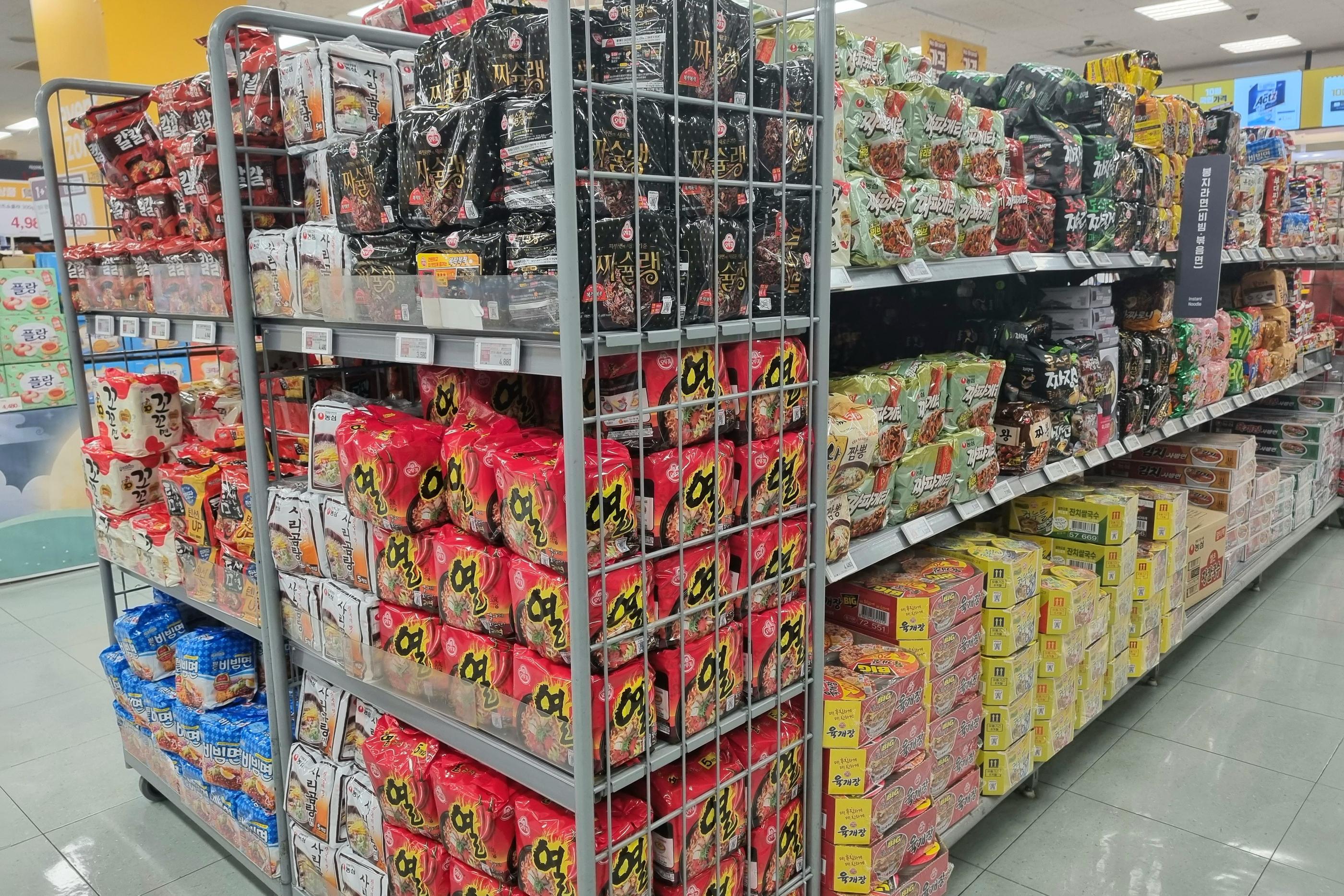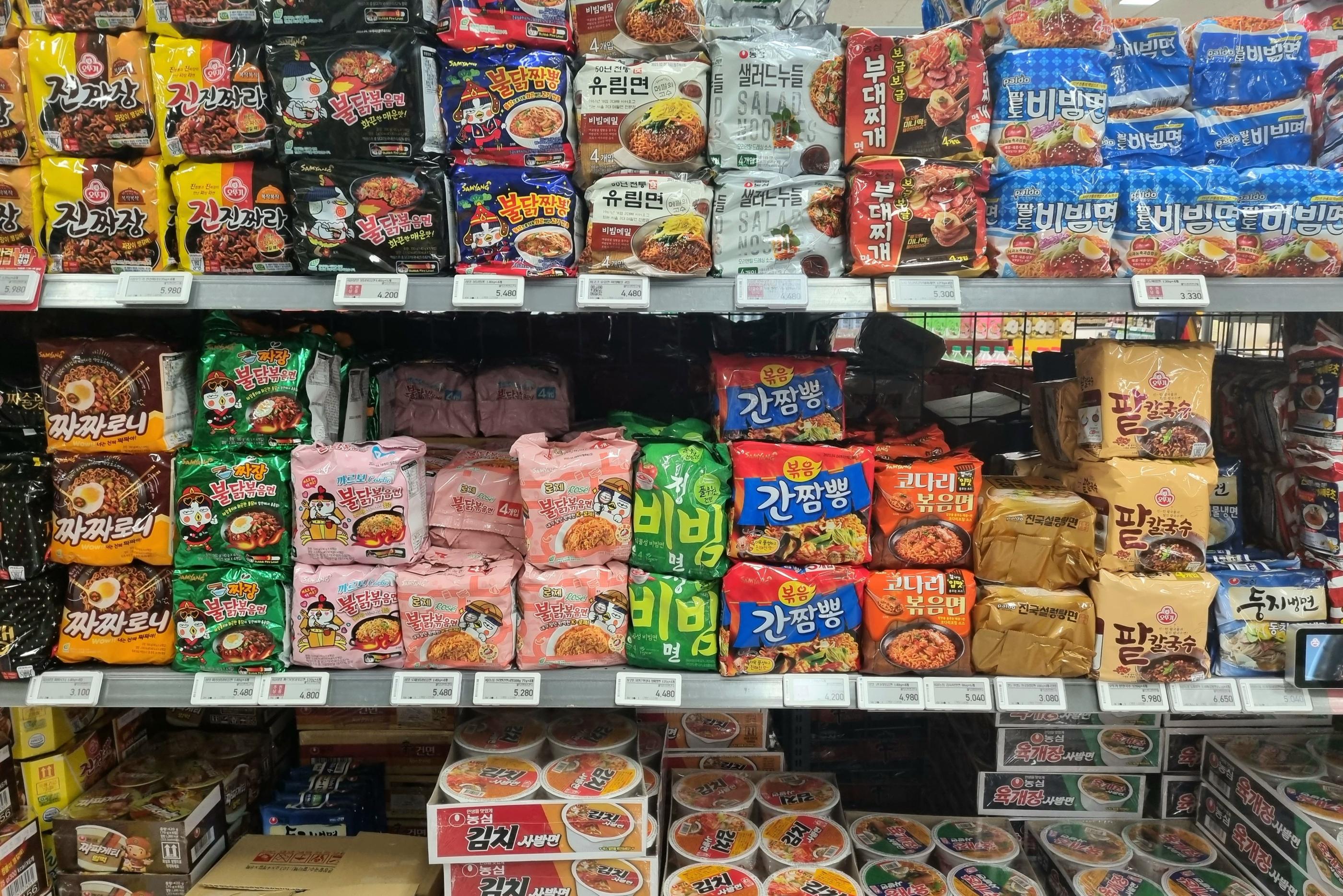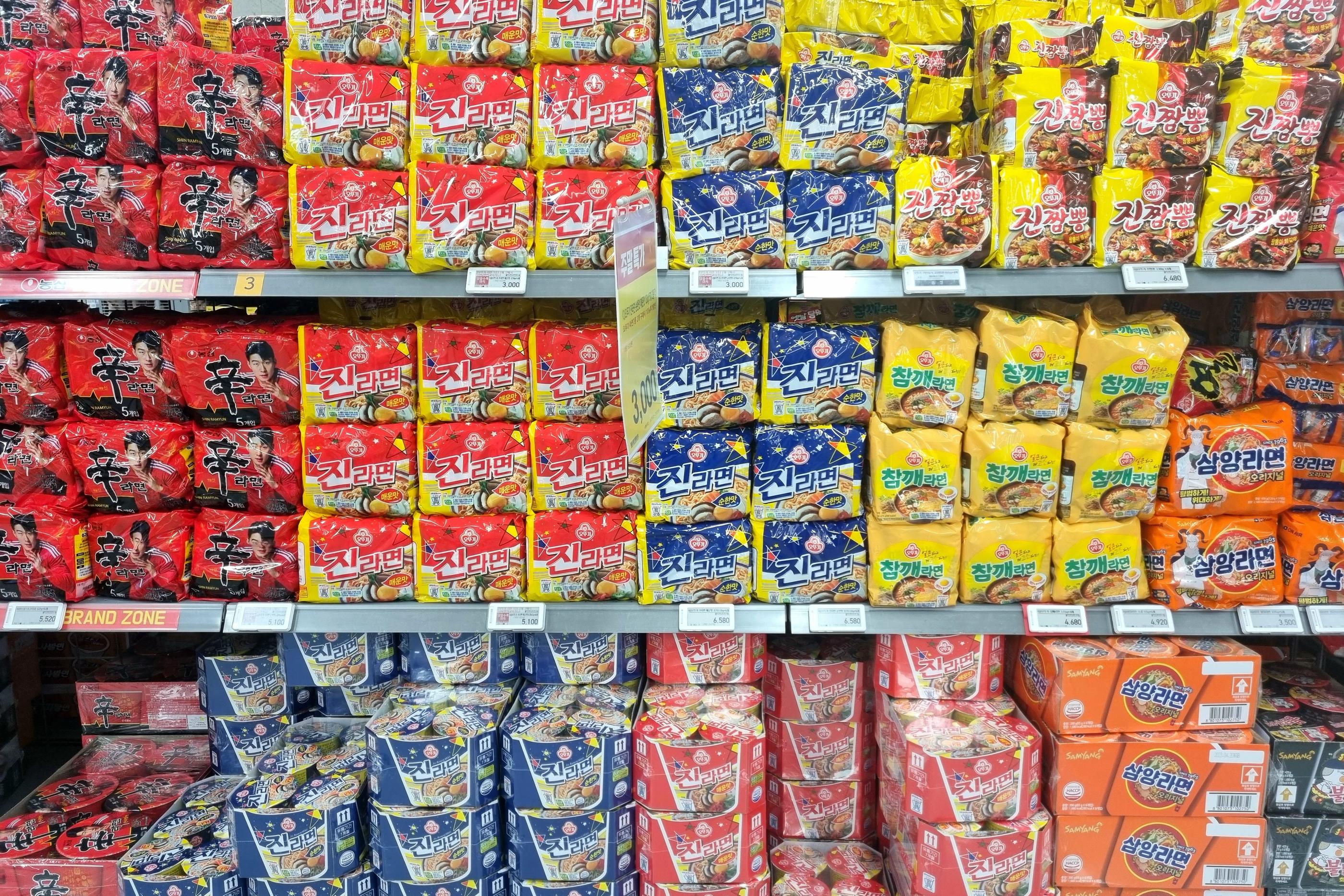 Ramen is a Korean household staple so there are so many different kinds!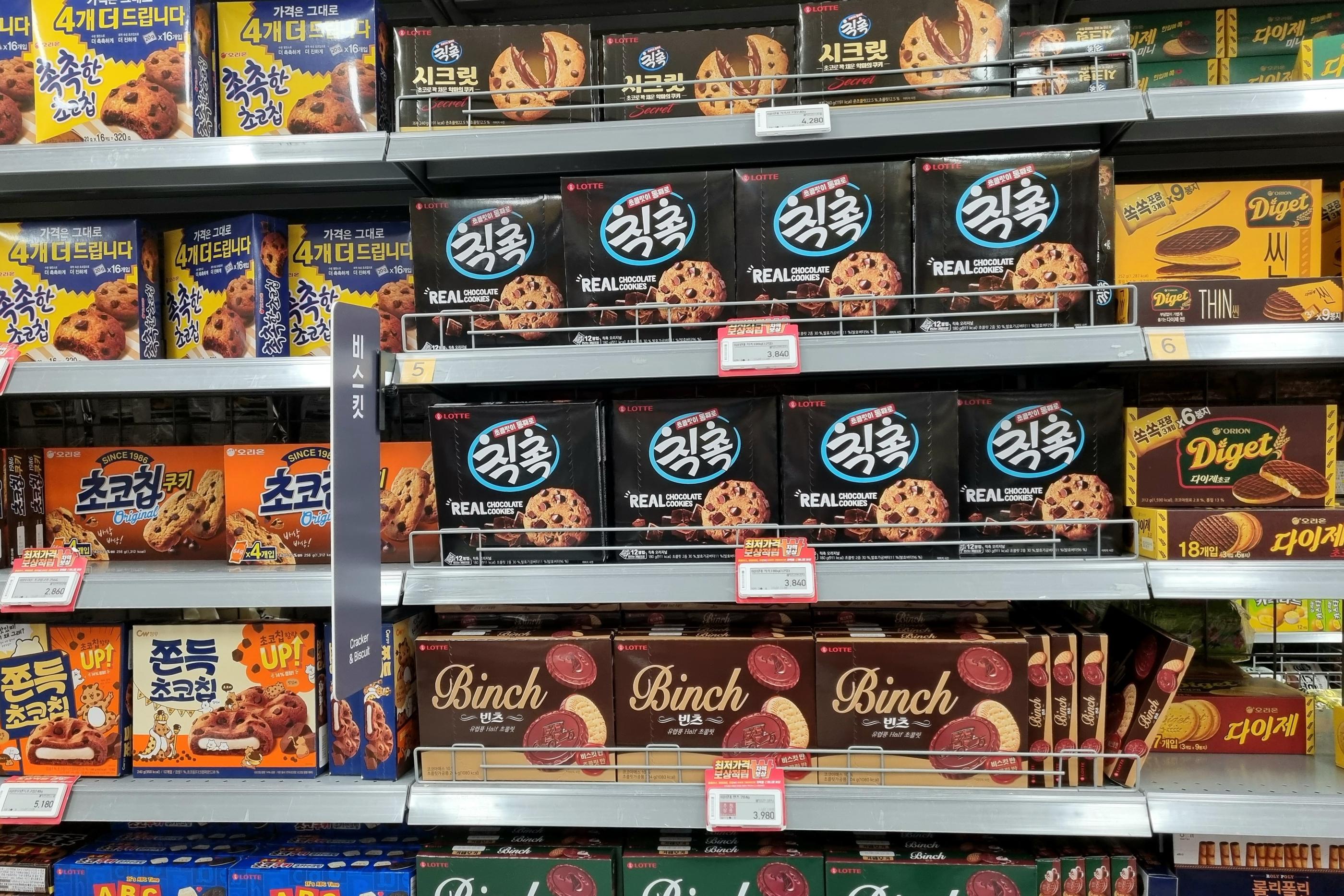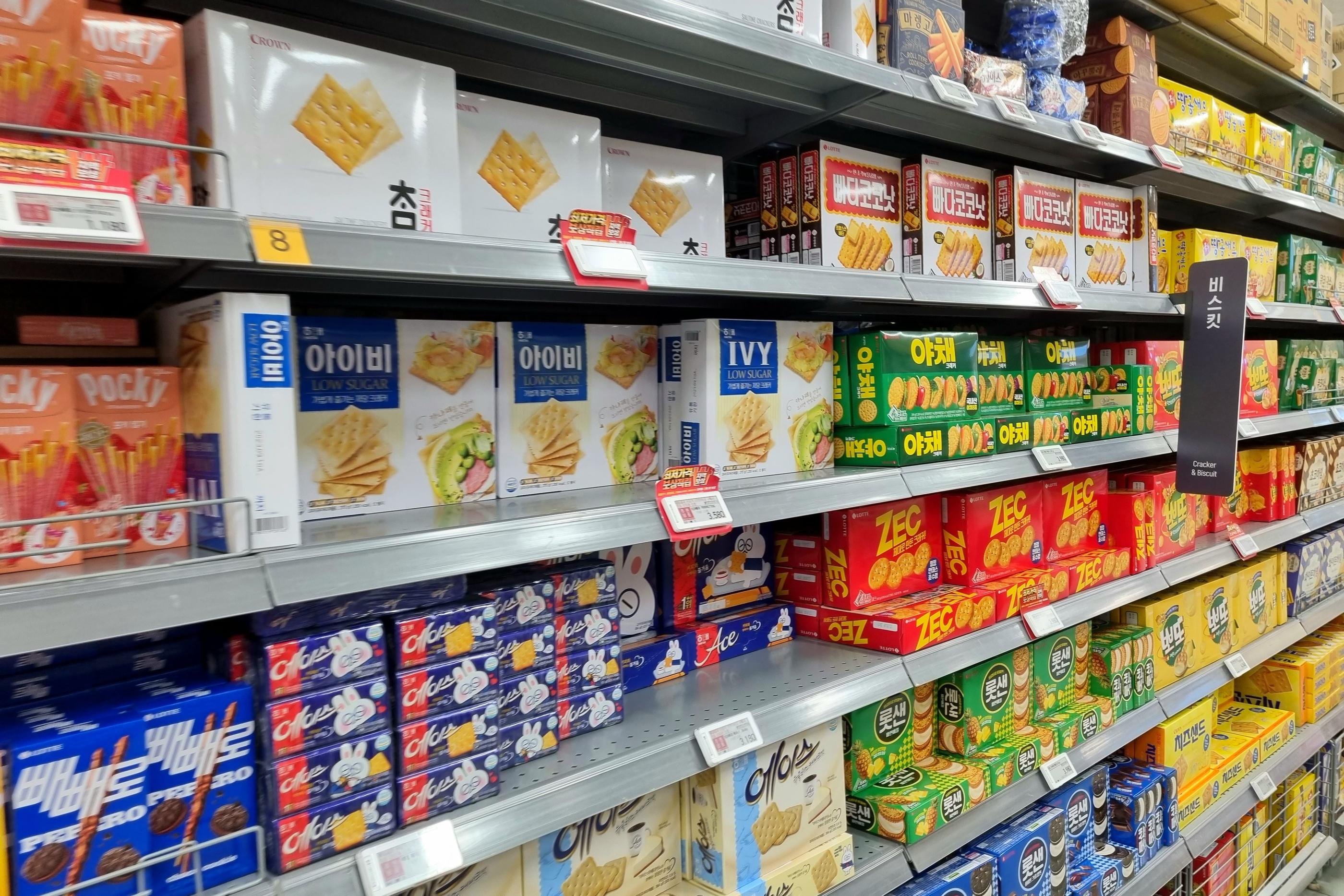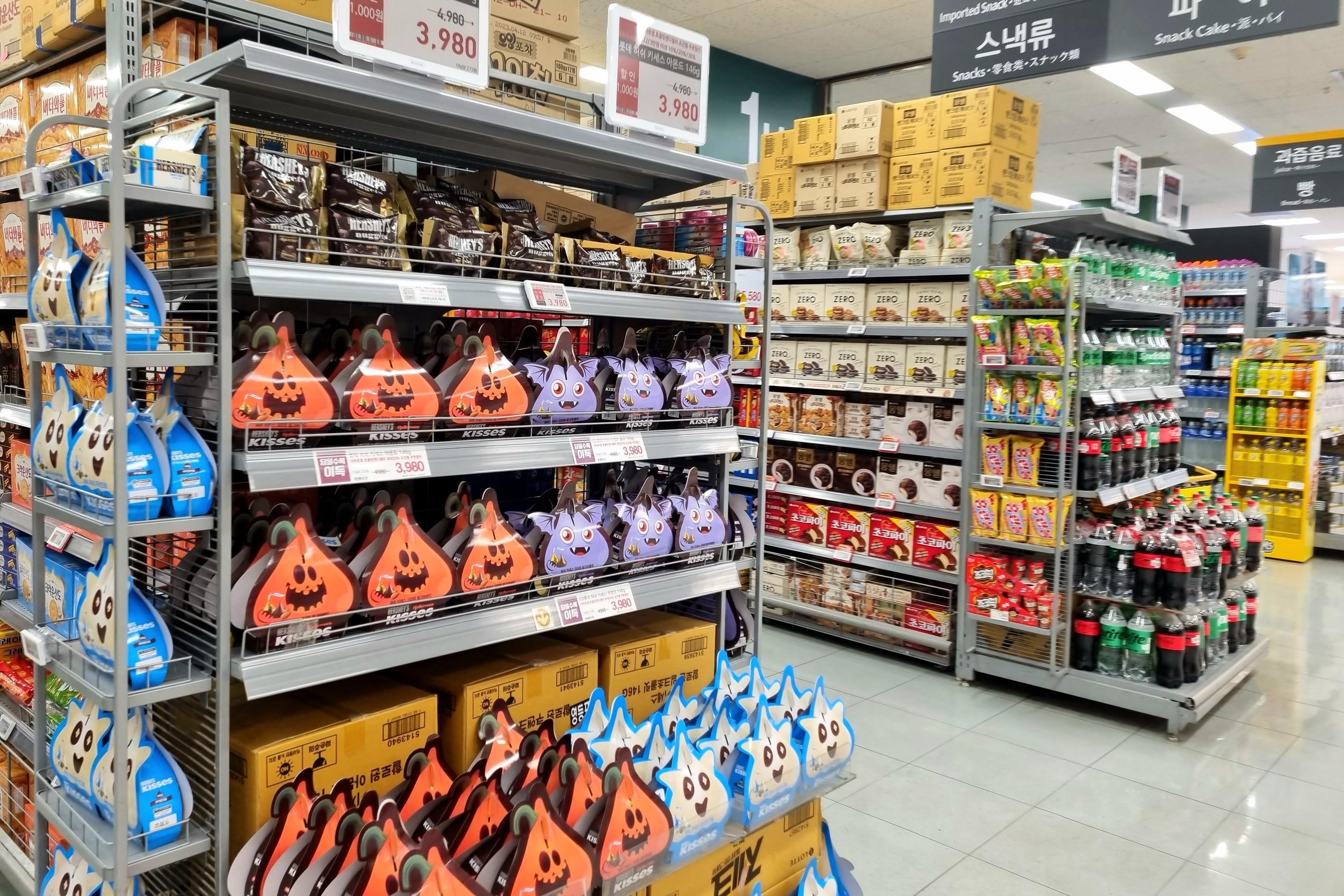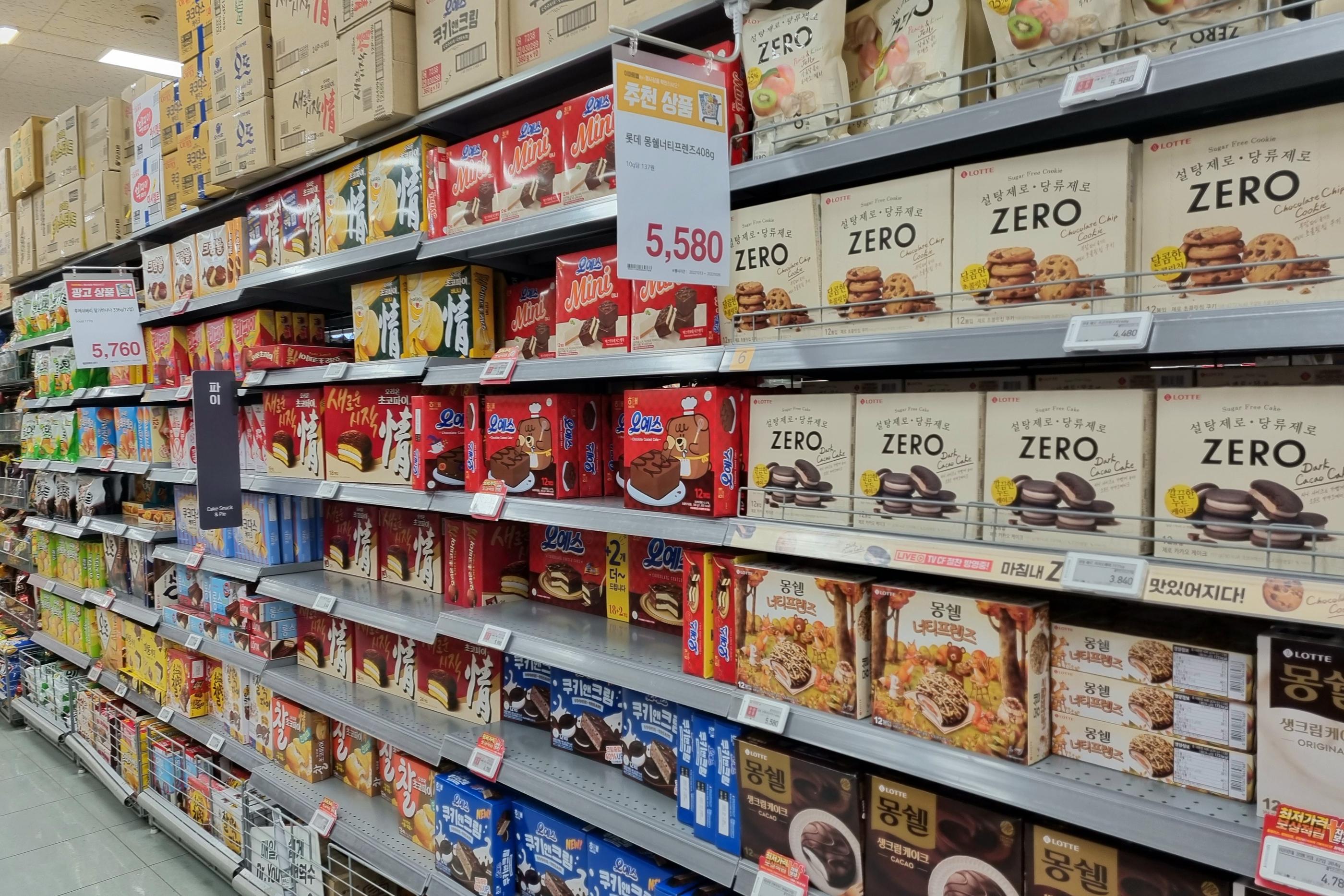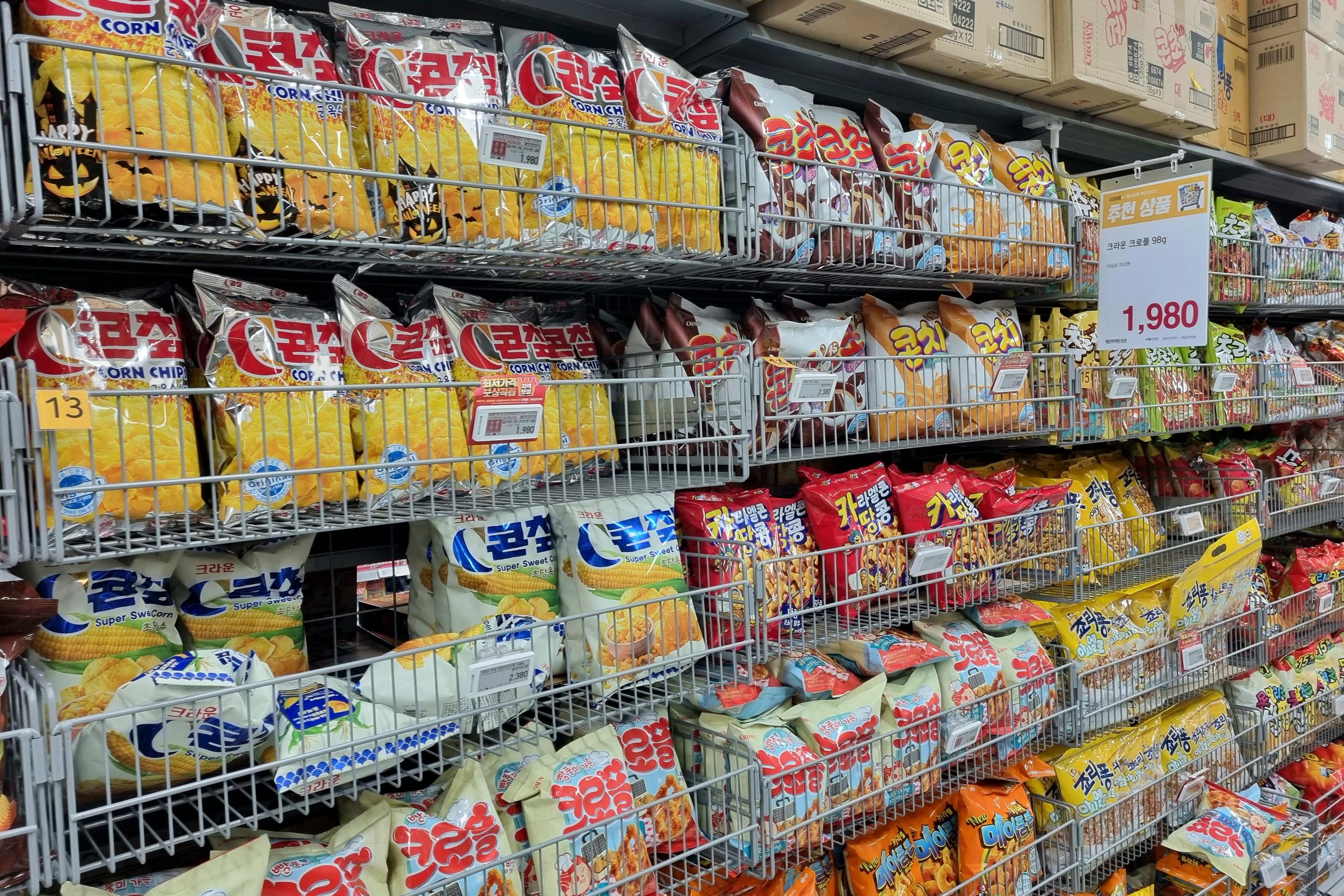 Check out all these snacks! You might find some of them back in your home country, but a lot of them are only in Korea!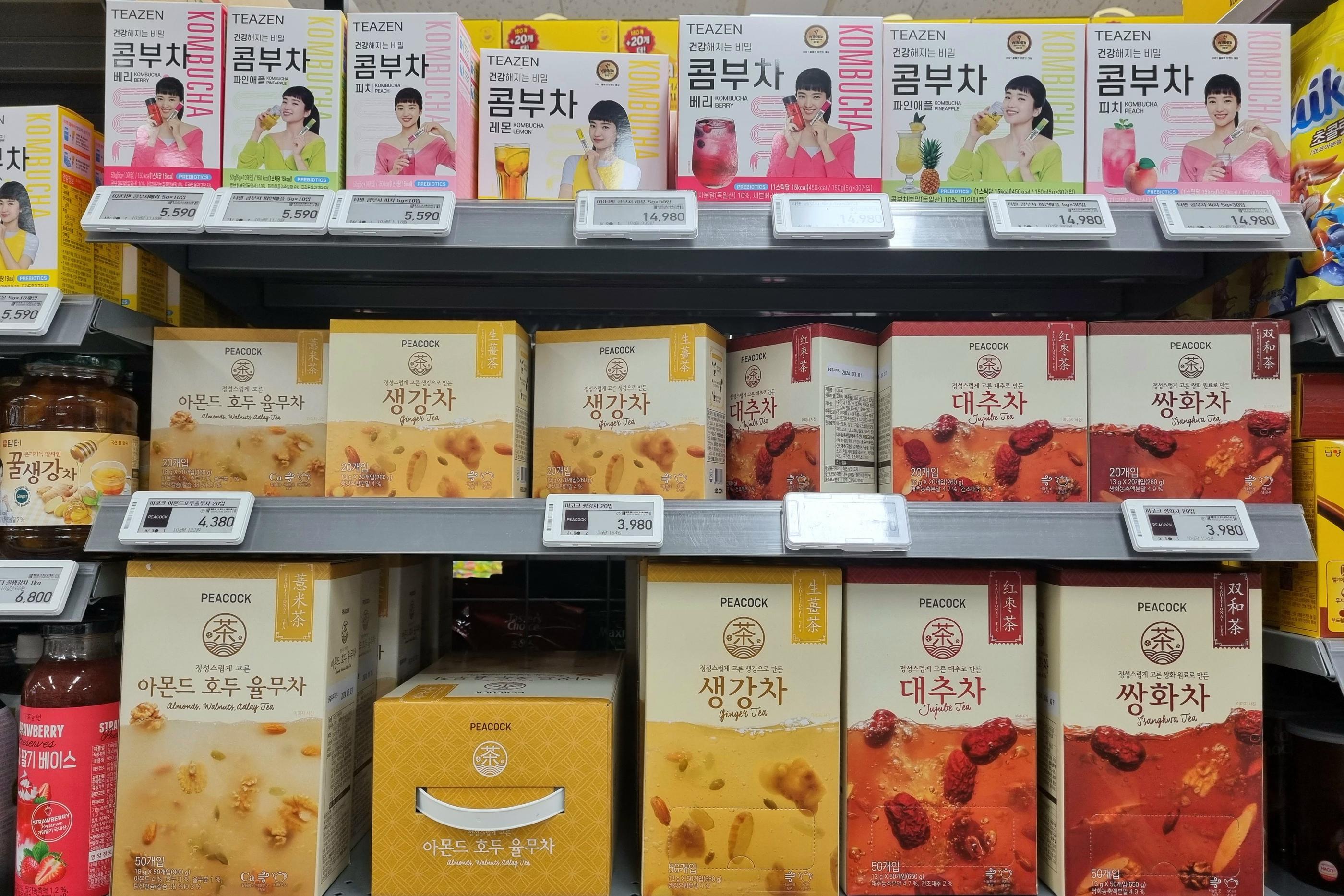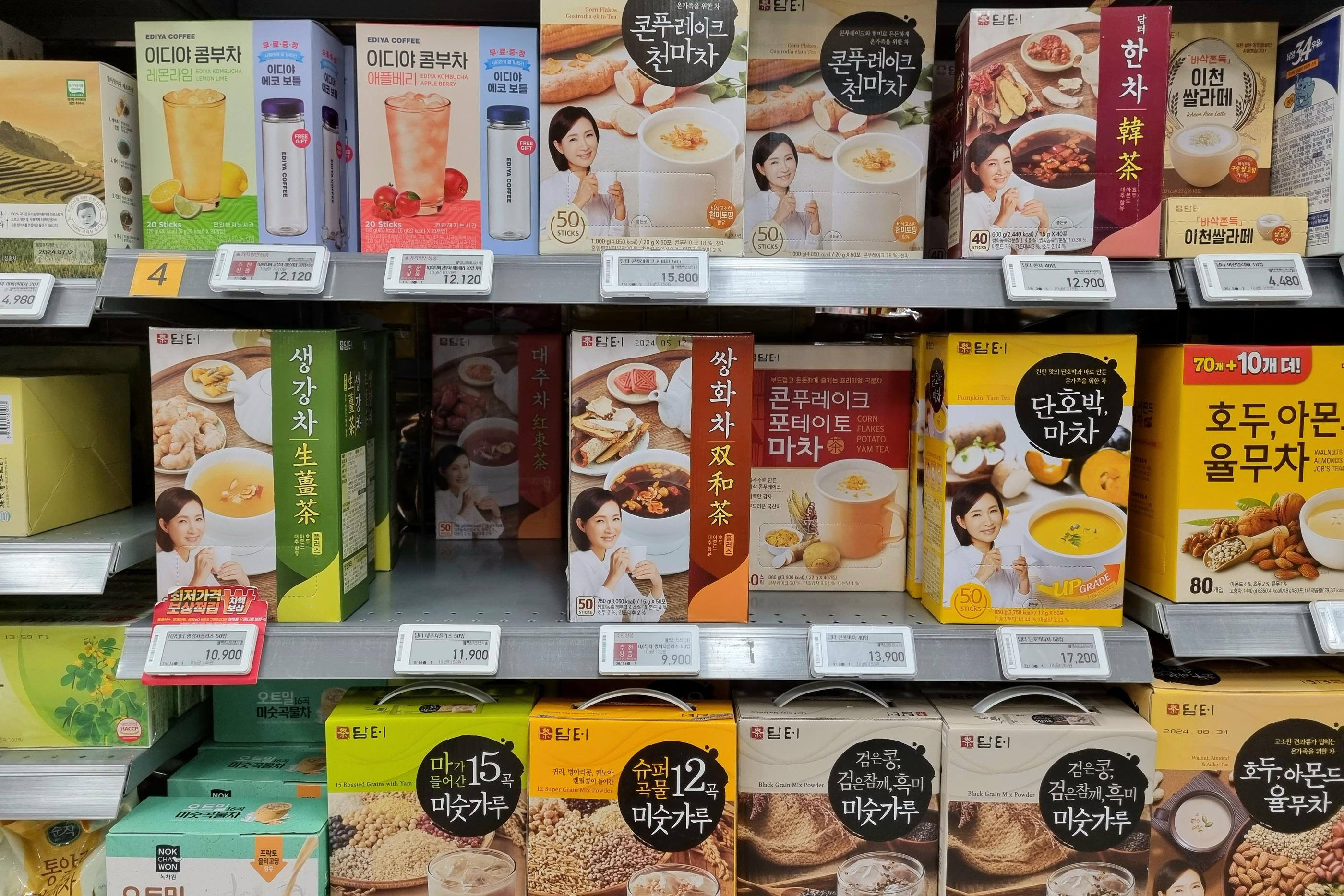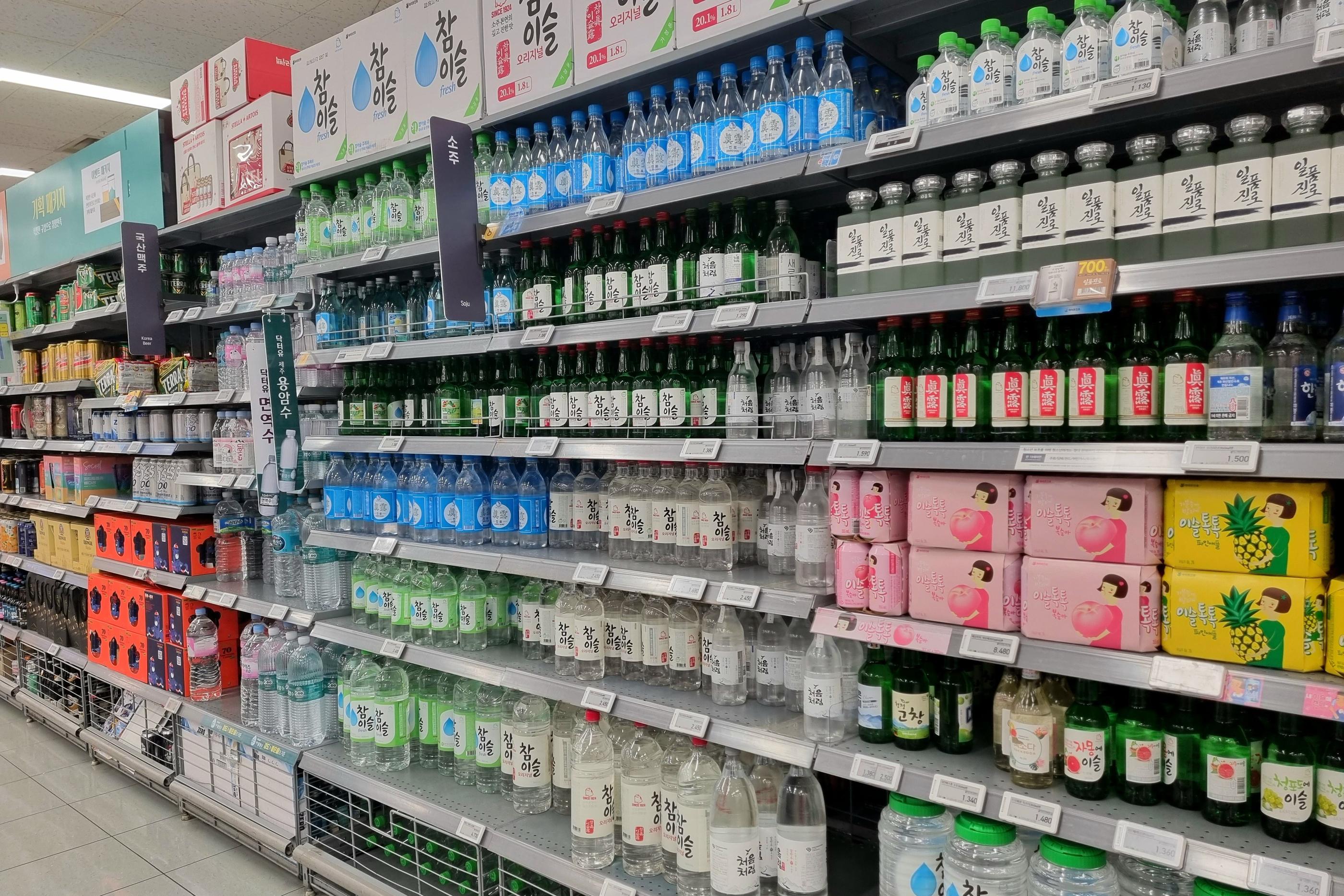 There always is a promotion deal going on so see what type of deals are available when you're visiting!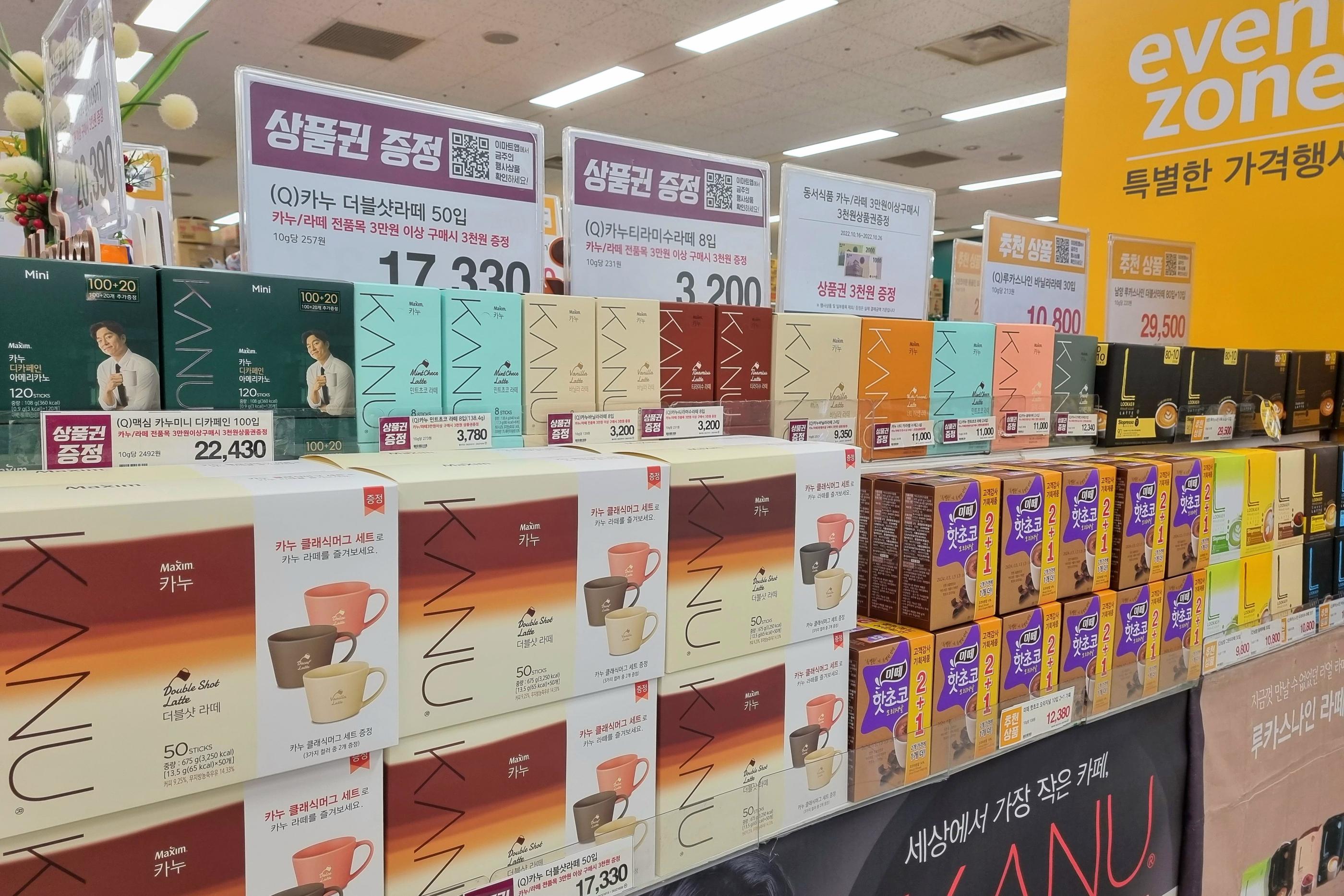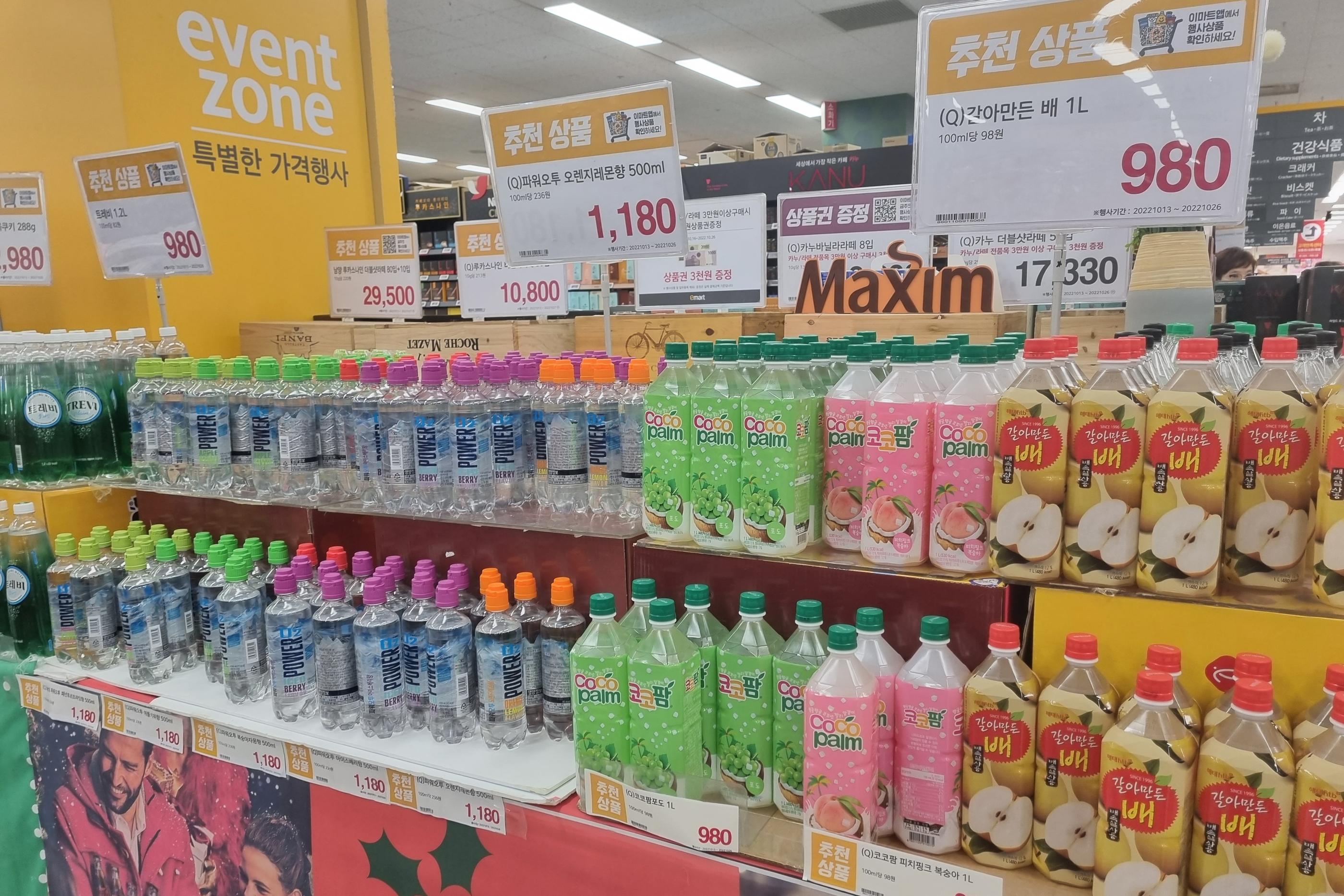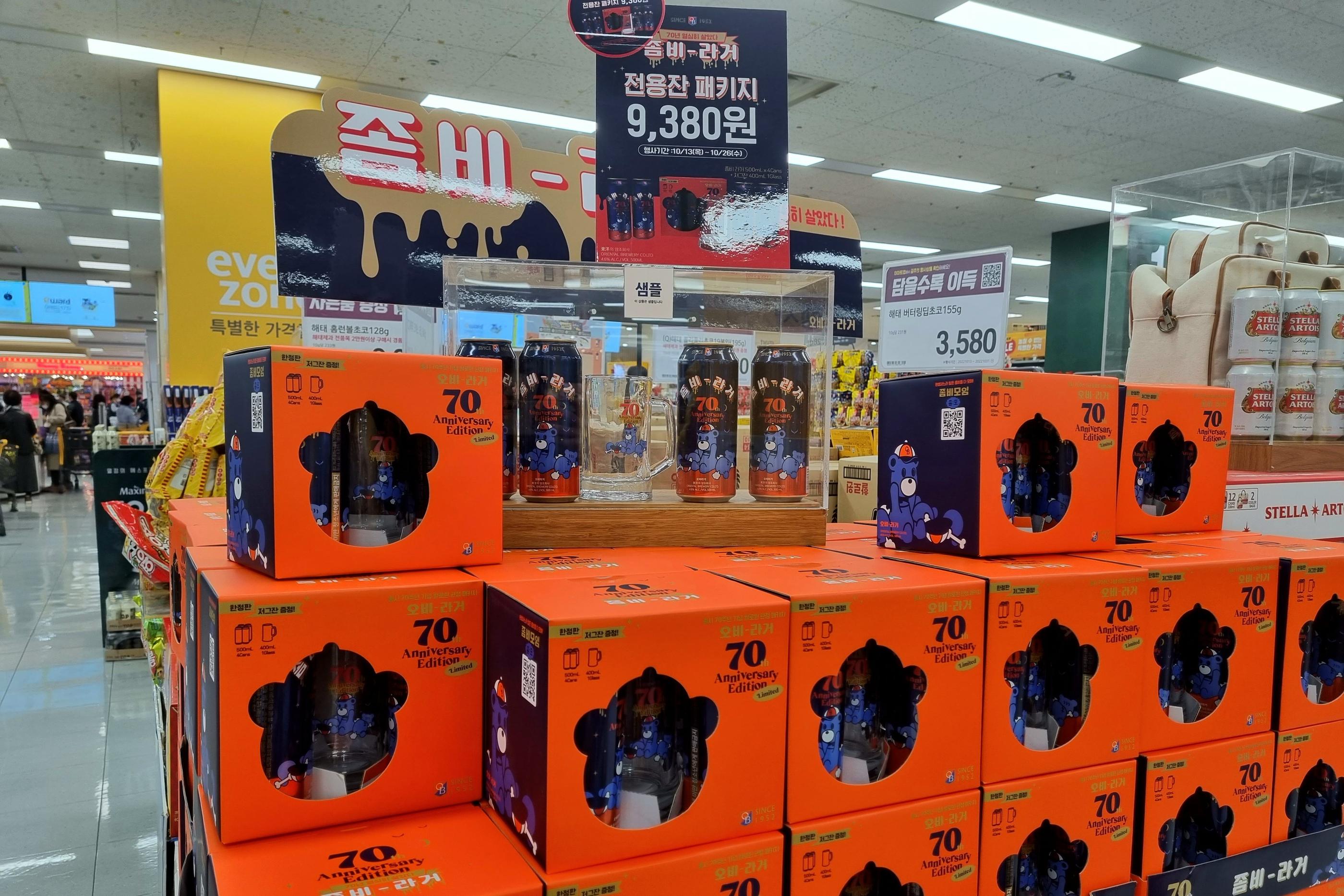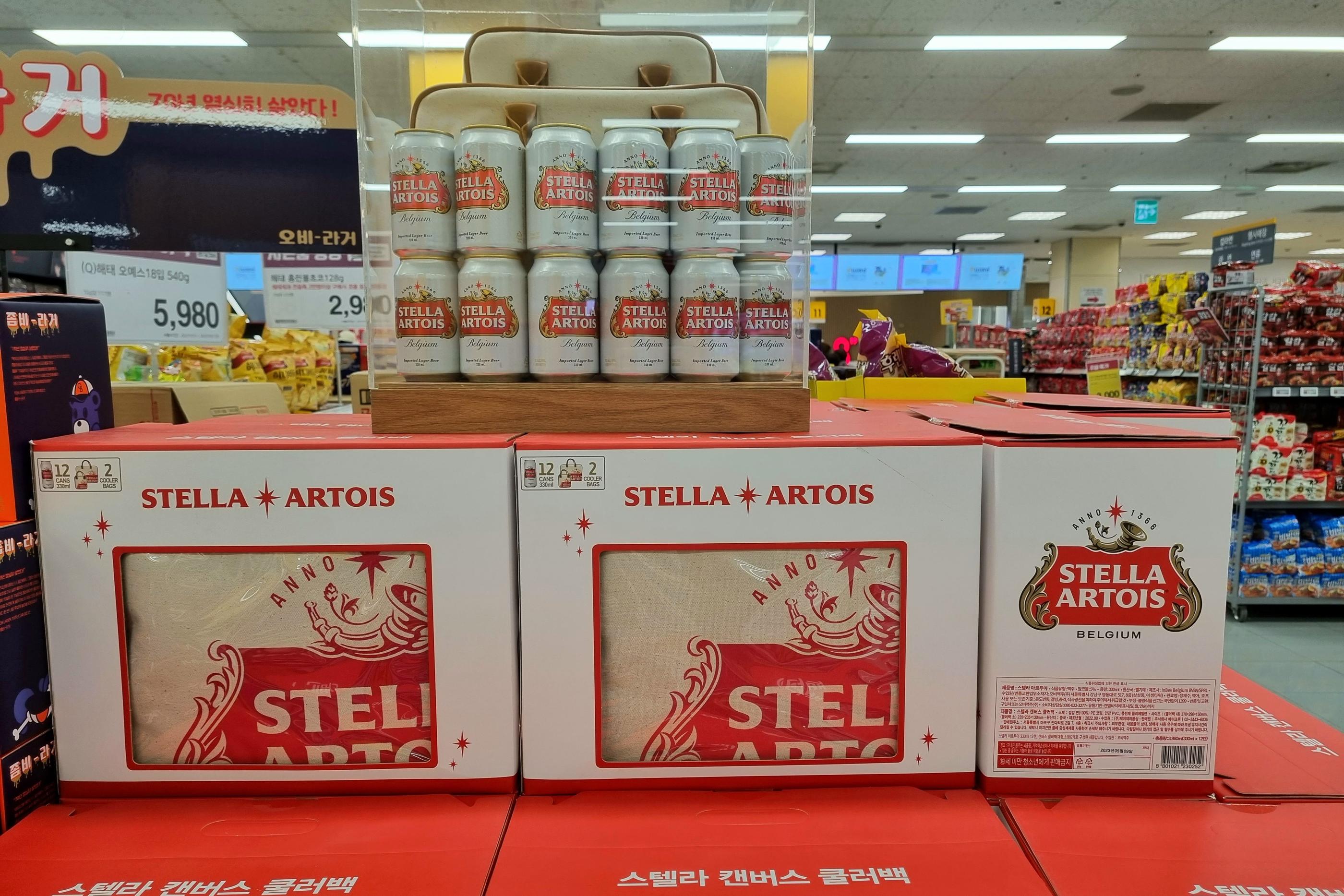 The picture below shows dried Korean medical goods!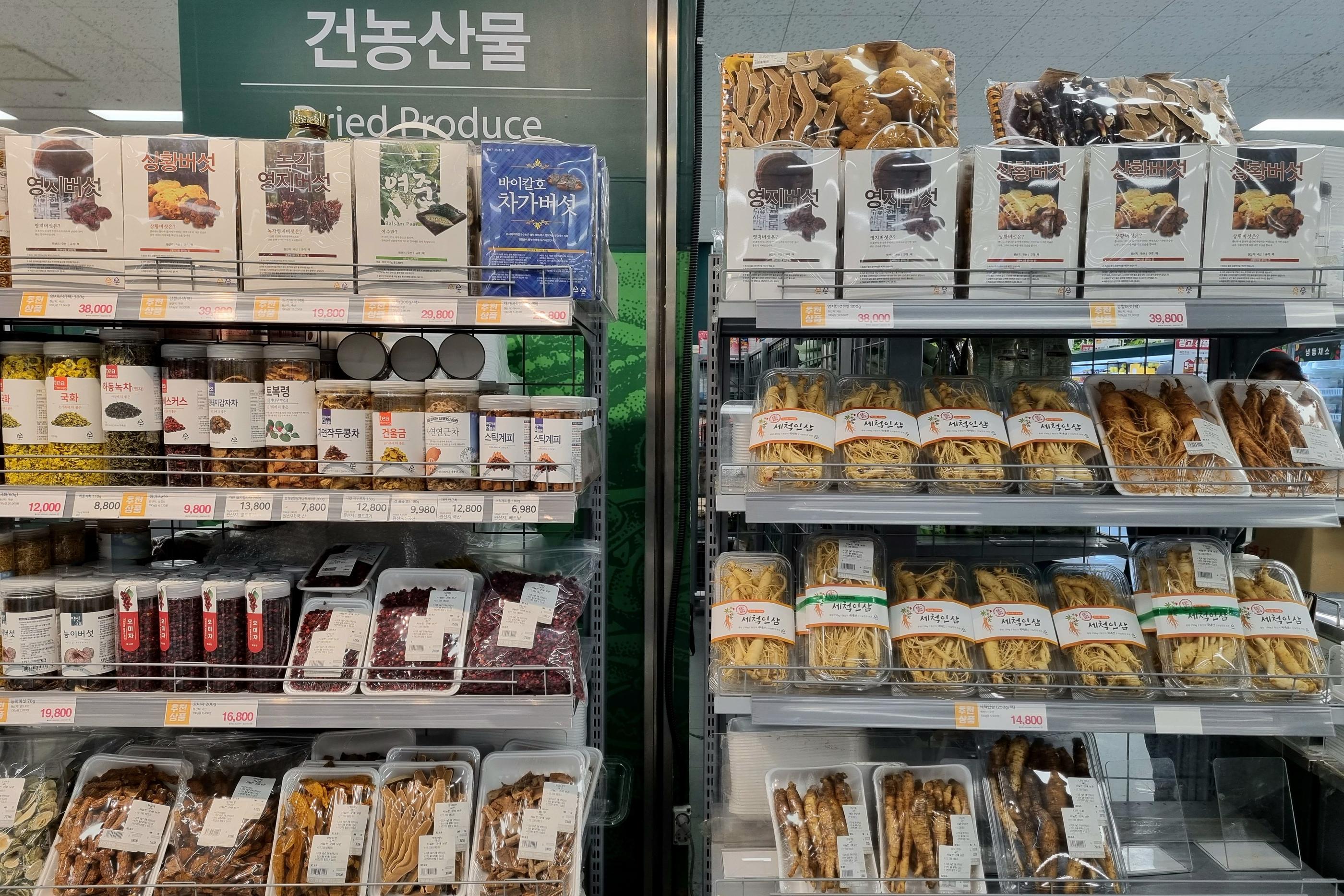 You may need to check with customs before you purchase these items to take back home.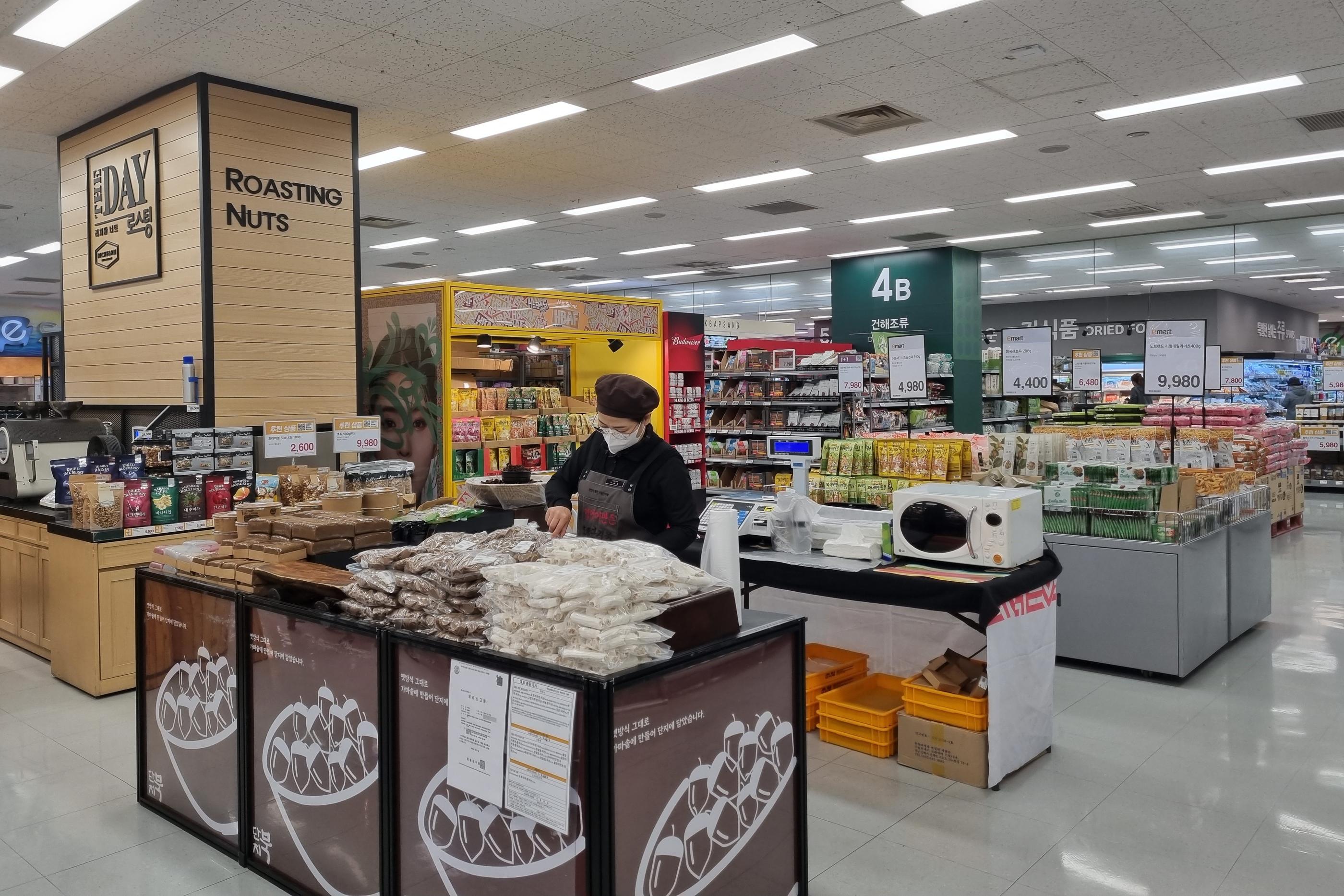 There have been more Koreans who are too busy to cook at home, so ready-made meals or meal kits are evolving. There are so many different types of meal kits, so we were impressed!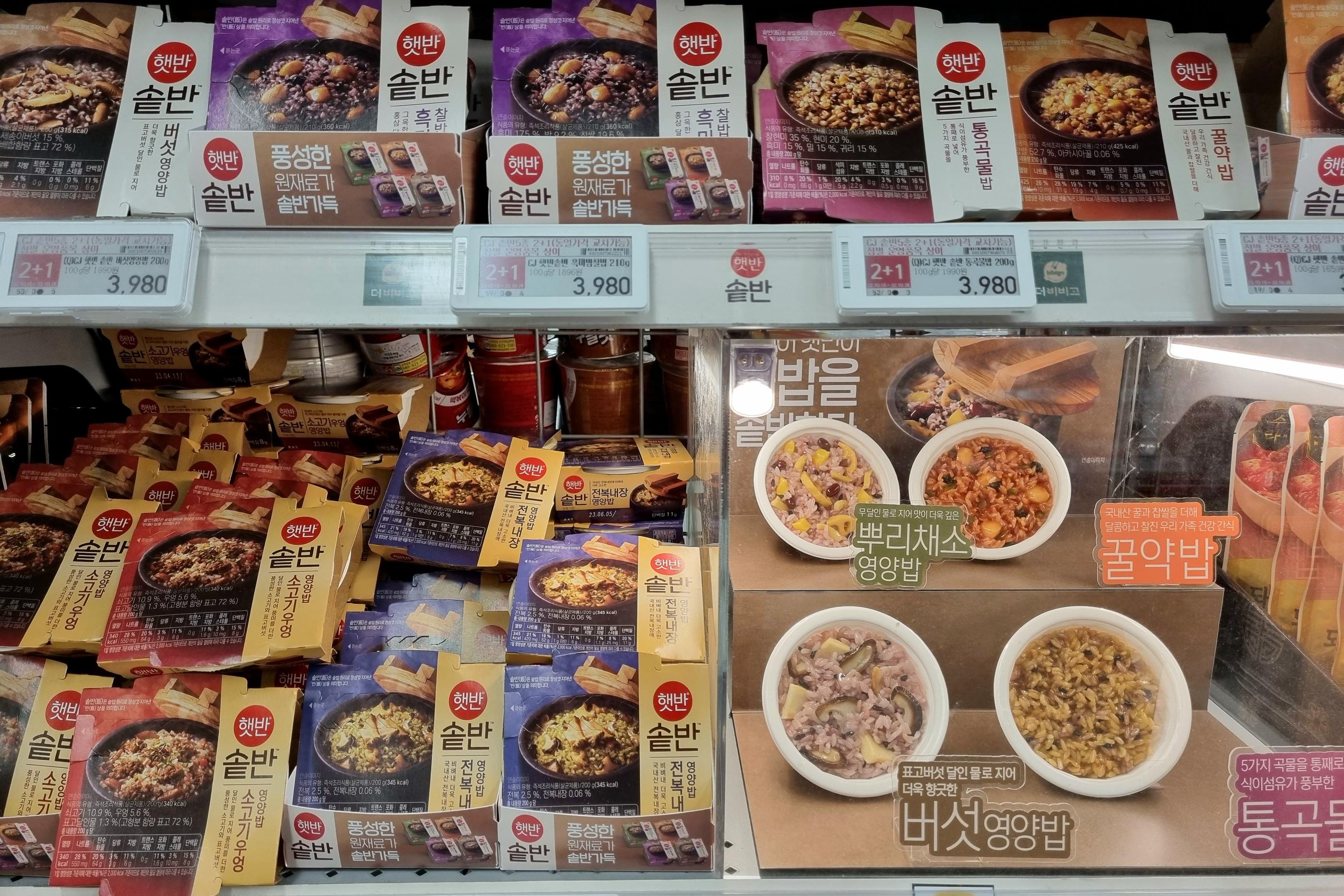 There were so many new items that we've never seen before like these rice products in the picture above not only have rice in them, but other ingredients as well!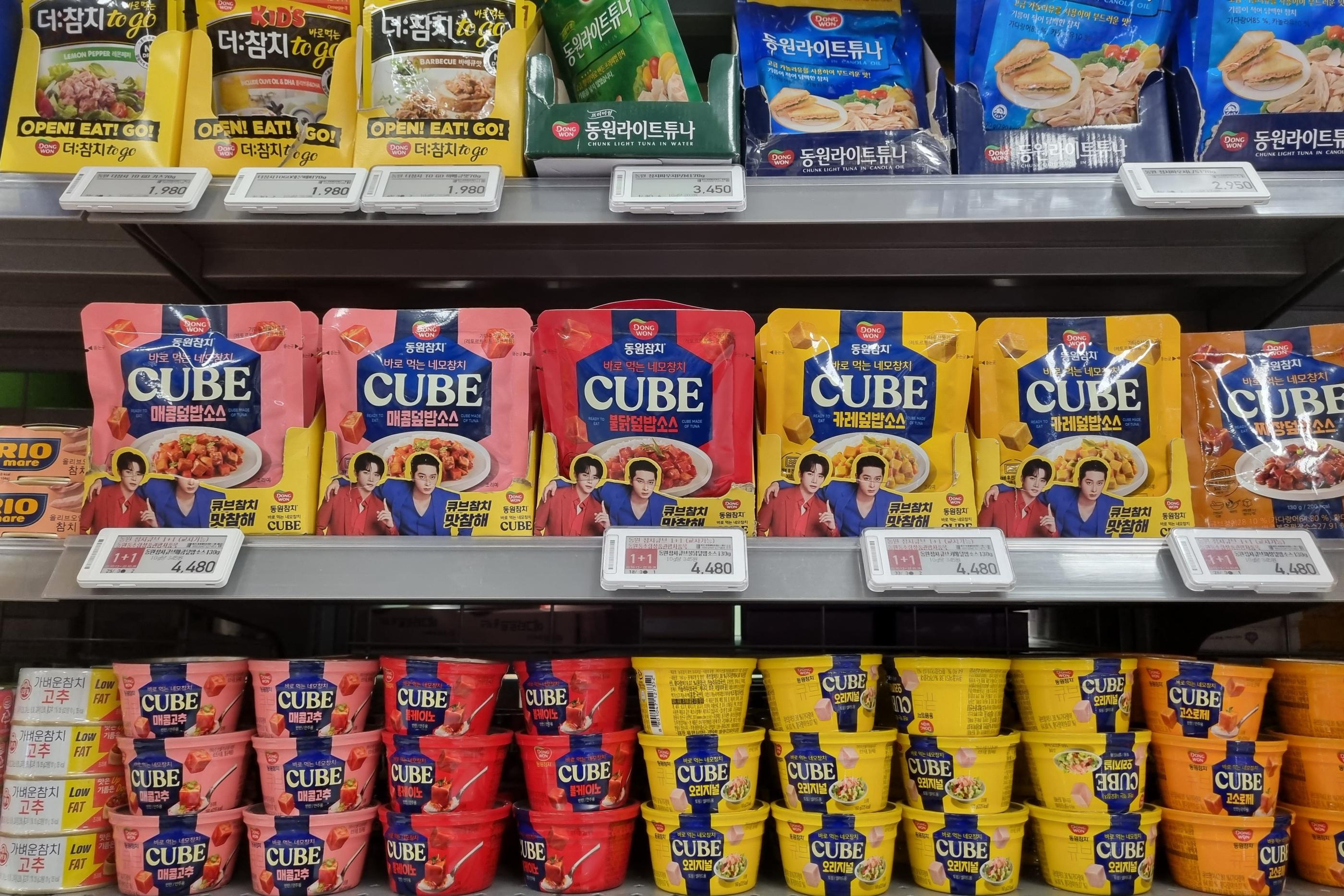 Dongwon, which is Korea's biggest tuna brand, also came out with rice products as well! Take a few home to remind you of Korea!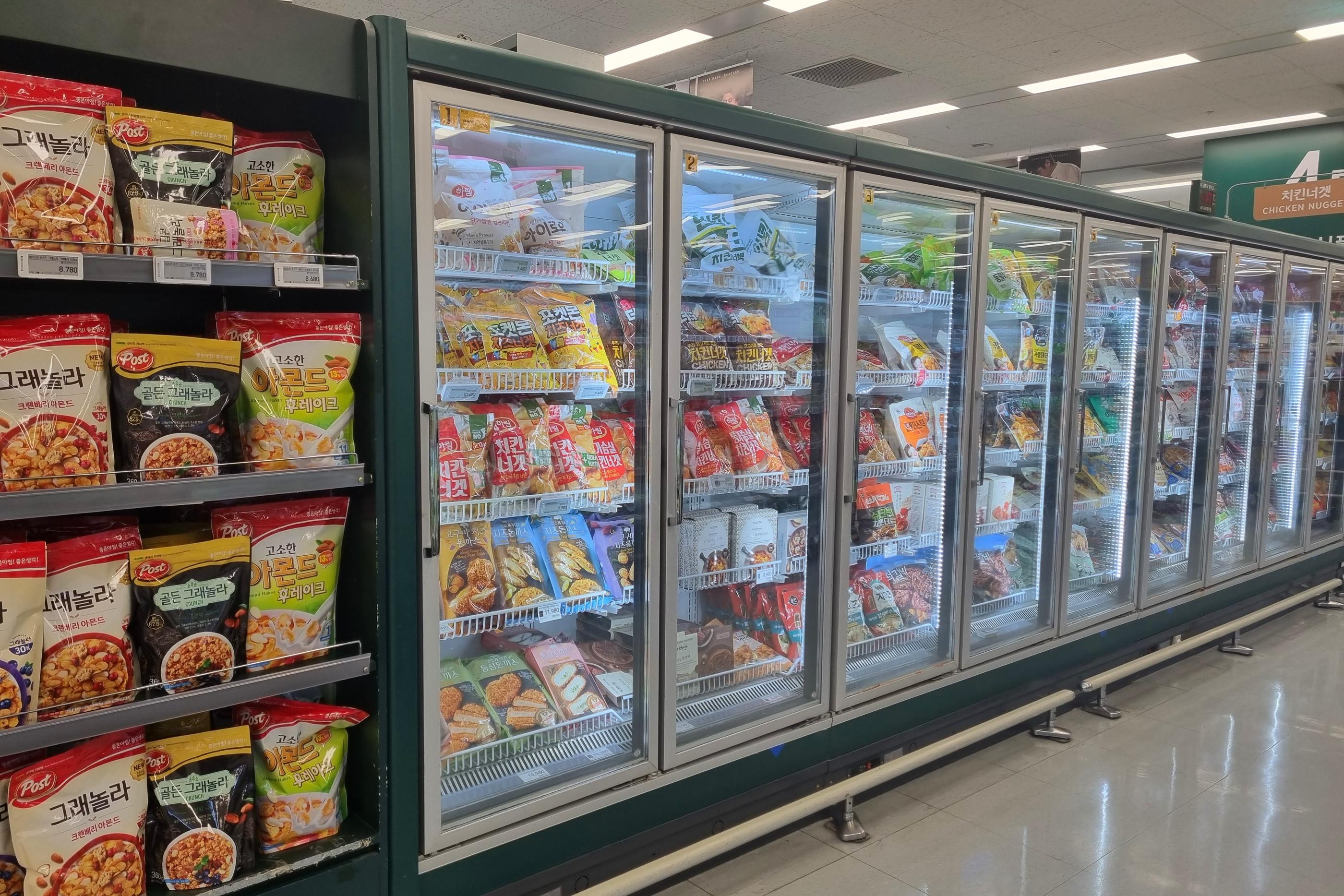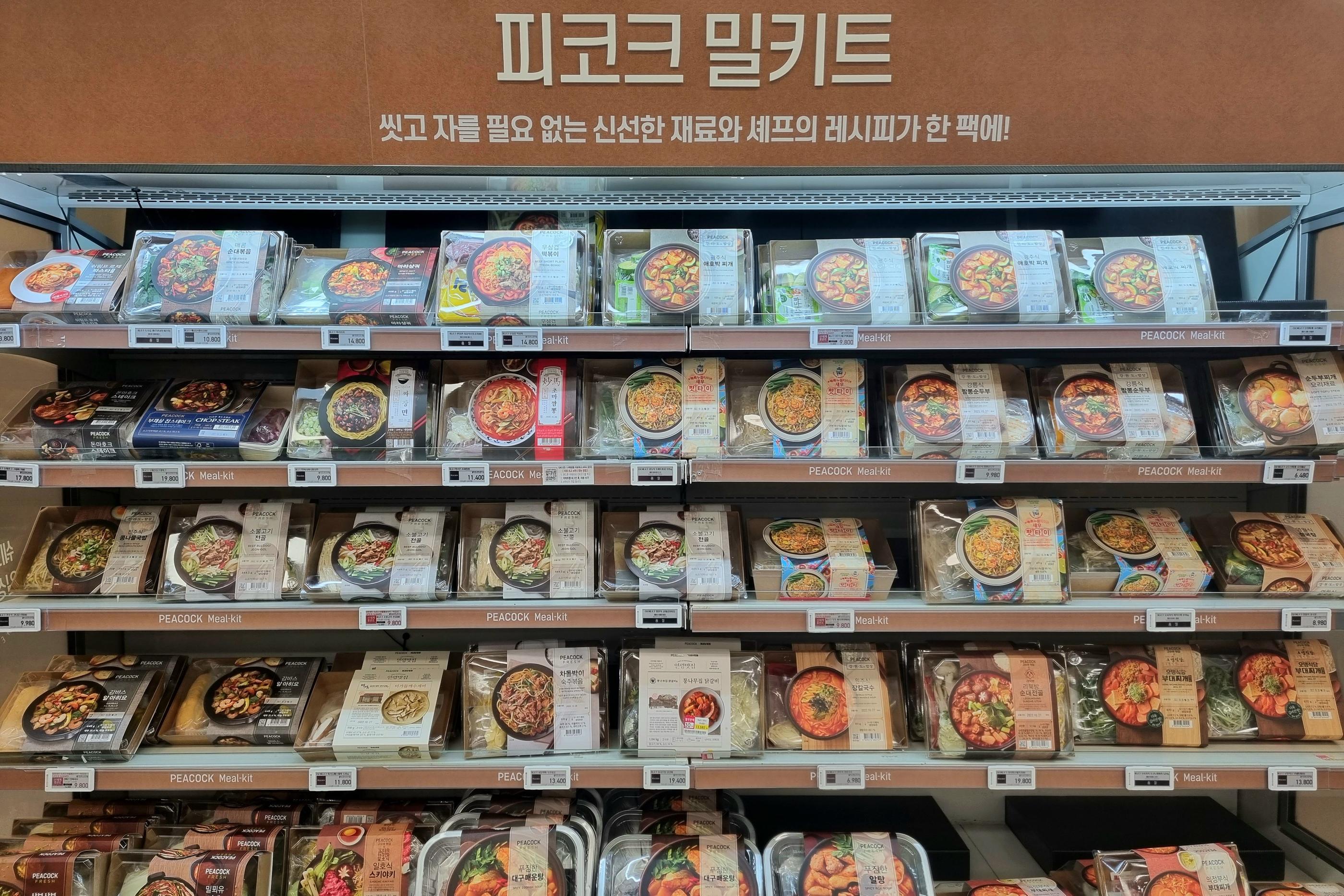 These meal kits would be perfect for smaller households, though you may not be able to take these home, get one if your Airbnb has a kitchen!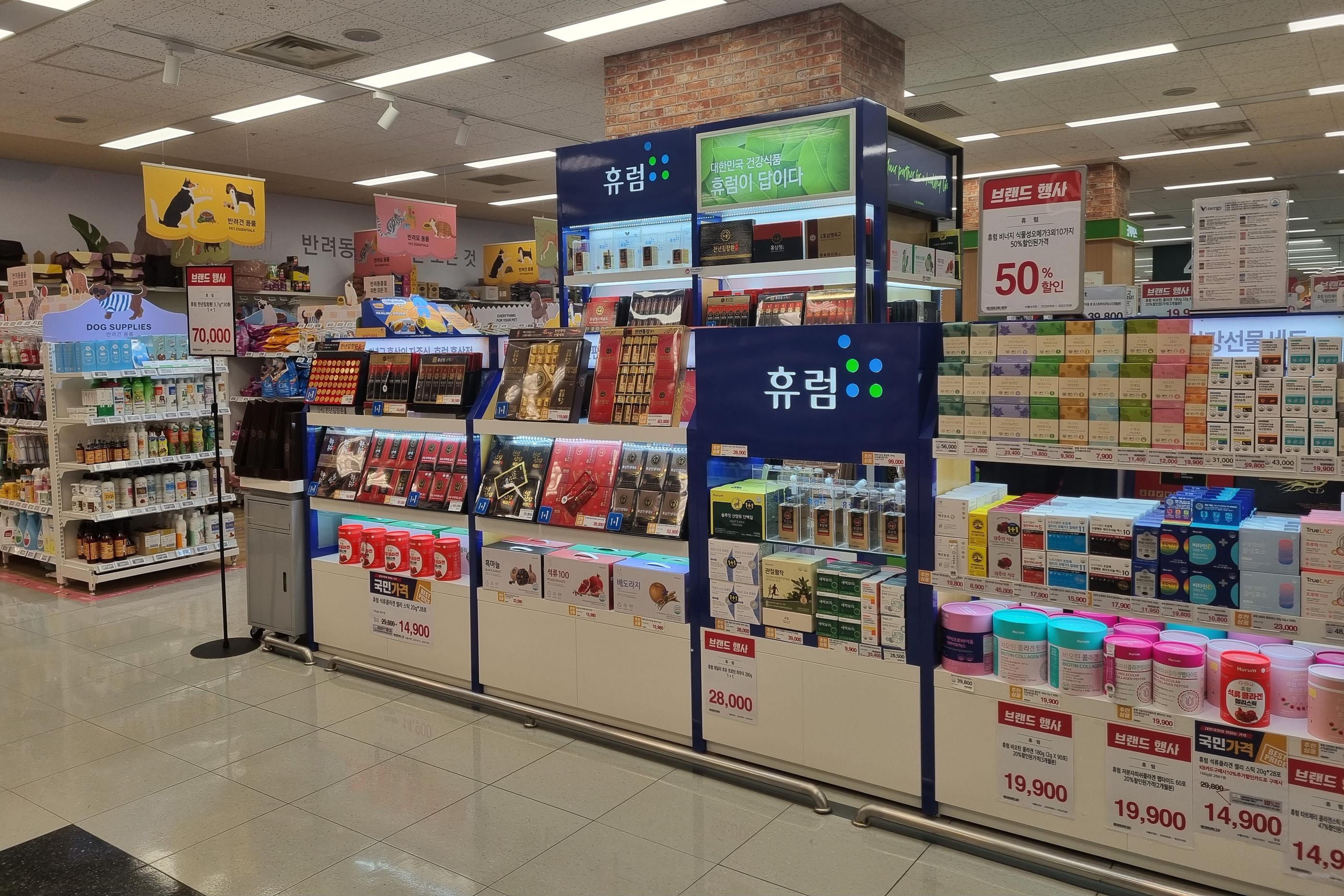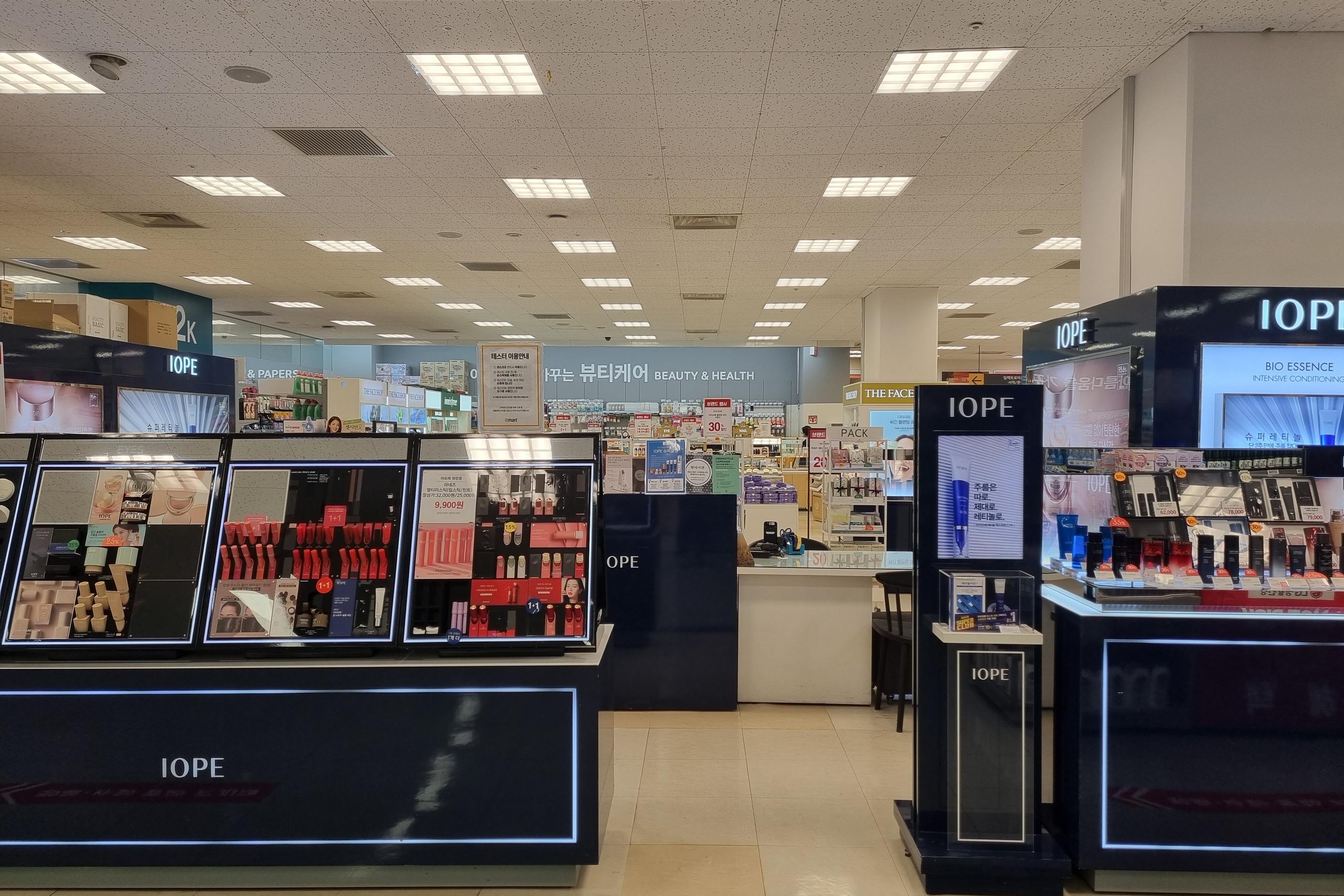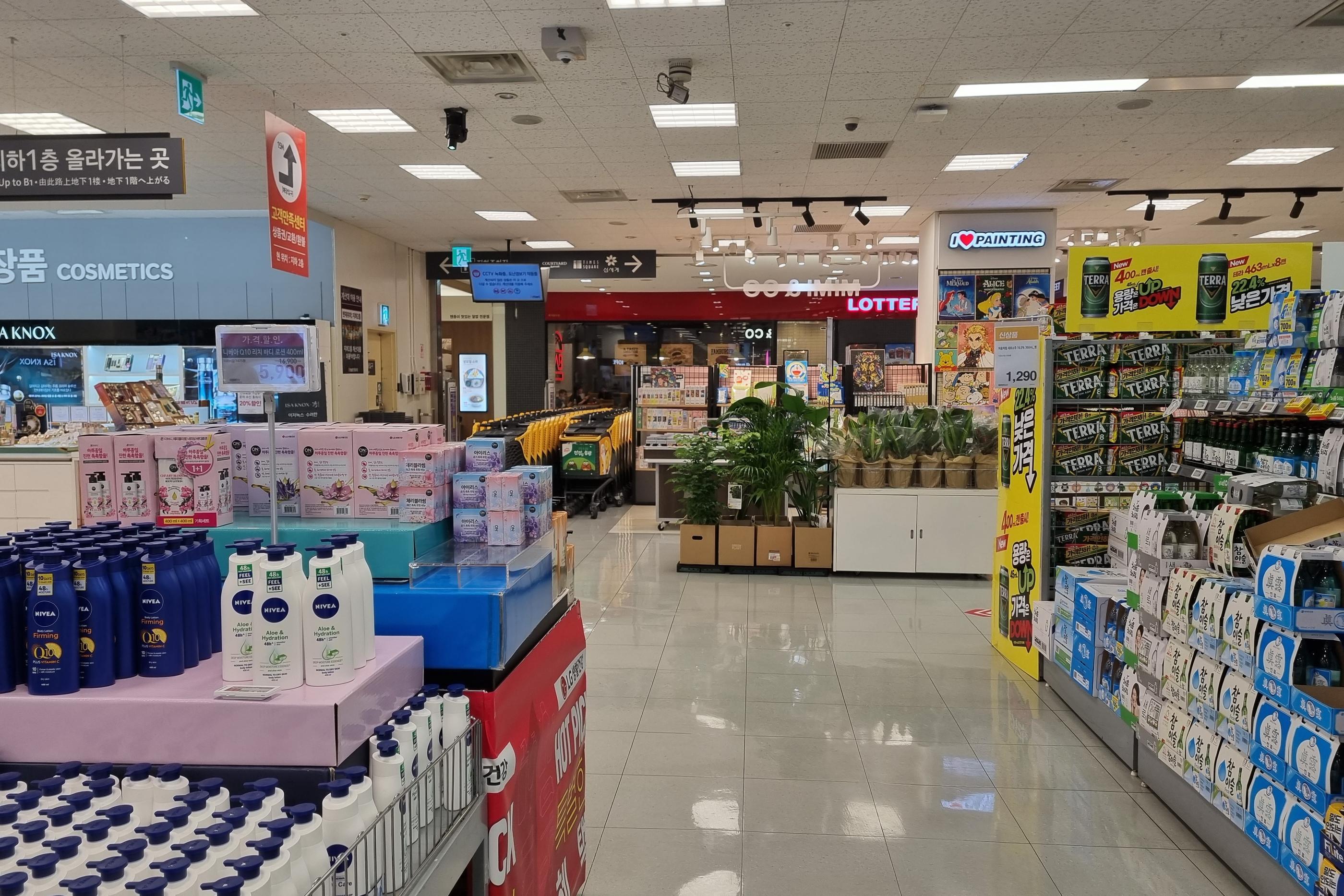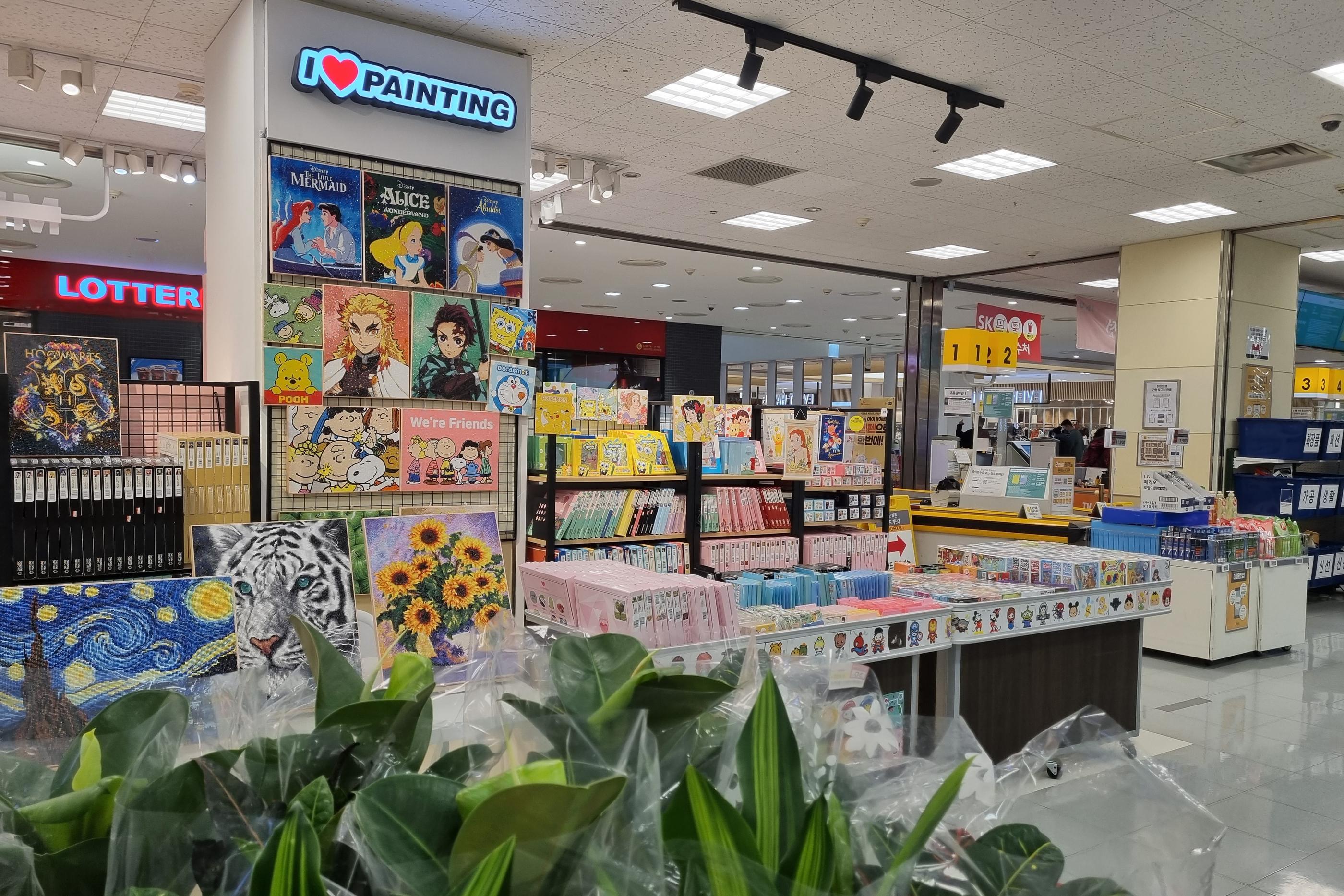 At the very back of the supermarket, there are home goods and furniture.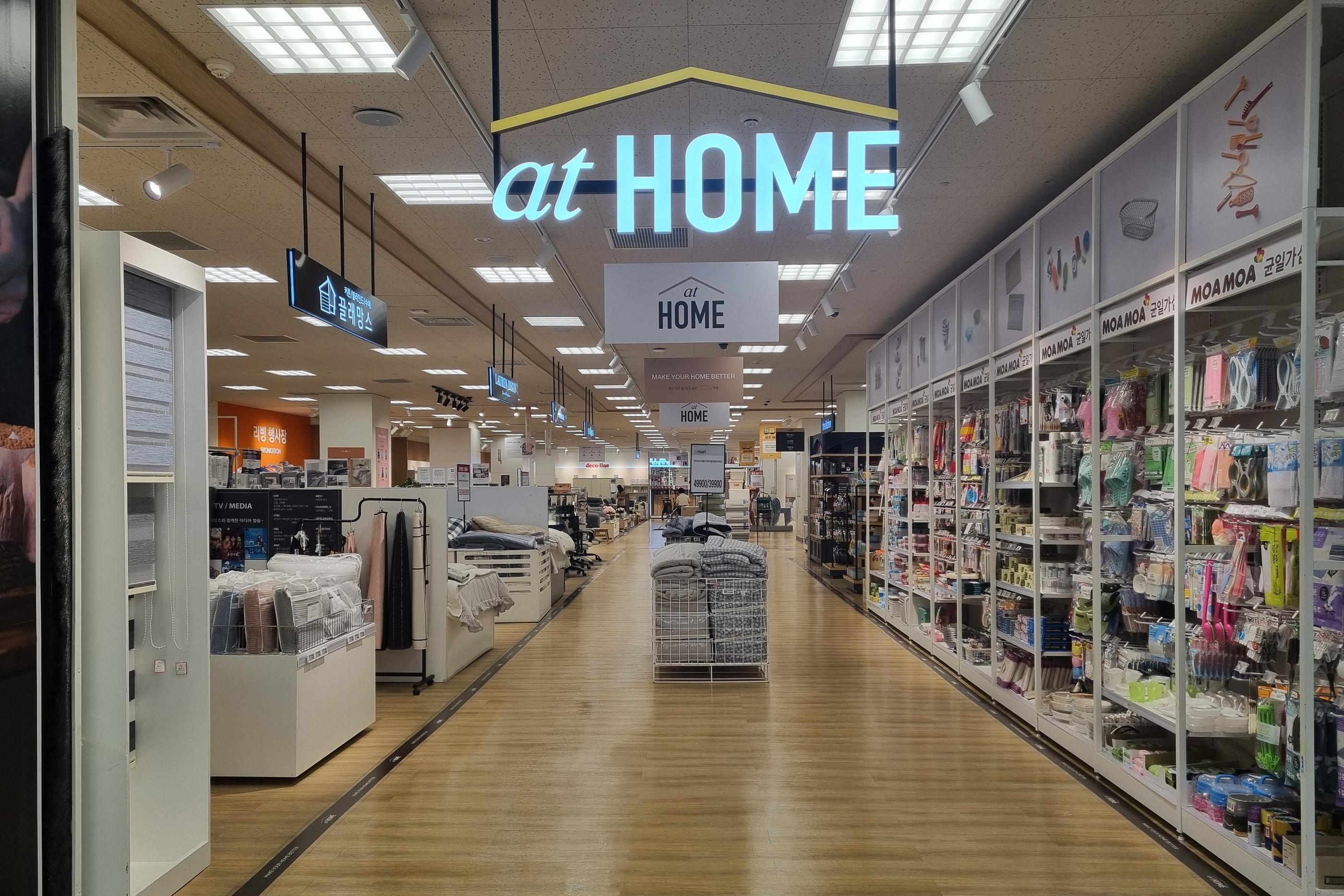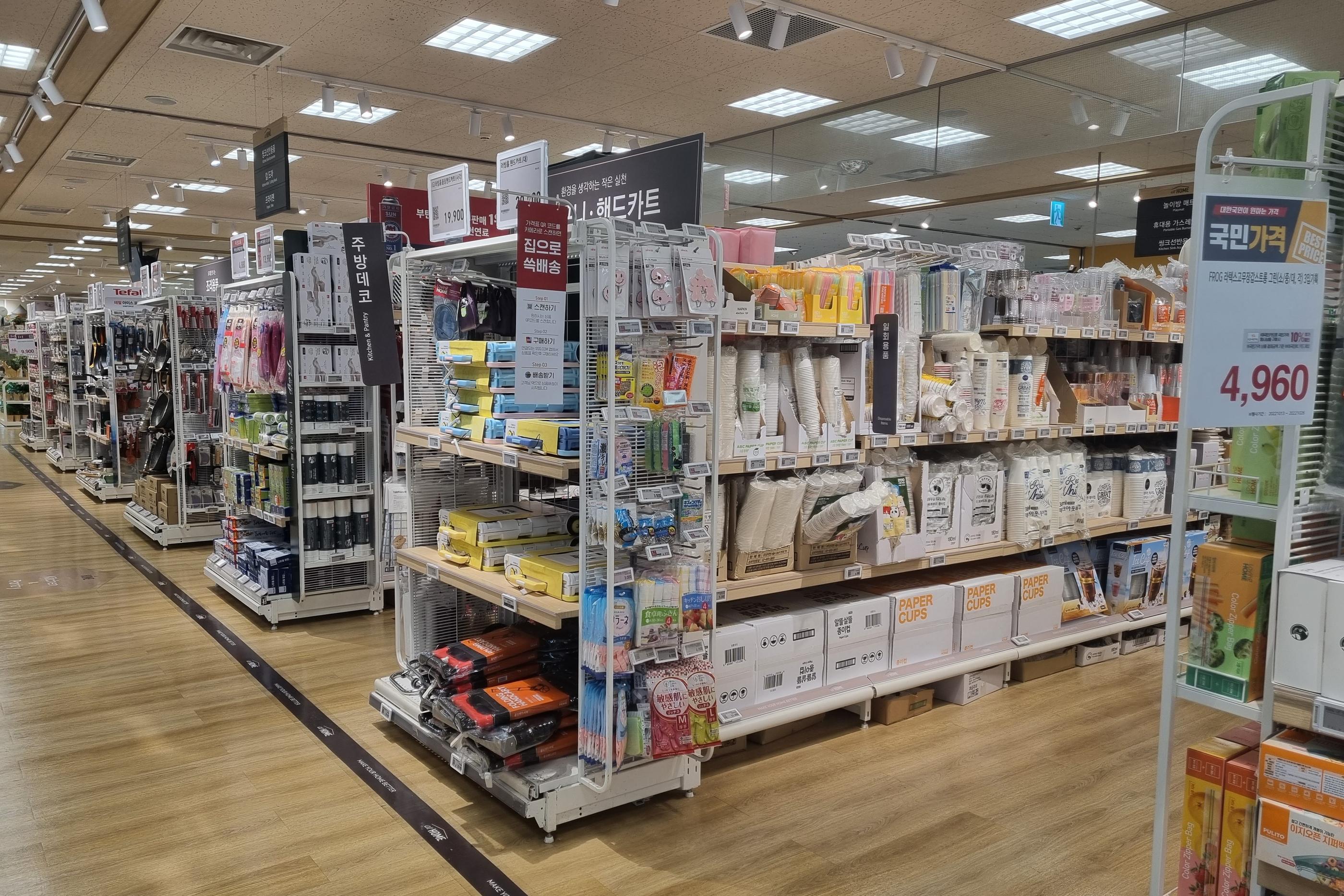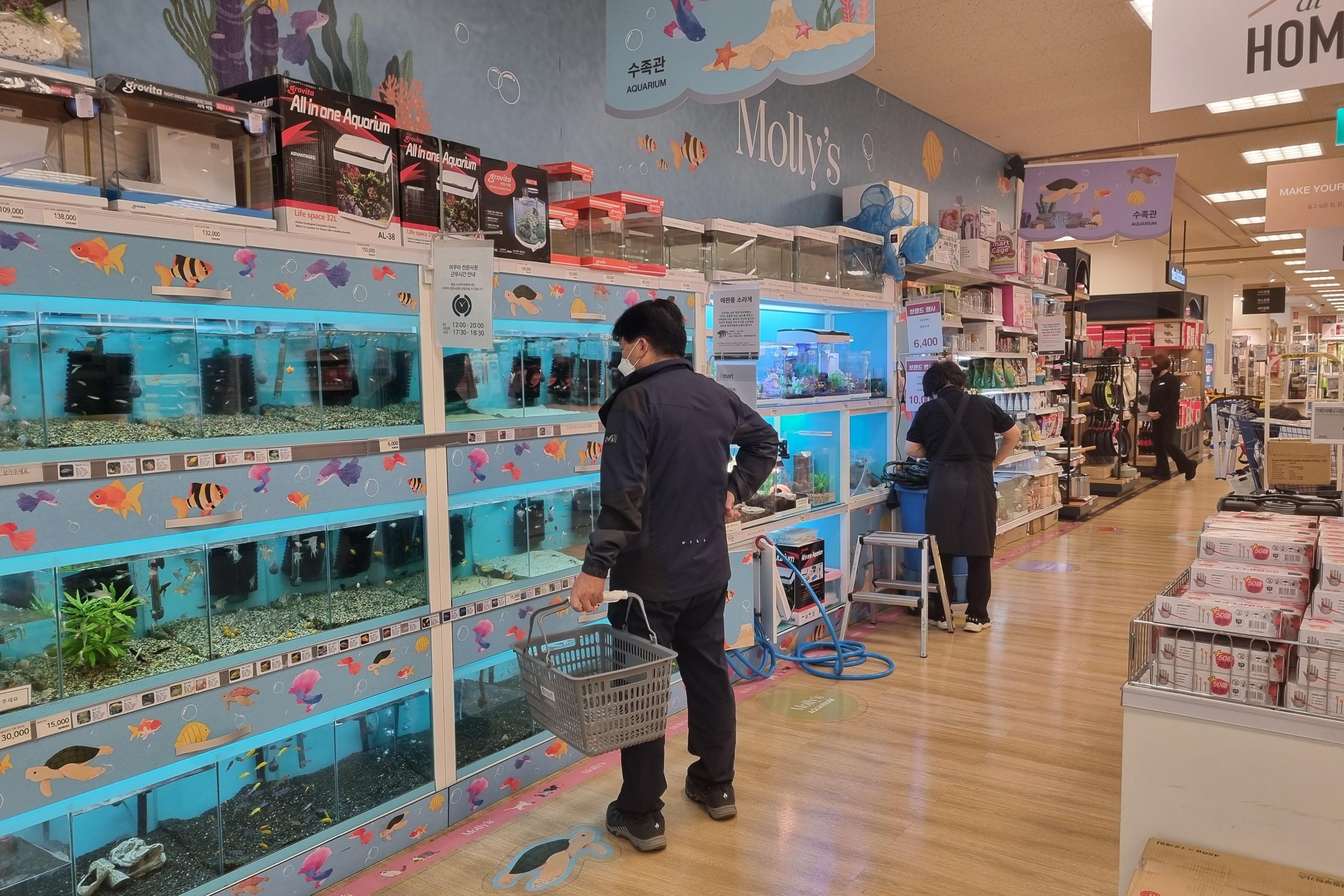 The event zone(like in the picture below) displays products that are on sale.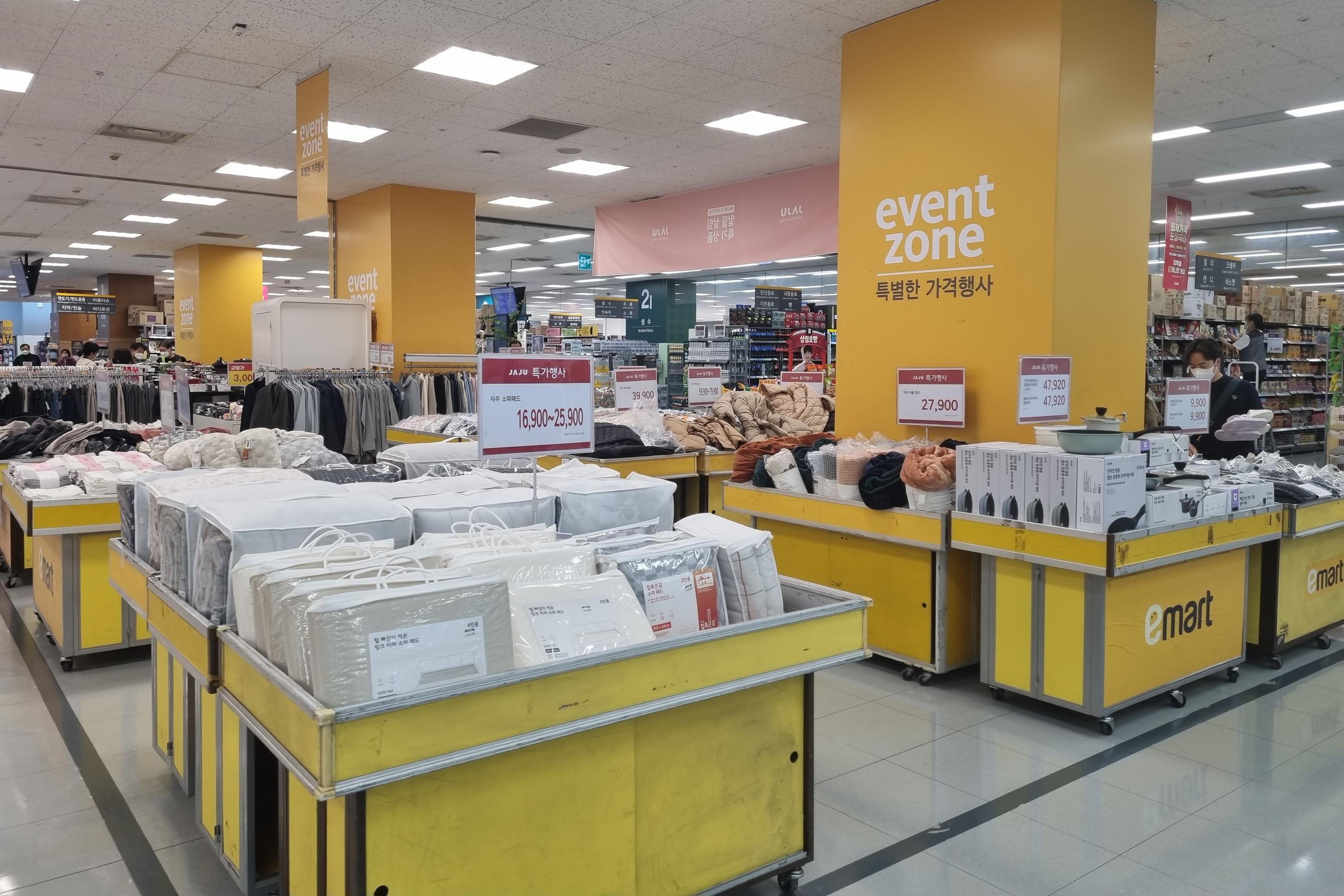 If you've picked everything out, it's time to pay! You can go to the normal counters with the cashiers if you're paying with cash or a card, or you can pay at the self-paying counters if you're paying with a card.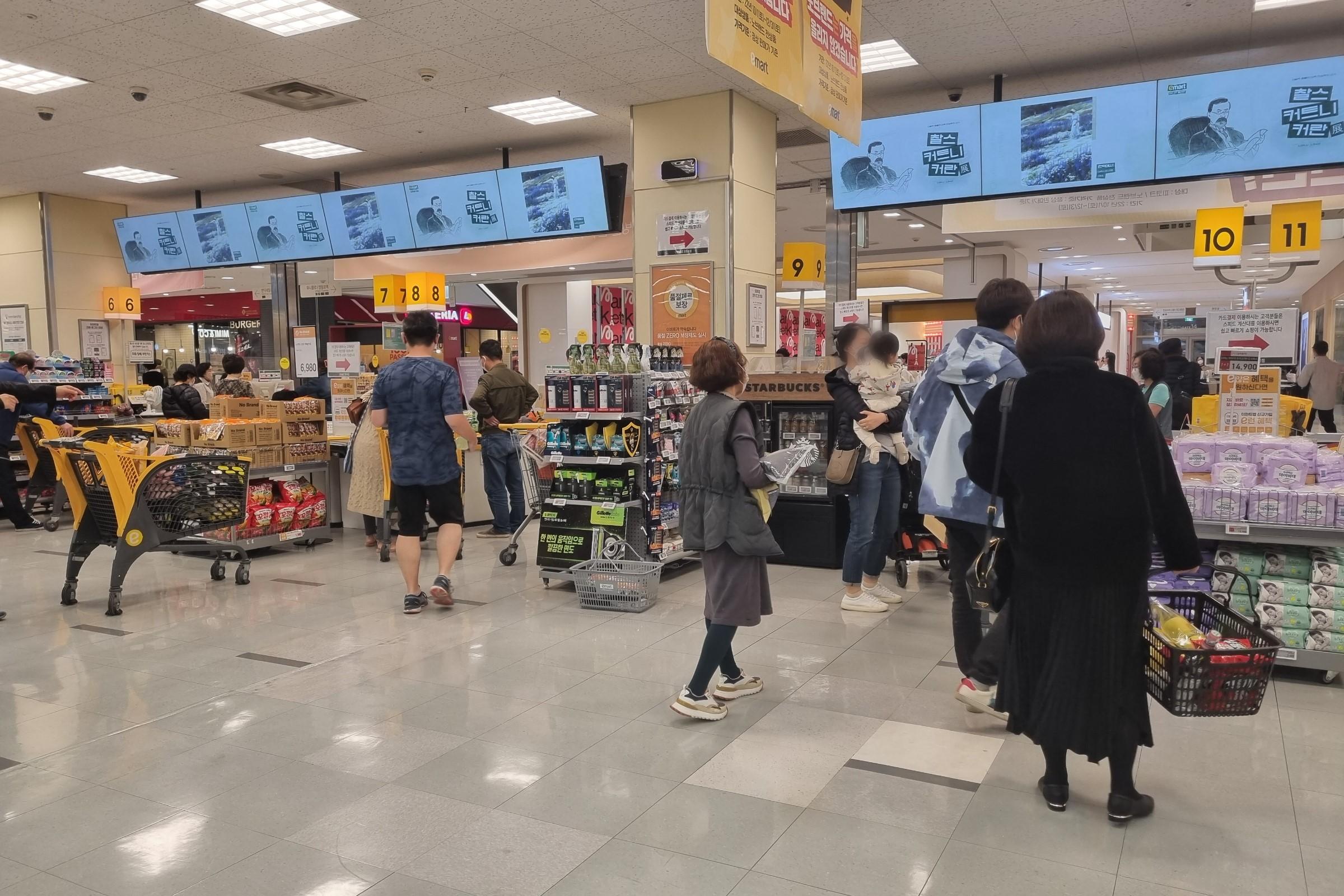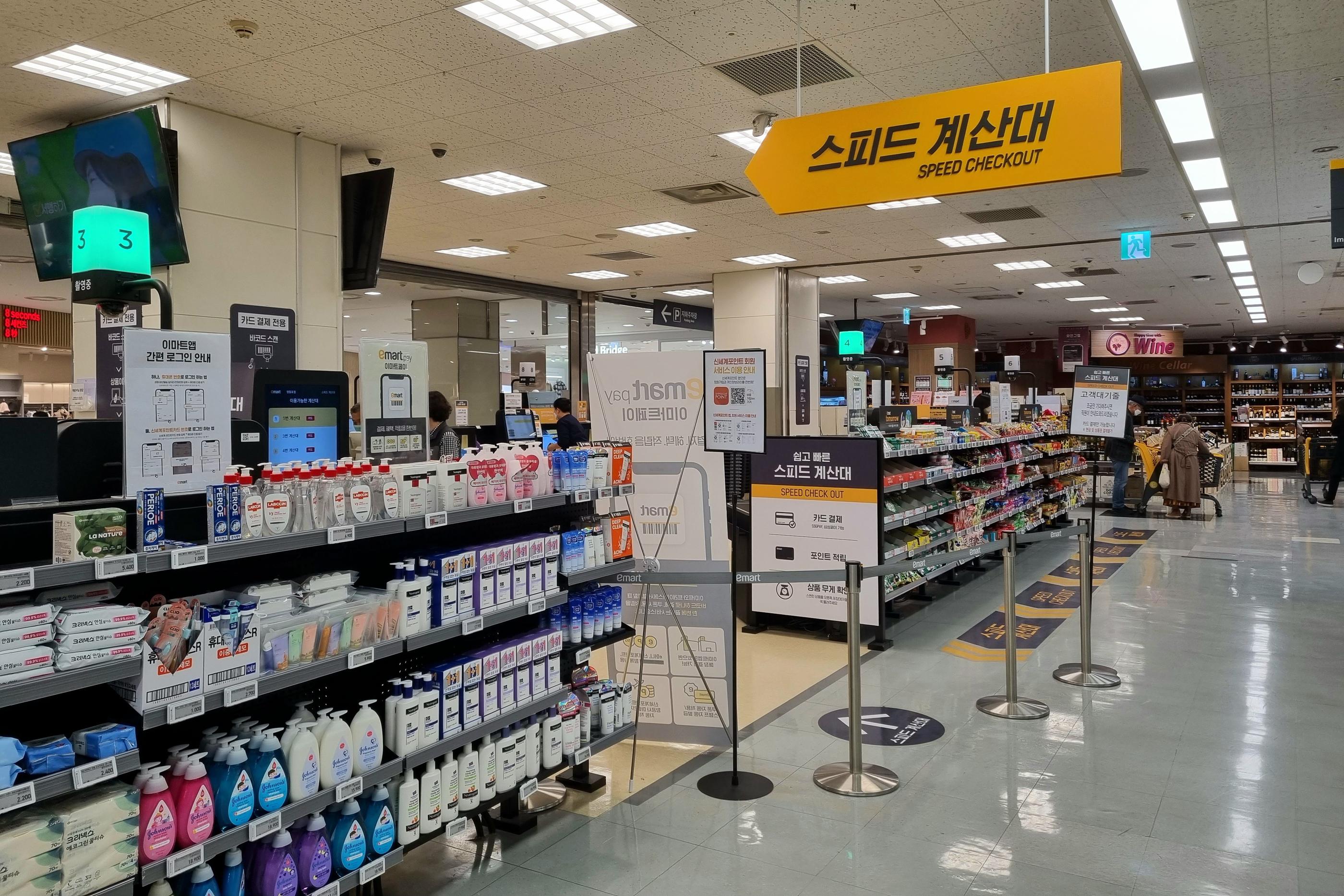 In order to get a tax refund(immediate tax refund), you need to show your passport when you make your purchase, so please go to the counters with the cashiers for purchases over 30,000 KRW and less than 500,000 KRW. Tax will be subtracted from the total price.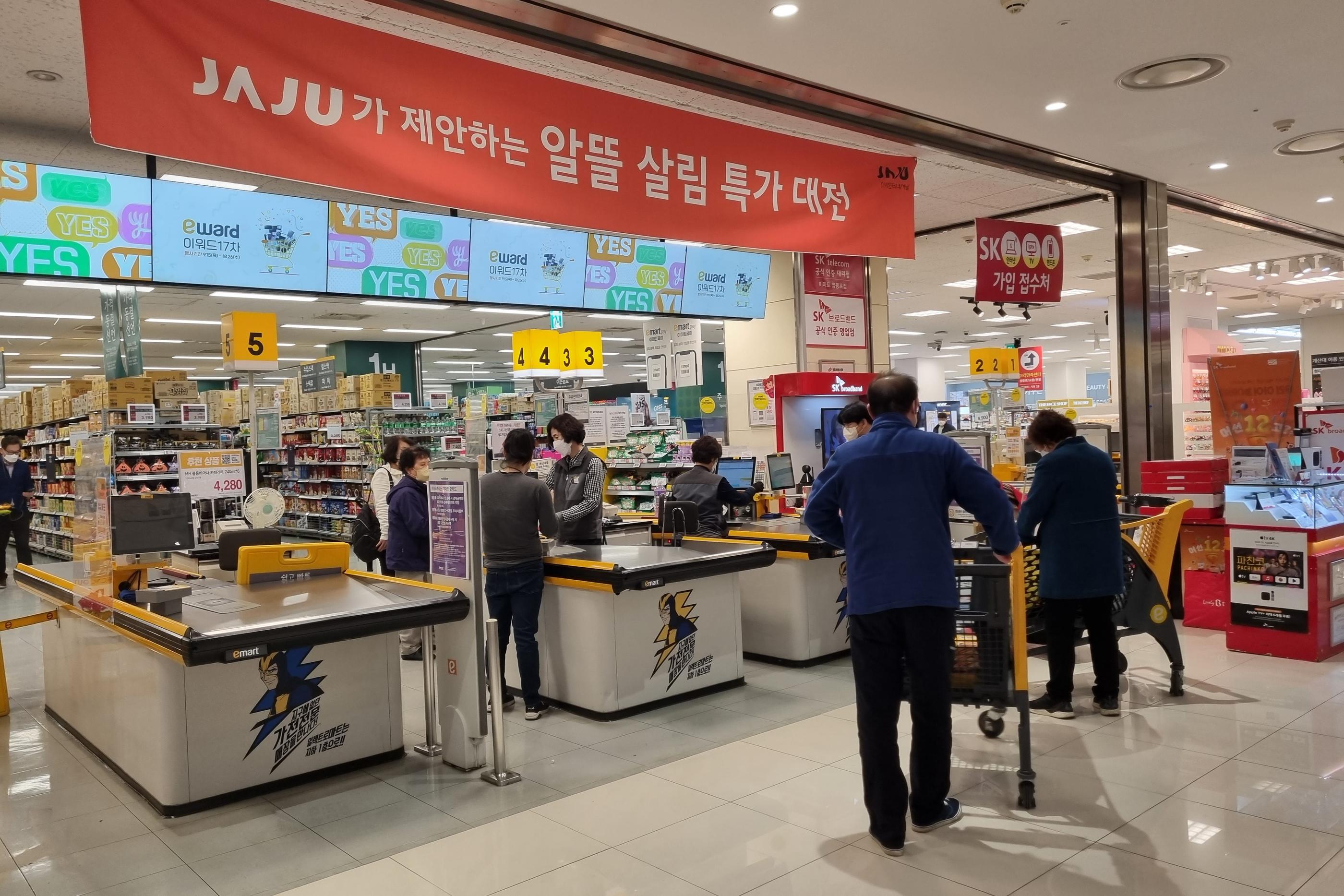 It can also be done at the self checkout machines.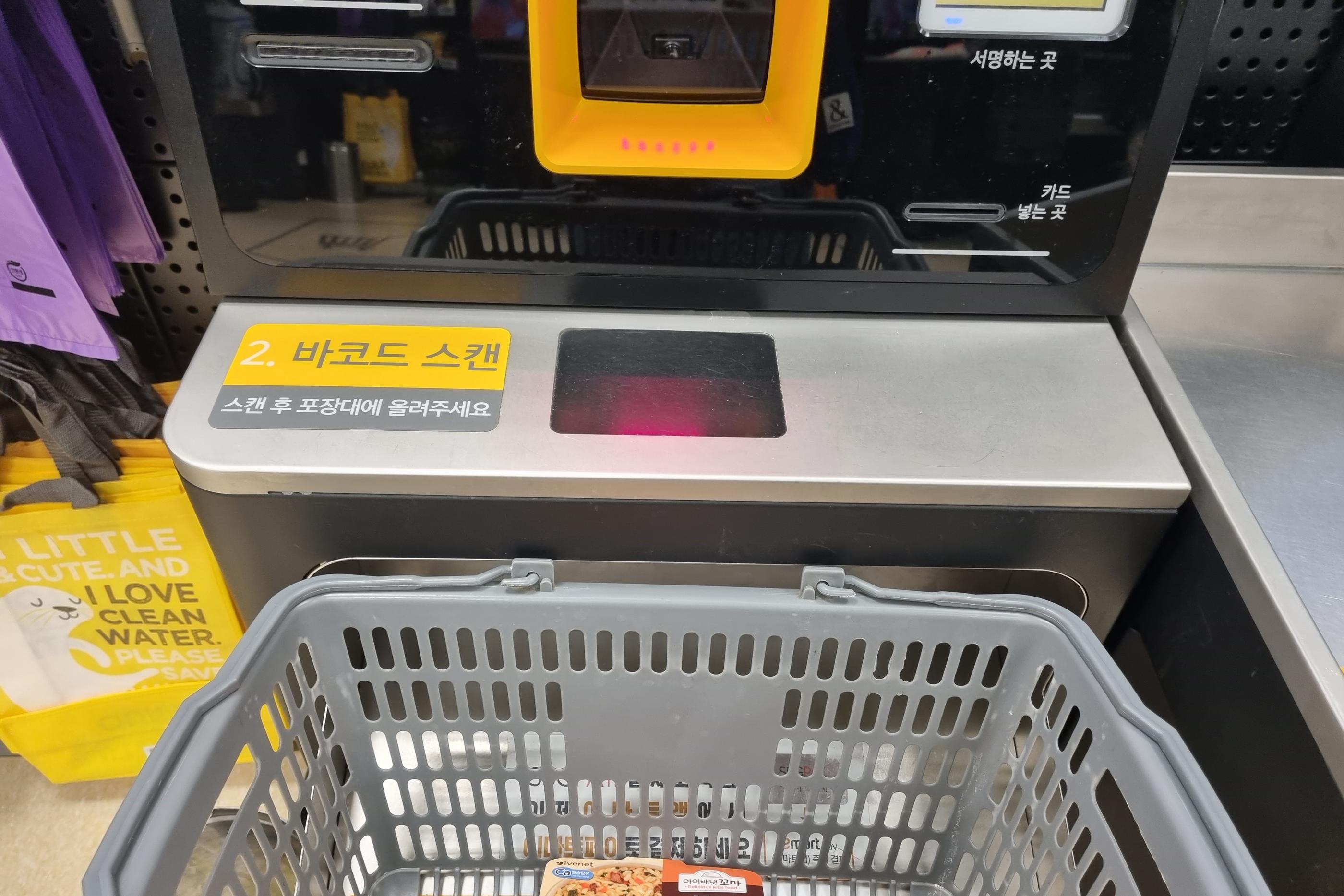 Here is how to use the self checkout machines. First off, place your basket on number 1(refer to picture below). Then change the language to English.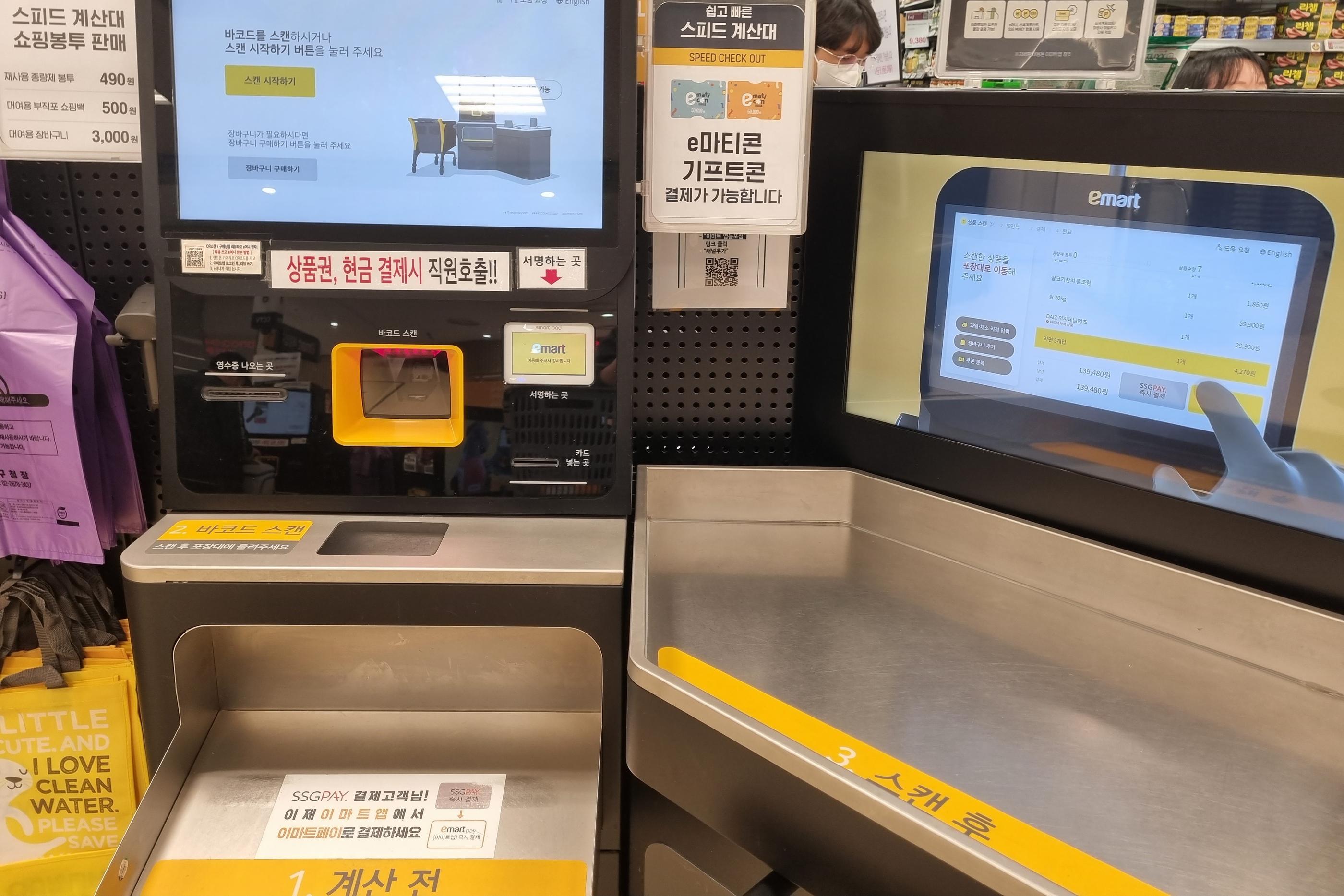 Then press 'Start scanning'.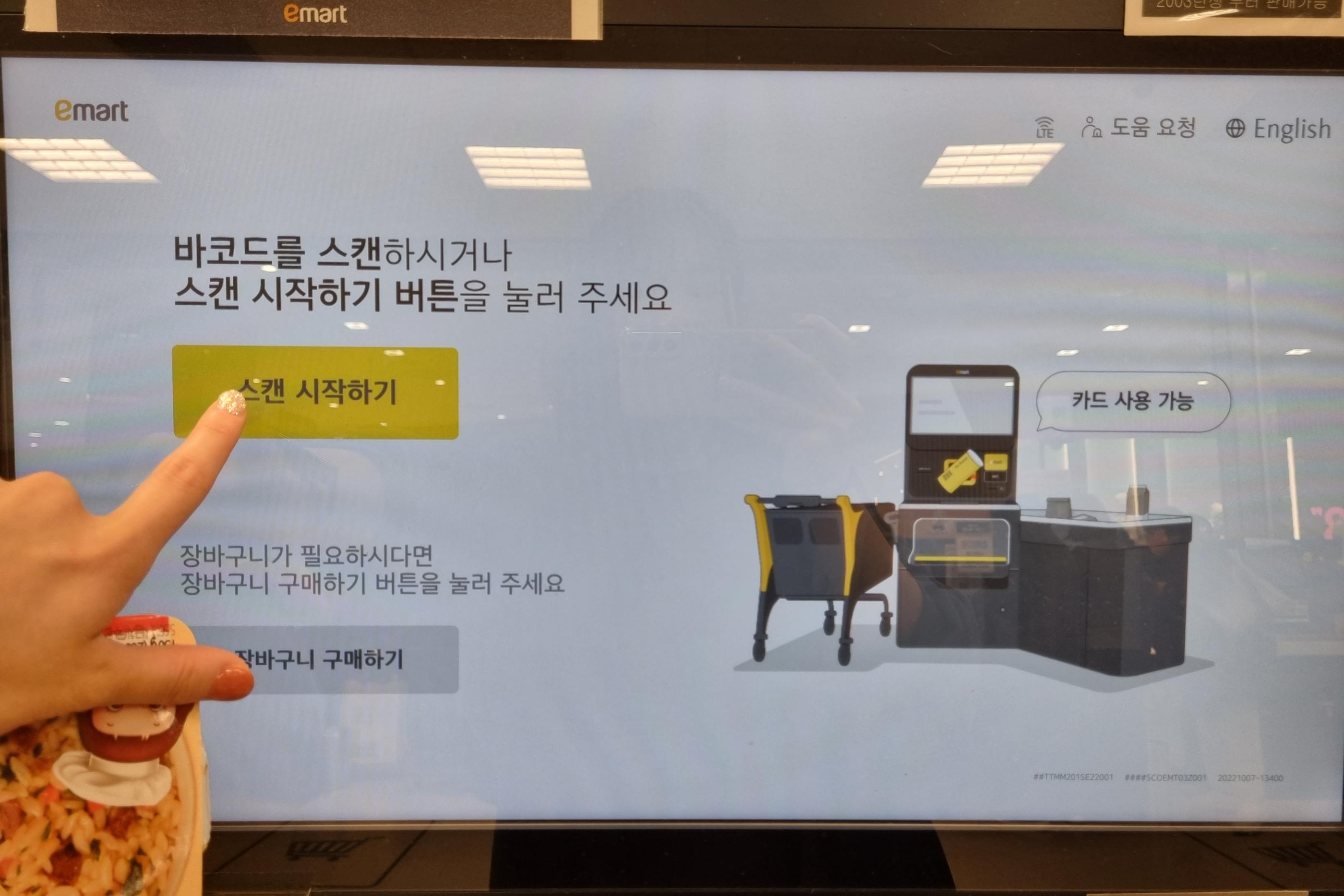 Scan the barcode of each item and place it on number 3.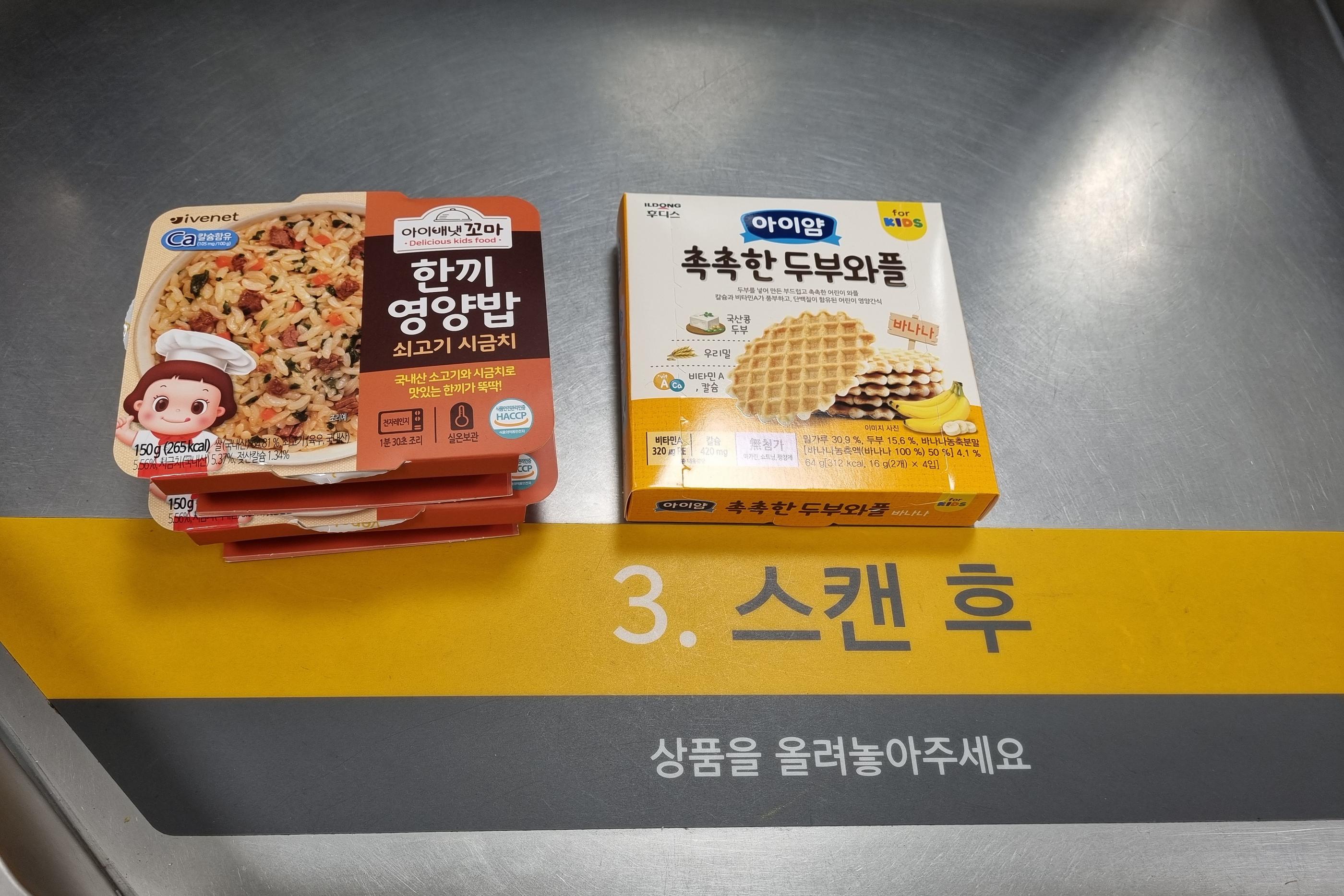 After you've scanned everything and placed on number 3, Press Pay.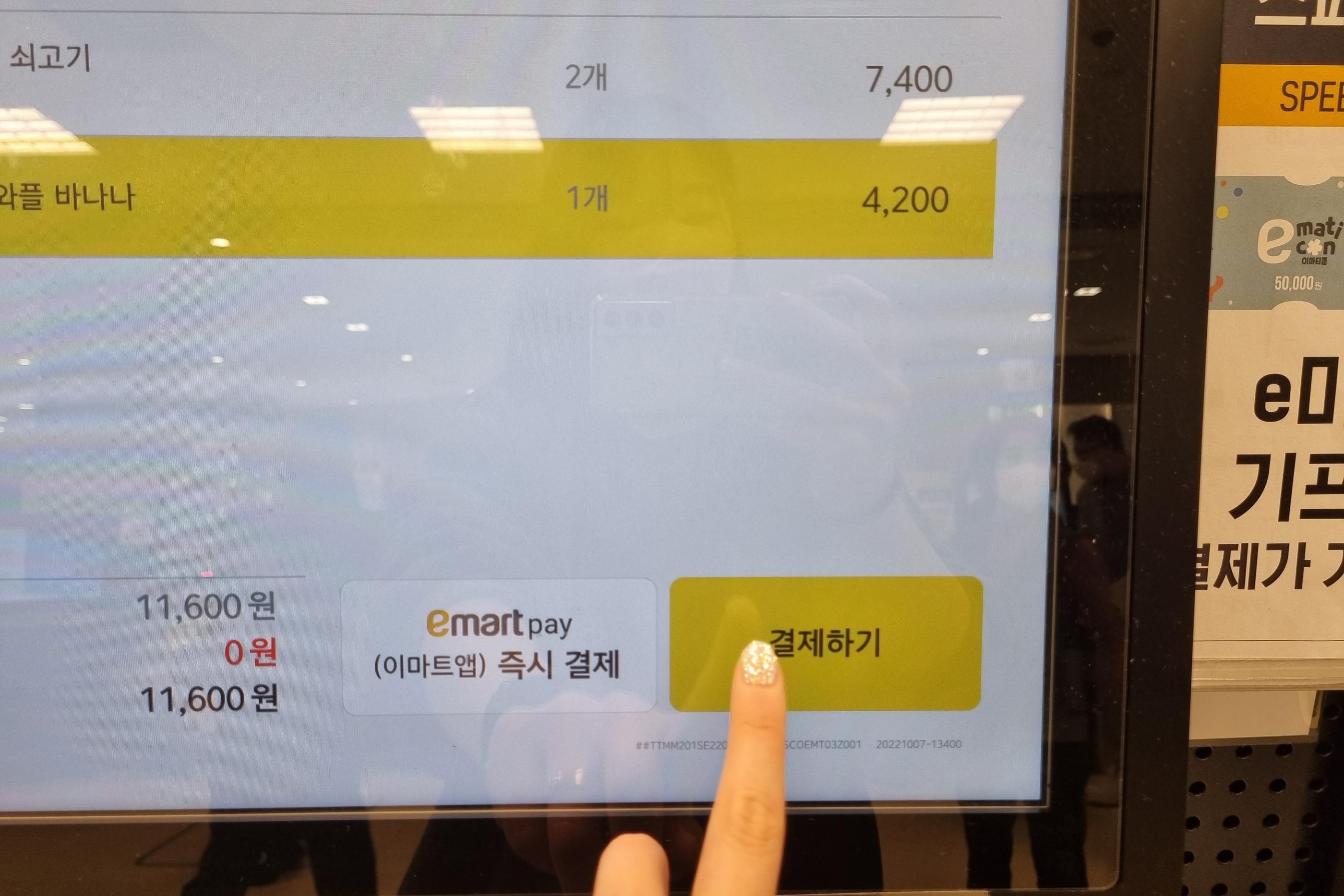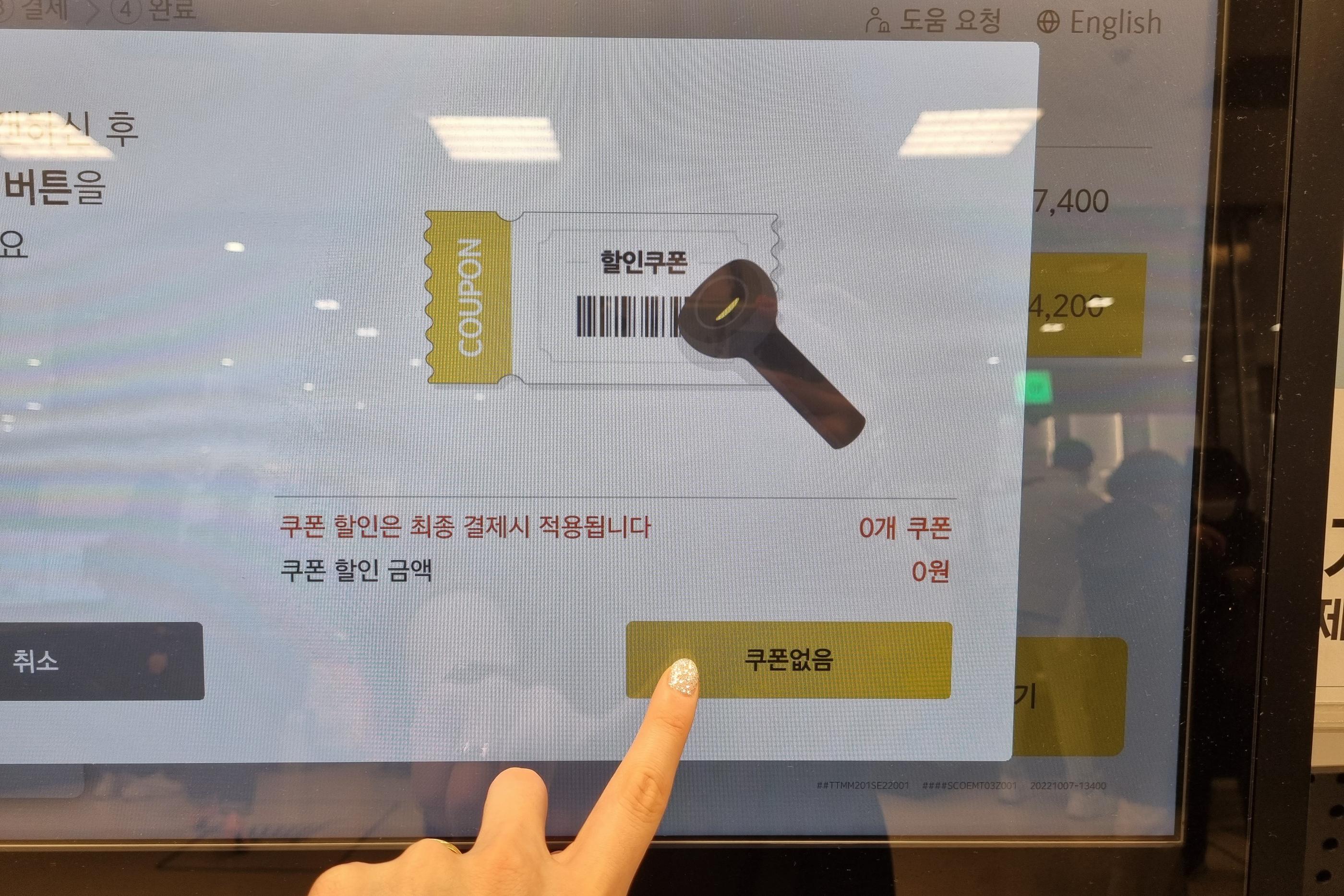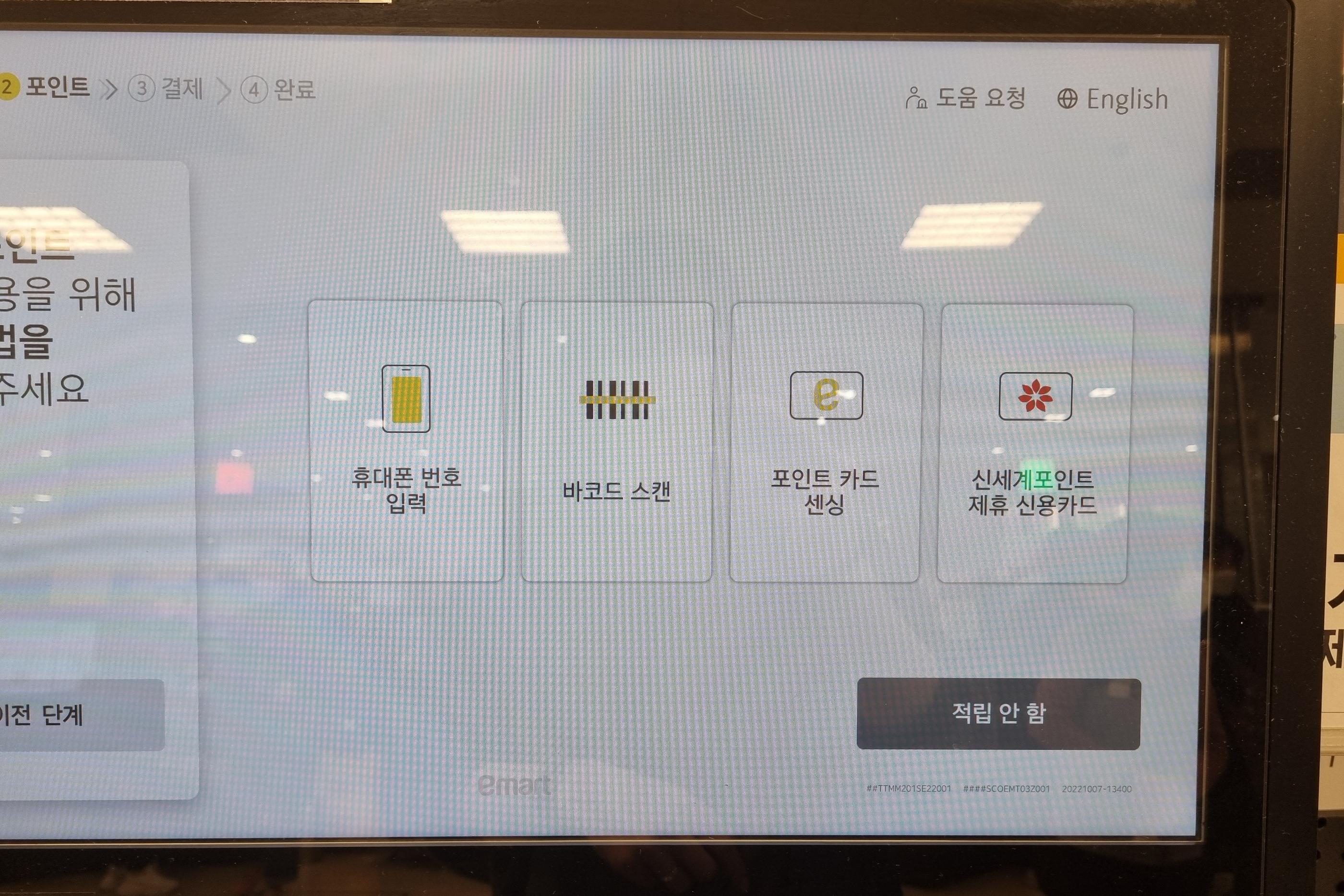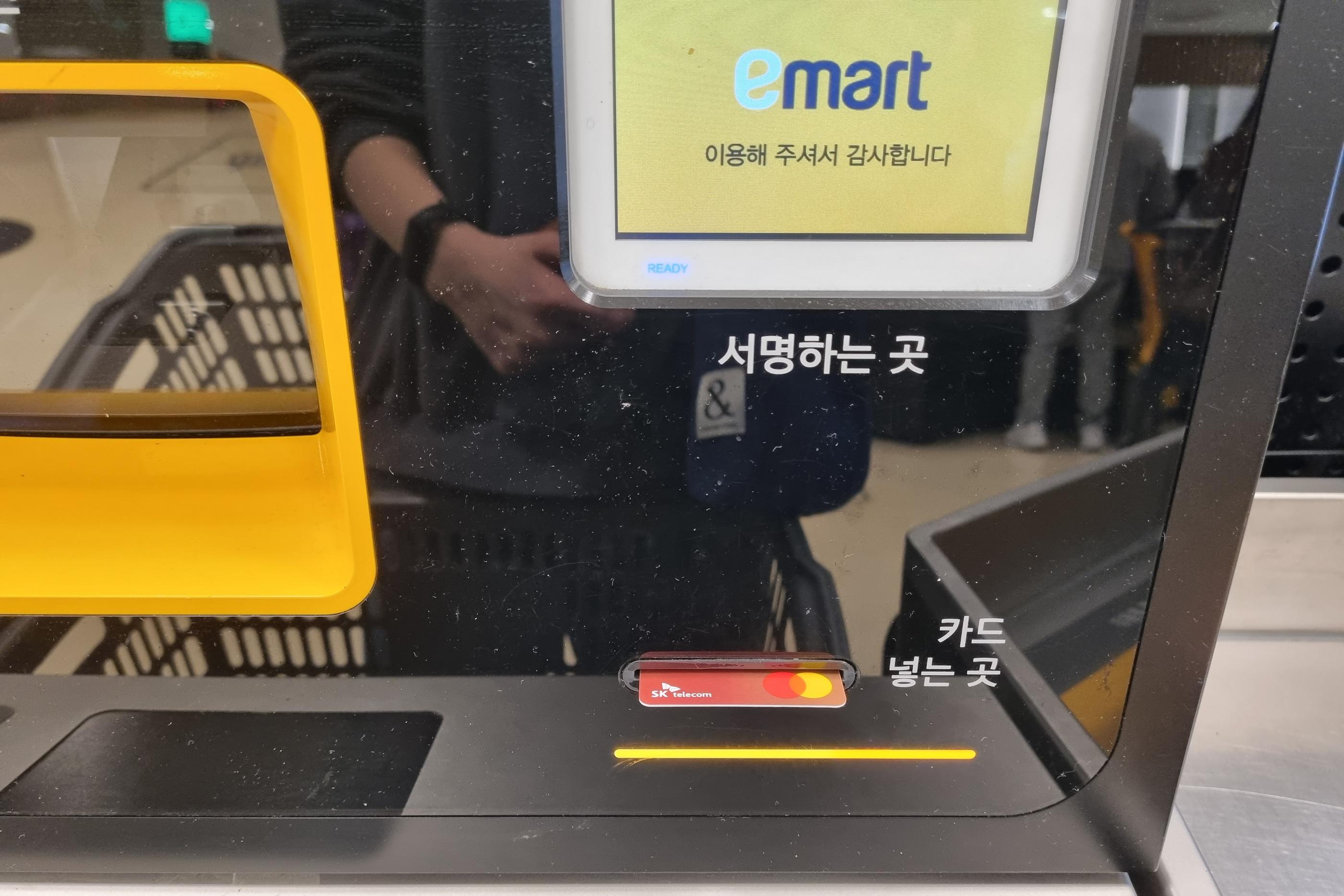 You input your coupon code if you have one, if you don't, just press skip. Now, it's time to pay with your card. If you have the NAMANE card, you can use it here!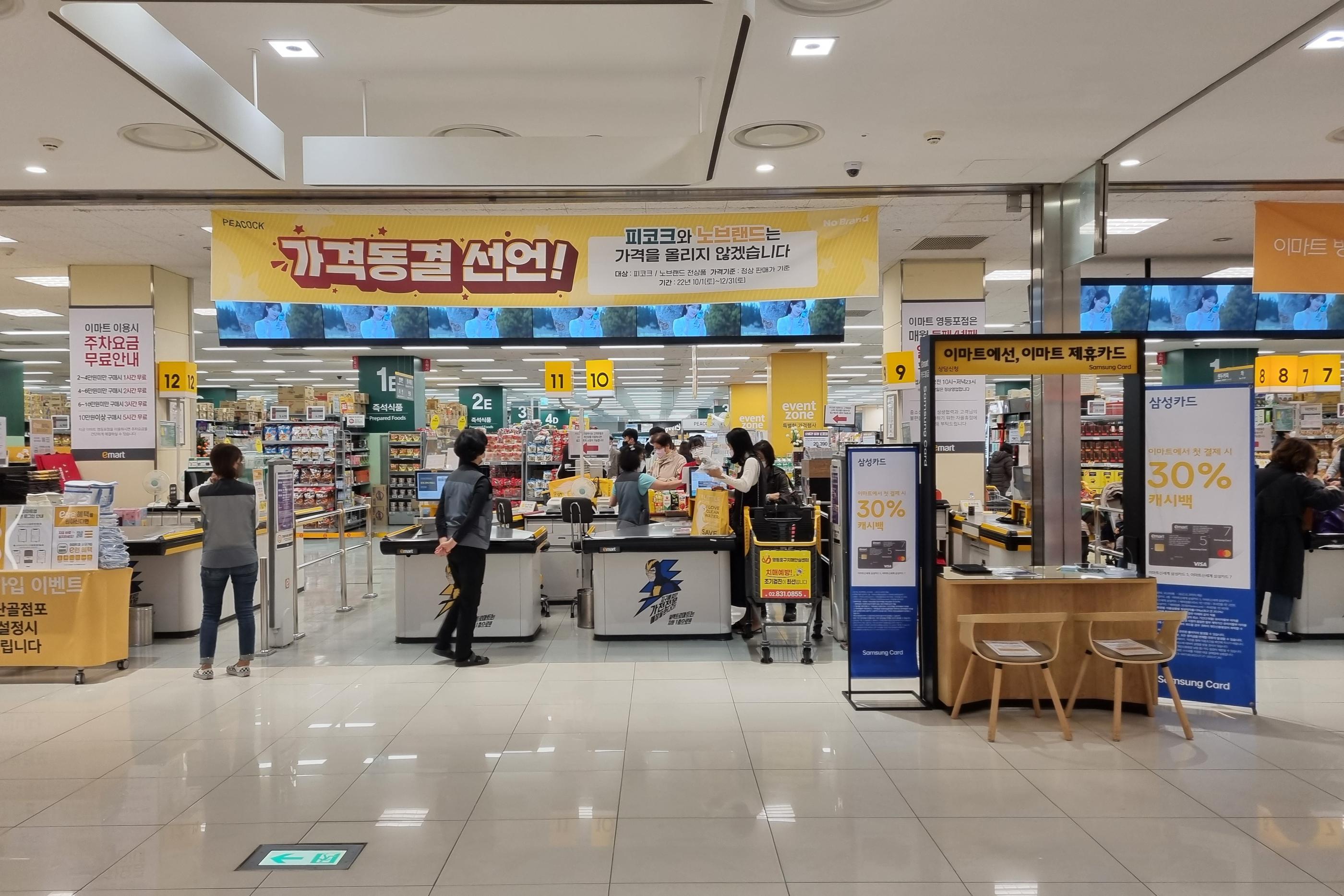 If you need any help with anything, head over to the information center which is located on the opposite side of the cashiers.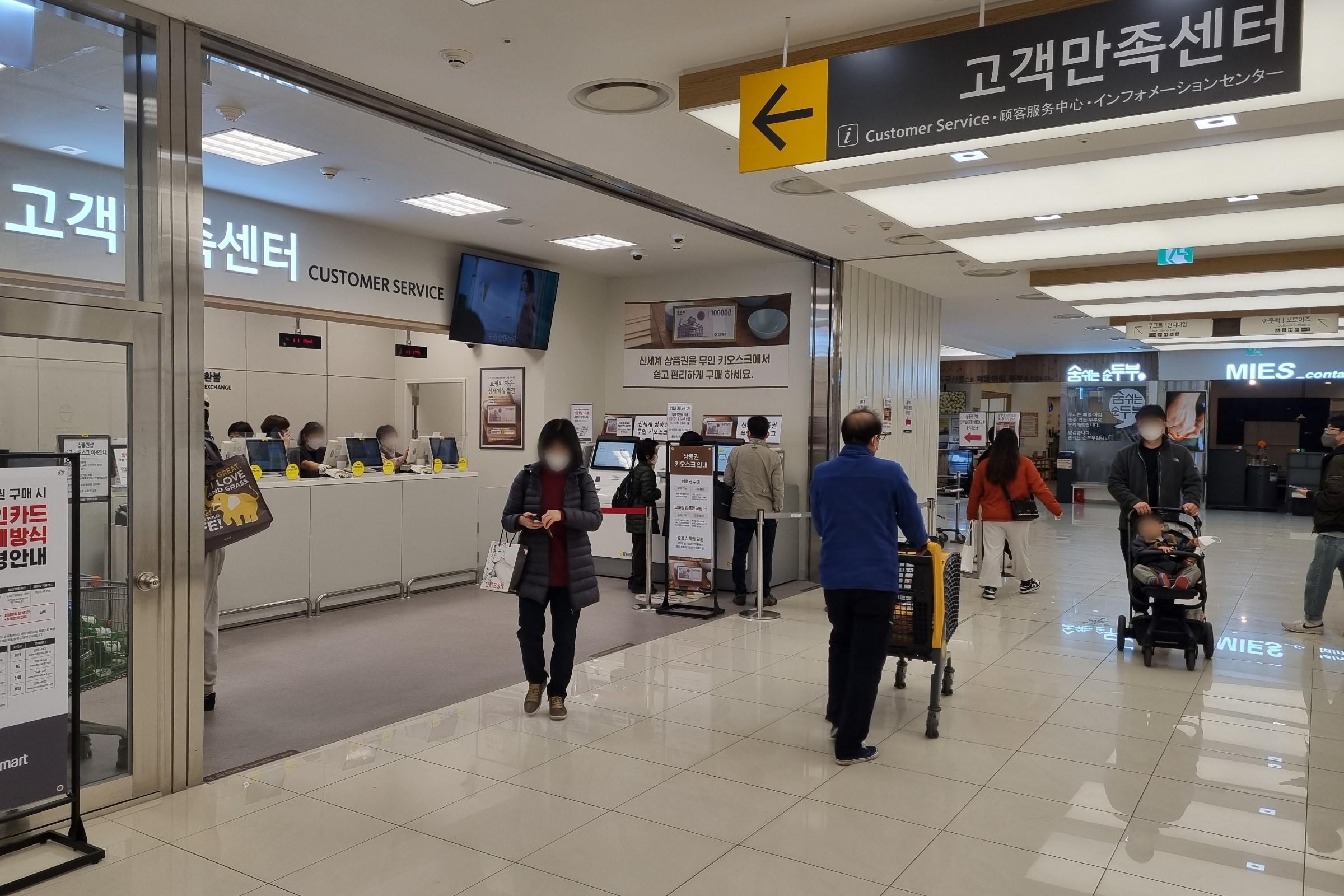 ---
E-mart Yeongduengpo is only 20 minutes away from Seoul Station, so stop by if you want to visit a Korean supermarket! If you have any questions or concerns, please leave a comment below or send us an email at support@creatrip.com! You can follow us on Instagram, TikTok, Twitter, and Facebook to stay updated on all things Korea!
---