Food Guide | GANGNAM
What Else To Do Besides Shopping In Gangnam? Must-try Gangnam Food Recommendations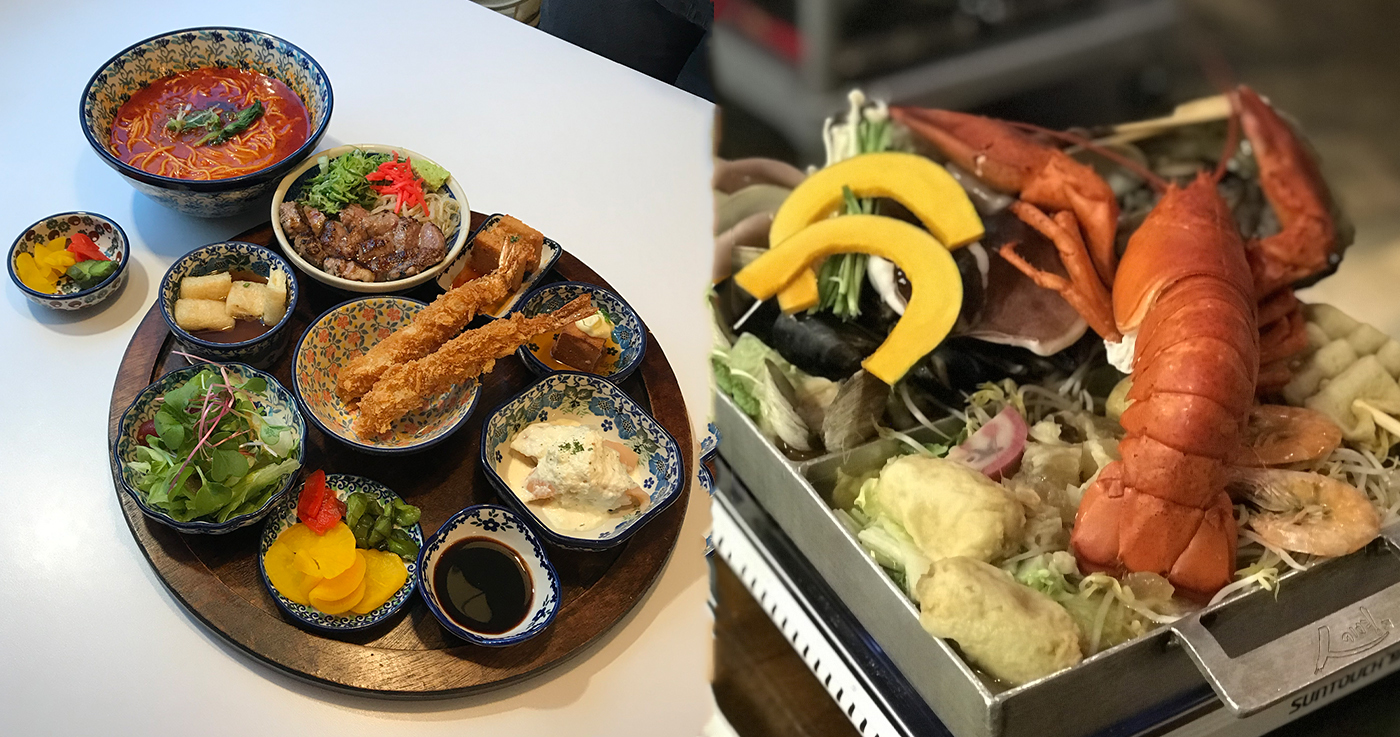 Gangnam is a neighborhood in Korea that is usually associated with shopping and beauty! However there are actually also countless of dining options in this neighborhood. For those looking for a place to eat after their beauty treatments and shopping sprees, we have come to you with a list of some tasty eats that Gangnam has to offer!
---
Jangin Dalk Galbi
장인닭갈비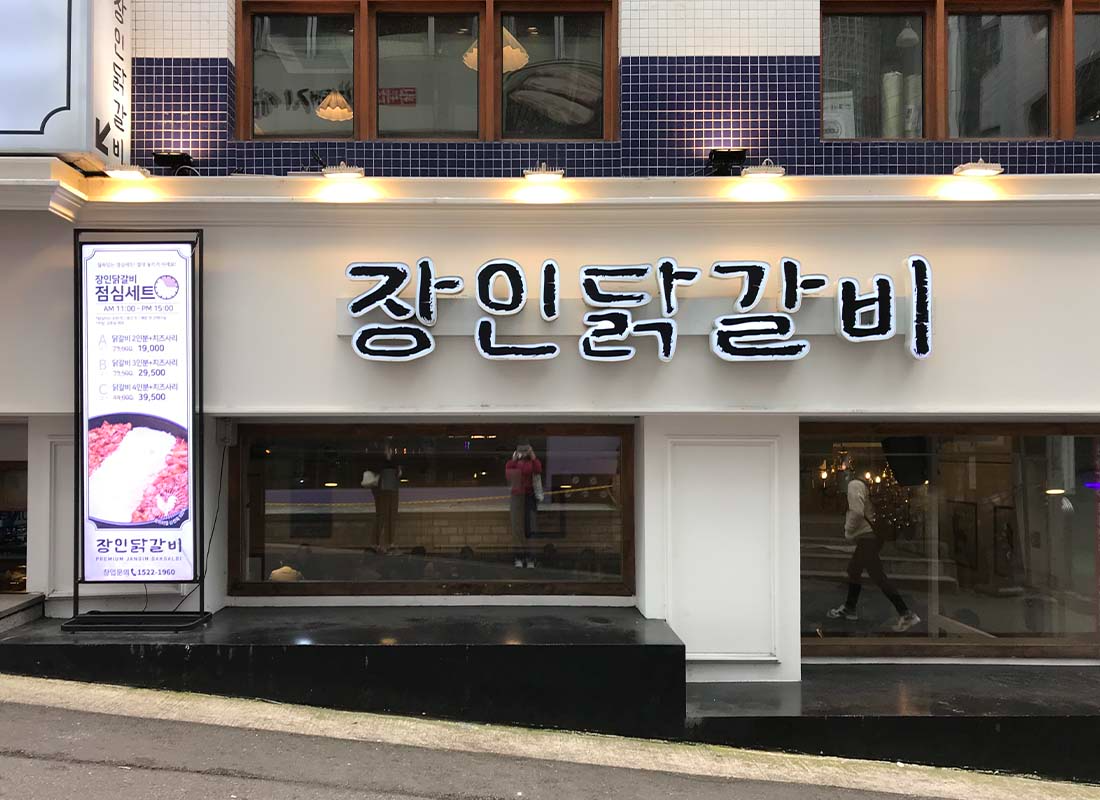 When you think about Korean food, what comes to mind? To many Koreans, Dalk Galbi, a delicious stir fry chicken dish will be the first thing they thing of! Out of all the countless Dalk Galbi options in Seoul, we reccomend Jangin Dalkgalbi in Gangnam.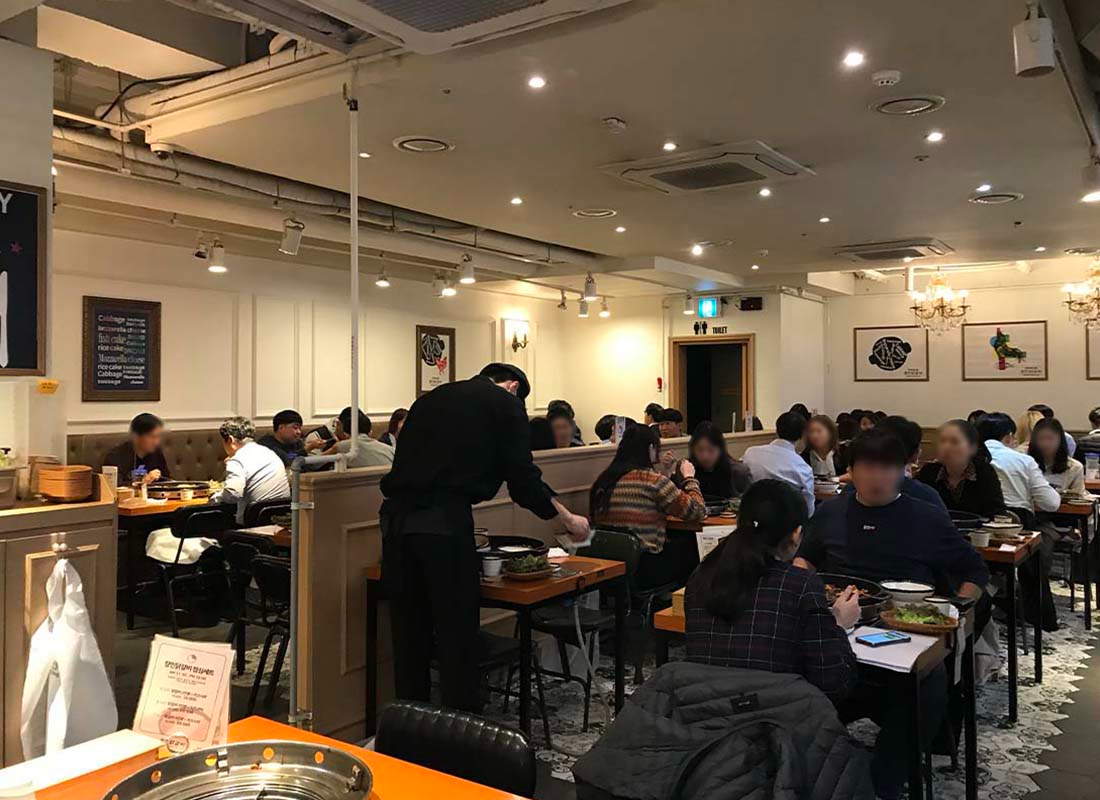 The store is very large and has plenty of seating, however, it is a very popular place with the locals so you may have to wait if you come during rush hour or peak times.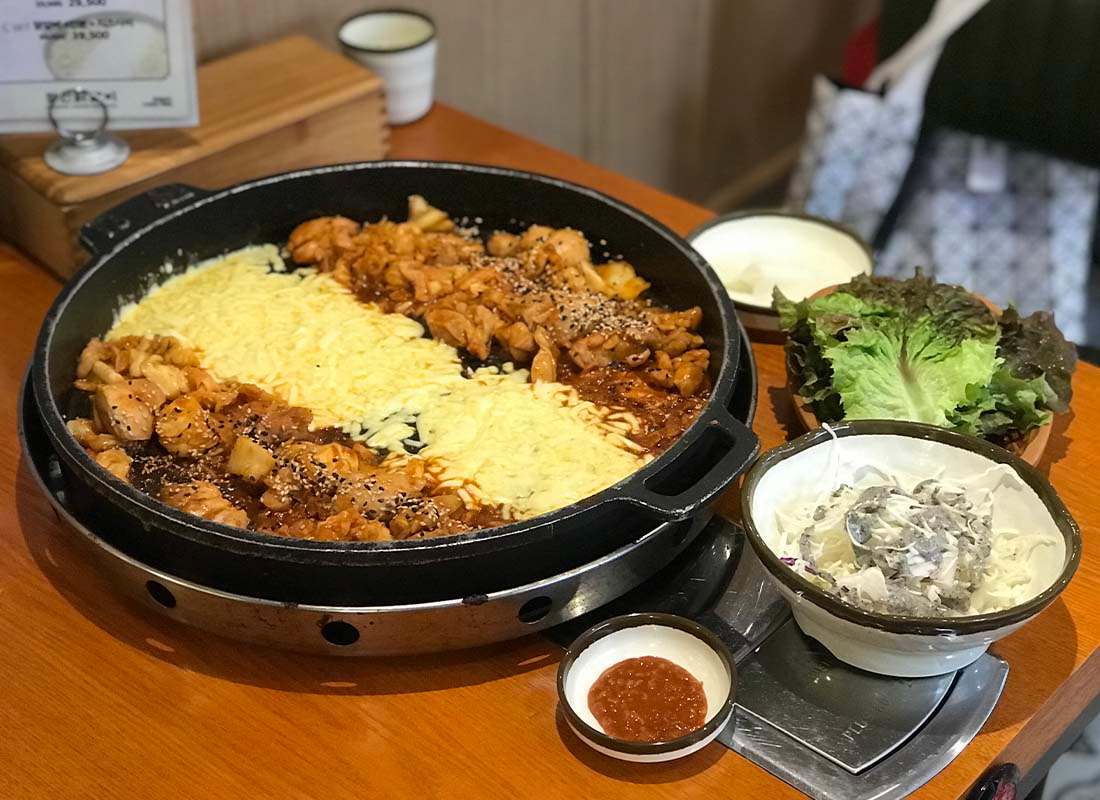 We visited for lunch and got two portions of cheese Dalk Galbi for 22,000 KRW. The lunch menu is available from 11:30-3:00 PM.
The spiciness of the Dalk Galbi pairs perfectly with the cheese and we also thought that it helps with the spice for those that are not the best at eating spicy foods. You can add a fried rice for 2,500 KRW and the servers will fry rice with your leftover chicken.
Address: 서울 강남구 테헤란로 1길19
19 Teheran-ro 1-gil, Gangnam-gu, Seoul
Hours: 11:00- 24:00
Transportation: 2 minute walk from Exit 11 from Gangnam Station
---
Midoin
미도인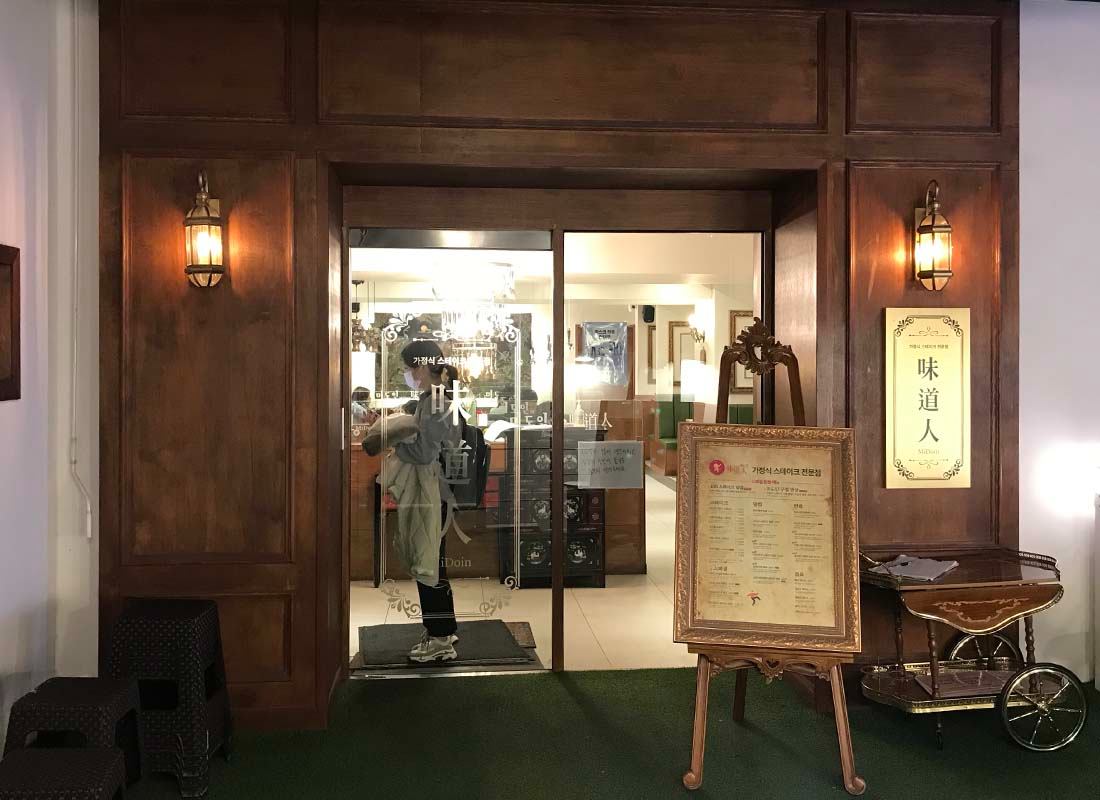 Midoin is a steak restaurant for those that are looking for a reasonable priced set meal. This restaurant is quite popular on Instagram and Korean social media.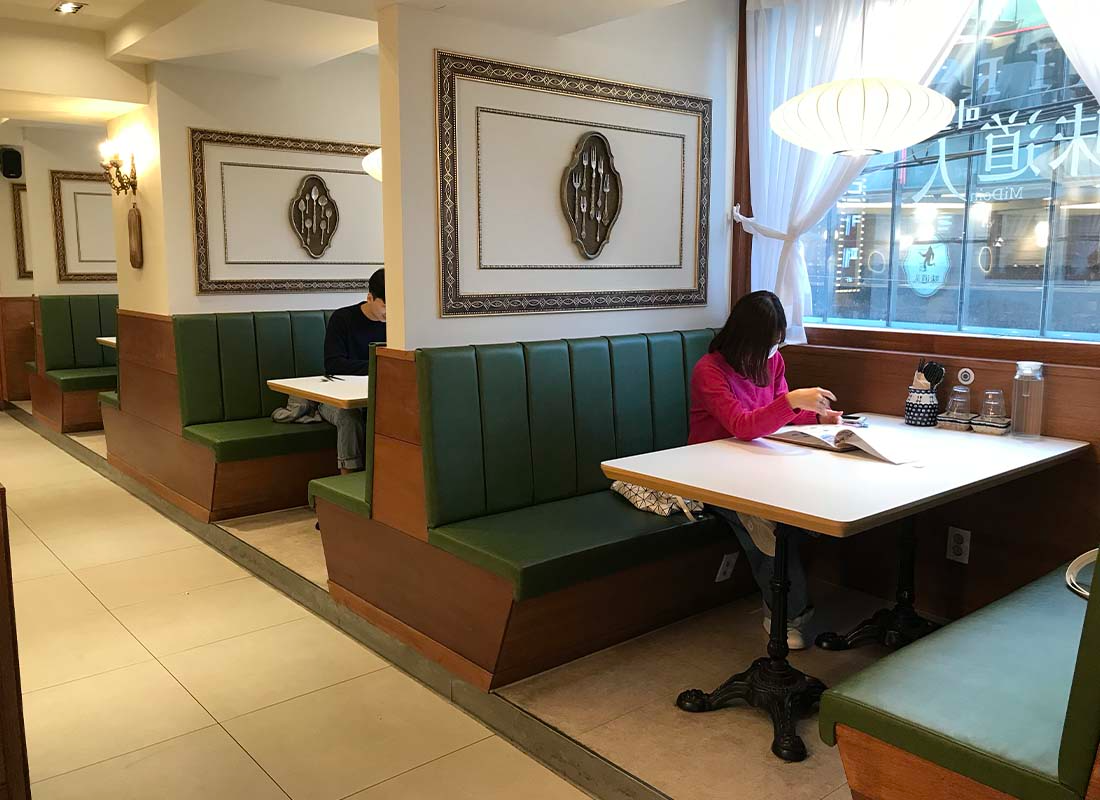 The interior is spacious and offers a variety of options from regular tables to booth tables that are located next to the window. We recommend trying to get a booth because you can enjoy the outside view while eating.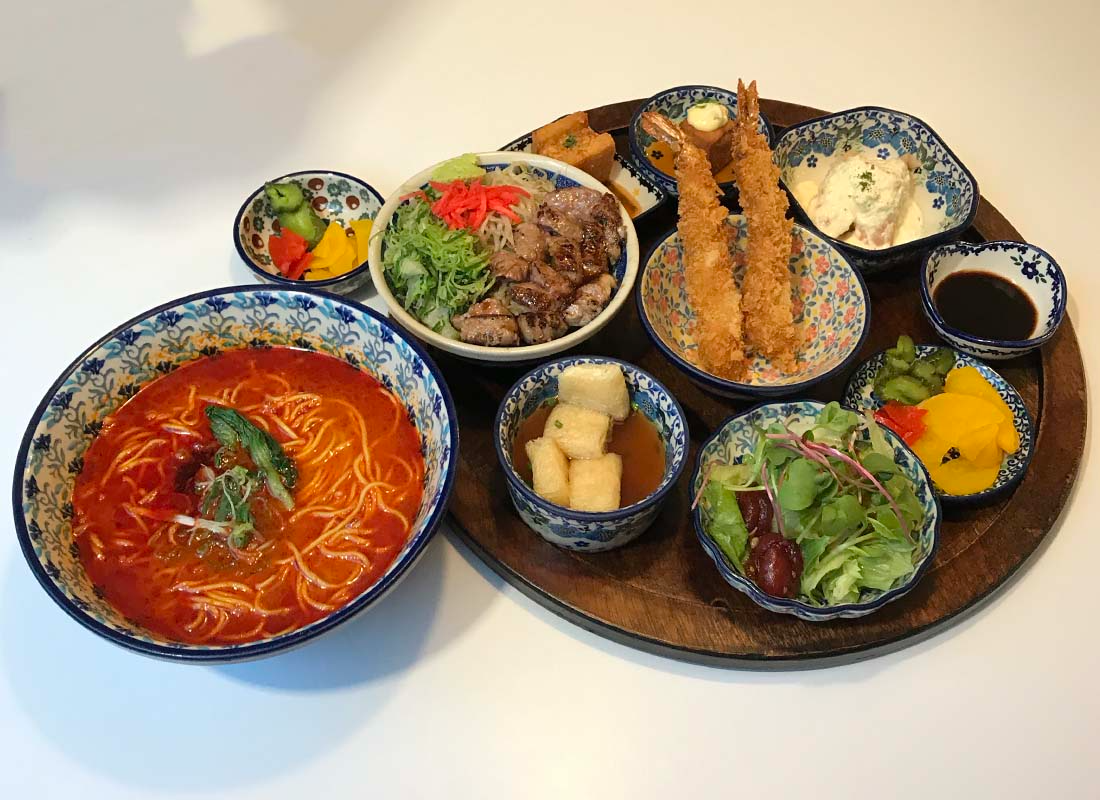 We ordered the Sichuan Tan Tan Noodles (8,800 won) and the Steak Meal Set (15,900 won). The Tan Tan Noodles were cooked in a rich and flavorful broth.
The steak set was paired with many side dishes and a good amount of steak. The steak was juicy and cooked to perfection. We thought that it was a good amount of food for the price. The steak menu is a limited menu that can only be ordered after 5 pm so make sure to come visit after 5 PM.
Address: 강남구 강남대로 102길 16
16 Gangnam-daero 102-gil, Gangnam-gu, Seoul
Hours: Sun - Wed 11:30 - 21:00; Thur - Sat 11:30 - 21:30 (Breaktime at 15:00 - 17:00 on weekdays)
Transportation: 6-minute walk from Exit 11 of Gangnam Station
---
Art Monster
아트몬스터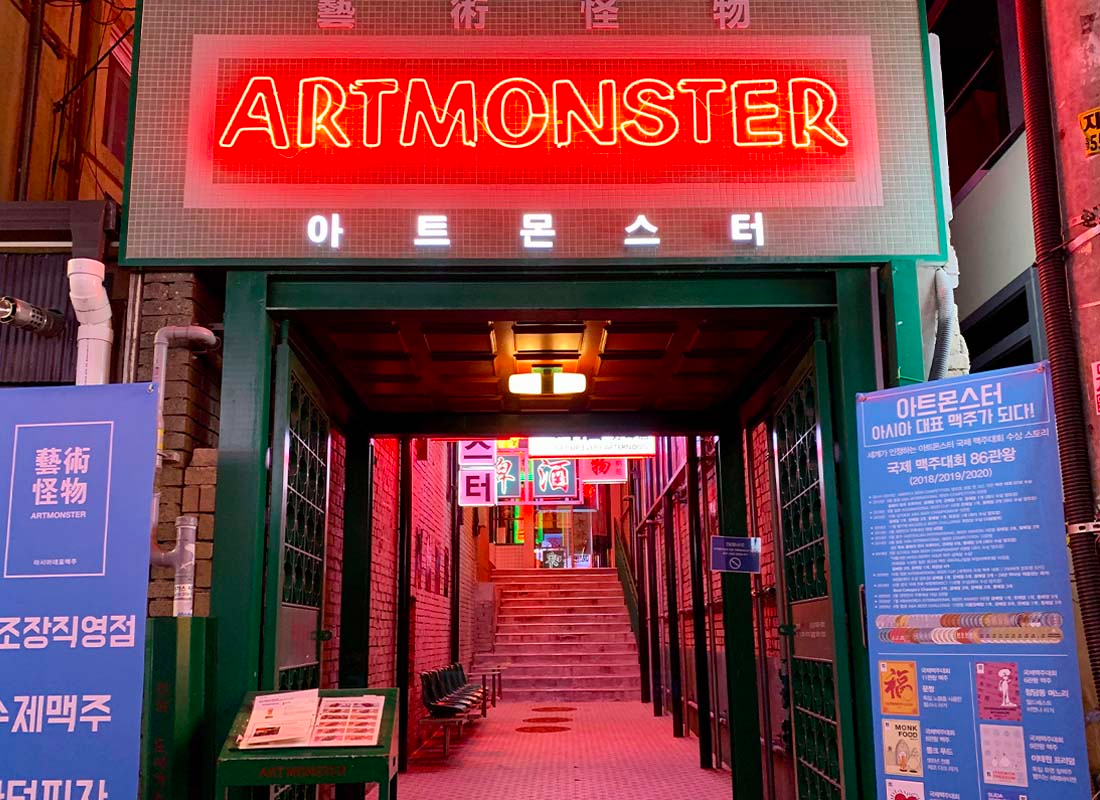 Art Monster is a store that sells beer and has several branches across Seoul. One thing that sets Art Monster apart is that each branch has a different theme and concept.
The Gangnam store has a Hong Kong-style interior. Just from the entrance, you can feel like you are being transported to Hong Kong!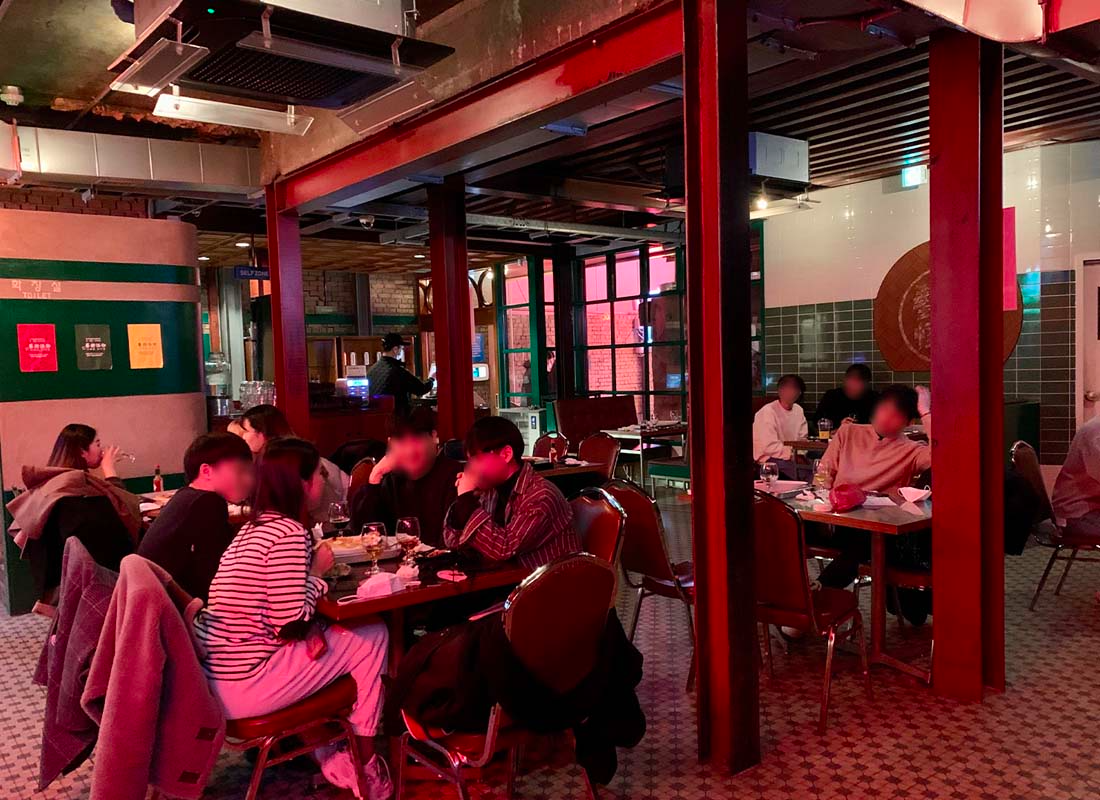 Since it is a restaurant that sells alcohol, we were asked to show our ID before entering. After your ID is checked, they will give you a wristband when you enter the store. This wristband will record your order and will track what you need to pay for when you leave.
The atmosphere inside the store is very nice and the music is not too loud. It is easy to have a conversation here!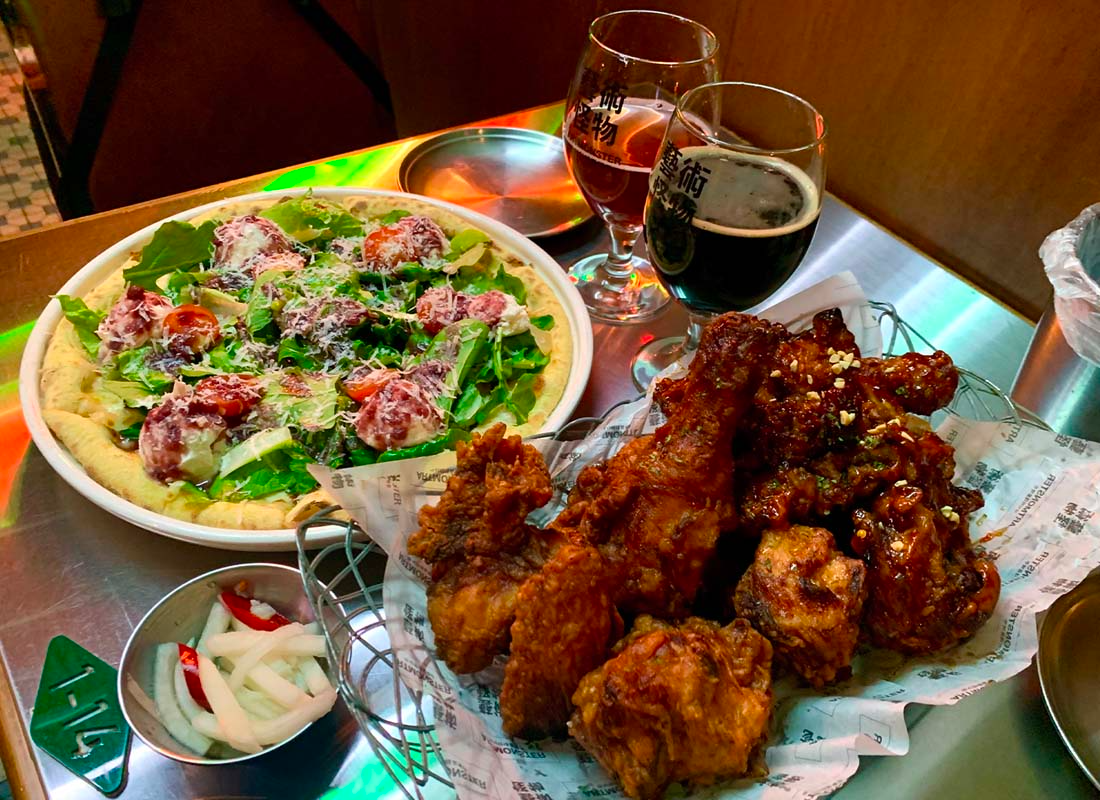 With a wide variety of drinks, this place is a heaven for liquor and cocktail lovers! We ordered pizza (15,900 KRW) and chicken (18,900 KRW) as snacks to go alongside our drinks.
Address: 서울 강남구 테헤란로 1길 28-3
28-3 Teheran-ro, 1-gil, Yeoksam-dong, Gangnam-gu, Seoul
Hours: Weekdays 17:00 - 01:00; Saturdays 15:00 - 01:00; Sundays and Holidays 15:00- 23:00
Transportation: 3-minute walk from Exit 11 of Gangnam Station
---
PinkSol 740
핑크솔 740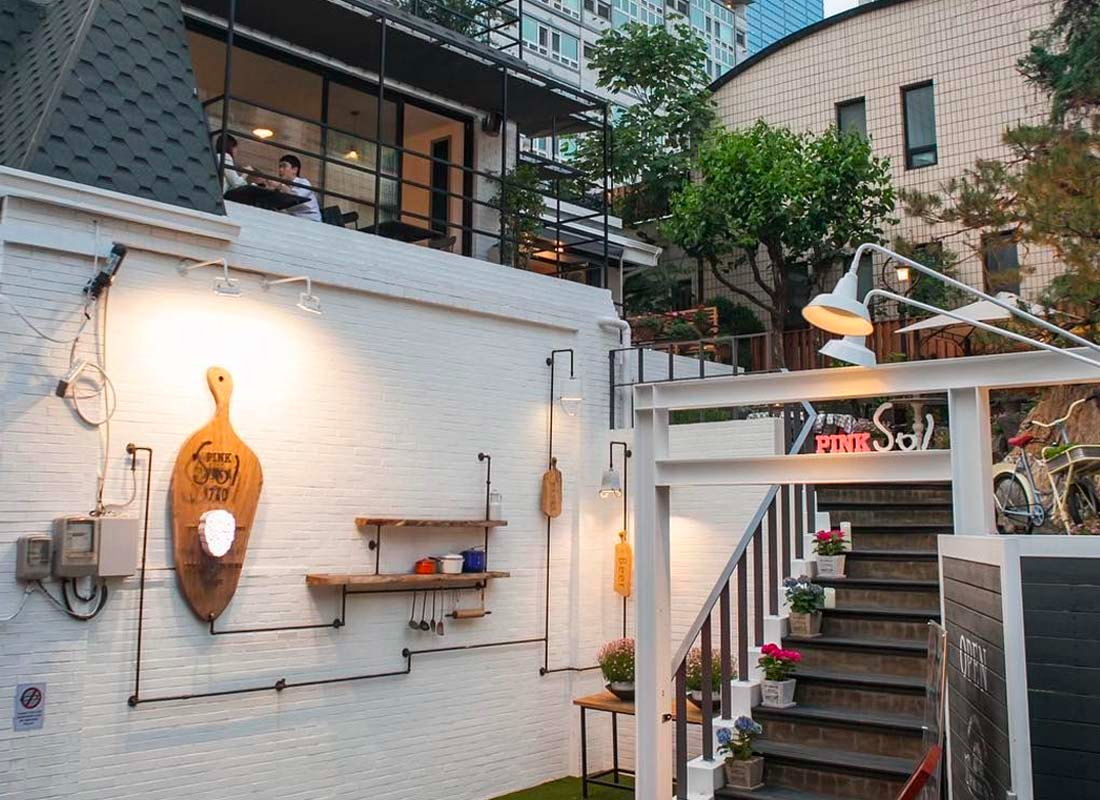 Pink Sol 740 is an Italian fusion restaurant that we recommend for those that are looking to dine in a beautiful and aesthetic atmosphere.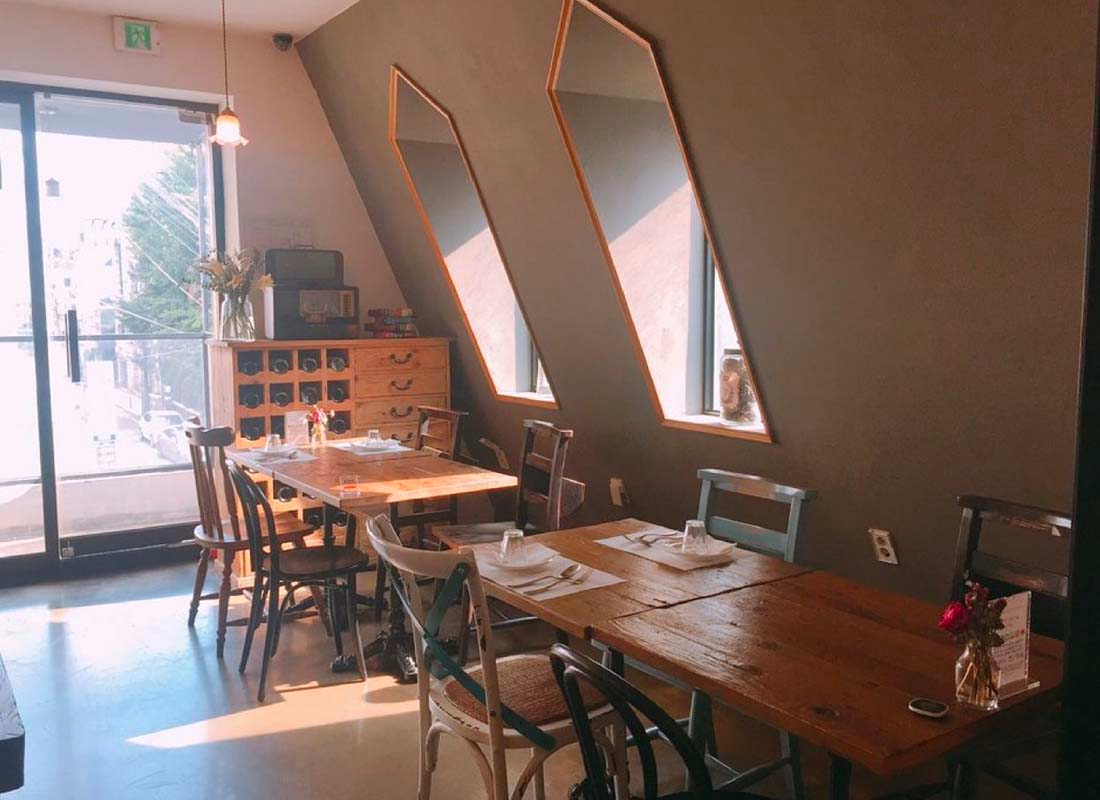 There are many seats in the store so you can comfortably come with a large number of people, making it a perfect spot for a party.
There is also seating on the terrace so when the weather is good you can also enjoy the outdoor view and seating.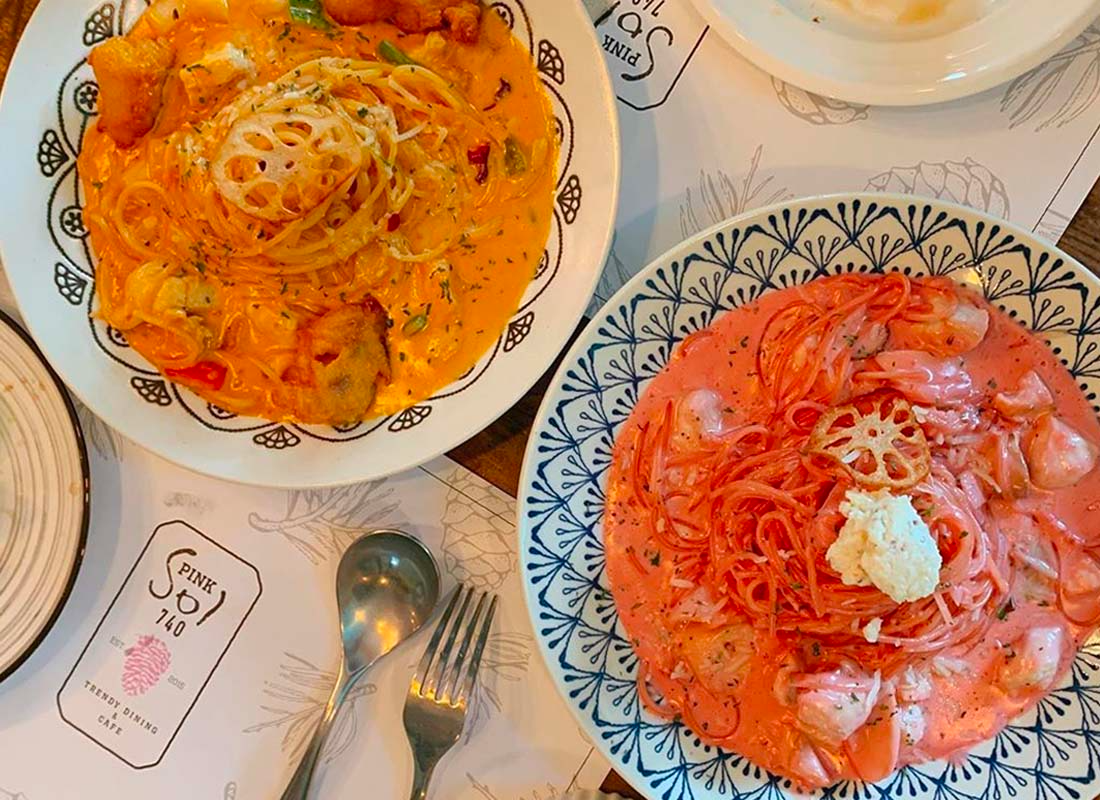 We got their signature menu which is the Pink Cream Pasta (19,000 won) as well as the Rose Chicken Pasta (18,000 won). Both of these menu items were delicious and the sauce was seasoned perfectly! If you are looking for a delicious pasta place in Gangnam, make sure to check out PinkSol 740! You can read our more in depth review of PinkSol 740 here.
Address: 서울 강남구 테헤란로 20길 25
25 Teheran-ro 20-gil, Gangnam-gu, Seoul
Hours: Mon-Fri: 11:30-24:00 / Saturday 11:30-23:00
Reservation Time: Mon-Fri 15:00- 23:00 / Saturday 15:00 - 22:00
Transportation: 4 minute walk from Exit 3 of Yeoksam Station
---
Inkimyeong Gangnam
인기명 강남점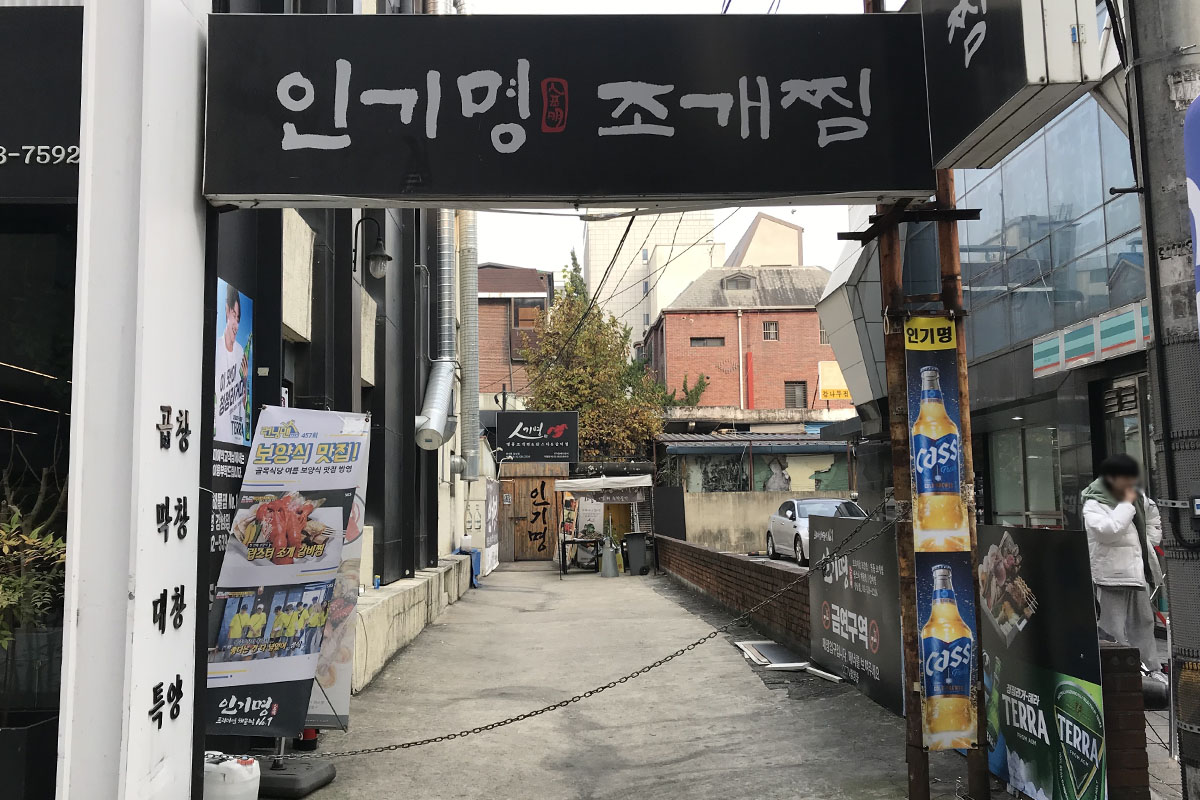 You may recognize this popular restaurant from it's appearances on the famous Korean variety show "Running Man"!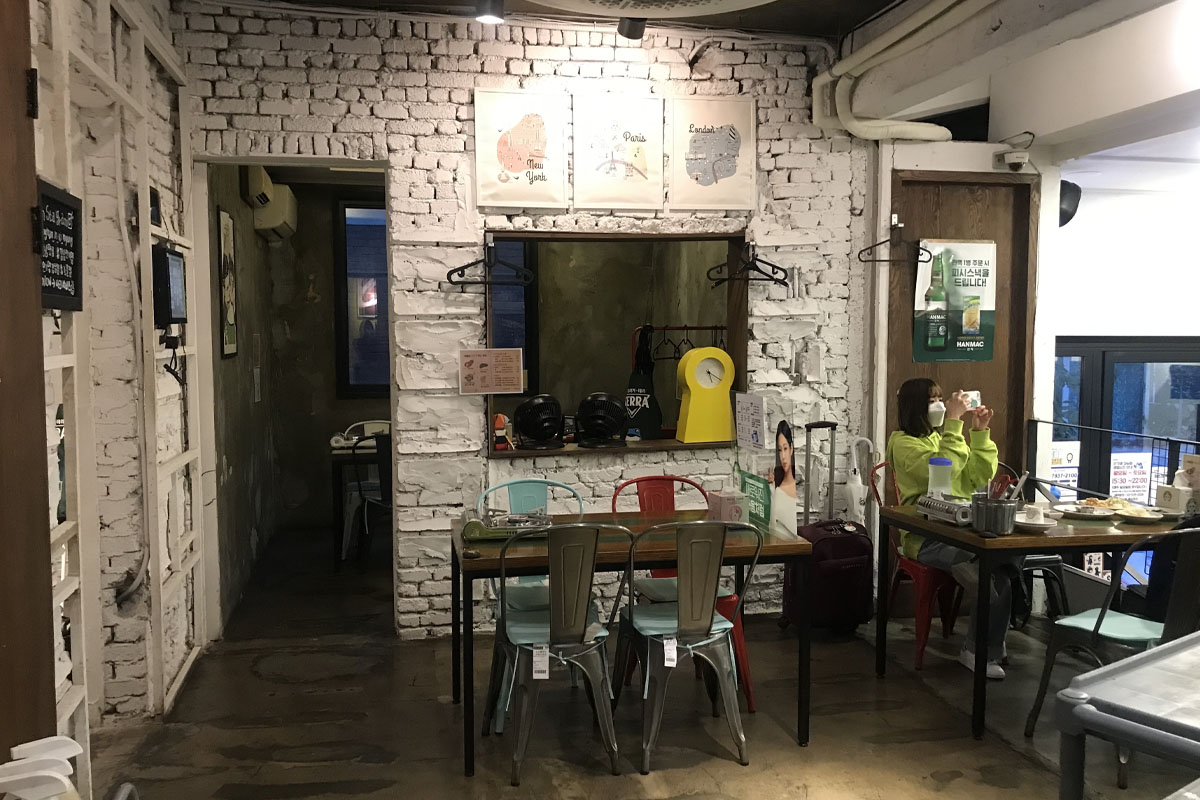 The store is large and has plenty of space and seating. There are many different seating options that can accommodate your party size.
This place is also suitable for those that are looking to have a drink. Many Koreans come here to drink after work!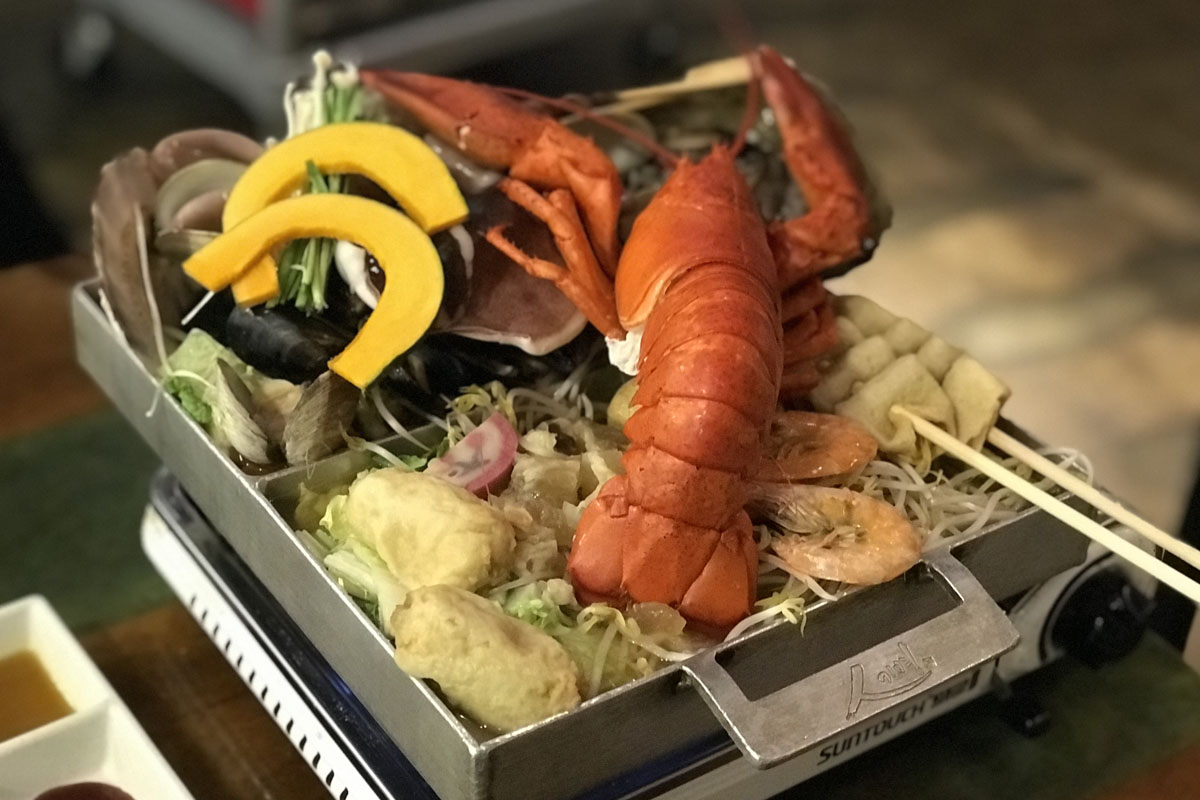 One of their most popular menu items is the steamed seafood with lobster (109,000 KRW). The dish contains plenty of fresh shellfish and shrimp, and is topped with a whole lobster!
There is also octopus sashimi and stir fried squid menu items, which makes this place the perfect spot for seafood lovers.
*The current information that can be found on NAVER and Kakaomap is currently incorrect and the information below is correct. Please note that although this is the case as of right now, it may change in the future.
Address: 서울 강남구 역삼로 3길 10
10 Yeoksam-ro 3-gil, Gangnam-gu, Seoul
Hours: Mon-Fri 16:00 - 22:20; Saturday 16:00 - 22:00, Closed on Sundays
Transportation: 6-minute walk from Exit 4 of Gangnam Station
---
Popeye Samgyeopsal




뽀빠이 삼겹살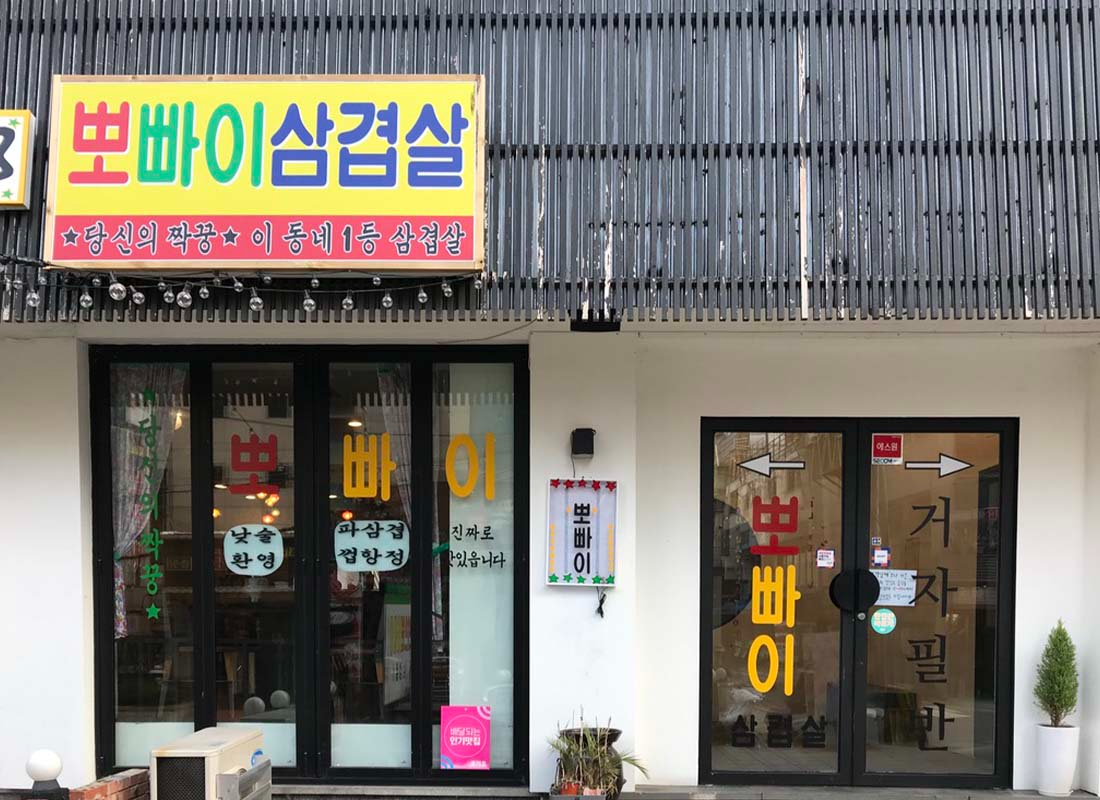 We couldn't possibly have a guide about the best eats without having Korean BBQ! Although KBBQ places are limitless in Seoul, we want to guide you to this particular Kbbq spot.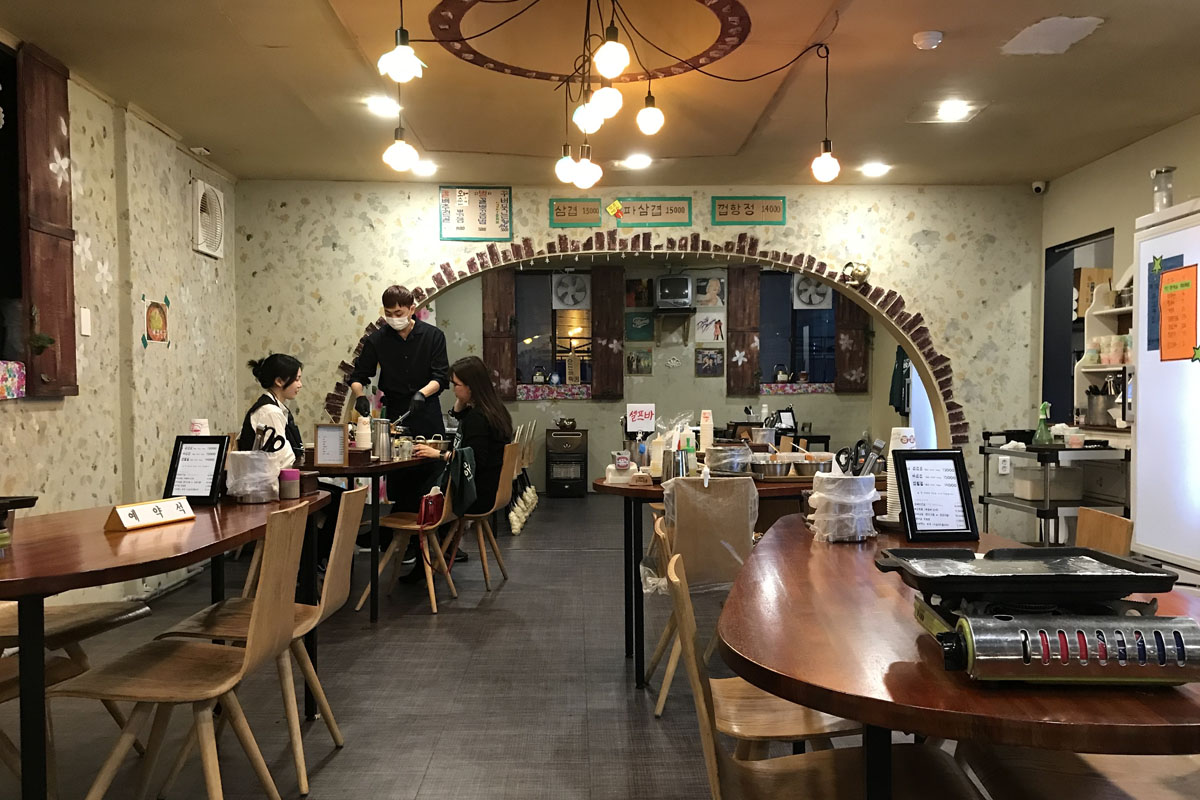 The exterior and interior of the restaurant consists of a cute retro atmosphere that has been trending these days in Korea.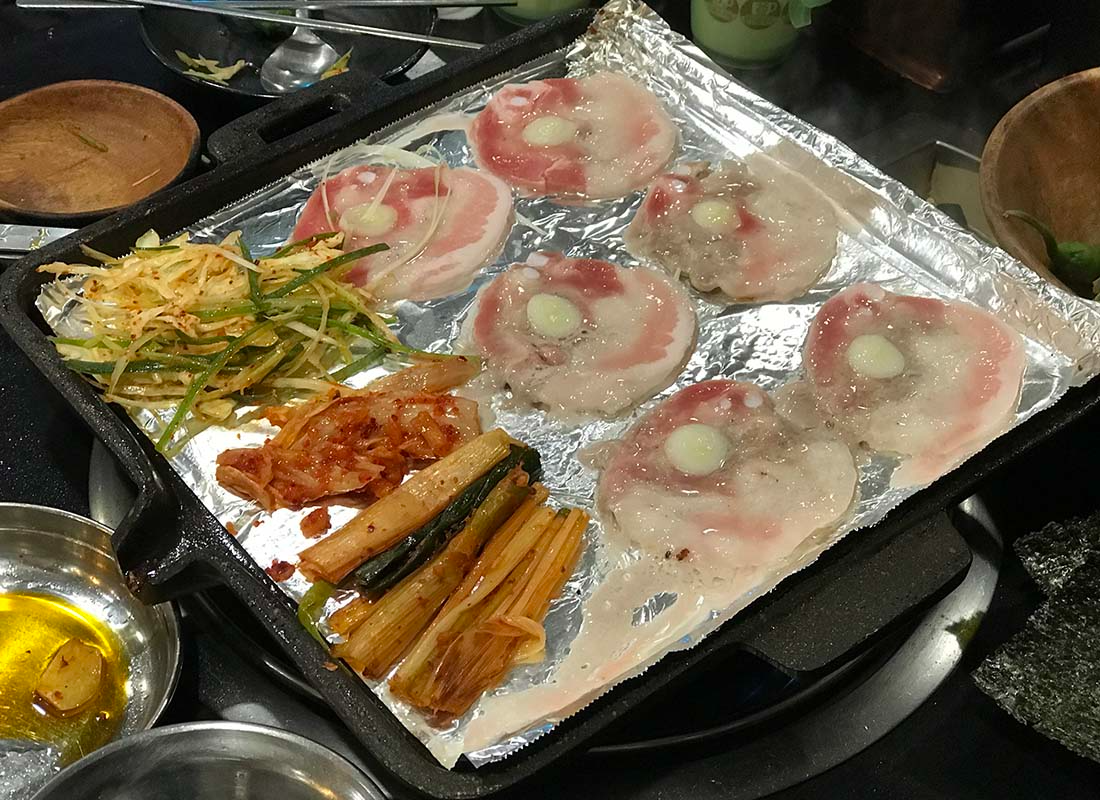 The reason why Popeye Sampyeopsal is so popular is due to it's special menu item called, green onion samgyeopsal which is (15,000 won per person).
The samgyeopsal is stuffed with thick green onions and the flavors from the green onions truly make the samgyeopsal unlike any other type of samgyeopsal you have ever eaten before!
Address: 서울 강남구 언주로 93길 31
31 Eonju-ro 93-gil Gangnam-gu, Seoul
Hours: Weekdays 12:00-22:00/ Lunch Last Order: 14:00/ Break Time: 15:00-17:00, Saturday 12:00-22:00, Closed on the first weekend of every month
Transportation: 6 minute walk from Exit 8 of Yeoksam Station
---
Nanjang Camp
난장캠프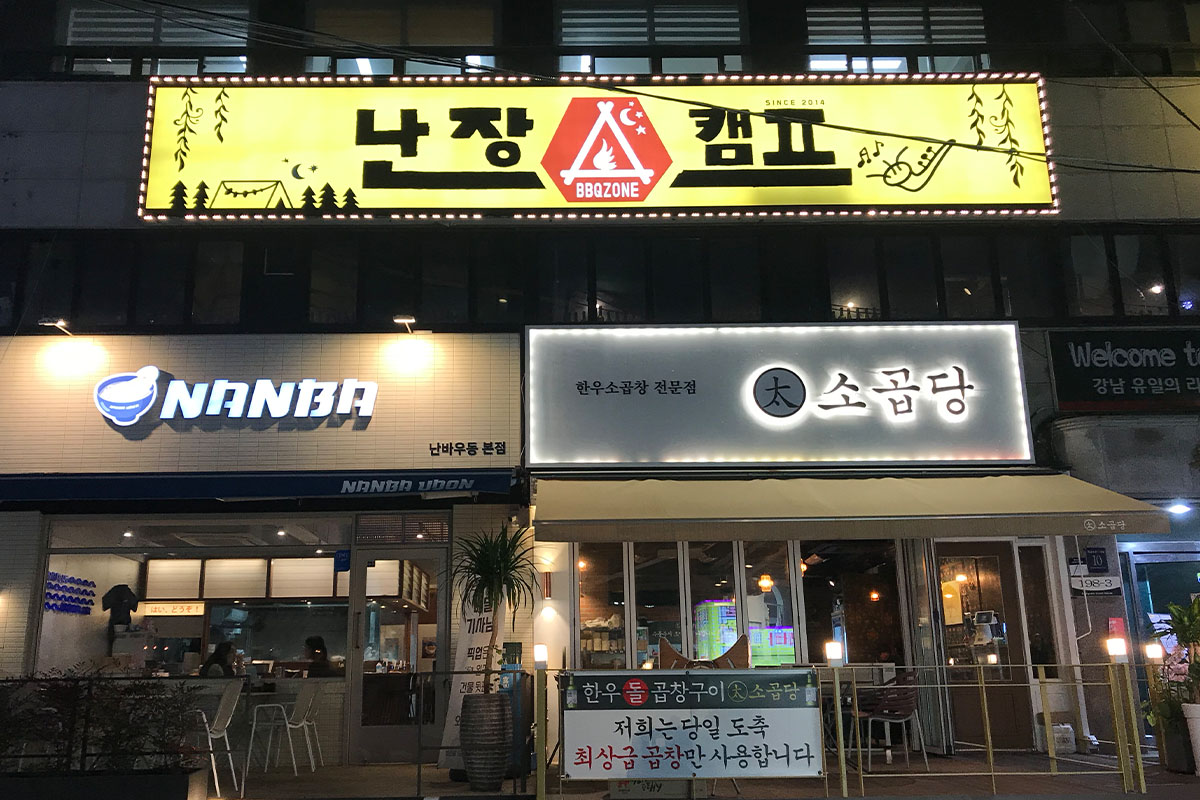 This place is a must visit place for fans of Got7 and BTS! This restaurant called "Nanjang Camp" has been frequented by many K-pop stars. The exact branch that they visited is no longer in operation but this branch has the same vibes and menus!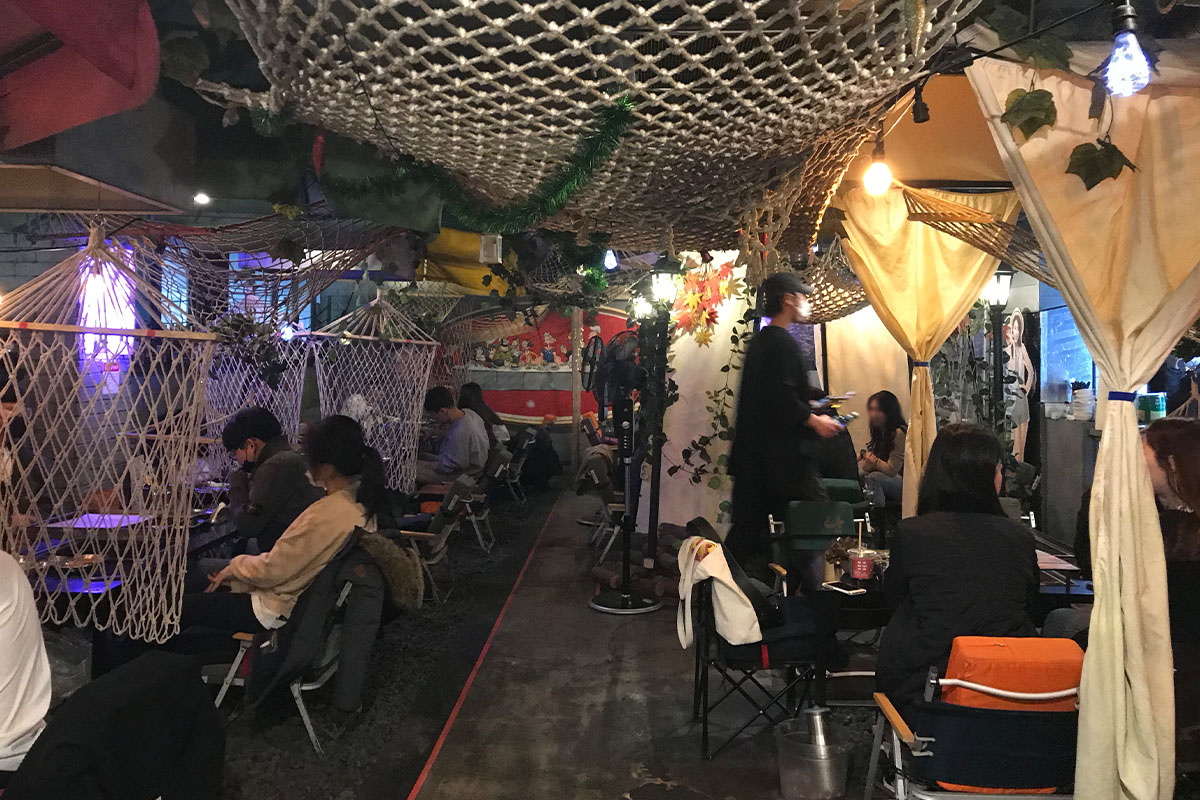 Like the name suggests, the inside of the store has an atmosphere of a campsite. You can feel like you are out camping in the wilderness without actually having to venture out of Seoul!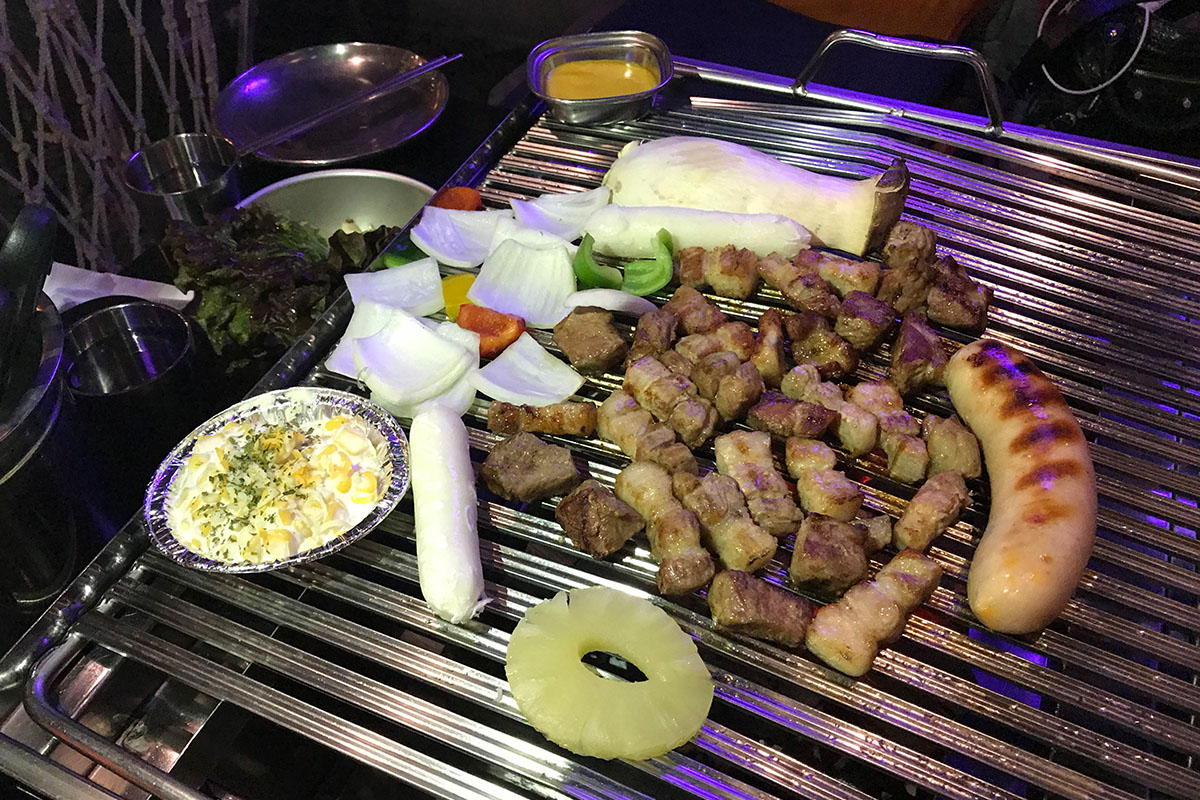 There is even a charcoal-grill so you can feel as though you are really camping! If you are visiting with two people, we recommend the couple set (42,000 won). The set consists of sampyeopsal, pork neck, pork sausage and soup.
Address: 서울 강남구 강남대로 114길 10 2층
2F, 10 Gangnam-daero 114-gil, Gangnam-gu, Seoul
Hours: Tues - Fri 16:00 - 22:00; Weekends 14:00 - 22:00; Closed on Mondays
Transportation: 2-minute walk from Exit 3 of Shinnonhyeon Station
---
Yukjeon Sikdang (육전식당)
Creatrip coupon available! With this exclusive coupon, each person in your party can get a free Sikhye (3,000 KRW)!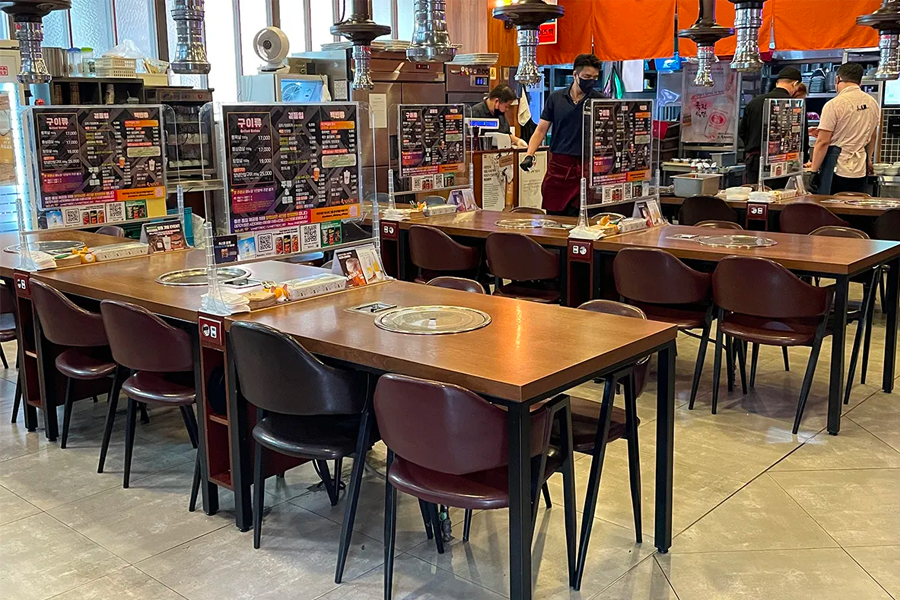 Yukjeon Sikdang is a chain restaurant that was the first Korean restaurant to introduce grill-style meat. Not only is the meat good quality, but the employees are also very skilled at grilling the meat! This restaurant has some of the best pork you can get, and also offers a variety of side dishes to try!

There are two locations, one in Gangnam and in Dongdaemun as well! Both these areas are known for great shopping as well, so you can get some shopping done after filling your belly up here! Be prepared for a wait though, as this restaurant is very popular. Even among local Koreans, this restaurant is a favorite!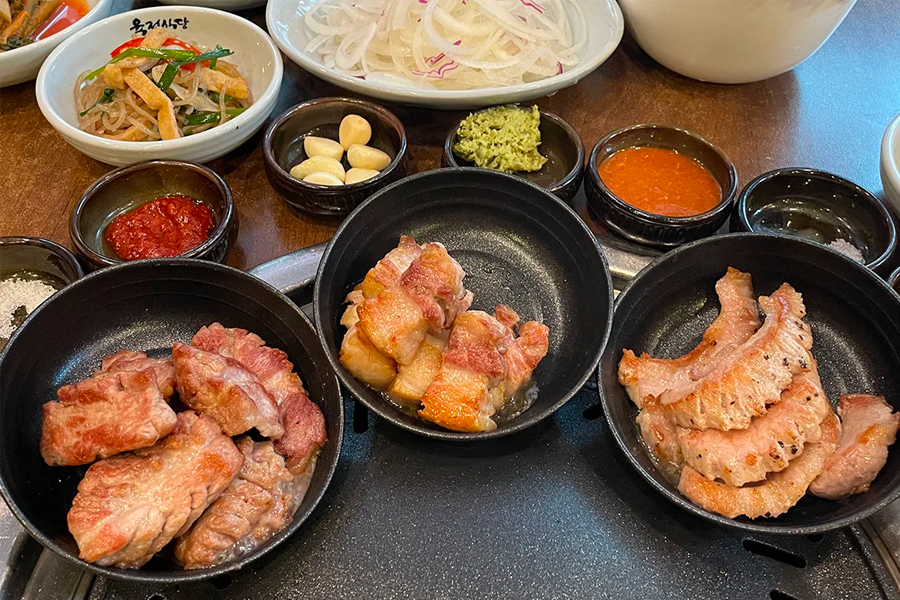 Yukjeon Sikdang offers different cuts of meat, from pork neck and pork belly to pork cheek! The meat is thick and fatty, with the skin grilled to a perfect crisp. There are a variety of sauces to have the meat with as well! Don't miss out on this place!
Address: 11-4 Gangnam-gu, Teheran-ro, Seoul (서울 강남구 테헤란로8길 11-4)
Hours: Mon-Sat 11:30-21:30 (Breaktime 15:30-17:00); Closed Sundays
---
There are so many delicious food options in Gangnam, it can get overwhelming to choose a place. We hope that this helped narrow your choices down to make a decision! Where will you be heading to? Let us know in the comments below. Also make sure to follow our Instagram, Tik Tok, and Facebook to stay updated on everything related to Korea and email us at help@creatrip.com if you have any other further questions!
---