3 Must-Buy Brands In Myeongdong
Where To Go In Myeongdong To Shop For Trendy Styles & Outfits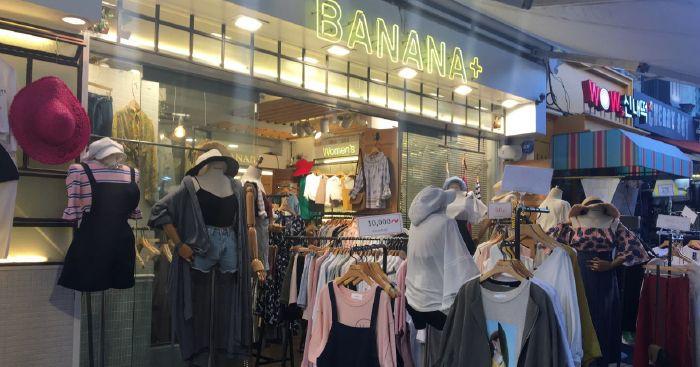 When you come to Korea, you will definitely want to find some cheap and beautiful clothes. For that, most people think that Dongdaemun is the best option.
However, as a popular shopping destination, there are so many people in Dongdaemun. Unless you have a specific brand or item in mind before you go there, you can easily get overwhelmed.
Also, Koreans normally don't go to Dongdaemun to buy clothes. If you want to experience shopping like true Koreans do, there are some places outside of Dongdaemun that I can recommend.
---
1.Myeongdong ALAND
ALAND is a local Korean brand that is well-known among women in their 20s and 30s. Clothes are reasonably priced and follow the latest trends.
I can say that the building design is great, the color is eye-catching, and it doesn't carry a heavy price tag. You can see where it's located in the map below!
This is the front of the ALAND Myeongdong branch. Once you go through the gate, the interior is really spacious.
You can see real 'Korean style' clothes from the moment you set foot inside.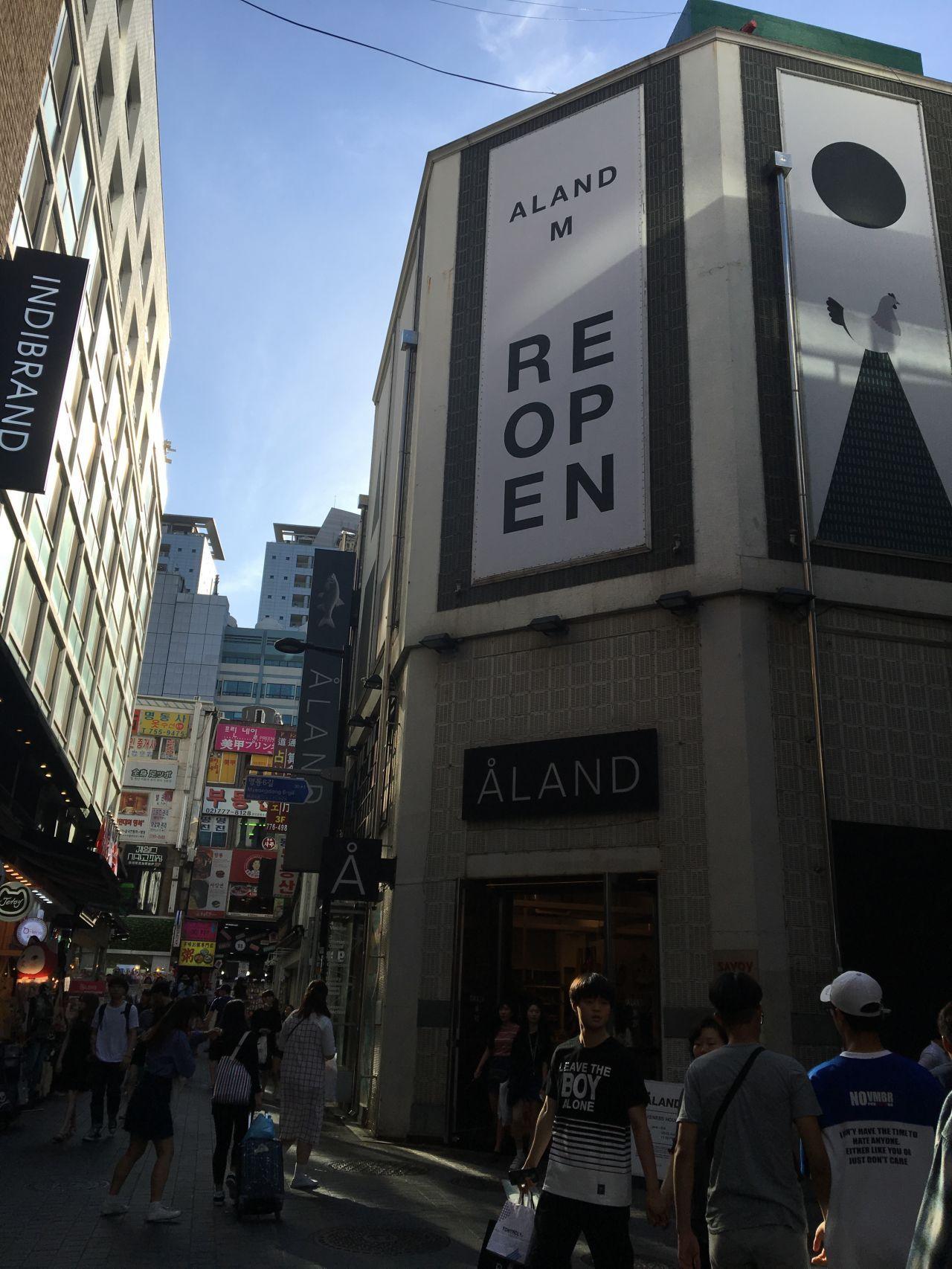 Most of the store is filled with clothes for women. But I'll let you in on a secret! You can come here and see handsome guys buying clothes.
When I last went to buy clothes, I met two tall and handsome boys who were working as models. They probably bought clothes for their loves...lucky them.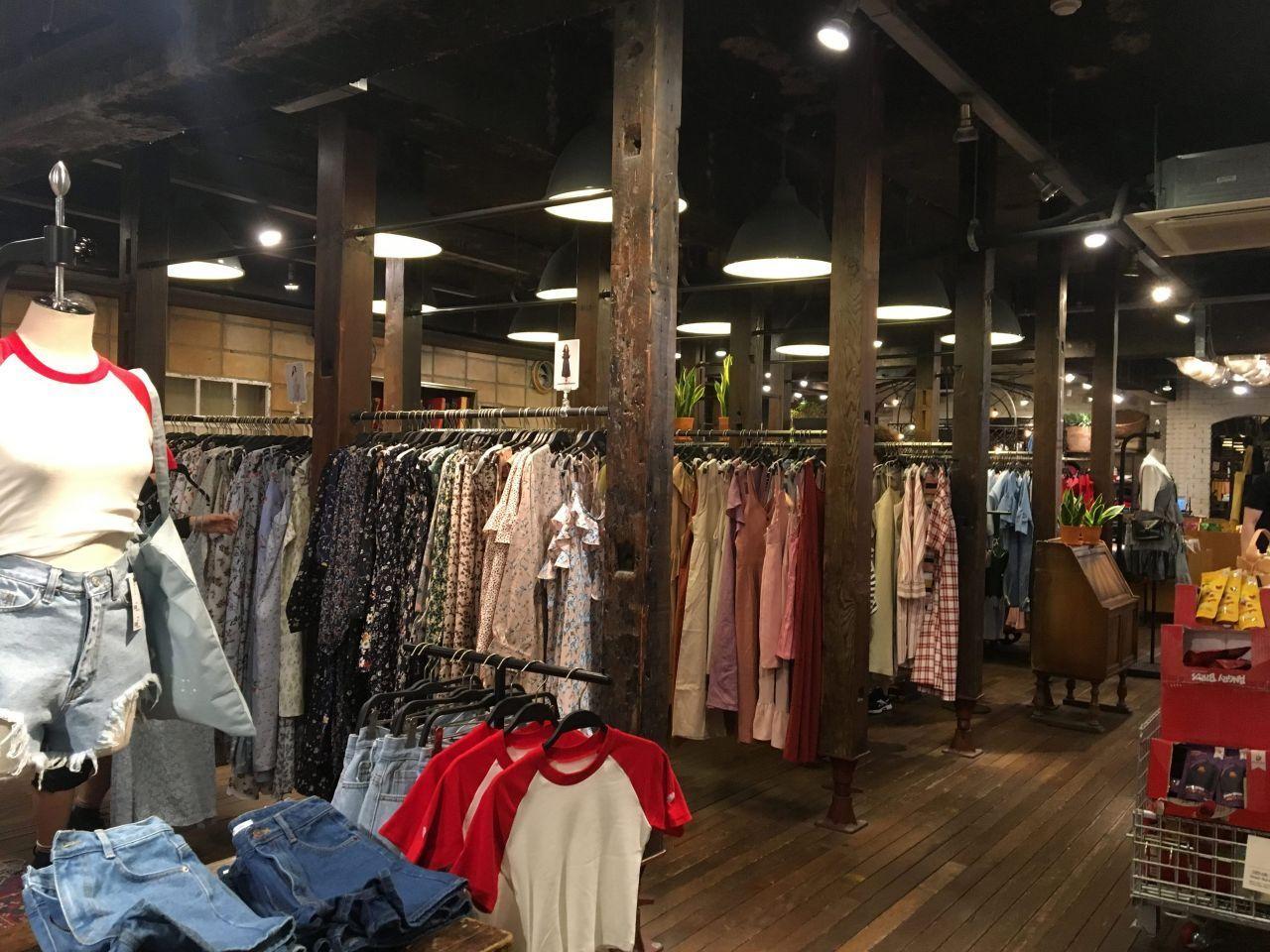 This store has more than just clothes. It also has a variety of bags, accessories, small items, hats, etc. You can find everything here!
And the store's atmospheric design is so intricate. It's worth it just to take a stroll among the aisles!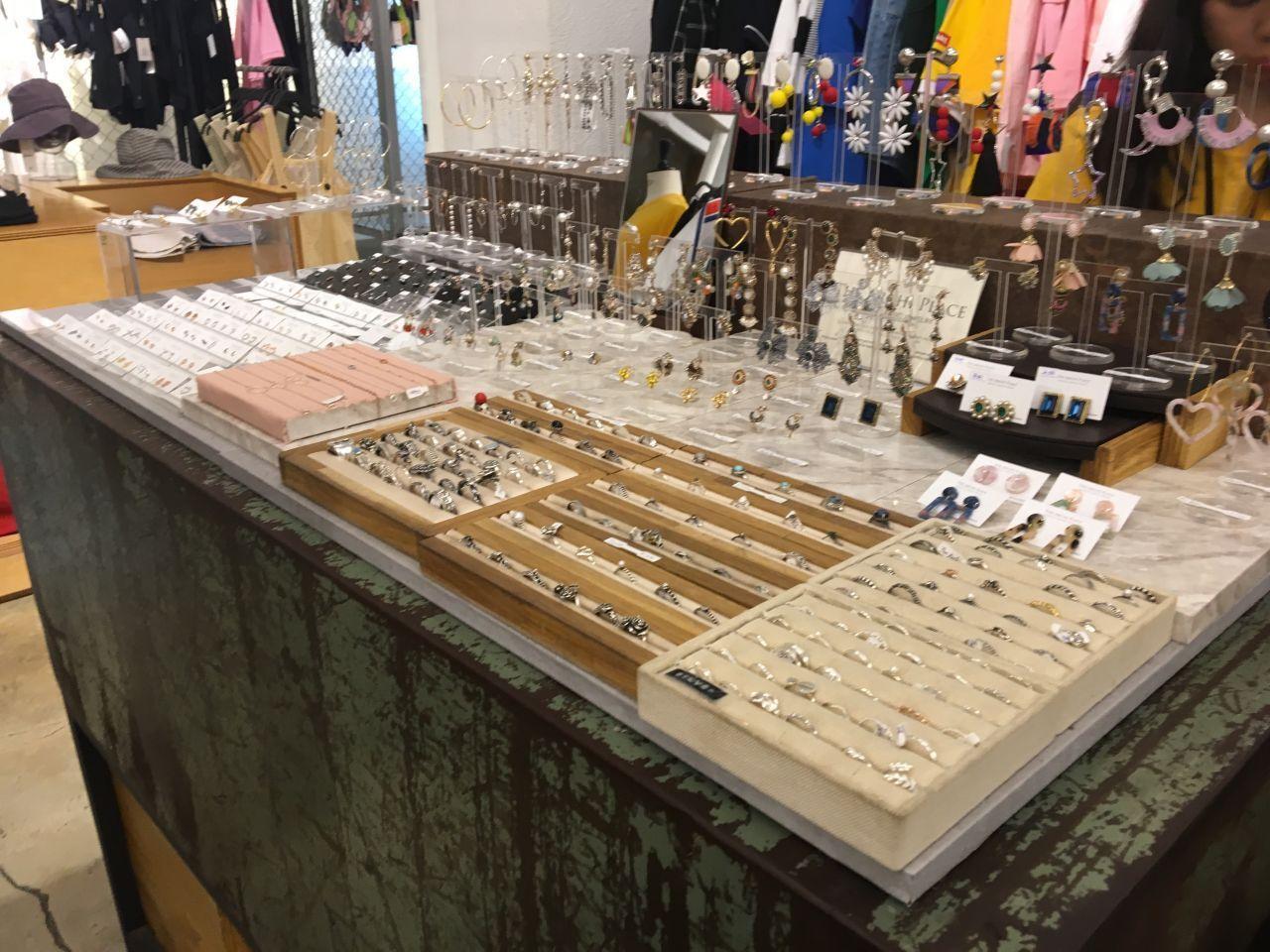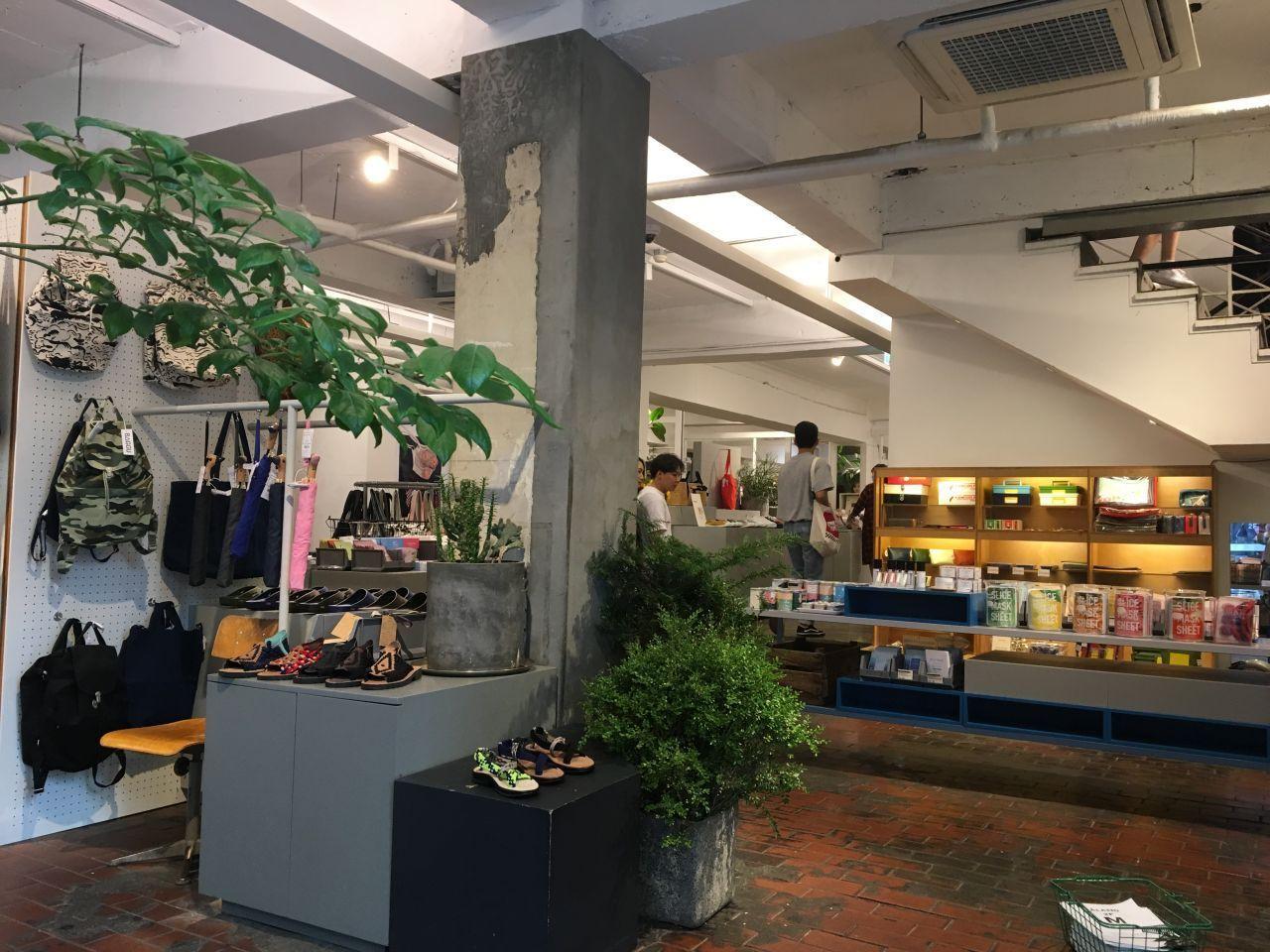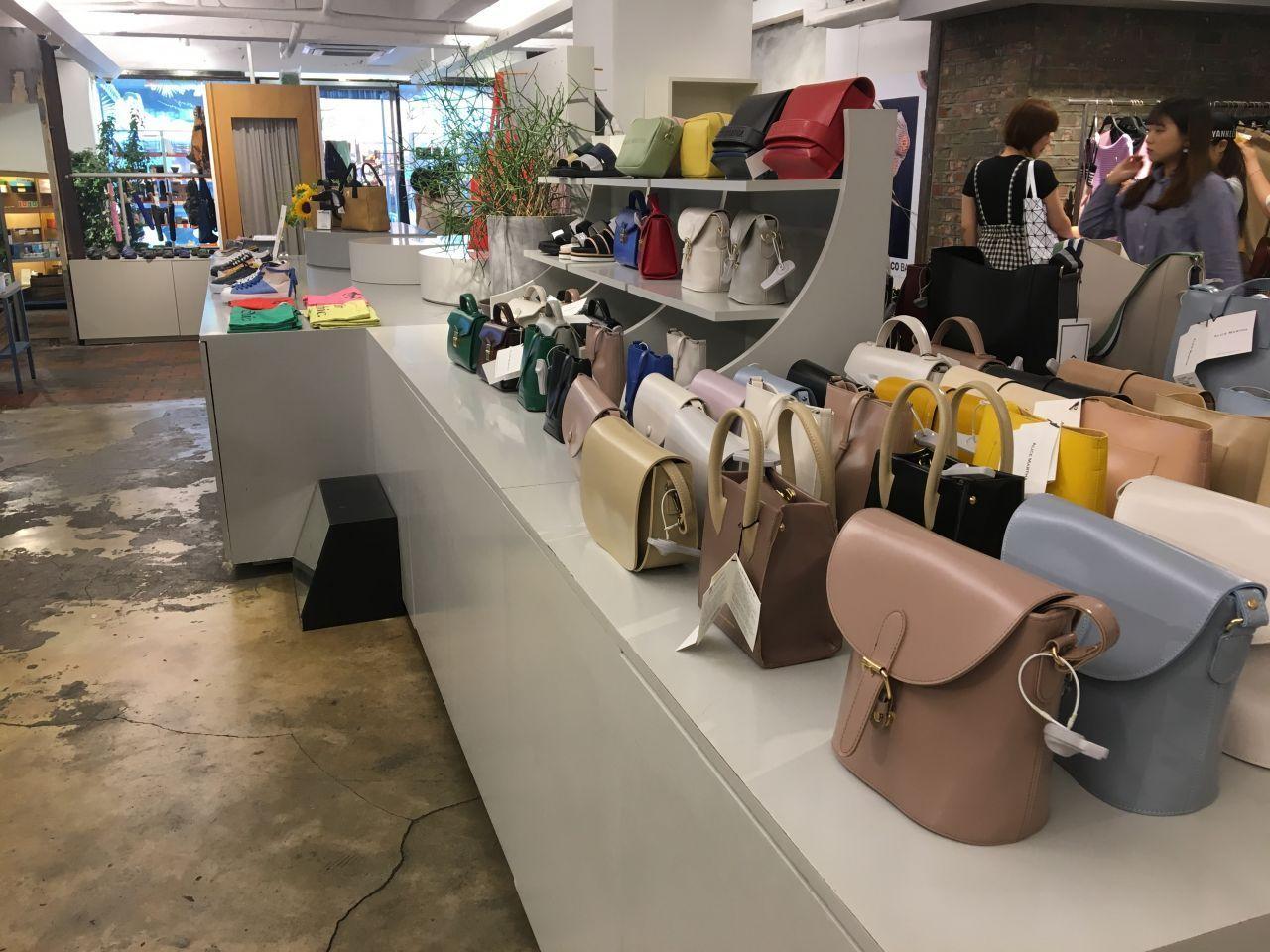 2. indibrand
This store is also a very famous chain store. If you have visited the Sinsa area of Seoul, you might have found 3 indibrand stores located right there. A store with such a strong presence in the most fashion-rich area of Seoul is certain to carry clothes worth buying.
My friend is a loyal fan of this store. Every time I come to Korea to visit, we go here and shop until we drop.
I can safely say that indibrand stands for 'clean and simple'.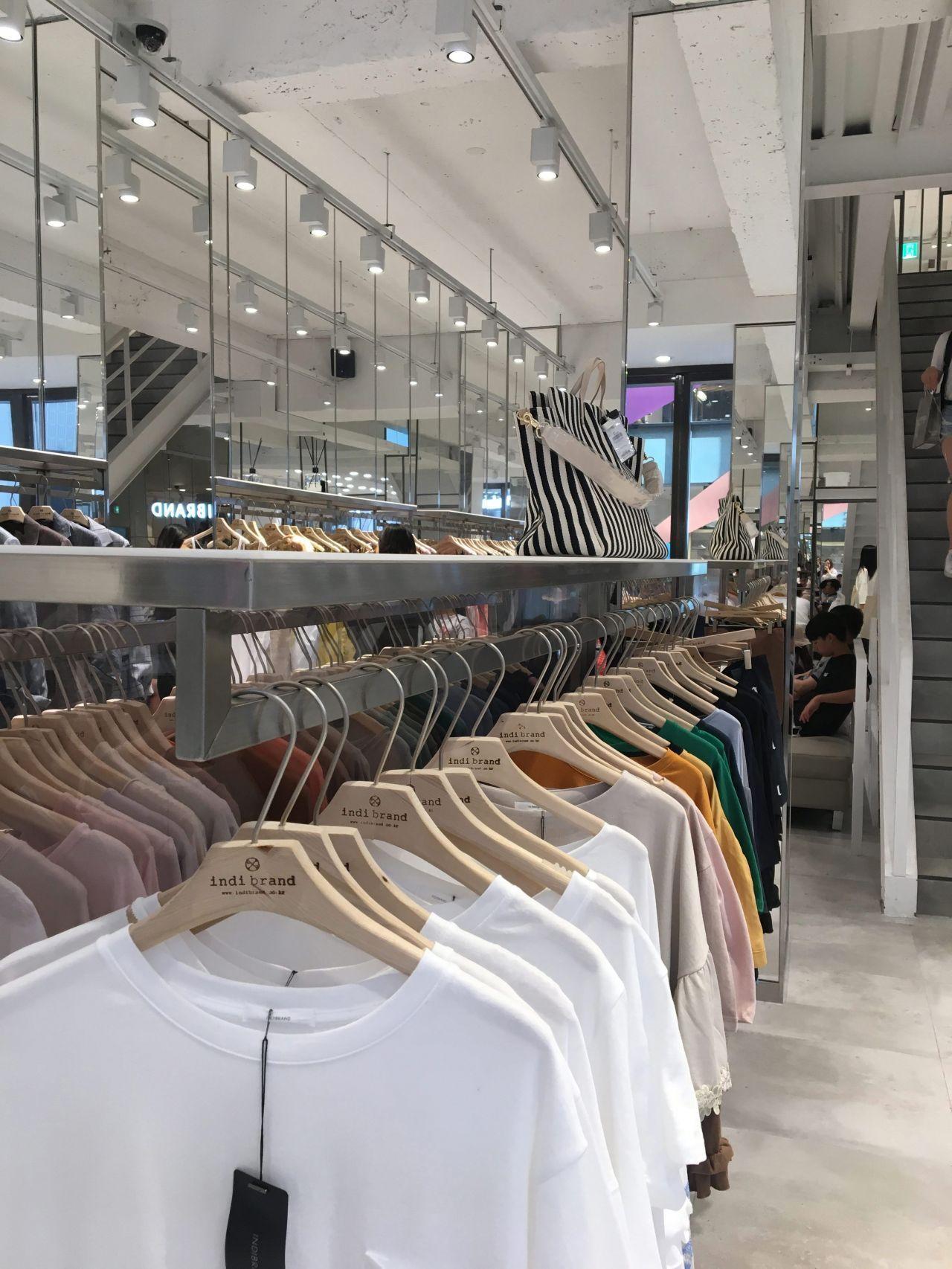 There are two stores in Myeong-dong, one of which is next to the aforementioned ALAND, which is really easy to find. The other one is in the CGV building.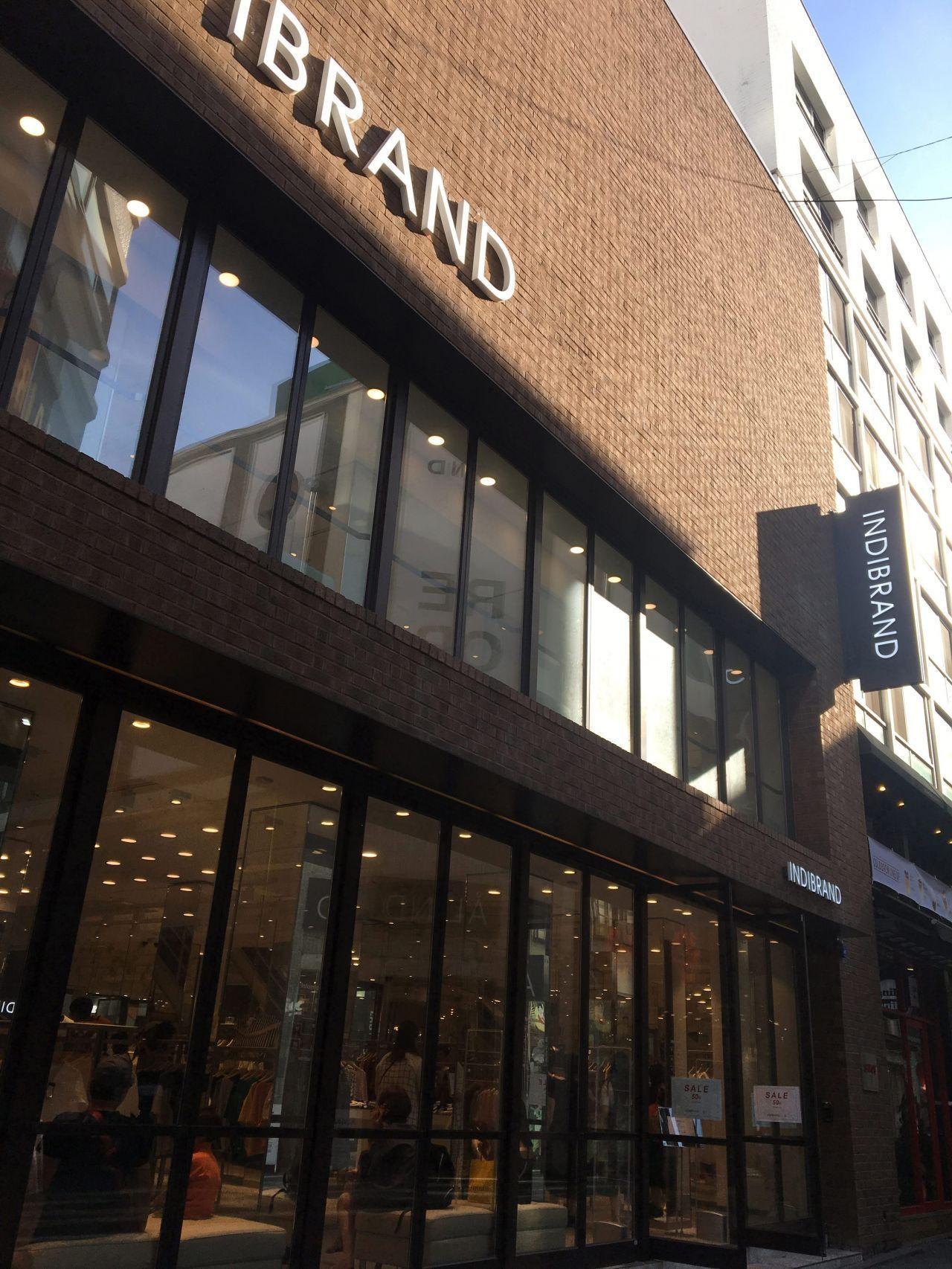 indibrand Myeongdong 1st branch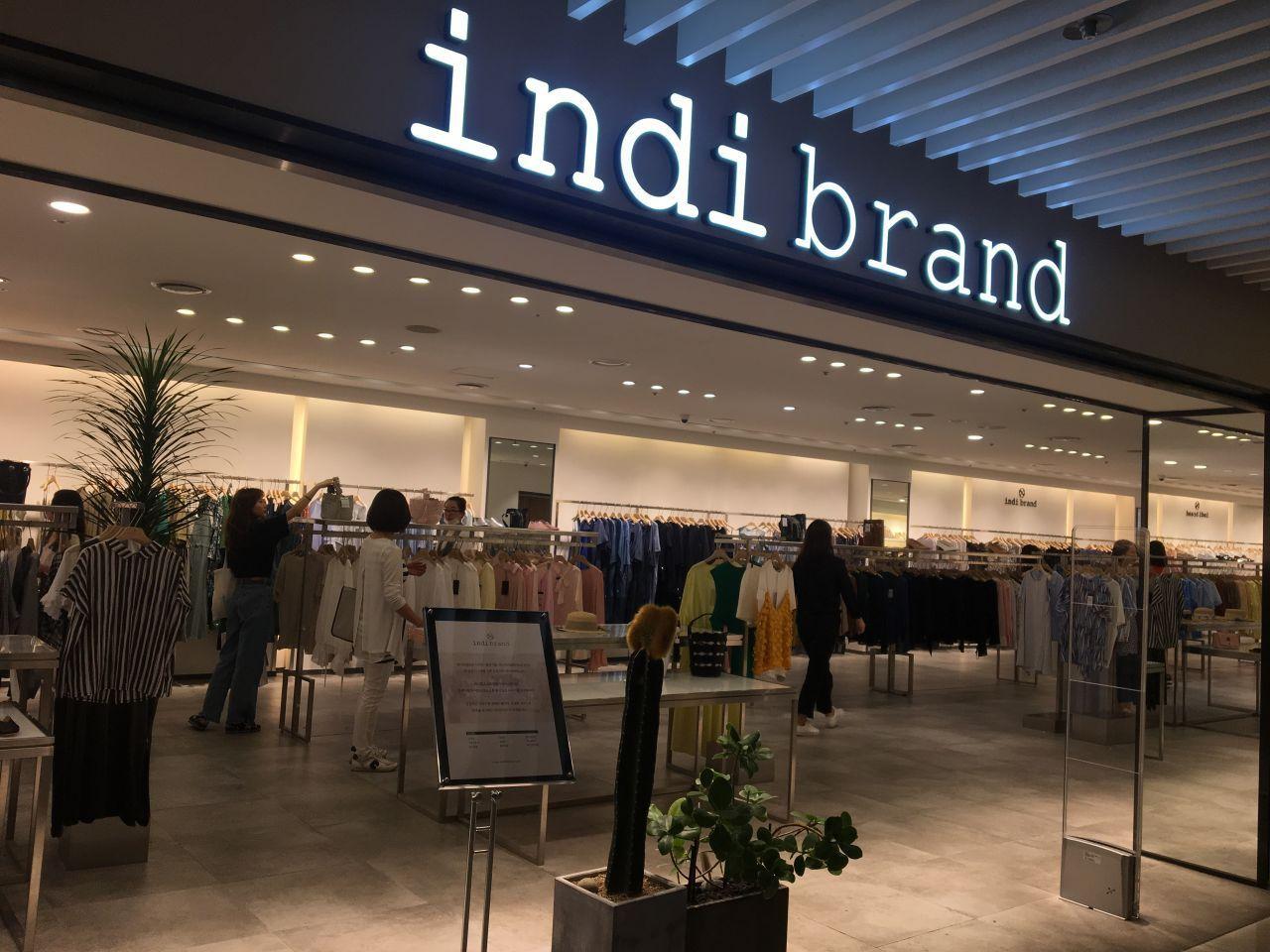 indibrand Myeongdong 2nd branch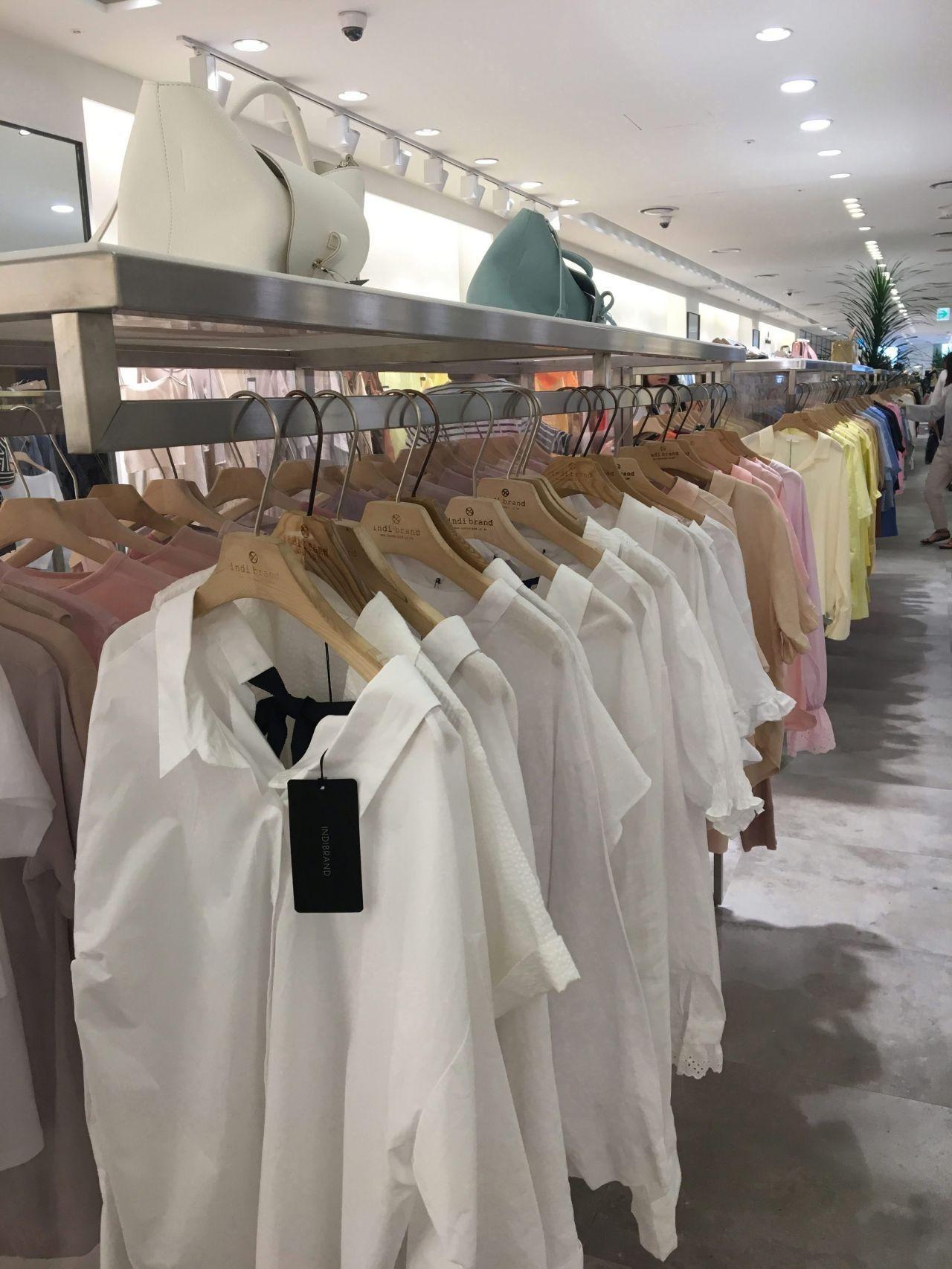 Here are some shopping tips to know before you plan your outing:
Customers can't try on white shirts.
There are two branches in Myeong-dong: I recommend the CGV branch.
3. Banana+
Ewha Women's University is a shopping mecca for women. They have countless stores. One of the best is Banana+.
After I bought a winter coat in Banana+, I became a loyal fan of this brand!
The store manufactures its own clothes and carries other brands as well.
The overall style represented here is 'Korean female college student.'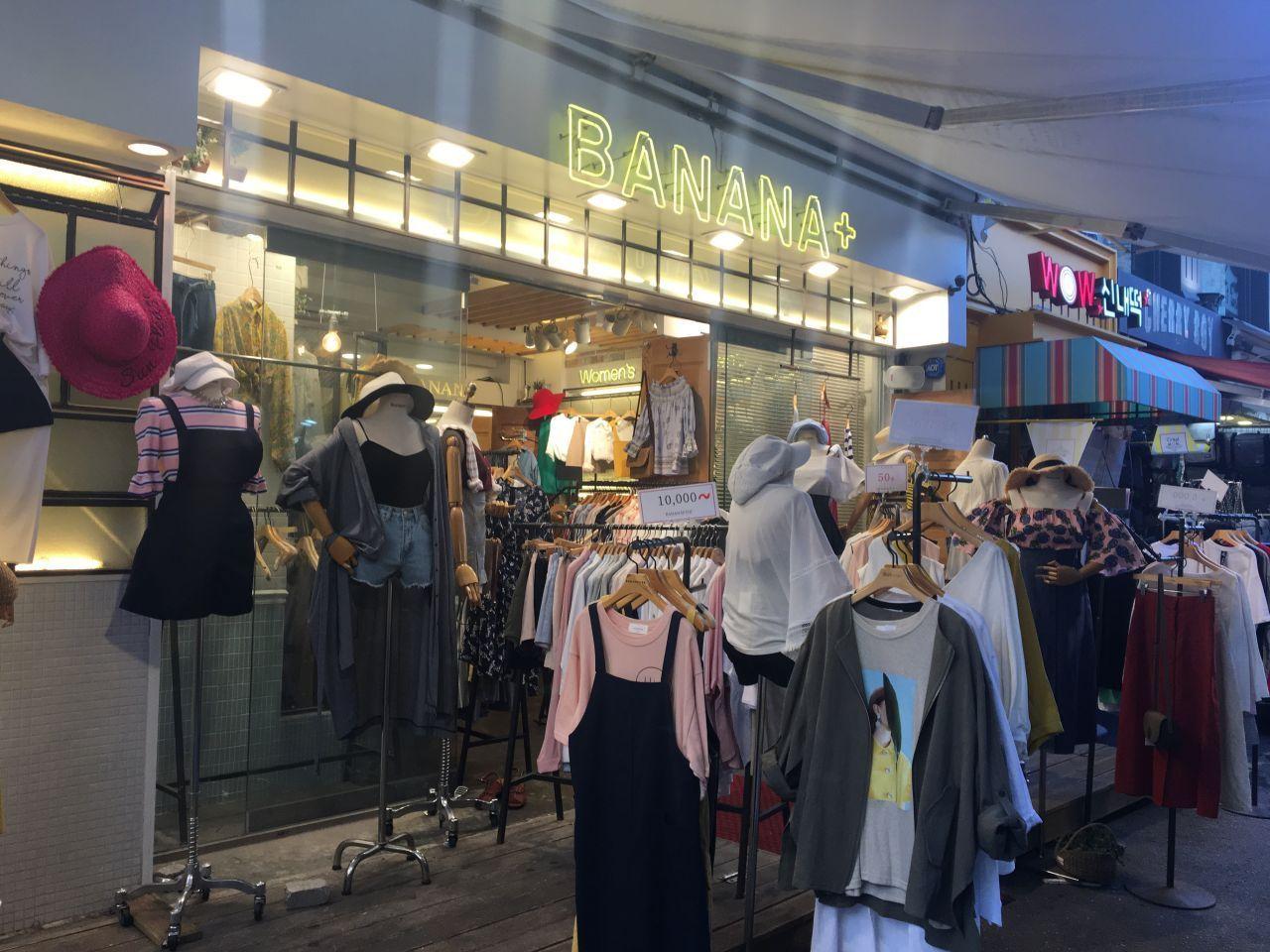 P.S.:If you pay in cash, you may receive a discount.
---
If you have questions or comments about the blog post, please leave them down below or send us an email at help@creatrip.com.
---