Marzia Healing Spa Chungdam
Find balance in your mind and body at Marzia Healing Spa Chungdam!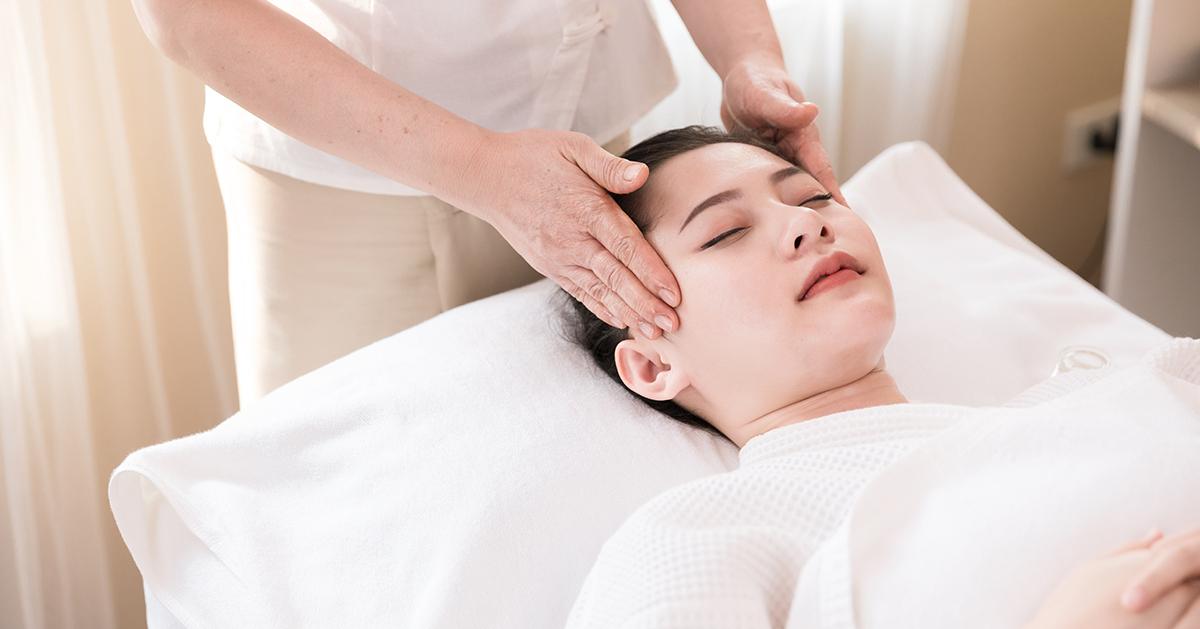 Need a break from the stress of busy daily life? Marzia Healing Spa in Chungdam is safe and uses certified ingredients from traditional Italian holistic therapeutic practices. The spa has the best estheticians in-house that will help you refuel and recharge your mind and body.
---
Chungdam Marzia Healing Spa
---
Information
Operating Weekdays: Monday - Saturday (Closed on Sundays)
Available Booking Hours: 10:00, 12:00, 14:00, 16:00, 18:00, 20:00
Duration: Approx. 1.5 hours
Address: 서울시 강남구 삼성로119길 23 4F
4F 23, Samsungro119-gil, Gangnam-gu, Seoul
---
Why We Recommend It
Through consultation with a professional, find out what kind of therapy your body needs and find a face & body procedure fit for you.
Receive treatment from the best in-house therapists and Marzia Healing Spa Chungdam's owner who's treated the world's top 0.1% VVIPs.
Get top-notch face & body therapy at a reasonable price and become VVIP for a day.
---
Things to Keep In Mind
Please book a reservation at least 3 days before your desired date.
Cancelations and refunds can be made up to 3 days before your booked date. Refunds will not be granted after that.
After your reservation is confirmed, contact the spa through Kakao (ID: 34432525) or email(chungdam_marzia@naver.com) and forward your information in advance. They will tell you what you need to prepare before your visit.
The massage therapist can speak both Korean and English. For other languages, please use a translation app.
Your reservation will be canceled if you are more than 5 minutes late. Refunds will not be granted under these conditions. Please arrive on time.
After your reservation is confirmed, your booked session date and time cannot be changed. Please be aware of this when making a reservation.
If you have any questions, please contact support@creatrip.com.
---
Price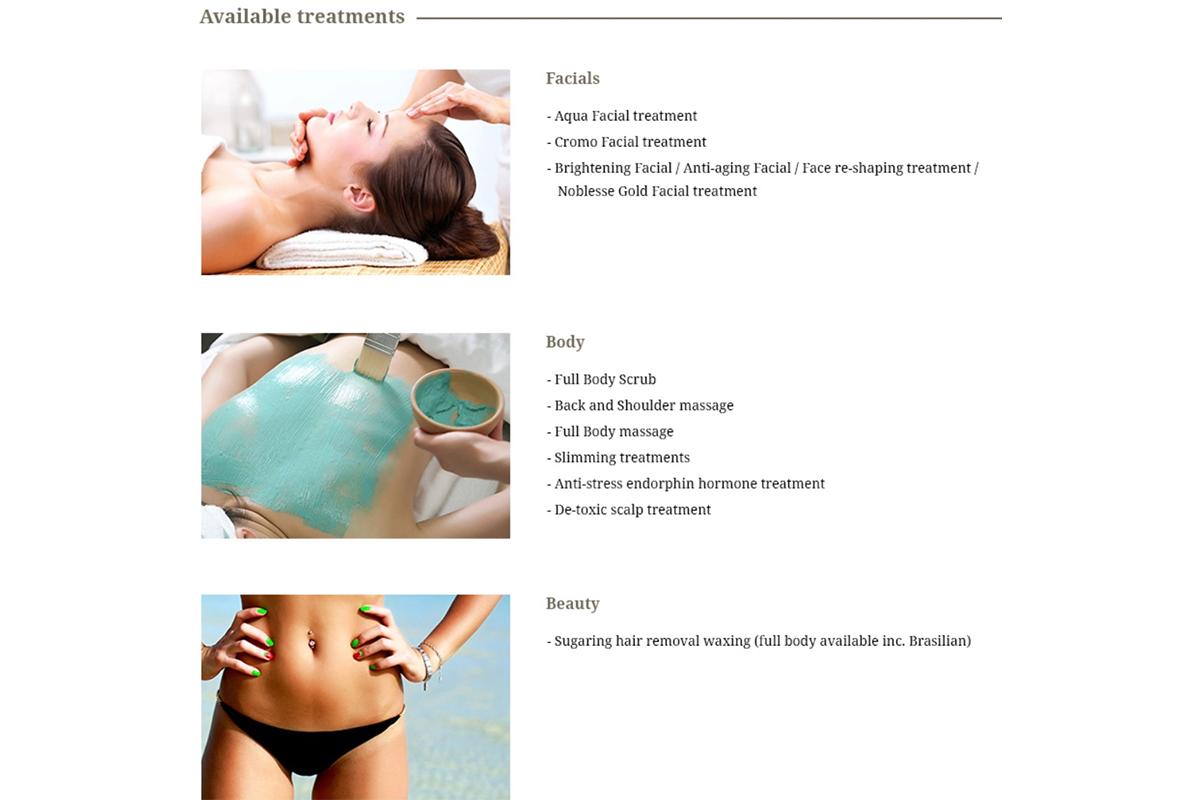 ---
How to Reserve

Make a reservation on the Creatrip reservation page.


Enter all required information in detail and make your payment.
Your reservation will be confirmed within 1-2 business days and a voucher will be sent to your email.




Kakao ID: 34432525

Email: chungdam_marzia@naver.com

Contact the spa and let them know your reservation number and name in advance.






Arrive at the spa on your booked date and receive therapy.



---
Preview
Marzia Healing Spa Chungdam provides therapy for your mind and body from the best massage therapists and estheticians in-house. Located in the richest neighborhood in all of Korea, there is plenty to do before and after your session in Chungdam.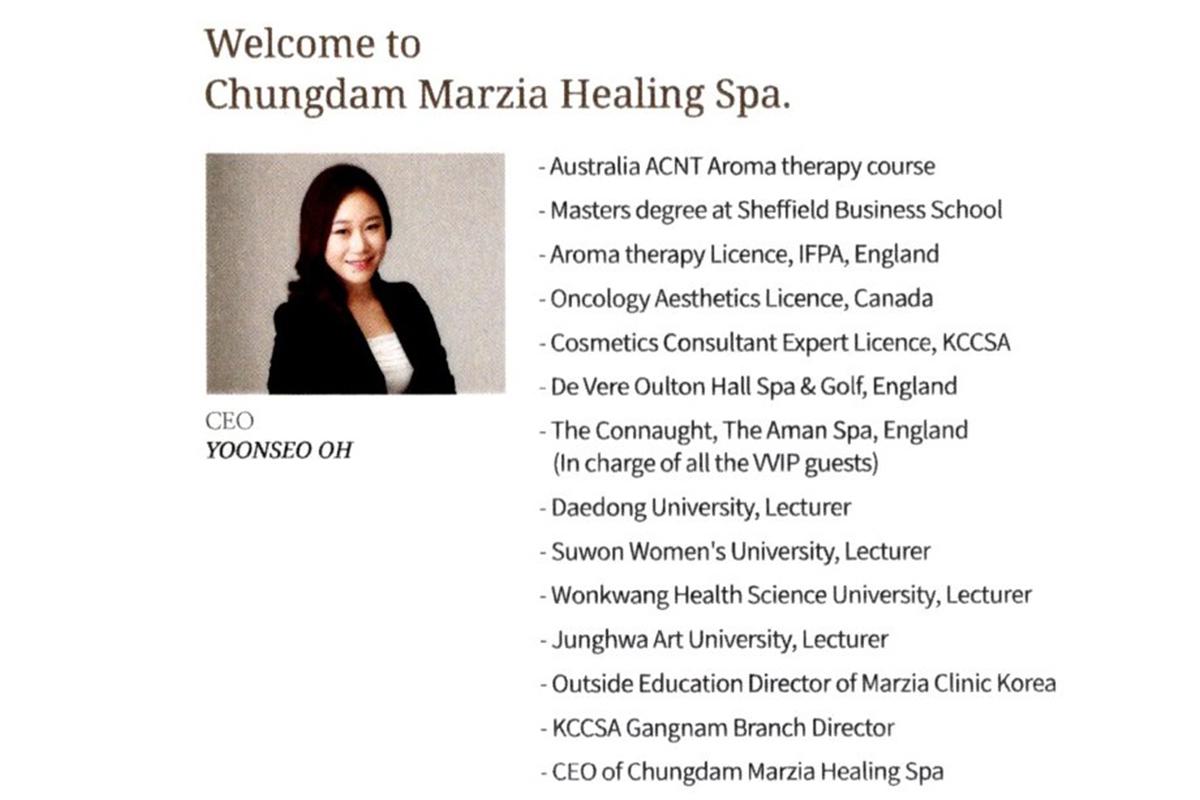 The owner of the spa has over 20 years of experience catering to the world's top 0.1% VVIPs and all the other therapists under her are also highly skilled and follow in her footsteps in providing the best quality service.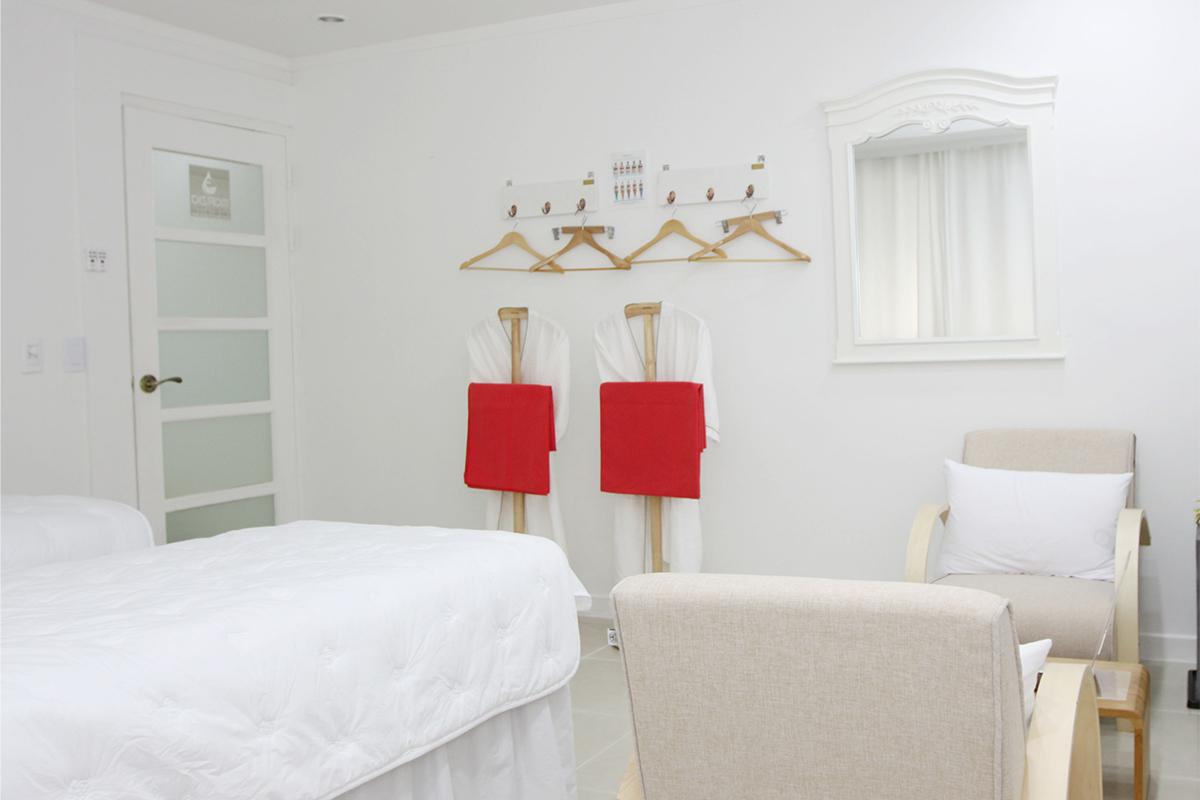 You will be receiving traditional Italian holistic therapy in this private space. Through aroma therapy, color therapy, organic scalp detox care, etc. you will be able to clear your mind and relax at this time of mind and body care.
The spa only uses organic material for the body and does not use products with mineral oils, alcohol, paraben, and other chemical substances. They use 100% certified vegan Italian raw materials of high quality.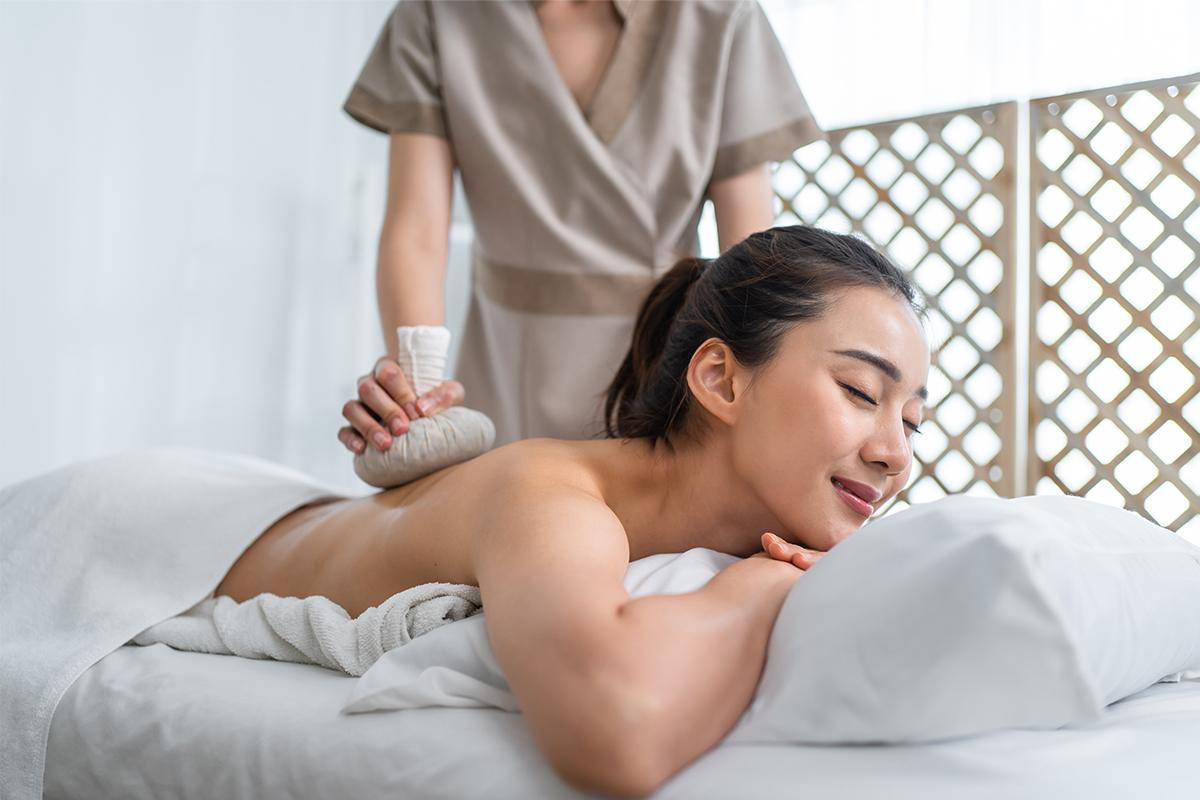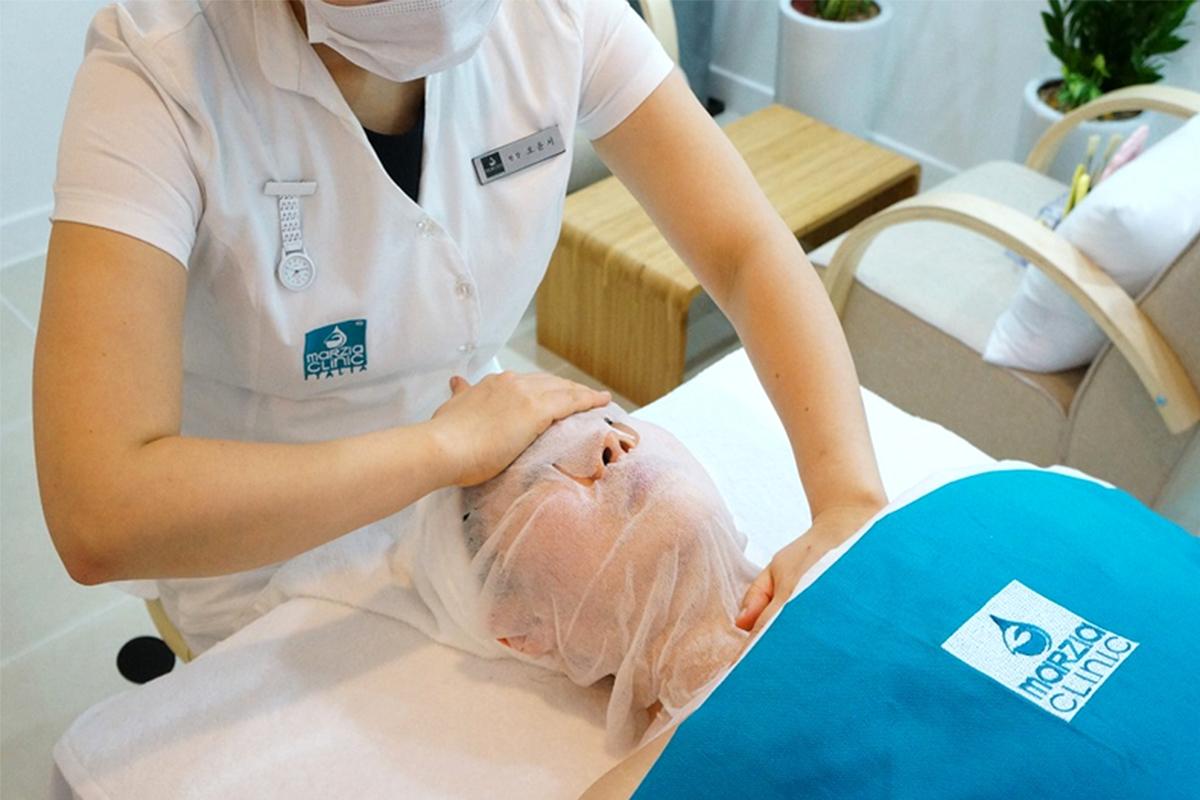 Their most-known treatment is their Aroma & Color Therapy treatment. Treatment is provided depending on the 5 body systems of the customer through prescribing the right aroma oils and color for a customizable holistic treatment. If you have any scars on your body, they can also help you remove them with painless treatment that can only be executed due to their 20 years of experience.
All pain and issues we experience on a daily basis come from the imbalance inside of our bodies. Find the balance our minds and bodies need at Marzia Healing Spa Chungdam.
---
Chungdam Marzia Healing Spa
---
We hope that you can enjoy a day of finding balance in your mind and body at Marzia Healing Spa in Chungdam! If you have any questions or concerns, please leave a comment below or send us an email at support@creatrip.com! You can follow us on Instagram, TikTok, Twitter, and Facebook to stay updated on all things Korea!
---