Jeju Island 4 Day Photography Tour
Take the most stunning photographs to add to your collection on this photography tour in Jeju Island!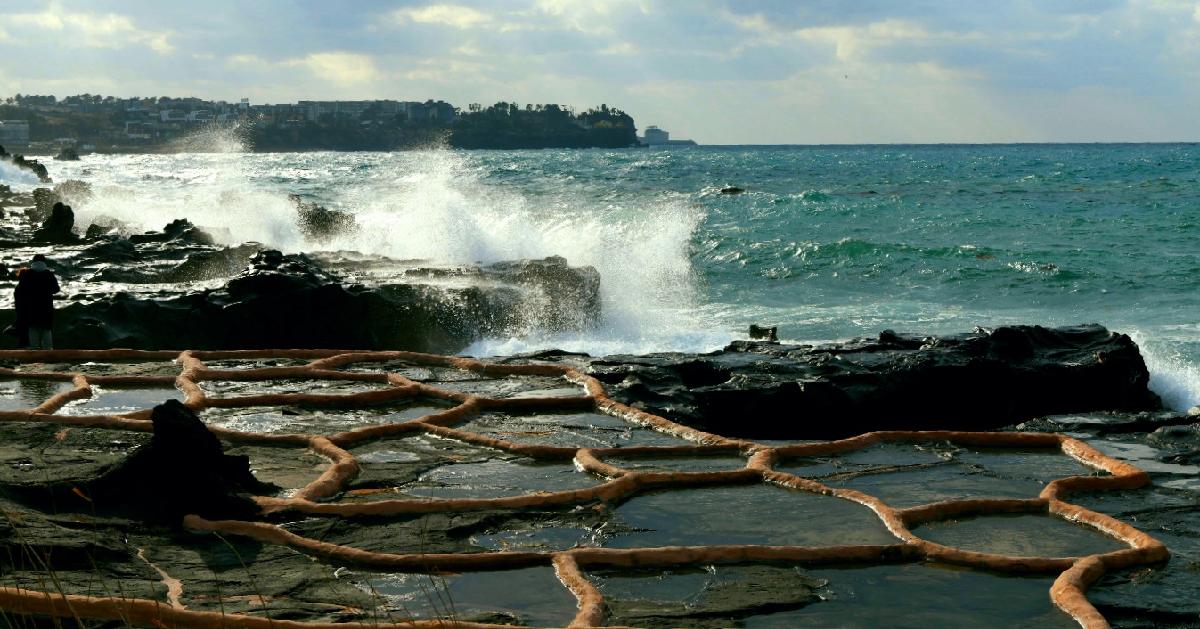 What remains of a good trip are the memories and the photographs. In this tour, the sole purpose is to explore Jeju Island and take pictures at the best photo spots. Bring your camera and follow the lead of the tour guide and they will take you to stunning places that look good for your eyes and your camera.
---
Jeju Island 4 Day Photography Tour
---
Information
Tour dates: October 24, November 15, 2022
Languages Available: Korean, English(extra charge)
---
Why We Recommend It
Explore Jeju Island and visit all of the island while taking stunning photographs!
Perfect for those who love scenic views and want to bottle it up in picture form.
A guide will take you to the best photo spots to take the best sunrise and nature photos!
---
Things to Keep in Mind
Please make a reservation at least 3 days before your desired tour date.
Cancellations and refunds are possible up to 7 days before the reserved date, they are not possible after.
To make changes to your reservation or if you have any inquiries about the tour, please contact support@creatrip.com.
For those in need of an English tour guide, please choose the English guide option.
The tour itinerary is subject to change depending on the traffic conditions of the day.
Included in the price are transportation, meals mentioned on the tour itinerary, hotel accommodation(twin room, 2 people per room; hotel name: FIRST CLASS HOTEL), and a local photographer tour guide.
Not included in the price are meals/snacks other than the ones mentioned in the itinerary, flights, travel insurance, other personal expenses, etc.
A camera is not provided. Please bring your own camera, tripod, and passport. It is recommended that you bring an additional camera battery, ND filter, NIGHT SKY filter, personal flask, etc.
A twin room will be provided. However, if a participant has sleeping habits that are disruptive to their roommate, they may be moved to a single room. In this case, an additional cost will apply and will be paid on-site.
---
Price
| | |
| --- | --- |
| | |
| Jeju Island 4 Day Photography Tour (1 Person, no translator) | |
| Jeju Island 4 Day Photography Tour (1 Person, English translator included) | |
---
How to Reserve

Make a reservation on the Creatrip reservation page.
Reserve Here




Enter all required information in detail.




Make the full payment.




Your reservation will be confirmed within 1-2 business days.




Cancellations and refunds are possible up to 3 days before the reserved date.
You will be sent an email when your reservation is final.




Arrive at the meeting location 10 minutes earlier.




Meet the tour guide and present your reservation information, then board the vehicle.


---
Tour Itinerary
Arrive and gather at Jeju International Airport (flights are not included, please arrive at the Jeju International Airport by 14:00 and meet the driver at Exit 5)

Depart for long exposure photo spot (location depends on time of day)

Seongsan
Udo

Depart for Seongsan Ilchulbong and take sunrise shot

Long exposure shot at Boromwat (보롬왓) and Dakmeori Coast (닭머리해안길)

Depart for Sunset photo spot

Seongsan
Namwono

Depart for Seongsan Ilchulbong and take sunrise shot

Namwon Niagra long exposure shot

Homyeongsa Green tea field (호명사 녹차밭)

Stargazing (depends on weather)

Sanbangsan (산방산)
Gimpo

Dolphin watching at Iho tewoo Beach(이호태우해변) (long exposure shot)
---
Preview
The following photographs are the type of pictures that are going to be taken on this tour.
Namwon (남원)
This hidden spot is not known to most tourists. The name comes from the resemblance of Niagra Falls.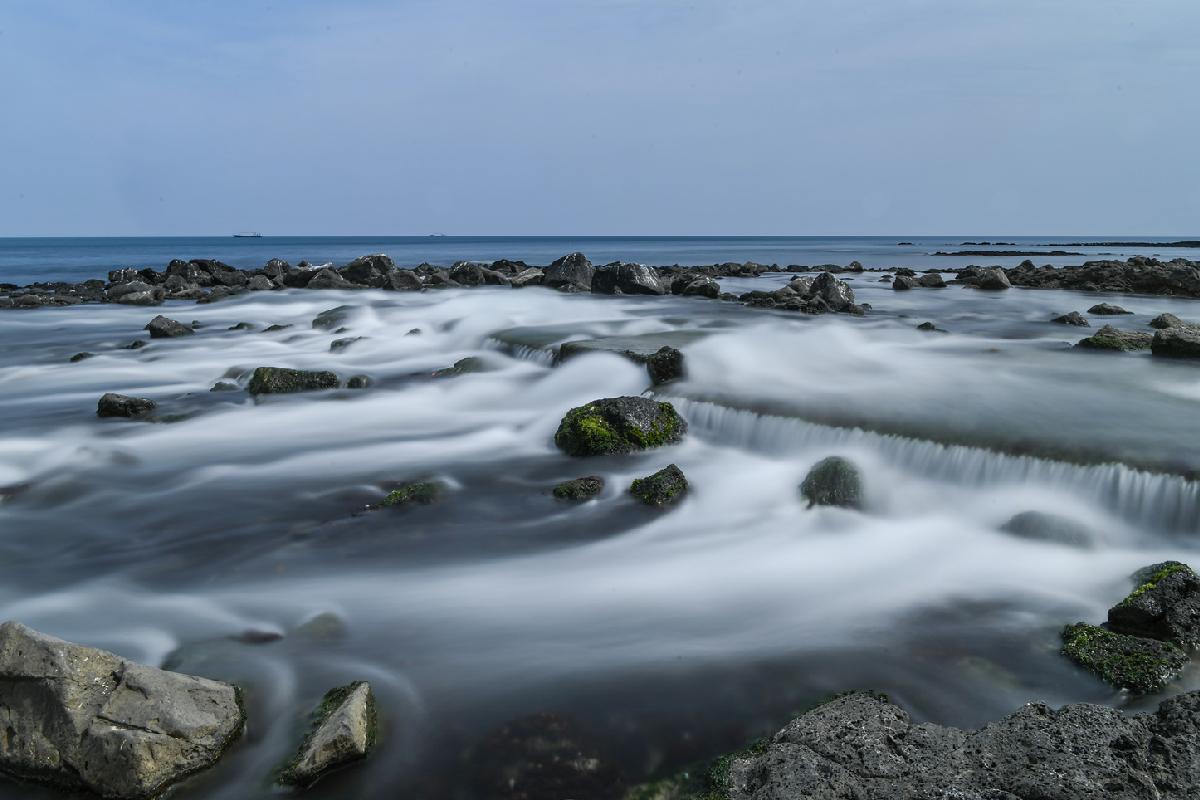 Seongsan Ilchulboong (성산일출봉)
Designated as a UNESCO World Heritage site, Seongsan Ilchulbong is one of Jeju Island's most popular tourist attractions. The sunrise here is stunning hence the name, Seongsan Ilchul(Sunrise) Peak.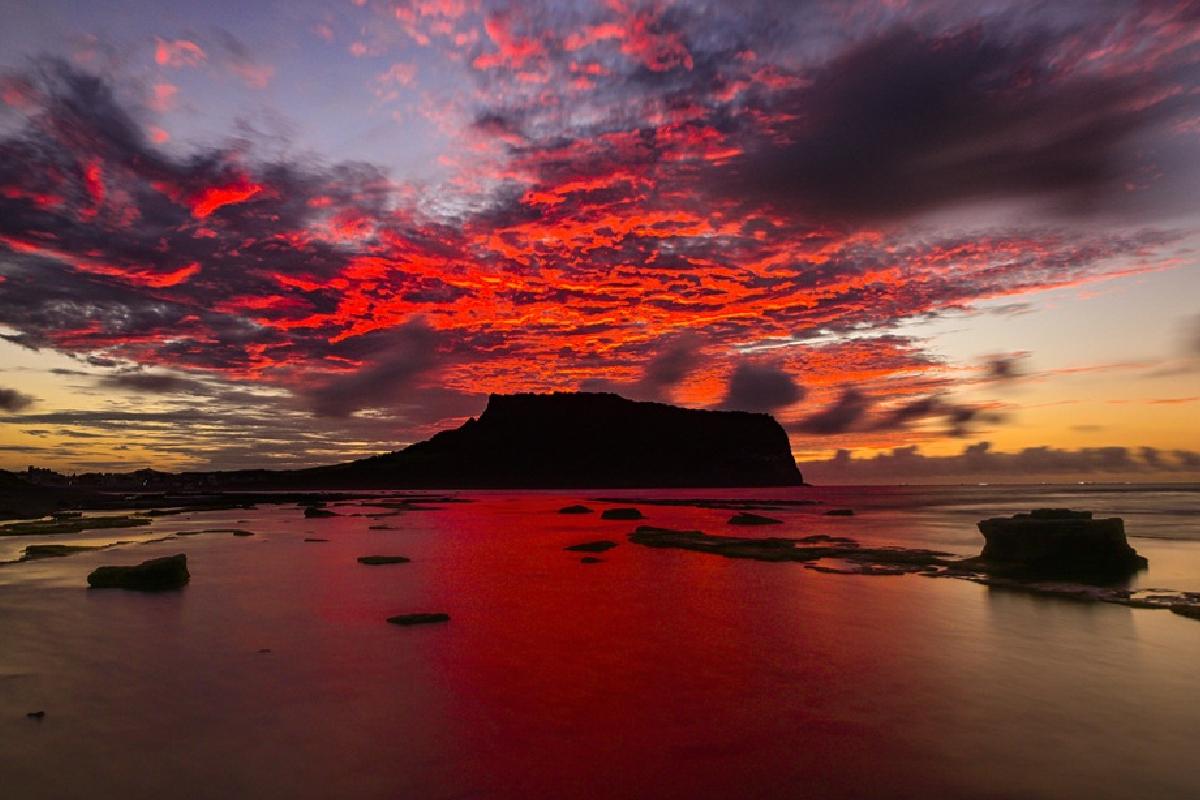 The following are some other pictures taken on locations that are not in the itinerary but will be taken to depending on the weather and time.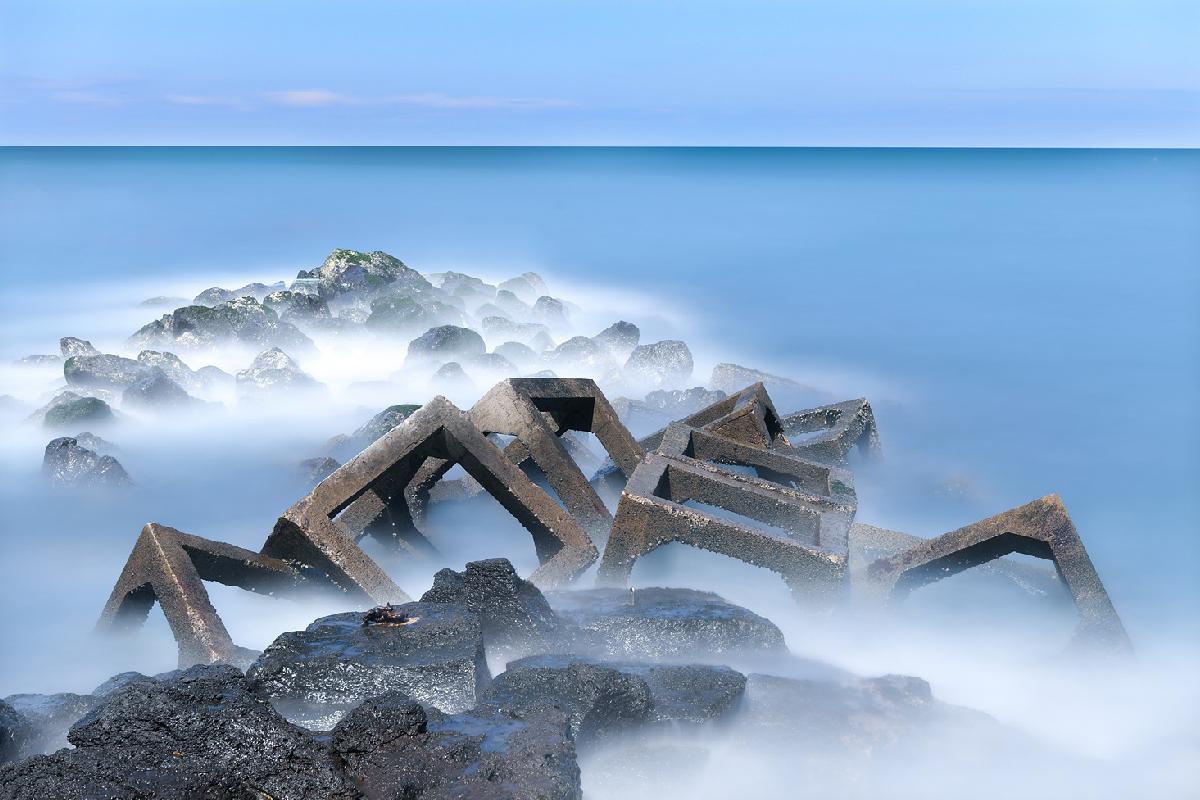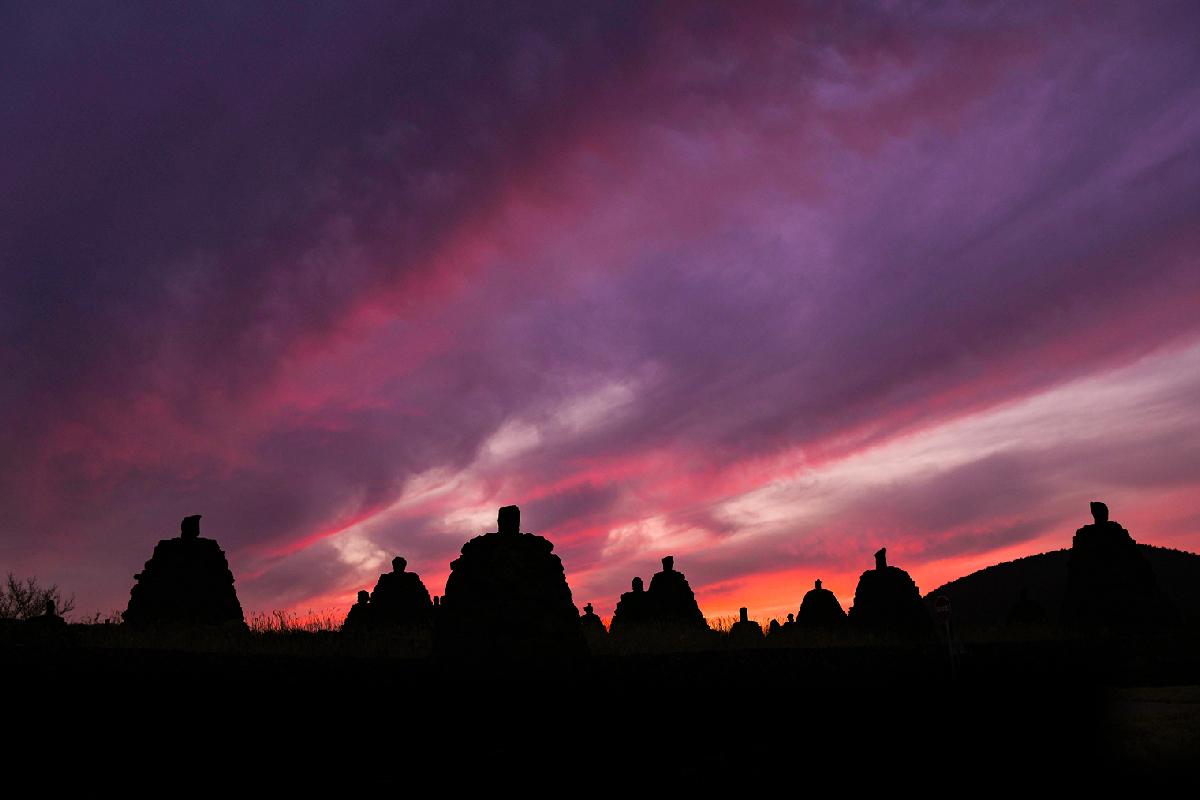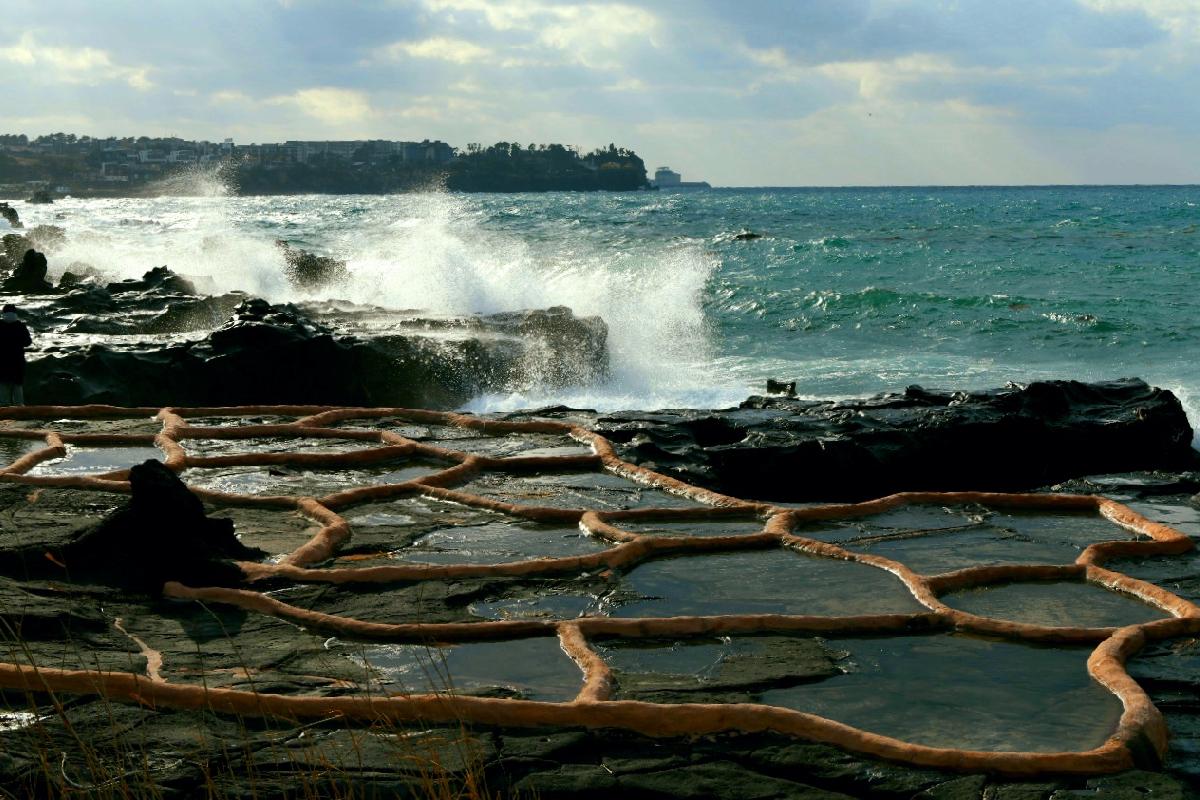 Book a tour and take the most stunning photographs to cherish for a lifetime!
---
Jeju Island 4 Day Photography Tour
---
We hope that you can enjoy a tour taking the most stunning photographs in Jeju Island! If you have any questions or concerns, please leave a comment below or send us an email at support@creatrip.com! You can follow us on Instagram, TikTok, and Facebook to stay updated on all things Korea!
---