Seoul Foodie Tour
Eat your heart out in Seoul! What better way to get to know a city than eating its food?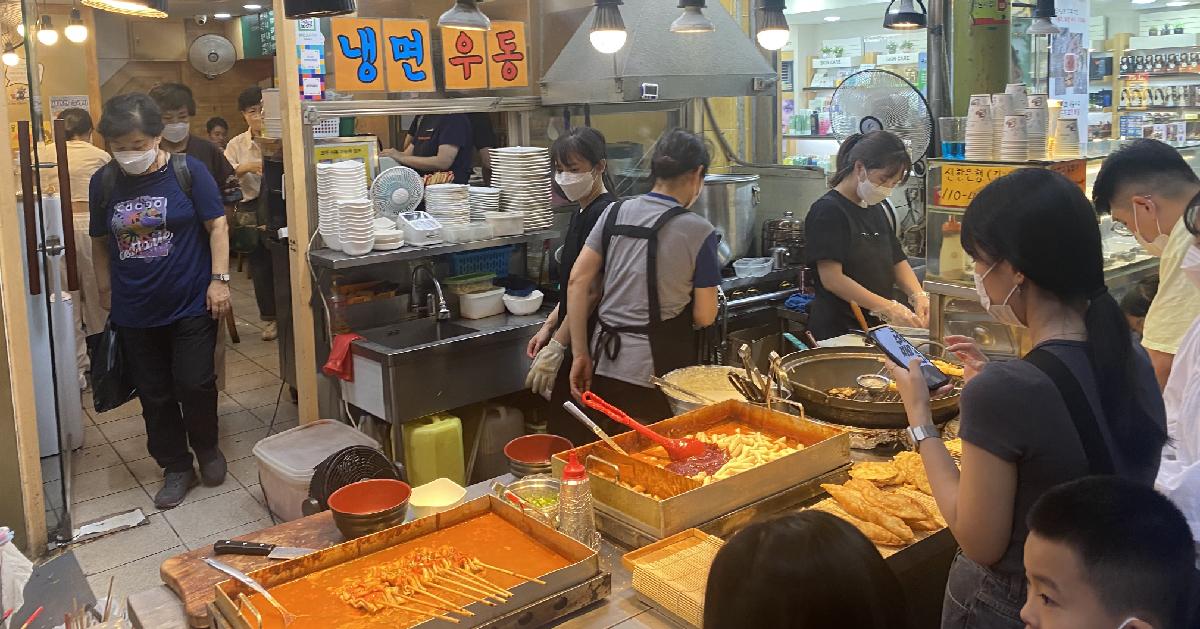 Who's ready to eat? We most definitely are! Korean food is so popular these days, you can find kimchi in the shelves of any grocery store in the world. Gochujang has become a staple in the pantries of many and people choose to eat Korean food when they eat out more often. In this tour, you will be eating all sorts of Korean food from warm noodle soups to desserts! Read more to find out what you will be eating.
---
Seoul Foodie Tour
---
Information
Tour dates: Mondays - Saturdays (does not operate on Sundays, 1/1, Seollal, and Chuseok day)
Languages available: English, Japanese
---
Why We Recommend It
A great introduction to Korean food and where to find the best food in Seoul!
You will be eating from start to finish!
Don't know what to get? We'll choose for you! Let a local show you how to eat and what to choose!
---
Things to Keep In Mind
Please make a reservation at least 2 days before your desired tour date.
Cancellations and refunds are possible up to 3 days before the reserved date. A 50% refund will be granted for cancellations made 2 days before the date. The day before and same-day cancellations are not eligible for refunds.
To make changes to your reservation or if you have any inquiries about the tour, please contact support@creatrip.com.
There is a minimum of 2 people on a tour.
Included in the price are transportation, an English/Japanese-speaking guide, admission fees, and all foods in the itinerary.
Not included in the price are personal expenses, travel insurance, expenses expected to be paid at Ikseon-dong, etc.
If the total number of tour participants is less than 3, a taxi will be used throughout the tour.
There is a lot of walking on this tour. Please wear comfortable shoes.
The tour itinerary is subject to change depending on the traffic conditions of the day.
If possible, we will allocate seats for each party to eat by themselves at a table, but if not, all tour participants may be asked to eat together.
If a store or stall is not open, you will be guided to a similar store/stall.
You will be dropped off and the tour will end at Hongdae.
---
Price
| | |
| --- | --- |
| | |
| Seoul Foodie Tour 1 Person | |
---
How to Reserve

Make a reservation on the Creatrip reservation page.
Reserve Here




Enter all required information in detail.




Make the full payment.




Your reservation will be confirmed within 1-2 business days.




Cancellations and refunds are possible up to 3 days before the reserved date.
You will be sent an email when your reservation is final.




Arrive at the meeting location 10 minutes earlier.




Meet the tour guide and present your reservation information, then board the vehicle.


---
Tour Itinerary
Hotel Pick-up (or desired pick-up location)

Cheonggyecheon Stream walk

Gwangjang Market (Yukhoe Kimbap, Mungbean Pancake)

Ikseon-dong Hanok cafe (coffee included)

Mangwon Market (Hotteok, Tteokbokki or Kalguksu or Sujebi)
---
Preview
Gwangjang Market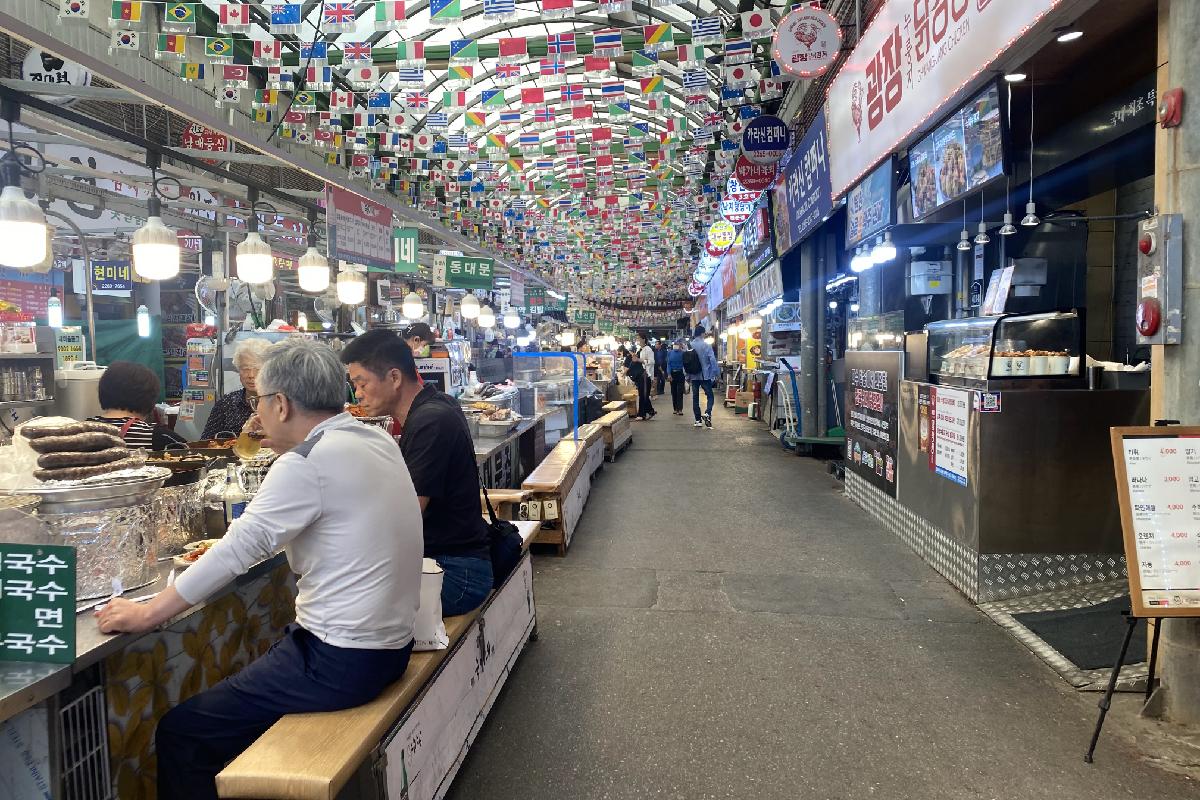 It is known that Gwangjang Market has one of the best street foods in Seoul. It was featured in the Netflix documentary Street Food Asia and several foreigners have visited the market since the show aired.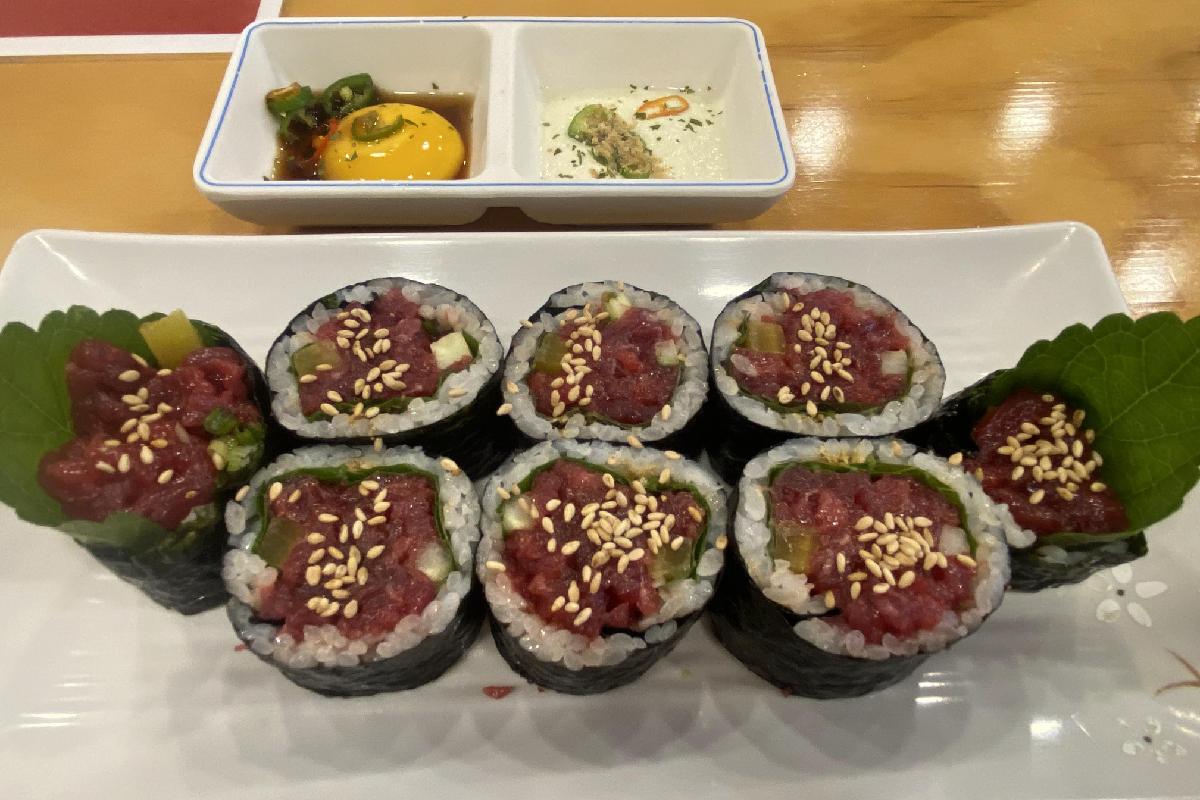 The two most popular food items in Gwangjang Market are yukhoe and mung bean pancakes. We will be having yukhoe in kimbap form. The yukhoe is made of the freshest raw beef. Those who cannot eat raw beef will be served mayak kimbap which is a mini version of vegetable kimbap.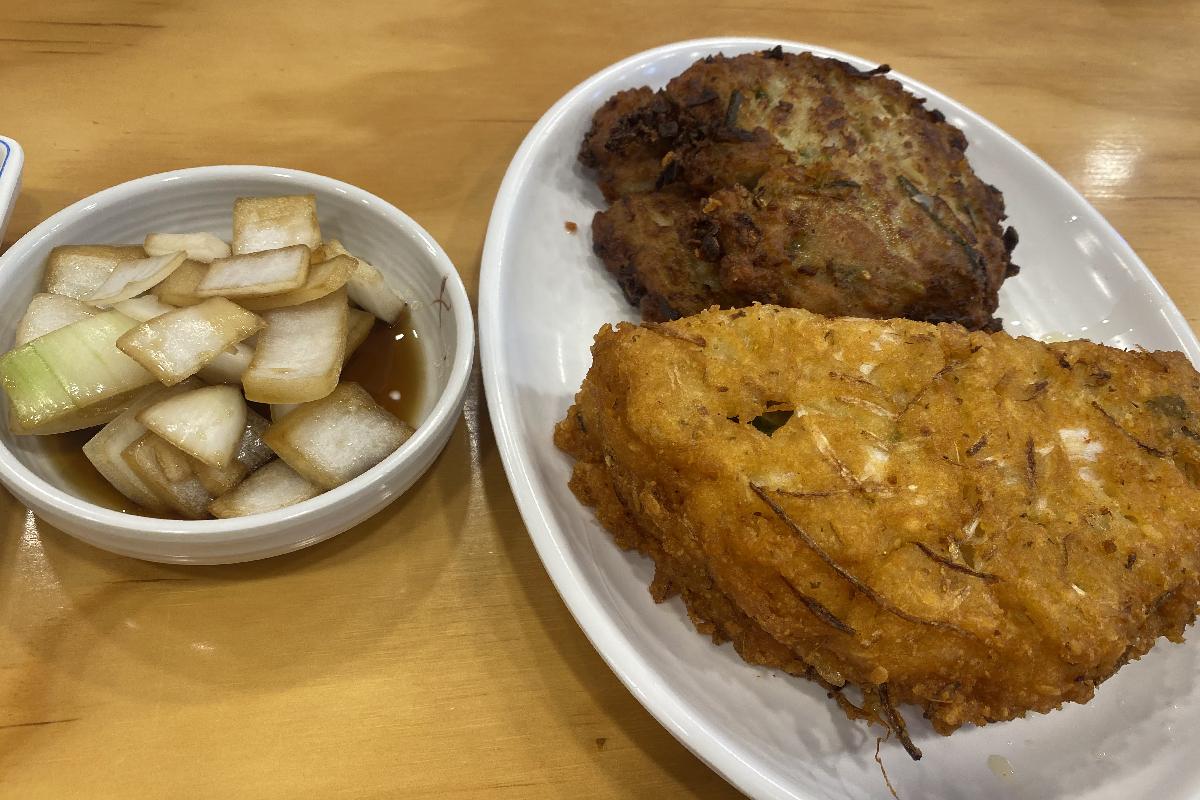 These foods are usually paired with Makgeolli, a Korean rice wine. During the tour, everyone will be provided a glass of makgeolli. (Unfortunately, there is no substitute drink for those who cannot drink alcohol)
Ikseon-dong Hanok Cafe
Ikseok-dong, a hot spot in the middle of Jongno, has tons of aesthetic cafes, like this one. This cafe is inside a hanok but it has a modern twist. You will be given a cup of coffee here. Other drinks are available as well but will be asked to pay the difference.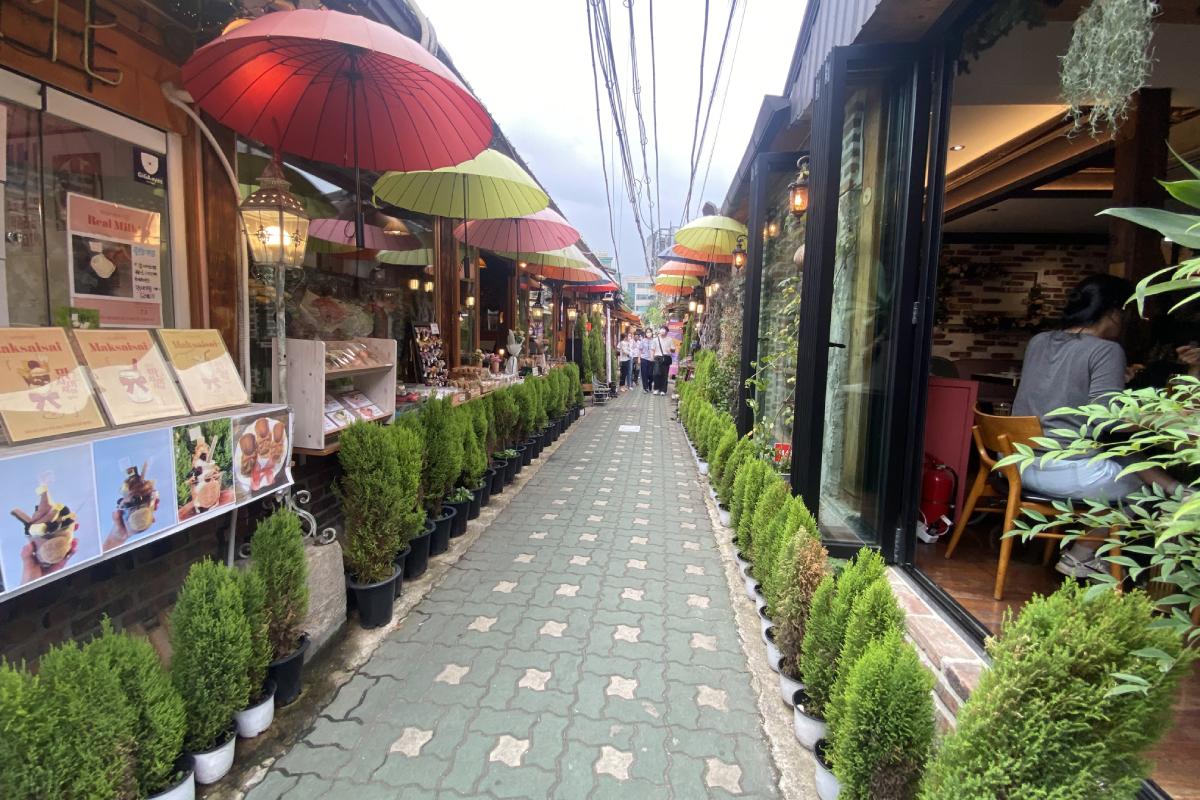 You will have time to freely explore Ikseon-dong. Personal expenses spent during this time is not provided by the tour.
Mangwon Market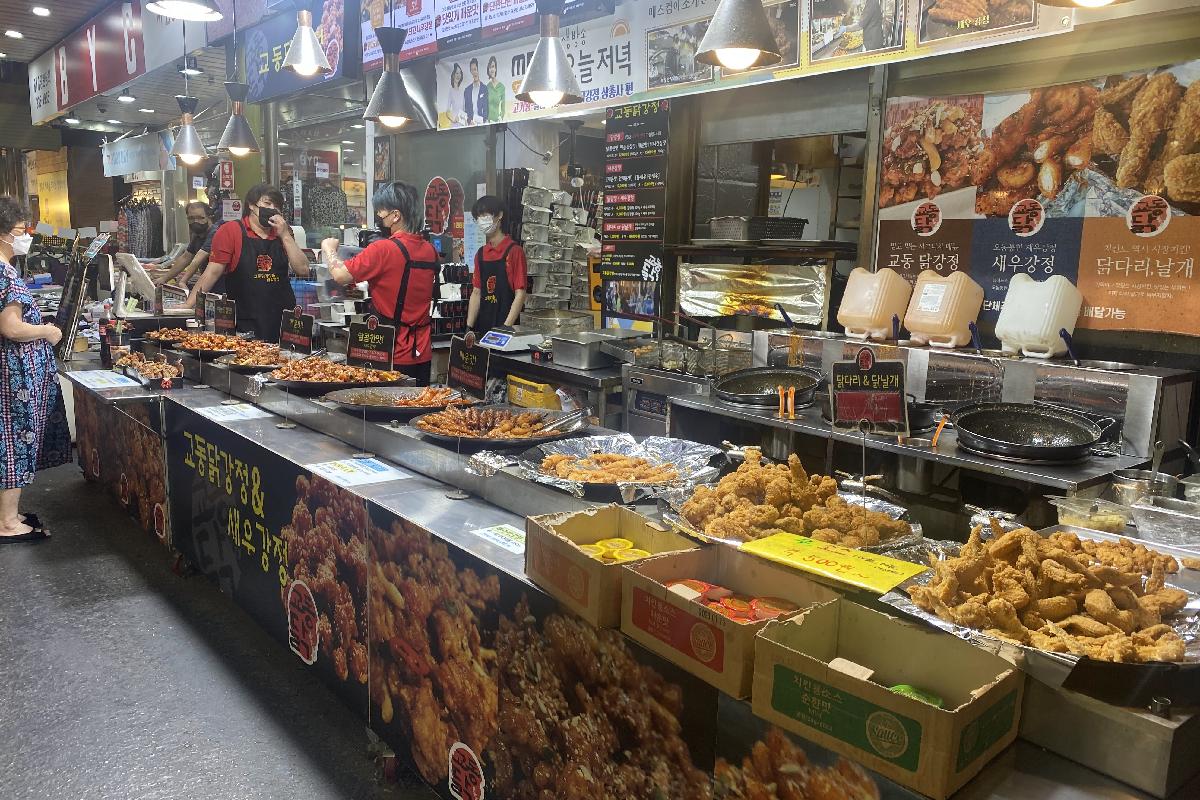 Mangwon Market is also a popular market to visit for good street food. Its most popular items are chicken, hotteok, knife cut noodles, etc. Some days, the lines get really long, and you may have to wait in line for some of the popular stalls.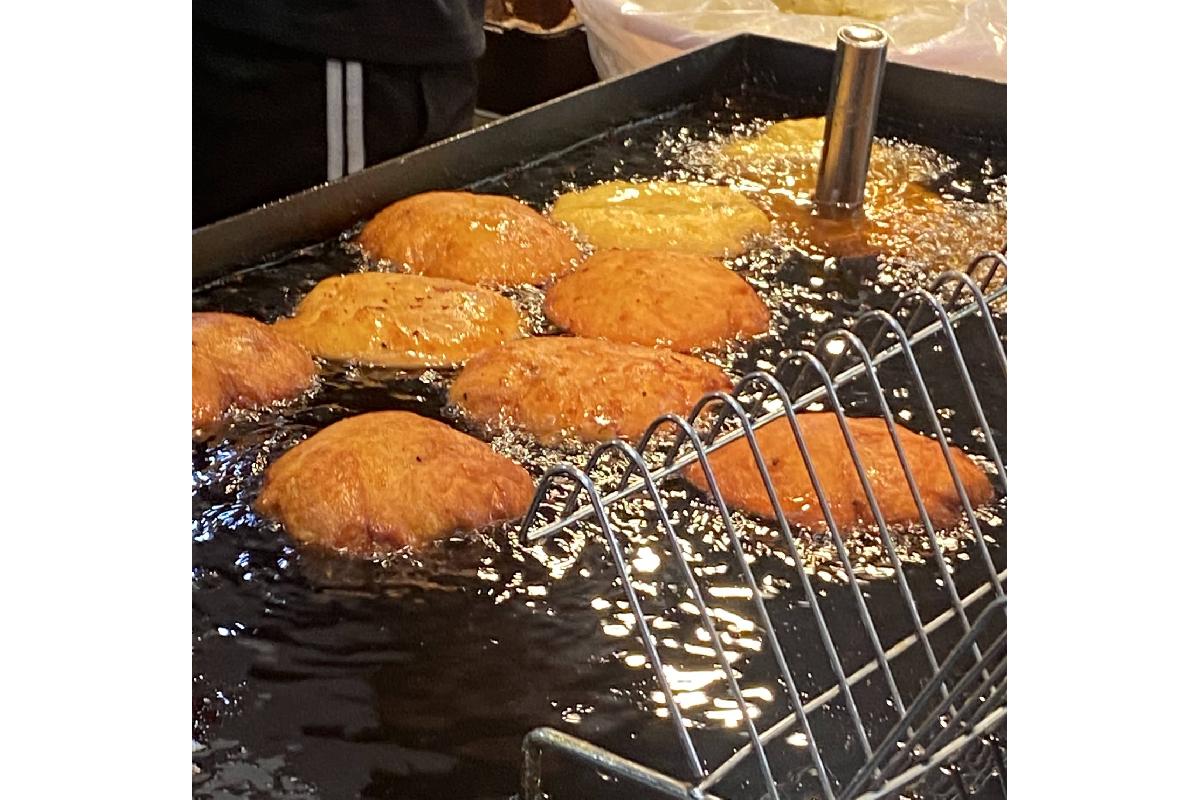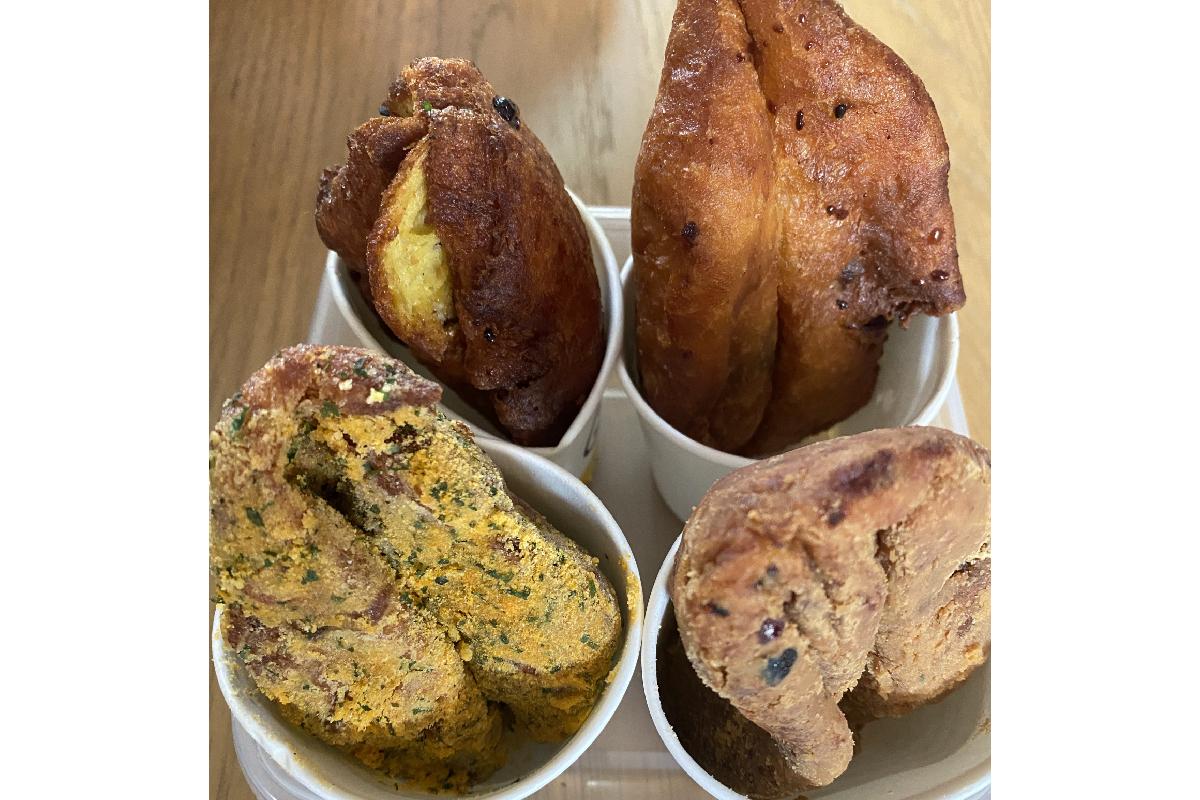 Hotteok is a popular winter street food in Korea. It is piping hot and filled with melted brown sugar. There has been a trend of different flavors of hotteok. The one on the bottom left in the picture above is a recent trend, Bburingcle(뿌링클) Hotteok. This flavor is made of cheese powder and herbs and is popular among the younger generation. This stall closes on Fridays, so avoid booking a tour on Friday if you want to try the bburingcle hotteok.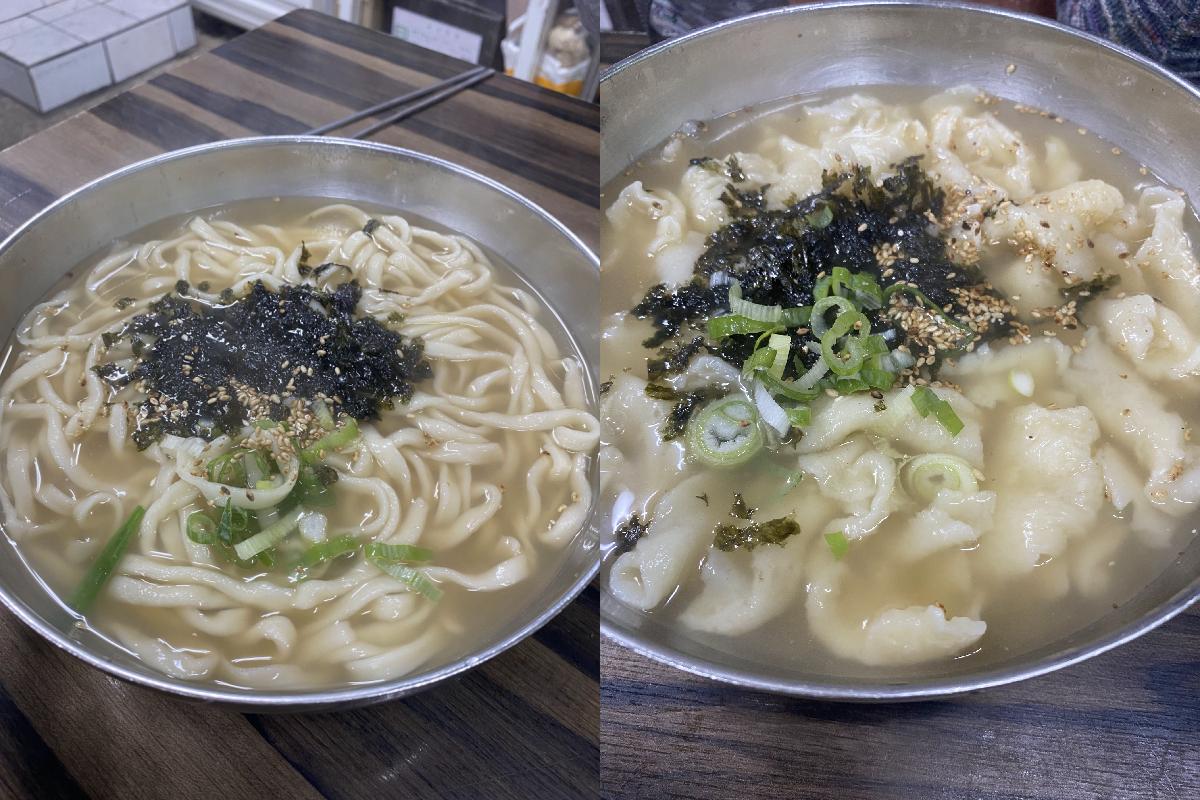 You will be able to pick to have either tteokbokki, knife noodles(left), or sujebi(right). The two noodle dishes are made with the same broth but have different noodle shapes.
With a belly full of good food, you will be dropped off at Hongdae. Book a tour for an introduction to the best Korean food!
---
Seoul Foodie Tour
---
We hope that you can enjoy a tour where you eat from start to finish! If you have any questions or concerns, please leave a comment below or send us an email at support@creatrip.com! You can follow us on Instagram, TikTok, and Facebook to stay updated on all things Korea!
---