Walking Tour around Baekje's Capital, Seoul (Mongchontoseong ~ Seokchon-dong Ancient Tombs)
A walking tour in Seoul with a focus on the history of Baekje Kingdom.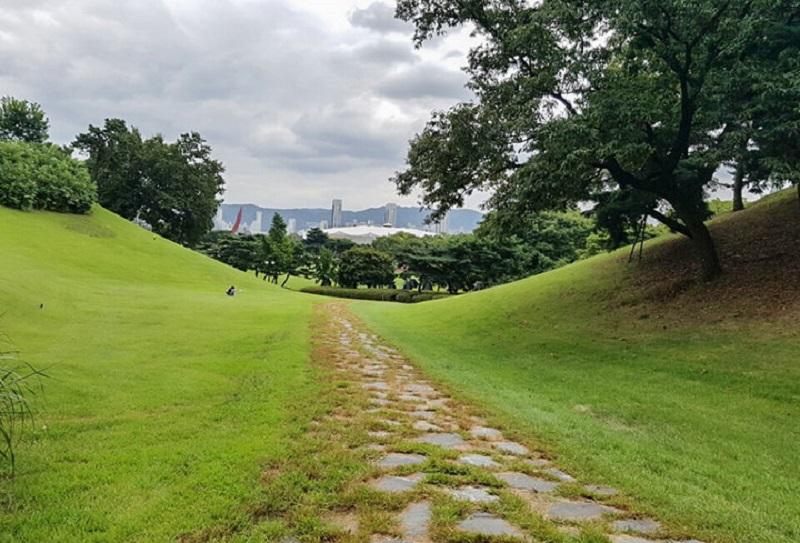 History goes way back 700,000 years when the Korean peninsula was first settled by people. The three main kingdoms that ruled Korea were Shilla, Goguryeo, and Baekje. Baekje was established in BC 18 and ruled the southwestern part of the peninsula until 660 AD when it was defeated by the Tang Dynasty and Shilla. It is said that the capital of Baekje was located in present-day Songpa, Seoul. In this tour, you'll get to see what remains of the Baekje Kingdom in modern-day Seoul.
---
Walking Tour around Baekje's Capital

---
Information
Tour Dates: Thursdays - Sundays (Does not operate on Mondays, Tuesdays, and Wednesdays)
Duration of tour: Approx. 4.5 hours
Available languages: English/Korean/Japanese/Chinese
---
Why We Recommend It
Walk along the footsteps of ancient Baekje in Seoul.
Learn all about Baekje and the rest of the Three Kingdoms of Korea at the Hanseong Baekje Museum.
Mongchontoseong is the royal palace that was used during Baekje. Walk around the palace that is surrounded by tall city buildings.
You will be walking for approximately 2 hours, so you will get to see plenty of the city!
---
Things to Keep In Mind
Please make a reservation at least 5 days before departure.
Make cancellations up to 3 days prior to departure for a full refund. Cancelations 2 days in advance are eligible for 50% refunds. Cancelations made on the same day or day before departure are not eligible for a refund.
If you have any questions about making changes to the reservation, please contact us at help@creatrip.com.
Pickup service is available only at hotels in central Seoul. If the location of the hotel is too far and pick-up is difficult, we may ask you to come to a designated location to board the bus.
The tour schedule is subject to change depending on traffic conditions on the day.
Children under 24 months are free but extra seats will not be provided.
Each location will be explored on foot so wear comfortable clothes and shoes.
If the tour is joined by 4 people or more, the guide will pick you up in a van, if not, a taxi will be used.
Meals are not included in the tour. Please eat a good breakfast in advance.
---
Price
---
How to Reserve
| | |
| --- | --- |
| | Make a reservation on the Creatrip reservation page. |
| | Enter the required information in detail. |
| | Make the full payment. |
| | You will be notified by email once your reservation is confirmed. Changes or cancellations can be made up to 3 days before the reserved date. |
| | Arrive 10 minutes earlier at the agreed meeting location. |
| | Meet the tour guide and present your reservation information. Get on the tour van and enjoy the tour! |
---
Tour Itinerary



Pick up at your accommodation.

(Time varies depending on where it is located)




Hanseong Baekje Museum




Walk around Mongchontoseong & Baekje Exhibition Hall




Seokchon-dong Ancient Tombs




Drop-off at Jamsil Station
(on foot or by van/taxi)


※ The total amount of walking will be approximately 2 hours.
※ Scheduled times are subject to change.
※ If there are children participating, the Mongchon Museum of History may be added.
※ When traveling from Seokchon-dong Ancient Tombs to Jamsil Station, it will be on foot or by car.
---
Preview
Hanseong Baekje Museum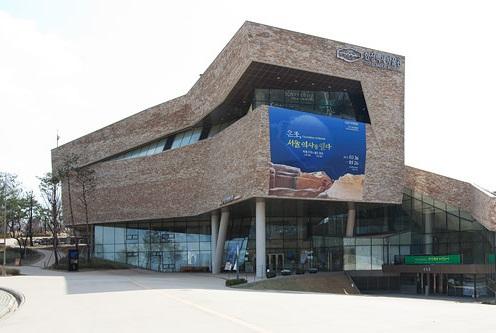 The Hanseong Baekje Museum is located inside Olympic Park. It plays a role in preserving Seoul's ruins and conveying ancient history and culture.
Mongchontoseong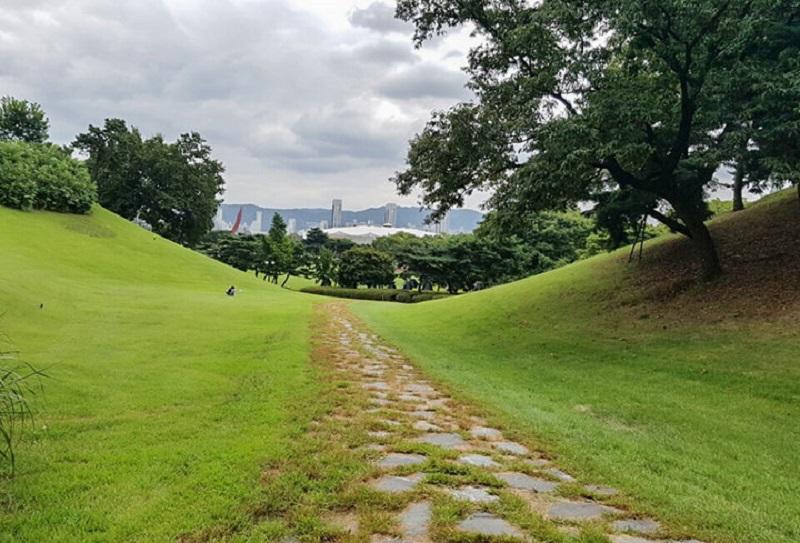 Mongchontoseong is also located in Olympic Park. It is a palace that is unique from the other palaces in Seoul as it was built during the 3rd century.
Baekje Exhibition Hall
See how the people of Baekje lived back in the day!
Seokchon-dong Ancient Tombs
Stone graves from the Baekje Period still remain surrounded by modern city buildings. It is incredible how these artifacts are preserved even after 1500+ years.
---
Walking Tour around Baekje's Capital

---
We hope that you can enjoy a tour around the remains of Baekje! If you have any questions or concerns, please leave a comment below or send us an email at help@creatrip.com! You can follow us on Instagram, TikTok, and Facebook to stay updated on all things Korea!
---