Seoul Fortress Walking Tour
Walking around is the best way to get to know a city! Walk along the Seoul Fortress Walls and also visit other popular sites on the way.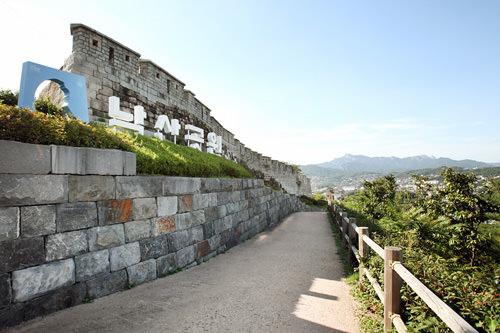 The Fortress Wall of Seoul is a wall made of stone and other materials to protect the city of Seoul from invaders in the Joseon Dynasty. Parts of the wall have been entirely destroyed during the Japanese Imperial rule (1910 - 1945) but have gone through extensive restoration to bring some parts of it back. Walk along the fortress walls and learn about its history from the guide, while stopping by famous Seoul sites like Naksan Park and Ihwa Mural Village.
---
Seoul Fortress Walking Tour
---
Information
Tour Operation days: Tuesday - Sundays (Does not operate on Mondays)
Duration of tour: about 4 hours
Available languages: English/Korean/Japanese
---
Why We Recommend It
Walk along the remaining fortress walls of Seoul!
Take a leisurely 4-hour walk from the Korean Folk Village, where the streets of old Korea remain, to Dongdaemun.
In addition to the 600-year-old Seoul Fortress, the tour also visits Naksan Park, which is often used as a filming location for K-dramas and movies, and Ihwa Mural Village where you can take hundreds of insta-worthy pictures!
Get picked up from your hotel and don't worry about getting to the location! The guide will take care of everything.
Perfect for those who want to visit all of Seoul's best attractions!
---
Things to Keep In Mind
Please make a reservation at least 5 days prior to the tour date.
Cancellations and refunds can be made up to 3 days before the tour date. If you cancel 2 days before, you will get a 50% refund and if you cancel 1 day before or on the day of the tour, it is non-refundable.
If you have any inquiries about the tour, please contact support@creatrip.com.
Pickup is available only for hotels located in downtown Seoul. If your hotel is too far away, we may ask you to come to a specific location.
The tour itinerary is subject to change depending on the traffic conditions of the day.
Infants under 24 months are free of charge but will not be provided a separate seat.
Each location will be explored on foot. Please wear comfortable clothing and shoes.
If the total number of tour participants is 4 people or more, the tour guide will pick you up in a van. If there are fewer than 4 people, a taxi will be used to get to places.
Meals are not included in the tour. Please eat before joining the walking tour to avoid exhaustion.
---
Price
---
How to Reserve
| | |
| --- | --- |
| | Make a reservation on the Creatrip reservation page. |
| | Enter the required information in detail. |
| | |
| | You will be notified by email once your reservation is confirmed. Changes or cancellations can be made up to 3 days before the reserved date. |
| | Arrive 10 minutes earlier at the agreed meeting location. |
| | Meet the tour guide and present your reservation information. Get on the tour van and enjoy the tour! |
---
Tour Itinerary

Pick-up at your accommodation.
(Time may vary depending on the hotel)




Waryong Park → Bukchon Hanok Village → Hyehwamun → Naksan Fortress → Naksan Park → Ihwa Mural Village → Hanyang City Museum




Drop-off at Dongdaemun (end of tour)


---
Preview
Seoul Fortress Wall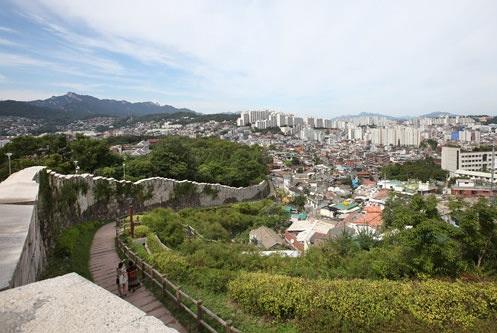 The fortress was built in the Joseon Dynasty to protect the city from invaders. There may be some hills but the higher the ground, the better the view gets!
Naksan Park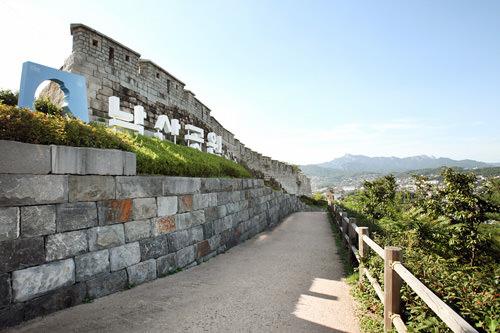 Naksan Park is near Hyehwa and Daehakno. This place is especially popular during the night because of its impressive view of the Seoul night view! It's also in a lot of Korean movies and tv shows so try to spot it next time you watch a K-drama!
Ihwa Mural Village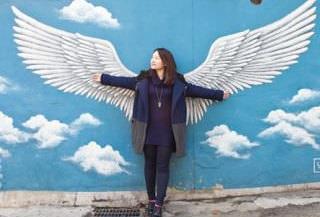 Ihwa Mural Village is also known as a street museum and is located right next to Naksan Park. There is a lot of beautiful artwork painted on the walls and it is great for taking pictures for the gram!
Seoul Fortress Wall Museum
Hanyang Doseong Museum, the Hanyang Fortress Wall Museum, is the last place on the tour itinerary. You can learn all about the fortress's history here!
---
Seoul Fortress Walking Tour
---
We hope that you can enjoy a day walking along the fortress in Seoul! If you have any questions or concerns, please leave a comment below or send us an email at support@creatrip.com! You can follow us on Instagram, TikTok, and Facebook to stay updated on all things Korea!
---