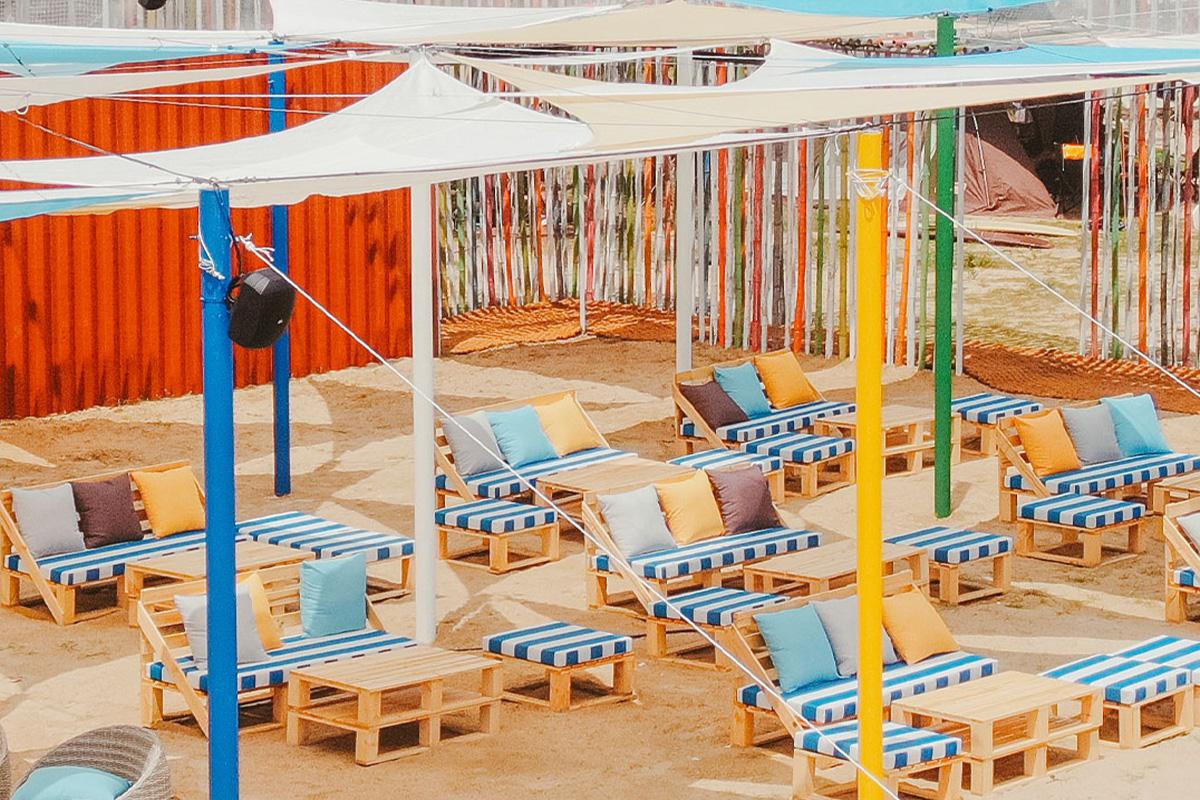 In recent years, Koreans have fallen in love with surfing. In particular, Yangyang, a coastal city in Gangwon-do, is crowded with surfers every summer. Why not take a trip outside of Seoul to Yangyang and learn how to surf before the summer ends? This is an exclusive tour that will only happen once on August 20, so don't miss it!
---
Yangyang Surf Tour
Yangyang Surf Tour | Reserve Here
---
Information
Address: 양양군 기사문해변
Kisamun Beach Yangyang-gun, Gangwon-do
Tour date: August 20th, 2022
---
Why We Recommend It
Yangyang is a city that many surfers flood to once the warmer seasons come. Enjoy surfing and taking pictures at the newly renovated rainbow Kisamun Beach.
It's okay if you don't know how to surf! Thorough lessons are taught by professional surfers!
This tour includes surfing equipment rentals, lesson fees, and free time so it is an affordable way to learn how to surf.
The Yangyang Traditional Market has a variety of street foods, so fill your bellies with affordable Korean goods before your surfing session to charge up on energy!
---
Things to Keep In Mind
This product is a special promotional product that only runs on August 20, 2022.
You can make a reservation 2 days before the departure date.
Refunds are given to cancellations until 3 days before the departure date. There is no refund after that.
If you have questions or would like to make changes to your reservation, contact support@creatrip.com.
This product includes round-trip transportation, an English guide, a surfing bodysuit, surfboard rental, surfing lessons, and free time to surf.
This product does not include lunch, traveler's insurance, or other personal expenses.
The tour schedule does not include meal times. However, you can grab something to eat when visiting the Yangyang Traditional Market.
Even if it rains, the tour will proceed as scheduled, and professional safety personnel will be on standby at the beach.
Children over 120cm can surf with their guardians by their side.
If you weigh more than 100kg, contact us at support@creatrip.com so we can prepare a suit that fits you.
The schedule on the day may be changed depending on the traffic conditions. Please follow the travel agent's instructions after confirmation of reservation.
---
Price
Package

Price

1 person
Same price for adults and children
*Included: round-trip transportation, an English guide, a surfing bodysuit, surfboard rental, surfing lessons, and free time to surf.
*Does not include: lunch, traveler's insurance, or other personal expenses.
---
How to Reserve
Step 1

Make a reservation on the Creatrip reservation page.

Step 2

Enter the requested information and make the full payment.

Step 3




Reservations will be confirmed within 1-2 business days. Changes or cancellations can be made 3 days before the departure date.

When the reservation is confirmed, a voucher will be sent to your email.

Step 4




Arrive 10 minutes earlier than the pick-up time.

Present your voucher to the tour guide and get on the shuttle.
---
Tour Schedule
07:50

07:50 Pick-up at Olive Young (next to Hongik Univ. Station Exit 3)




08:40

08:40 Pick-up at Lotte Department Store Frisbee Next to Kundae Station Exit 5.




12:00 - 13:00


Visit Yangyang Traditional Market
(lunch is not provided but you can get something to eat)



13:30 - 17:00




18:00~

(Drop off in order of Konguk Univerisity -> Hongik University)


---
Yangyang Surf Tour Pictures
1. Yangyang Traditional Market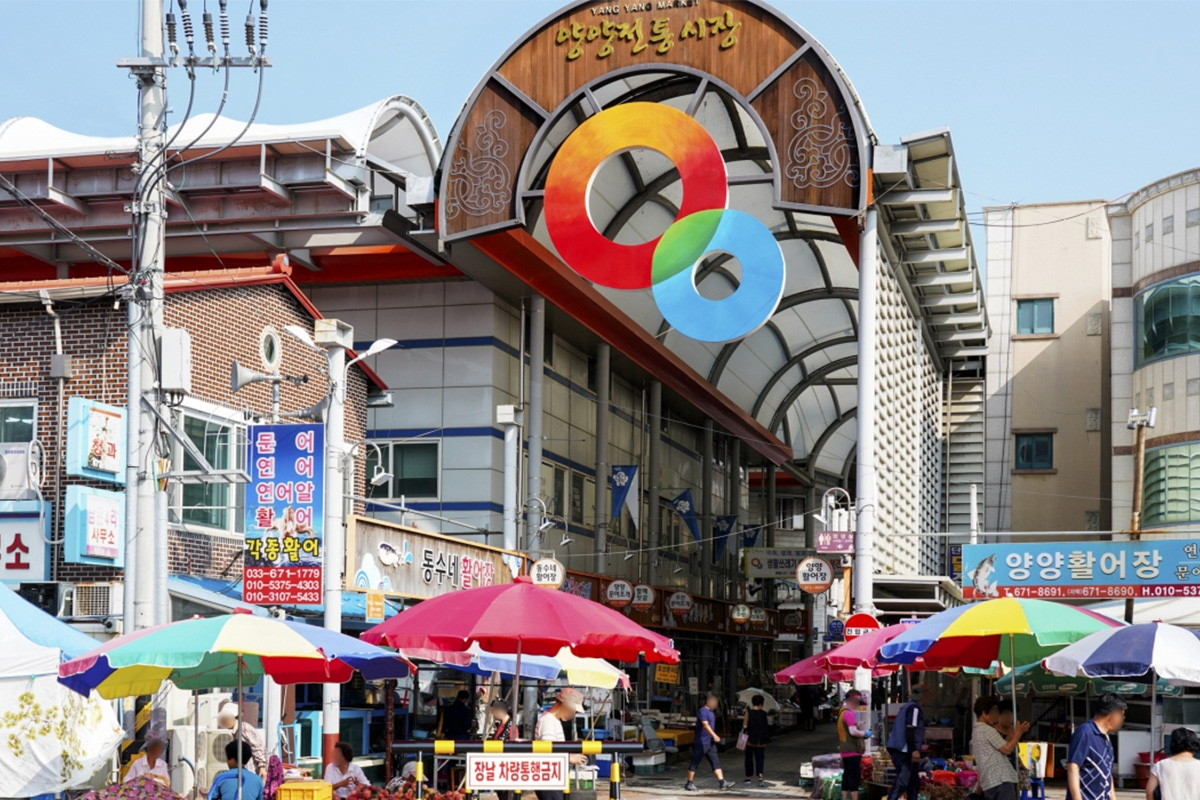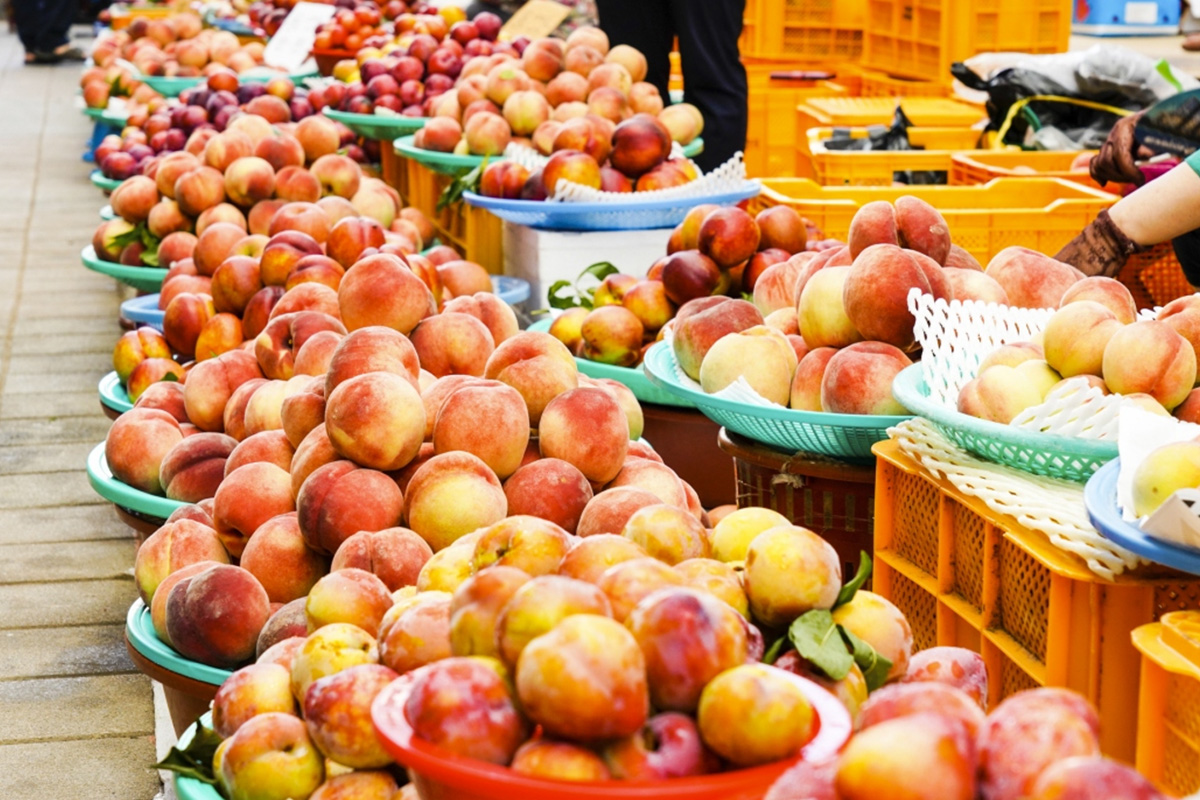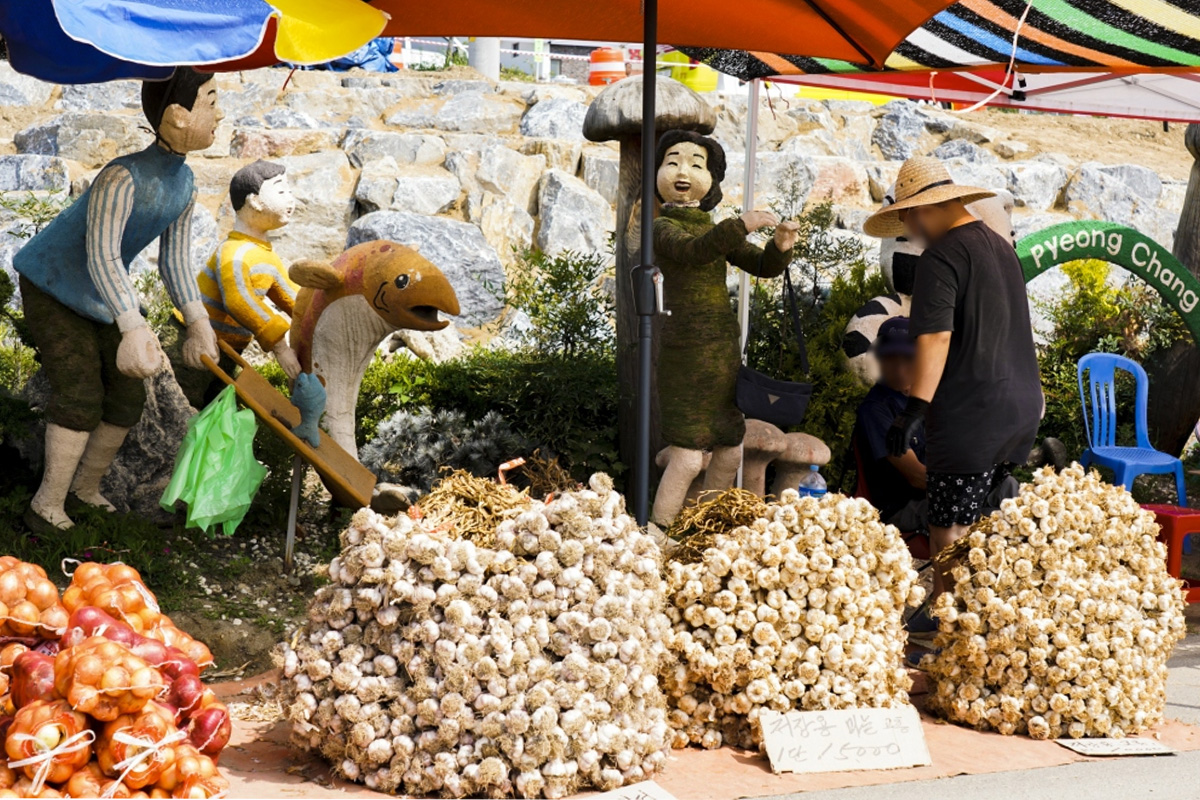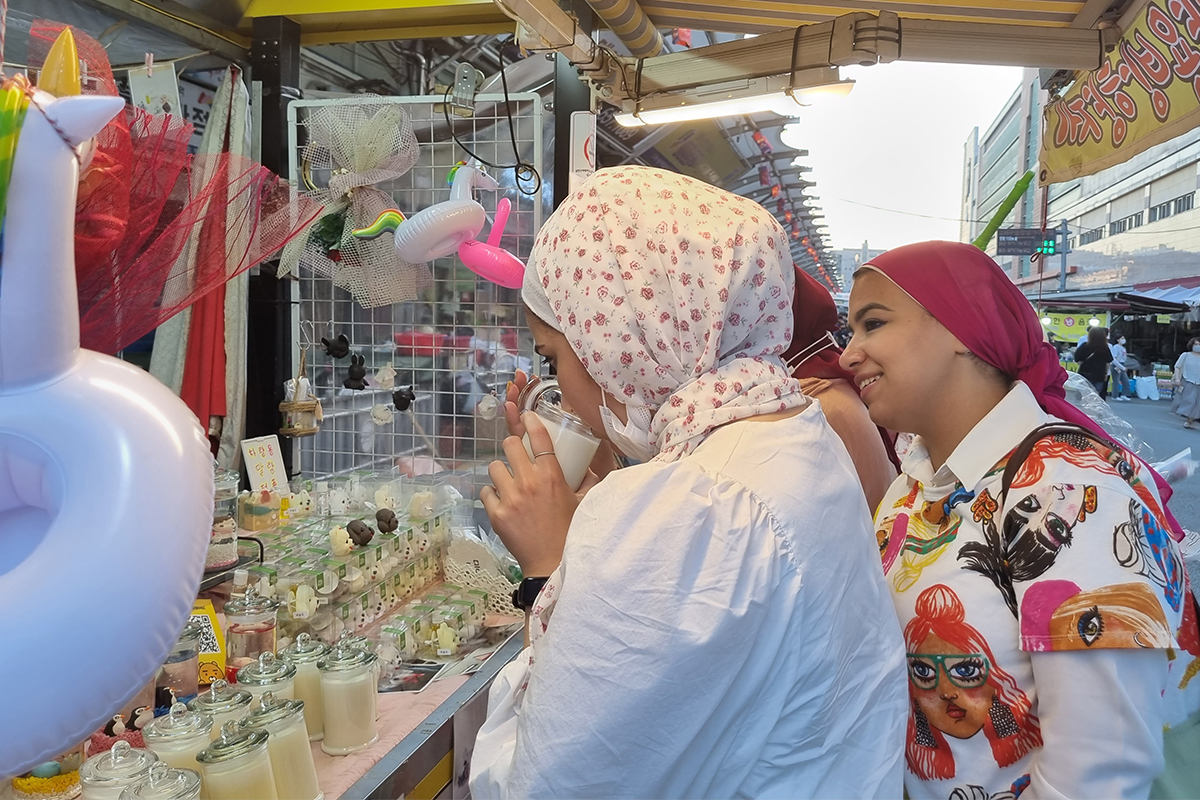 The Yangyang Traditional Market is full of vendors with fresh seasonal fruit and a variety of street foods available.
Fruit, vegetables, and even banchan are among the food options and other living goods are sold as well.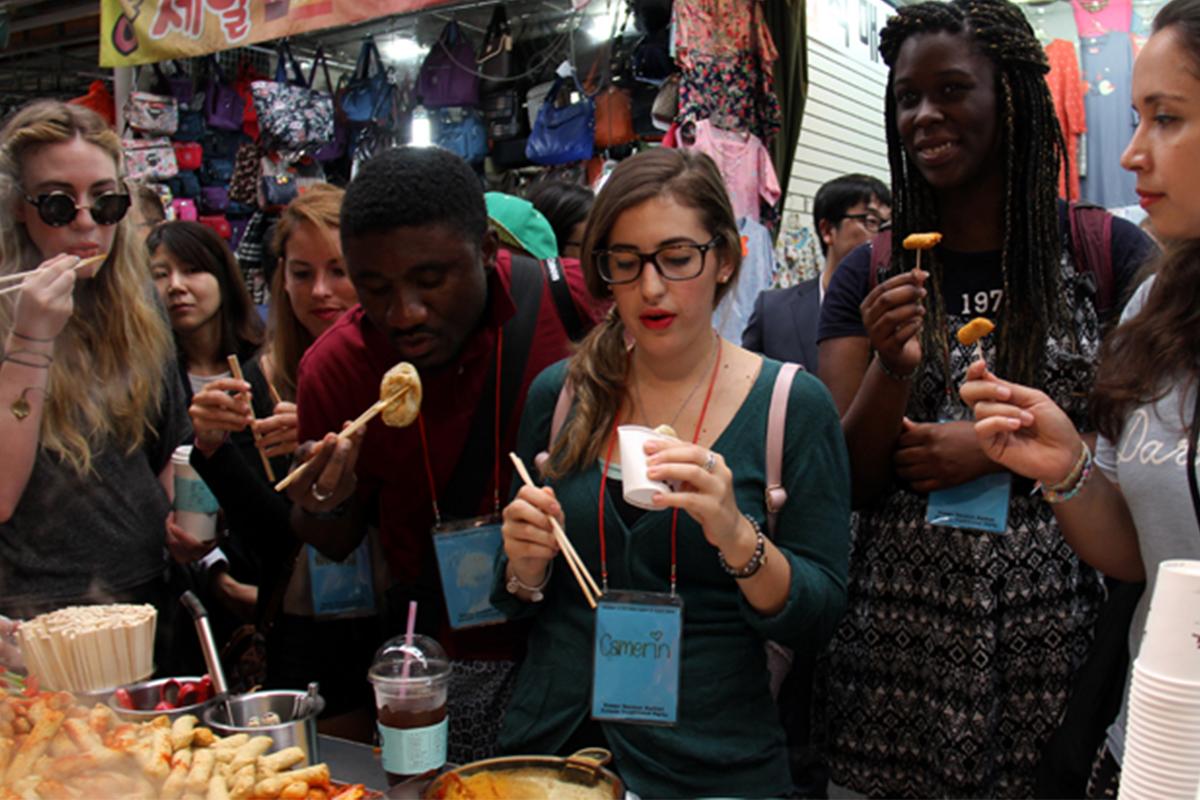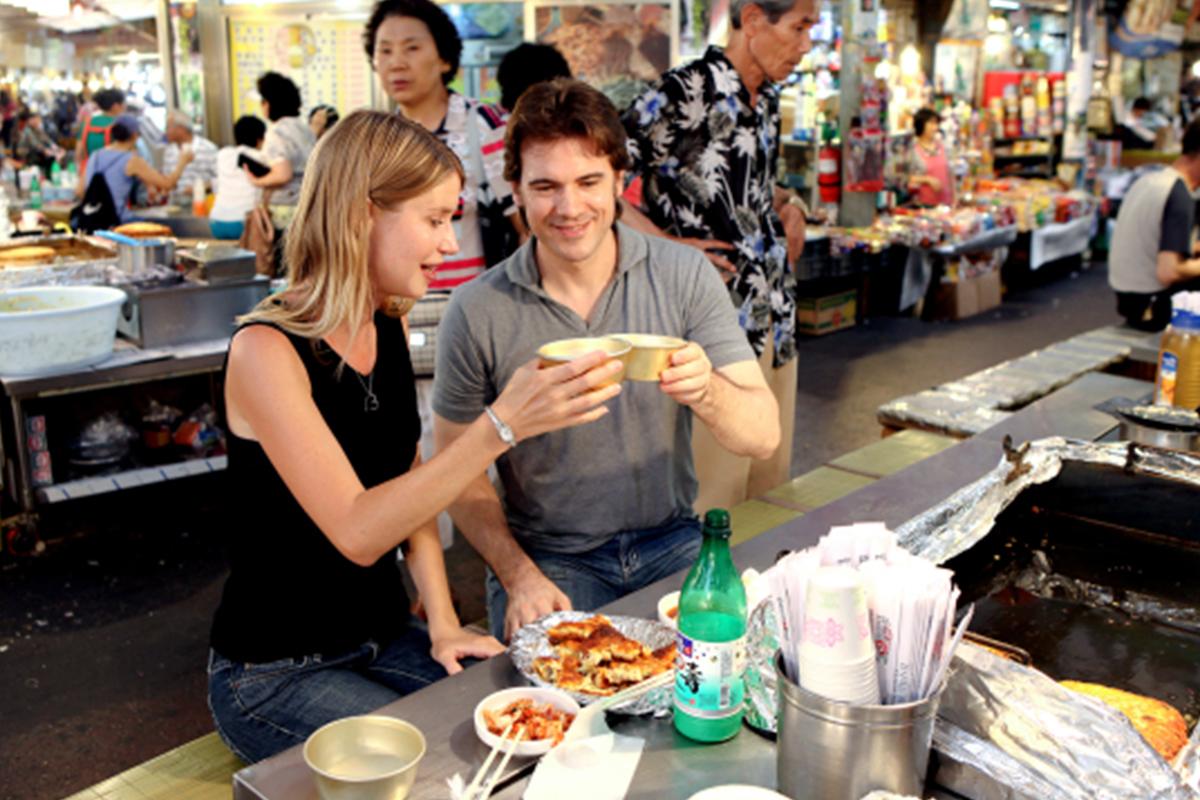 You can roam around the market and choose what to eat for lunch with your group.
2) Kisamun Beach & Surfing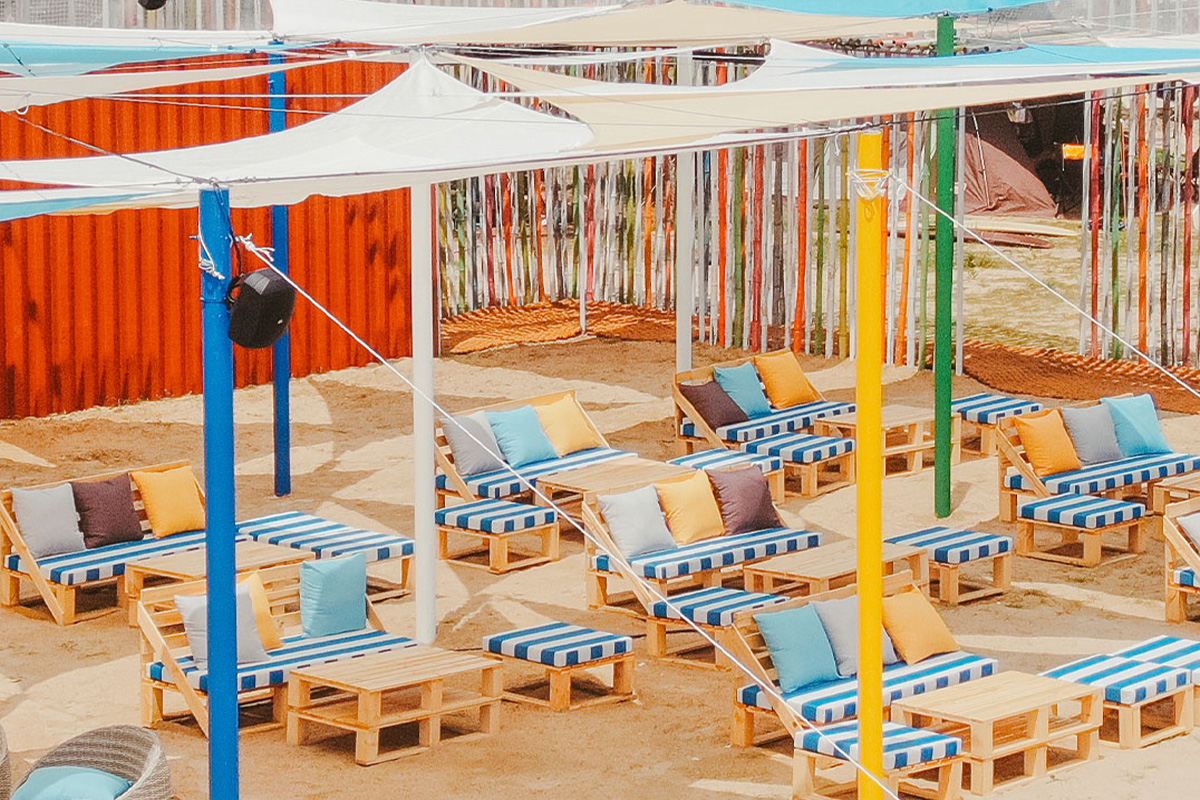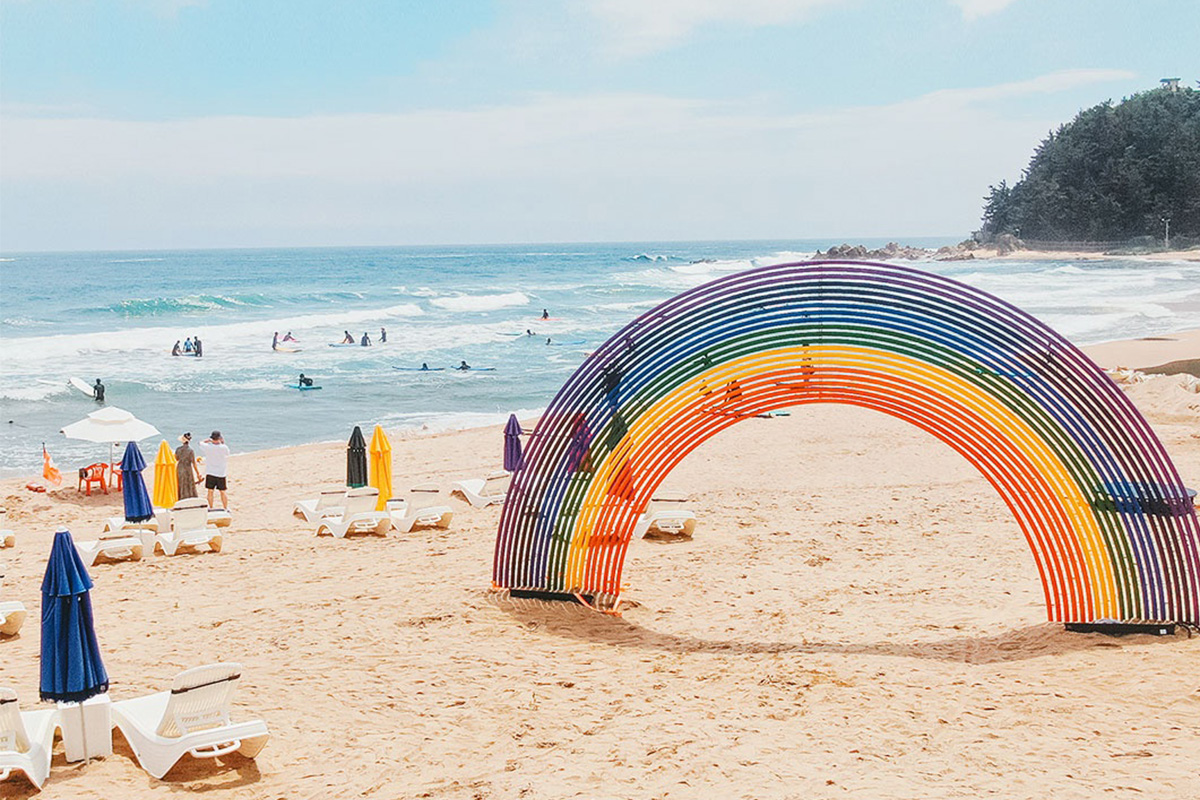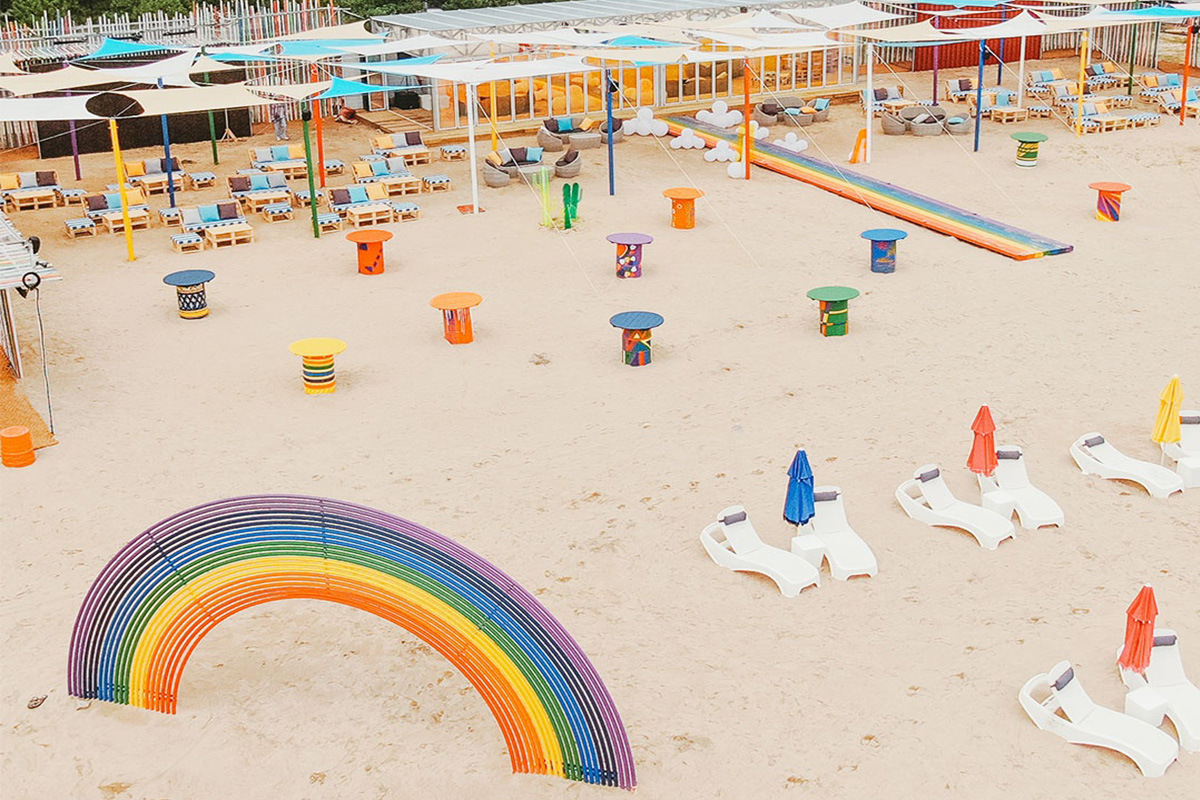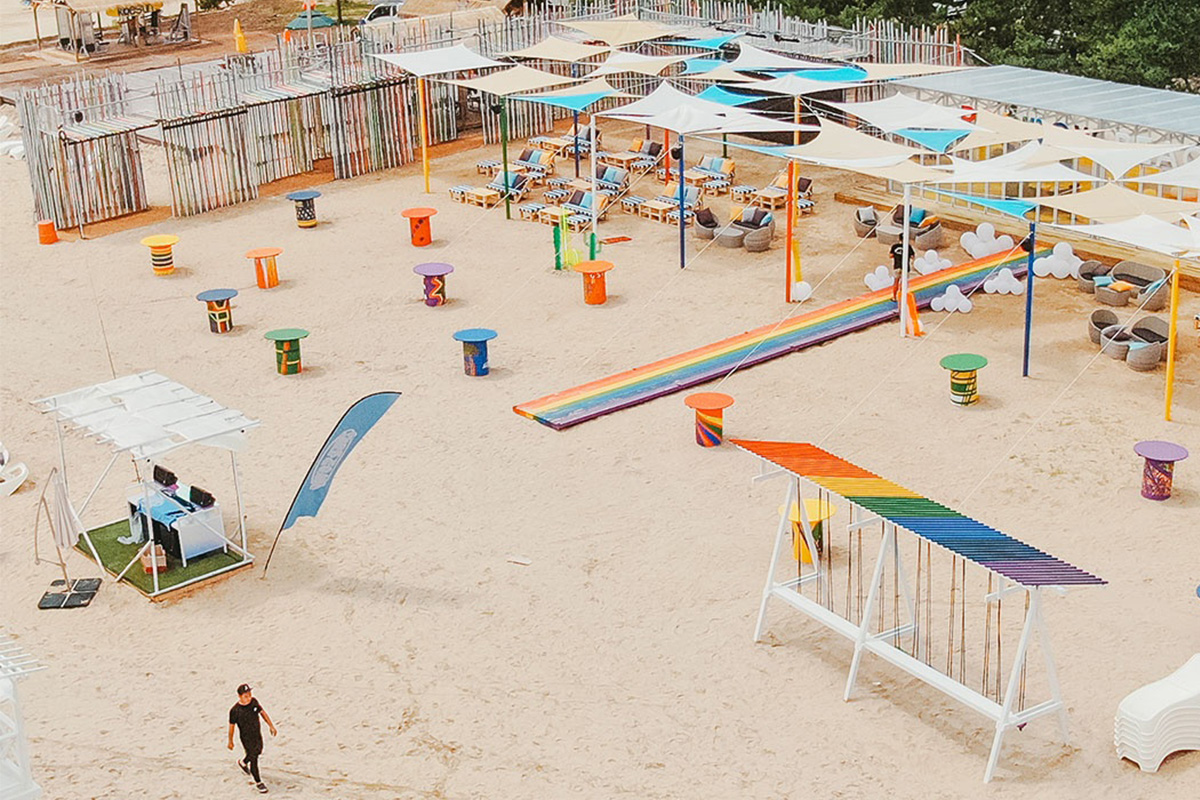 This is Yangyang's Kisamun Beach. It was recently renovated to be decorated with rainbows. Isn't it so colorful? You will be surfing on this beach!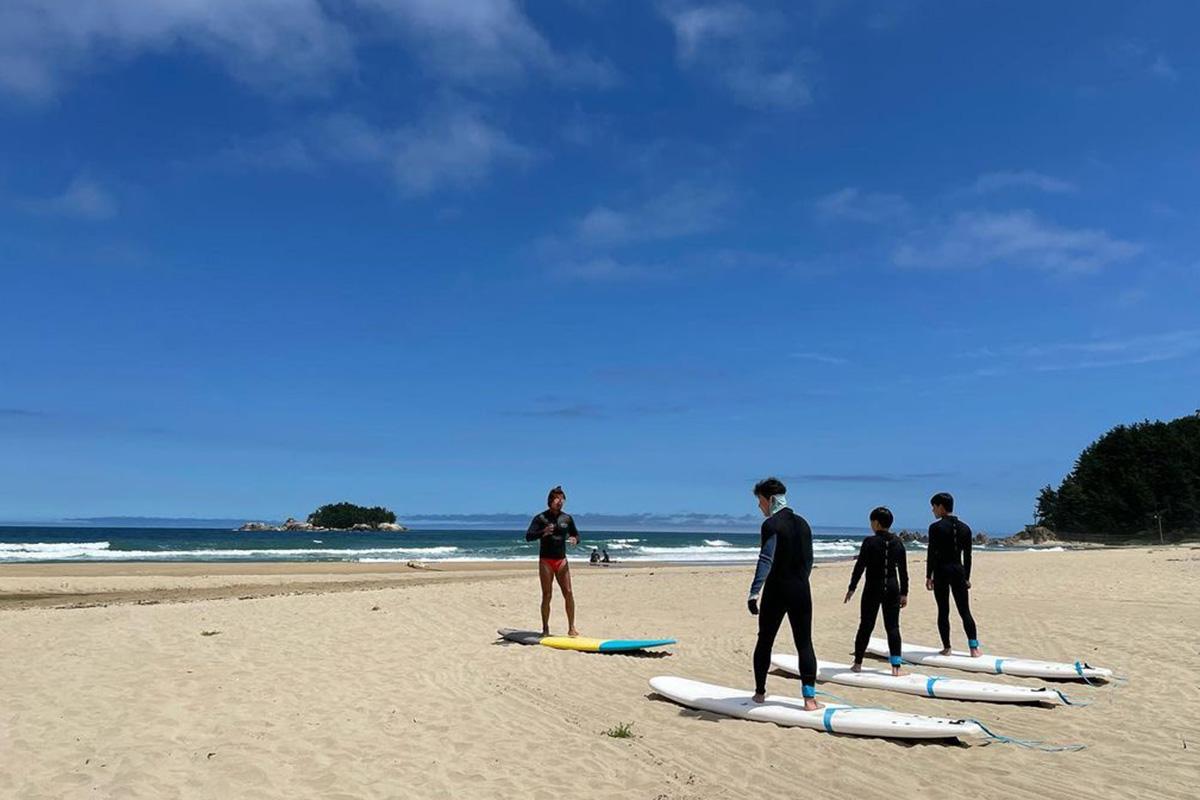 Surfing lessons are instructed by kind and detailed professional surfers. Before you go into the water, you have a lesson and practice on the sand. This process is especially important because this is when you learn how to balance on the surfboard.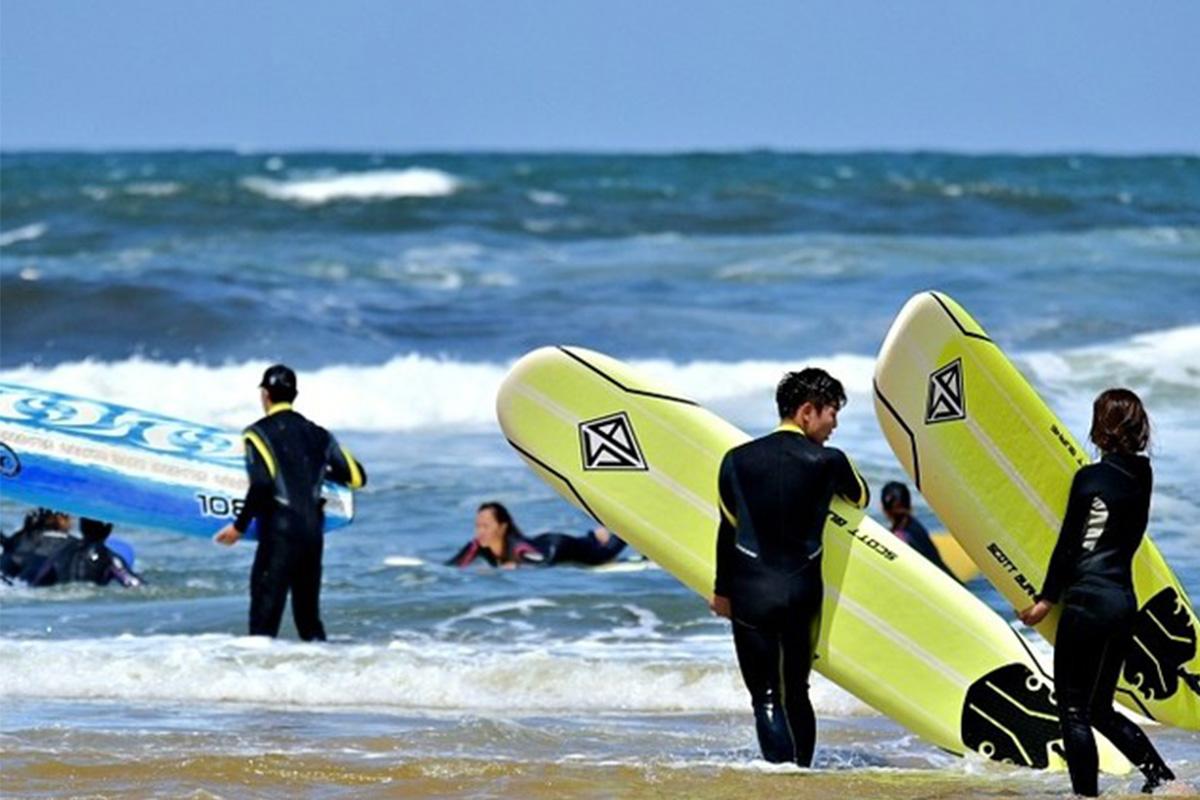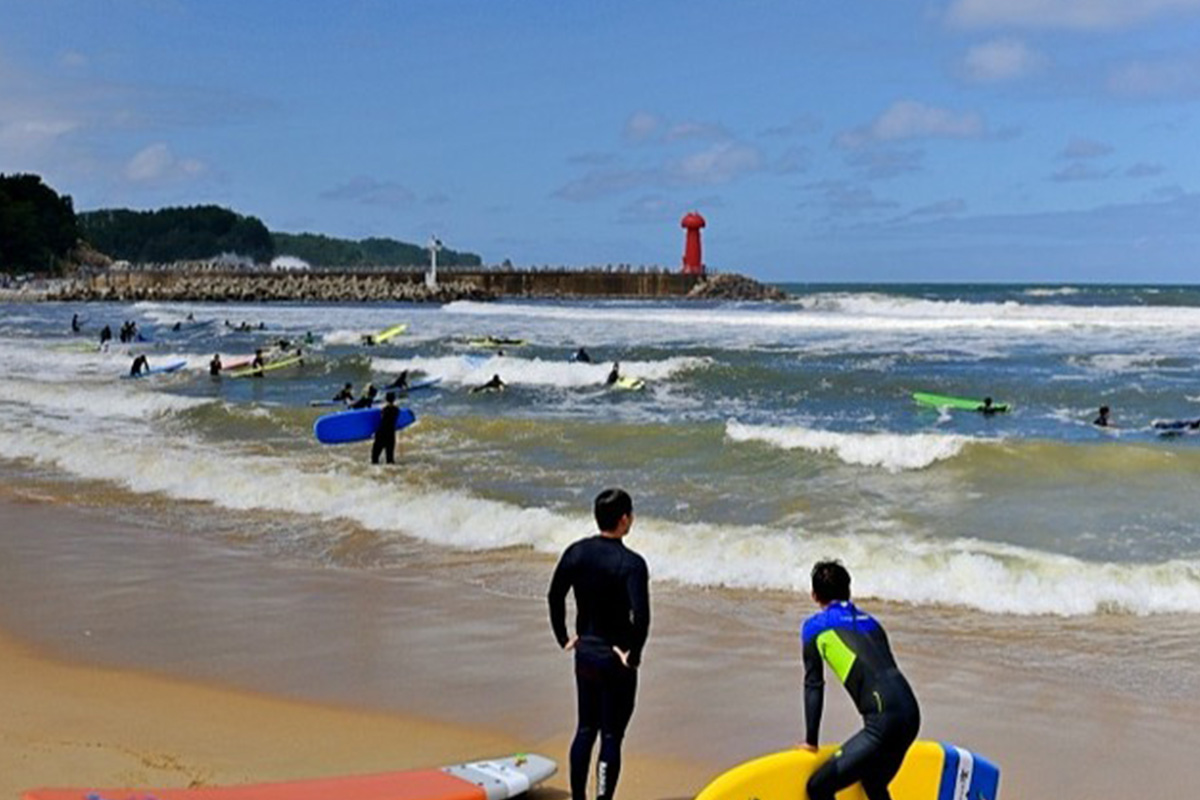 If you're ready, head into the water! You might not get it in one try and fail the first few times, but don't let that bum you out! If you don't give up and keep trying, you'll get a hang of it. You'll find yourself improving as you surf!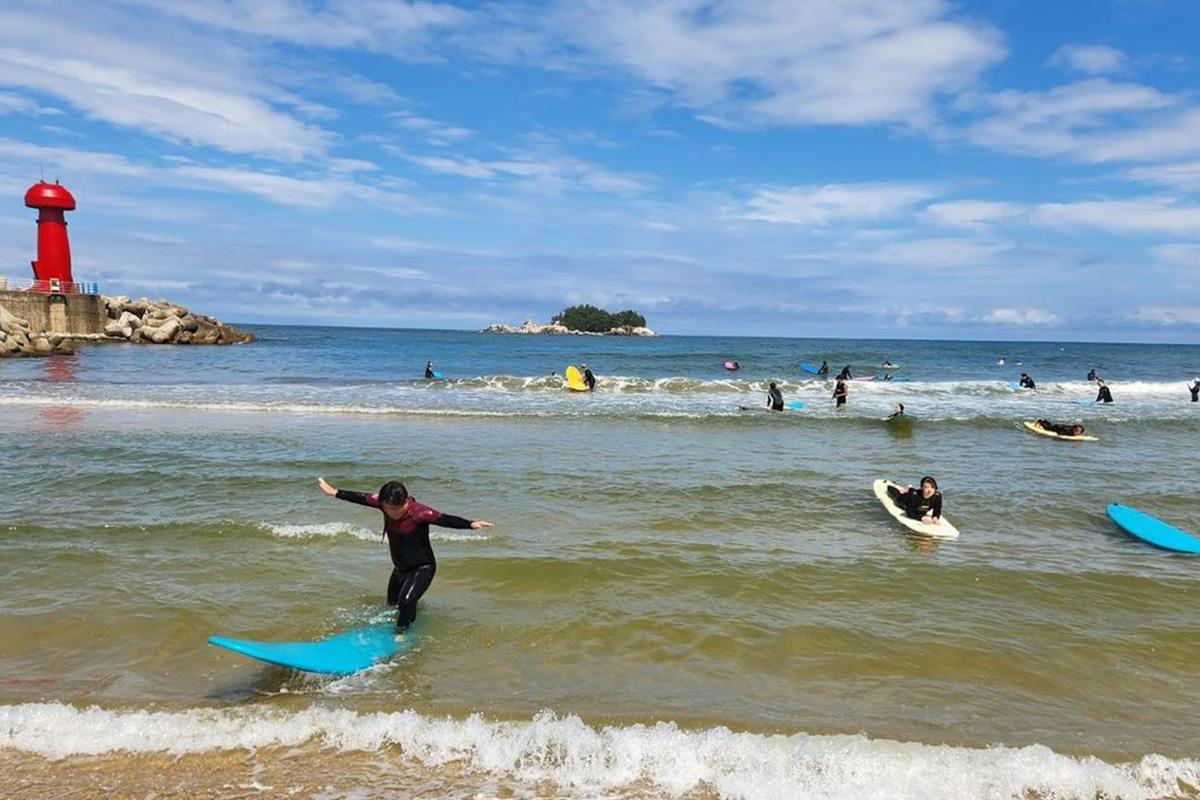 If this is your first time surfing, you might have a hard time and get frustrated. When that happens, just lie your back on the surfboard and float around.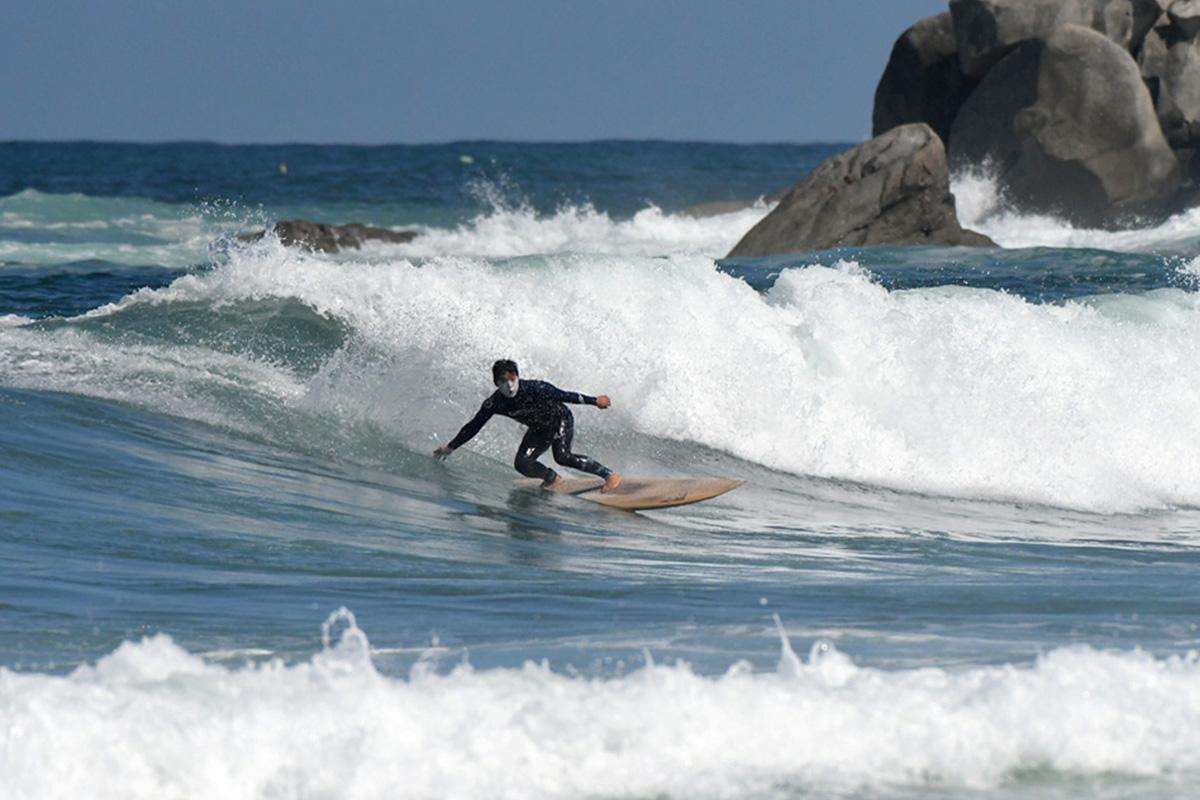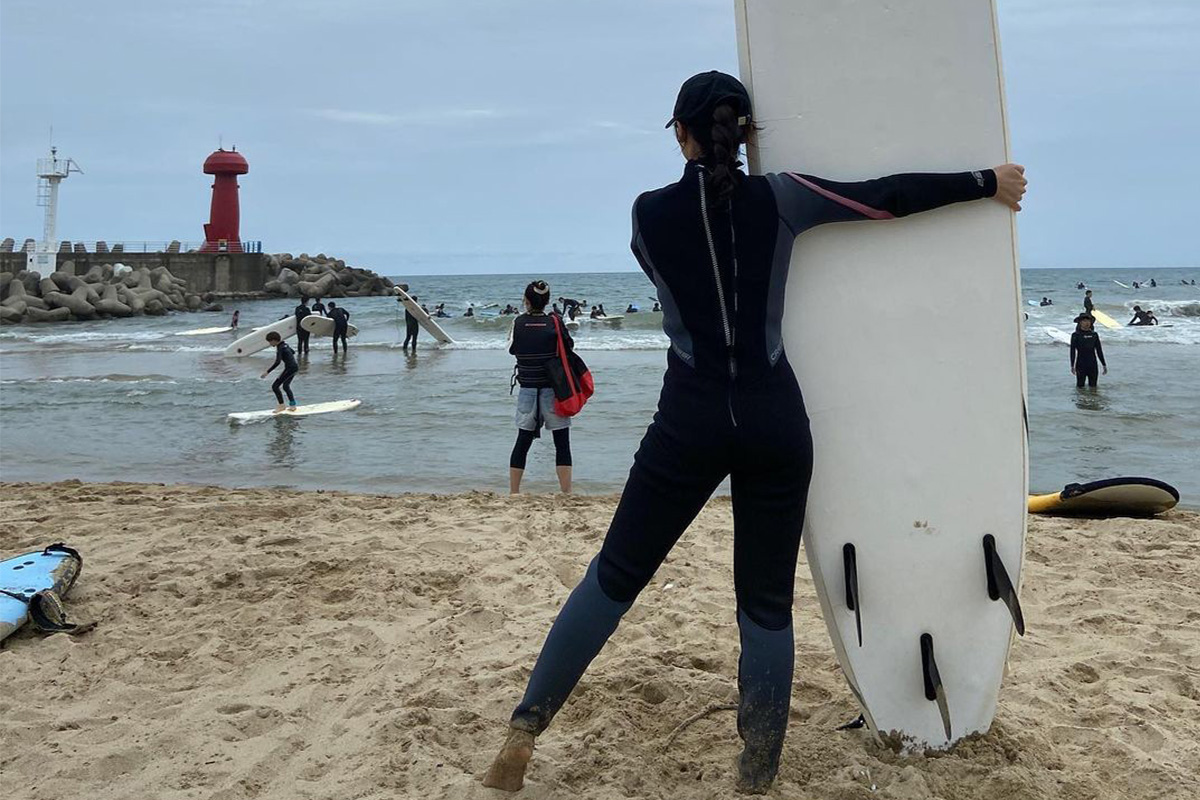 Go at it at your own pace and just enjoy your time! You'll eventually catch a wave.
Challenge yourself and go surfing before Summer '22 ends!
---
Yangyang Surf Tour
Yangyang Surf Tour | Reserve Here
---
We hope that you can enjoy a day of surfing in Kisamun Beach, Yangyang! If you have any questions or concerns, please leave a comment below or send us an email at support@creatrip.com! You can follow us on Instagram, TikTok, and Facebook to stay updated on all things Korea!
---