Jangsu Sky Beef in Insadong
Jeolla-do Hanwoo delivered directly to Seoul! Delicious barbecue that can be enjoyed alone at an excellent price!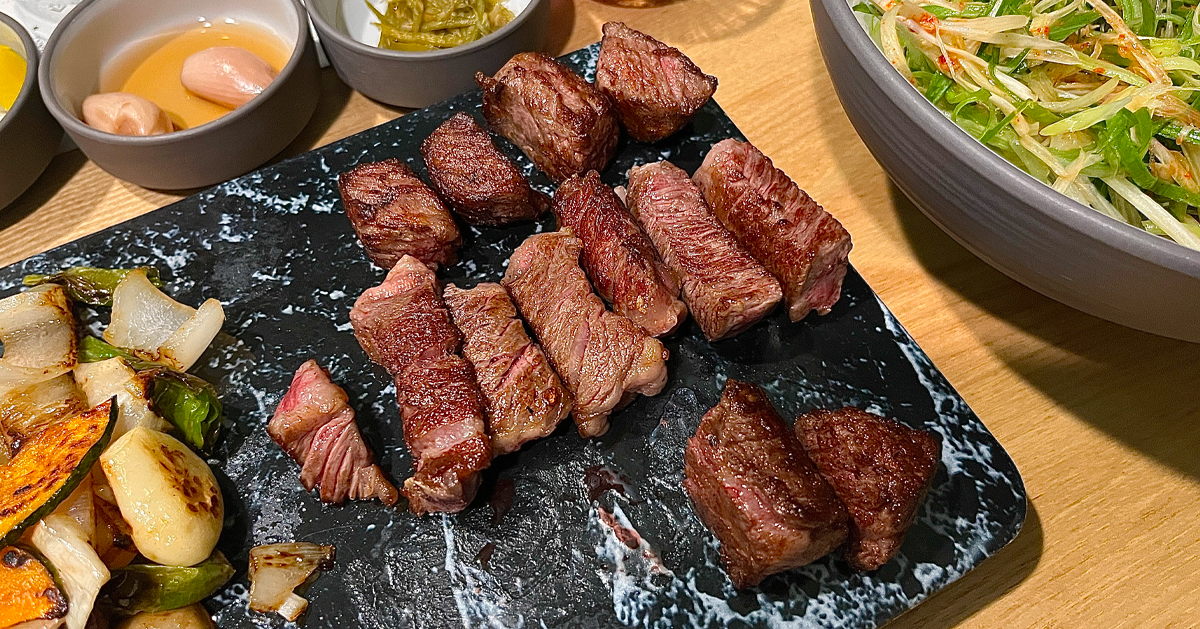 The most famous Korean beef comes from Hongcheon, Gangwon-do but in addition to Hongcheon, Jangsu, a rural city in Jeollado, also produces quality beef. Jangsu beef is popular in Korea because it is raised in a nutrient-rich grassland with pure natural water. Due to the pristine conditions of the environment, the meat is tender and low in fat, with even distribution of lean meat and fat. Do you want to enjoy high-quality Korean beef but find it too pricey? Today, we will introduce a restaurant in Insa-dong called Jangsu Sky Beef, where you can find quality Korean beef at an affordable price.
---
Jangsu Sky Beef in Insa-dong
---
Information
Address: 서울종로구인사동길 34-1
34-1, Insa-dong, Jongno-gu, Seoul
Hours:
Weekdays 11:30 - 21:30
Lunch Break 15:00 - 17:00
Weekends 12:00 - 21:00
Lunch Break 16:00 - 17:00
---
Why We Recommend It
At Jangsu Sky Beef, you can enjoy beef of the highest quality, 1++ 9th Grade Korean Beef also called the Hermes of the Korean beef industry.
Jangsu Korean cattle are raised in the Noryeong Mountains at an altitude of more than 500 meters. They grow in the natural fields which helps produce pristine quality beef.
The restaurant uses beef directly delivered from Jangsu to Seoul so that they have the freshest product.
They have state-of-the-art equipment, bright and spacious seating areas, and rooms, allowing customers to dine in a comfortable environment, even if they are dining alone.
---
Things to Keep In Mind
Each person must order at least 1 menu item or portion.
In addition to the menu items ordered during booking, you can order more off the menu and make an additional purchase on-site.
The lunch menu is available until 15:00 and the dinner menu is available after 17:00.
Please make an appointment 2 days beforehand.
Cancellations can be made 3 days before the reserved date. If you wish to make changes to your reservation, contact us at help@creatrip.com.
---
Price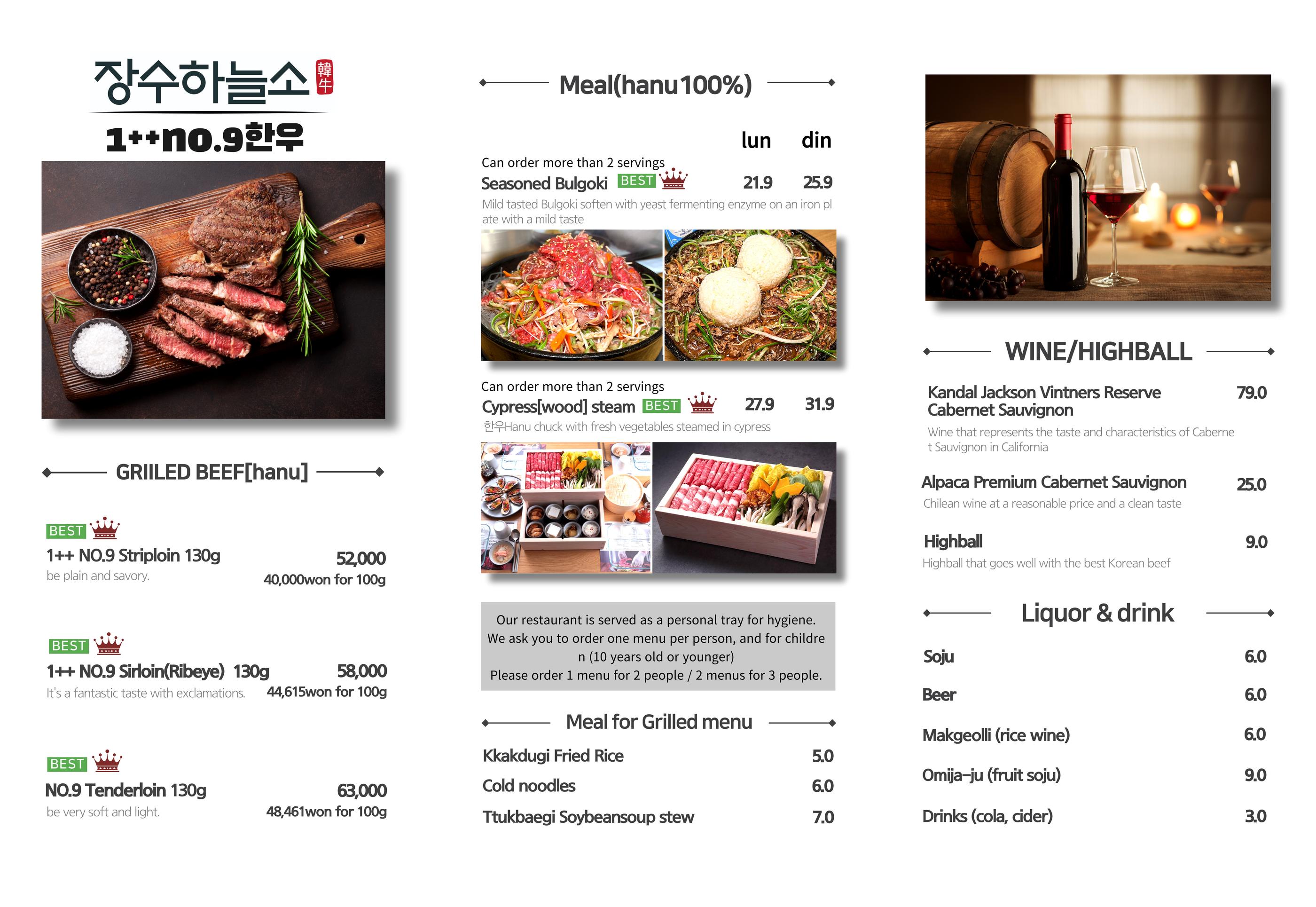 | | |
| --- | --- |
| Menu | Price |
| | |
| | |
| | |
| | |
---
How to Reserve
| | |
| --- | --- |
| Step 1 | Make a reservation on the Creatrip reservation page. |
| Step 2 | Enter the required information in detail and make the full payment. Your reservation will be confirmed within 1 business day. |
| Step 3 | |
| Step 4 | Present the reservation details or voucher to the staff at the restaurant and enjoy your meal! |
---
Our Visit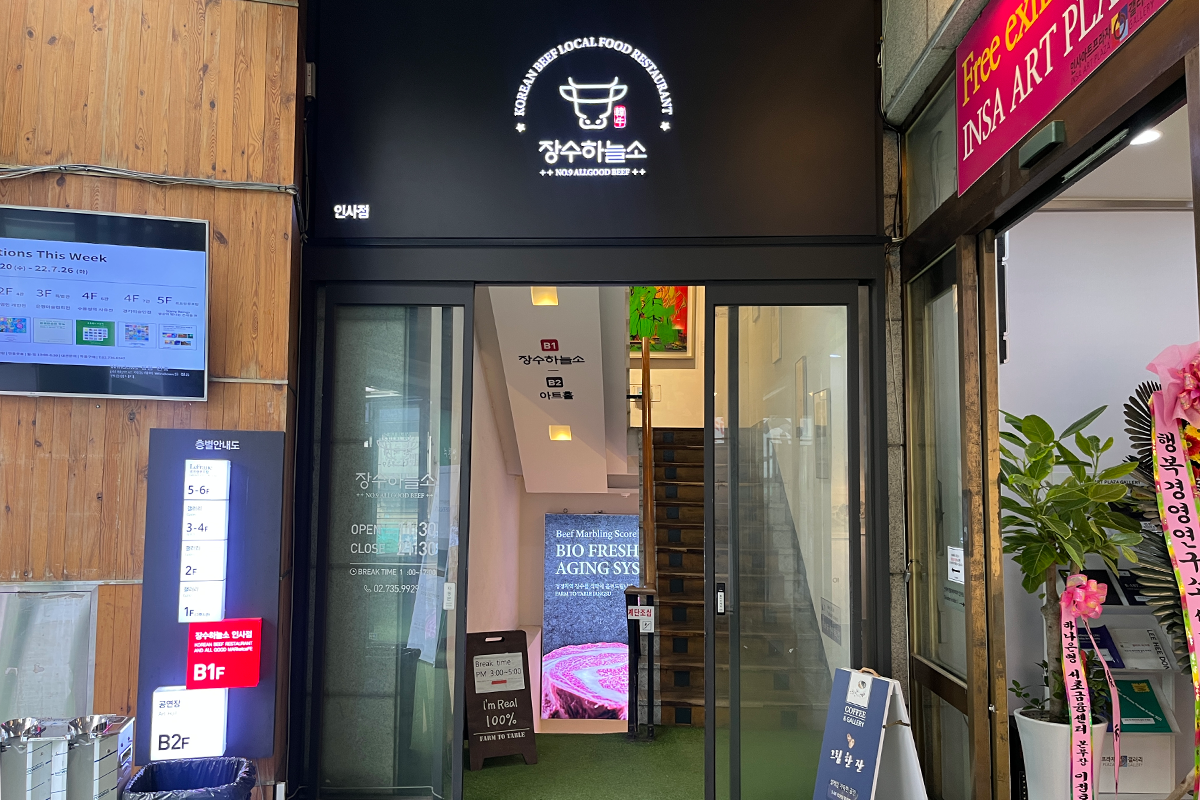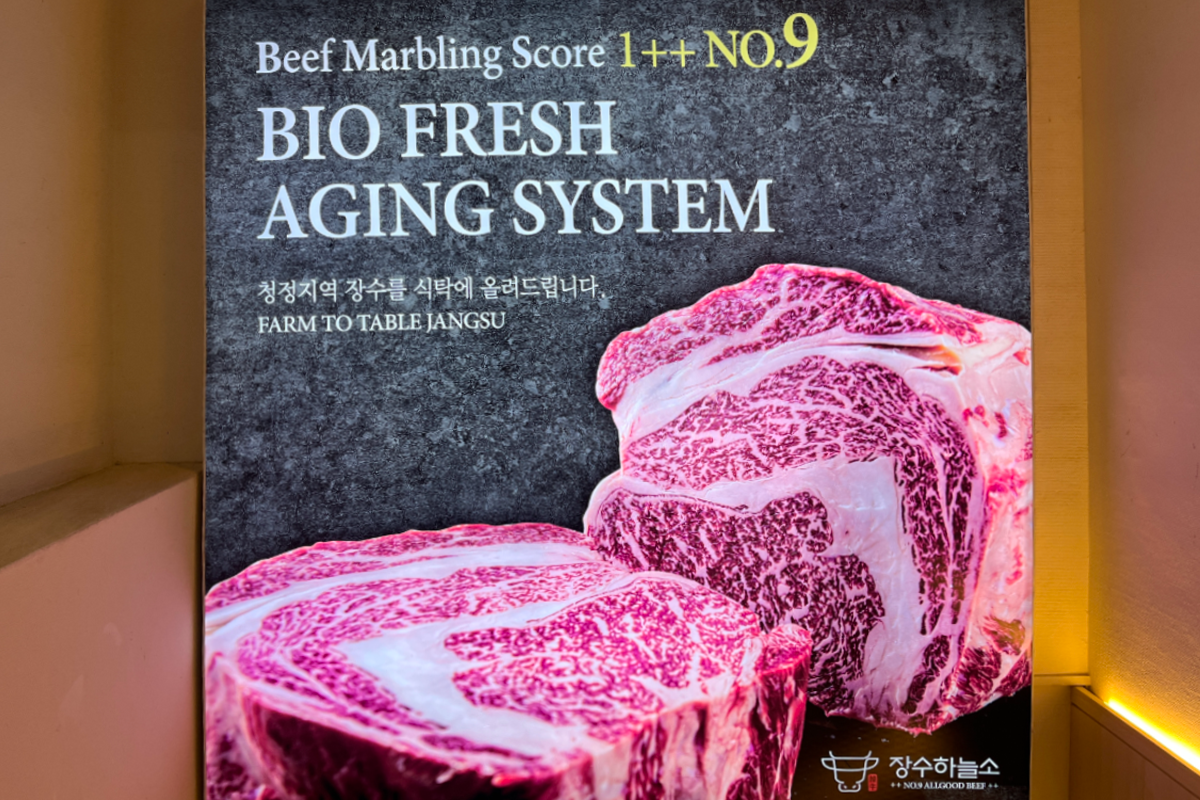 When it comes to Hanwoo, the first thing that might pop into many minds is Hongcheon Hanwoo, but Jangsu Hanwoo is also very famous. Jangsu Sky Beef is located in the downtown area of Insa-dong and uses top-quality Korean beef delivered directly from Jangsu.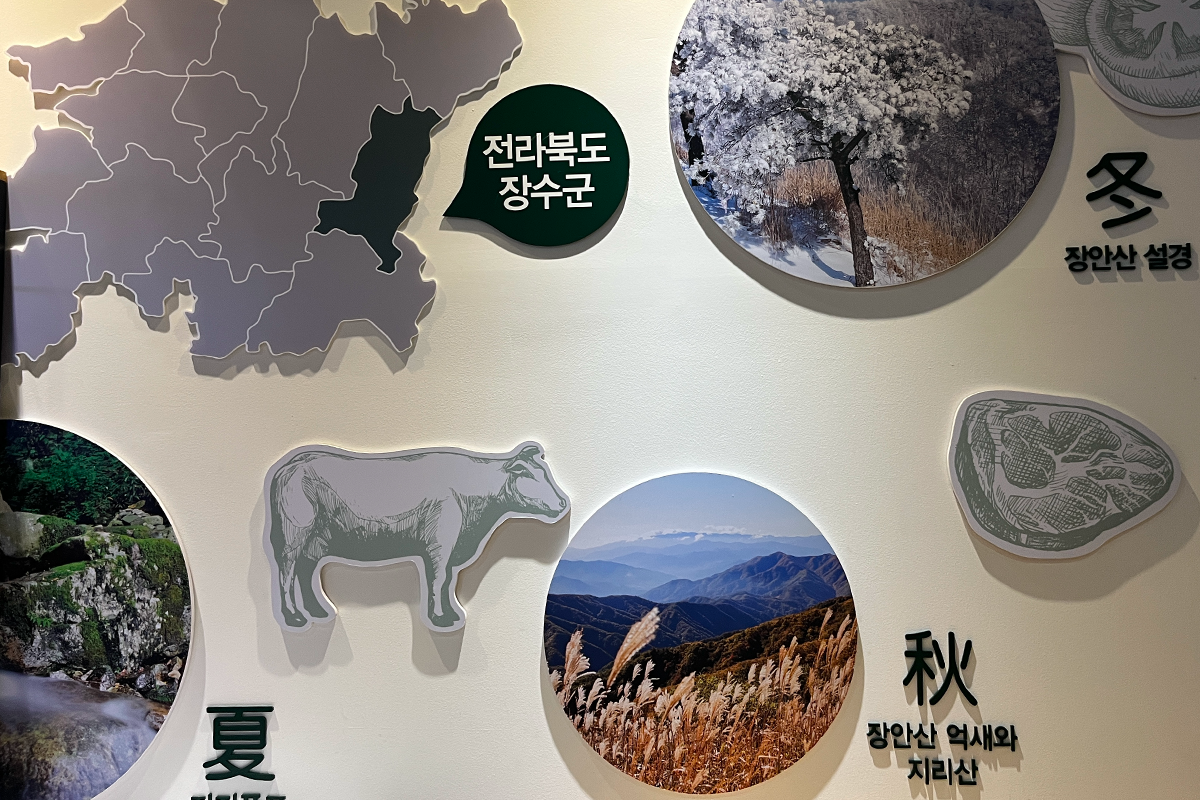 Jangsu Korean cattle grow in a natural environment surrounded by cedar forests and roam through fields. They have a strict breeding and management system that ensures the highest conditions for the cattle.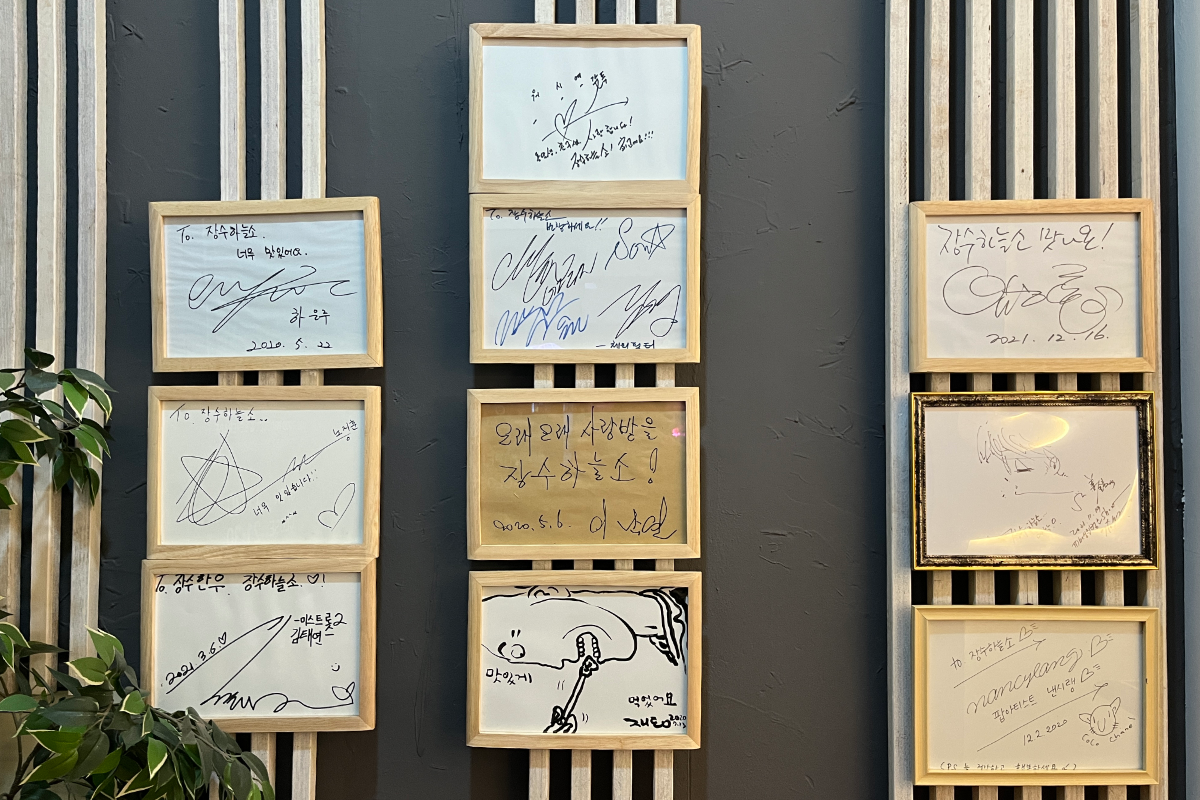 Looking at the signatures of celebrities who have dined here makes you more curious about the taste of the beef!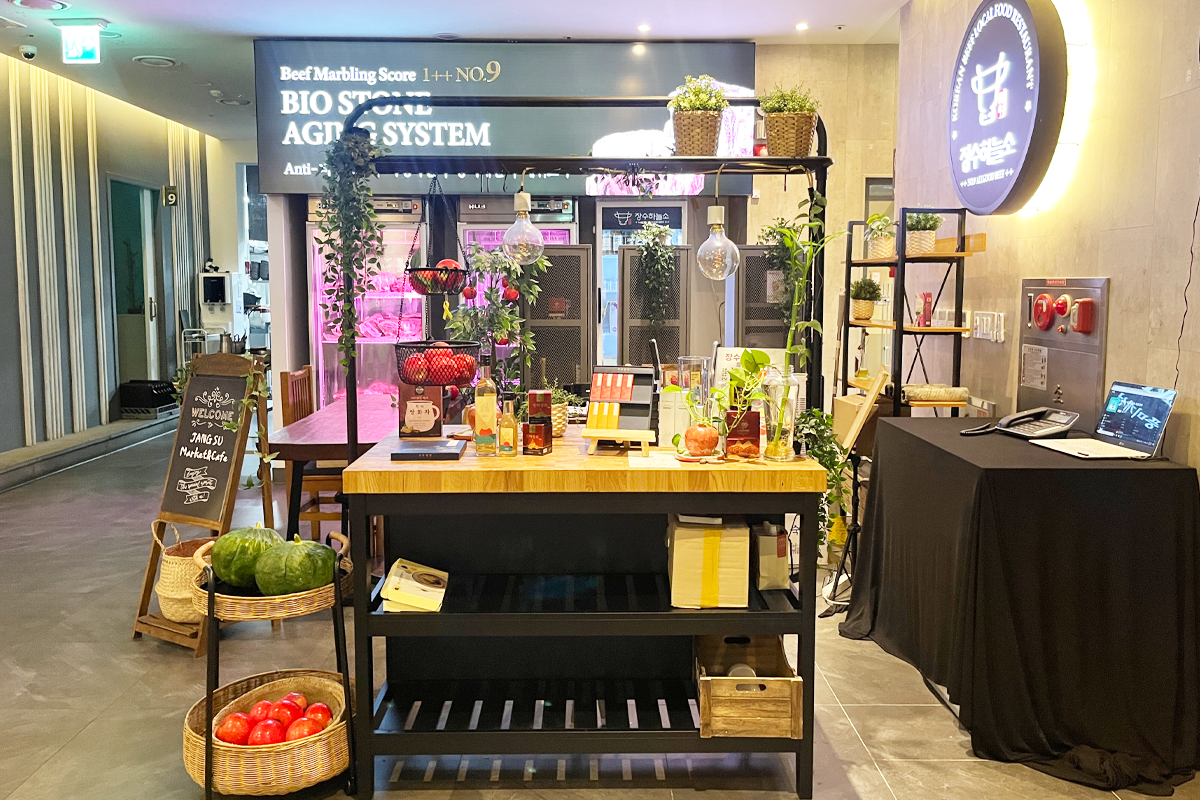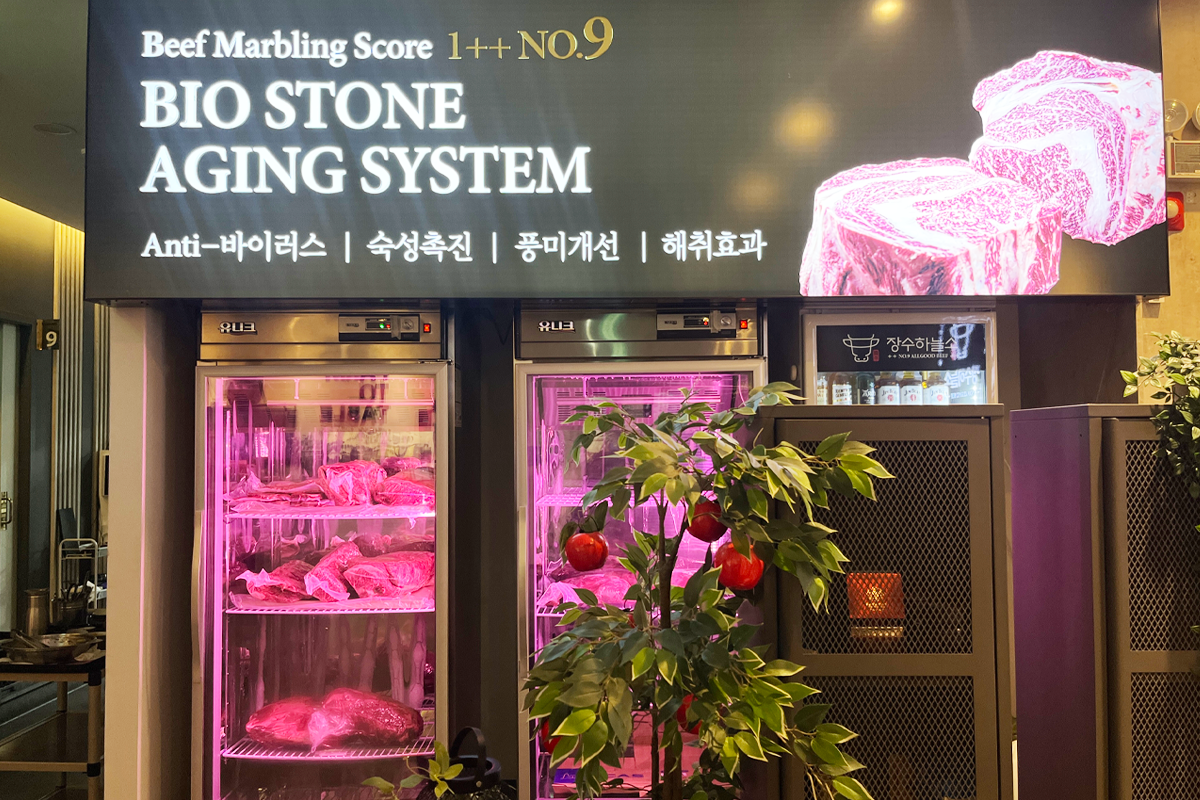 Jangsu Sky Beef is different from ordinary barbeque restaurants. As soon as you enter the store, you will be treated by a specially decorated Jangsu beef display.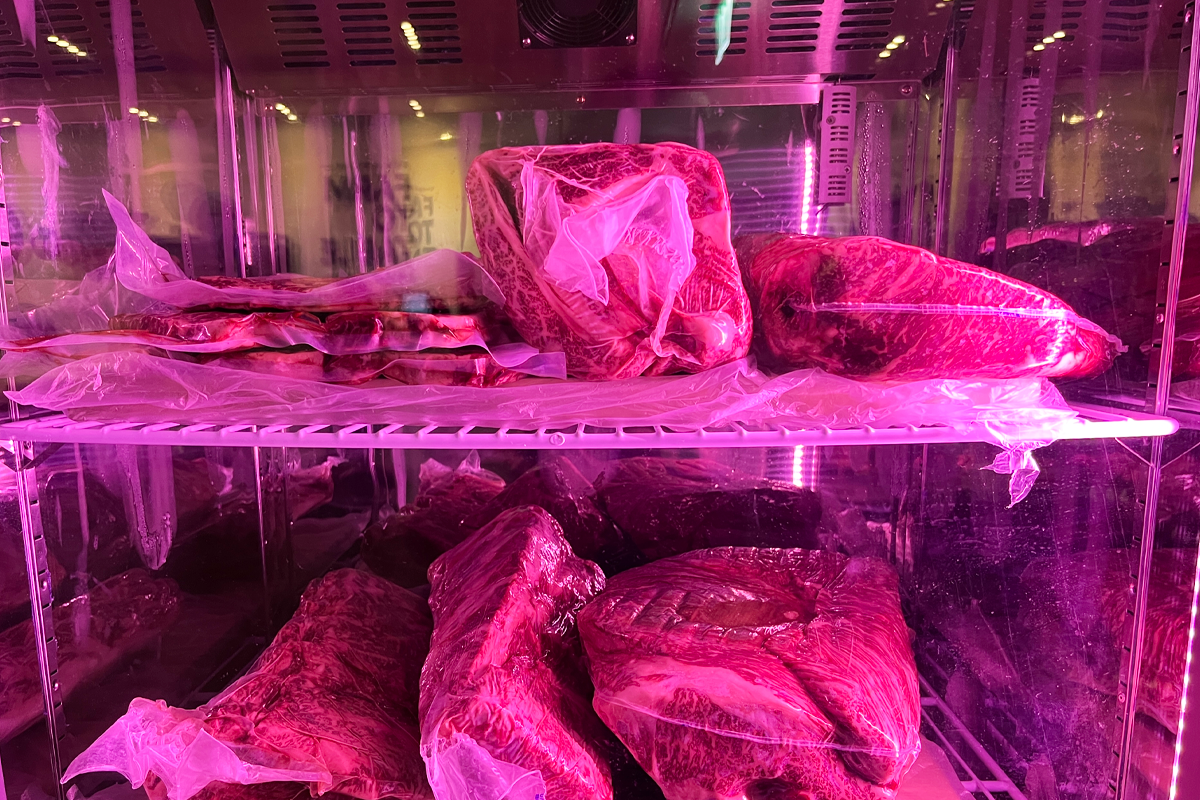 The temperature and preservation methods of the beef inside the special refrigerator are very particular so the best flavors are extracted from the beef.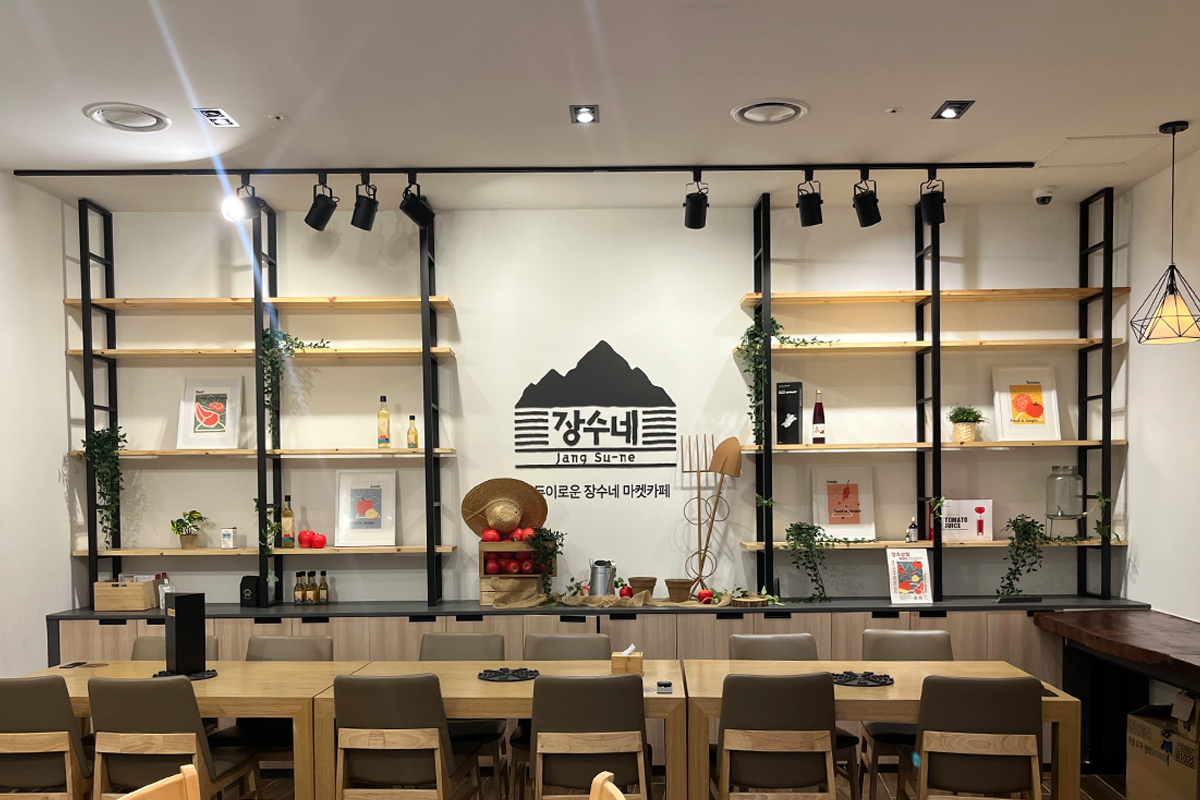 There is also a cafe that gives off rural vibes where you can enjoy traditional tea and fresh juices unique to Jangsu, but it is currently closed due to the pandemic. Jangsu Sky Beef also has separate rooms available for groups of more than ten people, so groups can dine in private and without the worry of bothering other guests.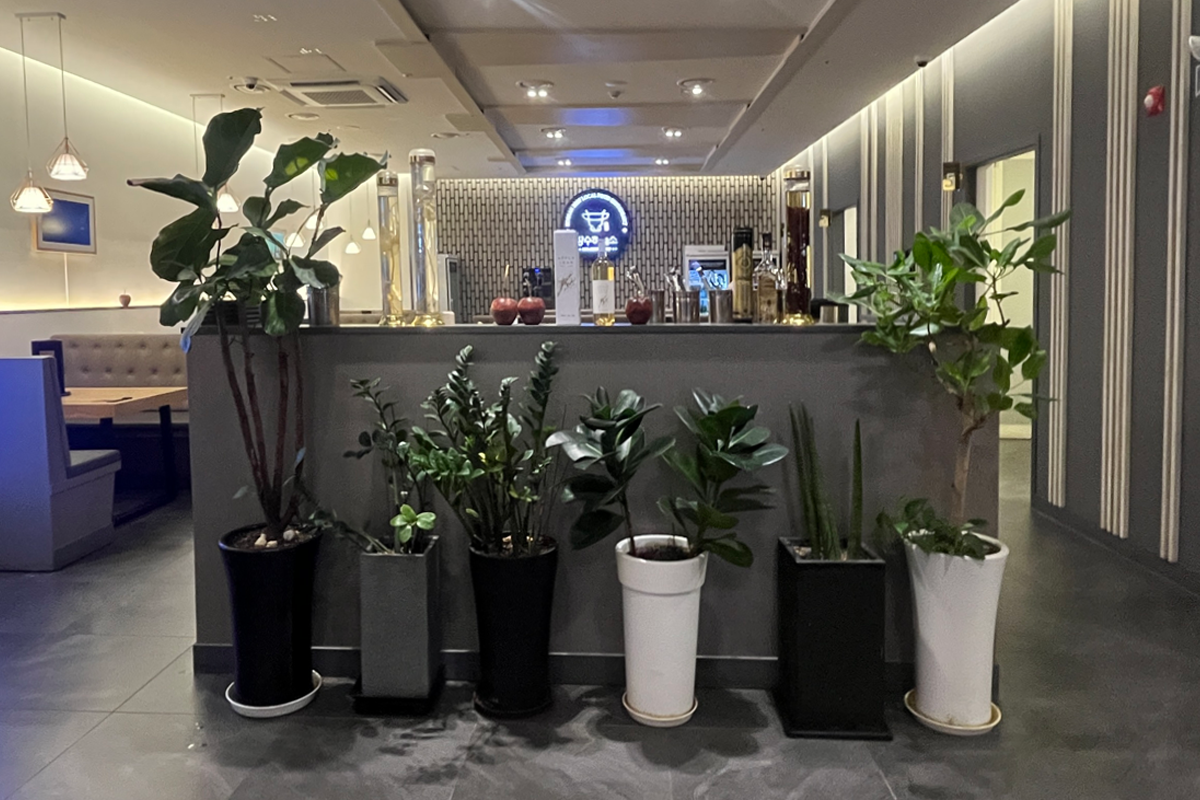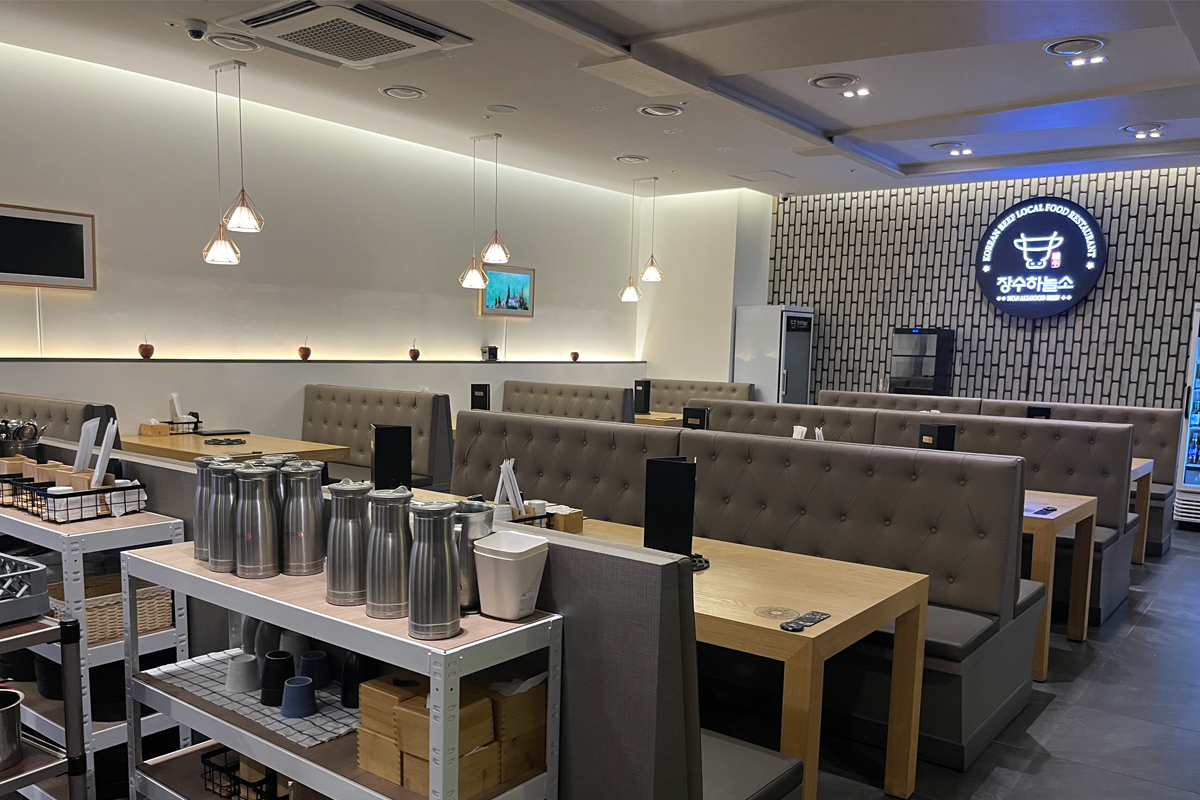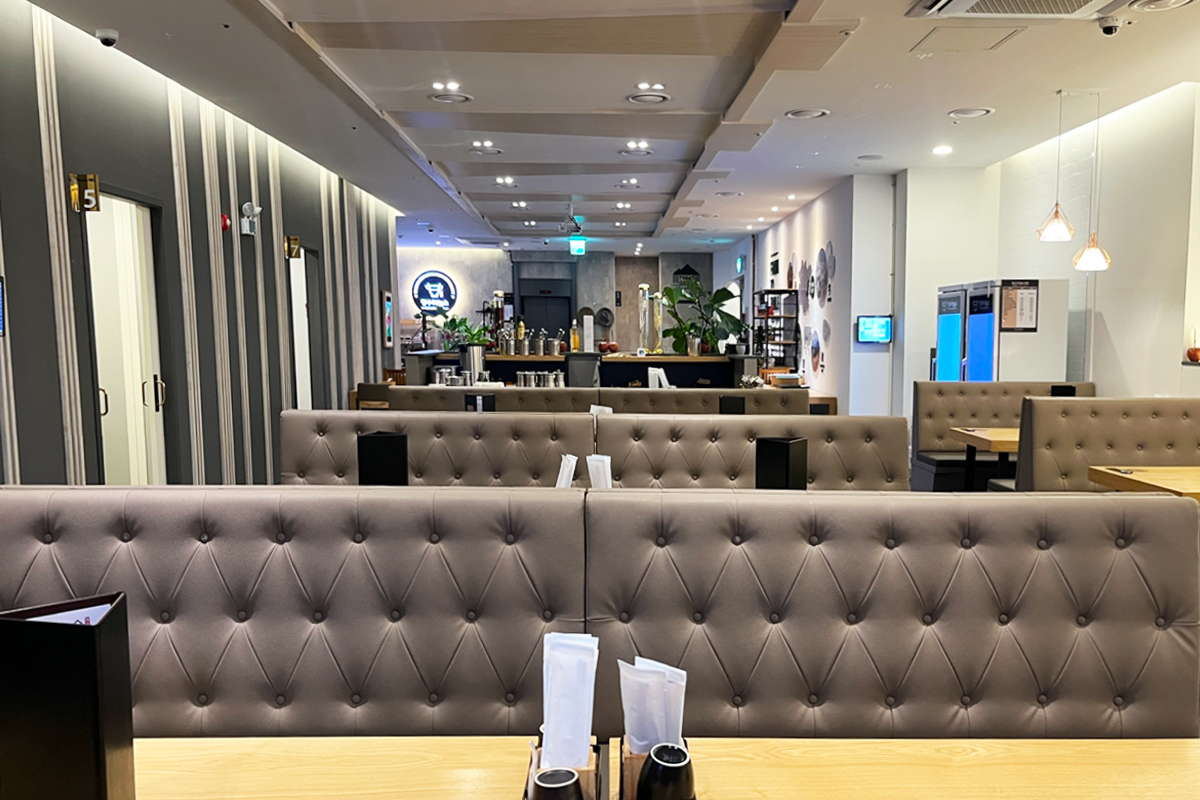 The seats are all spacious and comfortable and the tables are squeaky clean, unlike the typical barbecue restaurant that has greasy tables.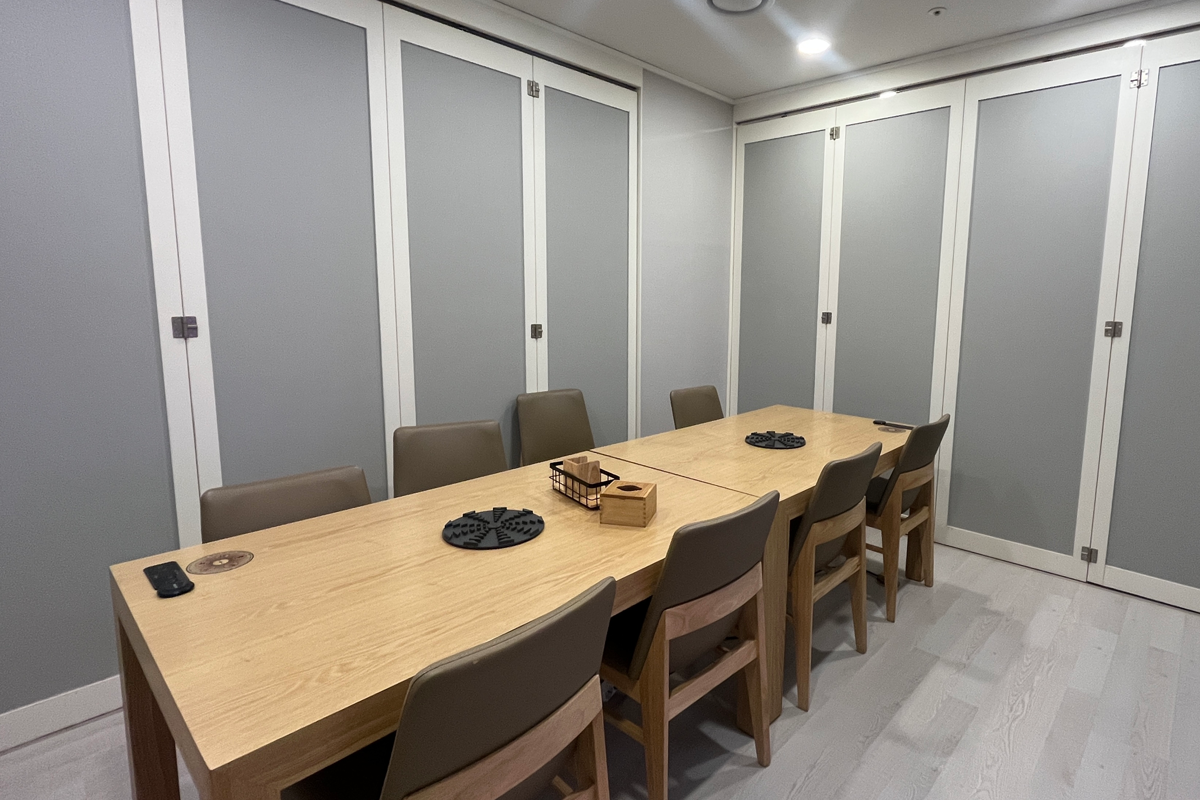 There are also a total of 9 rooms that can seat 4 to 8 people, suitable for family dinners or guests who want to dine in a quiet space.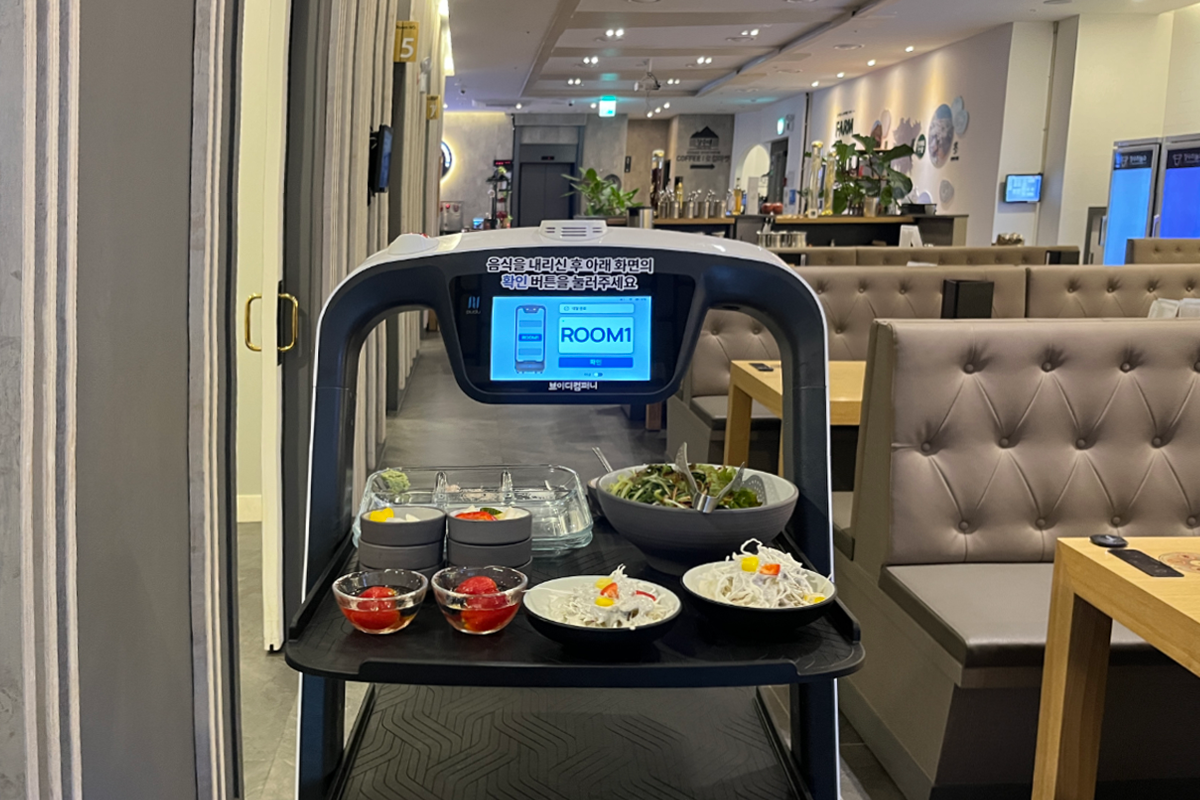 What surprised me the most was the advanced technology the store had. The food is delivered by a robot, and as long as the settings are set correctly, they do not make mistakes!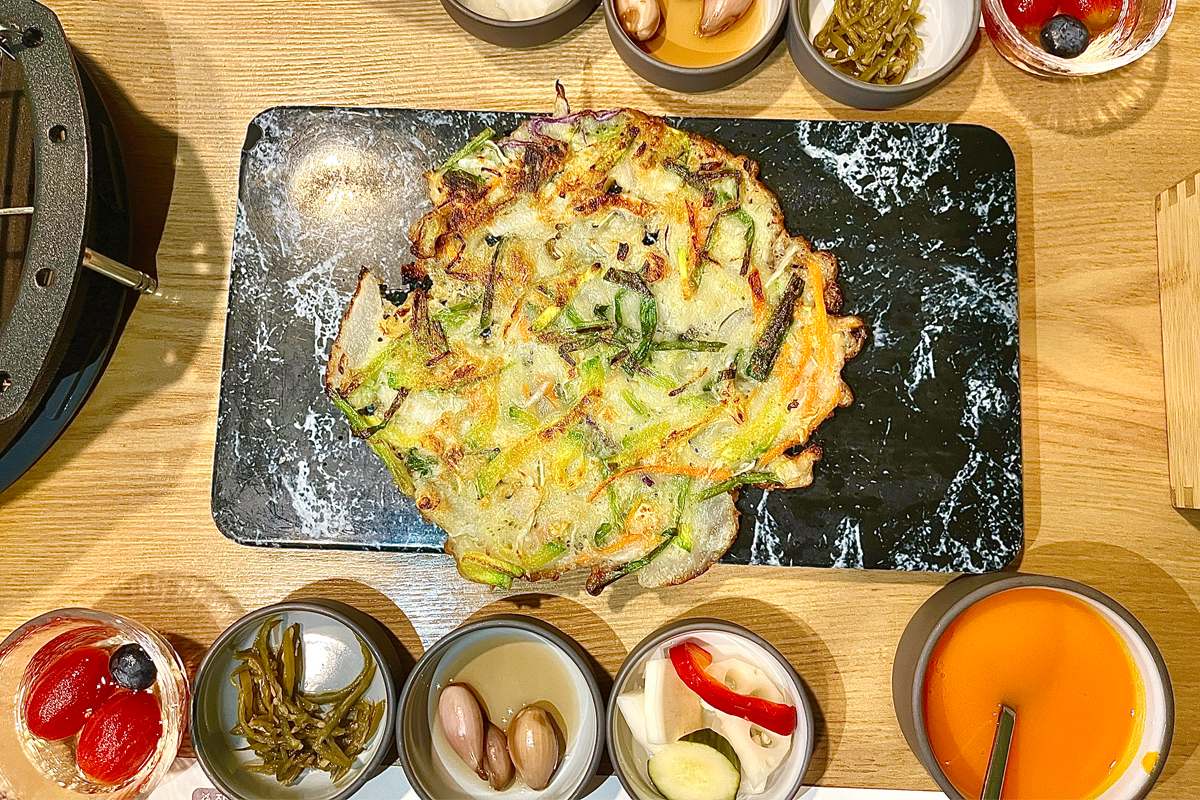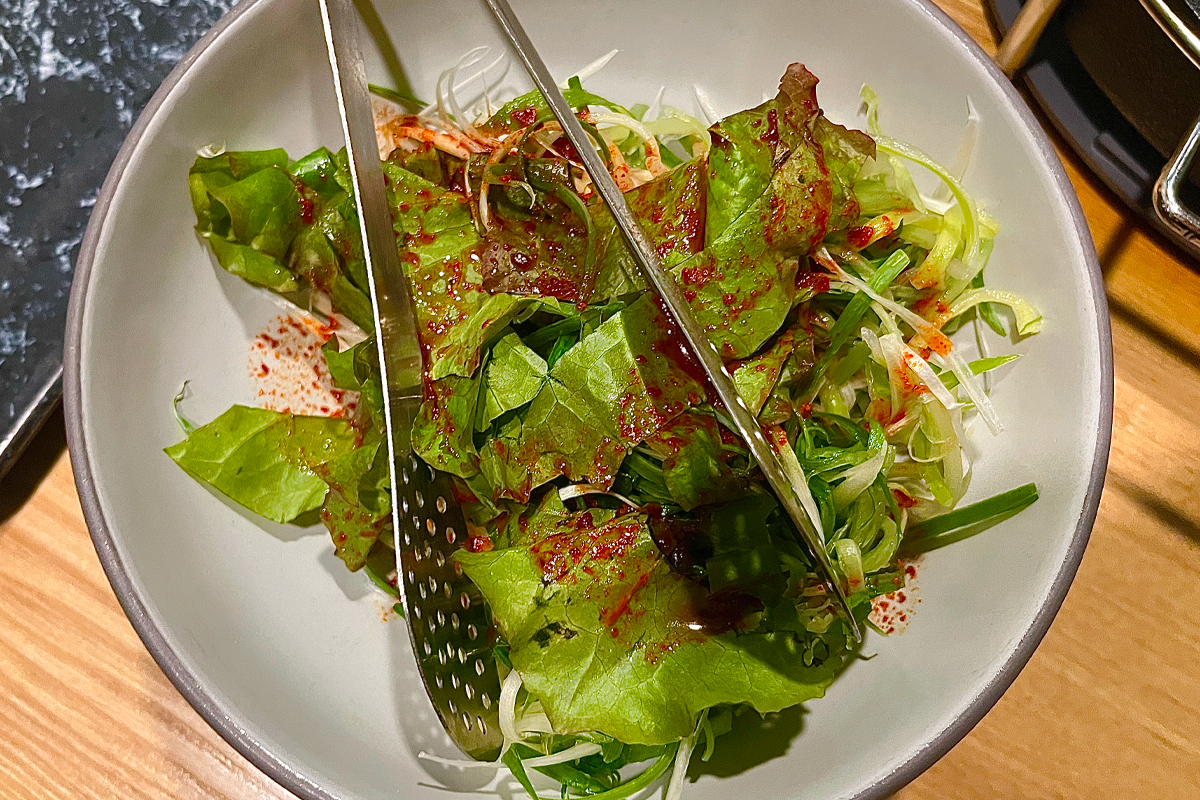 Unique from other restaurants, the side dishes here are very different! Instead of ordinary kimchi, they have pickled tomatoes, peppers, lettuce, carrot apple porridge. I was a bit wary that the carrot apple porridge would not taste good, but it was sweet like pumpkin porridge. It felt healthy and nutritious.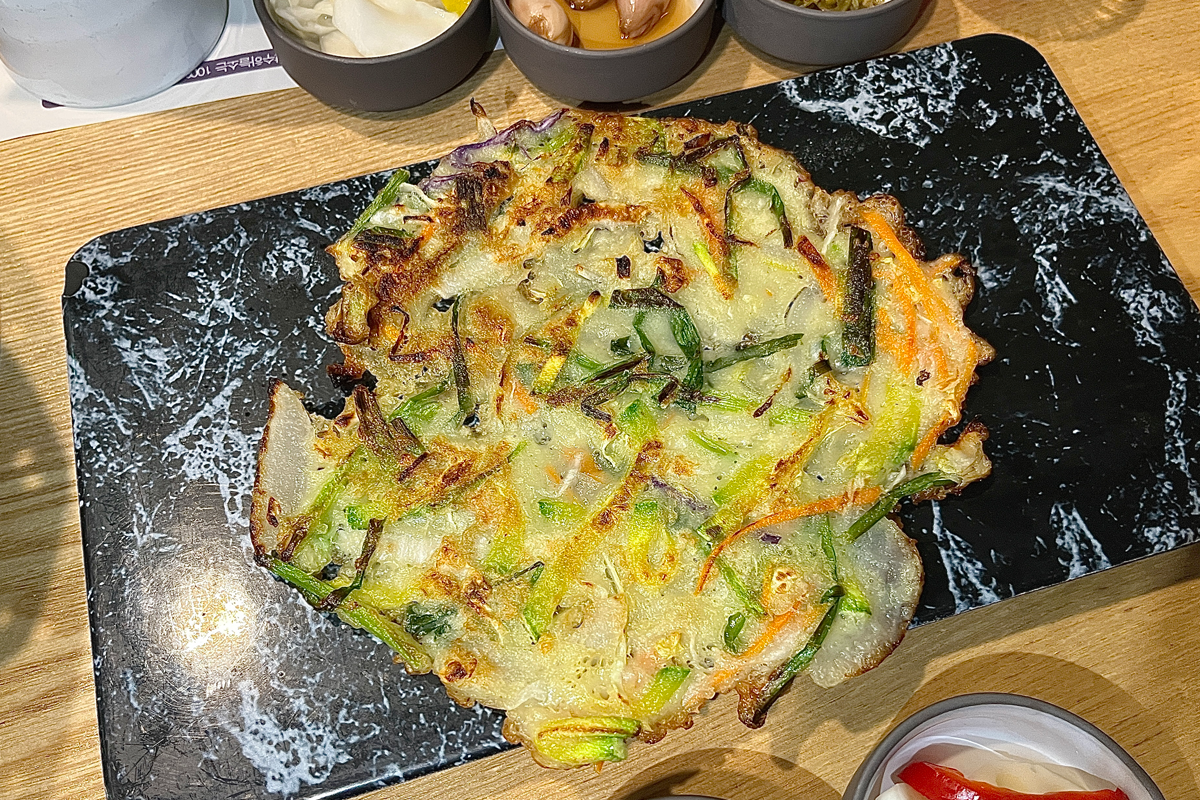 Even the pancakes that are just a side dish aren't soggy but they are so crispy and delicious, you can't help but get another bite.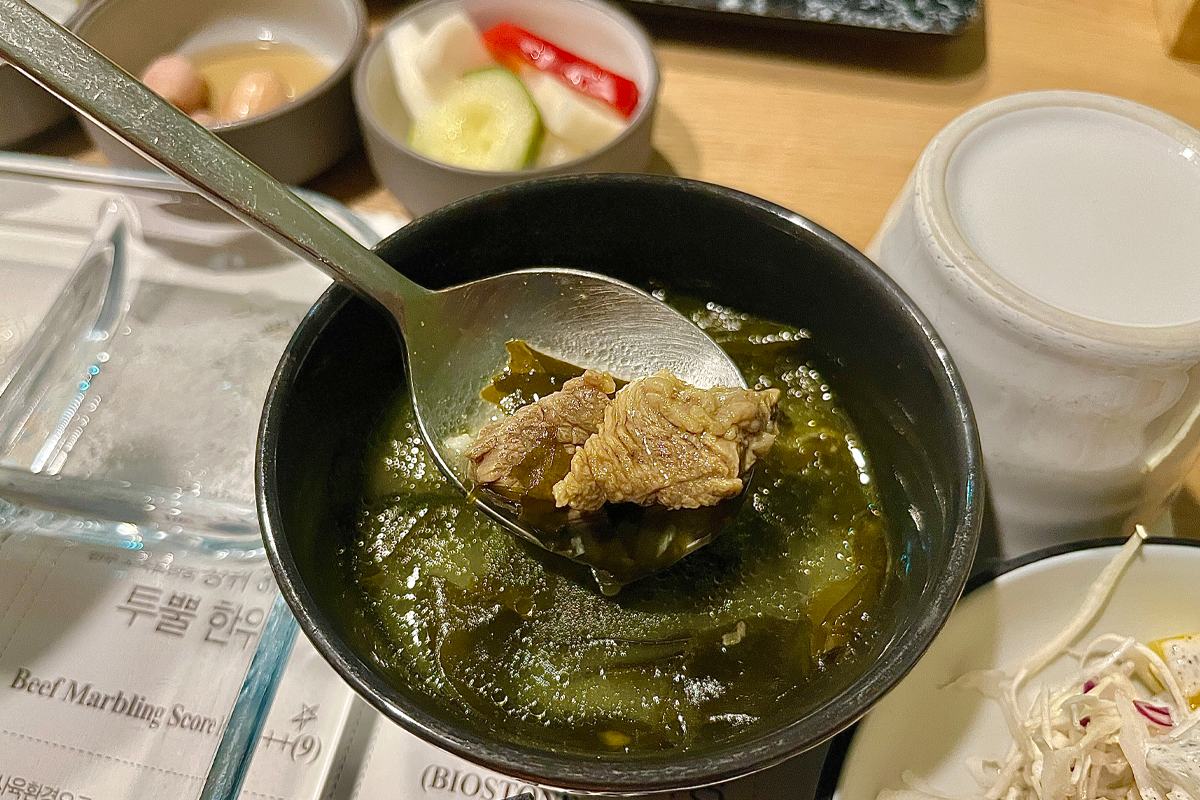 The seaweed soup is made with a rich beef broth and has pieces of tender beef in it. It was so delicious that the owner joked that people come here just for the seaweed soup.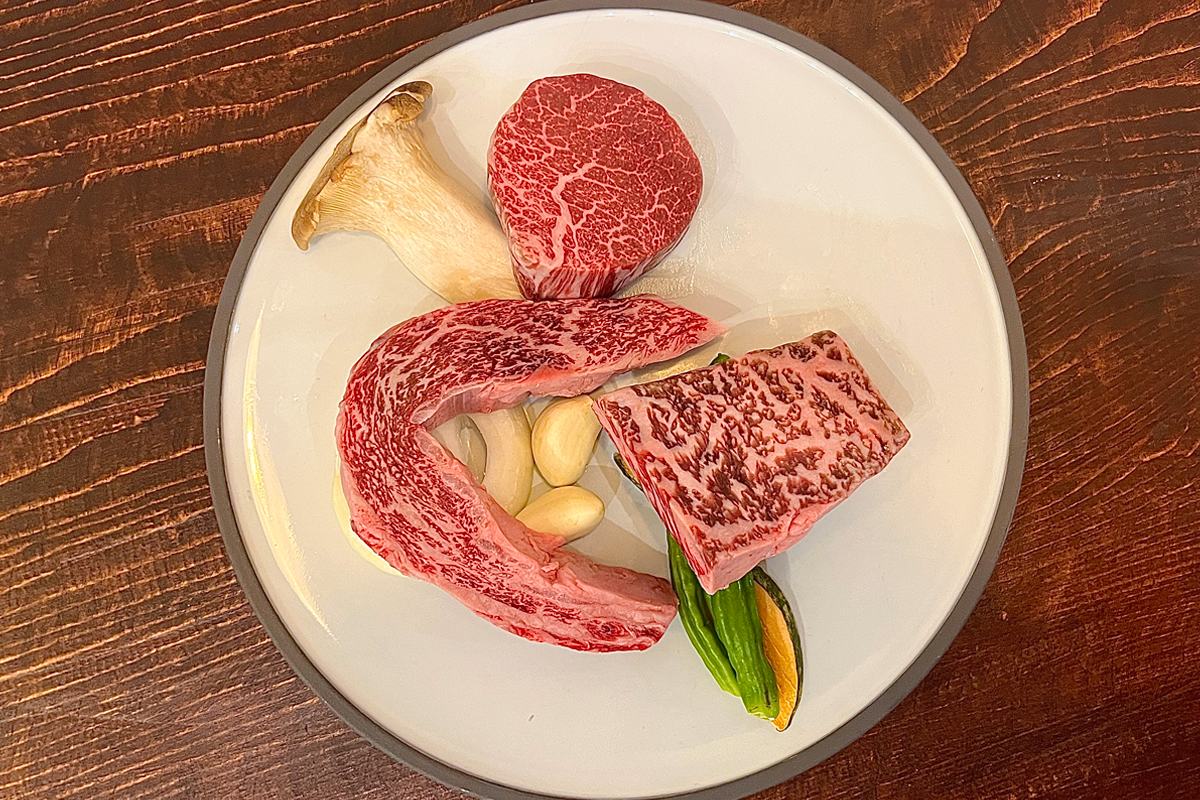 Our group ordered the sirloin and filet, and the owner gave us a complimentary cut of ribeye cap, so we could compare more cuts of meat! The marbling of the fate is evenly distributed and almost looks like a flower pattern.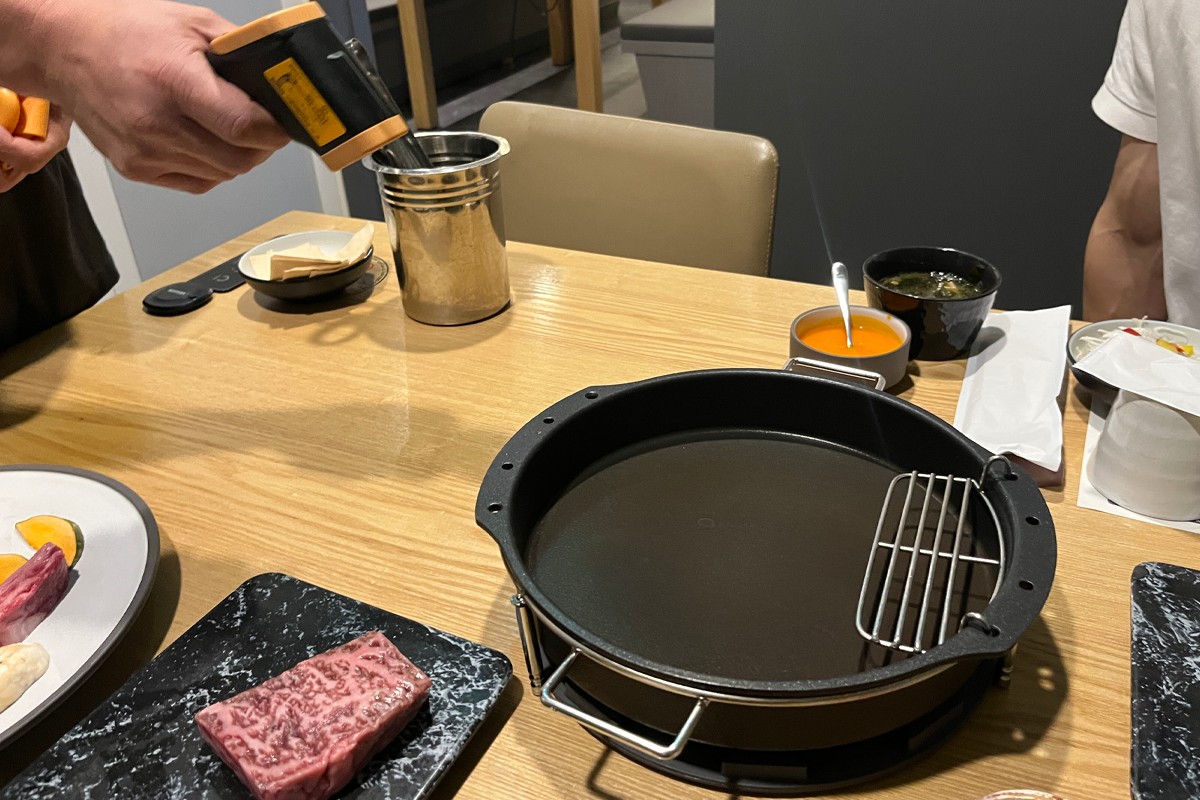 In order to cook the cuts of beef to bring out the best flavors, the temperature of the grill is controlled precisely.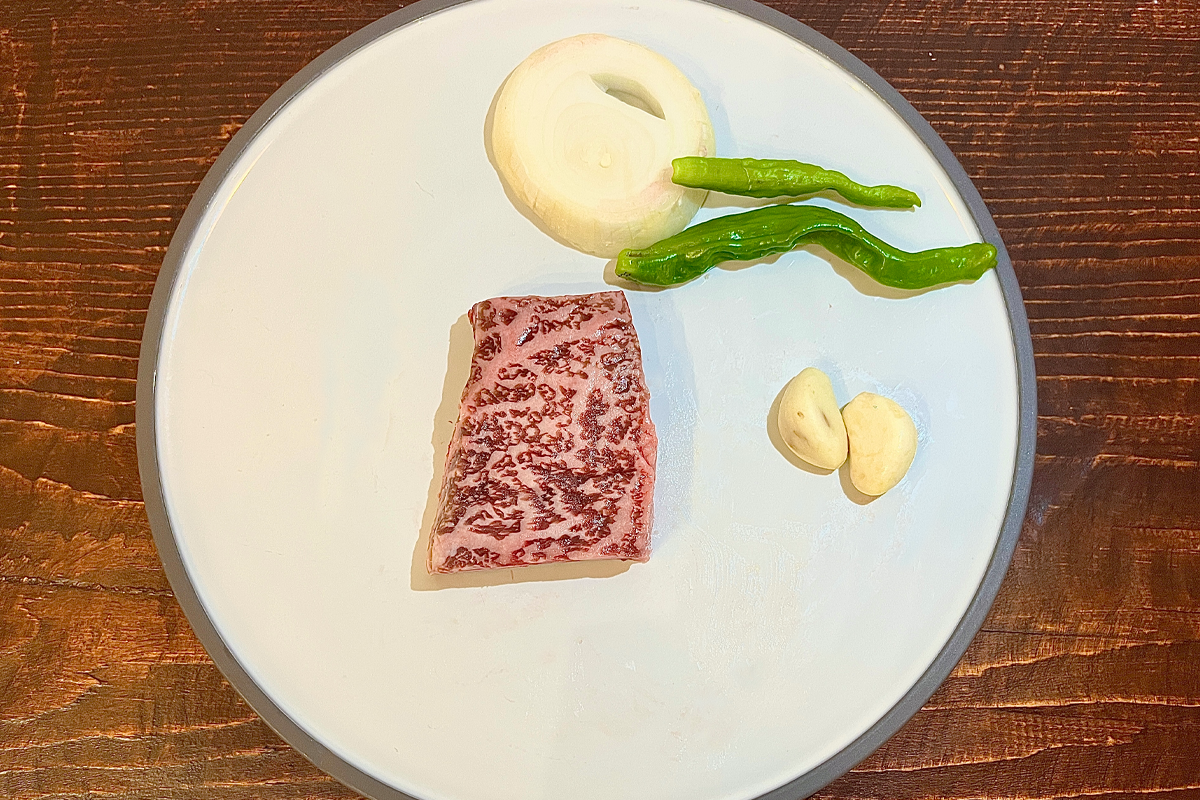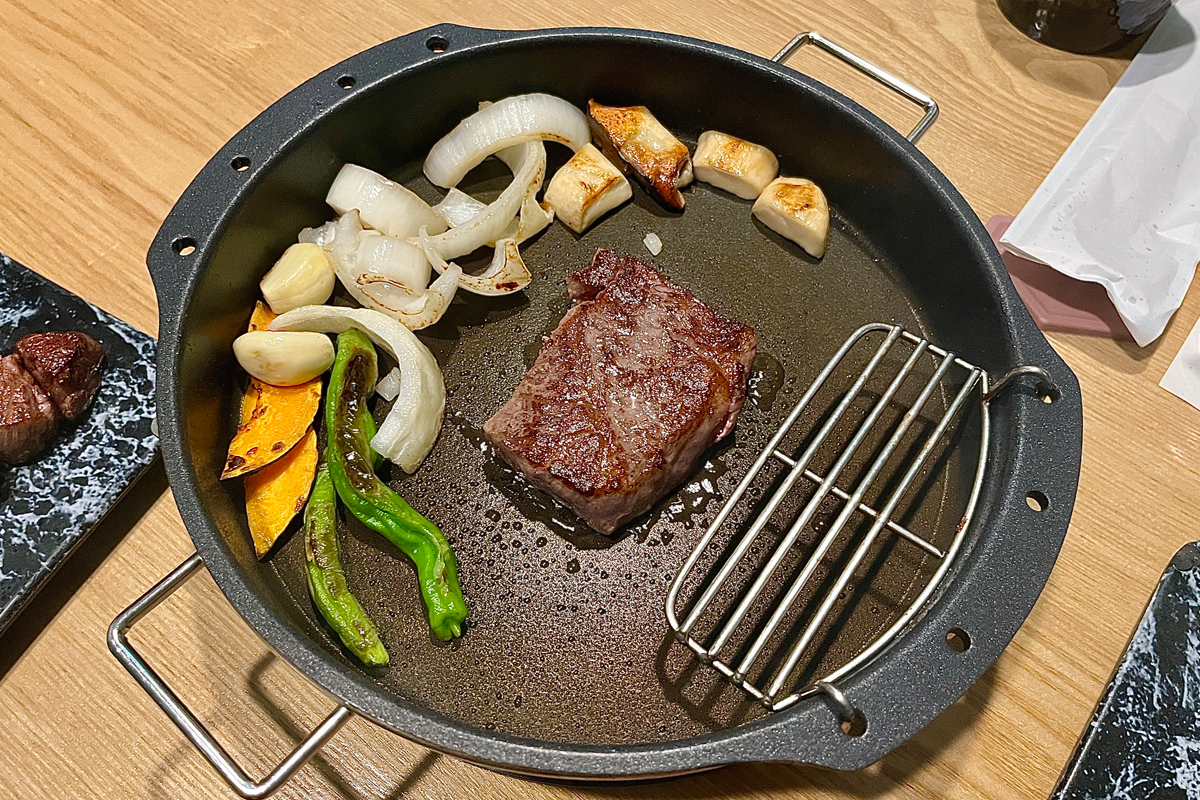 [KGS] 1++ Striploin 40,000 KRW / 110g
Once you take a bite of a piece of sirloin, you can tell that the fat on the sirloin is distributed evenly, and with each bite, and a rich aroma of beef coats your tongue. The owner grills the beef with immaculate skill, just slightly searing the surface of the beef.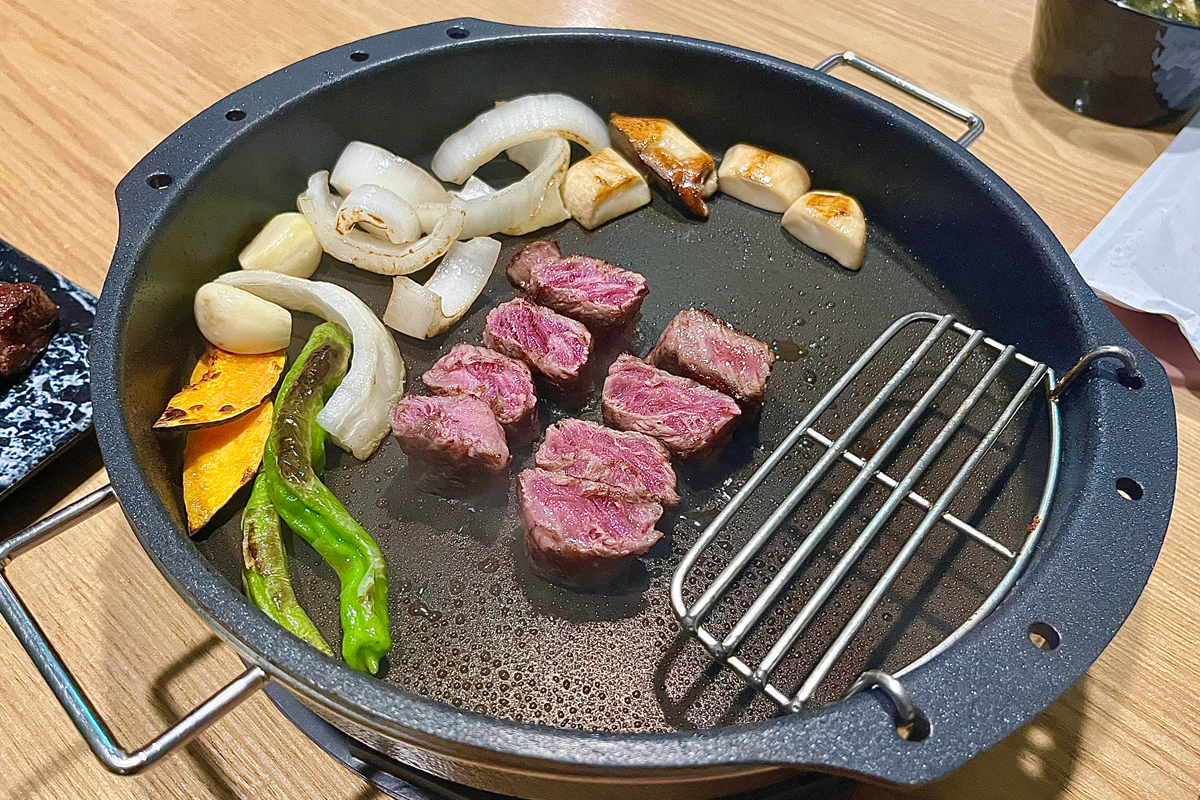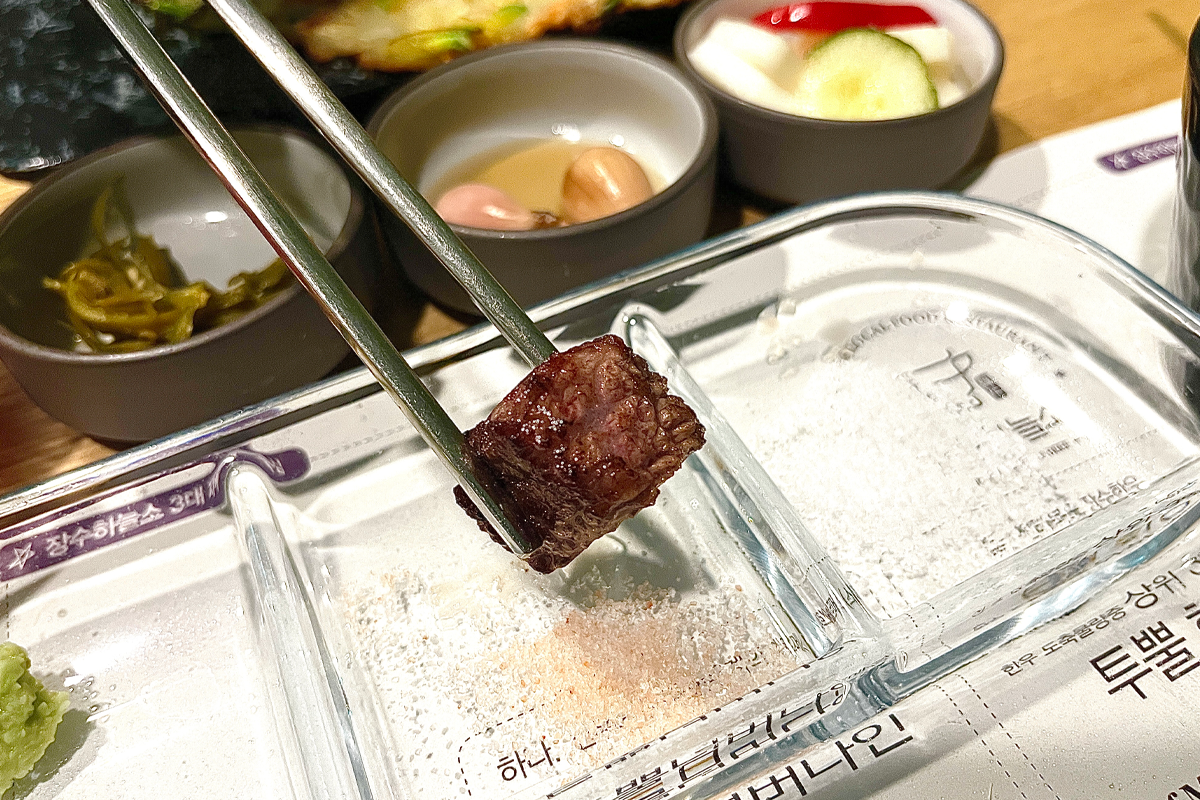 First, eat it on its own to get a feel of what the beef tastes like, and then dip it in mustard, sea salt, or Himalayan salt to add more flavor.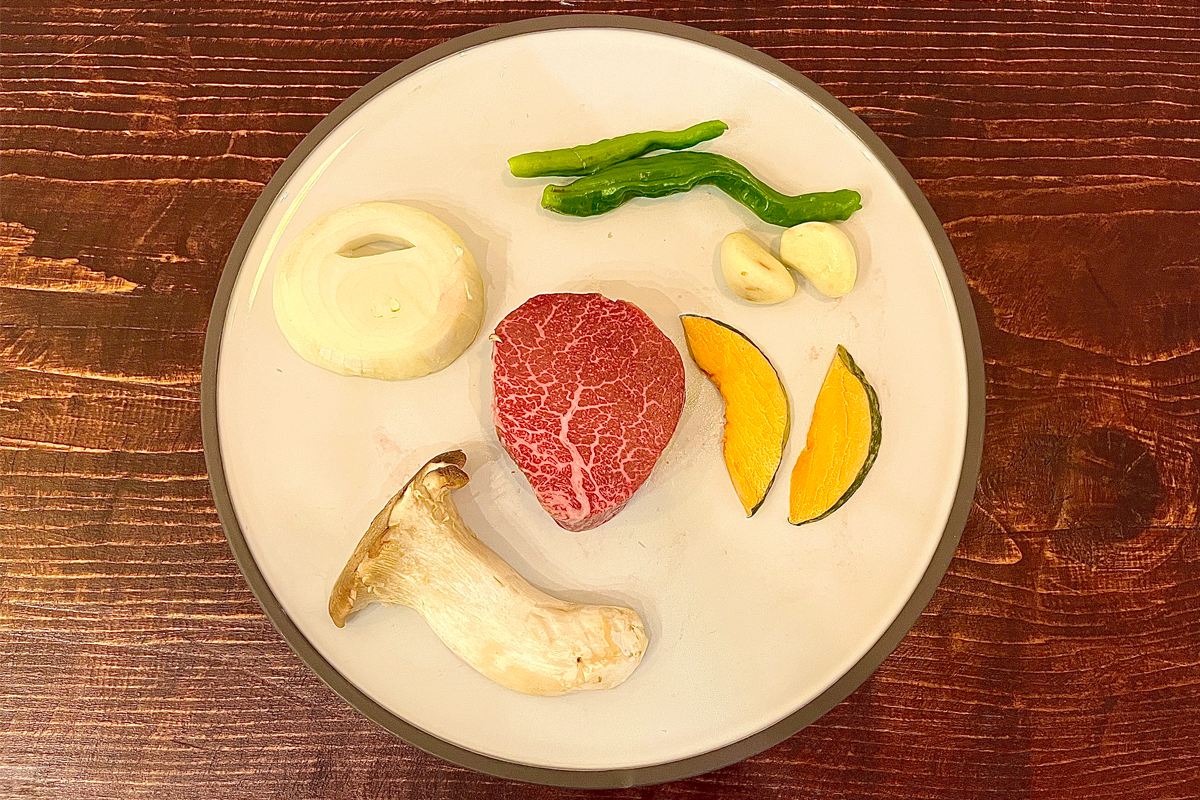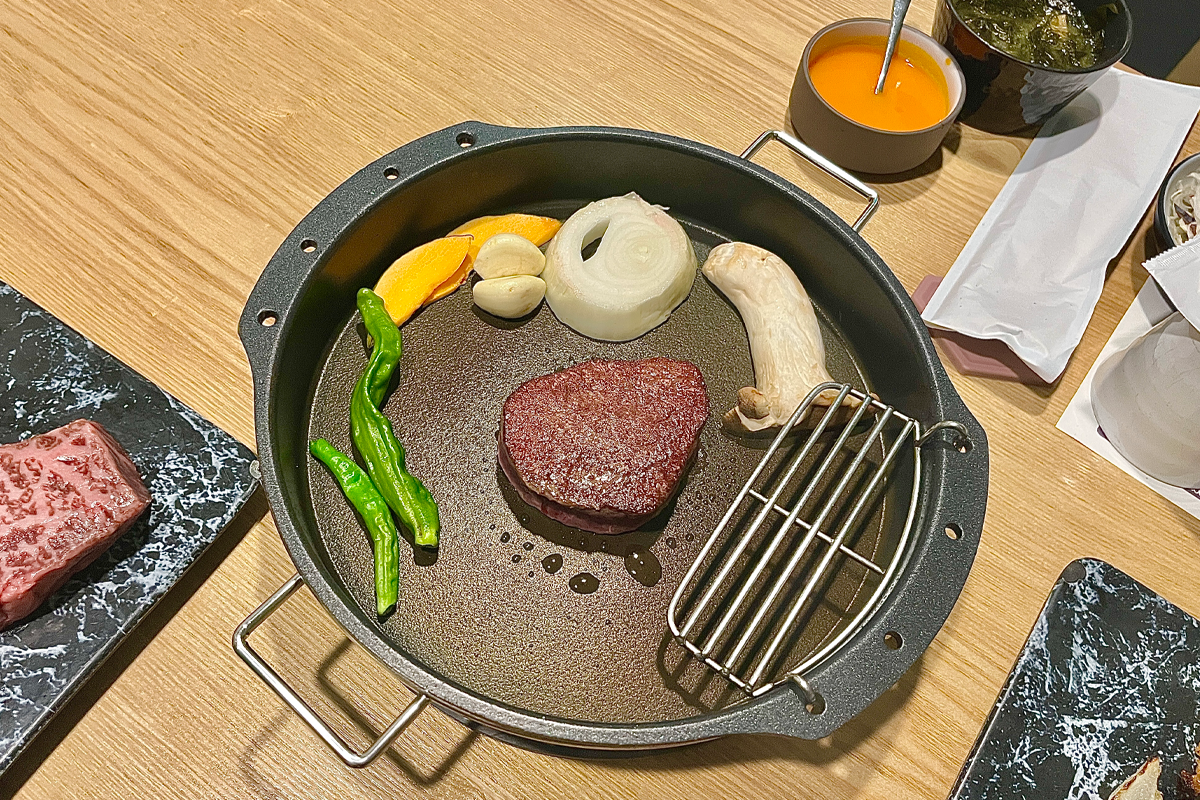 [KGS] 1++ Tenderloin 47,200 KRW / 110g

The tenderloin, otherwise known as fillet mignon, relatively has less fat and has more of a chew. It was perfectly grilled for 5-7 minutes on each side. An aromatic beefy flavor coats the inside of your mouth.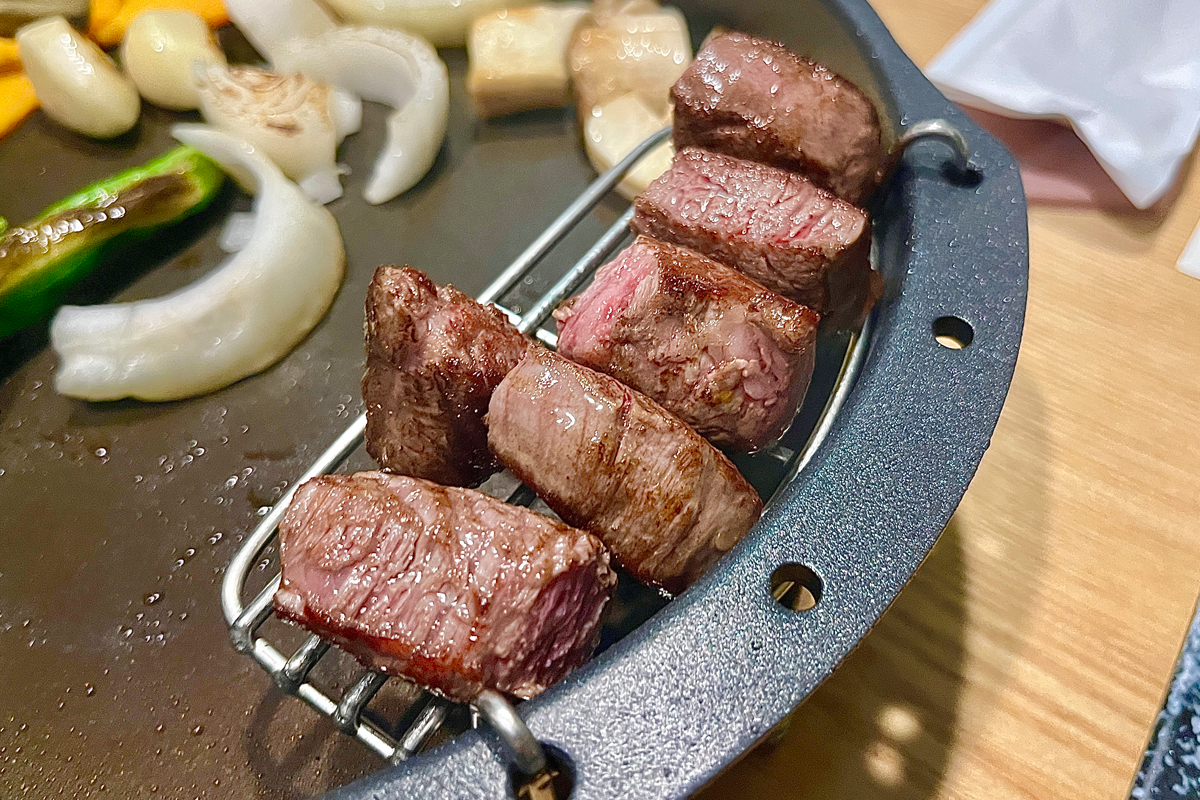 The freshly grilled beef has a shiny sheen of grease that makes it look even more appetizing.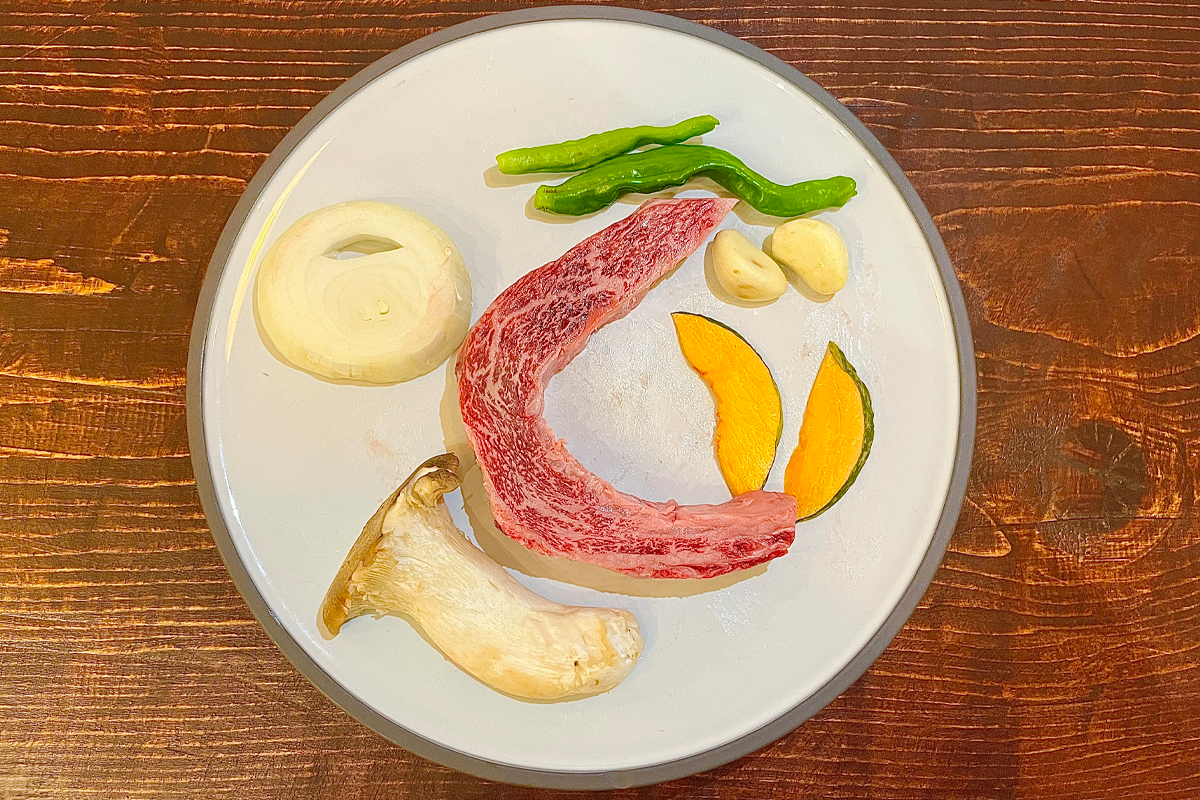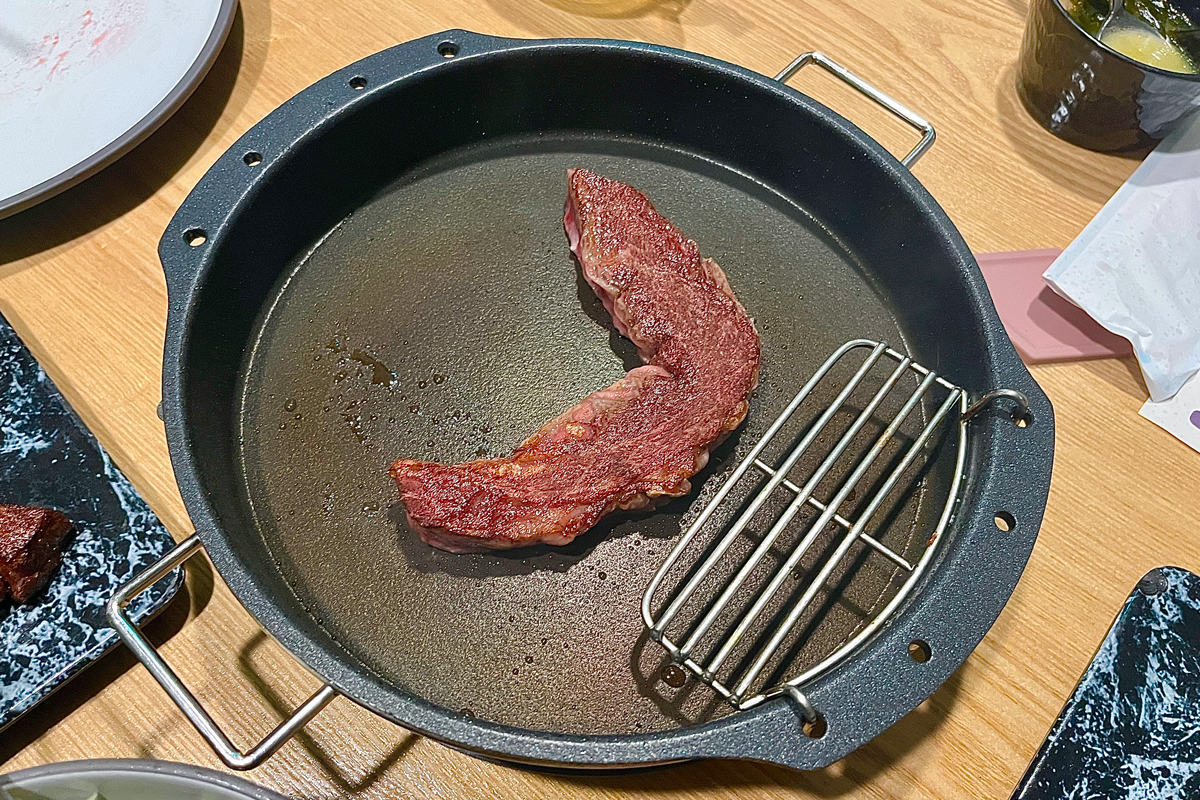 The ribeye cap is located under the shoulder of the cow and is carefully removed from the ribeye. Because of its rarity and exquisite flavor, it is said to be the essence of beef.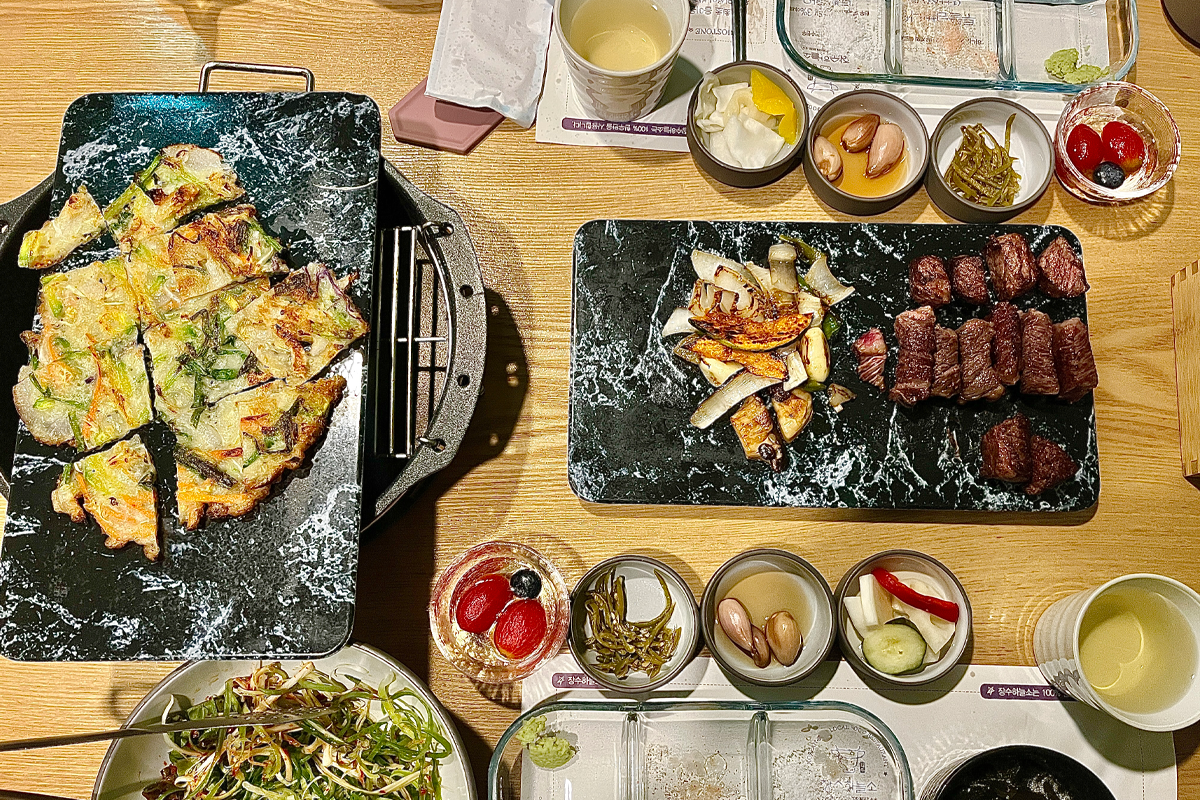 The steak pieces are delectable whether it is eaten on its own or with other vegetables like chives or lettuce. If you like a clean beef flavor, just pinch some salt on your piece.
What's even better is that you get a serving of radish kimchi fried rice, or cold noodles if you order two or more orders of the beef.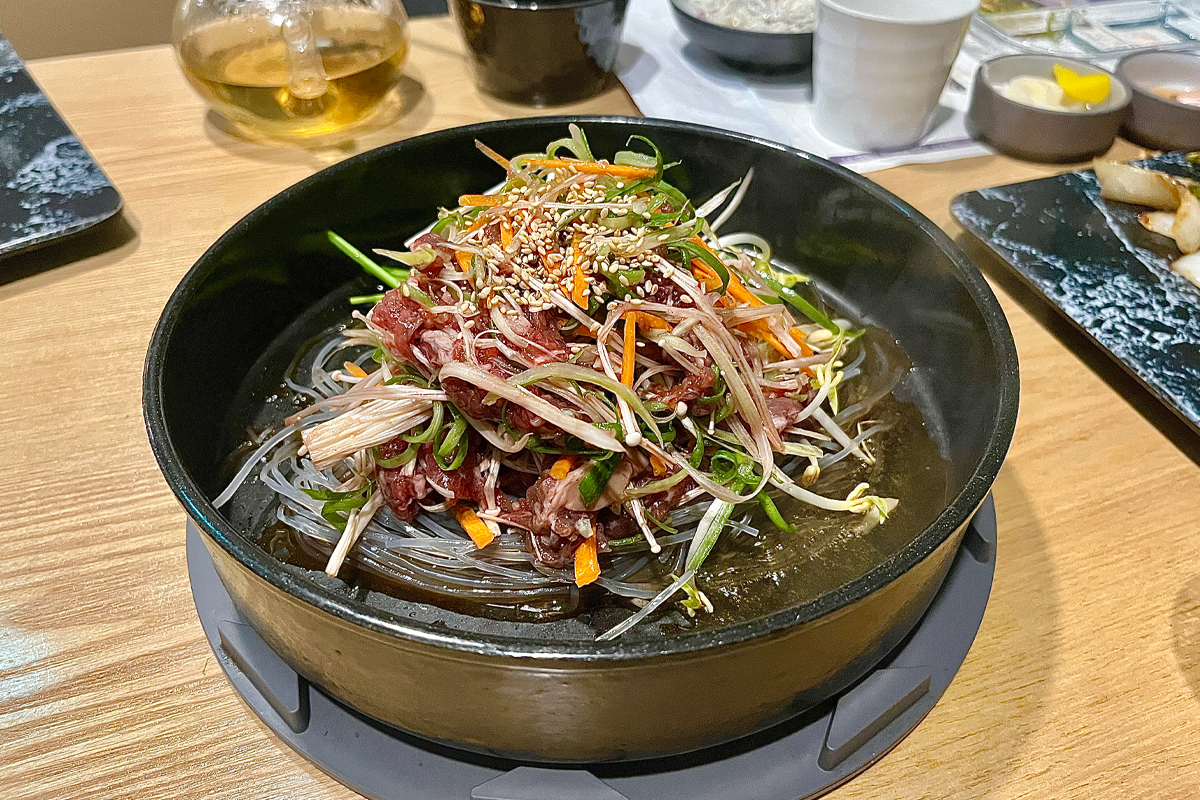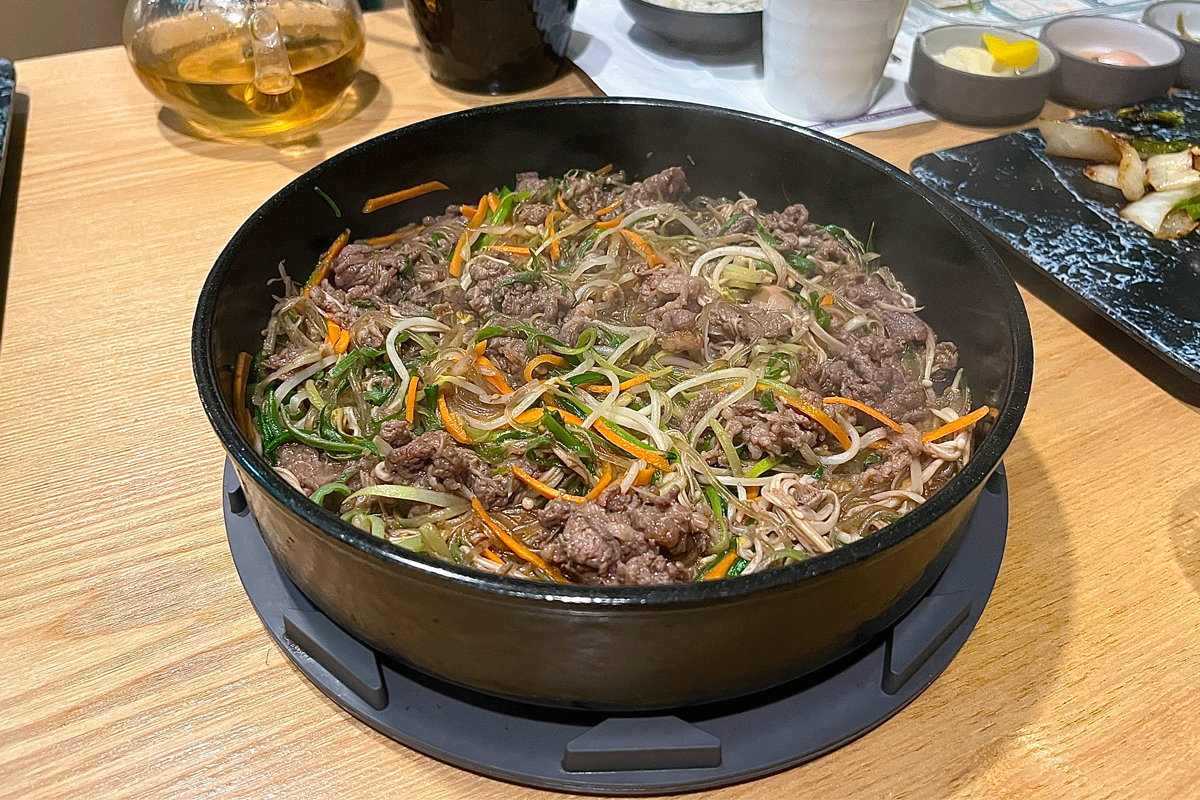 Are you not satisfied after just two orders of beef? Order some bulgogi, a Korean traditional beef dish that contains thinly sliced beef, glass noodles, enoki mushrooms, carrots, and onions. This is a balanced and nutritious dish that both Koreans and foreigners order often.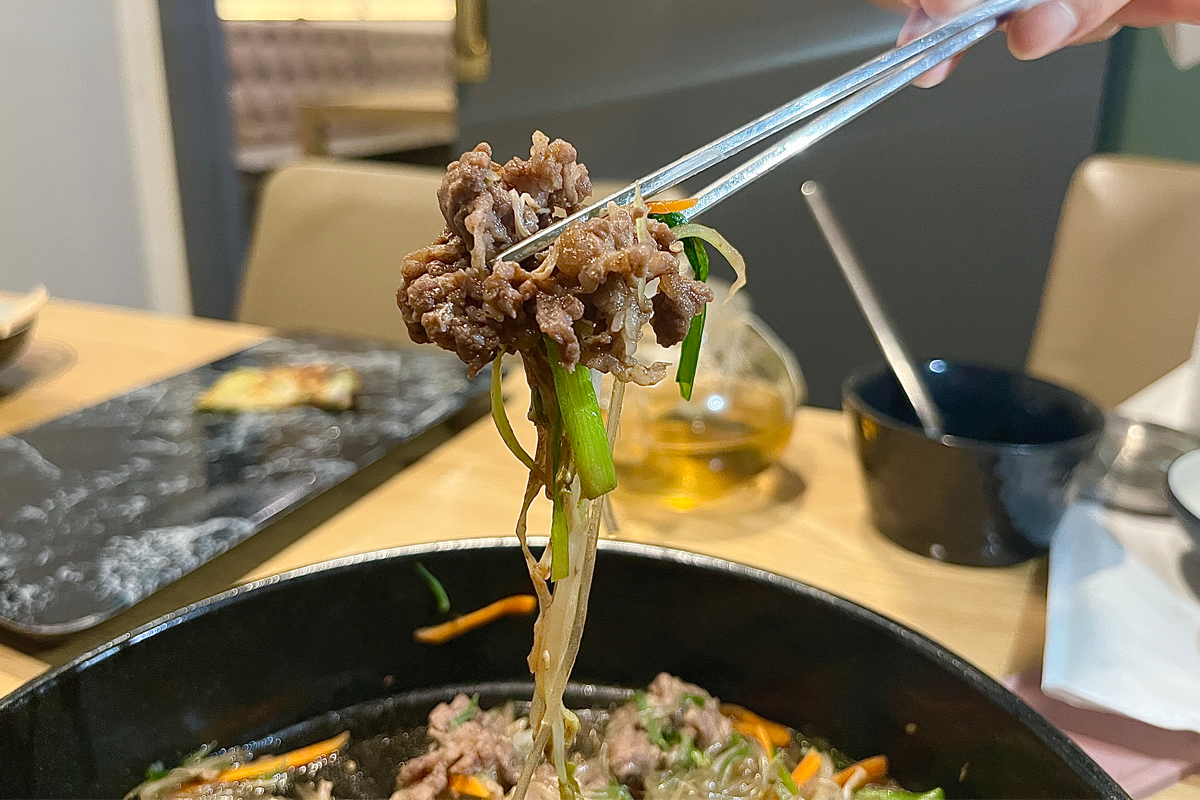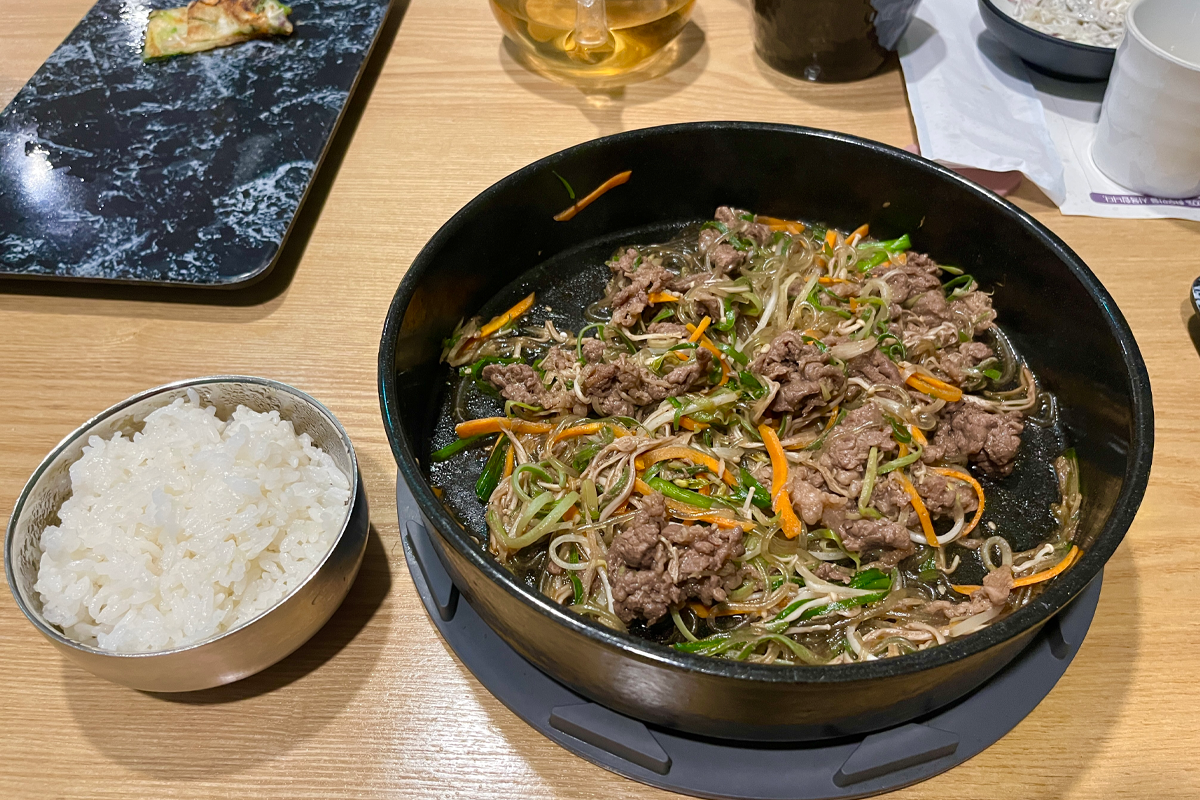 Even the bulgogi here is made with the same high-quality beef.
---
How to Get There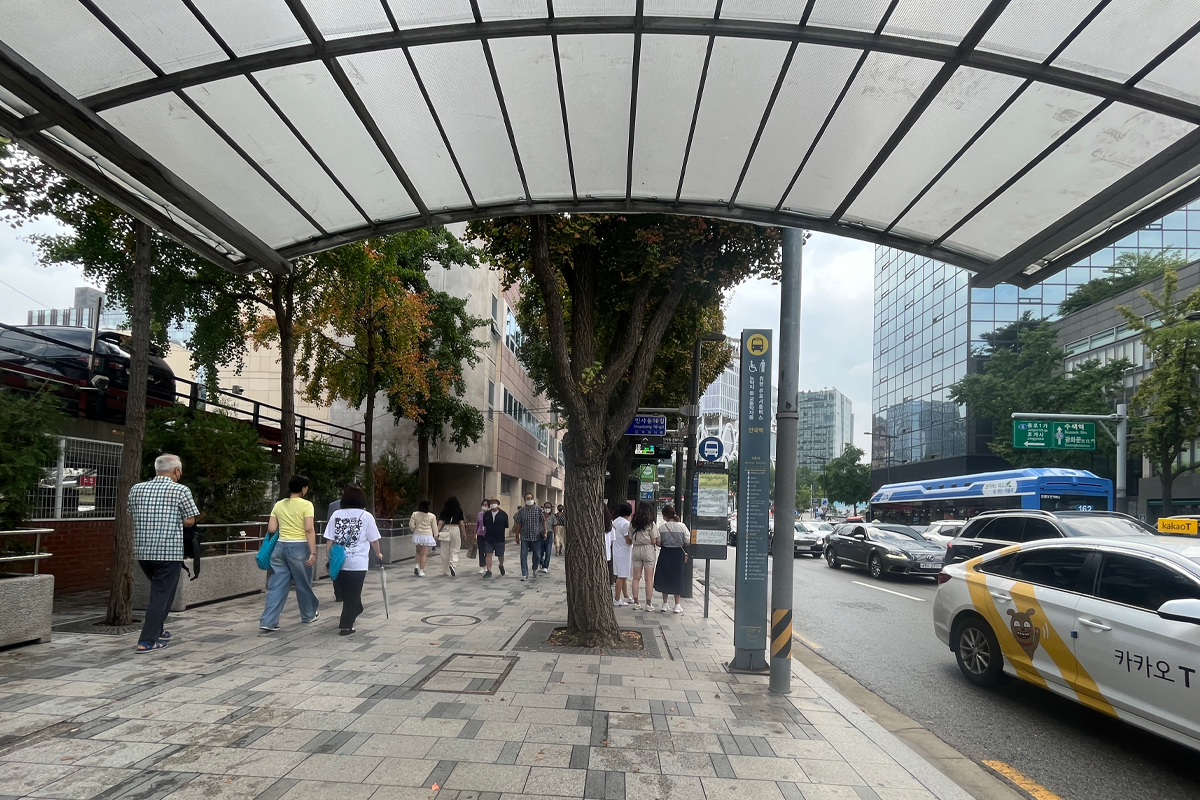 Walk straight from Exit 6 of Anguk Station.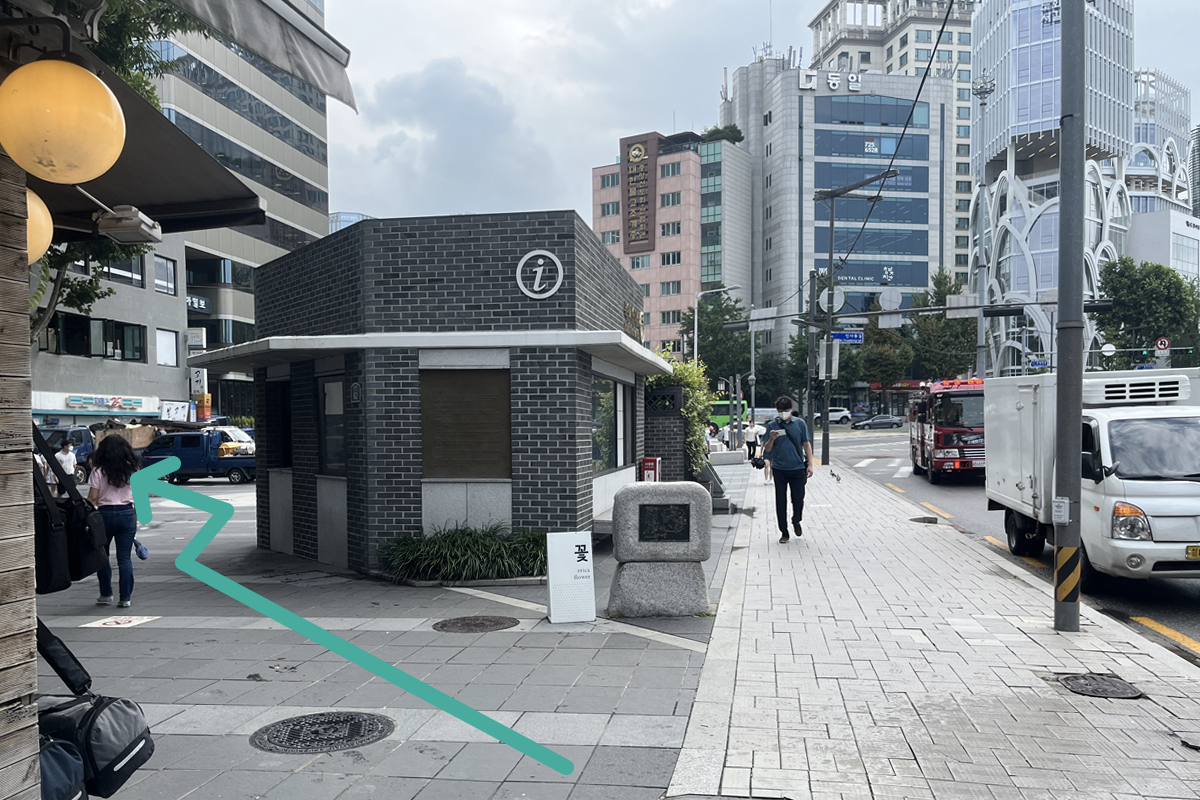 Turn left at the Tourist Information Center.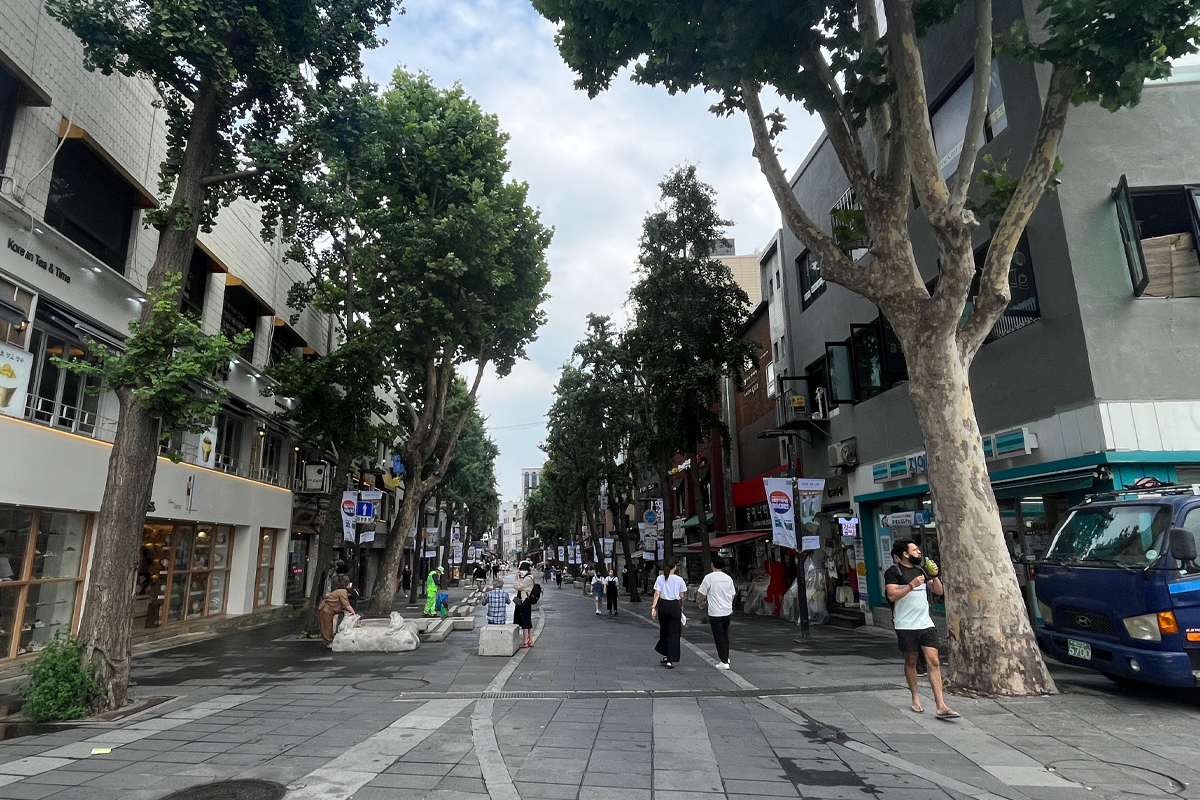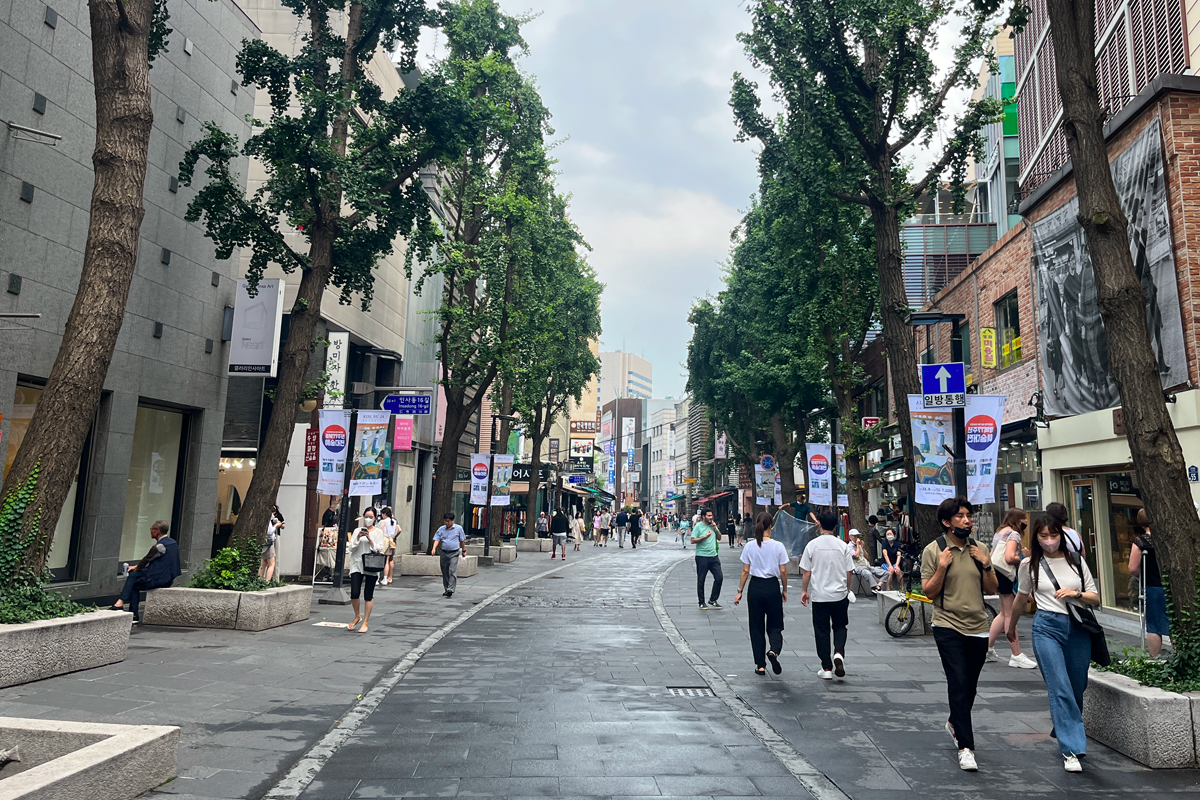 Walk straight into the main Insa-dong road.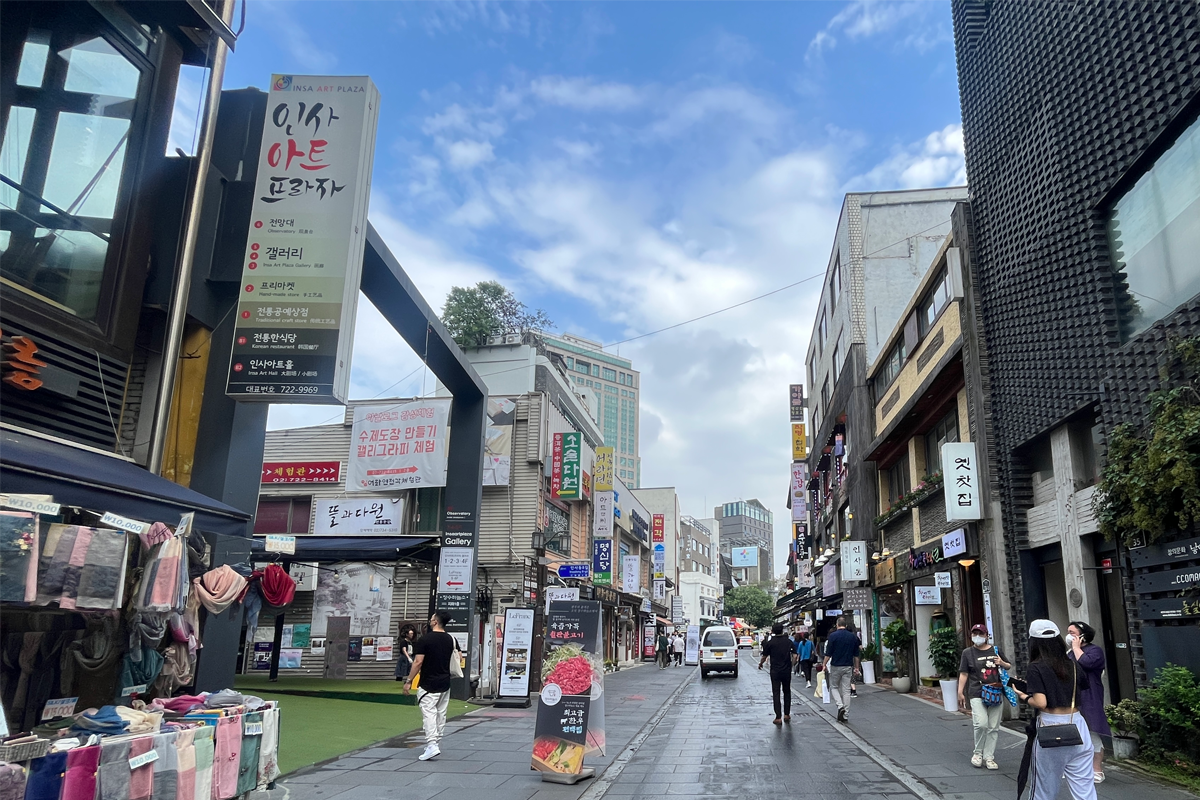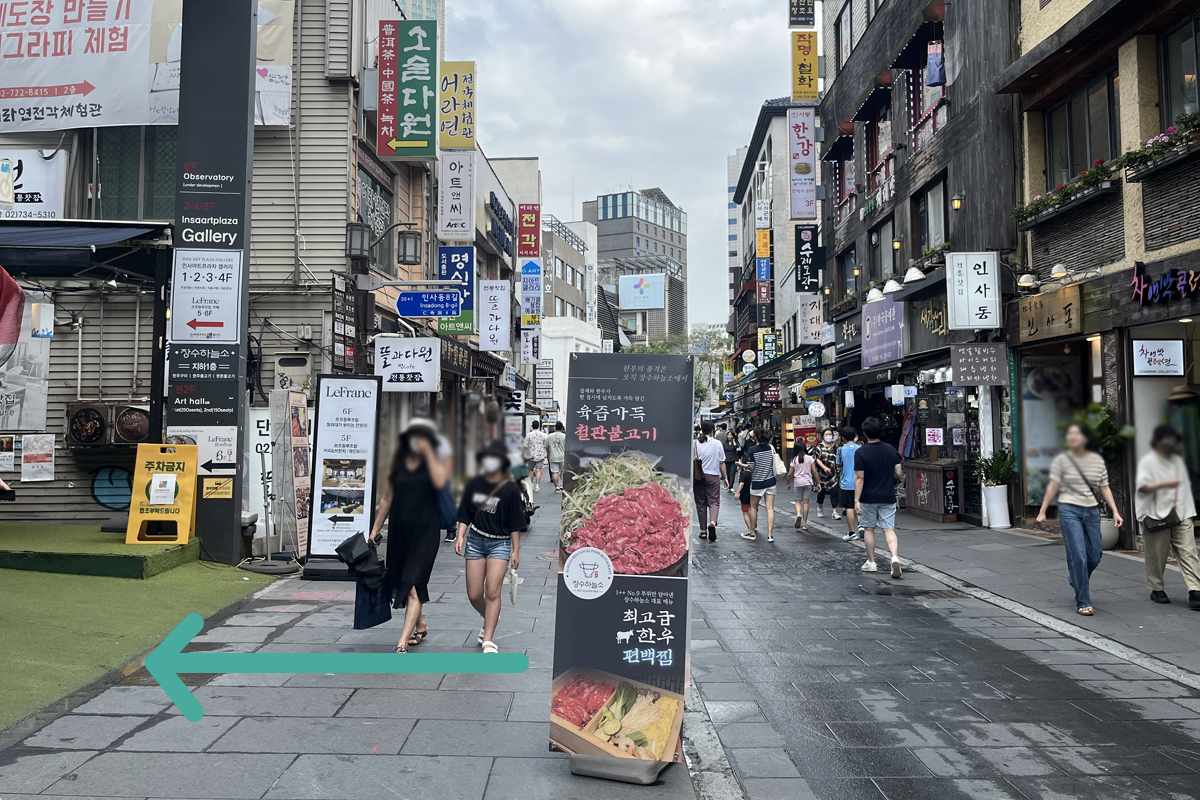 Go straight for about 400 meters and you will see the entrance for Jangsu Sky Beef.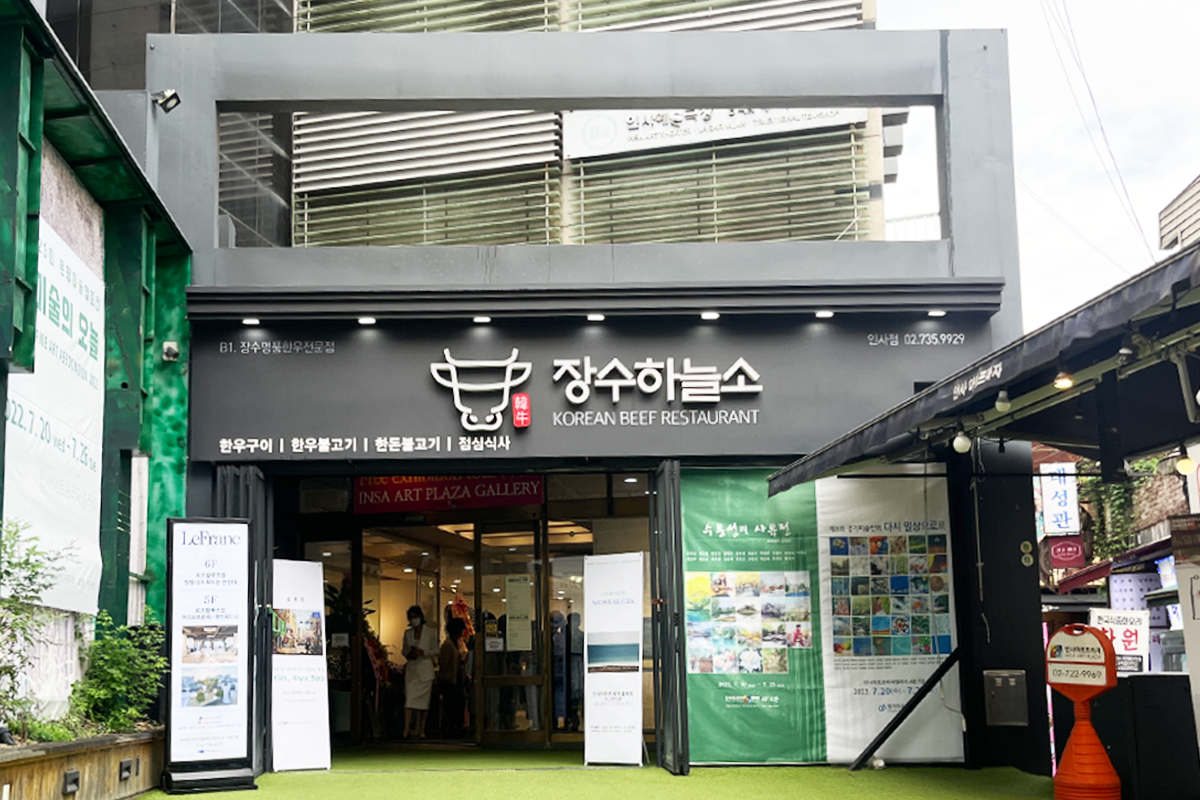 You've arrived at Jangsu Sky Beef! Enjoy!
---
Jangsu Sky Beef in Insa-dong
---
We hope that you can enjoy a delicious meal of Hanwoo beef at Jangsu Sky Beef! If you have any questions or concerns, please leave a comment below or send us an email at help@creatrip.com. You can follow us on Instagram, TikTok, Twitter, and Facebook to stay updated on all things Korea!
---