PPEUM Clinic Sinnonhyeon Branch
You don't need to spend a fortune to be beautiful at Ppeum Clinic Sinnonhyeon Branch!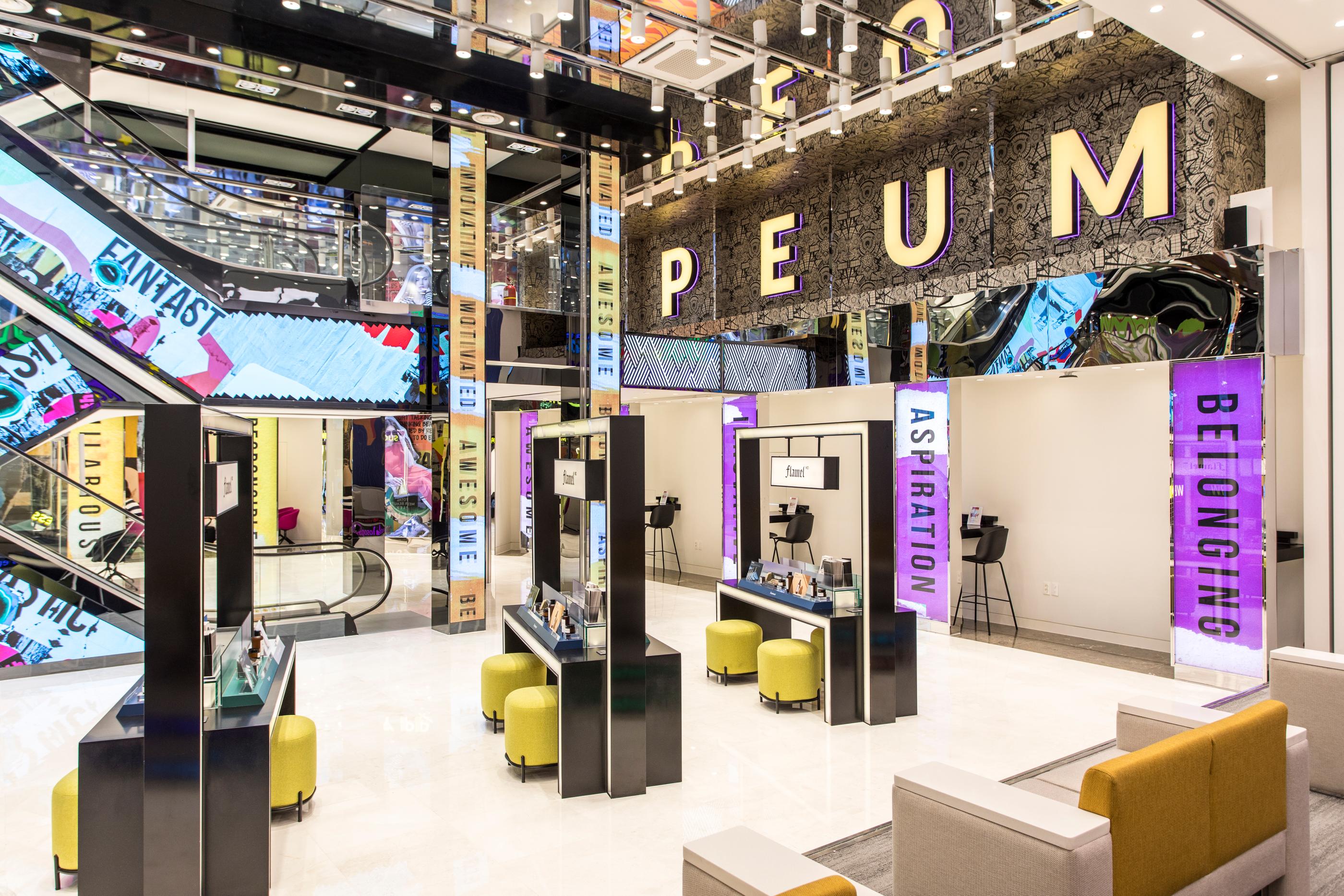 In recent years, more Koreans have been adding cosmetic procedures to their weekly schedules. If we're going to talk about clinical beauty in Korea, we have to talk about one of the largest dermatological clinics, Ppeum Clinic. They have a variety of procedures including skin whitening, tightening, facial slimming, and more! Their prices are transparent and they provide the same prices to both Koreans and foreigners. There are English and Chinese interpreters on-site so foreigners don't have to worry about being cheated on!
Want to relax while getting a facial upgrade? Then look no further!
---
Ppeum Clinic Sinnonhyeon Branch
Ppeum Clinic Sinnonhyeon | Reserve Now
---
Information
Address: 서울특별시 강남구 강남대로 470 12-15F (go to 13F)
13F, 470, Gangnamdaero, Gangnam-gu, Seoul
Hours:
Weekdays 10:30 - 21:00
Saturday 10:30 - 17:00
Sunday 11:00 - 17:00
---
Why We Recommend It
Ppeum Clinic is a major brand clinic with many branches throughout Korea where they are confident in their skin treatments and cosmetic procedures.
It is conveniently located by a subway station and you can go shopping after your appointment.
They provide services in English, Chinese, and Thai so foreigners who cannot speak Korean can come reassured.
Their pricing is transparent having the same prices for both Koreans and foreigners.
---
Things to Keep In Mind
You can make same-day reservations at Ppeum Clinic Sinnonhyeon Branch. However, if the timeslot you reserved is full, they may request for a time change.
If you wish to make changes to the date or time of the reservation after confirmation, contact us at support@creatrip.com.
If you are more than 10 minutes later than your reserved time, your reservation may be automatically canceled, in which case you will not be able to get a refund on the deposit you paid beforehand.
English and Chinese interpreters are always on standby at the Sinnonhyeon branch of Ppeum Clinic.
*Thai translations are available on the weekdays from 10:00 to 18:00. An English interpreter will be assigned on the weekends.
Tax refund should be requested at the counter while presenting a passport. Tax will be deducted from the refunded Creatrip deposit.
After your procedures, apply sunscreen thoroughly and do not expose your skin to high temperatures(hot bath, sauna, etc.)
---
Price
Special November Deals (11/1-11/30)

Honey Glow Peel + LDM Moisture Management + Mask Pack
(Moisture Replenishment Package)

75,000 KRW
39,000 KRW

Pico Toning with Vitamin Care and Mask Pack
(Skin Toning & Brightening Package)

110,000 KRW
59,000 KRW

Mint Thread Lift (4 threads) + Jawline Botox (50 units) + Jawline Lifting Injection + PS Injection (3 cc)
(Year-end Face Lift Package)

530,000 KRW
310,000 KRW

Shurink Universe Eye Lift (100 shots) + Wrinkle Botox (one area)
(Eye area or Nose bridge)
(Wrinkle Lifting Package)

135,000 KRW

Picofraxel + Pore Injections (nose and cheeks) + Mask Pack + LED treatment
(All-in-one scar, pore, pigmentation, and elasticity package)

190,000 KRW
99,000 KRW

Exosome G-MPF (1 vial) + Dermaroller + Moisturizing Skin Botox
(Seasonal Skin Booster Package)

290,000 KRW

HOT Recommended Procedures

Single Mole Removal (<2 mm)

9,000 KRW
5,000 KRW

Single Mole Removal (>2mm)

1 Session: InMode - Full Face, 1 mode (FX or FORMA)
(Reduces wrinkles and fine lines while regenerating collagen and trimming fat)

190,000 KRW
119,000 KRW

1 Session: InMode - Full Face, 2 modes (FX+FORMA)
(Reduces wrinkles and fine lines while regenerating collagen and trimming fat)

350,000 KRW
220,000 KRW

1 Session: Aqua Peel (3 types)
(Moisturize skin by removing sebum, dirt, bacteria, etc. from the pores)

35,000 KRW
25,000 KRW

Shurink Universe Ultra (100 shots)
(Gives lifting and elasticity to the skin)

70,000 KRW
39,000 KRW

Fillers 1cc (using Korean ingredients)
(Under-eyes, aegyosal, forehead, etc.)

120,000 KRW
70,000 KRW

Lip Filler + Lip Corner Filler + Lip Corner Botox
(For perfect, natural lips!)

180,000 KRW

Chin Botox 50 Units (using Korean ingredients)

(For a delicate, slim jaw)

35,000 KRW
19,000 KRW

Wrinkle Botox 1 Area (using Korean ingredients)
(Forehead, eye area, under-eyes, nose bridge, etc.)

30,000 KRW
19,000 KRW

*Please note: There may be additional fees.
How to Reserve
| | |
| --- | --- |
| Step. 1 | Make a reservation on the Creatrip reservation page. |
| Step. 2 | Enter the requested information in detail, and pay a 10% deposit (the remaining bill will be paid on-site). |
| Step. 3 | Reservations will be confirmed within 1 business day. |
| Step. 4 | Present your voucher to the receptionist. It can be found in My Reservations. |
---
Our Visit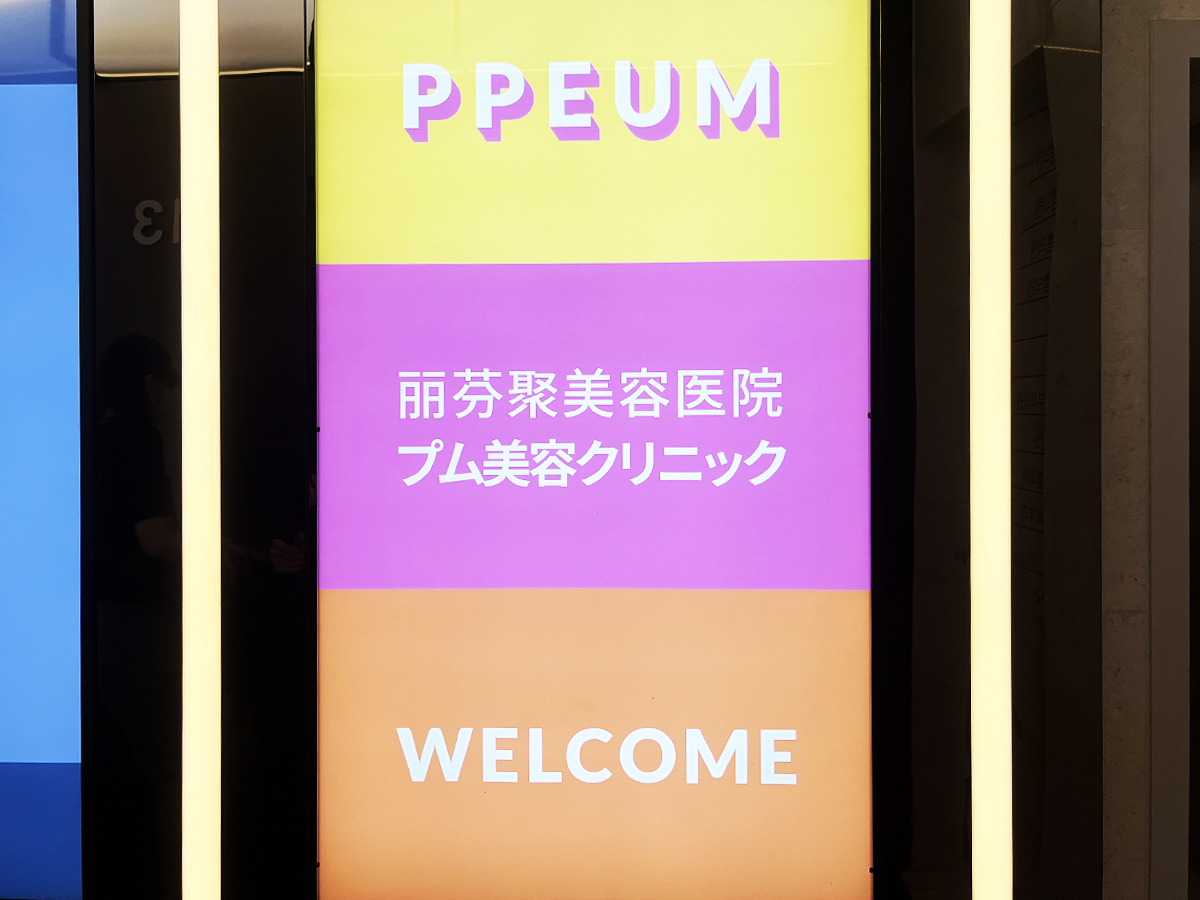 The entire clinic is on the 12th, 13th, 14th, and 15th floors but the counter is located on the 13th floor. Fill in the requested information and the receptionist will assist you in deciding what procedures you want and assign an interpreter.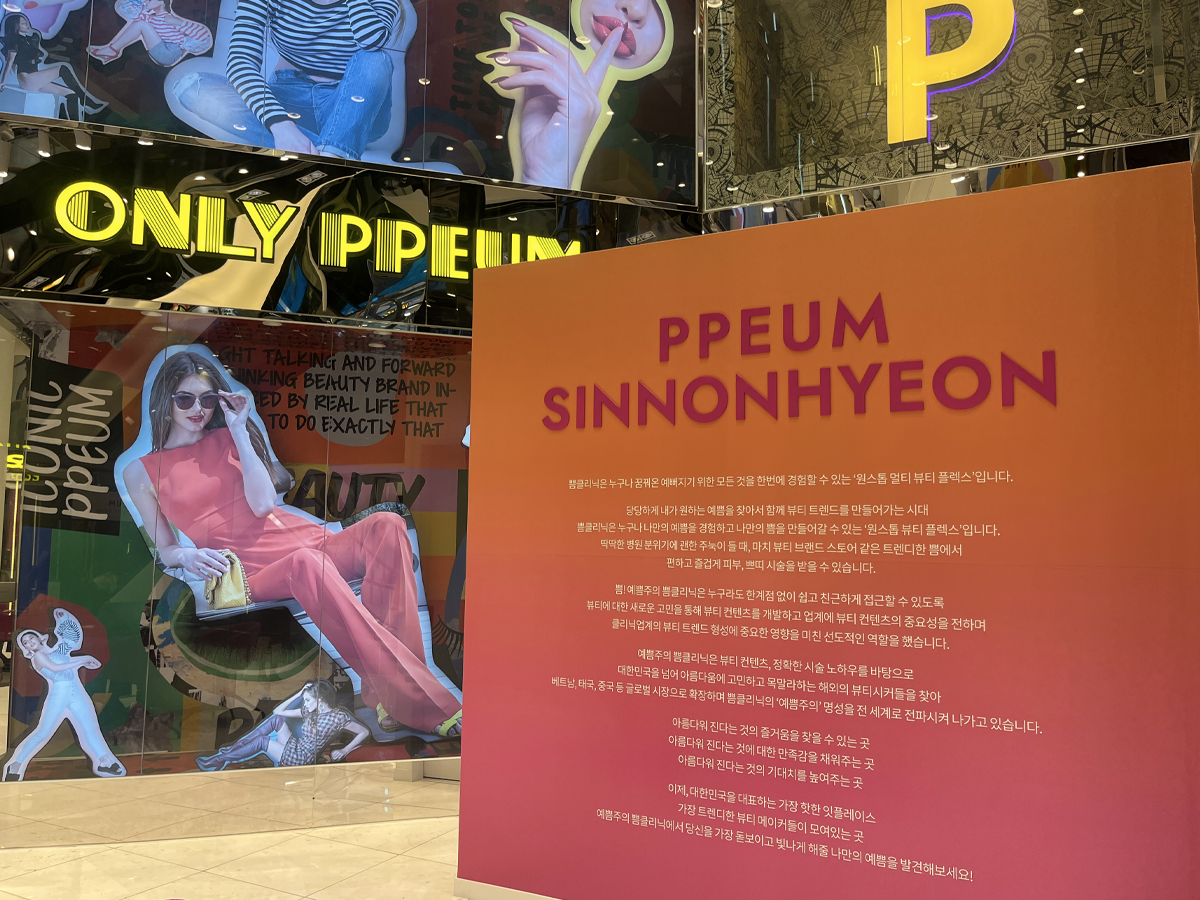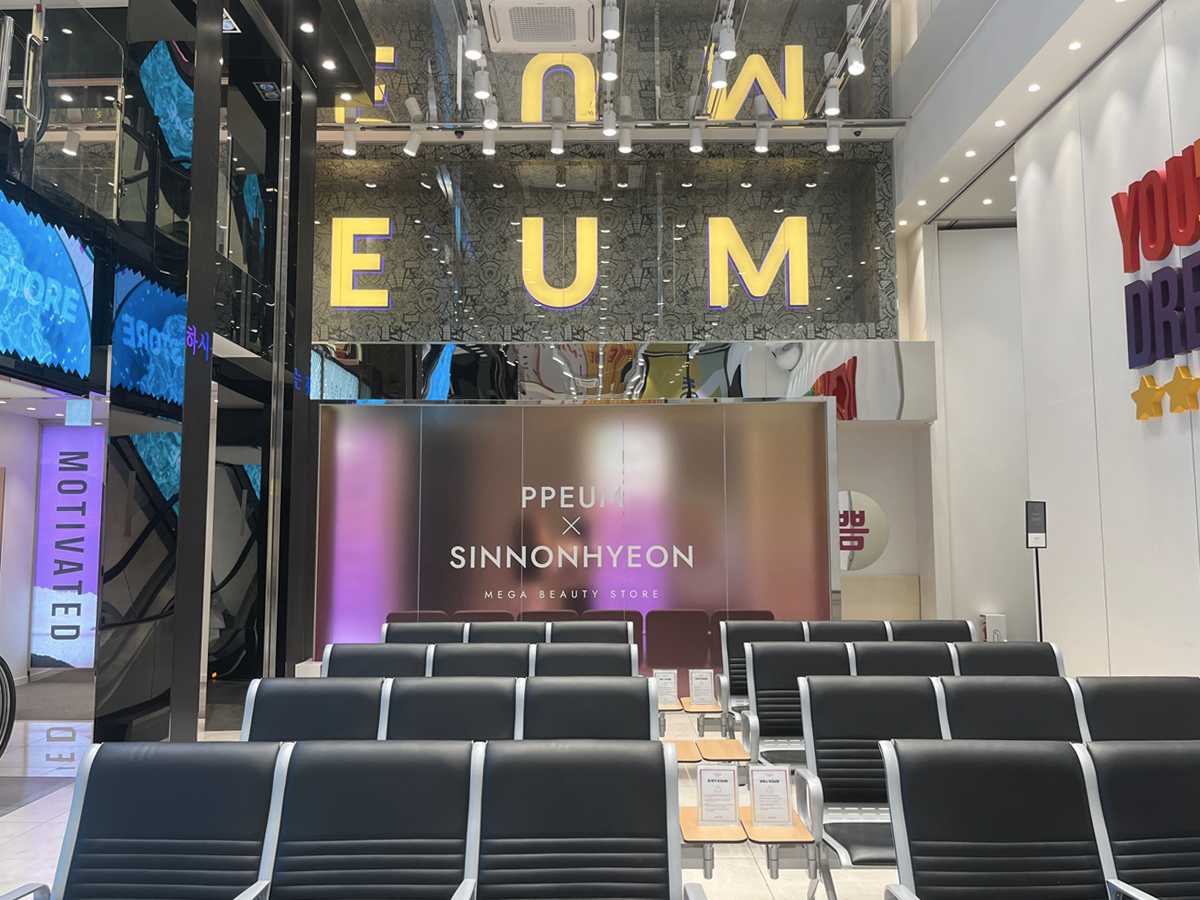 Any hospital, whether or not it is a facial clinic, gives you the nerves. However, here at Ppeum Clinic, the interior is designed in a very playful and fashionable matter, which made us think we were at a shopping mall.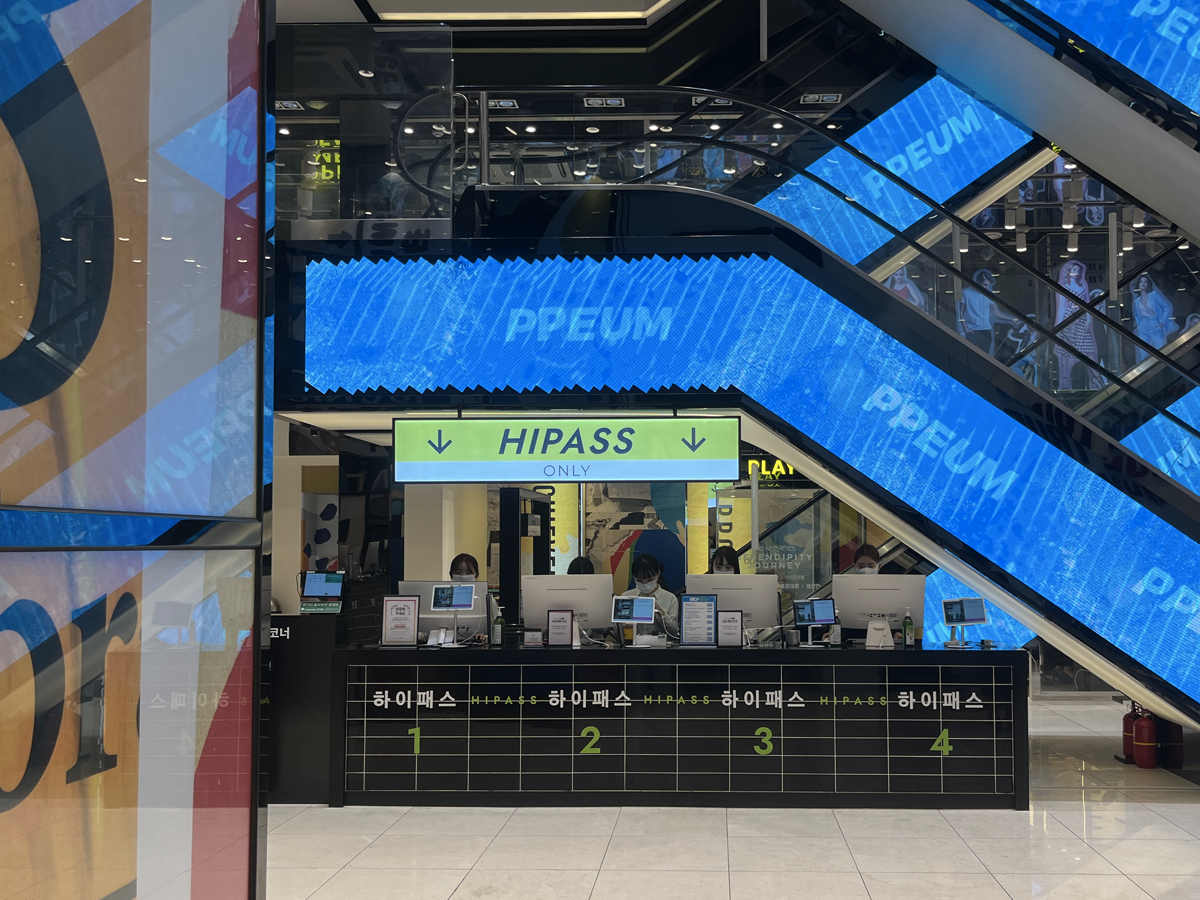 At the counter, show your reservation voucher and fill in the provided form. The receptionist will assist in arranging a consultant and procedures.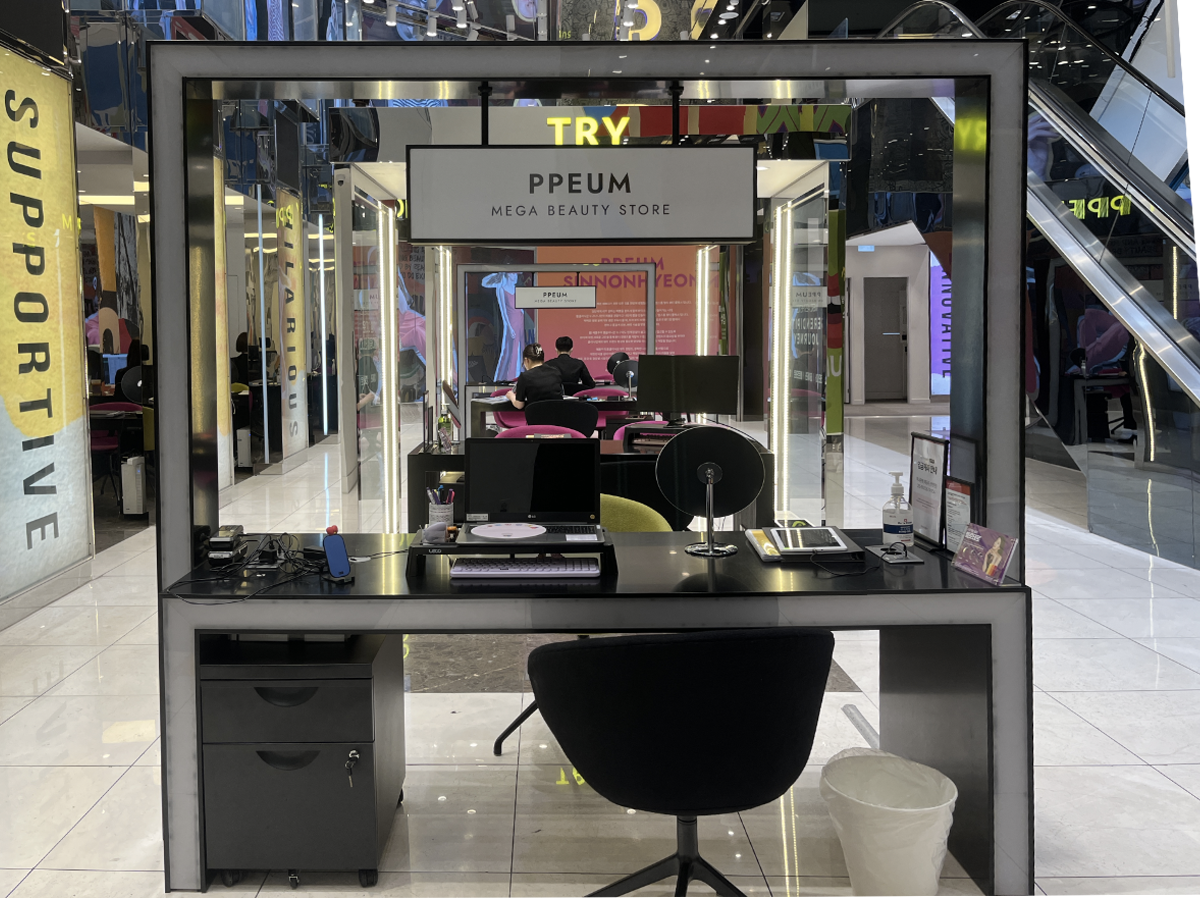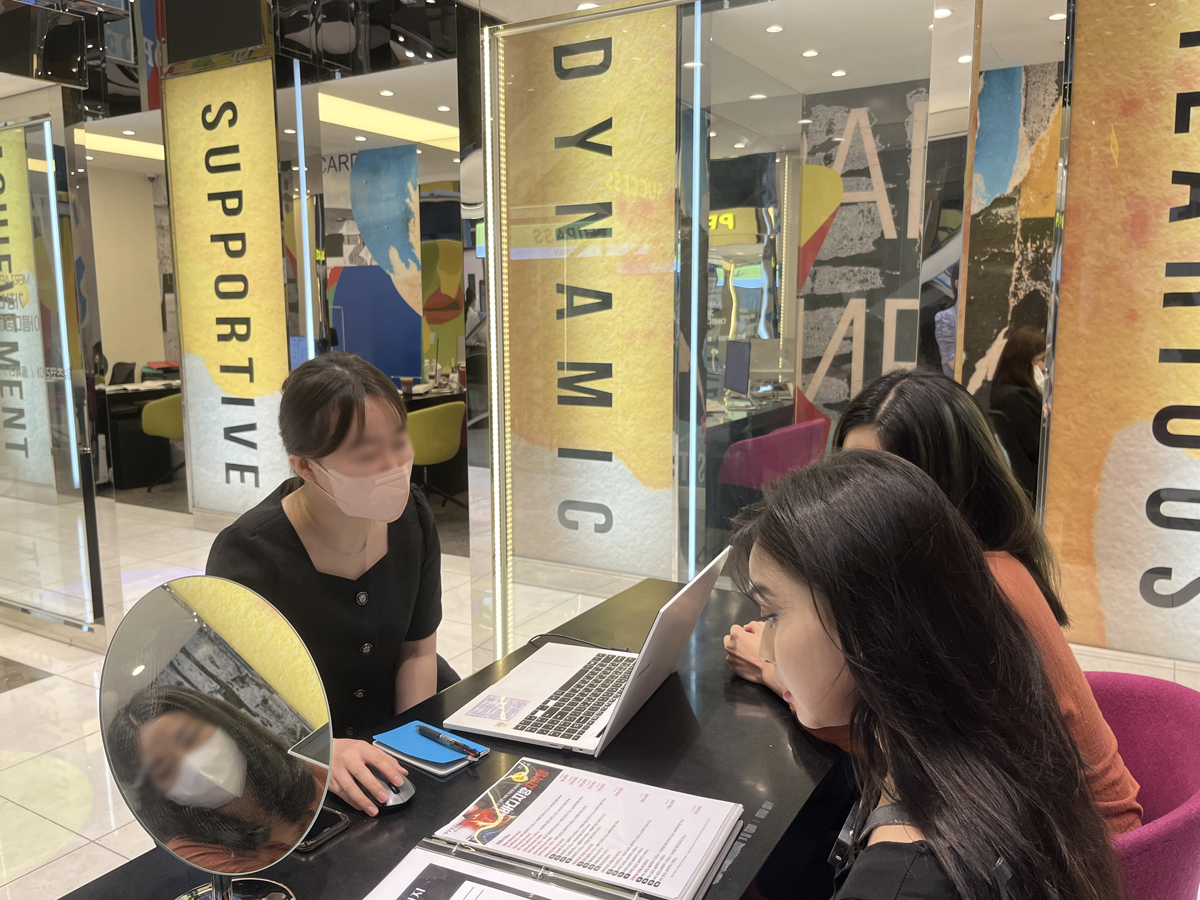 The Chinese consultants are very professional and explain the effectiveness of each procedure and also gave fitting recommendations. For example, I personally think my cheeks are too round and I want more elastic skin, so the consultant suggested that I get the INMODE face-lifting laser and LDM to get rid of skin dehydration.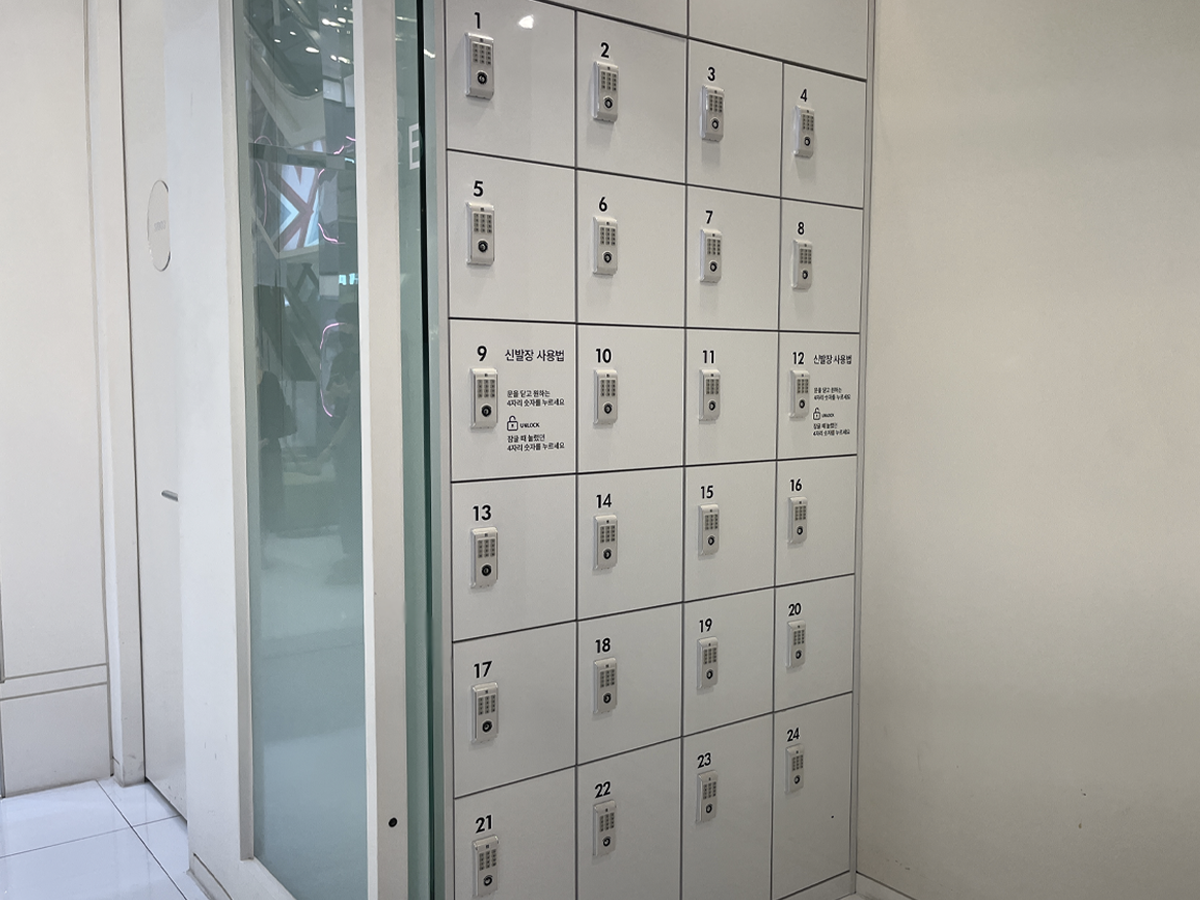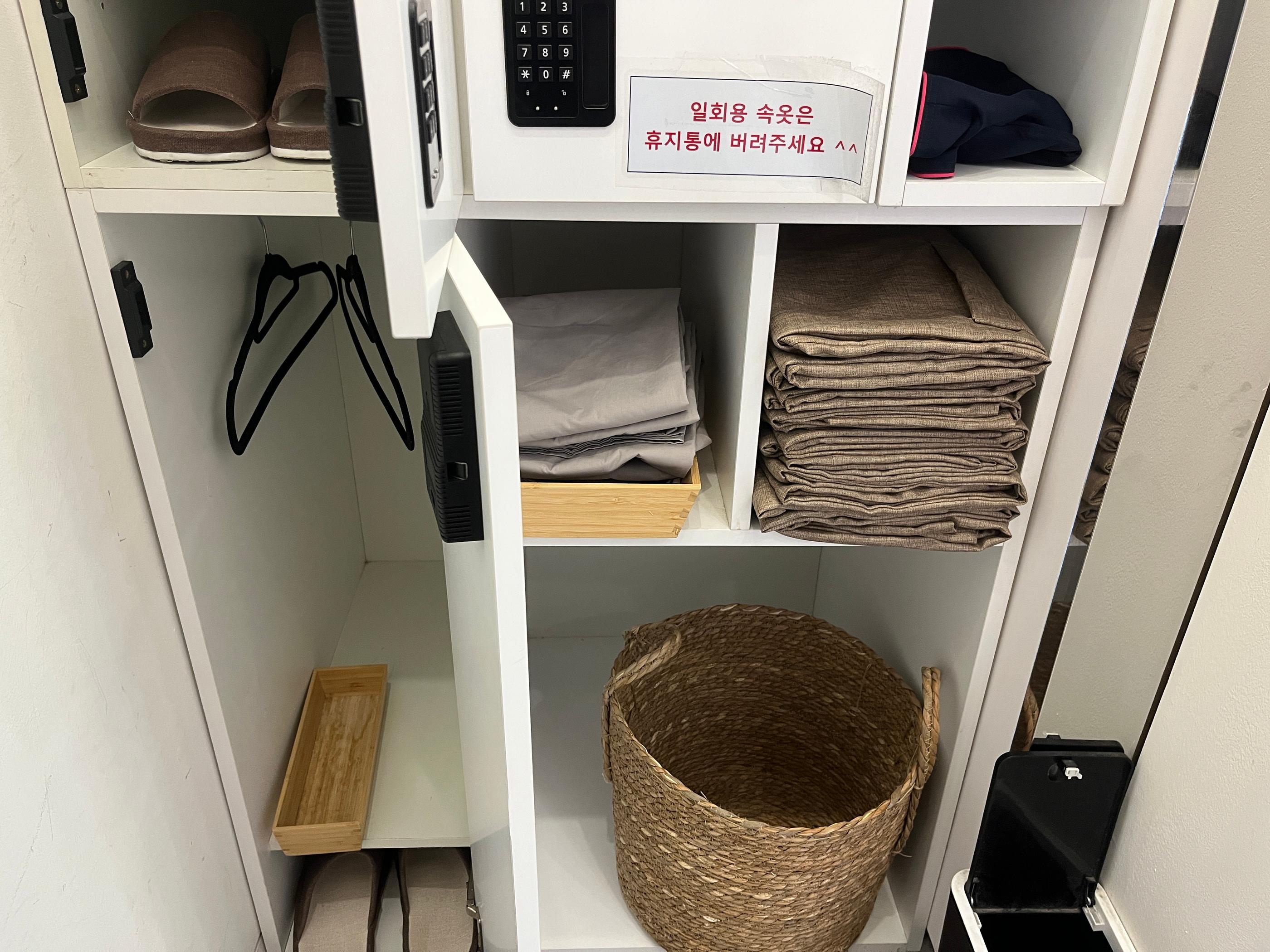 Before the procedure, you can store things in the lockers. There are also towels, a change of clothes, and more so everyone would be in the most comfortable conditions.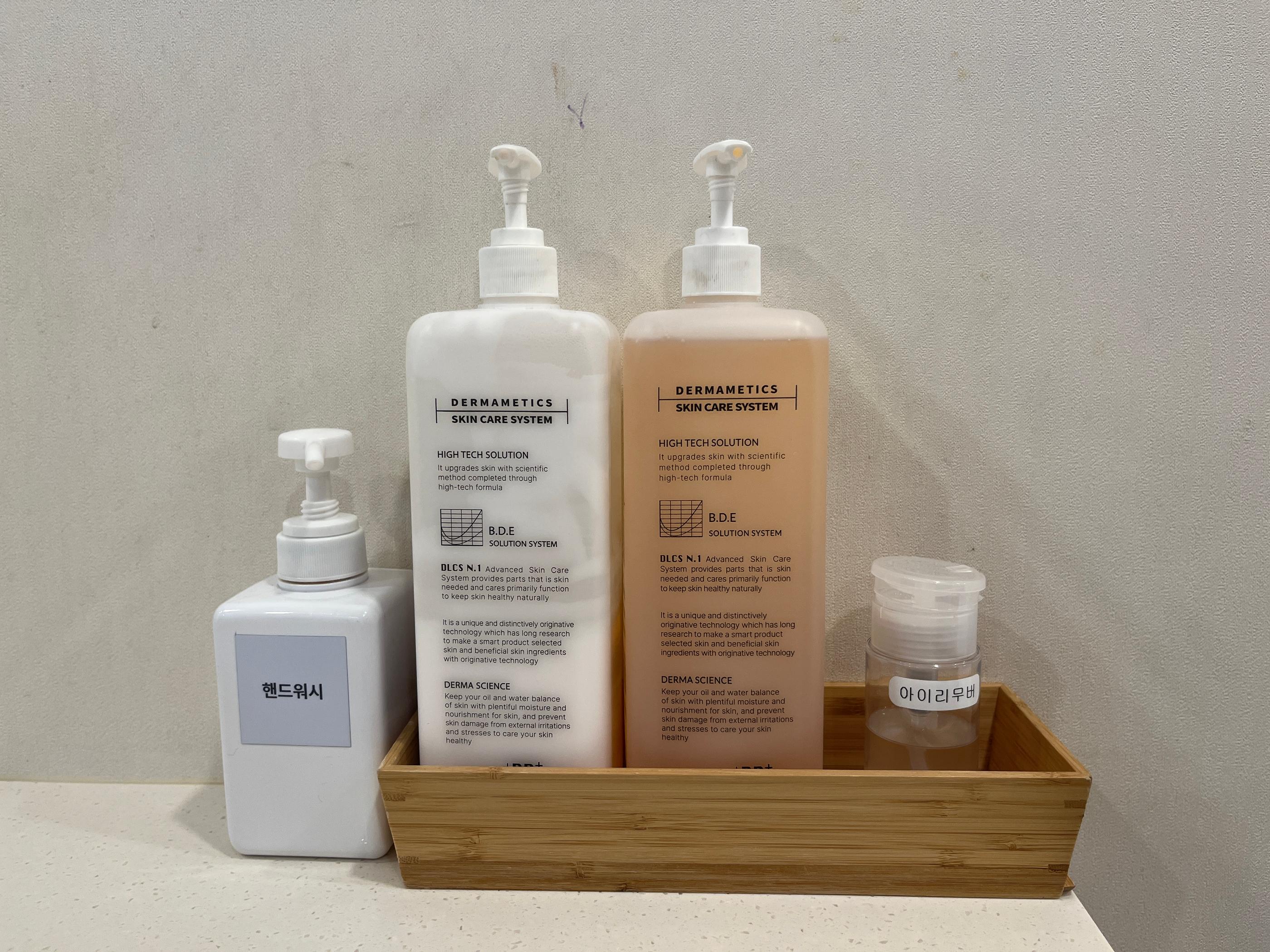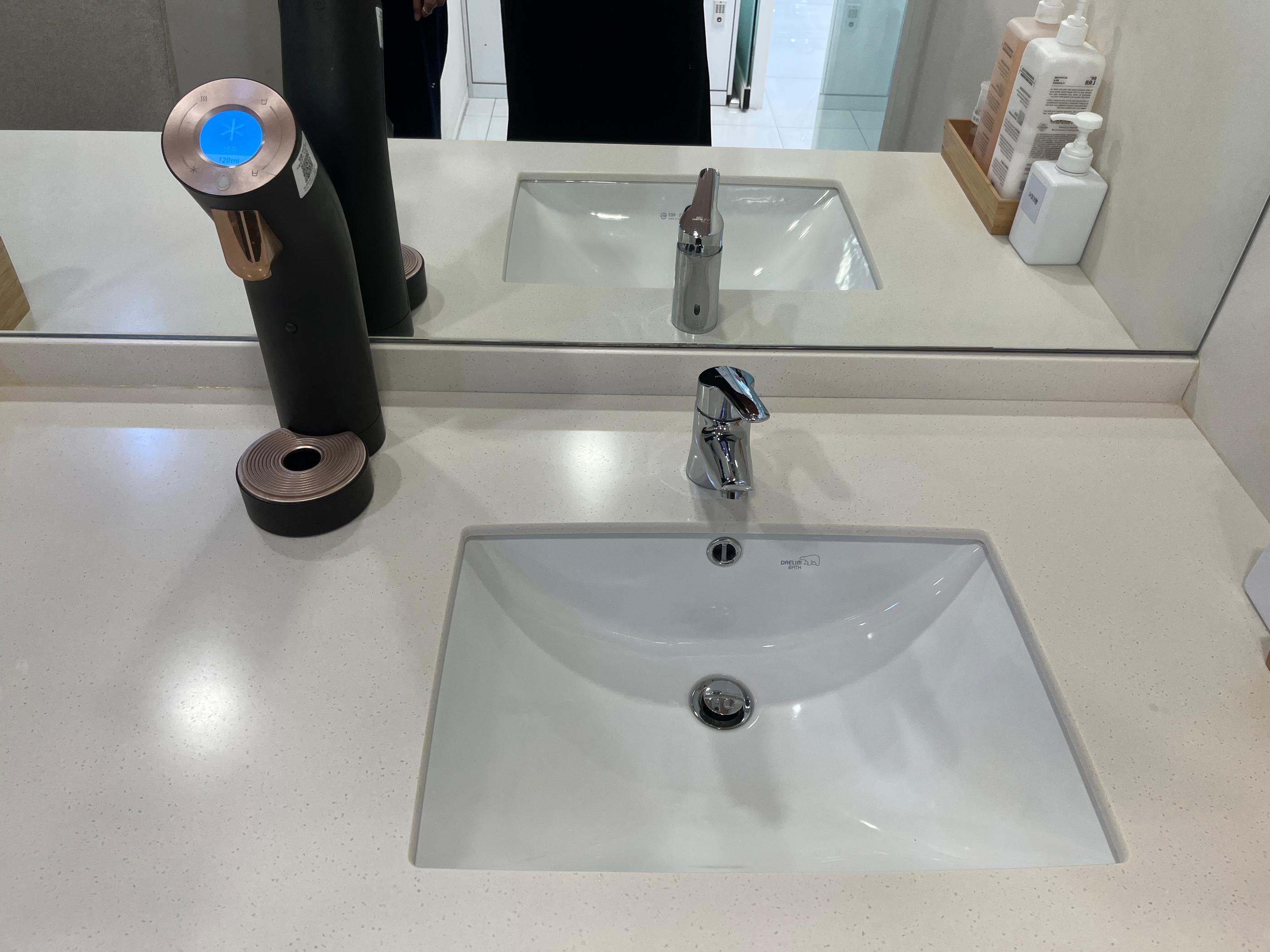 If you have makeup on, you should cleanse it off thoroughly before the procedure. There are makeup removers here for everyone to use.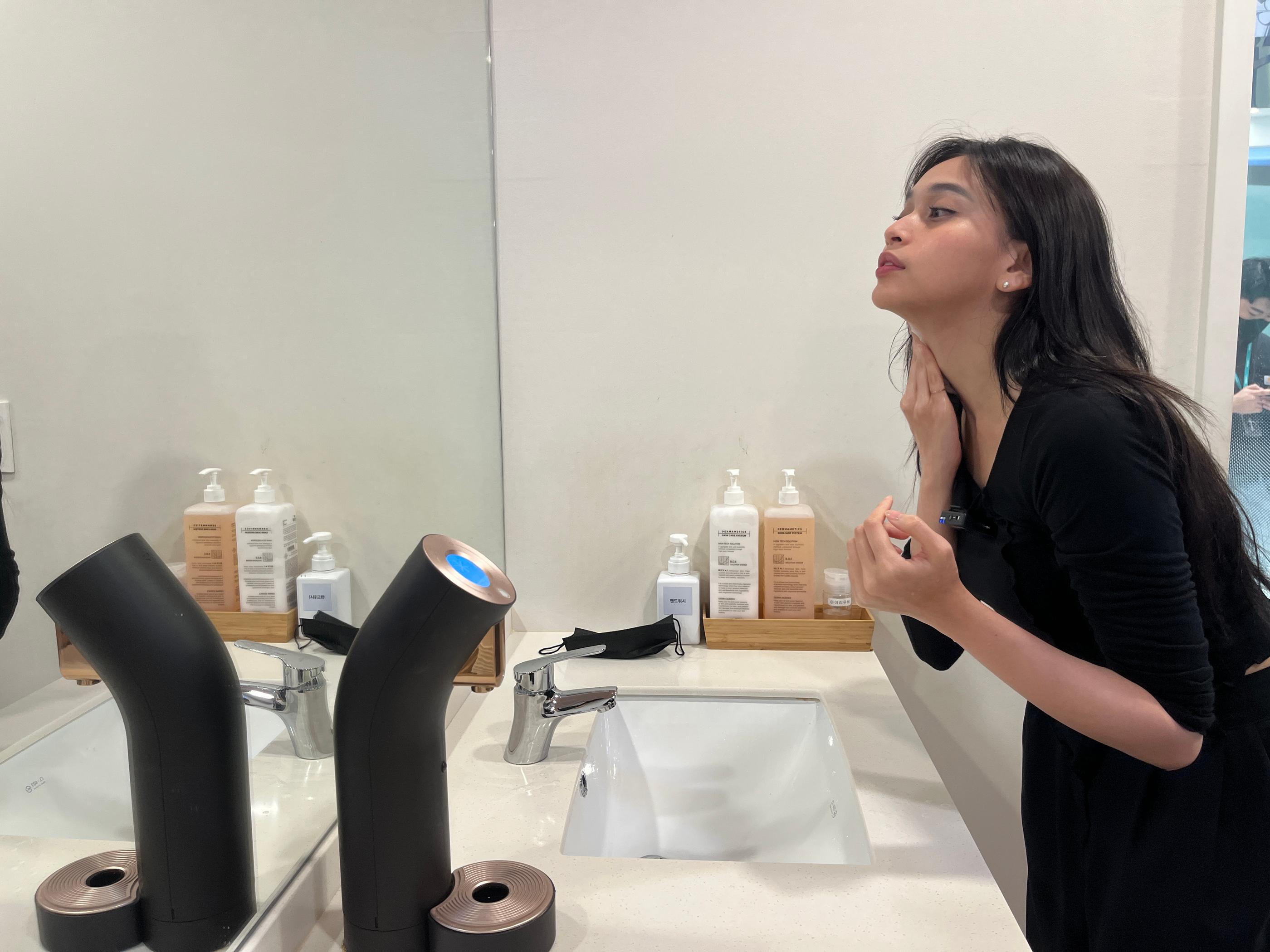 If you find that to be too much work, I suggest you go without makeup on.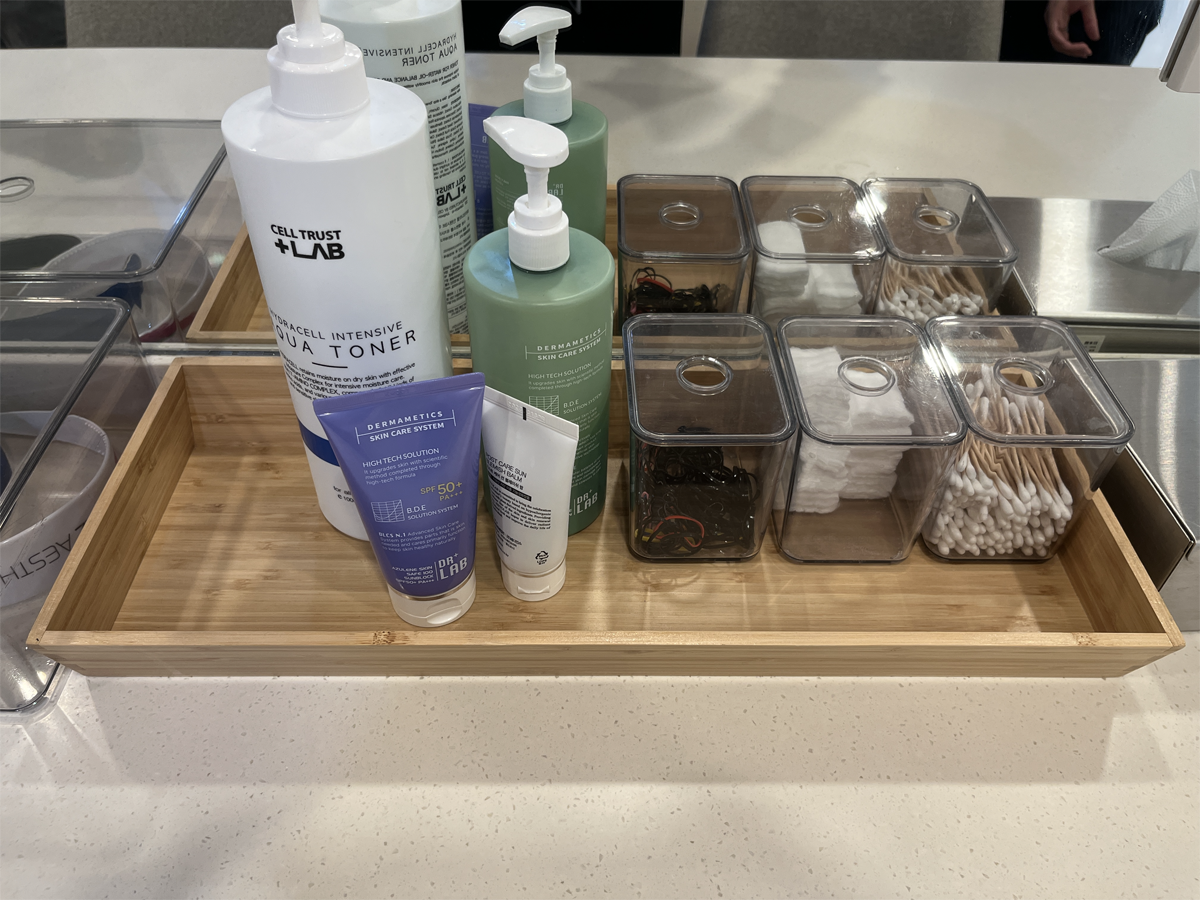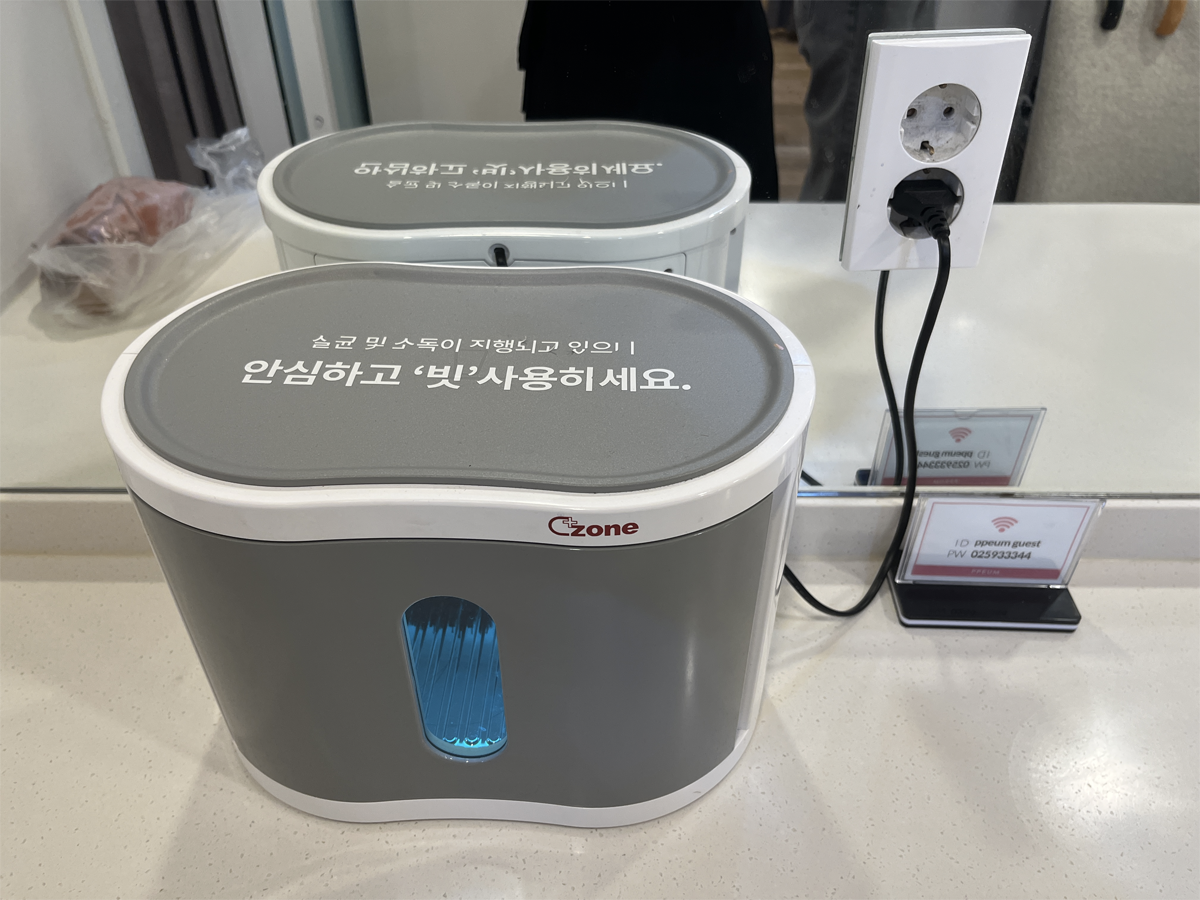 There are also cotton pads, hair ties, hair brushes, and more for use to tidy up.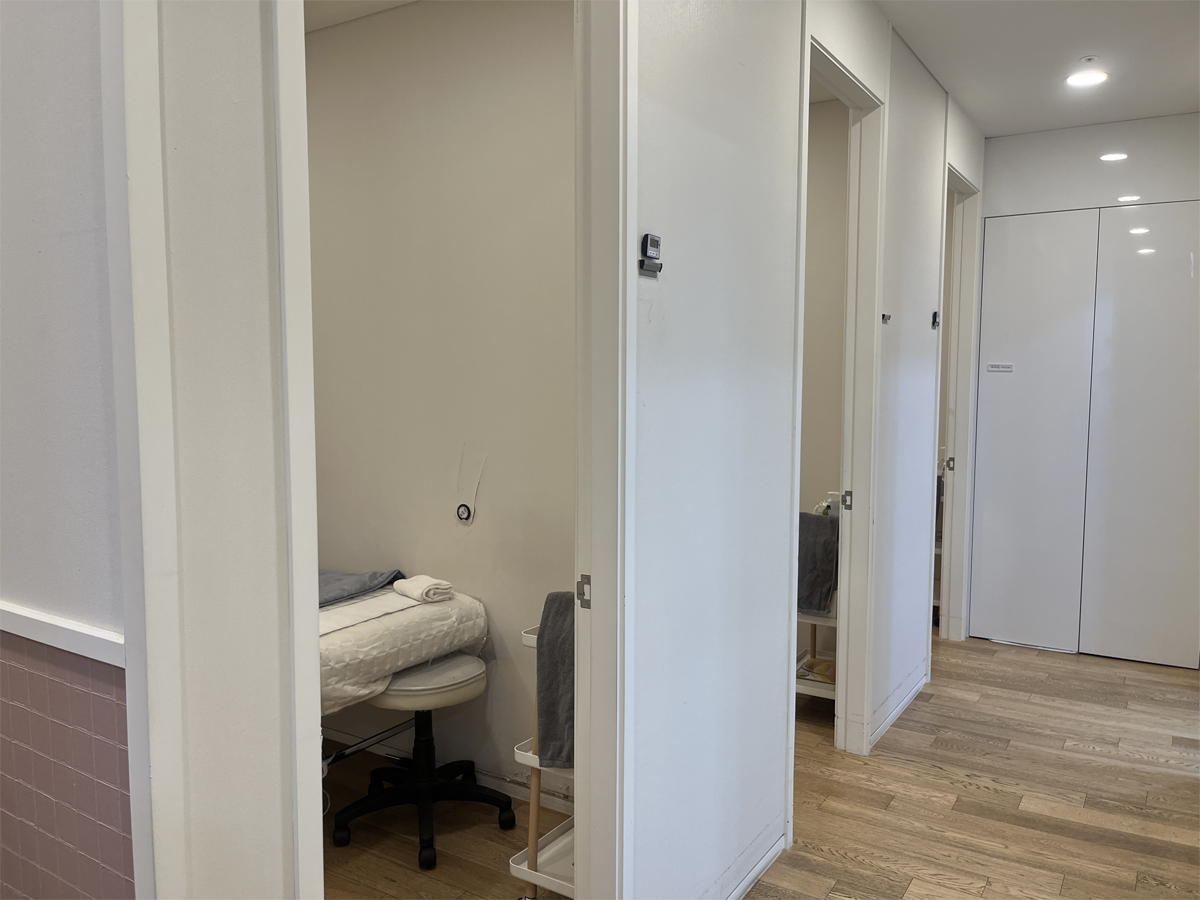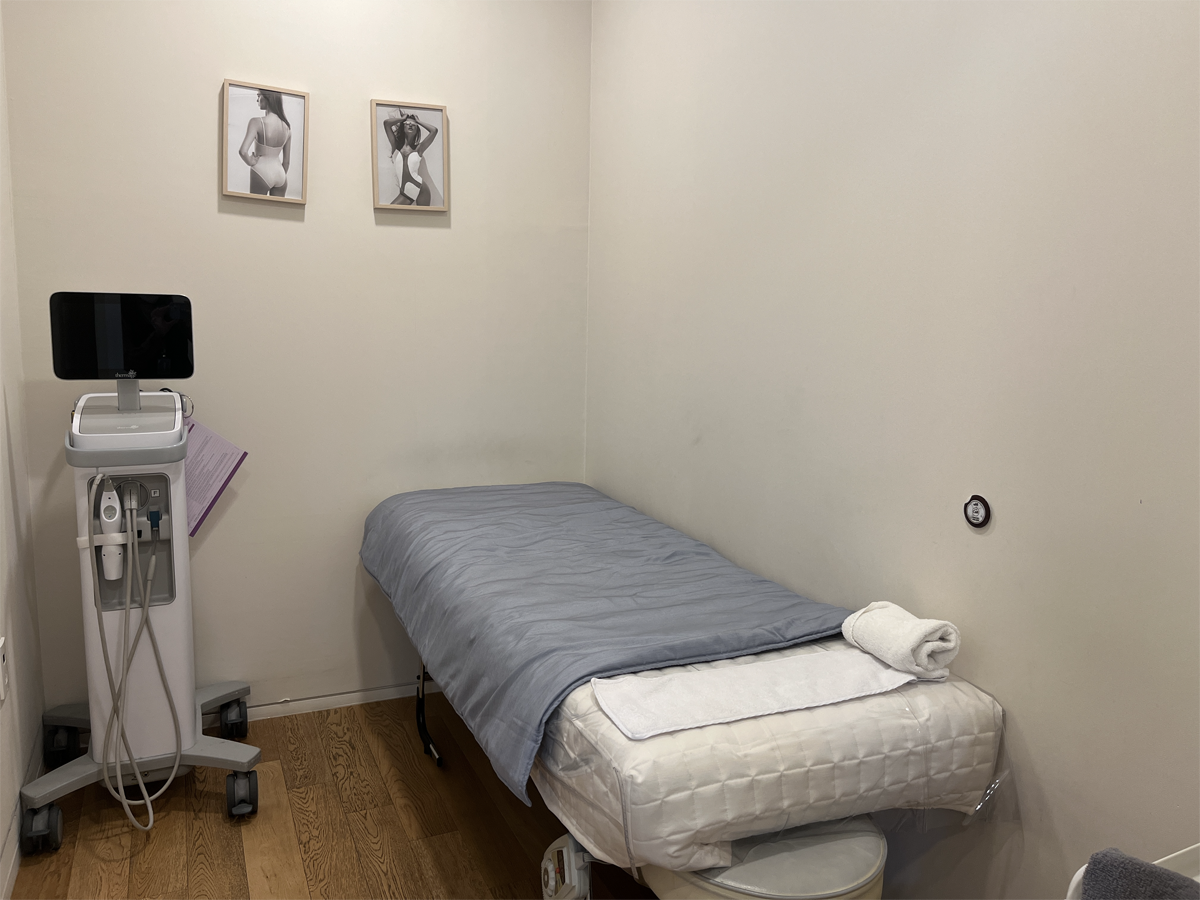 Compared with other clinics, Ppeum Clinic provides more privacy because they have separate rooms for each bed. This way customers are more comfortable and can ease their nerves.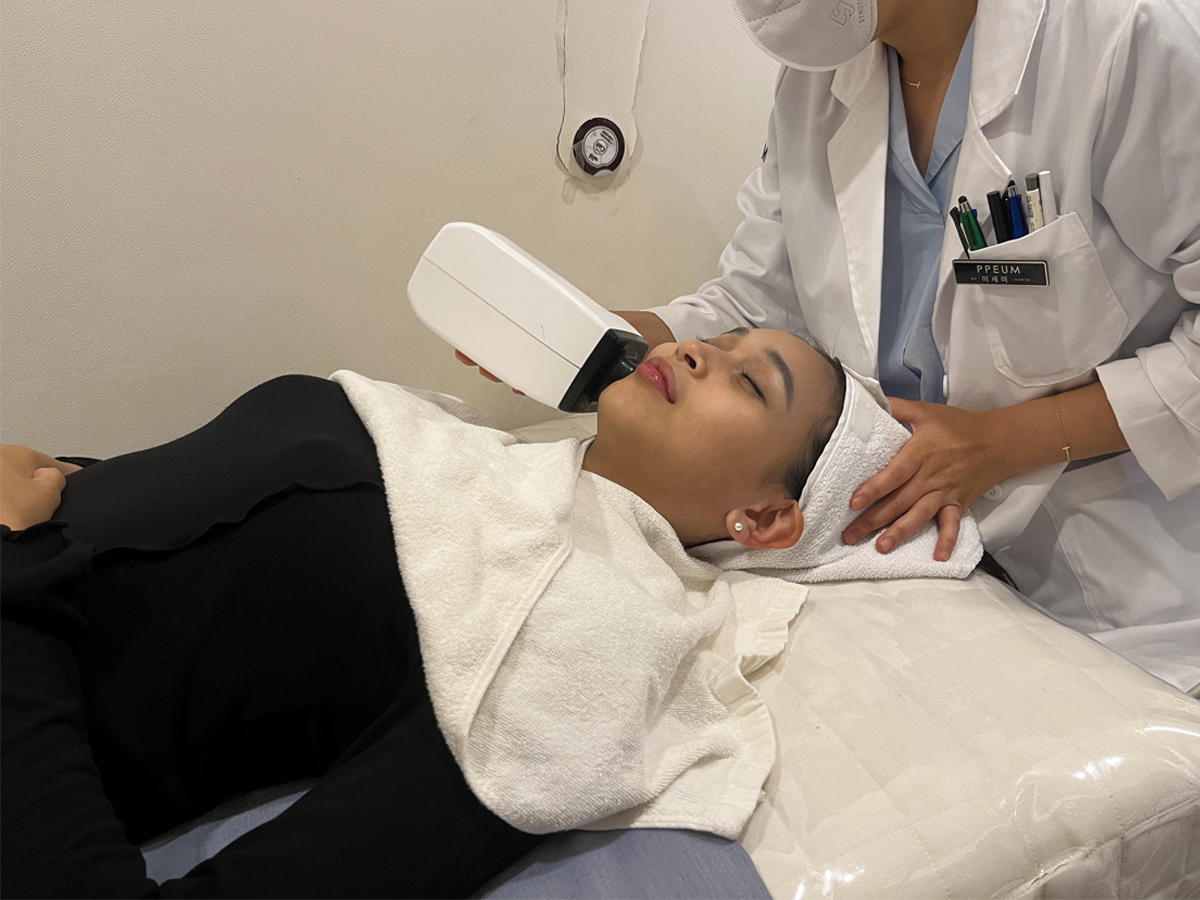 After a while, the doctor will come in to perform the procedure. INMODE laser is a laser that can enter the dermis layer of the skin. It can lift the skin by blasting thermal energy into this layer, which can not only reduce fat but also increase elasticity.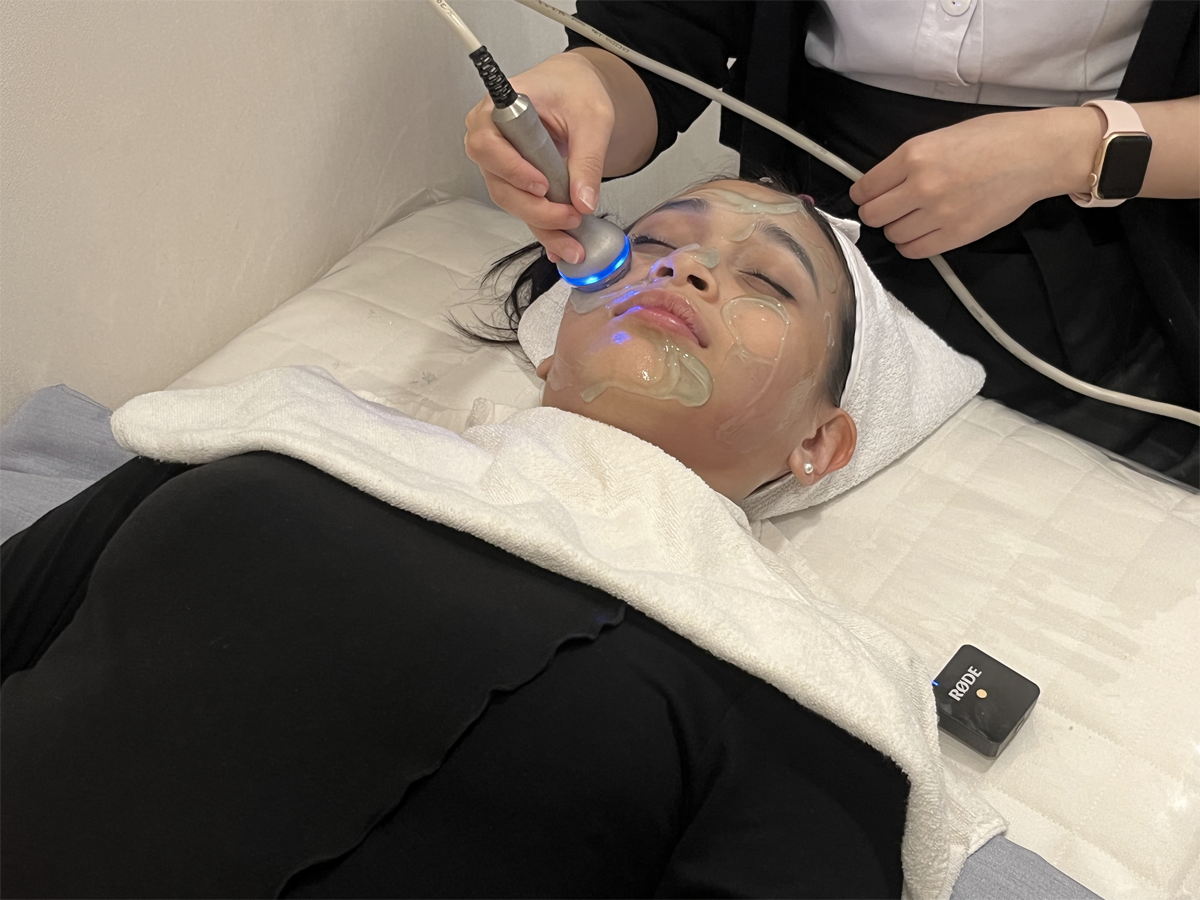 Then the doctor applied gel on my face and performed the LDM skin lift procedure. The INMODE laser decomposes facial fat so the skin needs to be well maintained to restore the elasticity of the skin, hence the gel application.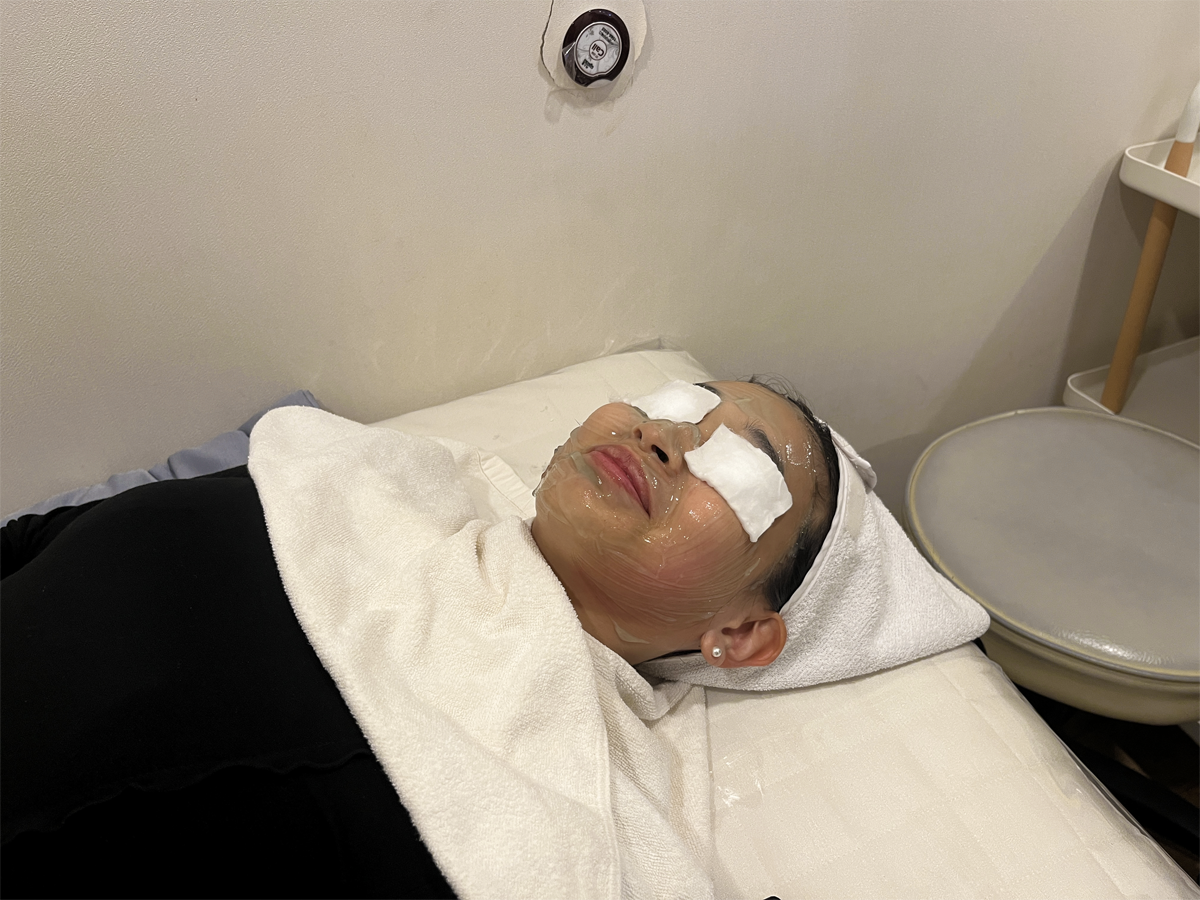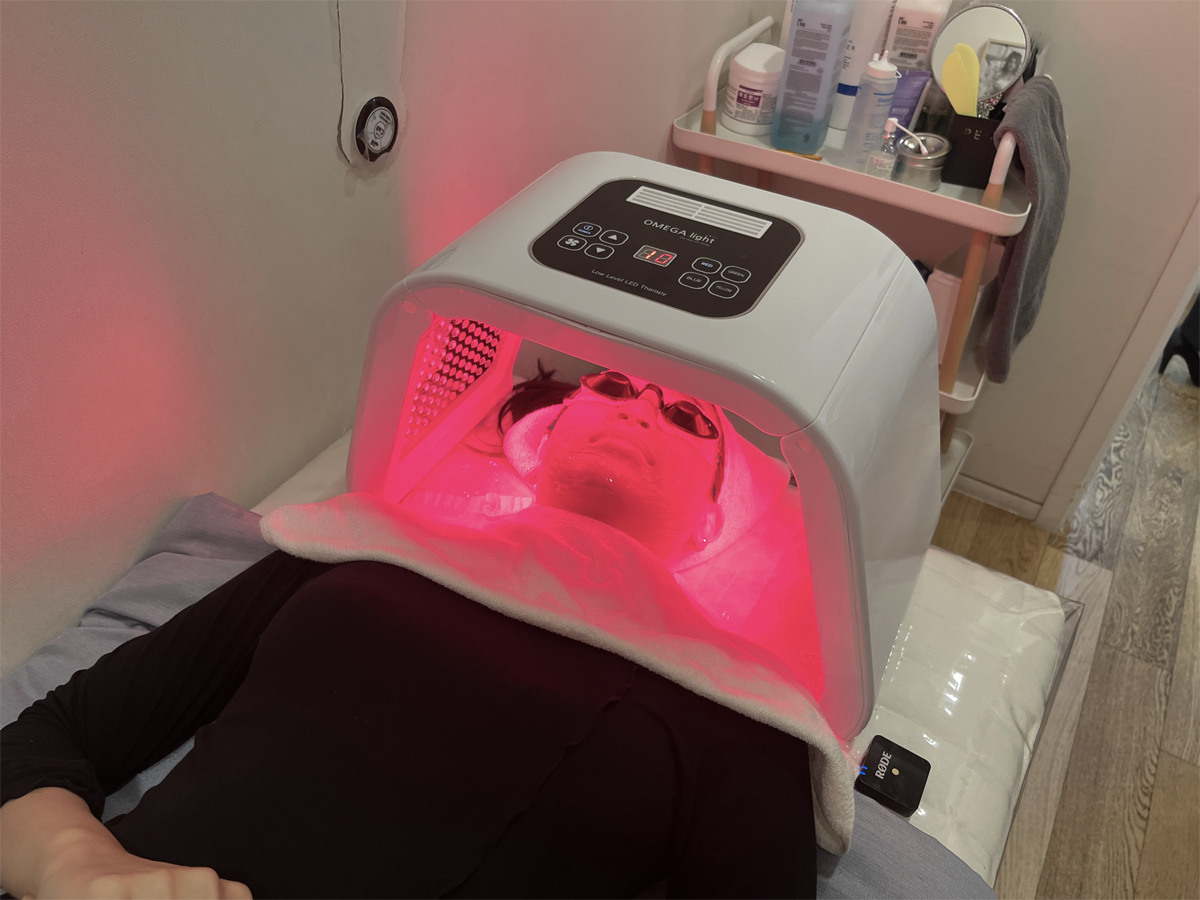 Finally, red light is used to regenerate and hydrate your skin. This whole process is completely painless that patients fall asleep.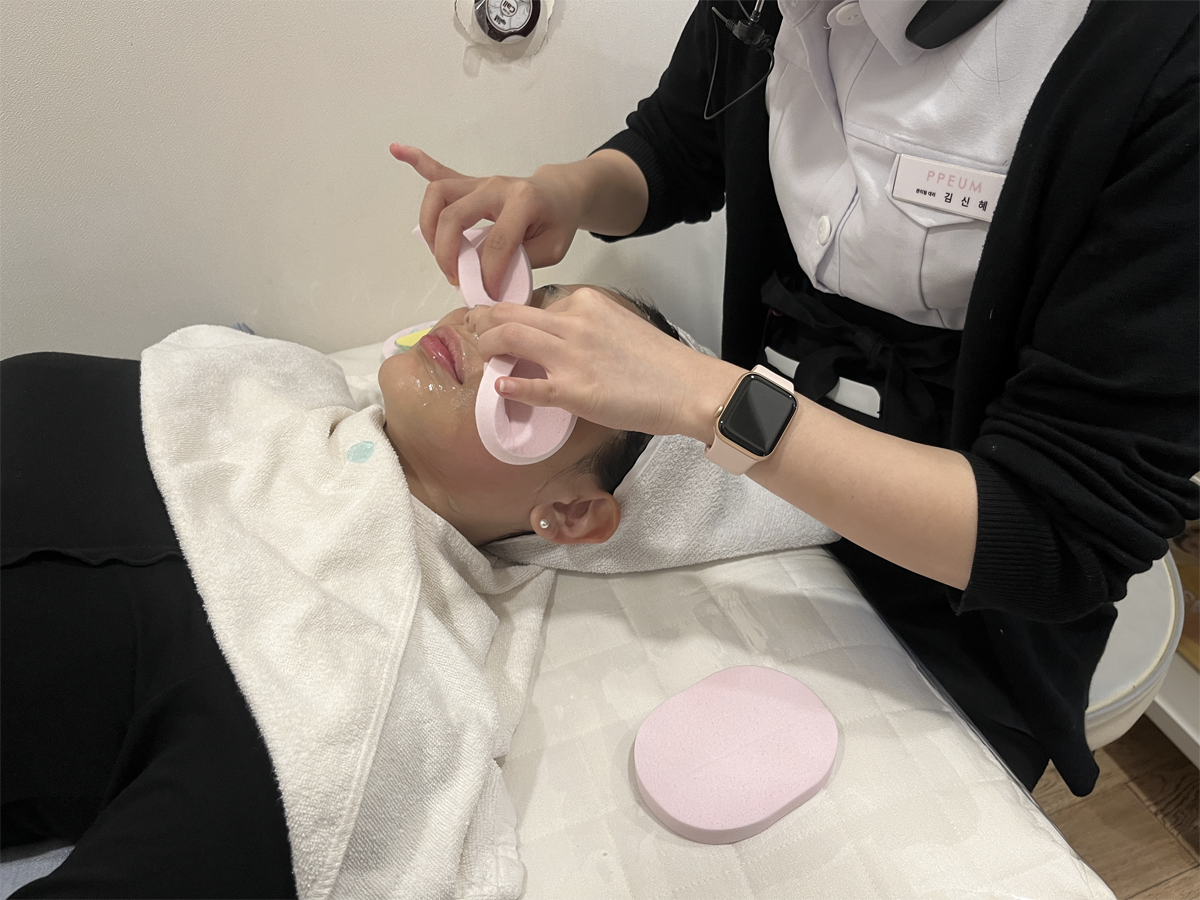 After the main part of the procedure is finished, the doctor will help apply basic lotion and sunscreen to protect the now fragile skin. It is recommended not to touch anything cold.
---
How to Get There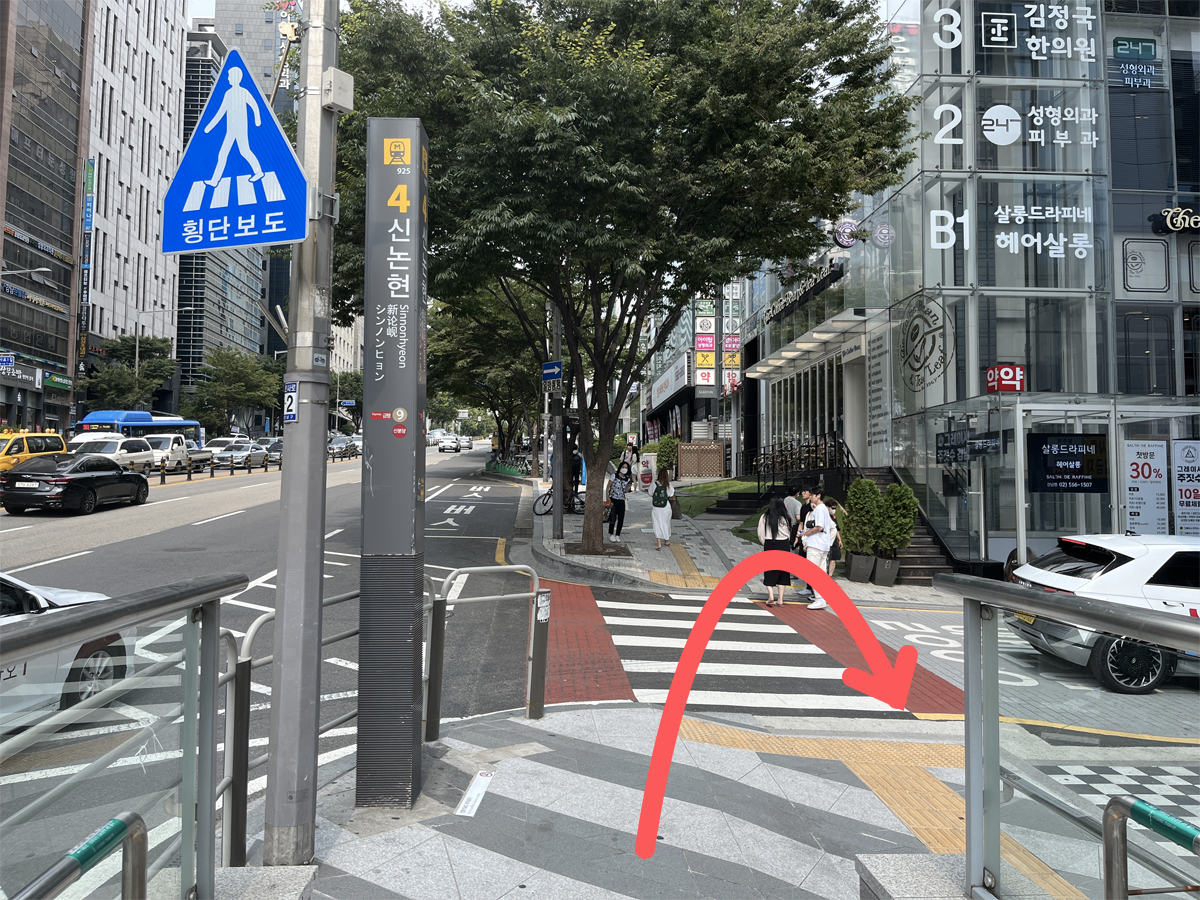 Come out of Sinnonhyeon Station Exit 4 of the Sinbundang Line and turn right.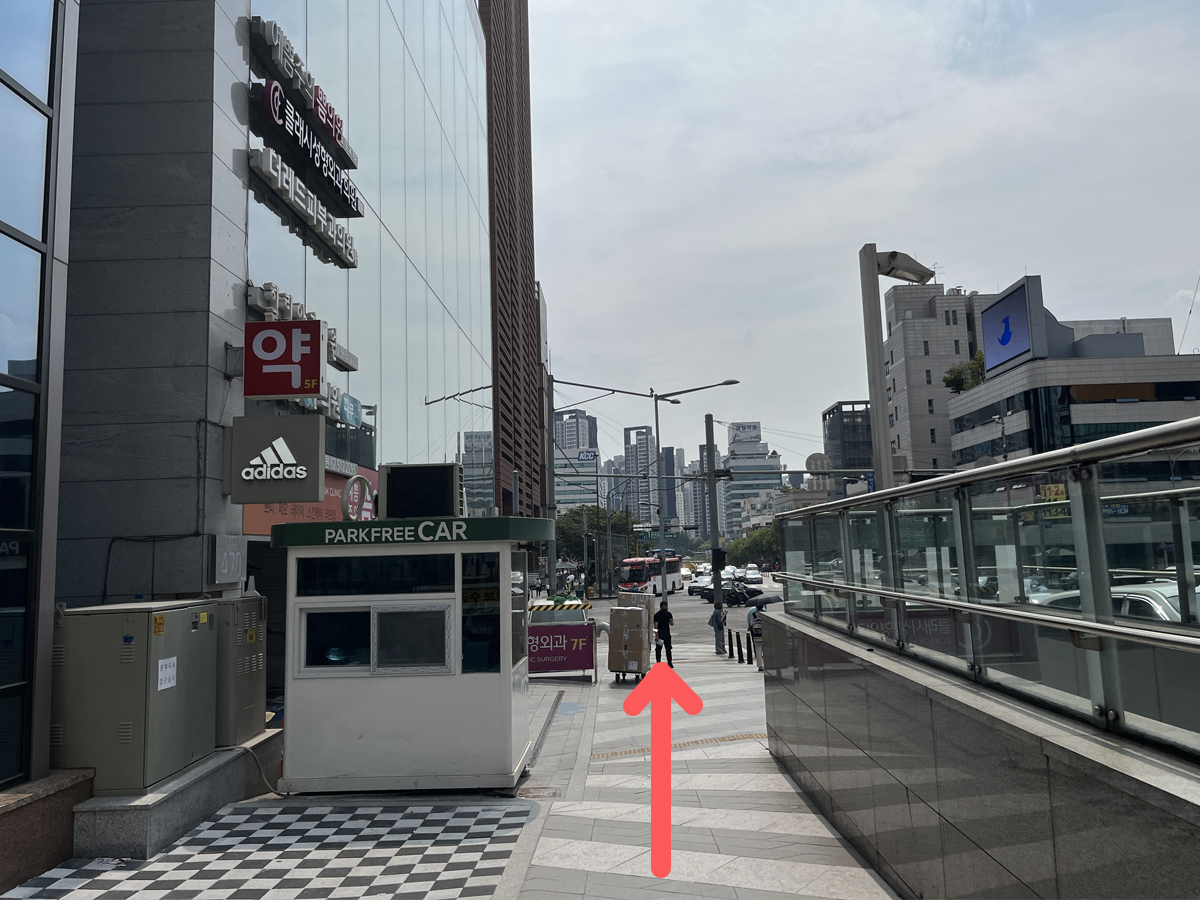 Go straight for about 100 meters.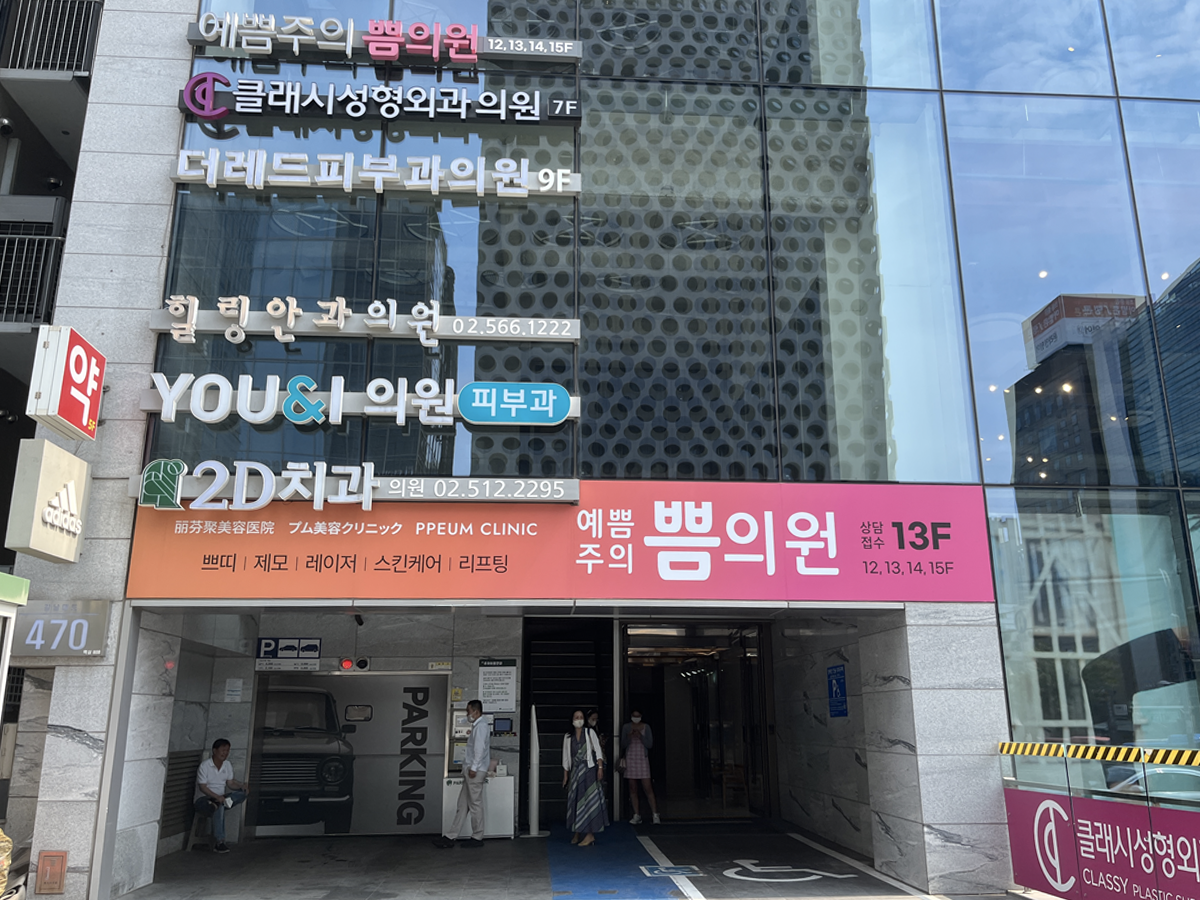 On the left is Ppeum Clinic Sinnohyeon Branch.
---
Frequently Asked Questions
Q1. Can I apply makeup immediately after micro-scaling?
A1. Post-care depends on the type of procedure, but it is okay to put on makeup after the completion of most procedures.
Q2. Can I go without making an appointment?
A1. It is possible but only through making an appointment through Creatrip will you receive benefits such as special offers and priority treatment.
---
Ppeum Clinic Sinnonhyeon Branch
Ppeum Clinic Sinnonhyeon | Reserve Now
---
We hope that you can enjoy pampering yourself at Ppeum Clinic Sinnonhyeon Branch! If you have any questions or concerns, please leave a comment below or send us an email at support@creatrip.com! You can follow us on Instagram, TikTok, and Facebook to stay updated on all things Korea!
---