Mungyeong Zipline
Experience an exhilarating 9-course zip line on top of Mungyeong Buljeongsan mountain!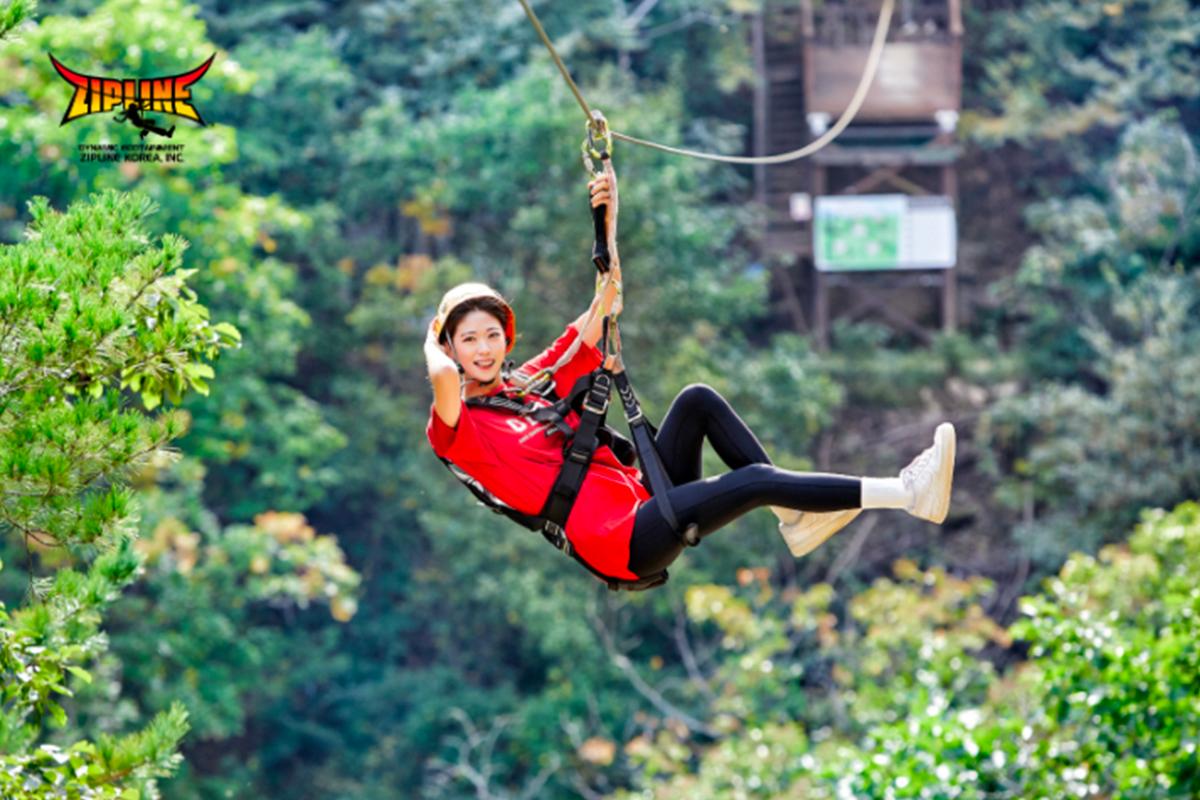 Mungyeong is located in Gyeongsangbuk-do, the Southern part of the Korean peninsula, and is an area that is dense with mountains covered in serene nature. Thanks to the abundance of mountains, the air is crisp and is a tourist destination where people come to ride mountain bikes, zip lines, and monorails. In addition, Mungyeong is a place where various historical tv dramas and movies such as Queen Seondeok and Deep-rooted Tree were filmed. Mungyeong has everything from nature, culture, and history so there is so much to do. Today, we'd like to introduce the Mungyeong Zipline, where you can experience an exhilarating ride while crossing the cool wind in the green mountains!
---
Mungyeong Zipline
Mungyeong Zipline | Reserve Here
---
Information
Address: 경상북도 문경시 불정길 174
174, Buljeong-gil, Mungyeong-si, Gyeongsangbuk-do
Hours: 09:00 - 17:00 (every 15 minutes)
Available period: ~ December 31, 2022
---
Why We Recommend It
There are a total of 9 courses, so you can enjoy everything from a beginner's course to an enthusiast course!
Stationed along the Buljeongsan Forest Road, you will be able to enjoy the scenery of Buljeongsan Mountain and Mungyeong at a glance.
In the second and third levels, you can feel both the freshness of the crisp air and the adrenaline of the ride as if you are flying like a bird.
Guides will entertain you so you don't get bored, and help anyone to want to try this experience.
---
Things to Keep In Mind
This ticket is for one person.
Reservations must be completed at least 2 days prior.
You can get a full refund 6 days before the reserved date. Please note that you cannot get a refund if you cancel 3 days before or later.
If you need changes to the date and time of the reserved date due to personal reasons, contact us 3 days before at help@creatrip.com.
Those who weigh less than 30 kgs and more than 100 kg, pregnant women, mentally or physically weak people, people with heart disease, musculoskeletal abnormalities, acrophobia, or people that have consumed alcohol are prohibited from the ride.
If you have long hair, please tie it before getting on the zipline.
You have to wear shoes that cover your entire feet. No sandals, high heels, crocs, etc.)
Please wear pants that are longer than your knees. No skirts.
We recommend you arrive 20 minutes before your reserved time, and if you arrive after, you will not be eligible for a refund.
If the course cannot be operated due to natural disasters(lightning, heavy rain, etc.), we will give a full refund.
---
Price
| | |
| --- | --- |
| Plan | Price |
| | |
Refund Policy:
6 days before day of ticket usage: 100% Refund
5 days before day of ticket usage: 50% Refund
4 days before day of ticket usage: 30% Refund
3 days before ~ day of ticket usage: No Refund

---
How to Reserve
Step 1


Make a reservation on the Creatrip reservation page.




Step 2




Enter the requested information in detail and make the full payment.




Step 3




Reservation will be confirmed within 1-2 business days
and a voucher will be sent to your email or reservations page.




Step 4




Before the ride, safety measures will be instructed.
We recommend you arrive earlier than your reserved time.




Step 5




Present your Creatrip voucher at the counter and enjoy your ride!
---
Mungyeong Zipline Preview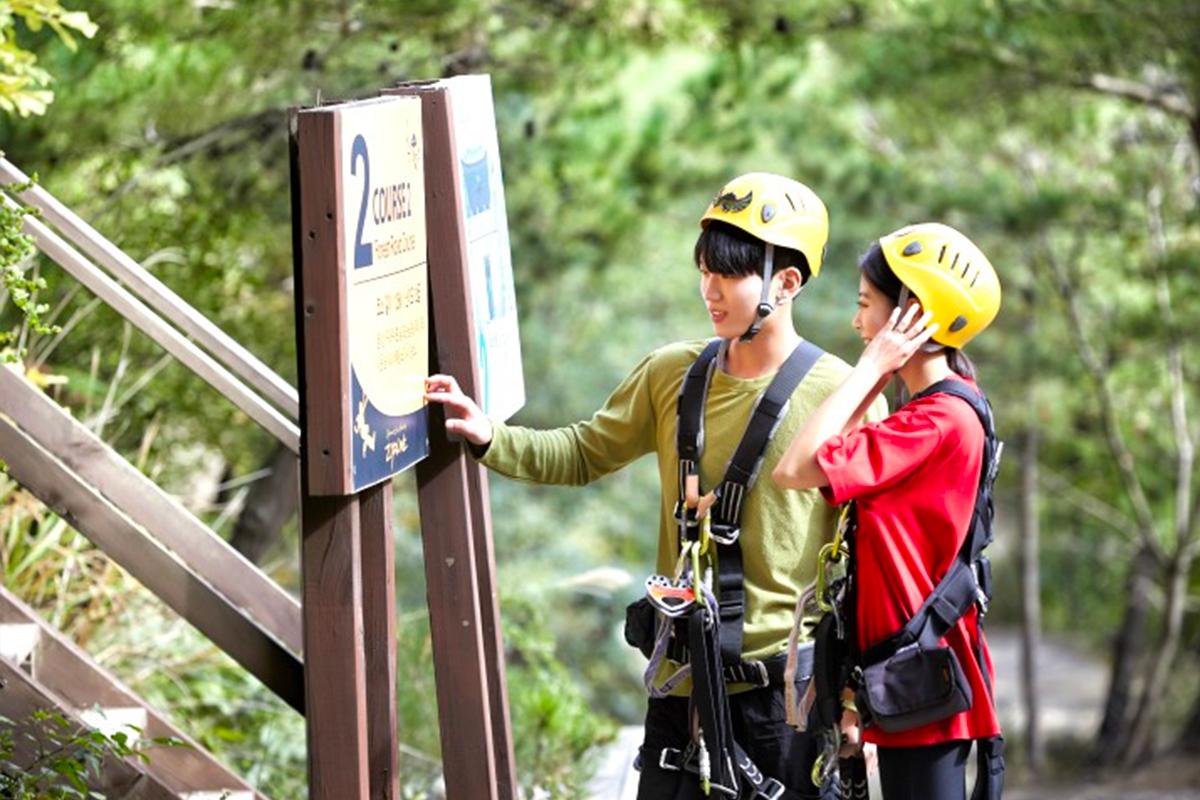 Mungyeong Zipline requests you fill out a consent form and instructs you about the safety guidelines before your ride. Even if you're nervous and scared, don't worry because the kind guides will help you relax!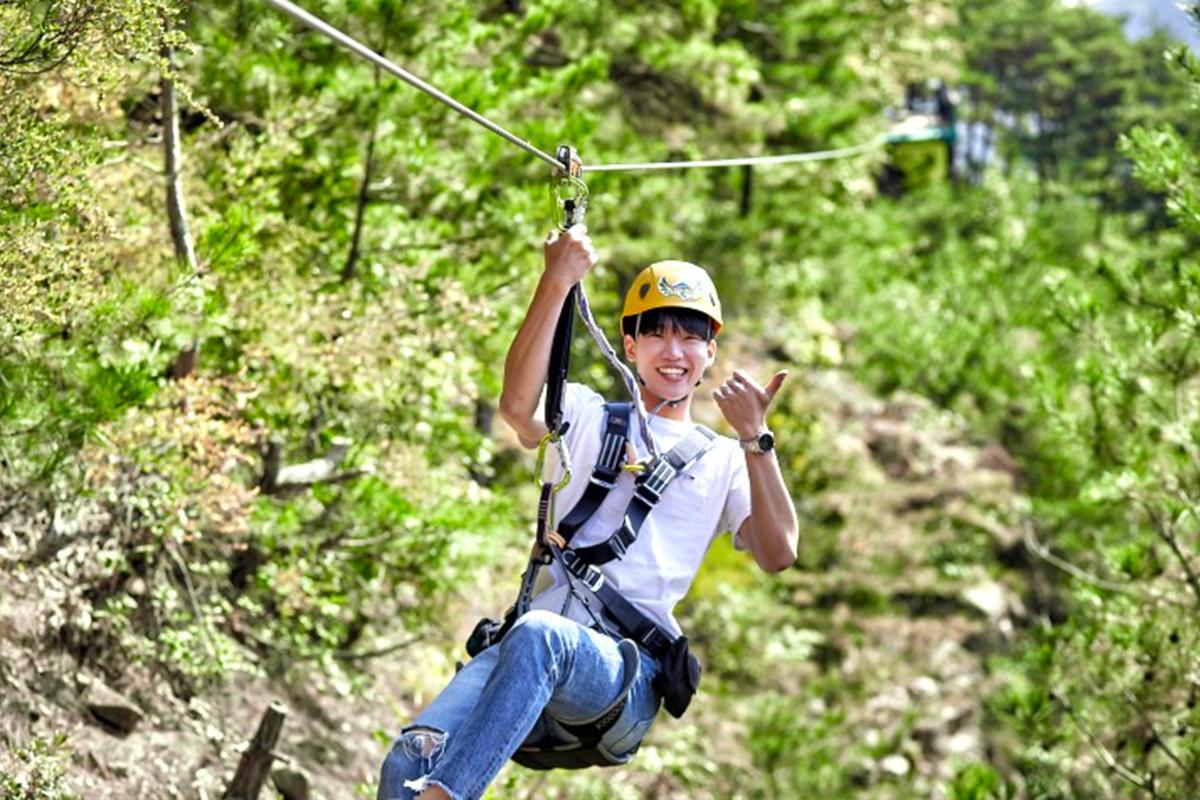 The level of difficulty gradually increases from course 1, which is the easiest, to course 9, which is the most thrilling. The gradual increase of difficulty excites you as you go from course to course so you don't get bored!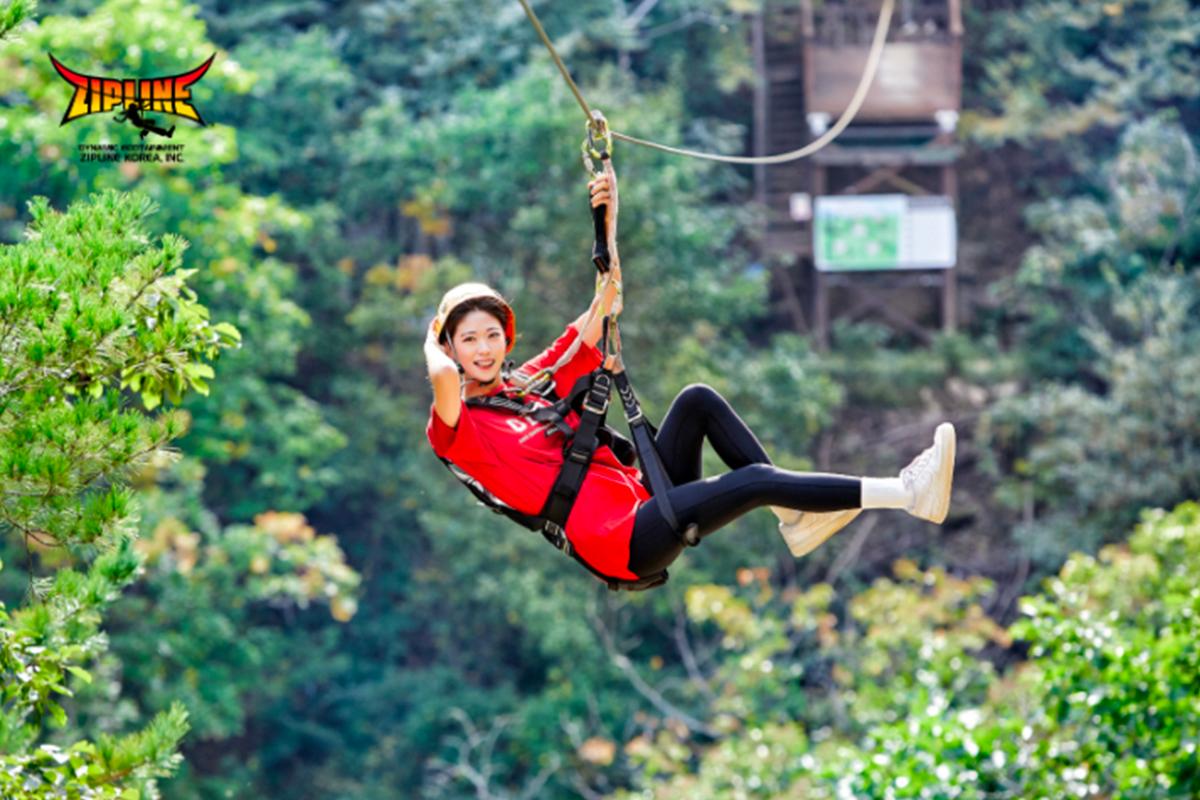 You will find yourself gradually getting braver and enjoying the speed and the view of Mungyeong! No matter how hot it is in the summer, the blasts of wind will cool you down and blow away all the stress of the heat!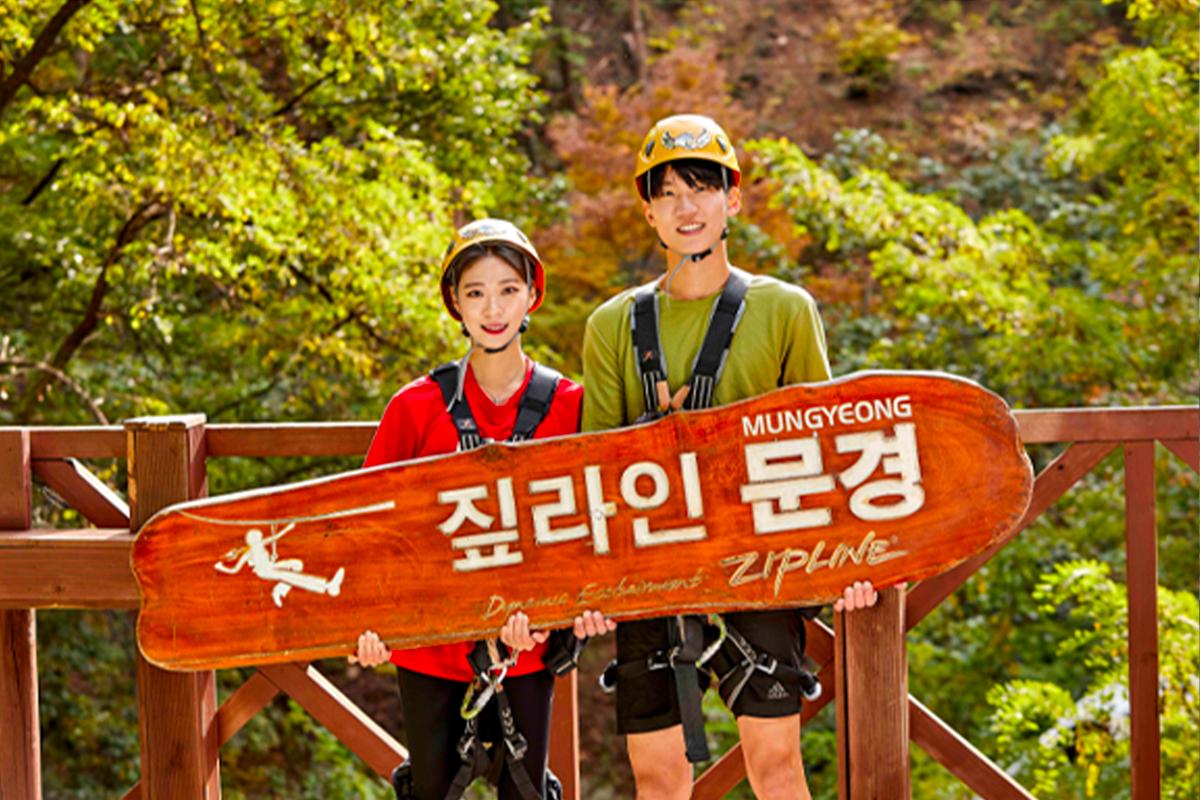 If you complete all the courses from course 1 to 9, you will receive a certificate of completion!
Try out Mungyeong Zipline now!
---
Mungyeong Zipline
Mungyeong Zipline | Reserve Here
---
We hope that you can enjoy a thrilling ride at Mungyeong Zipline! If you have any questions or concerns, please leave a comment below or send us an email at help@creatrip.com! You can follow us on Instagram, TikTok, and Facebook to stay updated on all things Korea!
---