Healthy Restaurant Recommendation: Yeoldu Baguni In Songdo
Marinated soy sauce crab restaurant with fresh and high-quality crabs served with various side dishes that fill up the table!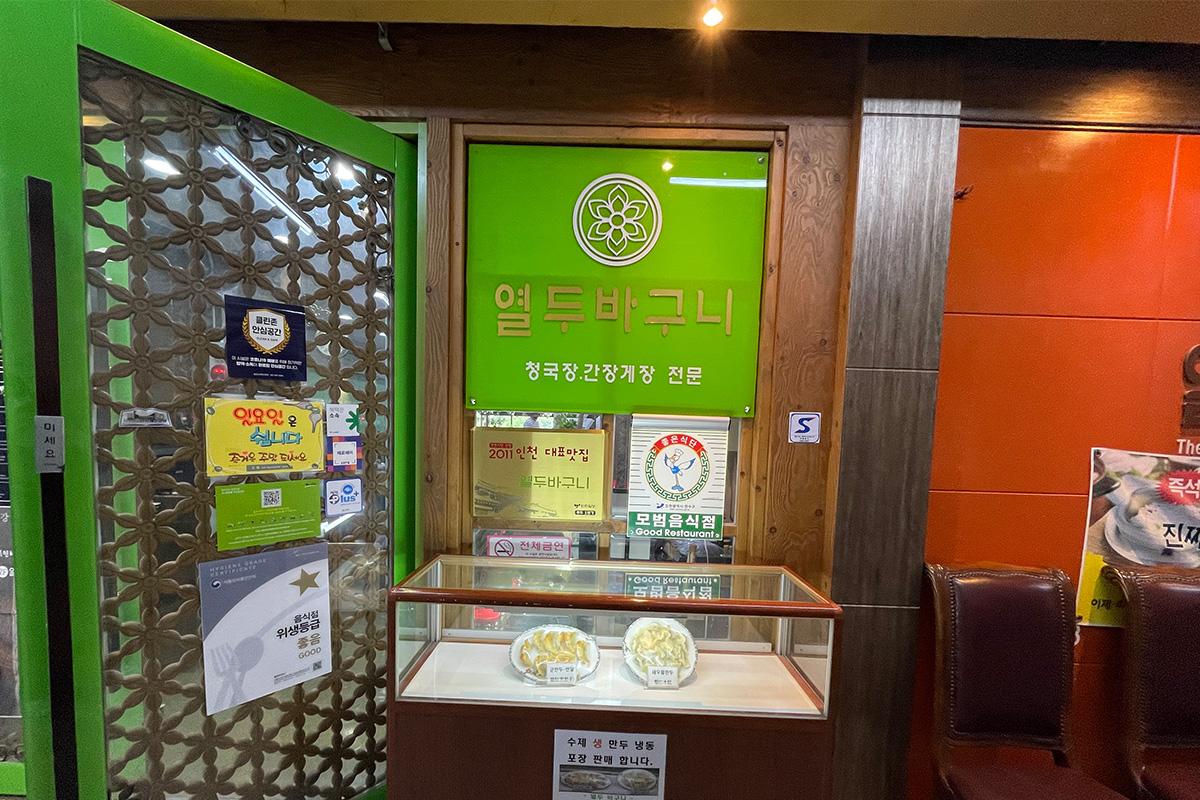 Today we are going to introduce you to a healthy and delicious soy sauce marinated crab restaurant located in Incheon with the best quality.
Suitable for seafood lovers and even those who would like to try Korean ganjang gejang for the first time, this restaurant offers fresh crabs straight from the ocean without the fishy taste.
---
Get 5% off at Yeoldu Baguni
---
Information
Address: 125 beon-gil 7, Sinsong-ro, Yeonsu-gu, Incheon, 2nd Floor
인천 연수구 신송로125번길 7 2F
Hours:
Mon-Sat: 11:00-21:30
Break time: 16:00-17:00
Last order: 20:30
Closed on Sunday
---
Why We Recommend It
Certified by the Ministry of Agriculture, Food and Rural Affairs as a restaurant that meets both sanitation and hygiene for its fresh seafood ingredients.
Recognized by the government and received a gold star for its hygiene.
Accommodating towards foreigners as it offers its menu in English, Chinese, and Japanese with photos.
Cheonggukjang (청국장), traditional Korean food made by fermenting soybeans, is the restaurant's signature menu as well and has a rich flavor in the broth.
Visited by many celebrities such as the members of Infinite Challenge.
---
Things To Keep In Mind
Creatrip members can get a 5% discount on all menu items by showing the coupon at checkout.
No prior reservation is necessary.
The discount is only available for dine-in customers. Not available for take-out.
If there is a problem with the coupon, please contact us at support@creatrip.com
If there are two or more people who are ordering, they will get Korean soybean soup and cheonggukjang soup in the set.
---
Price
Ganjang gejang
(간장꽃게장)

Seasoned gejang
(양념게장)

32,000
60,000 (for 2 people)

Cheonggukjang
(토속청국장)

Cheonggukjang tteokgalbi
(생청국장 왕떡갈비)

Grilled mackerel
(고등어정식)

15,000 (1 person)
30,000 (2 people)

Korean soybean soup
(토속 된장찌개)

Fried dumpling
(군만두)






---
Review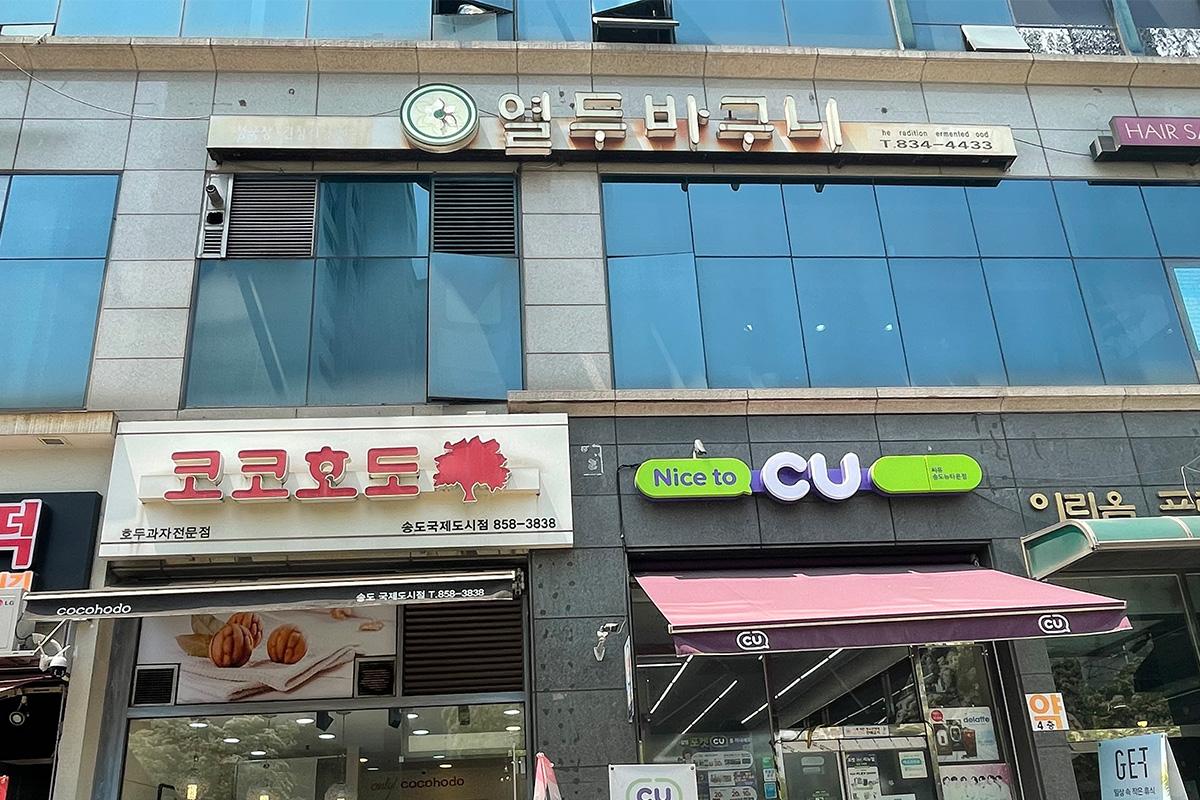 Yeoldu Balguni Songdo Branch is a marinated crab restaurant that has won many awards and is certified as a safe restaurant that serves high-quality foods by the government.
The restaurant is not difficult to find because it's located on the 2nd floor of a building on the main road.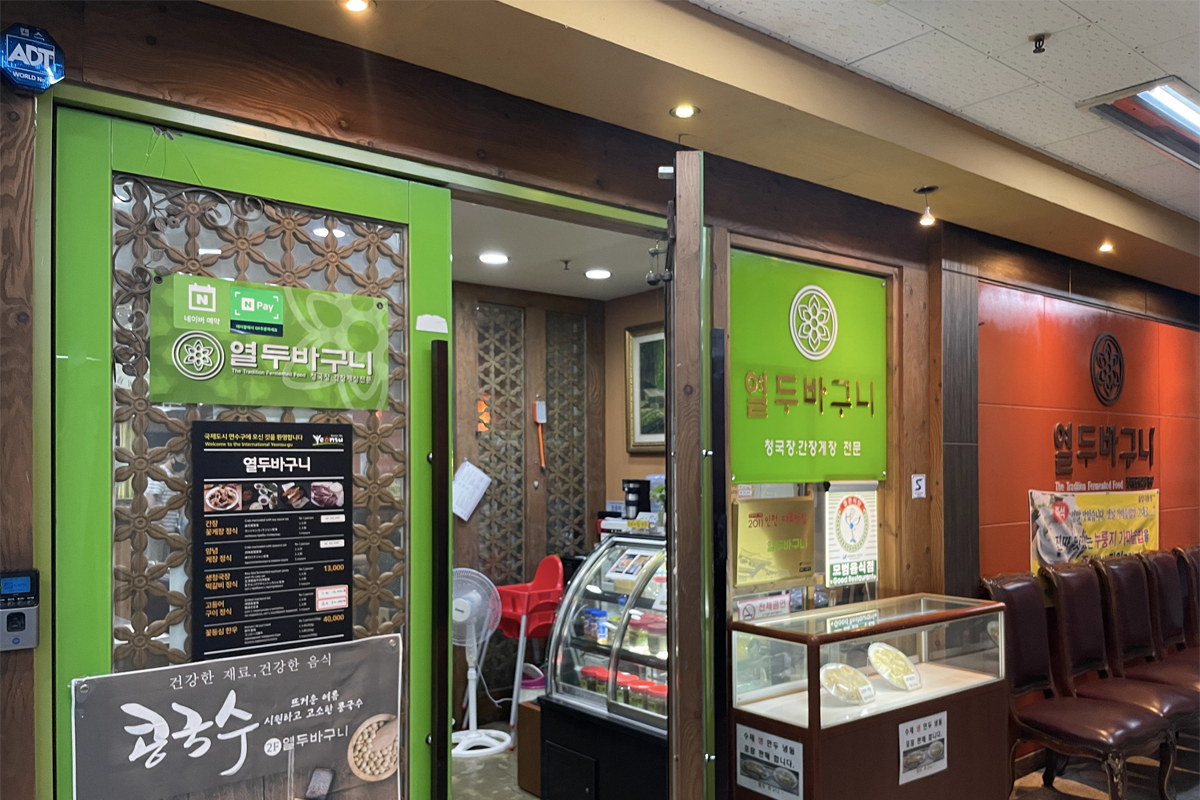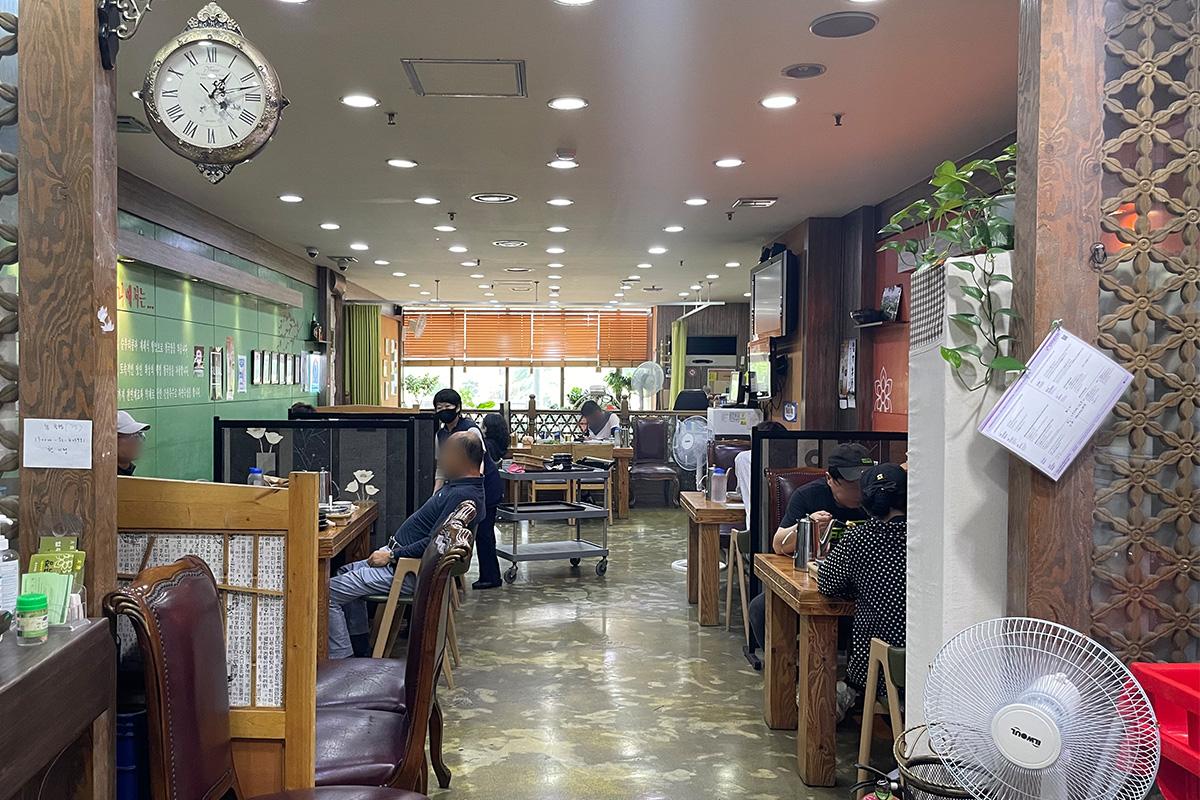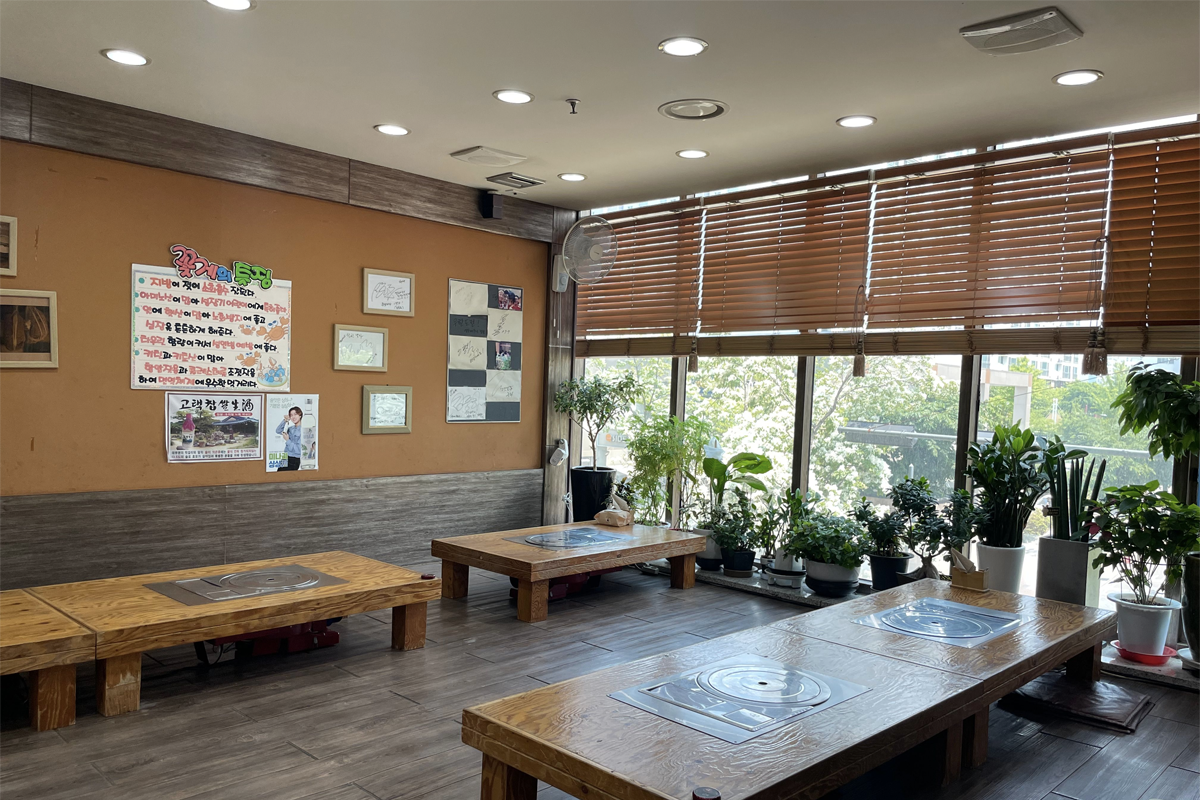 As soon as you walk into the restaurant, the first thing that you'll smell is the overpowering scent of Cheonggukjang (청국장), soy bean paste soup.
Although the smell may be strong, the taste is absolutely delicious!
In addition to the normal seating areas, there are also areas where you can sit down. You can sit wherever you would like.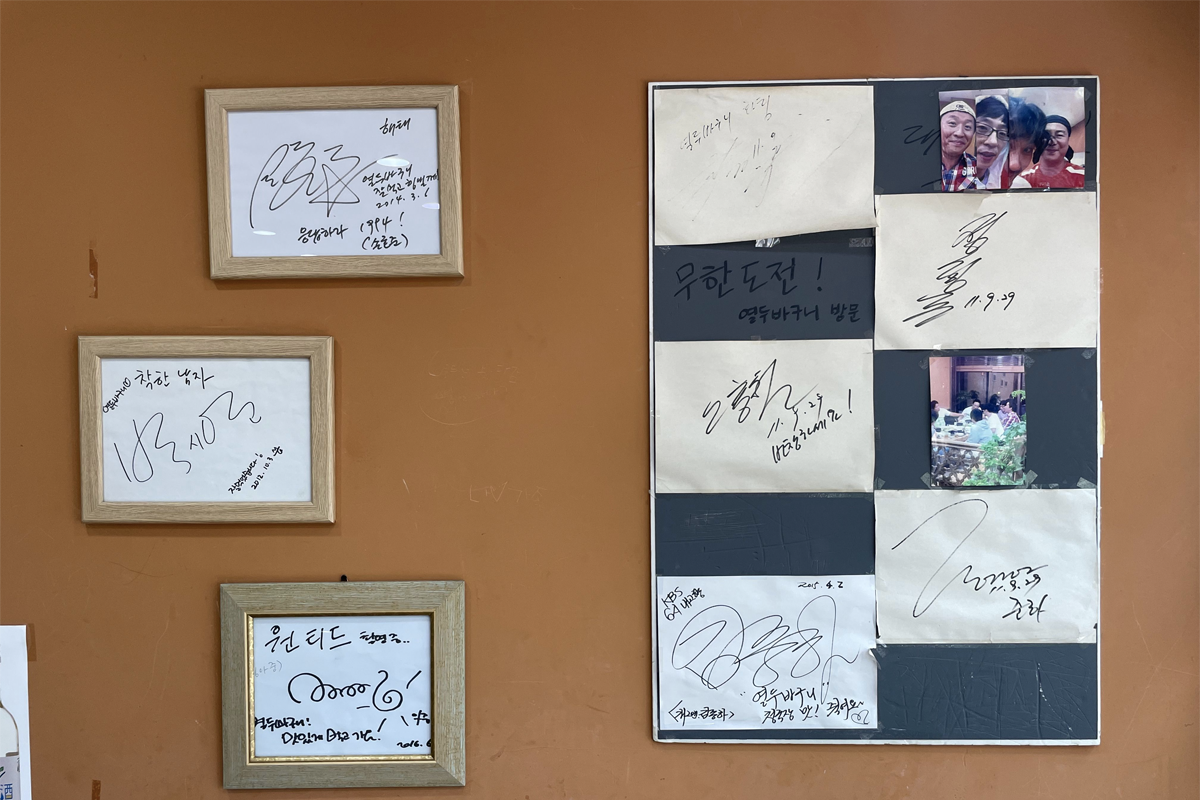 On the wall, there are many autographs by famous people including the members of Infinite Challenge, and a photograph of the very famous Yoo Jae-suk.
We quickly grabbed a seat and didn't hesitate too long to order.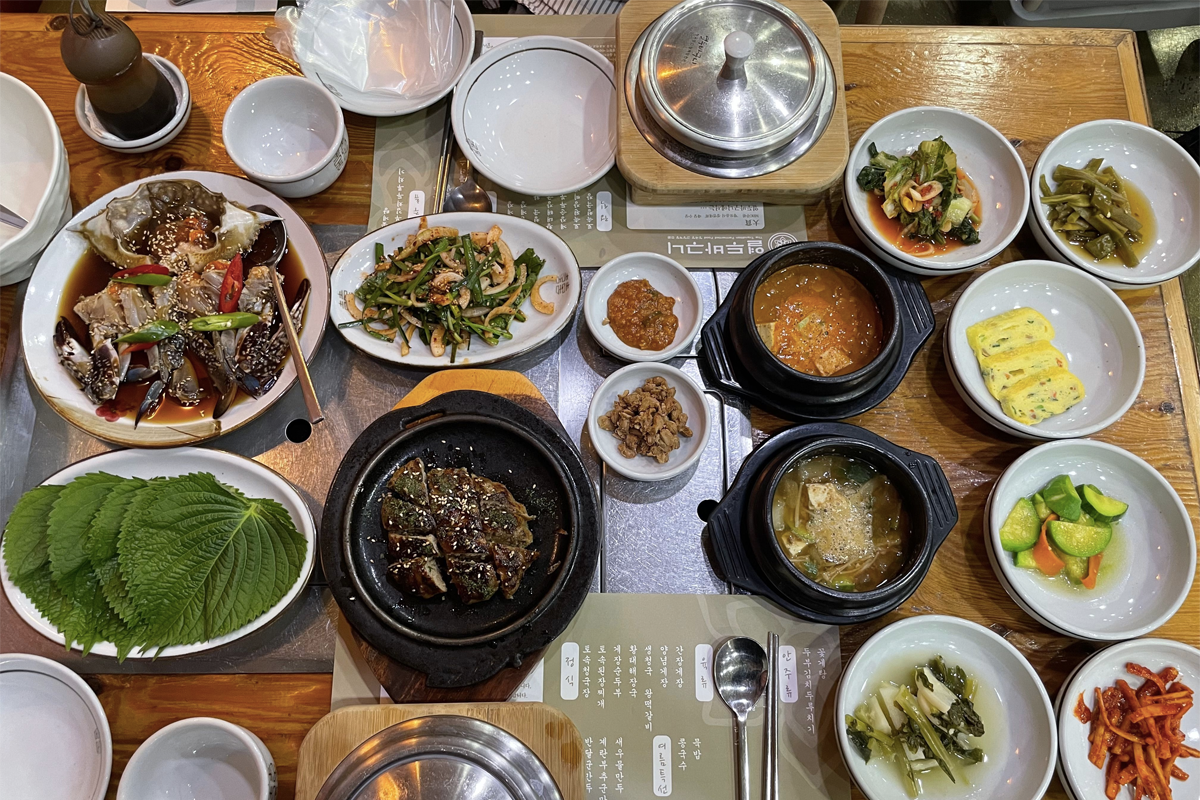 Marinated crab set
70,000 won
The menu we ordered first is the marinated crab set and cheonggukjang tteokgalbi.
The crab set for 2 people includes marinated crabs, Korean soybean soup, and cheonggukjang.
If you order for 1 person, you will only get 1 Korean soybean soup.
There are so many other delicious side dishes that fill up the table!
Marinated soy sauce crab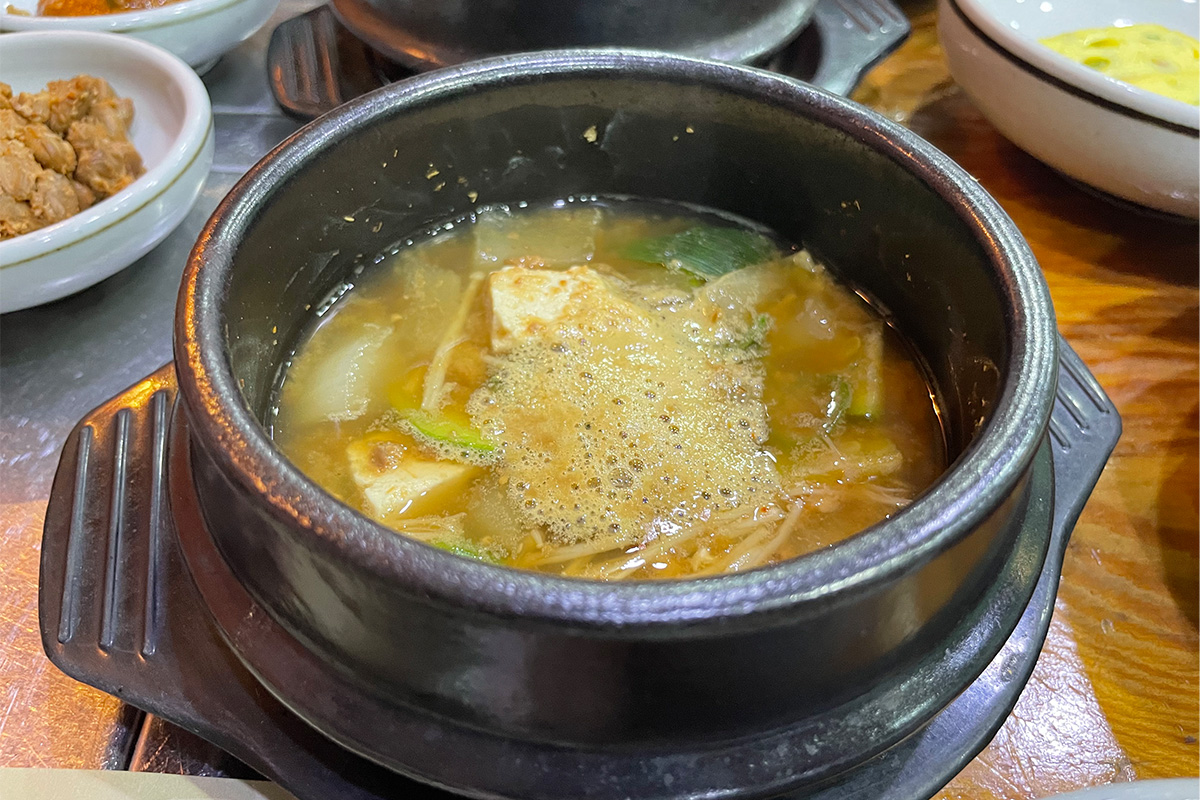 Soybean soup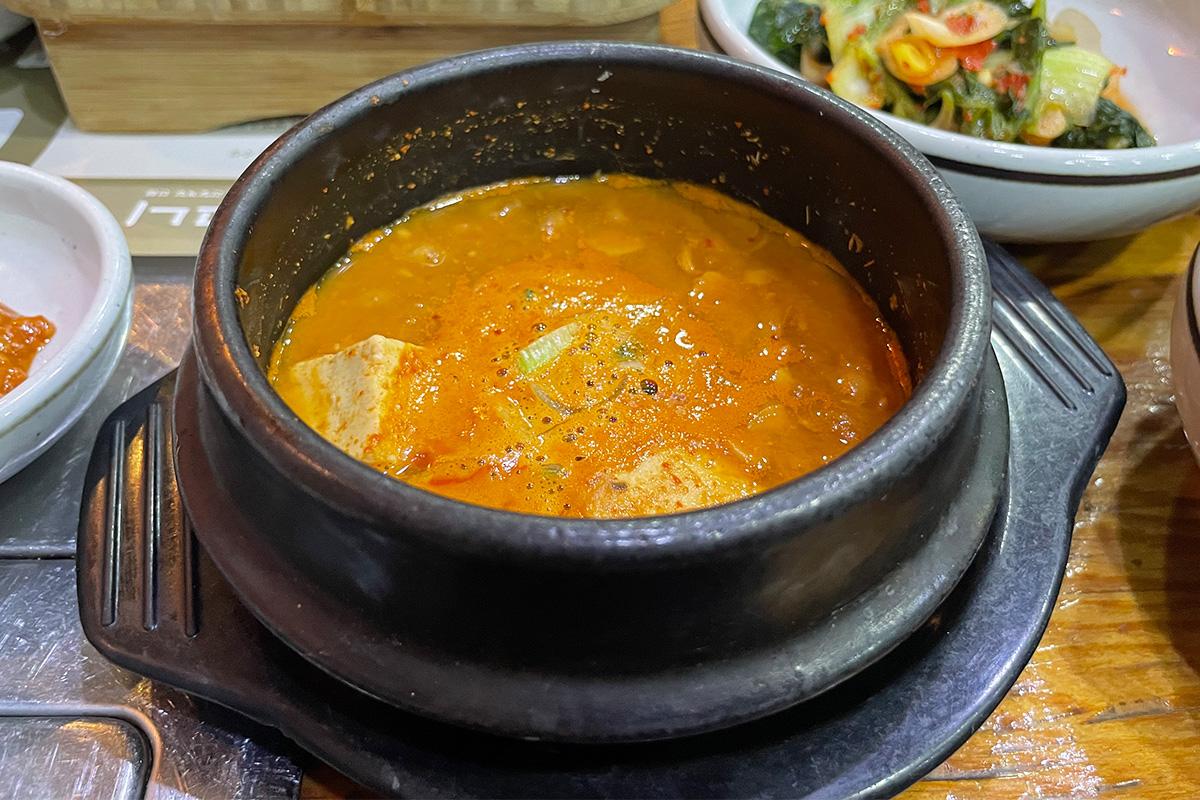 Cheonggukjang
It looks very appetizing, doesn't it?
Cheonggukjang is a soup made from cheonggukjang sauce. This sauce is similar to Korean soybean paste but since it is made from different raw ingredients, the cheonggukjang has a very rich flavor and aroma.
If you have a hard time eating Korean soybean soup because of the pungent smell, you may not like cheonggukjang either. But if you have an open mind about trying traditional Korean dishes, you will like it!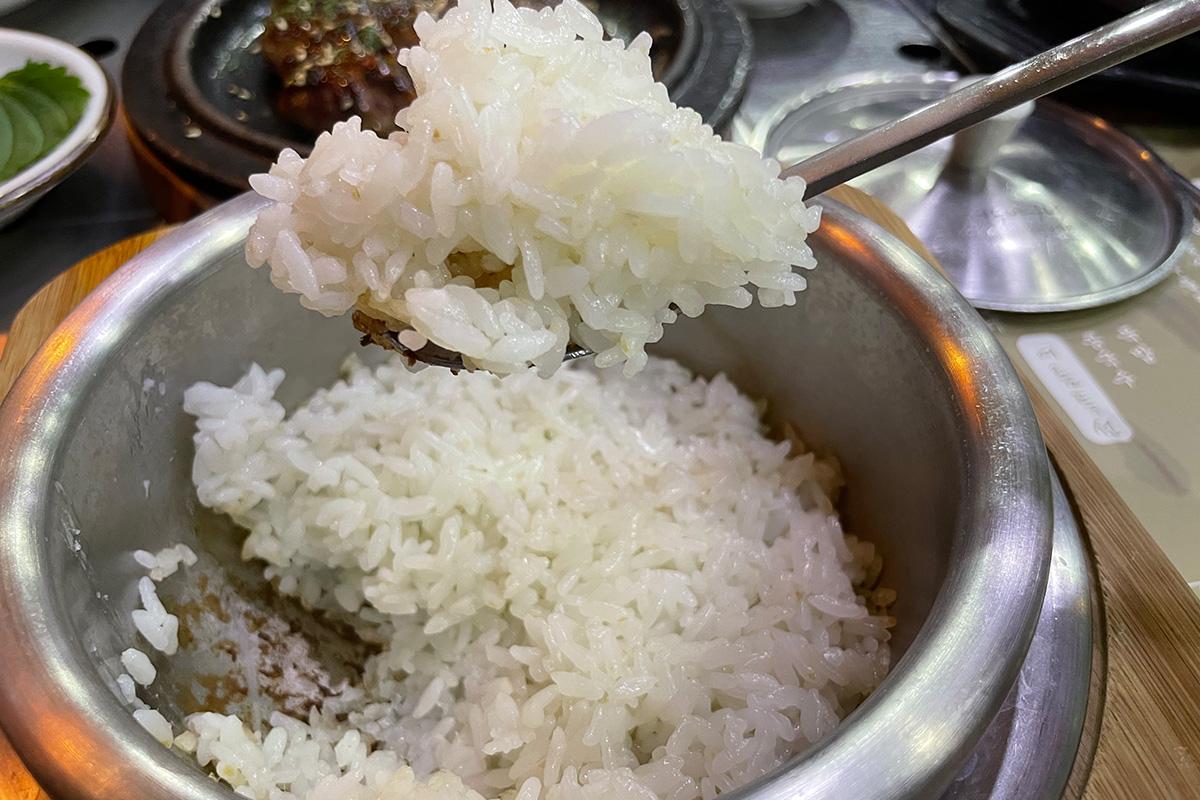 The rice at this restaurant is very special. It is cooked separately and sticks to the bottom of the pot for a deeper taste.
The owner of the restaurant is very kind. They explained the best way to eat the rice with marinated crabs to us.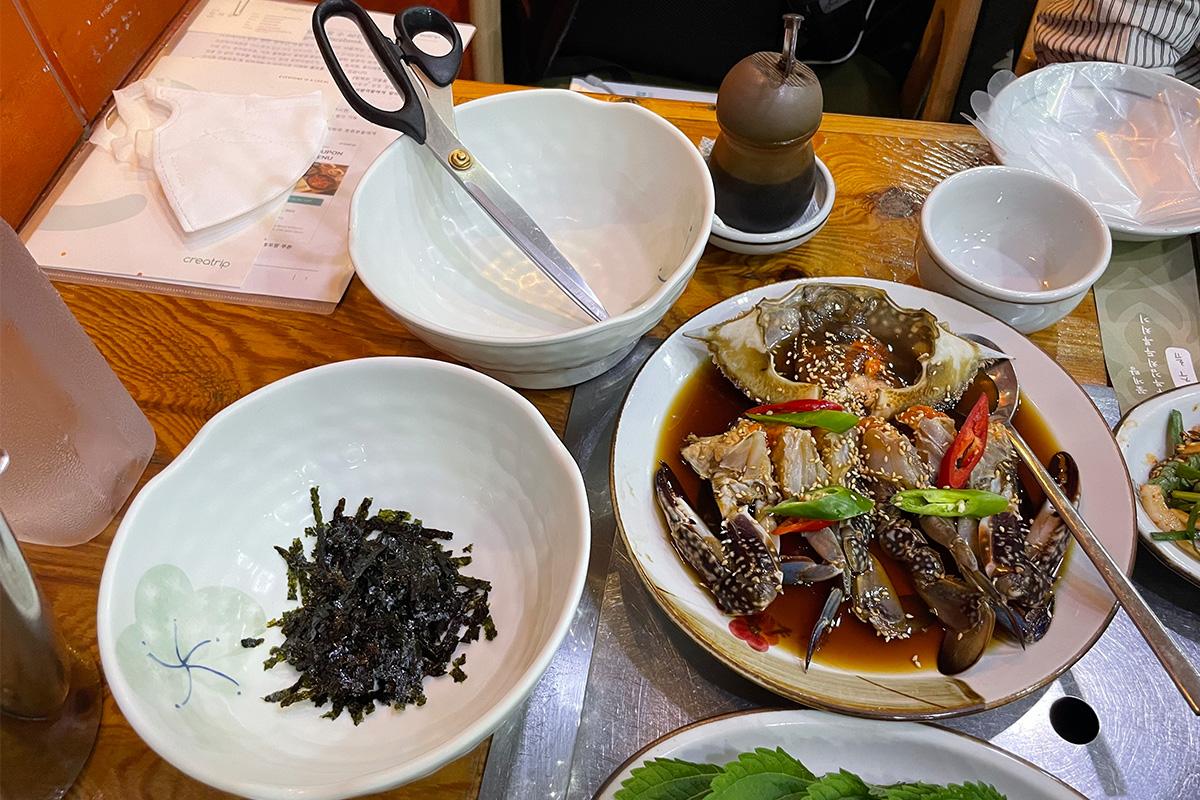 The ingredients that are given to make the rice more flavorful are seaweed, rice, and sesame oil. The secret of the restaurant is to add 2 additional spoons of marinated crab sauce and mix up the rice!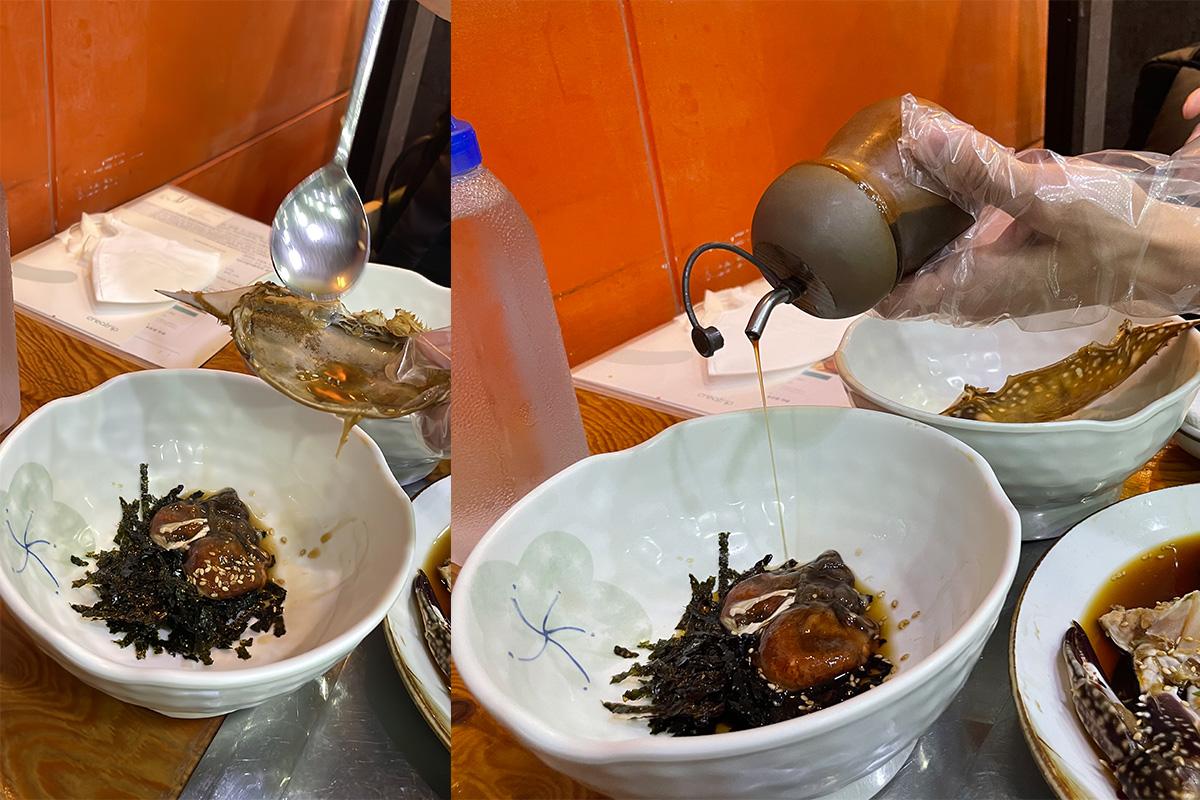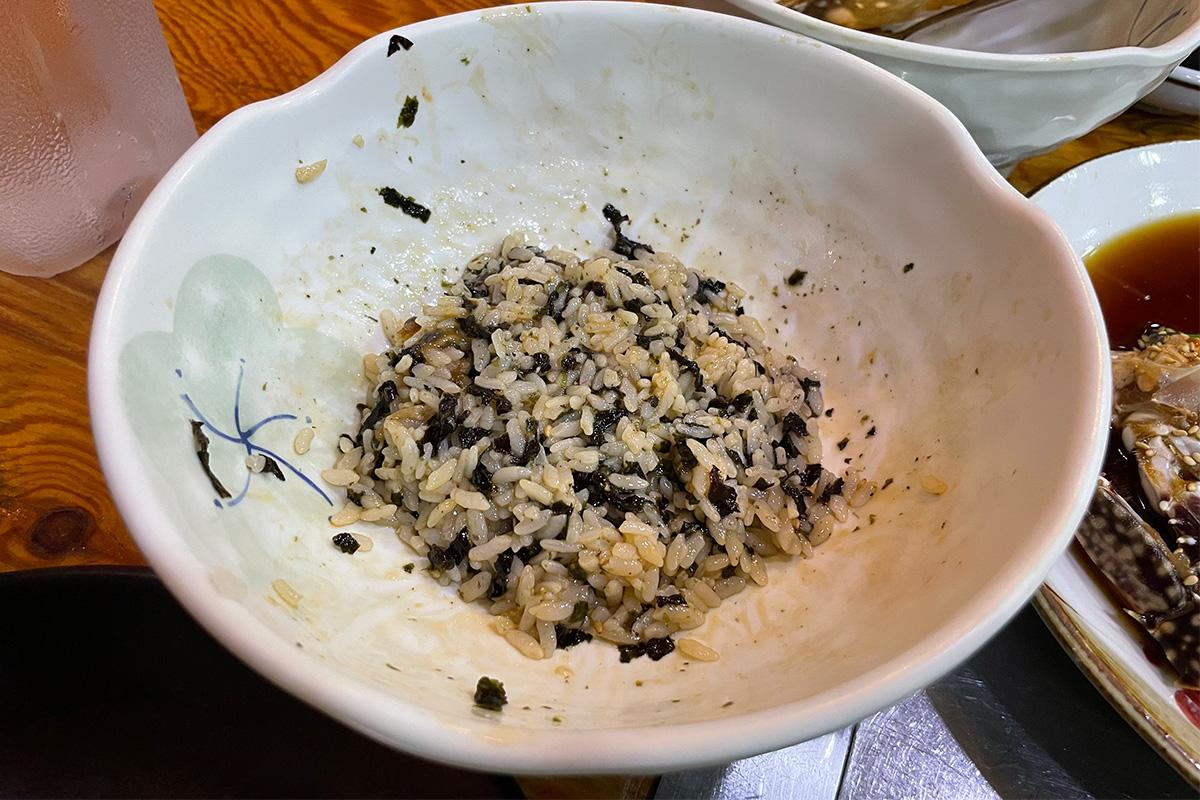 Here it is! It looks so delicious, doesn't it?
The ratio of the sauce was perfect. It was still steaming as it went in our mouths.
Once the rice was prepared, we ate the crabs.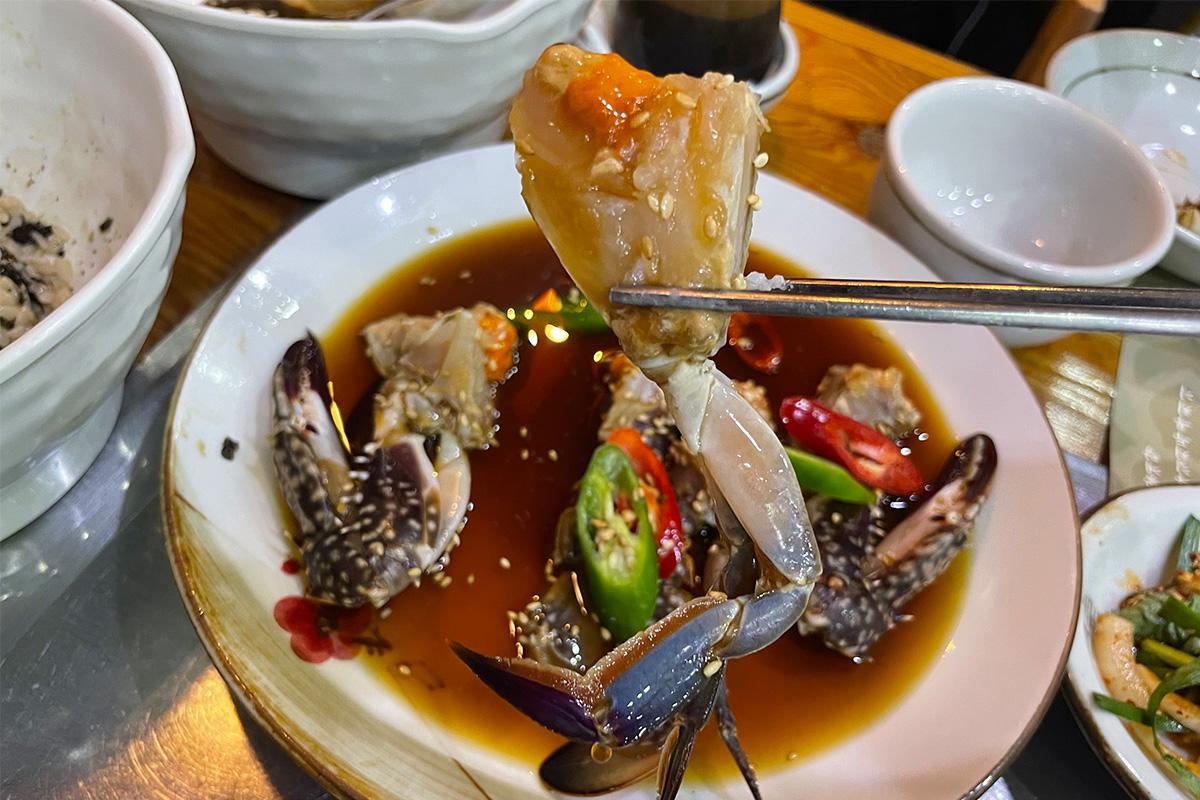 The restaurant uses local ingredients to ferment over 30 different types of crabs, which gives the crabs the perfect salty and sweet flavor.
There is also a lot of fresh meat inside the crabs.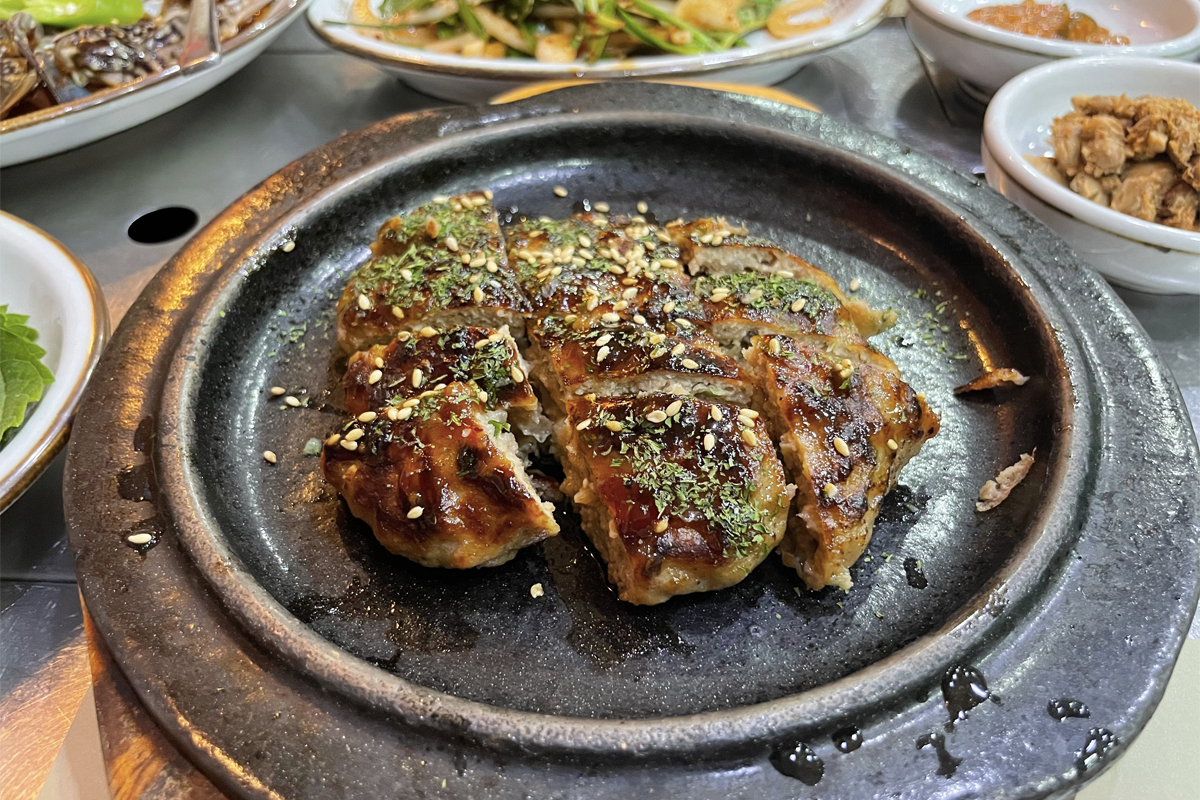 Cheonggukjang tteokgalbi
13,000 won
Another dish that we ordered was the giant tteokgalbi with the flavor of cheonggukjang.
At first, the smell of the soy sauce was very strong we were quite worried about it being too salty. But it was seasoned just right. It was so delicious! It was definitely worth a try.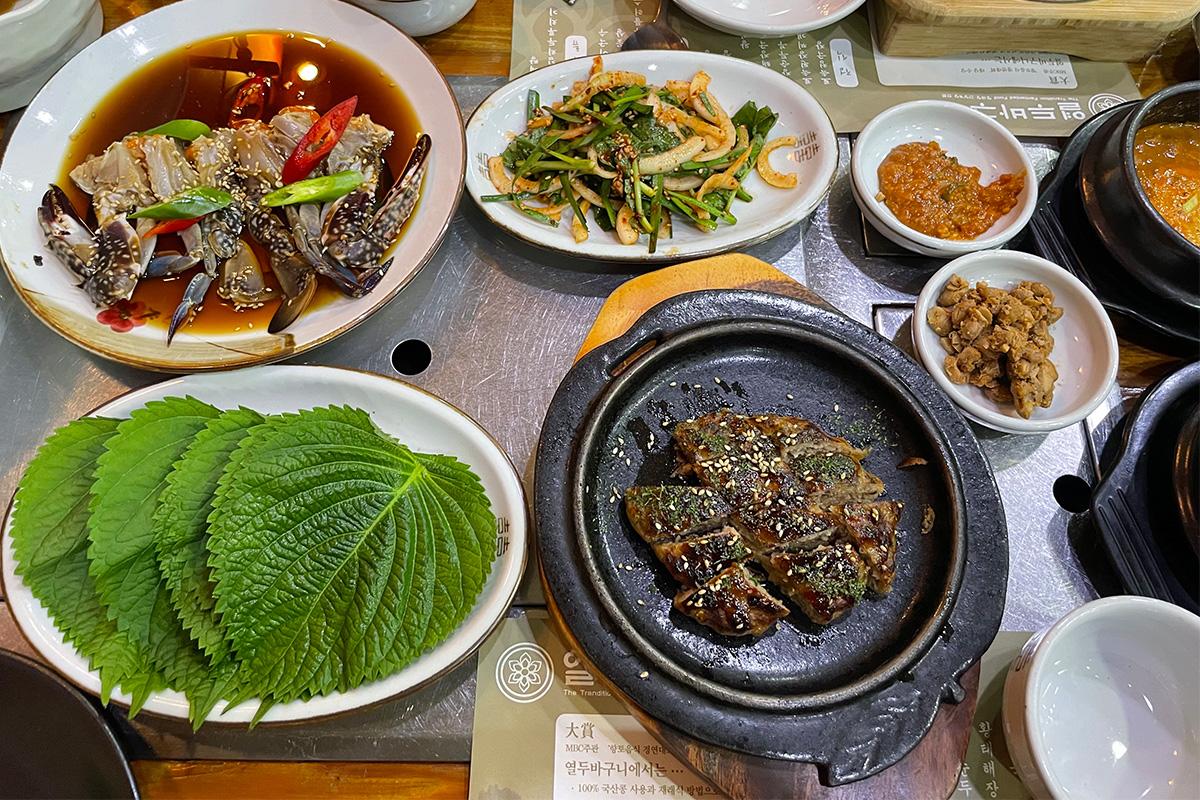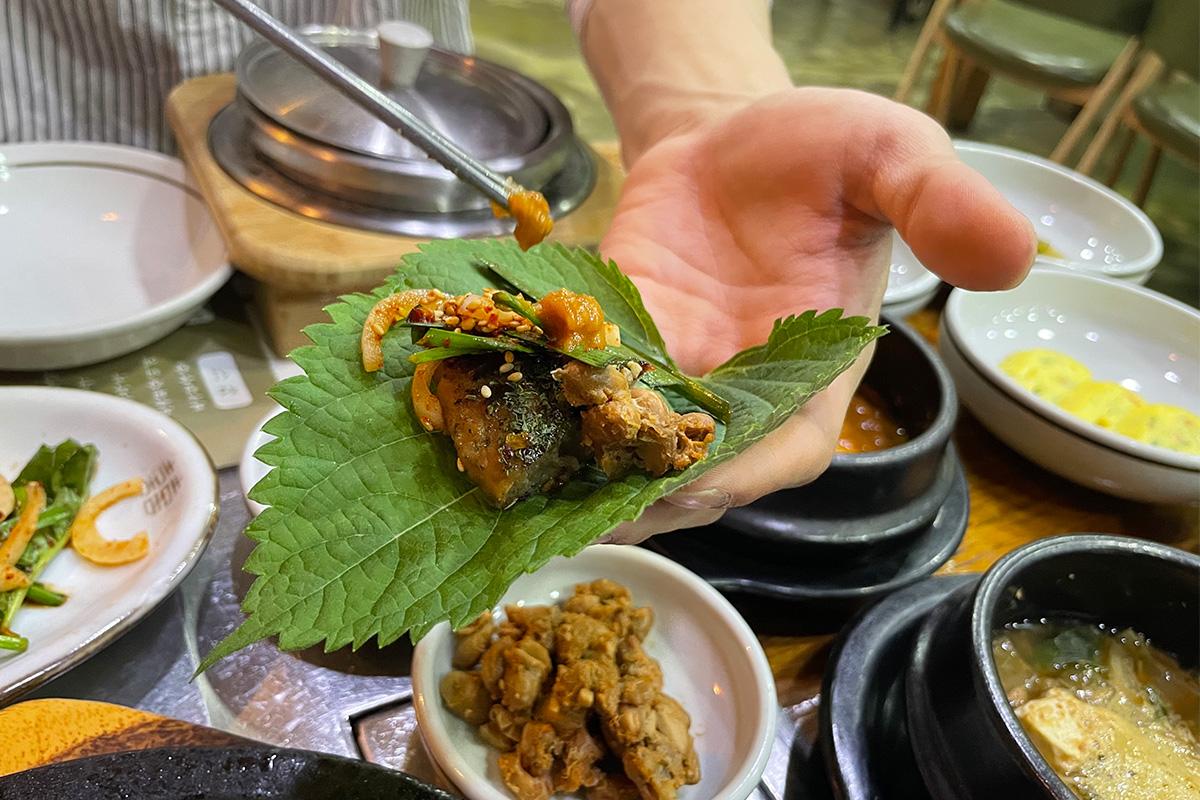 The restaurant has another special way of eating the tteokgalbi. You must eat it with perilla leaves, cheonggukjang sauce, and some vegetables.
They fit together so perfectly.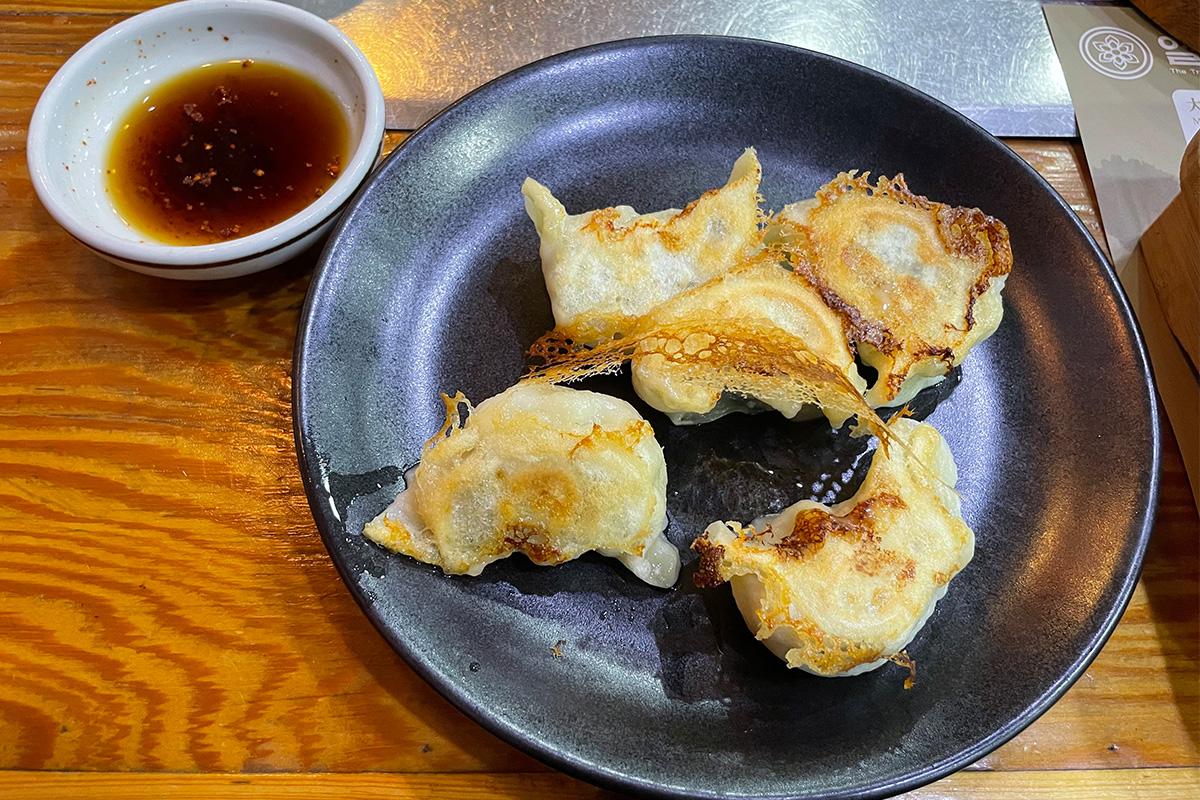 Fried dumpling
5,000 won
Another menu we ordered was the fried dumpling. In just one bite, the juices inside made our mouths water. This is a must-try when you visit the restaurant.
Even though we ate a full meal and we were getting full, we made sure to save our stomachs for some more dishes!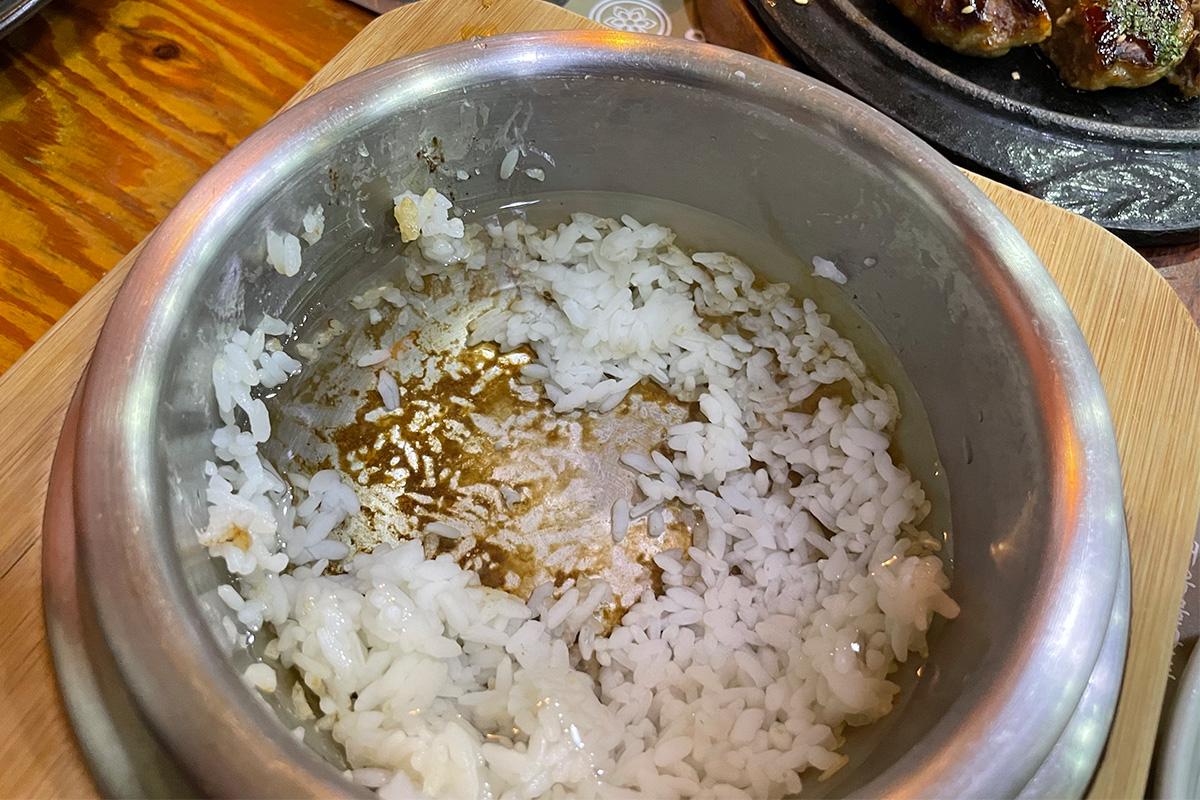 This is called Nureungji (누릉지). Koreans like to eat this to clear up their stomachs after eating a large meal.
Each dish is made with meticulous care and attention with special tips to enjoy the food better. We can understand why it is highly loved by celebrities and locals.
---
How To Get There

Get off at Campus Town Station Incheon Line and walk out of exit 4.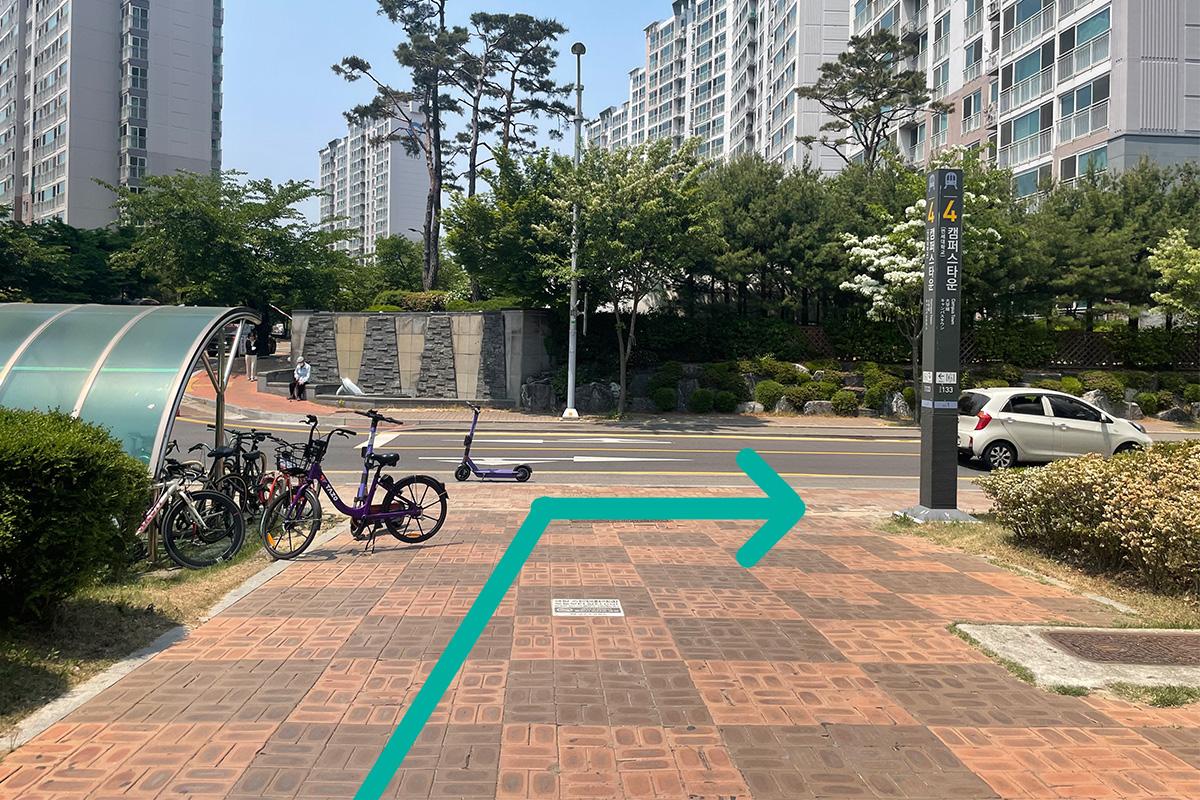 When you walk out of exit 4, turn right.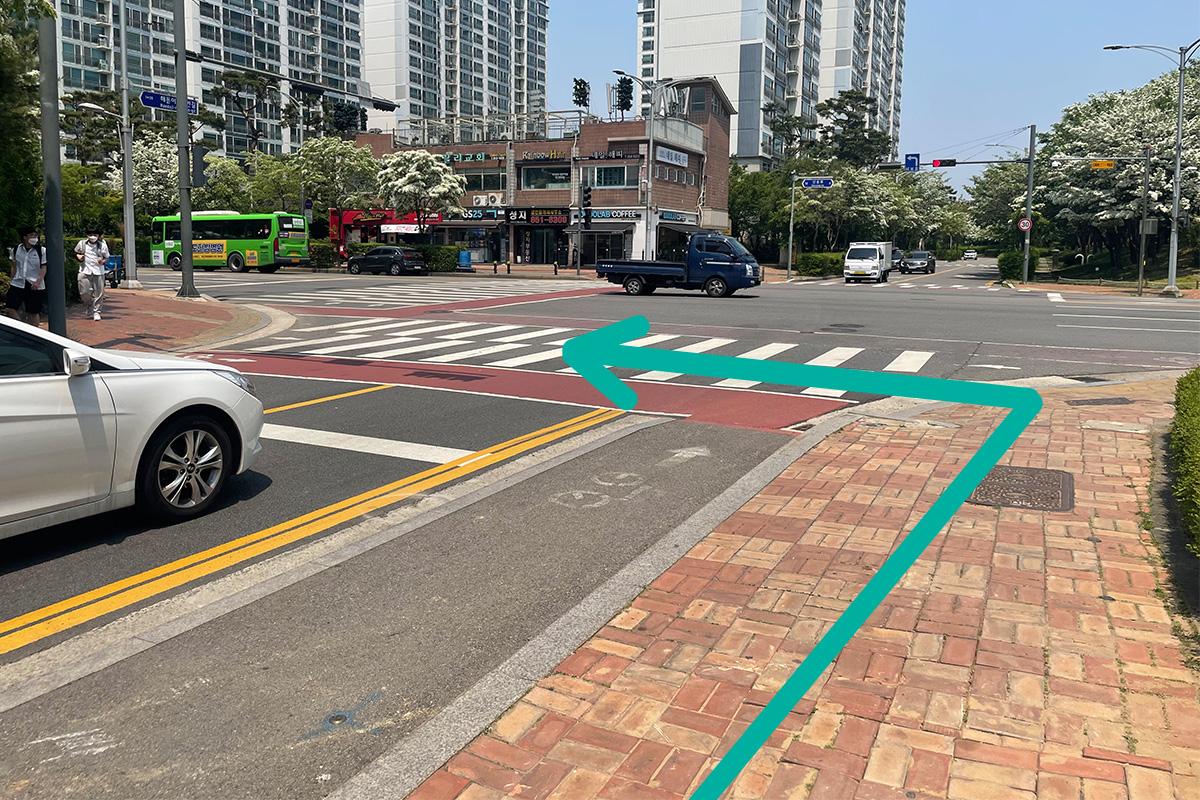 When you encounter this crosswalk, turn left and cross.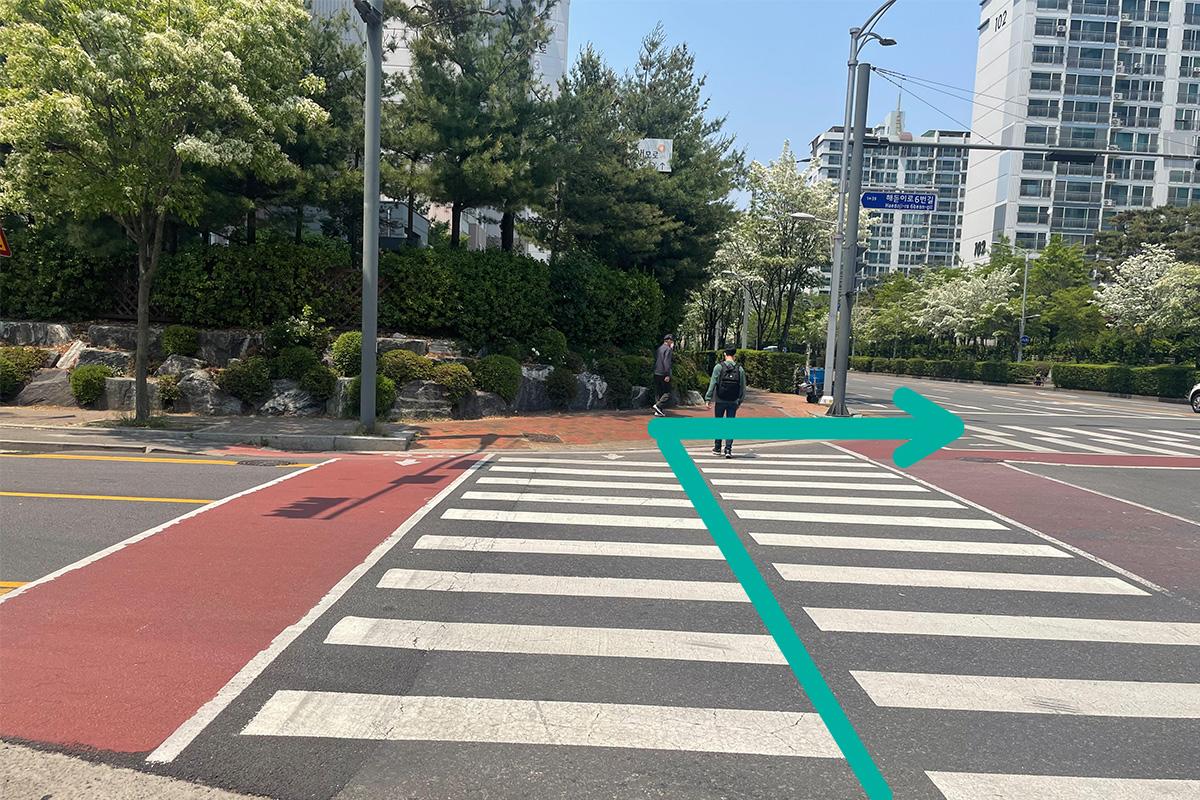 After crossing, turn right and cross again.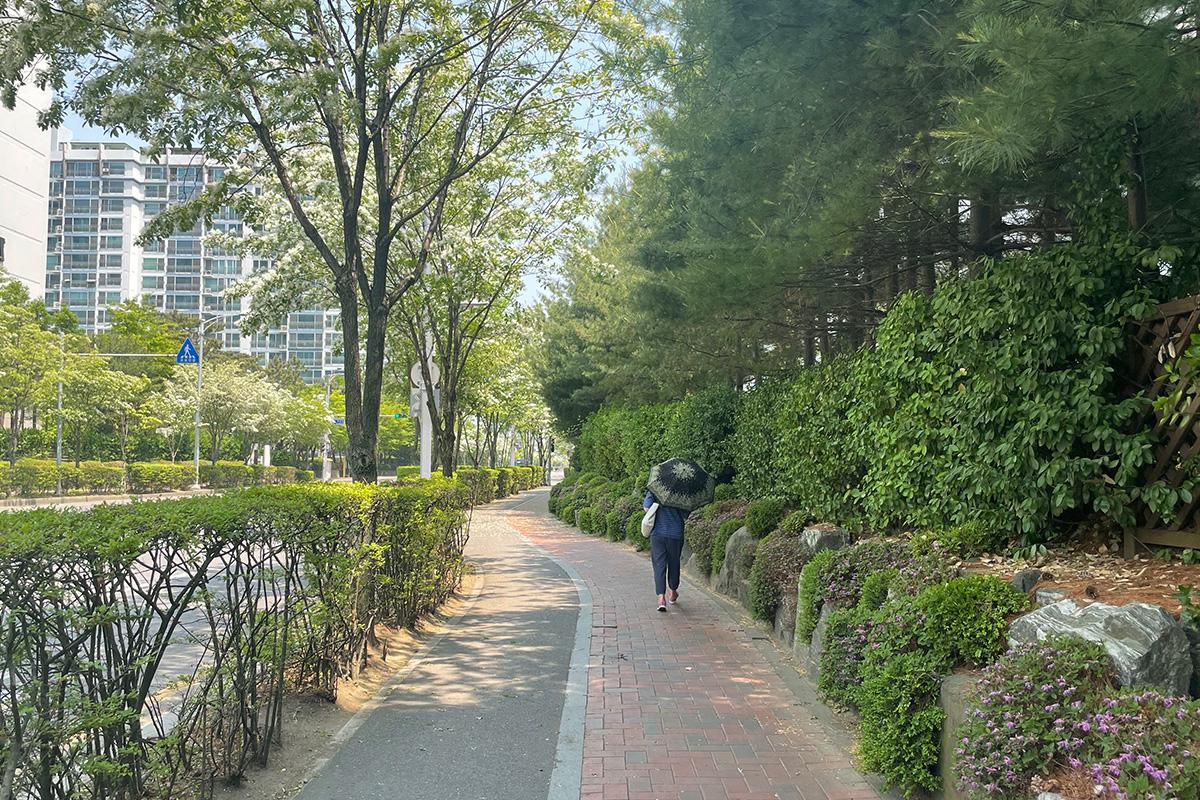 Keep walking straight.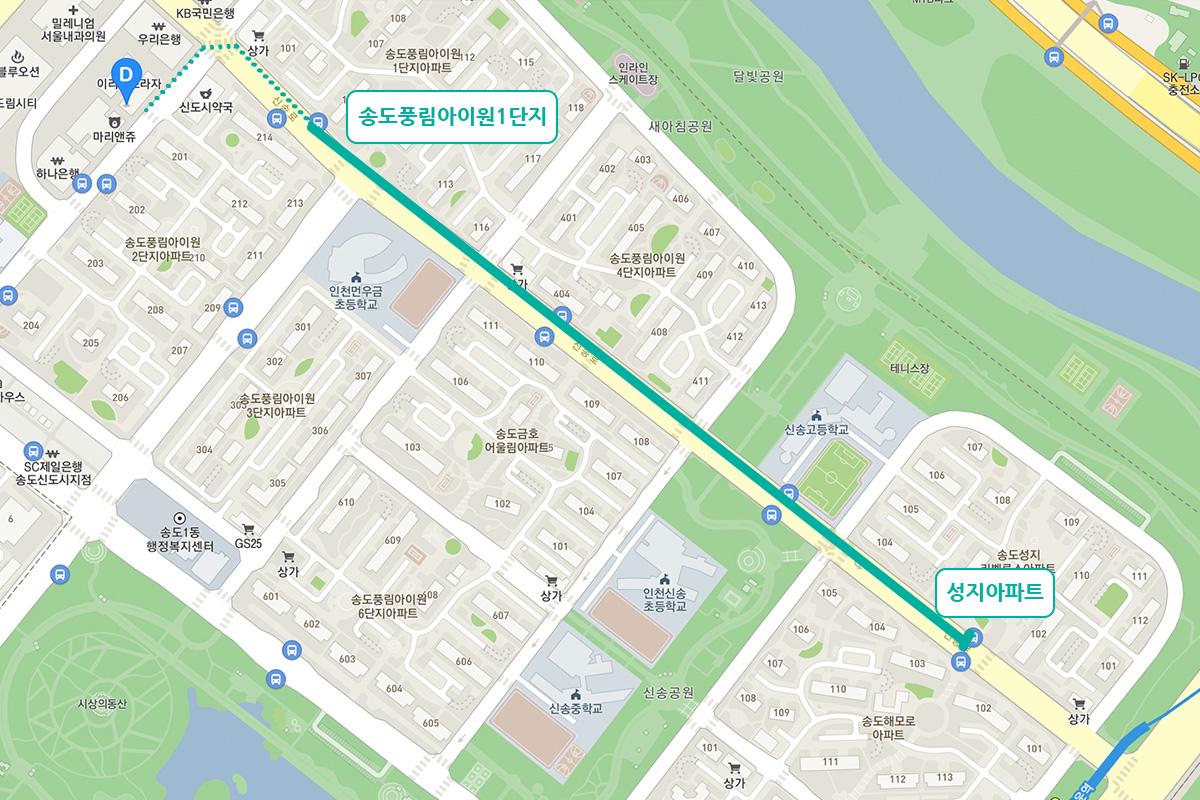 You will see the bus stop Sungji Apartment sign (성지아파트). You can take bus numbers 8, 6-1, 58, 98, 순환41, 순환43 and get off at Songdo Punglim Iwon Complex 1 (송도. 아이원 1단지).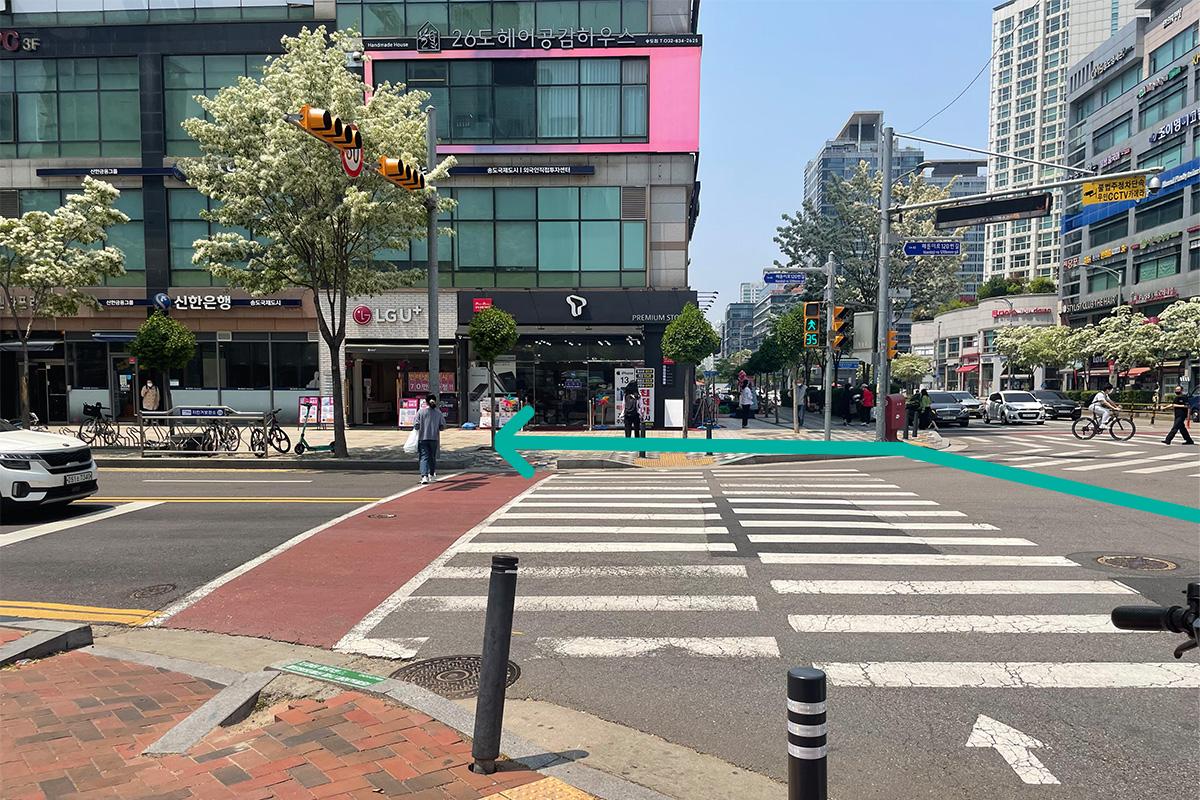 After getting off, walk across the street towards the T World mobile shop.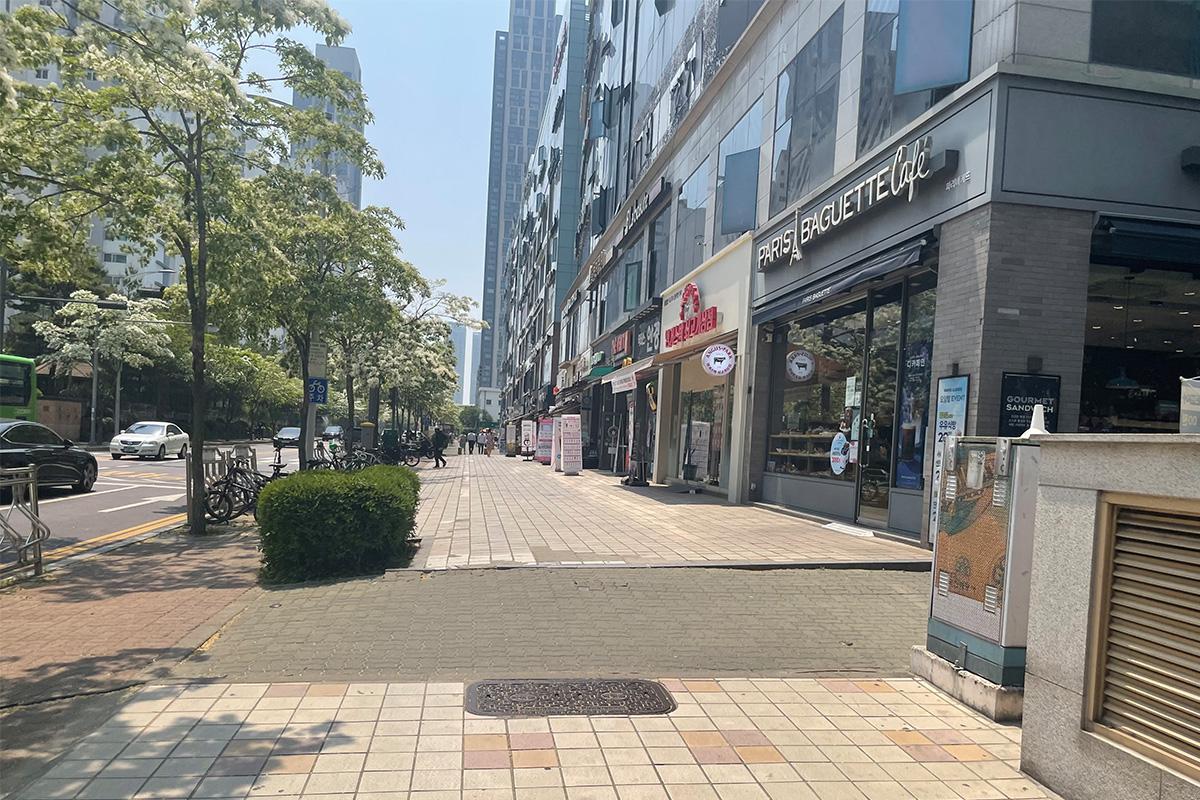 When you see Paris Baguette, keep walking straight.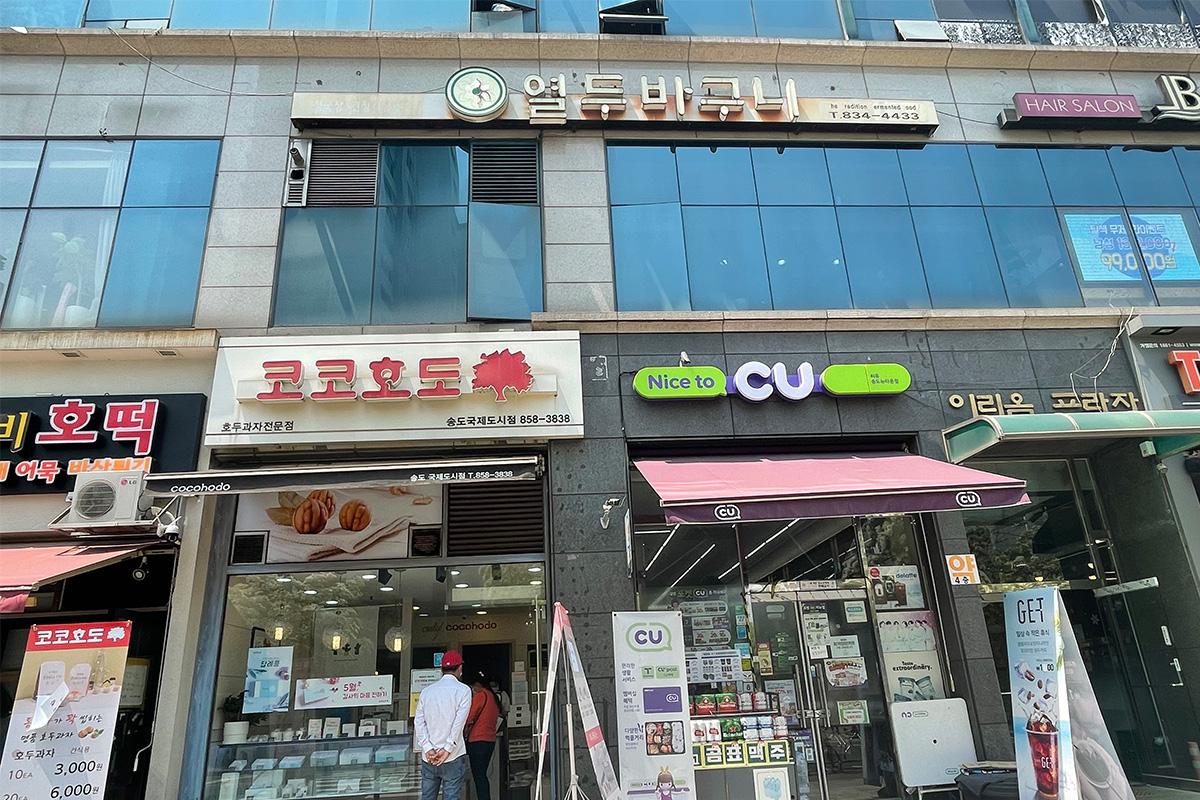 When you see CU, you will find the restaurant on the 2nd floor of the building.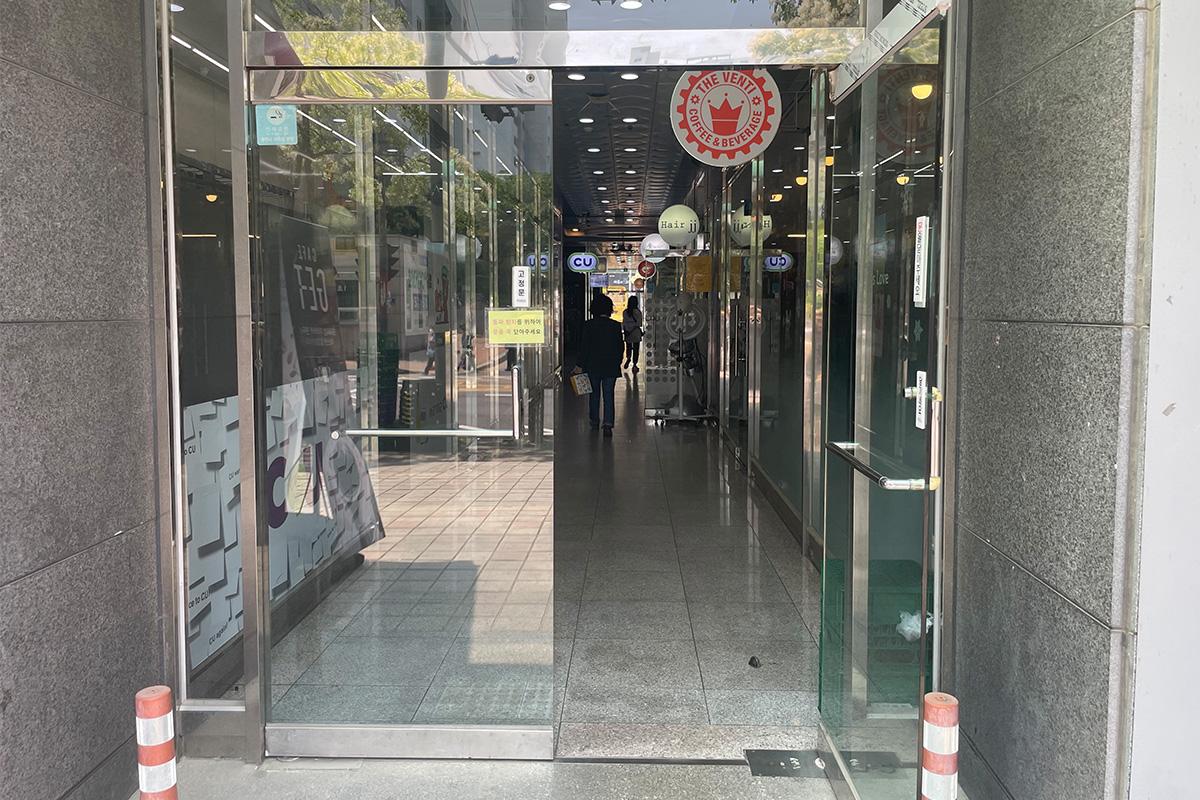 Walk into the building as in the photo above next to CU.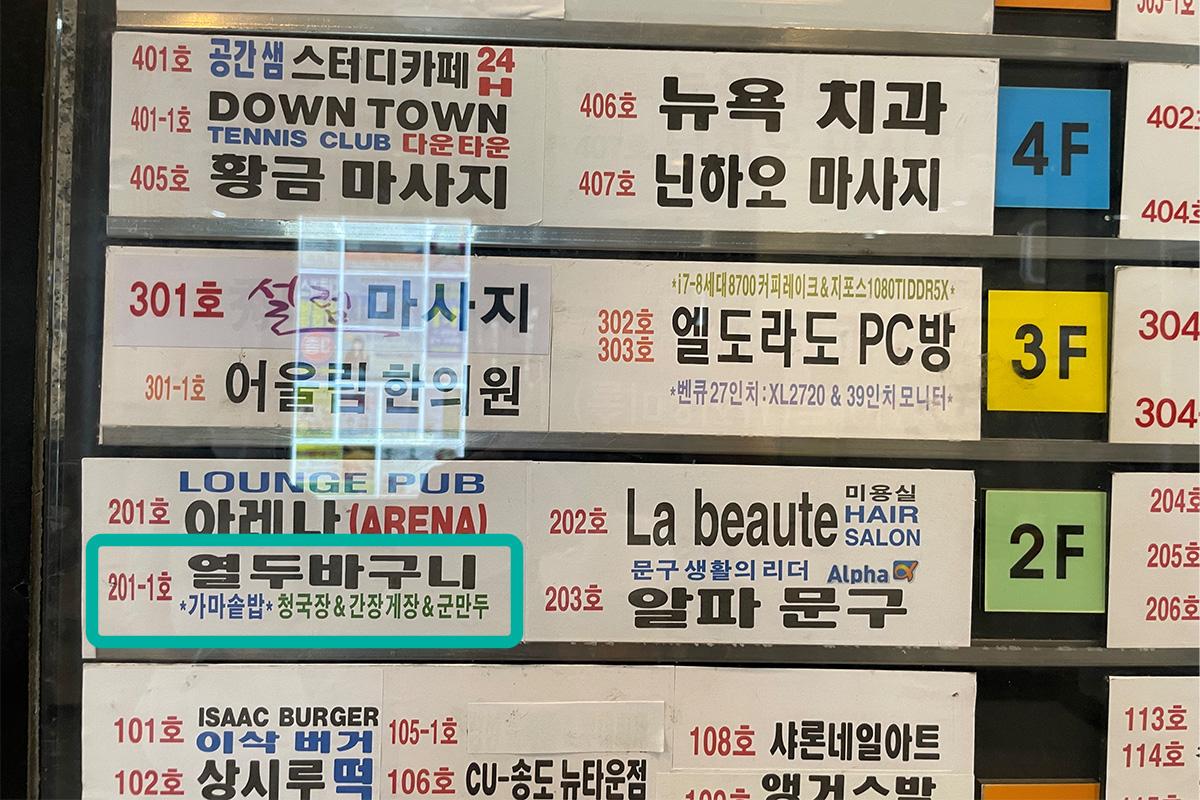 When entering, you will see an elevator and a sign that has the restaurant name on the 2nd floor.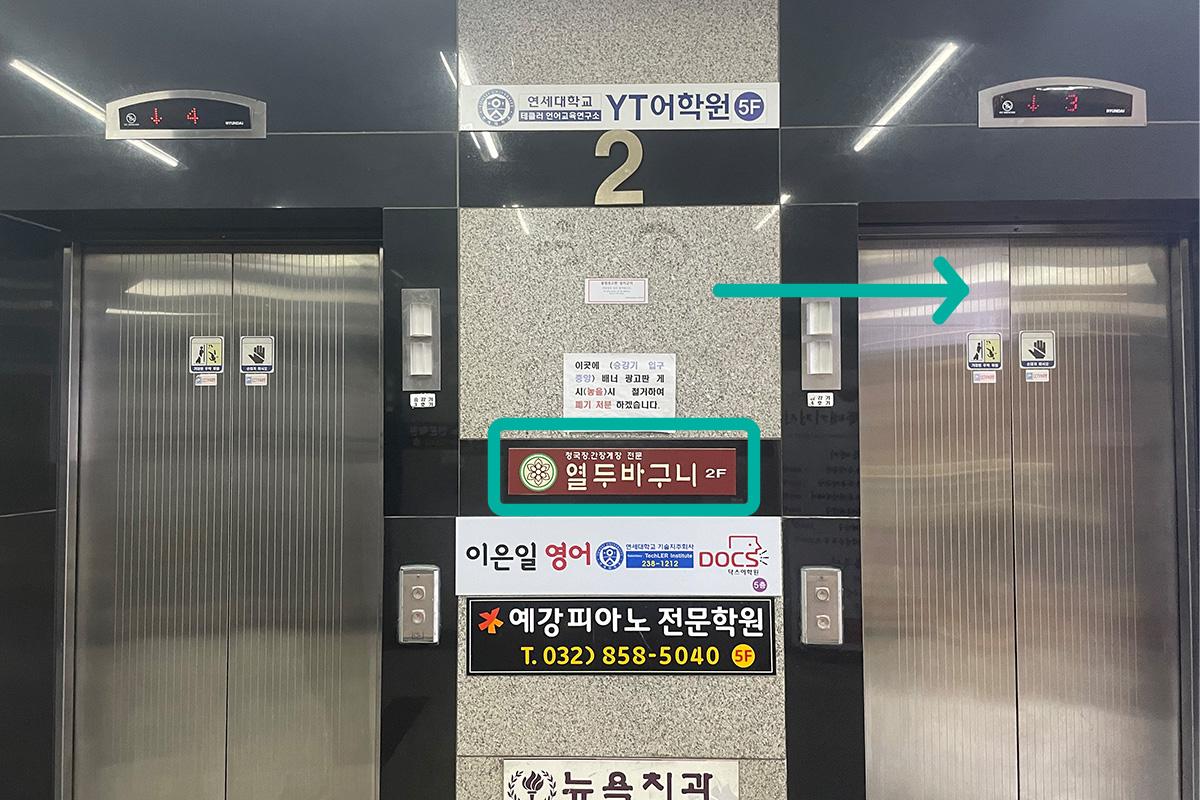 Go up to the 2nd floor and turn right.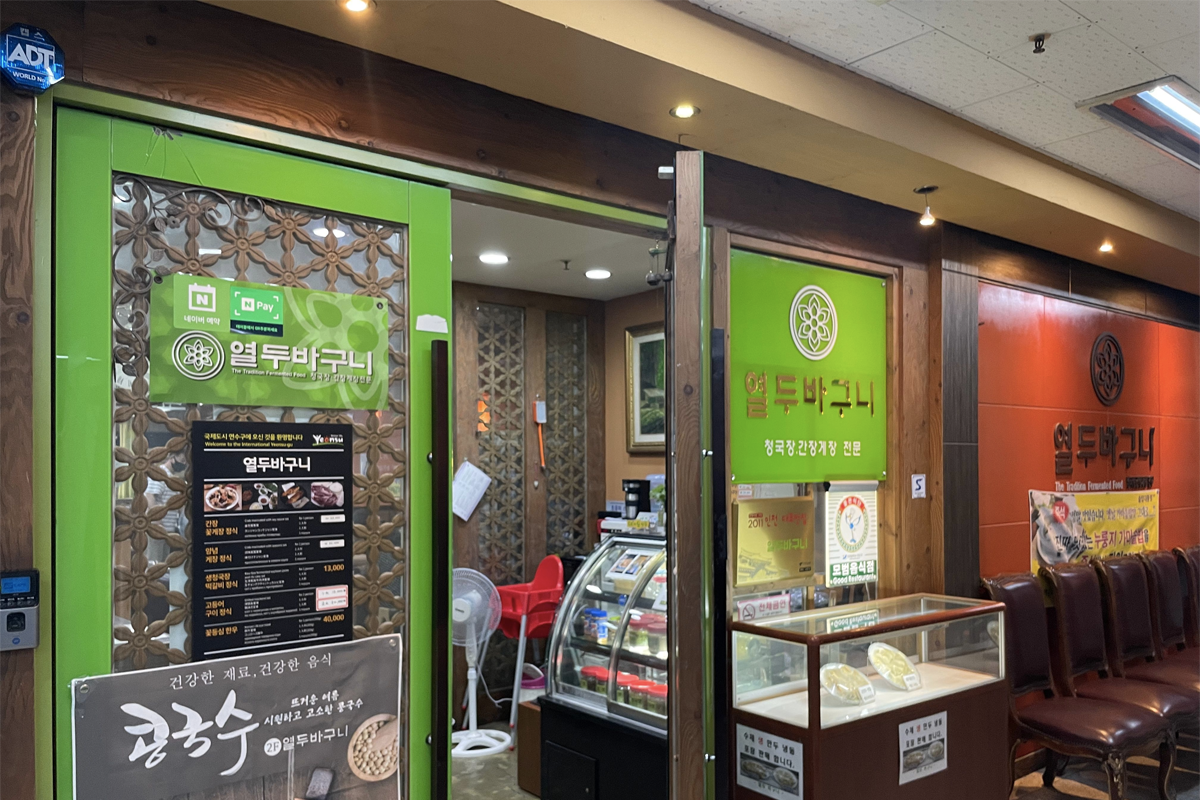 You will see Yeoldu Baguni (열두바구니) right here!
---
That concludes the Yeoldu Baguni restaurant introduction!
Please let us know if you have any questions in the comments below or by sending us an email at support@creatrip.com! Also make sure to follow us on Instagram, Tik Tok, and Facebook. to stay updated on all things Korea!
---