Samdae Incheon Gejang
Enjoy a delicious and fresh meal of soy sauce marinated crab with 12 different side dishes.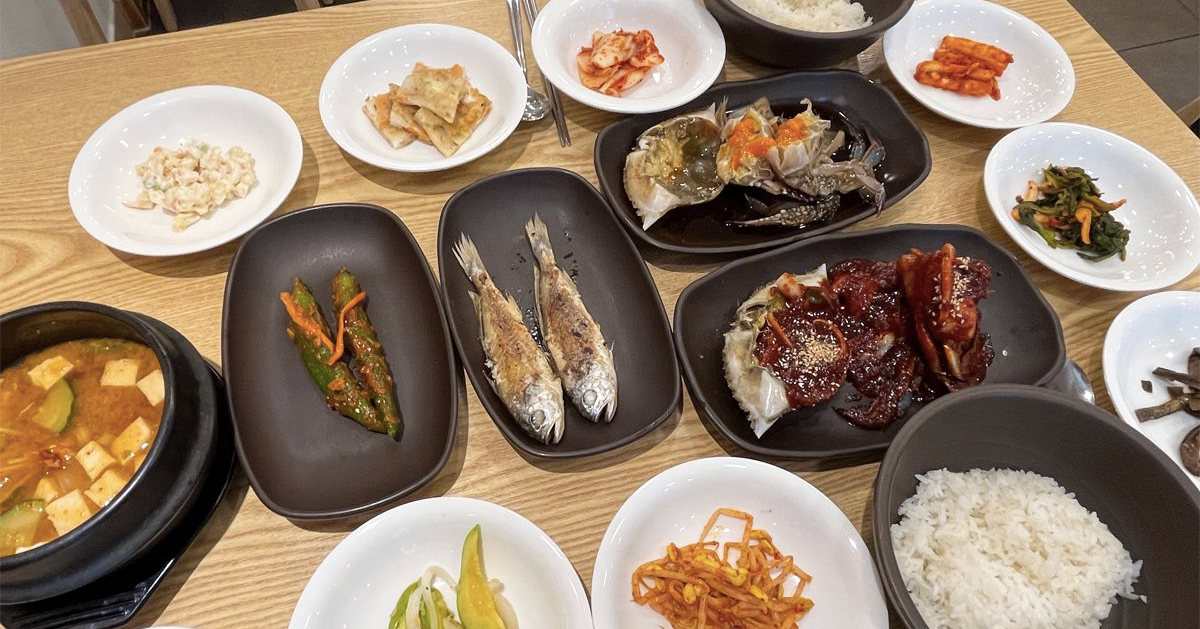 Korean soy sauce marinated crab, ganjang gejang is one of the must-try dishes in South Korea.
It is a very popular dish among foreigners and Koreans alike. You may have seen it already in some of your favorite Korean TV shows.
Today we will take you on a trip to the award-winning Samdae Ganjang Gejang restaurant in Incheon where they are known to use a unique sauce to marinate the fresh crabs. It comes with 12 different side dishes to ensure you have a fulfilling meal.
---
Reserve
---
Information
Address: 22, Geumgok-ro 81beon-gil, Dong-gu, Incheon
인천광역시 동구 금곡로81번길 22
Hours:
11:30-20:30
Break Time: 15:00-16:00
Last Order: 20:00
Closed on Sundays
Public Transportation: Walk 650 meters from exit 2 of Dowon Station. (Please refer to the end of the page for detailed instruction s).
---
Why We Recommend It
Samdae Ganjang Gejang translates to 'three generations of ganjang gejang'. It has been certified by the Ministry of Small and Medium Enterprises as a century-old store.
In 2021, it was awarded the K-ribbon logo in the excellent cultural Korean food category by the Korea Arts and Crafts Design and Culture Promotion Institute, praising the restaurant's cooking skills and the spirit of cultural fusion.
Each set meal comes with 12 special side dishes, allowing its guests to enjoy a delicious and fulfilling meal at an affordable price.
You can communicate in Korean and English with the staff so there is no need to worry if you don't speak Korean.
---
Things To Keep In Mind
No prior reservation is necessary.
Enjoy a 5% discount on the whole meal by showing the staff the Creatrip coupon when paying.
This offer is for dine-in orders only and does not apply to to-go or delivery orders.
If you have any questions, please contact support@creatrip.com
---
Menu
| | |
| --- | --- |
| Ganjang gejang for 1 person | |
| Spicy gejang for 1 person | |
---
Review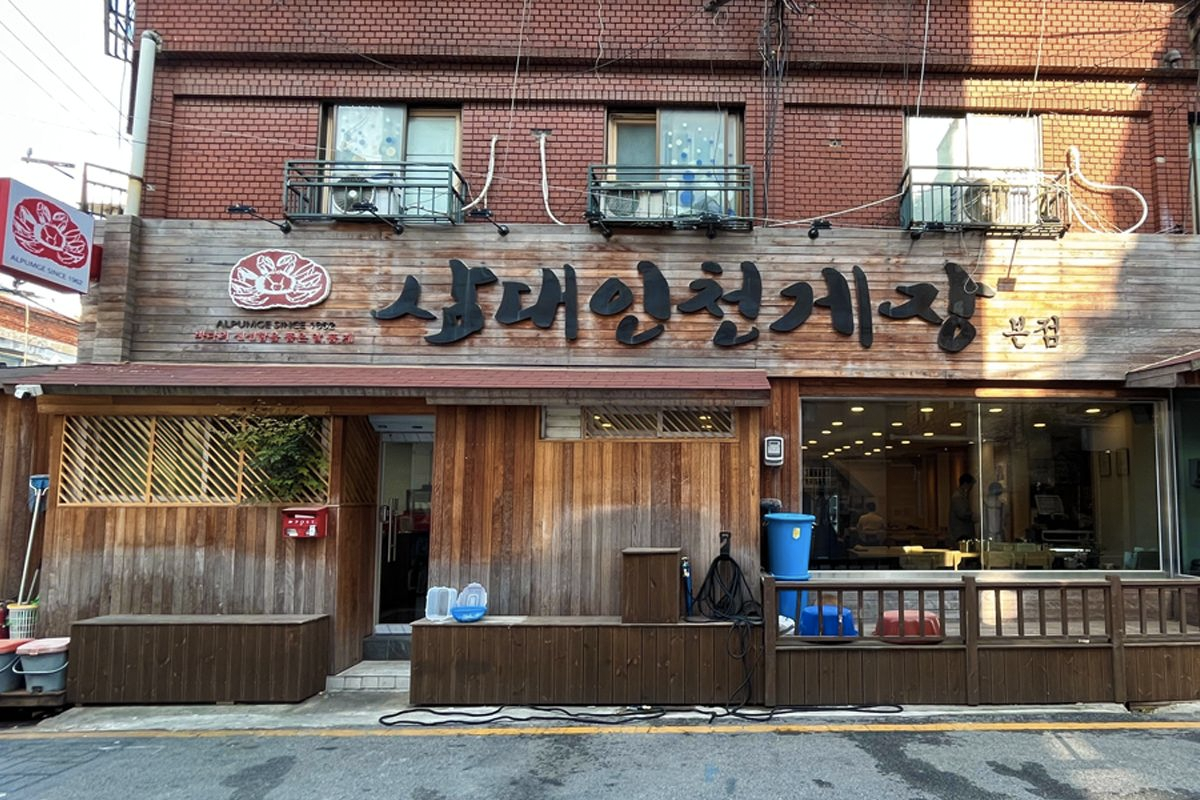 Although there are many famous fresh crab restaurants in Seoul, today we will take a trip to Samdae Ganjang Gejang located in Incheon.
The crabs are fresh from Yeonpyeong Island, known for its fresh and delicious blue crabs on the west coast. The restaurant has been in business for 60 years and has local customers as well as tourists that visit to try their famous crabs.
Come with us to find out if it's worth a trip to Incheon to try their unique soy sauce marinated crabs.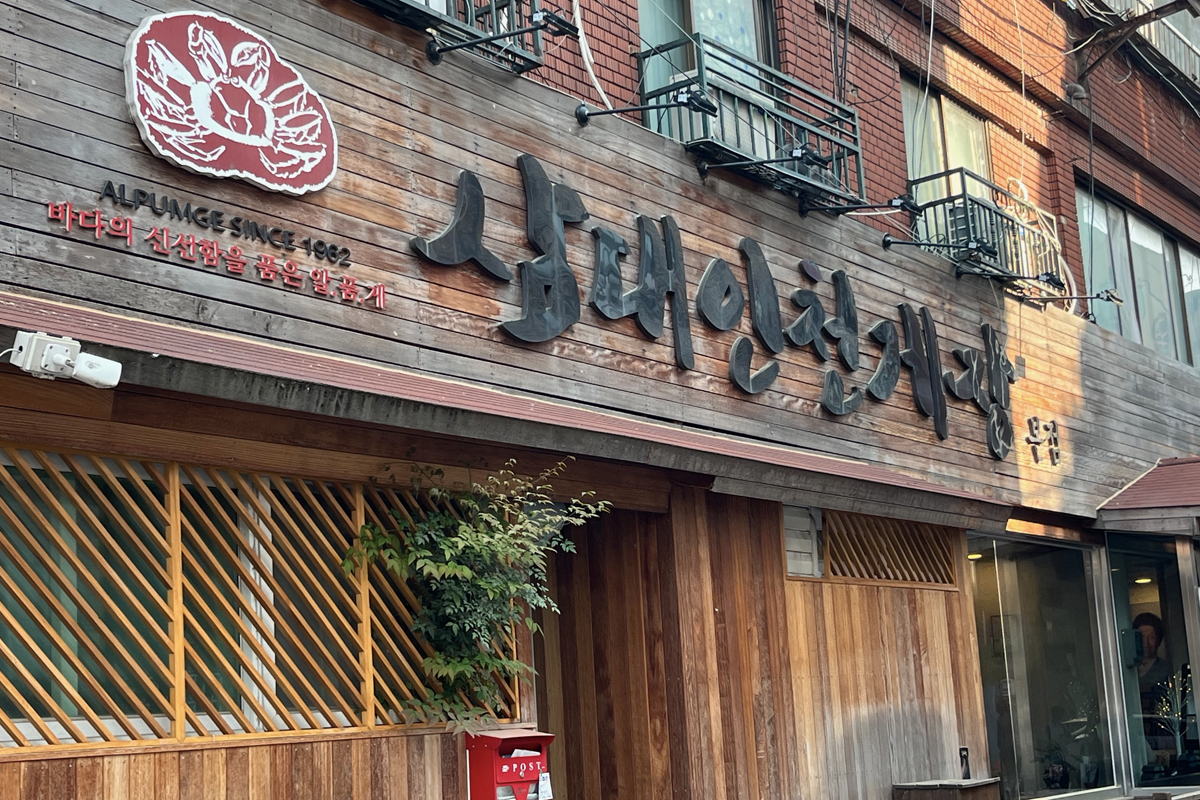 The 60-year-old restaurant is located in a quiet alley. It certainly stands out with its eye-catching logo surrounded by older buildings.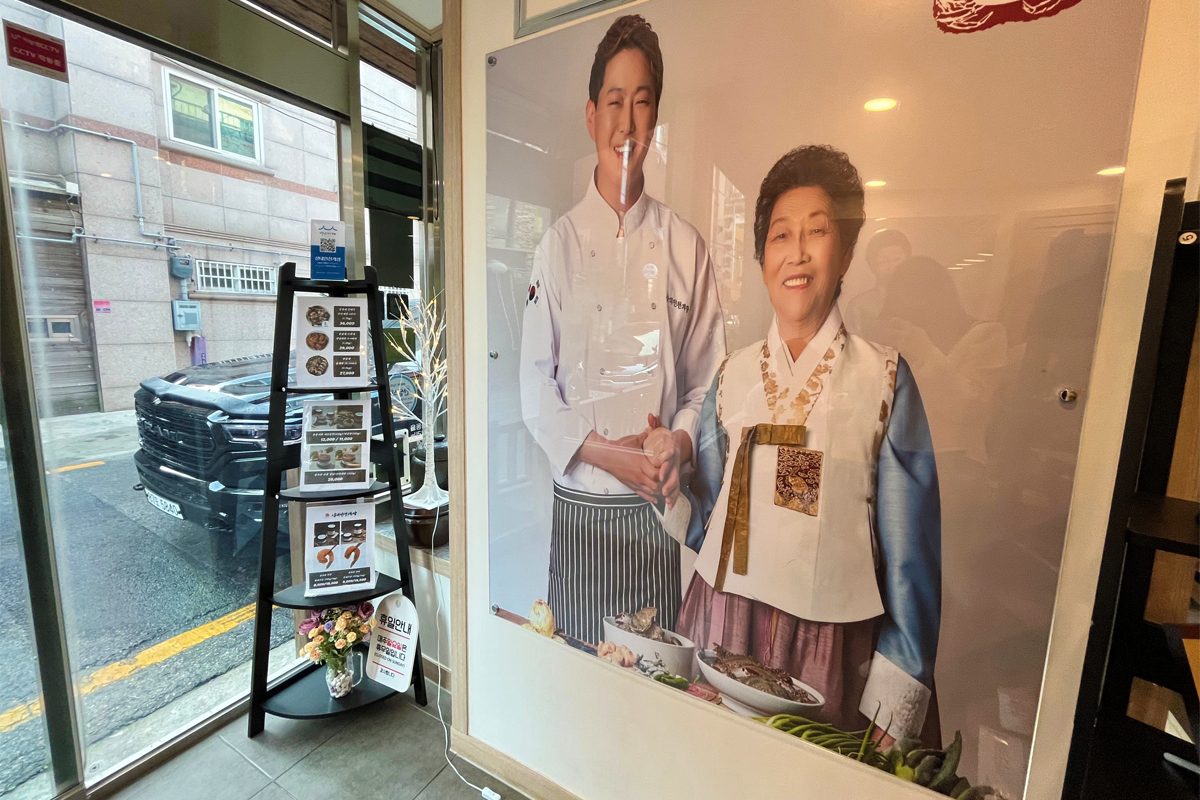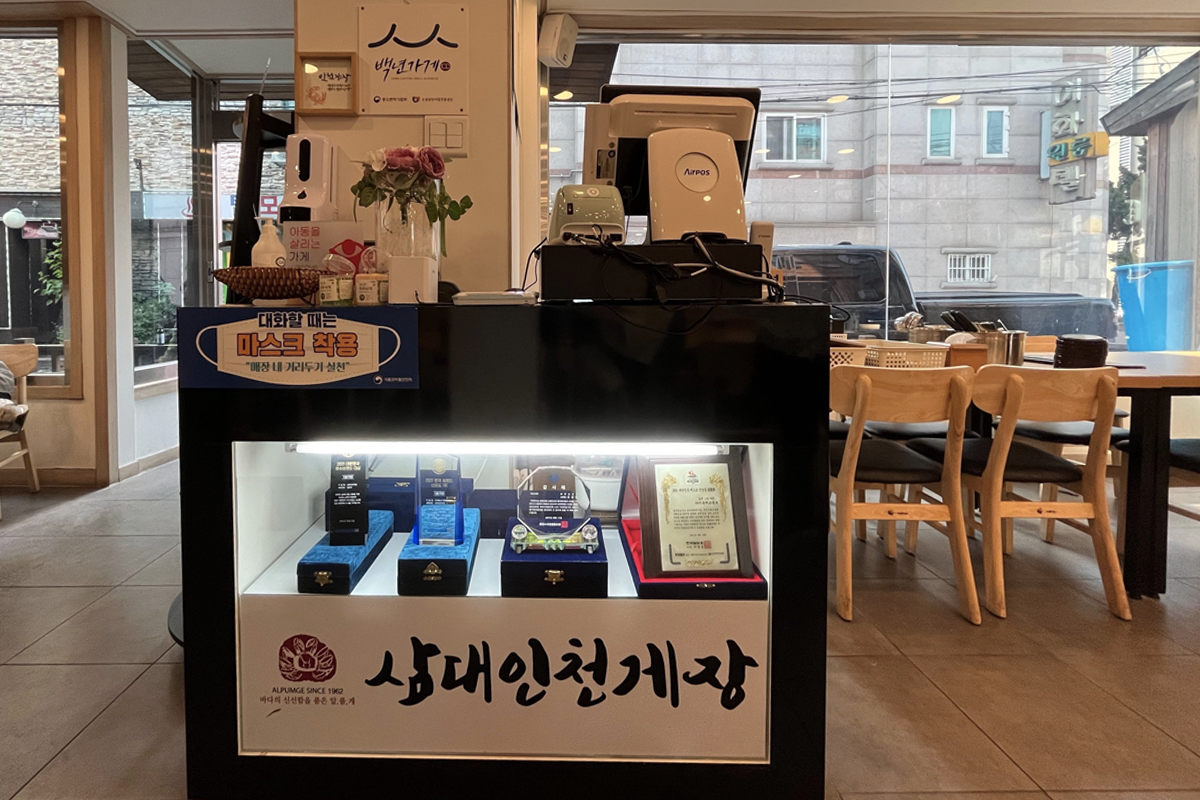 As soon as you enter the restaurant, you will see a clean and bright dining area. There are pictures of the owners hanging on the wall which symbolizes how the restaurant and its special recipe have been passed down for generations.
There are also various still shots of appearances on various TV show programs. It is safe to say that this restaurant is a famous restaurant in the Incheon area.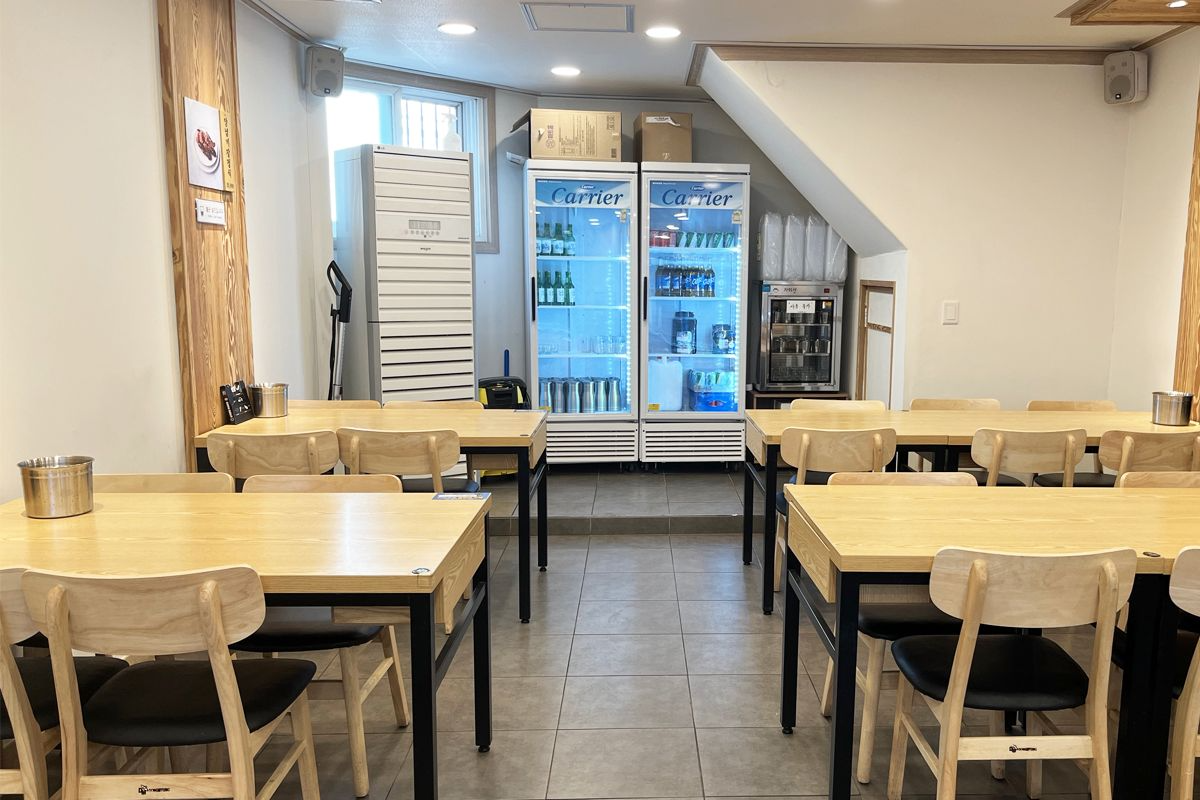 The dining area is spacious and bright so you can enjoy your meal in peace.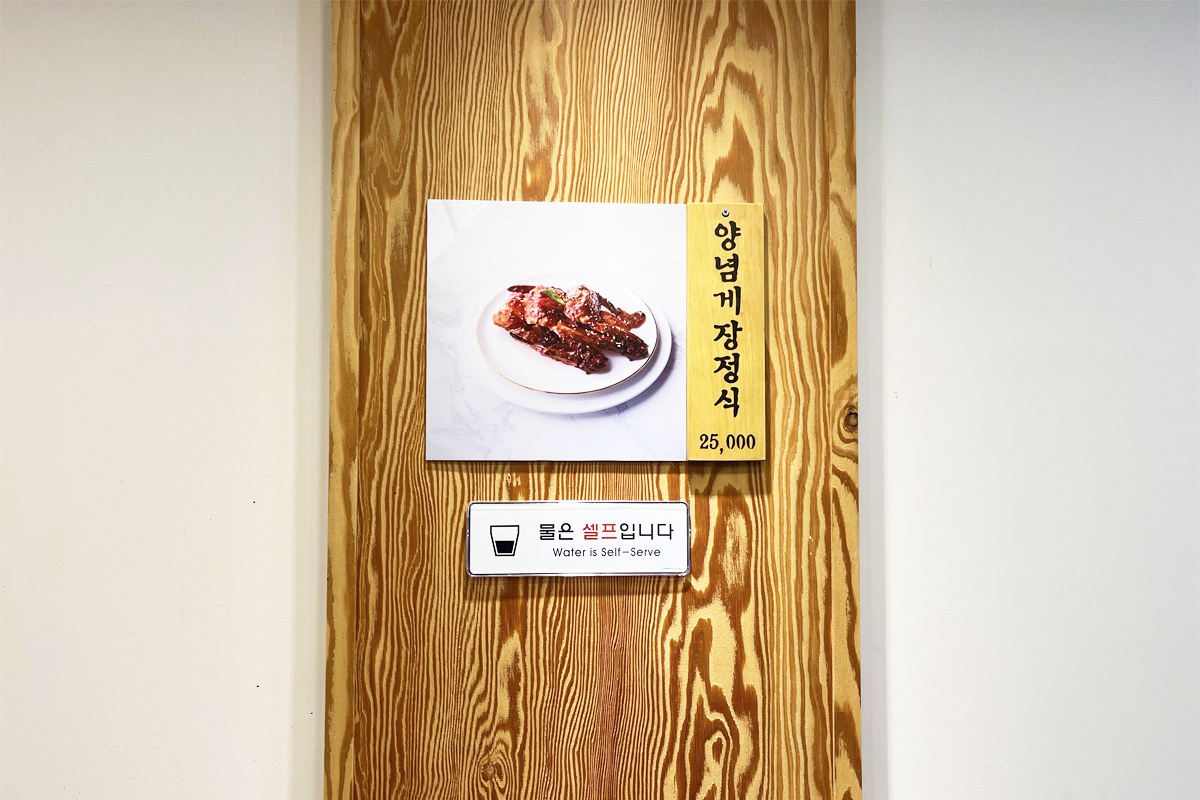 The menu only consists of soy sauce marinated crab or spicy crab. There are pictures on display so you can easily order even if you don't speak Korean.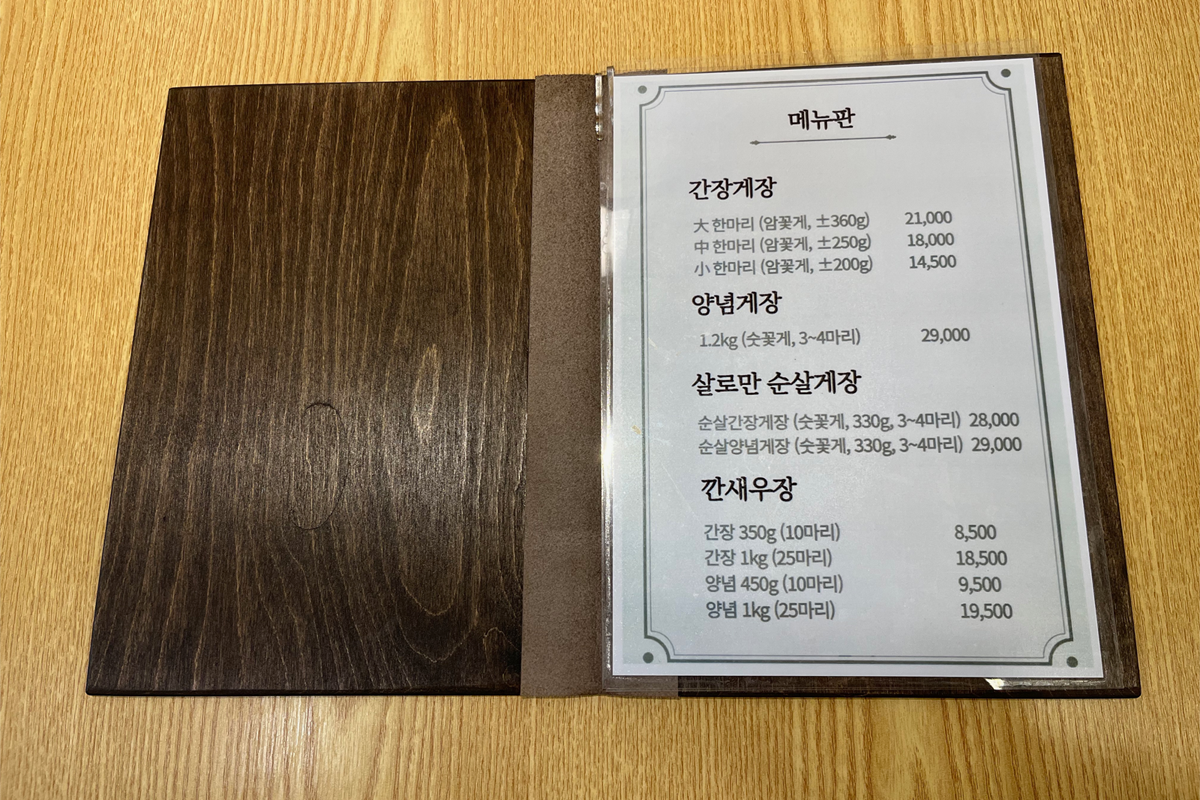 The delivery menu is more diverse. In addition to the soy sauce marinated crab and the spicy crab, there are also crab meat and marinated shrimp.
The restaurant provides home delivery services so you can visit their website if you are interested.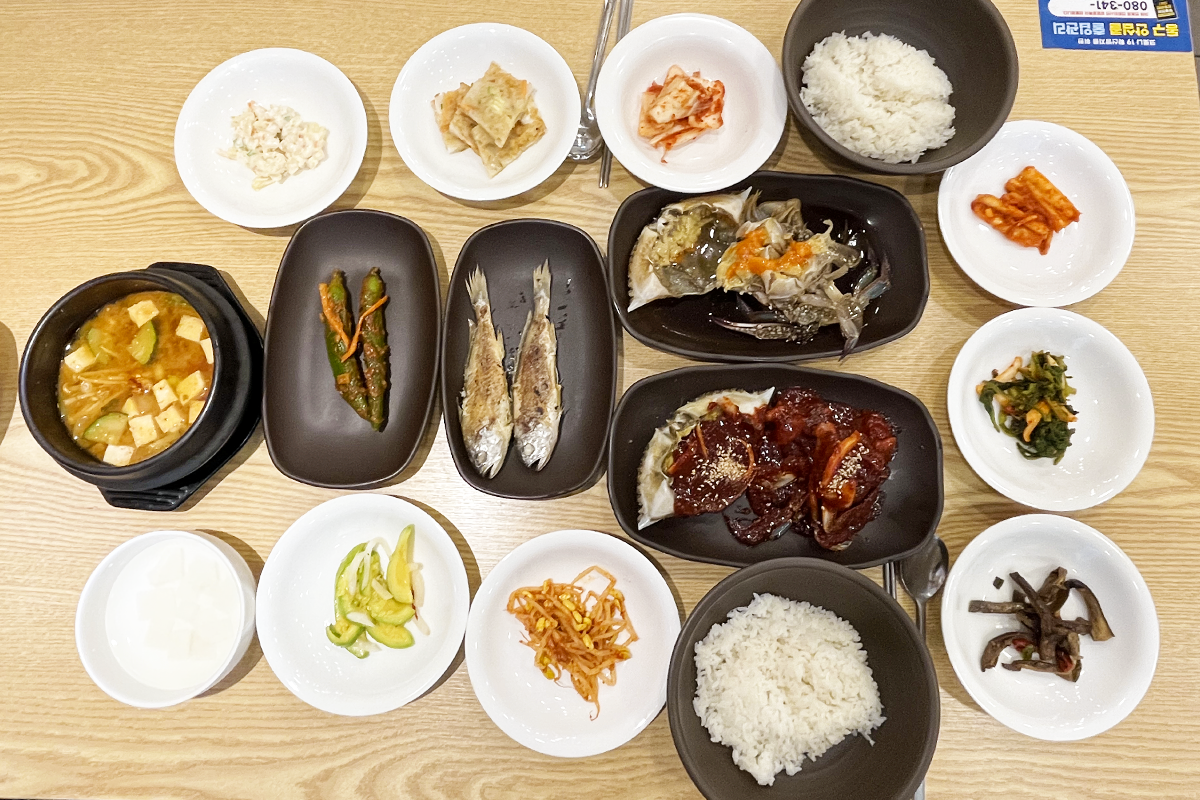 The restaurant marinates the crab in long-brewed soy sauce to remove its fishy smell. Since it also contains a low salt content, you can enjoy a healthy and delicious meal.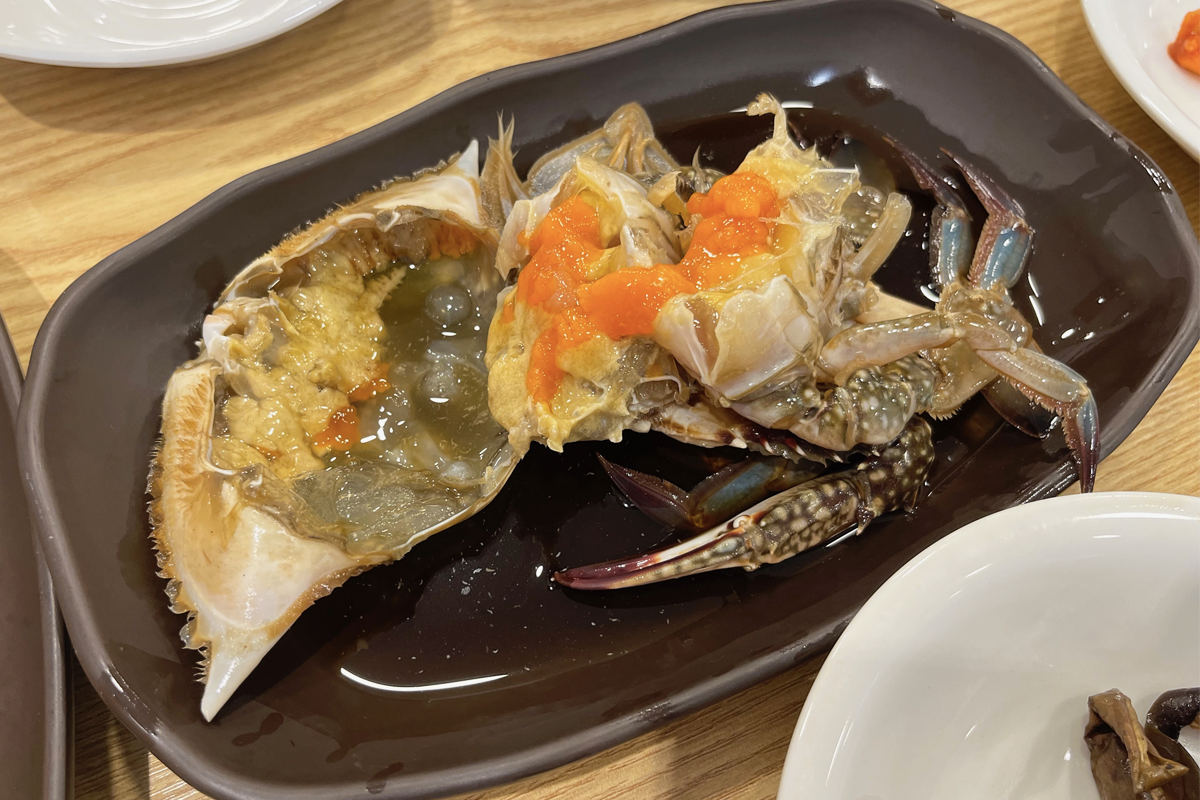 Ganjang Gejang Set (간장게장정식)
₩25,000
The soy sauce marinated crab is the signature menu at the restaurant. It tastes fresh and you can taste plump crab roe with every bite which is quite satisfying.
The taste of the soy sauce is also very fresh with tender crab meat inside the shell.
It tastes sweet and salty which is different from ordinary ganjang gejang. The sauce is very addicting and tastes even better with a bowl of steaming rice.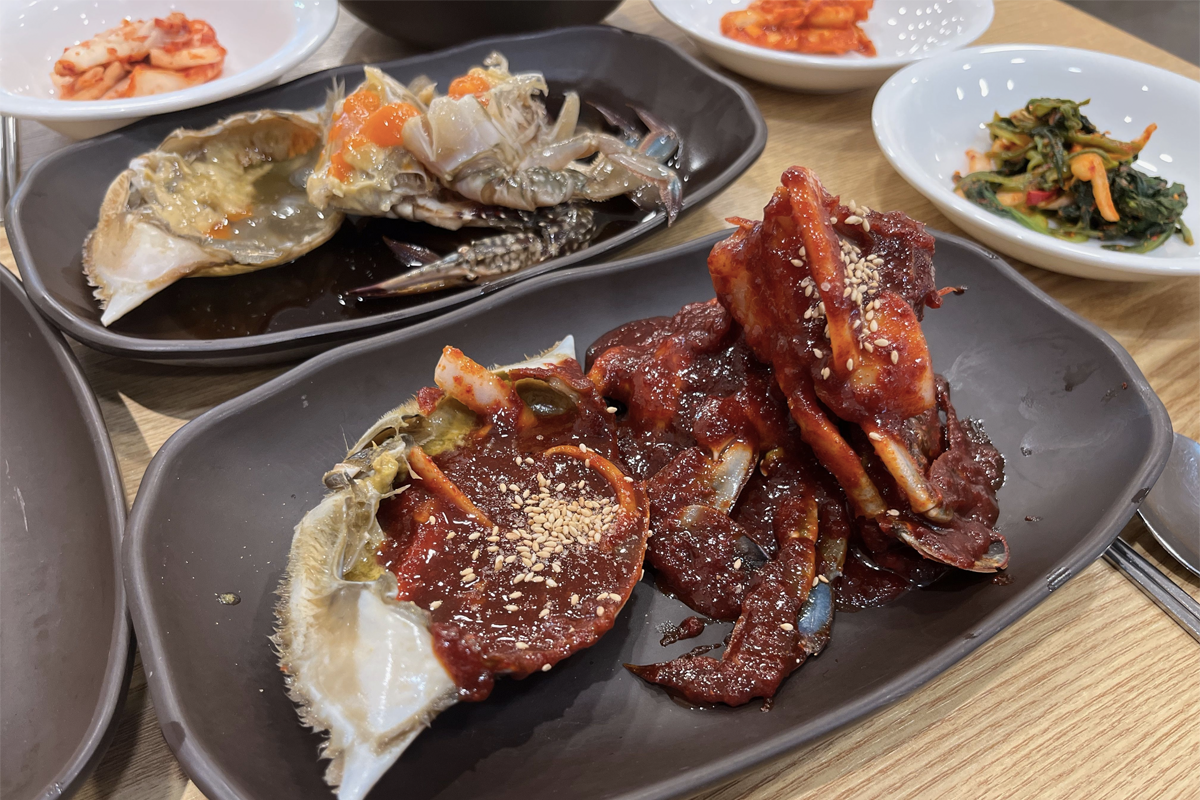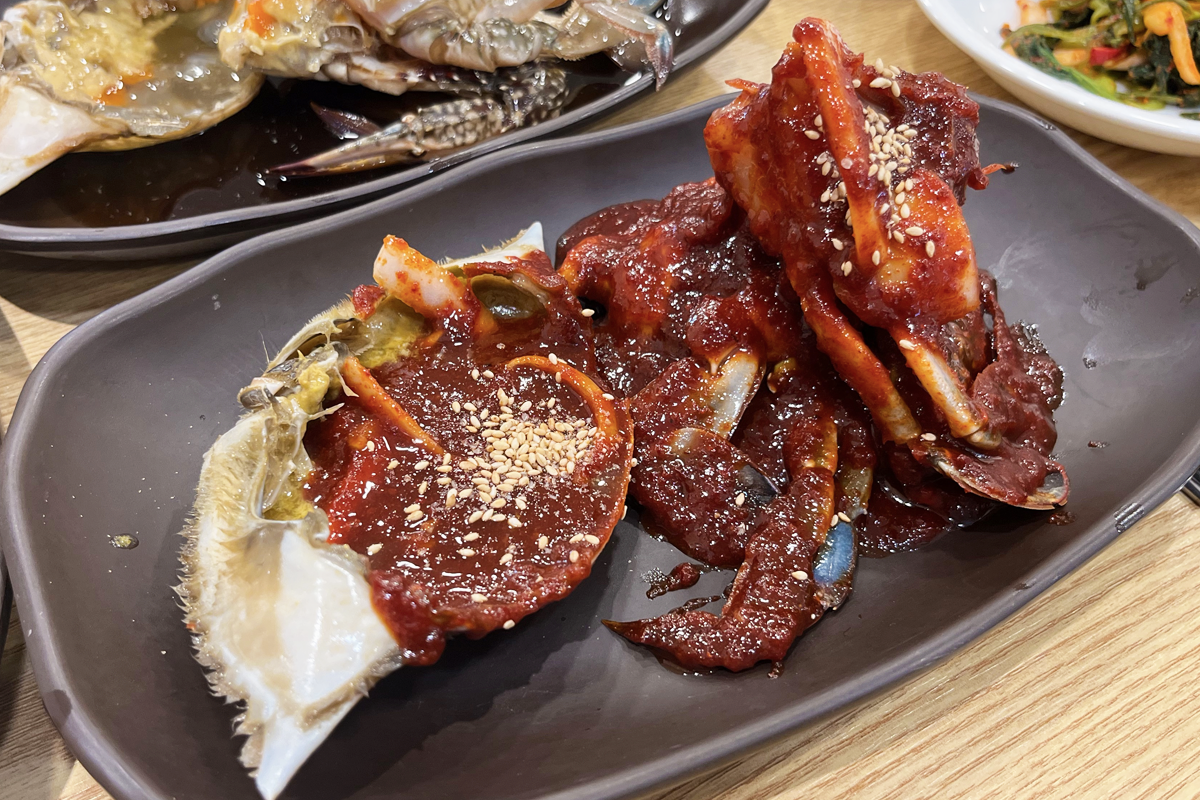 Spicy Crab (양념게장정식)
₩25,000
The crab is covered with chili sauce. It looks spicy but it is actually both sweet and spicy.
If you don't really like the smell of the soy sauce marinated crab, we recommend you try the spicy crab.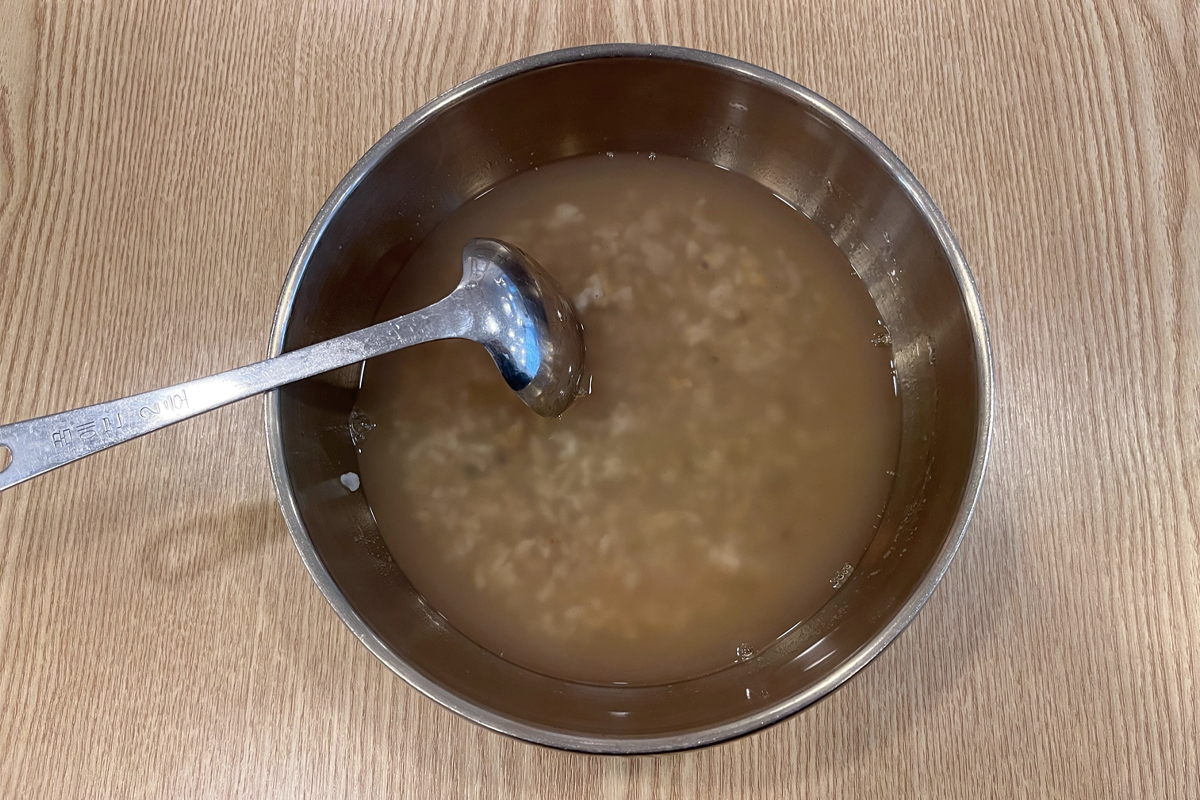 After we were done with our meal, they also served rice soup to help clear our mouths and help digestion which was very considerate.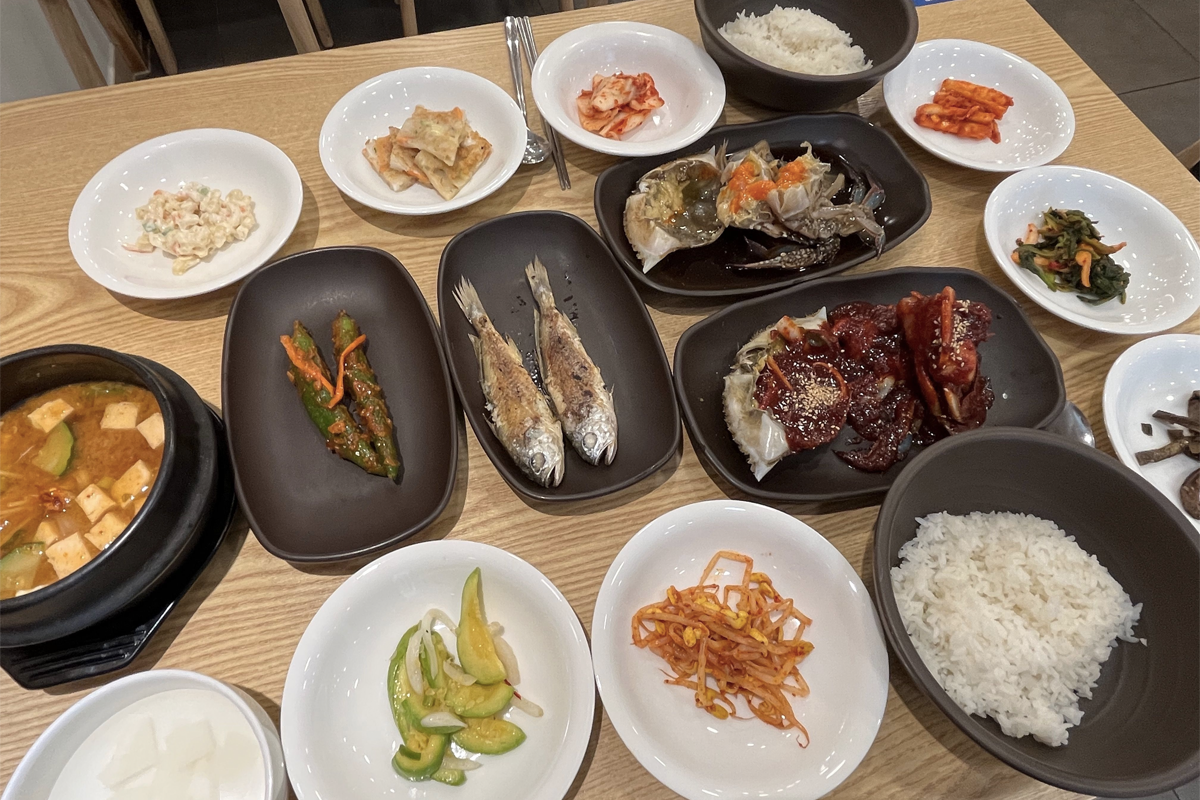 That concludes our visit to Samdae Ganjang Gejang in Incheon.
The crabs were so fresh and delicious, it was definitely worth the trip!
---
How To Get There
Walk 650 meters from exit 2 of Dowon Station of line 1.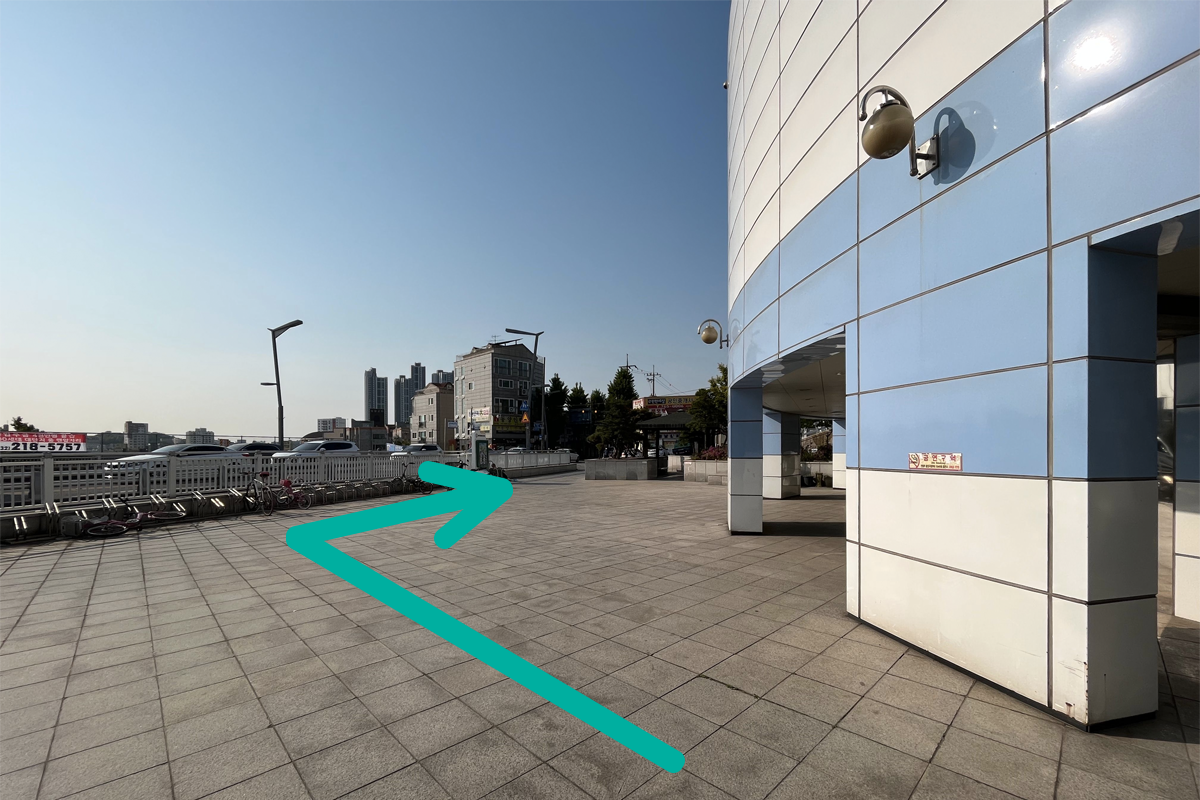 Walk out of exit 2 and turn right.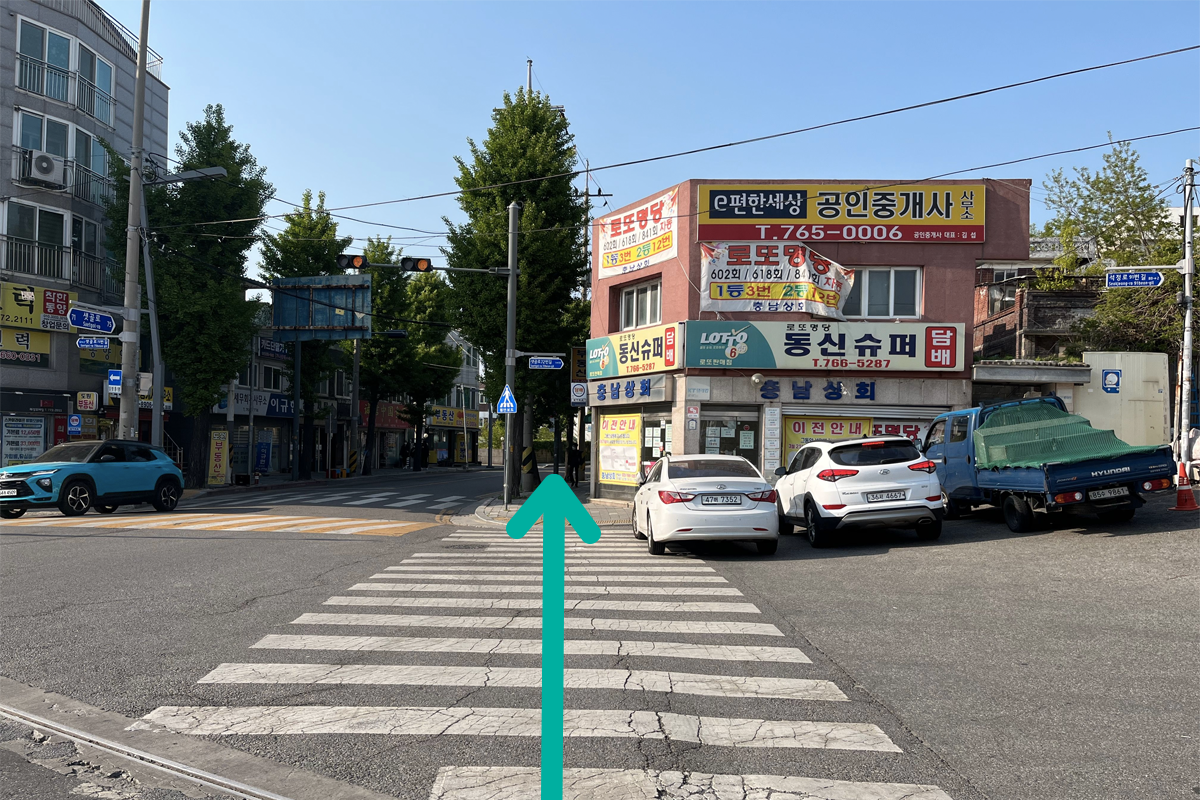 When you turn, you will see a cross walk. Just continue walking straight.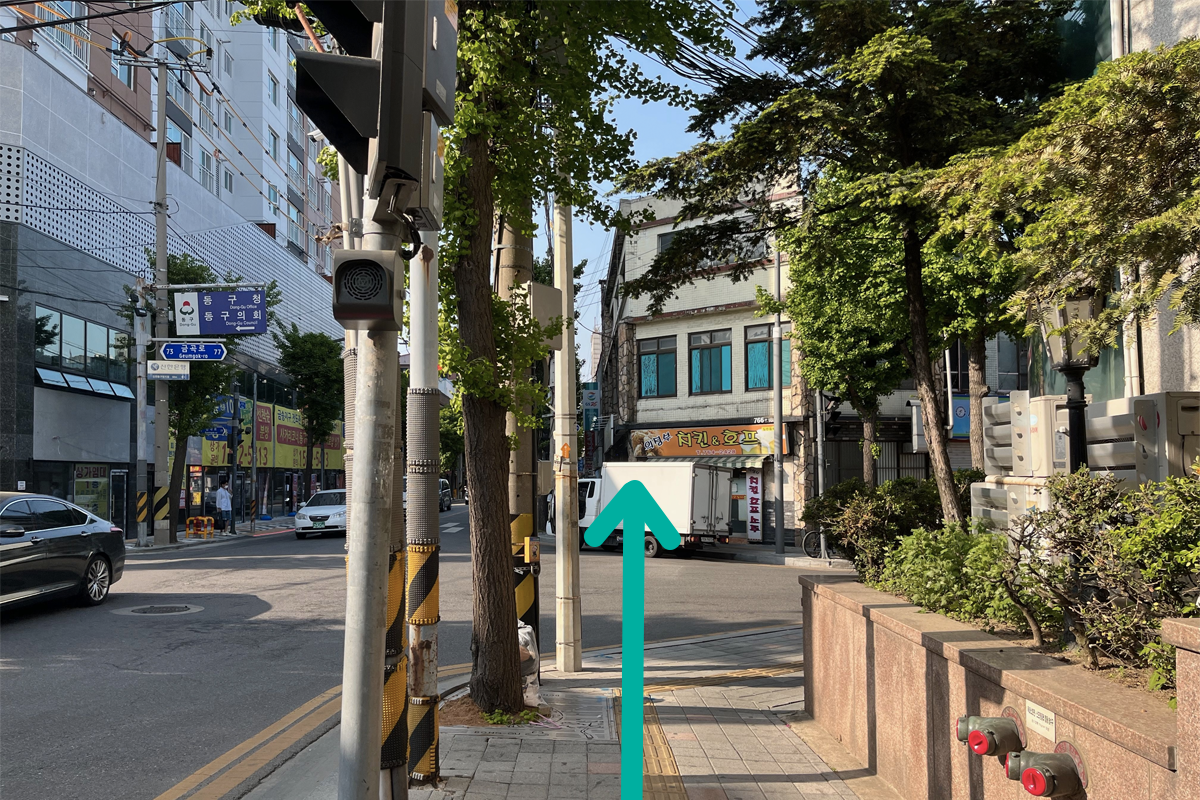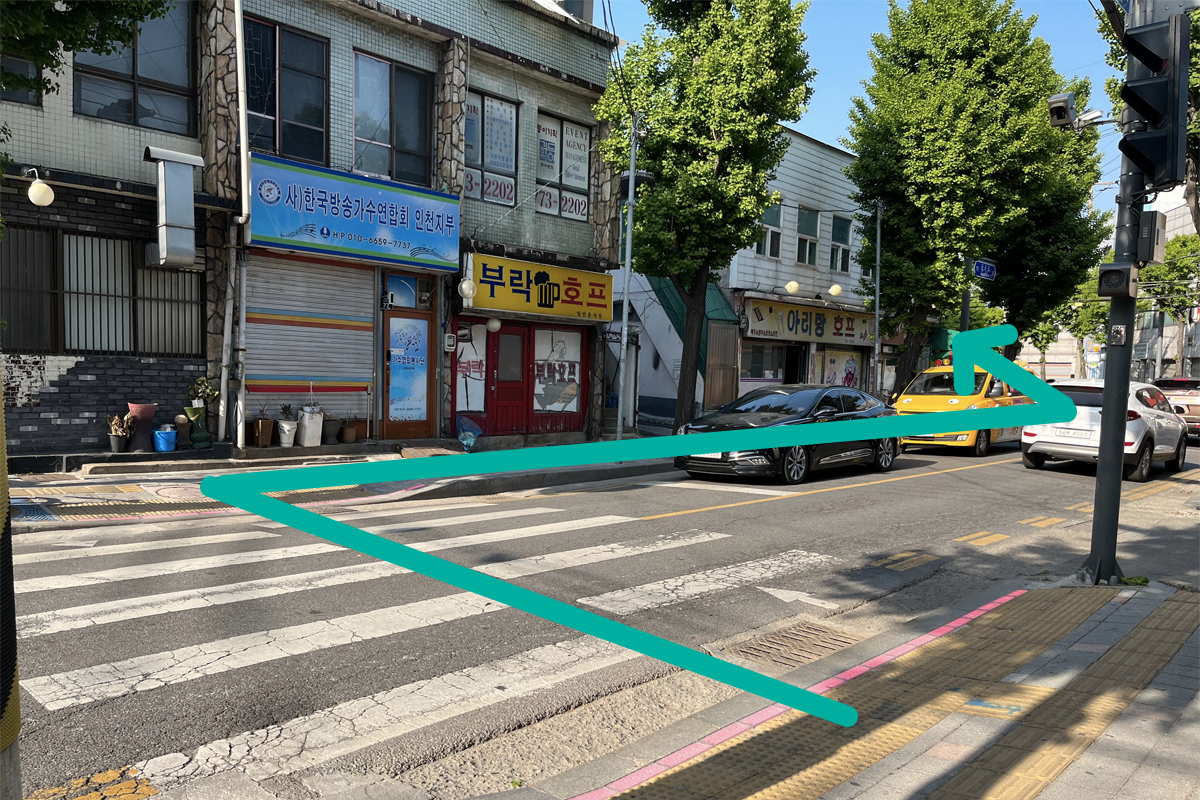 Cross the street when you see Korea Broadcasting Singers Association Incheon Branch (한국 방송가수연합회 인천지부)
Follow the arrow in the photo and turn left.

When you turn, you will see two small alleys. Choose the one on the left and walk straight.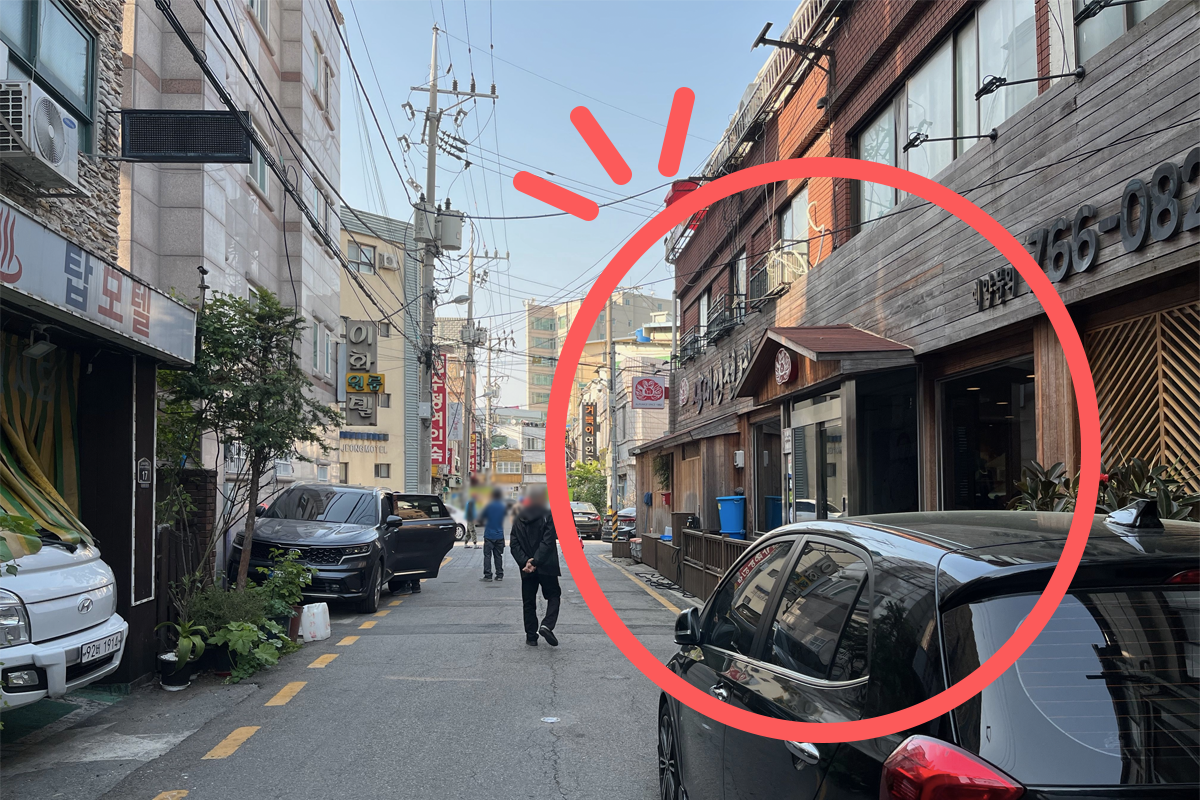 Walk straight and you'll see Samdae Ganjang Gejang on the right.
---
That concludes our visit to Samdae Ganjang Gejang.
Please let us know if you have any questions in the comments below or by sending us an email at support@creatrip.com! Also make sure to follow us on Instagram, Tik Tok, and Facebook. to stay updated on all things Korea!
---