Incheon Vegan Cafe Tour
Take care of your body and your environment at these Vegan cafes!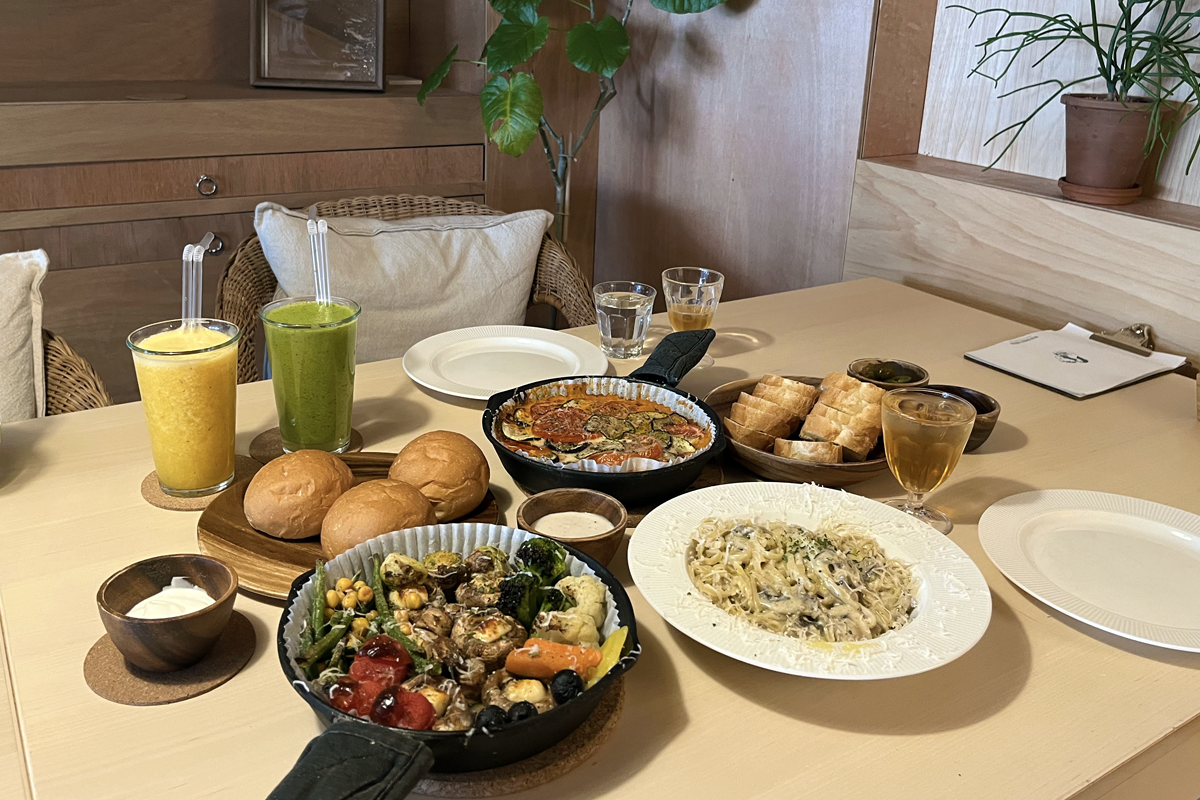 In the last few years, Koreans have began placing more importance on their own personal physical health as well as the health of the environment. Korean food culture is gradually shifting towards lighter, healthier meals with more veggie and nutrient rich options!
In particular, there has been a significant increase in the amount of vegan restaurants that have popped up all over Korea. We decided to go around and scope them out to see what all these new vegan shops have to offer!
---
Light Day Today
가벼운 오늘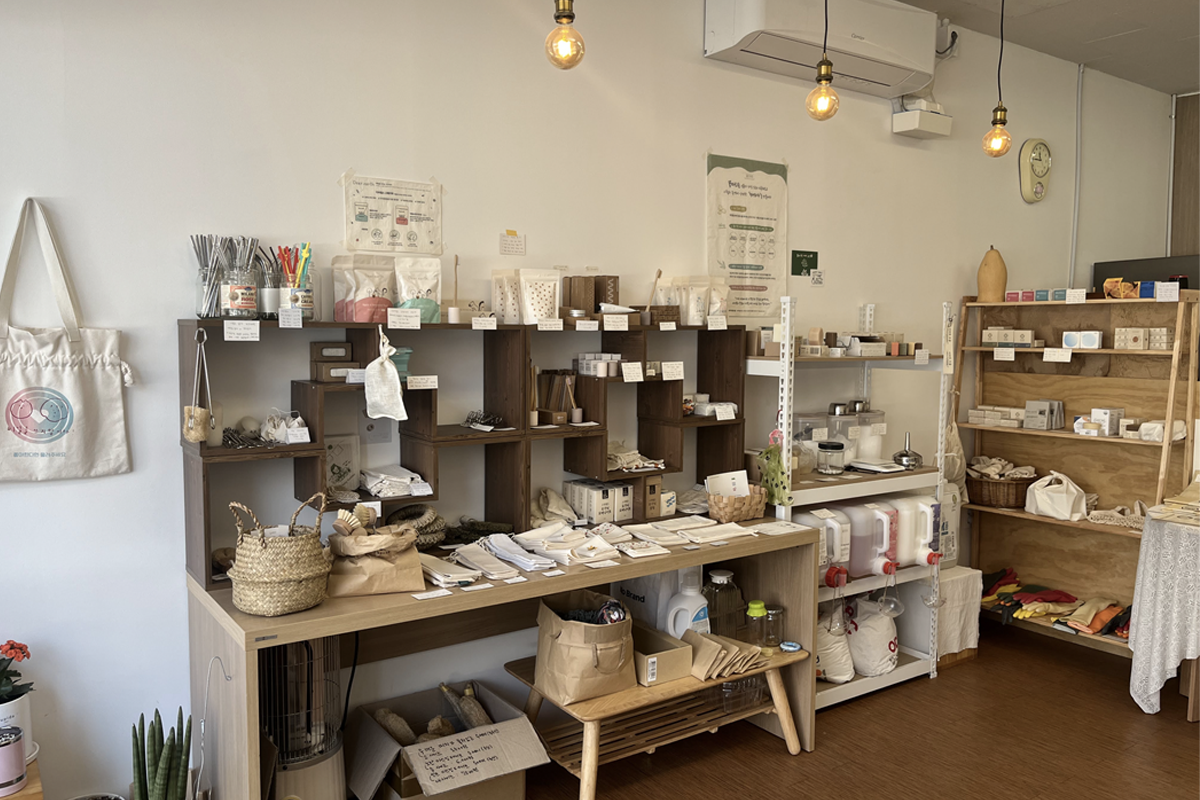 This vegan cafe is located in Bupyeong, Incheon and is a small and compact cafe. However, although the space is small, it is very cozy and decorated in neutral colors that gives off a cozy feeling. There is not that much seating available, so keep that in mind when heading over here!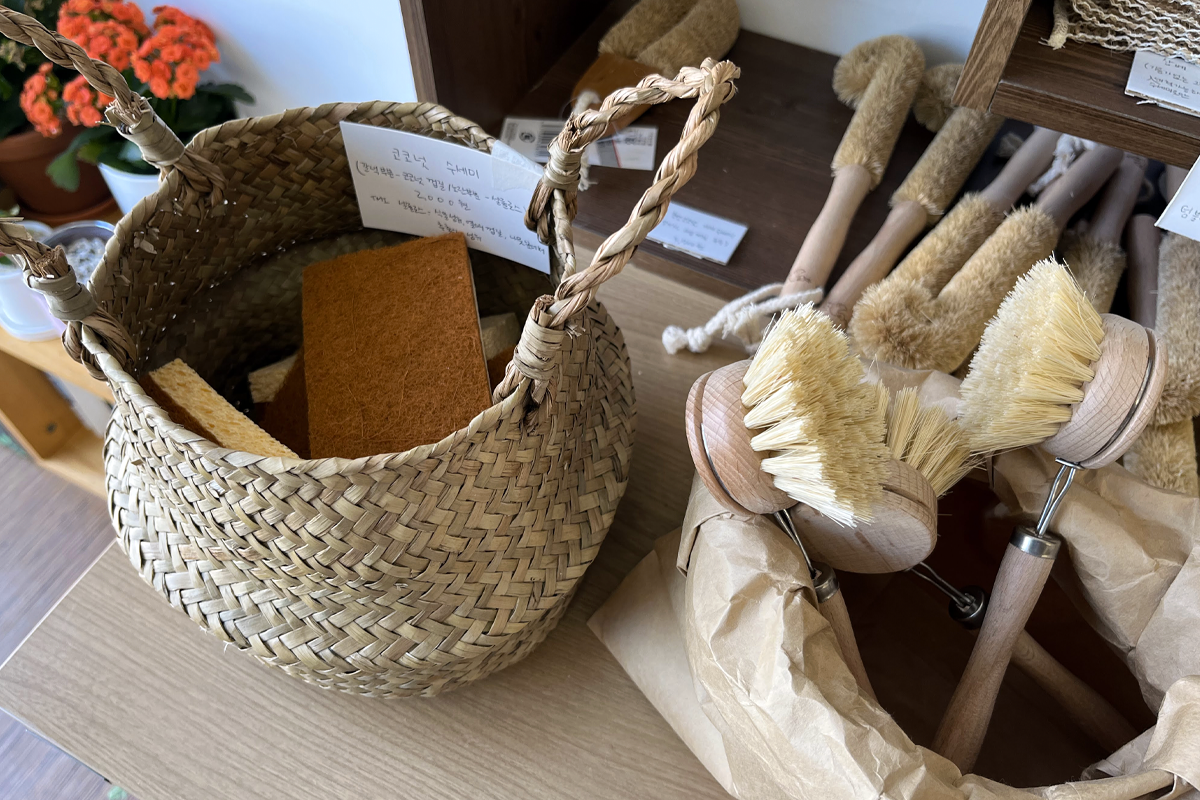 In addition to being a vegan cafe, Light Day Today also is known for selling environmentally friendly products such as eco-friendly straws, cleaning utensils, kitchen cleaning utensils, feminine hygiene products and soaps. You can come stop by here for products and food is friendly for your environment friendly lifestyle.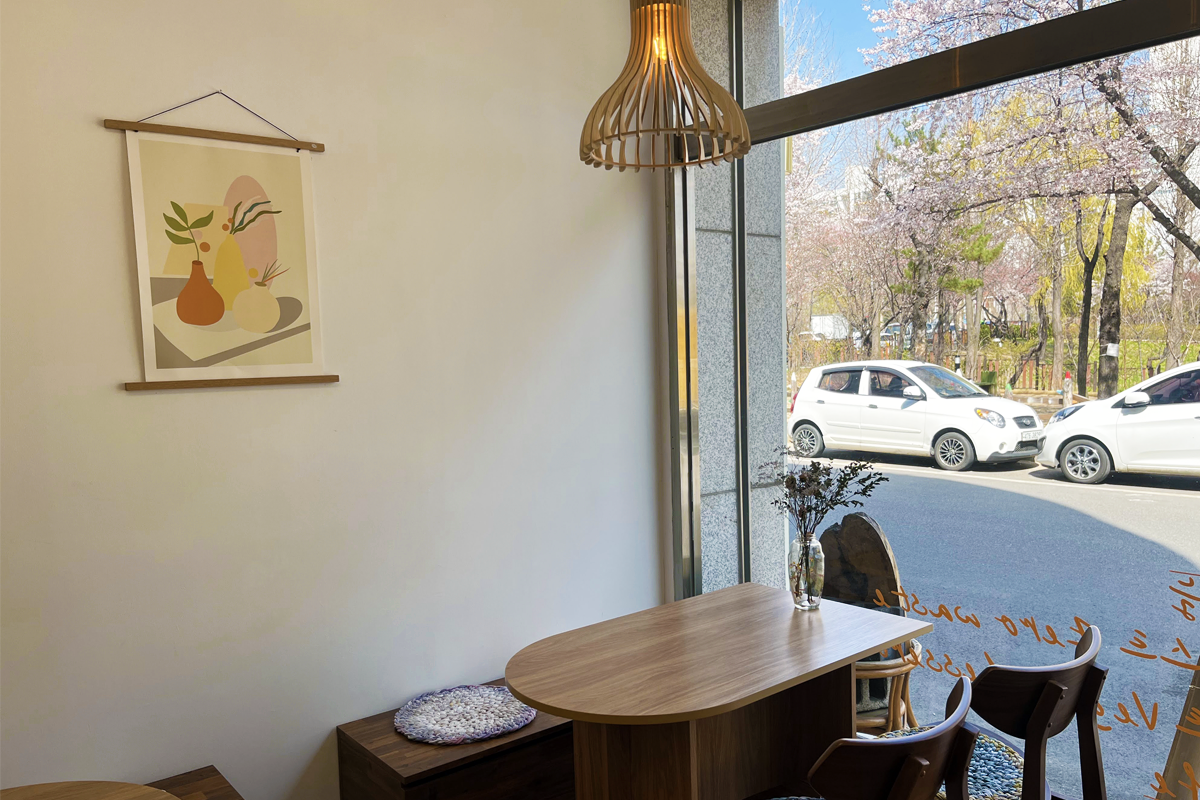 The cafe also offers discounts for using reusable cups and take out containers to reduce the use of plastic and to encourage their customers to reduce the use of plastic and other environmentally harmful products.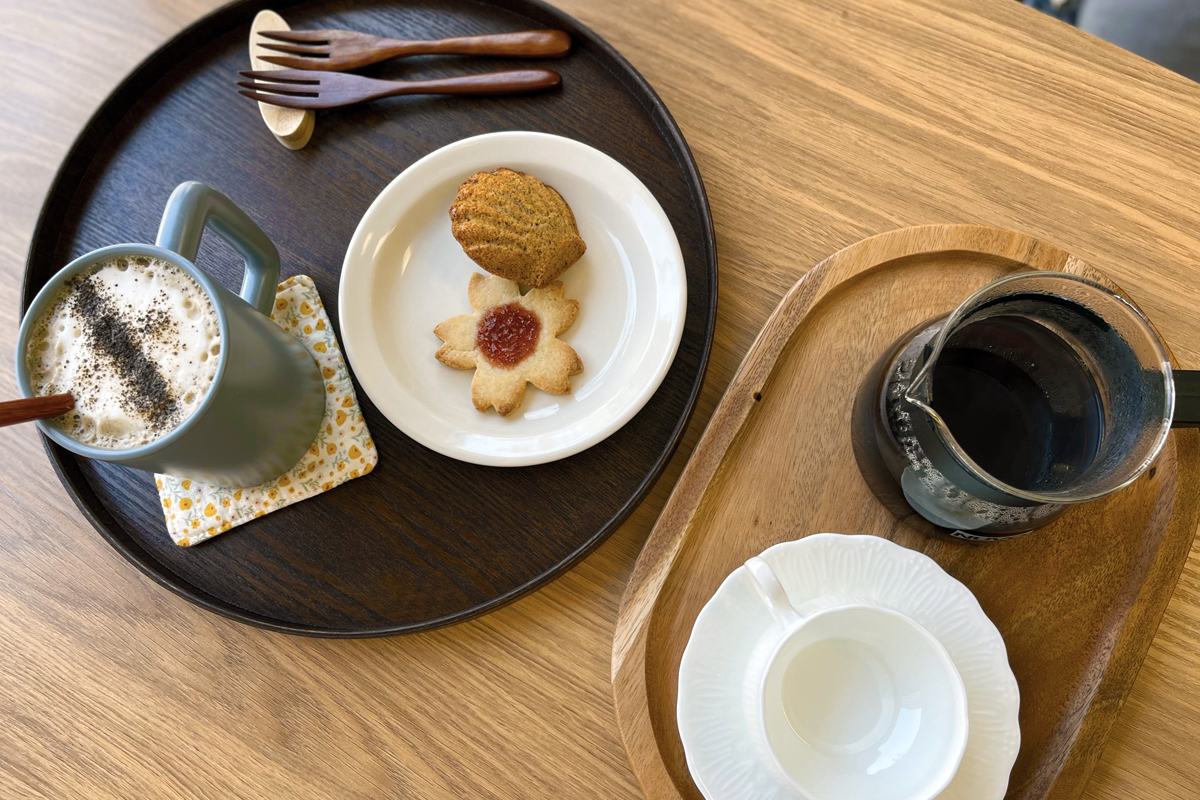 They are best known for their Earl Grey Tea Madeline (2,000 KRW), This dessert had a faint tea taste and aroma. It was not overwhelmingly sweet and was perfect when paired with a warm drink. We also for the cherry blossom biscuit was another menu item that the cafe was testing out that we gave a try. To pair with our pastries, we got a Hand Drip Coffee (4,500 KRW) and a Hoji Tea Latte (5,000 KRW).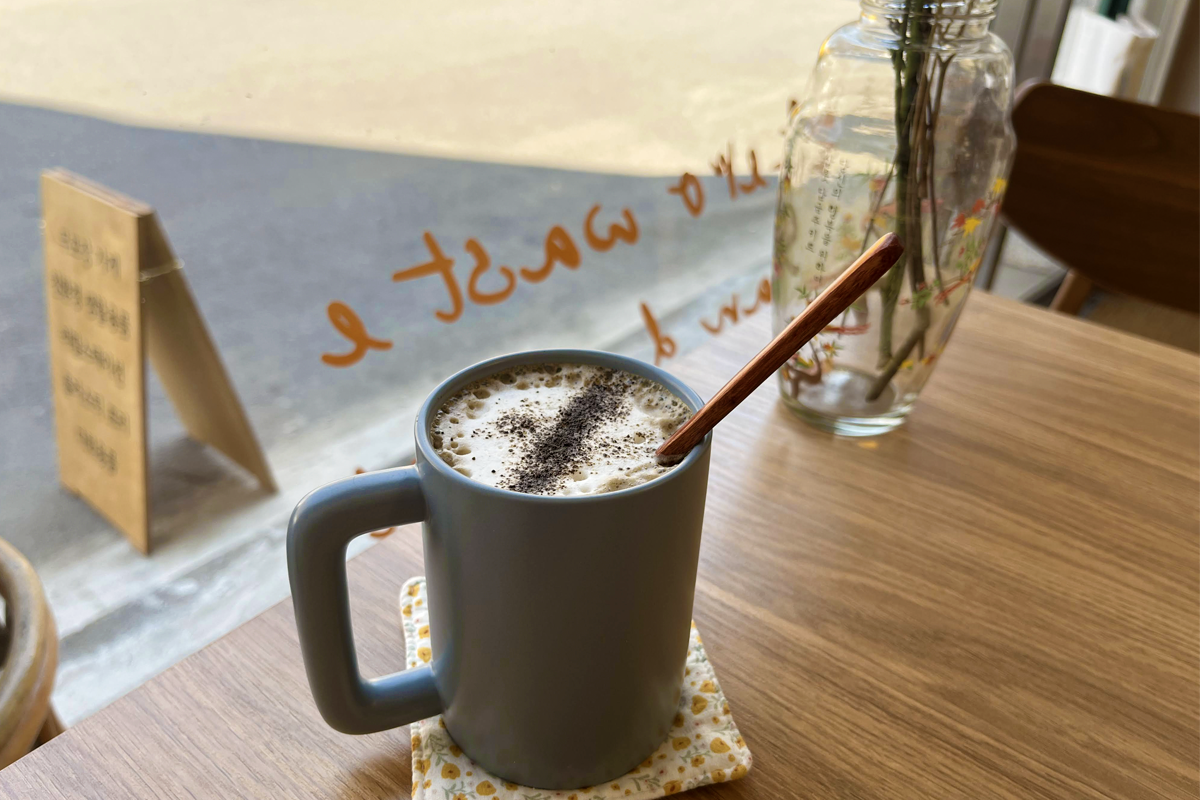 Hoji Tea Latte is a very popular menu item in Korea recently. The roasted tea leaves make for a very fragrant and delicious drink.
Address: 인천 부평구 장제로 257번길 102호
Jangje-ro 357beon-gil, Bupyeong-gu, Incheon
Hours: Tues- Sun 11:00-19:0-0
---
Leesister Rice Cake
리자매 쌀 디저트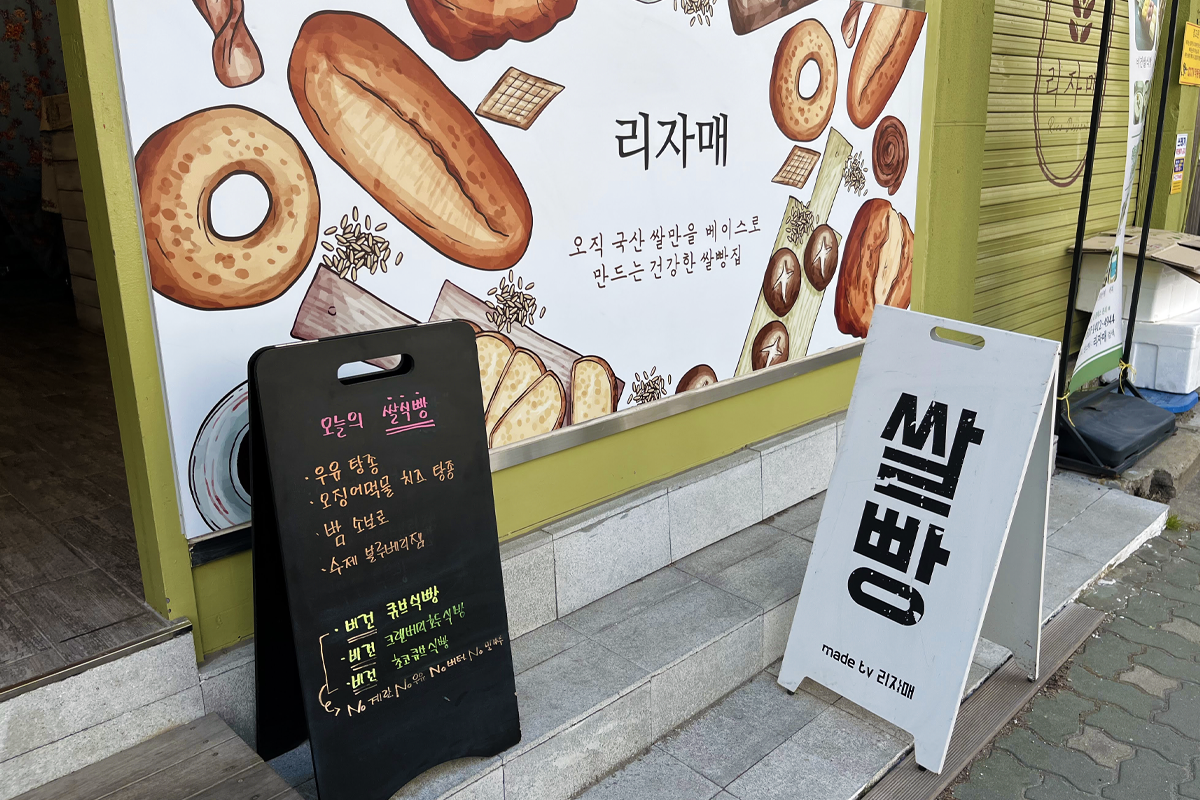 Leesister Rice Cake is a small bakery where you can find all sorts of desserts such as cookies, toast, egg tarts, scones, and cakes!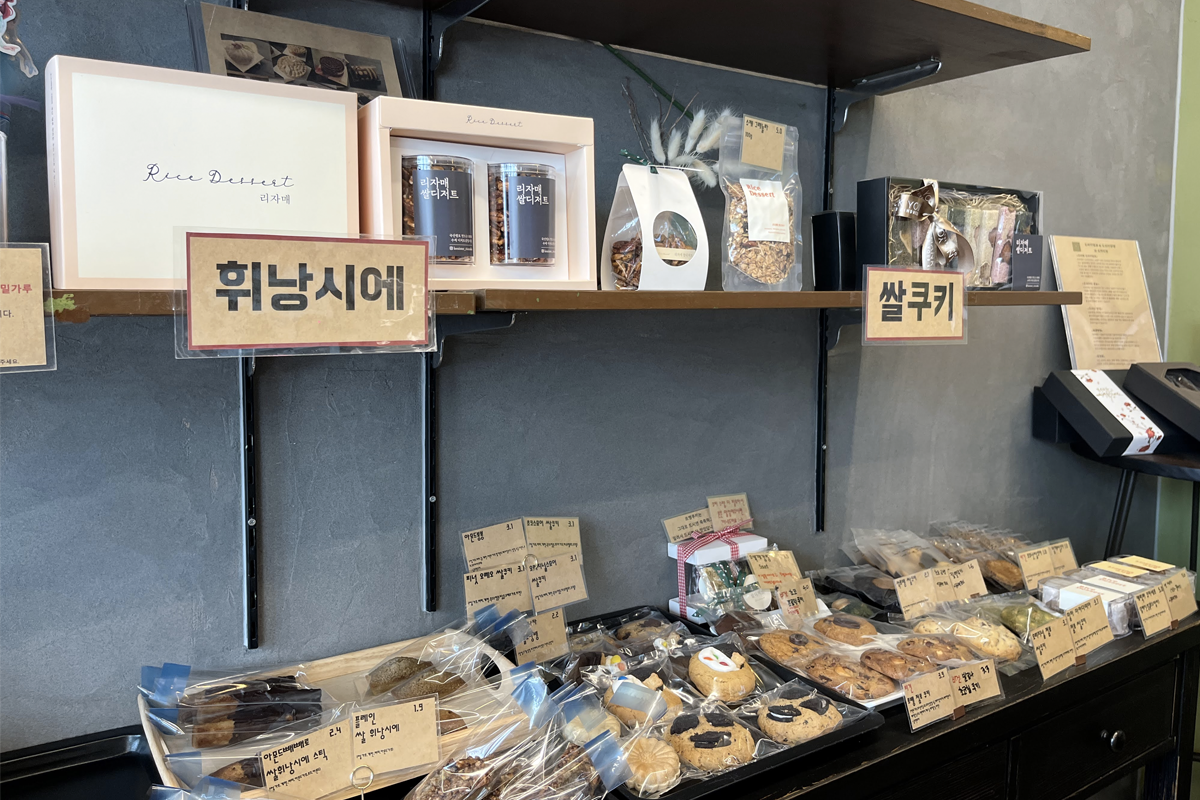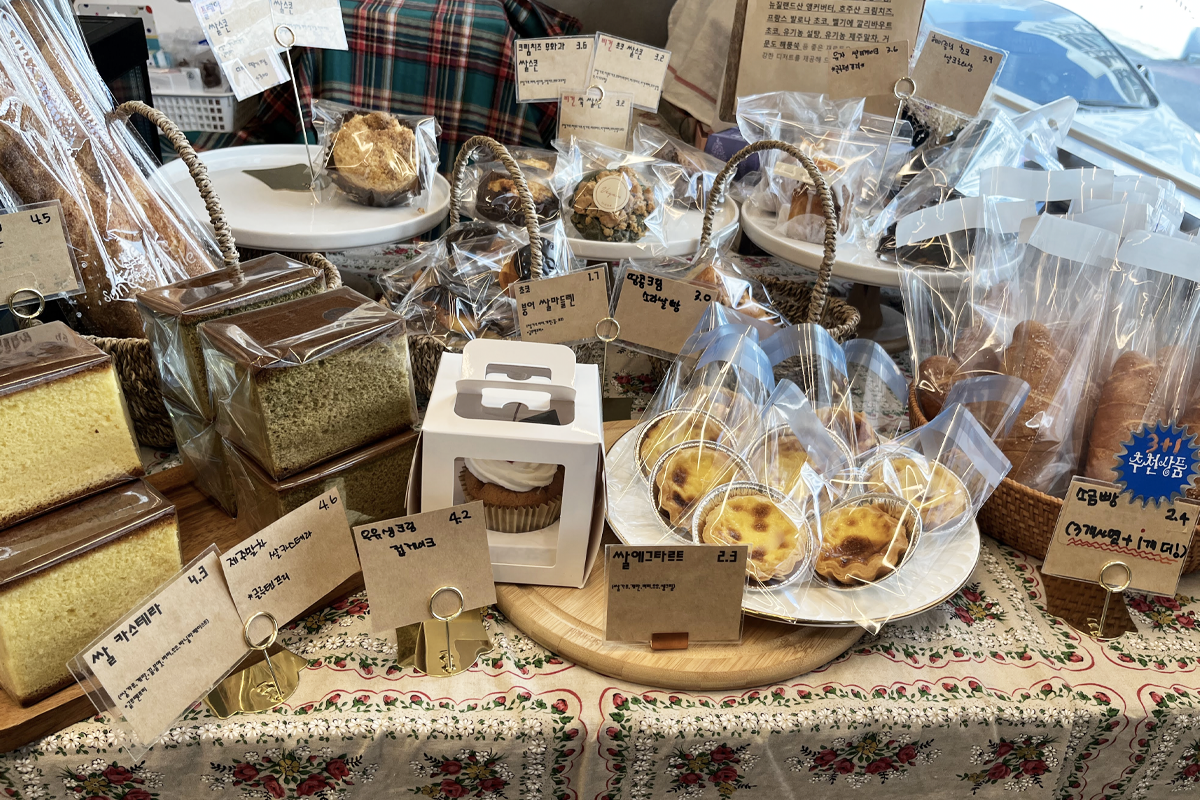 Make sure to keep an eye out for the tag that says "비건" (vegan) on the pastries if you are looking for vegan options. There are also other ingredient tags such as "우유"(milk) "쌀" (rice) "땅콩" (peanuts) so you can be aware of the ingredients in the certain pastries. This is great for those that have special dietary preferences or allergies!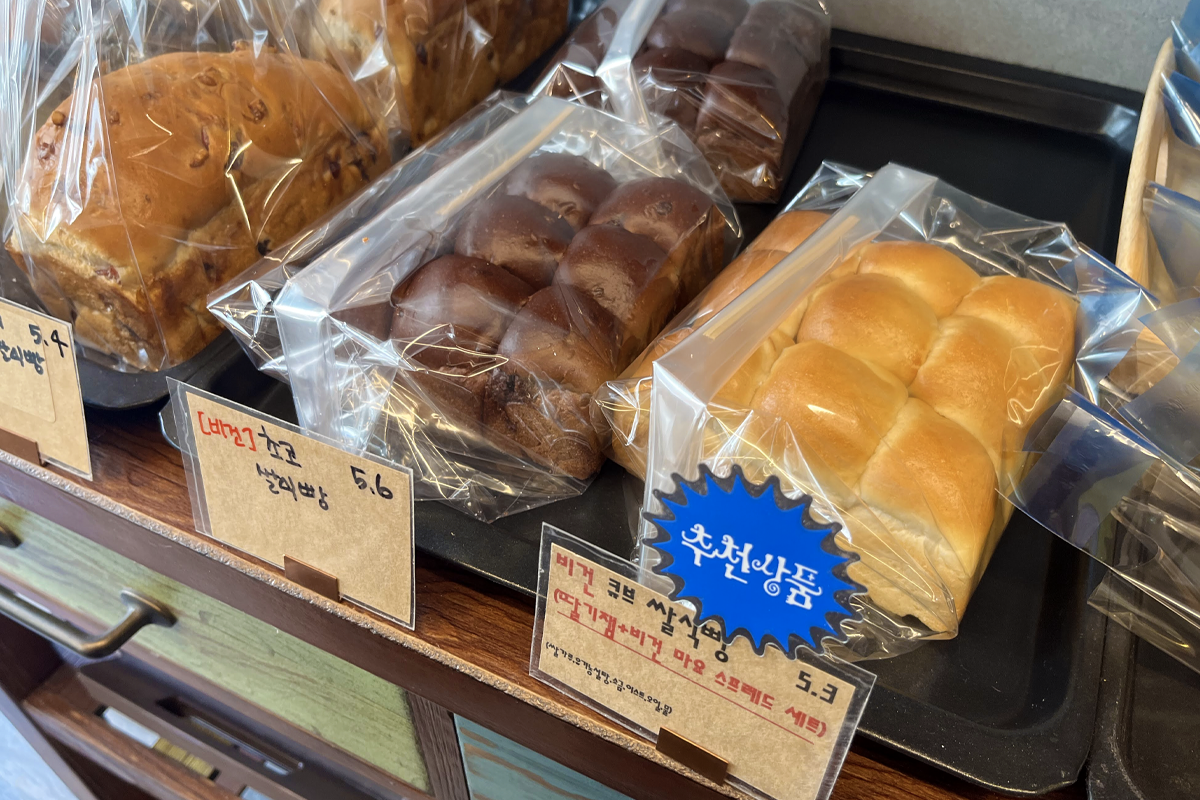 This is the "Vegan Square Rice Bread", which is a signature menu of the restaurant. After you purchase it, it will come with strawberry jam and mayonnaise to pair with. It is 5,400 KRW.
Address: 인천 남구 경원대로 640번길 29
29 Gyeongwon-daero 640 beon-gil, Nam-gu Incheon
Hours: 11:00-19:30, Closed on Sundays and Mondays
---
Our Daily Meal
일용할 양식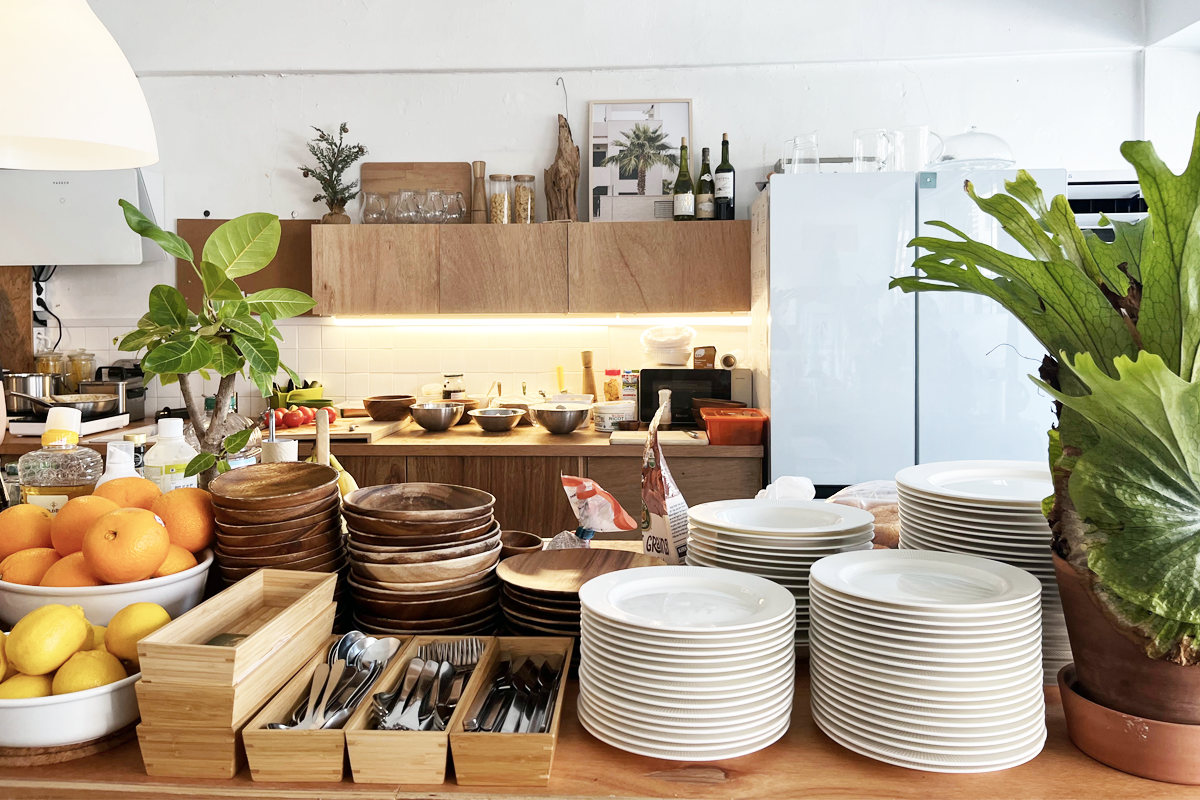 This vegan cafe might be hard to find as there is no sign! However, if you keep an eye our for a simple and bright storefront with a crowd, you will be able to find it in no time.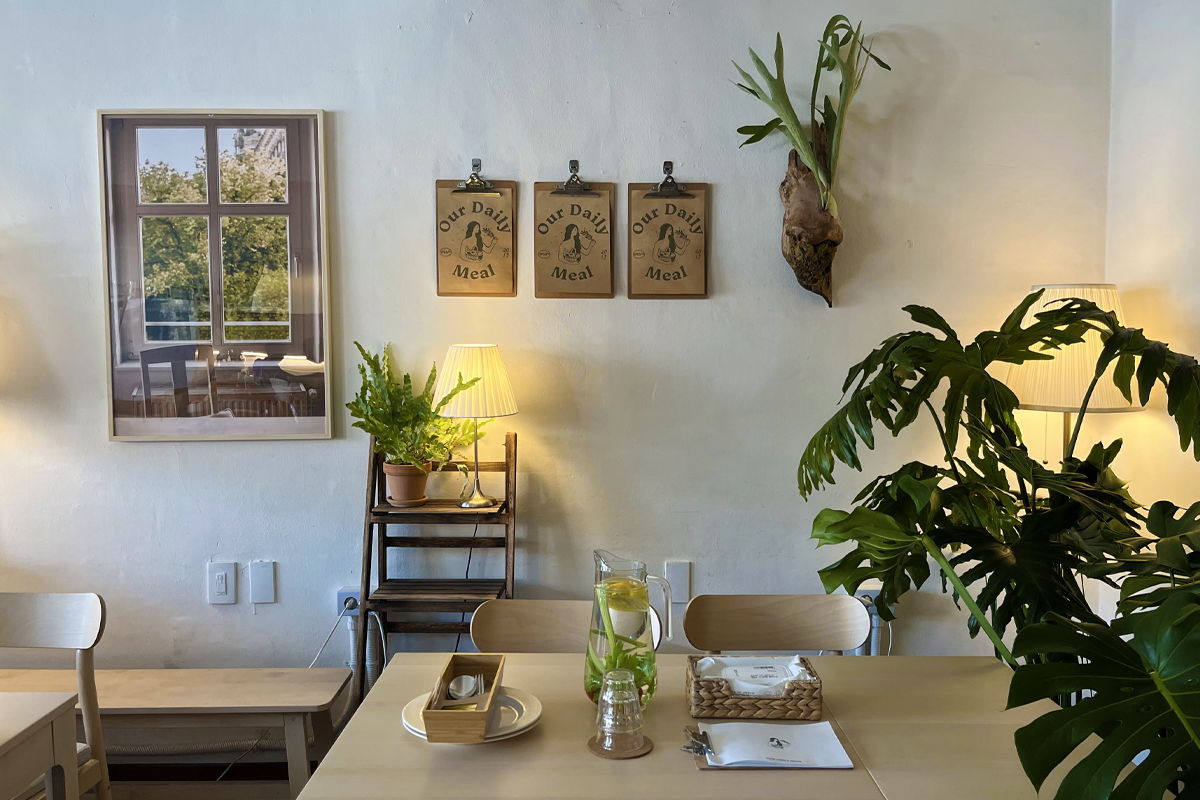 Every corner of the store is decked out with plants, creating an earthy and vivid interior. When you sit down, you will be greeted with a glass of lemon and celery water, which is great for hydration.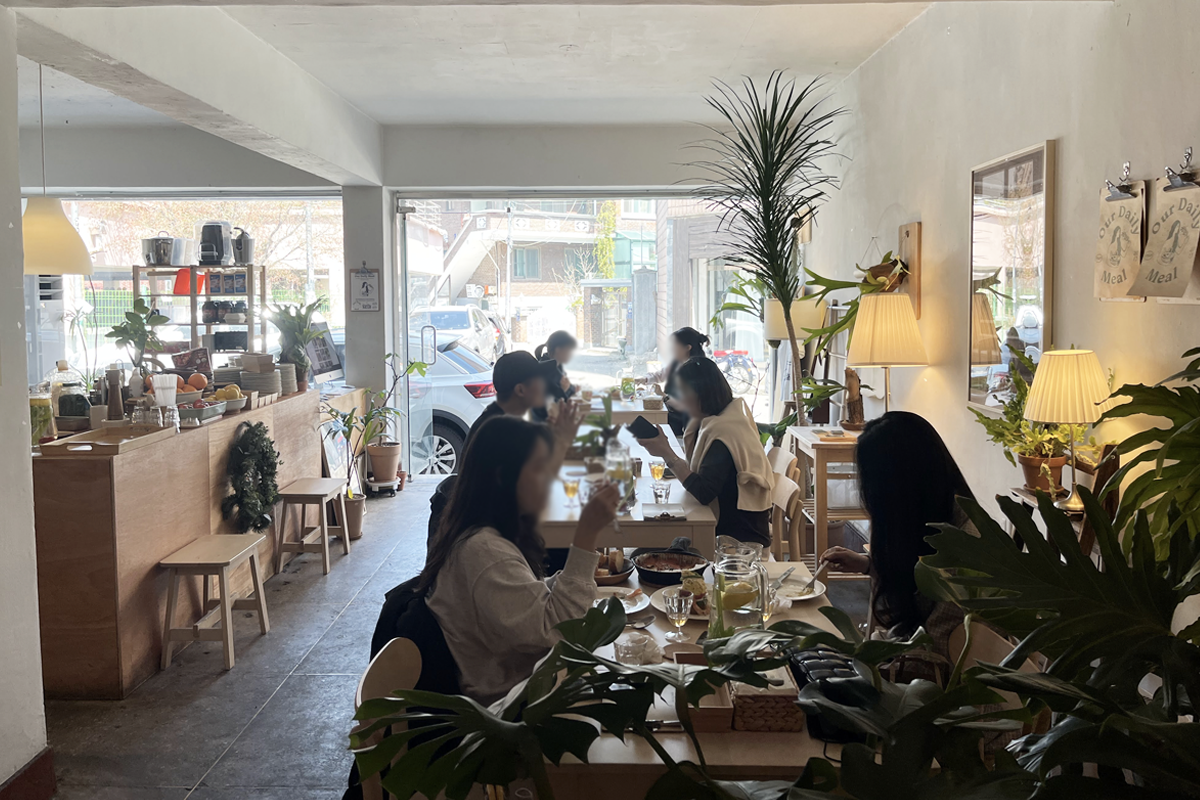 In addition to the three seats that is pictured above, there are also two extra seating tables inside. We recommend that you head over here earlier in the day, as it does attract a crowd. We also want to let you know that because everything here is cooked to order, it may take some time for your food to come out.
The owner is a Christian and gave us bread and apple juice instead of wine as a way to practice his faith and incorporate it into the meal.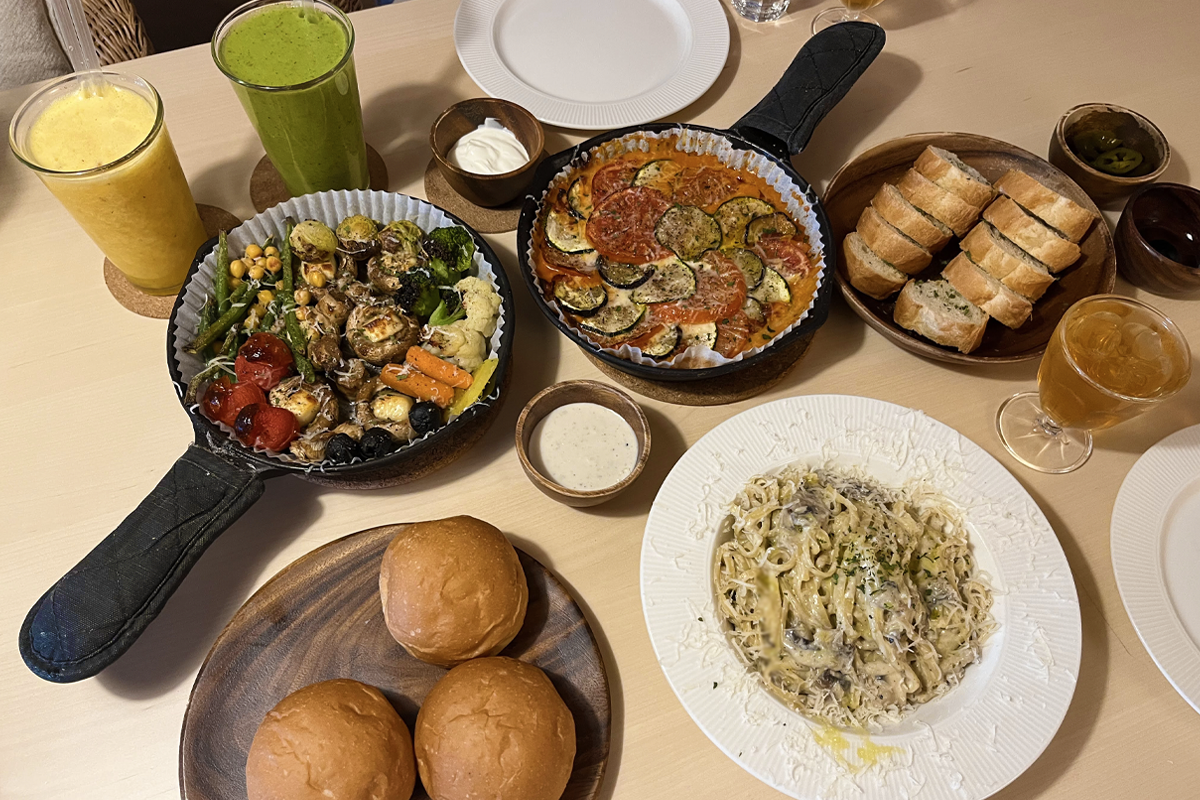 We for the Grilled Vegetables with Cheese and Mushrooms (16,500 KRW), Spicy Provencal Stew with Baguette (18,000 KRW) and the Creamy Mushroom Pasta with Truffle Oil (14,500 KRW). We also got the Green Juice (6,000 KRW) and the Vitamin Juice (6,000 KRW) for drinks to pair with our meal.
The Grilled Vegetables consisted with mushrooms, cauliflower, baby carrots, and other roasted veggies topped with a bit of cheese. The stew was a delicious tomato base that had cucumber and tomato in it, perfect to dip the baguette in. Lastly, the truffle pasta was creamy and had a rich flavor!
The Green juice was refreshing and gave us that nutrient boost that we were looking for! The vitamin juice was made up of fruits rich in vitamin C, such as oranges and lemons, giving us the energy boost we needed.
There are some non vegan options at this place as well. Make sure to let your server know you are vegan and they will modify all the menu items so that they are vegan.
Address: 인천 남동구 인주대로 522번길 50 1층
50 Inju-daero, Namdong-gu, Incheon
Hours: Mon-Fri: 11:00- 21:00 (Break Time: 16:00-18:00), Saturday: 11:00-16:00 (Last Order: 15:00) Closed on Sunday
---
Bakery Meal Zip
베이커리 밀 집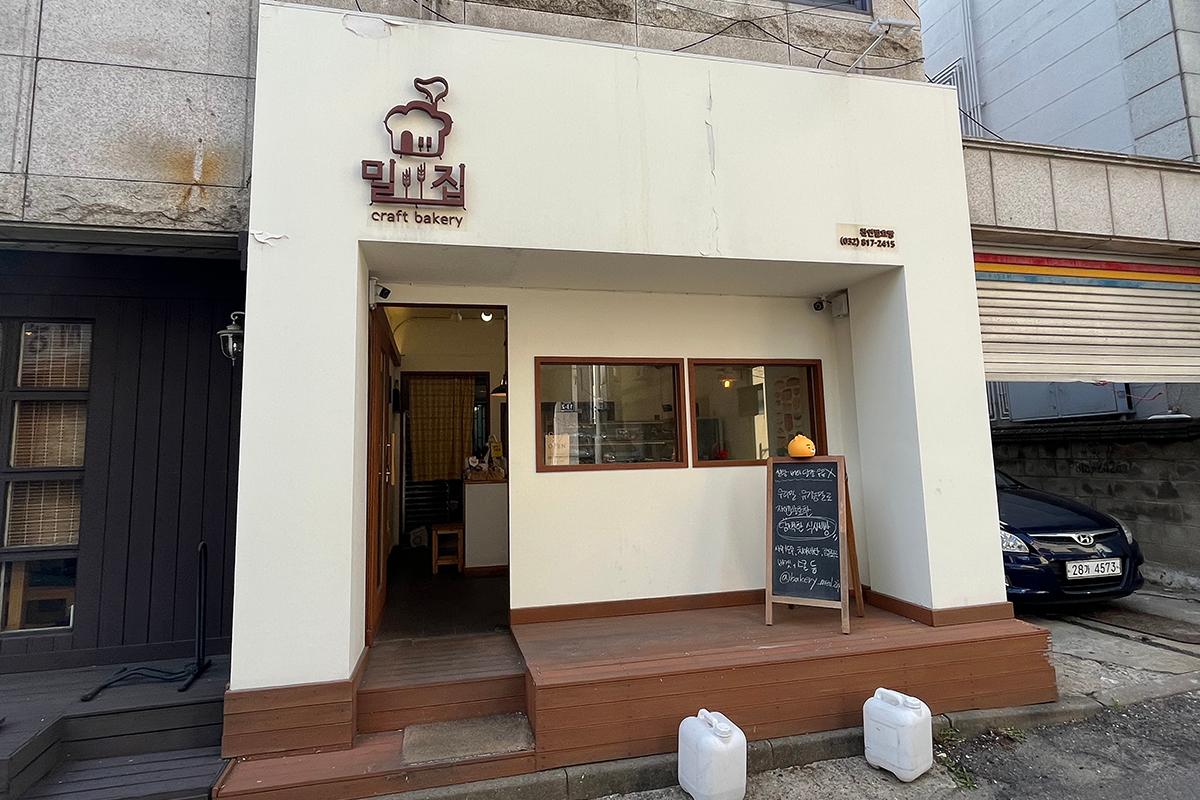 Bakery Meal Zip is a small bakery that makes bread with local Korean wheat, and ferments bread naturally without adding sugar, butter, eggs, or milk.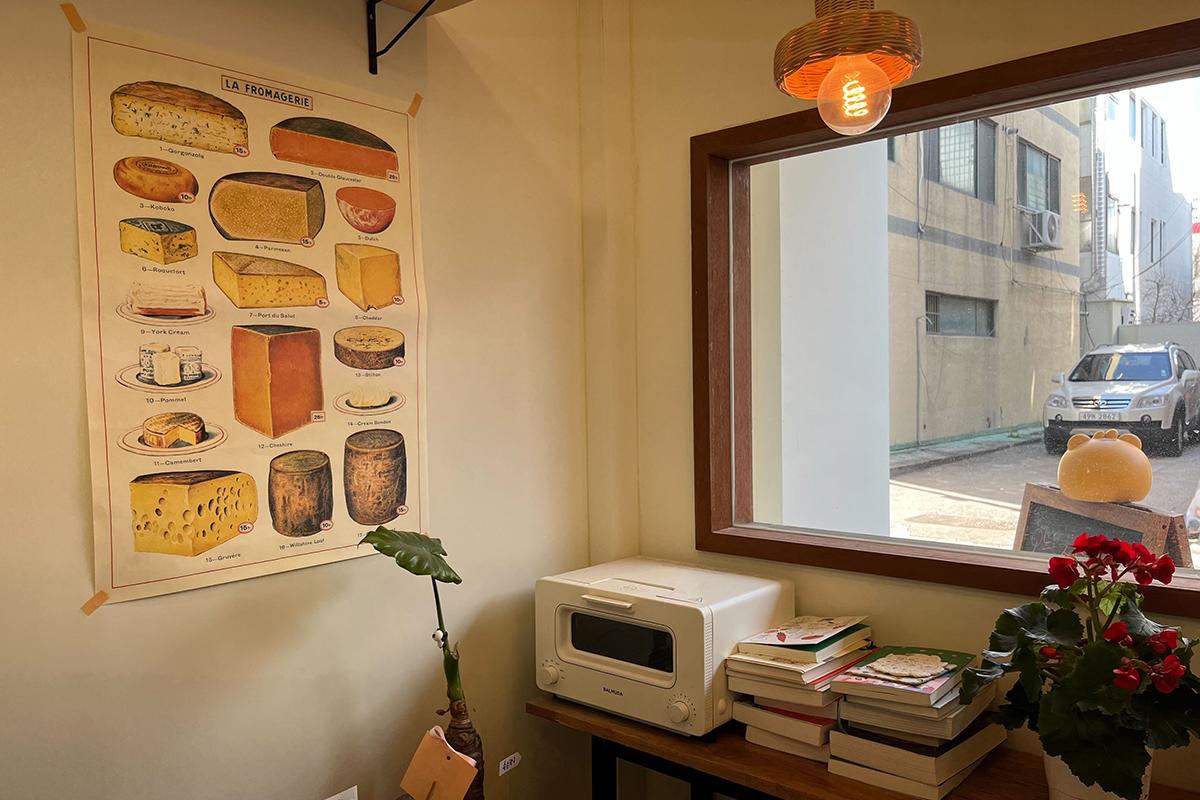 The bakery is small and there is no extra seating for dining in. However, the space is well decorated and gives off a very cozy atmosphere with it's flowers and dim lighting.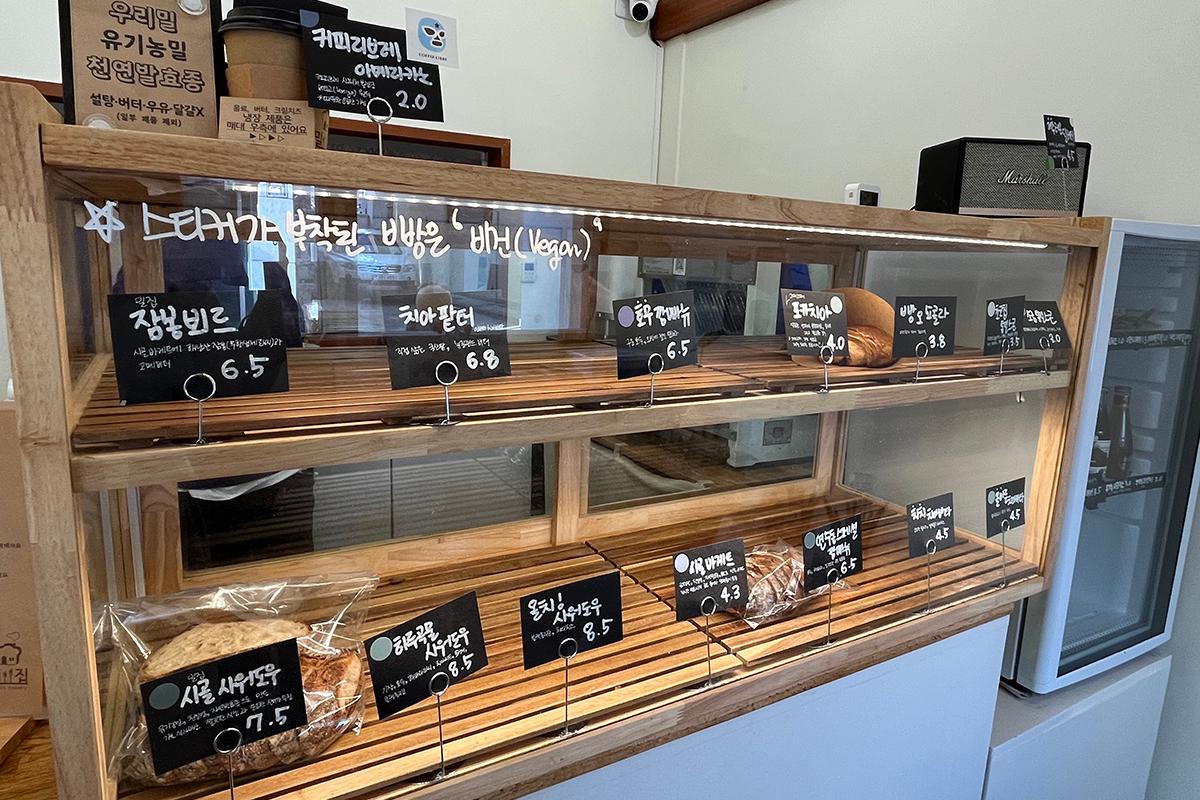 The place is so popular that when we arrived at 3 PM, almost all the bread was sold out! If you want to try the options here, we suggest that you visit as soon as possible! The vegan bread options will have a sticker next to the bread to show that it is vegan.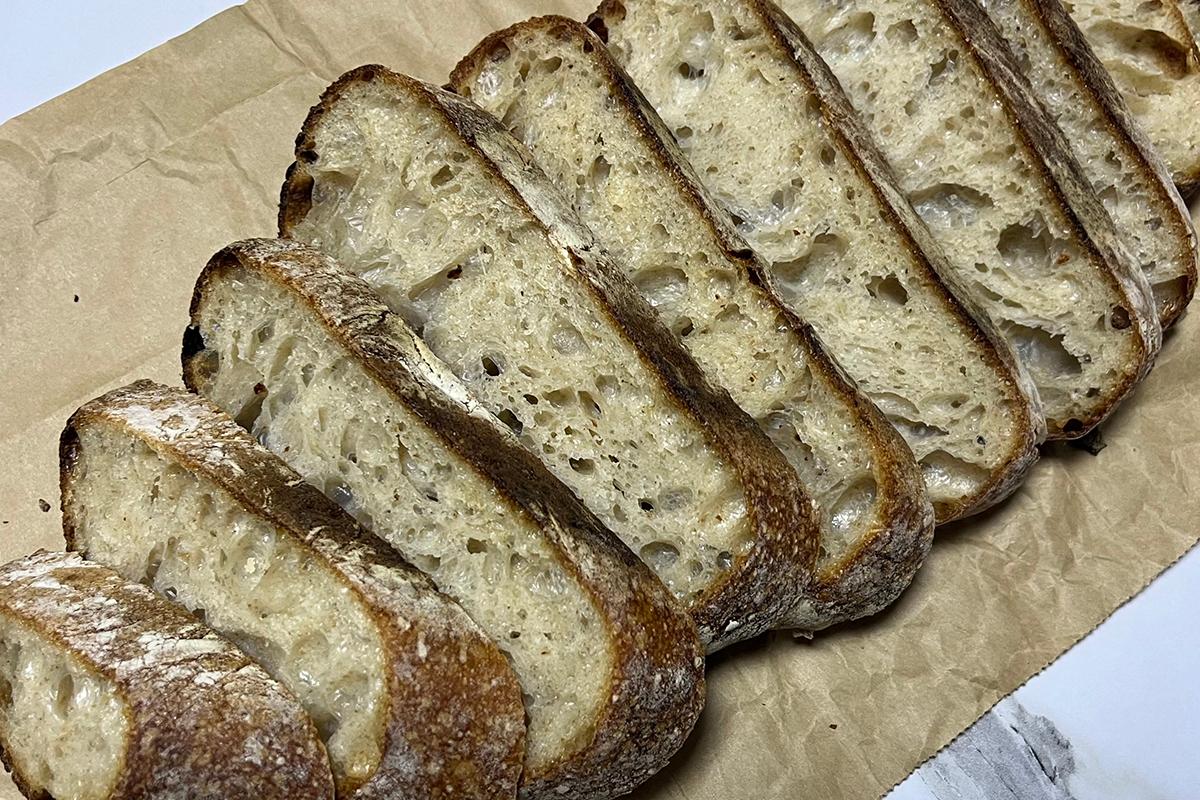 We got the sourdough (7,500 KRW) which is one of the most popular breads at this bakery. There are three types of sourdough, the plain sourdough and the whole grain, and the olive and cheese sourdough. The sourdough bread was very chewy and savory.
Address: 인천 연수구 샘말로 8번길 11
11 Saemmal-rol, 8beon-gil, Yeonsu-gu, Incheon
Hours: Wed-Fri: 11:00-19:00, Sat: 11:00-17:00, Closed on Sun, Mon, and Tues.
---
Vegan Mood
비건무드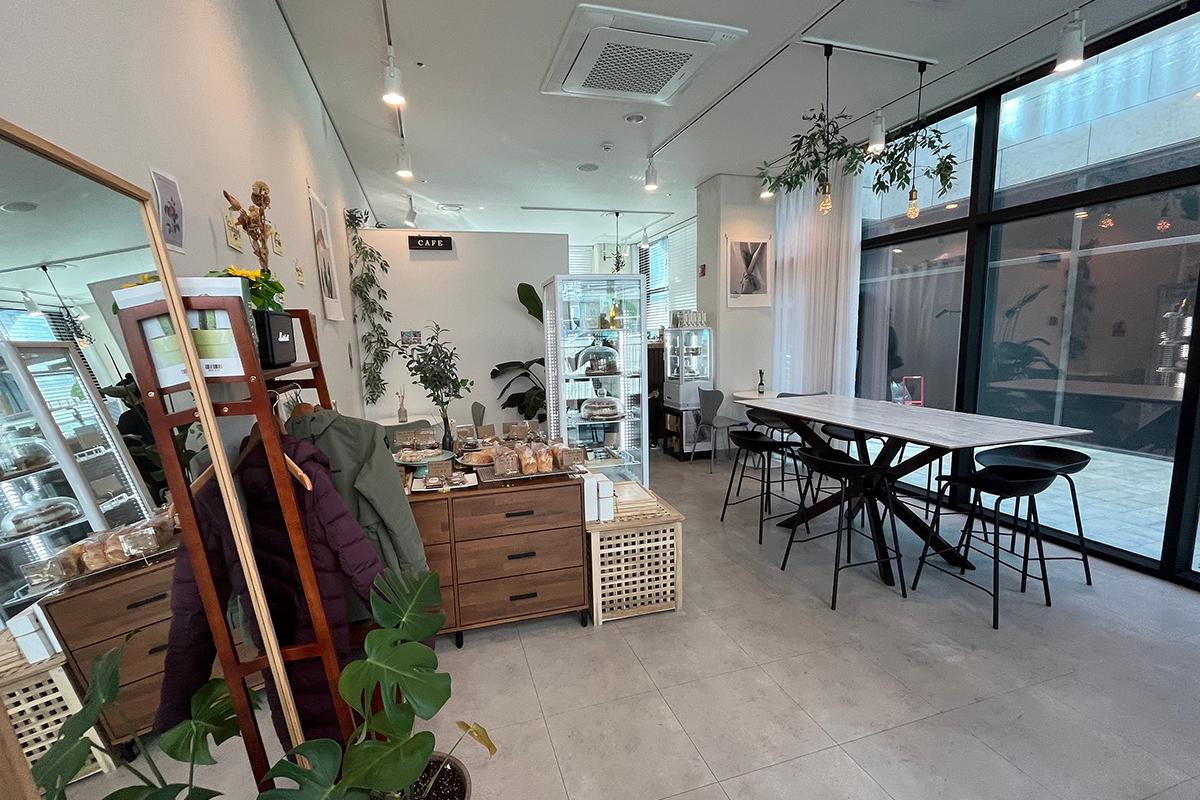 Vegan Mood is a vegan cafe near Inchon Catholic University. On Wednesdays and Thursdays, the space partakes in one-day baking classes so you can only do take out or delivery options. However, you can come and enjoy the cafe space on Friday, Saturday and Sundays.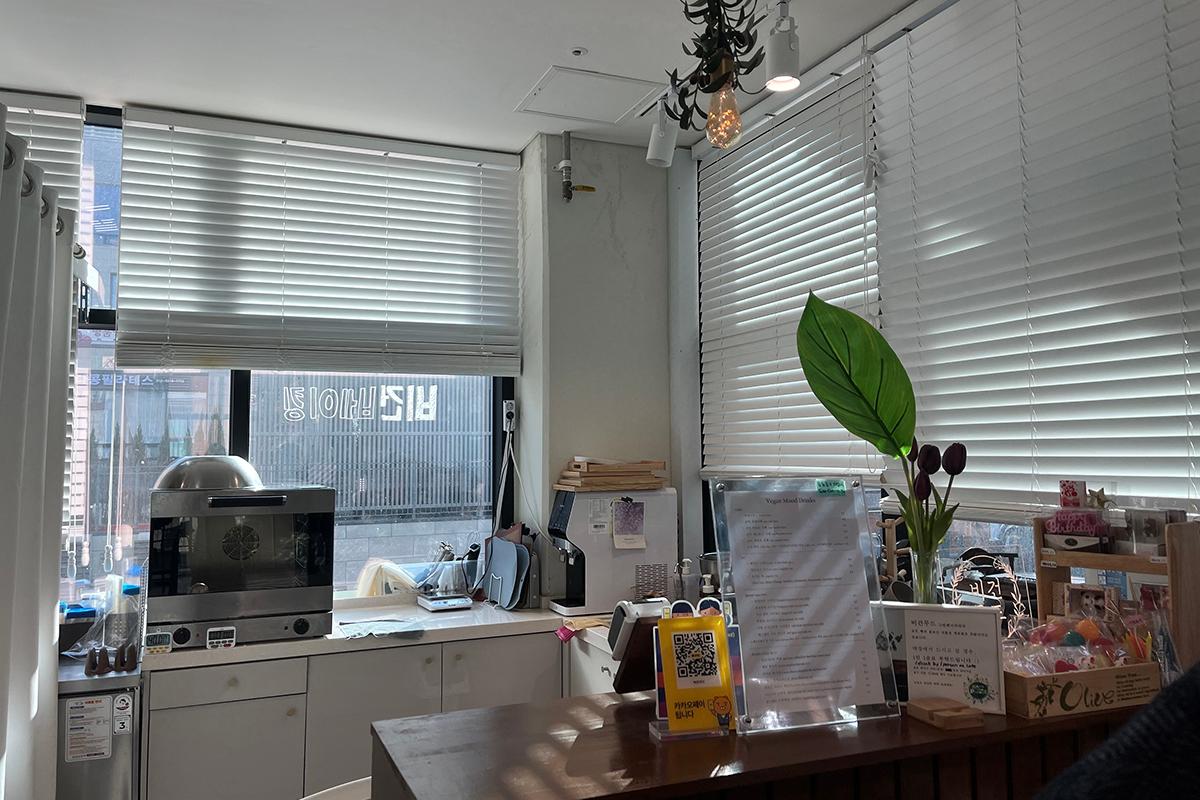 Vegan Mood is also a cafe that sells bread that is made from environmentally friendly materials such as whole wheat, brown rice, white rice, oat flour and chickpeas.
There are large tables inside the cafe that provide a large dining space. There are also many plants and plant posters that add to the green and lively environment.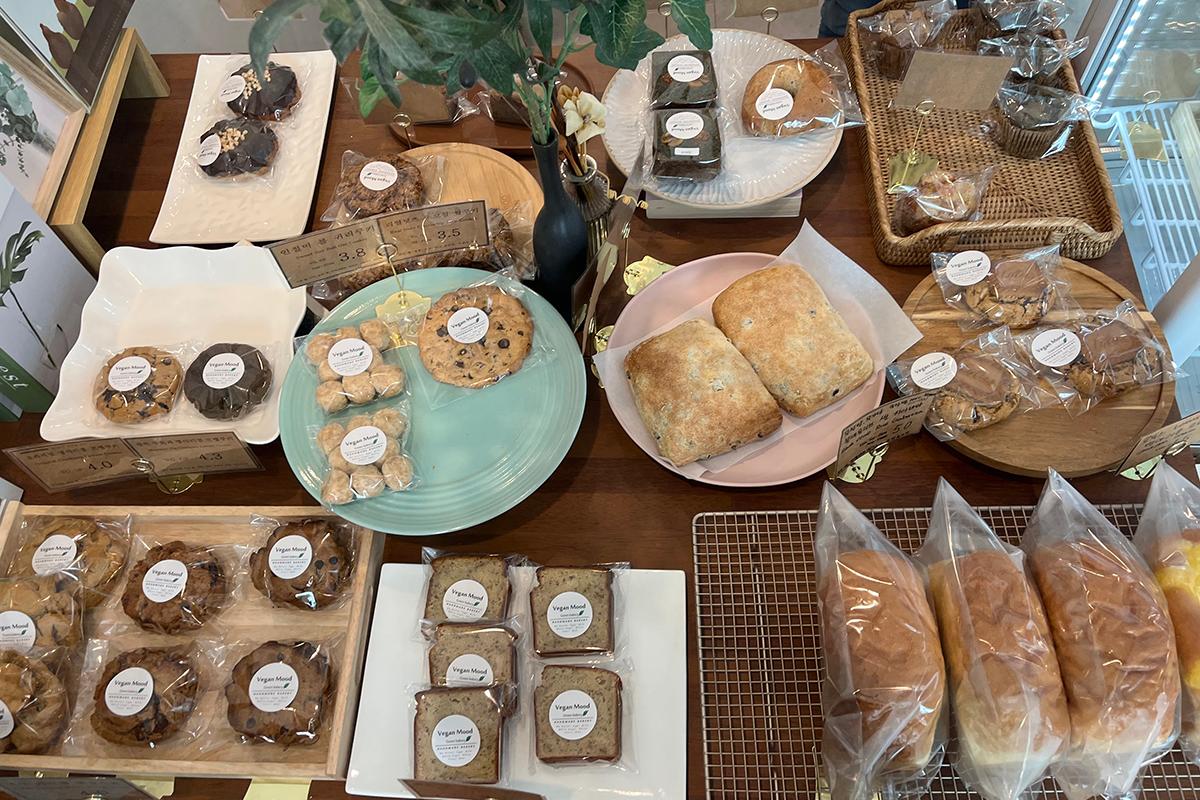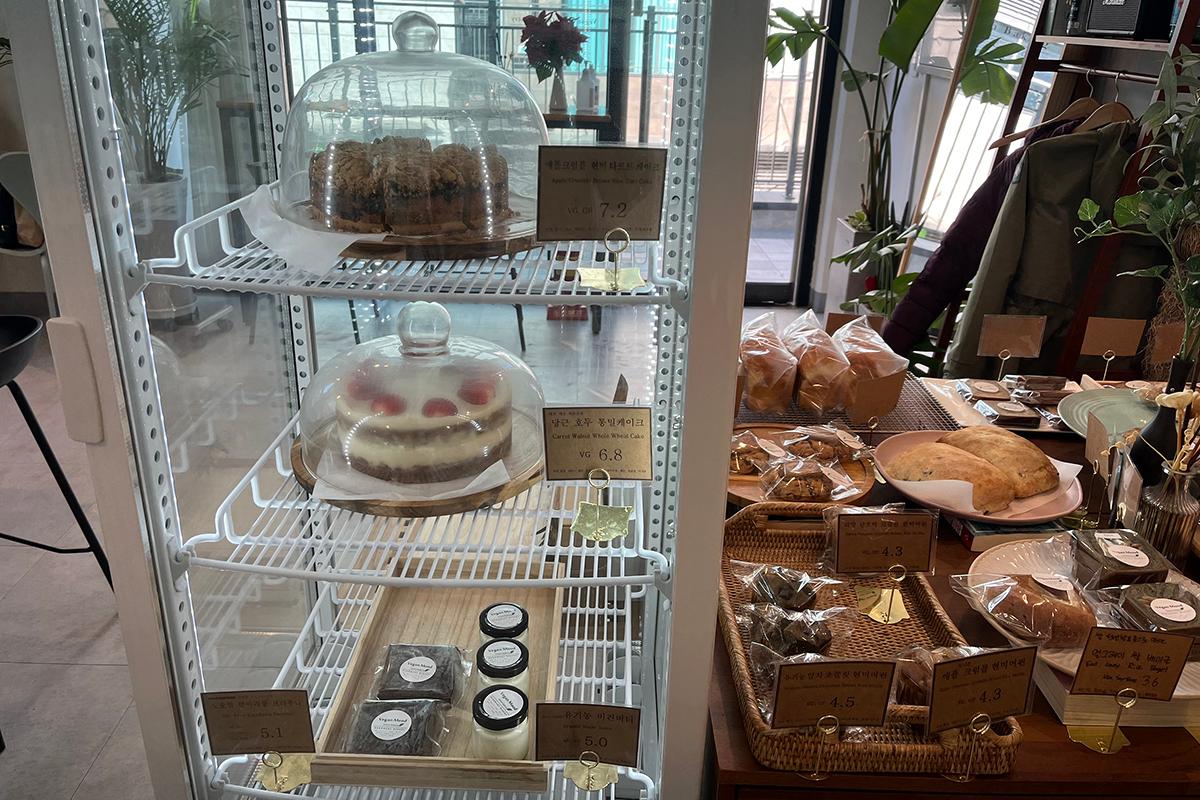 At Vegan Mood, you can enjoy a variety of delicious vegan desserts from bread, cookies and cakes! Who said vegan food can't be delicious?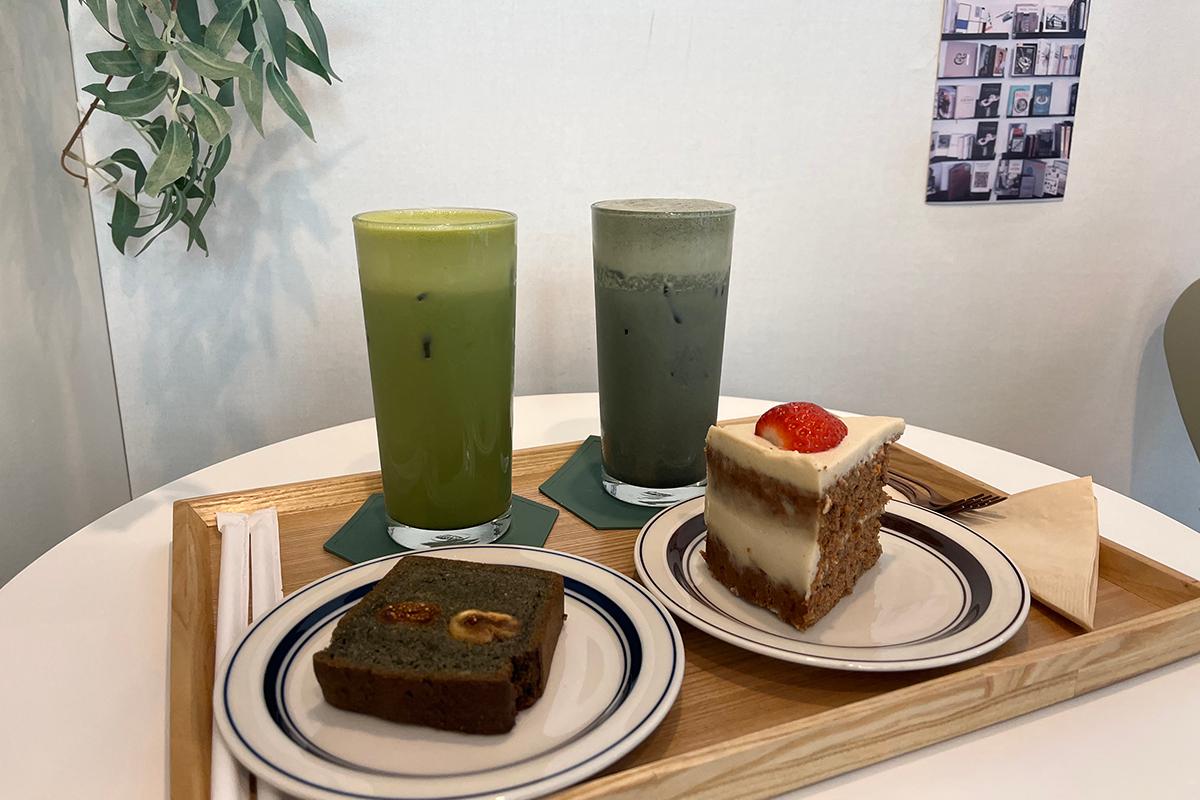 We got the Carrot and Walnut cake (6.800 KRW), which was moist and sweet. There was also little bits of carrot in it which added some texture to the cake. We also got the Mugwort Fig Rice Pound cake (3,700 KRW) which was a very unique flavor pairing we had not tried before. The mugwort added an earthy flavor which was balanced with the sweetness of the fig.
The drinks here are also all vegan. We got the Organic Green Tea Soy Milk (4,500 KRW) and the Black Sesame Soy Milk (4,500 KRW). They were not too sweet, and very creamy and nutty due to the soy milk.
Address: 인천 연수구 하모니로 144 송도 지웰푸르지오시티 상가A동 2층 218호
2F, Room 218, 144 Hamoniro, Yeonsu-gu, Incheon
Hours: Fri-Sun 12:00-19:00, Closed Mon-Thurs
---
For everyone looking for vegan options in Korea, we hope that this was helpful! Let us know if you have any questions in the comments below, or send us an email at help@creatrip.com! Also make sure to follow us on Instagram, Tik Tok, and Facebook to stay up to date on all things Korea!
---