Hellbound | Introduction Of The Netflix K-Drama & How It Relates To Real Life
Have you watched Hellbound yet? Let's review the drama and cults & religion in Korea!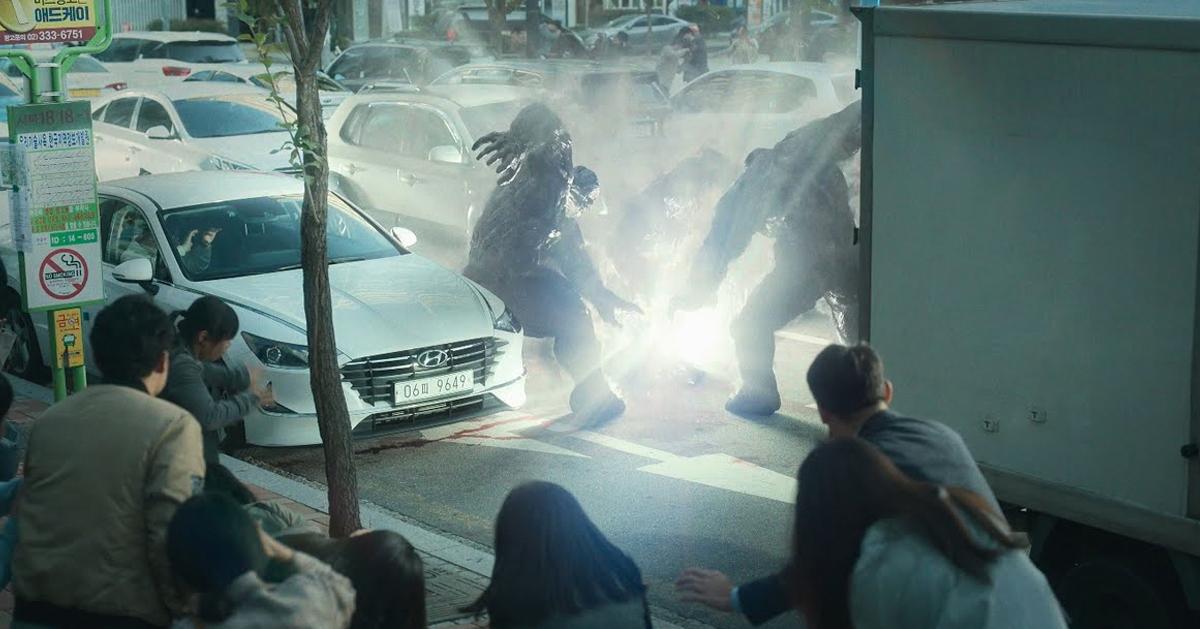 Netflix's Hellbound quickly overtook Squid Game after it's release and is the next K-drama to receive favorable reviews and widespread attention these days. Yoo Ah-in and Park Jung-min put on a great performance and we can learn a little about Korean society and religion as well.
Why is Hellbound so popular? Will there be a season 2? Does this drama show what Korea was like in the past? Let's take a look together!
---
Background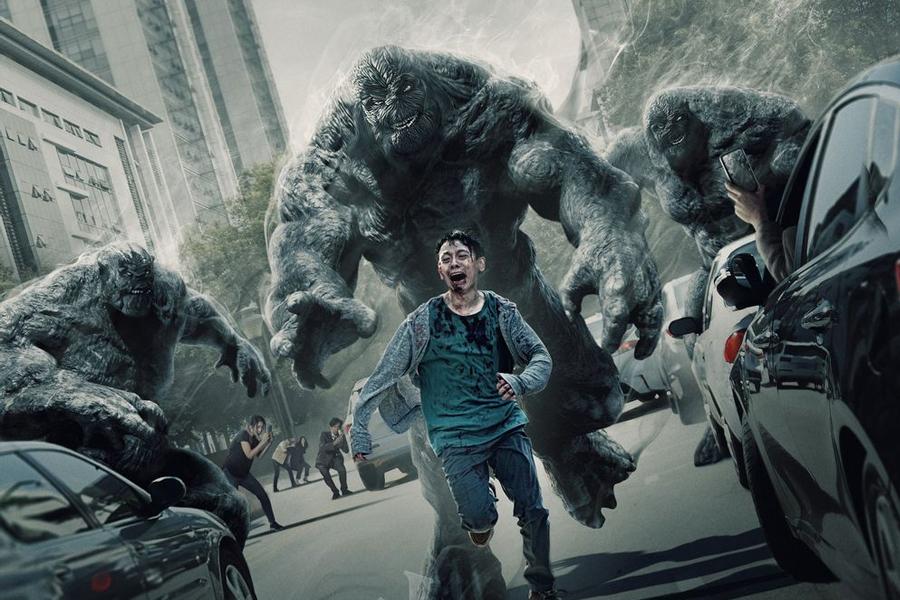 Many years ago, trials condemning people to Hell occurred sporadically all over the world. However, people just regarded this belief as a new religion because there wasn't much proof. One day, three monsters appear on the busy streets of Seoul and brutally kill a man and reduce him to ashes, surprising many people.
The idea that it doesn't exist unless you witness it in person still remains in many people's minds. One day, when a mother was sentenced to go to hell, The New Truth leader Jin-soo broadcasts it live and revealed the breathtaking trial process to the world.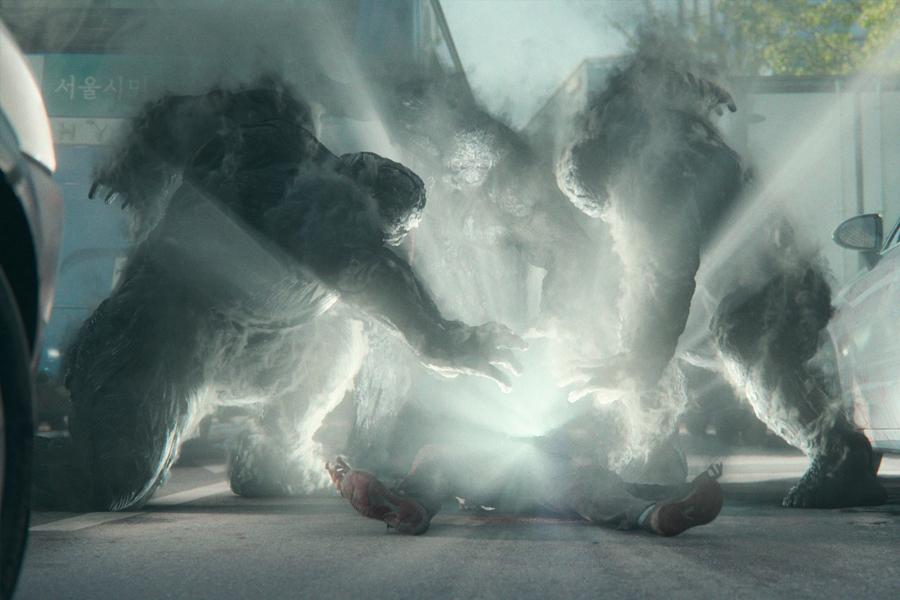 The members of the religion believe that in the next world, you face a trial determining if you will go to Hell, but did all of these people standing trial really commit a horrible sin?
---
Plot
Guilty At Trial? Guilty Because Of The Trial?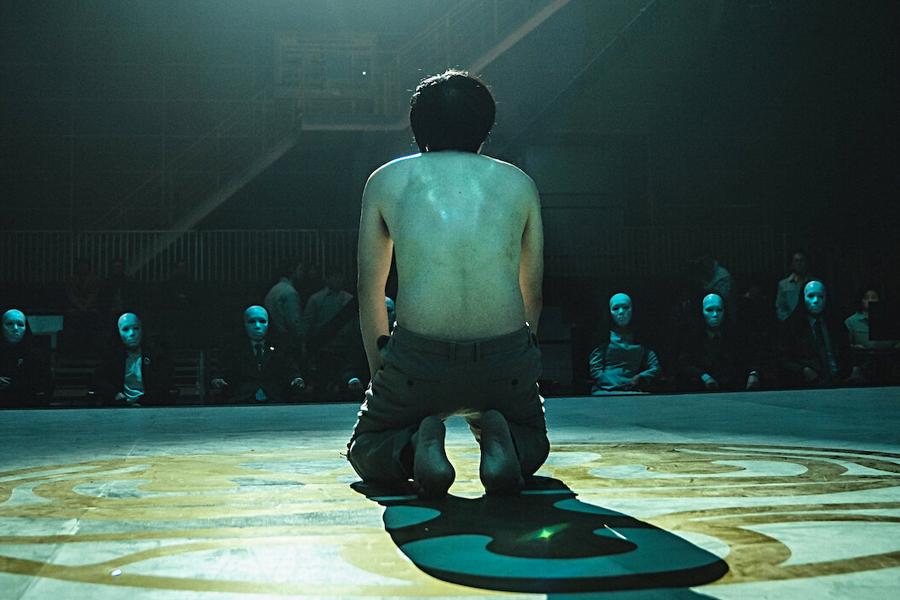 In Hellbound, people who have been dragged to Hell randomly appear trembling with fear and they find a reason for the trial.
However, generally, in the laws of our world, are guilty people tried at a trial, or is a crime they should be guilty four found at trial? These two opposing theories come in conflict at the end of the first season of Hellbound when an innocent baby was sentenced to a Hell trial, becoming the cause of disillusionment in the New Truth.
A Witch Hunt In The Name Of God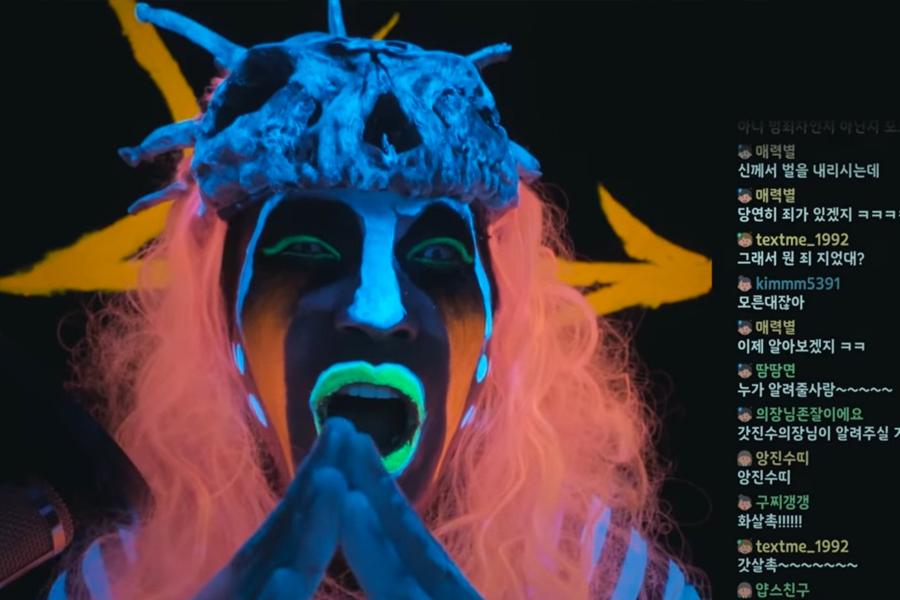 In Hellbound, not only the New Truth, but the Arrowhead group within this doctrine takes on the role of a judge themselves. They believe in these condemnations to Hell and death and freely publish information of the condemned, such as the name and family of the criminal.
After the New Truth's influence grows, the Arrowhead group freely hunted, attacked, judged, and humiliated and killed everyone who did not believe in the New Truth in the name of their doctrine and angels.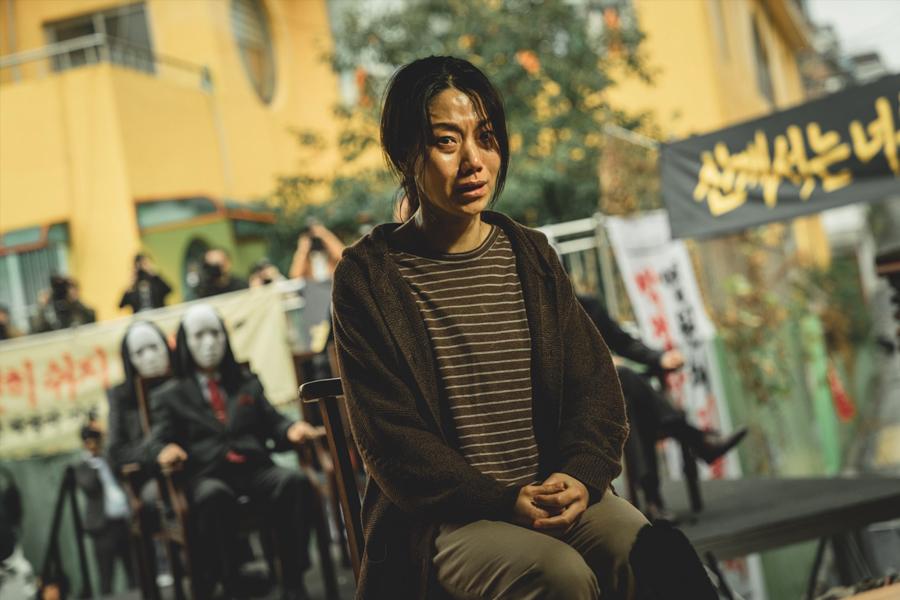 This also reflects an actual phenomenon in Korea, where there are many righteous people concerned with serving justice not just online, but at their workplaces, campuses, and in society.
Some think they should continue to attack others that don't hold their same beliefs and that they should disappear. They may even act like they are serving justice, but really are just charging someone with a crime without a trial.
Rise Of Religion Due To Society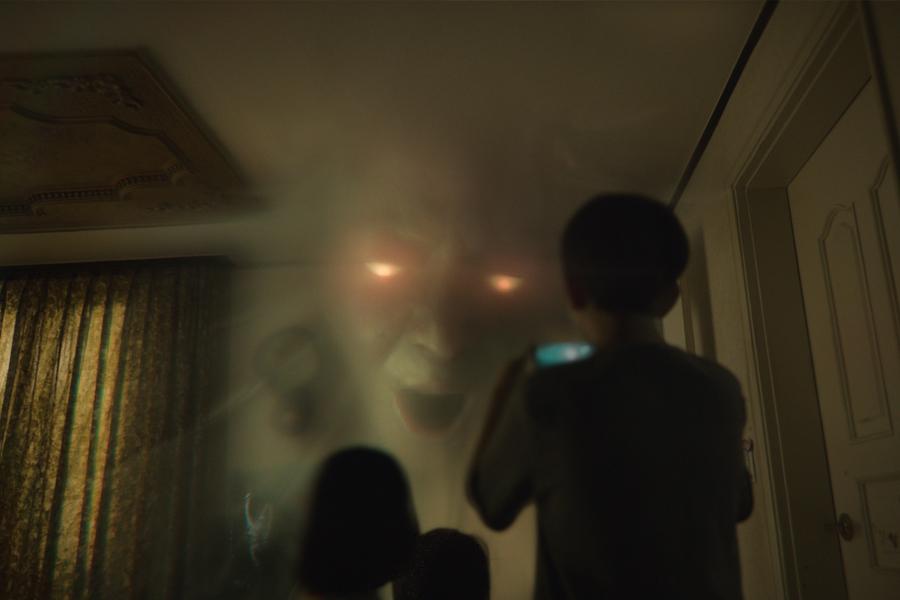 Korea in Hellbound seems to have returned to the era of governing the country with religion and appears to be brainwashed by the random trials and the Arrowhead group's witch hunt, saying that those being tried must have sinned.
Maybe Hellbound is raising the question of if Korea really would be more improved if the crime rate is lowered and if it is centered around one unified faith. If only one voice is allowed, is this truly a peaceful utopia where people are hunted down if they think otherwise?
Interpretations Outside Of Common Sense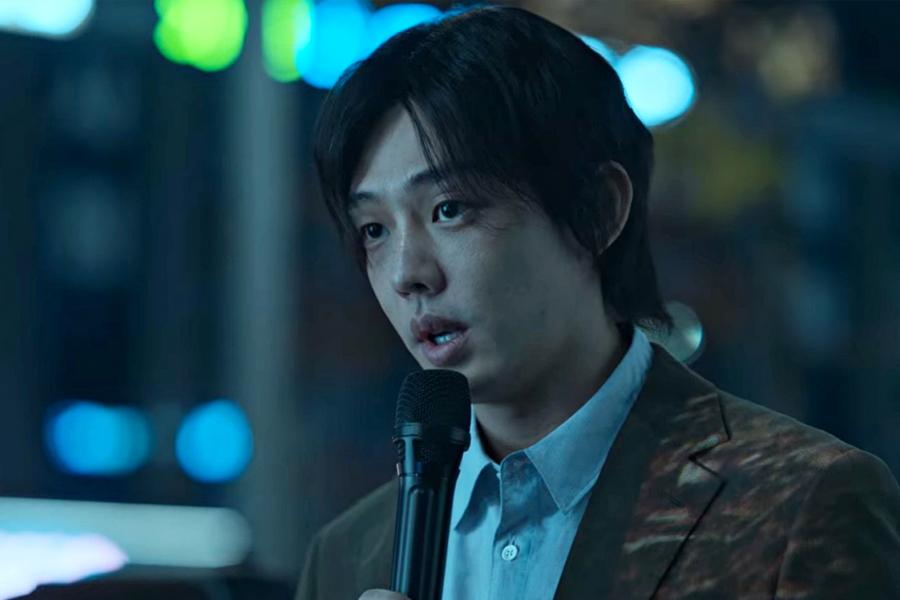 In the first half of Hellbound, you get to see their world, centered around New Truth, a policeman and his daughter, and the first live broadcast of a woman on trial.
In the second half, the world, which seems stable, in which a criminal should be condemned to Hell, is turned upside down when an event that the New Truth cannot interpret occurs. An innocent infant has been condemned to Hell.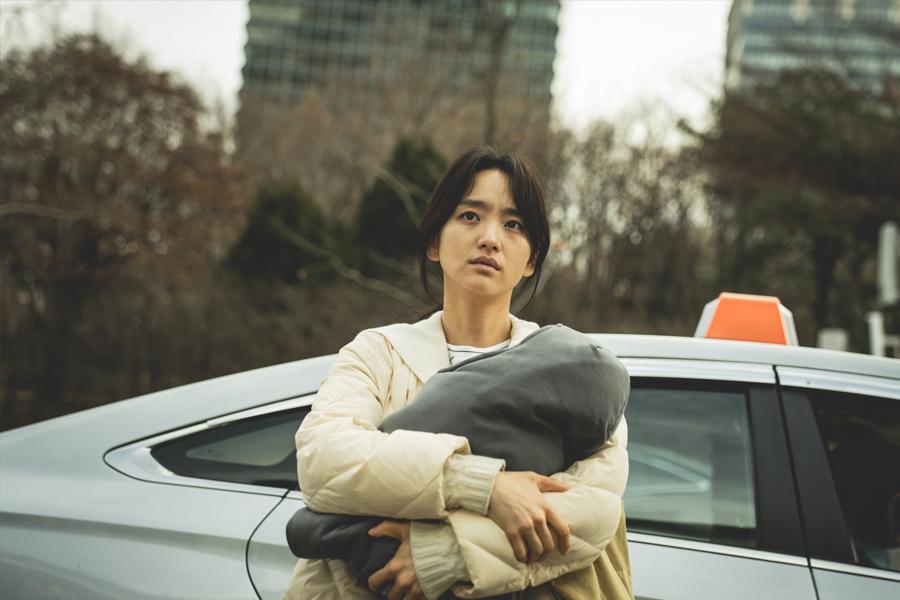 There were no records online of the baby being deemed a sinner. The New Truth chairman is working hard to protect the idea of the perfect world they created, but you can see that sinners being sentenced to death by trial is all an illusion.
When the tree monsters arrive, the parents go above and beyond to protect their child and ultimately, they are the ones who are turned to ashes while the baby survives.
The ideas the New Truth were formed on have collapsed.
---
Truths Behind Hellbound
Social Events Caused By Korean Cults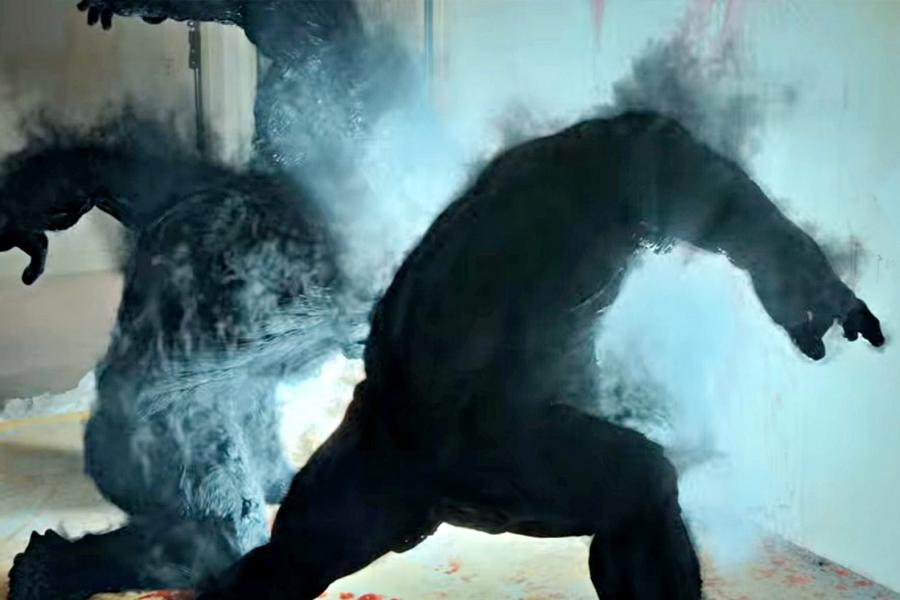 As you can imagine, cults that kill and sacrifice others are not common in Korea. Of course, news of cults focusing on brainwashing, sexual assault, and money still arise, but have their been any significant events surrounding cults in Korea?
In 1987, a total of 32 members of the Odaeyang (meaning "Five Oceans") cult committed collective suicide, surprising everyone.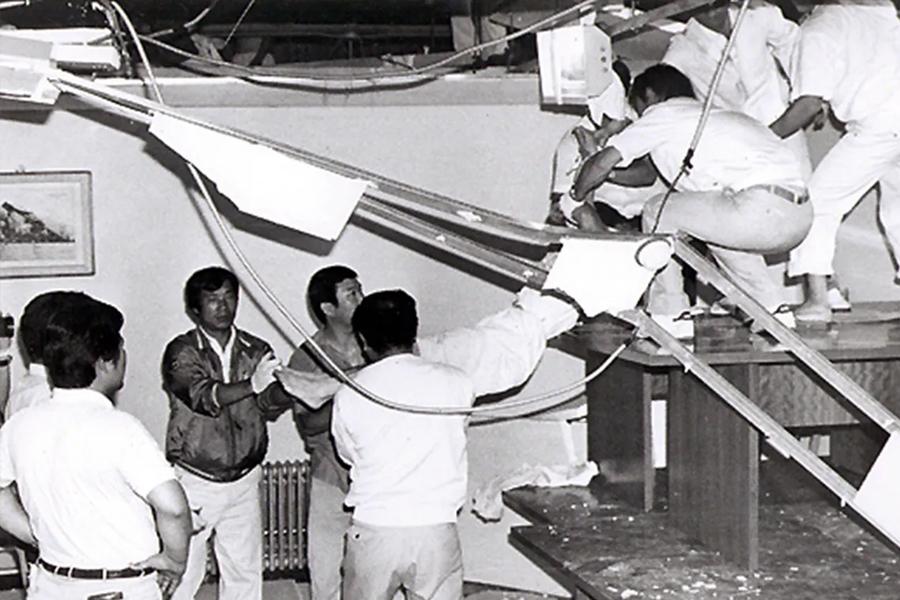 Photo at Odaehyang

Park Soon-ja, the founder of Odaeyang, reportedly recovered from a major illness when she was young, persuaded believers, combined orphanages and nursing homes, gained trust through brainwashing, and stole money. Why on earth did they choose collective suicide? There is still no official answer.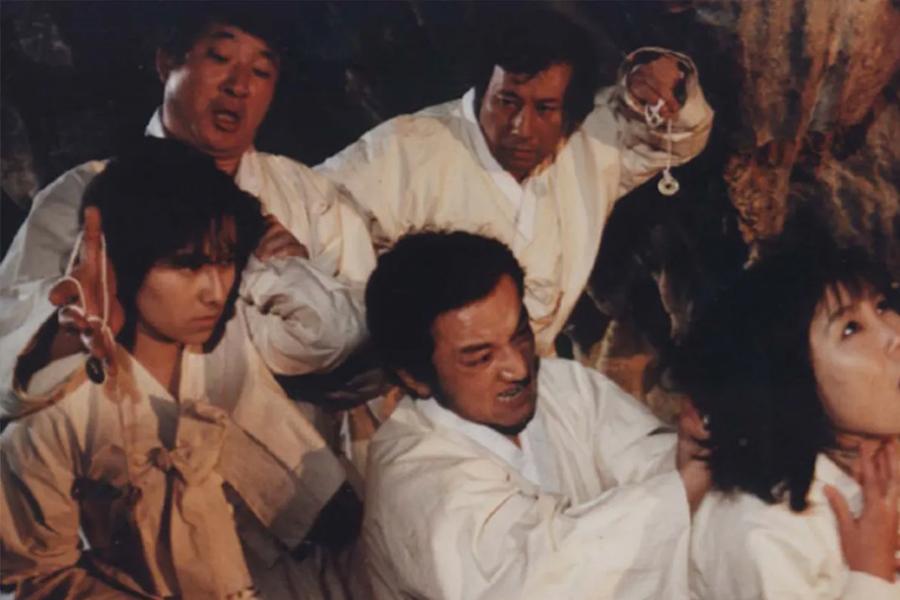 Source: Korean movie Baekbaekgyo
Also, Baekbaekgyo (The Pure White Cult), a cult during the Japanese colonial period (1920-1930s) is responsible for one of the most famous murder cases related to religion in Korea. The leader maintained his power by killing people and it was revealed that they killed around 300 people and about 200 are still missing.
Click here to read our blog about other strange religious events in Korea!
Does Society Change After Witch Hunts?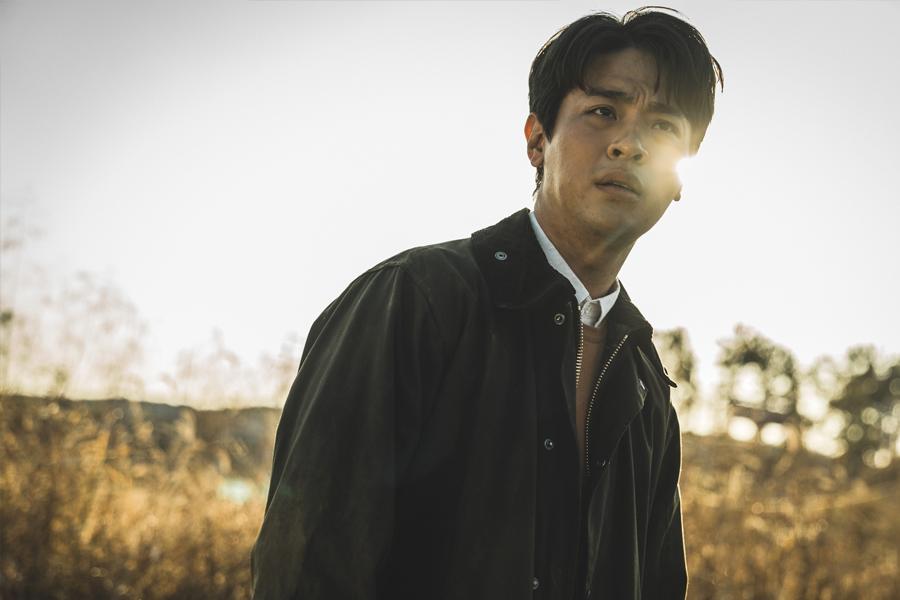 Witch hunts often occur when people try to find an explanation for a situation and seek catharsis and create a situation where they go after others almost to the point of assault.
You may have seen in Korean dramas, public figures, social agendas, and the LGBTQ movement, that many Korean netizens still act freely, just like the Arrowhead group in Hellbound and create irreversible wounds.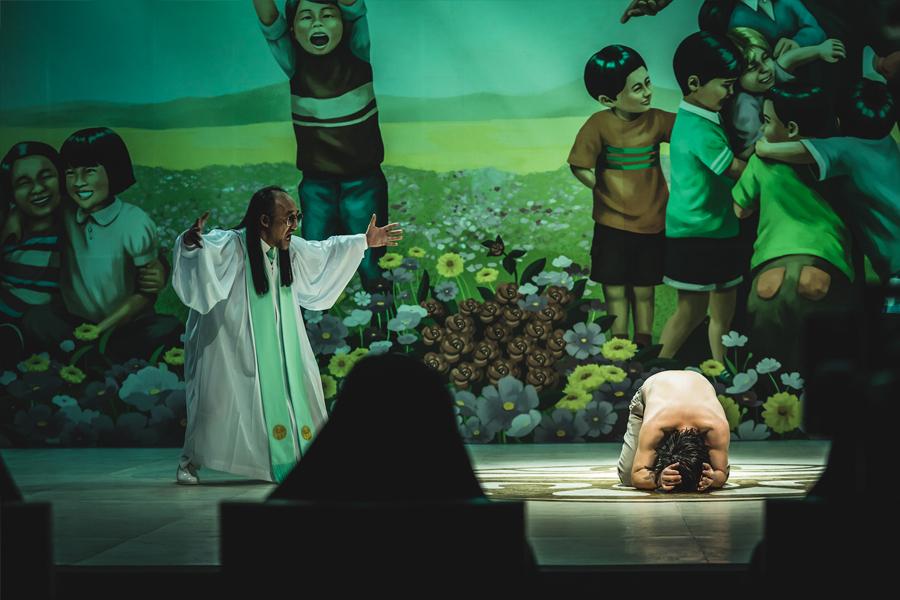 Korea in the real world, as well as in the Hellbound, is forgetful. They forget about a past event when the next big thing happens. Underneath the flashy, violent story, Hellbound points out the reality of society.
Who Is Really Hellbound?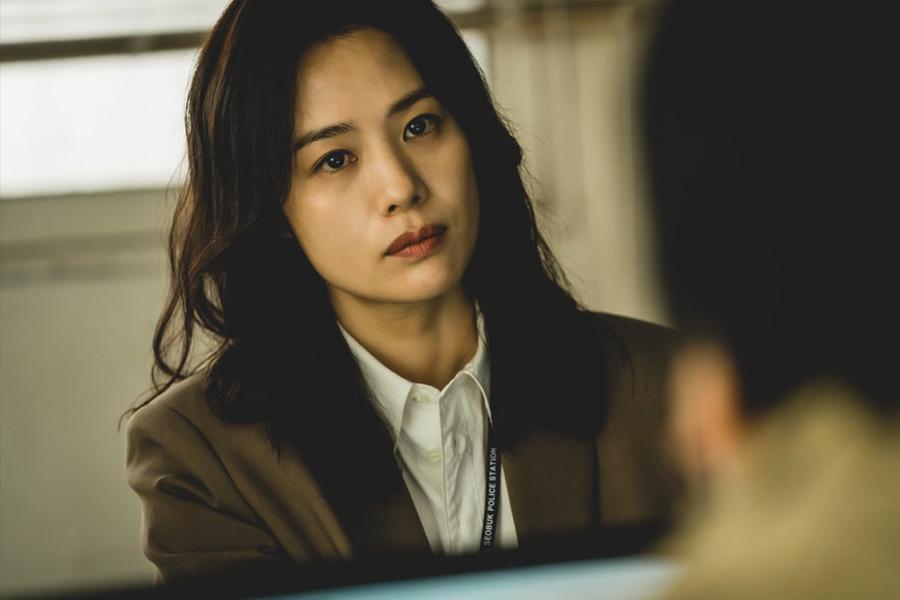 Back to Netflix's Hellbound, why are people bound to Hell? Why did the angel appear? These were not explained at all.
But, if you look at it from a different point of view, when a target appears in your life, you would shoot an arrow at it. This is exactly what Arrowhead did. The target has already been shot to the point where it is a mess. The public, who watched from the side, decided to shoot just because the target was a target. This is a miniature version of many Koreans in reality.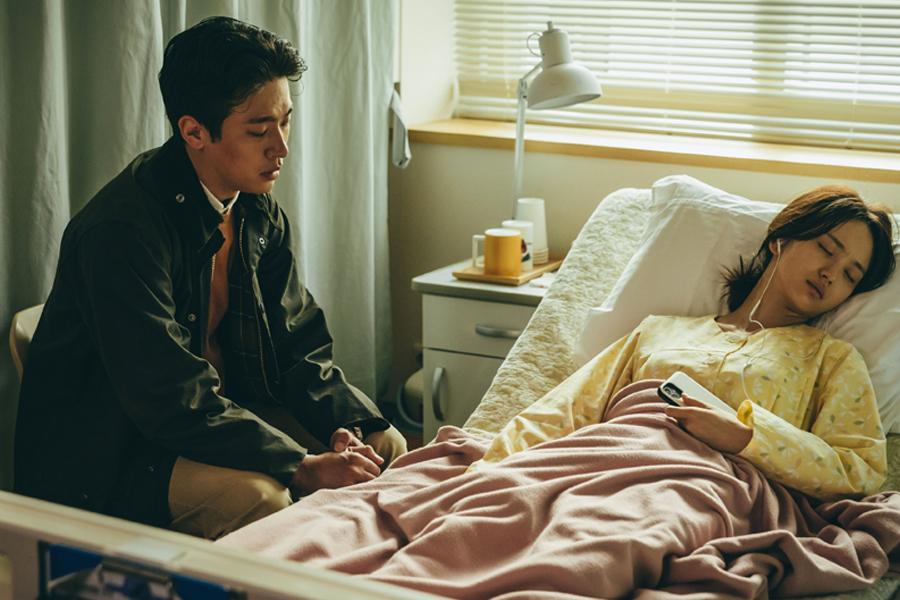 In reality, you may also question if people really did something worthy of going to Hell as the public constantly holds witch hunts.
---
Hellbound Season 2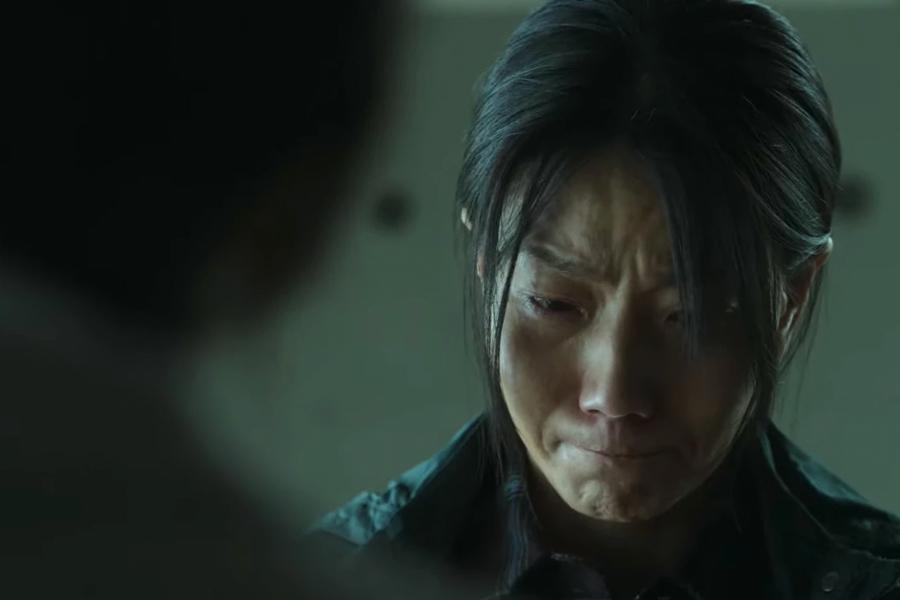 At the end of Hellbound, we see Park Jeong-ja, whose death was broadcasted, suddenly revived, leading many to question if there will be a season 2 of the show.
Who else will come to life? What is the truth behind the trials? Will the New Truth religion collapse again once these people return to life and undermine their religion? People must be curious to see if another new religion will form where followers are not afraid of these trials.
However, fans will have to wait as Netflix has yet to announce a second season of Hellbound.
---
This is our introduction of the Netflix K-drama Hellbound. Expectations continue to grow as Netflix produces more and more Korean dramas that become very popular. Let us know your thoughts on the show in the comments and click here to see other Korean movies, dramas, and shows to be released on Netflix!
---