Carpe | Cafe To Visit In Chuncheon, Korea
A lakeside cafe in Chuncheon where you can escape the city and relax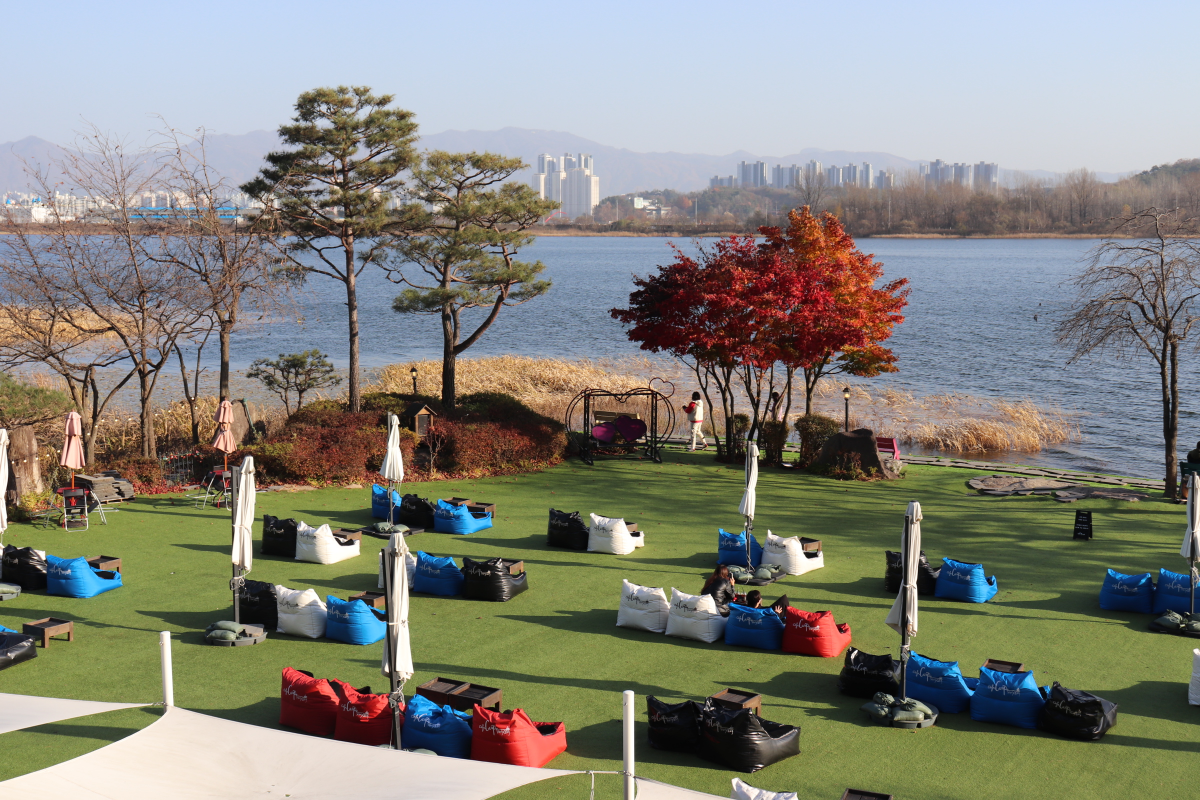 Today we will introduce you to Cafe Carpe, located right in front of Uiam Lake in Chuncheon.
There are beanbag chairs and speakers on the lawn so guests can relax more comfortably. The colorful chairs make Carpe even more charming. The road to Carpe is also a very famous scenic driving route. Why don't you visit and enjoy the scenery on your way to Carpe and take a nap on the comfortable beanbag chairs?
---
---
Information
Address: 강원도 춘천시 서면 박사로 740
740, Baksa-ro, Seo-myeon, Chuncheon-si, Gangwon-do
Hours: 10:00-21:30

---
Why We Recommend It
Carpe is a lake-view cafe where you can enjoy coffee and dessert while looking at the scenery of Uiam Lake.
The spacious lawn has colorful bean bag sofas and high-end speakers. Enjoy your free time while lying down on the sofa.
It's a three-story building that has a different theme on each floor. There are many seating options indoors, so choose your seat based on your preference!
There's a large parking lot that can fit about 80 cars, so you don't have to worry about parking no matter when you visit.
---
Things To Keep In Mind
You cannot move the outdoor beanbag sofas.
Each person must order one drink.
No outdoor food or pets allowed.
---
Member Benefits
Show the Creatrip coupon when ordering to receive 10% off beverages.
No reservation is required to use the coupon.
If you have any issues with your coupon, please contact us at help@creatrip.com
---
Menu
Menu
Price (KRW)
Drinks (Ice 500 KRW Extra)

Americano (Hot)




아메리카노

6,000

Cafe Latte (Hot)




카페라떼

6,500

Einspanner (Hot)




아인슈페너

8,000

Green Tea Latte (Hot)




녹차라떼

Handmade Grapefruit Ade (Ice Only)




수제 자몽에이드

Strawberry Yogurt Smoothie (Ice Only)




스트로베리 요거트 스무디

8,000

Desserts


Red Velvet Cake




레드벨벳 케이크

6,500

Raspberry Tart




라즈베리타르트

6,500

Rainbow Cake




레인보우 케이크

7,500

Carpe Waffle




카르페 와플

12,000
※There are more items available at the cafe! Please refer to the menu photos.
---
Our Visit

We've arrived at Cafe Carpe! Many people take pictures in front of this red ribbon.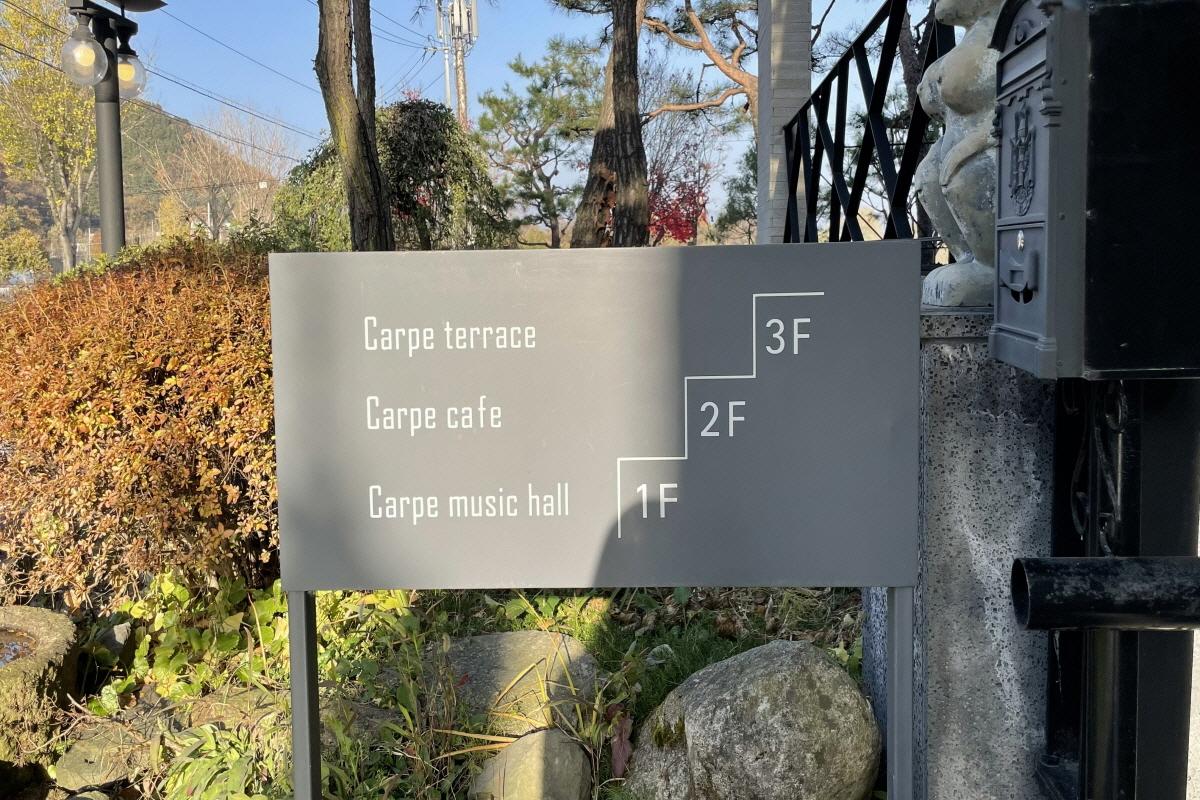 Carpe has three floors. The first floor is a music hall, the second floor is the cafe and counter where you order, and the third floor is a terrace.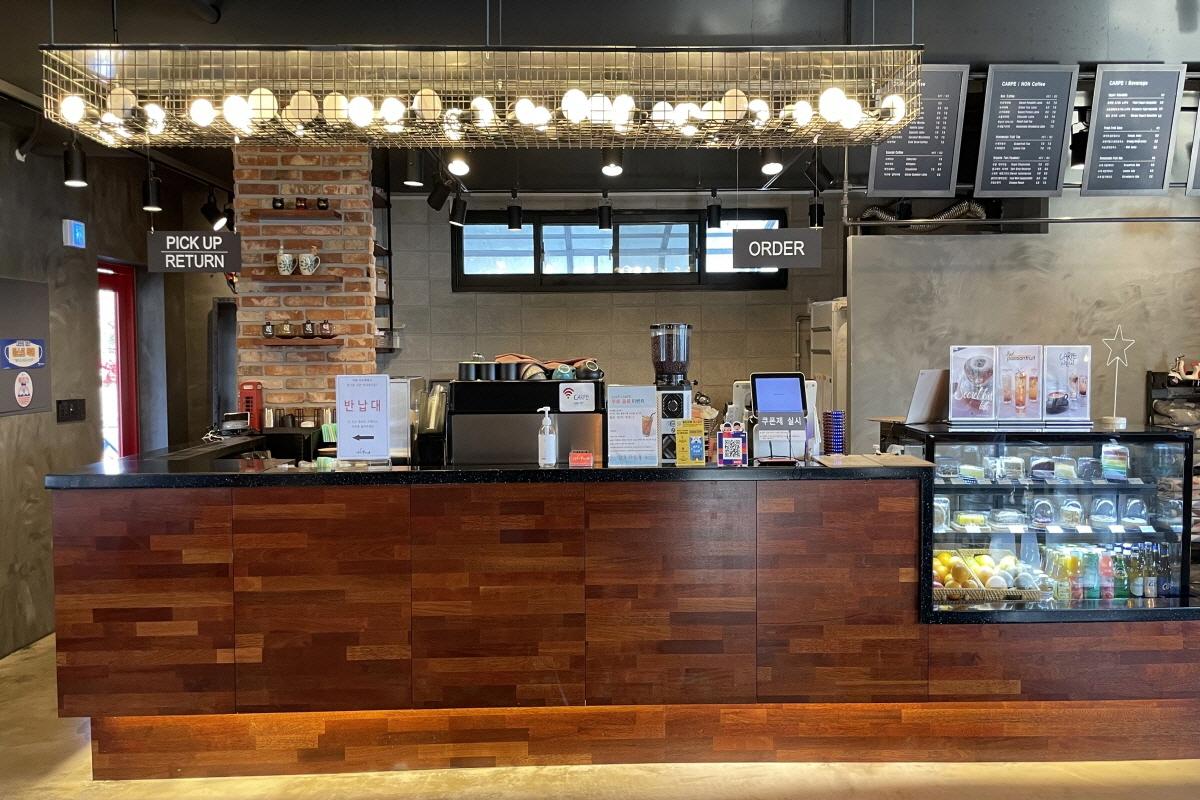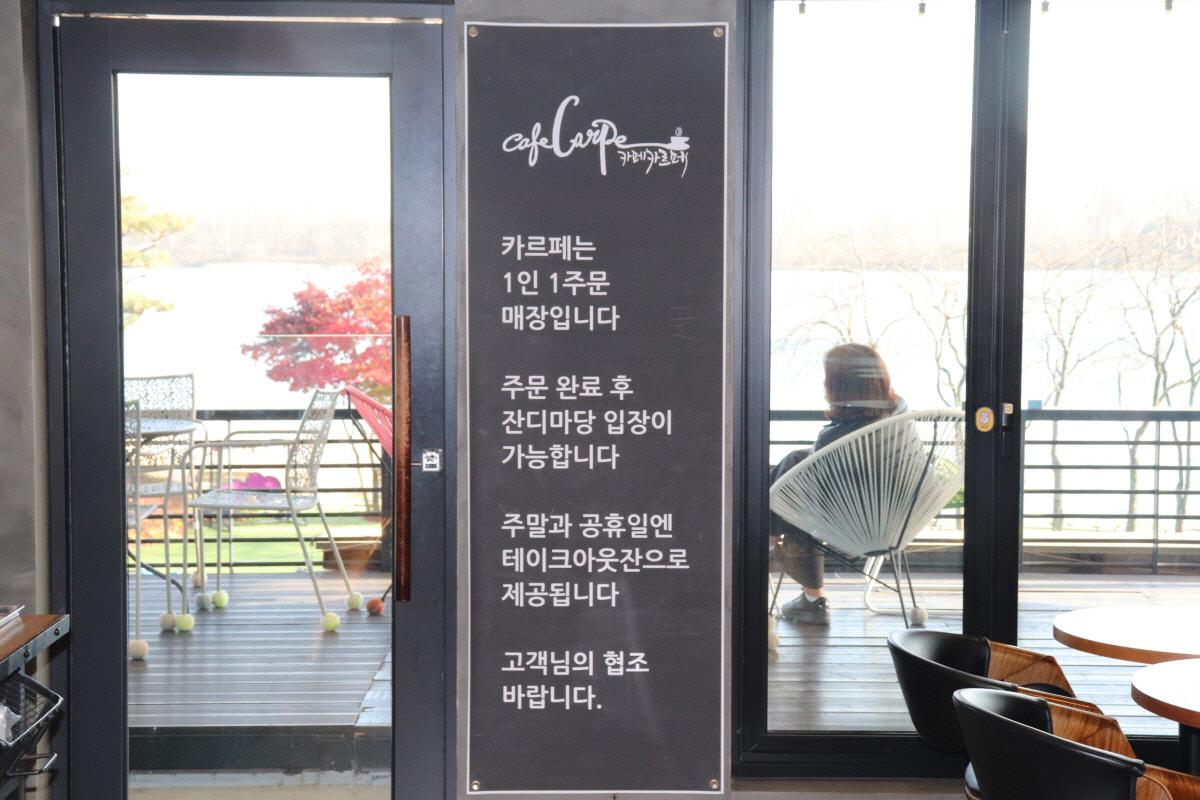 Let's order our drinks first. At Carpe, each person must order one drink! Once you order, you can enter the grass lawn. The door to the lawn is pictured above and is next to the order counter.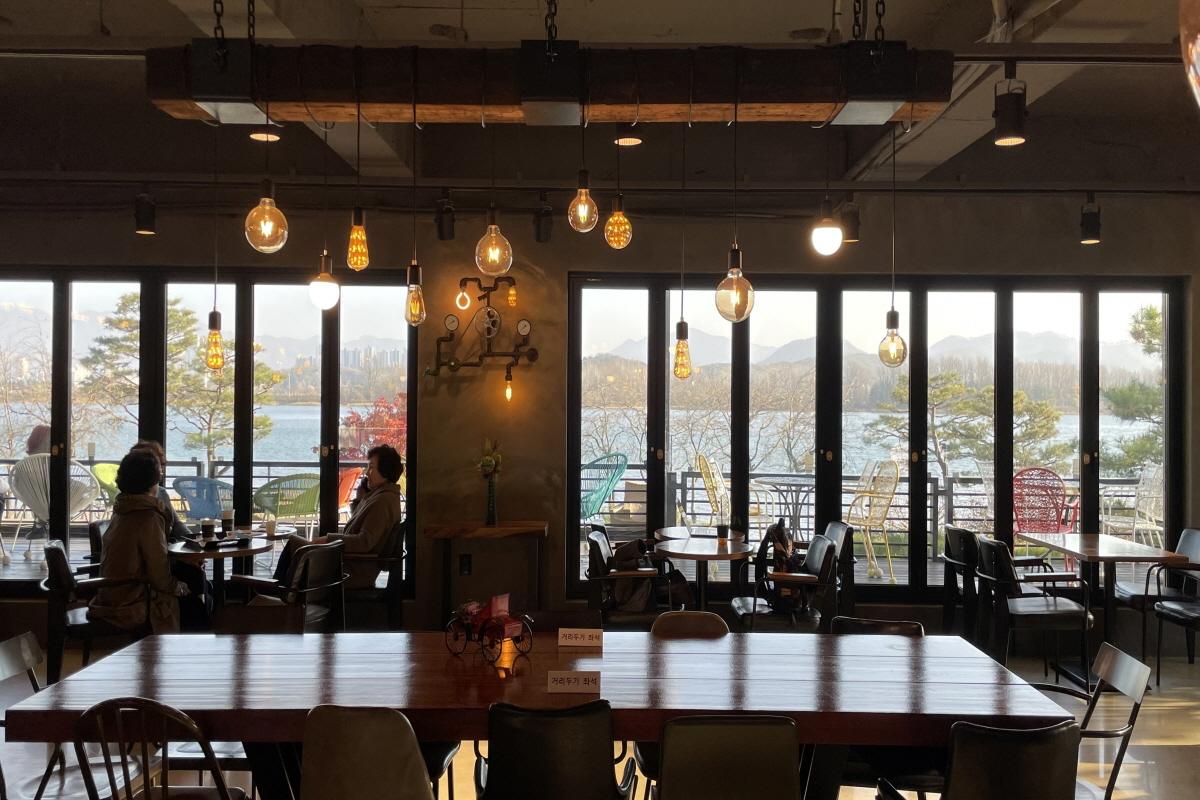 There are many different shapes of lights on the second floor. The ones hung above the table are so pretty, right? It made us want to purchase those lights if we ever were to buy a big table in the future.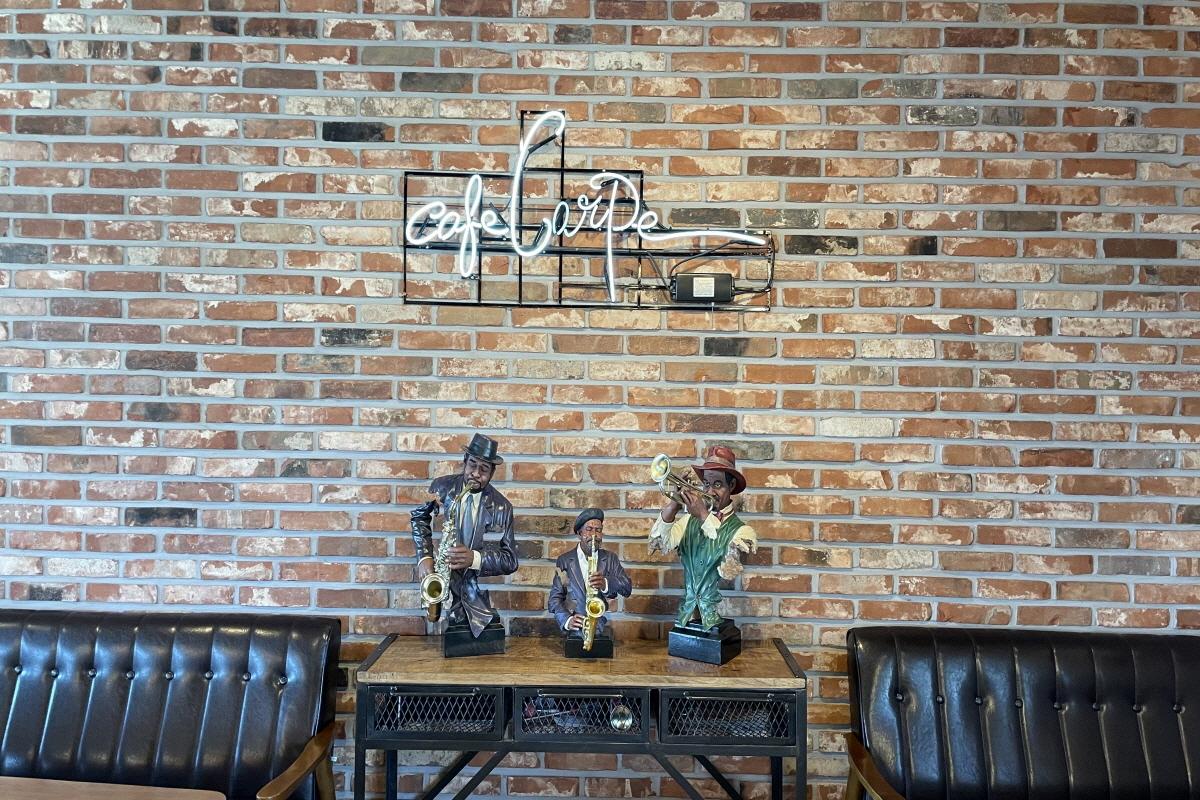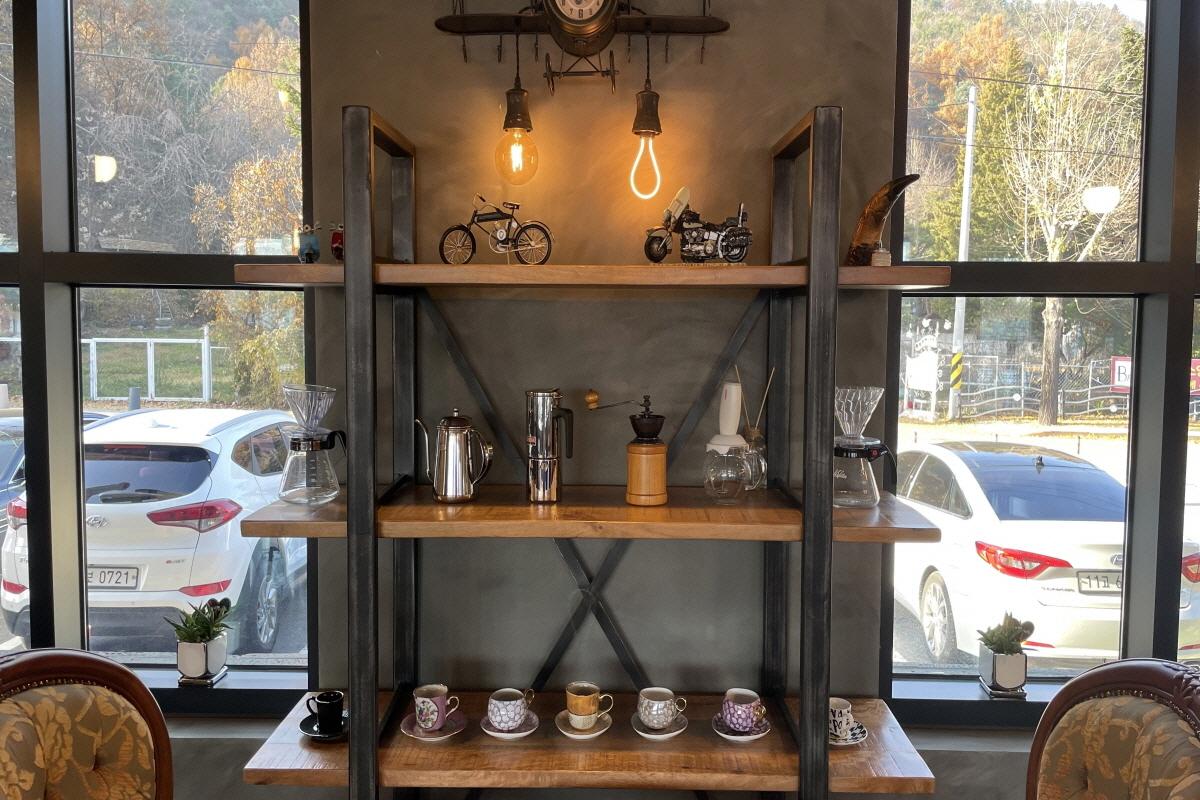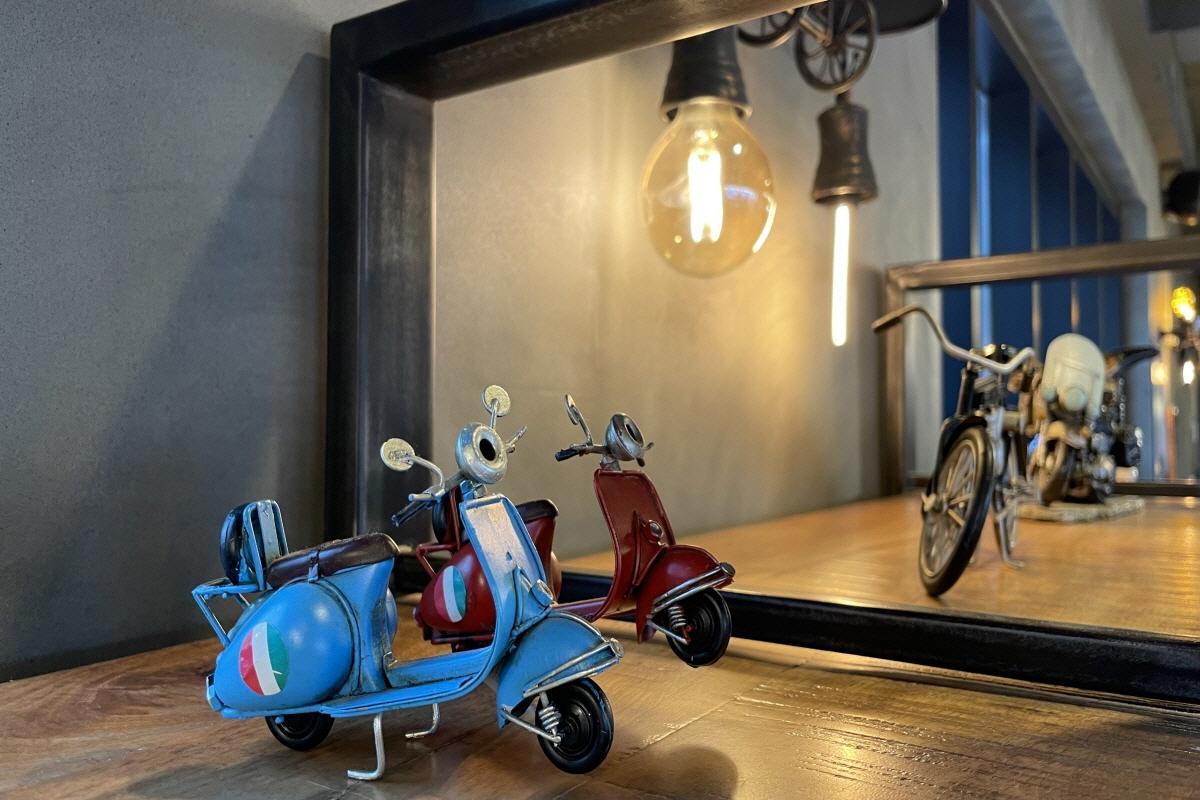 It seems like the cafe owner likes motorcycles. There are motorcycle figures all around the cafe.
The second floor has a very modern and classy vibe!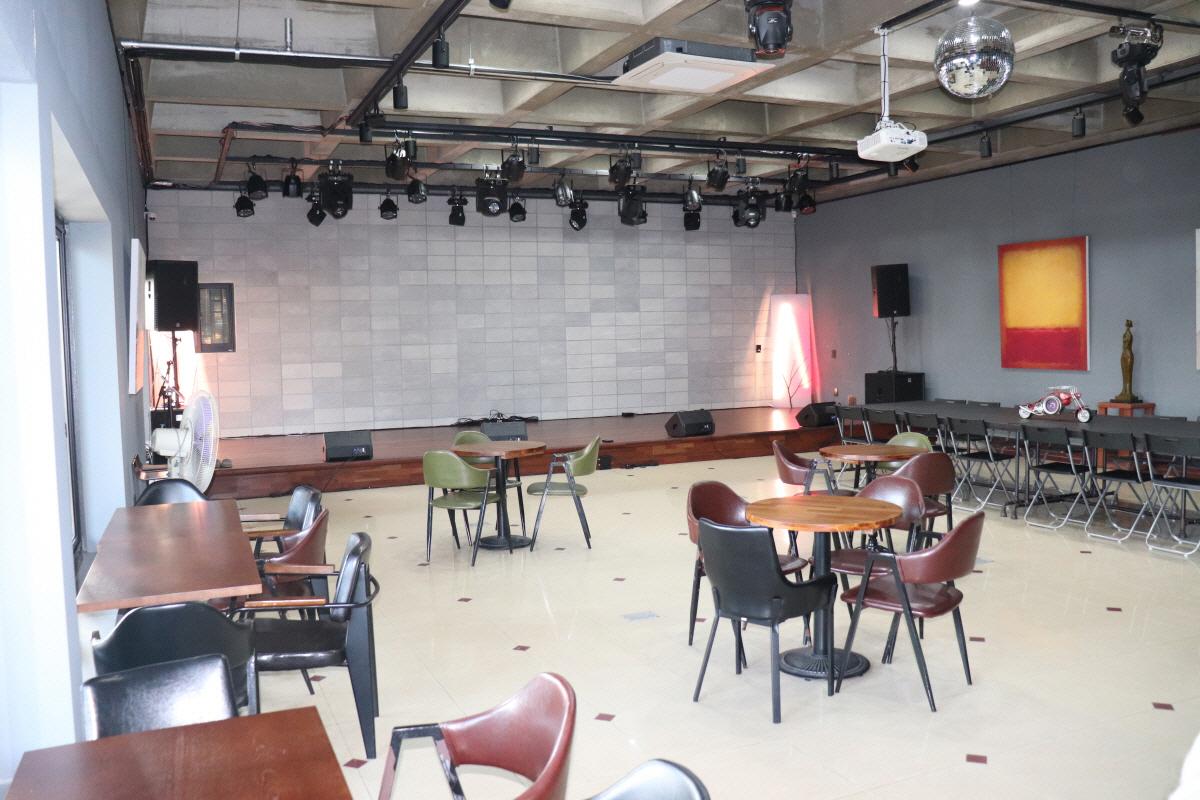 This is the music hall on the first floor.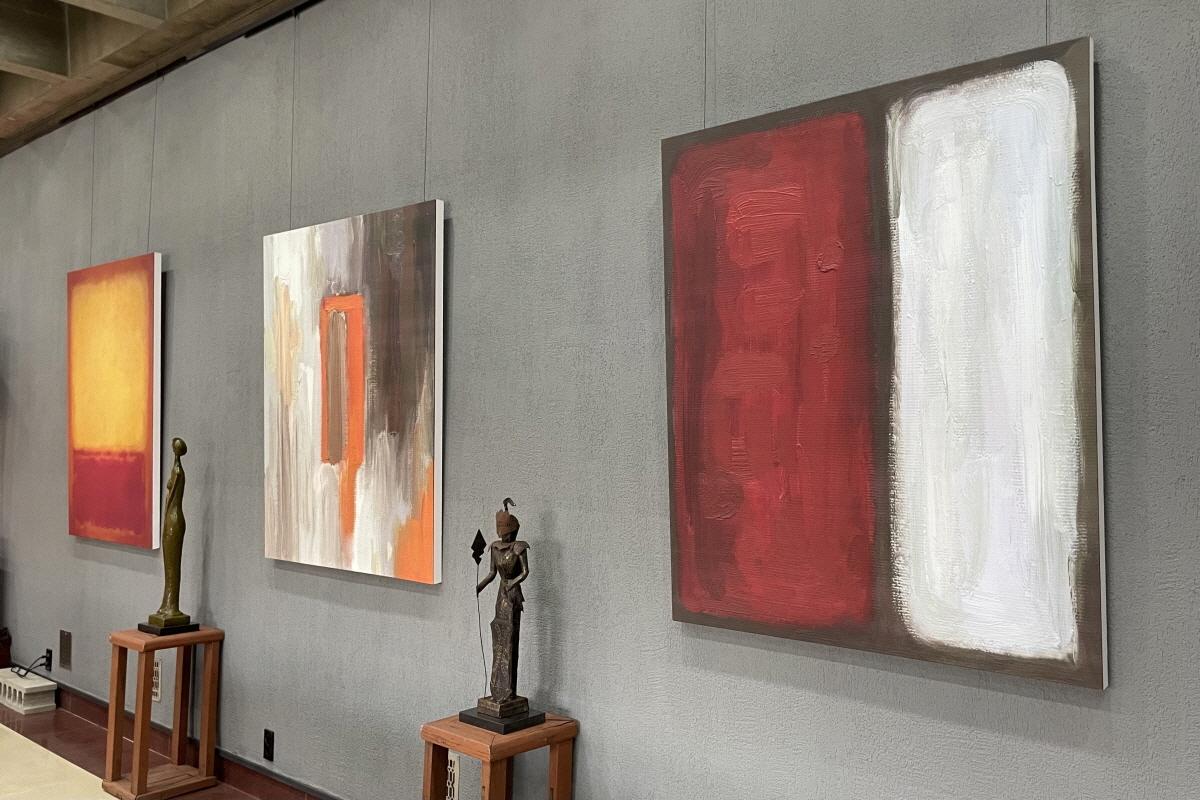 Sometimes, individual performers hold performances in this space. So, it's originally a space that's used privately, but they revealed it specially for Creatrip members!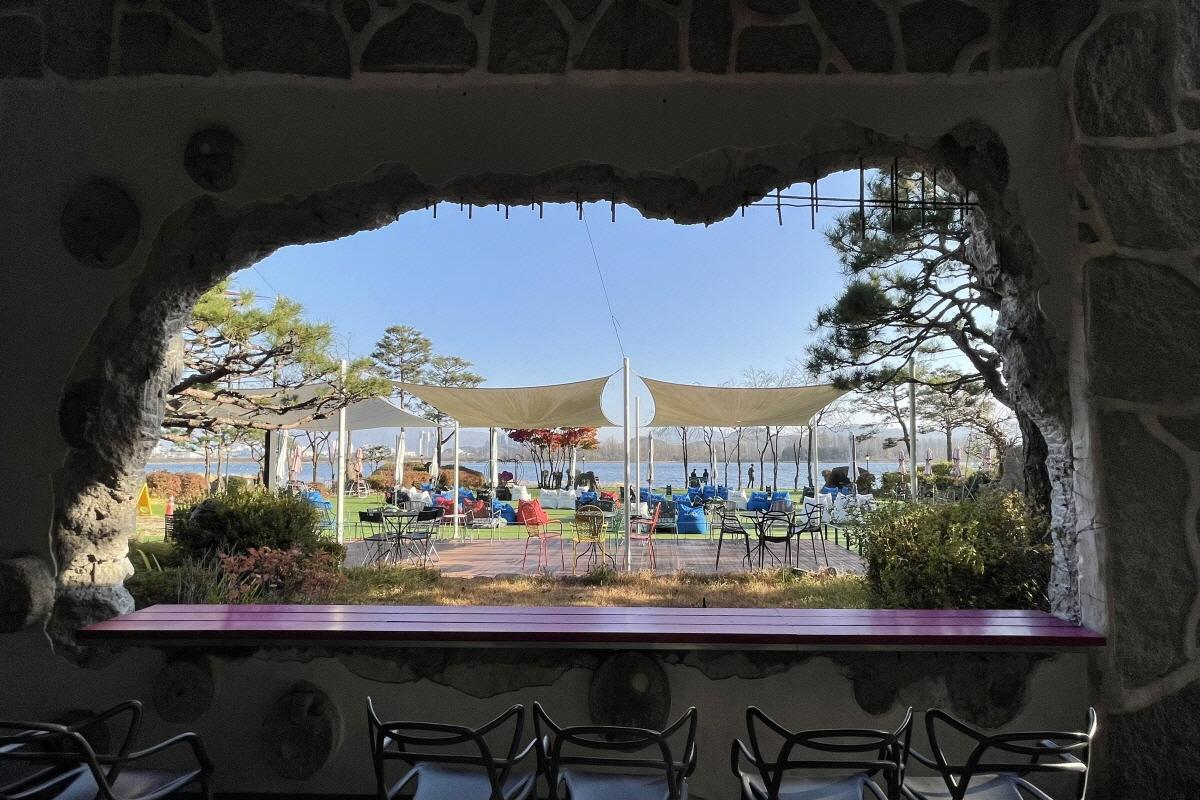 On the way from the music hall to the lawn, you can see this beautiful view! Doesn't it look like you're looking out from inside a cave? The view of the lawn was so pretty, it made us want to hurry outside.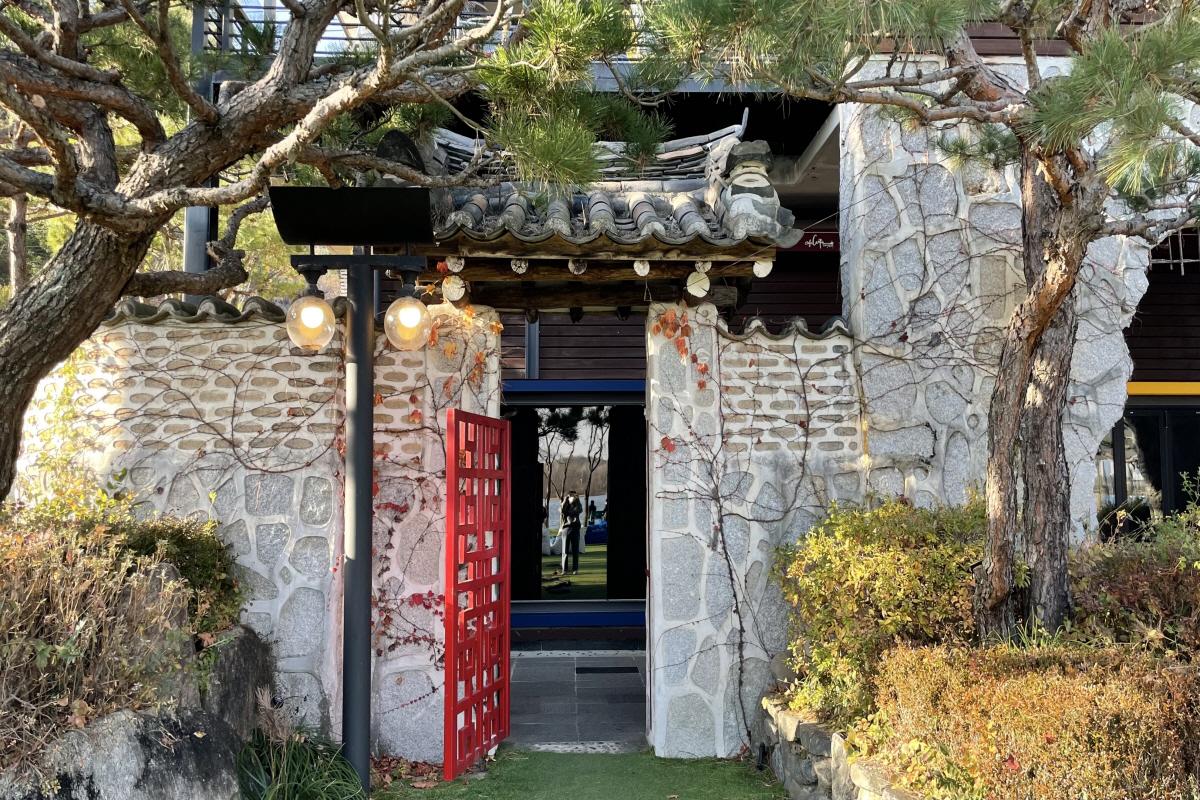 Once you go through this door, you'll finally arrive on the lawn. This door was originally a door to a museum in the past.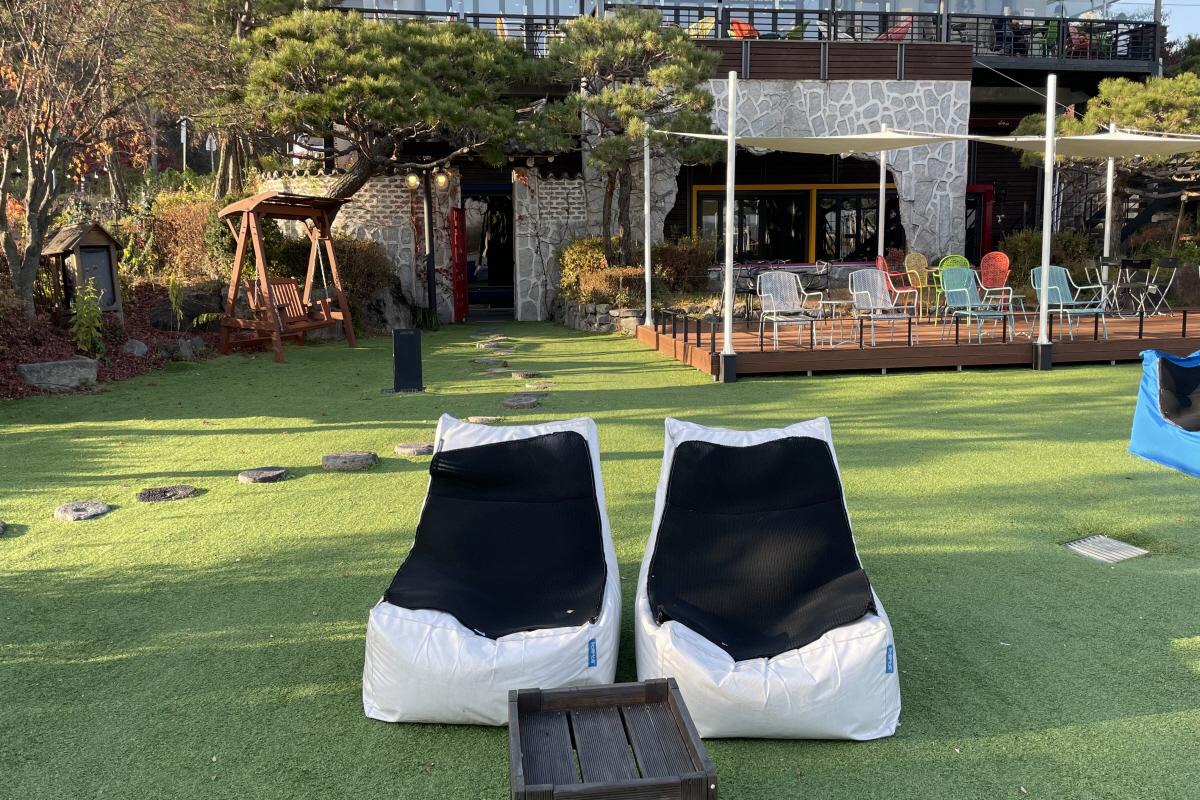 Here are the beanbag sofas. I thought the front would be white too, but I was wrong. From up close, you can see that the black parts are where you can attach the sofas. Make sure to try to keep them clean, since they're used by many people!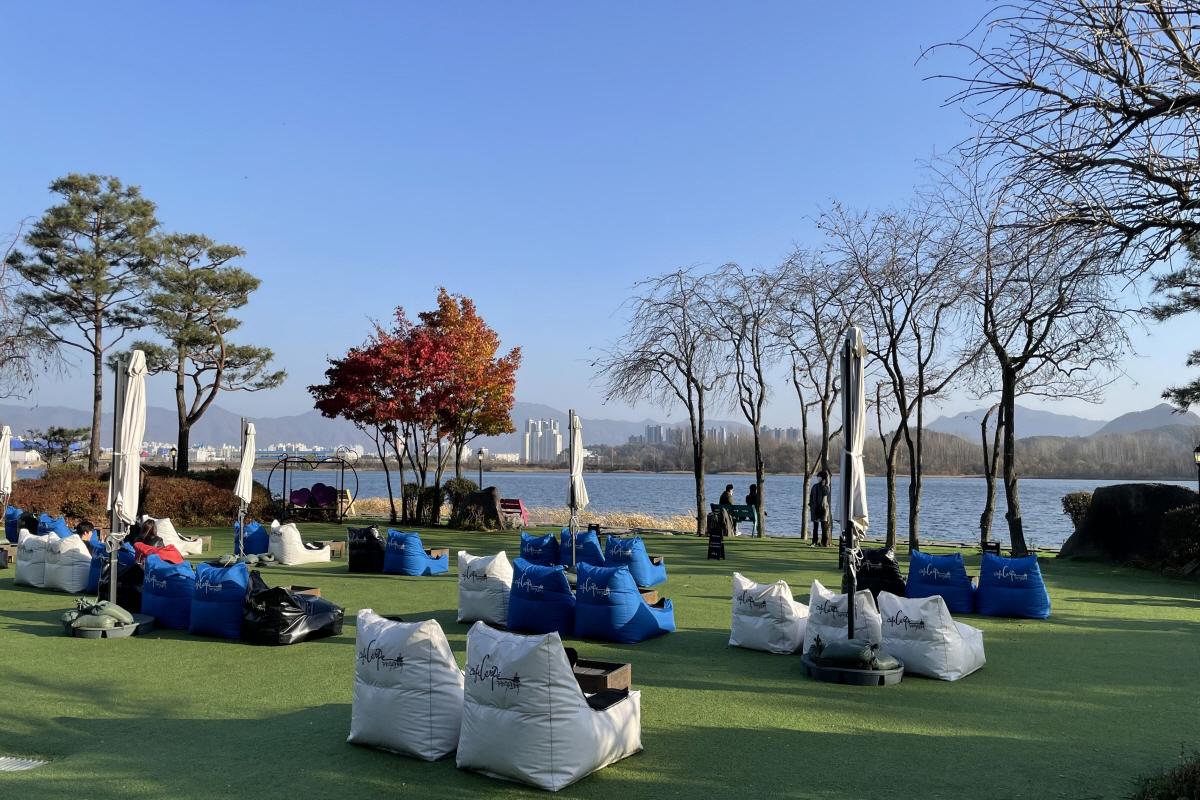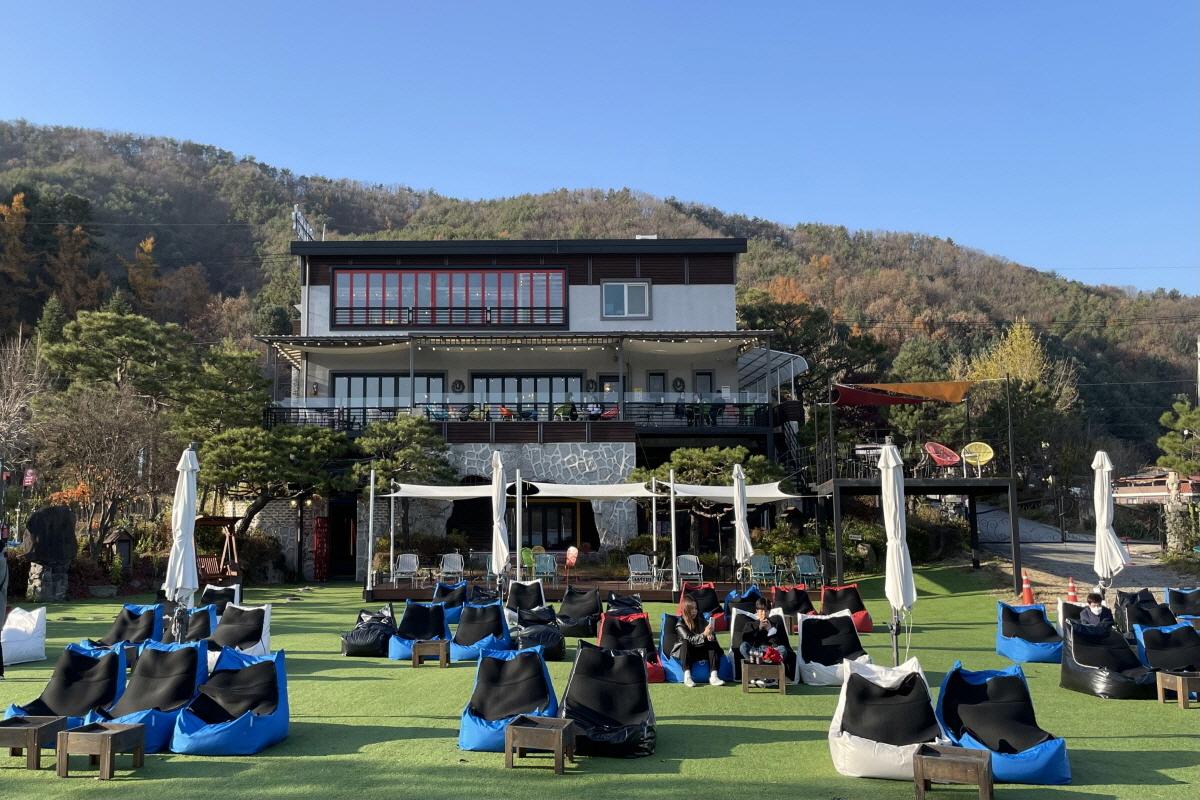 Here's a view of the lawn from the back and front. They have different vibes, right? We were shocked because the lawn was so much bigger than we expected! It's about 700 pyeong (2,314 square meters).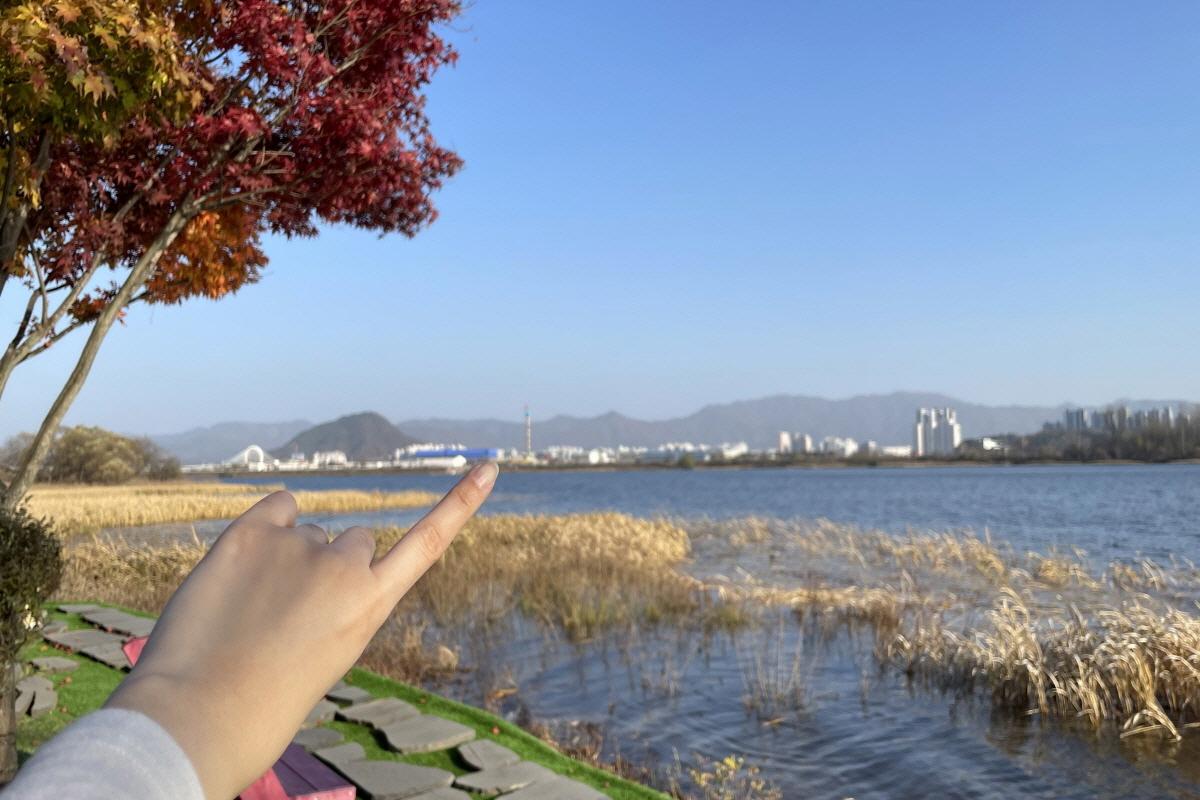 The building you see in the distance is the Legoland Tower that's currently being built!
Chuncheon Legoland, which is set to open next year, will be the biggest in Asia.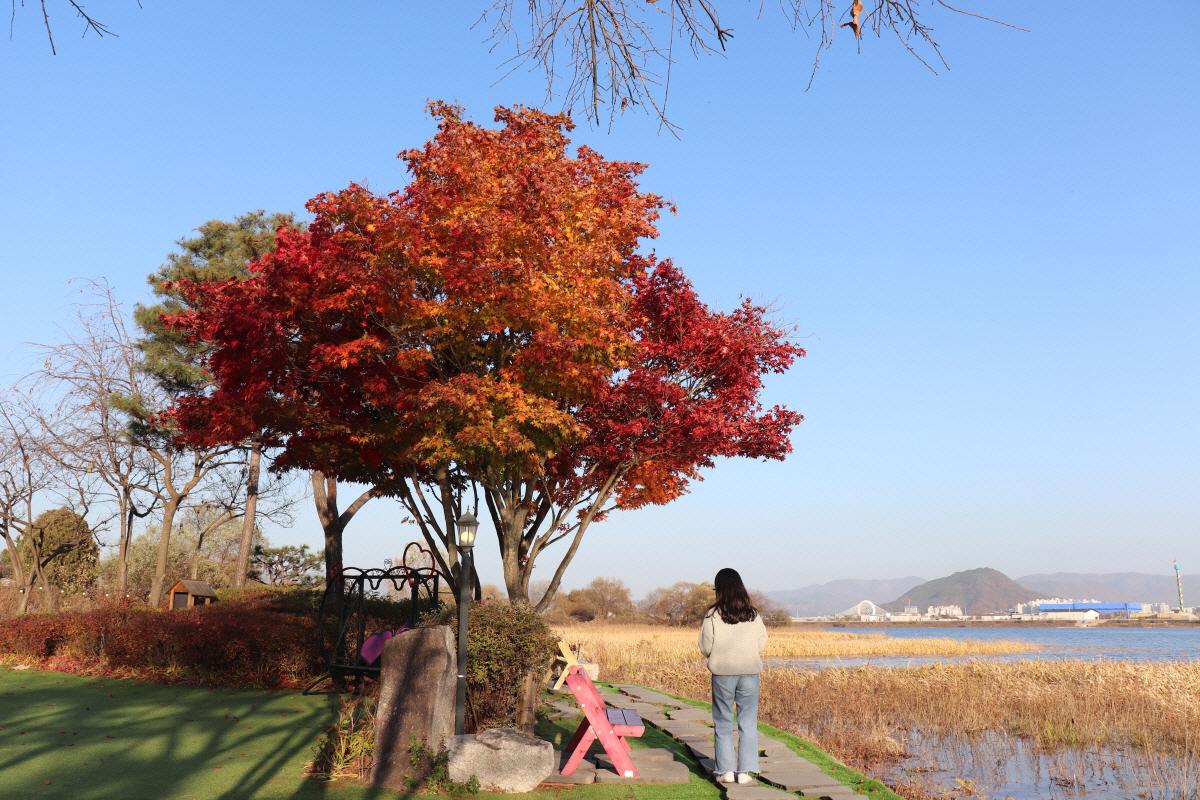 You can take pictures like this by the benches in front of the lake. You'll get pretty pictures, but be warned, it can get super windy!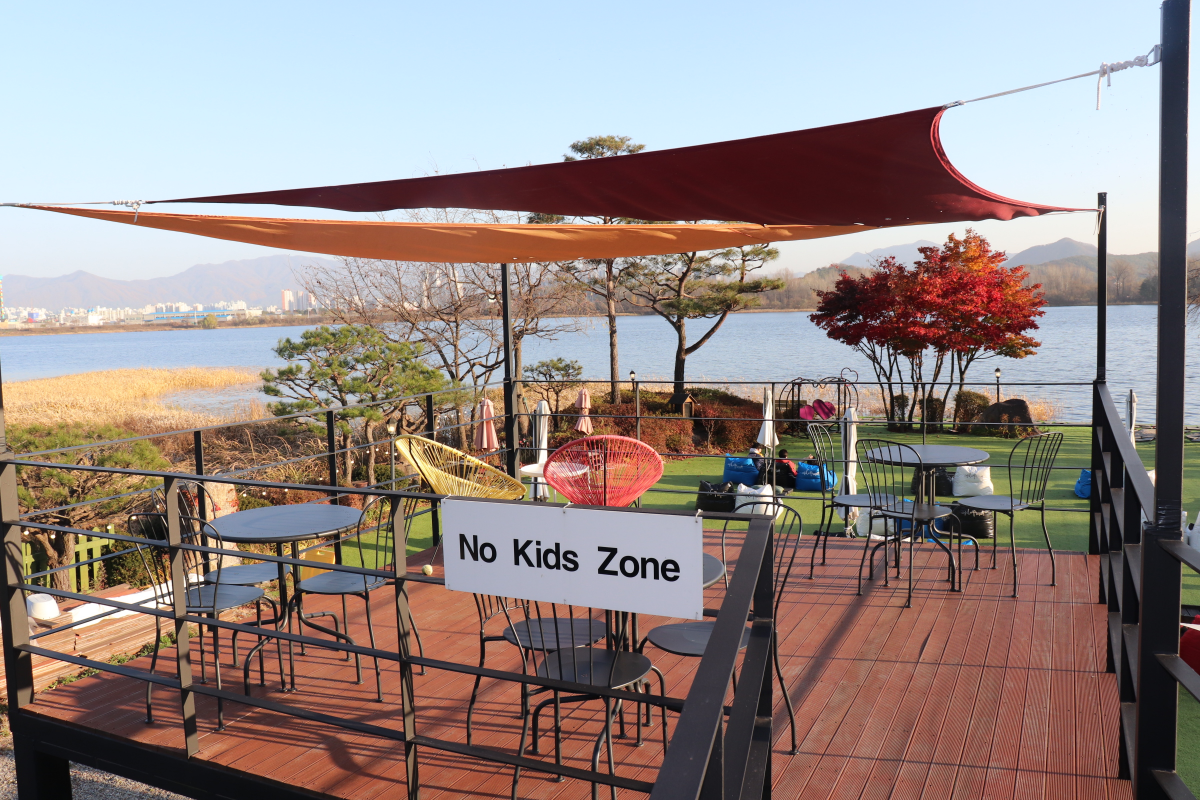 Now, let's check out the third floor.
On the way, you'll see this outdoor terrace. It seems to be a "No Kids Zone" because it's too dangerous for children.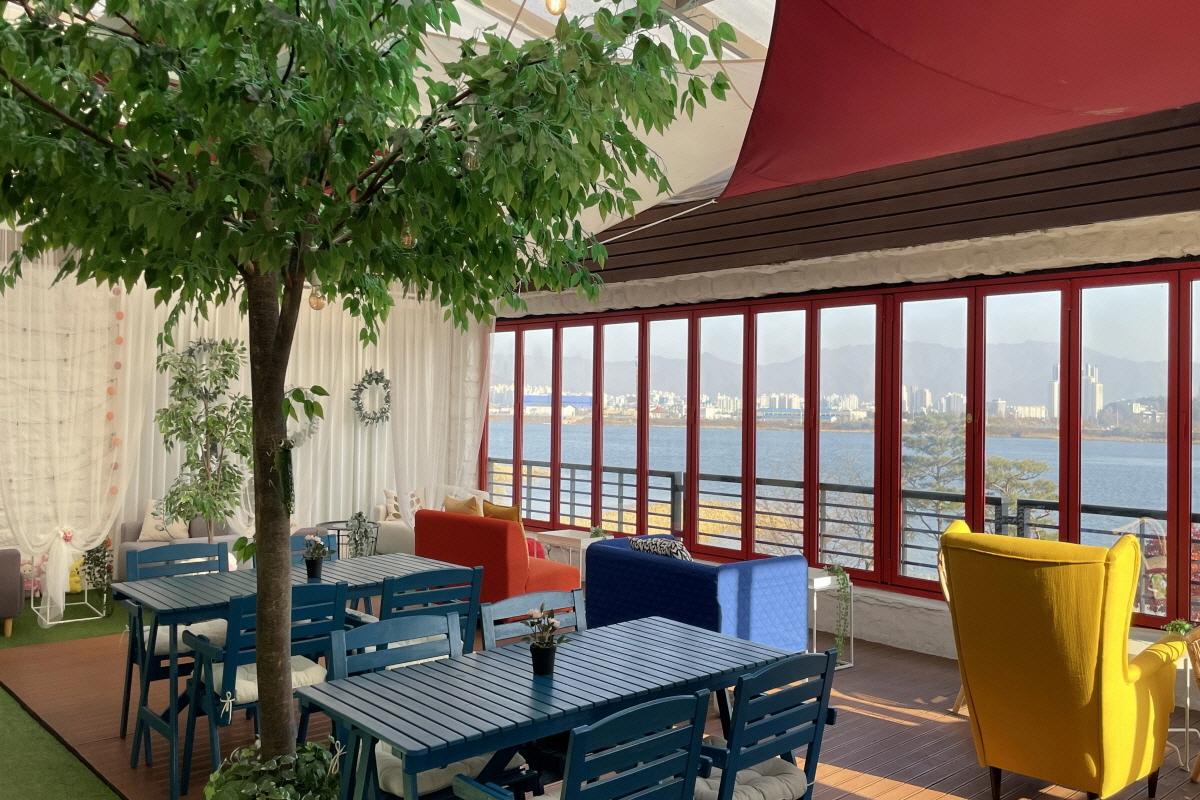 These are the third-floor seats of Carpe!
The second floor had a modern vibe, but the third floor has a cozier, cuter feel.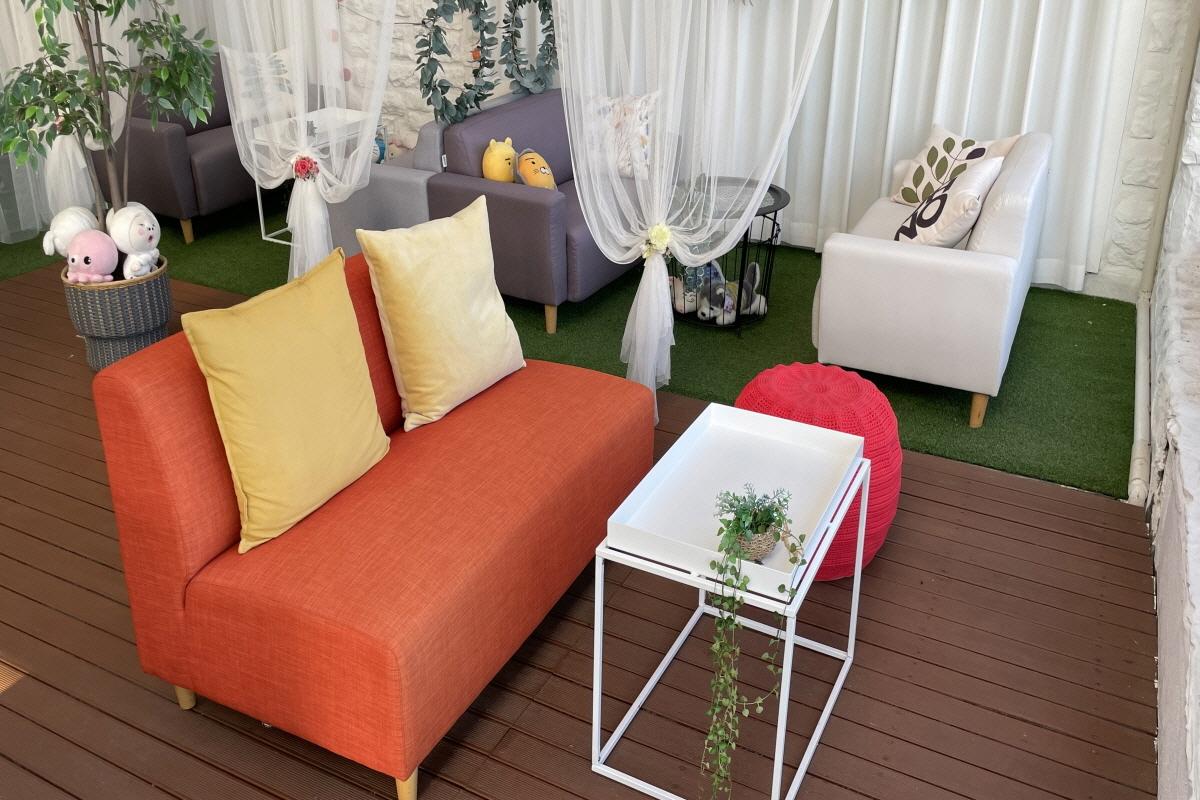 The sofa looks super comfortable.
There weren't as many people on the third floor, so you'll be able to relax quietly.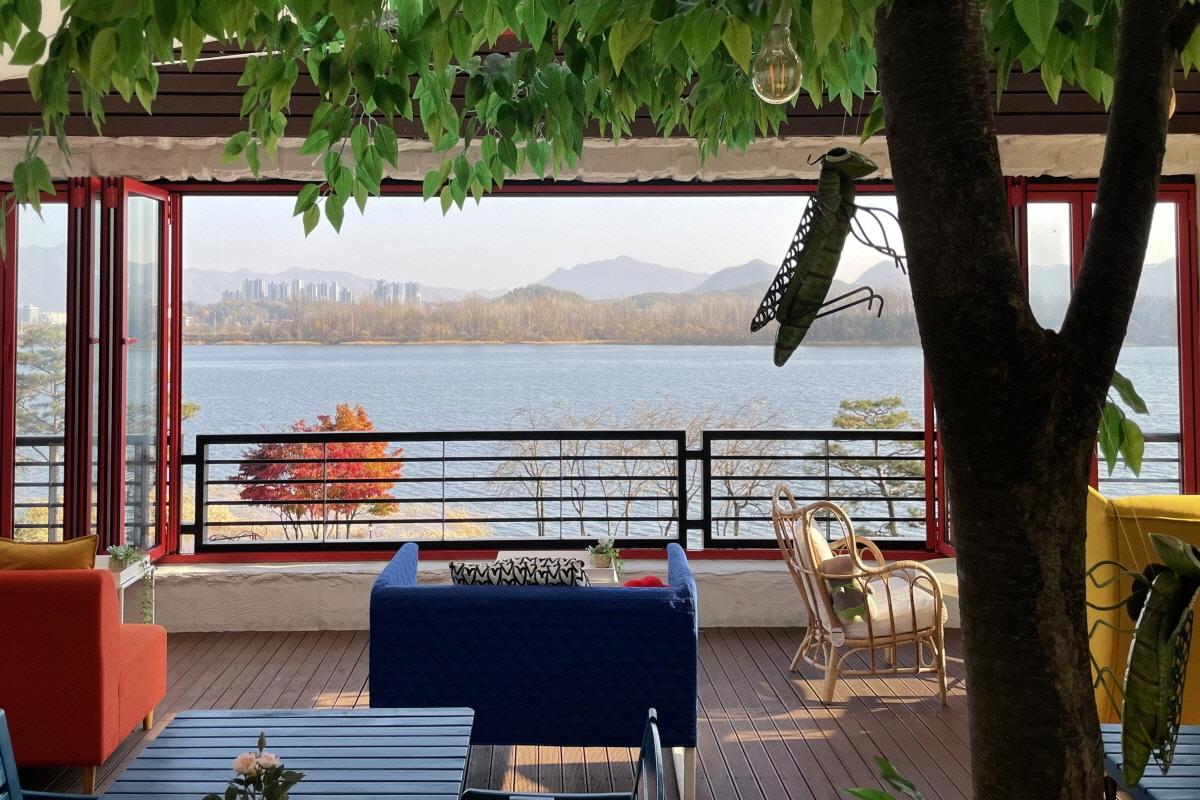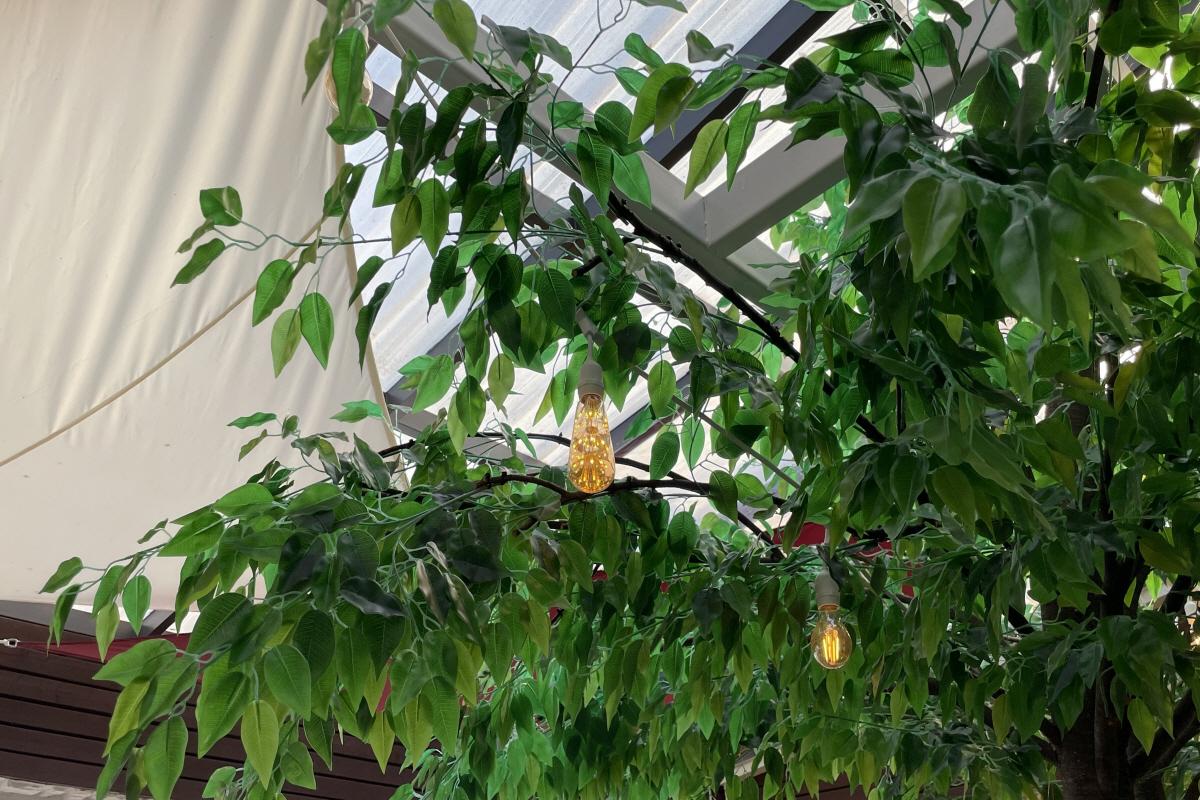 In front of the sofa is this large, glass window, so you get a great view of the scenery! Did you notice the fake grasshopper stuck to the tree? In between the leaves, you'll see lights and grasshopper figures.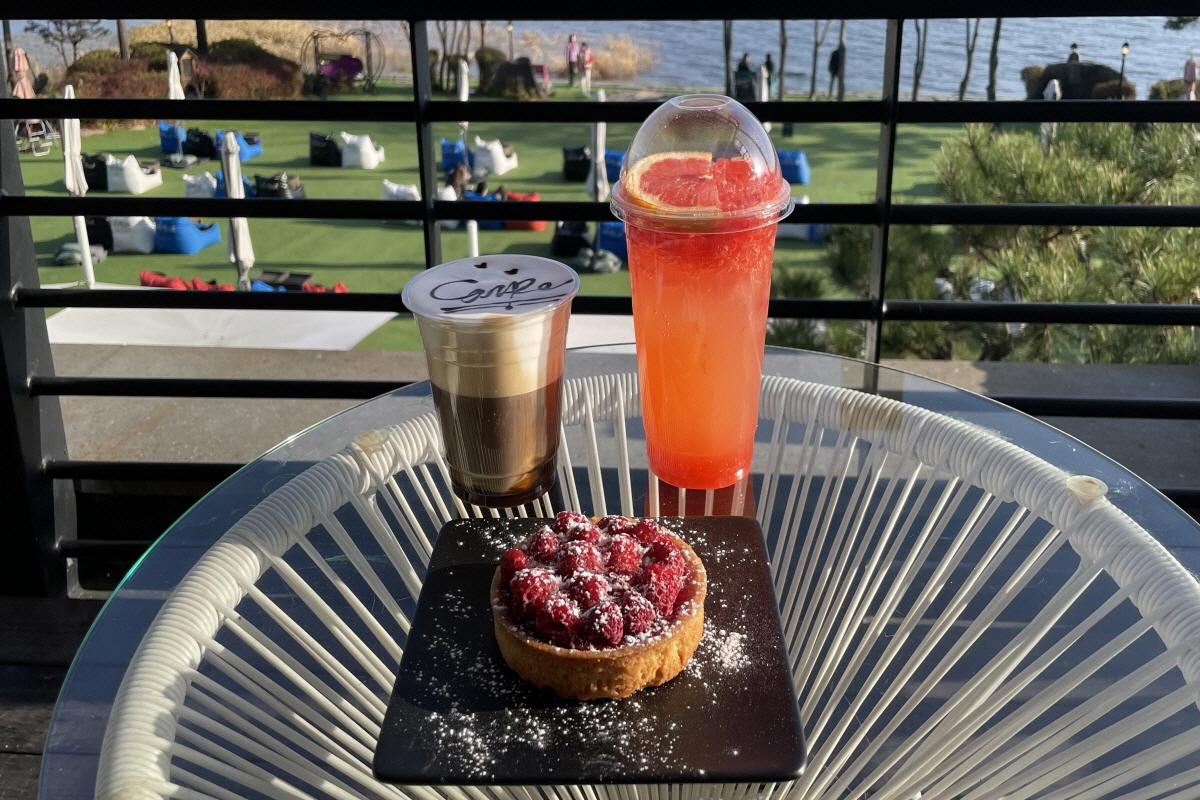 These are the Einspanner, Handmade Grapefruit Ade, and Raspberry Tart we ordered.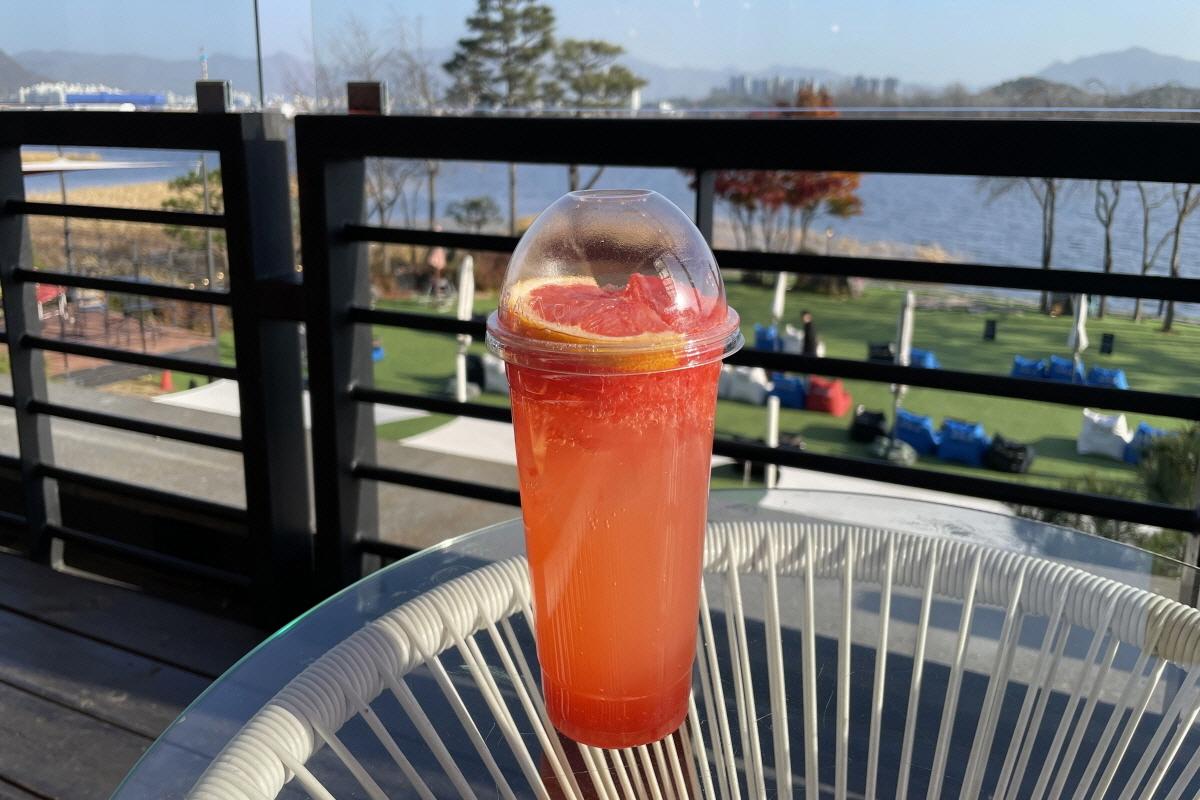 Handmade Grapefruit Ade (수제 자몽에이드)
8,500 won
The grapefruit ade is from grapefruit preserve made at Carpe. Lots of the handmade preserve goes into the drink, so you can taste the grapefruit pulp. We recommend this if you're tired of coffee. It's very tart and refreshing.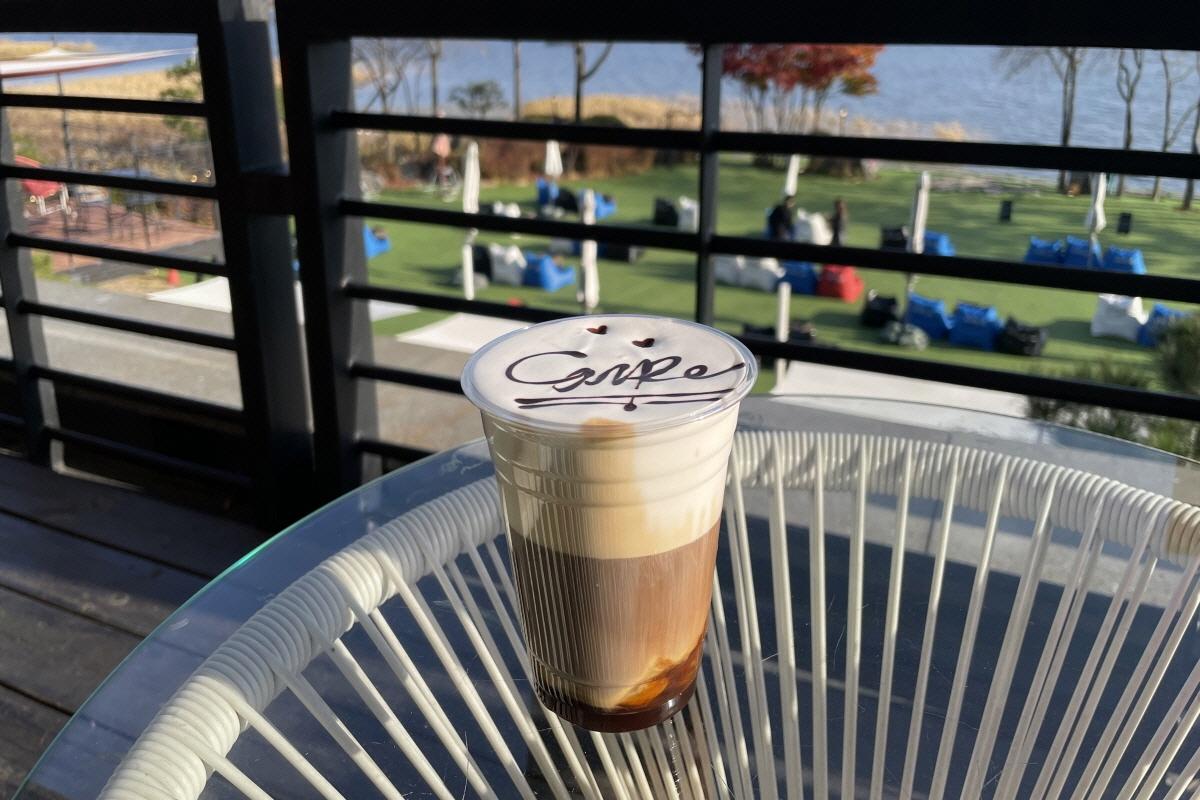 Iced Einspanner (아인슈페너)
8,500 won
What makes Carpe's Einspanner unique is that they write on the cream on top! If you request a character illustration, they'll try to make it as similar as possible to the original. I just ordered the basic one and got "Carpe" written on the top. The cream is thicker and heavier than at other cafes. You can enjoy the sweet cream until you're done drinking the coffee!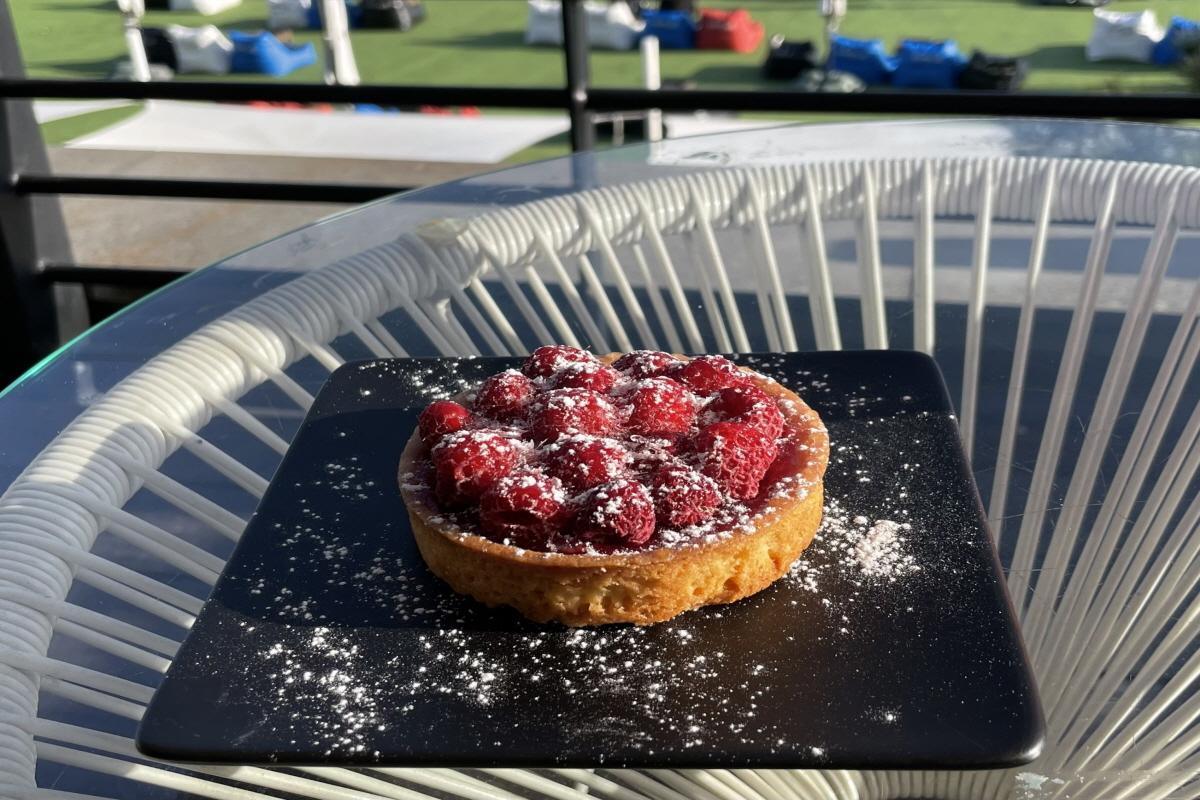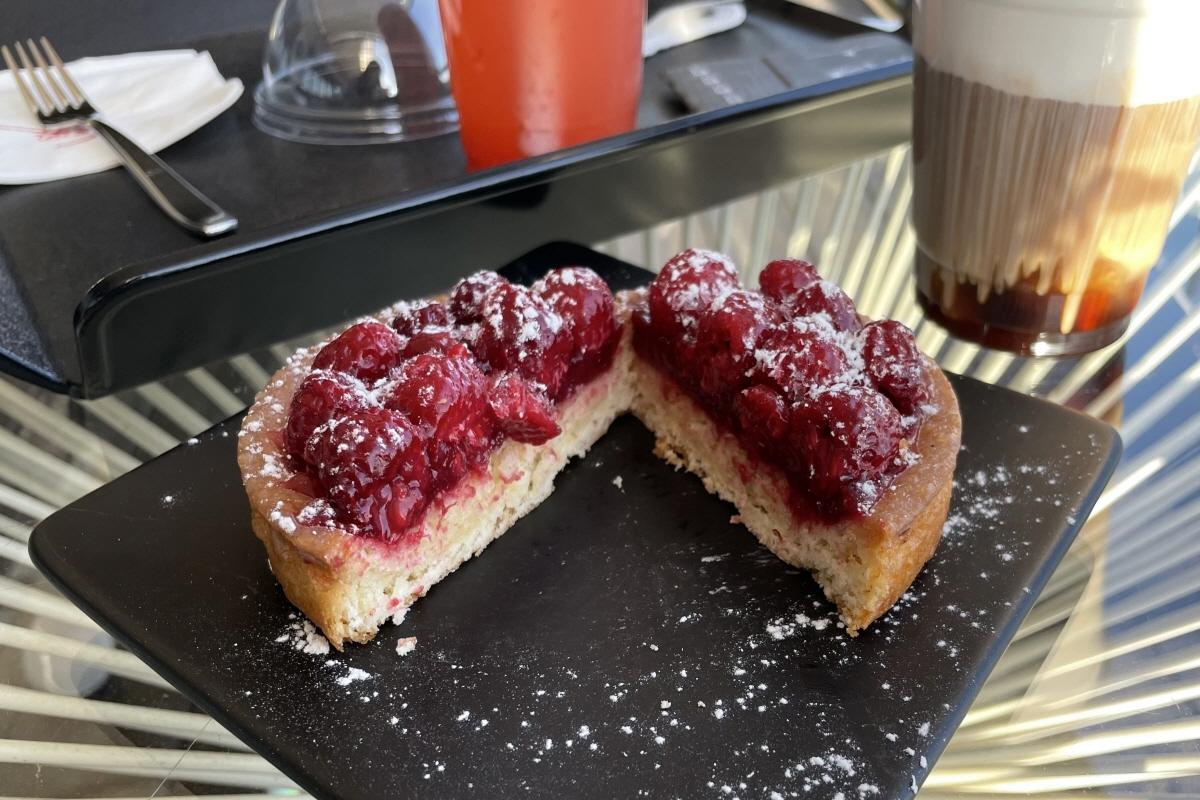 Raspberry Tart (라즈베리타르트)
6,500 won
Last is the raspberry tart.
It was good because the crust wasn't too hard!
You can taste both the delicious sweetness and tartness of the raspberry and you'll get great pictures because of the powdered sugar on top.
In addition, their Pumpkin Tart, Rainbow Cake, and Carpe Waffle are also popular, so if you get a chance, we recommend you order one of these based on what you like!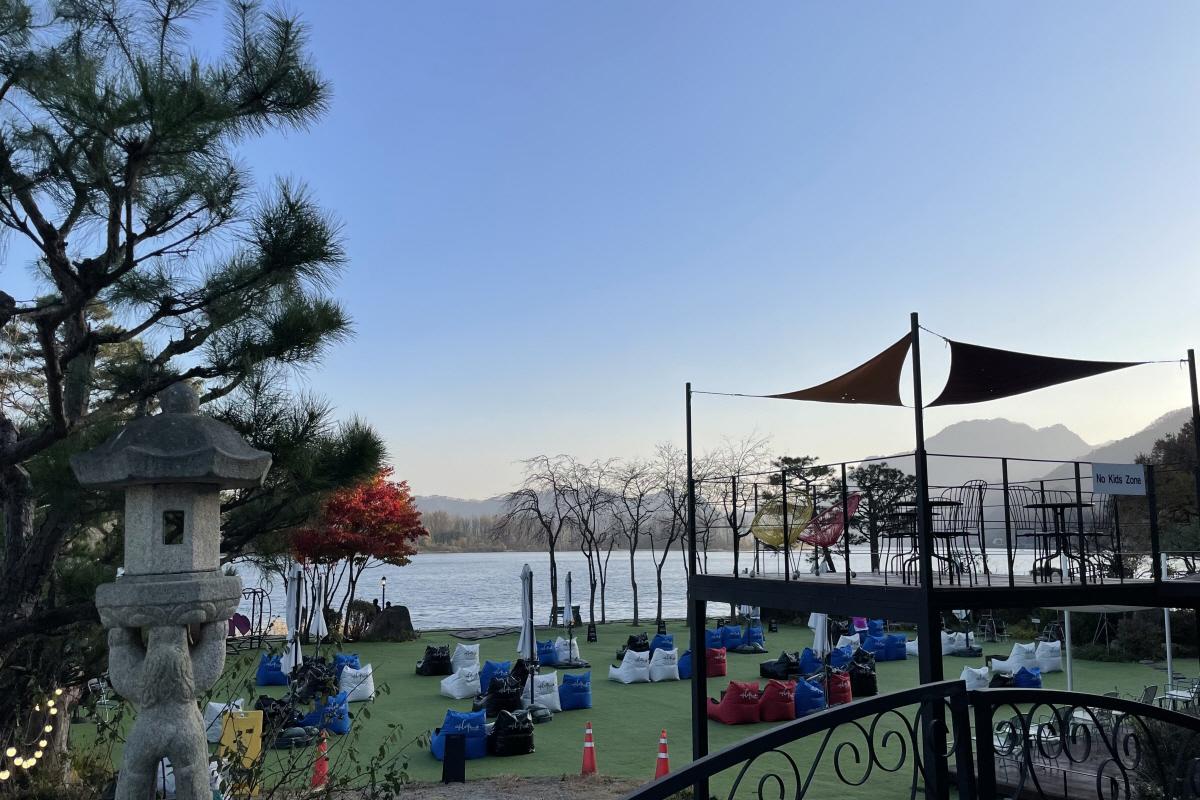 ---
How To Get There

Address: 강원도 춘천시 서면 박사로 740
740, Baksa-ro, Seo-myeon, Chuncheon-si, Gangwon-do
Carpe is in the Baksa Village in Seomyeon, Chuncheon and is hard to reach by public transportation. We recommend taking a taxi to get there!
From Chuncheon Dakgalbi Street: Taxi costs about 10,000 won and takes about 15 minutes
From Chuncheon Station Exit 1: Taxi costs about 10,000 won and takes about 15 minutes
---
Carpe
Carpe Chuncheon Cafe | Get 10% off
---
We hope that you can enjoy a relaxing time at Carpe! If you have any questions or concerns, please leave a comment below or send us an email at help@creatrip.com! You can follow us on Instagram, TikTok, and Facebook to stay updated on all things Korea!
---