Songwoldong Fairy Tale Village | Locals' Guide To Incheon
This colorful attraction brings to life fairy tales from across the globe!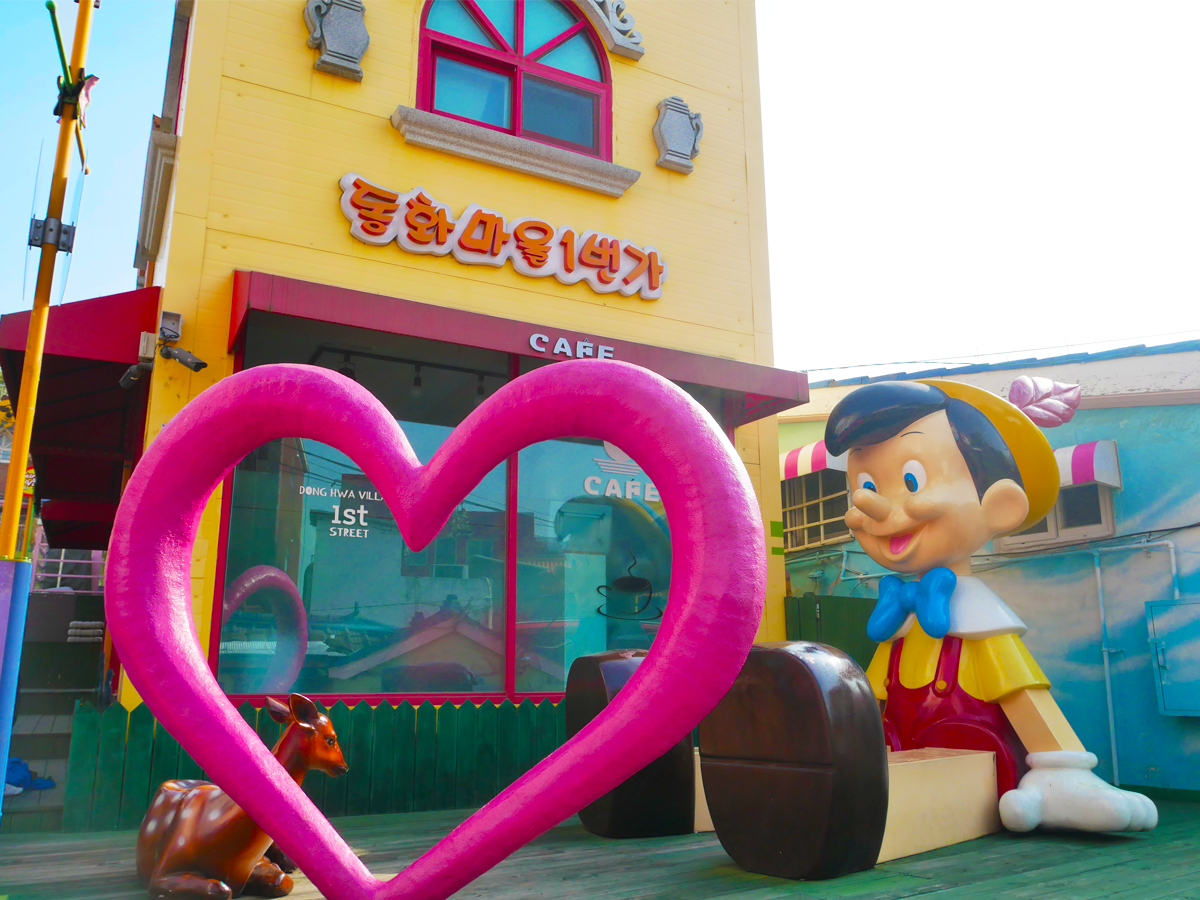 Today we're taking you on a tour of a very special and fun place, Songwoldong Fairy Tale Village in Incheon!
This brightly colored attraction makes fairy tales from all over the world come to life in a way that is sure to capture the hearts of any one who visits.
Keep reading to learn more!
---
Tour Of Songwoldong Fairy Tale Village
Address: 인천 중구 송월동3가
Songwol-dong 3-ga, Jung-gu, Incheon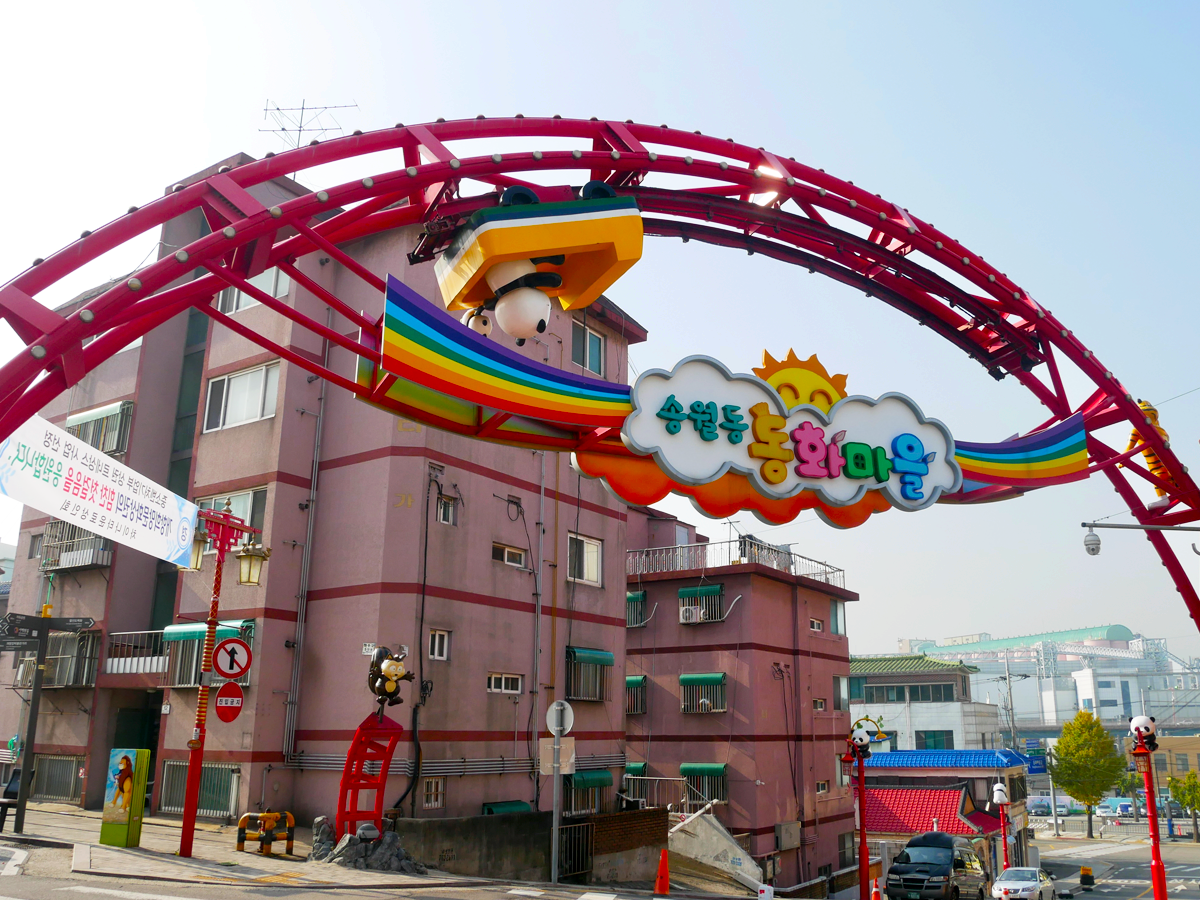 Songwoldong Fairy Tale Village (송월동 동화마을) is located near Incheon Station and has a totally different style to the nearby Chinatown.
There are many brightly colored murals and dolls to see and at times it's really like being inside a fairy tale!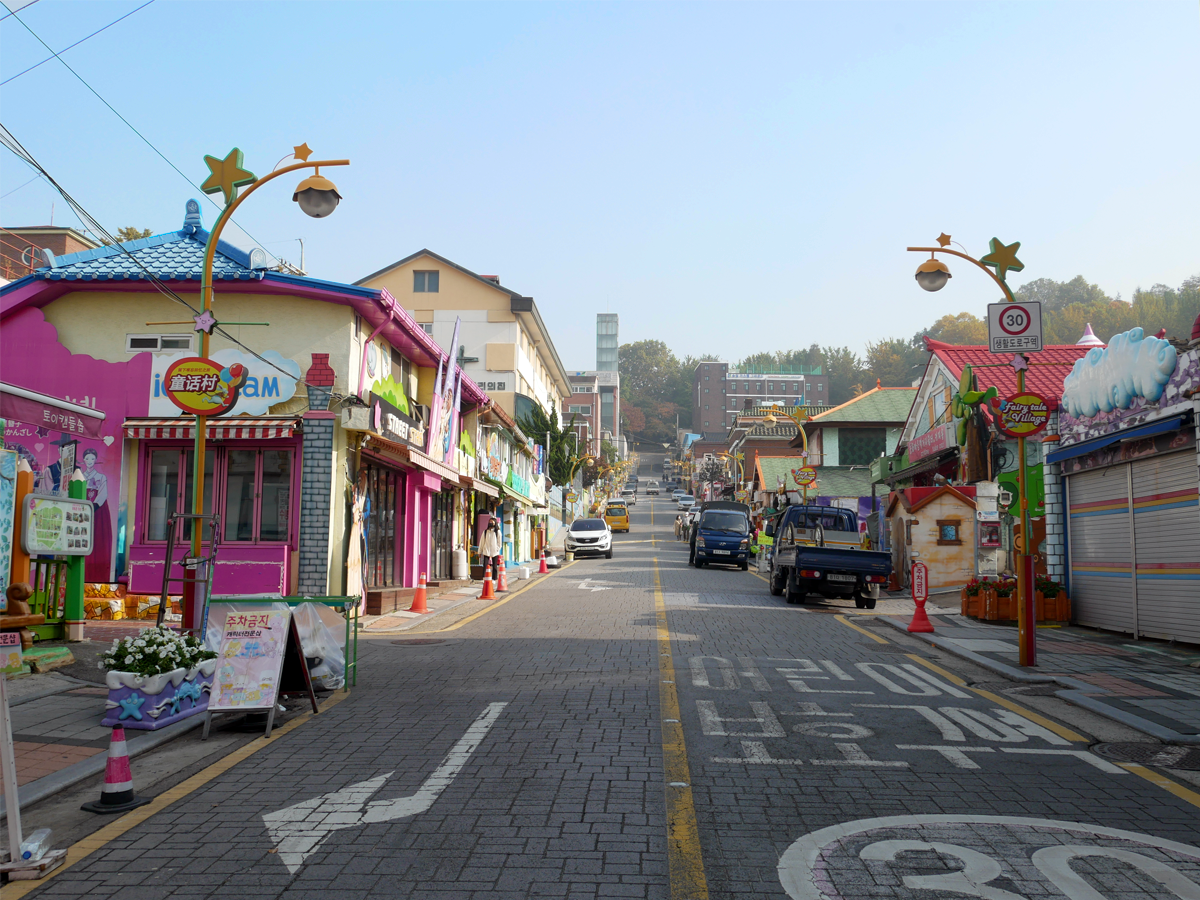 Before the COVID-19 outbreak, the village was always bustling with activity, but now it is much quieter and many shops are not open for service, but on the plus side, it means now is a great time to come take photos.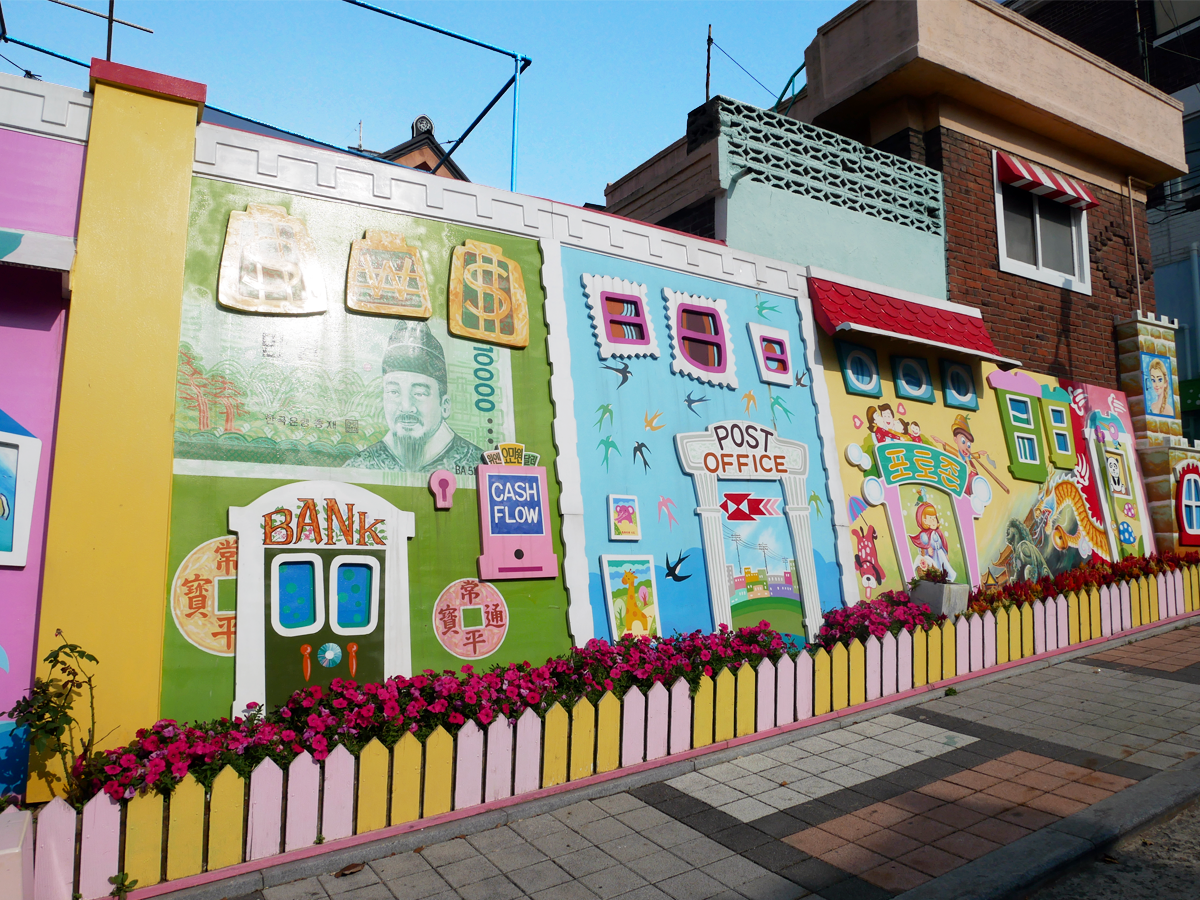 You will be able to see a wide variety of fairy tale homes here, from ancient castles to modern houses in styles from many different parts of the world.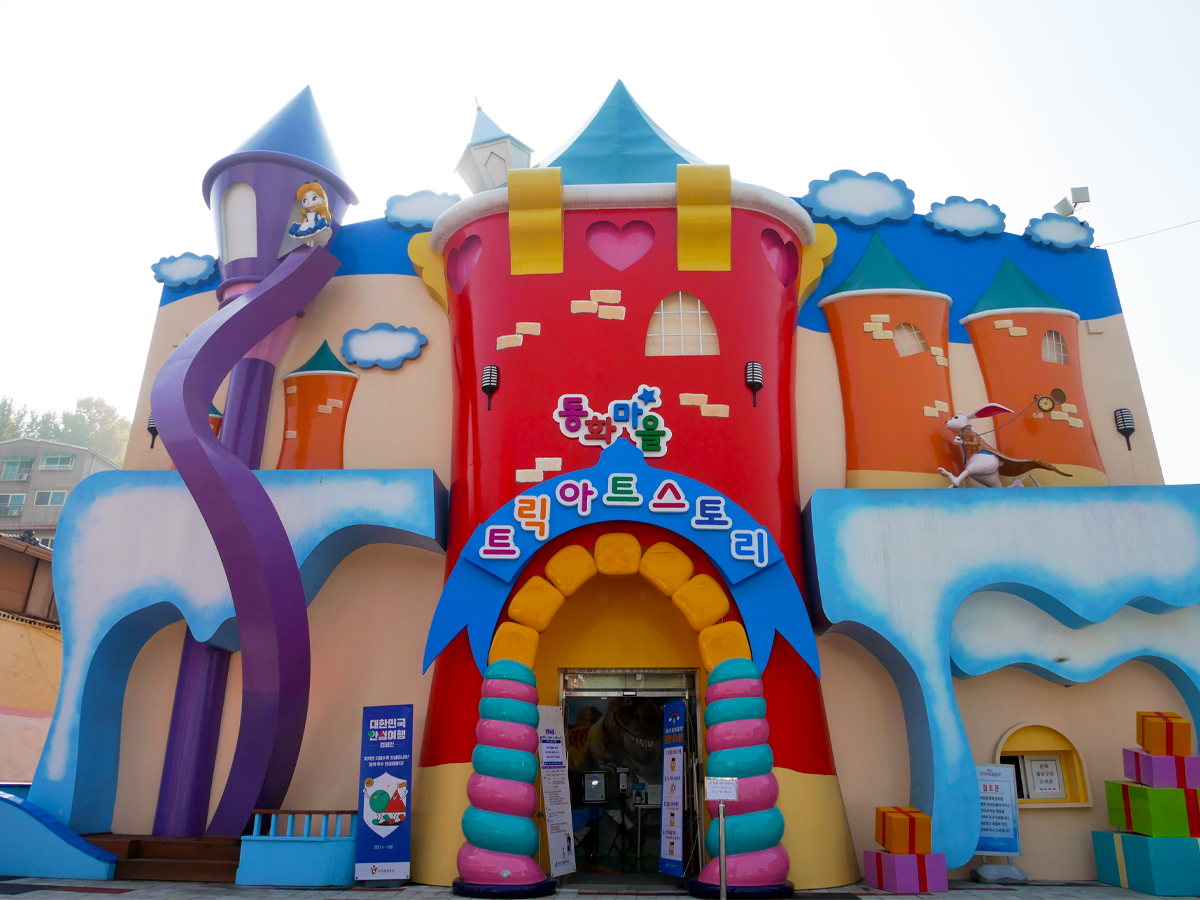 If you walk along the main road, you will eventually come to this brightly colored building.
TRICK ART STORY (트릭아트스토리) is a 2-story museum of optical illusions. Make sure to stop by and take lots of cool photos!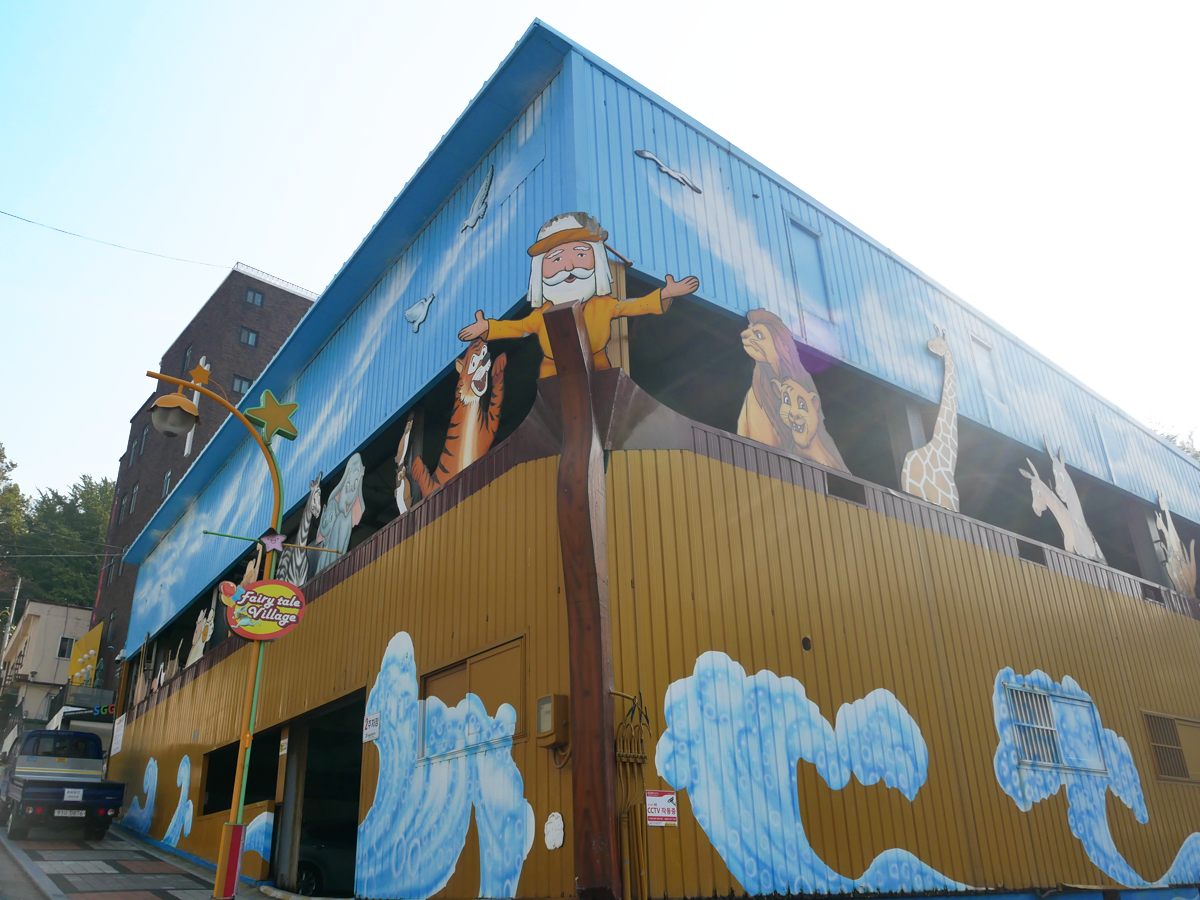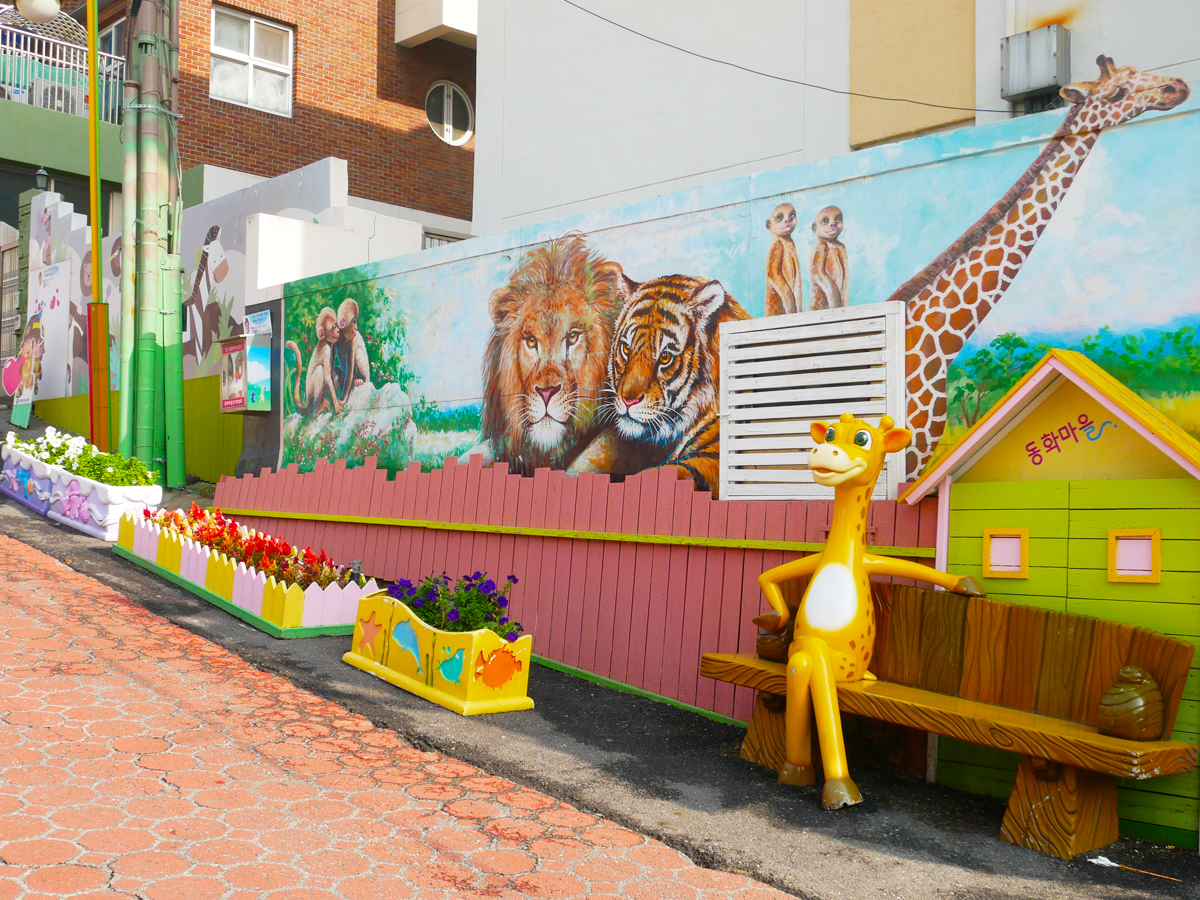 So what's the story behind this village anyway?
Going back to the opening of Incheon Port in 1883, Songwoldong Village was settled by foreigners who gradually formed a small community.
However, the village's population gradually declined as young people travelled to Seoul for work.
To improve the community environment and bolster the economy, the government decided to make it into a mural village using famous fairy tales from various countries as the theme for the murals.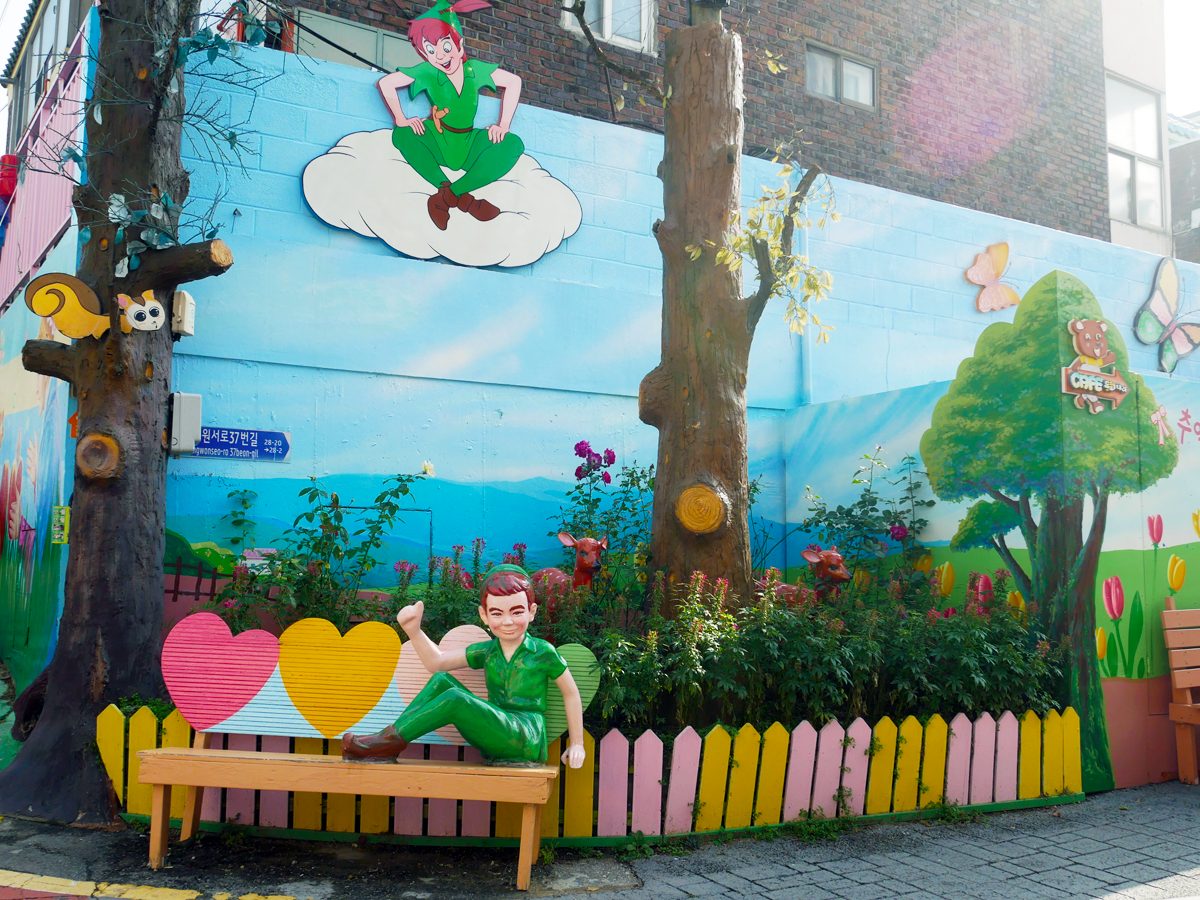 Here you can see scenes from Korean folk tales, as well as stories such as The Little Mermaid, The North Wind and the Sun, Thumbelina, and Jack and the Beanstalk.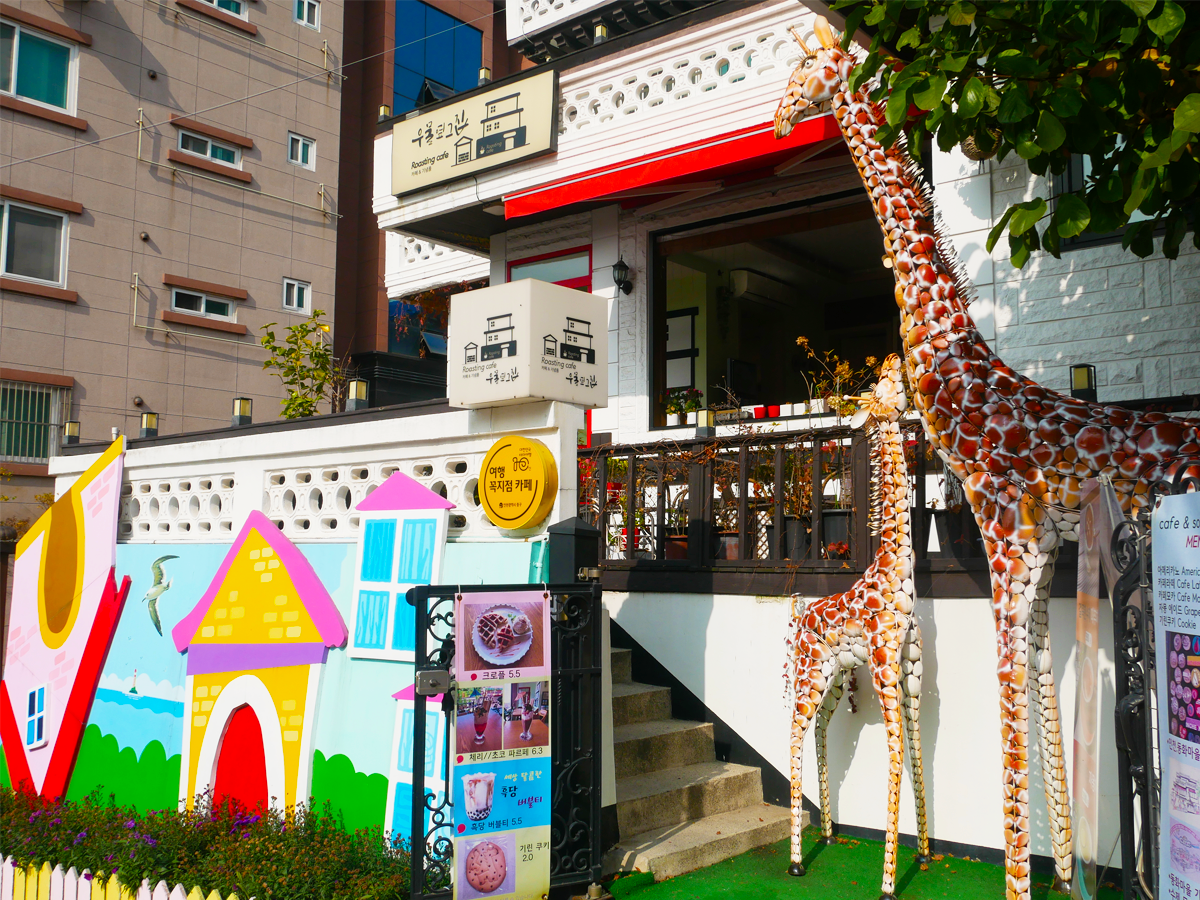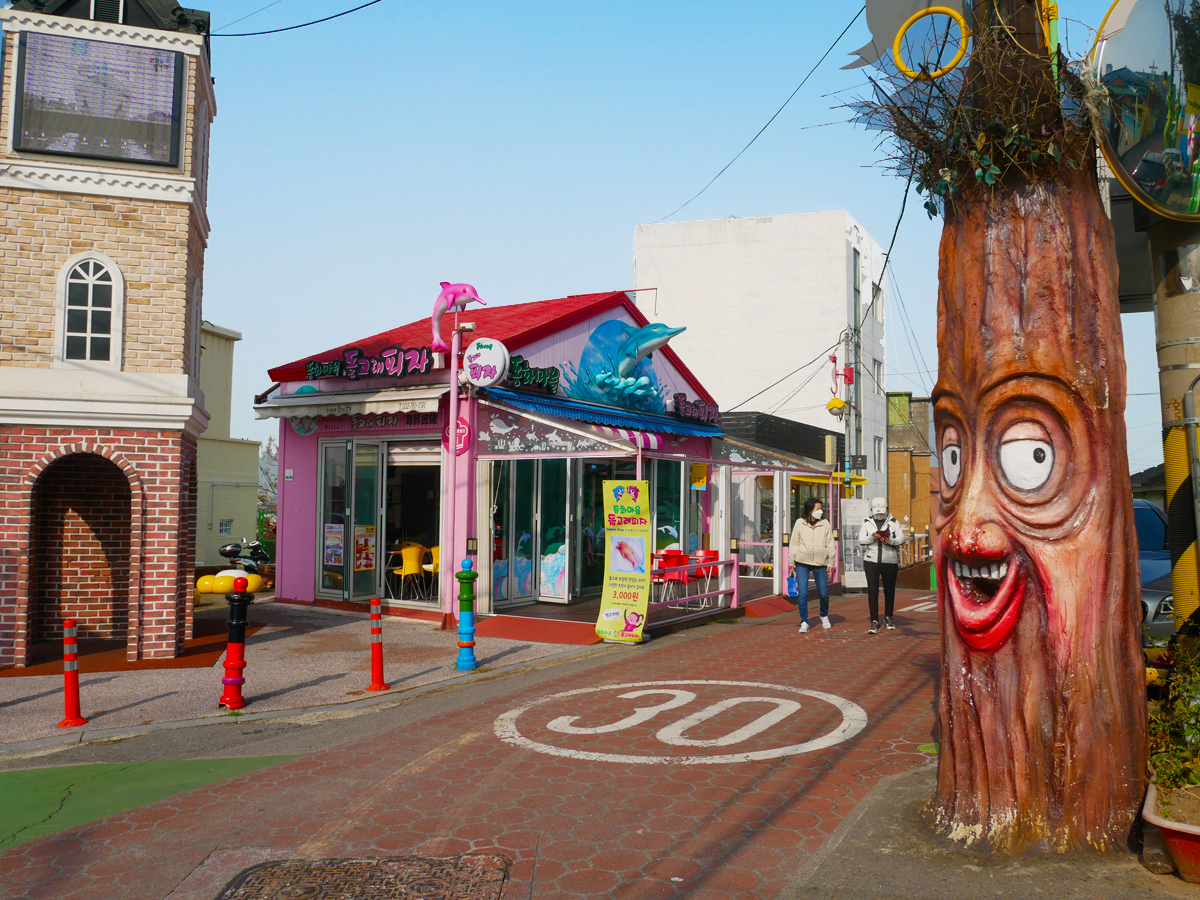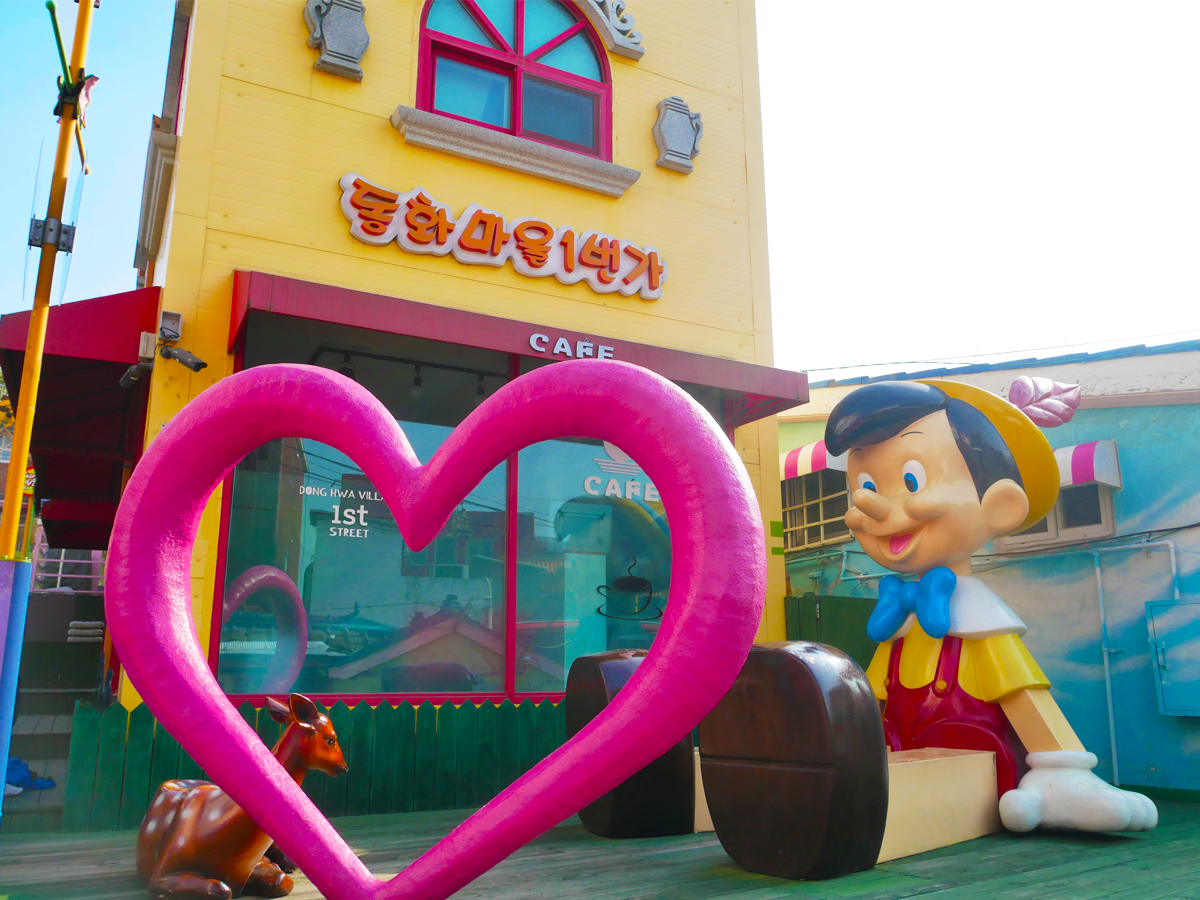 And it's not just the streets and walls that are fairy tale-themed, the restaurants and cafes here also partake in the fun and whimsical decor.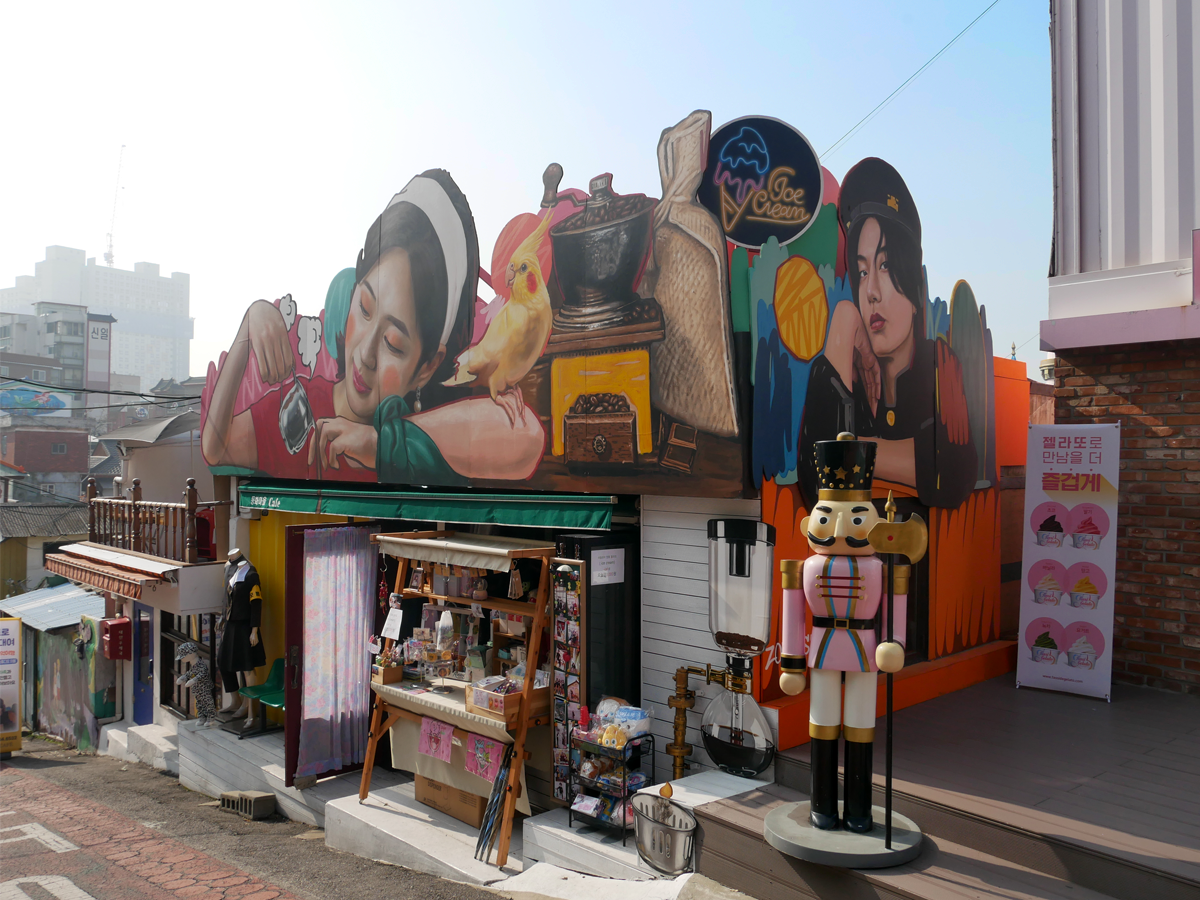 This shop that sells trinkets and ice cream also rents out school uniforms for taking photos.
It's a very popular trend to walk the streets of Songwoldong Fairy Tale Village in Korean school uniforms, so why not give it a try?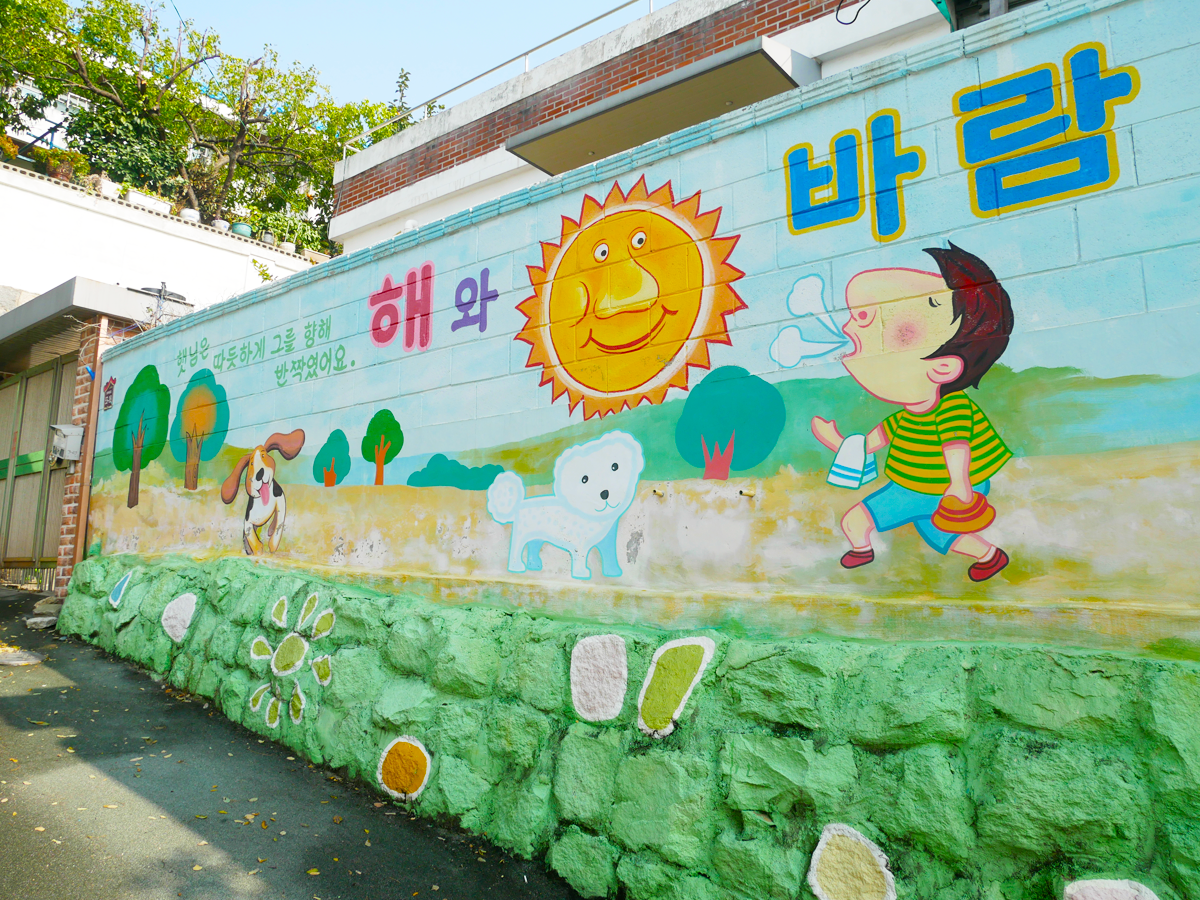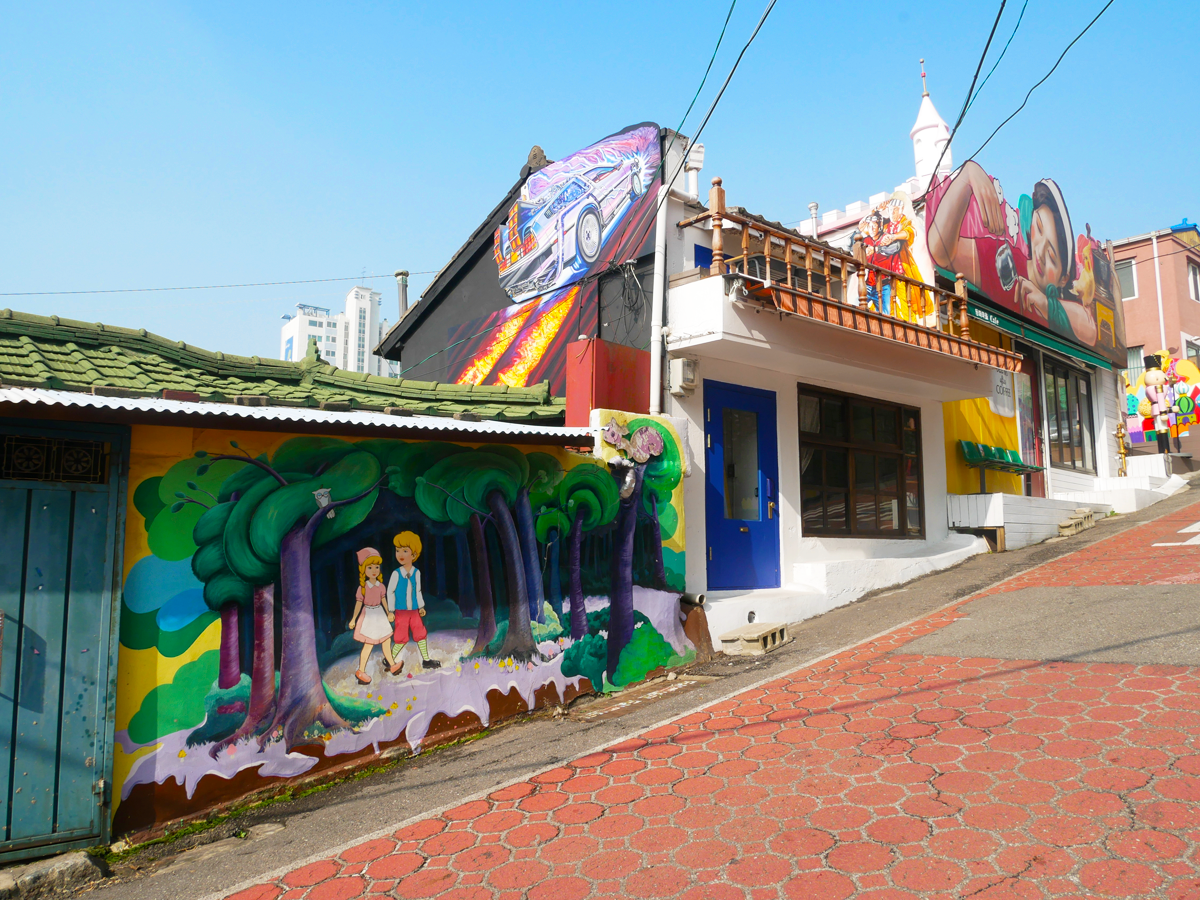 There are many unexpected little surprises to be discovered here at Songwoldong Fairy Tale Village.
It's the perfect place to come for a fun day out with friends or family.
---
OZ CAFE
Address: 인천 중구 동화마을길 21-19
Hours: 11:00-19:00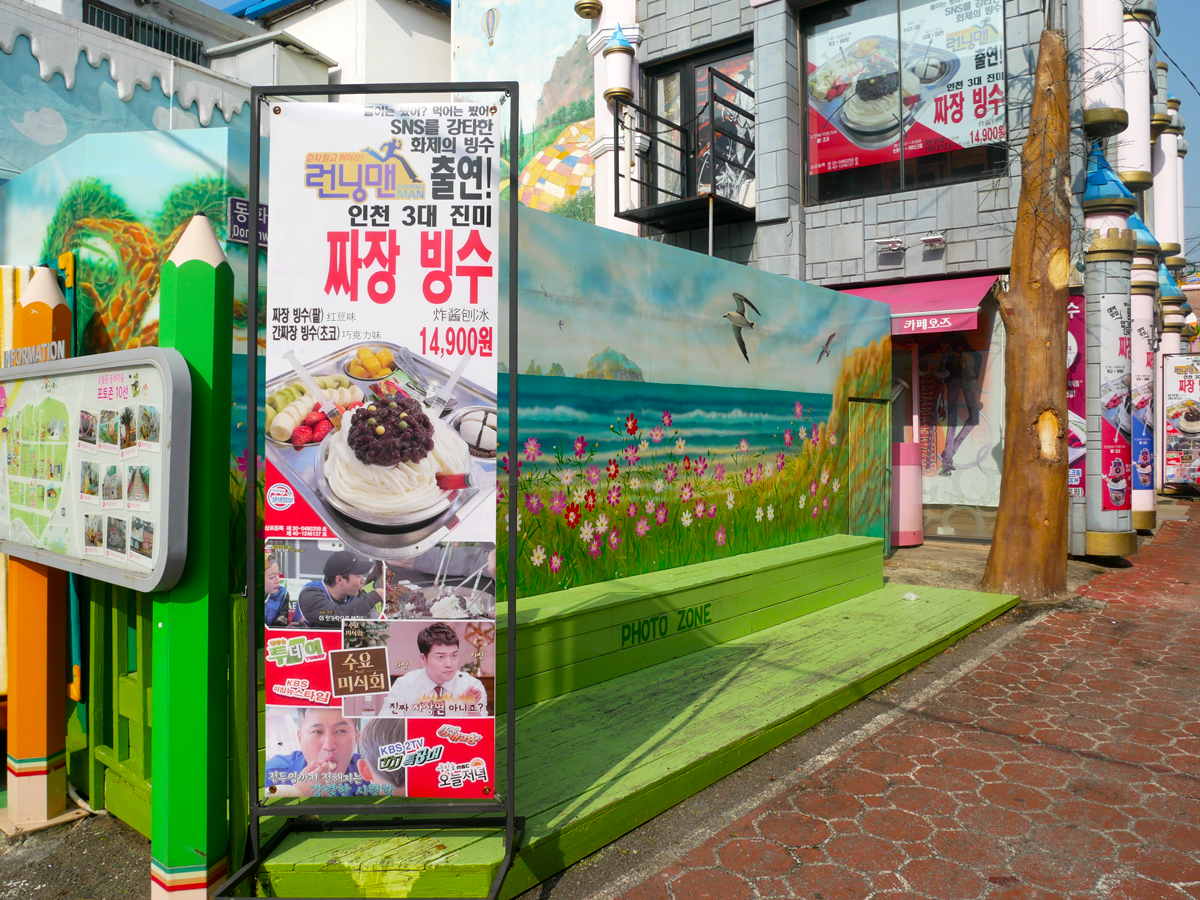 OZ CAFE is located at the entrance to Songwoldong Fairy Tale Village. It has been featured on many variety shows and is very popular spot on social media as well.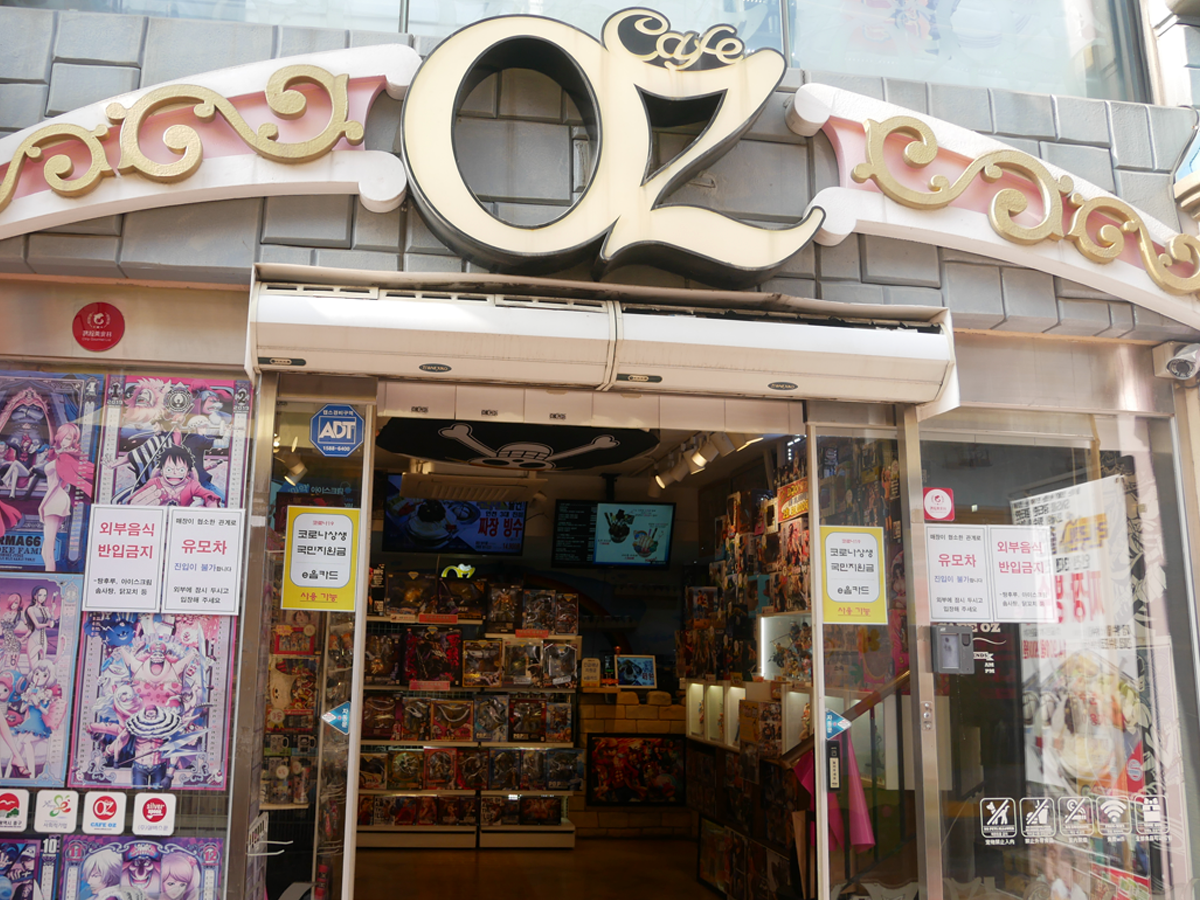 Before going into the cafe, I'm sure many people will want to stop and look at the first floor where there is a huge collection of One Piece merch.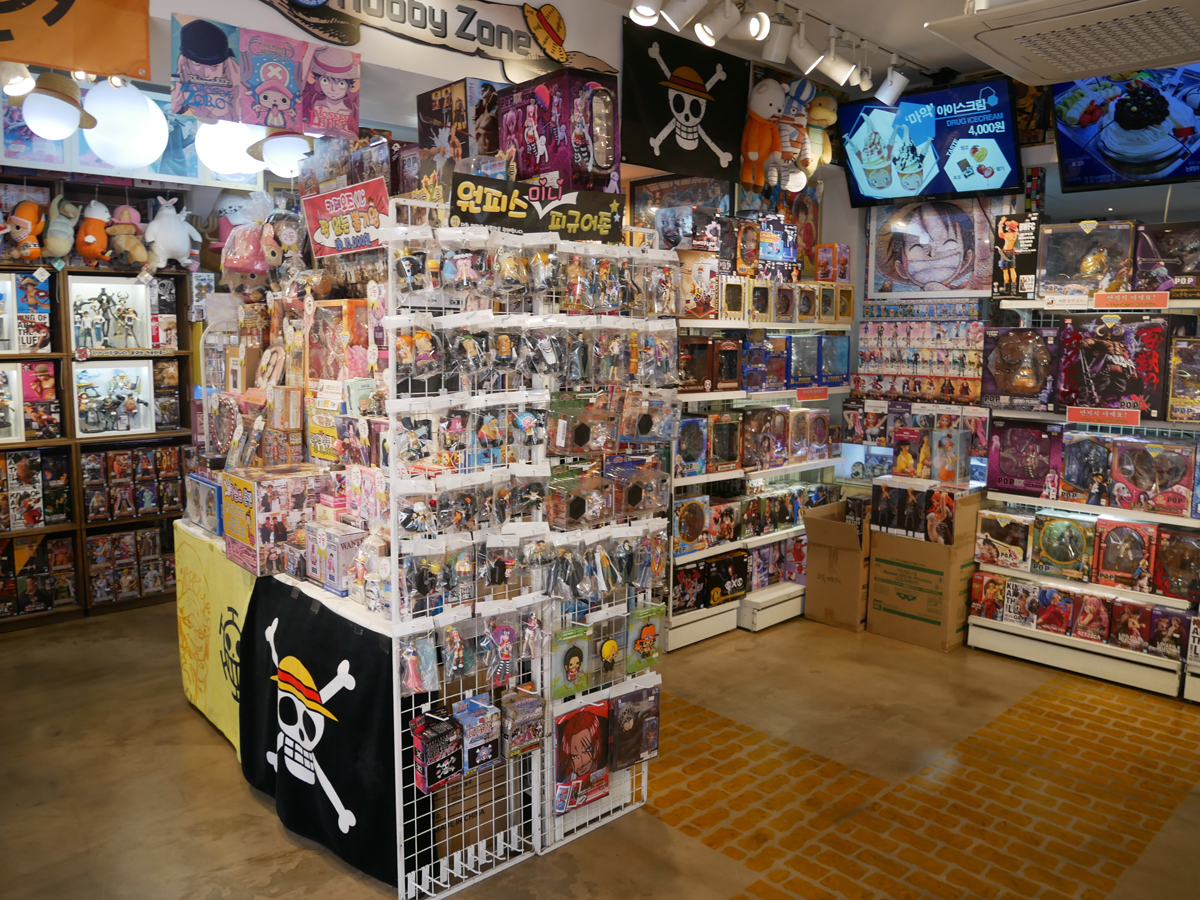 There are posters, dolls, and more for sale, and the theme song plays in the store as well. Anime fans are sure to enjoy this shop!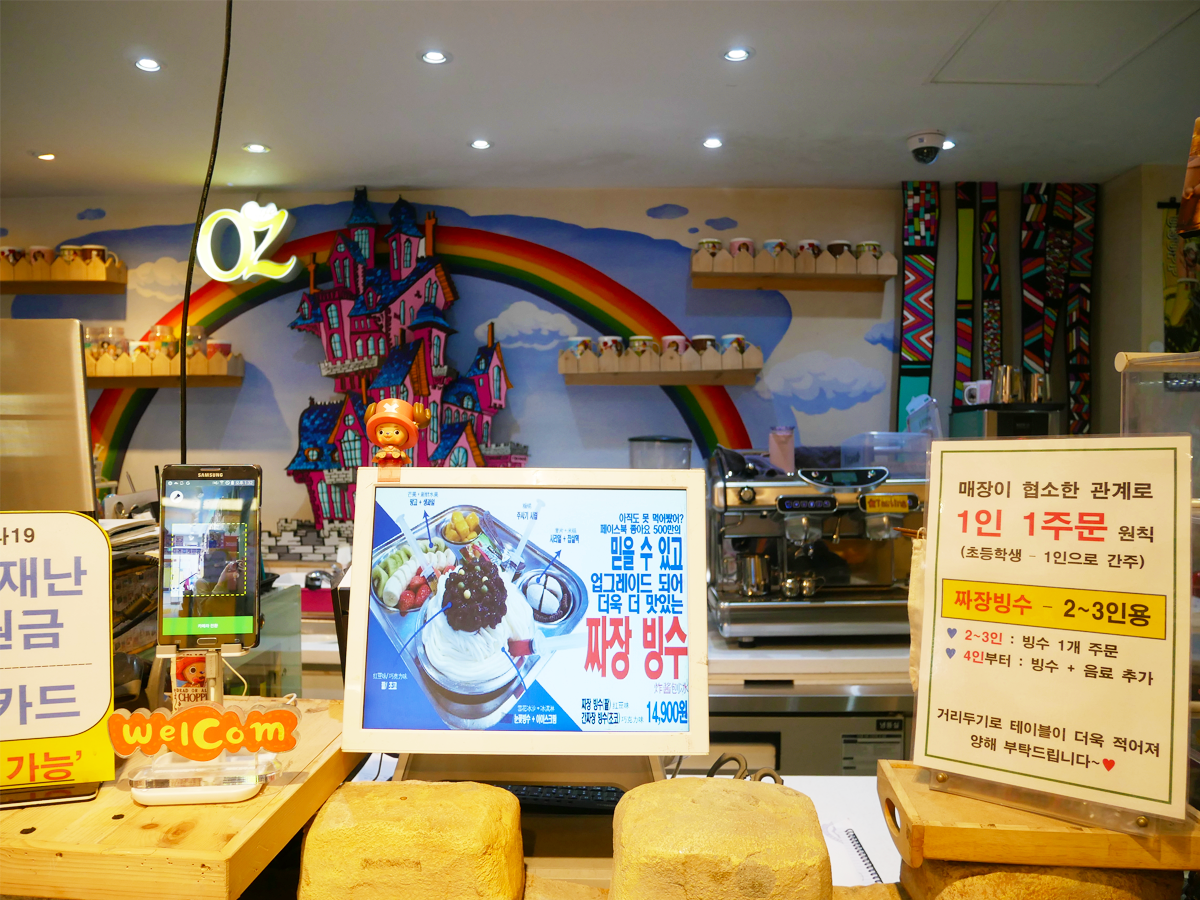 The cafe requires at least one food order per person, but if you order Bingsu, it serves for 2-3 people, so you won't have to order any additional dishes if it's just you and a friend or two.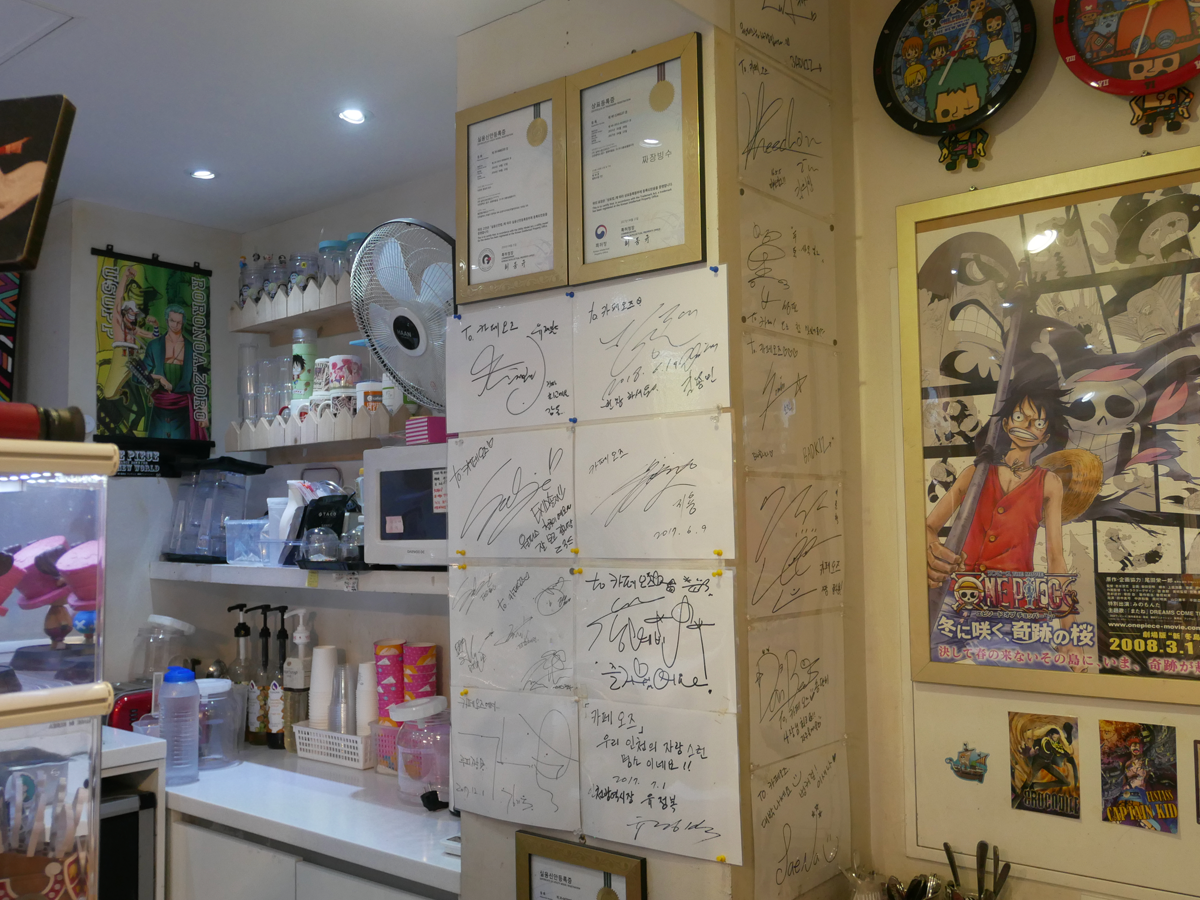 The walls are covered in many celebrity autographs. Popular variety shows such as Running Man and Wednesday Food Talk were also filmed here.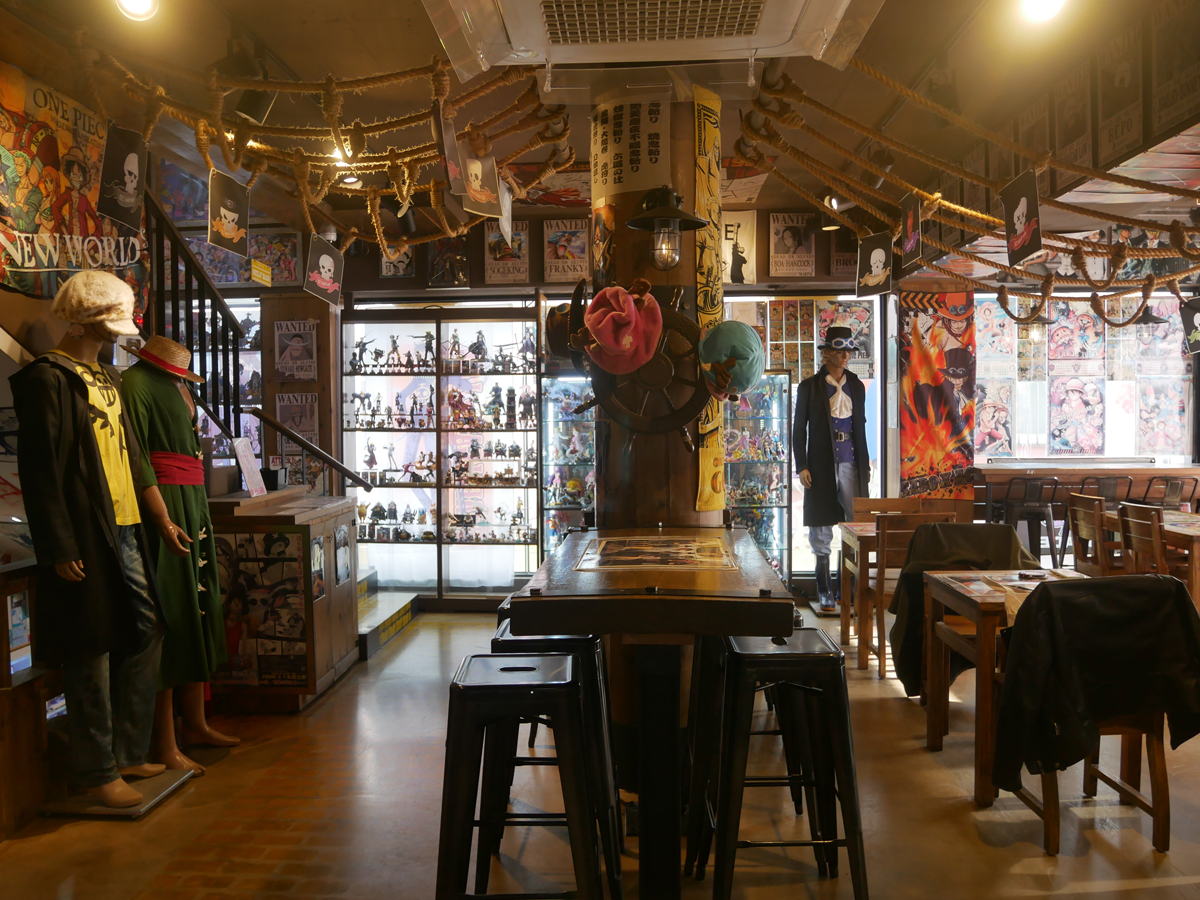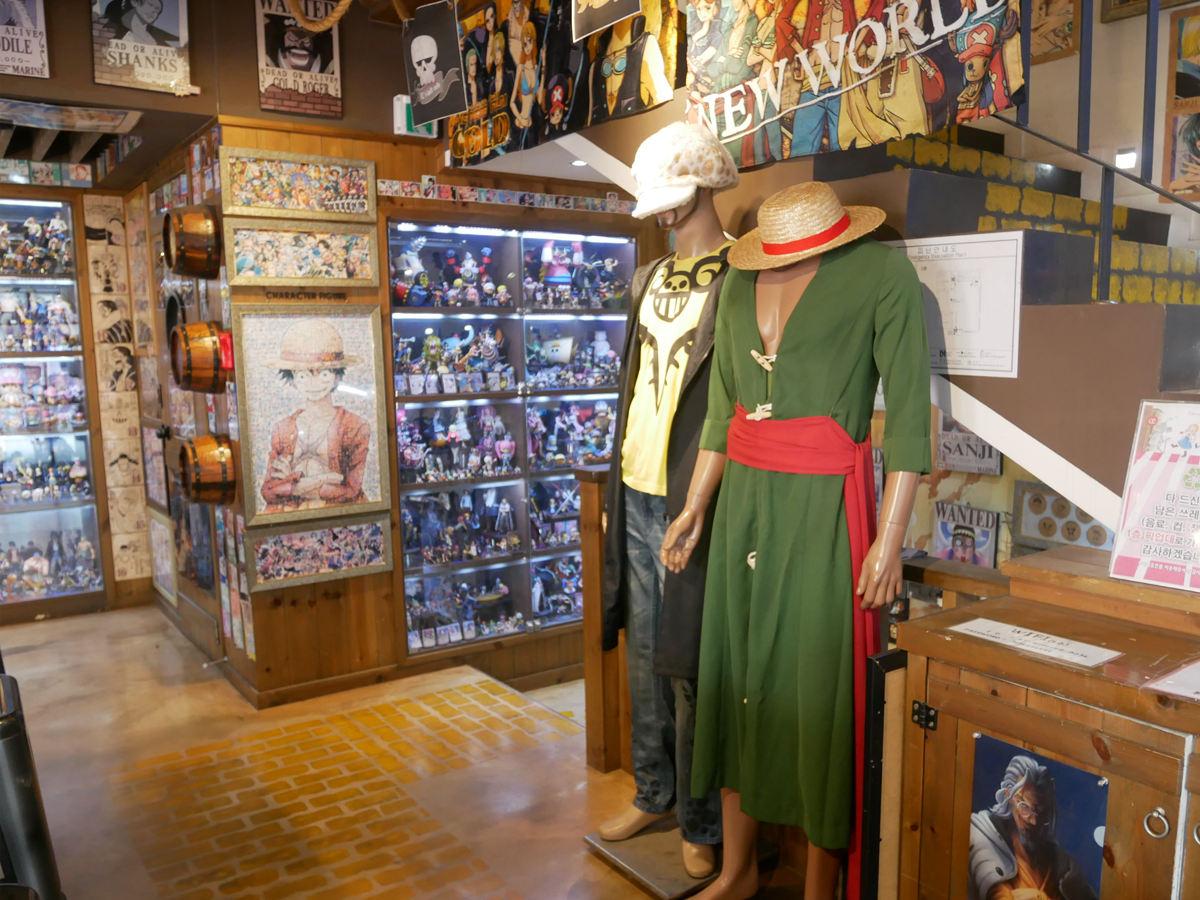 The decor in the cafe is One Piece themed and the shop also has a Chopper hats for you to try on and take pictures. In addition, Luffy and Zoro's clothes are displayed on the side.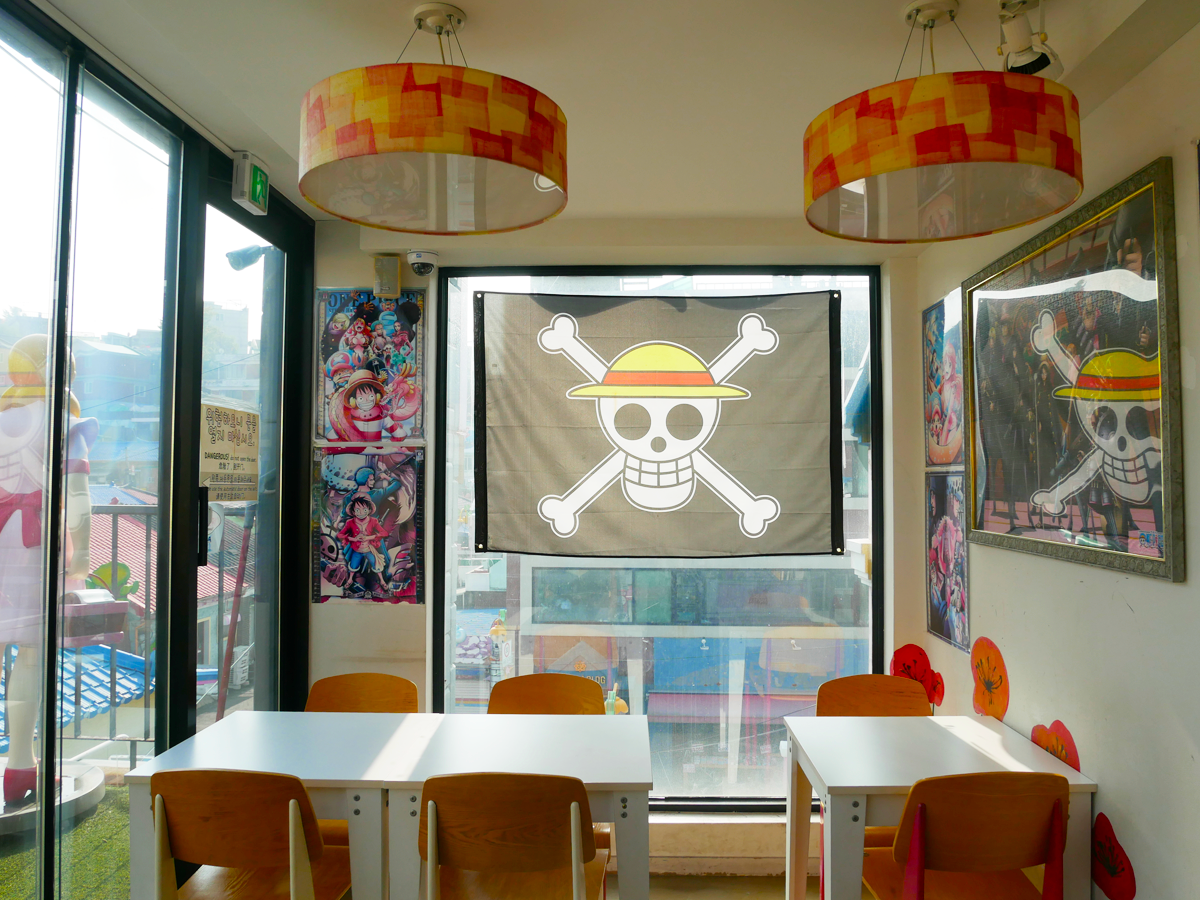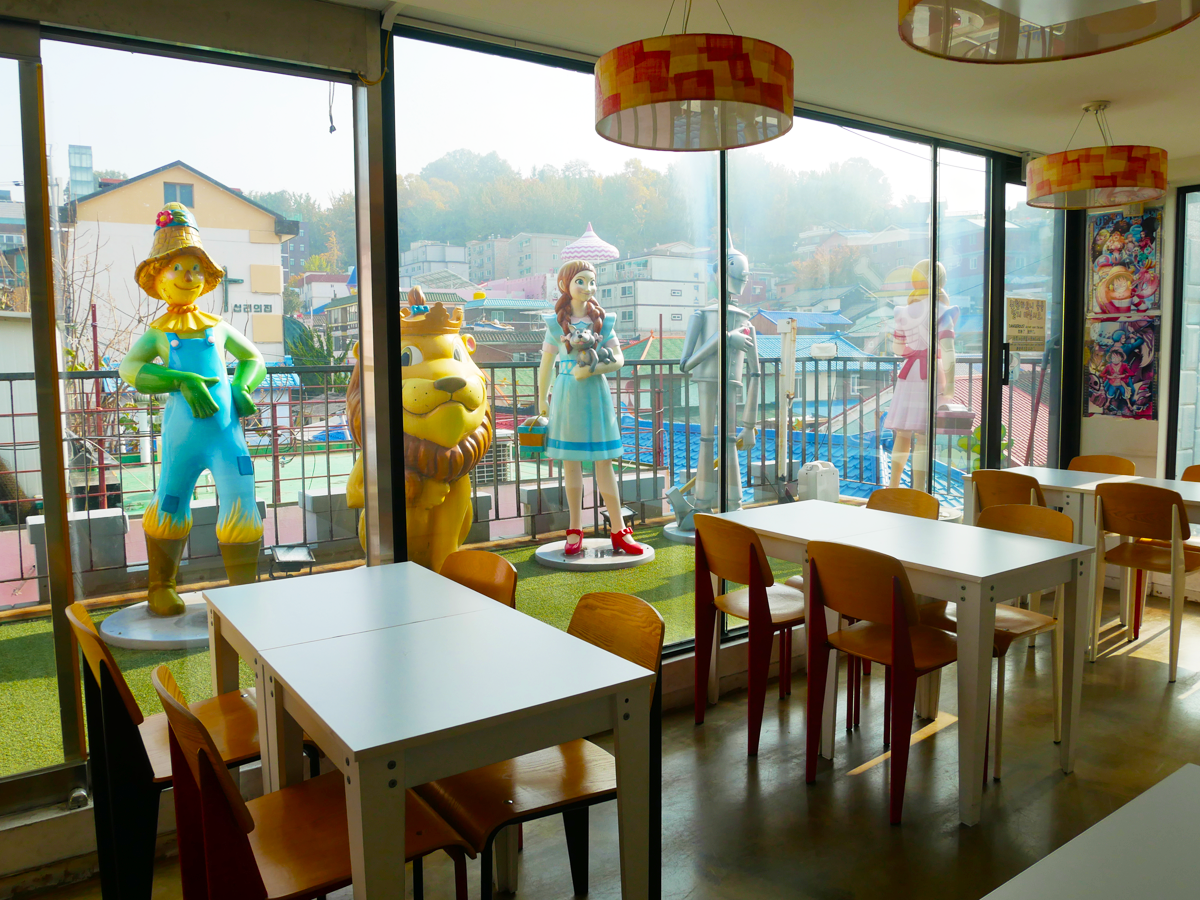 The walls on the 3rd floor are hung with One Piece flags and posters. Compared to the 2nd floor, the space is brighter, and there is also a balcony where you can take photos.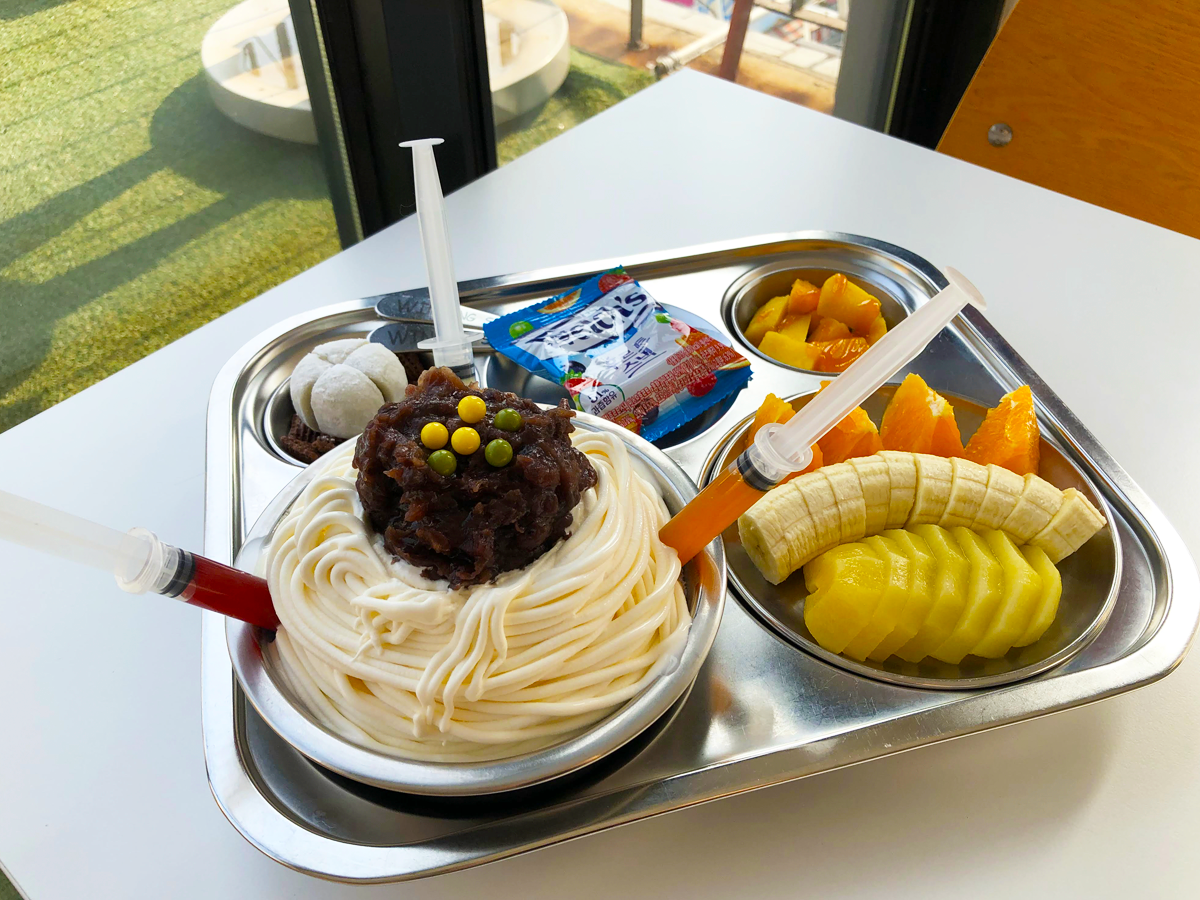 Jjajang Bingsu (짜장 빙수)
14,900 won
This must-try signature dish is Korean shaved ice that can be topped with either sweet red bean or chocolate. It is also served with 3 syringes containing different flavor syrups: mango, strawberry, and condensed milk.
The "noodles" are a thick vanilla ice cream with milk ice inside.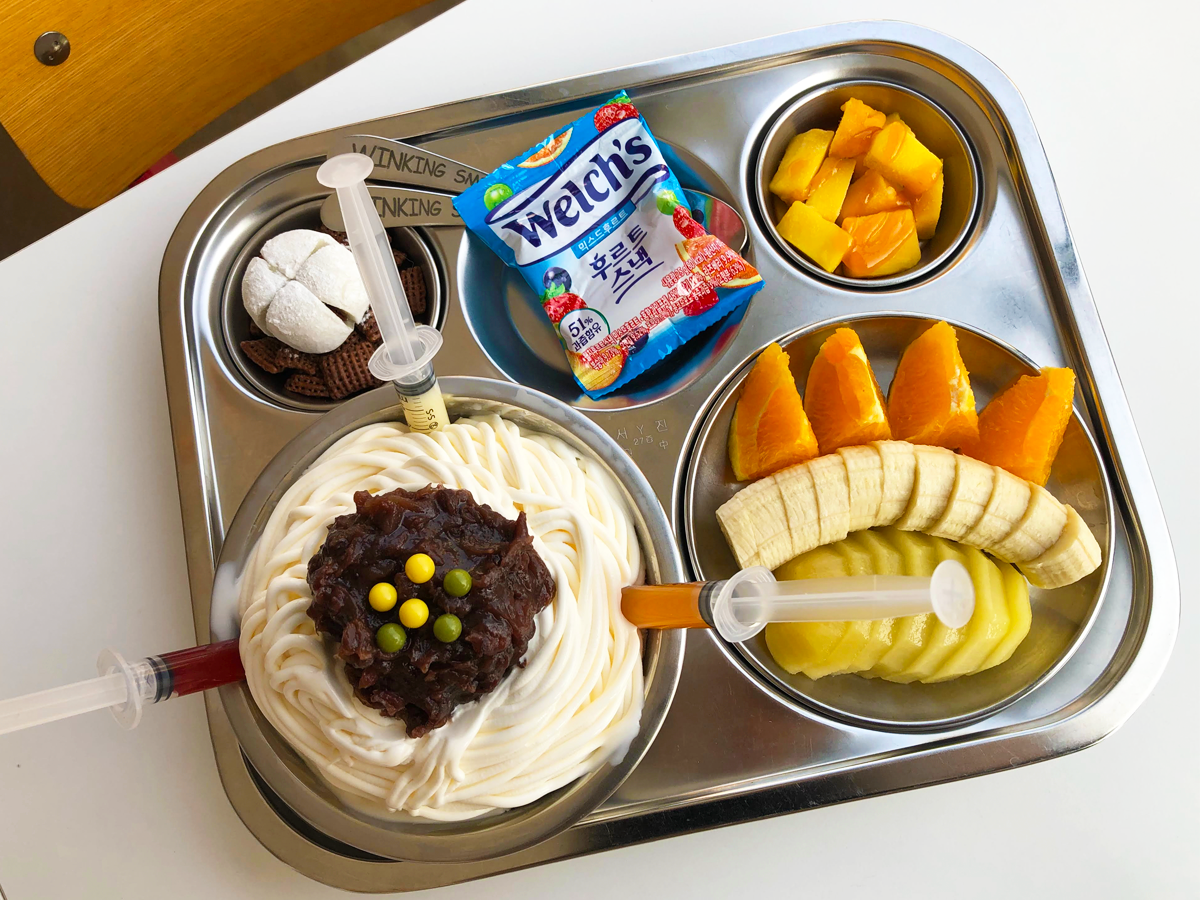 The bingsu also comes with fresh seasonal fruit, frozen mango, red bean mochi, and chocolate cereal.
---
That was our tour of Songwoldong Fairy Tale Village in Incheon.
If you visit, you will definitely be able to capture some amazing photos and have a great time doing so.
We hope you get the chance to see this wondrous place for yourself and can't wait to hear all about it!
---