2021 Gangwondo Accommodation Guide | Where To Stay In Gangwondo
Here is our recommended list of hotels for your trip to Gangwondo!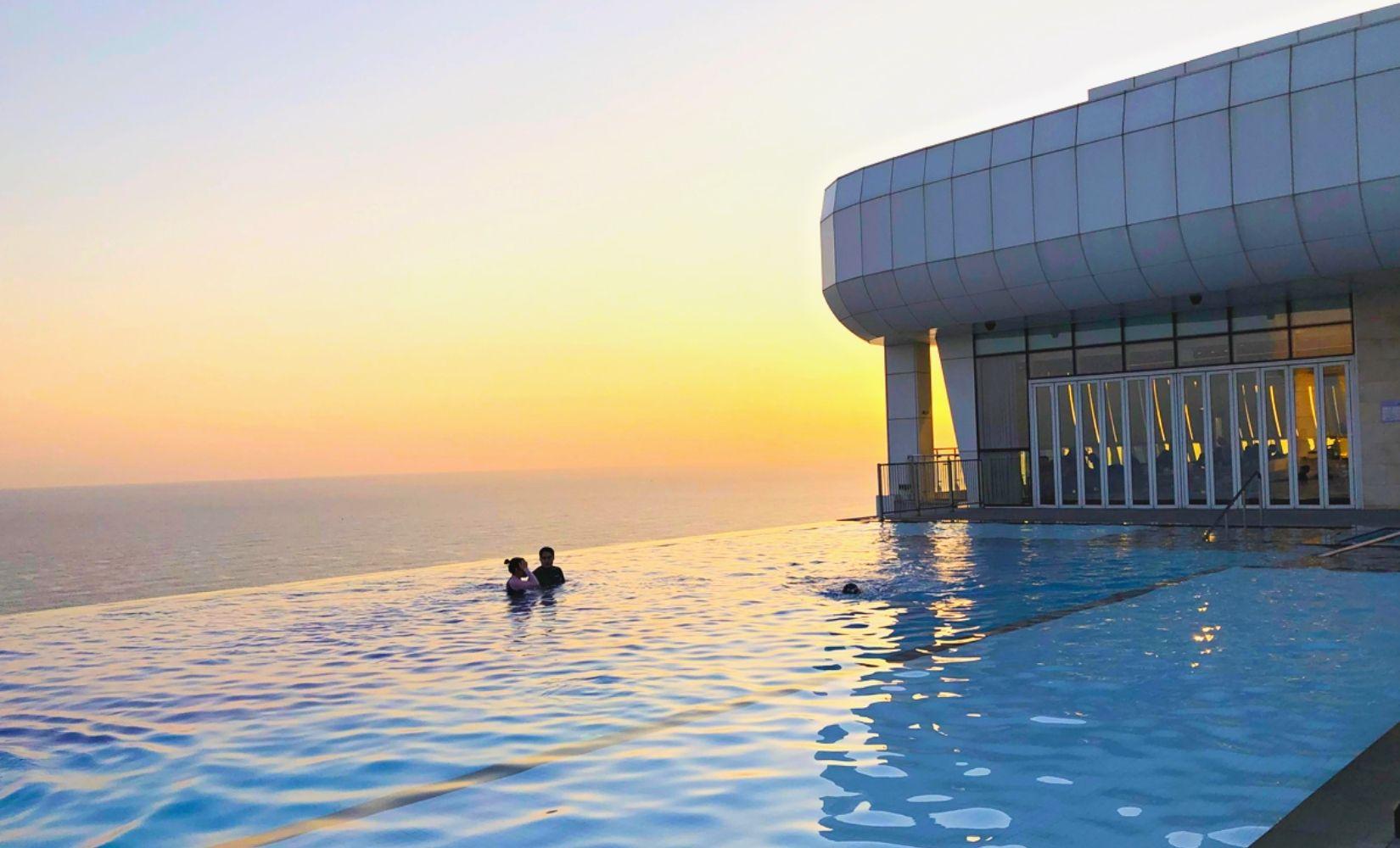 Gangwondo is a tourist destination that's loved by many people. If you're planning a trip to Gangwondo and don't know where to stay, please refer to our list of recommended hotels!
---
Mona Park Yongpyong Resort
모나파크 용평 리조트
Address: 강원도 평창군 대관령면 올림픽로 715
715 Olympic-ro, Daegwallyeong-myeon, Pyeongchang-gun, Gangwon-do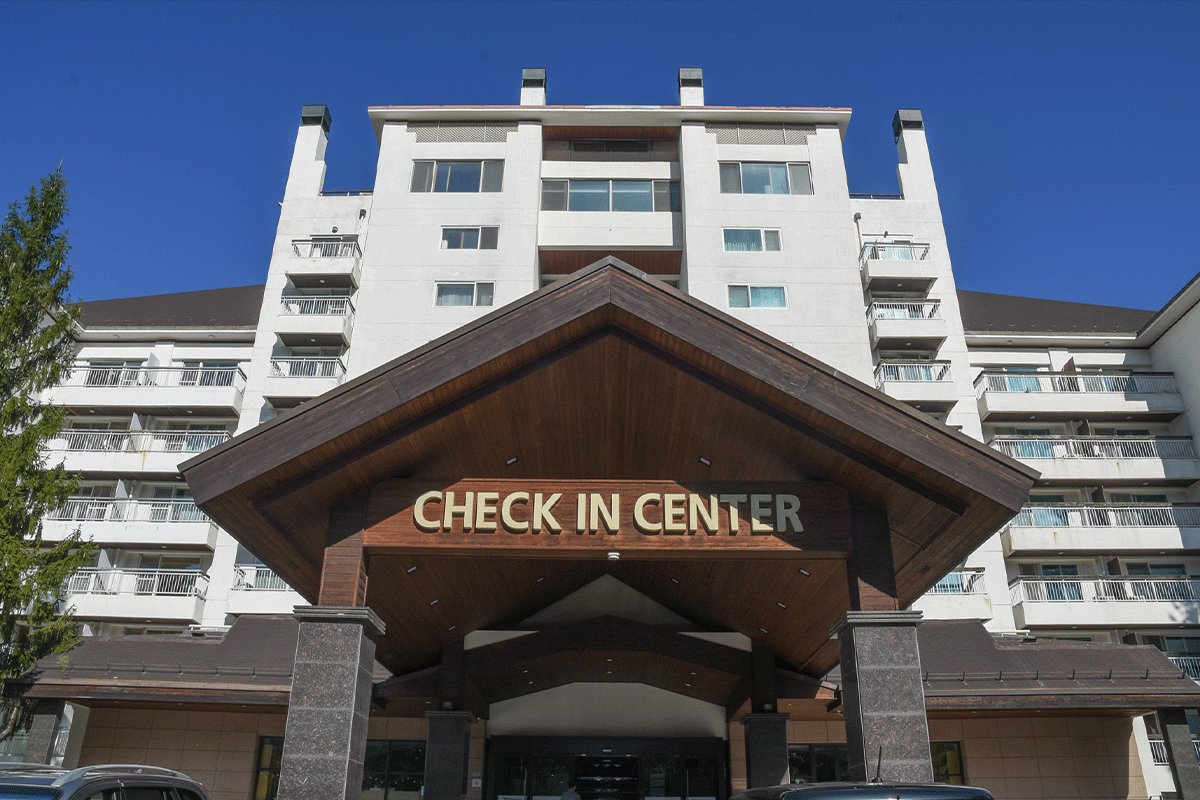 Yongpyong Resort is a very large resort that held alpine ski events during the 2018 Pyeongchang Olympics. You can enjoy not only skiing ,but also various leisure activities, such as a sauna, golf, water park, cable car, etc.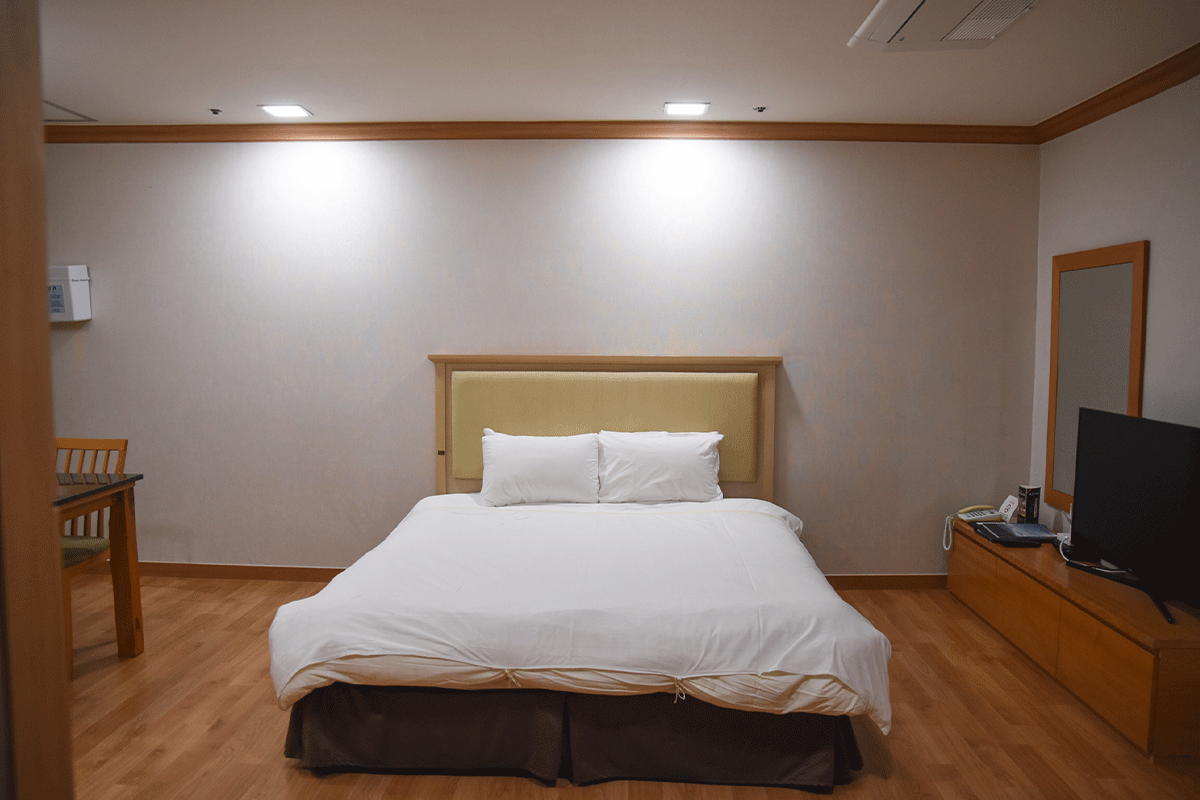 Tower Condo Room (4 people)
1 night: 88,000 won
The room I stayed in was the 4 person room in the Tower Condo. It's not like a luxurious hotel, but it was very clean.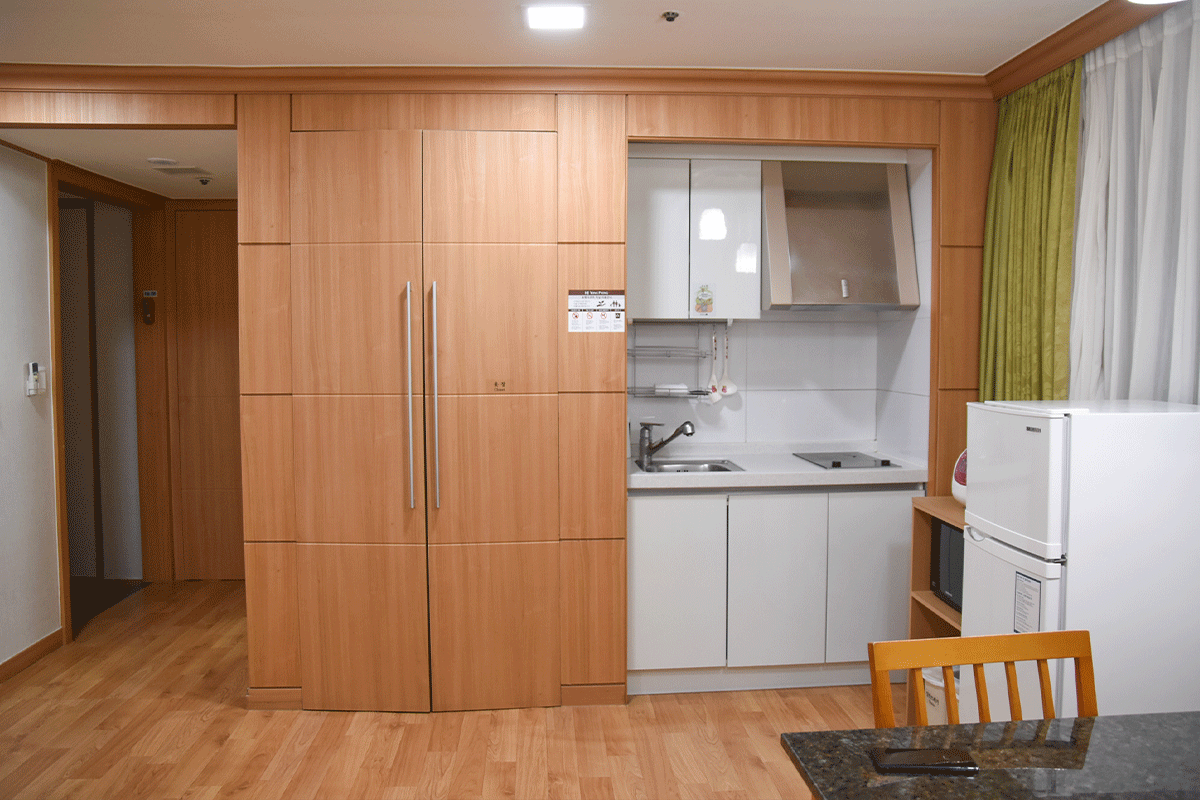 The kitchen has a refrigerator, induction stove, sink, rice cooker, microwave, basic cooking tools, and a kettle, so it's you'll be able to cook and eat. In the bathroom, there are towels, dryers, 2-1 shampoo and body wash, and soap. Toothpaste and toothbrushes were not provided separately.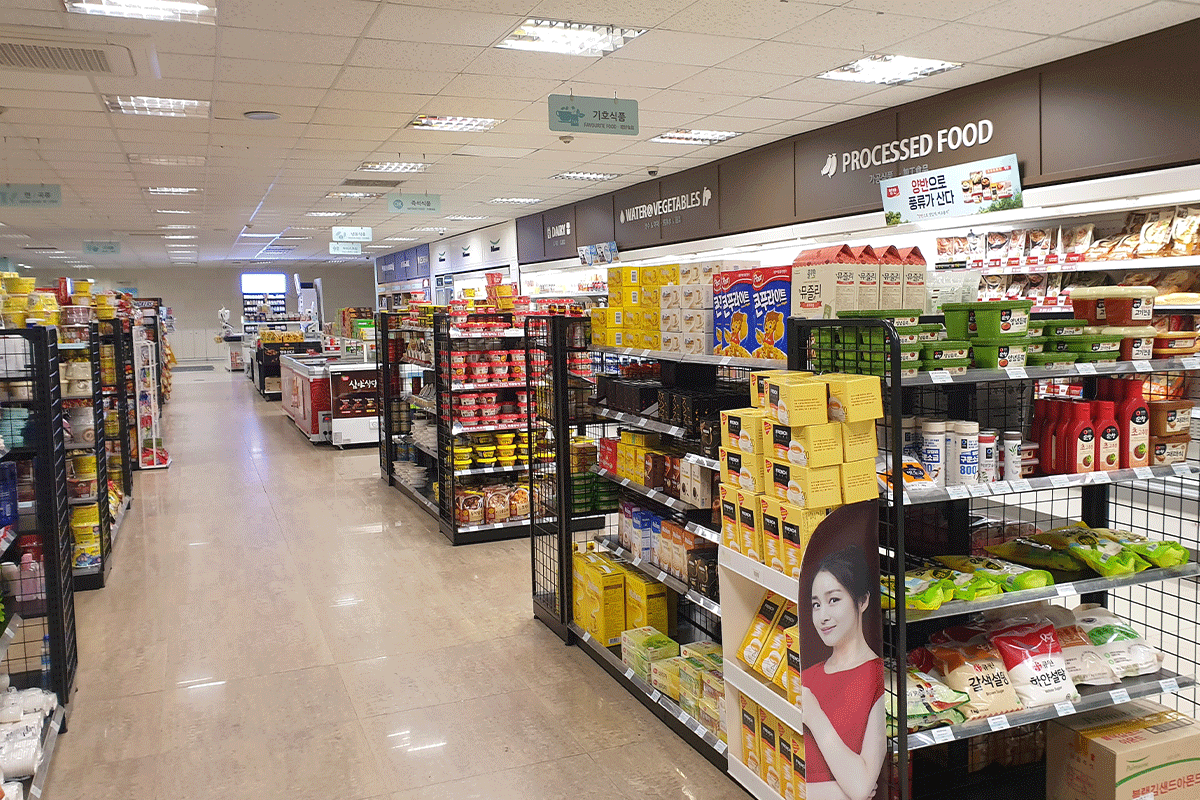 There are several convenience stores and stores in the resort, so you can easily purchase necessary items and snacks.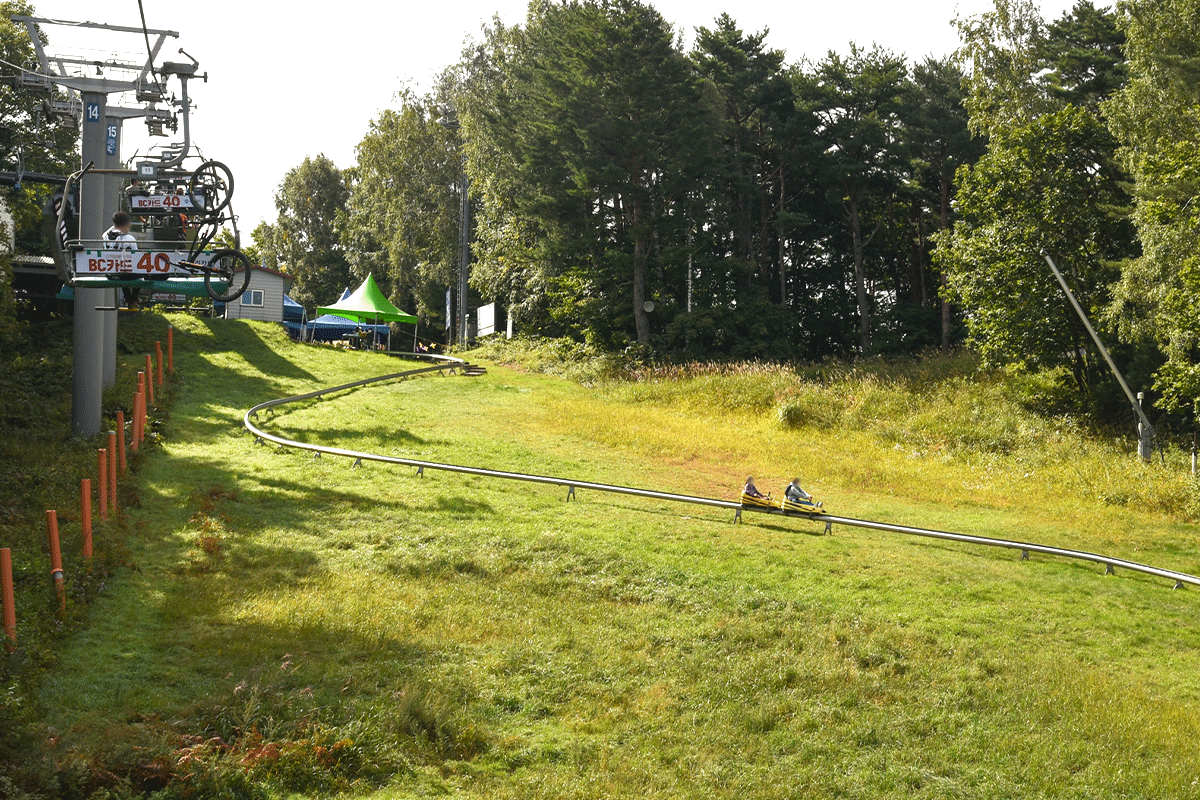 At Yongpyong Resort's Dragon Plaza, you can also use a variety of leisure activities, including the Balwangsan Cable Car and Skywalk Mountain Coaster. We were able to have a satisfactory one-night stay because we had a nice room with convenient facilities and a variety of activities in the resort.
---
Welli Hilli


웰리힐리
Address: 강원도 횡성군 둔내면 고원로 451
451 Gowon-ro, Dunnae-myeon, Hoengseong-gun, Gangwon-do
Price Per Night: 70,000 won and up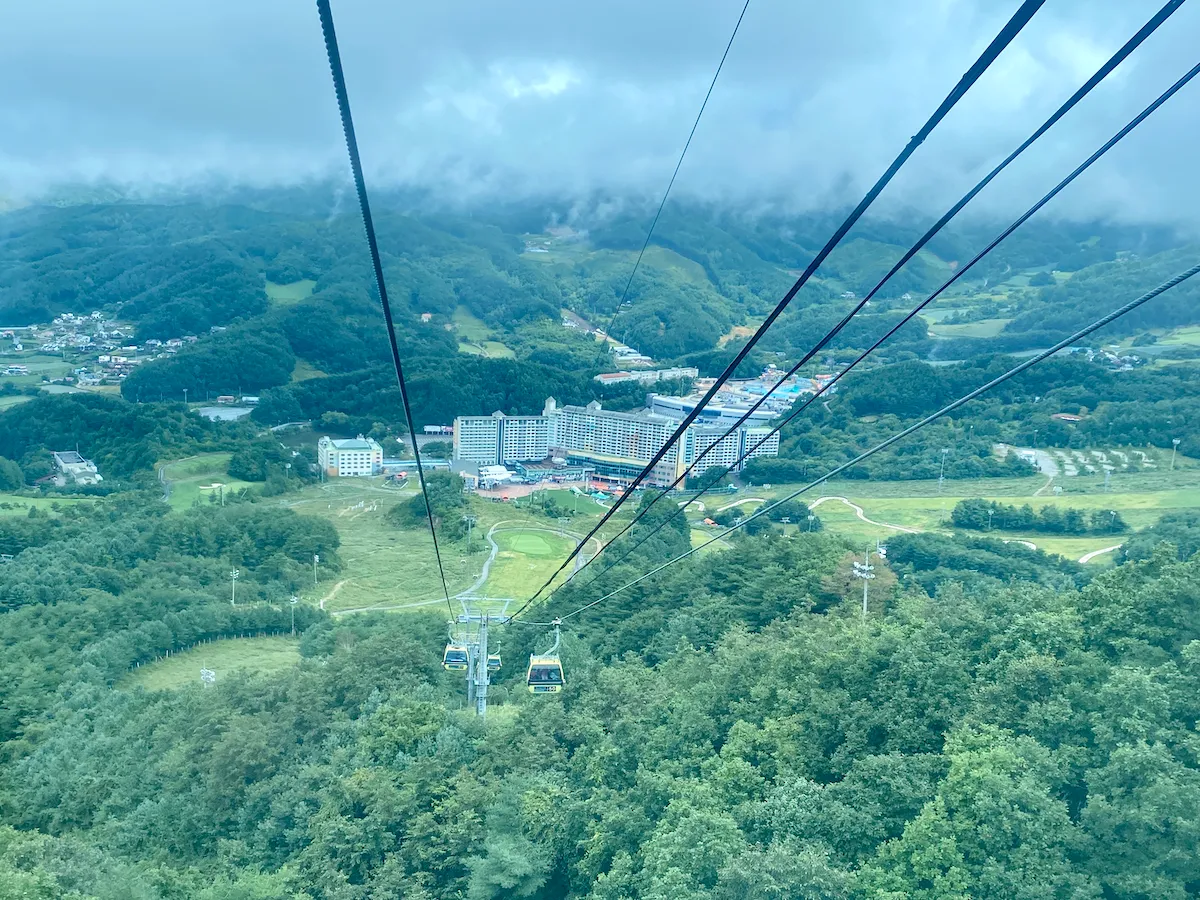 Located in Hoengseong, right on the border to Pyeongchang, Welli Hilli Park offers a one-stop accommodation and a wide range of activities.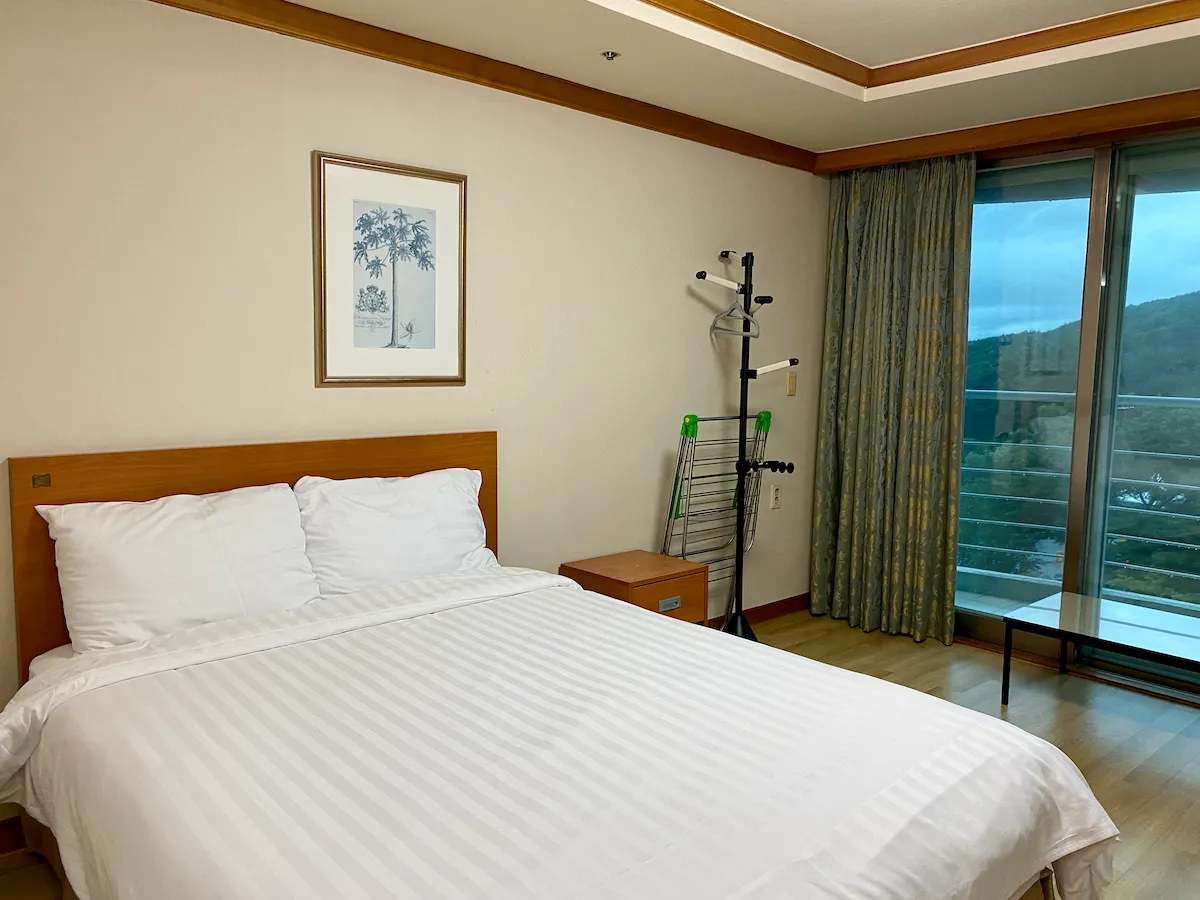 The room is nothing fancy and may seem a bit outdated, but the hygiene and price are great for what it is.
The room we stayed in was Standard A, which is large enough to sleep 2 to 3 people. There's extra bedding in the close for those who are good with sleeping on the floor.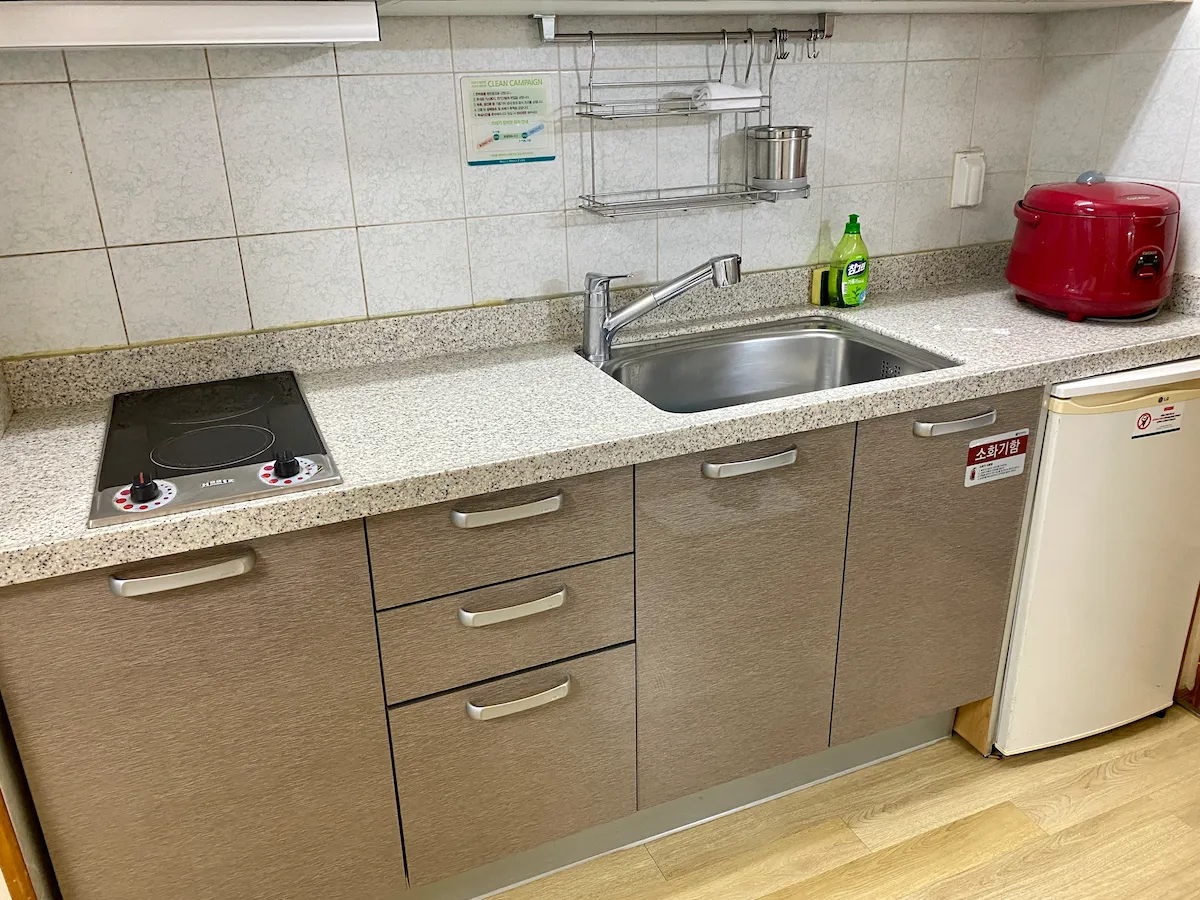 The room also comes equipped with a kitchen, so if you're looking to grill your own hanwoo, a Hoengseong specialty that is Korean beef, then this place is perfect.
The room doesn't come with bathroom essentials like toothbrush, toothpaste, shampoo and body wash, so be sure to bring your own or purchase a set at the convenience store in the basement level.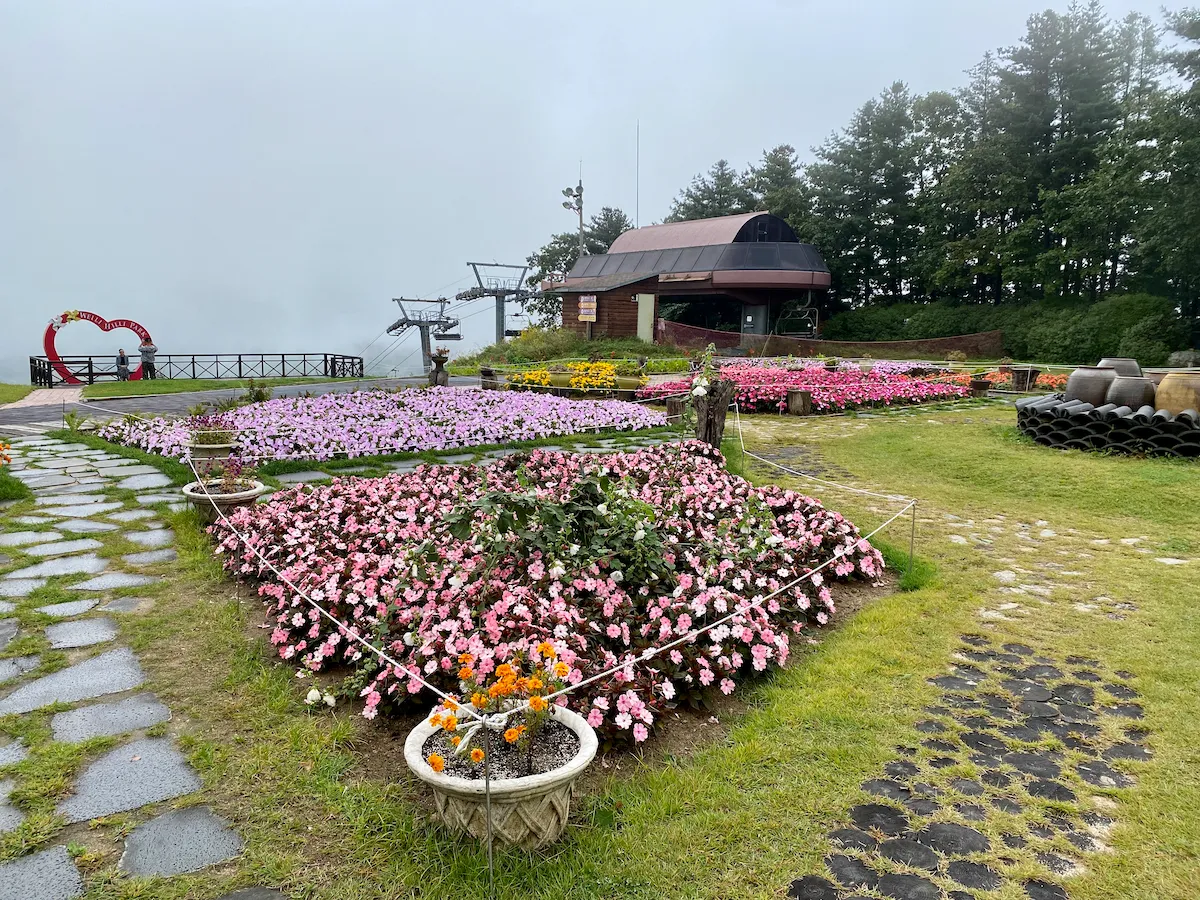 At this place, you can enjoy a wide range of activities including riding the gondola lift, luge, photo ops at the flower garden, golfing, and many more.
---
Lotte Resort Sokcho
속초 롯데리조트

Address: 강원도 속초시 대포항길 186
186 Daepohang-gil, Sokcho-shi, Gangwon-do
Price Per Night: Deluxe Double (2 people) 200,000 won
Go to their website for more information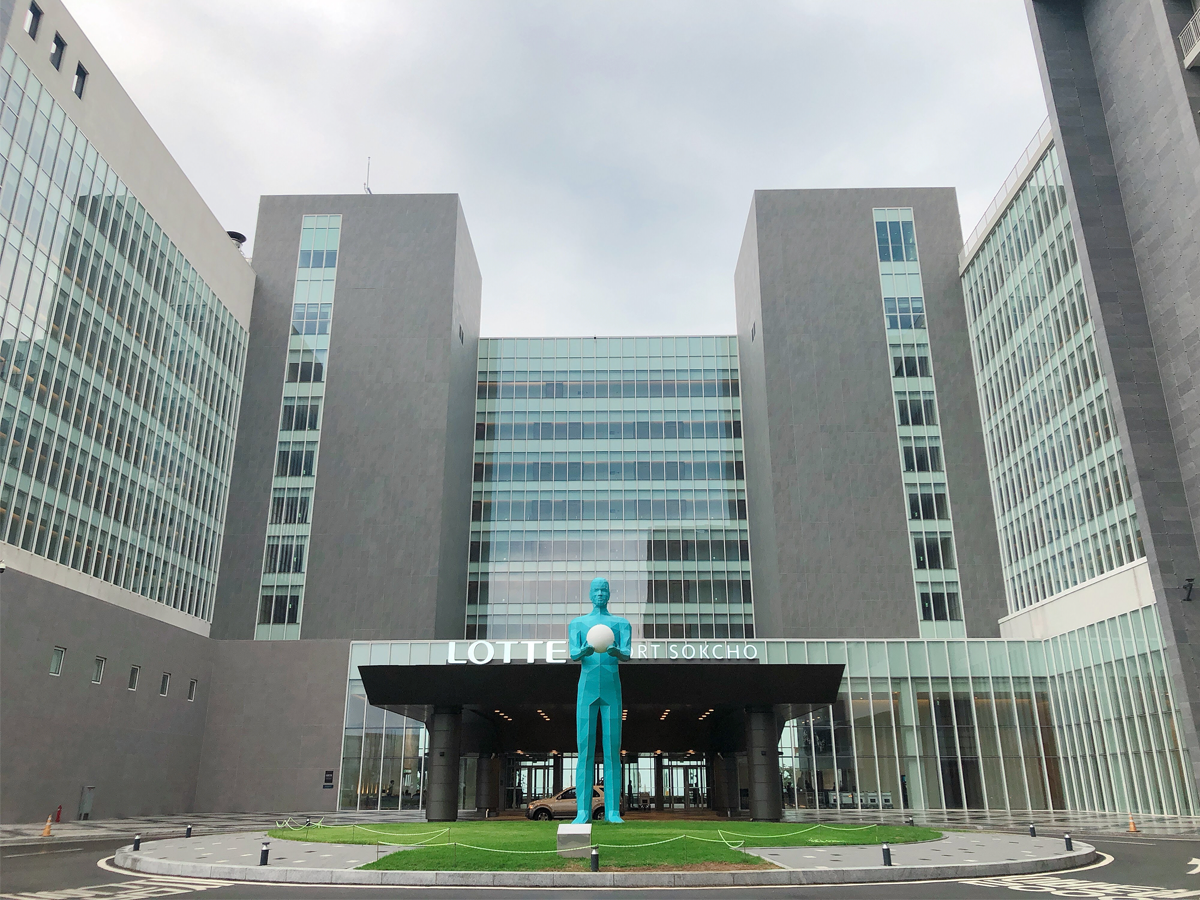 Donghwa Hotel in the Korean drama Encounter is actually the Lotte Resort Sokcho!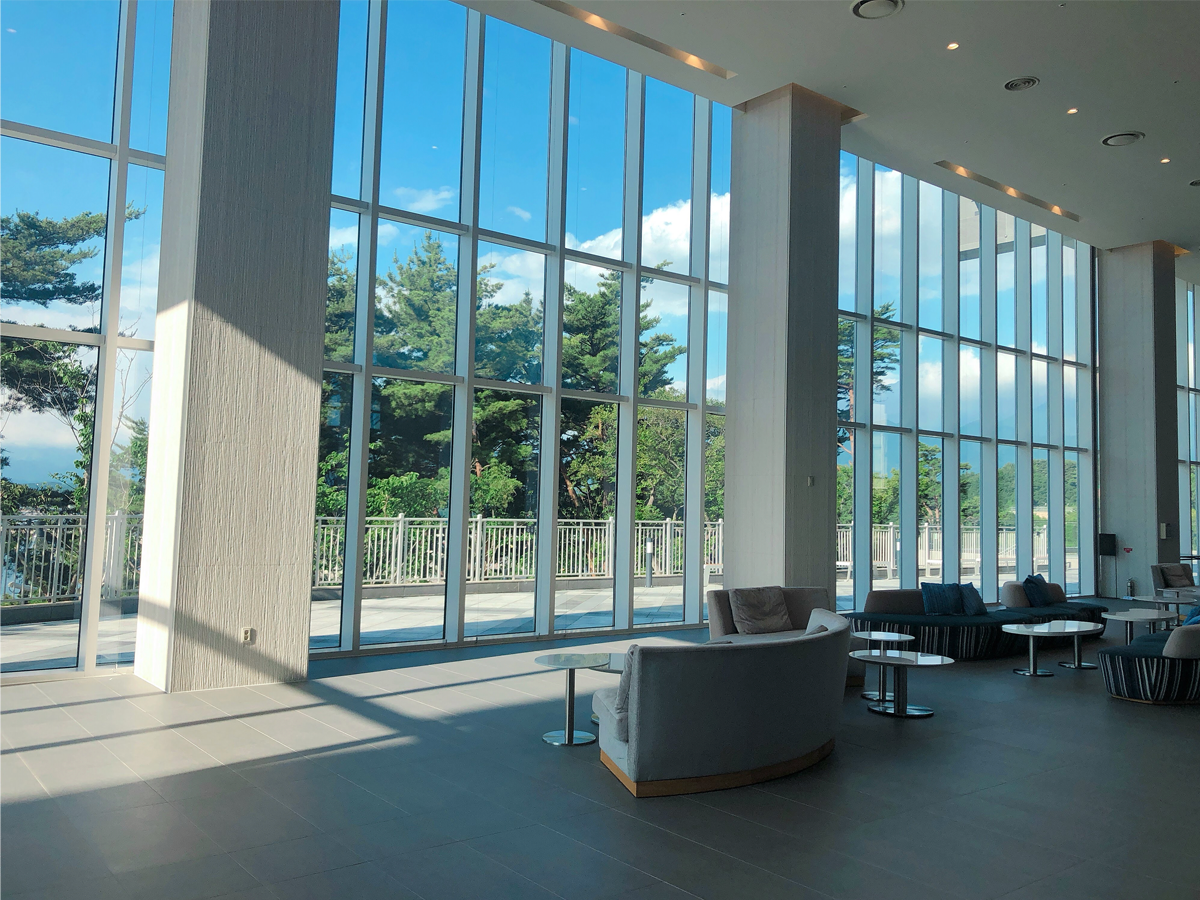 Lotte Resort Sokcho is only 4 kilometers away from the city center, and it also has more than 392 rooms where you can see the beautiful east coast of Korea. Seeing the blue sky with white clouds through the clear glass window first thing in the morning when you wake up is breathtaking.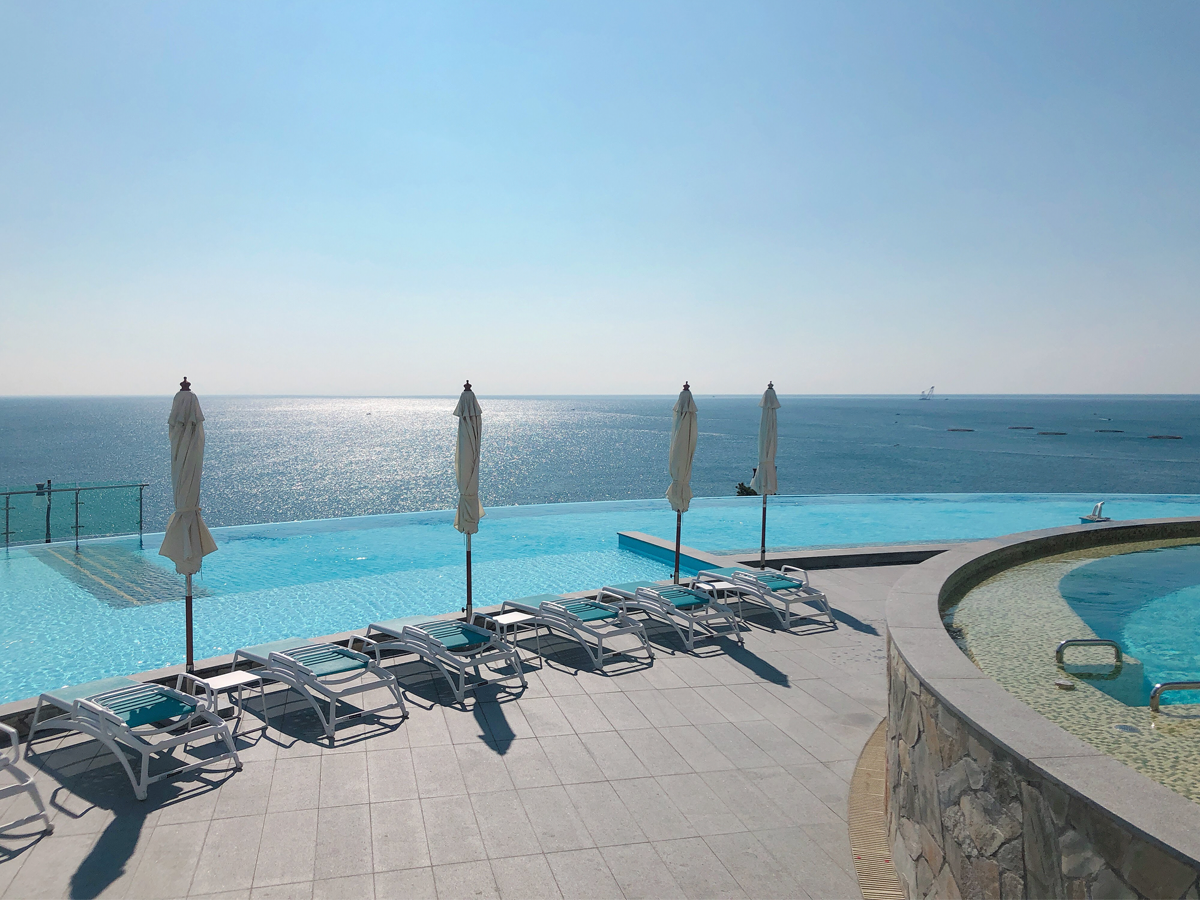 In the resort, there's a swimming pool, a water park and a gym, and is the ideal paradise-like resort for lovers, families, and friends. There are also restaurants, convenience stores, coffee shops, and bars on the ground floor.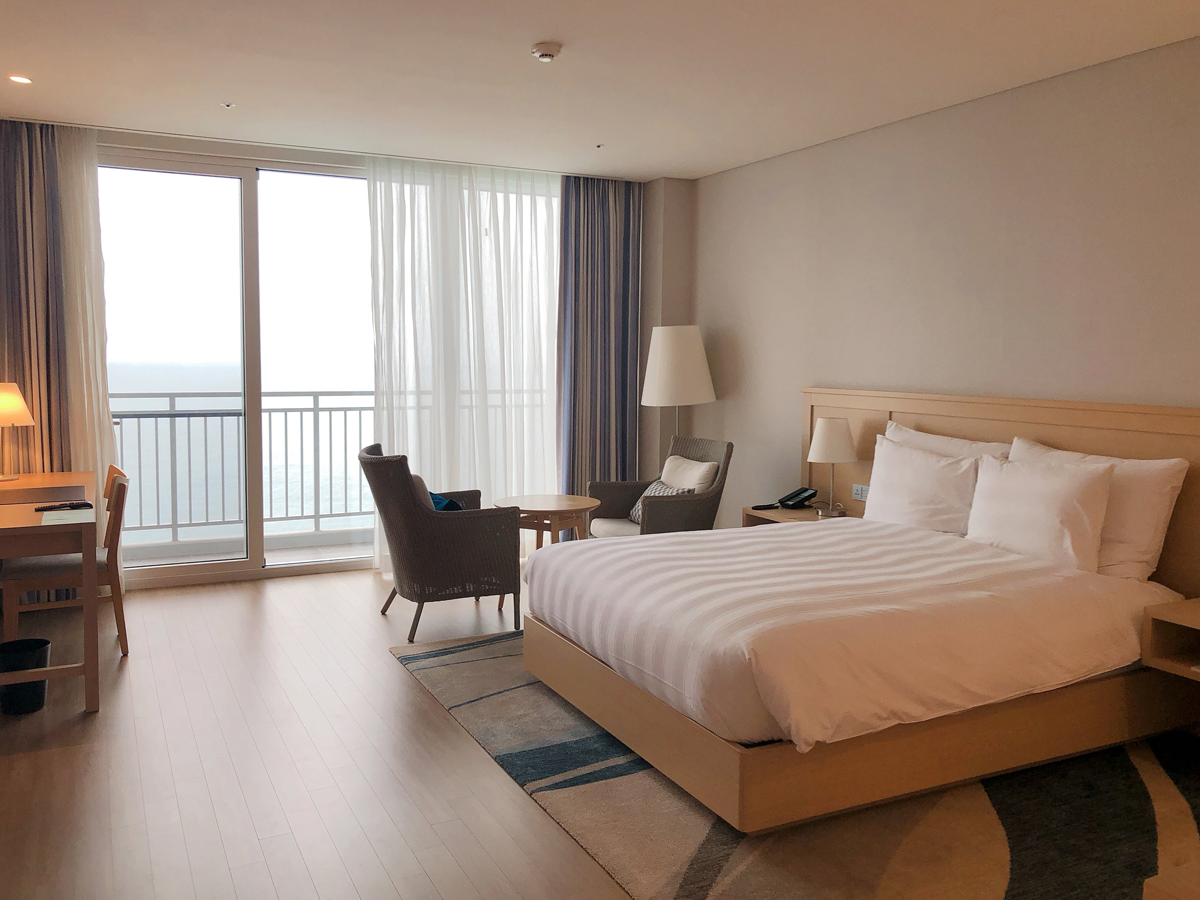 When you open the door to the room, you will find a beautiful view of the sea outside the window. The interior is clean and comfortable and the bathroom is organized with a bathtub too. For anyone who has a chance to come to Sokcho, we recommend Lotte Resort!
---
Naksan Beach Hotel
낙산비치 양양
Address: 강원도 양양군 강현면 전진리 3-2
3-2 Jeonjin-ri, Ganghyeon-myeon, Yangyang-gun, Gangwon-do

Price Per Night: Standard Double (Rear side) 93,000 won
Go to their website for more information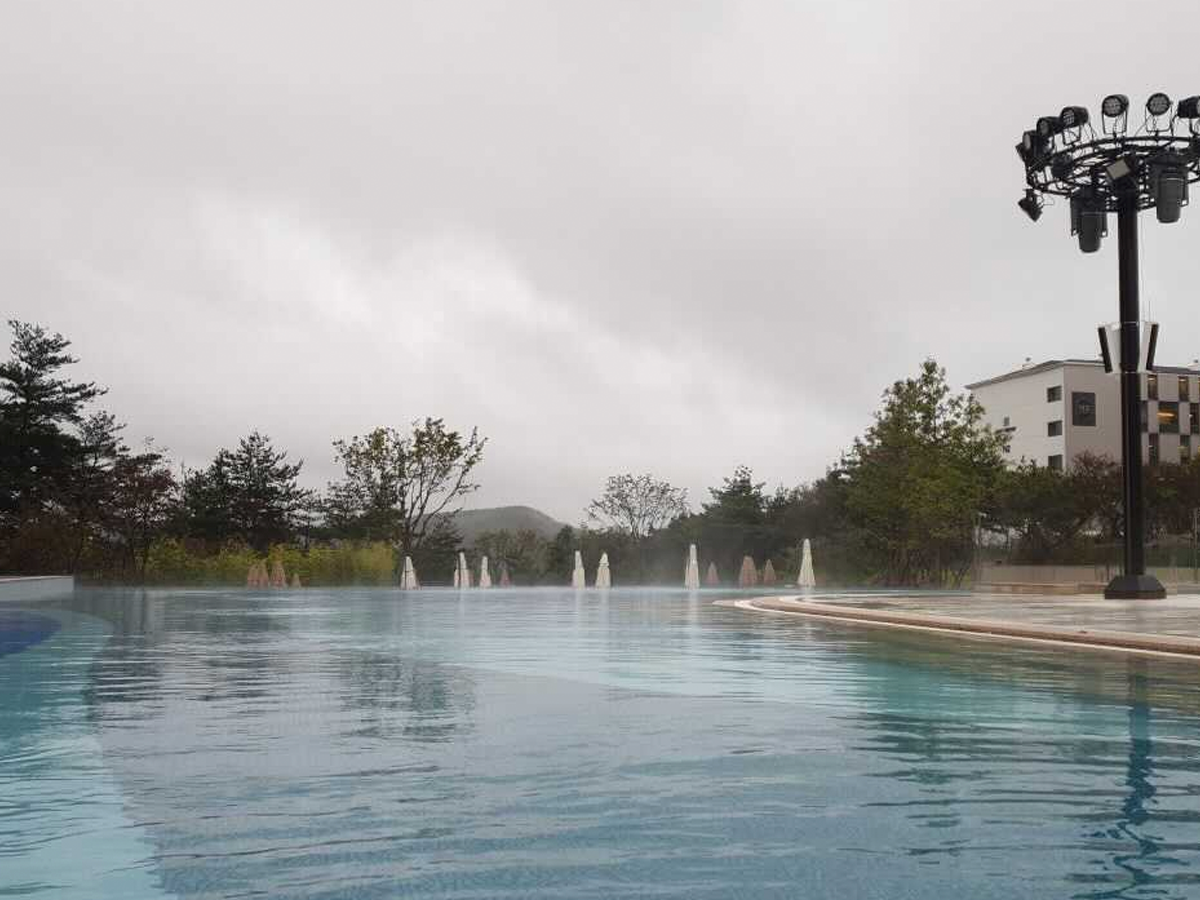 Naksan Beach Hotel is located just 110m from the beach and is close to Naksan Temple. It's convenient location and great facilities make it the first choice for many tourists when visiting Yangyang.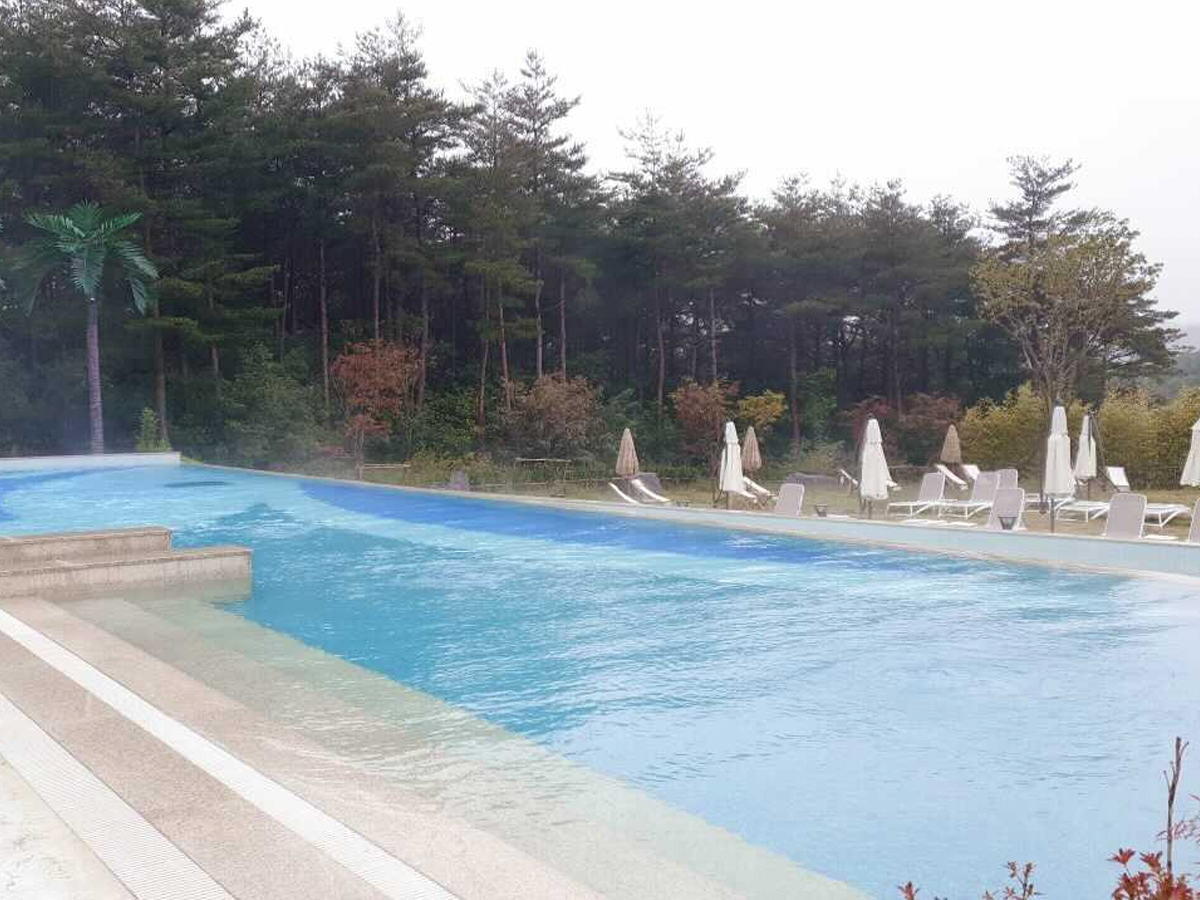 Everyone can smell the nature as soon as they arrive at the hotel. There's also a swimming pool, sauna, gym, and many other facilities.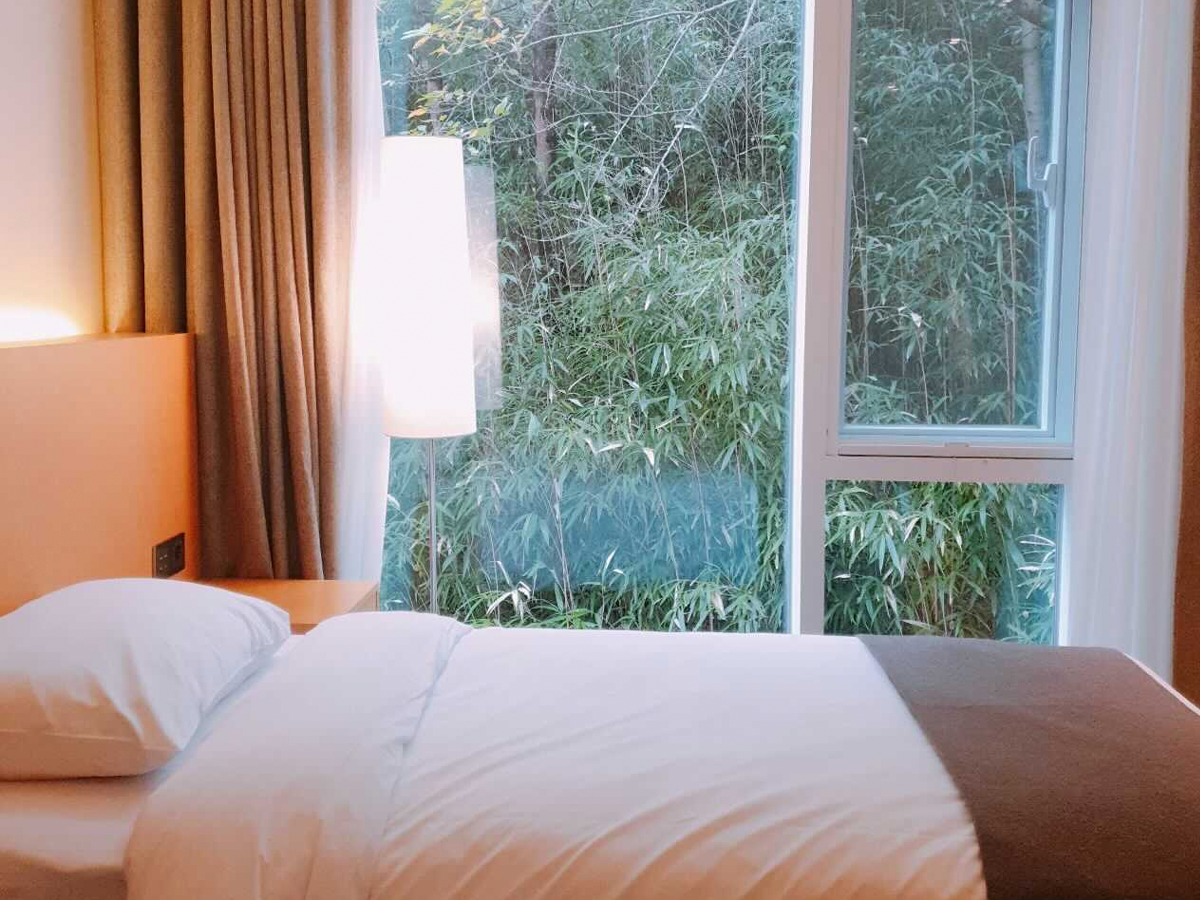 The hotel has two types of rooms, a regular bed and a traditional ondol (온돌), or heated floor room, and it is a very great experience for travelers who want to stay in a Korean-style room.
---
Skybay Hotel Gyeongpo


스카이베이호텔경포
Address: 강원도 강릉시 강문동 258-4
258-4 Gangmun-dong, Gangneung-si, Gangwon-do
Price Per Night: Deluxe Lake View Double 128,700 won
Go to their website for more information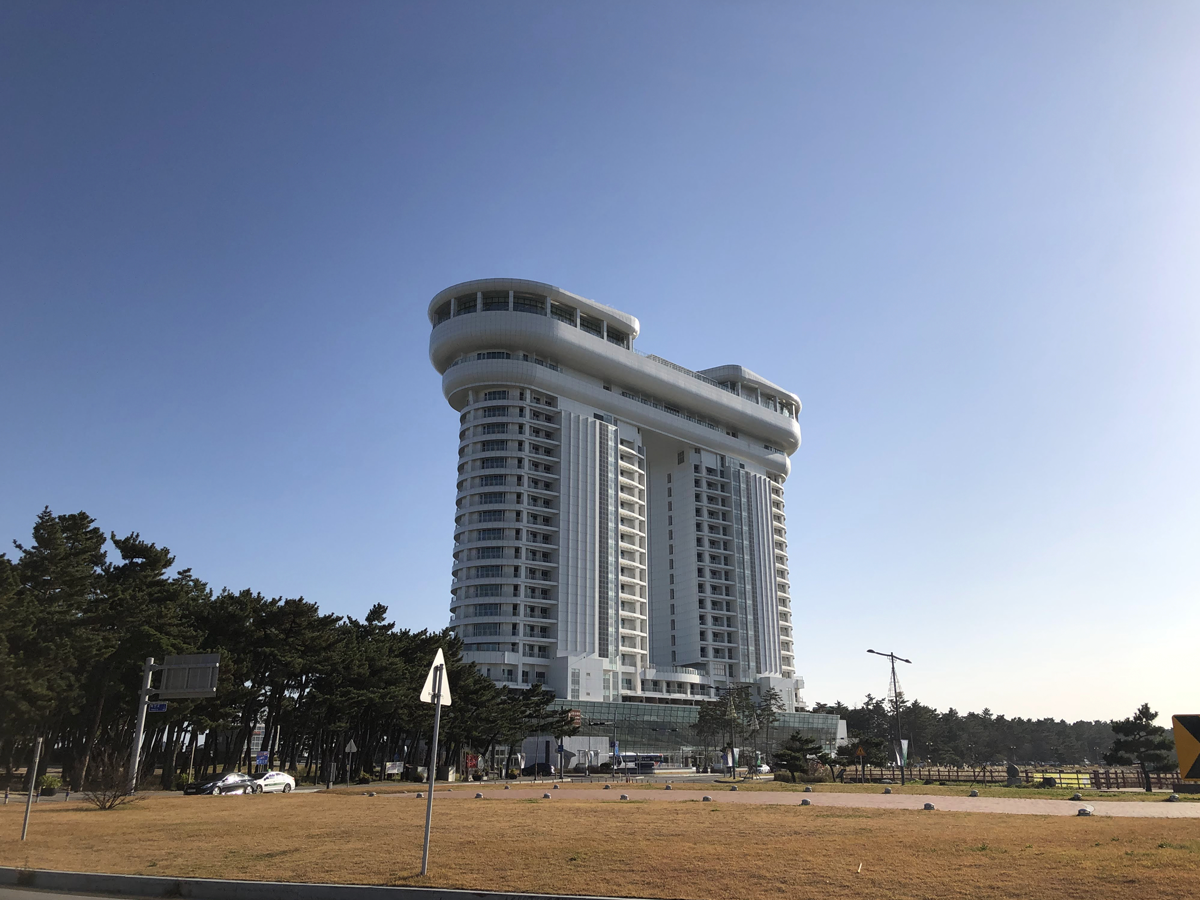 Skybay Hotel Gyeongpo is located next to Gyeongpo Lake in Gangneung, and the architectural design of the hotel is very eye-catching. The building looks very cool, even from far away.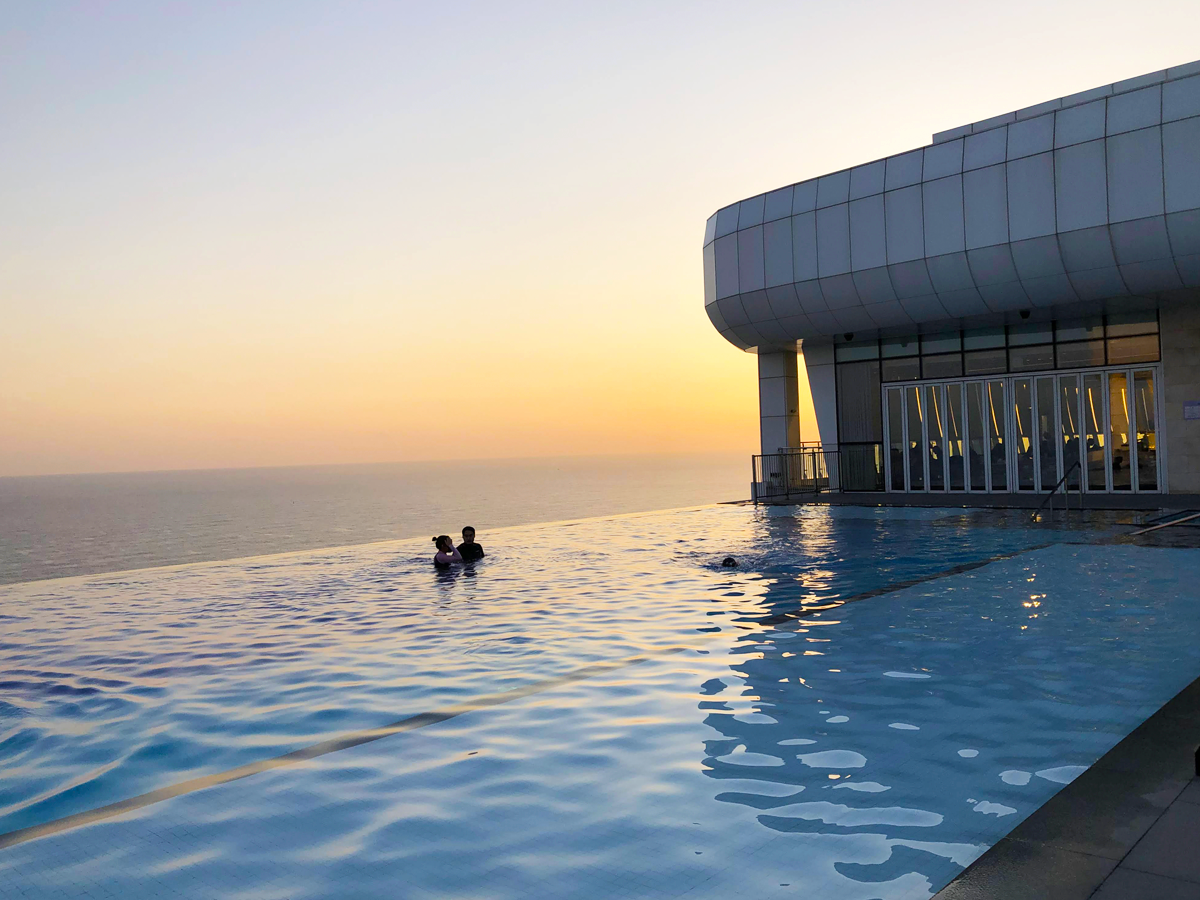 In addition to indoor swimming pools, gyms, saunas, and other facilities, Skybay Hotel is very famous for its infinity pool. Don't forget to wake up early and enjoy the romantic sunrise for a special experience!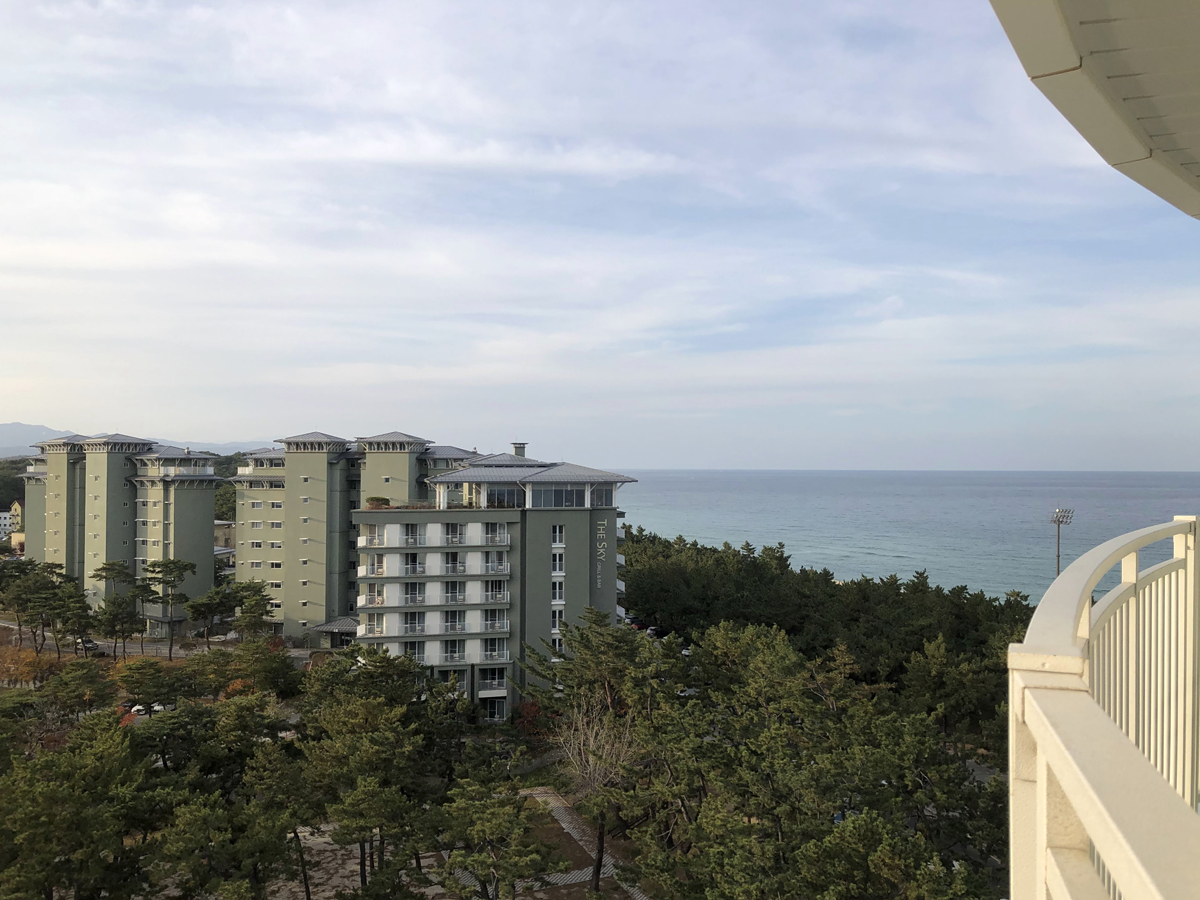 The view of each room at Skybay Hotel varies according to the direction the room faces. You can see Gyeongpo Beach and Gyeongpo Lake on opposite sides from each room.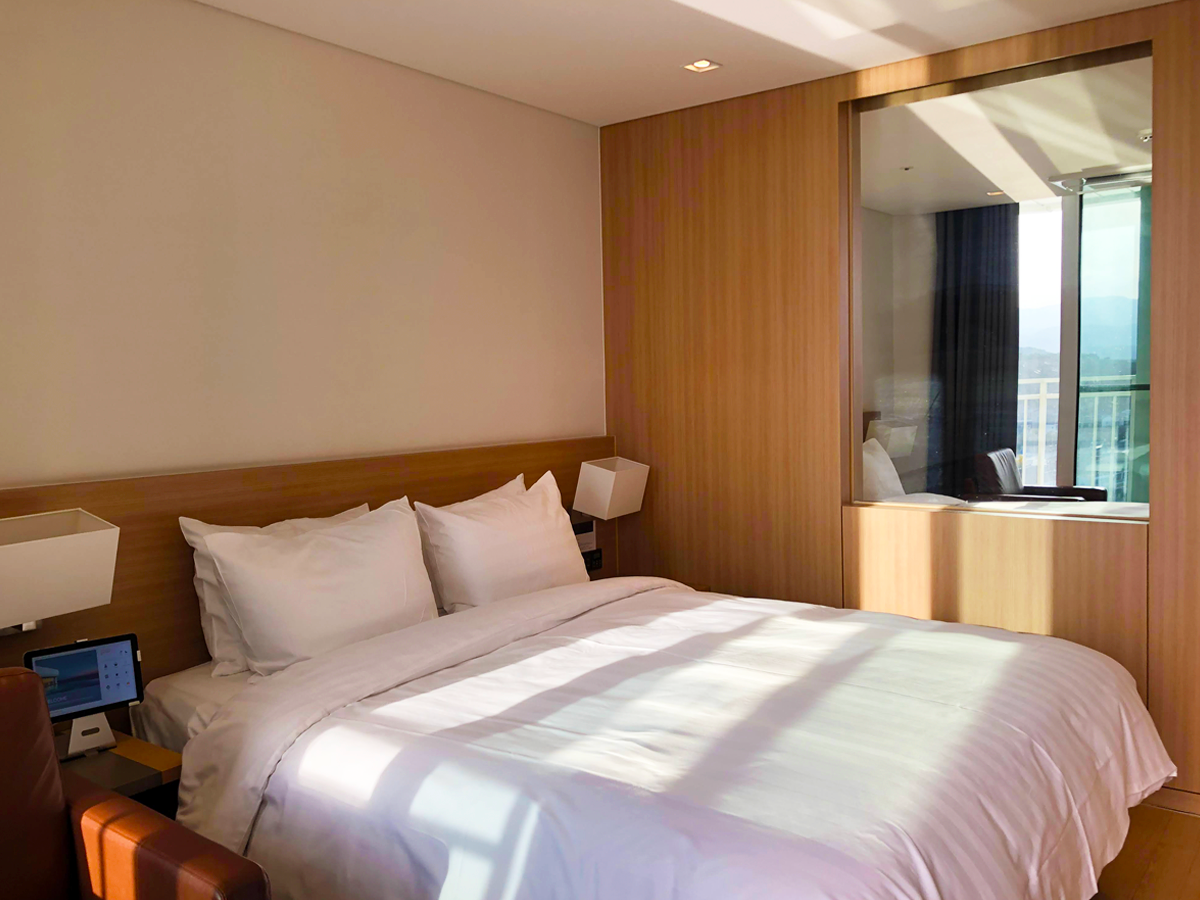 Even on weekdays, this hotel is always full. It's also a filming location for the Korean drama Yumi's Cells. Because it's an environmental-friendly hotel, there are no slippers, toothbrushes, toothpaste, razor, and other items provided, so don't forget to pack them when visiting.
---
The Jackson9s Hotel


춘천 잭슨9s 호텔
Address: 강원 춘천시 근화동 265-1
265-1 Geunhwa-dong, Chuncheon, Gangwon-do
Price Per Night: Standard Twin 95,000 won
Go to their website for more information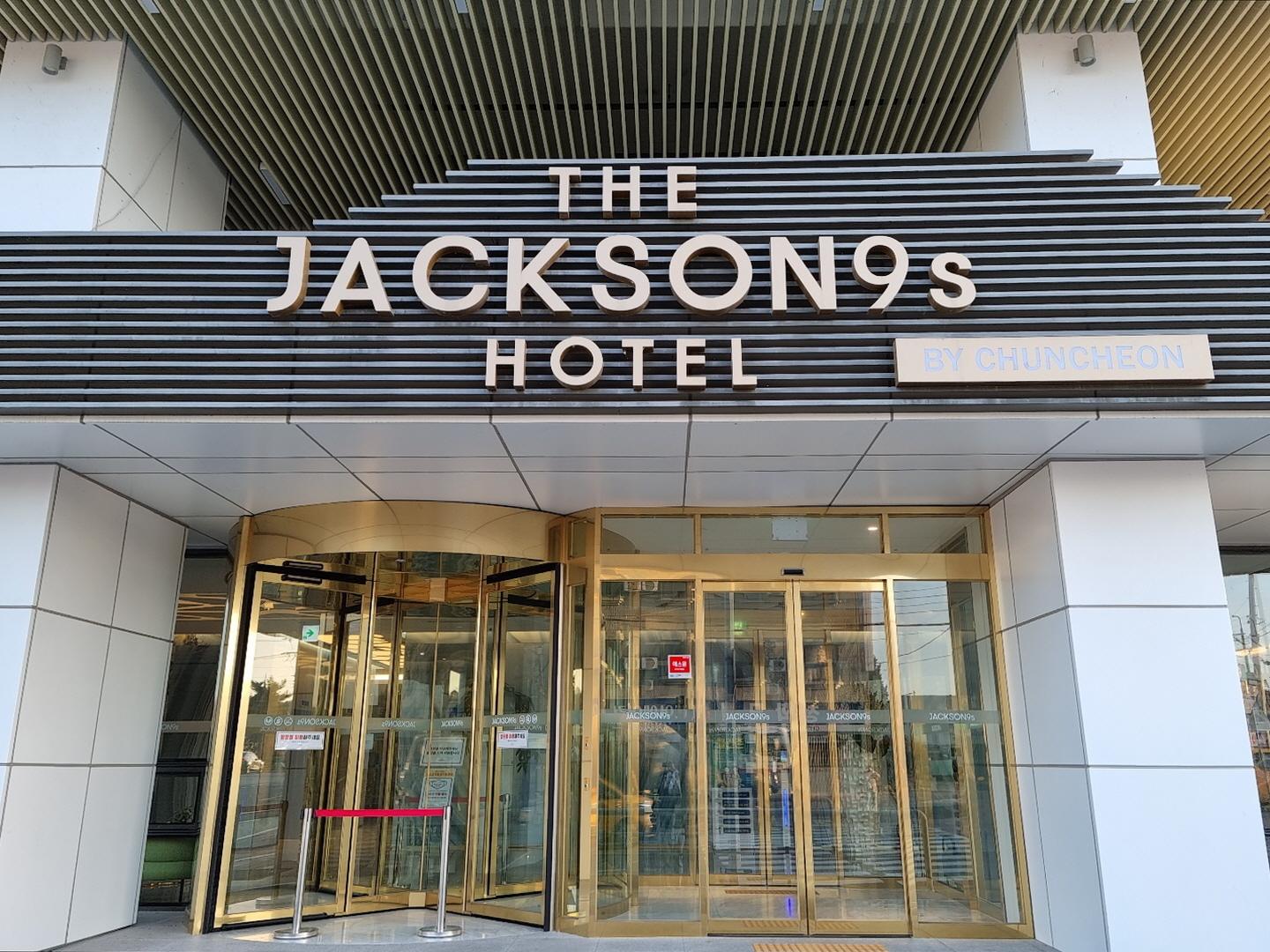 The Jackson9s Hotel is only a three minute walk from Chuncheon Station, which makes it a great choice for a trip to Chuncheon. The hotel is very close to the city center, so transportation is convenient, and the interior decor is extremely unique.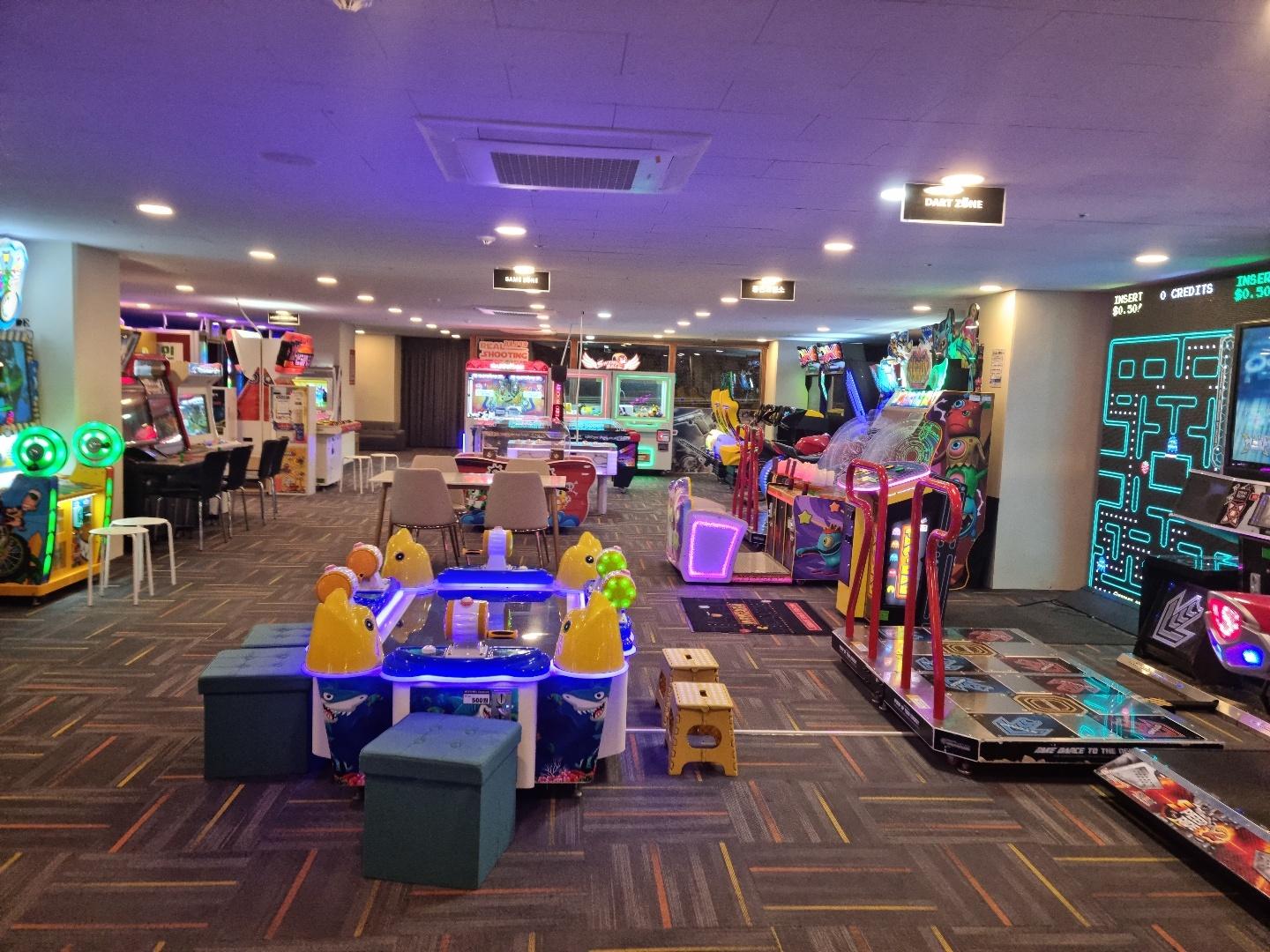 The lounge on the second floor is equipped with an arcade, billiard room, ping-pong, massage chairs, DDR machines, and many other games, and is perfect for groups of friends and family to spend a fun time together.
Other floors in the hotel also have conference rooms, banquet halls, saunas, and gyms.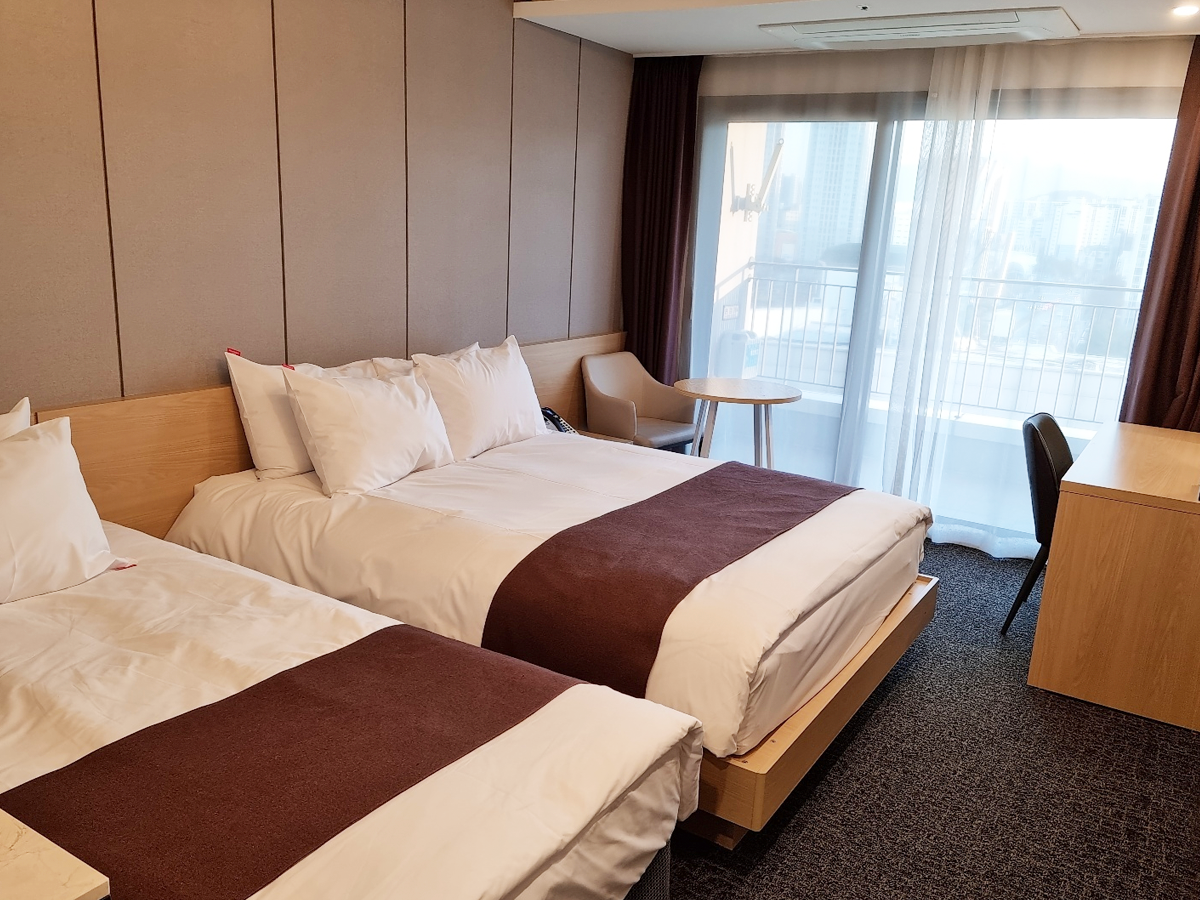 Although the twin room we stayed in was not spacious, it was very neat and clean. Since it's a business hotel, all rooms have desks.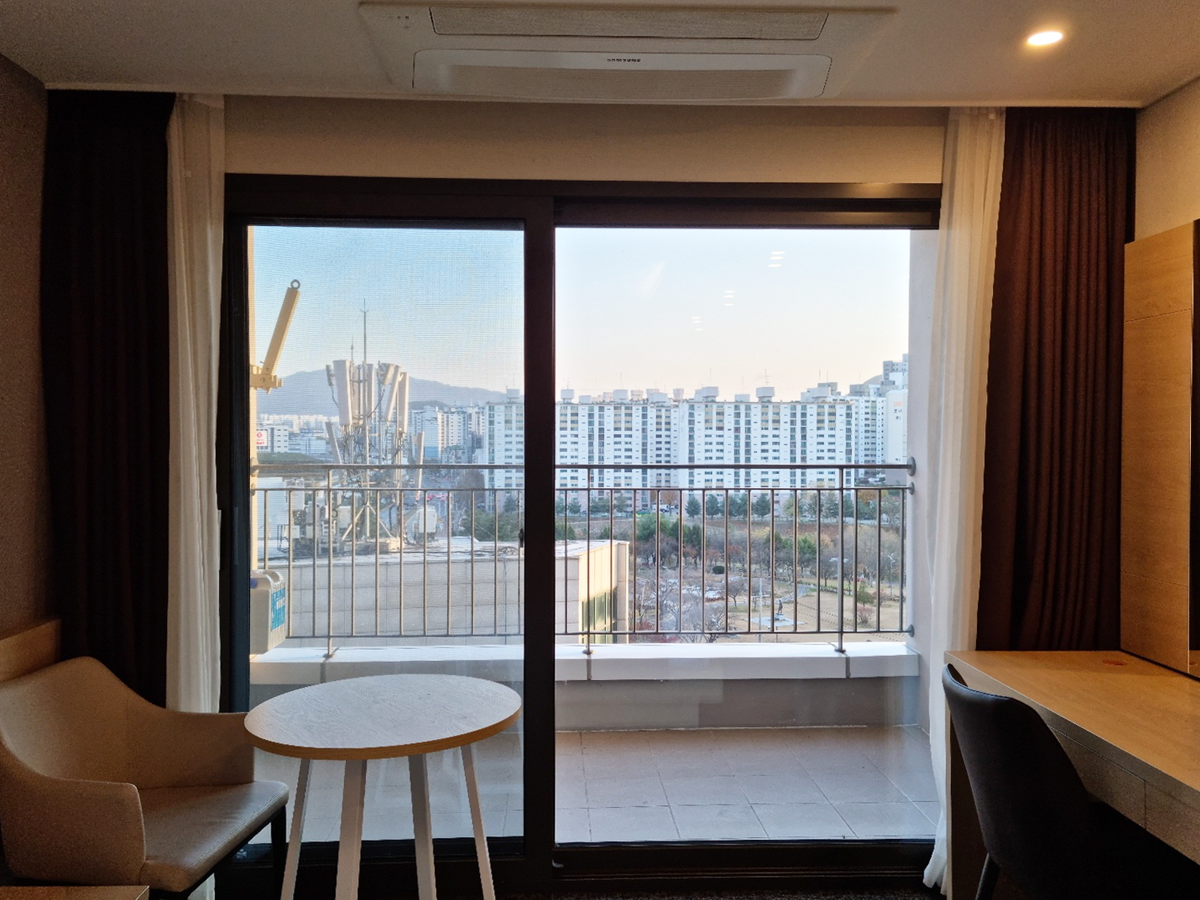 There is also a small terrace outside. You can enjoy the beautiful scenery of the sunset and Chuncheon City while relaxing in your room!

---
These are the hotels we recommend you stay in when visiting Gangwon-do. We hope you'll be able to visit soon!
---