Krappom|Thai Restaurant Visited By K-Pop Idols BLACKPINK Lisa, (G)I-DLE Minnie, and Sorn!
Look no further for authentic Thai food in Seoul! What did Lisa, Sorn, and Minnie order on their visit?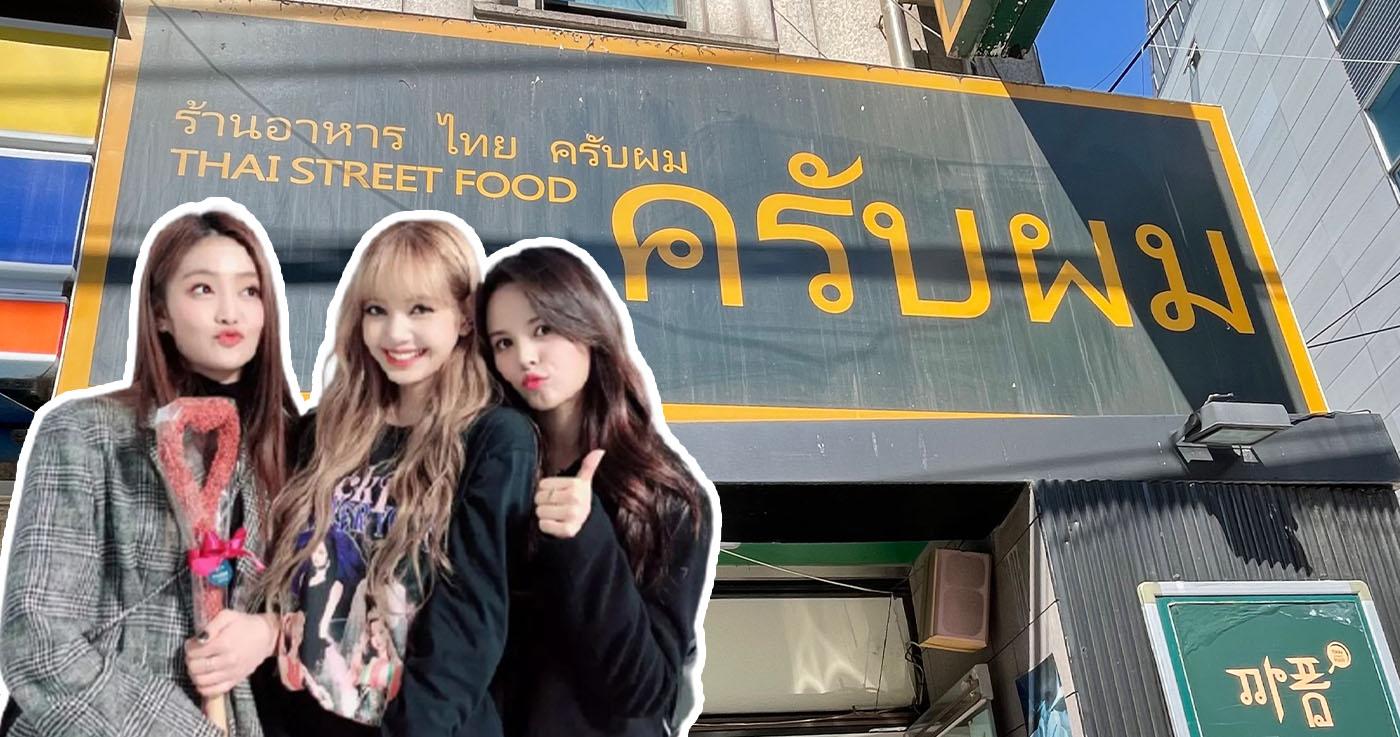 Do you like Thai food? We sure do! We recently paid a visit to the Thai restaurant Krap Pom in Seoul to try out their menu. How do we know that it is the real deal? Just ask Lisa (BLACKPINK), Sorn (CLC) and Minnie (I-dle)! The Thai Kpop idols famously visited the restaurant to get a taste of their home country.
---
Information
Address: 서울 강남구 선릉로153길 18
18 Seolleung-ro 153-gil, Gangnam-gu, Seoul
Hours: Weekdays 11:30 - 22:00 (Delivery available until 23:00 on weekends)
Public Transportation: 5 minutes walk from Exit 5 of Apgujeongrodeo Station (압구정로데오역)
---
Our Visit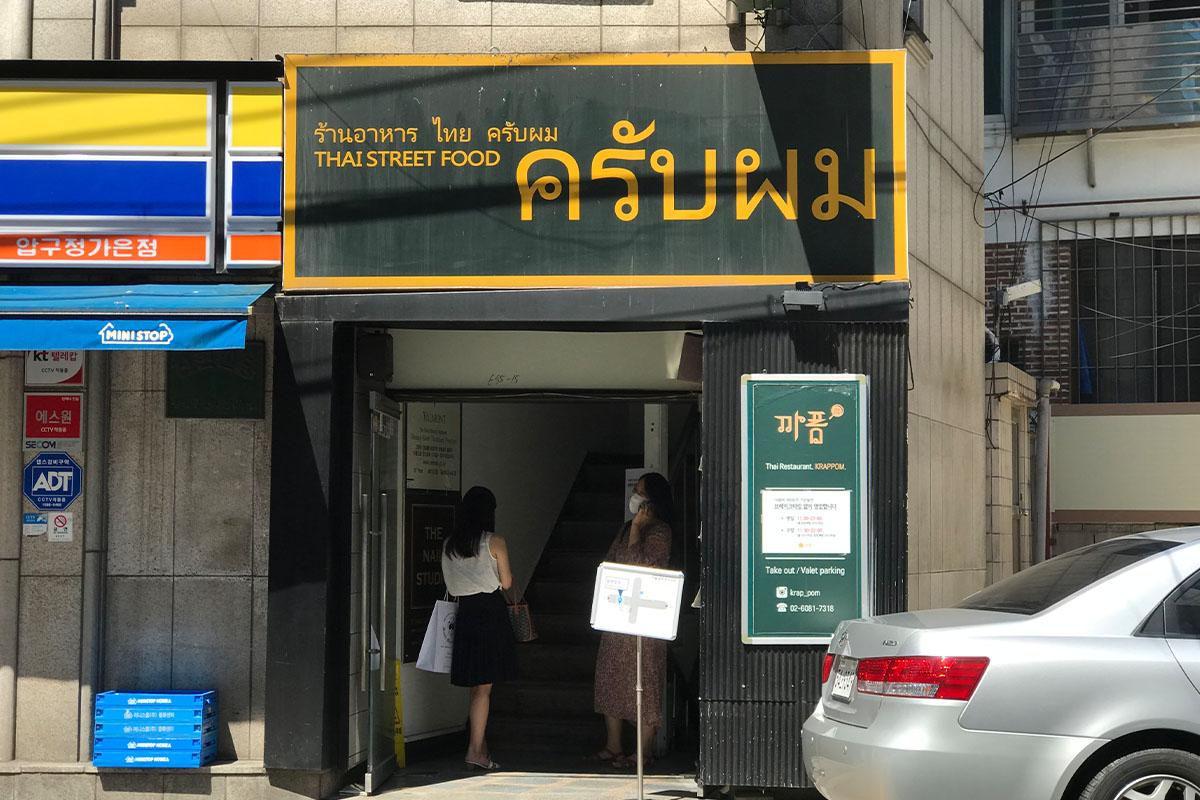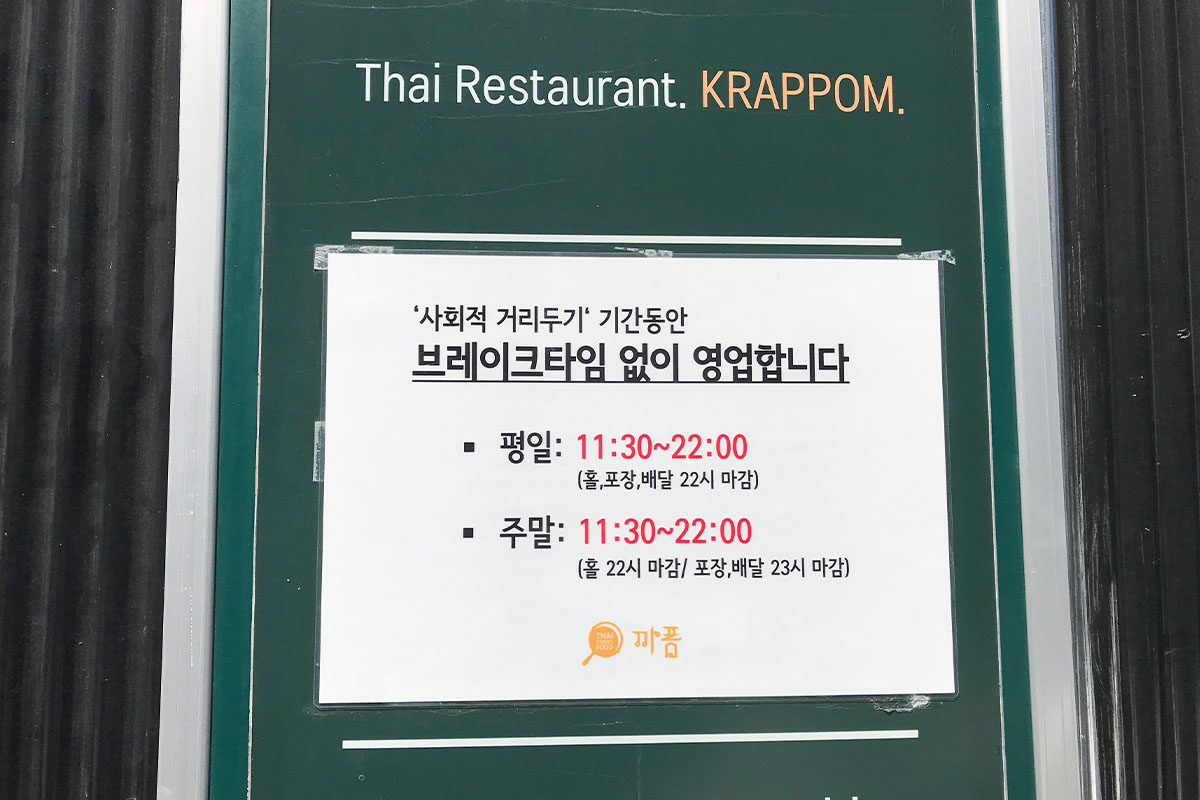 Krap Pom is a Thai restaurant located in Apgujeong that gained some buzz after Lisa from BLACKPINK and her friends visited. To be fair, it was already popular among locals. If you ask around for a Thai restaurant in Apgujeong, most will answer Krap Pom. The restaurant is located not far from Exit 5 of Apgujeongrodeo Station.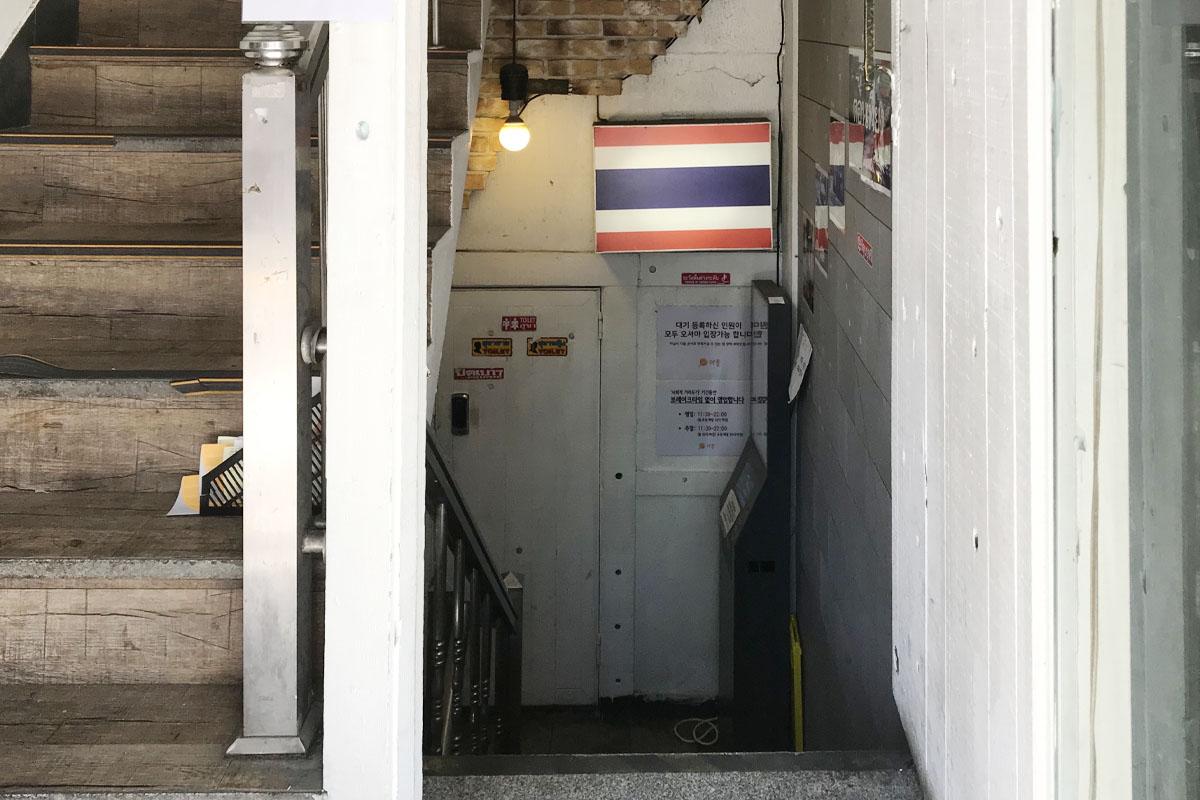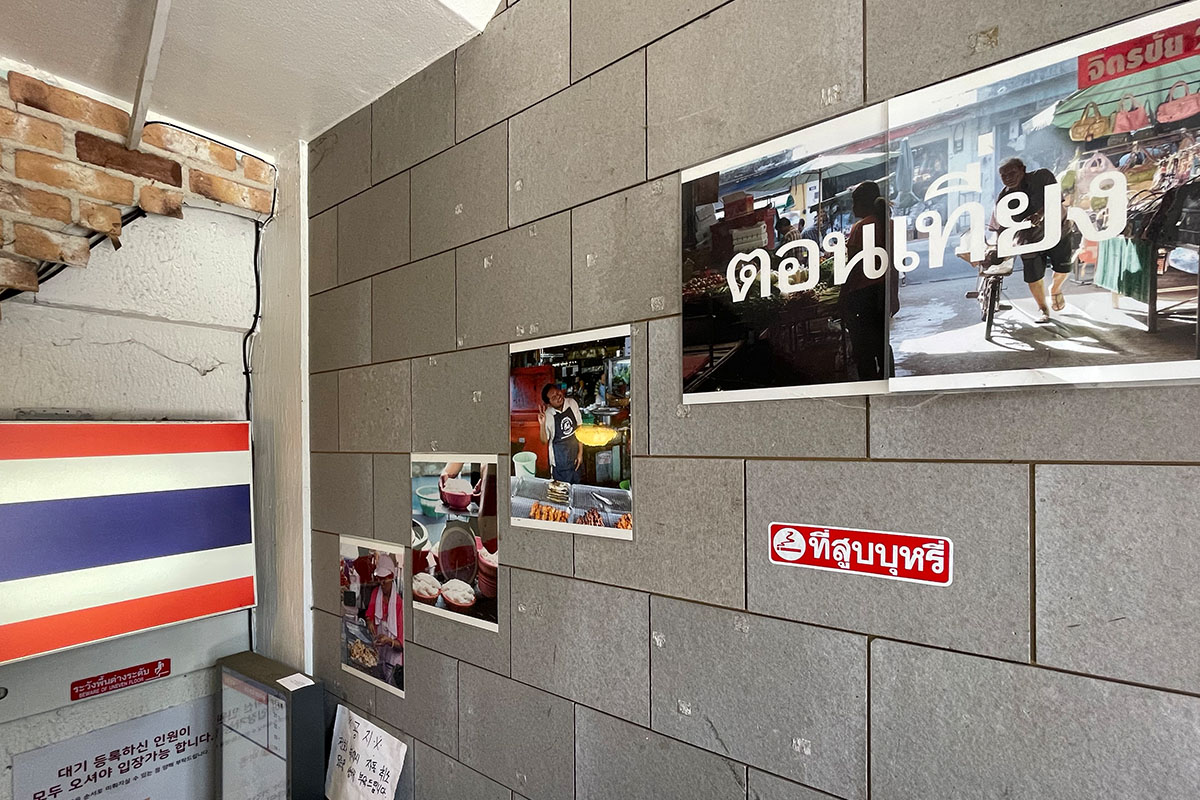 The name of the restaurant is written in Thai. Head down the stairs to find the restaurant. You can find the flag and pictures of Thailand decorating the walls.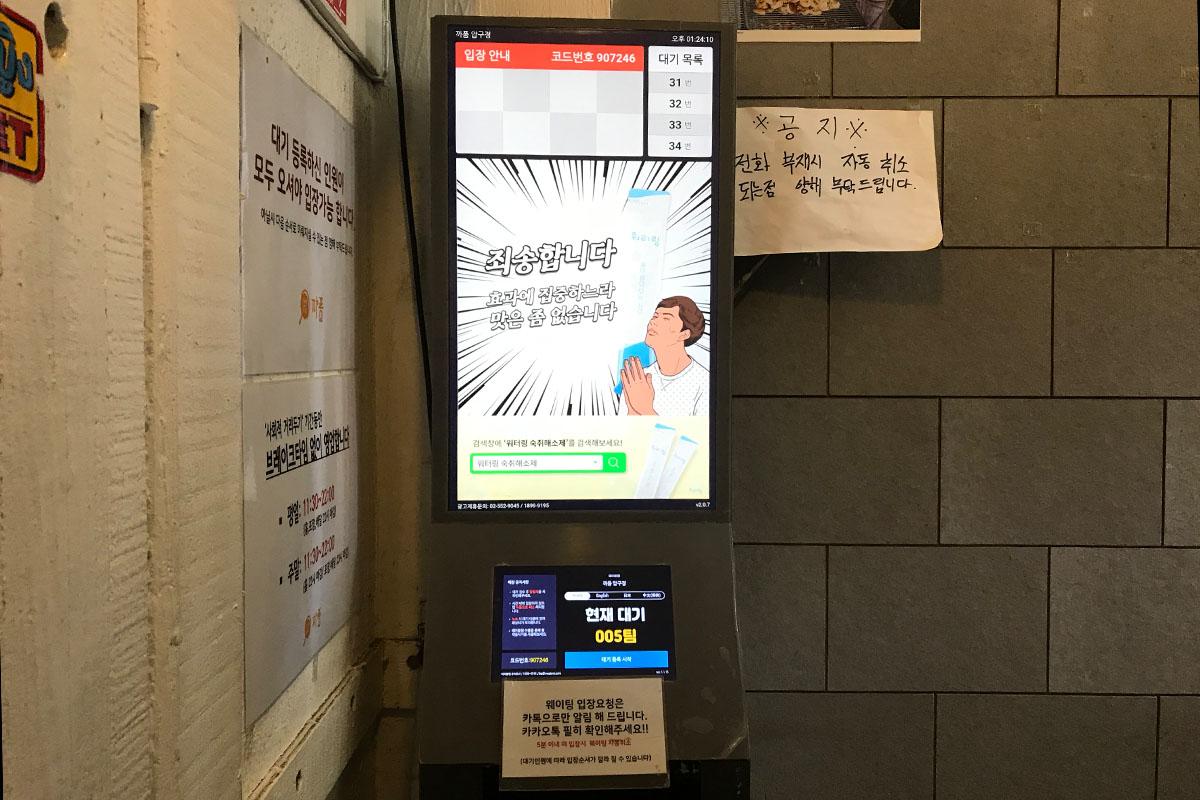 You will find a kiosk device located close to the entrance. Here you have to take a number and wait for your turn. It's a popular restaurant, so you will likely have to wait for a while before being seated. The kiosk display can be changed to English, and it shows how many groups are ahead of you.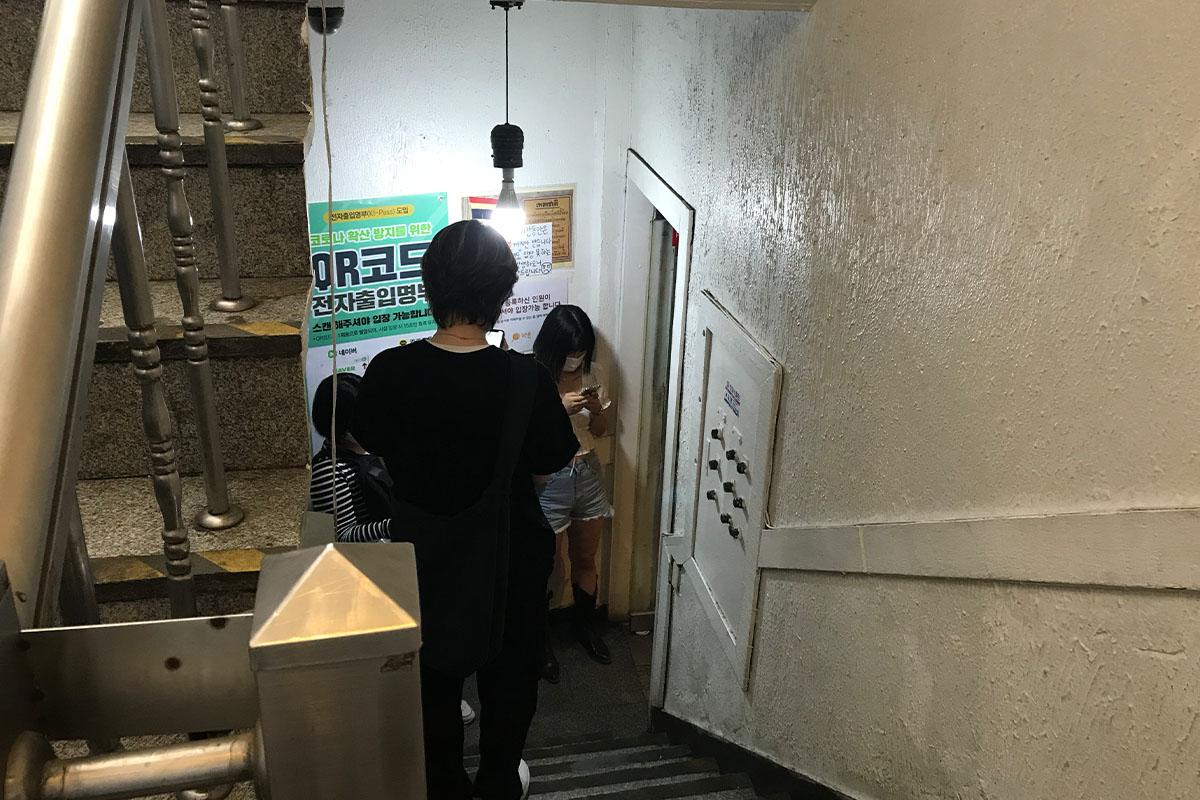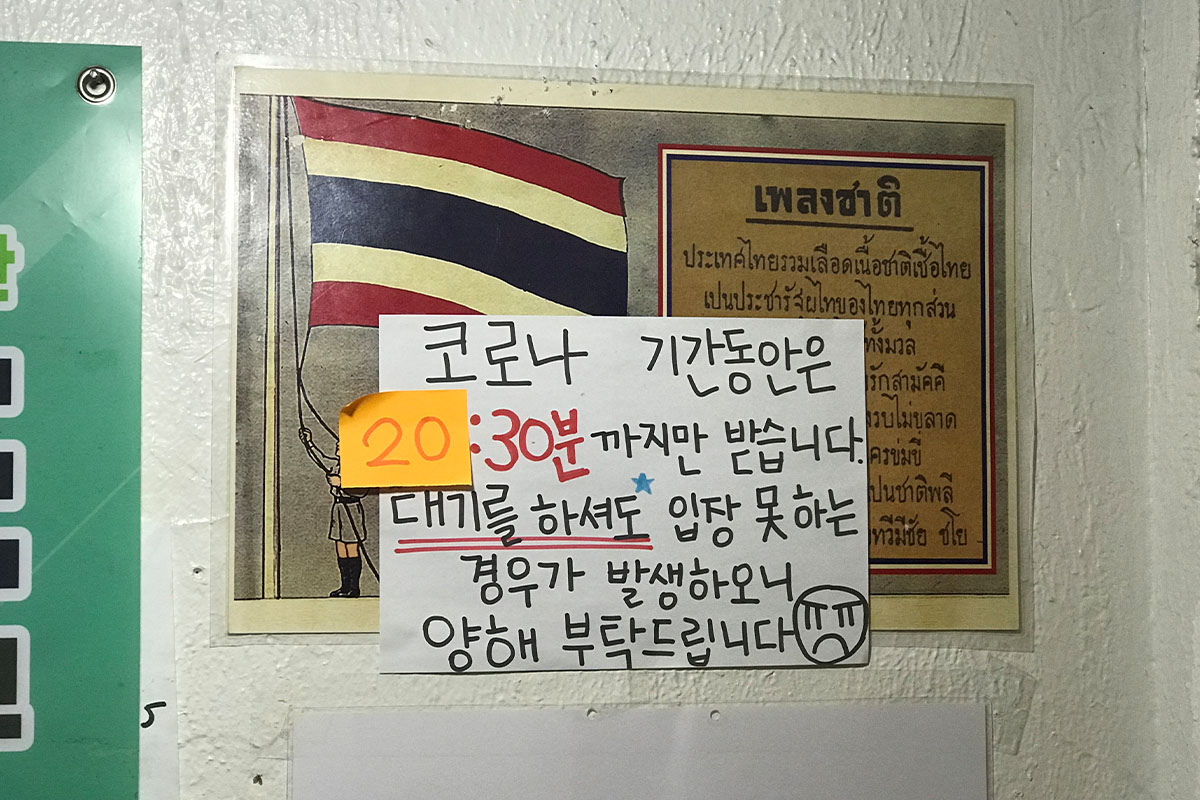 We arrived early afternoon, and there were already a few groups waiting for their turn. What's great about the queue system is that it sends you a Kakao message to let you know when your number is coming up. No need to line up in front of the restaurant! The restaurant has limited its opening hours due to COVID-19. Keep in mind that even if you are in the queue, you won't be able to enter unless your number comes up before 8:30 p.m.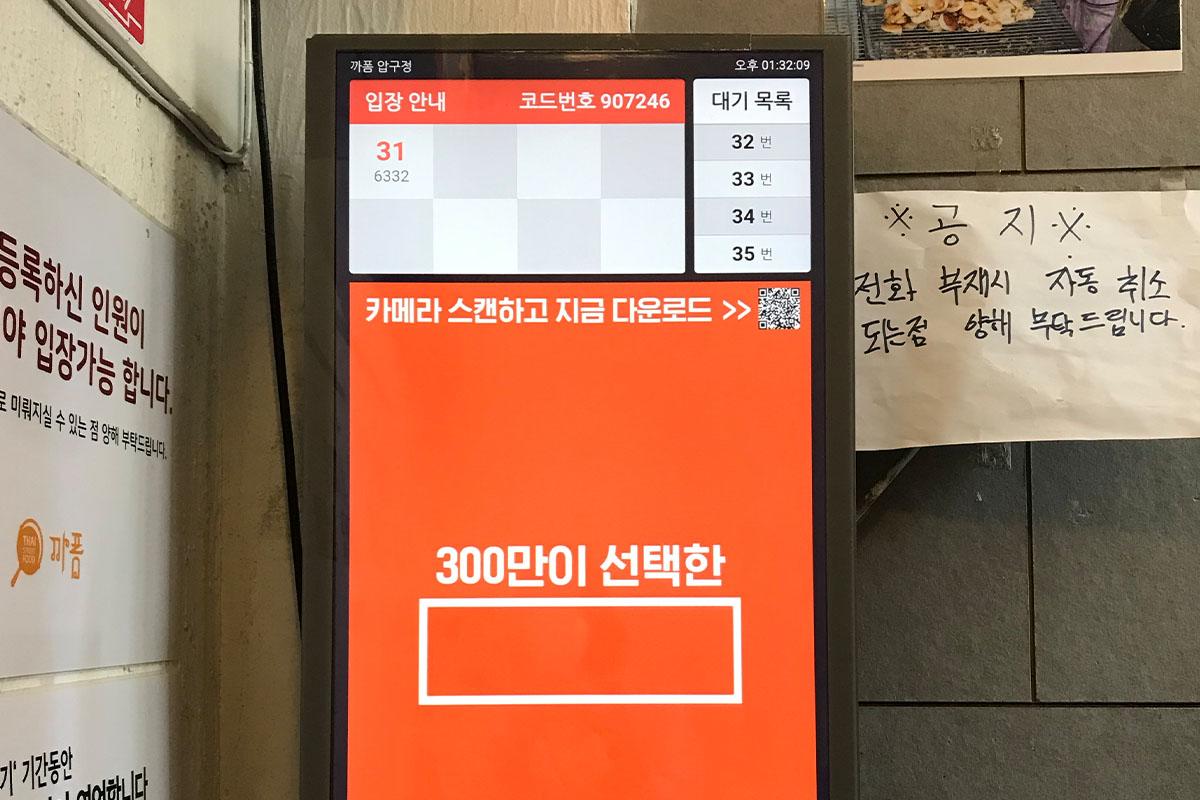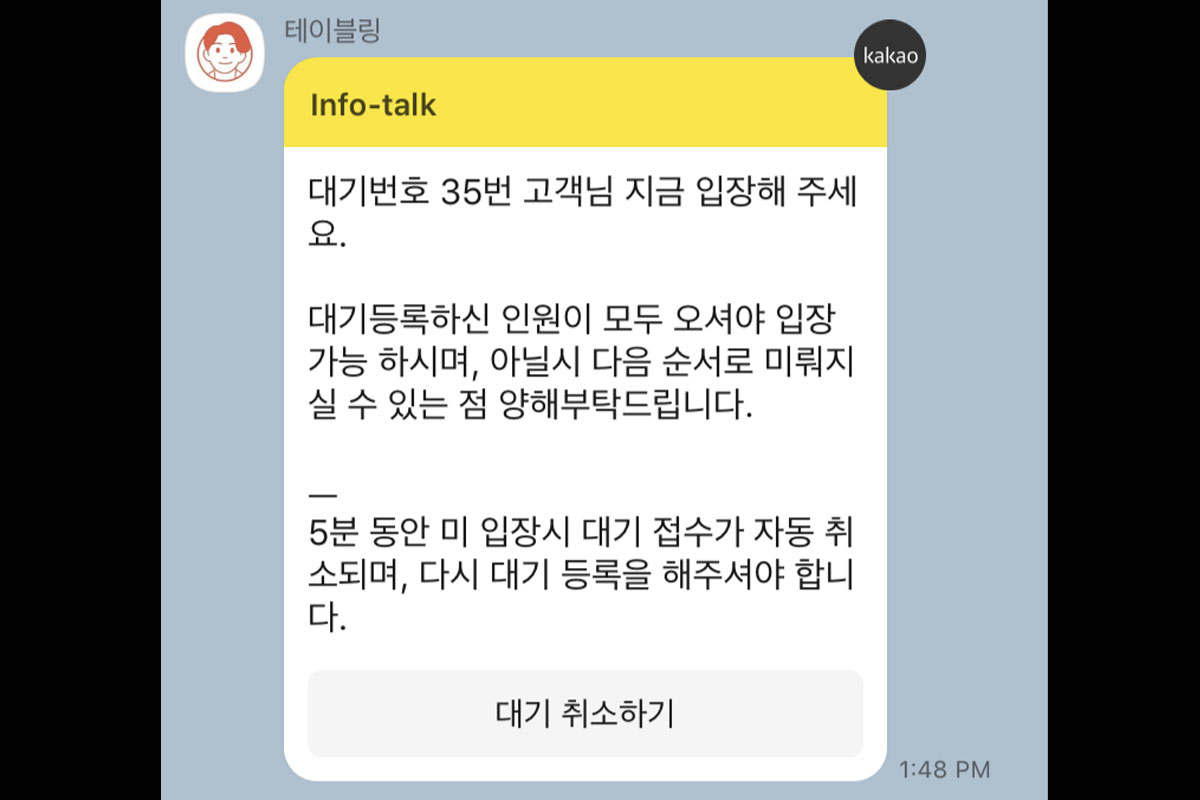 Once it's your turn, the restaurant will let you know both via Kakao and by calling your name at the entrance. However, your table will be canceled unless you show up within five minutes, so make sure not to wander too far from the restaurant!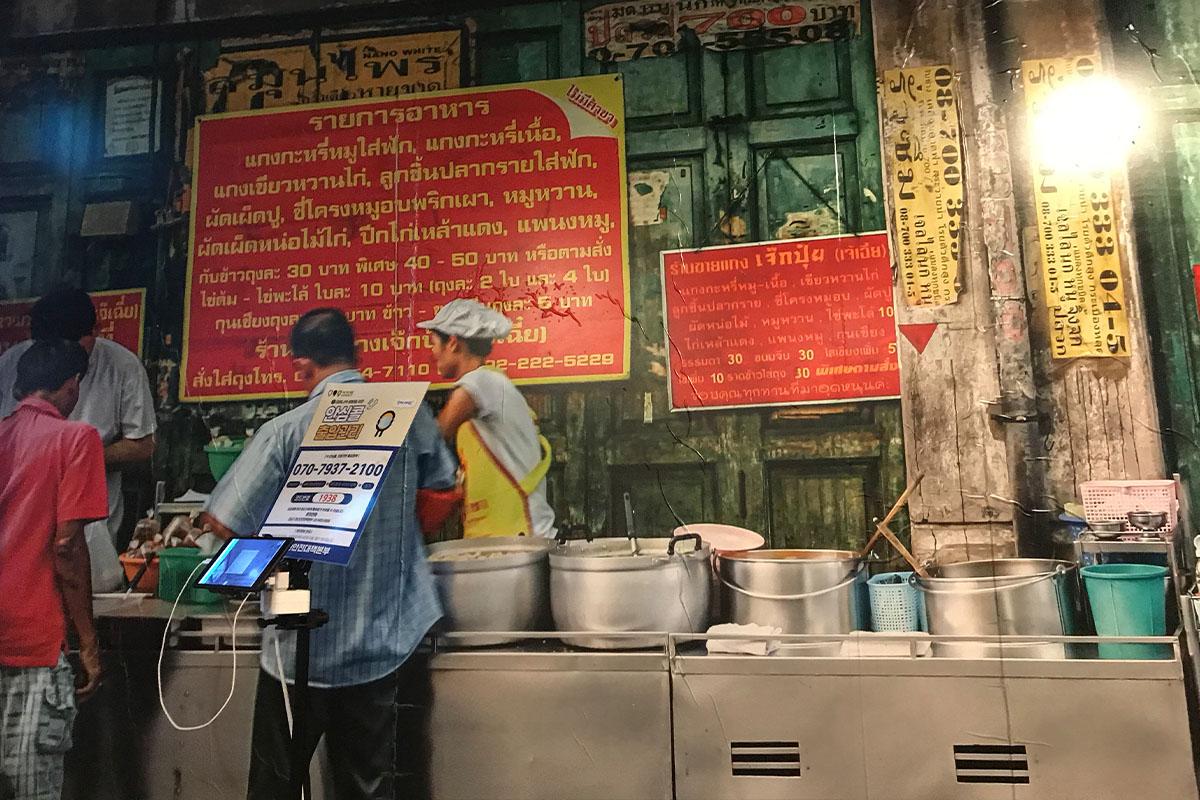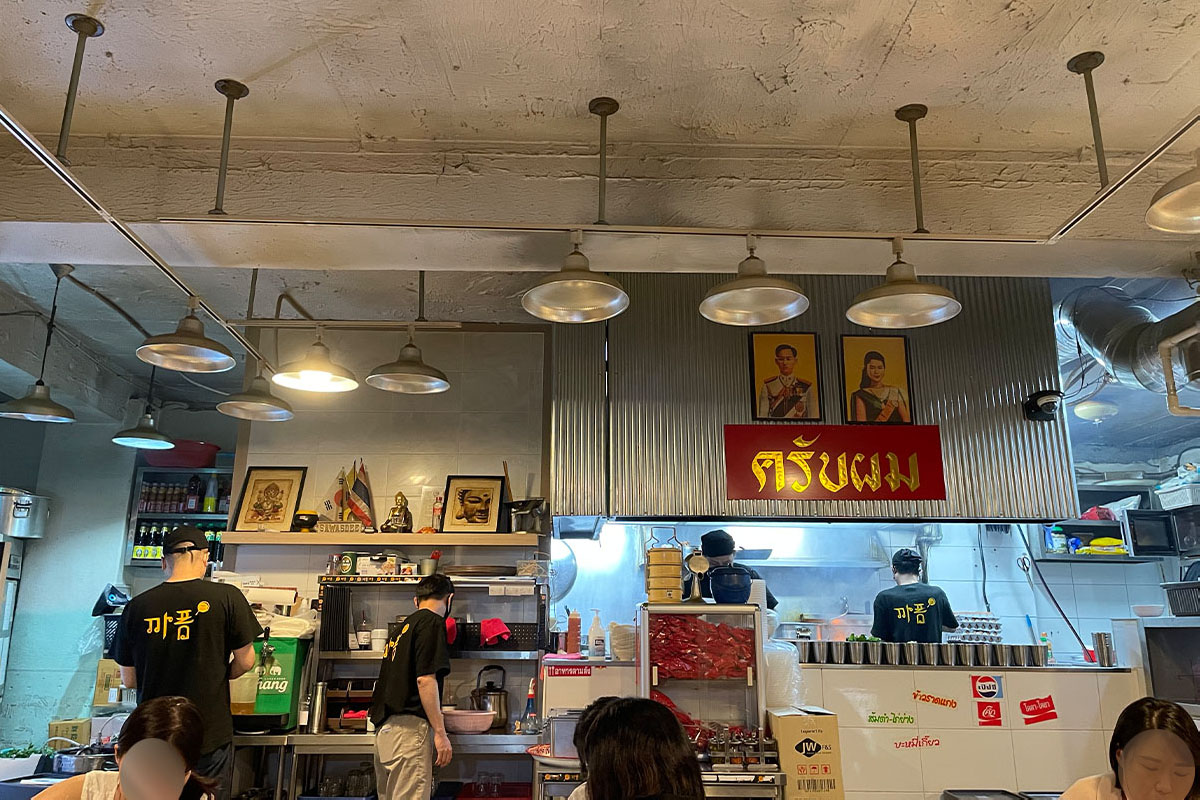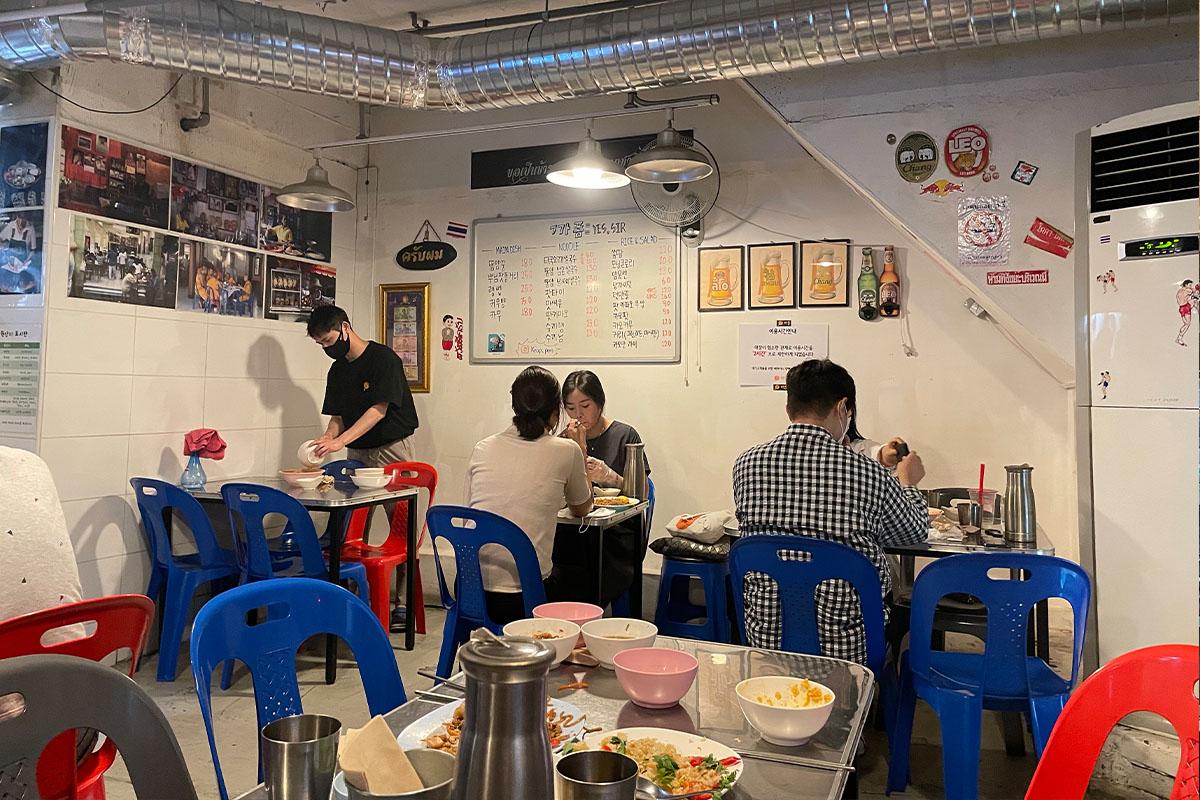 It really feels like you have arrived in Thailand once you step into the restaurant! From various decorations to tables and chairs, it's authentic down to the last detail.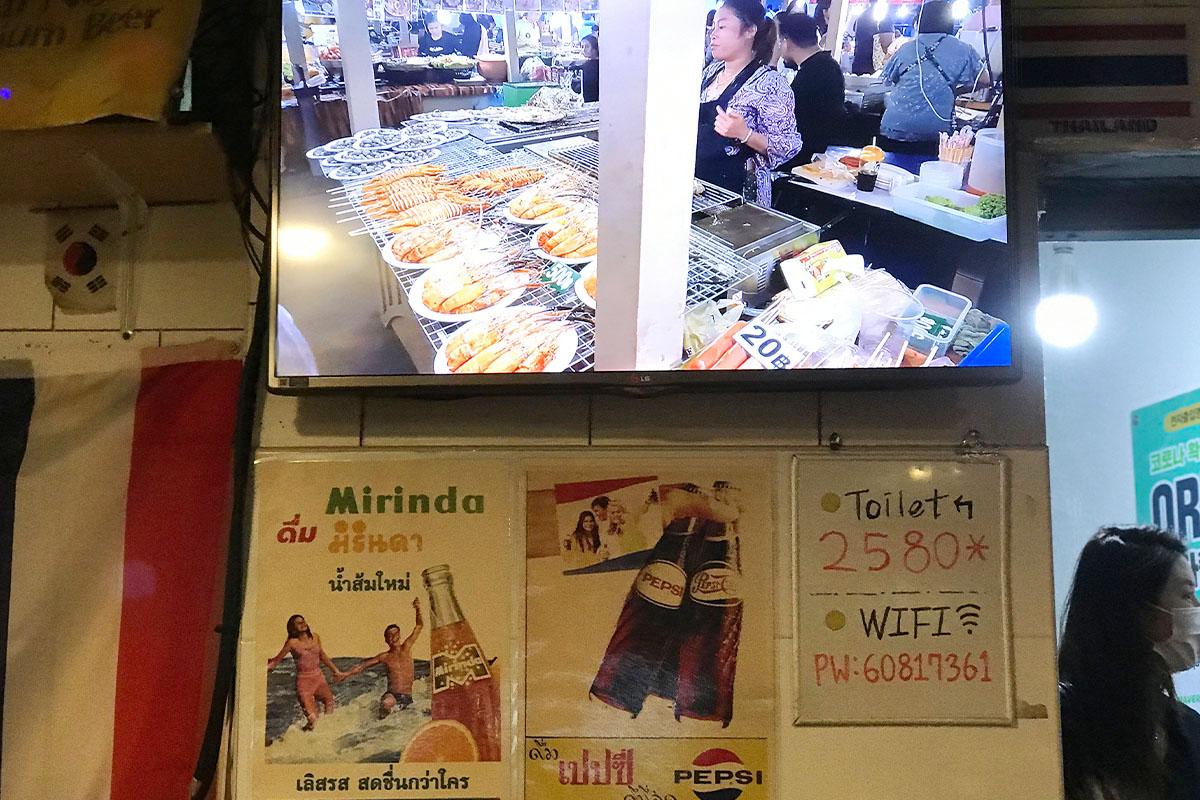 You can enjoy the scenery from Thailand on the TV, including street food vendors plying their trade. Thai music is played in the background to further enhance the experience. We also appreciated the free WiFi that can be accessed with the password located under the television.
Krap Pom is famous for its extensive menu. You'll find many Thai dishes that are hard to find elsewhere in Korea!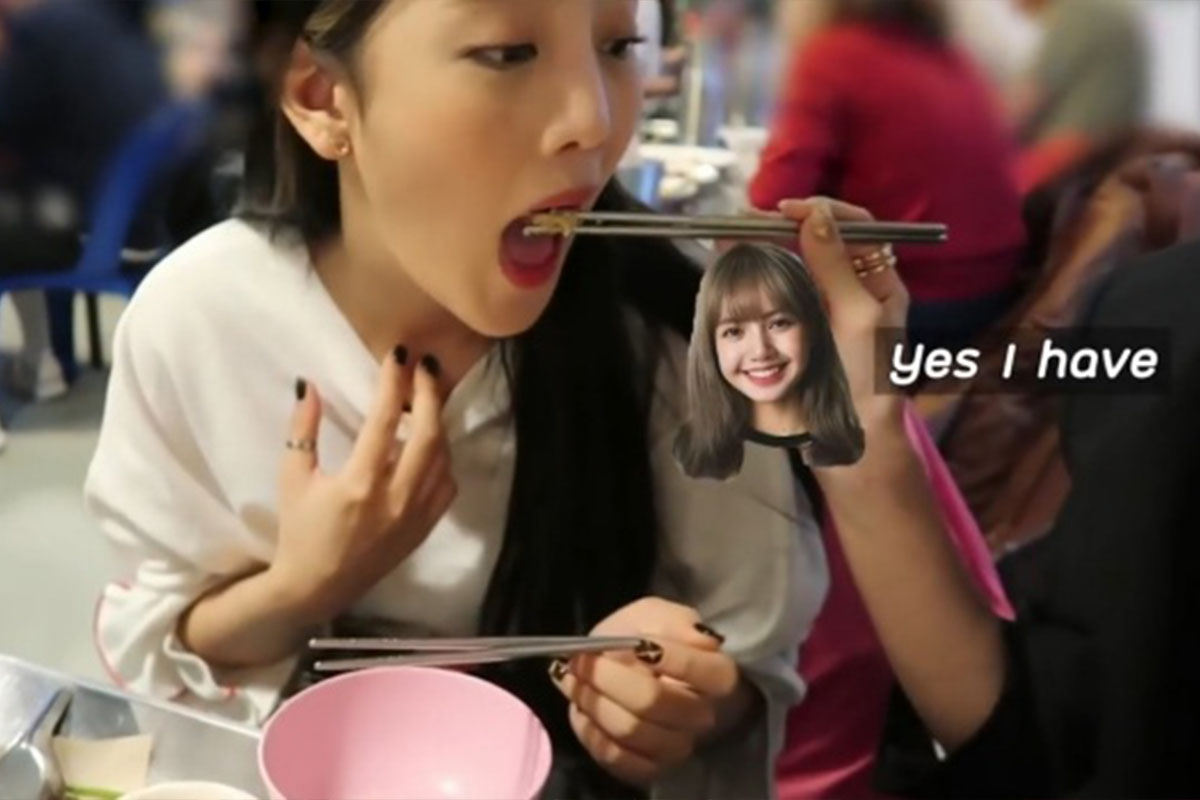 Recently, Lisa (BLACKPINK), Sorn (CLC) and Minnie (I-dle) visited the restaurant together. Seeing the Thai Kpop idols enjoying their food gives extra credibility to the authentic taste of the dishes.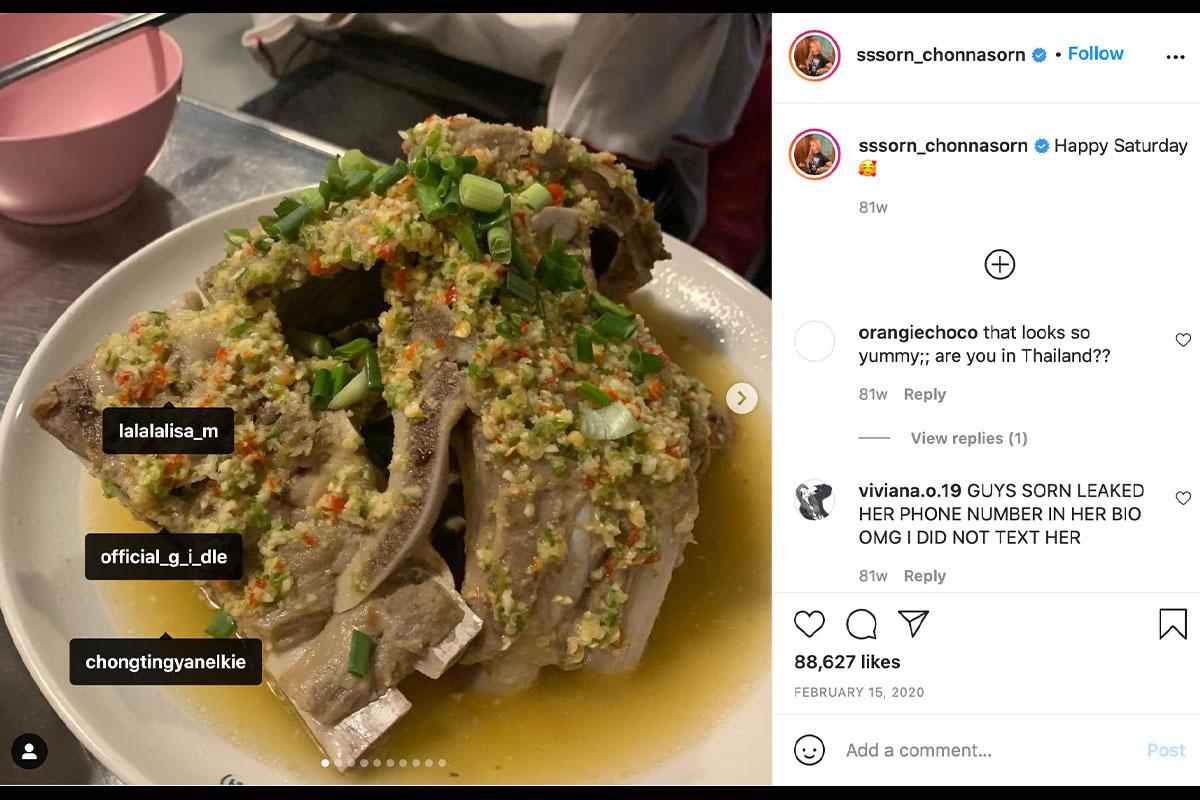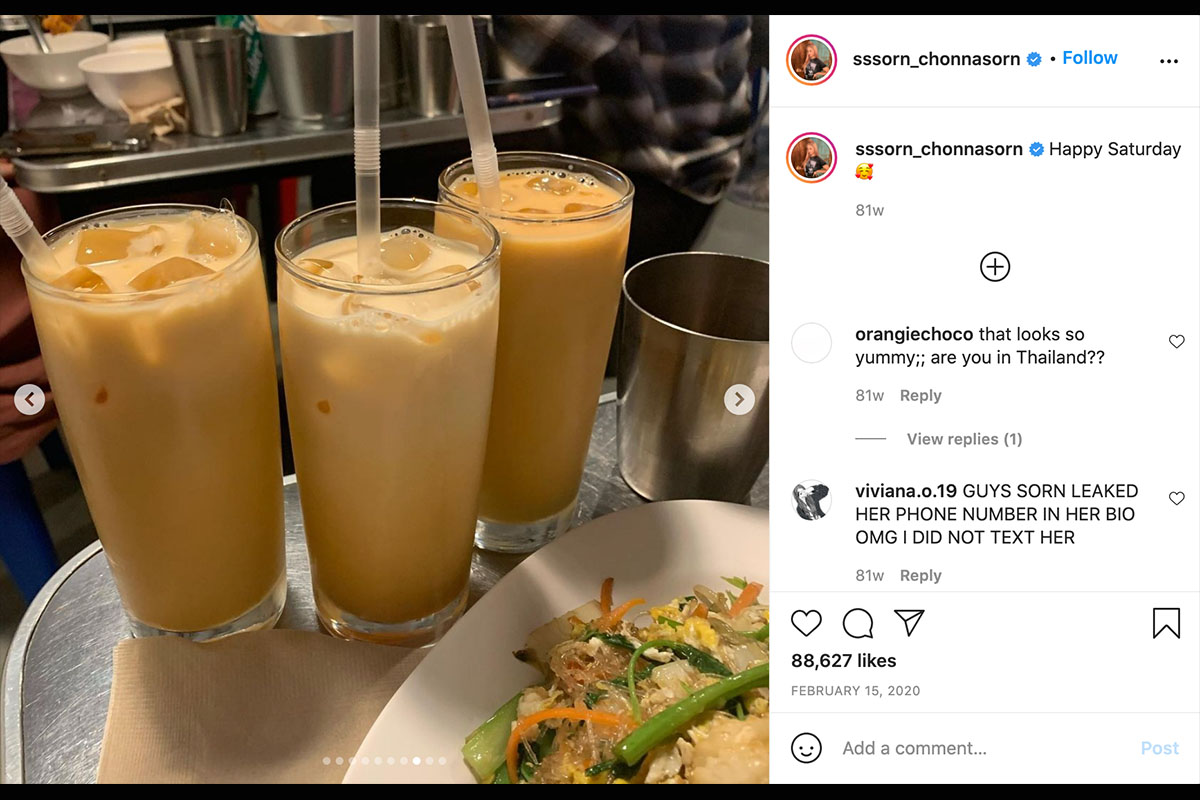 The Kpop stars ordered Thai Iced Tea and Spicy Pork Rib Soup (랭쌥), both popular items, on their visit.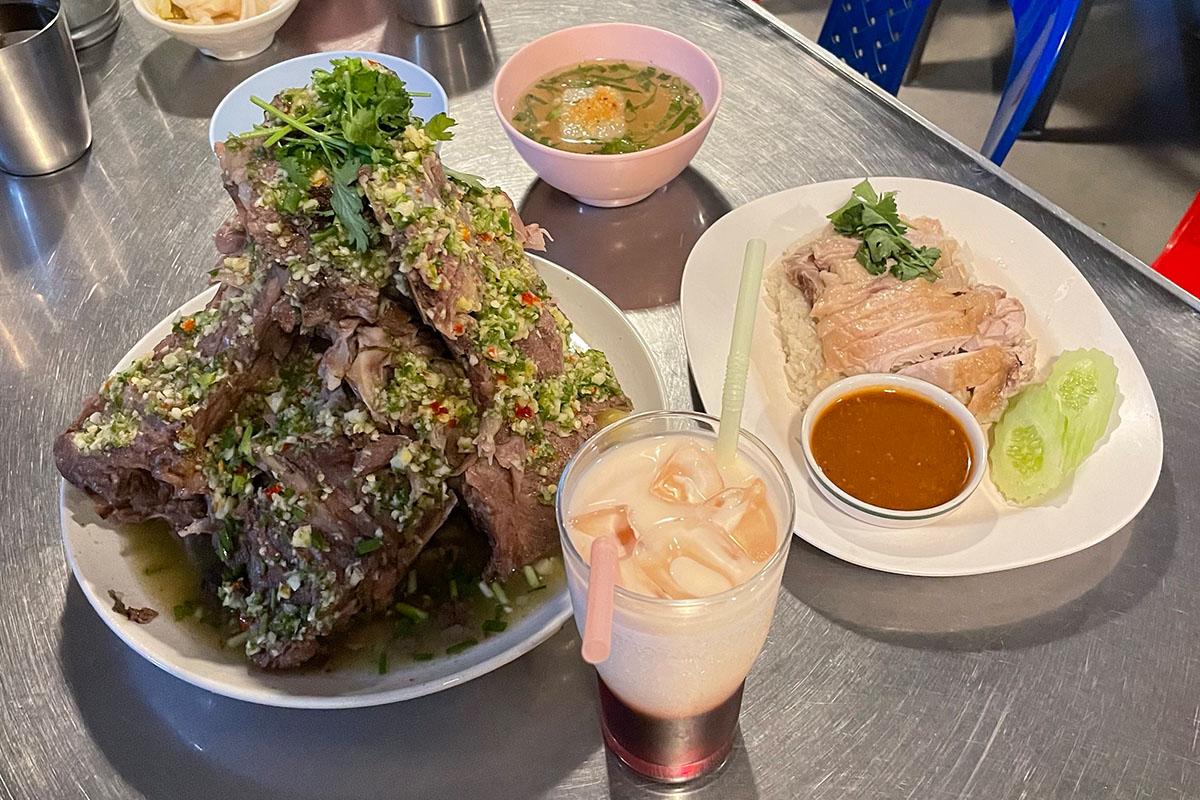 We decided to go for the same, also adding chicken rice (카오만 까이) to our order. We were happily surprised by the spicy pork ribs, which tasted just like the ones we had in Thailand!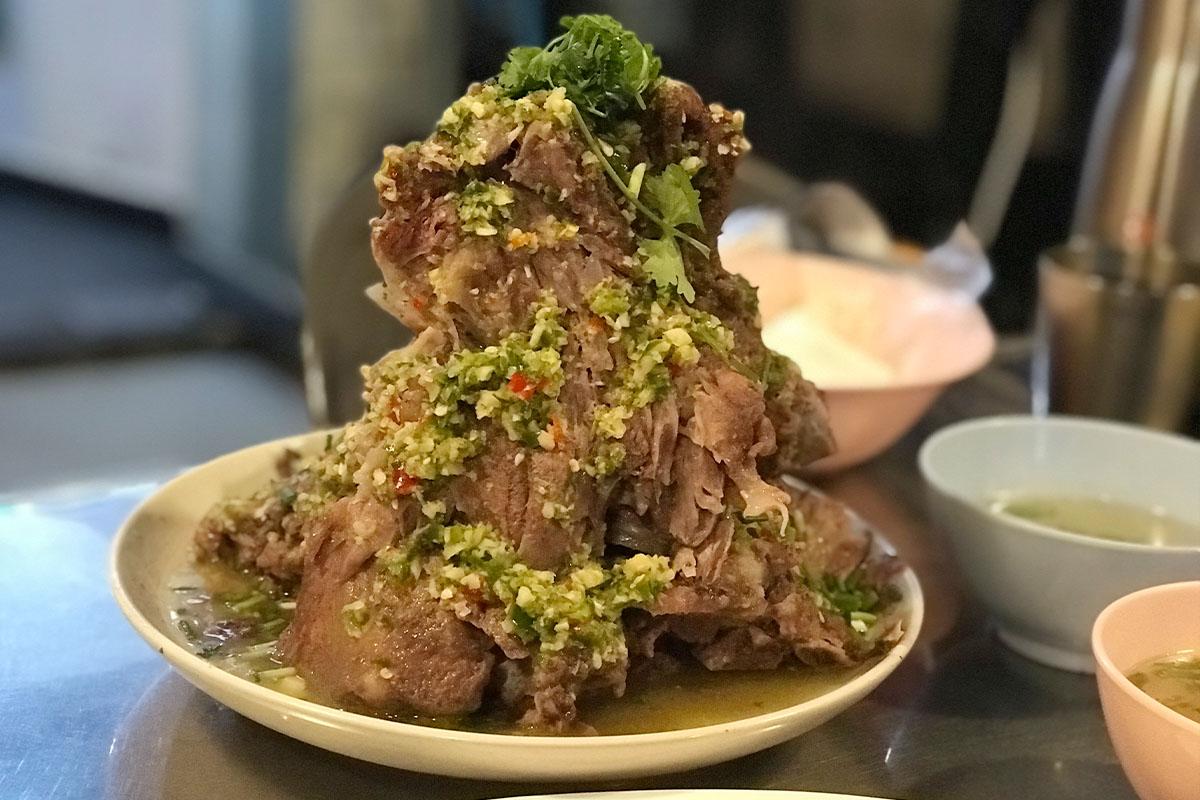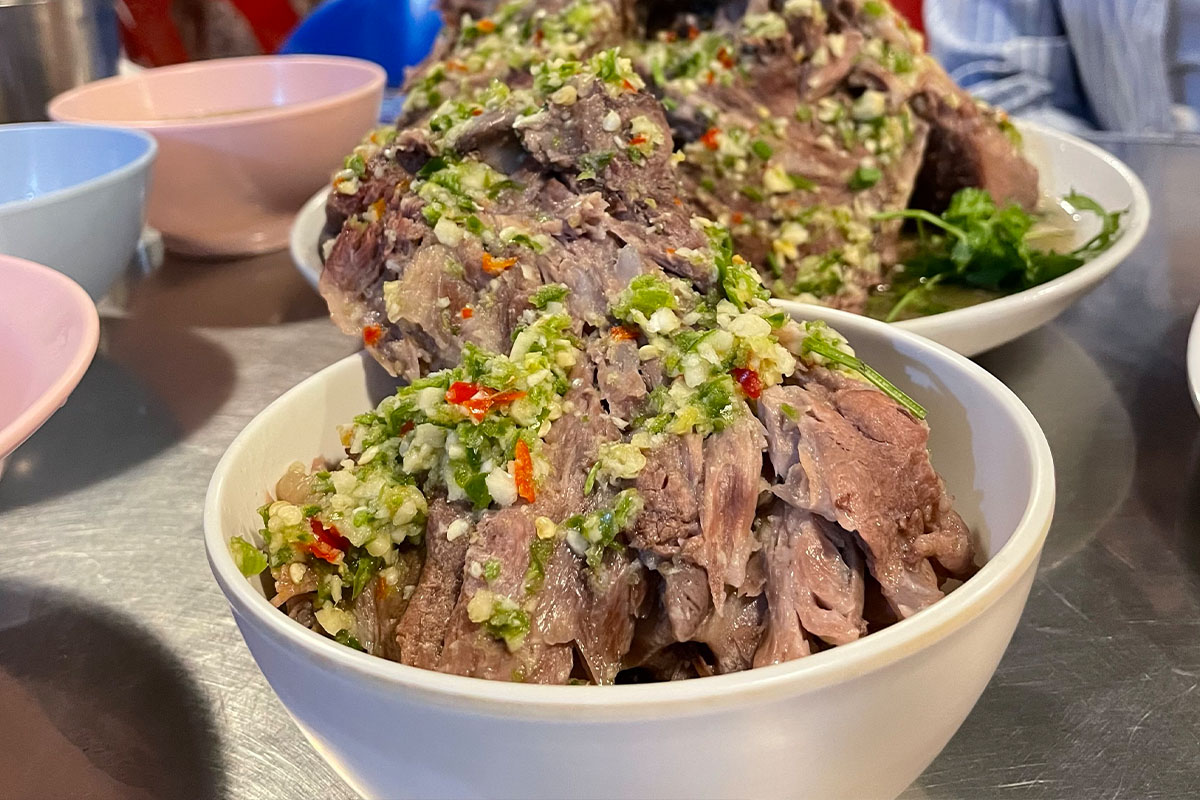 We were excited to try out the Spicy Pork Rib Soup (30,000 KRW)! This seems to be their most popular dish, and the majority of tables around us had ordered it as well. But due to its popularity, the restaurant can run out of ingredients at the end of the day, so try to come early!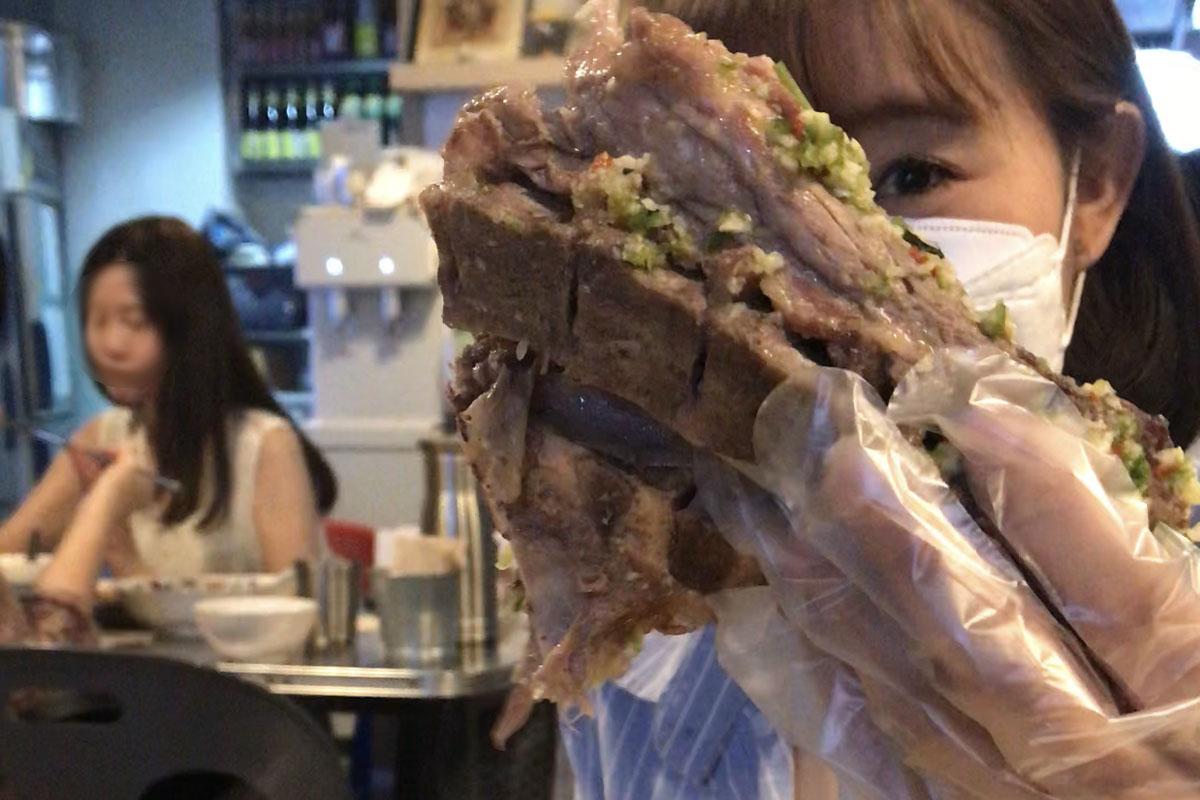 Just look at the size of this piece! It's almost the size of my head! The meat was very tender and the taste great. I have tried the dish in Thailand in the past, and this tastes just like I remembered. It's a little bit spicy, but they can also prepare a non-spicy version if you let the staff know when you order.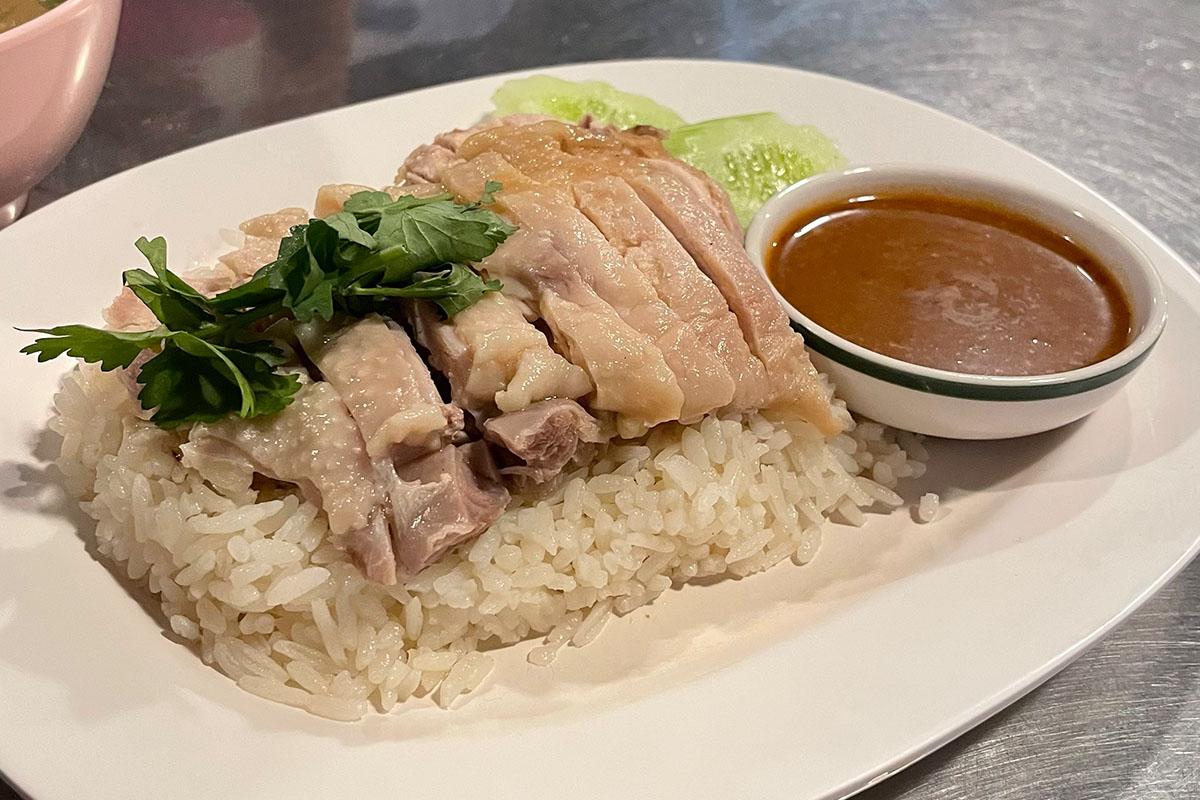 Next up, Chicken Rice (13,000 KRW). The sauce wasn't as spicy as I remembered from Thailand, but nevertheless, it was rich in taste. The chicken meat was tender and went great with the rice. We haven't seen this dish very often on menus in Korea, so give it a try if you visit Krap Pom!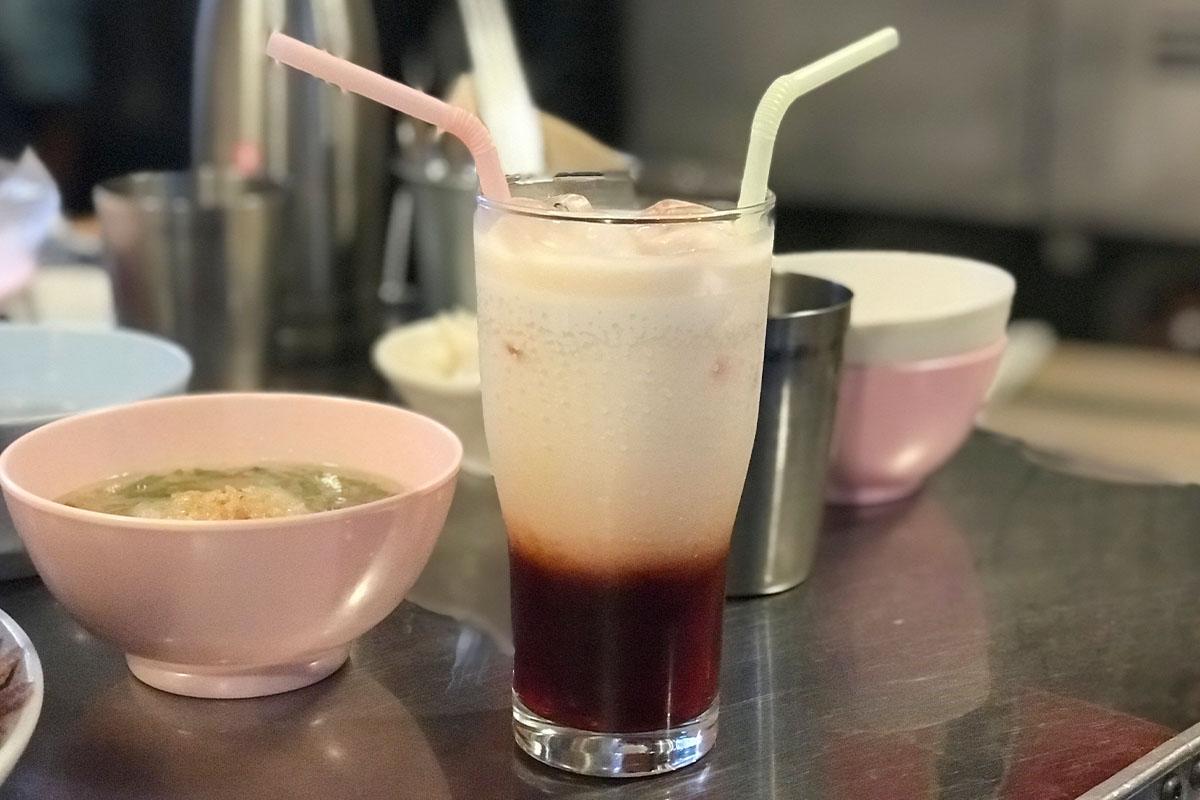 Having some tea gives your mouth a break from hot and spicy food. Krap Pom's Thai Tea tastes great without being too sweet. Just remember to stir before you drink!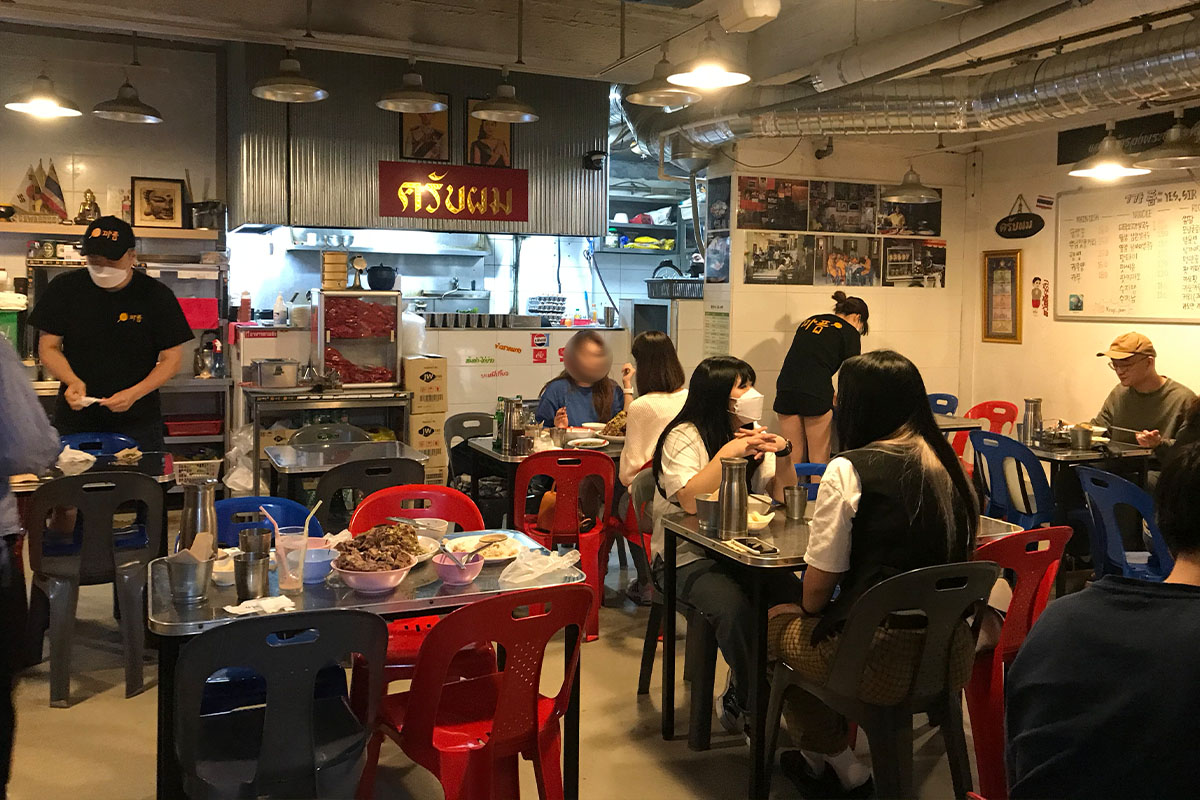 ---
Menu
Spicy Pork Rib Soup
랭쎕


Tom Yum
똠얌꿍


Soft Shell Crab Yellow Curry
뿌님팟풍커리


Braised Pork Leg
카오카무


Hainanese Chicken Rice
카오만 까이


Rice Noodles with Beef
꾸에이띠어우느아

10,000 KRW (12,000 KRW for big bowl)

Pad Thai
팟 타이


Pad See Ew
팟 씨유

Pad Kapra Moo Sap
팟 카파오 무쌉

Thot Man Gung
텃만꿍

Som Tum
쏨땀


Glass Noodle Salad
얌운센

---
We can highly recommend Krap Pom for those looking for authentic Thai food in the Apgujeong area! If you are looking for a Thai restaurant in Hongdae, check out Amazing Thailand.
---
If you have any questions or concerns, please leave a comment below or send us an email at help@creatrip.com! You can follow us on Instagram, TikTok, Twitter, and Facebook to stay updated on all things Korea!
---