Boseong Green Tea | Stop By To Try Their Famous Red Bean Bingsu
Enjoy Some Peace And Quiet In The Middle Of The Busy City!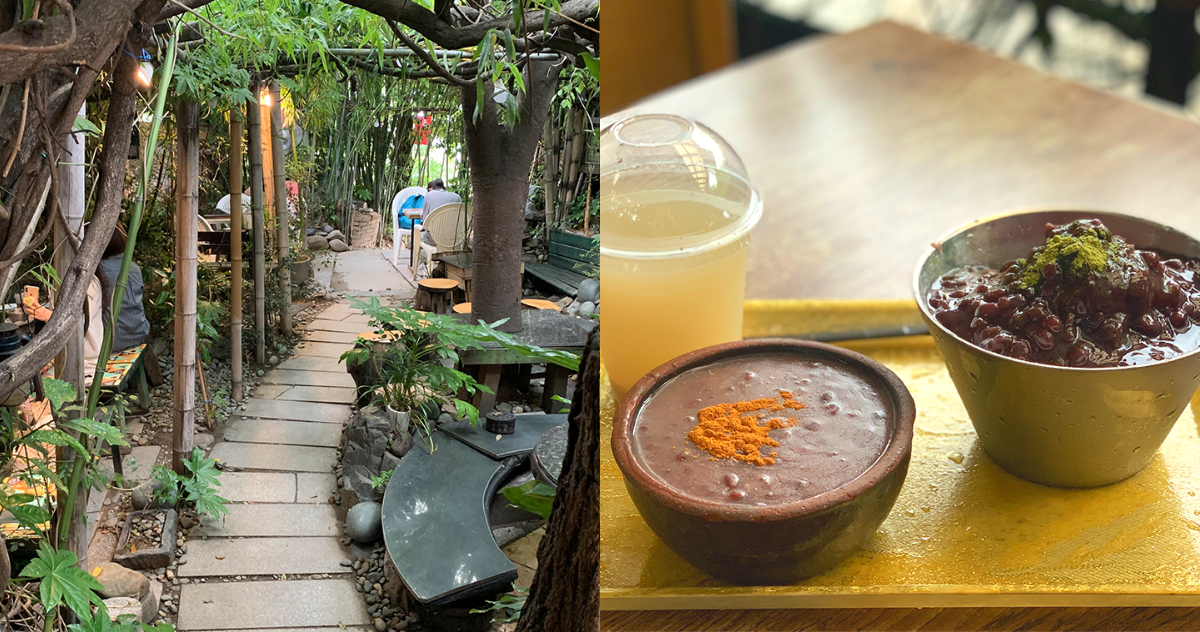 Aren't you craving some sweet and refreshing desserts this hot summer? Then check out the Boseong Green Tea. You can find yummy desserts at a cheap price. If you're a green tea lover, you can't miss it!
---
Our Visit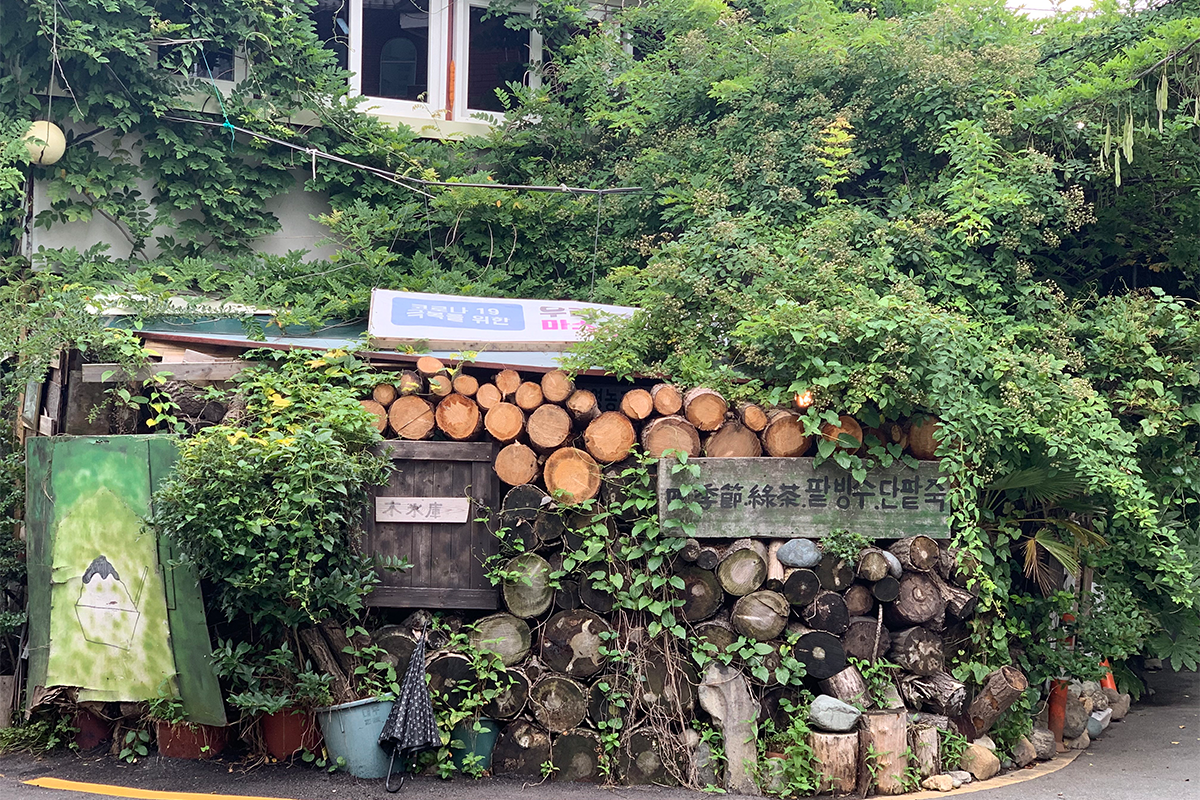 Namcheon is only two stops from Gwangan Station. If you're finished eating in Gwanganlli and want dessert, this is just a 30 minute walk away!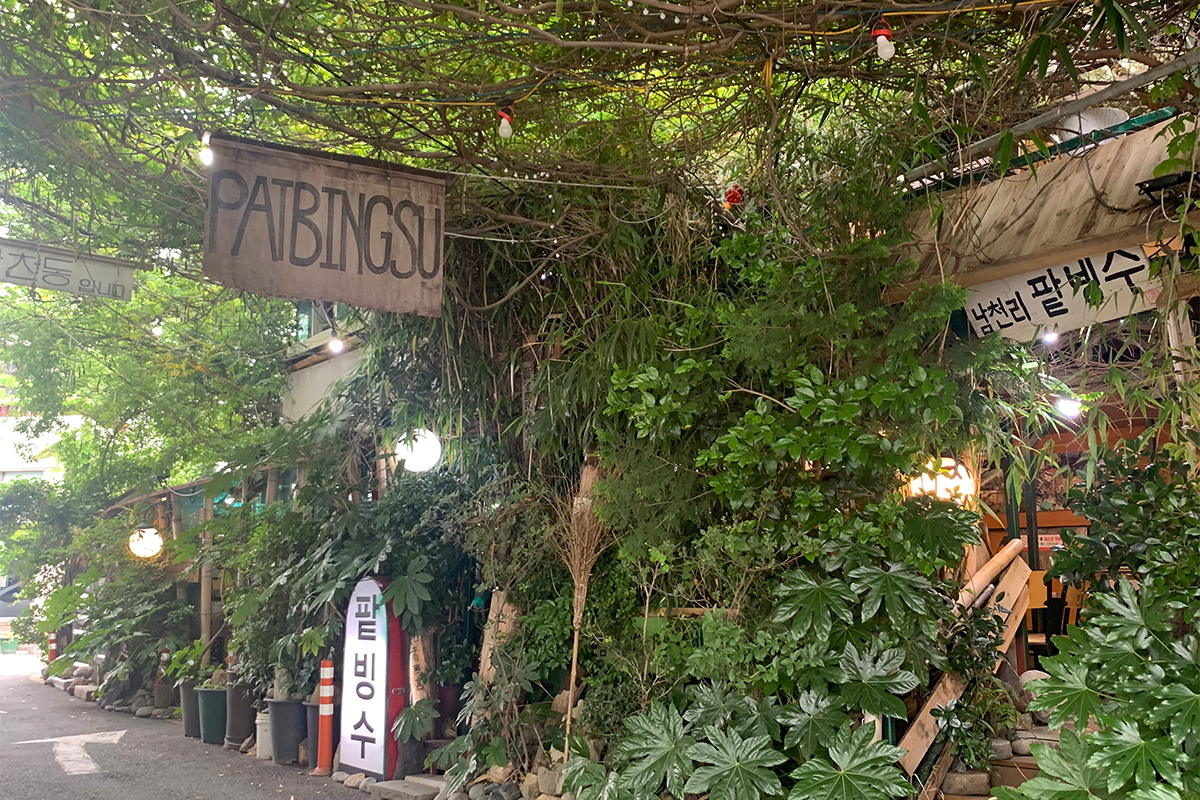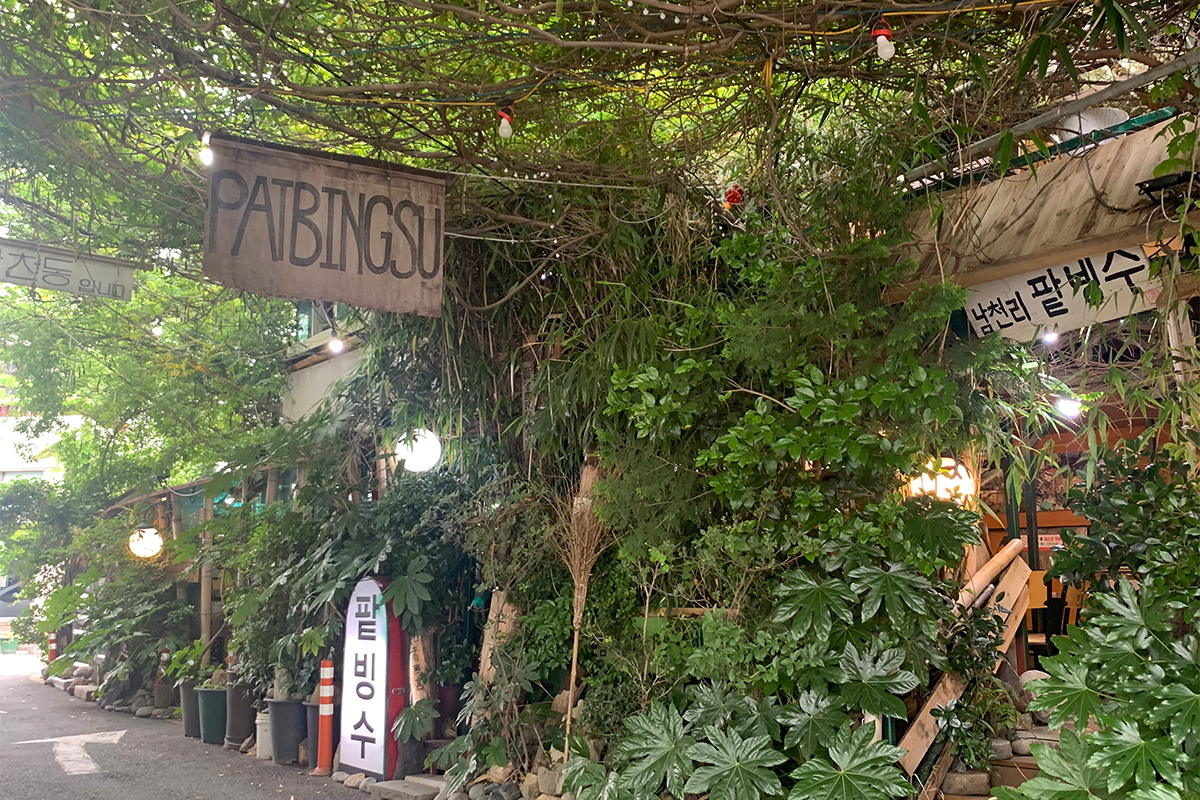 Just looking at the outside, there are many trees and plants and it feels like you're suddenly at a forest in the city.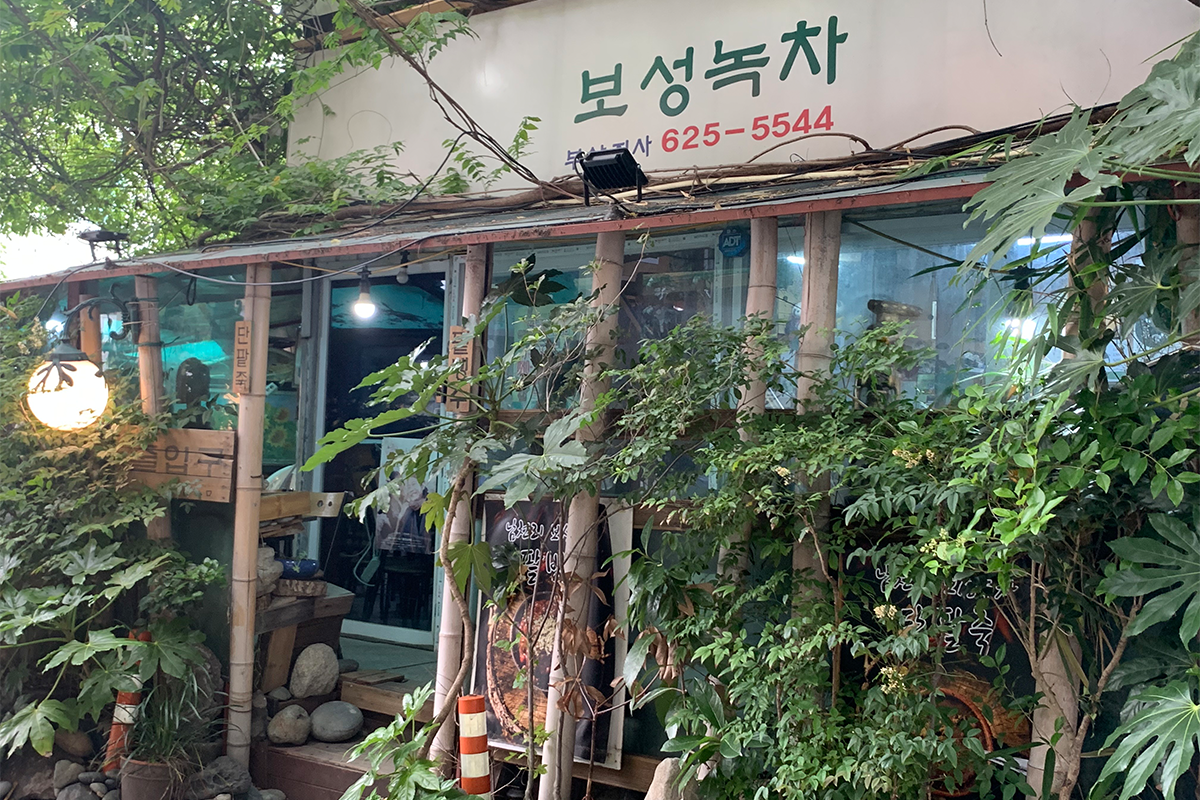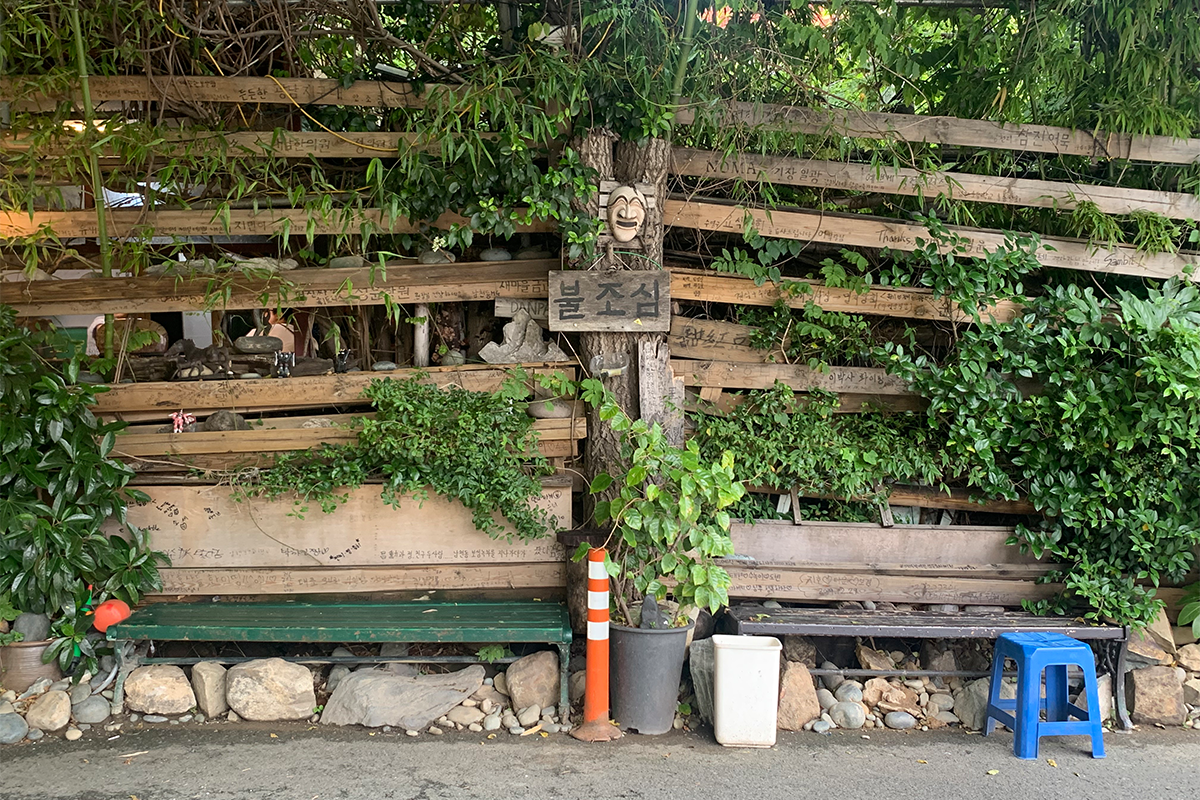 Many people sit here and take a break before going in.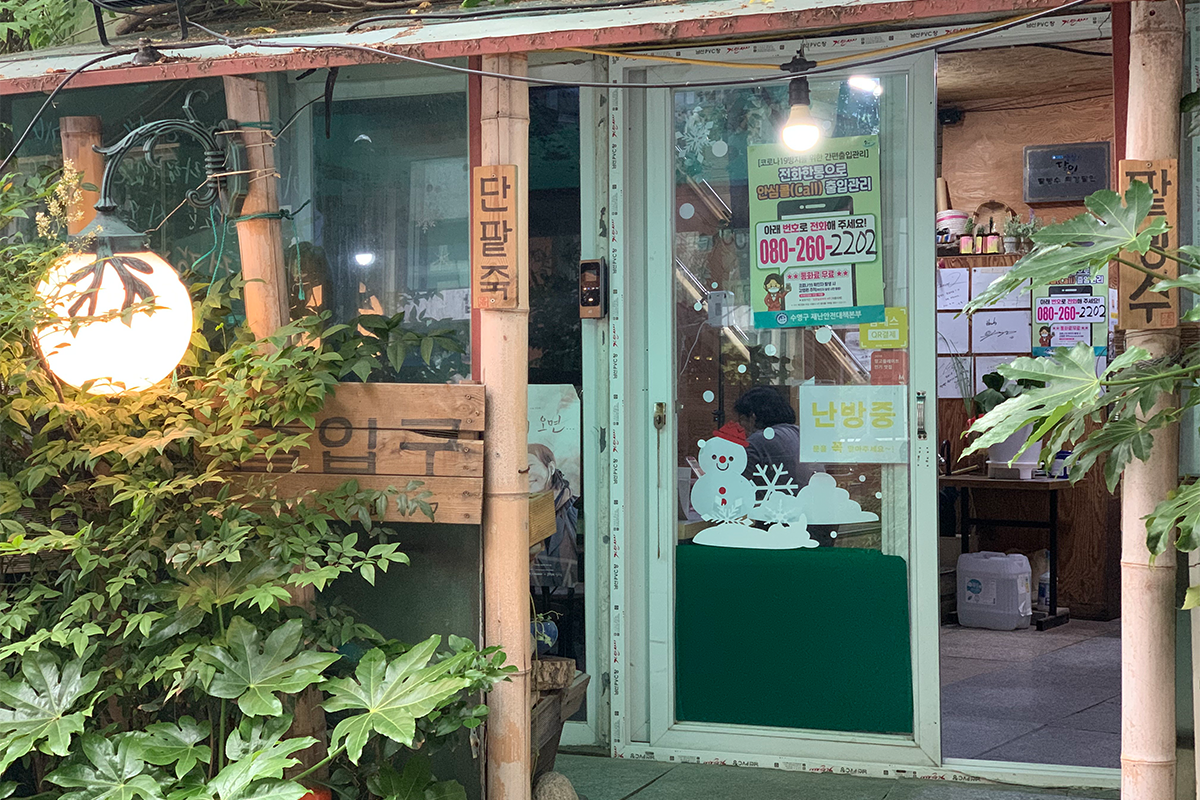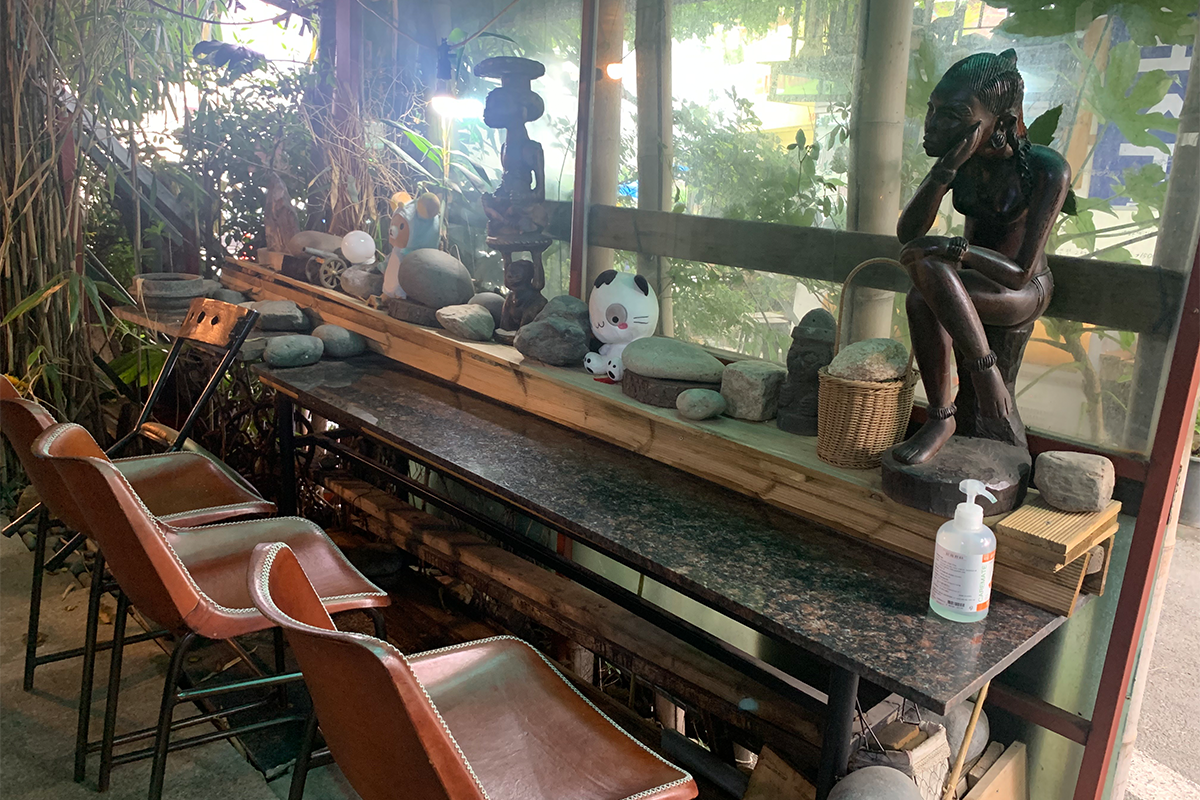 Most of the decorations inside the store are green and dark brown, so it feels very traditional.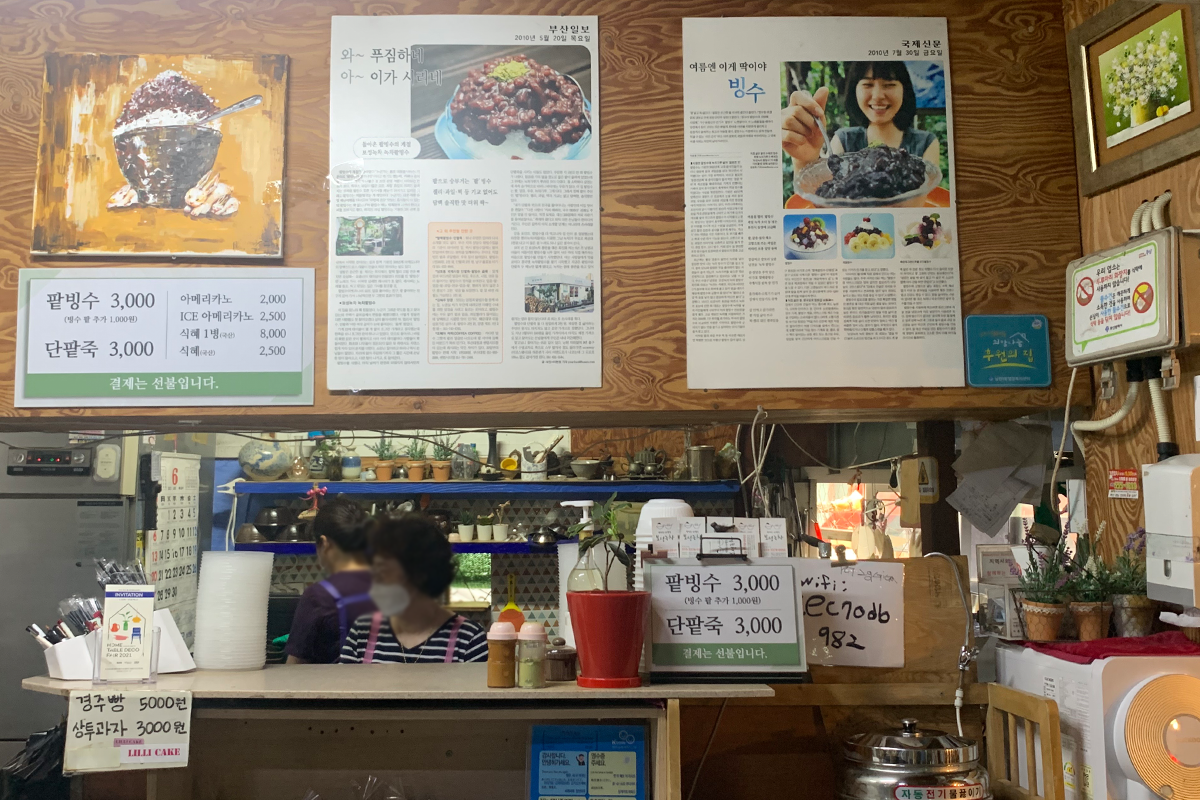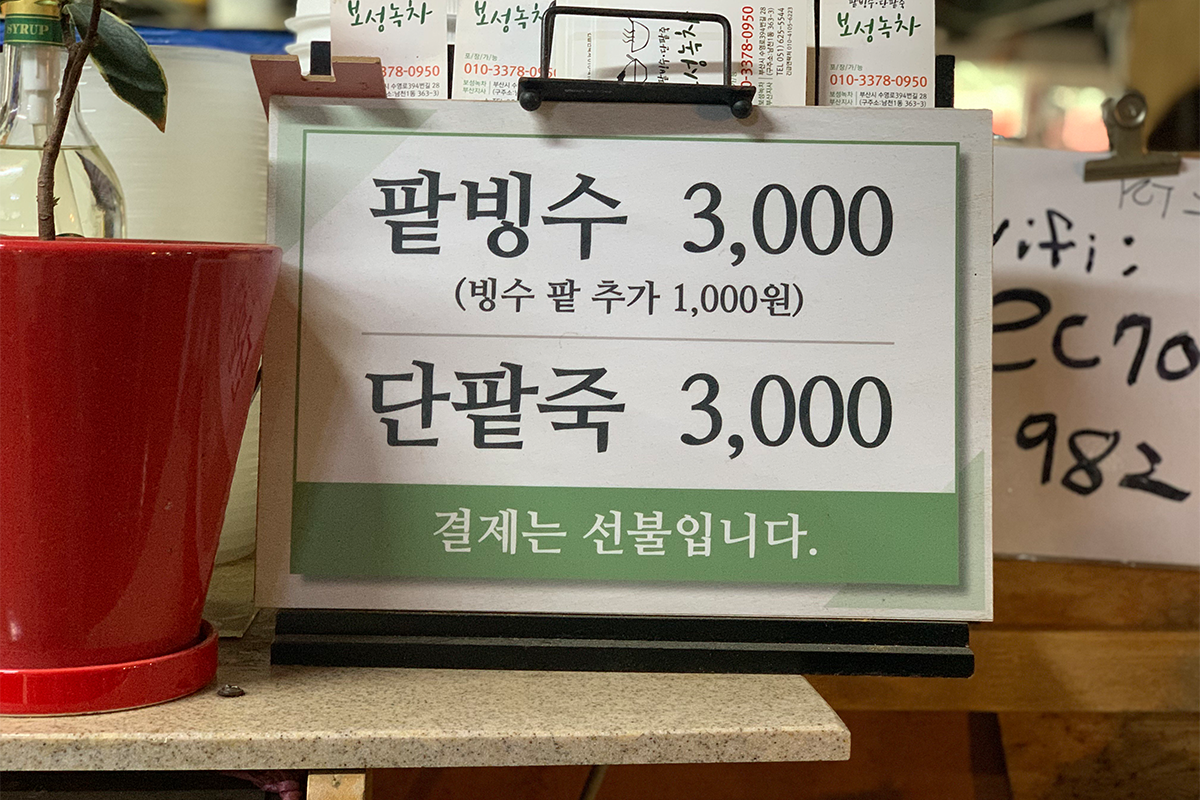 The menu includes red bean bingsu (if you want more red bean, it's an extra 1,000 won) and red bean porridge and the prices aren't expensive. They also have coffee and sikhye (Korean traditional sweet rice drink).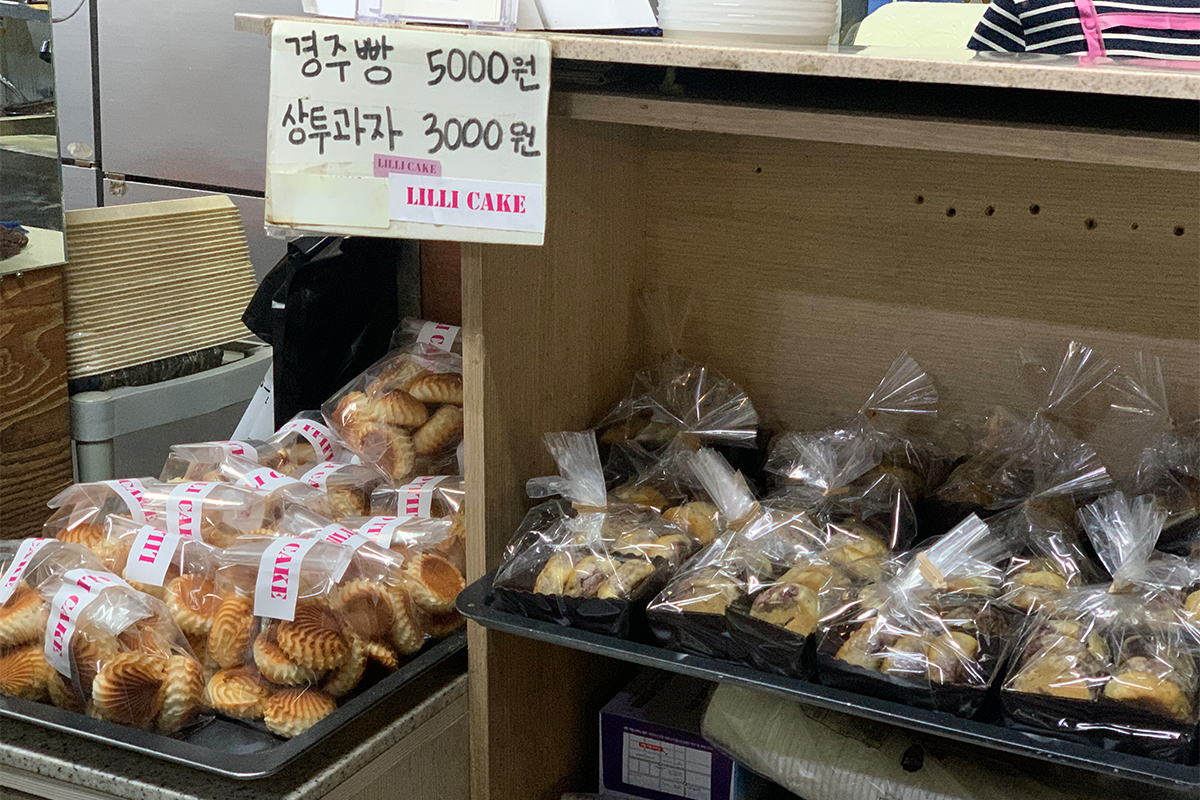 If that's not enough, they also have some other biscuits and snacks.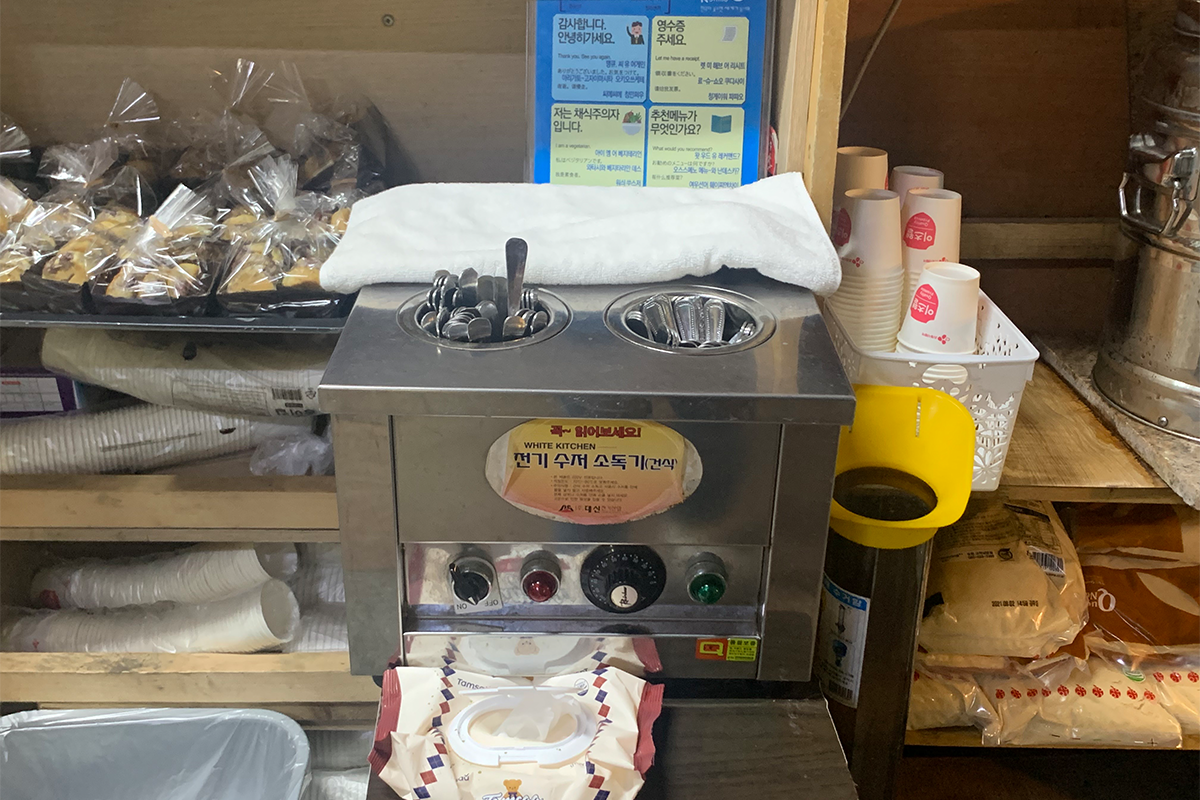 After order, remember to get your utensils here.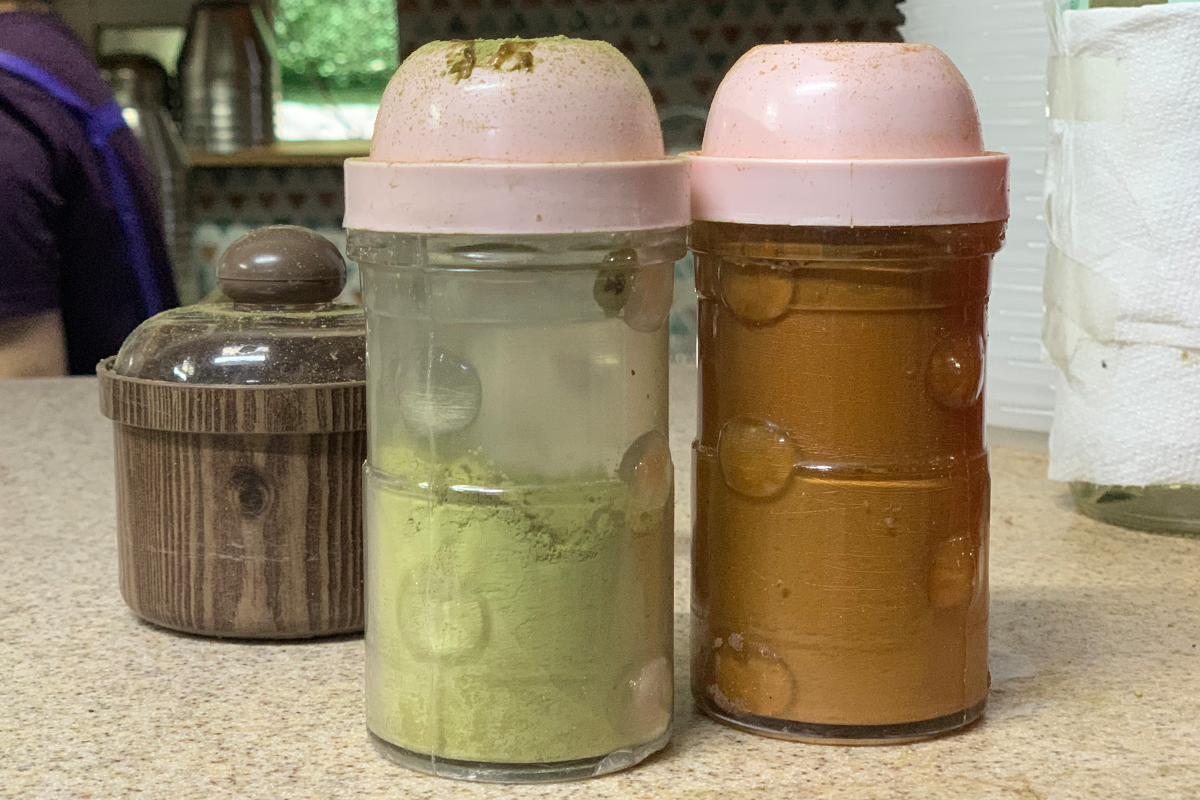 There's also extra brown sugar, green tea powder or cinnamon powder that you can add.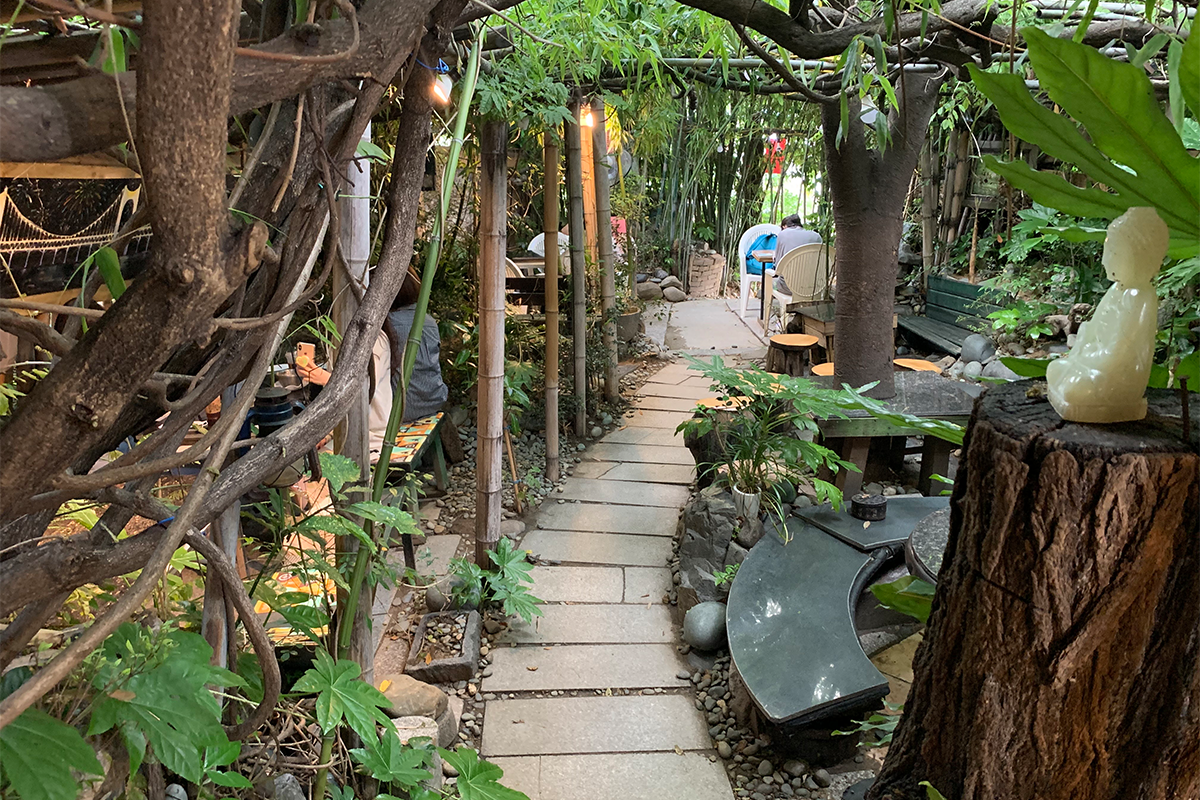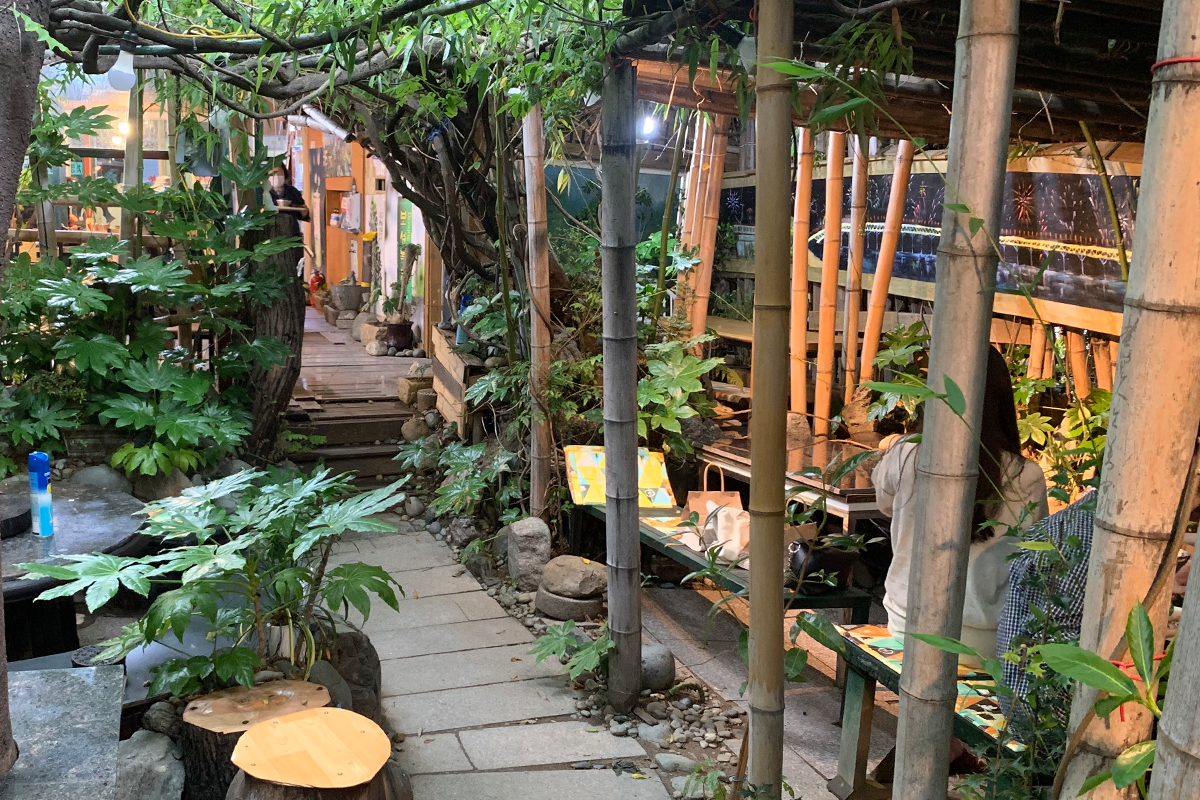 Every step you take makes you feel like you're going deeper and deeper into the forest.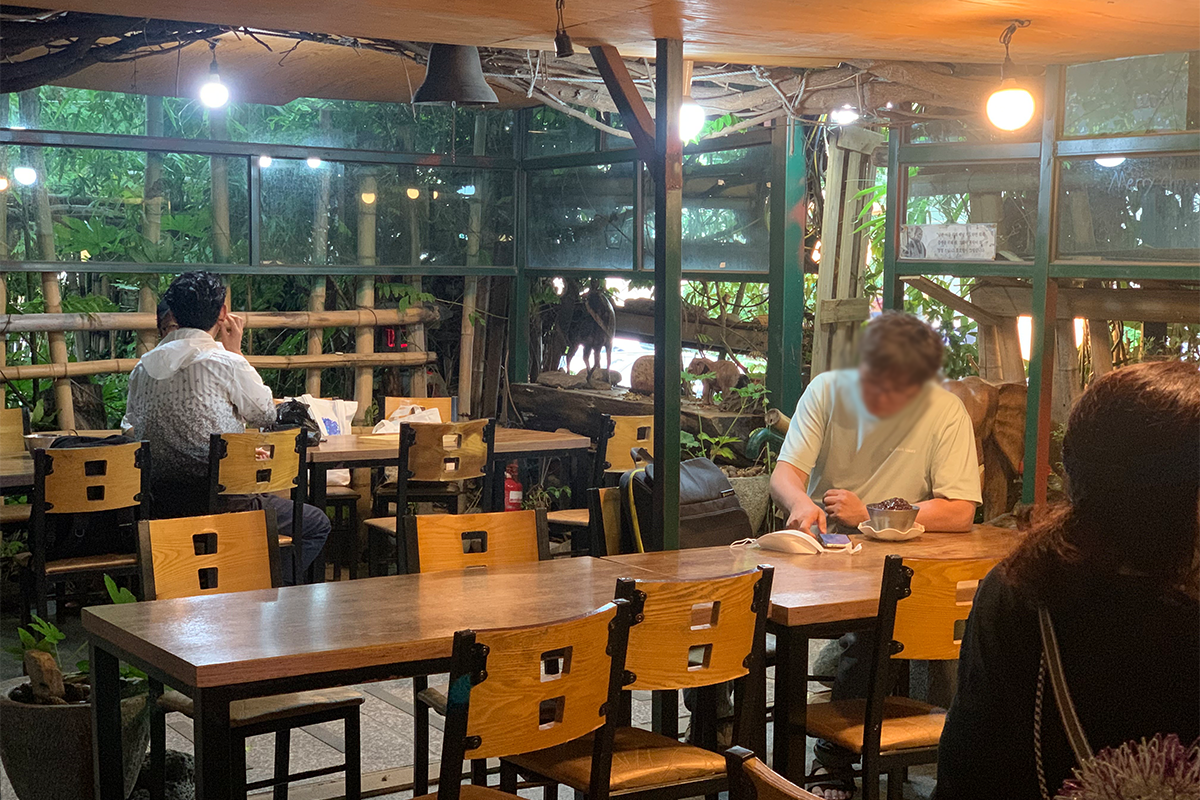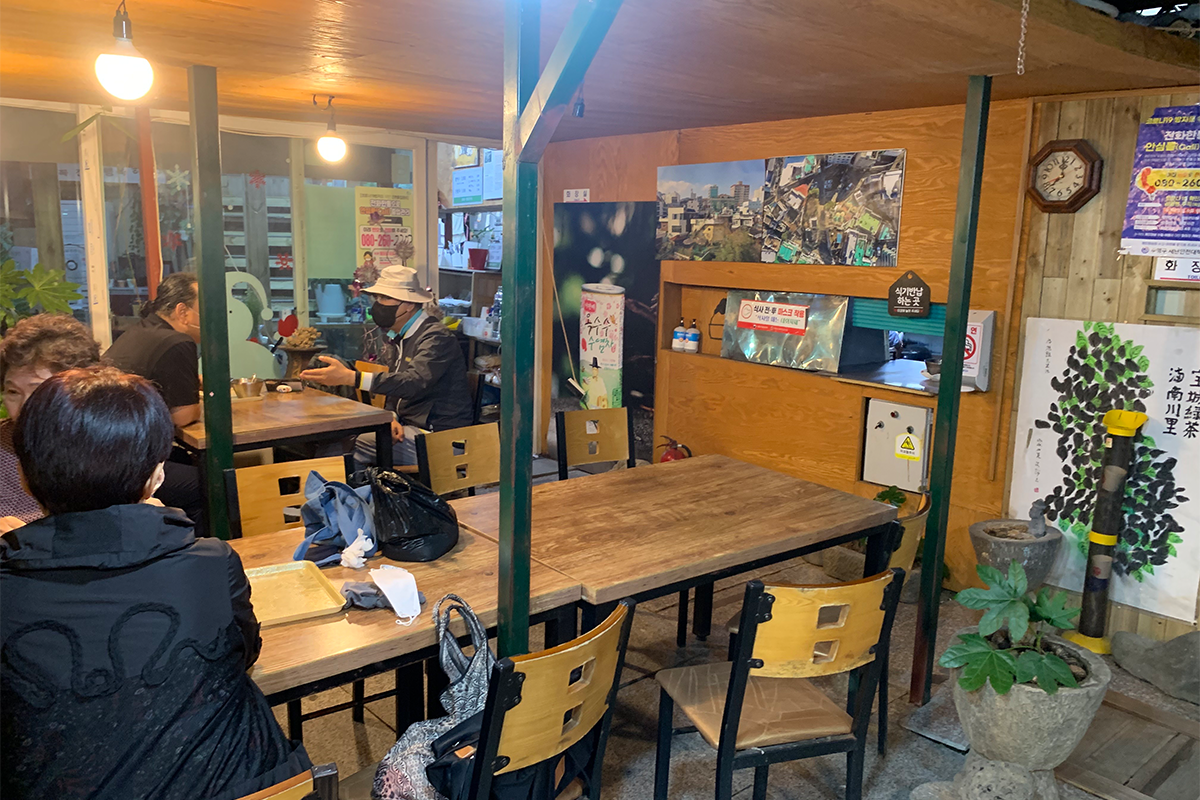 There were already a few guests on the first floor who were waiting or eating. Many people were also eating by themselves.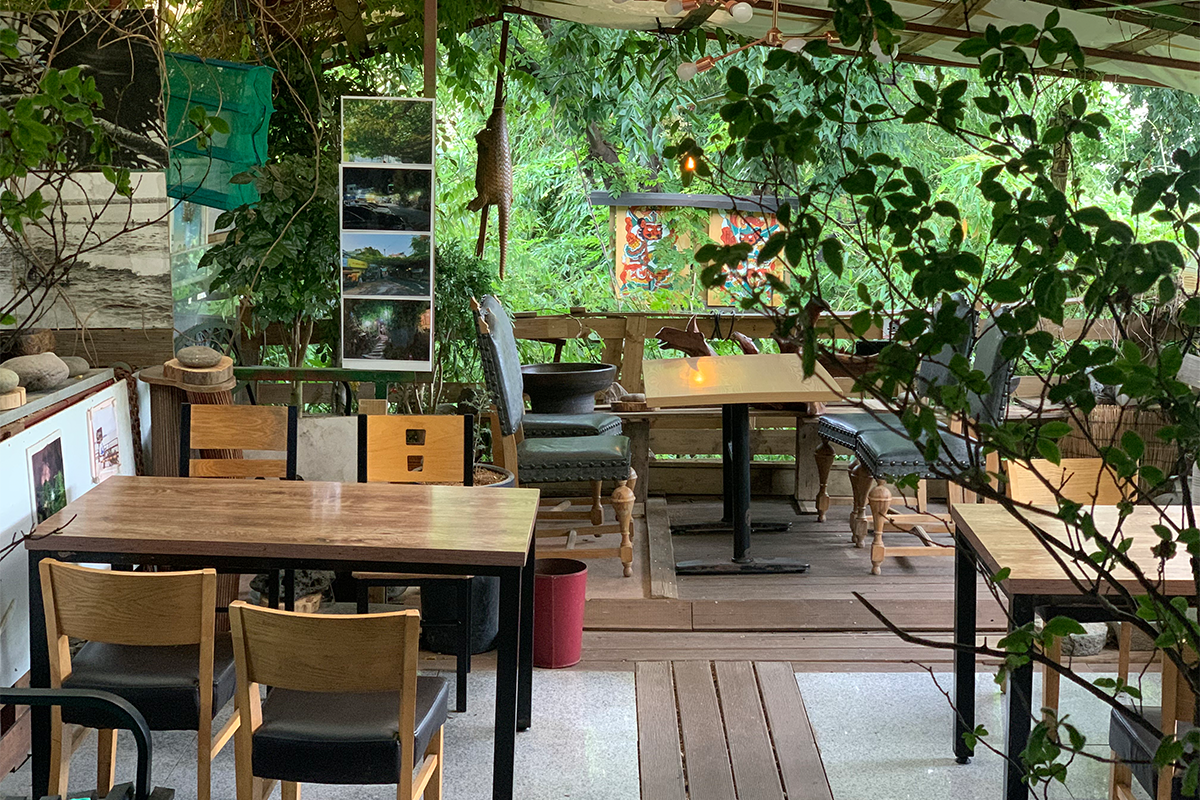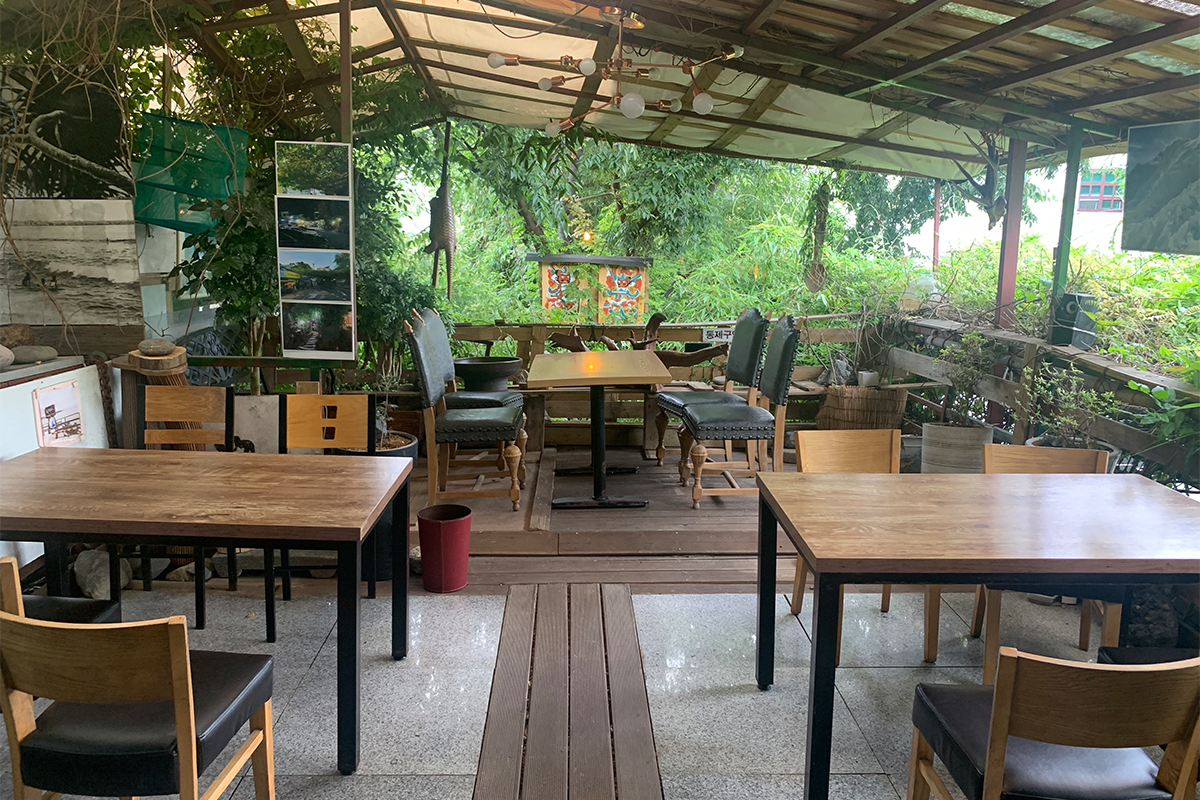 Afterwards, we went up to the 2nd floor and it was basically empty, so it was the perfect time to take some pictures.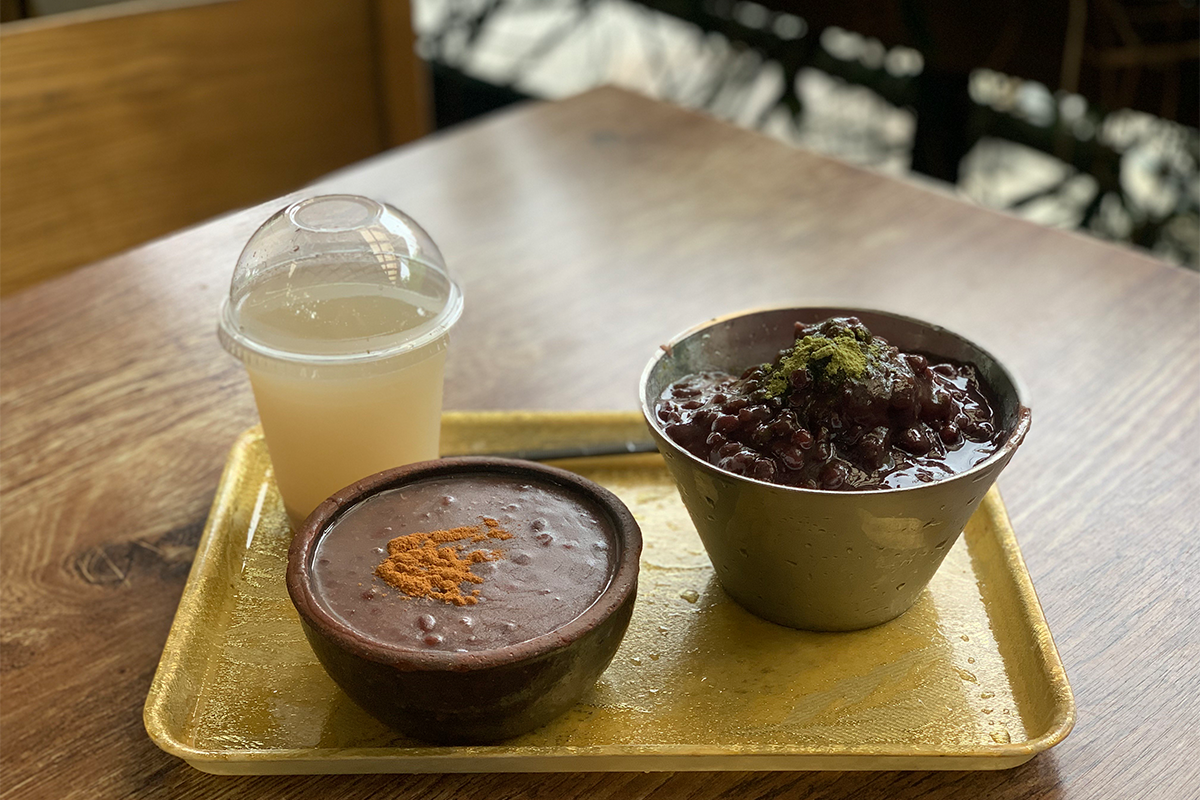 Our food came out quickly. We ordered three things for only 8,500 won. The portions are not too small, and the price is super cheap!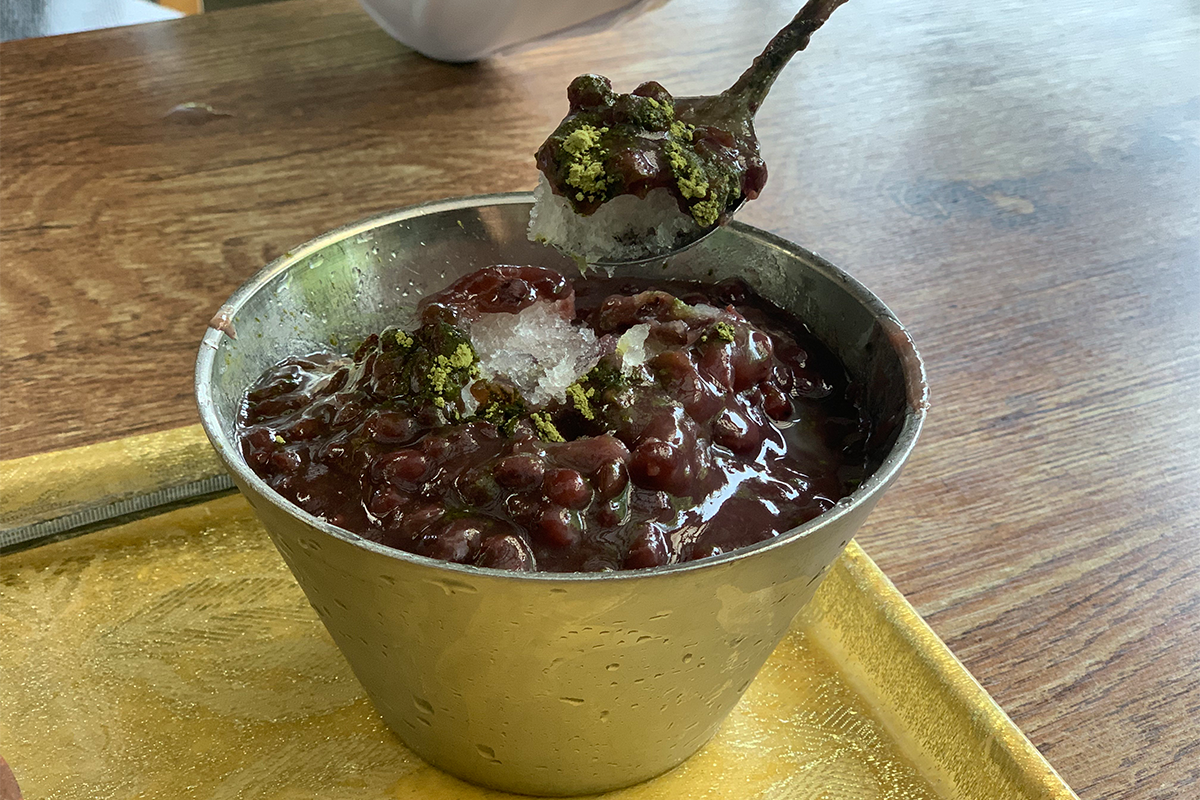 Red Bean Bingsu (팥빙수)
3,000 KRW
Red beans, green tea powder, and shaved ice is an unbeatable combination! The store owner does not skimp on the amount of ice and the red beans are so sweet and satisfying!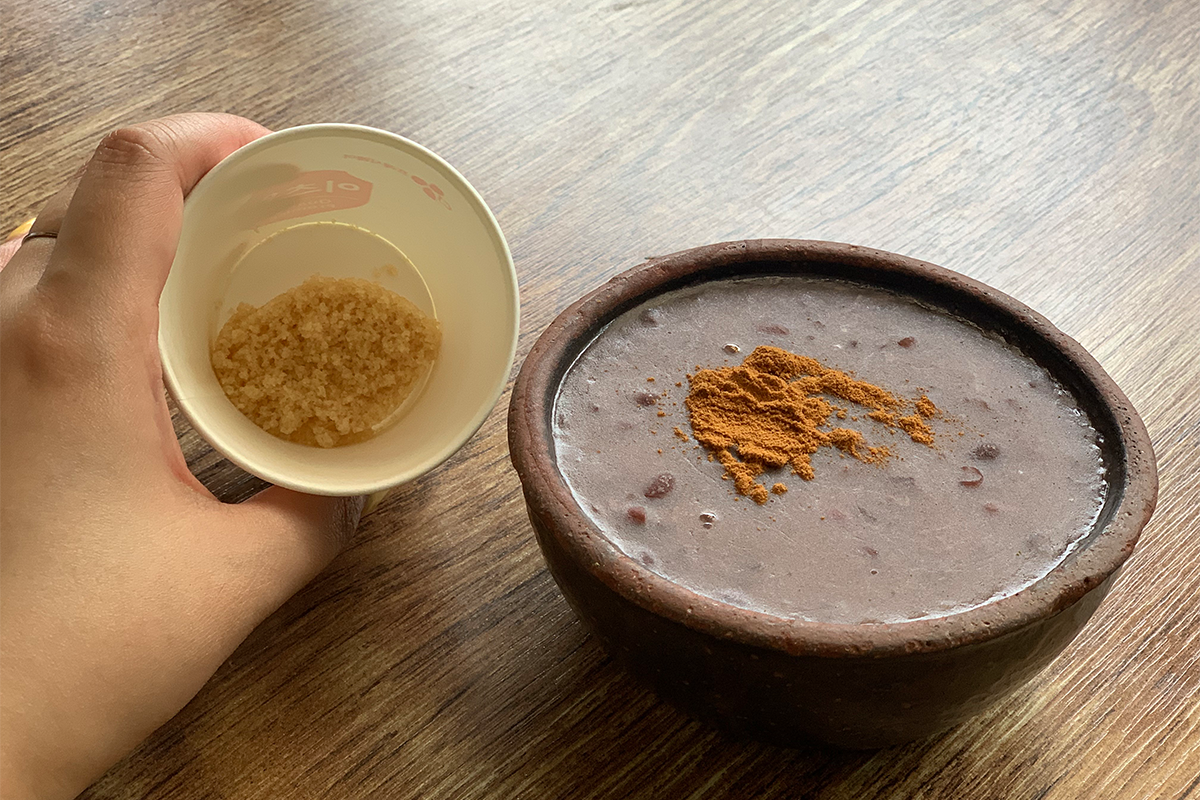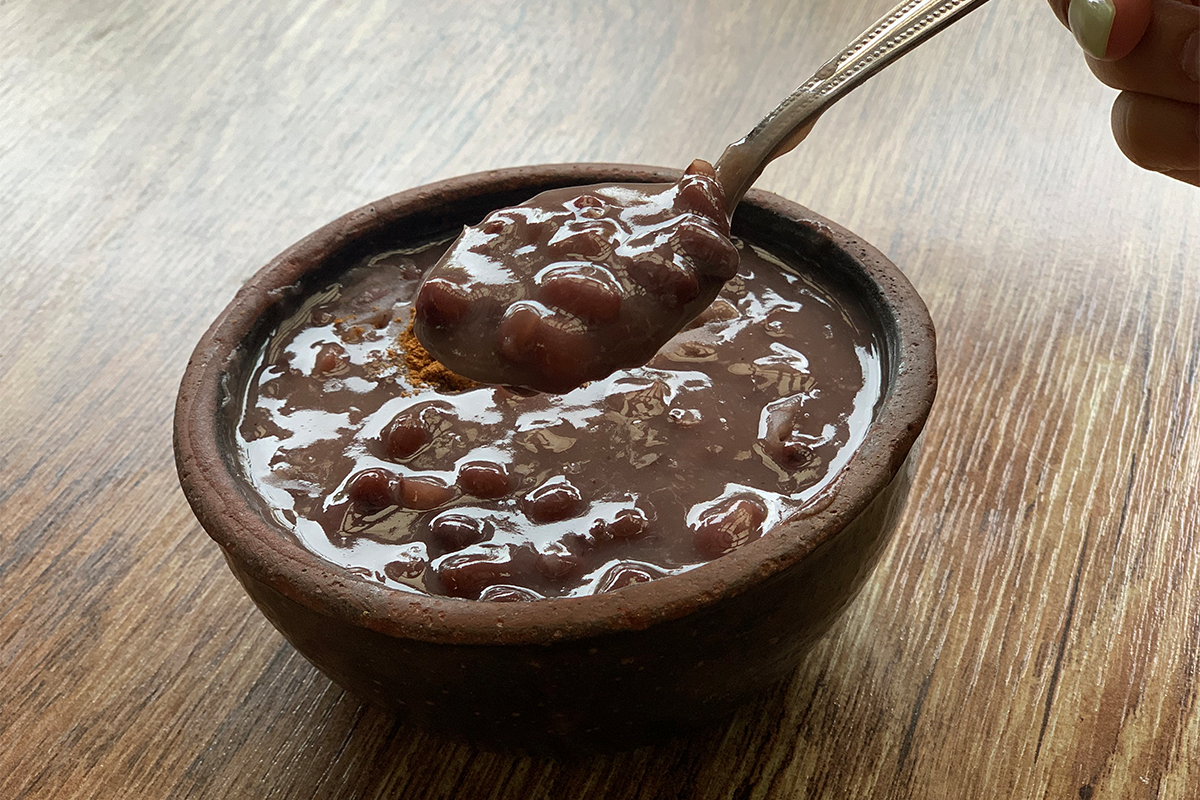 Red Bean Porridge (단팥죽)
3,000 KRW
At first, based on the looks, we were worried it wouldn't taste good and added some brown sugar. It actually ended up being sweeter than we thought it would be.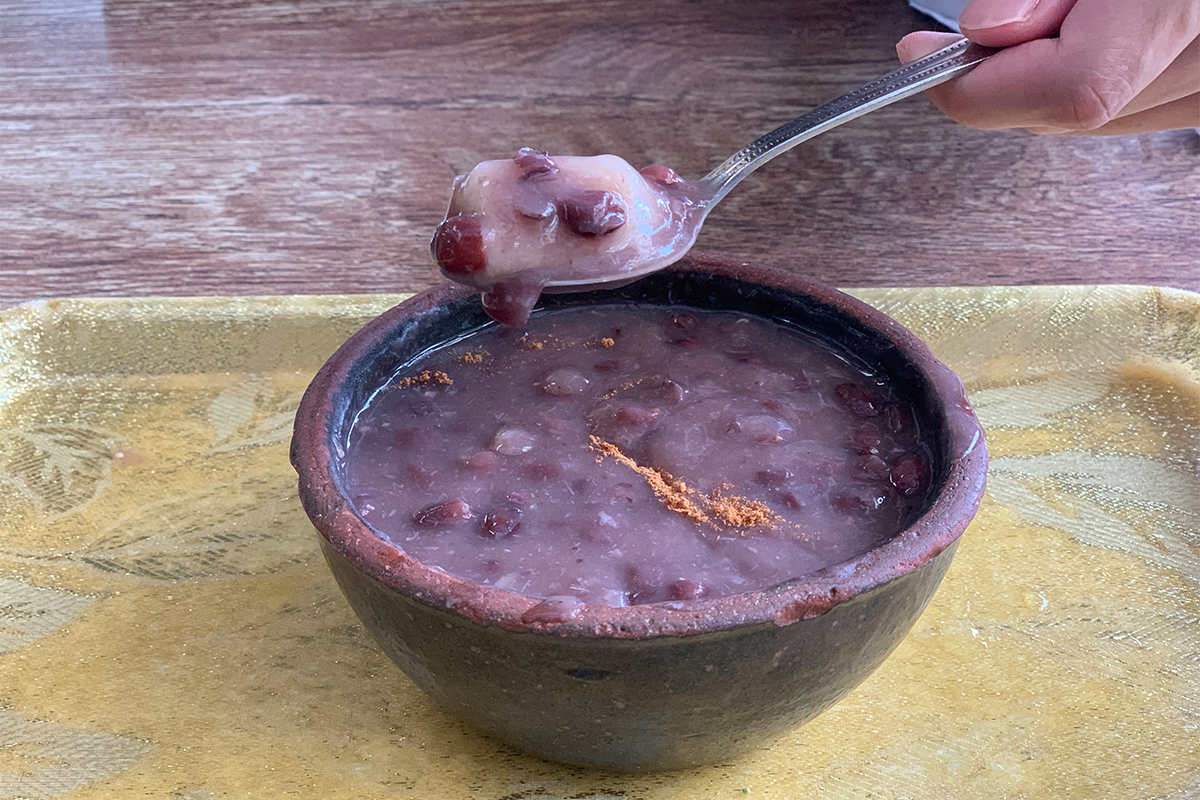 We were surprised to find that there were mochi balls in the porridge. They were chewy and went well with the red bean flavor!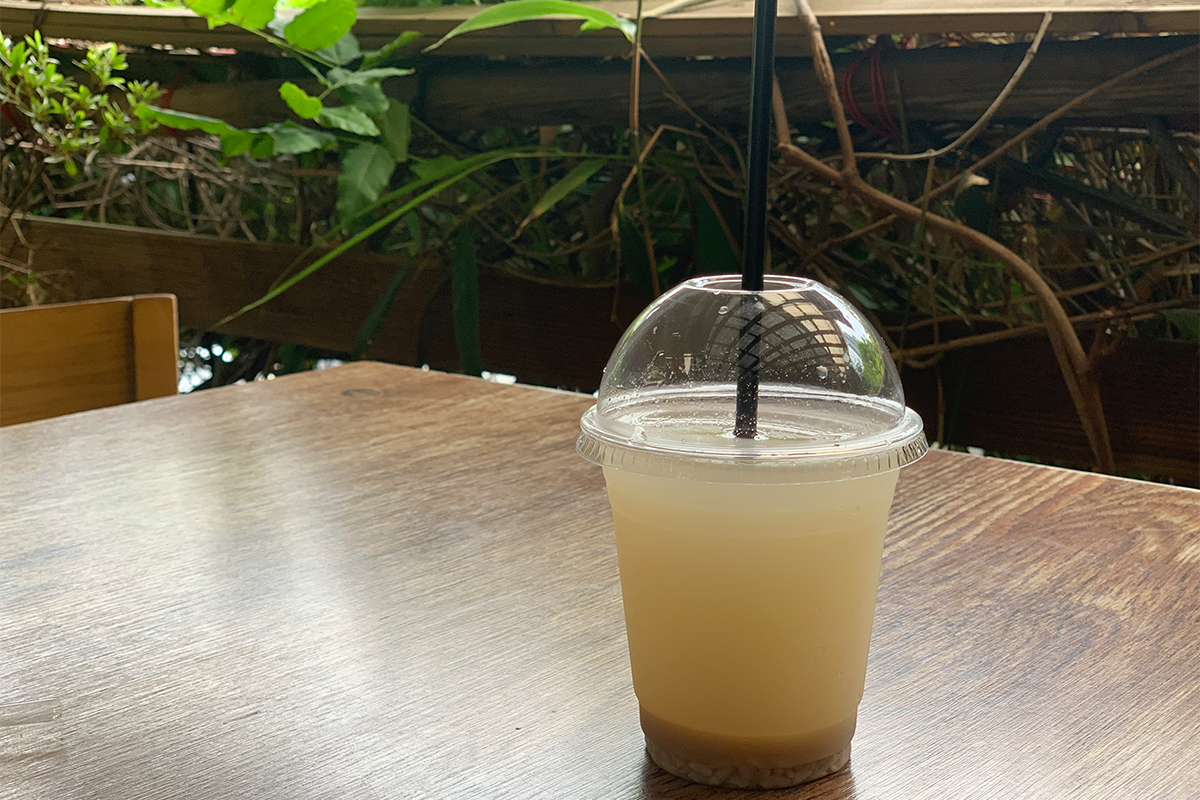 Sikhye (식혜)
2,500 KRW
People might think that you only have this sweet rice drink at the sauna, but that's not true! You often see it being sold in the subway station or on the street. Having some in the summer helps you cool down and quenches your thirst.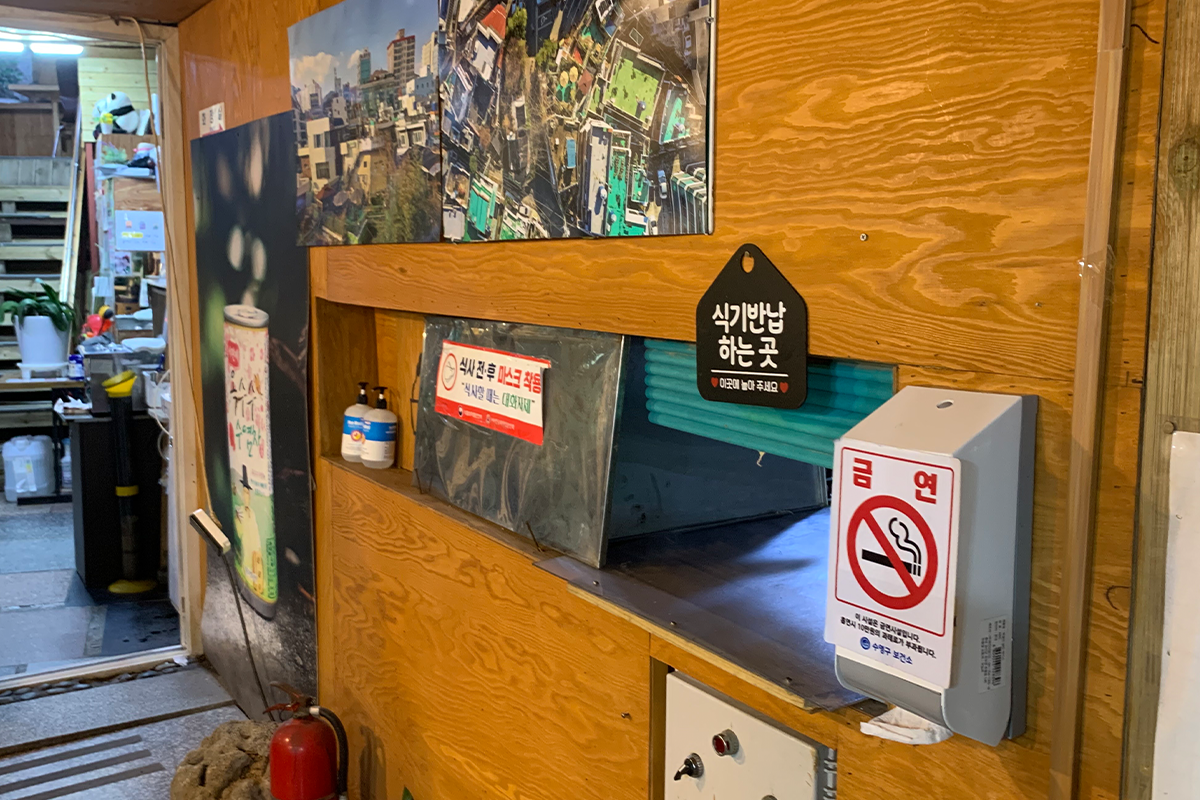 After you finish eating, remember to clean up and return everything back on the first floor. The return area is to the right of the counter where you place your order.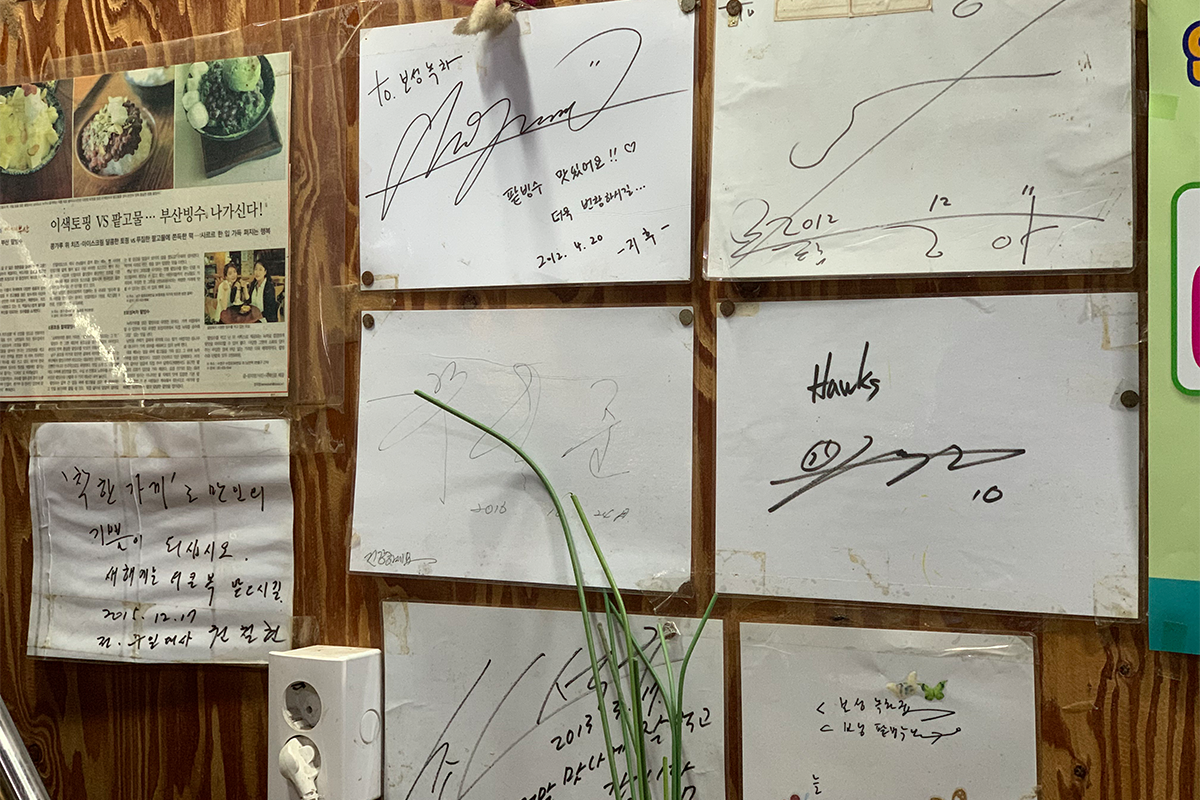 As we were leaving, we saw some celebrity autographs. Do you recognize any of them?
---
Information

Address: 부산 수영구 수영로394번길 28
28 Suyeong-ro 394, Suyeong-gu, Busan
Hours: 10:00-22:00
Closed on New Year and Korean Thanksgiving
Transportation: 3 minute walk from Namcheon Station
---
Menu
Price

3,000 KRW

Red Bean Porridge




단팥죽

3,000 KRW

2,500 KRW
---
If you like green tea and want some delicious, refreshing dessert, you should definitely visit the Boseong Green Tea! If you have any questions please leave a comment below or send us an email at support@creatrip.com! You can also follow us on Instagram, TikTok, and Facebook to stay updated on all things Korea!
---