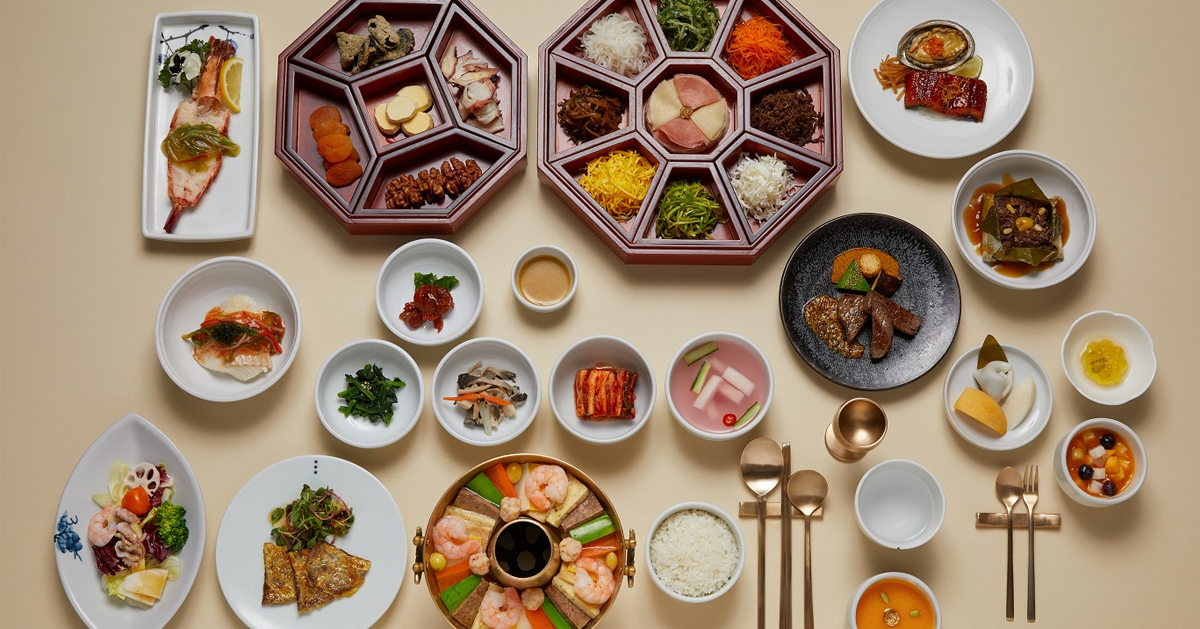 In Korea, many foods are supposed to be eaten with other specific foods.
You probably have heard that Korean barbecue is eaten with soju and fried chicken with beer, but let's see what perfect combinations of foods exist in the list below!
If you're curious, check out our list of debatable Korean foods and drinks as well.
---
Samgyupsal & Soju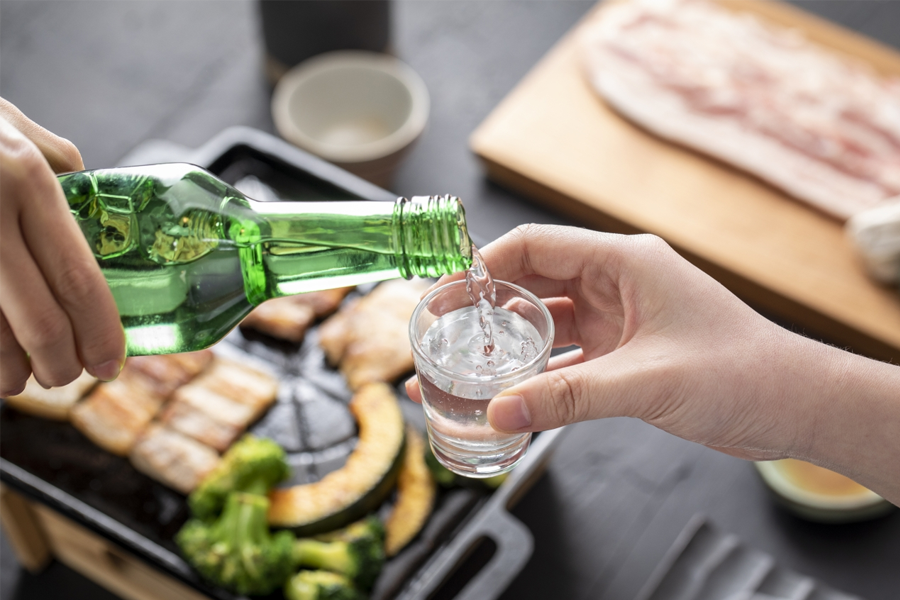 Samgyupsal (pork belly) is almost always eaten with soju.
If you've had Korean barbecue in Korea, I'm sure you've seen many other tables having soju with their meal.
Soju is the perfect drink because it helps wash away the greasiness of the samgyupsal!
---
Fried Chicken & Beer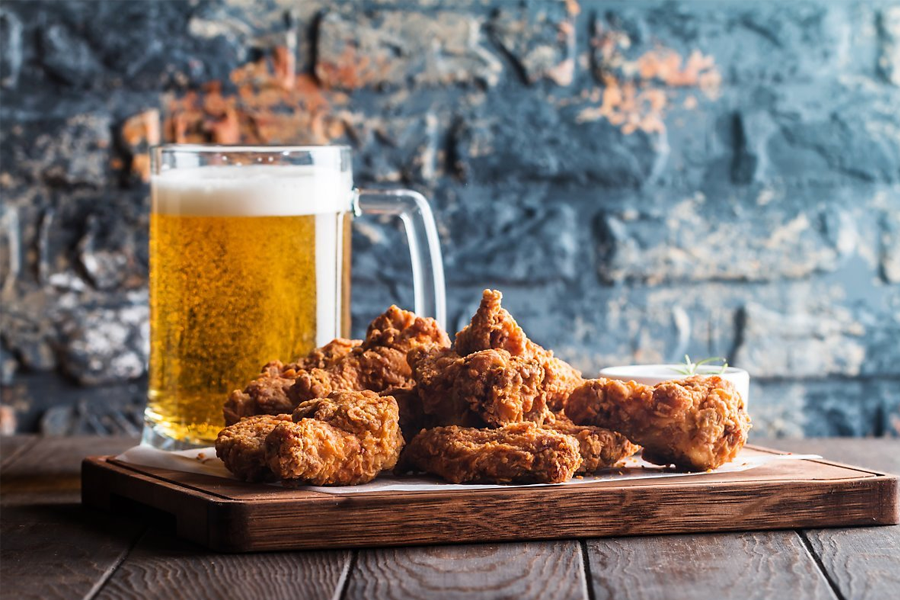 Chicken and beer is such a famous combo that it has it's own term, chimaek (치맥), short for chicken and maekju (beer).
It was popularized by Jun Ji-hyun in My Love from the Star and has now become a food staple in Korea.
Click to learn more about the history of Korean fried chicken!
---
Jeon & Makgeolli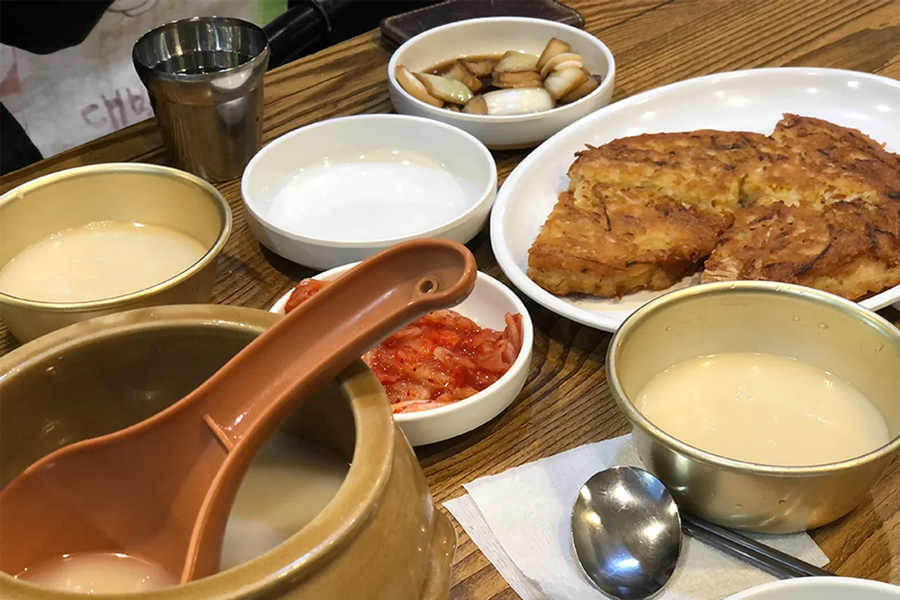 On rainy days, Koreans love eating jeon (Korean pancake) with makgeolli (rice wine) as the sound of the rain sounds like the jeon frying on the stove.
Makgeolli is traditionally drank out of a bowl rather than a glass or shot glass.
---
Rice & Side Dishes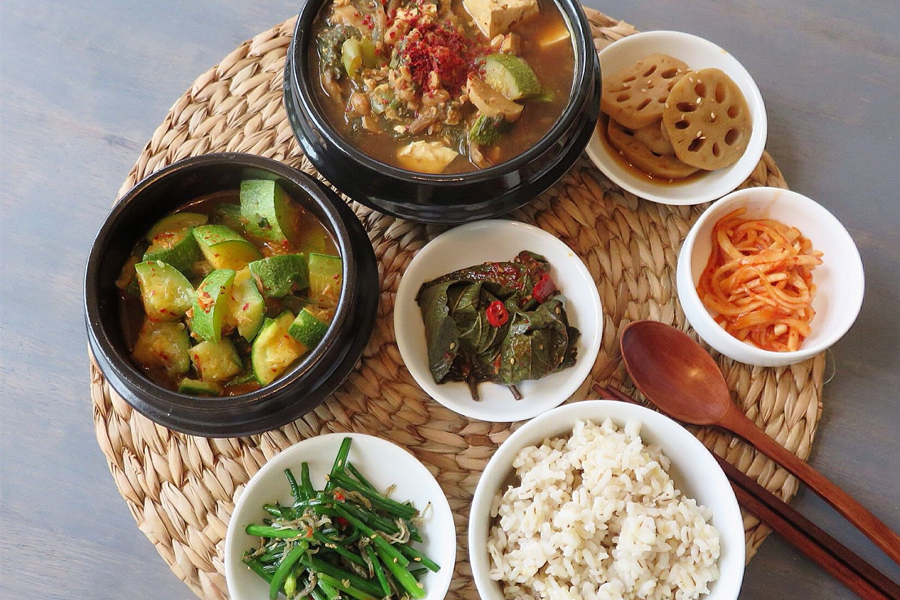 Do you enjoy banchan, or Korean side dishes? In addition to restaurants serving a variety of side dishes, many Koreans always have side dishes they have made ready at home.
If they are too lazy to cook, they might spice up a microwave meal with their side dishes to make it more filling.
People also enjoy going to restaurants that serve many side dishes when they are missing a good home-cooked meal.
---
White Rice & Dried Seaweed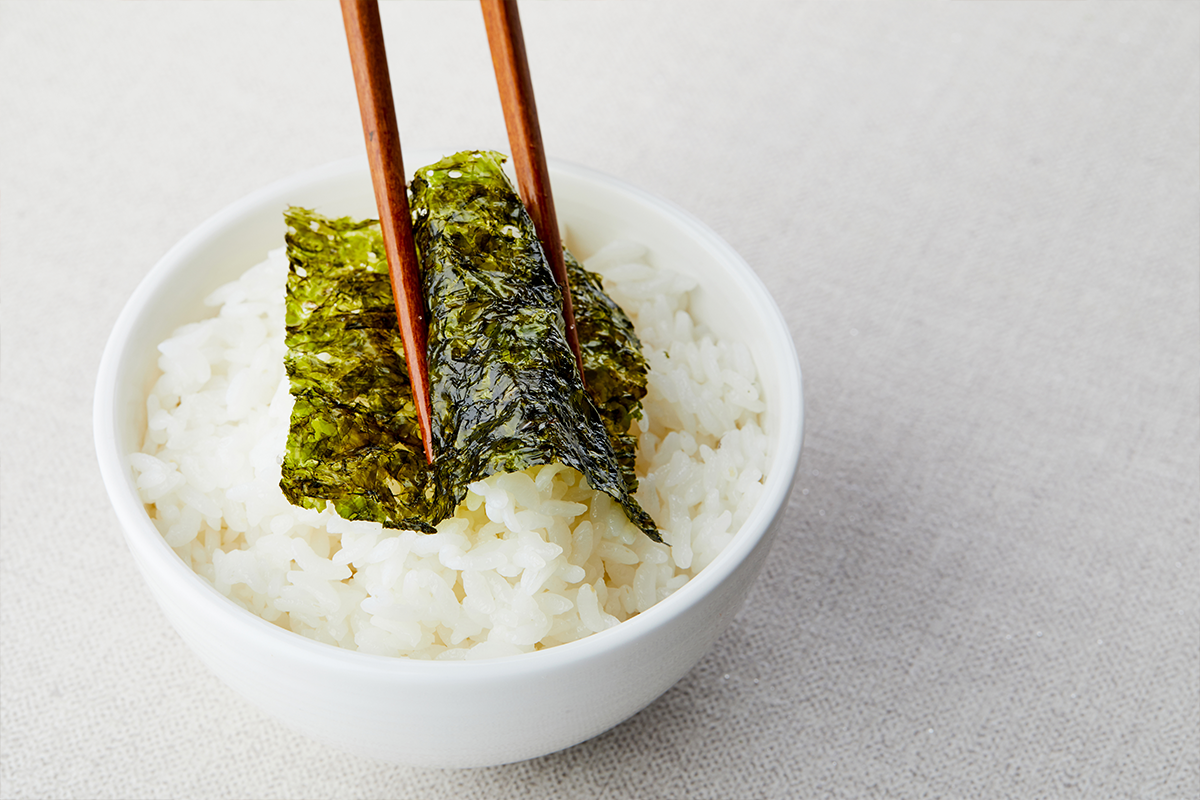 When Koreans think of white rice, they automatically think of eating it with a piece of gim (dried seaweed). If you wrap freshly cooked rice with a savory piece of gim that smells like sesame oil, it'll revive your appetite.
In addition to gim, here are some other Korean supermarket essentials
---
Meat & Fried Rice

For Koreans, fried rice is a must-have dish at the end of a meal.
After eating meat dishes, such as stir-fried spicy pork and gamjatang, you need to fry some rice in the leftover seasoning or soup to perfectly complete the meal.
---
Sikhye & Eggs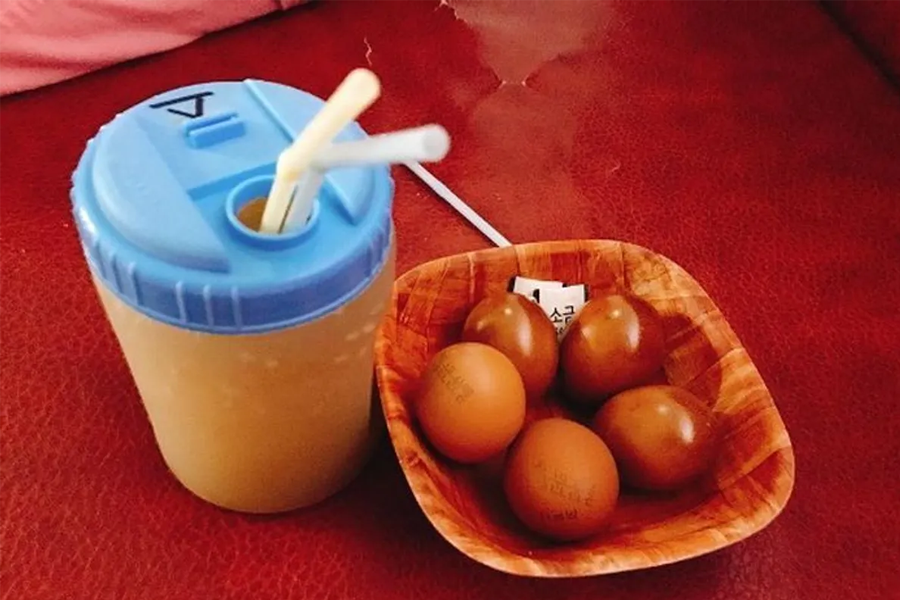 When visiting Korea, you should definitely visit a jjimjilbang, which is a public sauna.
While relaxing, t's popular to buy cold sikhye, a sweet rice drink, and some eggs.
You'll feel like you're in a scene from a Korean drama when you put a towel hat on and eat the sikhye and eggs.
Check out some other must-eat jjimjilbang snacks!
---
Tteokbokki & Fried Food
What would you do when you're eating street food, like sundae (Korean sausage) and fried squid, and the flavor isn't as strong as you'd like?
Many people enjoy eating these fried foods with tteokbokki (spicy rice cake) and dipping the fried food in the spicy, red sauce. It's a delicious and tasty combination.
If you're interested, check out this easy tteokbokki recipe!
---
Ramyun & Eggs/Cheese/Fresh Kimchi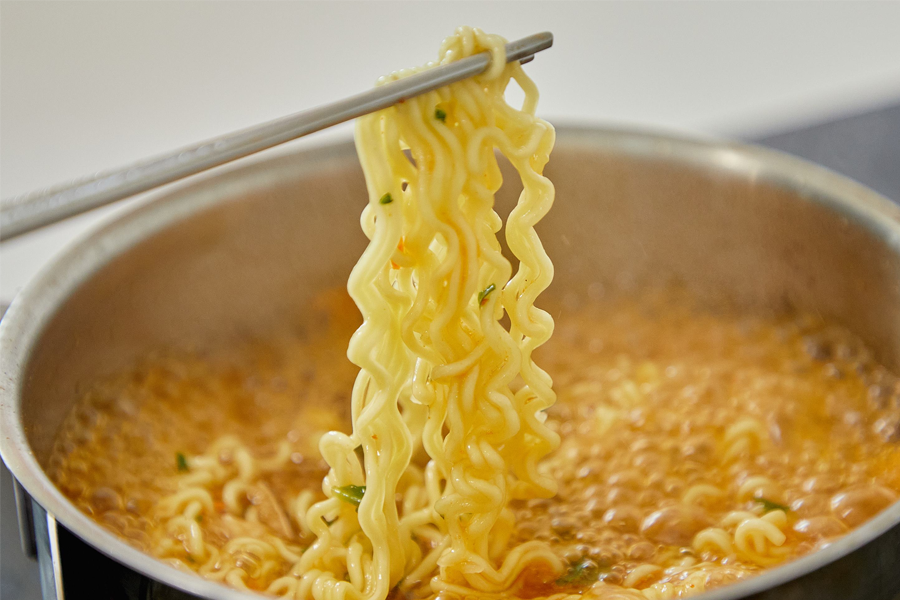 When Koreans eat instant ramyun noodles, they usually don't eat it with many side dishes and just add an egg or slice of cheese on top.
If you eat it with fresh kimchi (신김치), an even more perfect meal will be created!
---
Seolleongtang & Kkakdugi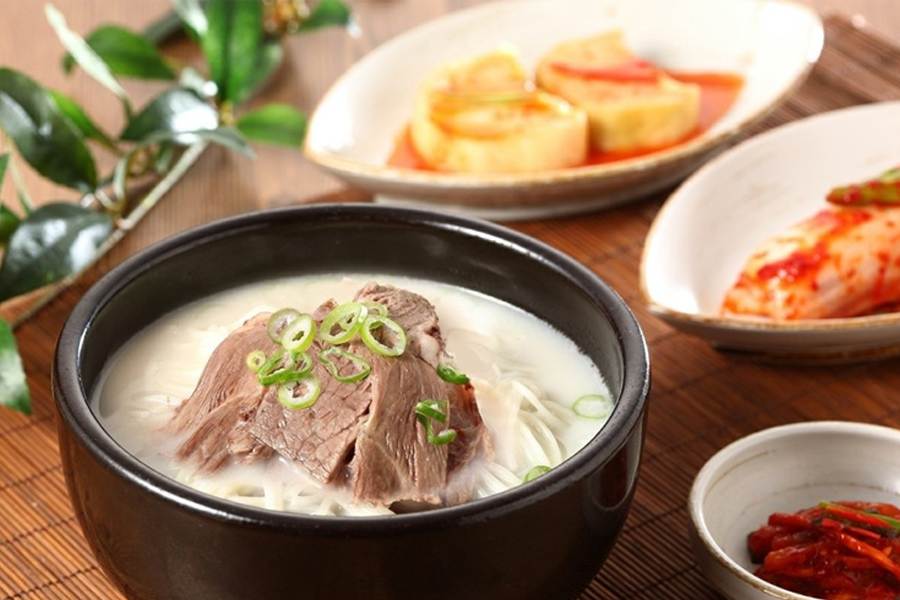 If you think seolleongtang (ox bone soup) is a little bland, try eating it with kkakdugi (diced radish kimchi).
It's always provided at seolleongtang restaurants and the sour, spicy taste is a must when having seolleongtang.
---
Kalguksu & Fresh Kimchi

When Koreans go to a kalguksu restaurant, the taste of geotjeori kimchi (fresh kimchi) is as important as the taste of the kalguksu.
Geotjeori has a stronger scent of salted fish and red pepper powder than regular kimchi, so it has a very strong taste, but it goes well with the light kalguksu soup.
Here is some more information on the Namdaemun Kalguksu Street!
---
Tofu & Stir-Fried Kimchi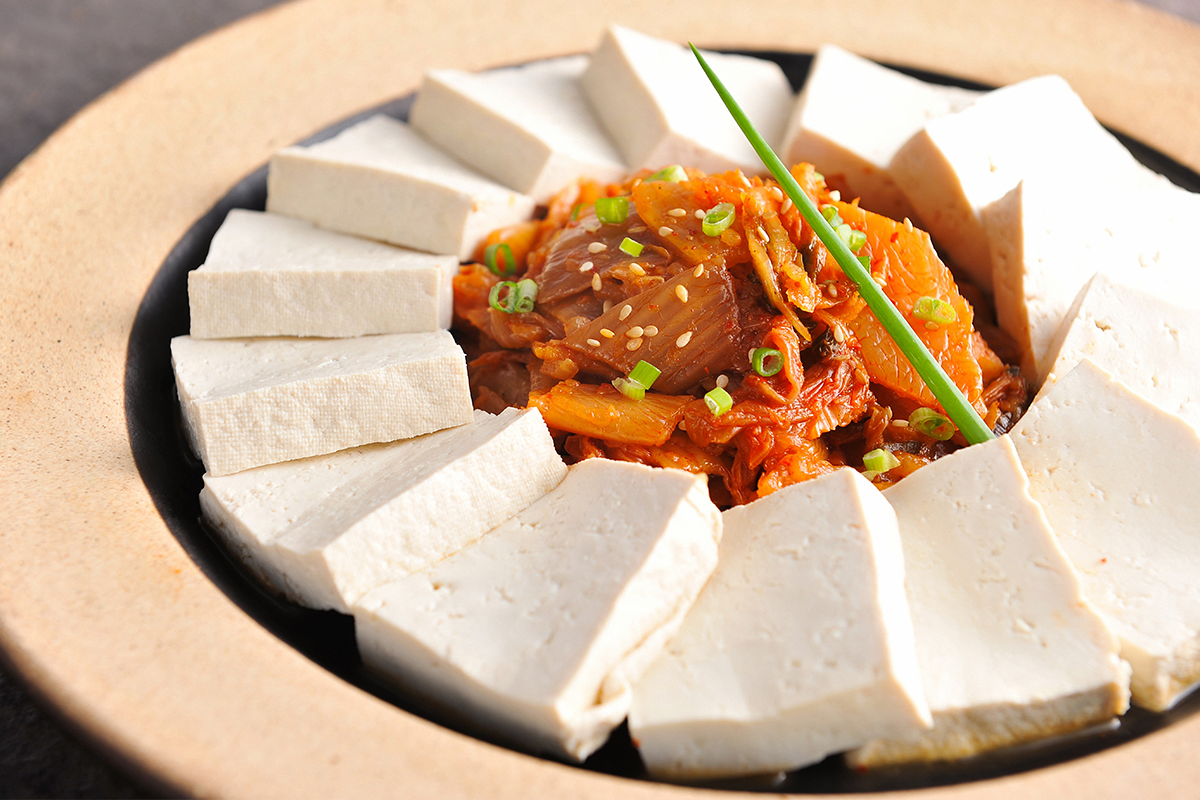 Tofu and stir-fried kimchi is a popular Korean home-style side dish, but it is especially loved as a side dish while drinking alcohol.
Even if you can't eat spicy food that well, it's still worth a try as the tofu balances out the spice of the kimchi.
---
Samgyupsal & Grilled Kimchi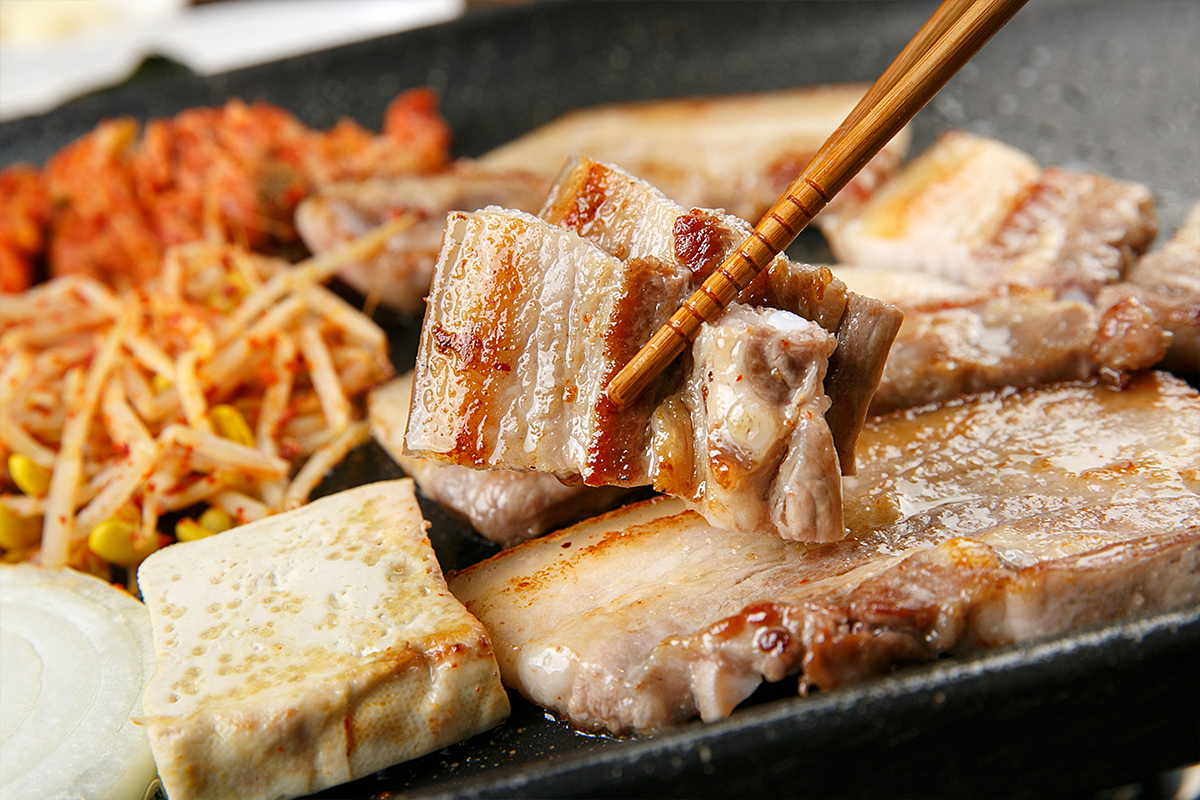 Earlier, I explained that samgyupsal (pork belly) goes well with soju, but pork belly also goes perfectly with grilled kimchi.
The golden brown kimchi cooked in the pork belly oil is a little crispy and gets a smoky flavor, so it goes very well with the fatty samgyupsal.
---
Pork Rice Soup & Salted Shrimp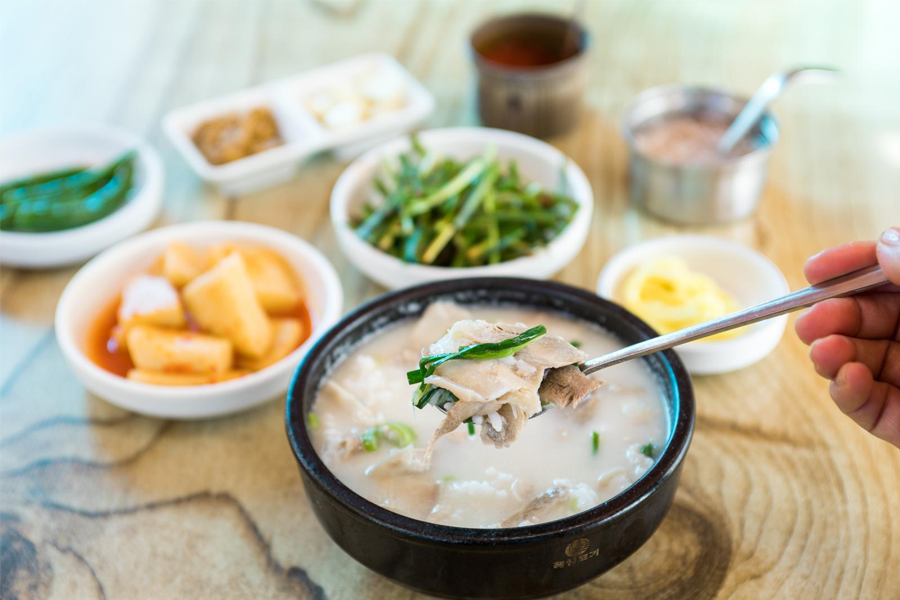 Compared to seolleongtang, pork gukbap (rice soup) is a little stronger, but still isn't the strongest.
Therefore, in addition to the red pepper sauce some people put in their soup, saeu-jeot (salted shrimp) also goes well with pork gukbap!
Add a spoon or two to your taste and mix well before eating.
---
Sundae Rice Soup & Perilla Seed Powder

If you add a spoon of perilla seed powder to the hot sundae rice soup, the scent immediately gets stronger.
Perilla seed powder has a strong scent, so some people like it while others don't, but once you learn to appreciate the taste, you won't be able to eat sundae rice soup without it.
---
Of course, these aren't the only Korean food combinations that exist, so let us know if there are any we didn't mentioned that you enjoy!