5 Best Korean Eye Shadow Palettes From Olive Young
Get ready for your Olive Young shopping spree! List of 5 best-selling eye shadow palletes loved by Koreans to make your eyes pop.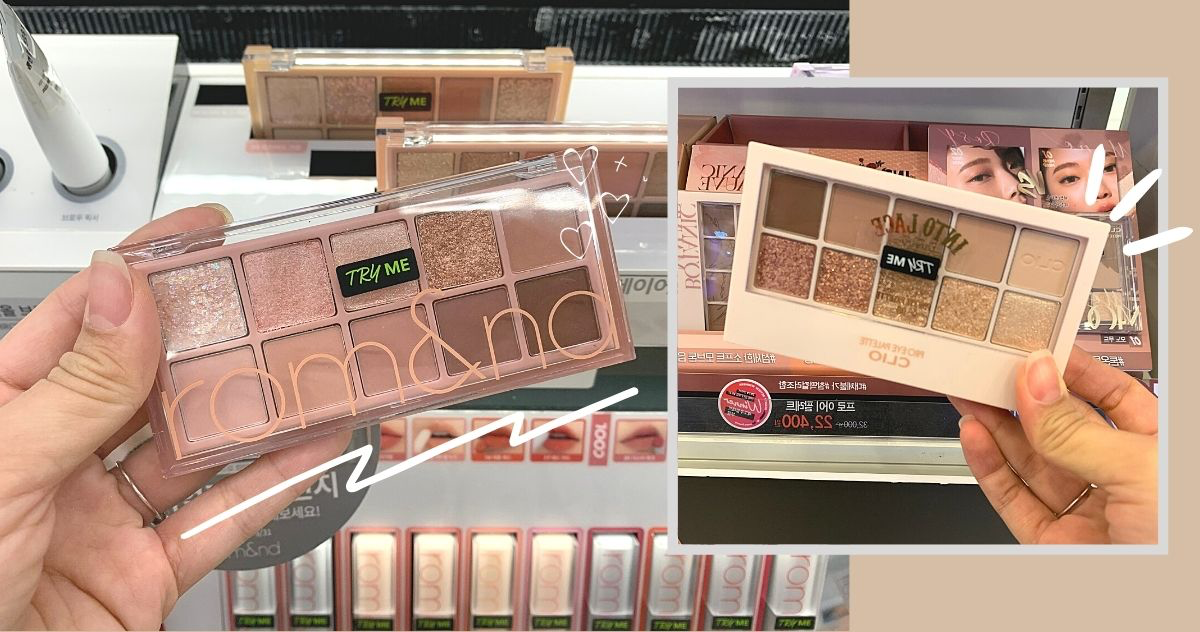 Mask on. More eyeshadow!
Since the Covid-19 pandemic hit and it became mandatory to wear a mask everywhere which covers half of your face, the sales of eye makeup nationwide have surpassed other beauty products and skyrocketed!
Today, we will be listing the top 5 best-selling eyeshadow palettes at Korea's second-largest cosmetic chain, Olive Young.
---
3CE Multi Eye Color Palette


3CE 멀티 아이 컬러 팔레트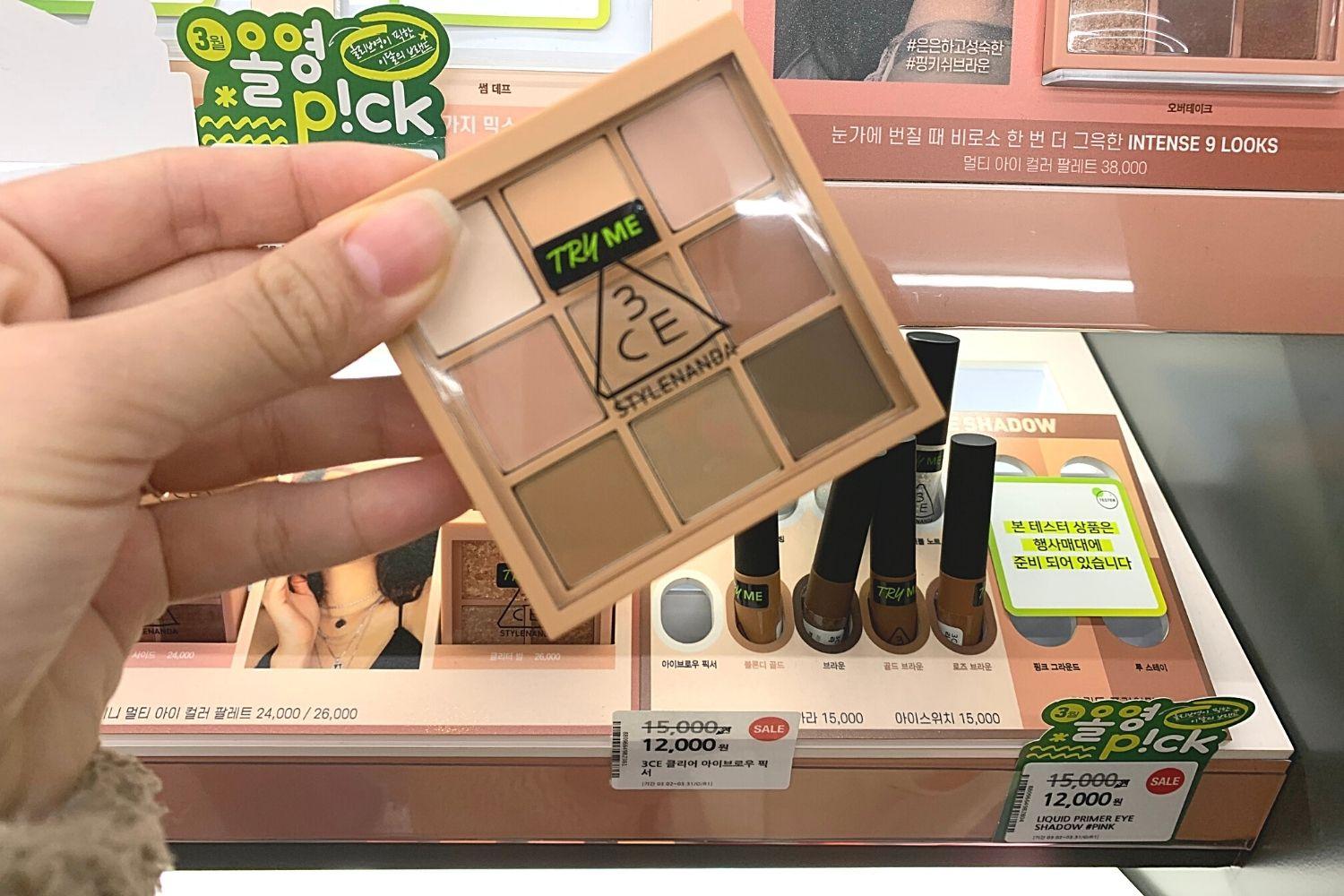 Price: 38,000 won
Number of palettes: 8
Number of shades per palette: 9
3CE is one of the top cosmetic brands in Korea today. 3CE offers a great variety of shades from natural, dramatic, and girly to make your eyes pop! This line has up to 8 different colour palettes to fit everyone's individual preferences.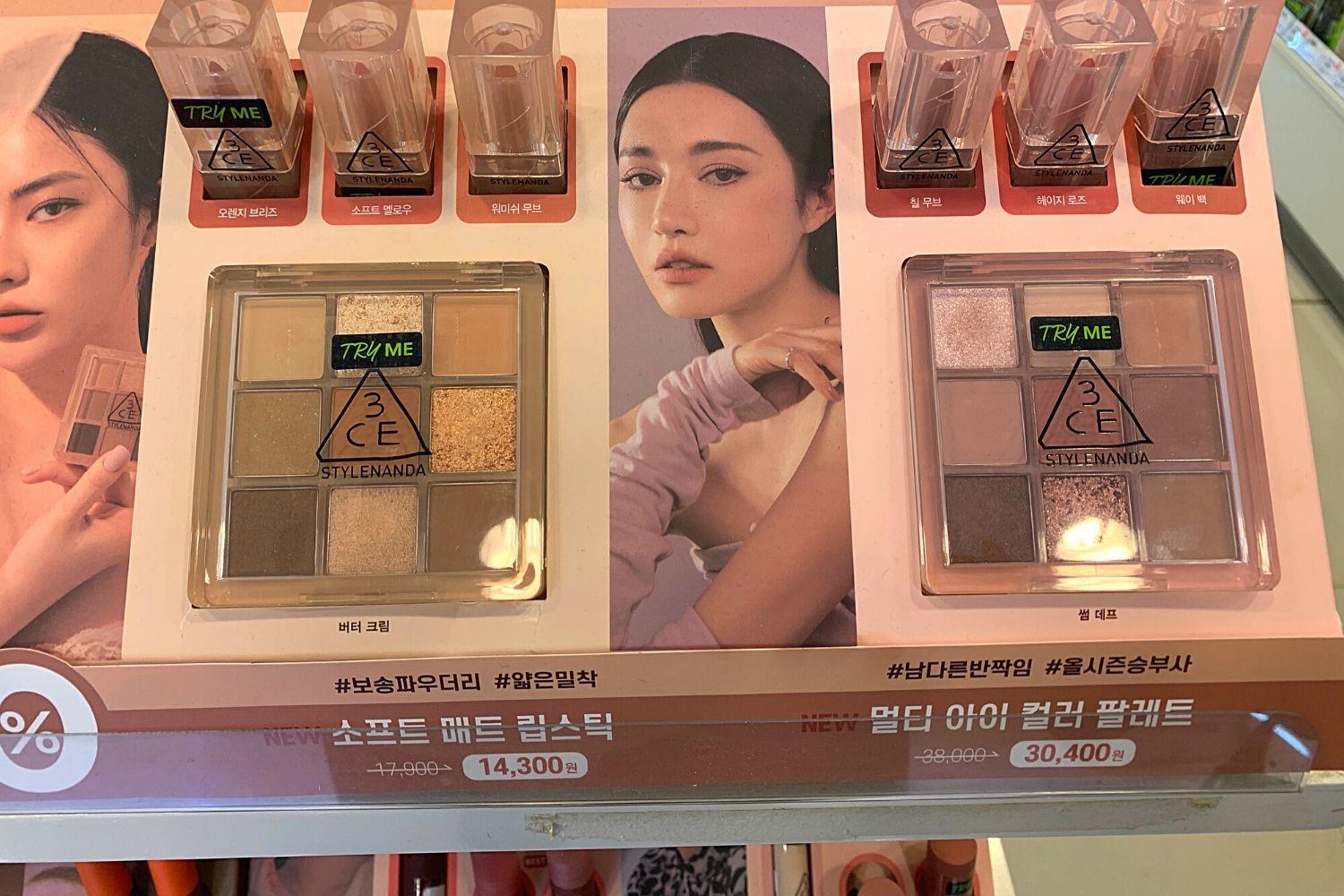 These are the two latest colours of the eyeshadow line. On the left is #Butter Cream, which won the Allure Editor's Pick award in March 2021, and on the right is #Some Def.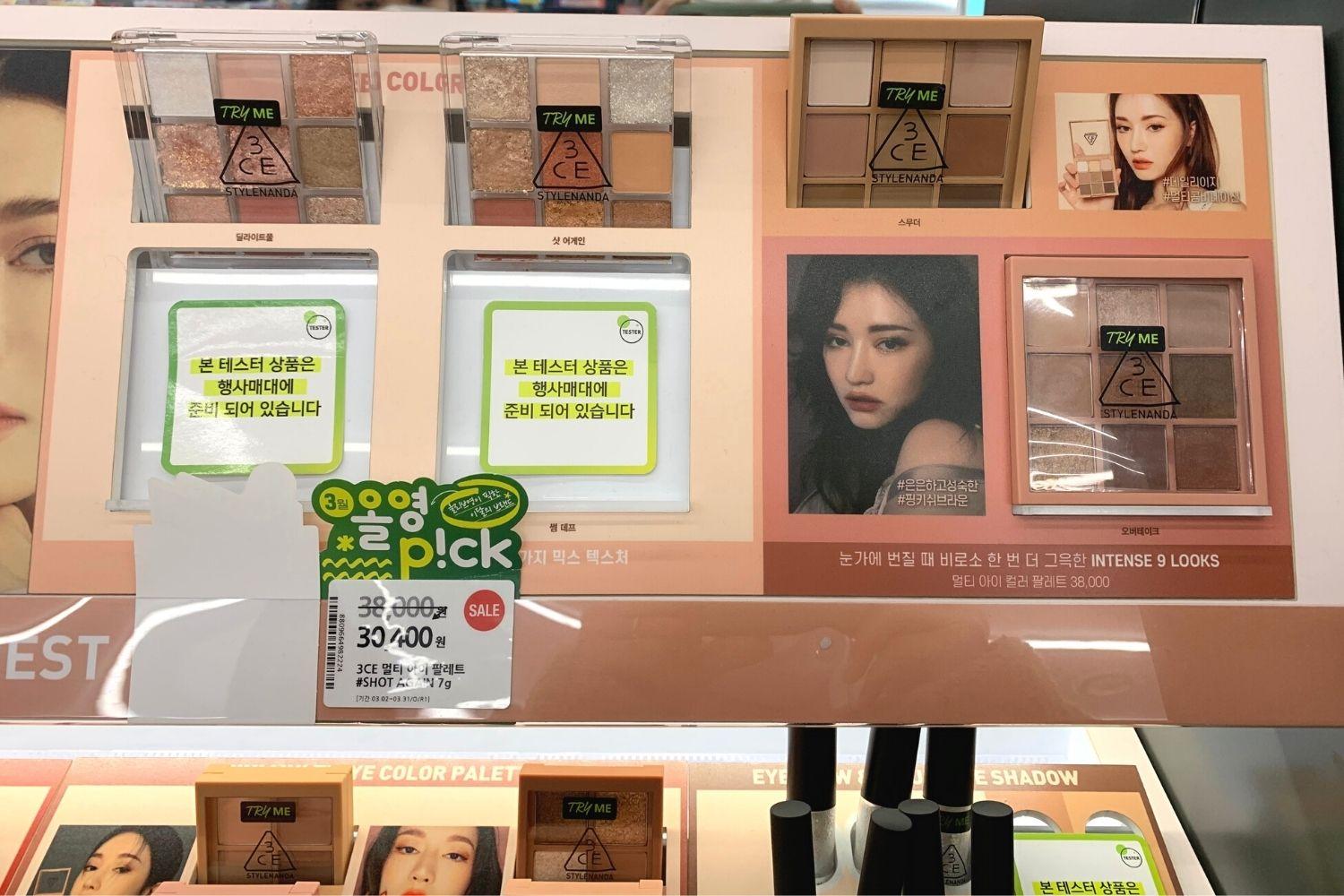 From left to right are the shades #Delightful, #Shot Again, #Smoother and #Overtake. As you can see there is currently a promotion going on at Olive Young! The only thing to keep in mind is that not all the pallets are available to test in-store.
The store we visited did not have the shades #Beach Muse and #Dear Nude.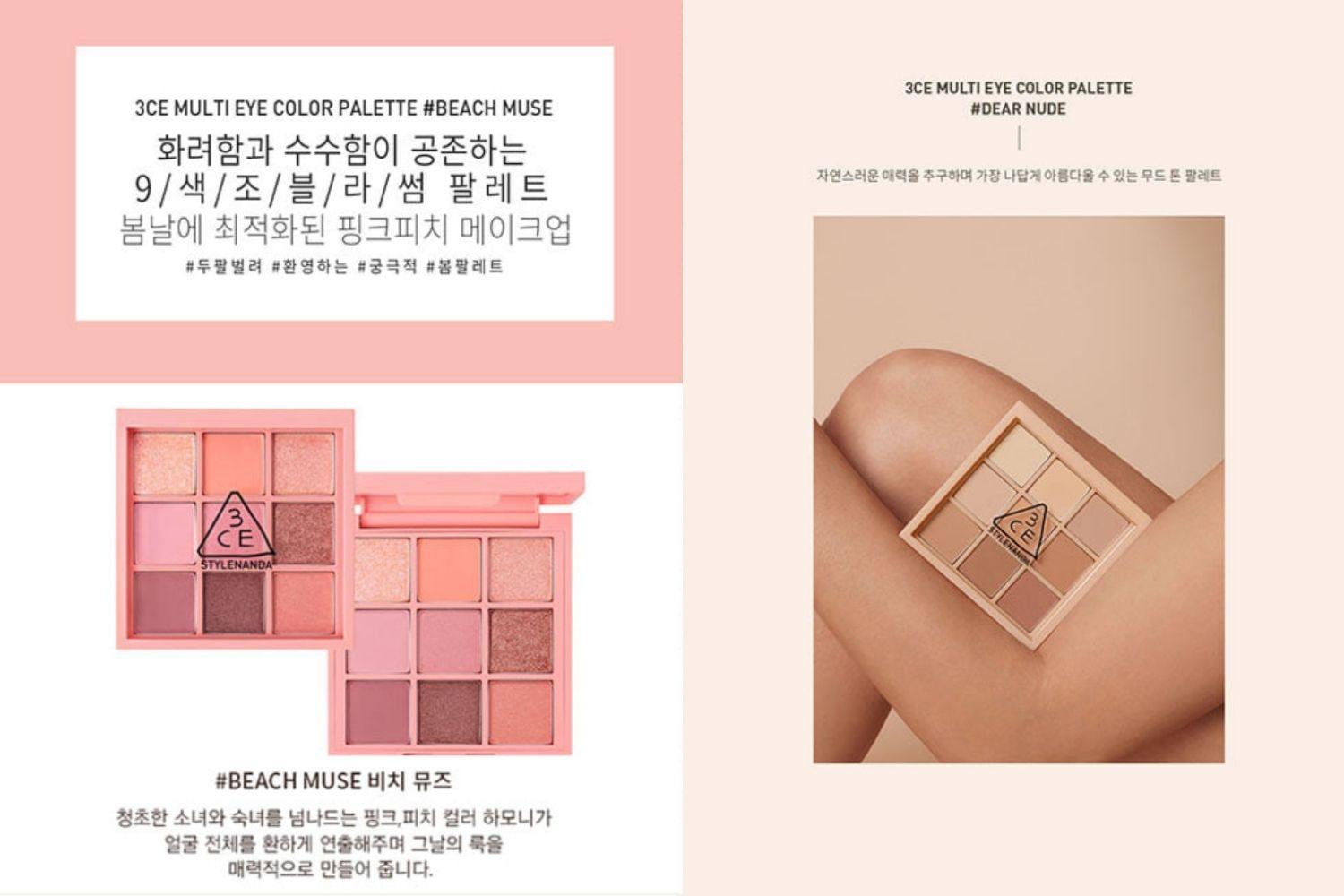 #Beach Muse is a pink tone palette that is perfect for the spring season and #Dear Nude is a neutral tone palette that's suitable for everyday wear!
---
Romand Better Than Palette


롬앤 베러 댄 팔레트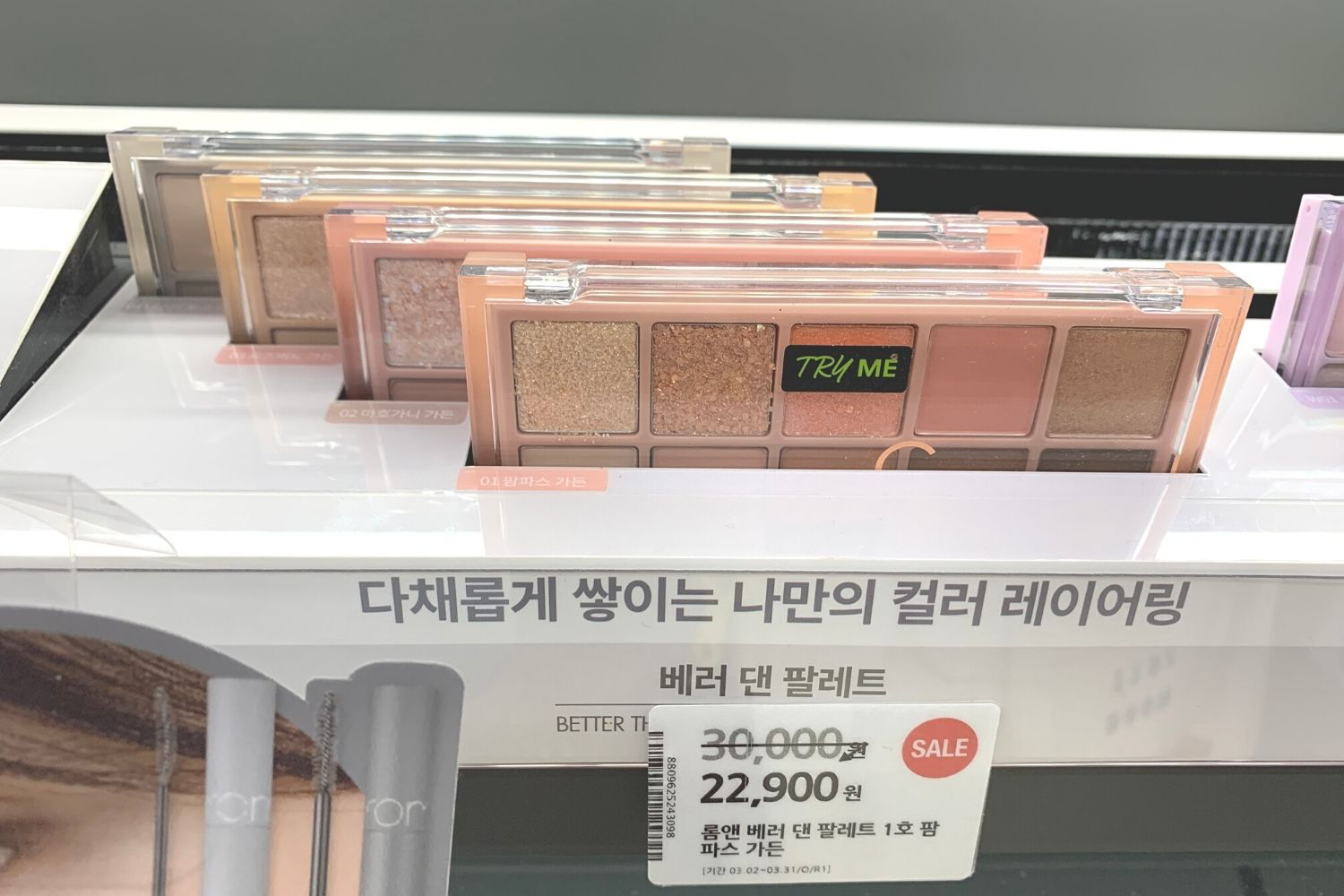 Price: 30,000 won
Number of palettes: 4
Number of shades per palette: 10
Romand is a brand that is known for its affordable pricing and high quality. This product offers lighter and darker shades in one palette.
The texture is smooth and pigmented, so you don't need to worry about any smudging or creasing throughout the day.
This line of Romand includes 4 shades and is also on sale at Olive Young!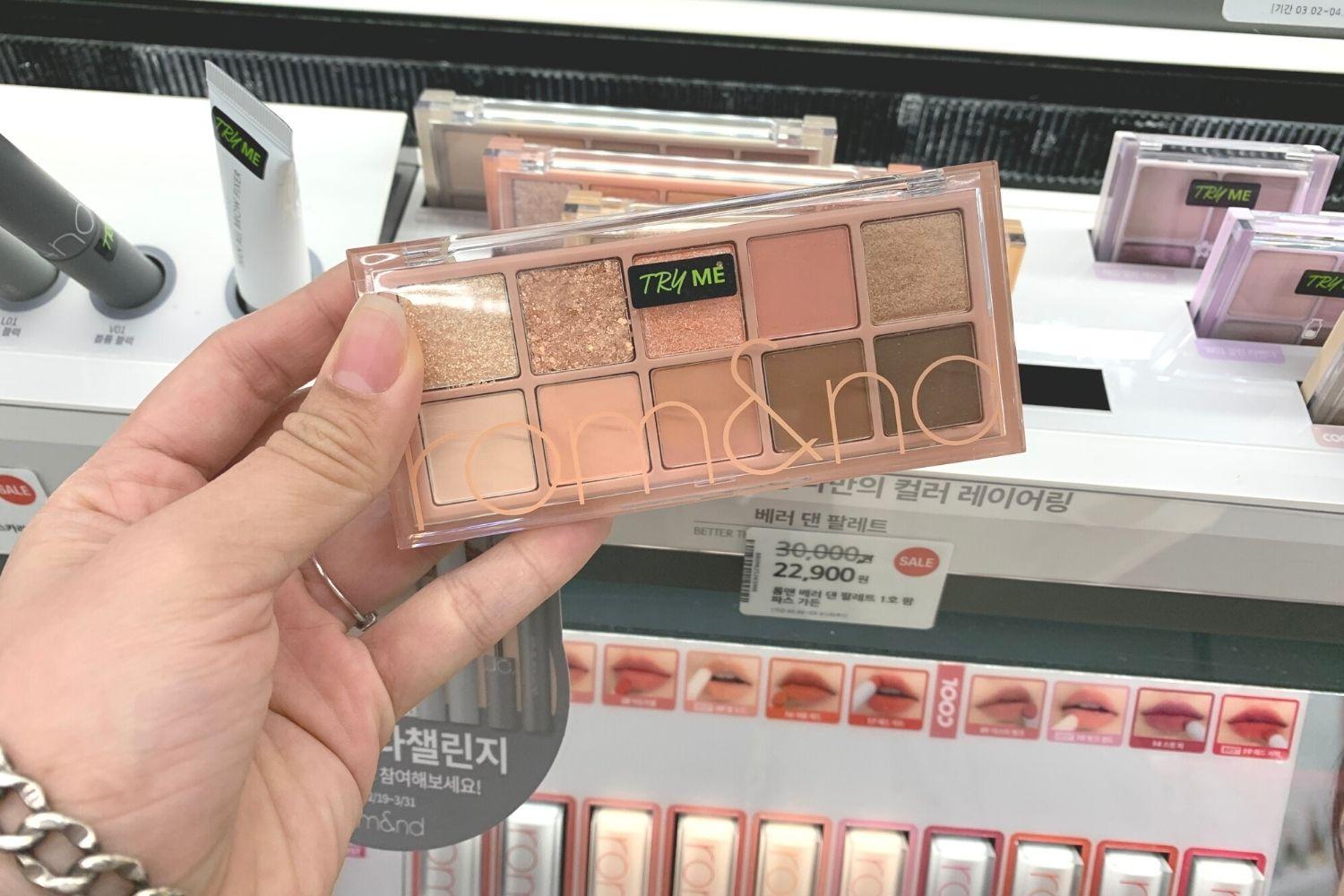 Pampas Garden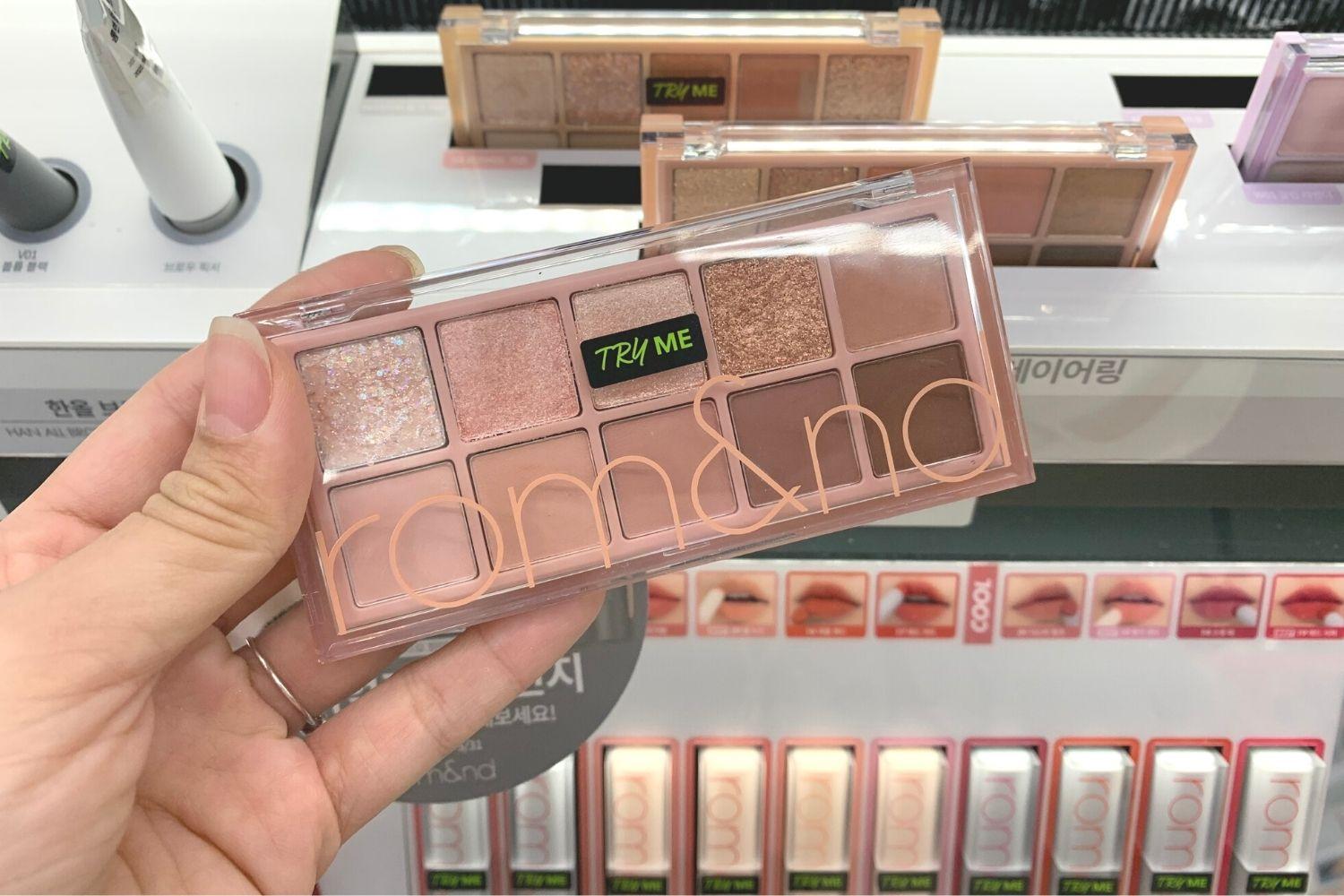 Mahogany Garden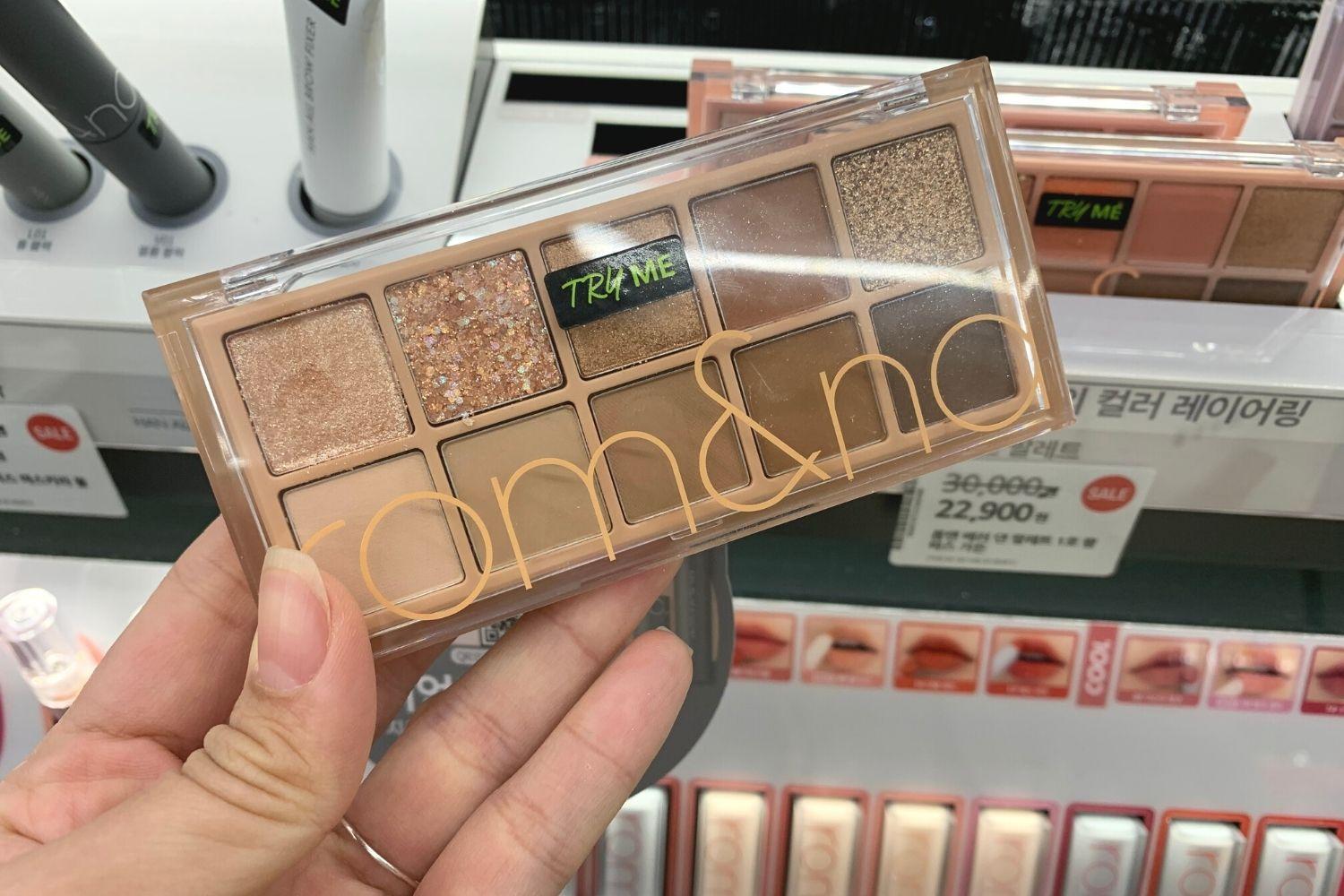 Rosebud Garden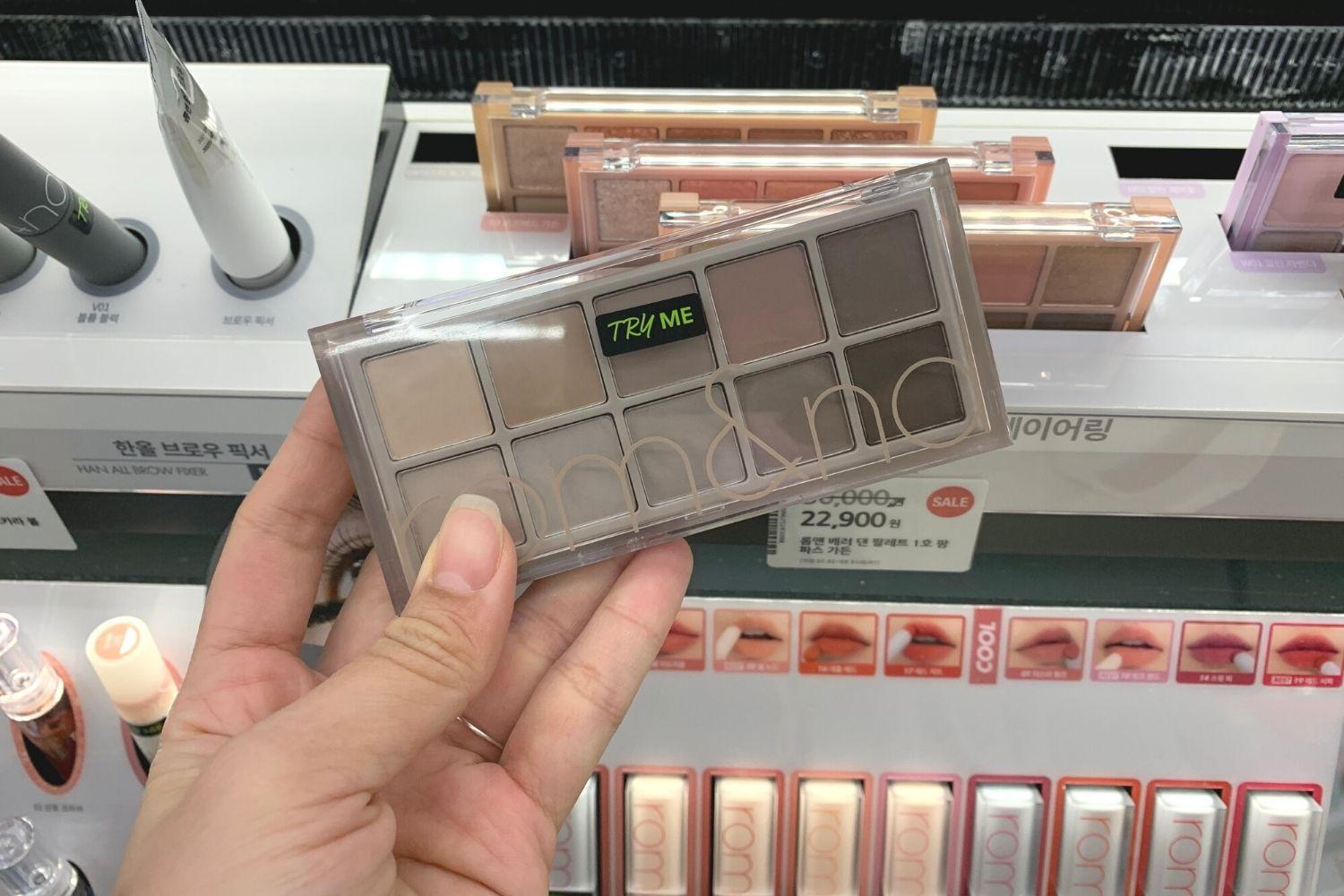 Dusty Fog Garden
As the name suggests, this palette will make you feel like a muse entering through a dream garden!
---
Dasique Shadow Palette


데이지크 섀도우 팔레트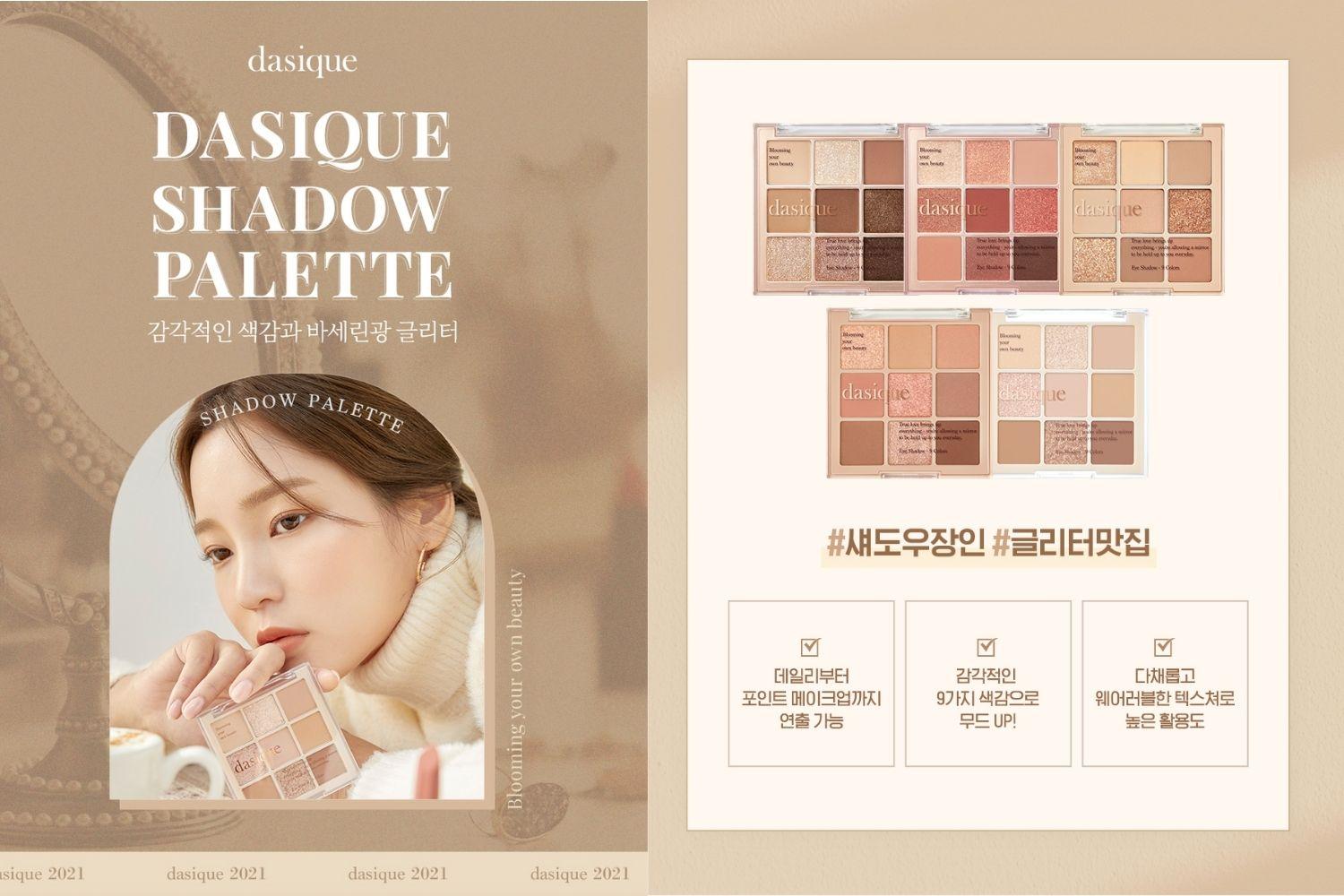 Price: 34,000 won
Number of palettes: 5
Number of shades per palette: 9
Recently, Daisique is becoming more and more popular in Korea. It even ranked No.1 at Olive Young for its popularity.
Unfortunately, not many Olive Young stores sell this brand. We went to 4 different Olive Young stores and still had no luck in finding this palette.
For this reason, we suggest buying it online for your convenience. This line of Dasique has 5 colour palettes.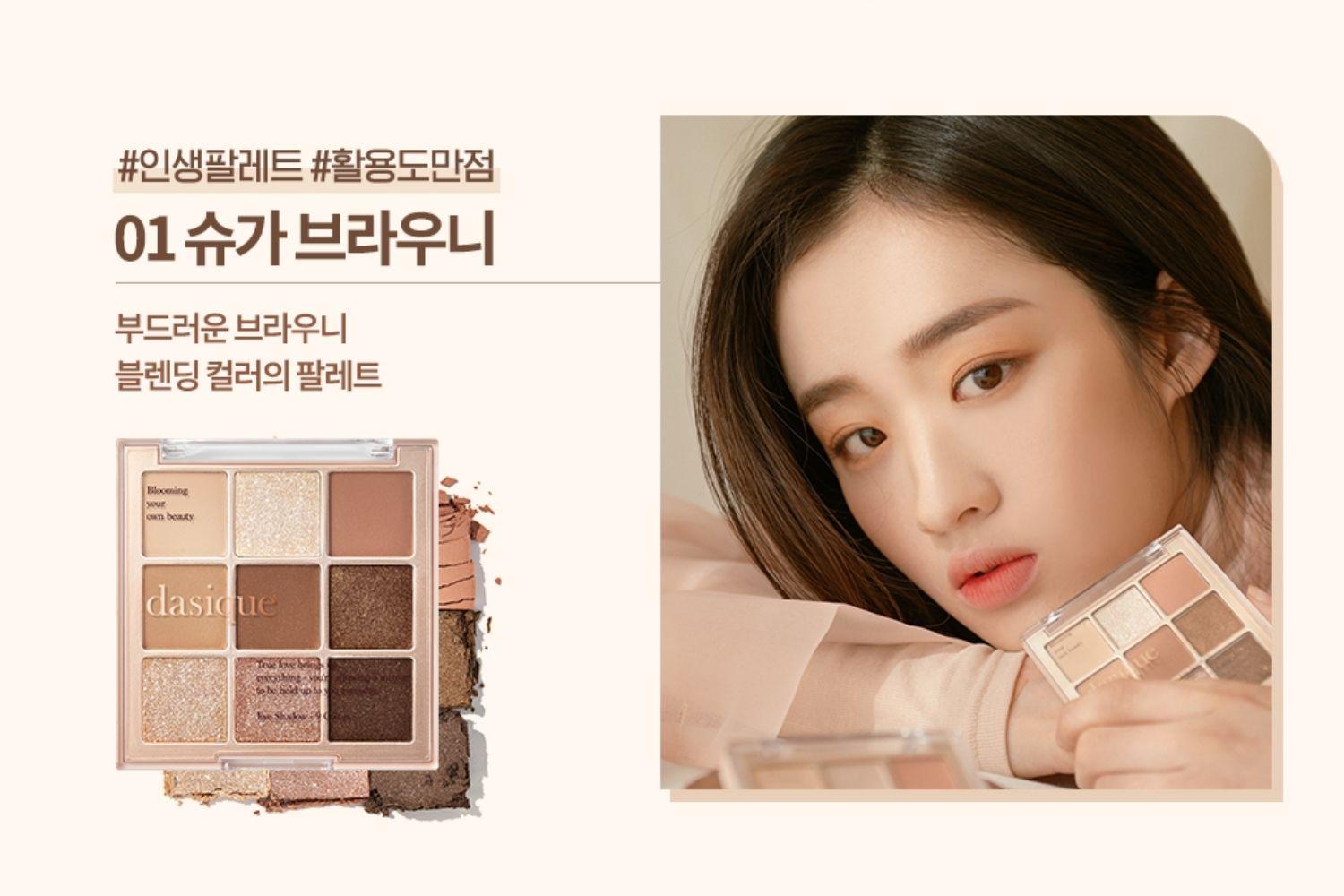 01: Sugar Brownie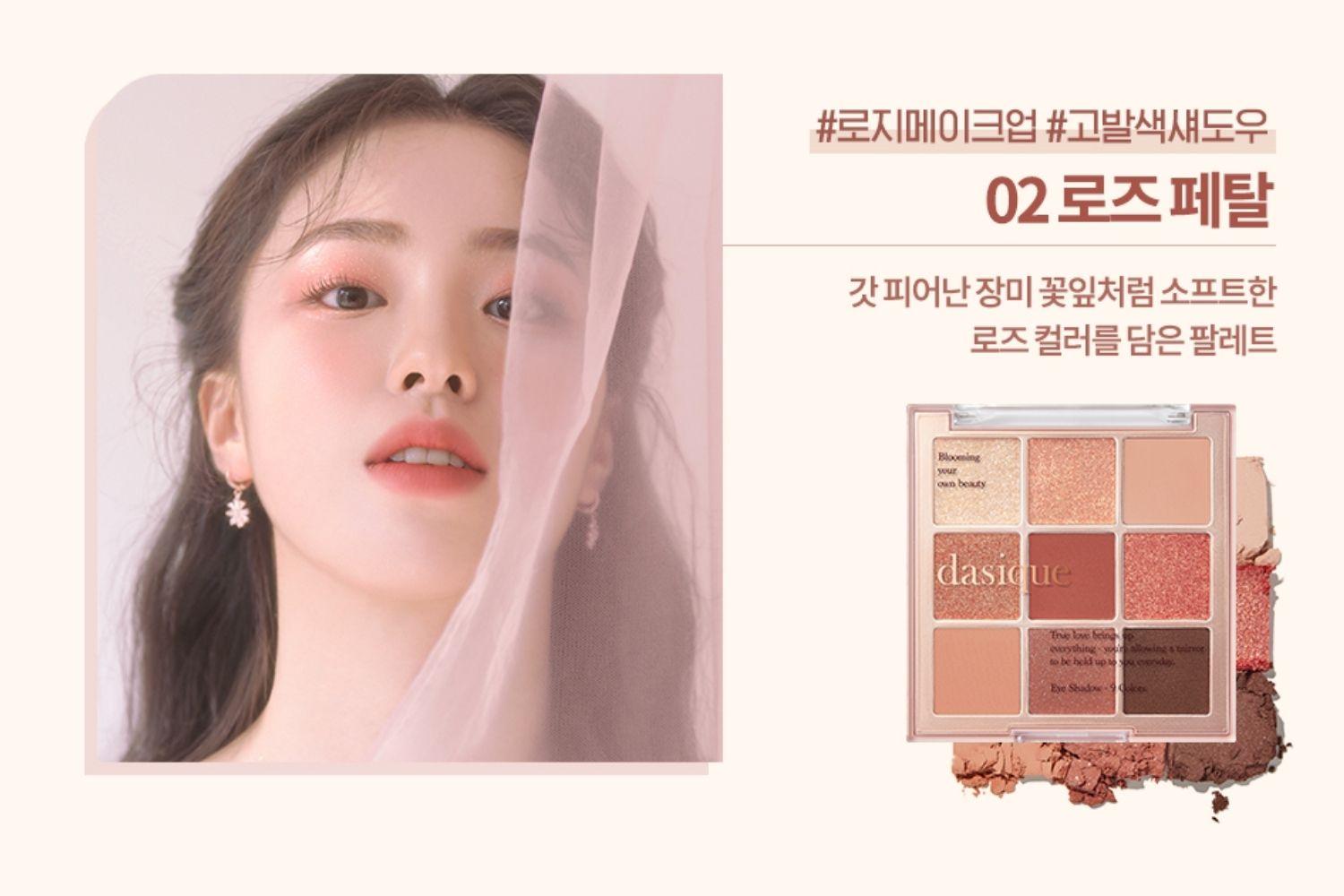 02: Rose Petal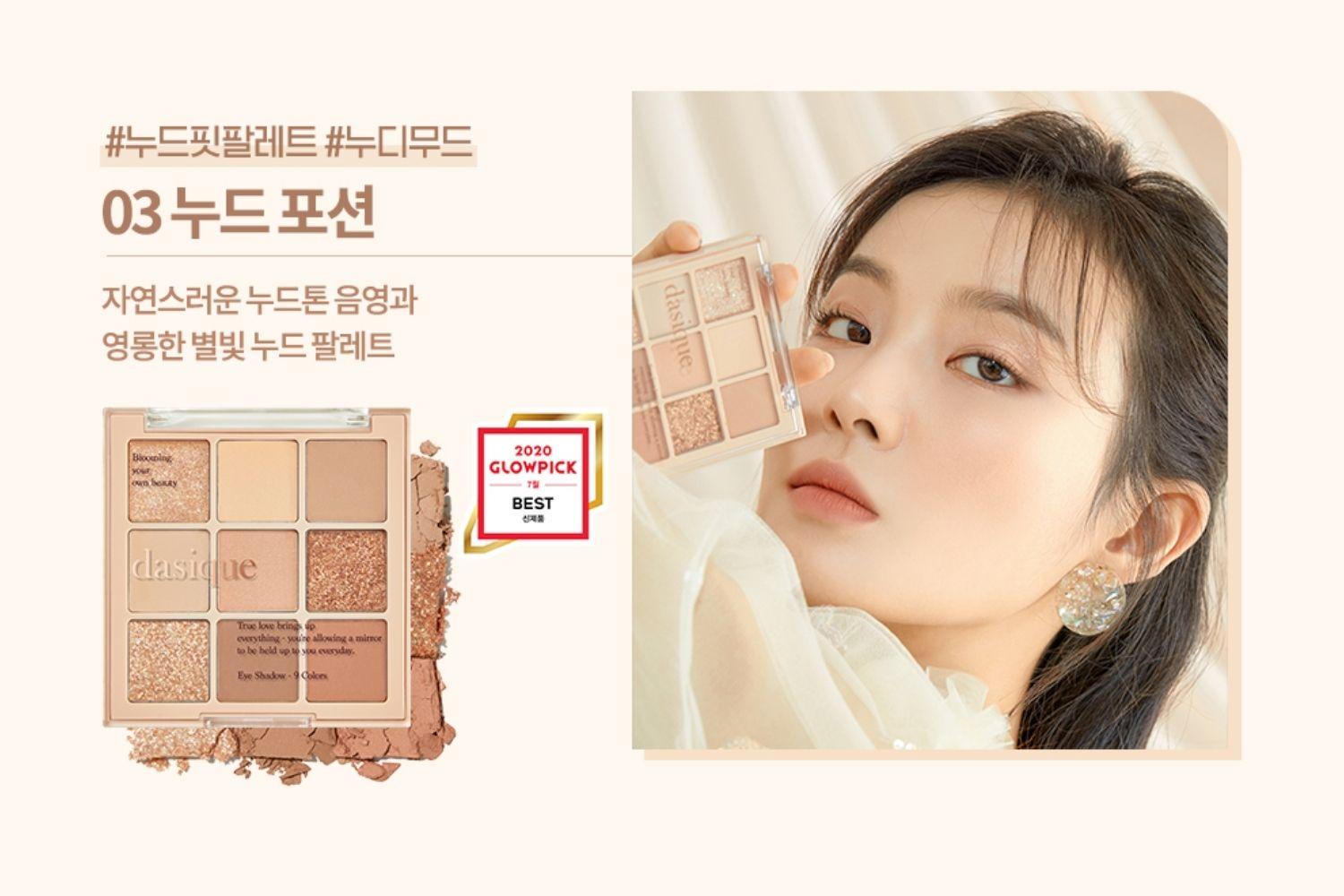 03: Nude Potion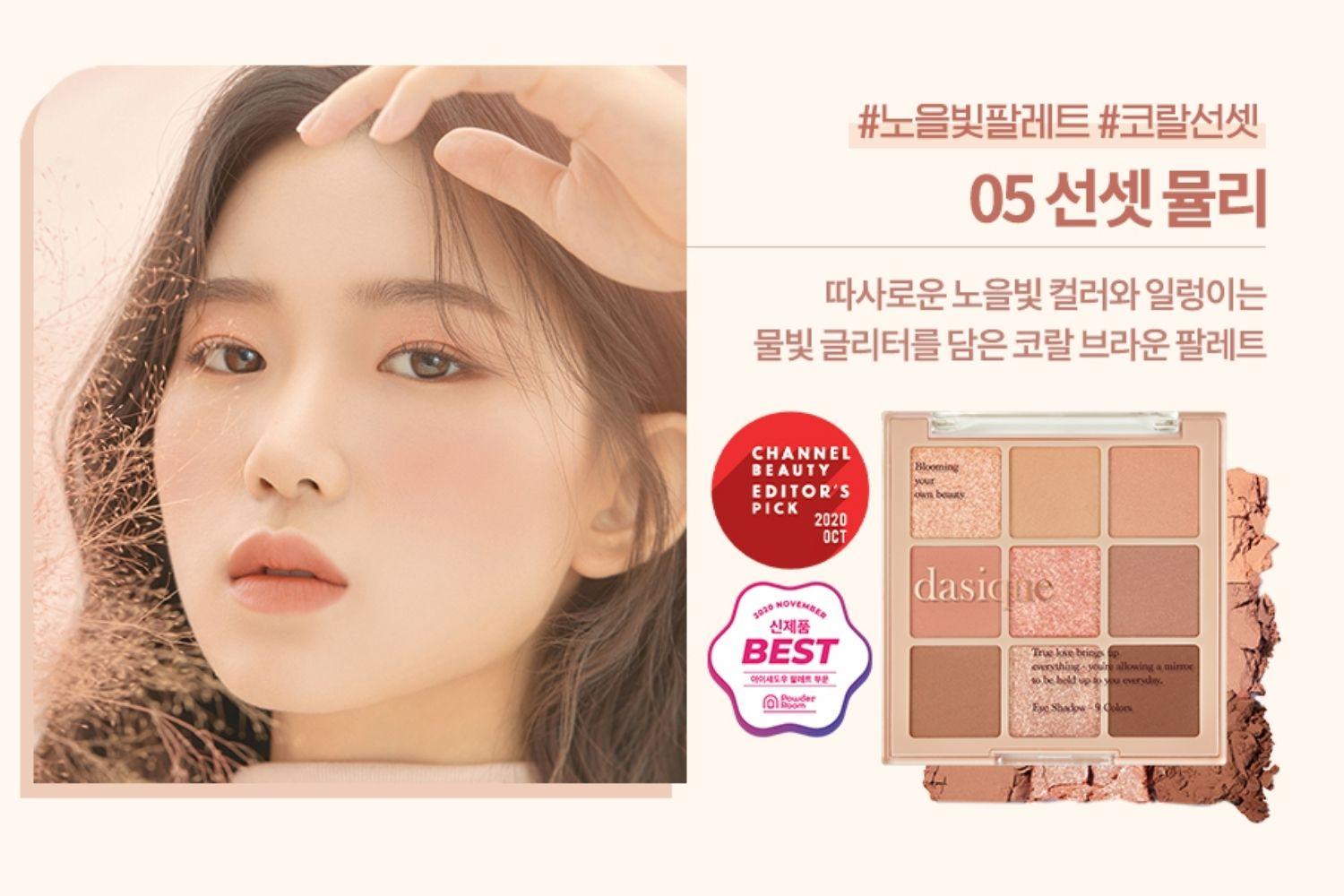 04: Sunset Muhly (Channel Beauty Editor's Pick 2020)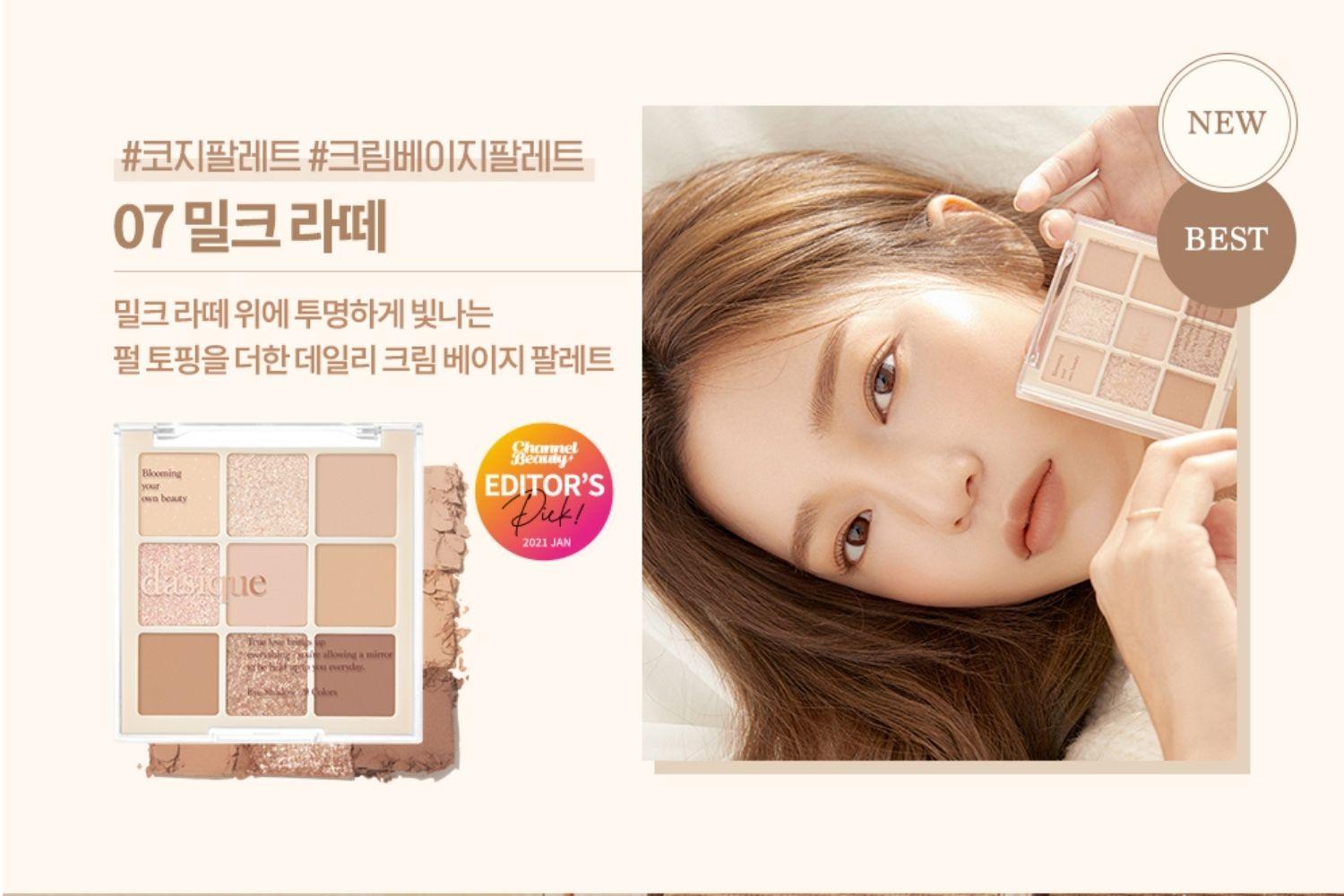 05: Milk Latte (newest product)
Each product comes with a neutral blending shade that's gentle on the eyes suitable for daily makeup looks, as well as a few shades that pop for the days you want to add something extra!
The palette has a beautiful range of colours and it easily fits in the palm of your hands to carry around in your purse!
---
Peripera All Take Mood Palette


페리페라 올테이크 무드 팔레트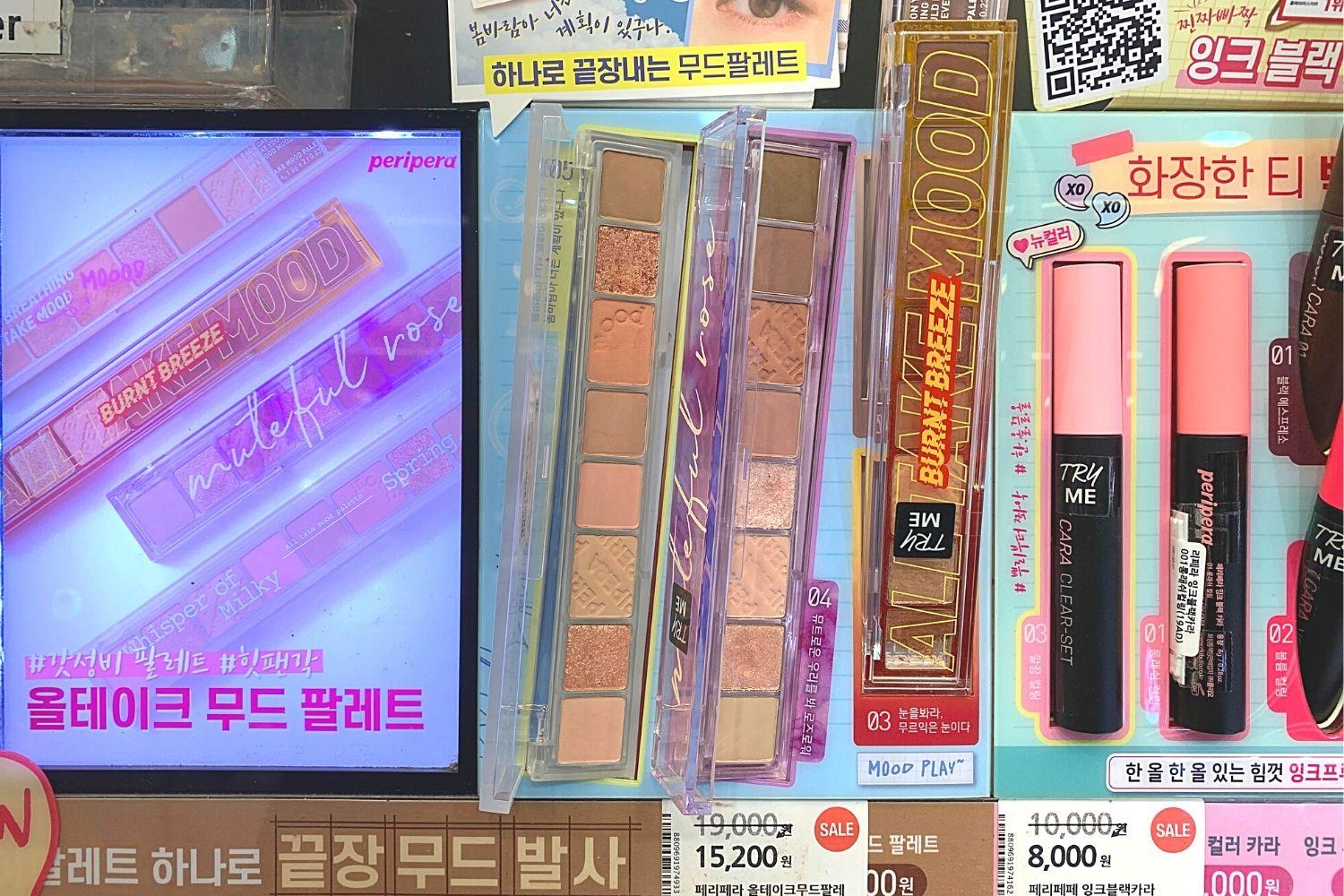 Price: 19,000 won
Number of palettes: 5
Number of shades per palette: 8
Do you recall the infamous Peripera's lip tint? In addition to its lip products, the All Take Mood eye palette has recently risen to popularity due to its beautiful, compact design and easy-to-use colour.
In Spring 2021, Peripera released a new pink tone line (colour #5) which brings the total number of palettes of this line to 5 including: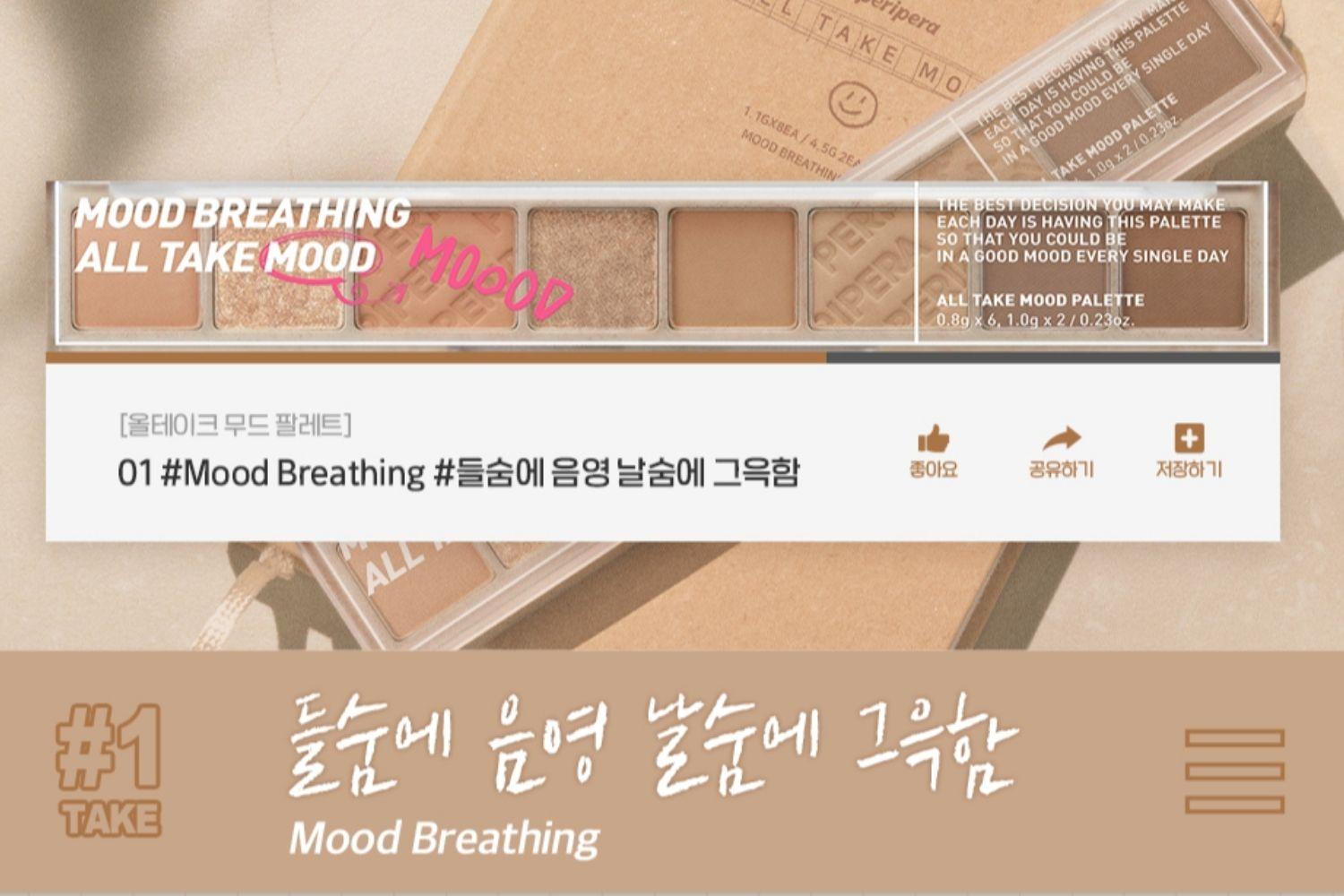 #1: Mood Breathing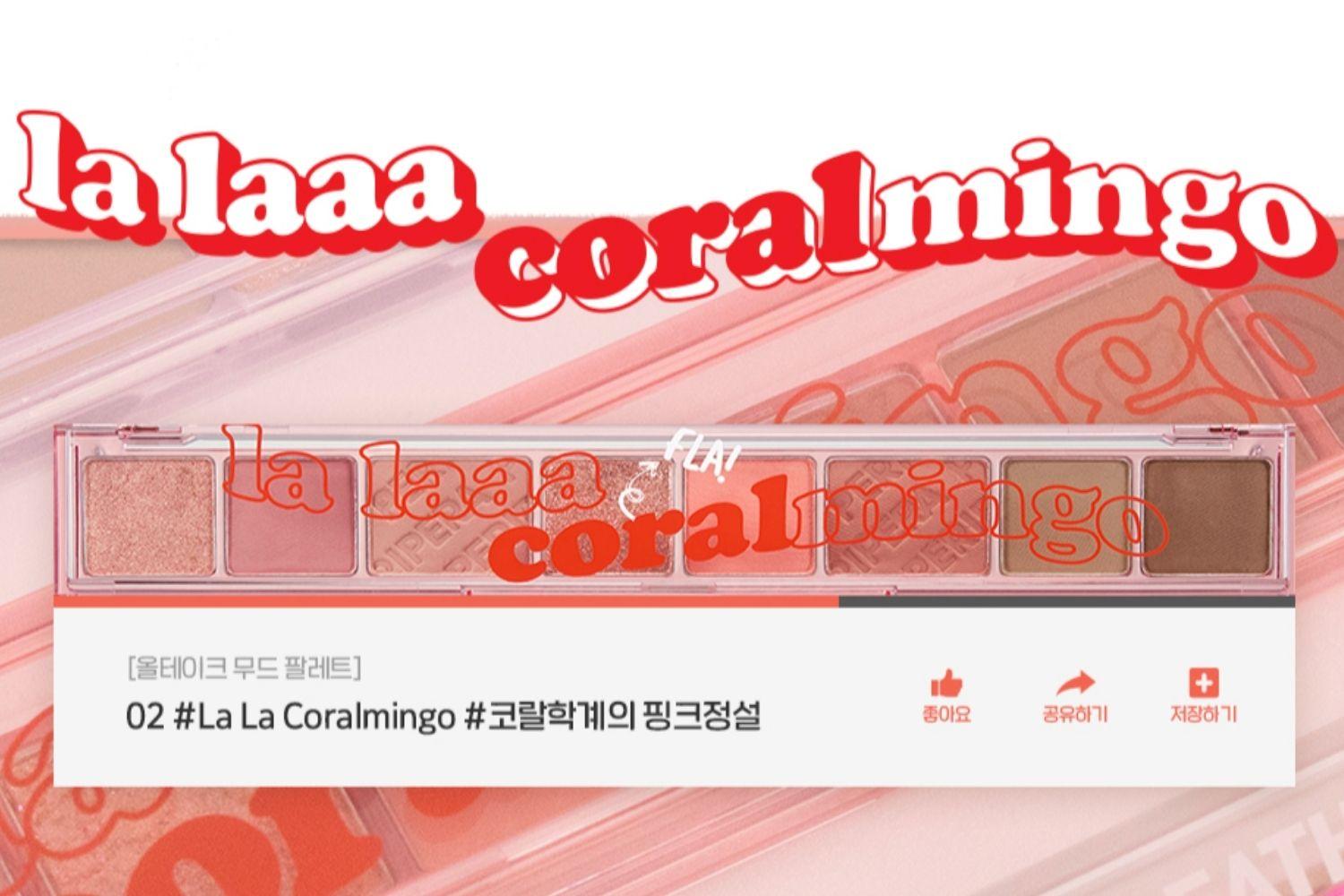 #2: La La Coralmingo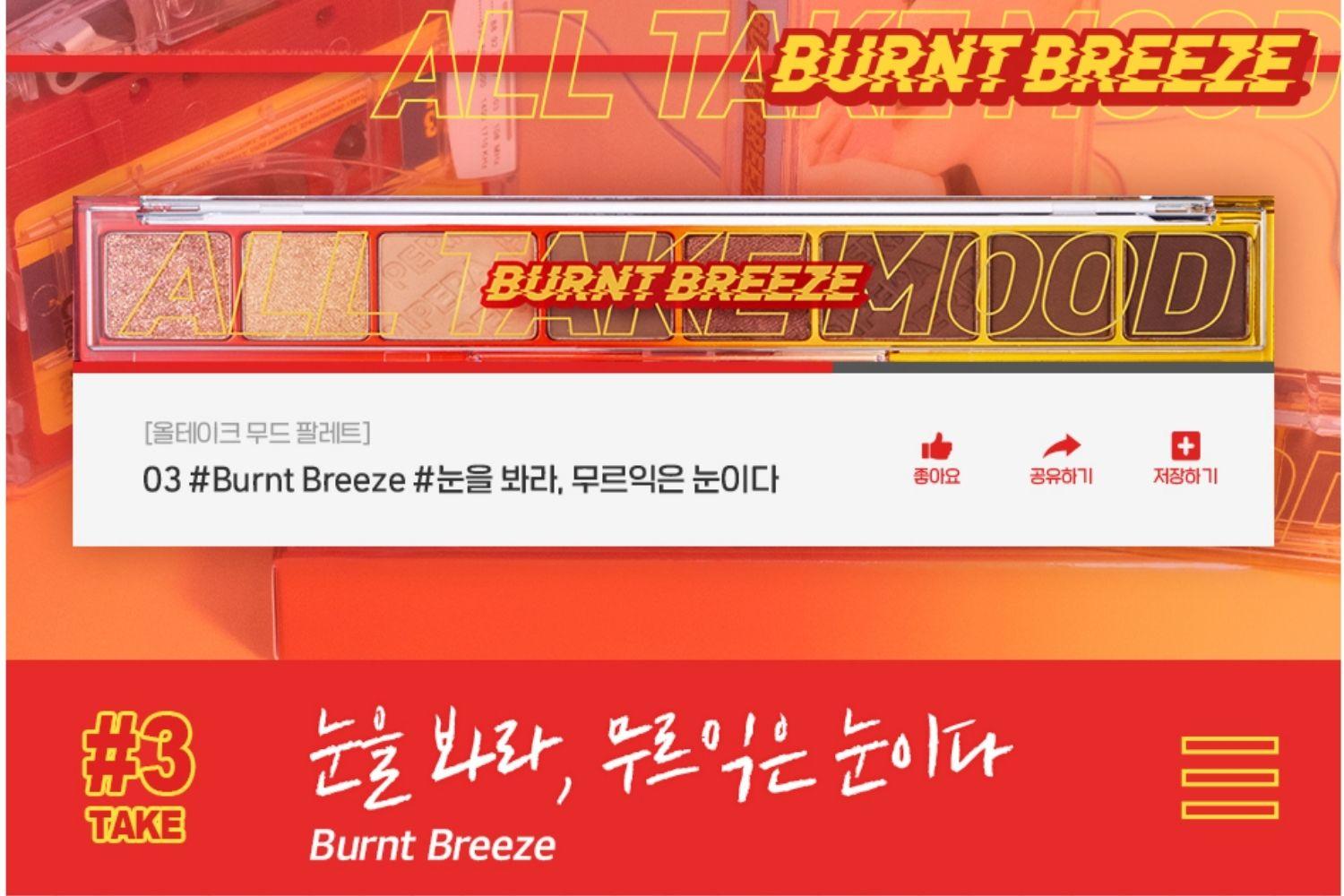 #3: Burnt Breeze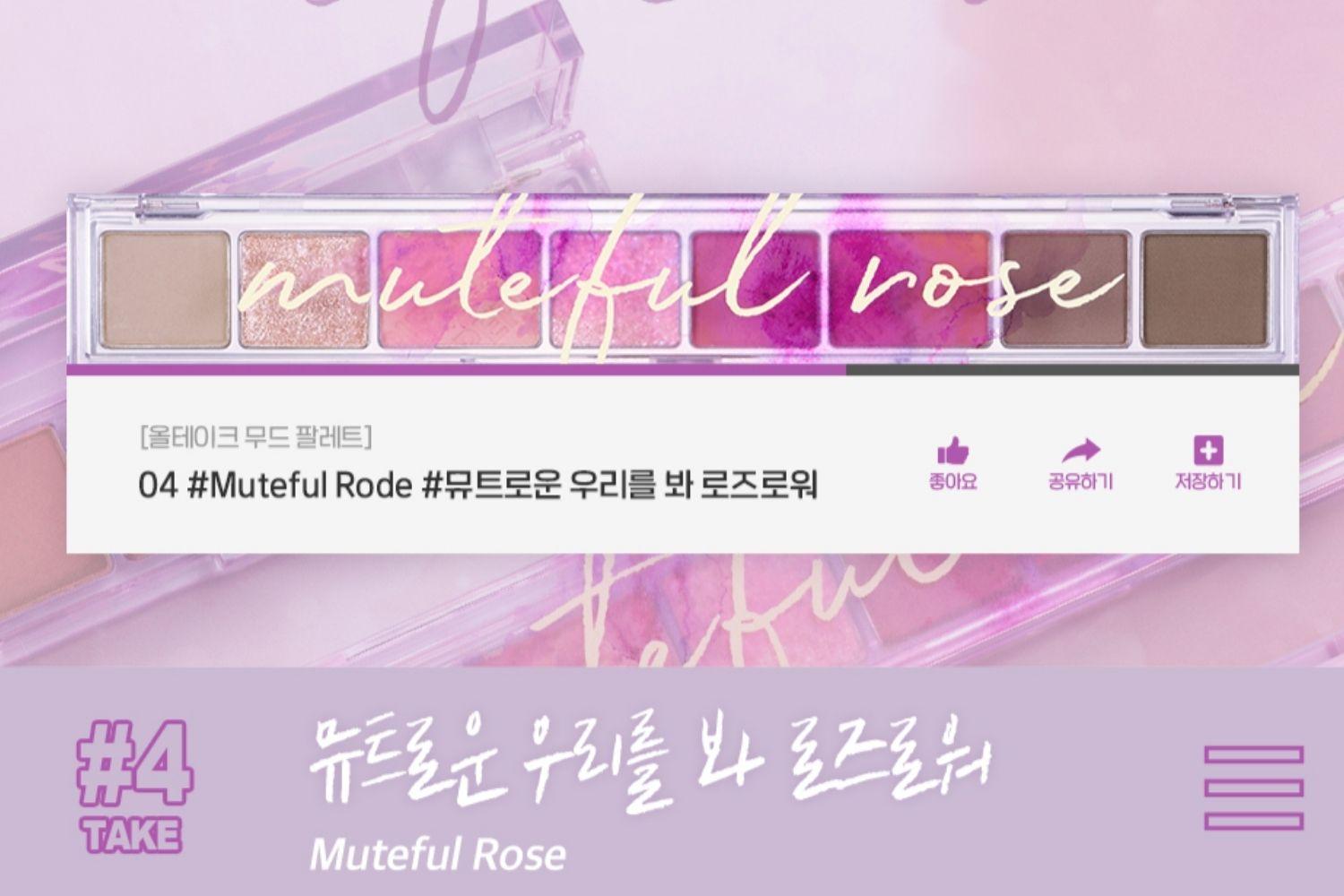 #4: Muteful Rose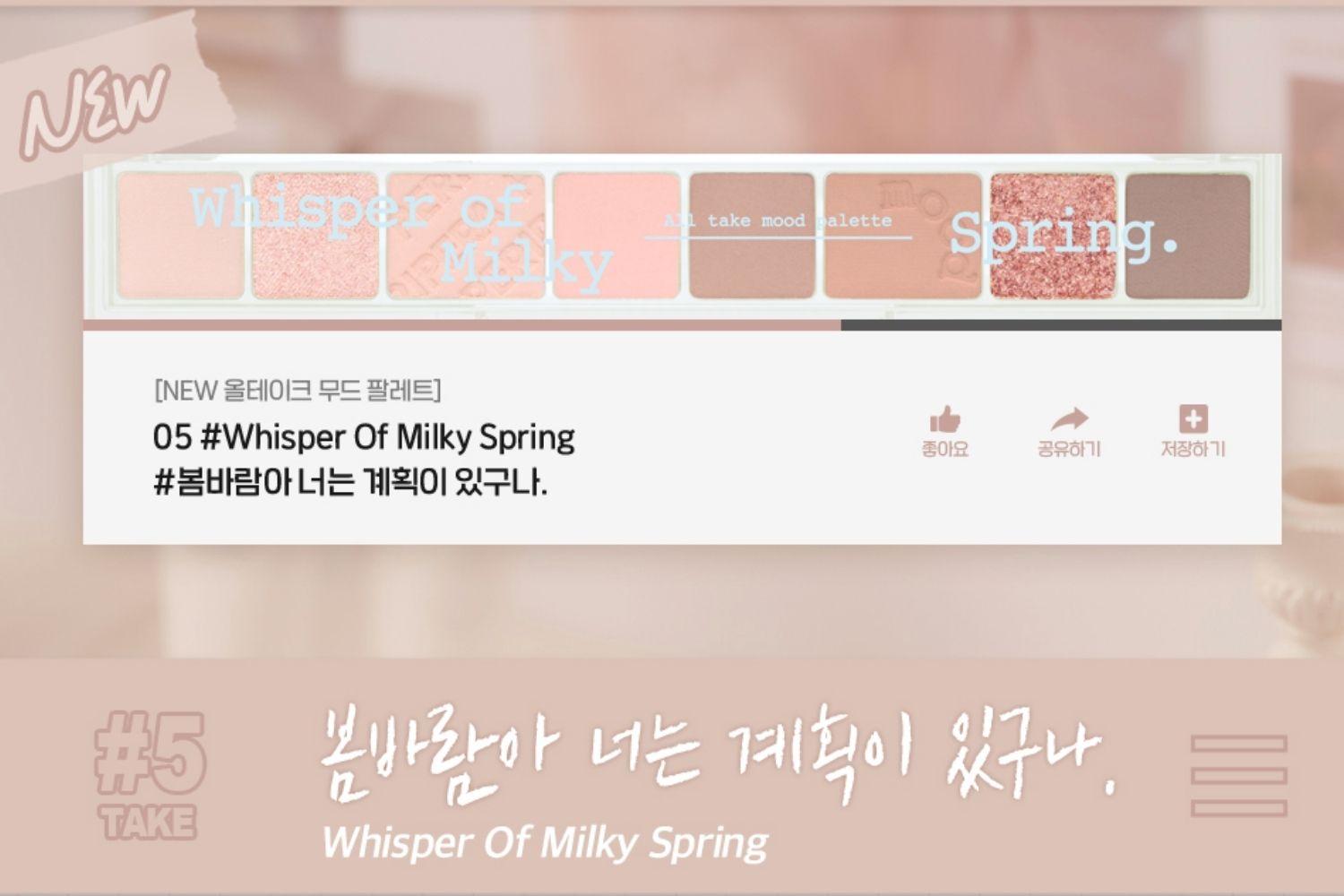 #5: Whisper of Milky Spring
Like other brands, each Peripera colour palette has a matte finish and a variety of shades for you to experiment with.
The palettes are divided into clear shades that set themselves apart so you don't have to spend too long deciding which palette to purchase! Prices are also more affordable than other brands.
---
Clio Pro Eye Palette


클리오 프로아이팔레트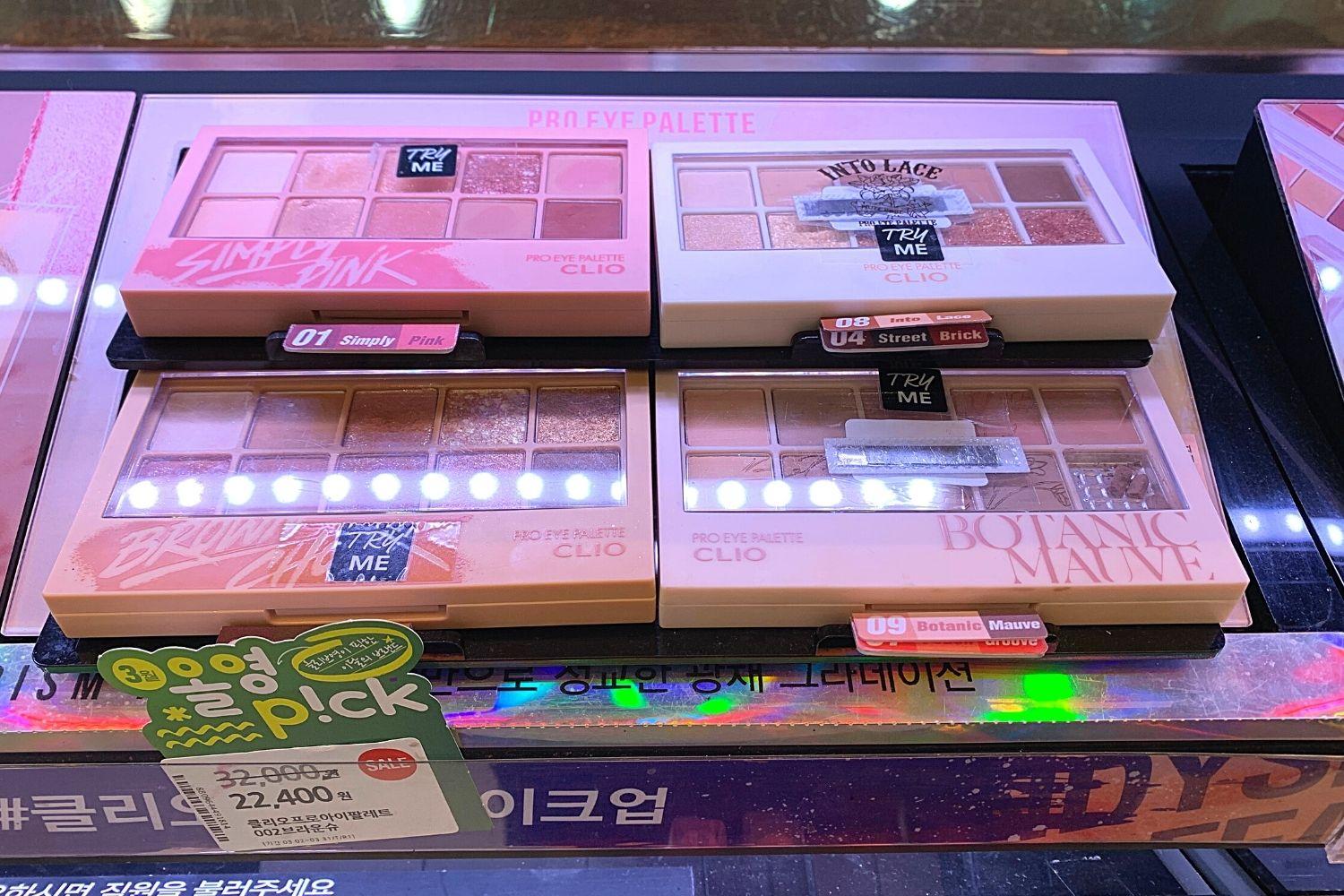 Price: 32,000 won
Number of palettes: 9
Number of shades per palette: 10
This line carries a wide range of palettes. Currently, there are up to 9 palettes including 01: Simply Pink, 02: Brown Choux, 03: Coral Talk, 04: Street Brick, 05: Rusted, 06: Street Pastel, 07: Peach Groove.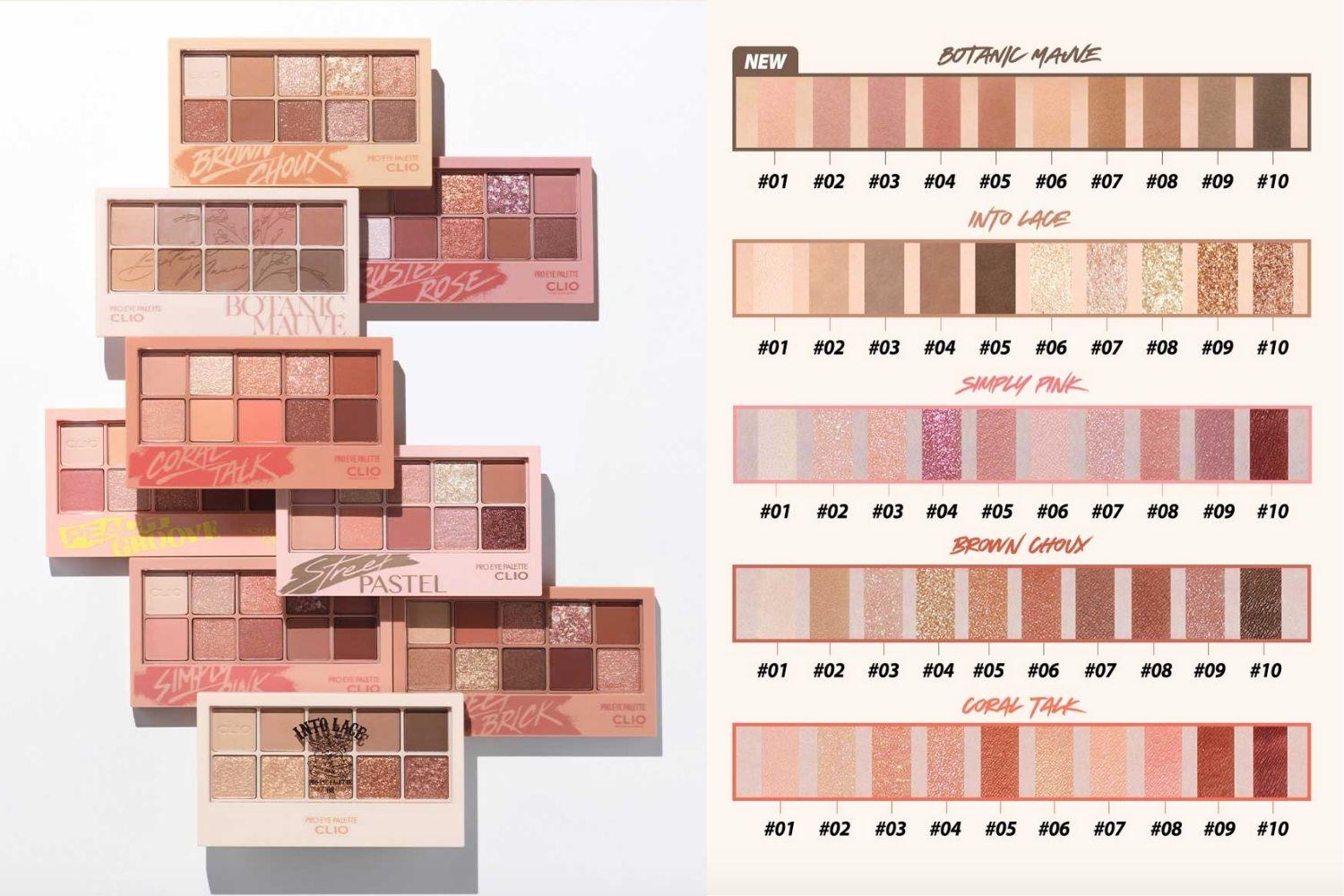 Clio just released two new colour palettes, 08: Into Lace and 09: Botanic Mauve. These 2 colours all have brown tones, but while Into Lace is half sparkly and has matte, Botanic Mauve is all matte.
We recommend palette 09 for those who love natural makeup that's for everyday wear!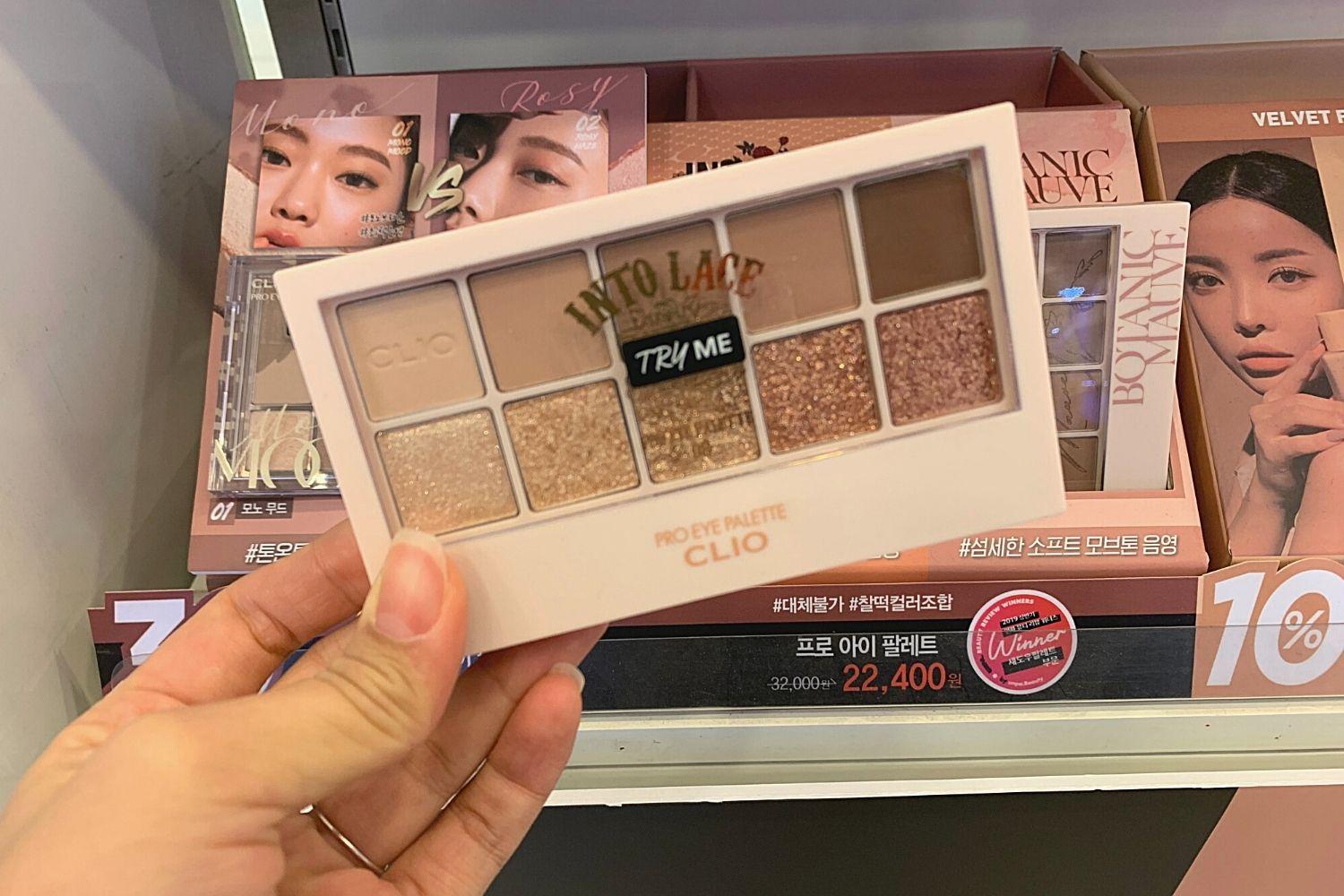 08: Into Lace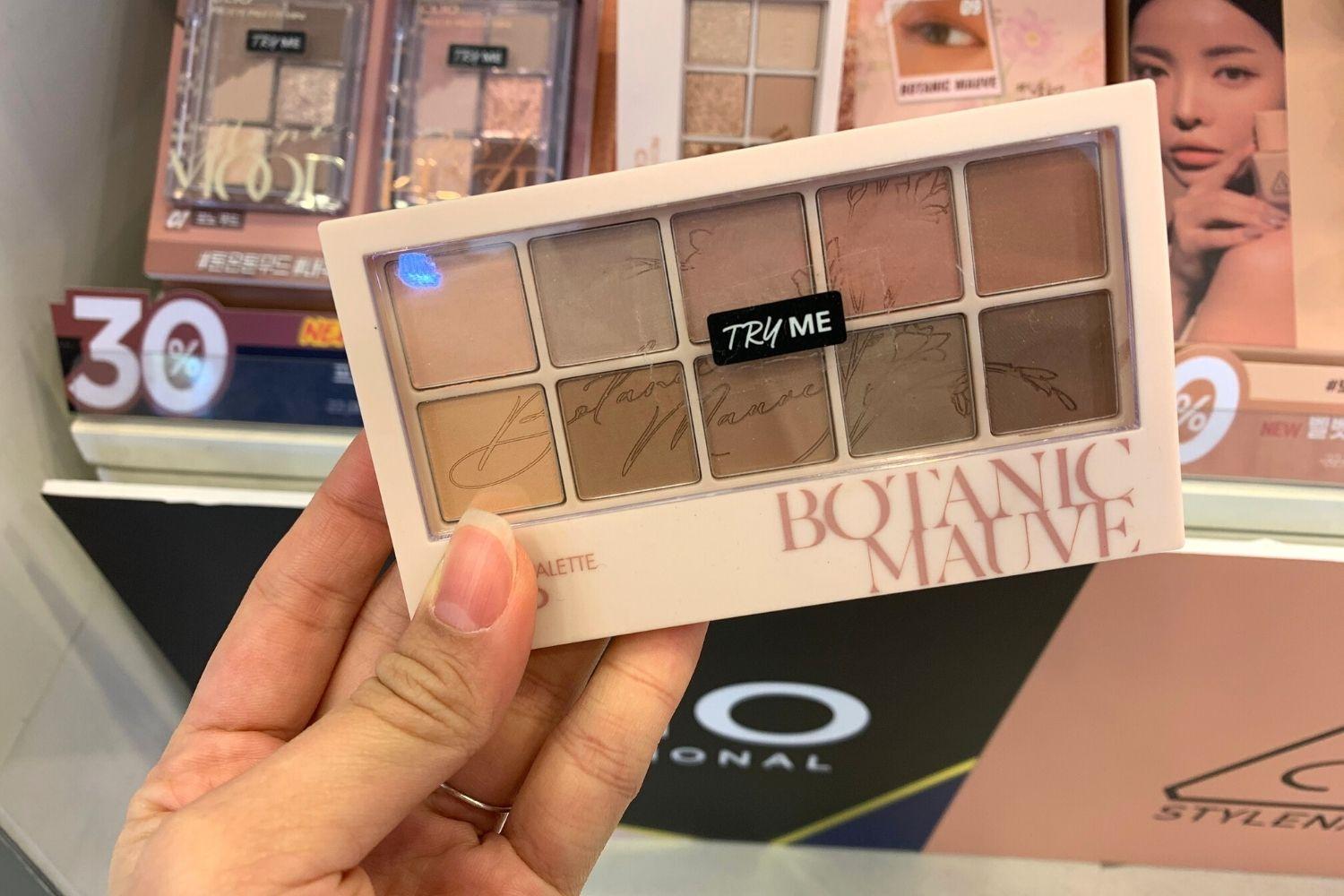 09: Botanic Mauve
---
That's it for the 5 most popular eyeshadow palettes that are selling fast right now at Olive Young! What's your favourite eye shadow palette? If you want us to review any more products, please let us know!
If you are interested in buying any products, you can consult Creatrip's Korean Ordering Service! Click here to view hot items.
We hope that this article has brought you some useful information. if you have any questions, feel free to leave a comment below!
---